We sometimes forget that the cast of TOWIE have actual adult jobs and don't just make their living by talking about each other and kissing people they shouldn't.
James 'Diag's Bennewith of course owns Plumb Point which is a key component of TOWIE and we all know Amy Childs is famed for being a beauty therapist, God bless the vajazzle. But who knew that Courtney Green has also dabbled in the world of beauty?
Joining the show back in 2016, Courtney was introduced as a pal of Megan McKenna and is of course always seen with BFF Chloe Meadows.
During her time on the show Courtney has been caught up in a fair share of drama, remember when Love Island 2016 star Kady McDermott joined for a hot sec and the two had major beef over Myles Barnett? We miss those days.
But it turns out that Courtney doesn't spend all her days glued to the hip of Chloe M and backing Amber Turner at every opportunity, because just like some of her co-stars Court has a proper job.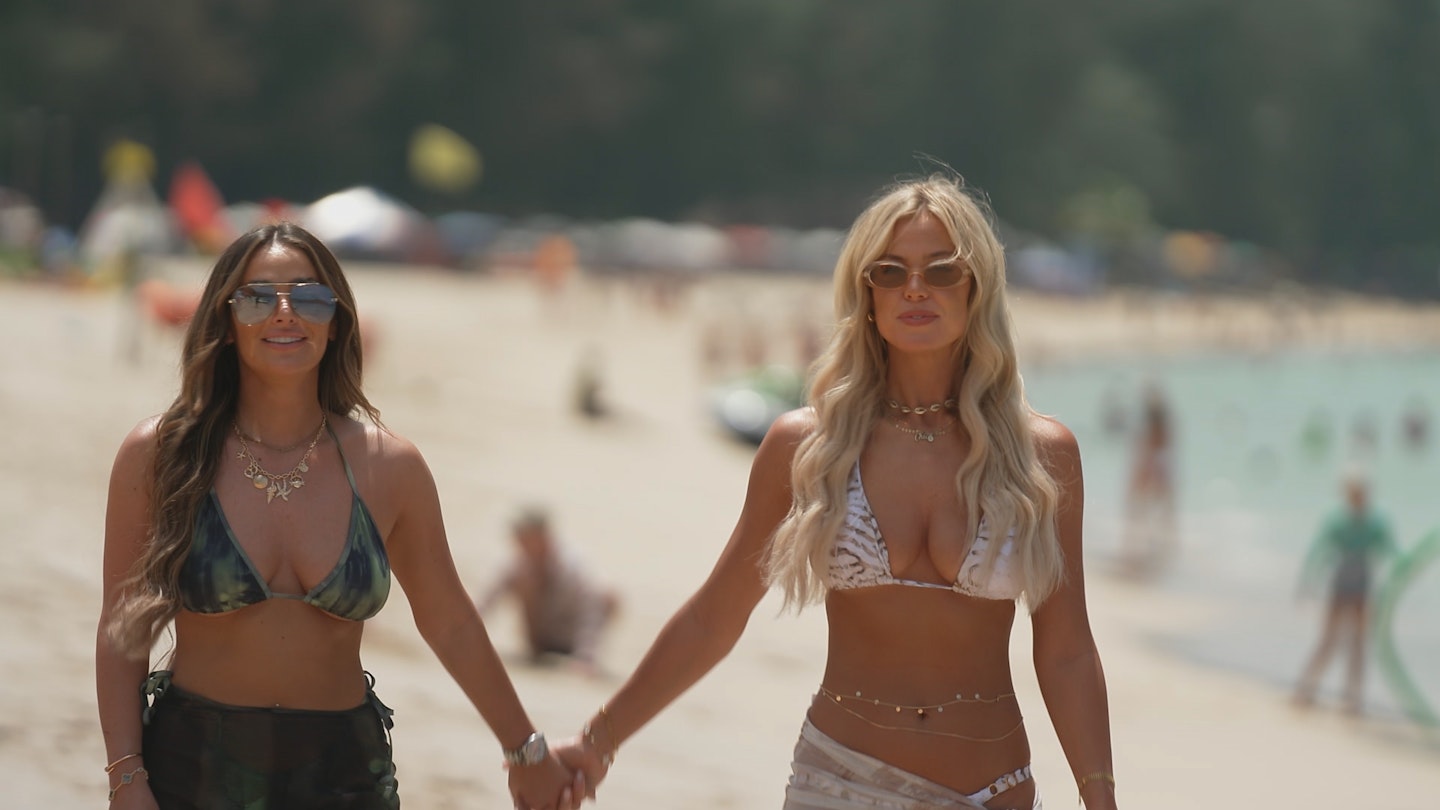 To be honest we always thought Courtney was part of the influencer lifestyle who dabbles in the odd promo offer and #Ad but not only does she have a job outside of TOWIE, Courtney owns her very own beauty brand and doesn't that just make so much sense?
The reality TV star is the founder of Palm Beauty, sometimes referred to as Palm Beauty London and it explains why Courtney is always made up and looking super glam.
Palm Beauty is a cruelty free cosmetics company that Courtney founded in 2020 and you may have seen some of her co-stars mention the brand when they do make up vids. Chloe Brockett is definitely a fan and has mentioned Palm Beauty on her social media on numerous occasions.
At the moment it looks as though Courtney is focusing on creating the perfect lip product as although there is only one eyeshadow palette available on the website, there are countless lip liners lipsticks and glosses available to buy.
Palm Beauty also sells cream blushes and make-up sponges and there is even a 'mystery box' on offer which is just £35 but is brimming with products worth £50.
Courtney's cosmetics company may be her main focus, besides TOWIE obvs, but she does also have a podcast called Who Wants To Adult Anyway that she hosts alongside, you guessed it, Chloe M.
WATCH: 'We're in control of our days' Frankie and Demi Sims on TOWIE vs House of Sims