Danny might be to having second thoughts on his big move with girlfriend Jourdan…
Love Island's Danny Williams has apparently confessed to his mates that he still fancies supermodel Arabella Chi and he's jealous of her new romance with Wes Nelson.
"Danny is still very attracted to Arabella and has been really impressed by her since she left the show.
"Not only does she look incredible but she's bagged herself a big celebrity boyfriend – and Danny can't help but feel like he's missed out" a source told The Sun.
CHECK OUT Love Island's BIGGEST love rats
CLOSER: Love Island's BIGGEST love rats (STACKED)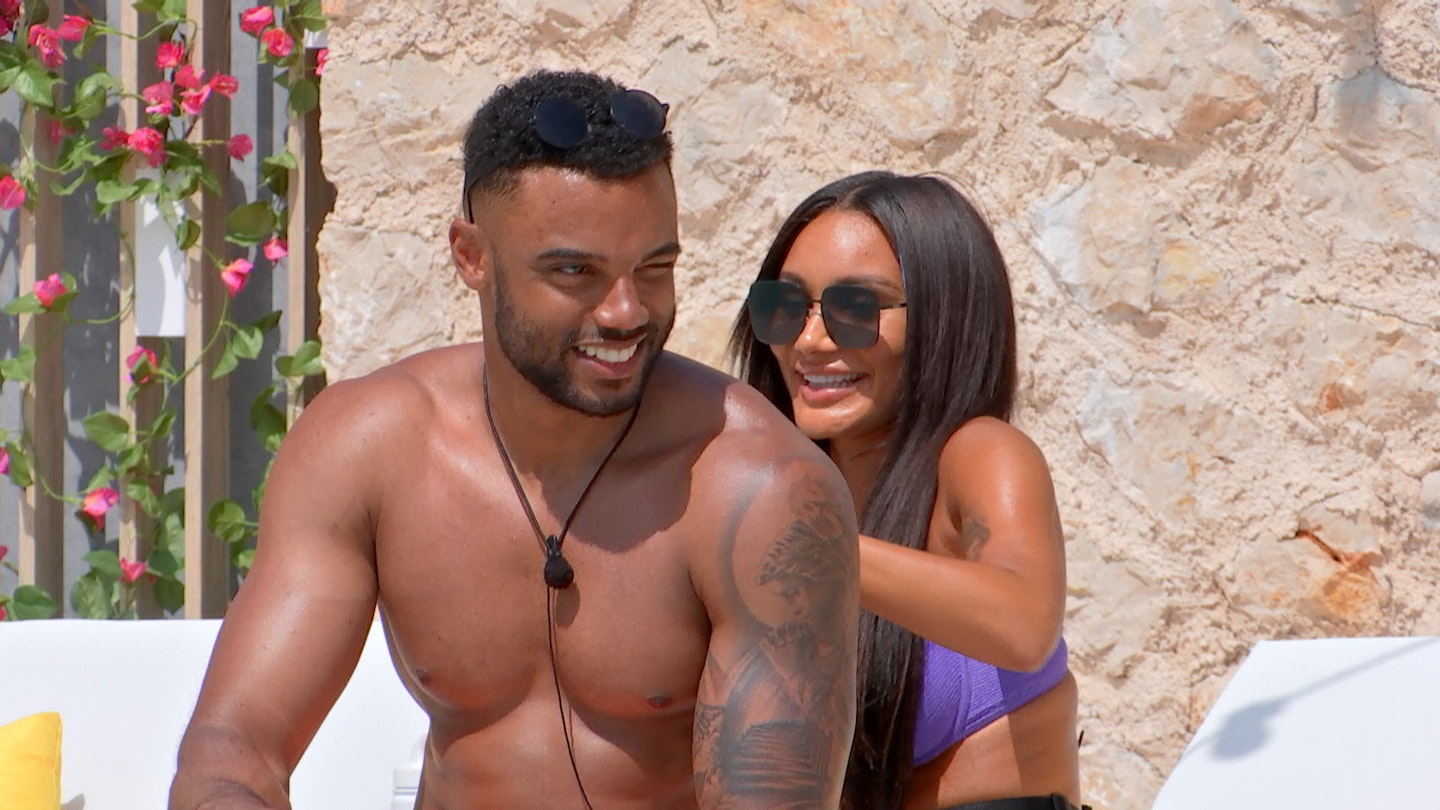 1 of 24
CREDIT: ITV
Tyler Cruickshank
Bombshell Tyler was pretty keen on Kaz... Until Casa Amor. His head did a complete 180 when he met Clarisse. But when he returned to the villa, Tyler did a complete U-turn and got back with Kaz. Poor Clarisse and Matthew (who Kaz was coupled up with) were then left single.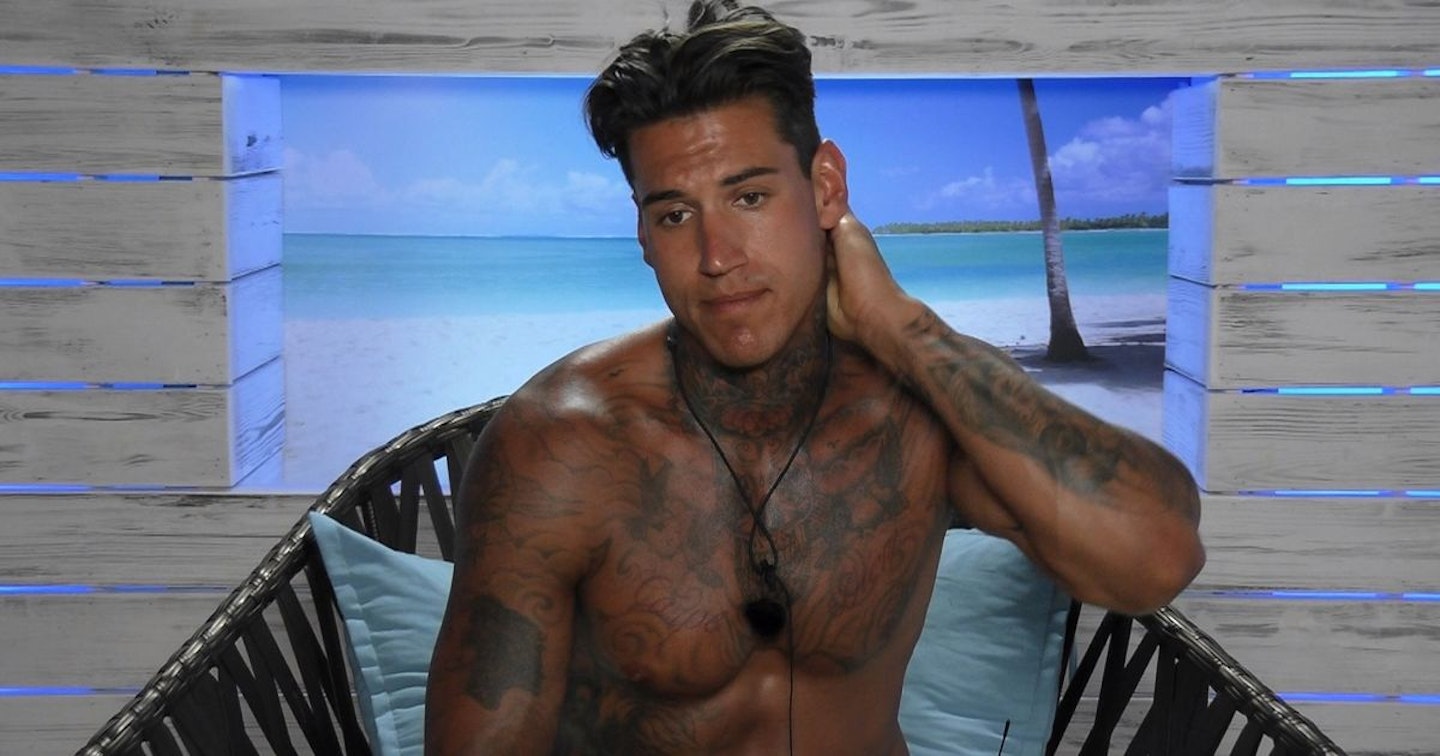 2 of 24
CREDIT: ITV
Terry Walsh
Tattooed Terry Walsh cracked on with newcomer Emma-Jane Woodham within HOURS of girlfriend Malin Andersson being booted out of the villa. The cheating pair then went on to have sex in front of the other contestants (which he'd already done with Malin). Sophie Gradon commented: "She was riding him like a bucking bronco." Apparently, Emma-Jane was the 502nd person Terry had slept with. Not that he's counting. Rat Rating: 9
3 of 24
CREDIT: ITV
Jack Fowler
Yes, he was one of the sexiest 2018 Love Island contestants but we can't deny the fact that Jack Fowler is definitely a love rat.When he first joined the villa we thought he was perfect with Laura Anderson and we were all on his side when he didn't get back with her after she ended things and then wanted to reunite with him.However we started to think there was something about him when he instantly got back with her after it was announced that two new boys (Idris and Kieran) would be entering the villa. And then he broke Laura's heart after two new girls (Laura 2.0 and Steph) joined the villa. Yup. He ended things just a day after they came into the villa and moved on VERY quickly with the new Laura as well.Talk about salt to the wound, eh?Rat Rating: 8 (we think he's a total game changer)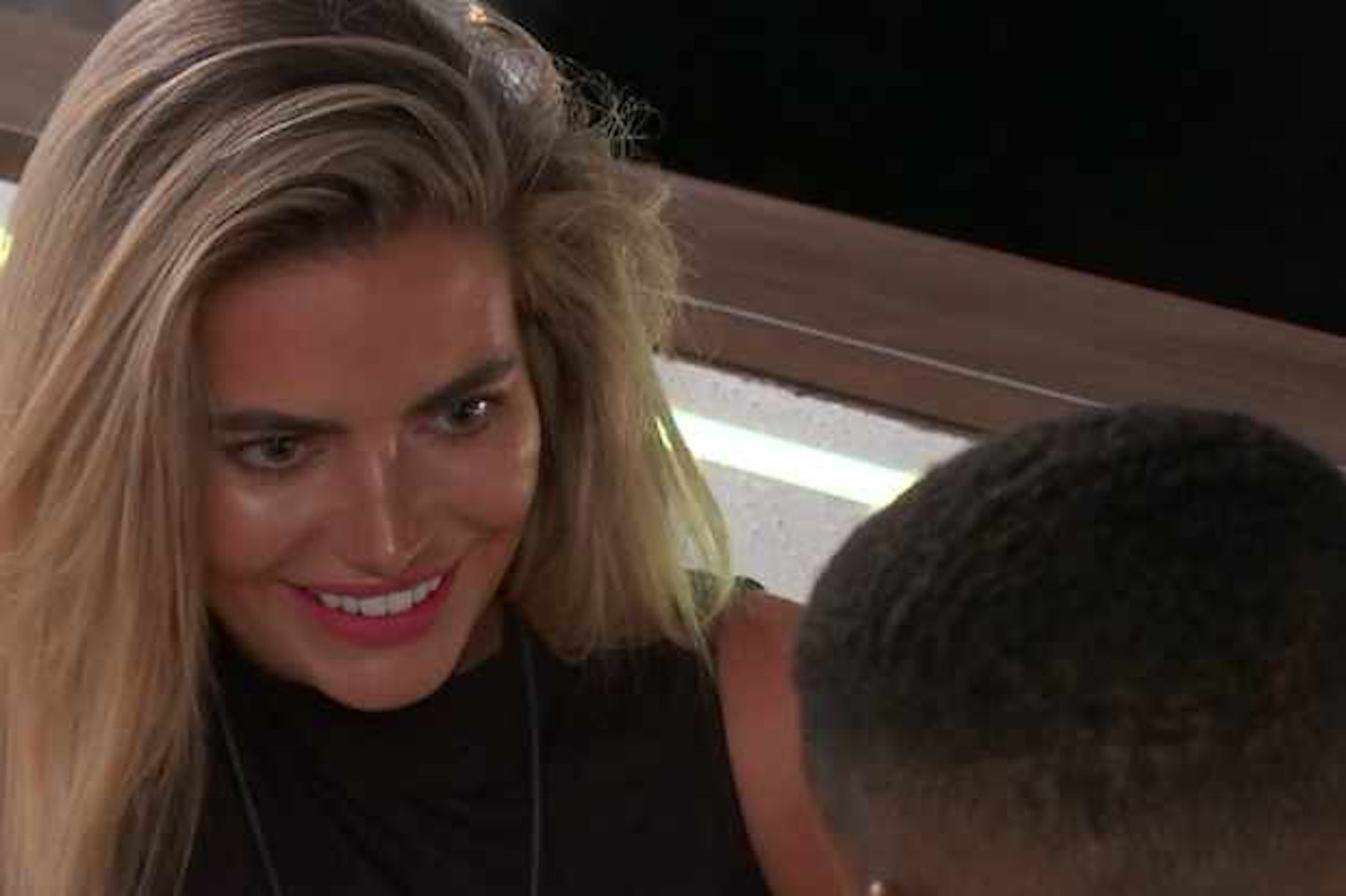 4 of 24
CREDIT: ITV
Megan Barton Hanson
Muggy Megan Barton Hanson went straight for Wes Nelson hours after dumping Eyal Booker, despite the fact he was coupled up with her pal Laura Anderson. Within 24 hours, she snogged him in bed (that's one fast rat). THEN Megan played about 20 guys against each other in Casa Amor before deciding to cheat on Wes with new boy Alex Miller. In her defence, she was with Wes for six months after leaving the villa - but the couple split in January 2019. Rat Rating: 7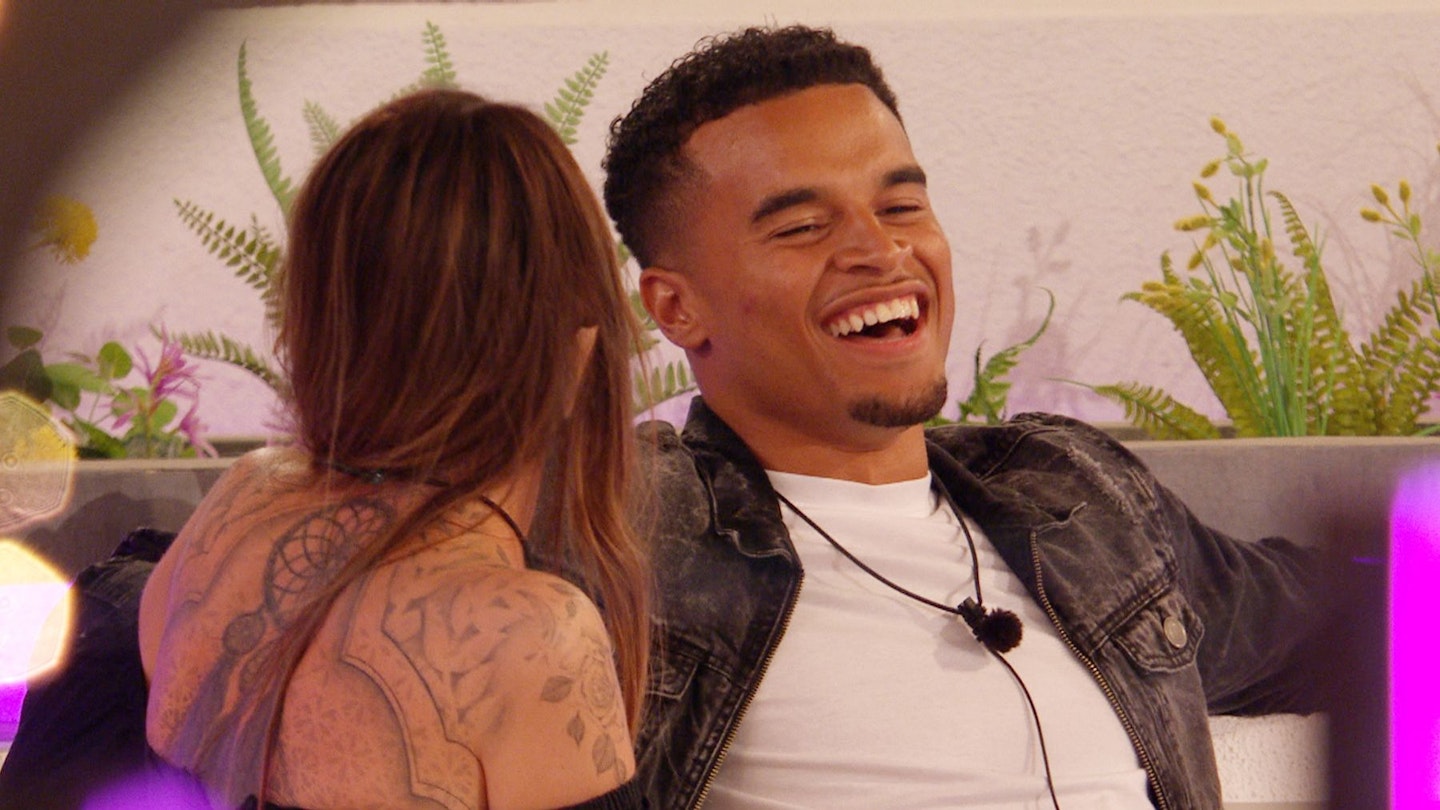 5 of 24
CREDIT: ITV
Toby Aromolaran
Toby, Toby, Toby. He had quite the journey. He coupled up with Kaz, then dumped her for bombshell Chloe, then dumped her for bombshell Abigail and then he left for Casa Amor... After returning to the villa he brought back MARY. Days later he dumped Mary AND Abigail and reunited with Chloe.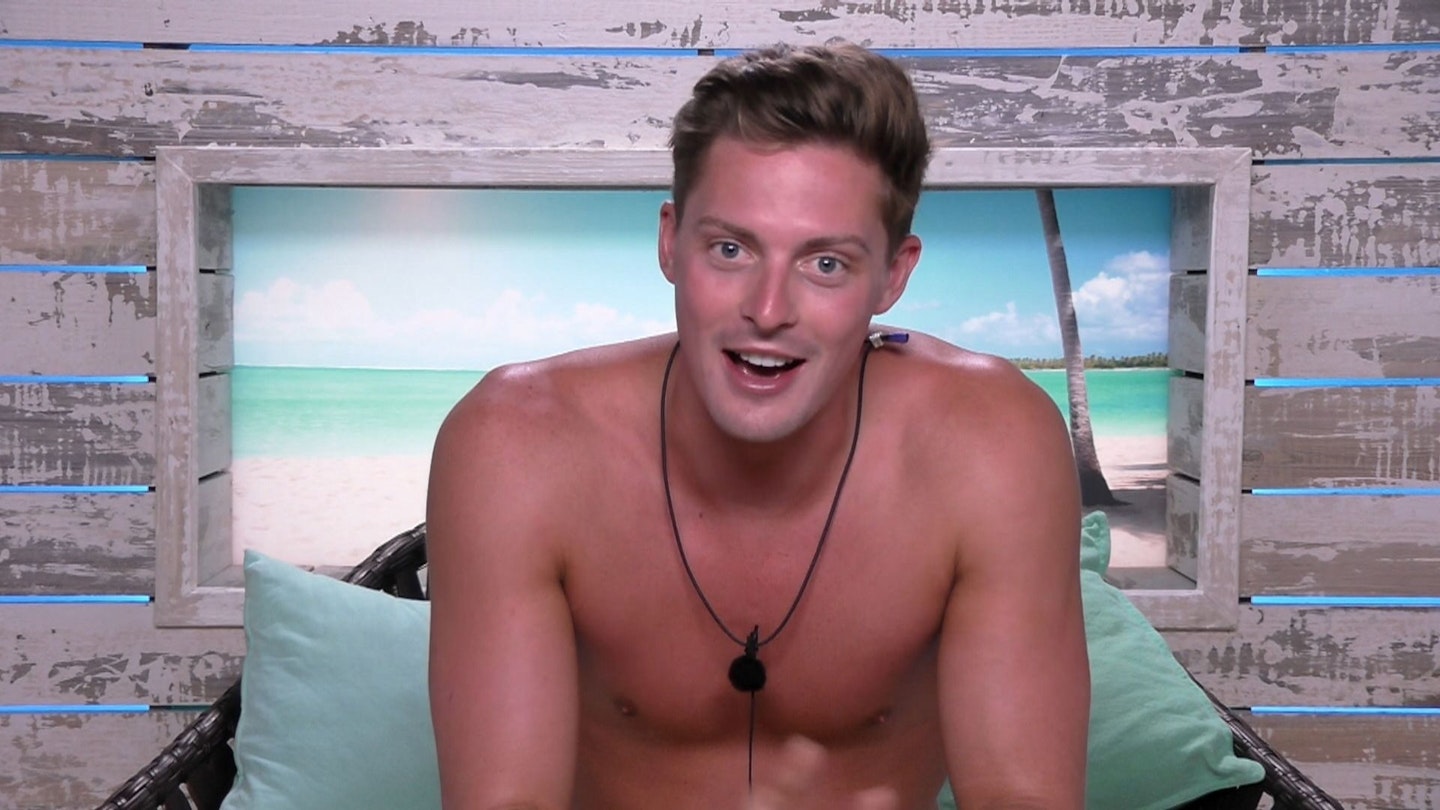 6 of 24
CREDIT: ITV
Dr Alex George
He was unlucky in love since he entered the villa. No one stepped forward for him, Laura dumped him for Wes, Samira made it clear she didn't want to be coupled up with him, Megan kissed Eyal in front of him and then Ellie chose Charlie over him.But it appeared that his luck had changed when the gorgeous Alexandra joined the villa and picked the doctor over the two new boys (Idris and Kieran). So why oh why did he then quickly turn for new girl Laura Crane? Unfortunately for Alex, she wasn't interested, so he recoupled with rejected Alexandra out of necessity. After spending an amazing date driving around in a Ferrari together, Alex then told a loved-up Alexandra that he just wasn't interested anymore and dumped her. She accused him of stringing her along and called his behaviour 'shameful'. She subsequently told Closer that 'there's something wrong with him'. Rat Rating: 7 (maybe he'd be even rattier if more girls had given him a chance to be?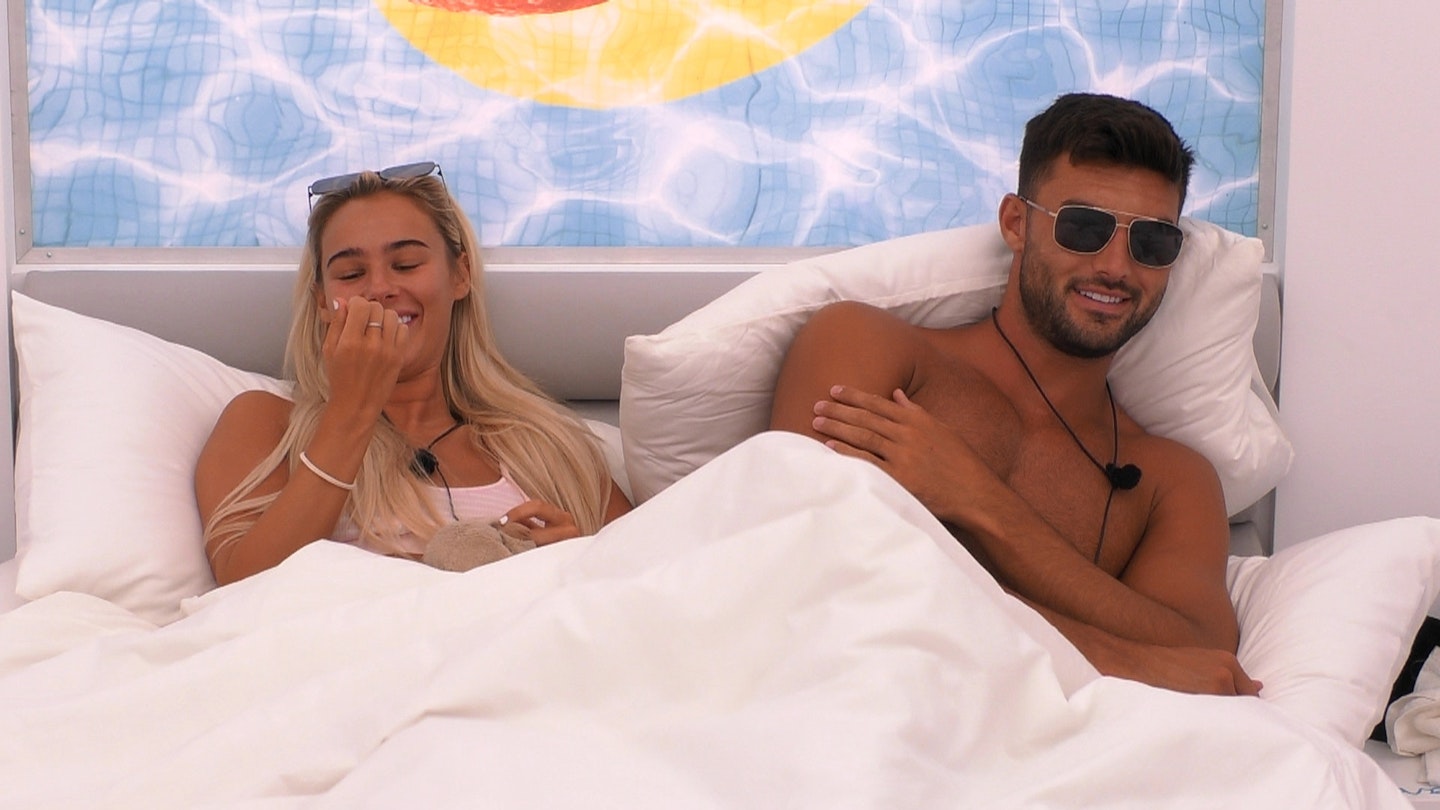 7 of 24
CREDIT: ITV
Liam Reardon
Liam - the plot twist we didn't want to happen. When the Love Island 2021 boys went to Casa Amor we was hoping Liam would stay loyal to Millie but he didn't. Straight away he shared a bed with Lillie, flirted with her and even shared a few kisses outside of the challenges. He returned to the villa single but everyone was stunned when Lillie also turned up and exposed him.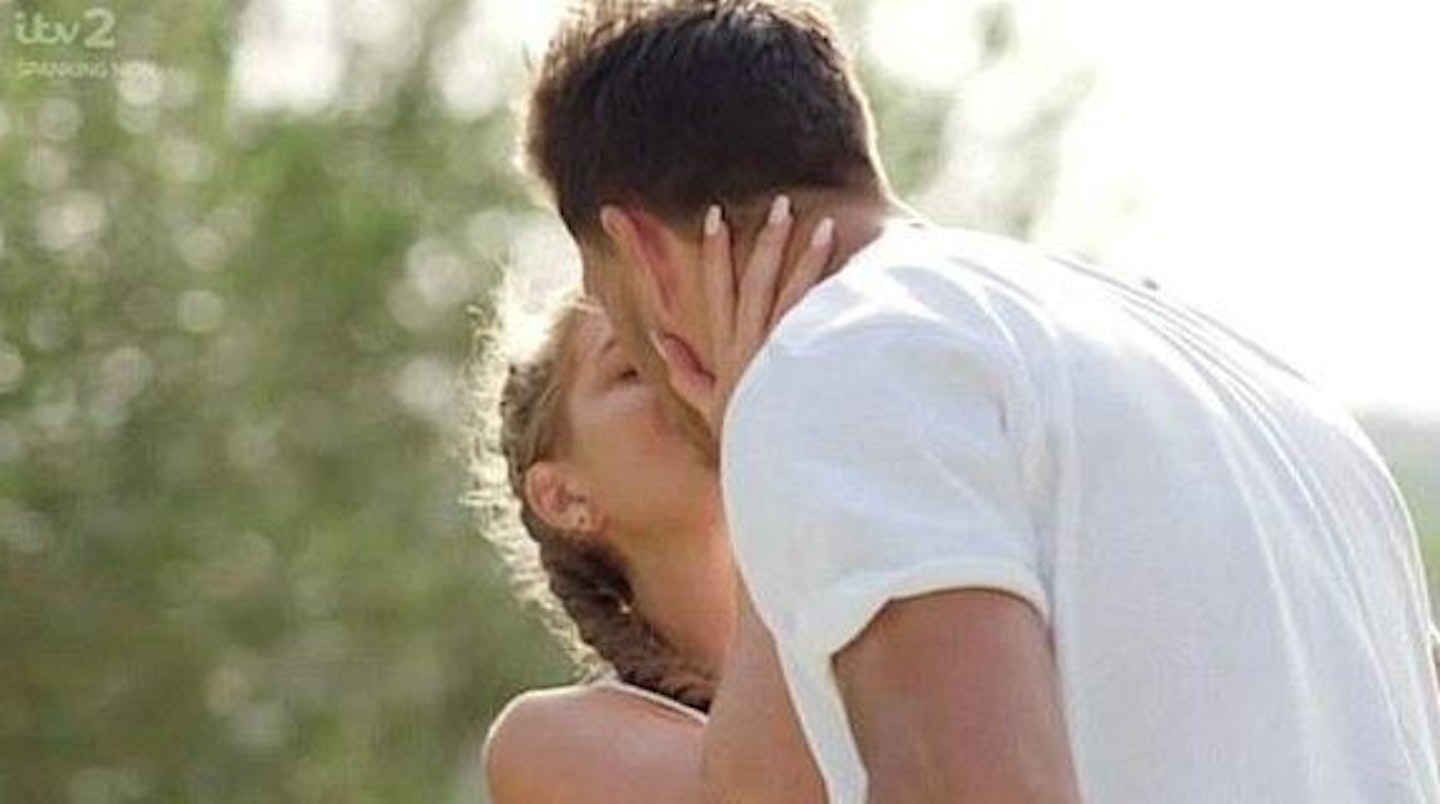 8 of 24
CREDIT: ITV
Georgia Steel
Fans warmed to Georgia after Josh Denzel broke her heart by going off with Kazimir Crossley in Casa Amor while she stayed loyal to him. But viewers did a U-turn when Georgia SNOGGED her best pal Laura Anderson's fella, 'new' Jack Fowler. To make things worse, Georgia didn't mention the kiss until Laura confronted her. Hell broke loose, with half the villa ganging up on Georgia. She said it was very much a mutual thing but fans saw the clip of her pulling Jack in for a smooch. Georgia was coupled up with Sam Bird, who stood by her side until the lovebirds left the villa. On the outside, things didn't work out so well when Sam ended the relationship after accusing 'loyal' Georgia of cheating with an ex. Rat Rating: 8 (we could have ignored the cheeky peck, but cheating on the outside, too? Come on, Georgia!)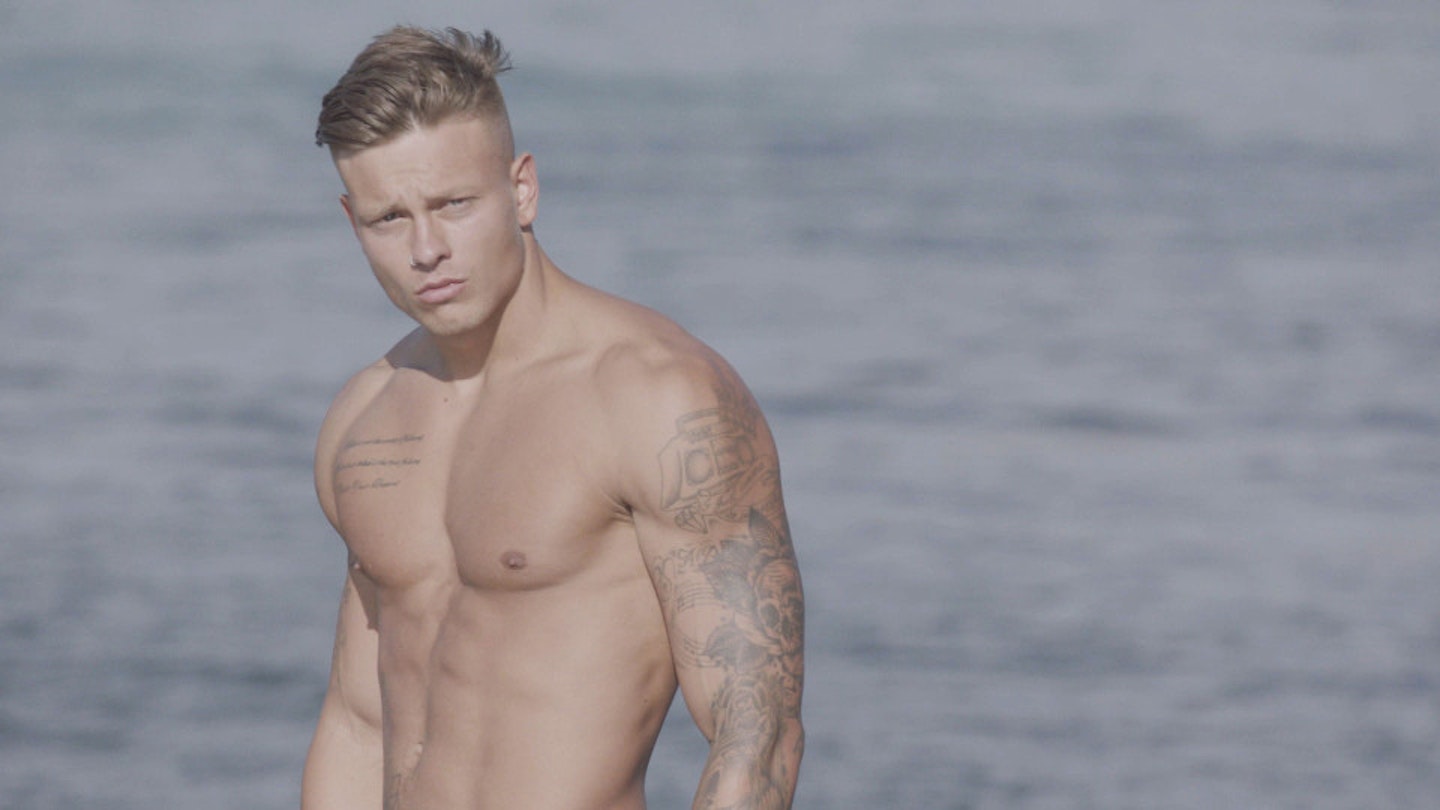 9 of 24
CREDIT: ITV
Alex Bowen
Zara Holland was stripped of her Miss Great Britain title after a romp with Alex Bowen within HOURS during the second series. But Alex pied her off pretty much immediately for Olivia Buckland. However, this rat might have redeemed himself, as he proposed to Olivia in 2017 and the pair married in 2018. Rat Rating: 6
10 of 24
CREDIT: ITV
Rykard Jenkins
Rykard Jenkins - who had been cracking on with Rachel Fenton - had sex with Olivia Buckland in the bed next to Rachel while she slept. EWWW. The pair kept it a secret, until Caroline Flack broke the truth to Rachel about what happened between the sheets. But Rachel and Rykard stayed together for 18 months after the show ended. We're assuming they didn't share a bedroom with anyone else this time. Rat Rating: 8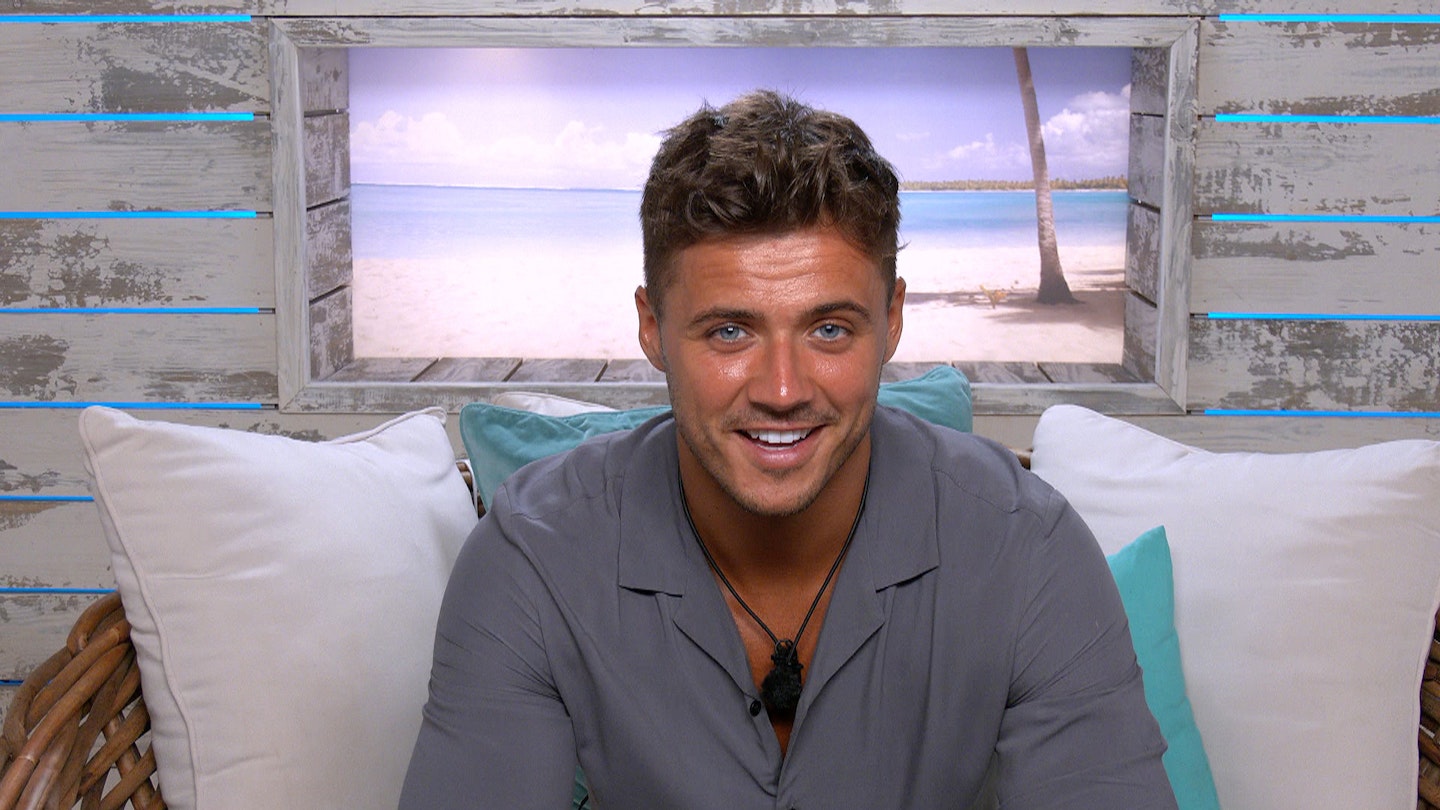 11 of 24
CREDIT: ITV
Brad McClelland
OG contestant Brad didn't have the best luck in the villa. He coupled up with Faye but it quickly became clear that there wasn't a spark. When Rachel arrived he seemed totally infatuated (that may have been because whoever she didn't couple up with would be booted from the villa). But when Lucinda arrived his head did a 180, he dumped Rachel and later she was booted from the villa.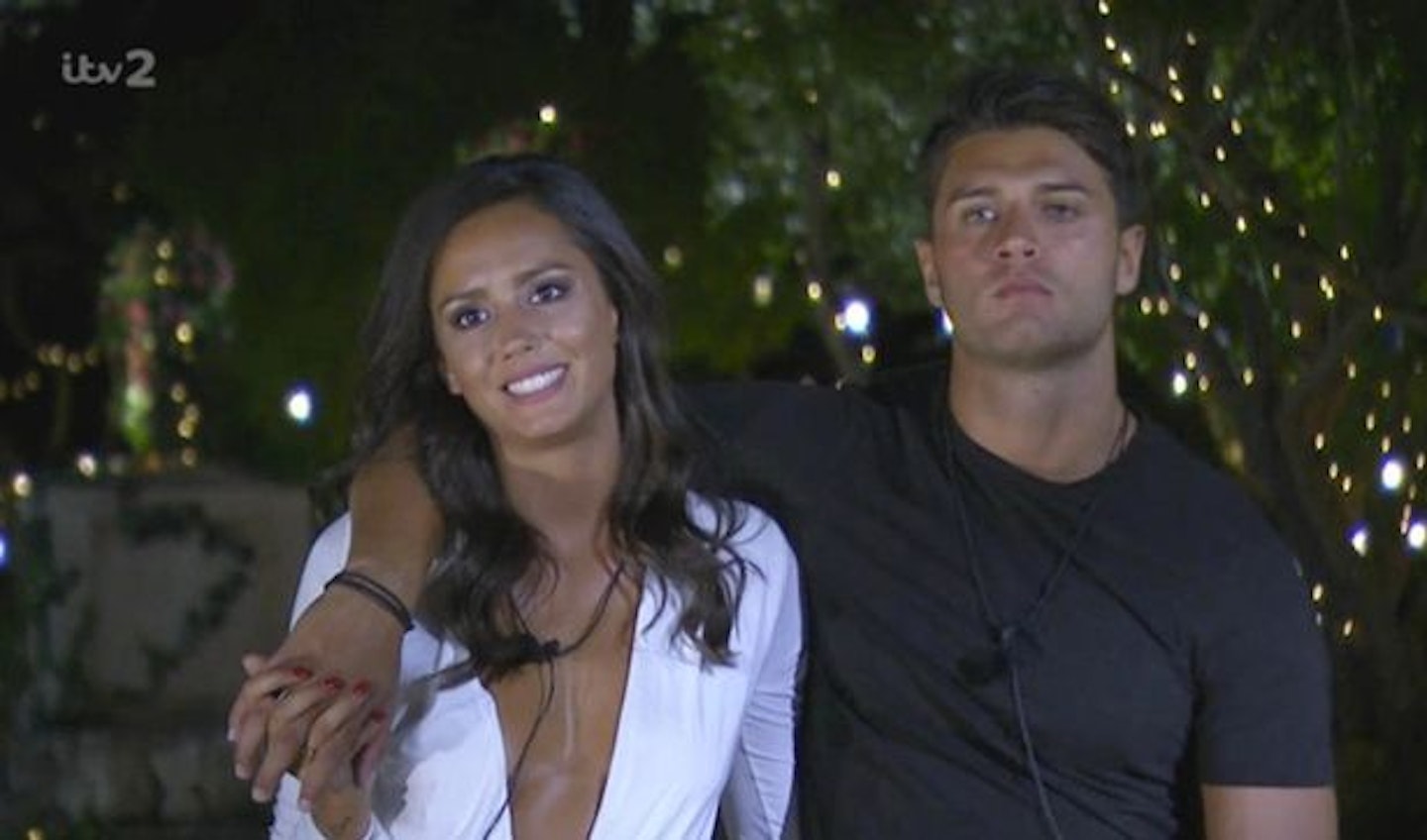 12 of 24
CREDIT: ITV
Tyla Carr
Tyla Carr sobbed when Jonny Mitchell gave up his place so that she could stay in the villa. She gave him an emotional goodbye and asked him to wait for her on the outside. It took exactly three days for her to forget all about him and hook up with Mike Thalassitis. The public were NOT impressed, and viewers voted the pair out a week before the final. Tyla has since settled down. The former love-rat gave birth to a baby boy in December 2018 - the baby daddy isn't in the public eye.Rat Rating: 7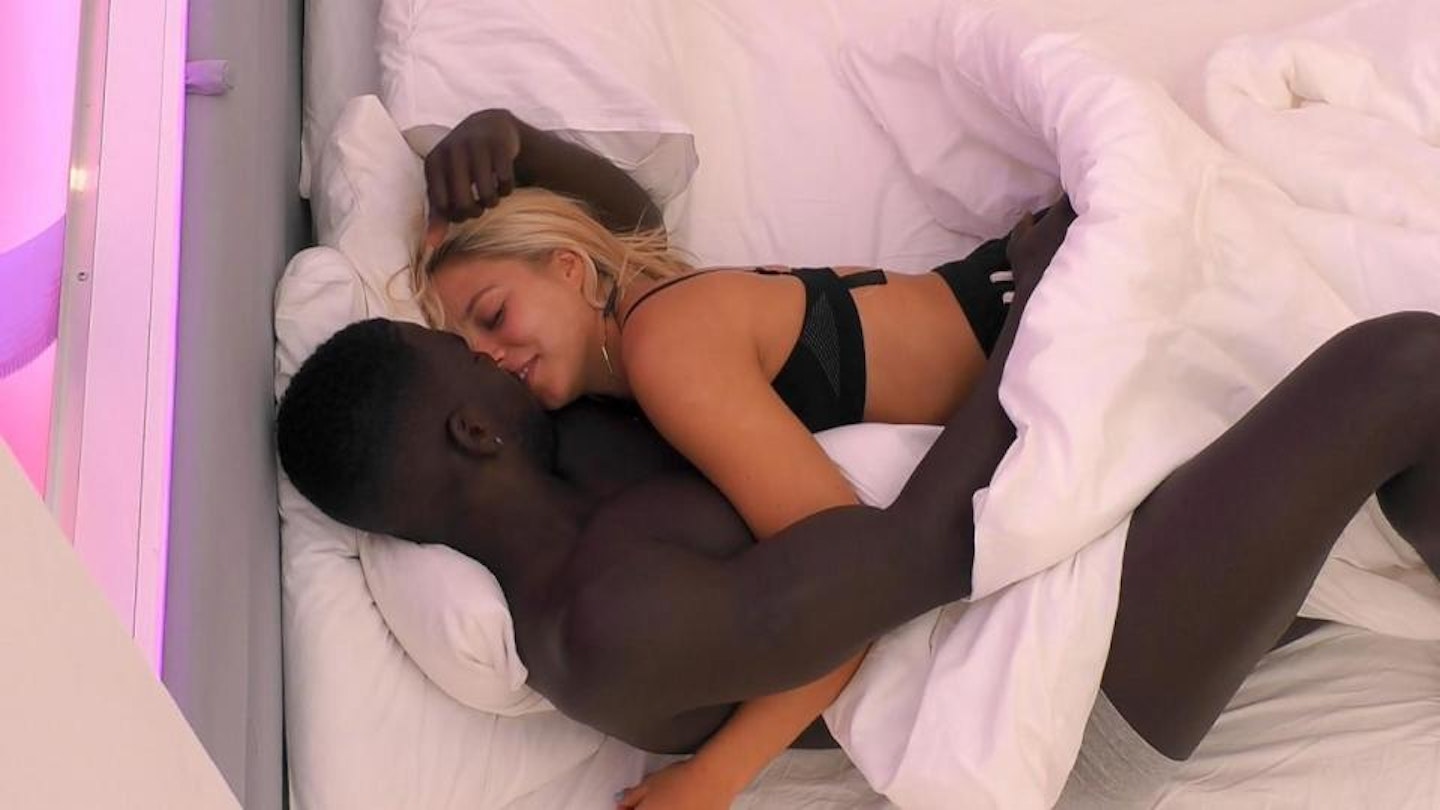 13 of 24
CREDIT: ITV
Marcel Somerville
Things looked good for couple Marcel Somerville and Gabby Allen...until they left the villa. Nine months later, Marcel had sex with another girl while the pair were on holiday and Gabby was downstairs in the hotel gym. OUCH. Suffice to say, the couple are no more.Rat rating: 10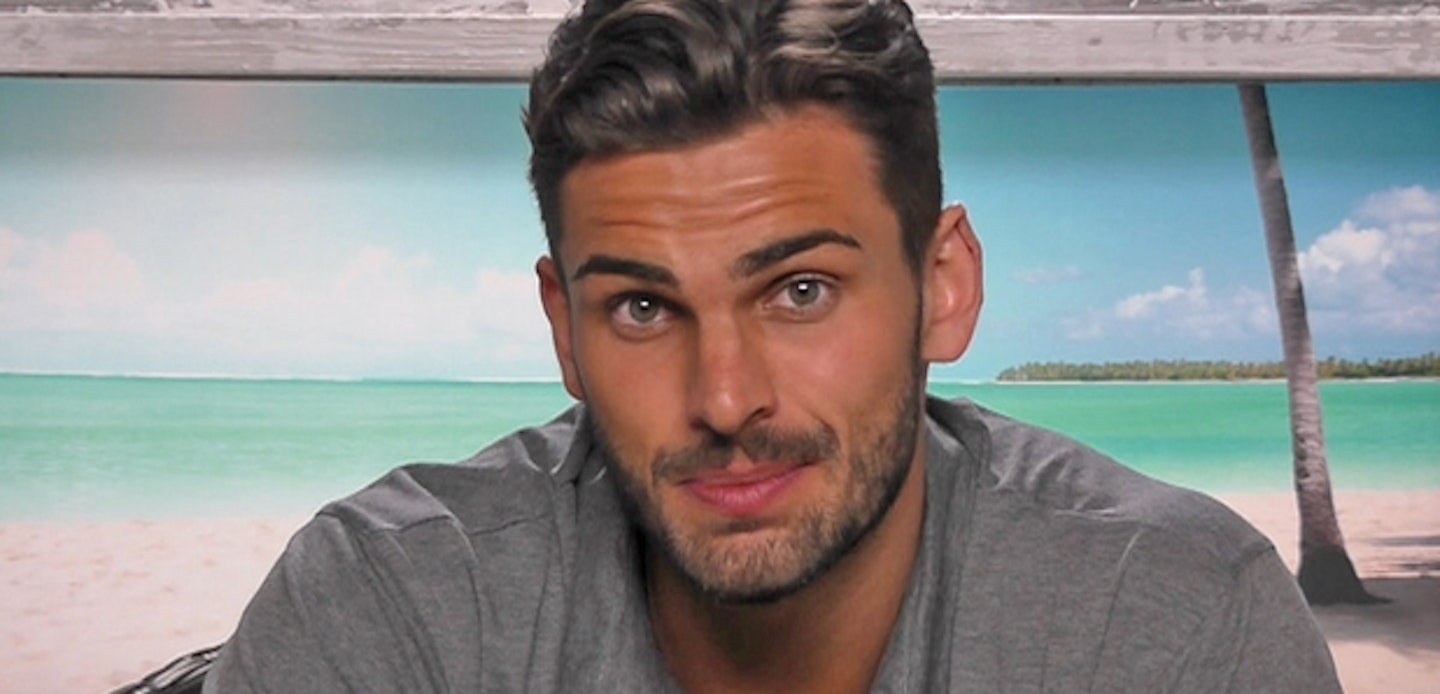 14 of 24
CREDIT: ITV
Adam Collard
What is a Love Island love rat list without Adam Collard? Although, technically, he's probably more of an oily snake. Within a month, Adam ditched three girls before moving onto the next (Kendall Rae-Knight, Rosie Williams and Zara McDermott). His regularly used line 'I'd be lying if I said I wasn't attracted to her, like' when new girls enter the villa, has become a meme in its own right. His unacceptable actions include dumping Rosie for Zara just hours after 'doing bits' in bed with her. He also shared a bed and some snogs with Darylle Sargeant before reuniting with Zara when he was booted from the show.Although Adam and Zara moved in together, Adam reportedly broke up with his girlfriend of 6 months, Zara by text in February 2018. Rat Rating: 8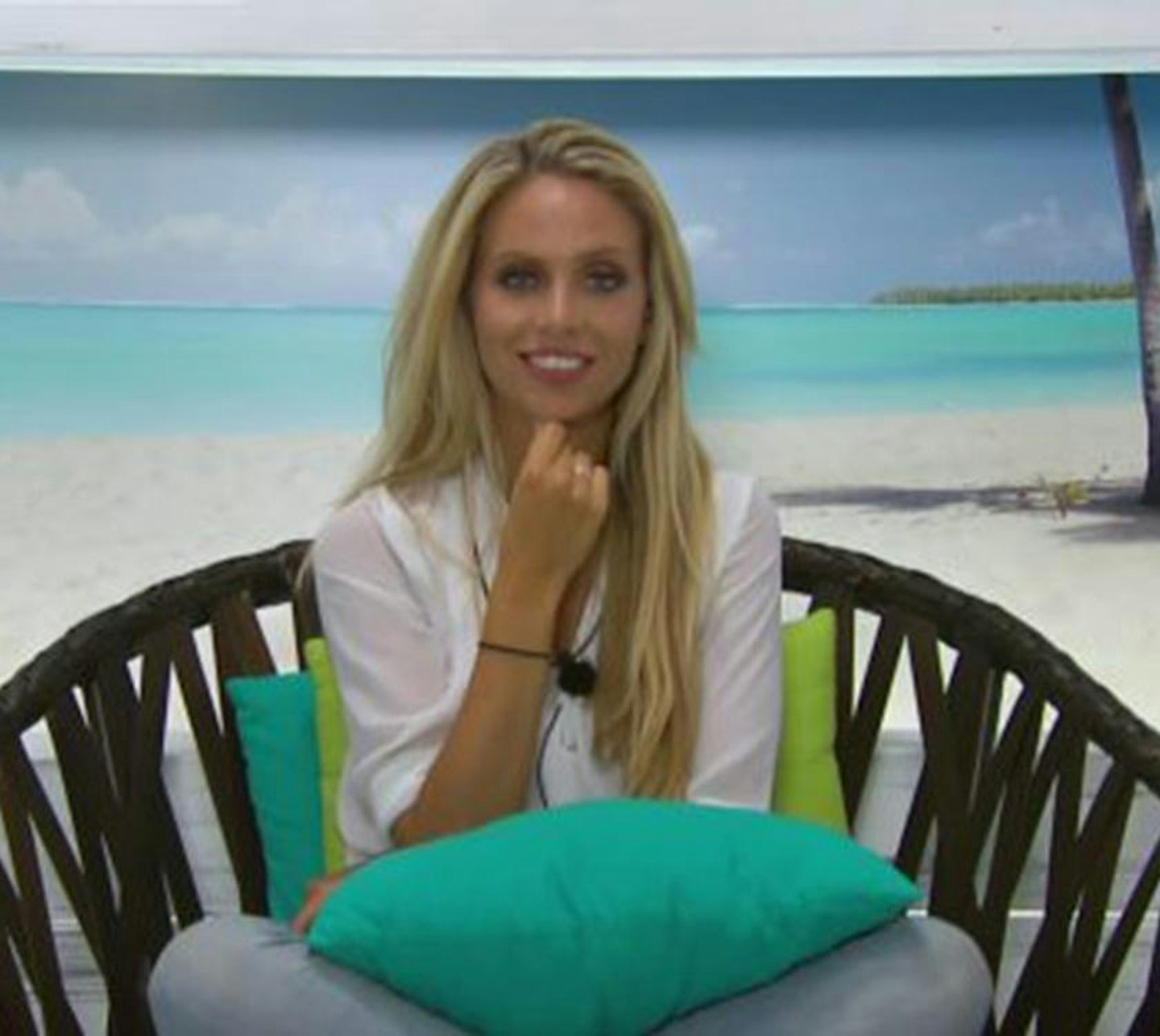 15 of 24
CREDIT: ITV
Naomi Bell
Audiences loved Naomi when she arrived late to the Love Island villa and shredded some light on the Love Islander's deceipt - notably, Jessica Hayes' fibs about rejecting the Alberti twins. BUT fans of the show were shocked when oh-so-sweet Naomi stole Jess' partner Joshua Ritchie, before getting bored of him and coupling up with Jess' second choice, Max Morley. Although Max and Jess got back together and won the show, they parted ways shortly after cameras stopped rolling and Max and Naomi were pictured together months later. Ouch! Rat Rating: 7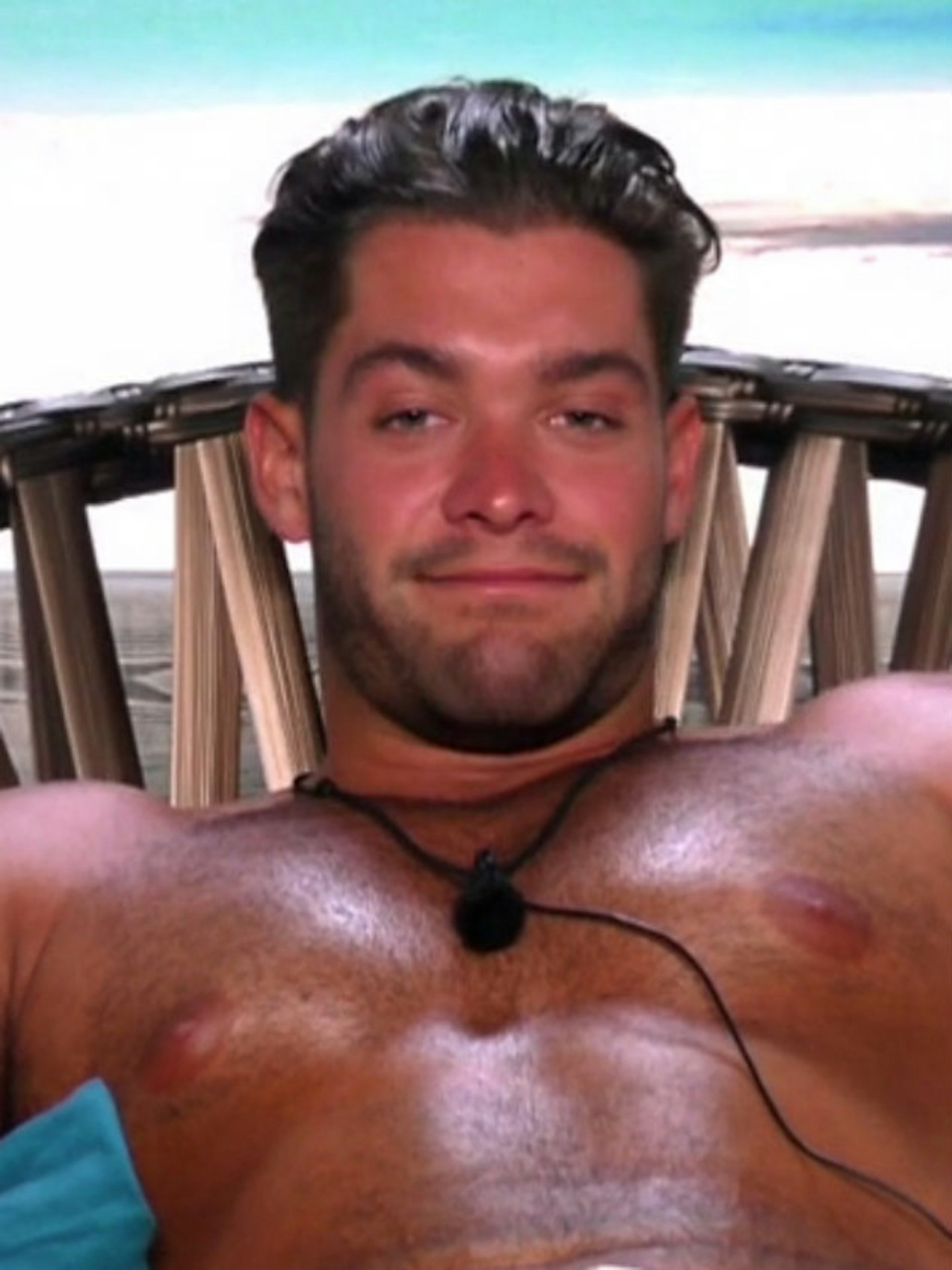 16 of 24
CREDIT: ITV
Jonny Mitchell
Jonny, Jonny, JONNY. Where do we begin? Jonny wasn't in the original lineup, but landed on his feet when he coupled up with fan favourite Camilla Thurlow. If he was good enough for our girl Camilla, then he was good enough for us - but things turned sour when the couple disagreed on equality. Camilla was less than impressed when Jonny complained he'd feel 'emasculated' if a girl paid for dinner. Camilla wisely dumped Jonny a few days later, but was upset when Jonny flaunted his new romance with Tyla. After leaving the villa, Jonny went on to date Stephanie Pratt (oh, the wonderfully small world of reality TV) but the pair split in December 2017. Jonny's latest conquest is model Danielle Zarb-Cousin, whom he got ENGAGED to in December 2018, after dating for less than one year.Rat Rating: 7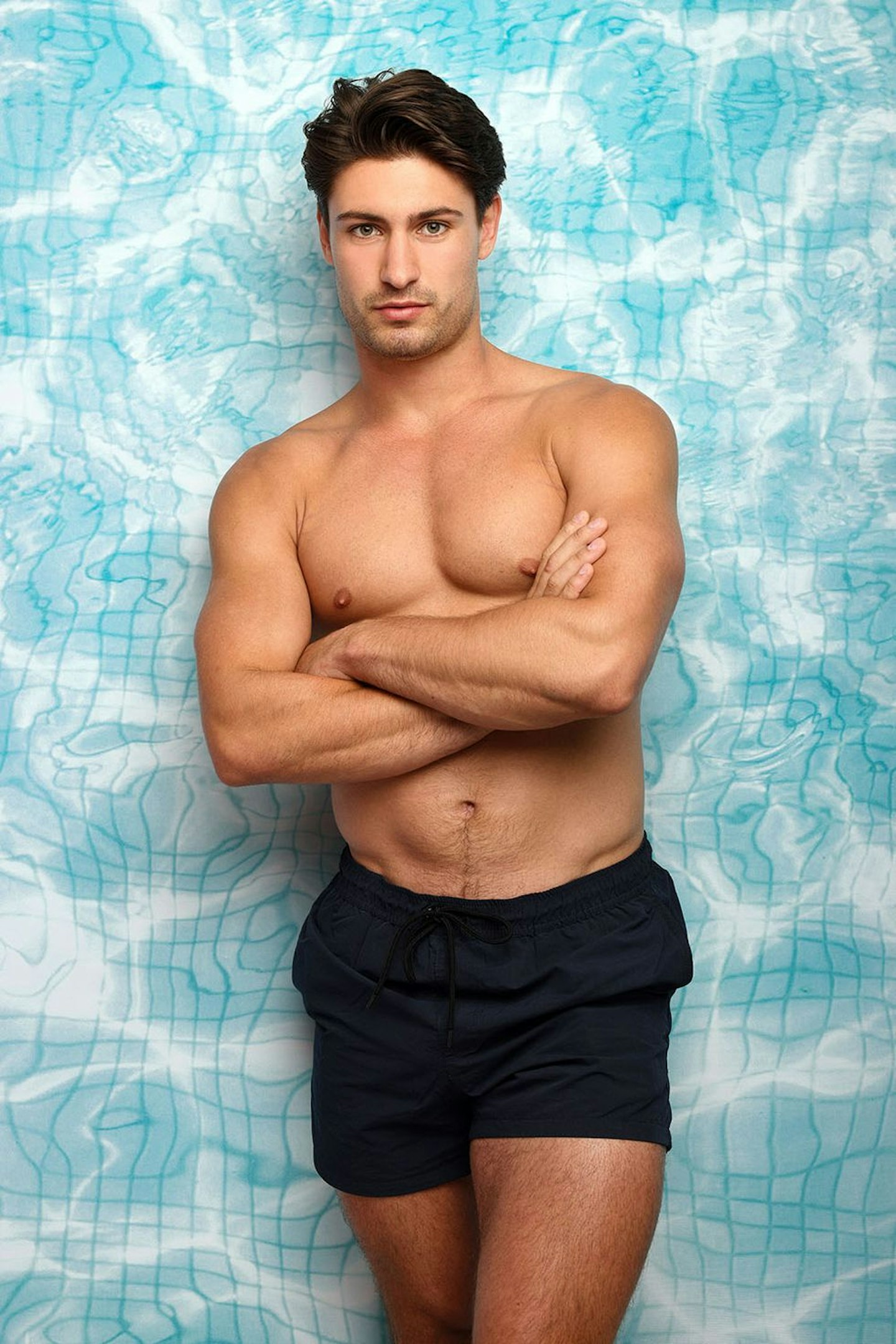 17 of 24
CREDIT: ITV
Frankie Foster
Frankie was a beacon of light for unlucky-in-love Samira. Fans were over the moon when the fitness coach appeared to be a perfect match for our favourite Love Island girl after weeks of unsuccessful dating. But all good things must come to an end, and viewers were disappointed when he was voted out of the villa by his fellow islanders, cutting short the couple's blossoming romance. BUT Samira gave up her place in the Love Island villa, leaving her pals behind to be with Frankie in the UK - cute, right? Sadly for Samira, Frankie turned out to be another frog. Multiple cheating rumours quickly emerged and Samira dumped the slimey toad after just one month on the outside. You're better off without him, Samira. Rat rating: 6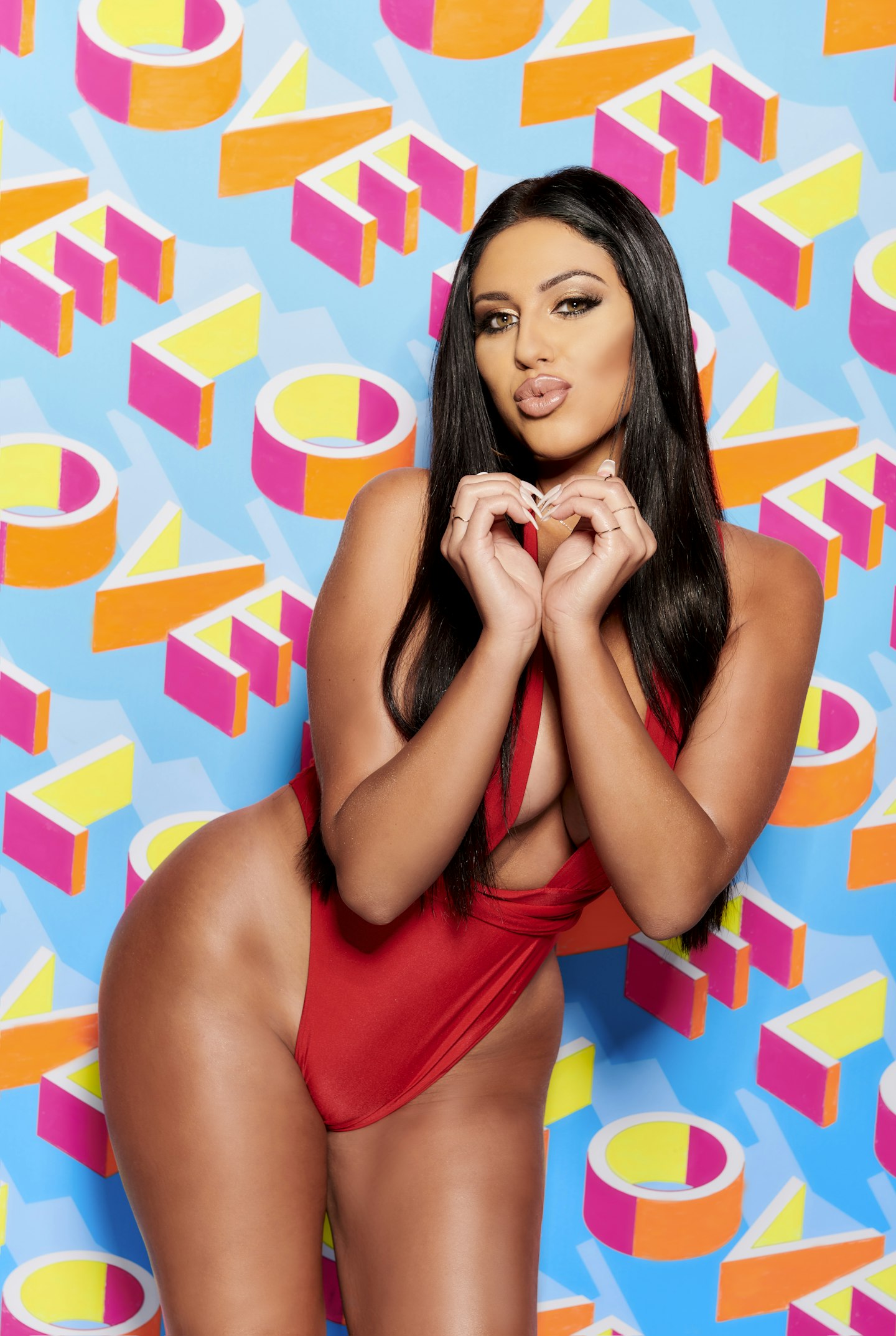 18 of 24
CREDIT: ITV2
Anna Vakili
It was a slow start for Anna, but when Jordan Hames entered the villa in week five things started to look up for her.The issues started when she met Ovie in Casa Amore and sparks instantly flew. Recoupling with Ovie and bringing him back to the villa with her, Anna looked suitably guilty when it transpired that Jordan had in fact stayed loyal. What ensued was a weeks worth of excruciating back-ing and forth-ing between Ovie and Jordan while Anna tried to make up her mind, only ending when Ovie finally put his foot down and old Jordan, "You can have her".Rat rating: 6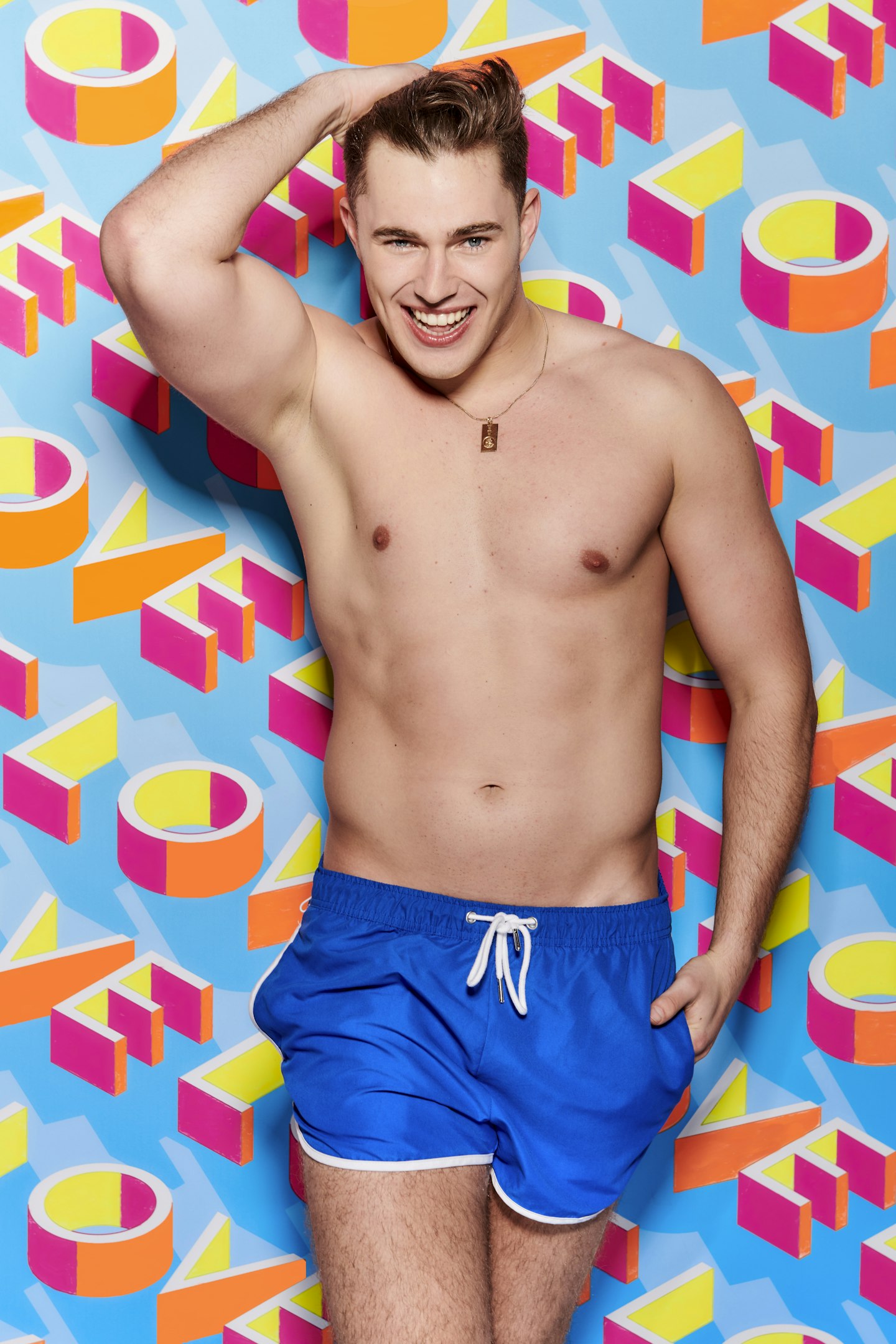 19 of 24
CREDIT: ITV2
Curtis Pritchard
Curtis's behaviour wasn't the most outrageously awful in the 2019 series, but the amount of pain he caused Amy through his conniving and scheming has been insidiously toxic – which we think is much worse. "Mr Perfect" went to enormous lengths during the first four weeks to convince Amy and, more importantly, the voting public that he was the perfect man, a gentleman, #boyfriendgoals. But it soon became apparent that he'd masterminded the whole charade, leaving Amy so heartbroken she had to leave the villa and cut her Love Island experience short. Needless to say, Curtis stayed on to enjoy a new romance and continuing support from the lads in the villa.Rat rating: 10(.5)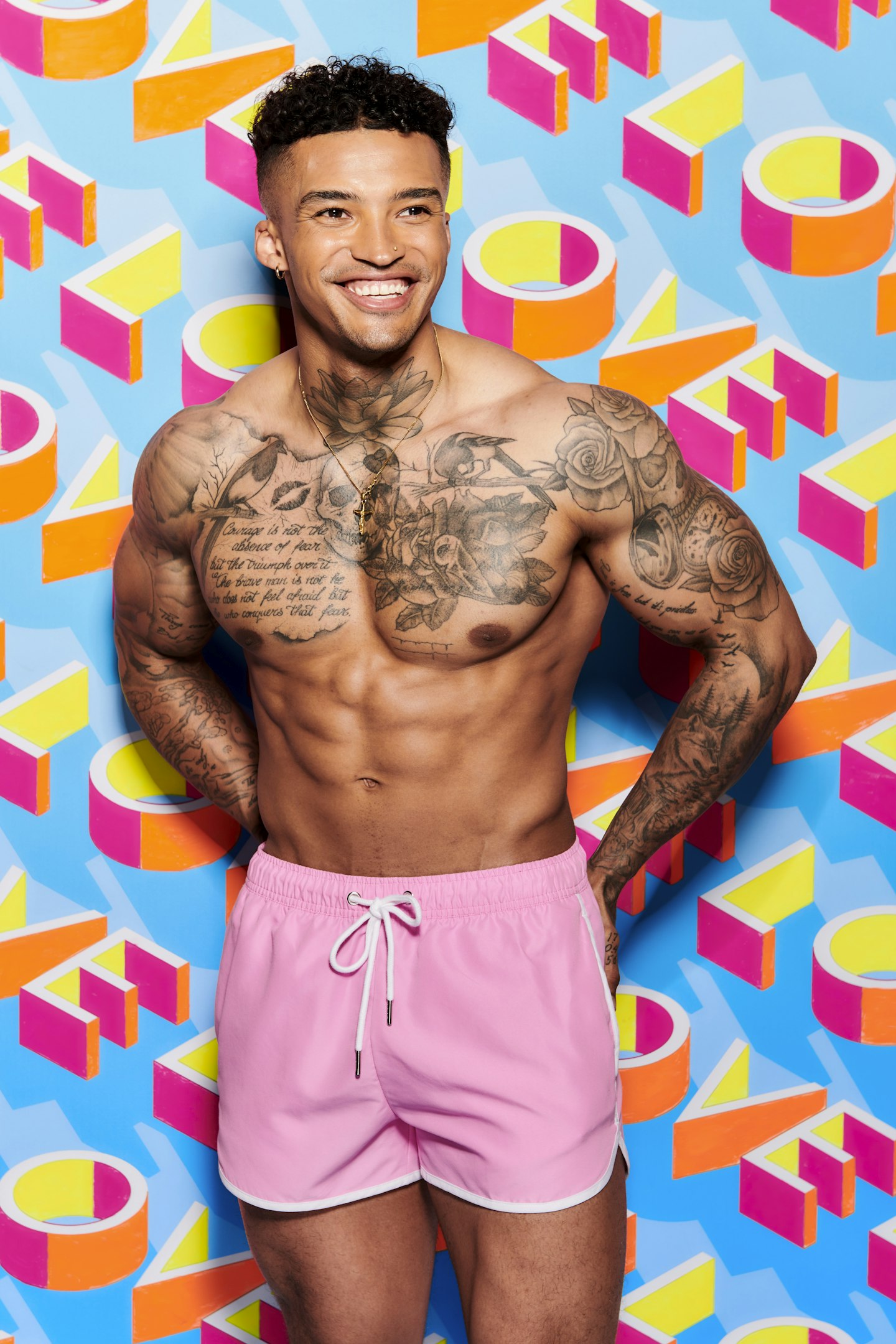 20 of 24
CREDIT: ITV
Michael Griffin
Despite the fact that we really fancy Michael, his gaslighting of Amber when new girl Joanna joined the villa was unforgivable. Everyone was surprised when his head was turned, but we were even more disappointed when he turned the whole thing back around on Amber and said it was all her fault.Meanwhile, he lied to both Joanna and Amber about what he'd said to his former flame, when what he was actually trying to do was to keep his options open.Rat rating: 7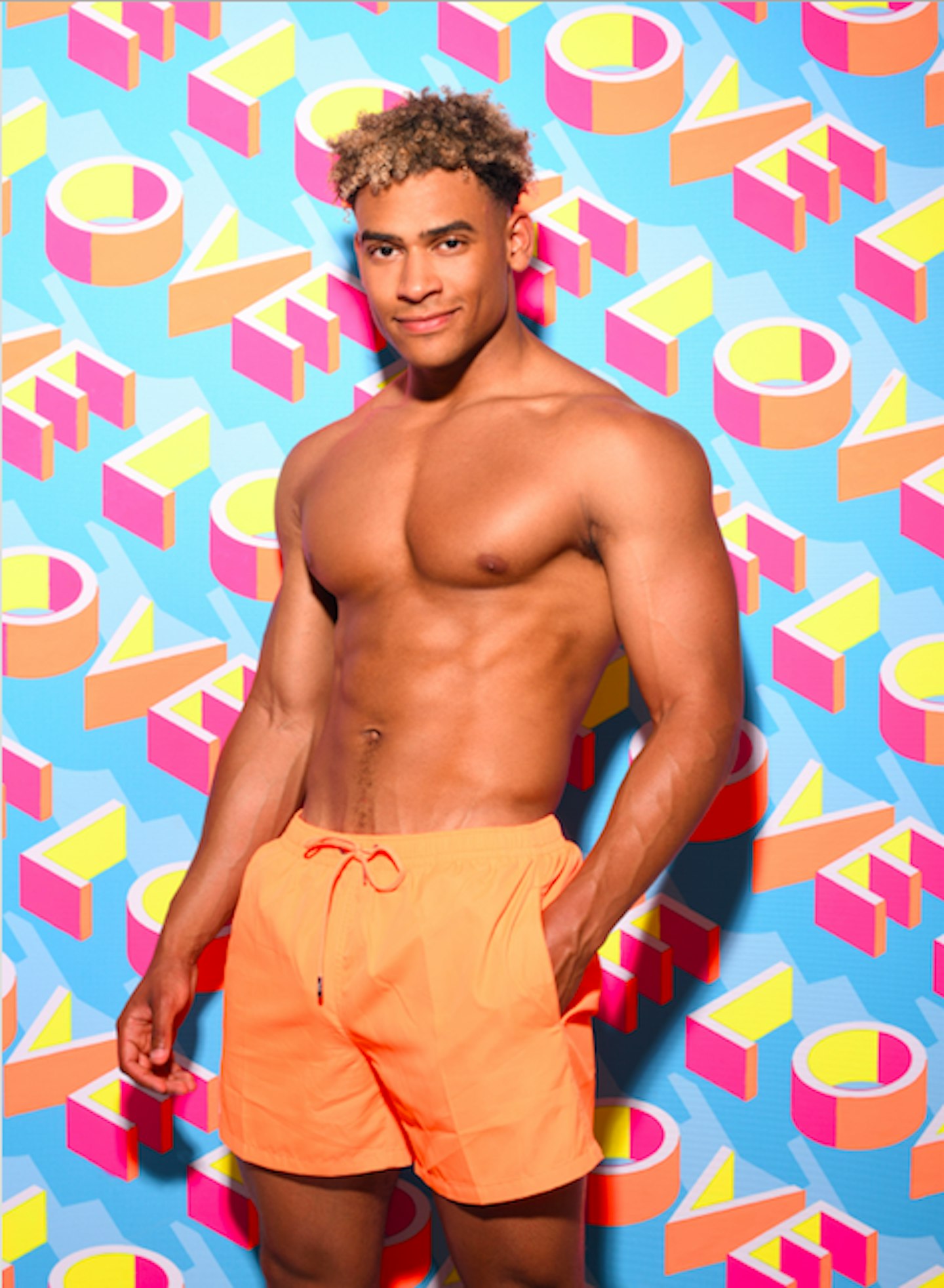 21 of 24
CREDIT: ITV2
Jordan Hames
Ok, so we're starting to doubt there were ANY genuine blokes in the 2019 series? After Jordan Hames asked Anna Vakili to be his girlfriend following an OTT tour of the villa, his head was turned literally one day later by bombshell India Reynolds, and he called her for a chat before even speaking to Anna first. His reasoning was that Anna wasn't he who thought he was – which seems to be the default excuse for the lads in that series.Rat rating: 9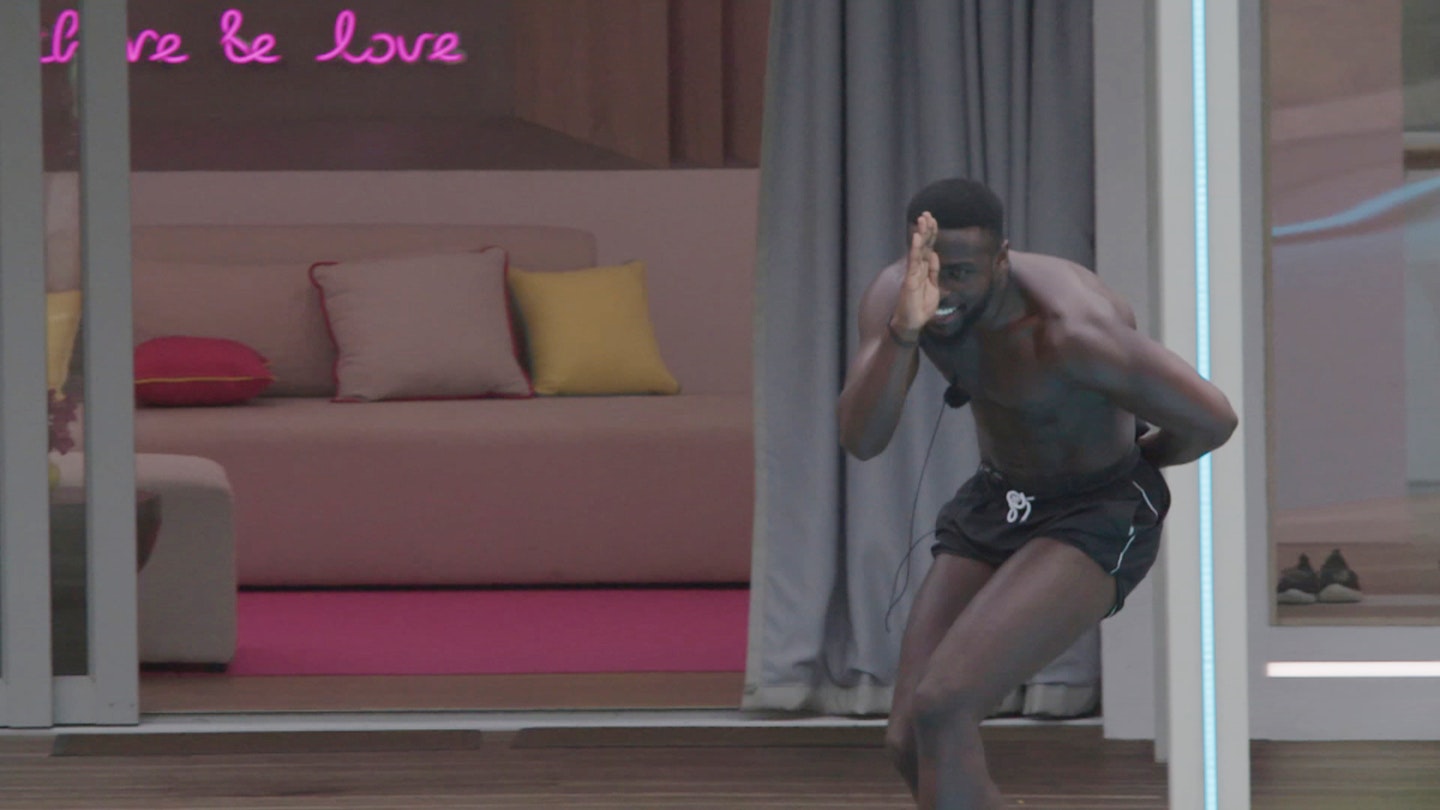 22 of 24
CREDIT: ITV
Mike Boateng
We all felt for seemingly nice guy Mike when Leanne Amaning got "the ick" and decided she couldn't bare to be around him – after all, he'd been nothing but nice to her. But when he quickly turned his attentions to Jess and became the creepiest man alive – likening himself to a "sexy side dish" – before swiftly moving on in Casa Amor, we kind of got what she meant. Sorry, Leanne.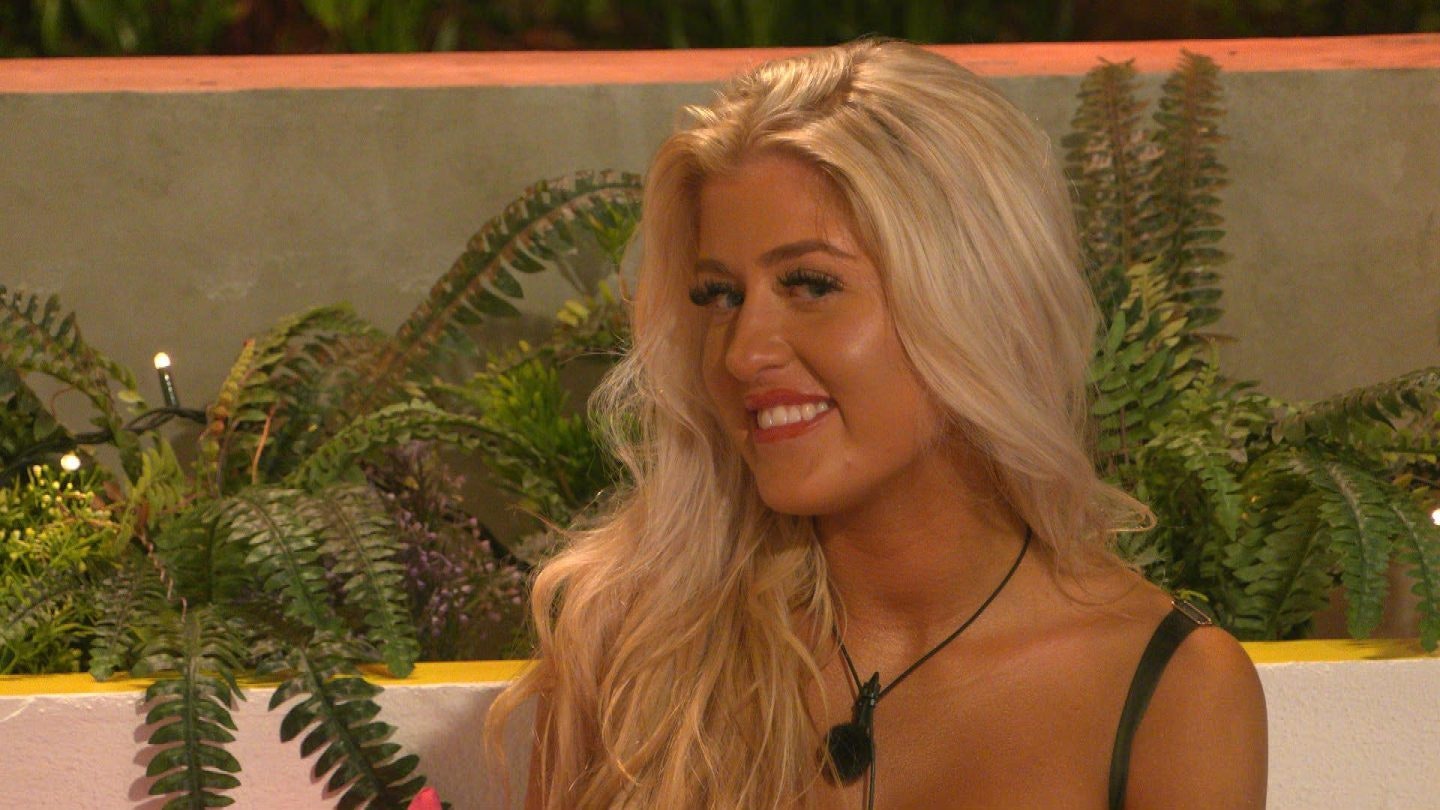 23 of 24
CREDIT: ITV
Jess Gale
Meanwhile, despite insisting she was going to give things a proper go with Luke M because it was "the right thing to do", Jess couldn't have made it any more obvious that she was more interested in Mike and after basically forcing Luke to call things off over a shady challenge move, was snogging Mike minutes later.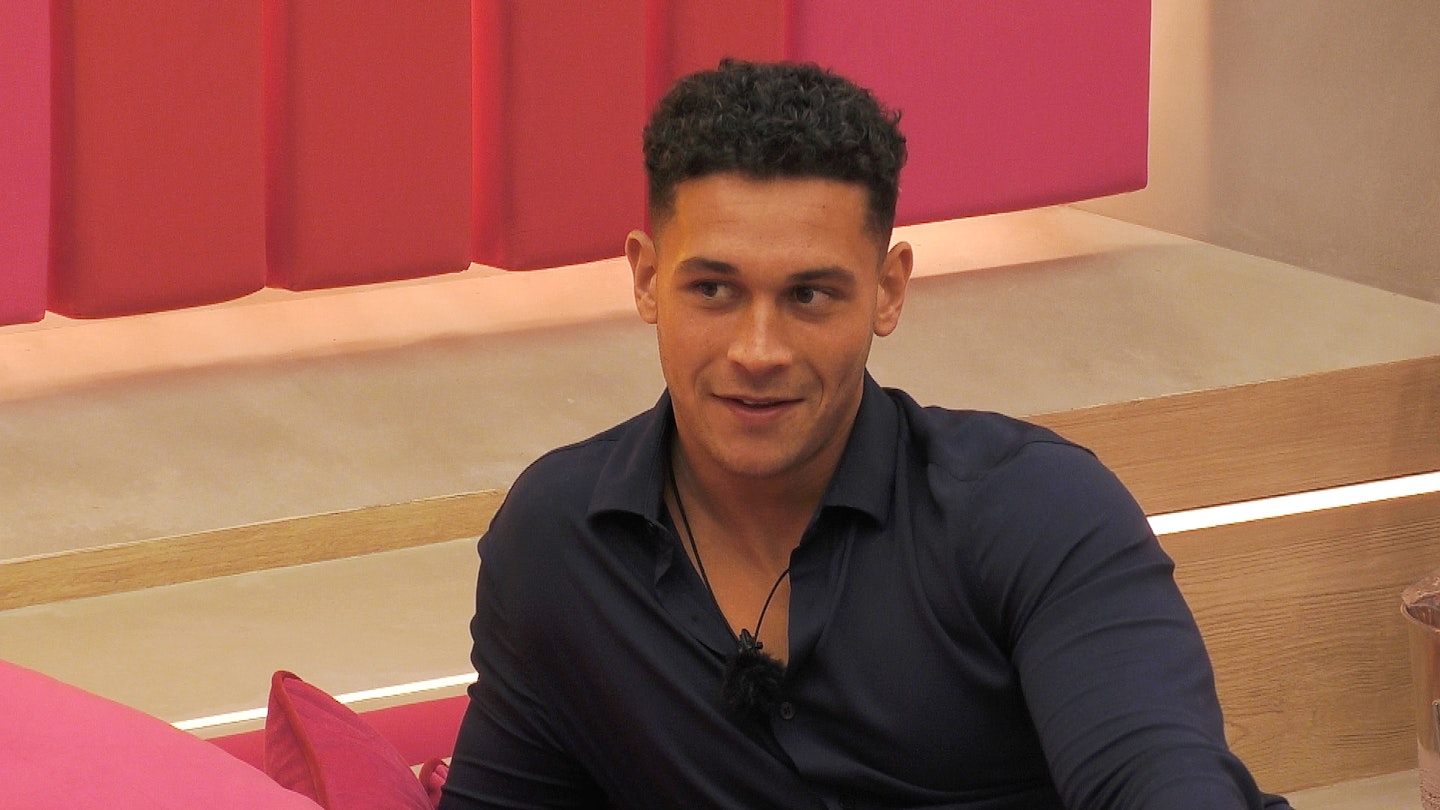 24 of 24
CREDIT: ITV
Callum Jones
Callum coupled up with Shaughna Phillips on the first day and after a few early bumps in the road they'd become the strongest couple in the villa when Casa Amor started – which was the beginning of the end, with Callum quickly developing (and acting on) a "strong sexual attraction" to Molly Smith while Shaughna pined for him in the main villa.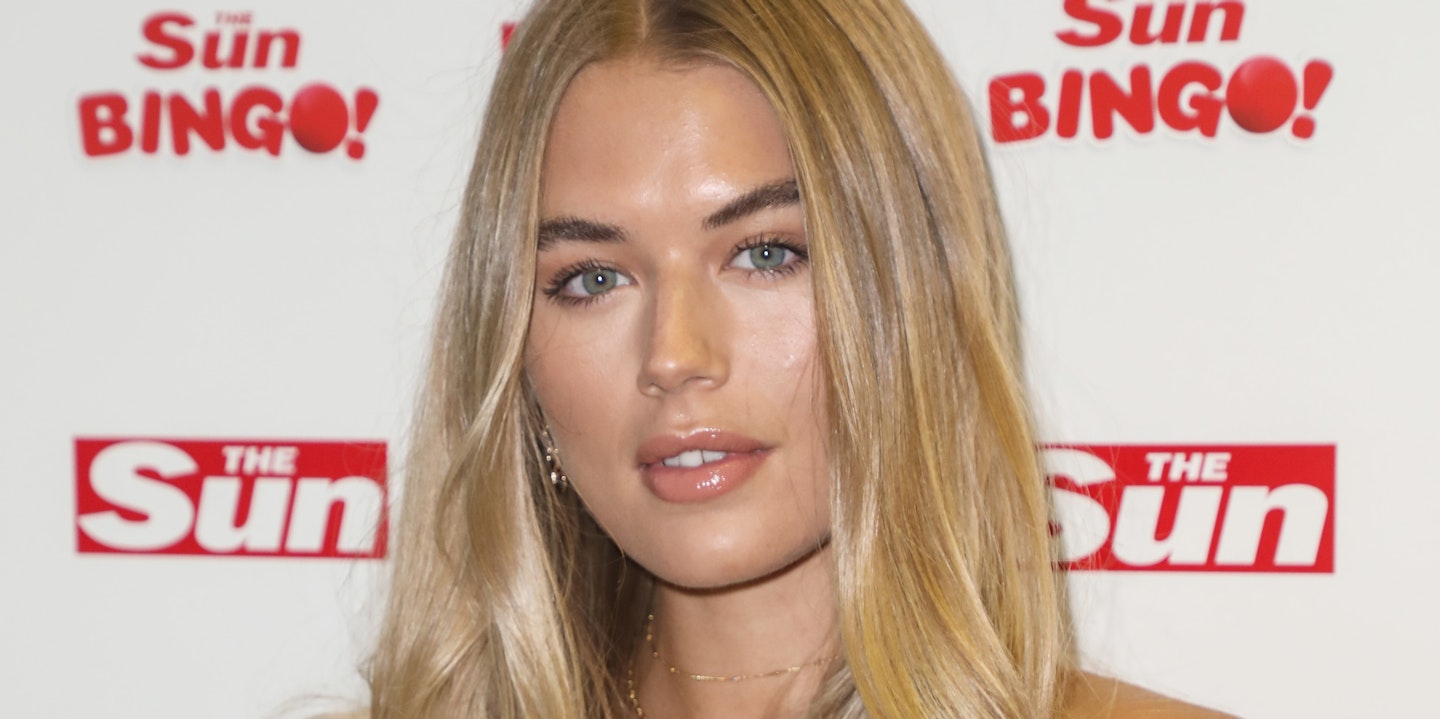 One of last year's islanders, Wes Nelson, and bombshell Arabella are currently dating and have already been away on holiday together this summer.
It's said that things might not be going quite so well between Jourdan Riane and Danny.
"He's been telling friends that he does really like Jourdan but she can be hard work - she's very focused on her career and likes being in the spotlight and it's been very full-on.
"He hasn't told Jourdan how he's been feeling but they've been giving each other some space since they got back from Ibiza," the source continued.
Watch: Harley, Chris and Francesca react to Love Island's most shocking moments
However, a representative for Jourdan said: "Jourdan and Danny are in a great place and have just confirmed a property they are moving into together."
Read more celeb news:
EXCLUSIVE: Love Island's Molly-Mae Hague reveals why she BETRAYED Tommy Fury
Anton Danyluk reveals 'raging' Love Island fight was cut from show
During his time in the villa, Danny was originally coupled up with Yewande Biala then swiftly moved onto Arabella, which caused a big outrage early on in the series.
But after Arabella was dumped from the island alongside Tom Walker, who wanted to get to know Maura Higgins at the time, Danny decided he wanted to stay in the villa.
Jourdan then entered the picture and the pair hit it off. When the new couple left the villa, they made it official and were boyfriend and girlfriend.