As the weather gets colder and damper, heading into the winter season, the fear many of us have about mould and moisture starts to creep in. Don't let this very real and stressful fear get a hold of you this year - invest in a solid hardworking dehumidifier, and watch your life change for the better.
Lots of factors can lead to a house becoming too humid - inadequate heating, drying your wet clothes indoors, rainy weather seeping into the walls. It can be overwhelming to tackle - but a dehumidifier is always the first step, especially if you want to ward off any potential humidity-related respiratory problems in the future. This nifty little gadget sucks the moisture from the air, reducing the risk of mould, and keeping your home safe.
Although Black Friday is done and dusted, there's still a heap load of dehumidifier deals to snag in the winter sales, saving you cash in the process. Many retailers are still dropping great discounts so read to find out more.
The best dehumidifier deals, at a glance...
49% off: Living and Home 16L WiFi Dehumidifier with Wheels, WAS £340, NOW £175
42% off: Pack of 500ml Interior Dehumidifiers - Damp & Moisture Absorber, WAS £19.99, NOW £11.69
Now under £60: Streetwize Compact Electric Dehumidifier, WAS £69.99, NOW £56.99
In the cost of living crisis, many are using a dehumidifier alongside their clothes horse or laundry dryer, so they can hang clothes to dry indoors without spending money on the tumble dryer. It's a brilliant hack, with a dehumidifier only costing the average UK resident 29 pence daily (keep scrolling to see our full calculations...)
What are the best brands to shop for dehumidifier deals?
Black Friday is the perfect opportunity to finally make that dehumidifier purchase - your house will thank you. Keep scrolling for our top picks of the best dehumidifier deals, as well as our FAQ section, where we answer your burning questions like "How does a humidifier work?" as well as "How much does a humidifier cost to run?" Furthermore, we run through our favourite Black Friday shopping hacks to make the most of the day.
SHOP: The best dehumidifier deals to buy online right now
49% off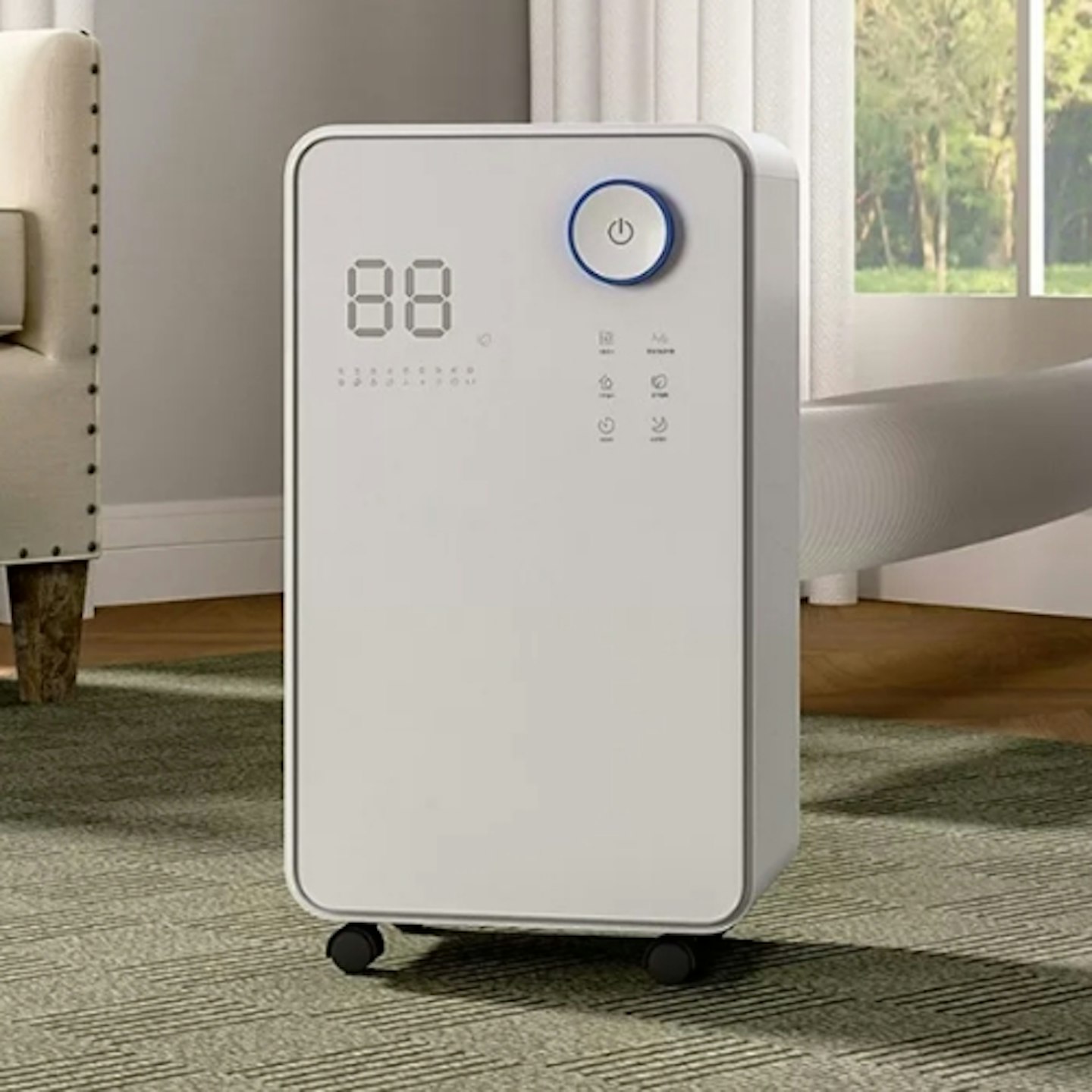 debenhams
Description
With a whopping 49% off, the Living and Home 16L dehumidifier draws water from your wall and
42% off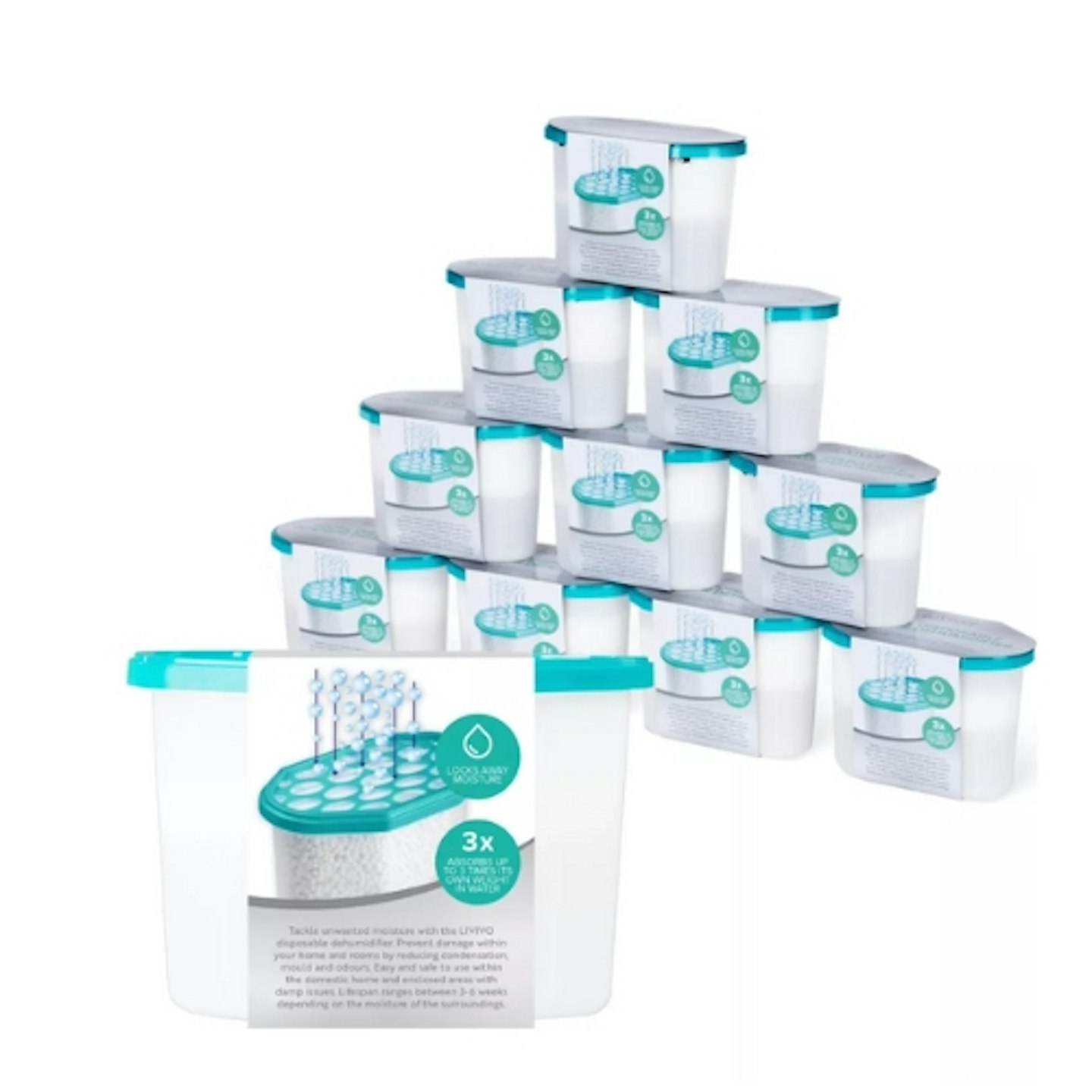 debenhams
Description
If you are not a fan of running the electricity at all, you can get these damp and
on sale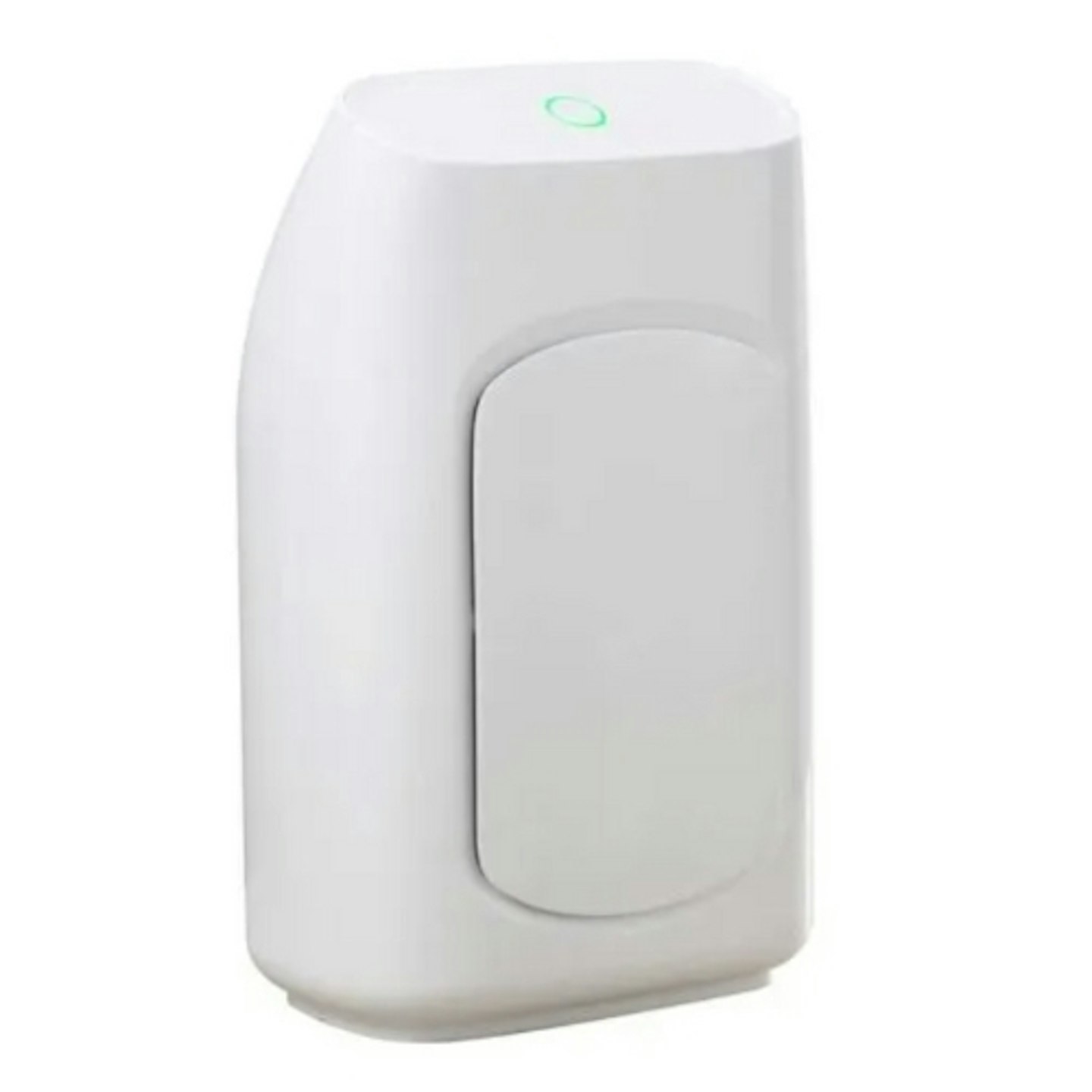 robert dyas
Description
Robert Dyas is another brand to shop dehumidifiers from, and the Daewoo model looks sleek and
on sale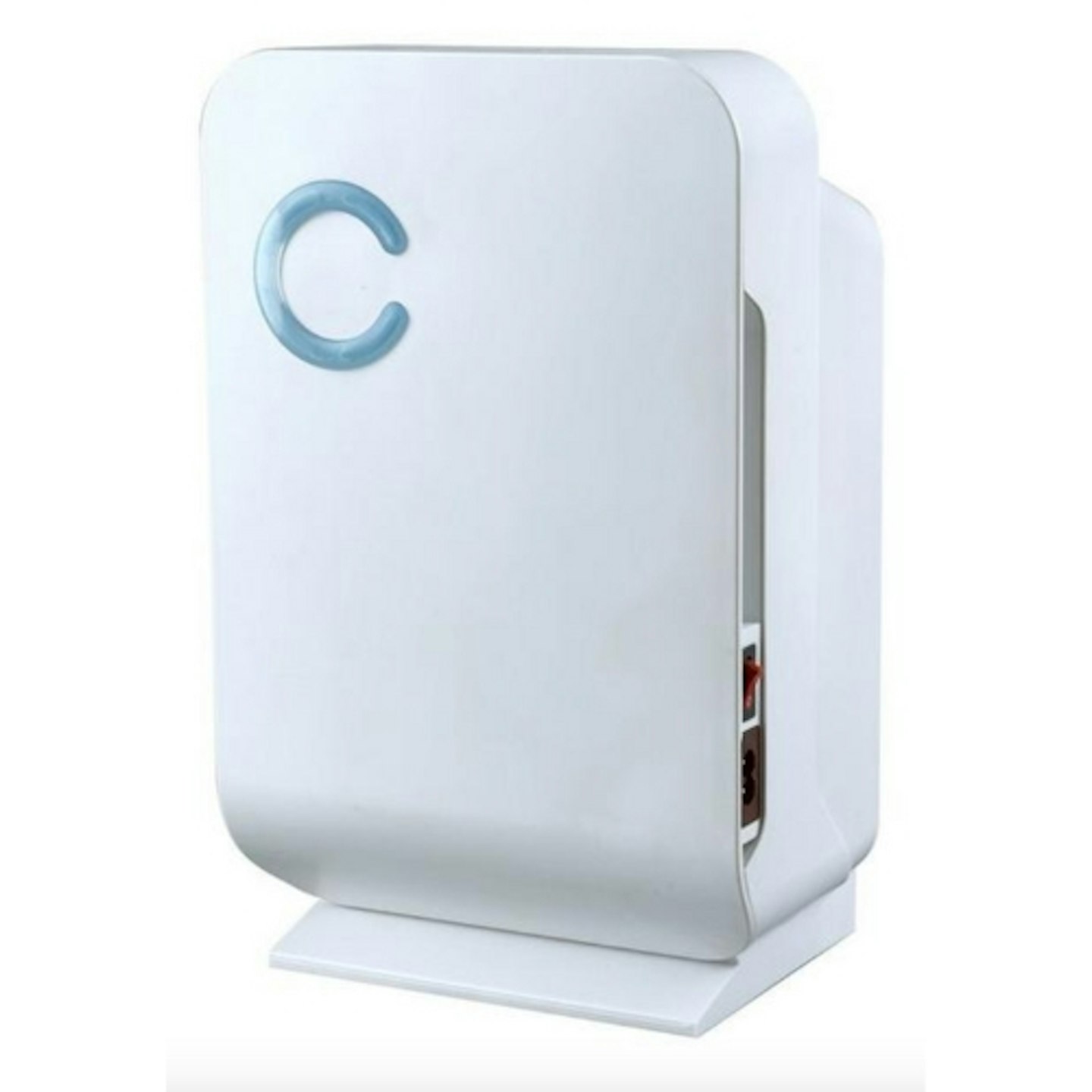 very
Description
If you're looking for something smaller and more compact, the Streetwize Compact Dehumidifier is
save £12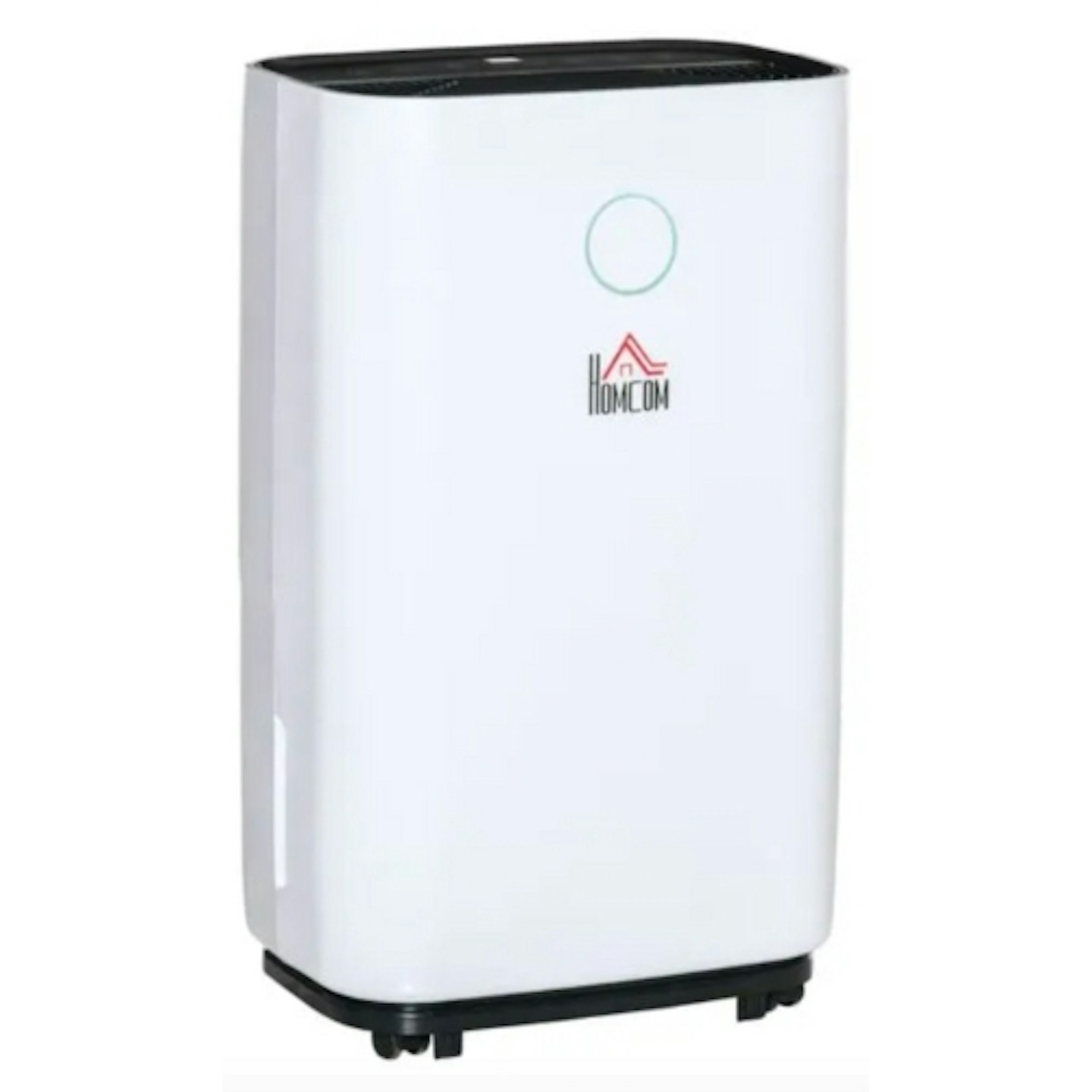 ryman
Description
With various modes and speeds, you can customise the settings to suit your preferences. The low
now under £100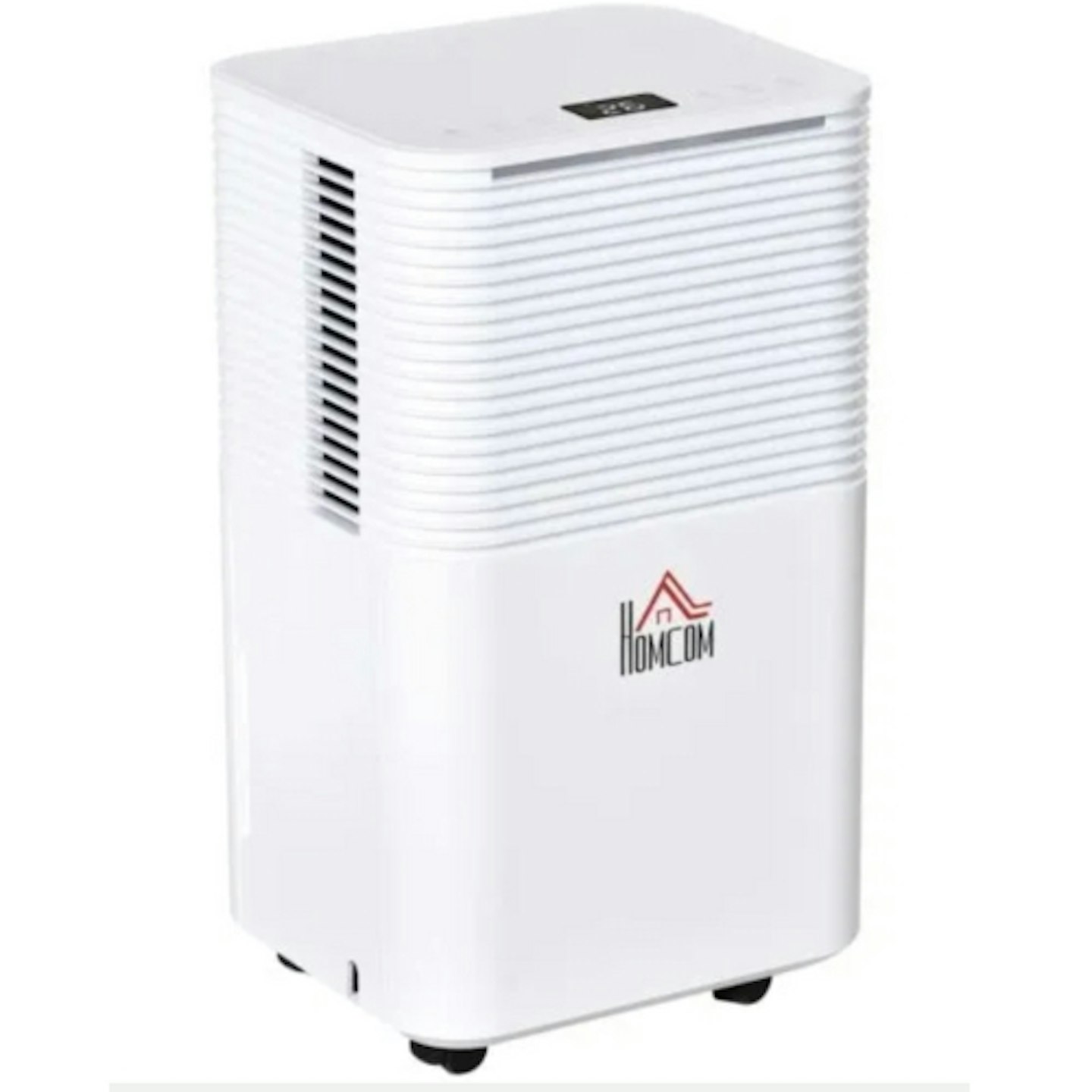 robert dyas
Description
Now under £100, the Homcom 10L Dehumidifier comes with low and high-speed options, with
save £10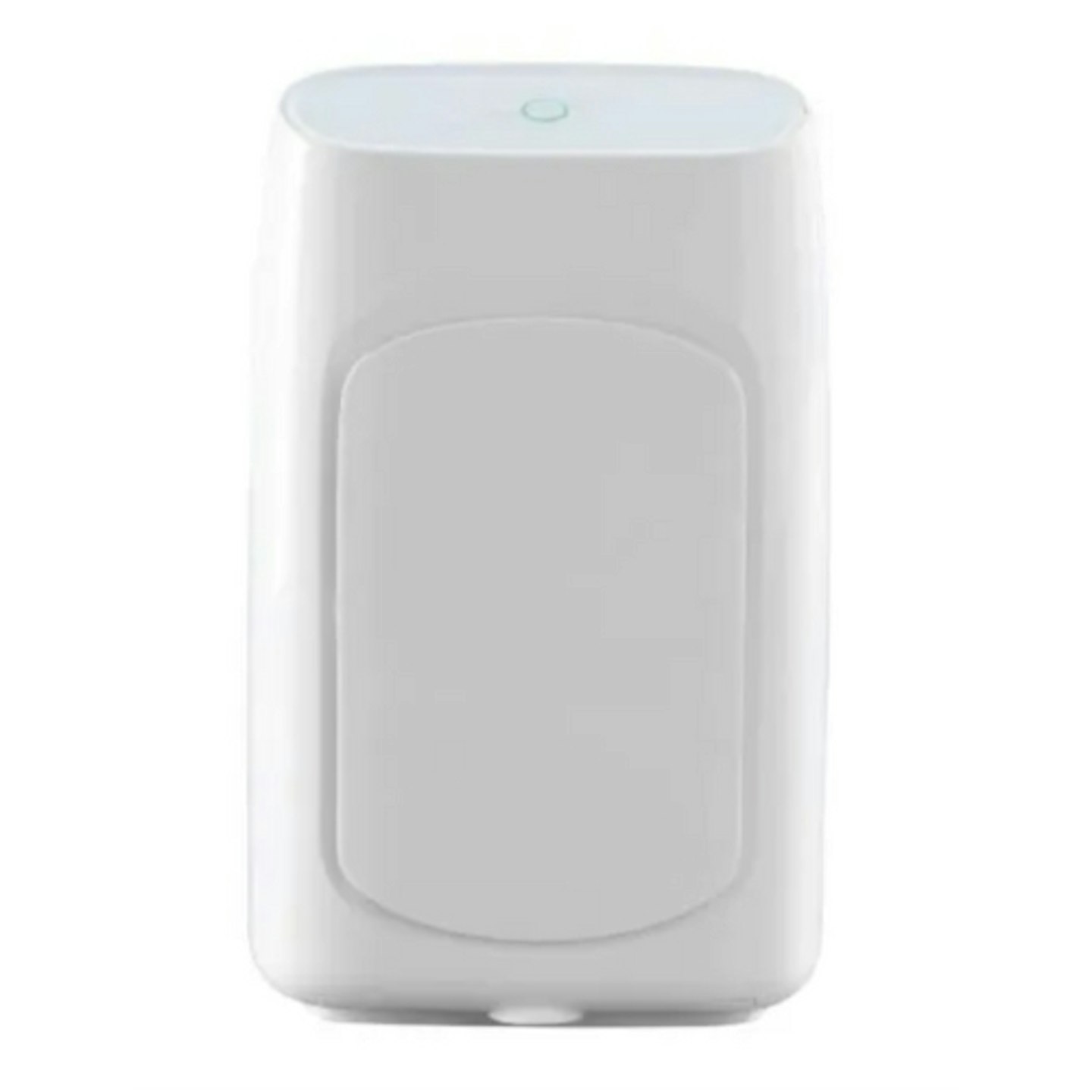 robert dyas
Description
The Daewoo 2L Capacity Room Dehumidifier with LED power indicator and low noise level (42dB) has
How do dehumidifiers work?
Battling excess moisture at home? Dehumidifiers are your secret weapon. But how do they pull it off? Dive into the science behind these humidity-busters and find out how they get the job done.
Dehumidifiers have a simple three-step strategy: cool, condense, and collect. Here's the lowdown:
Air Intake: Dehumidifiers suck in warm, moist air via a fan, ready for action.

Cool Down: The air hits cooling coils filled with a frosty refrigerant, making it chill out.

Water Gathering: As the air cools, its water vapour turns into droplets that get collected in a tray or tank.

Reheat & Release: Before returning to the room, the air gets a cosy warm-up, so you stay comfy.

Drainage Options: Choose to empty the tank or set up continuous drainage for convenience.
Dehumidifiers are your home's silent superheroes, vanquishing excessive moisture. Now that you're in the know, pick the perfect dehumidifier to conquer the damp and keep your space fresh, mould-free, and cosy. Wave goodbye to humidity headaches, folks.
How much do dehumidifiers cost to run in the UK?
Brits battling the ever-present dampness understand the importance of a trusty dehumidifier. But what's the price tag for keeping your space dry? Let's dive in and get the lowdown on running costs.
Running a dehumidifier means paying attention to the electricity bill. Here's what to keep in mind:
Power Drain: Dehumidifiers are electricity hogs, and their costs revolve around the energy they consume. The specifics depend on factors like size, humidity levels, and usage frequency.
Wattage Check: Smaller, portable units typically consume 200-400 watts, while larger models can gulp down 700 watts or more.
Daily Usage: Calculate daily expenses by multiplying wattage by daily operating hours. Example: a 300-watt dehumidifier running for 6 hours consumes 1.8 kWh.
Let's put pounds and pence to it. The UK's average electricity price ranges from 14-18 pence per kWh. Using our example:
1.8 kWh x 16p = £0.288 per day
So, in this case, running your dehumidifier costs roughly 29 pence daily. Over a month, it's about £8.70.
Remember, this is just a baseline. Actual costs vary depending on the dehumidifier's efficiency and your chosen settings. Some models offer energy-saving modes to keep costs down. Understanding these costs allows you to manage humidity levels while keeping your budget on point.
What is Black Friday?
Black Friday is a historic shopping event, held on the last Friday of November every year. Both in physical shops on the high street, and online stores, brands release massive discounts for huge ticket items. It is truly one of the best and busiest sales days of the year. It originated in the US on the Friday after Thanksgiving, and people often take the opportunity to buy Christmas gifts for loved ones at incredibly low prices.
When is Black Friday 2024?
For 2024, we predict Black Friday will fall on the last Friday of November. Cyber Monday - which some say even surpasses Black Friday in terms of sales - will fall on the following Monday, but we'd recommend that you start looking at your favourite retailers for dehumidfiers deals any time from November onwards.
Our top tips for shopping deals on Black Friday
Online shopping means you can grab the best bargains from the comfort of your sofa without any threat of elbows in the face. Black Friday will be flooding the internet with discounts on all day - often releasing new deals every few minutes.
Here are our top tips to get the most out of the discount extravaganza that is Black Friday...
Set up online accounts beforehand
The stressful part of Black Friday is normally reaching the checkout and having to go through a long process of sign-up forms, email verifications, and all that. So if you're serious about shopping, make sure you set up your online account in advance.
Organisation is key
Spend the week beforehand pinpointing an area that you really want to focus on. Whether it be a beauty treat or some swanky new garden products or furniture for summer 2024. Focus is everything! And try not to be distracted from what you're trying to buy.
Have a budget
Many of us are guilty of taking advantage of every single deal thrown our way, even if we don't necessarily want or need what we're buying. So, as well as being organised, having a budget and sticking to it is one way you'll see the most satisfaction from shopping on Black Friday.
Sign up for newsletters and updates: Yep, we all know they're annoying and clog up your inbox but your inner bargain hunter will thank you when it's all over. Sign up to the Closer newsletter for more information.
Ruby Barry is a Product Writer for Closer Online, specialising in fashion and beauty. The team has nicknamed her "dupe queen", as there's not a product in the world she can't find a cheaper alternative for.