Yes, it's the most wonderful time of the year... again.
Despite our occasional Scrooge-like behaviour, deep down we love the frantic festivities and chaos. At least, after a glass of Aldi's finest prosecco, we do.
But what we don't love so much is finding those really tricky presents that promise to impress all your favourite women. That really is the nightmare before Christmas.
Not to mention keeping them hidden when she goes looking for them - let's admit it, we all do it.
We've answered your Christmas wishes and found all the best gifts to give to the amazing women in your life. Whether it's your sister, best mate, mum or significant other, we've got your Christmas shopping list sorted.
SHOP: brilliant gifts for her 2022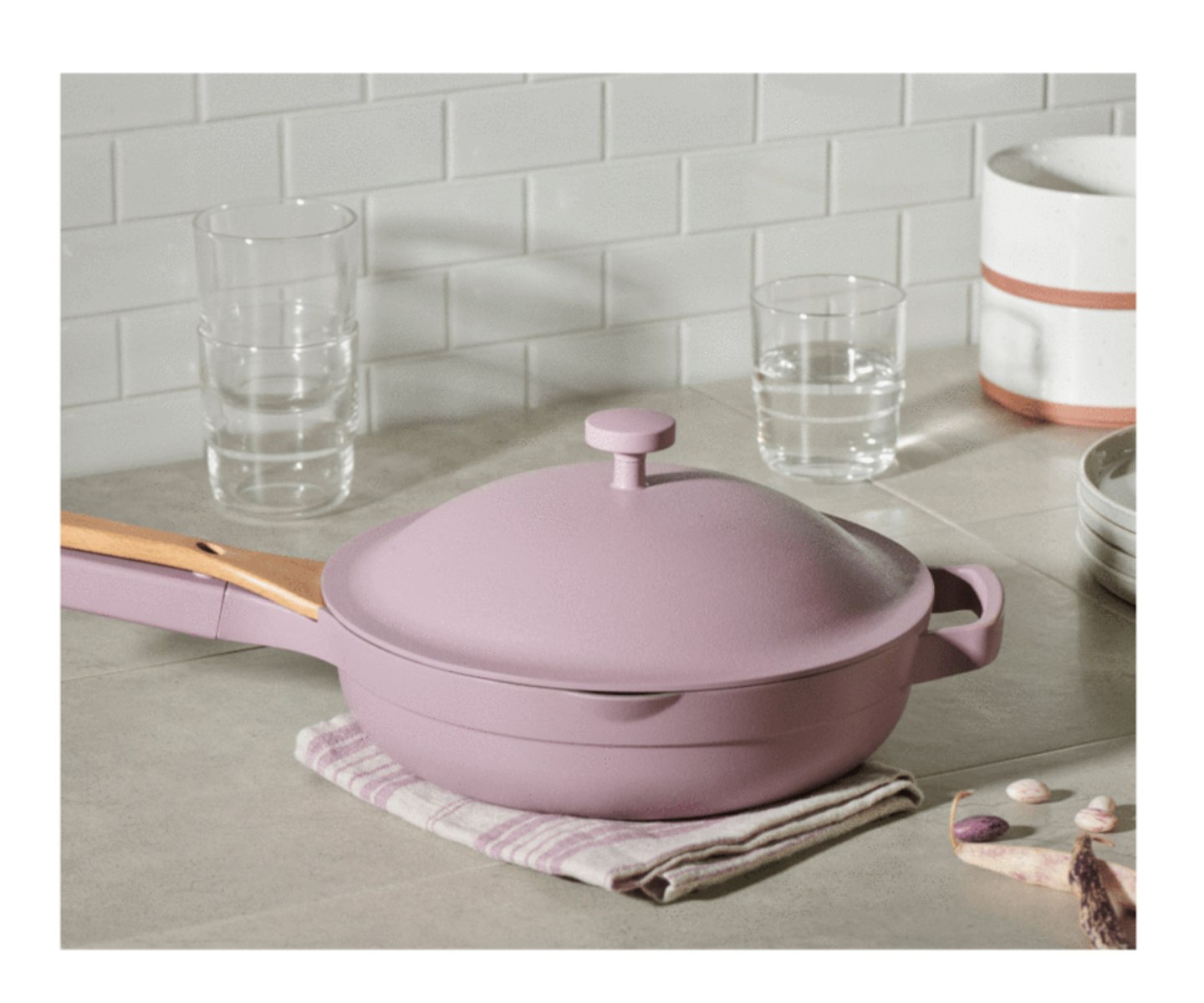 1 of 48
Our Place Always Pan
This cult pan is all over the 'gram thanks to its simplicity. The Always Pan replaces eight pieces of cookware and looks pretty incredible, too.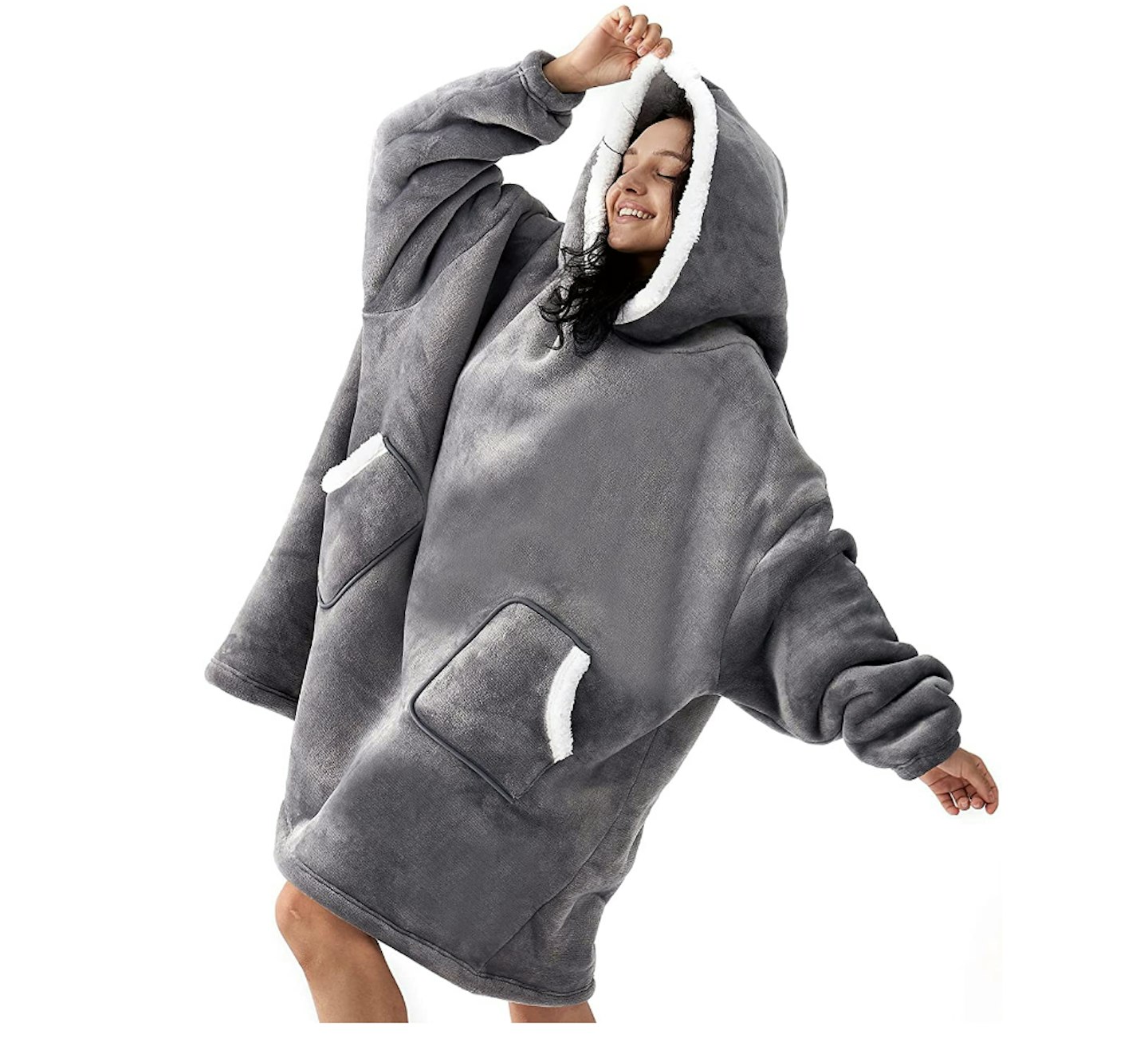 2 of 48
EHEYCIGA Oversized Blanket Hoodie
This gift idea needs zero explanation. None. Treat her to a wearable blanket and she will love you forever.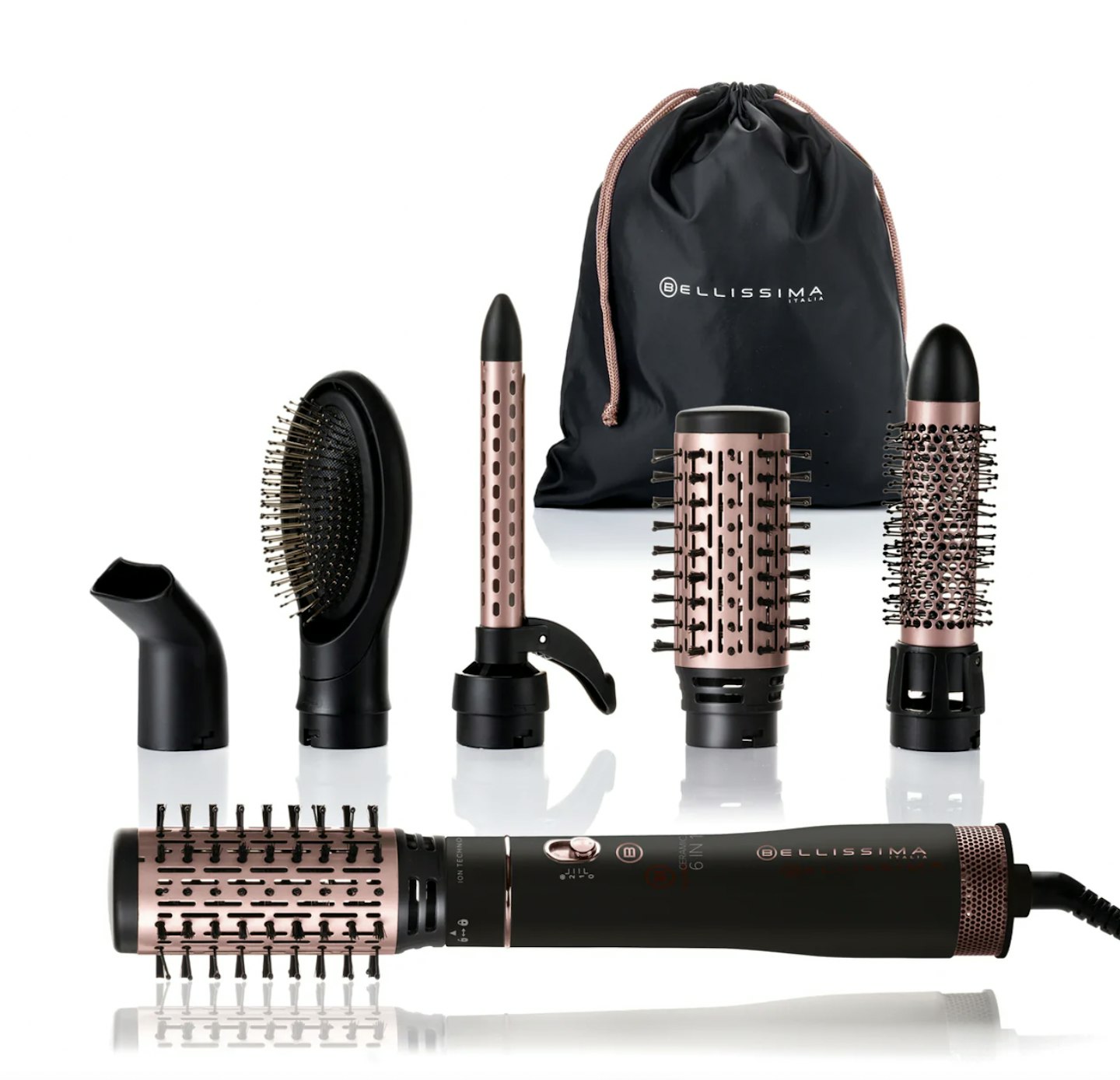 3 of 48
Bellissima 6 in 1 Hot air Styler
This 6in1 device dries, adds volume and creates different styles in one handy tool, giving you serious bang for your buck.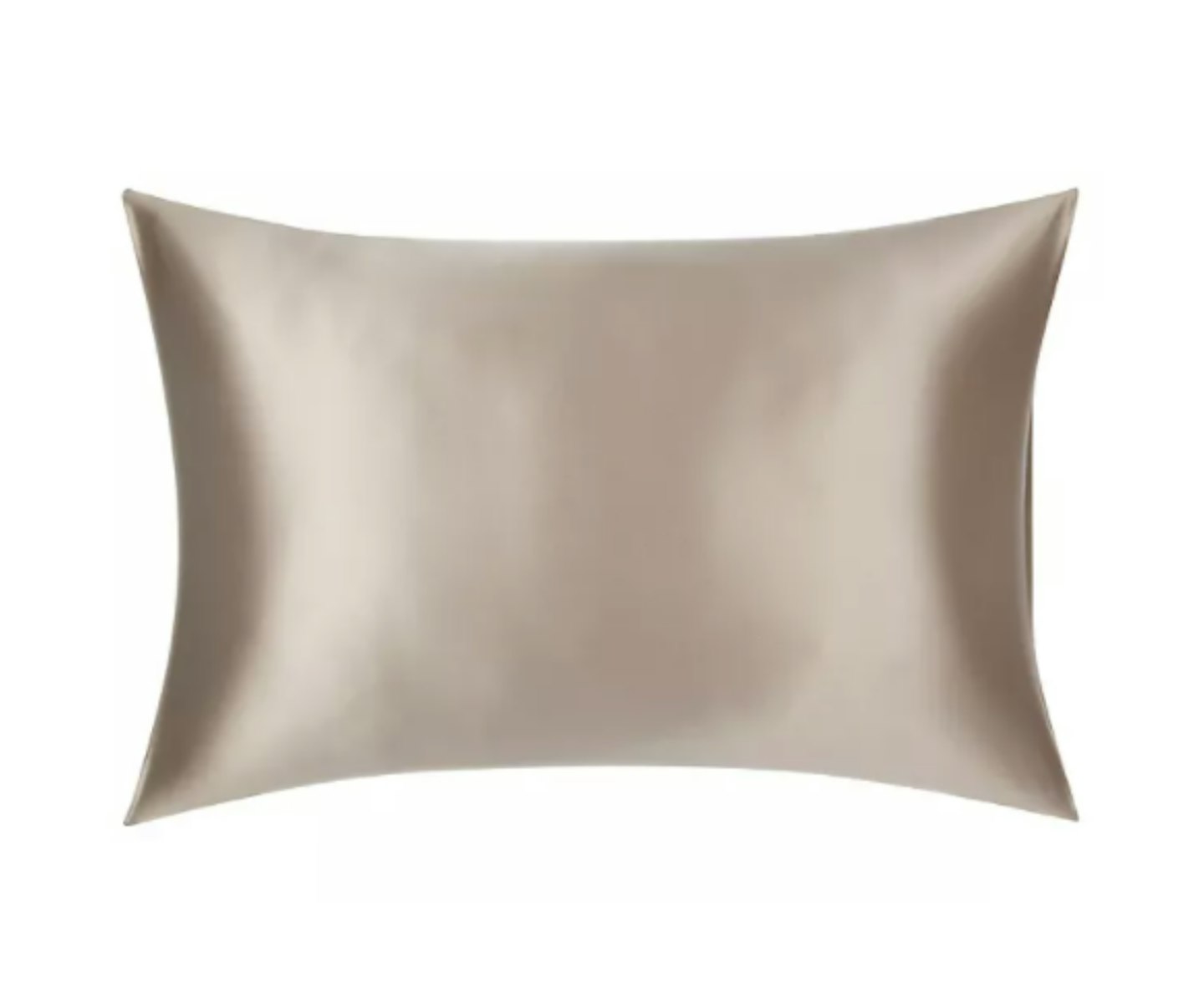 4 of 48
The Ultimate Collection Silk Standard Pillowcase
Silk pillows not only help tame frizz but also help prevent premature ageing. A winner for any beauty fan.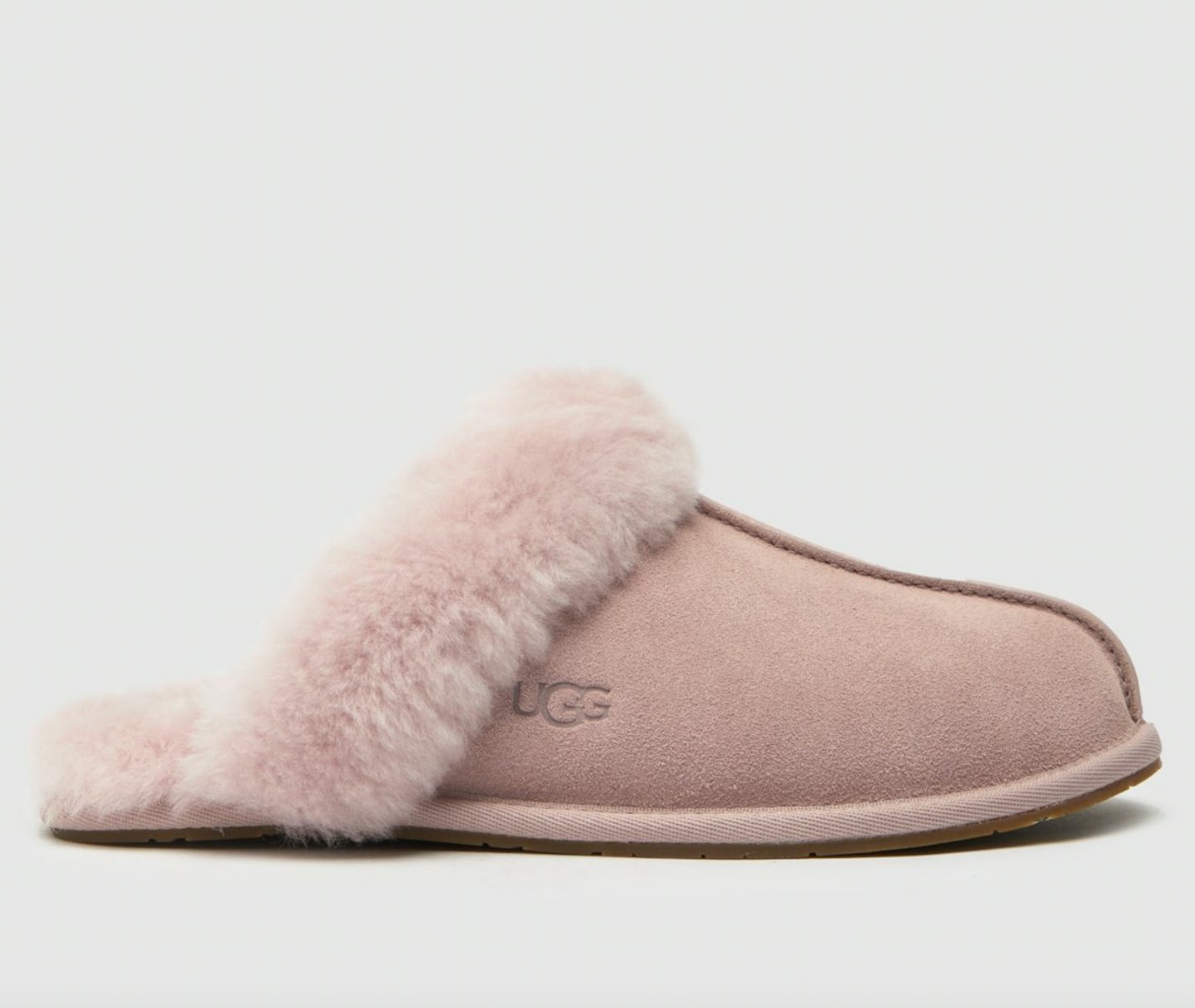 5 of 48
UGG pink scuffette ii slippers
So plush, she'll never want to take them off.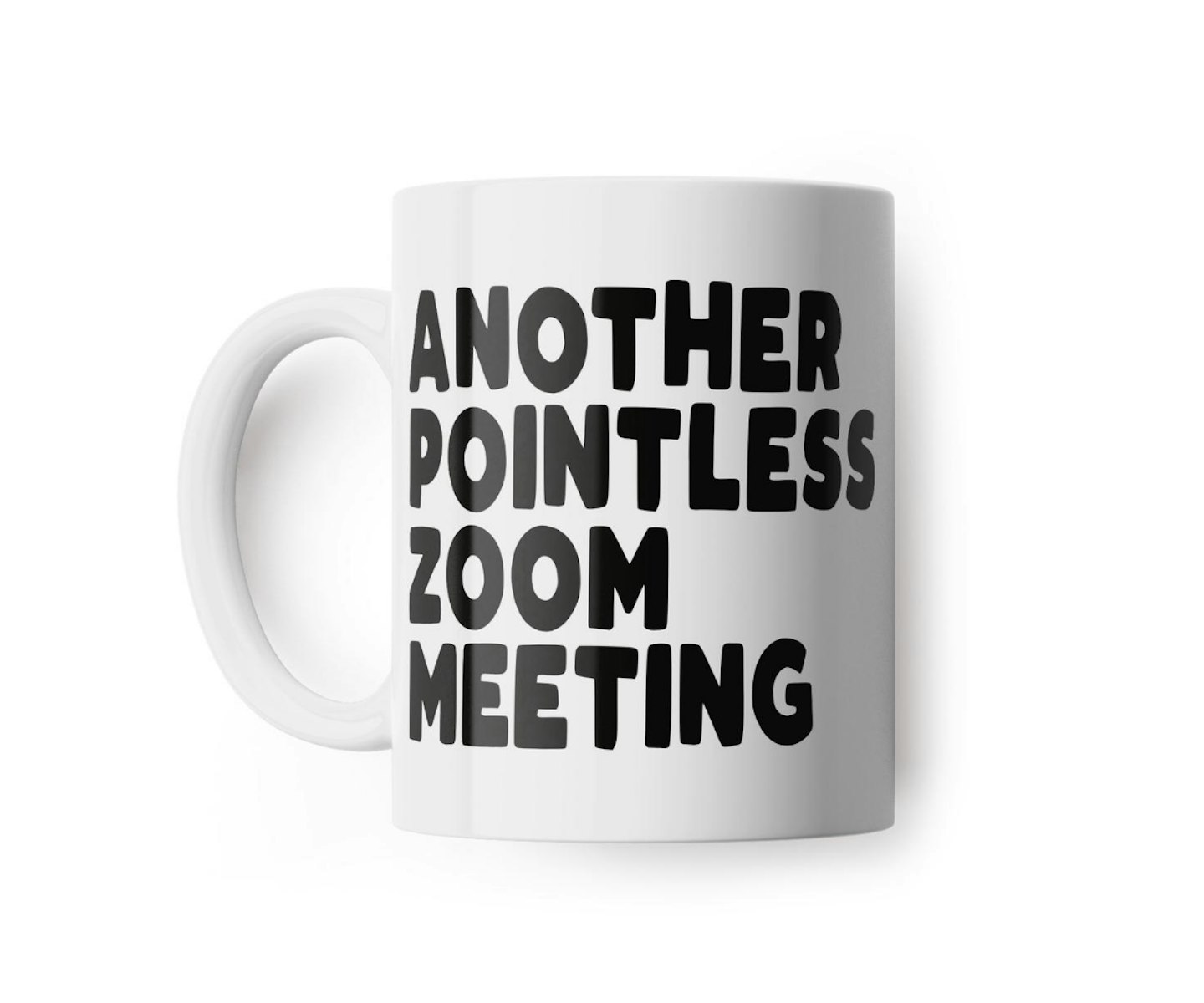 6 of 48
Another Pointless Zoom Meeting Mug
If she's still WFH, cheer her up with this hilariously apt mug.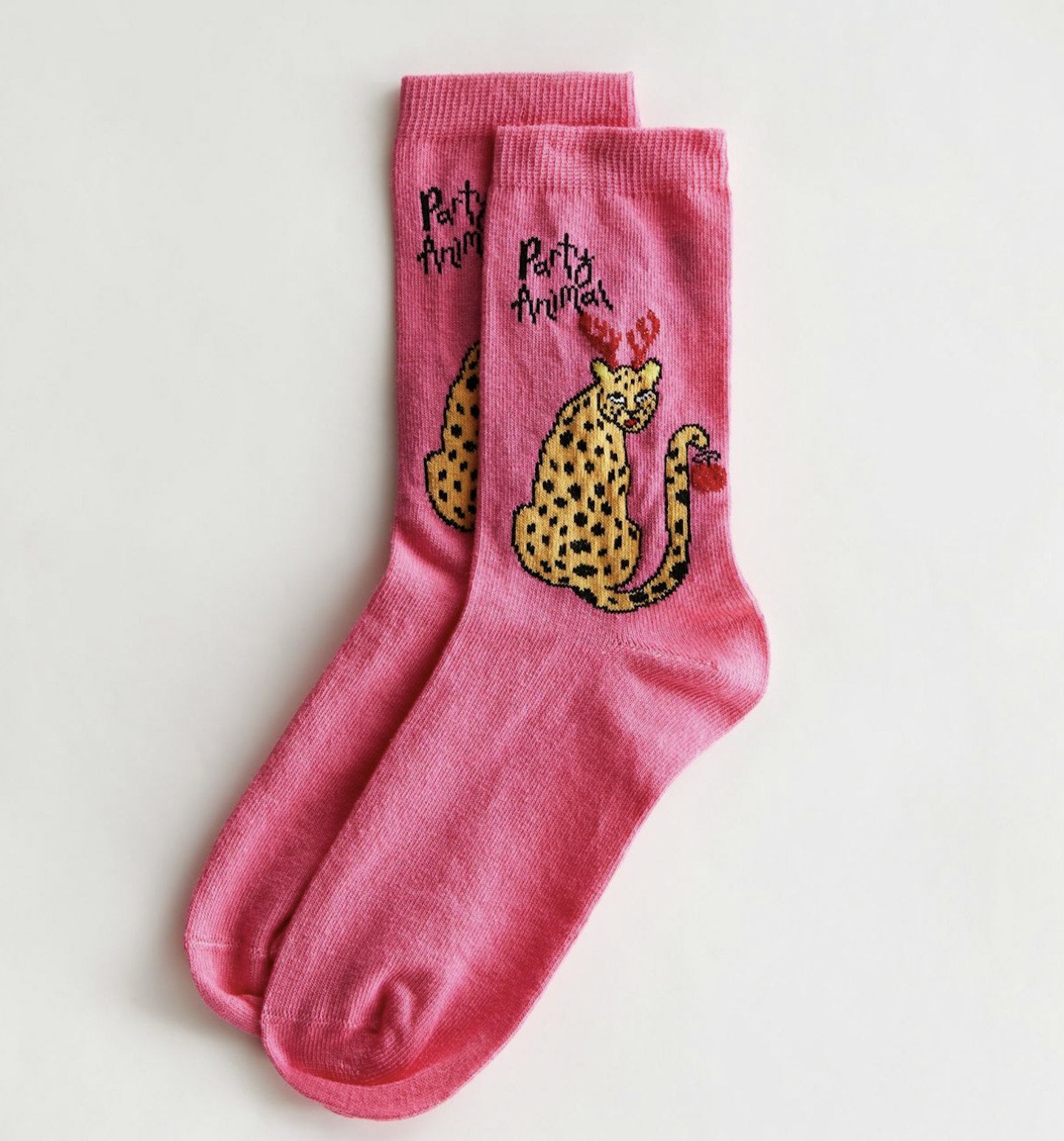 7 of 48
Bright Pink Party Animal Christmas Socks
If she's said yes to one too many Christmas parties, she will hard relate to these funky socks.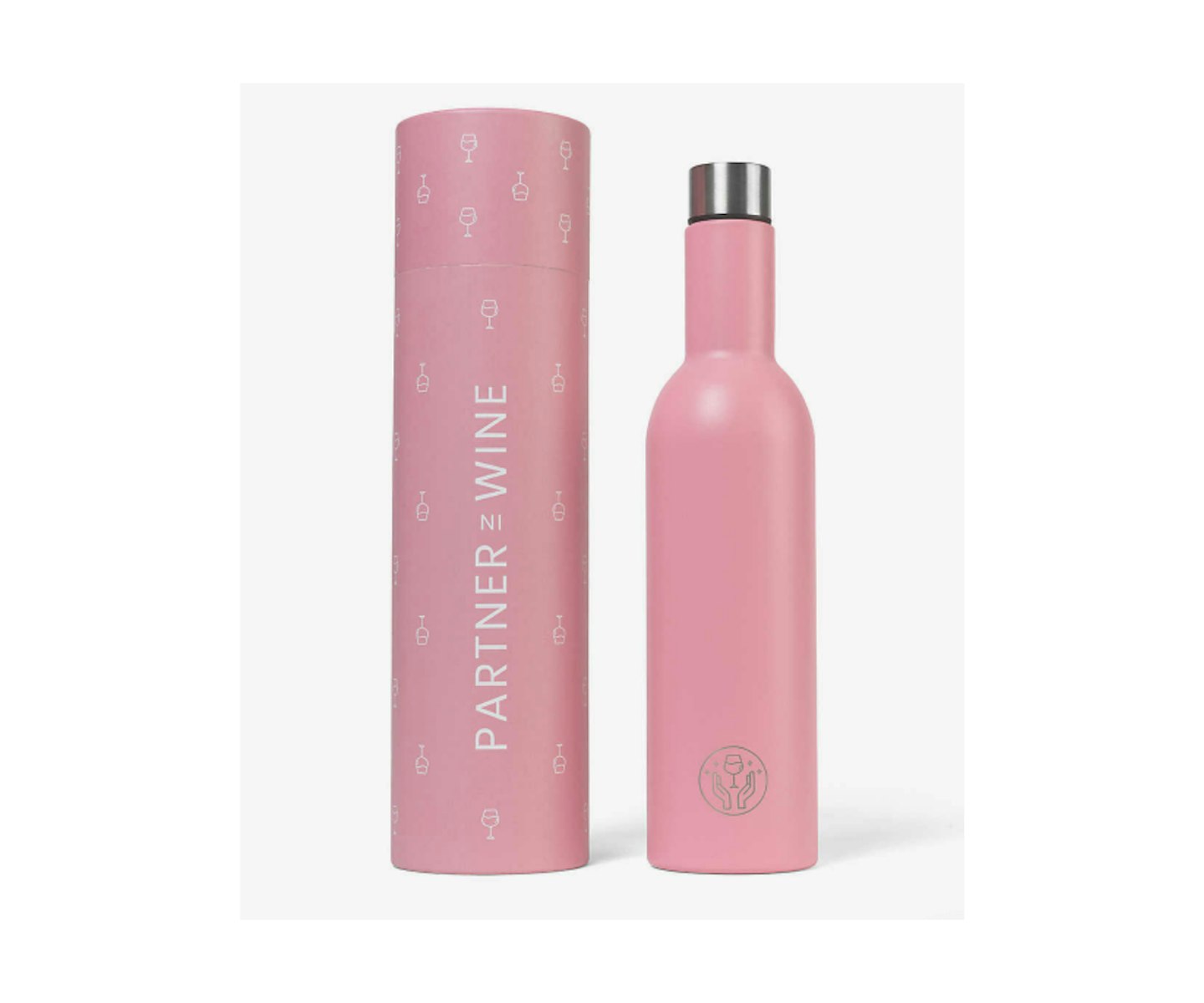 8 of 48
Partner In WIne Logo-print reusable stainless-steel bottle
Wine lovers will adore this ultra-sleek stainless-steel bottle that keeps your wine cold. Perfect ahead of next summer's picnic dates.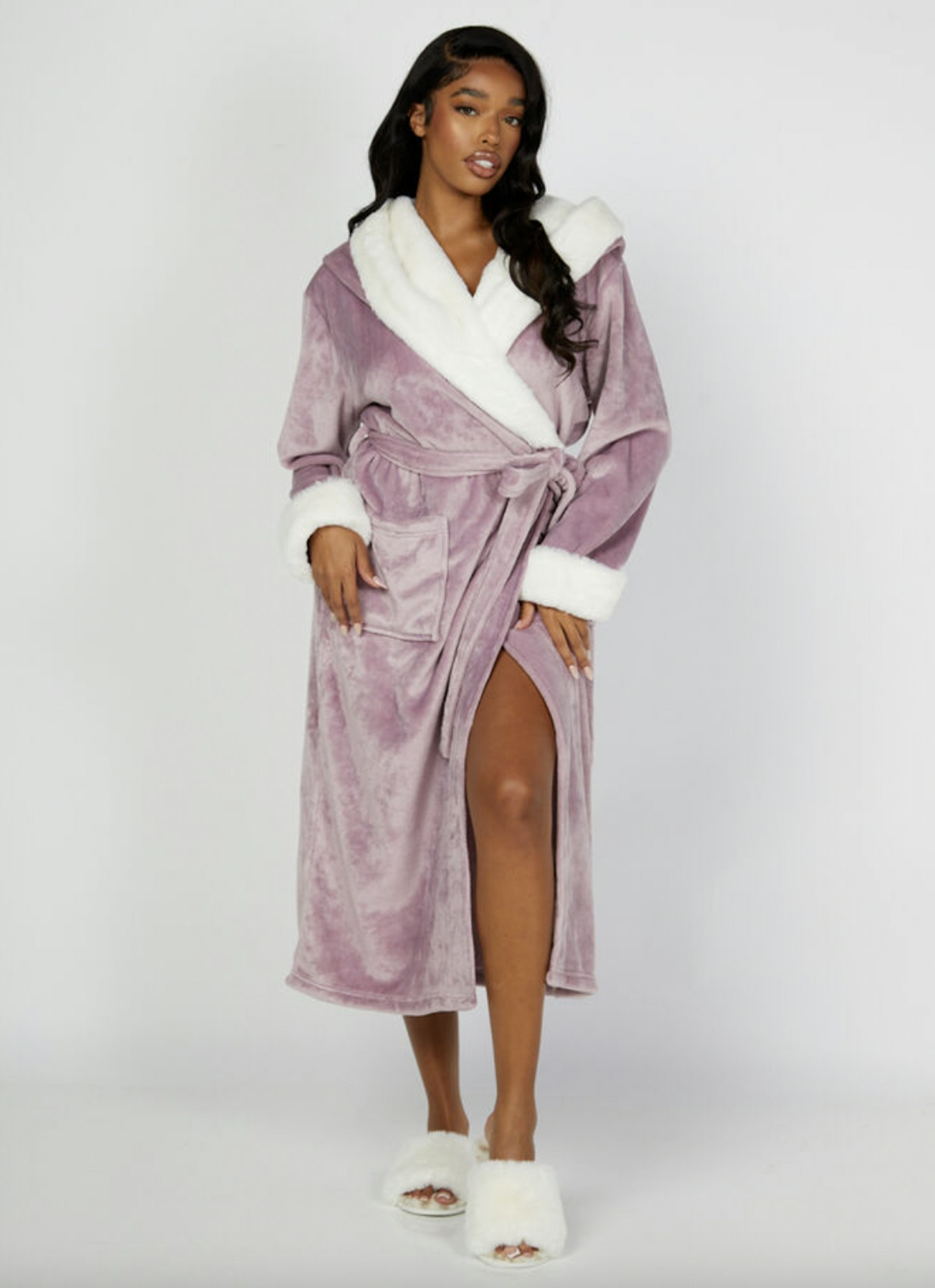 9 of 48
Fluffy plush fur long dressing gown
One of these snuggly Boux Avenue dressing gowns sells every 10 minutes in the UK and we can absolutely see why. Plus, it has 30% off online.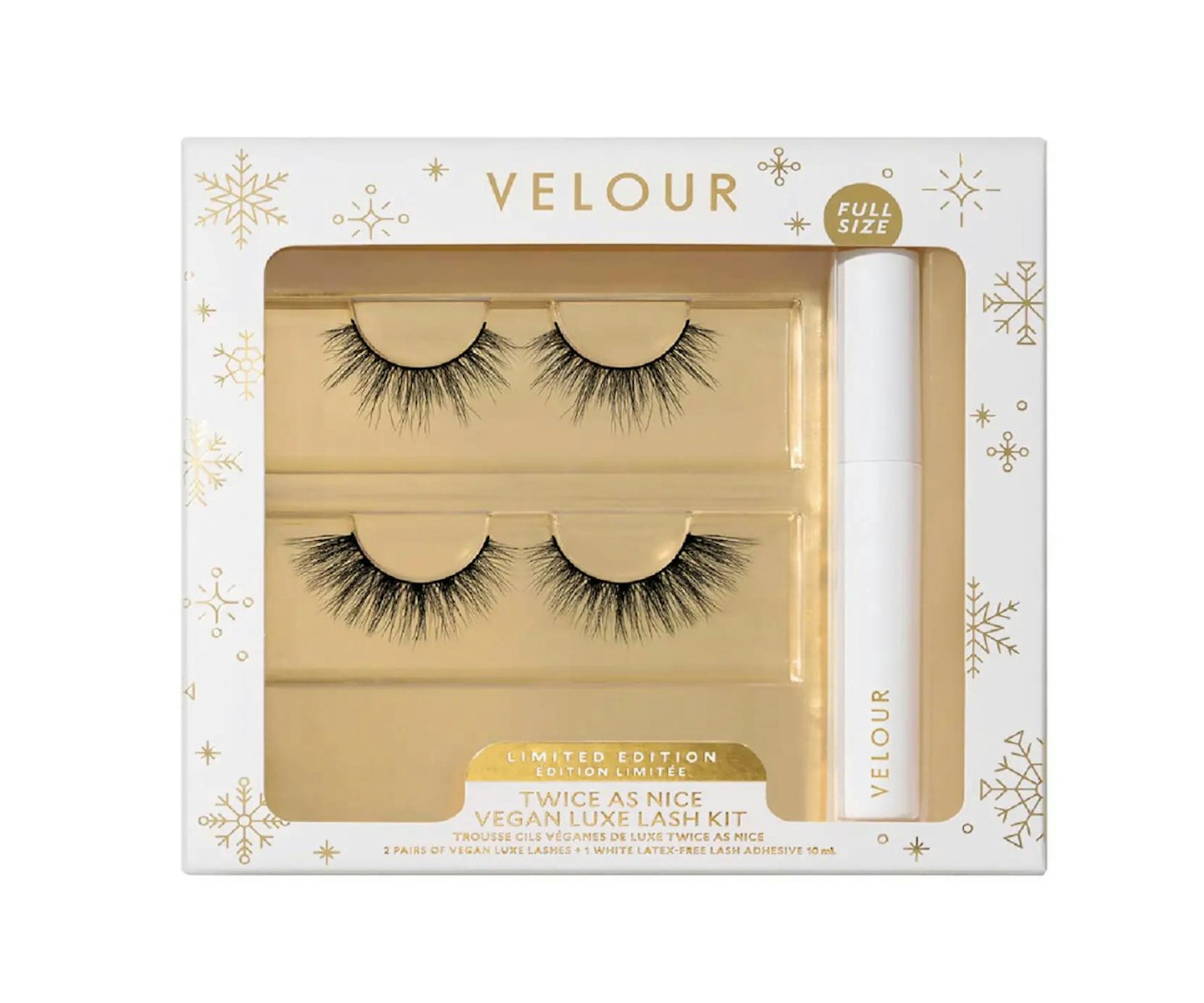 10 of 48
Velour Twice as Nice Kit
The eyelash brand Beyoncè herself swears by, this luxe lash set is made for party season.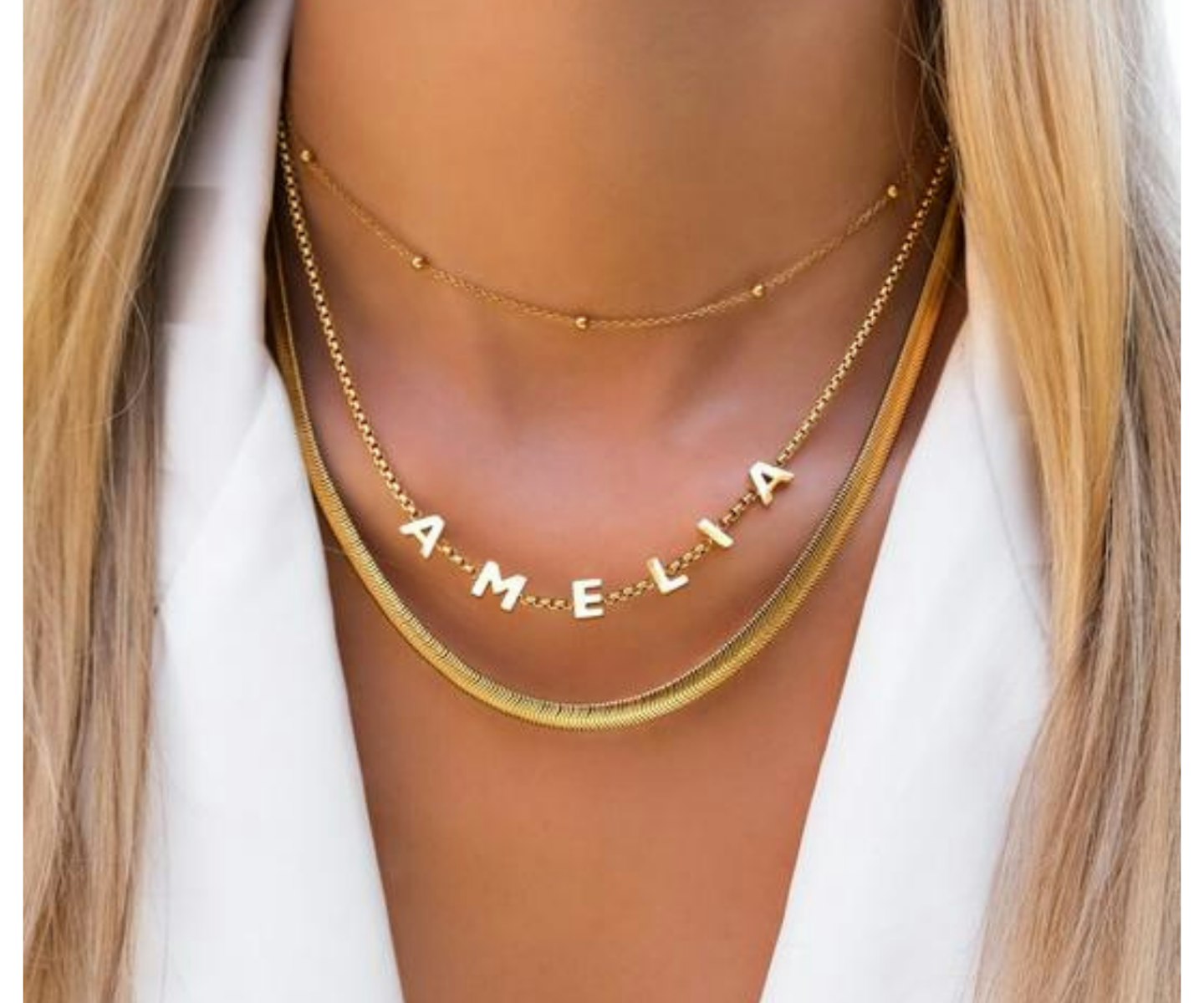 11 of 48
Custom Name Necklace (Gold)
Custom name necklaces are having a moment (just ask Love Island's Millie Court) and we love this quirky, yet classic take from Abbott Lyon. You can even add a birthstone for an extra personal touch.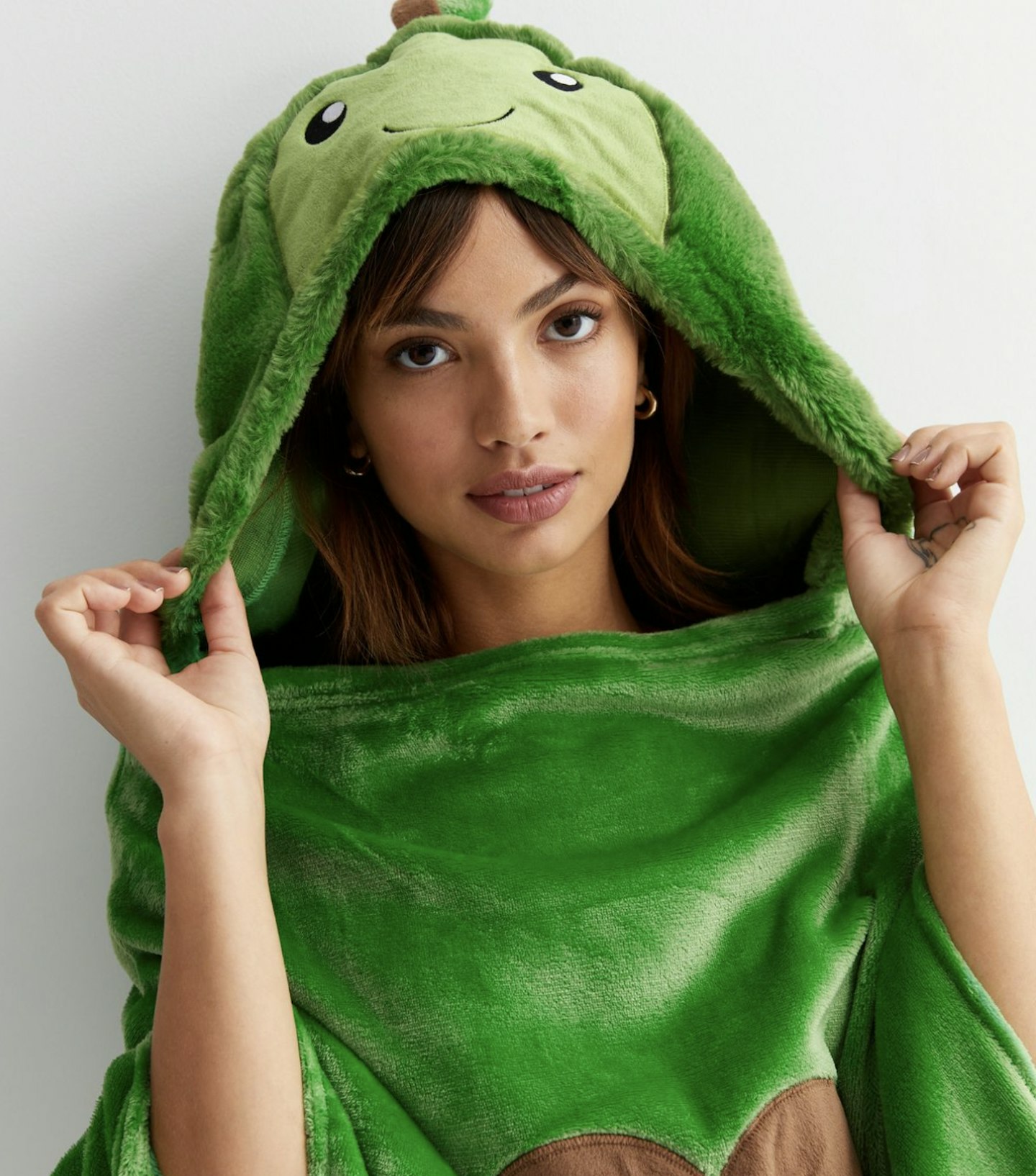 12 of 48
Green Avocado Logo Blanket Hoodie
Cosy nights just got cute with this avocado hooded blanket.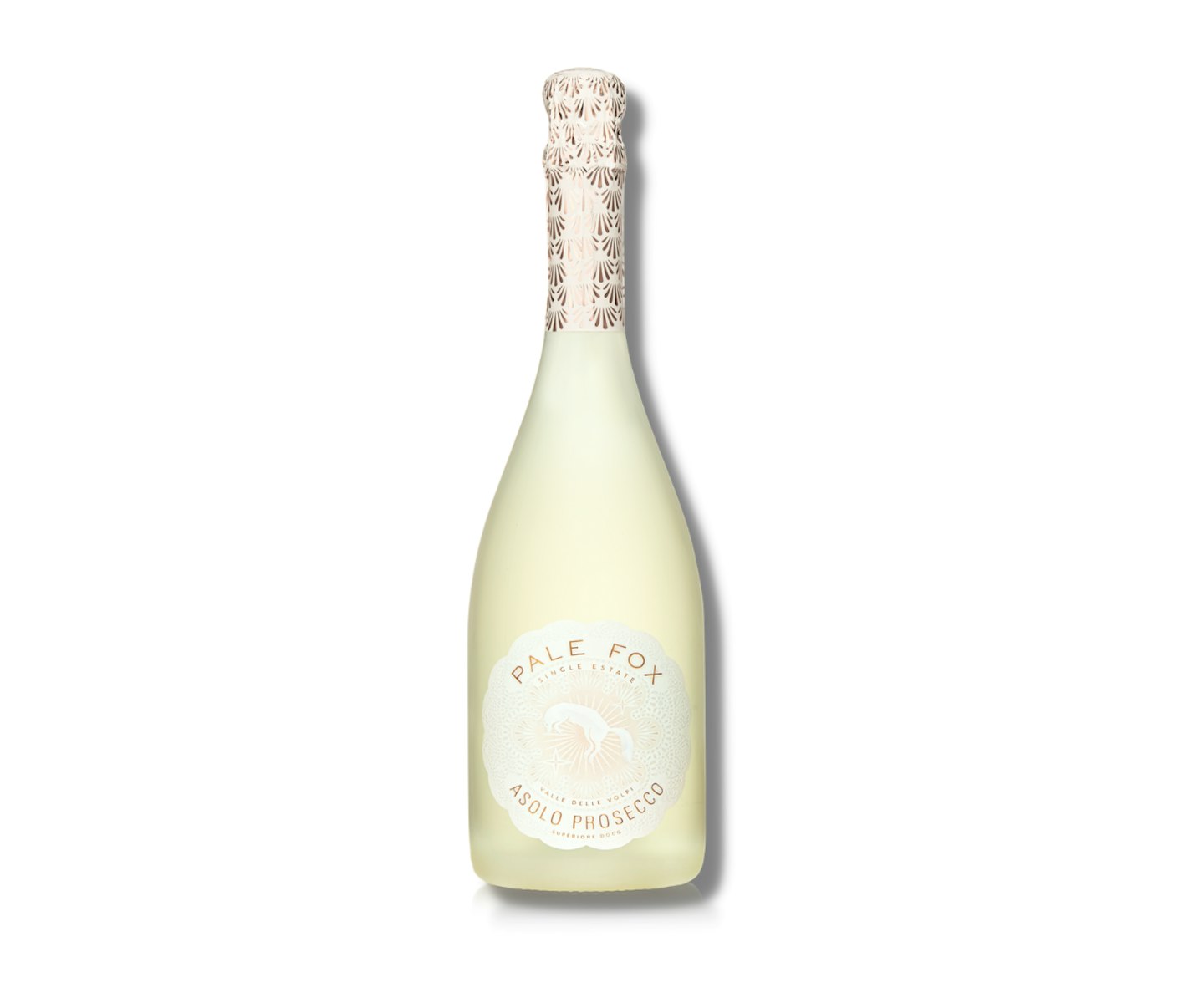 13 of 48
Pale Fox Prosseco
White Fox prosecco is legendary and definitely a smart thing to gift this Christmas (if you can part with it, that is!)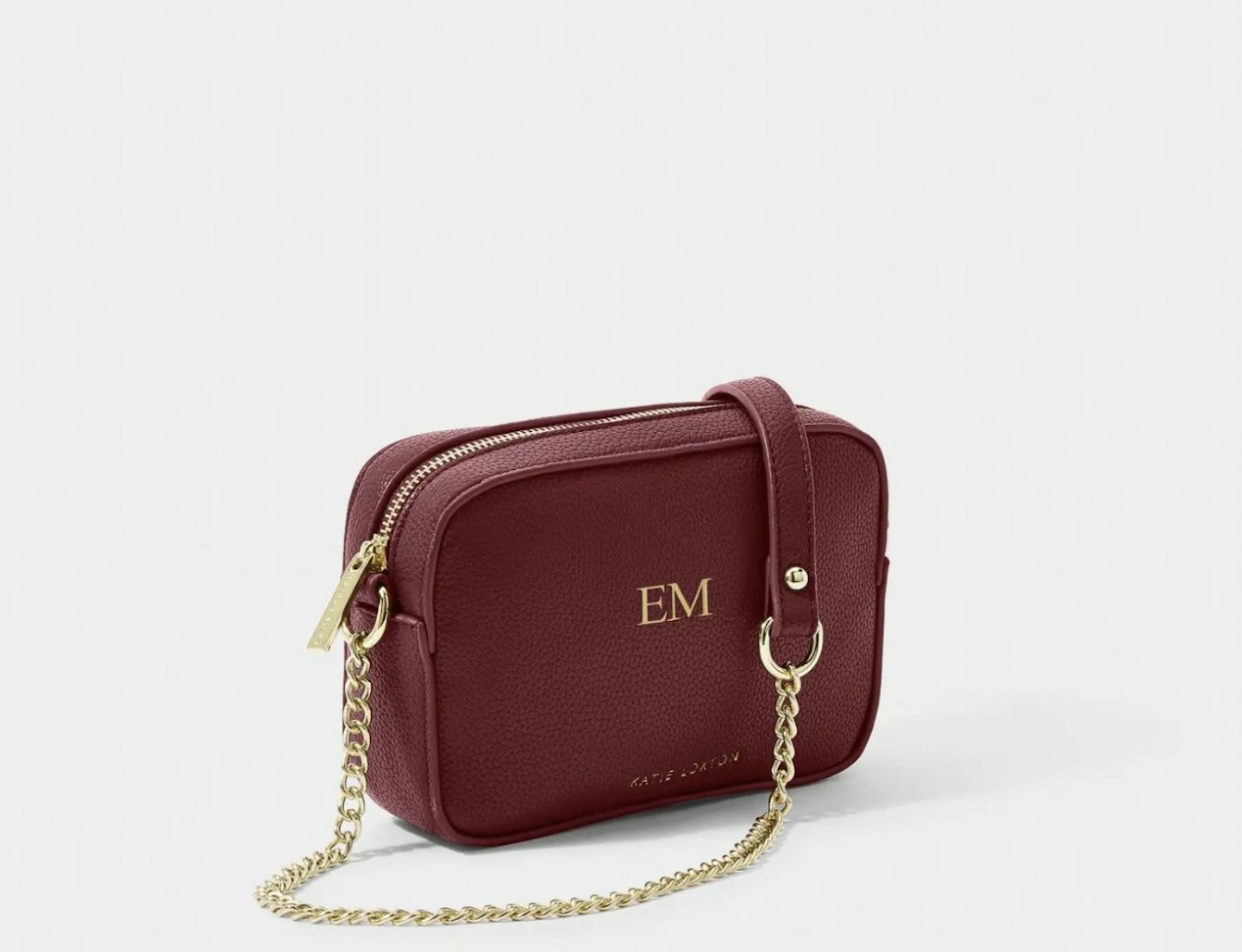 14 of 48
Millie Mini Crossbody Bag
A mood-boosting bag that will inject some fun into her uniform. You can even get her initials personalised, earning you major brownie points.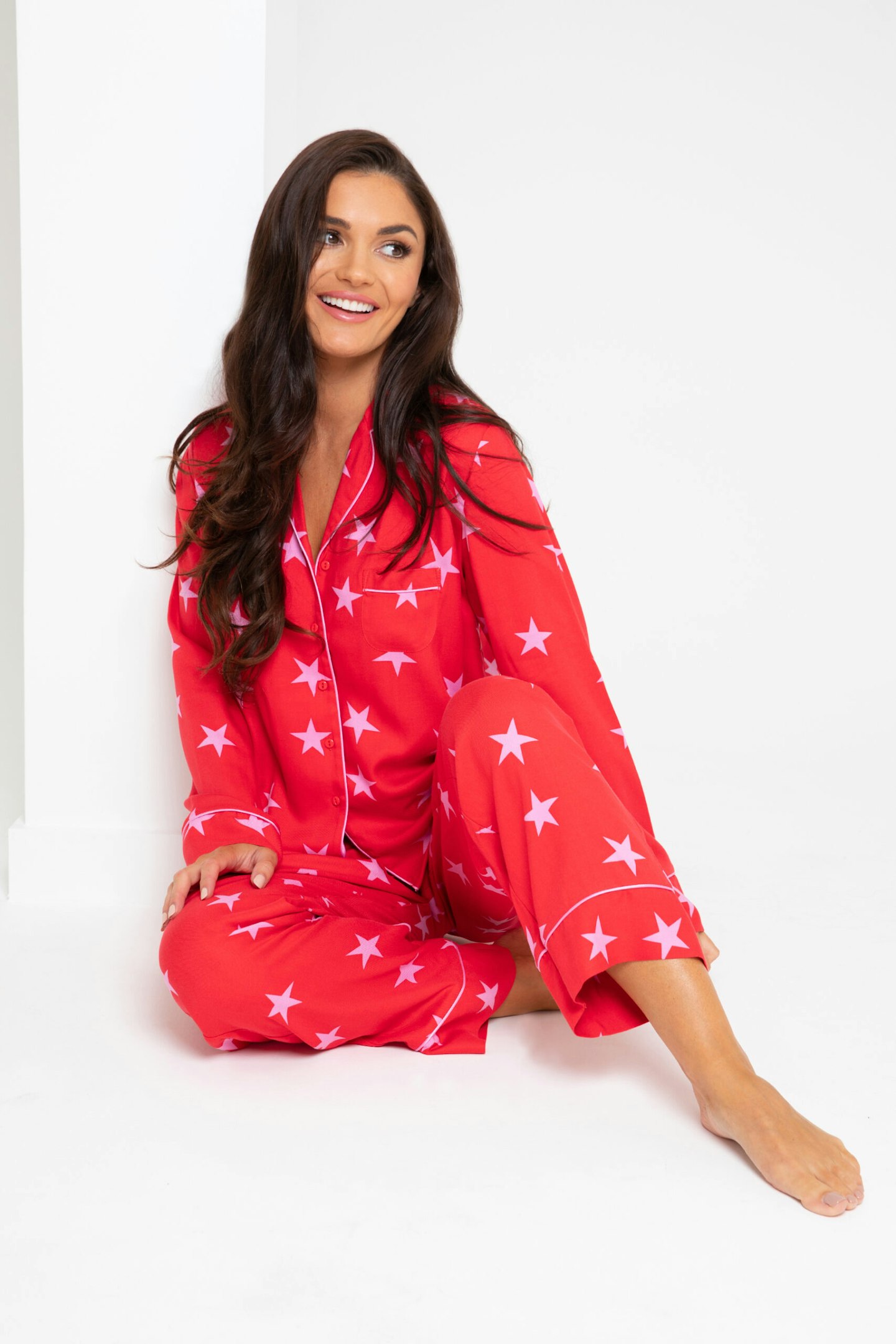 15 of 48
Luxe Woven Twill Pyjama Set - Red/Pin
We've found the ultimate grown-up festive jammies and they look hella expensive.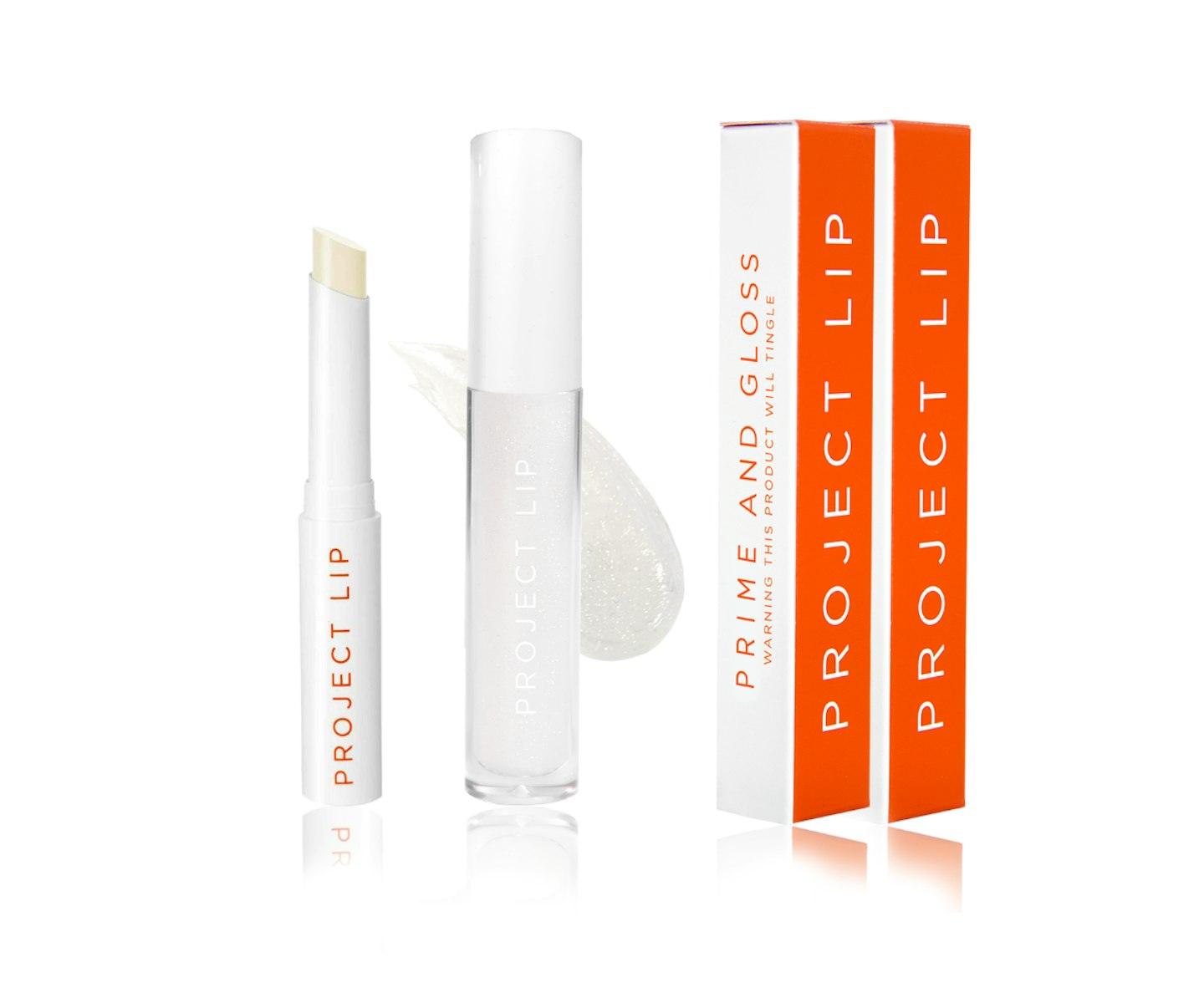 16 of 48
Project Lip XXL Prime and Plump Kit
A cut above the rest, this lip kit is scientifically proven to increase lips collagen when used every day for 28 days.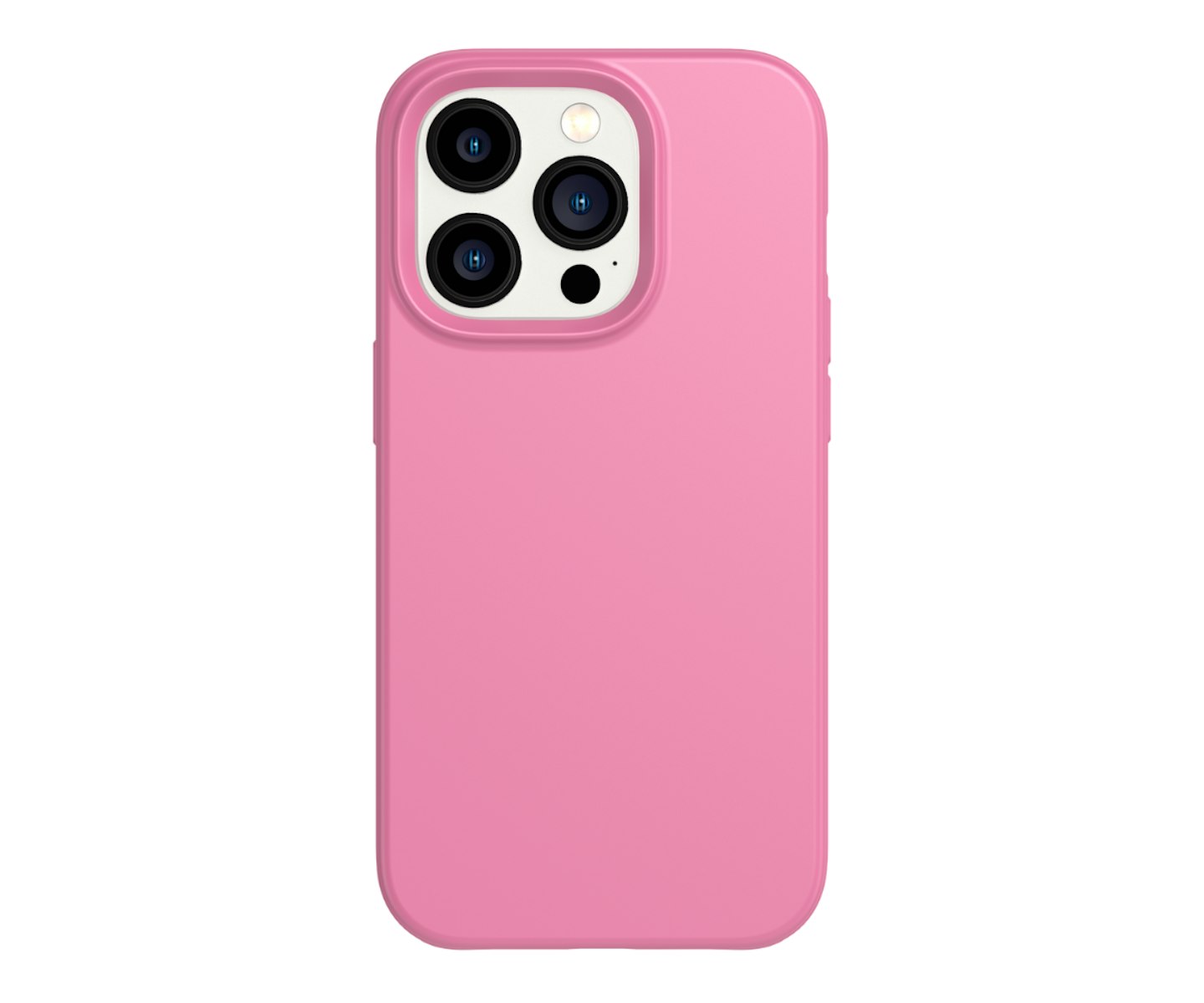 17 of 48
Evo Lite - Apple iPhone 14 Pro Case - Fuchsia
Fun and practical, you can't go wrong with a Tech21 phone case. It has multi-drop technology to ensure her pride of joy is protected.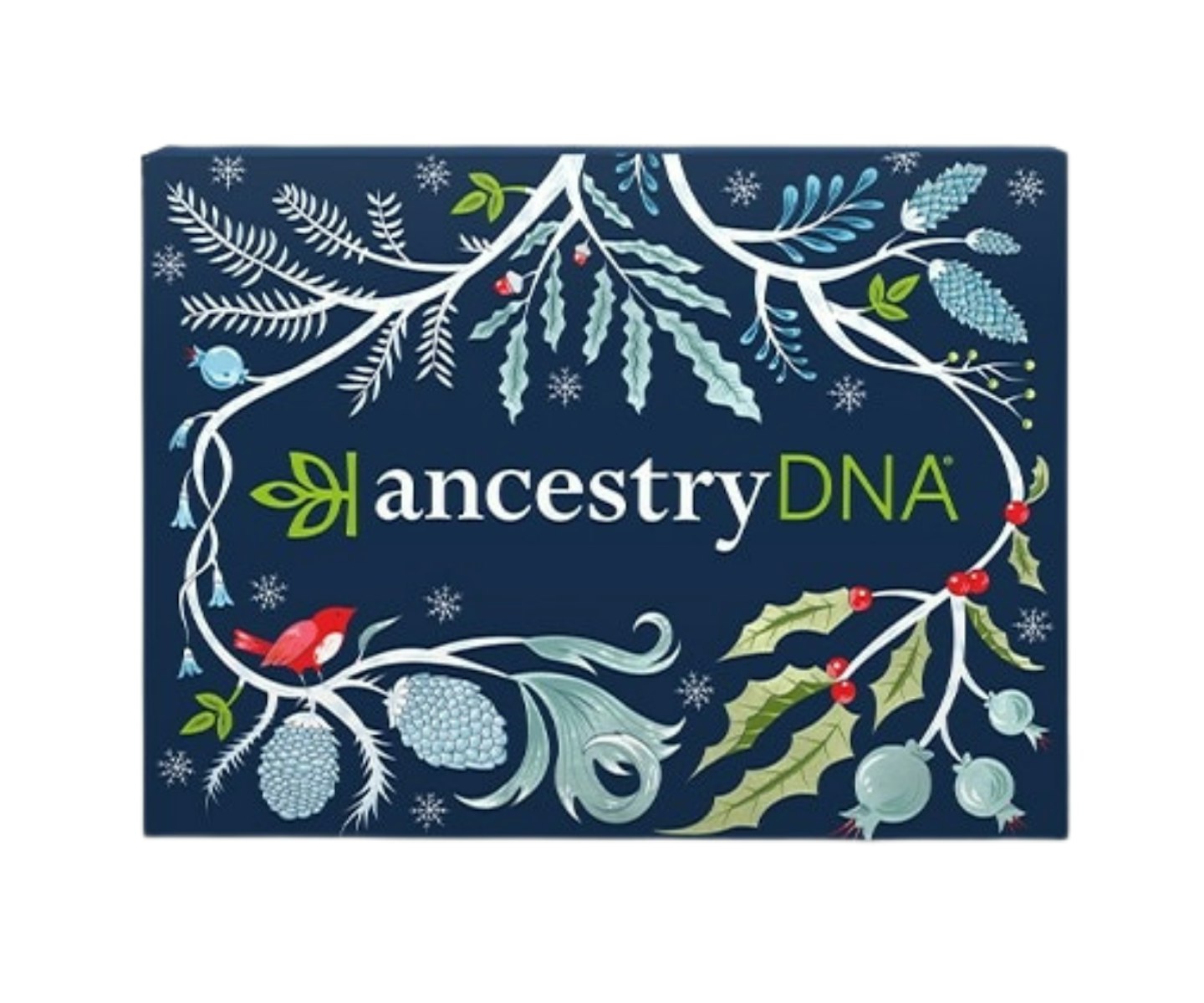 18 of 48
AncestryDNA Festive box
Give a lucky one her very own ''Who Do You Think You Are?' moment this Christmas, as she can discover her family history.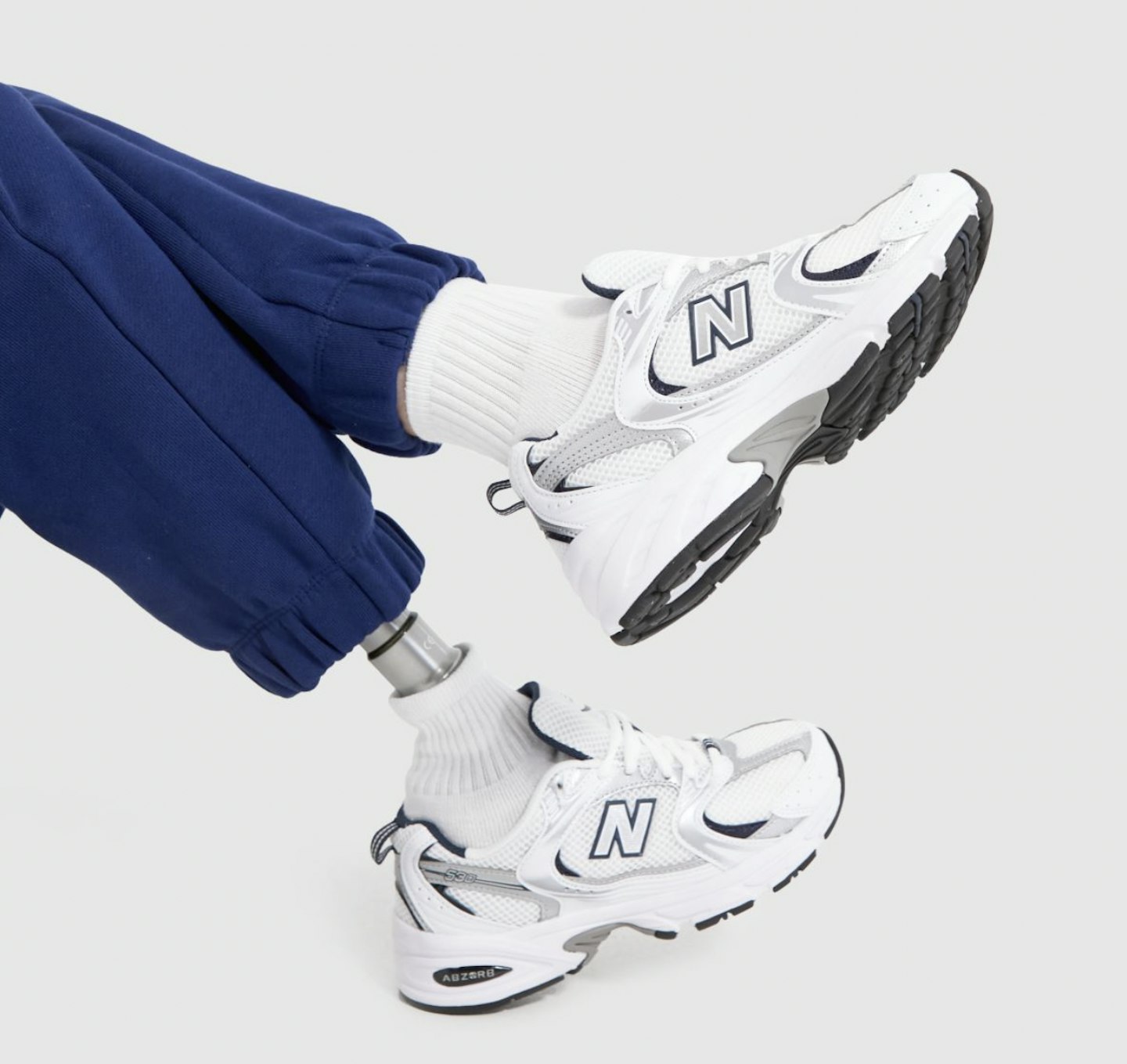 19 of 48
New Balance White & Silve 530 Trainers
We love a dad trainer and the New Balance 530 are at the top of our wishlist.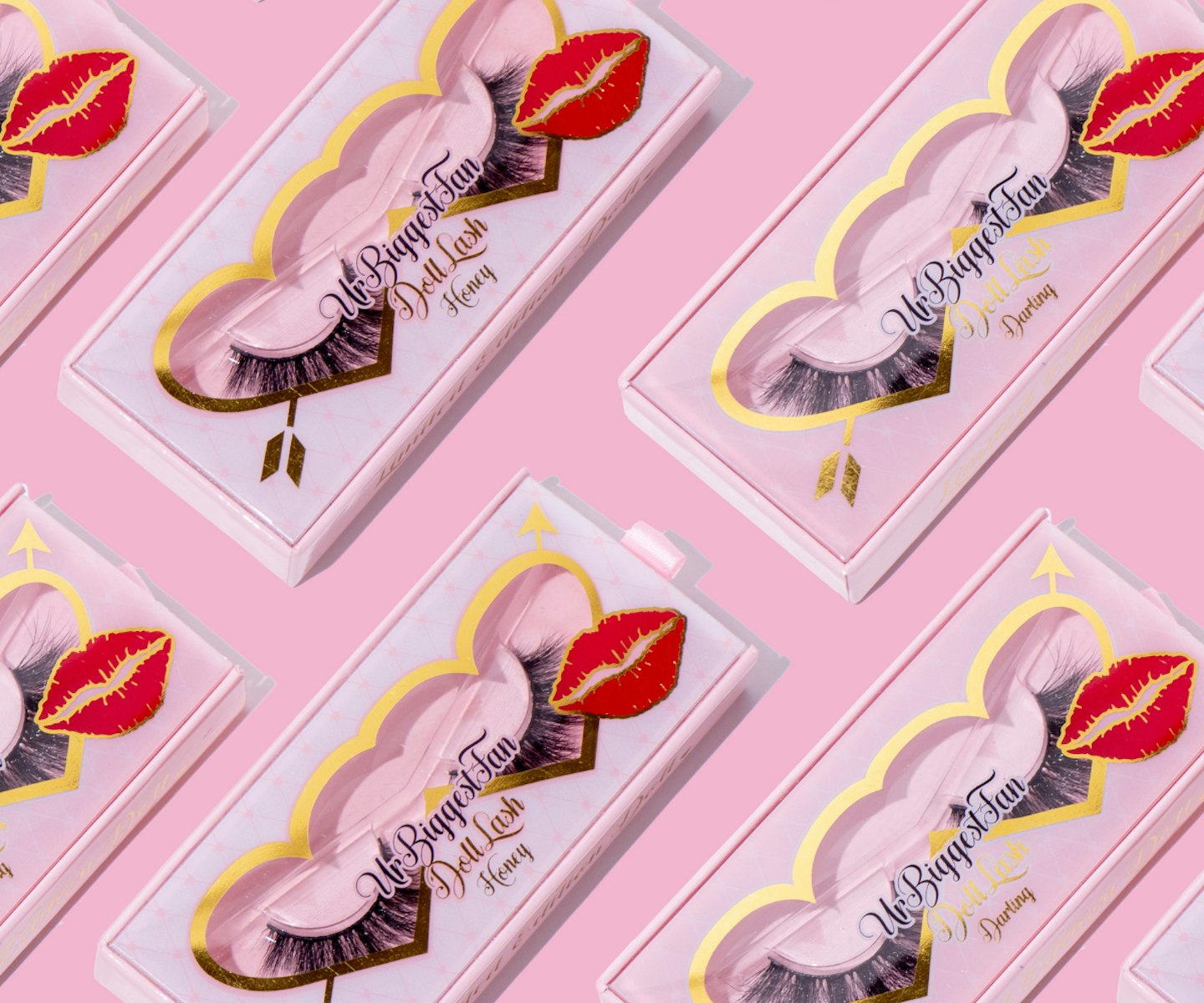 20 of 48
Doll Beauty Doll Lash Meesh Faux Mink
If lashes are her thing, she will LOVE this faux mink pair from Doll Beauty, which is made for party season.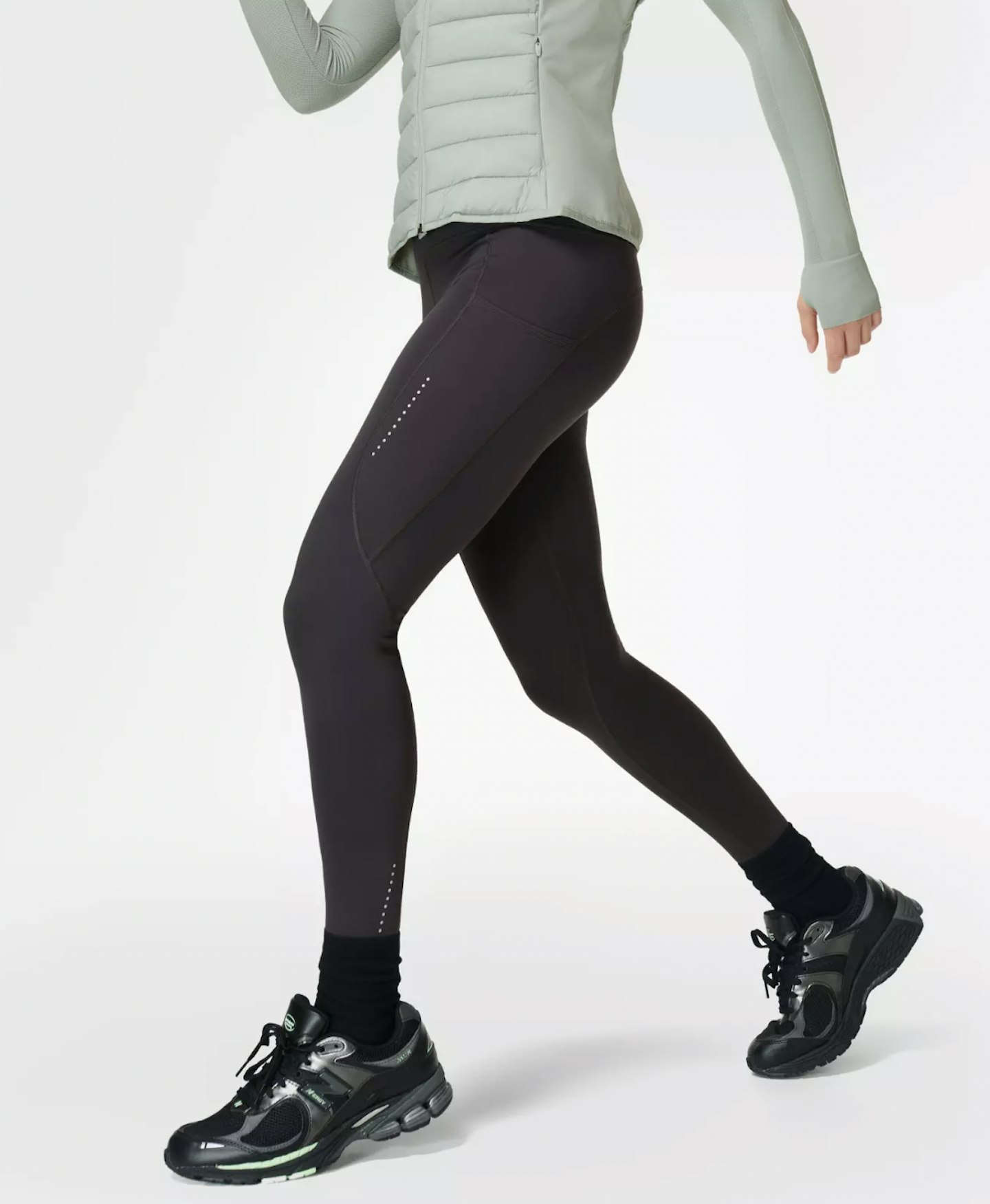 21 of 48
Therma Boost Running Leggings
Whether she's a seasoned jogger or simply runs away from her problems (same) she will be very impressed with these running leggings which have a warm, fleece-like inside. Snazzy.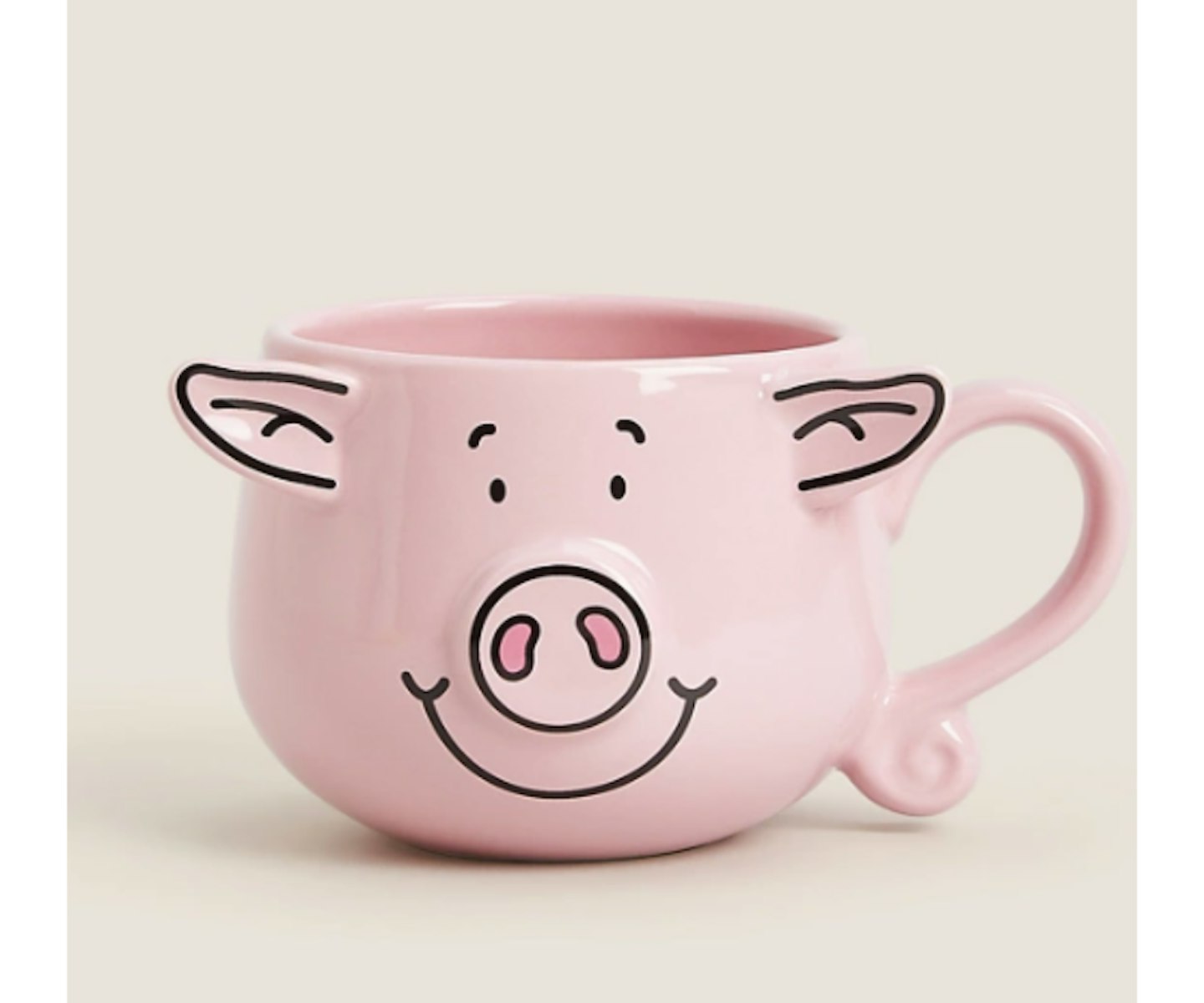 22 of 48
Percy Pig Mug
Win Christmas gifting with this adorable Percy Pig cup. Staaawp it.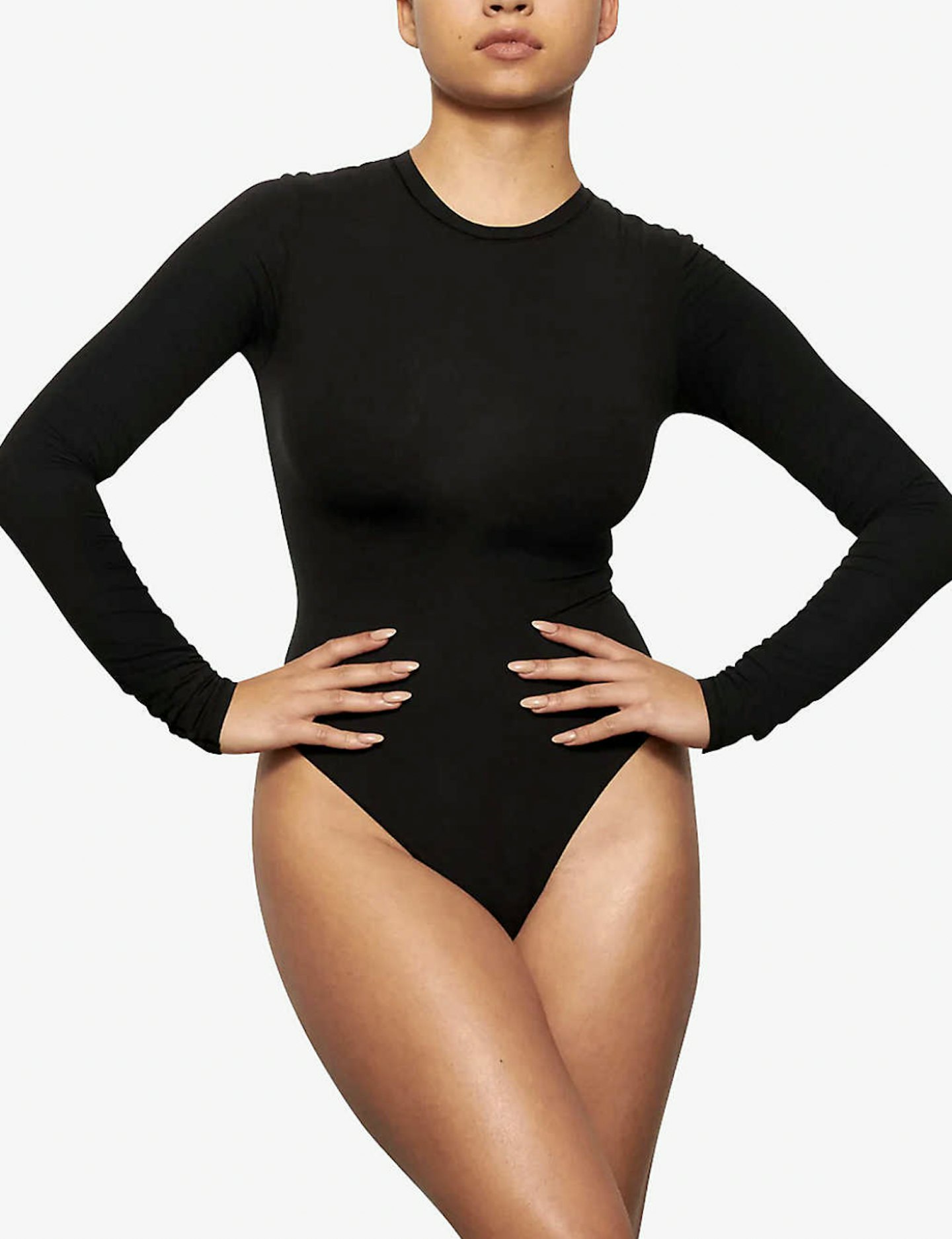 23 of 48
SKIMS Fits Everybody long-sleeve stretch-woven body
Sure, there are plenty of dupes out there but there is nothing as flattering as the real thing.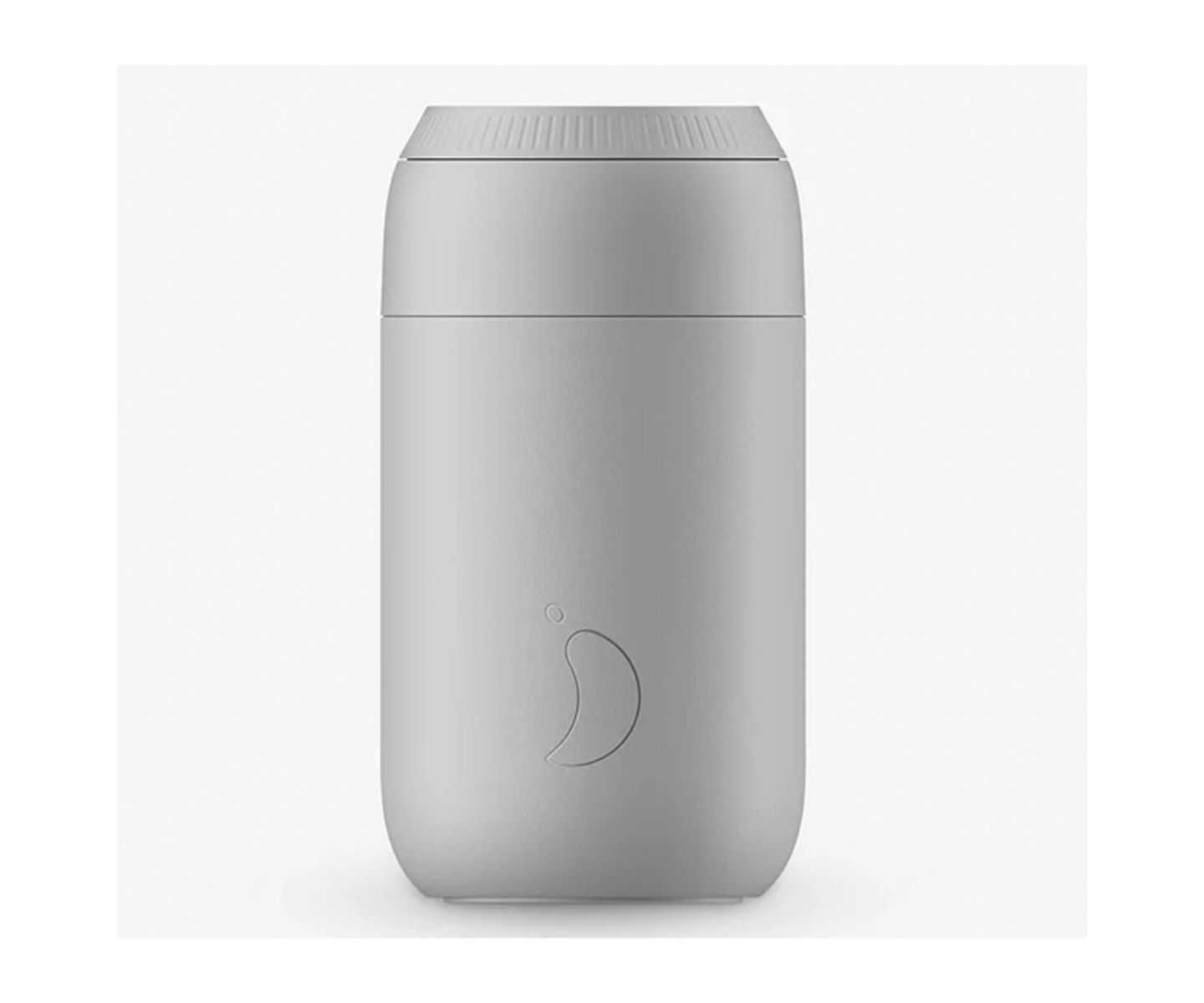 24 of 48
Chilly's Series 2 Double Wall Insulated Travel Coffee Cup
If she often walks to work, why not treat her to a plush Chilly's Travel Coffee Cup? The height of luxury.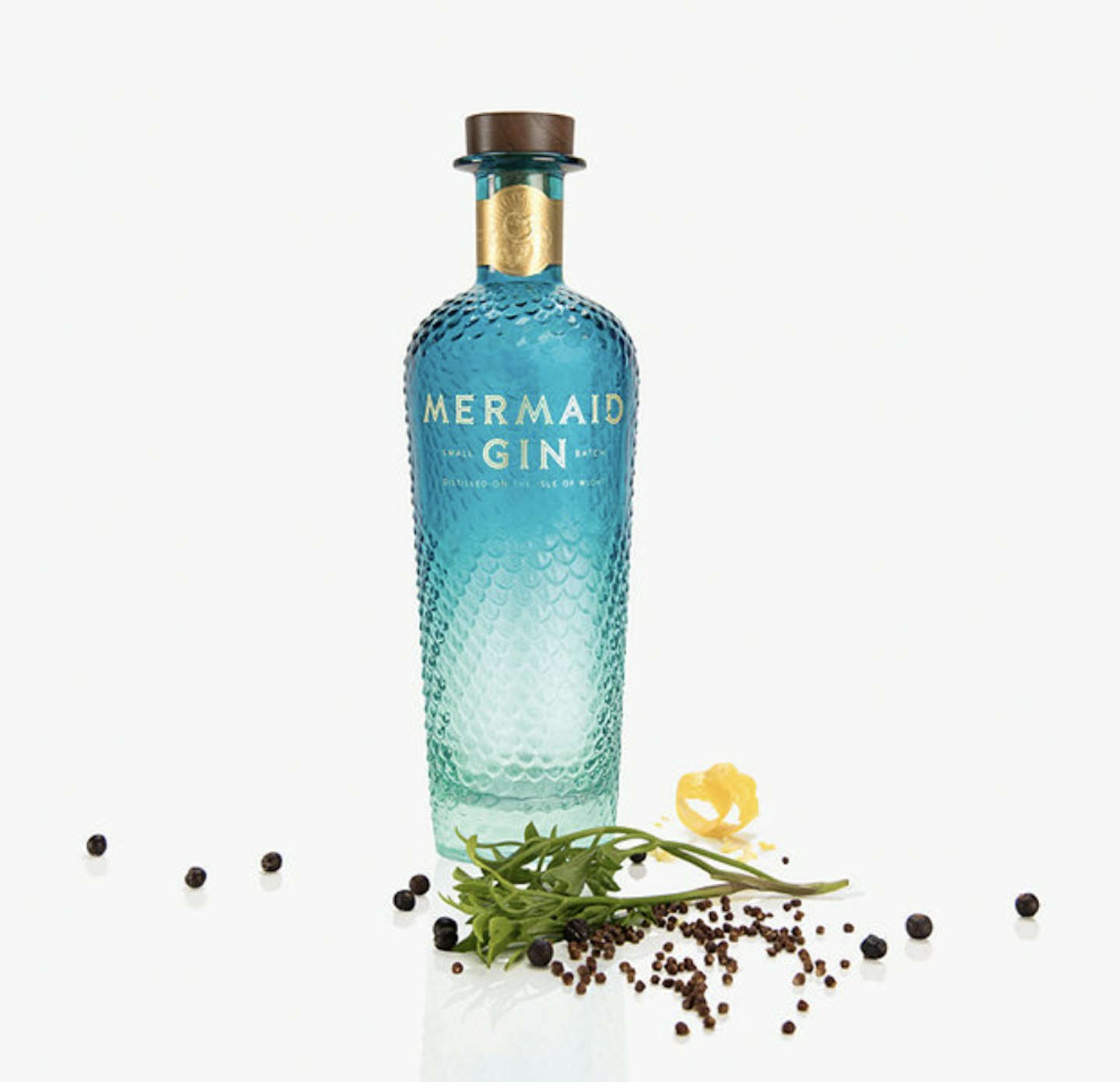 25 of 48
Isle of Wight Distillery Mermaid Gin
With fresh citrus notes and a hint of sea air, this is easily one of the best-tasting gins out there.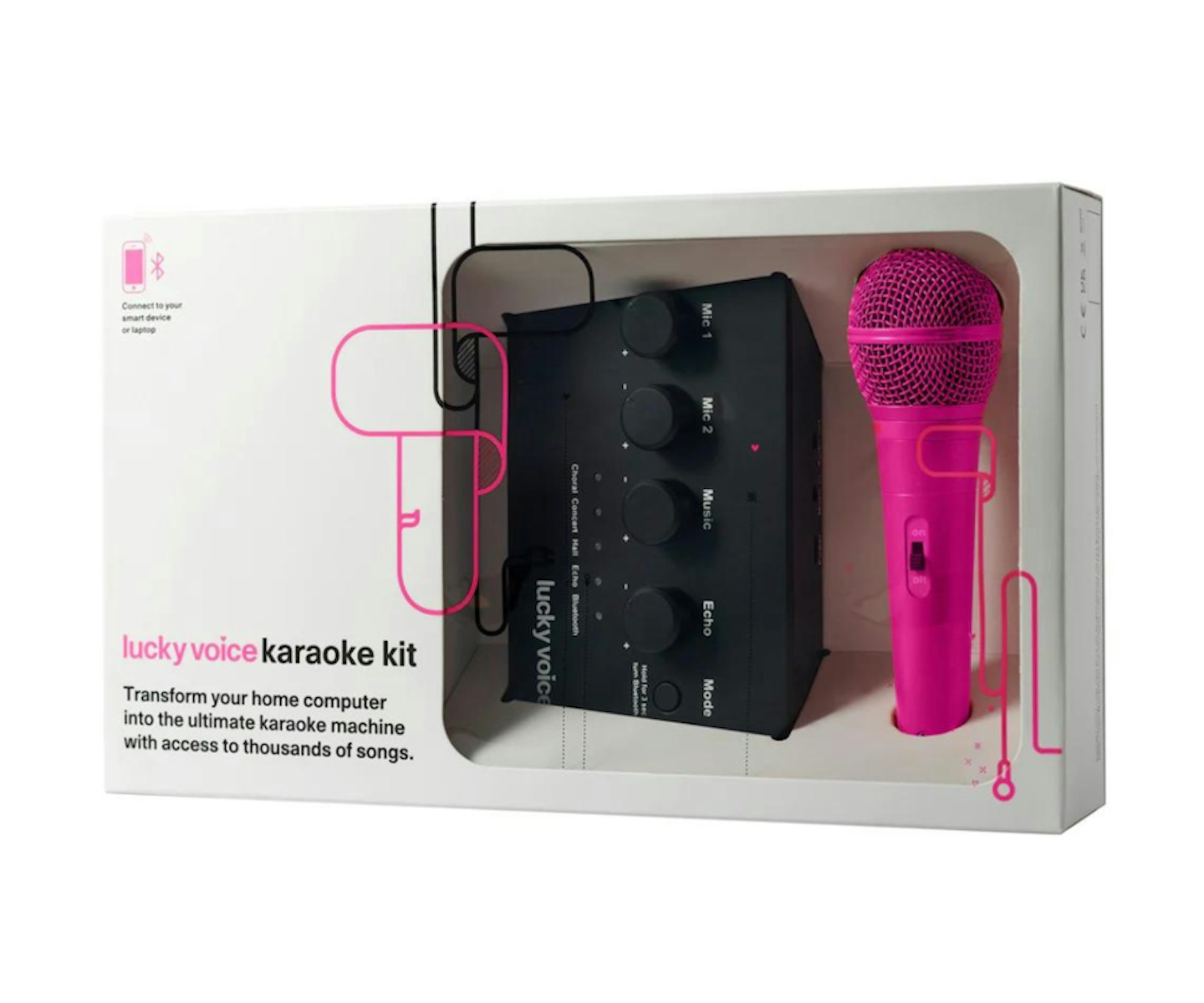 26 of 48
Lucky Voice Pink Karaoke Machine 2.0
Nothing beats a bit of karaoke at Christmas (or ever) so do it in style with Lucky Voice's pink karaoke machine with four new vocal effects. A good sing-song should always be at your fingertips.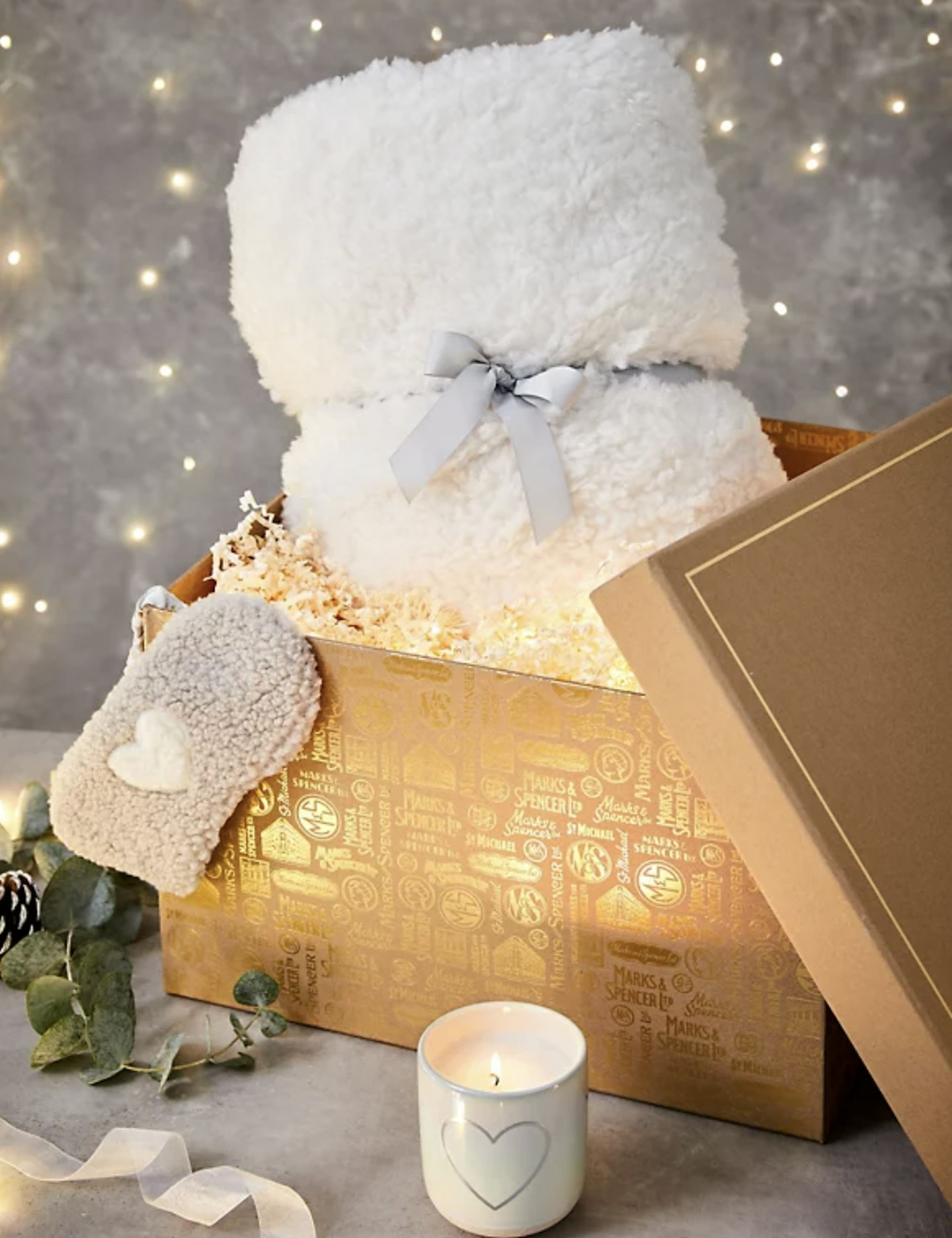 27 of 48
Cosy Home Hamper
Give the gift of complete and utter cosiness, courtesy of M&S.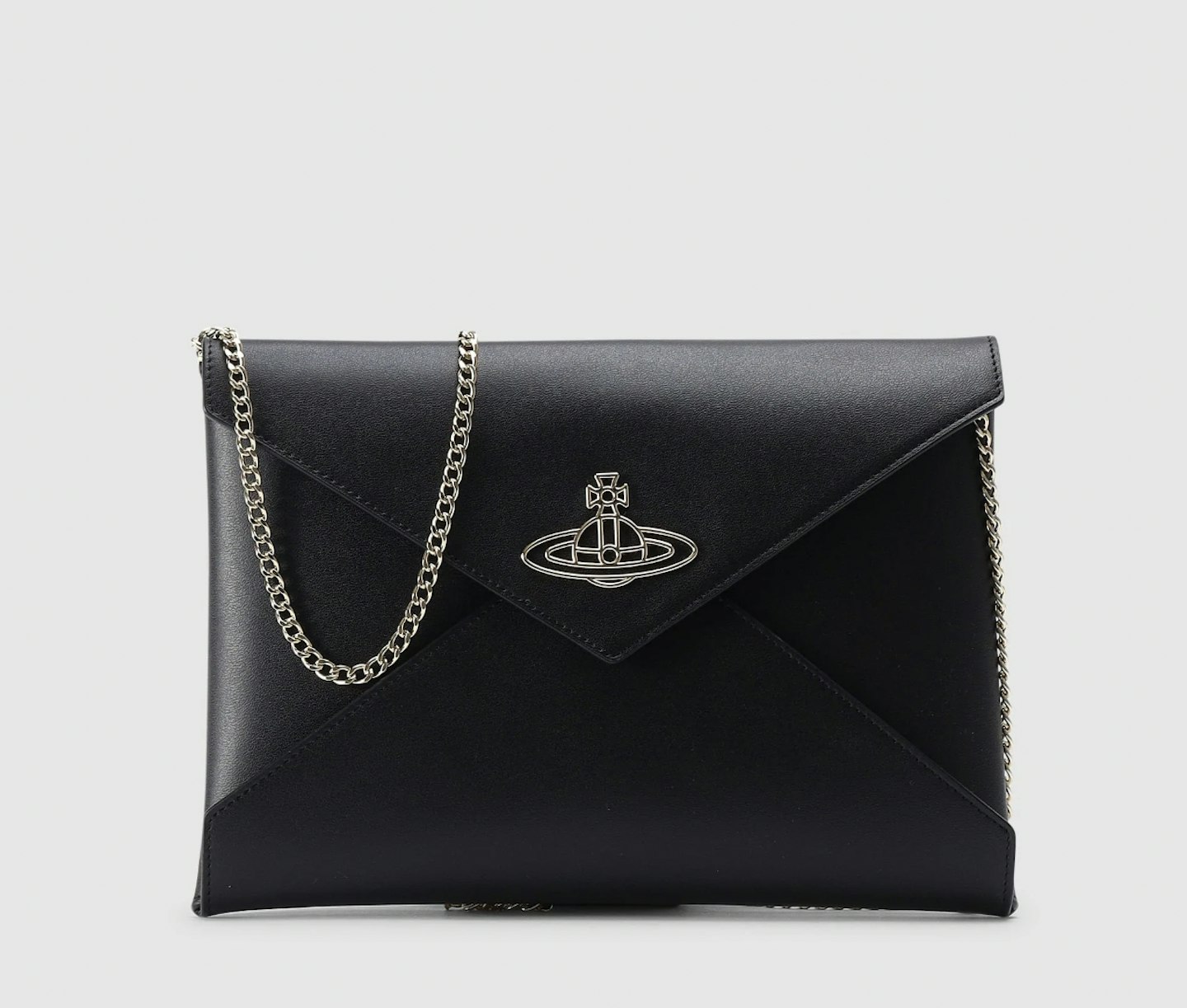 28 of 48
Vivienne Westwood Women's Orb Black Clutch Bag
A timeless bag that she will reach for always.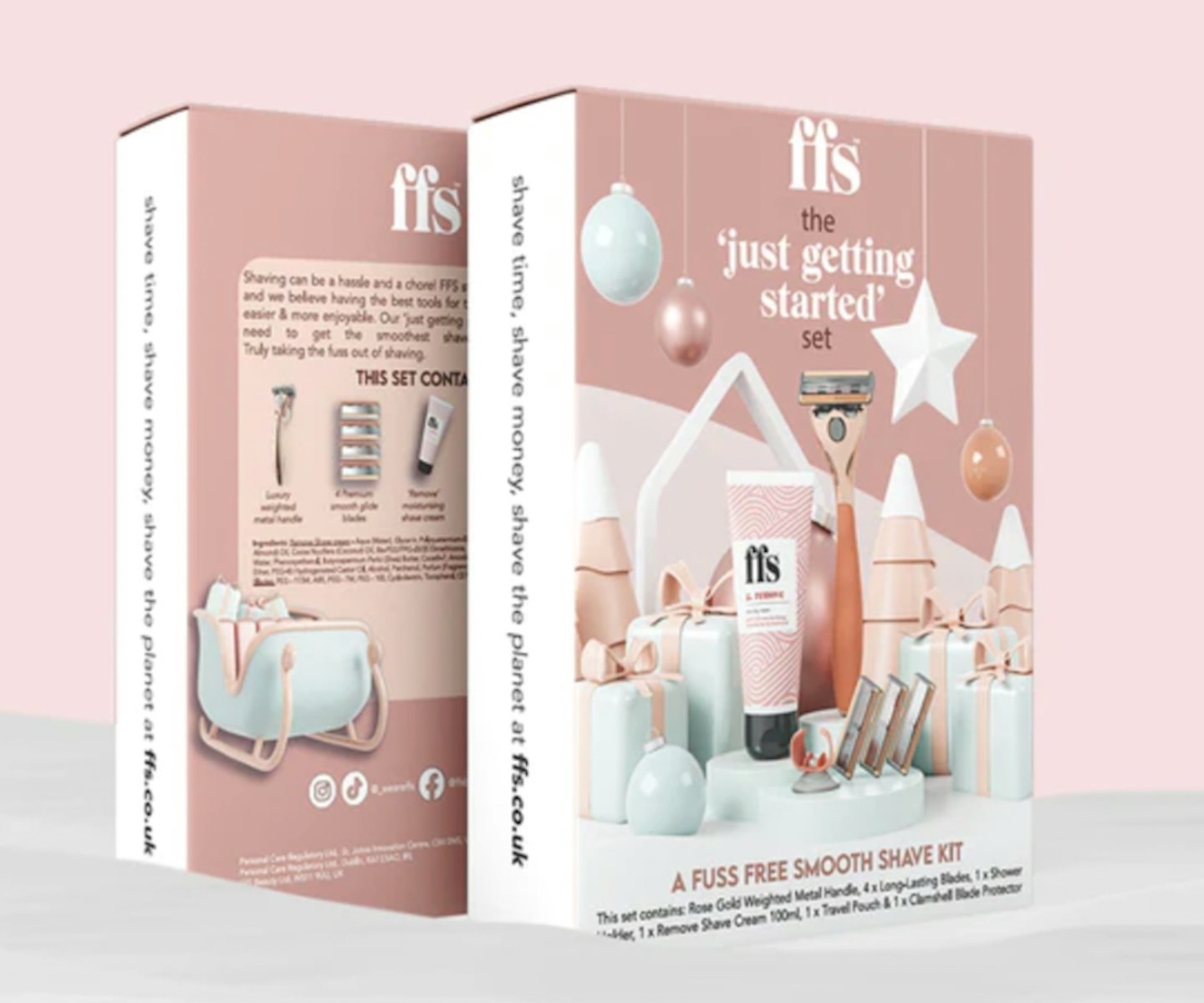 29 of 48
The 'Just Getting Started' Set - Rose
The chicest shaving kit on the planet? Absolutely. This bumper box contains all you need to get the smoothest shave with minimal effort.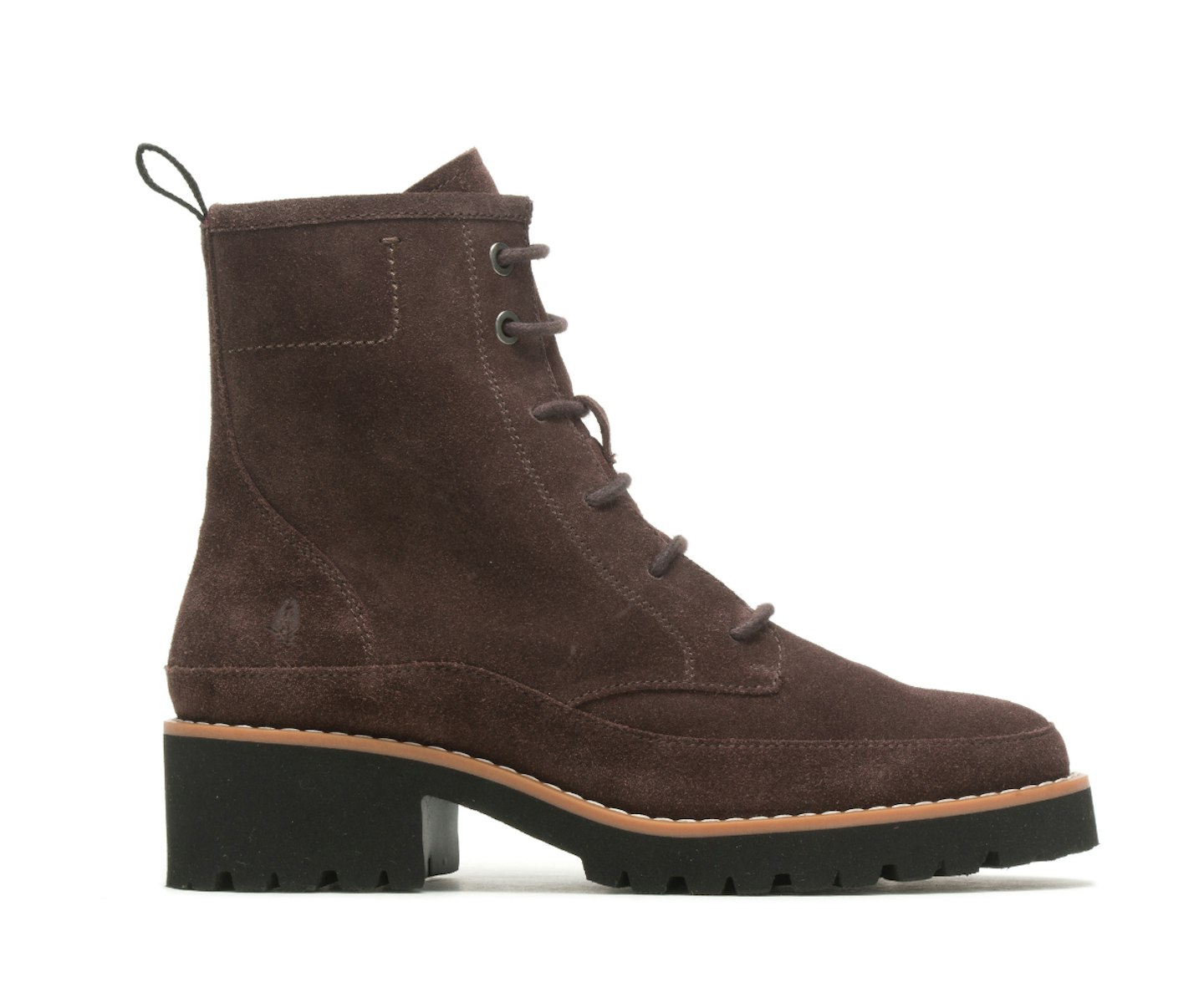 30 of 48
Hush Puppies Amelia Suede Lace Boots, Brown
Fashioned from suede for long-lasting quality and comfort, you can't go wrong with Hush Puppies boots.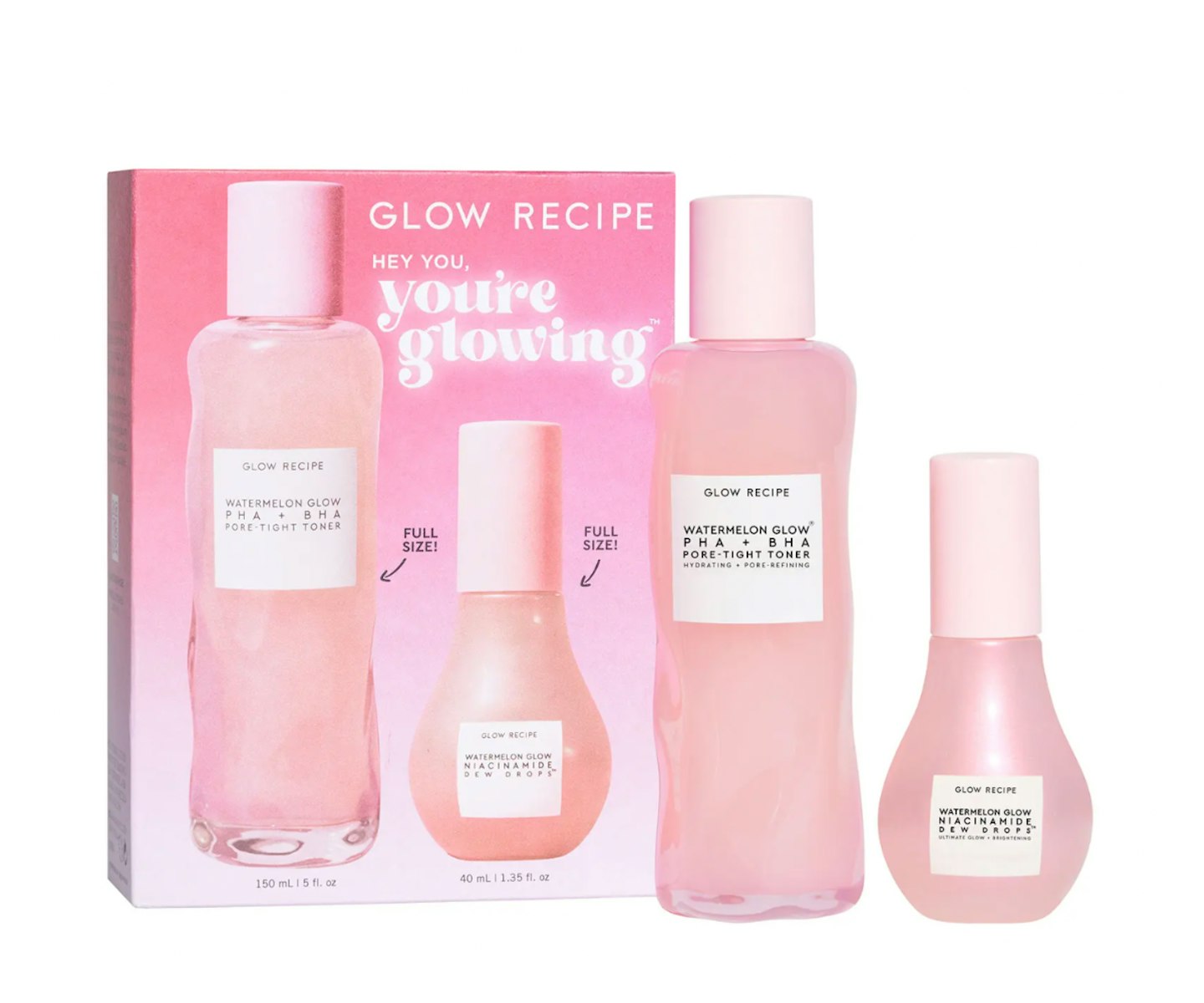 31 of 48
Glow Recipe Hey You, You're Glowing
Everything she needs for hella hydrated and glowing skin.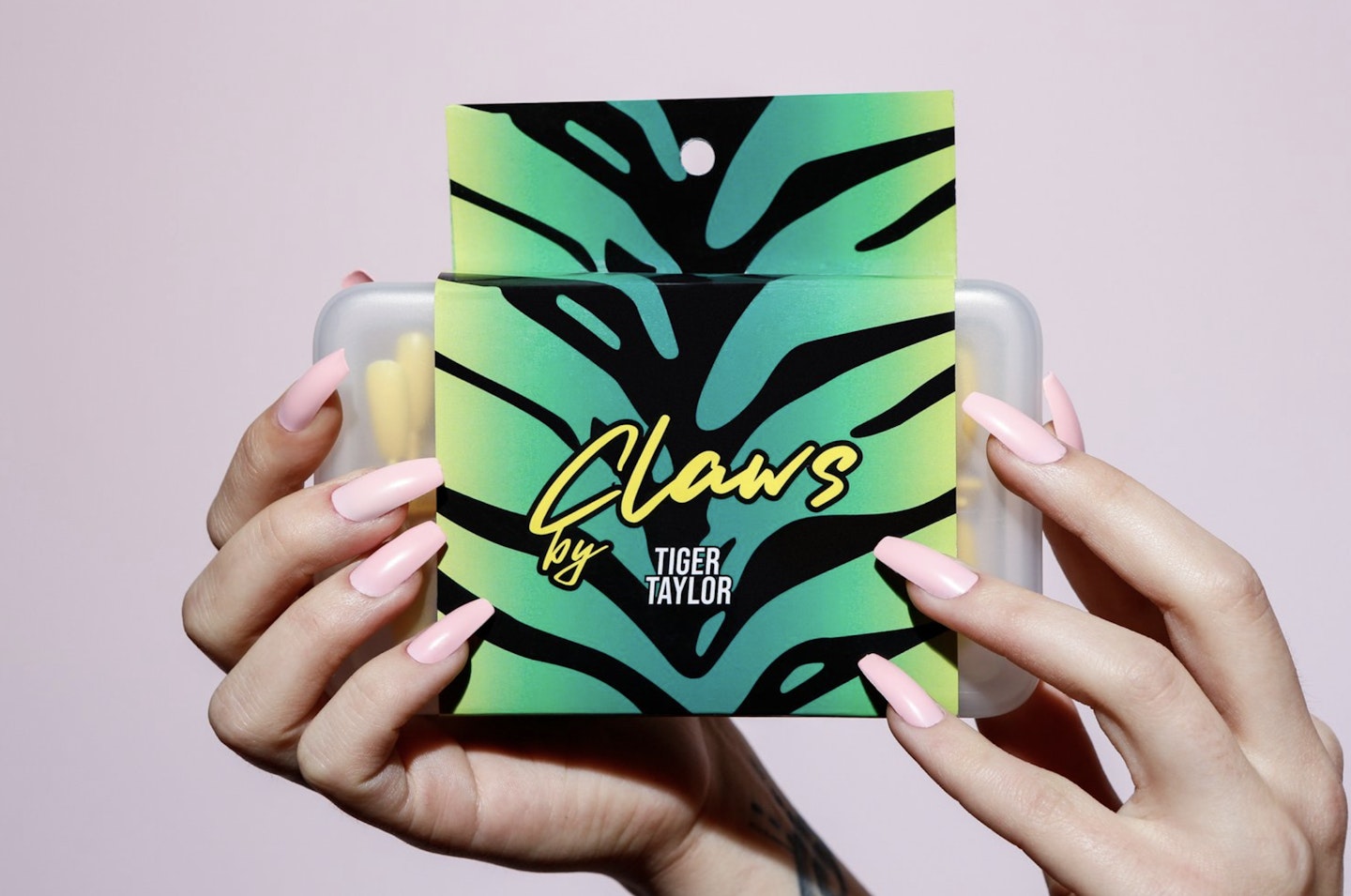 32 of 48
Claw Kit - Rio Pink
After Kim Kardashian shared her love for press on nails, we have been converted. This fully-sustainable set from Claws by Tiger Taylor looks magnificent.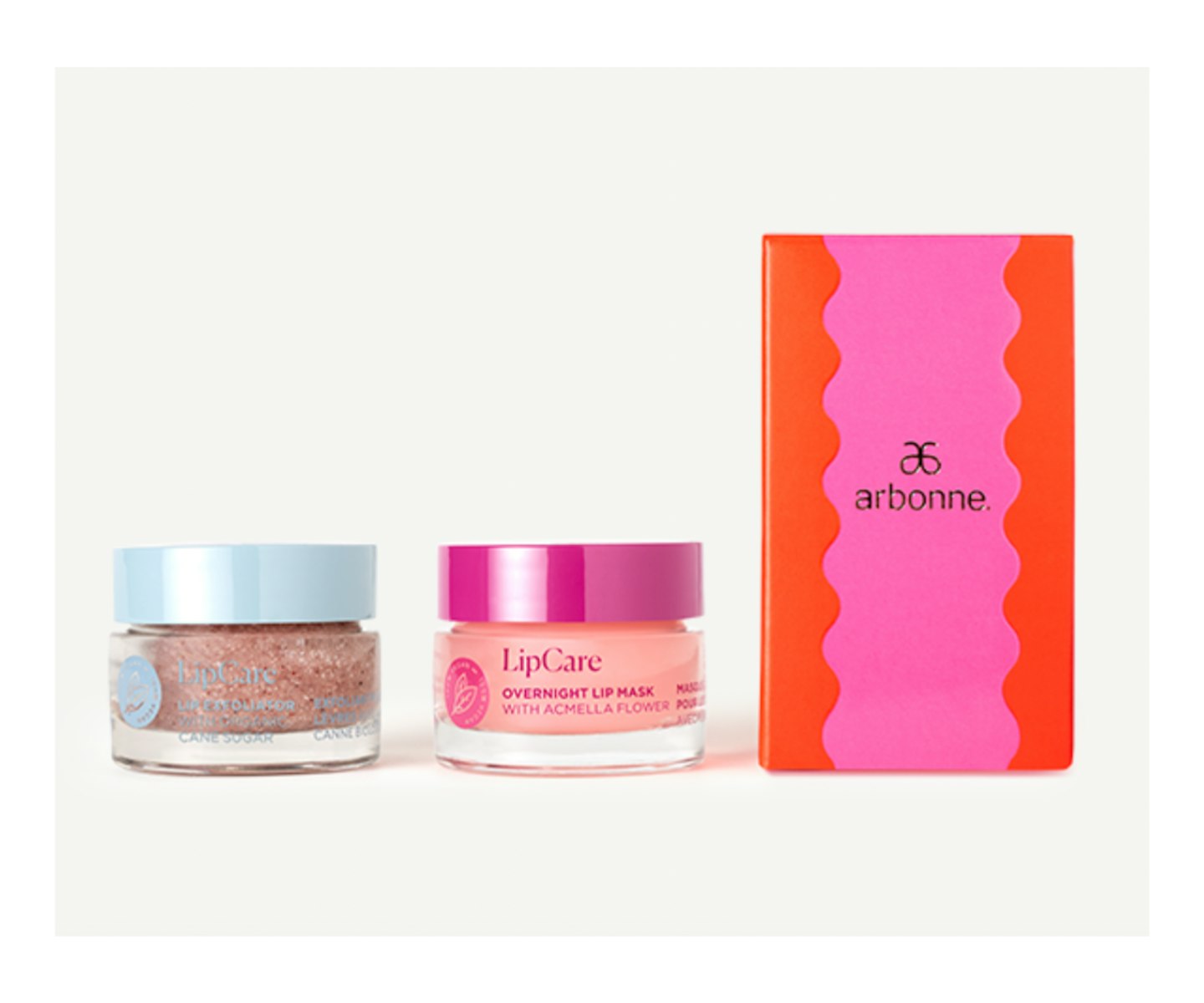 33 of 48
LipCare Gift Set
We love a bold lip this season and this hardworking set promises a perfect pout.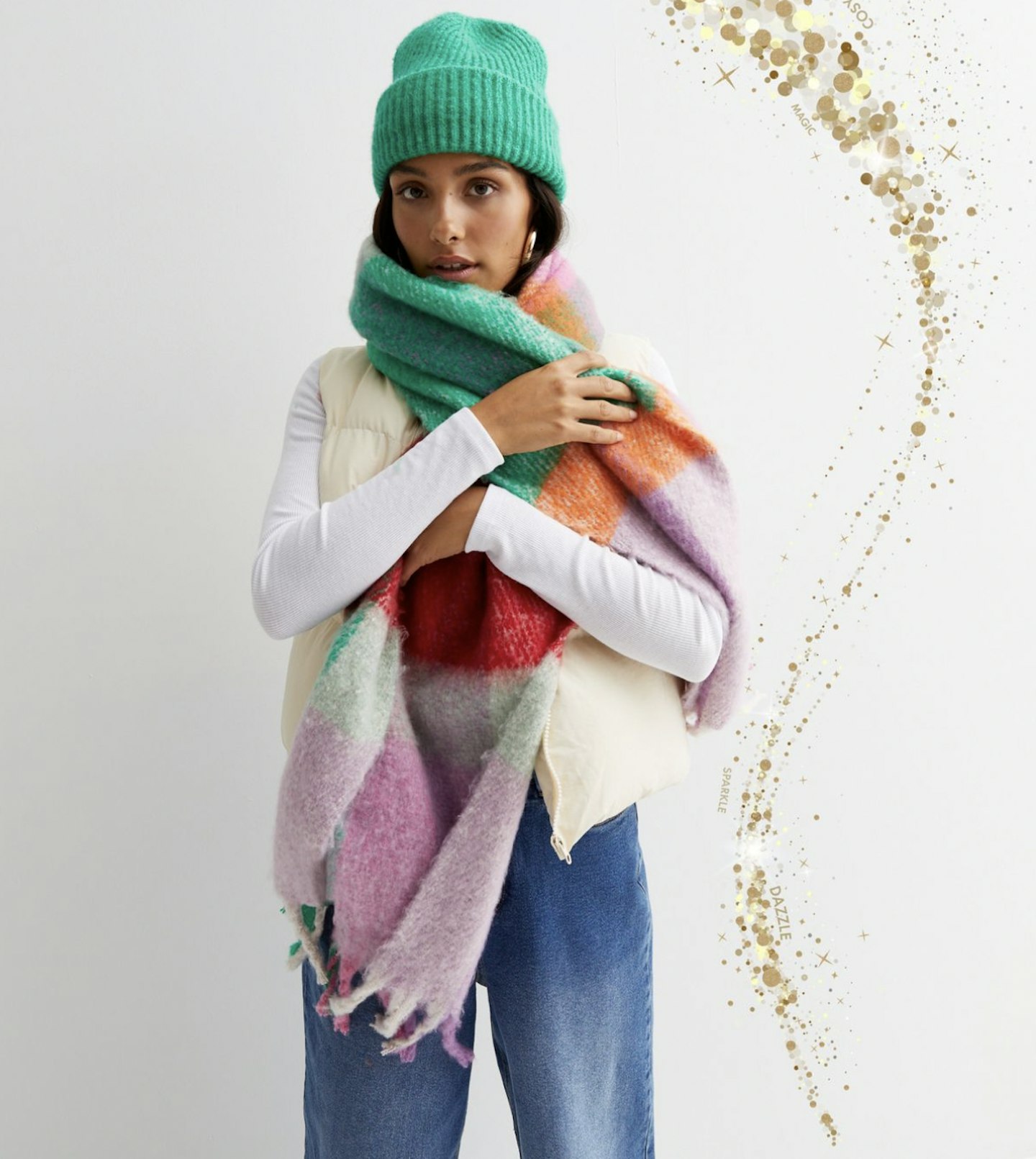 34 of 48
Multicoloured Colour Block Brushed Tassel Trim Scarf
We are lusting over this chunky and colourful scarf.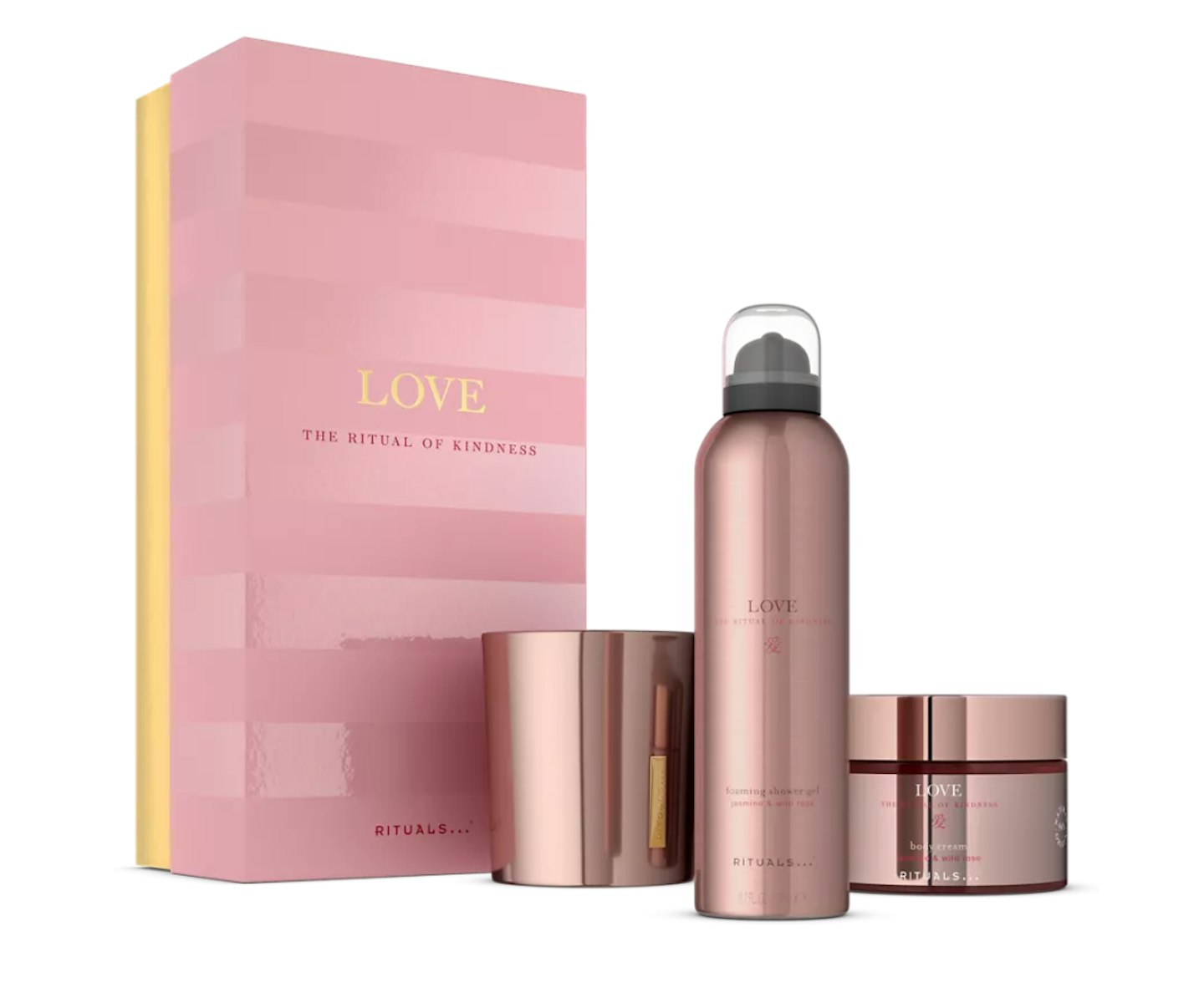 35 of 48
Love Gift Set
The true connoisseurs of home scents, this Rituals set is heavenly.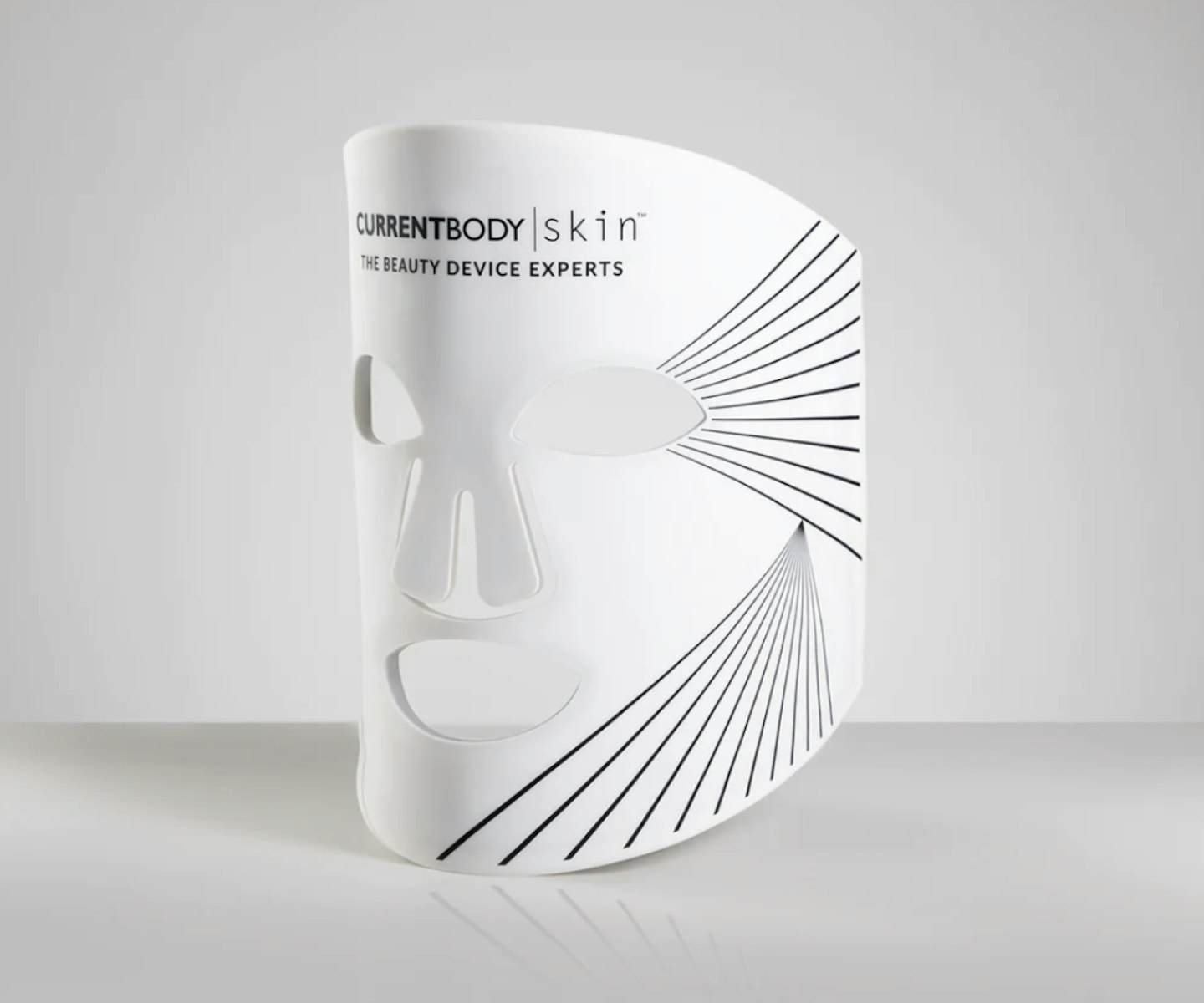 36 of 48
CurrentBody Skin LED Light Therapy Mask
Nothing elevates a self-care day quite like an LED Light Therapy Mask. If she's into skincare, she will love this.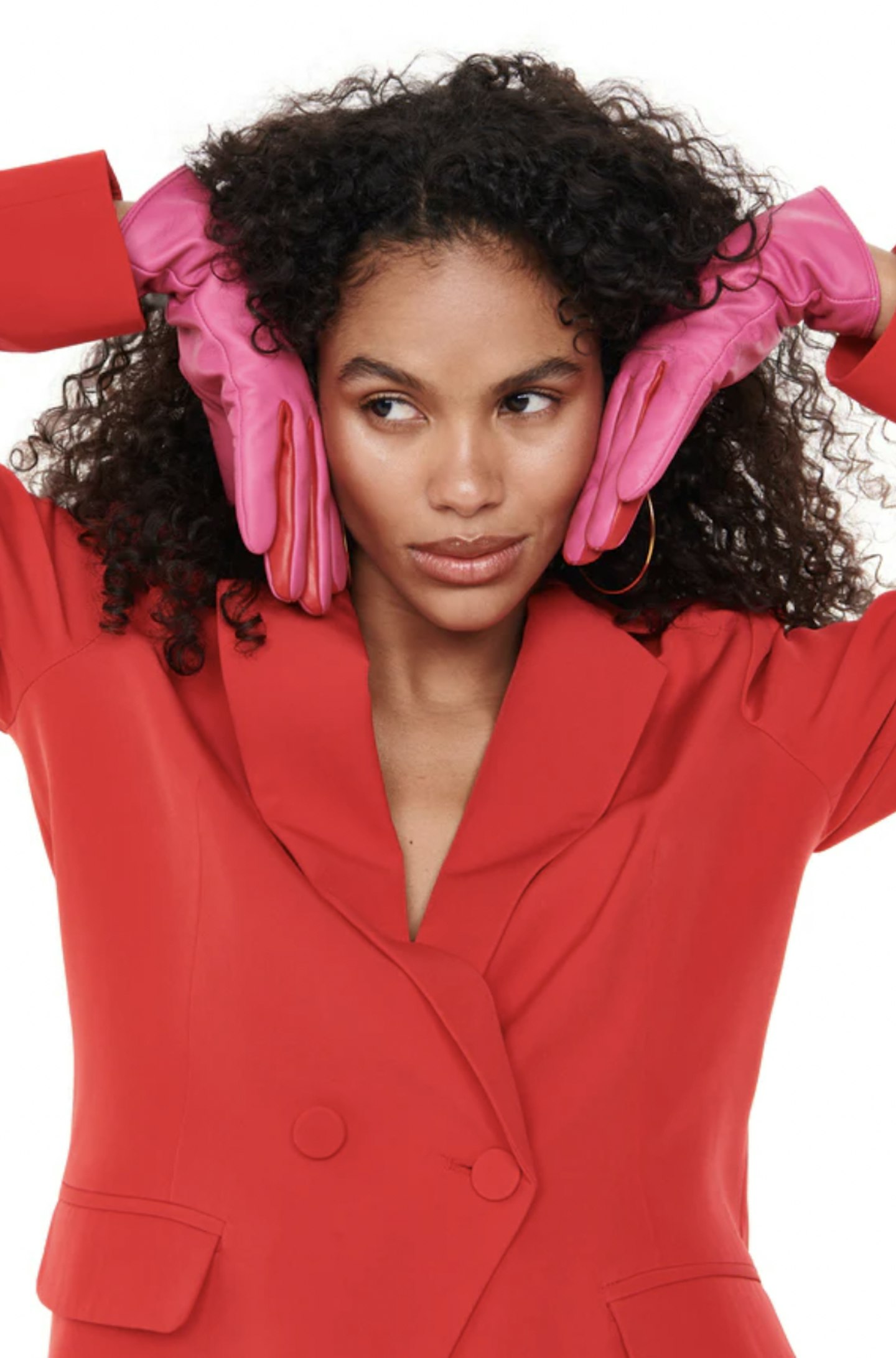 37 of 48
Magenta And Red Leather Gloves
Top of our list is these mood-boosting leather gloves from NeverFullyDressed.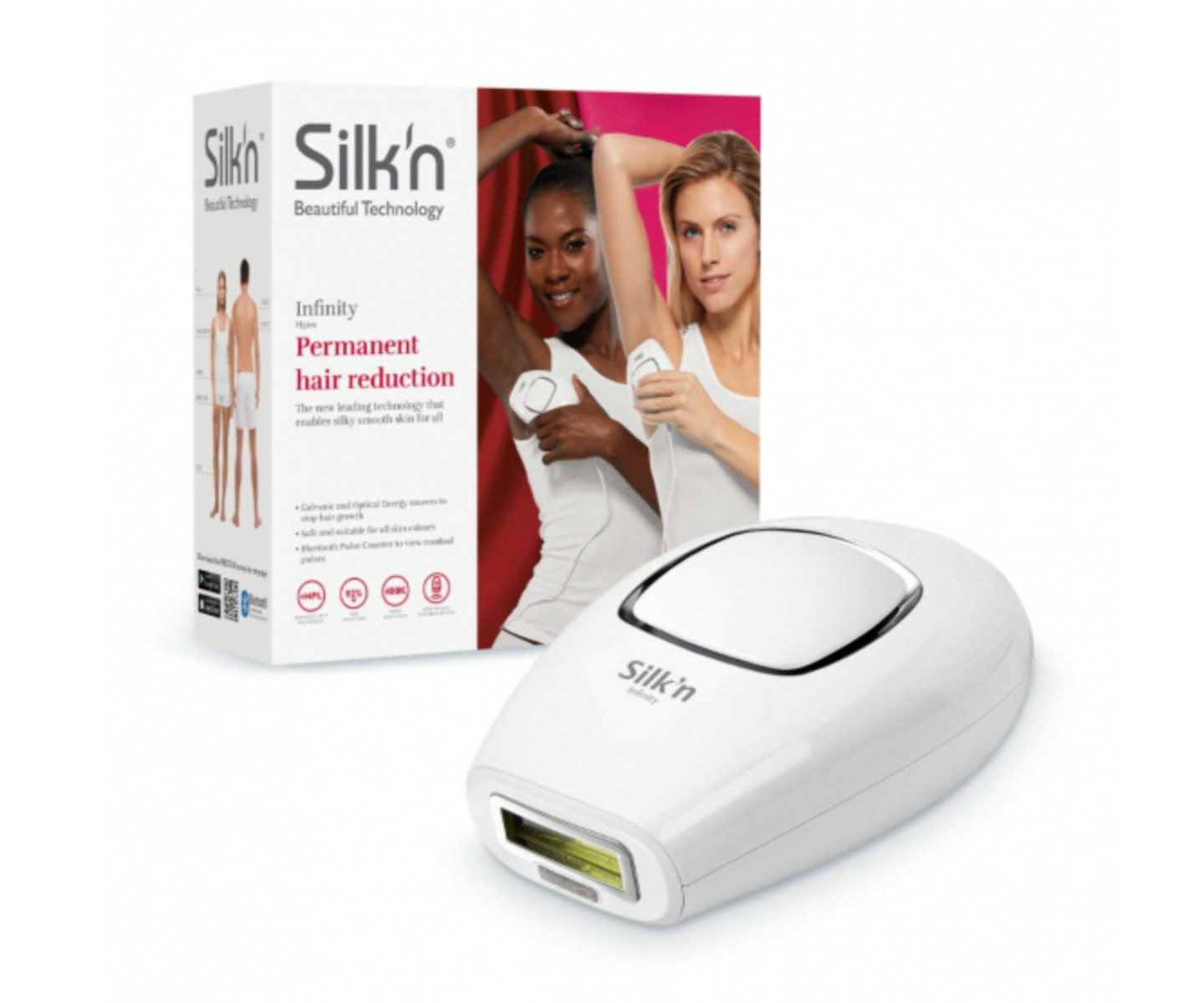 38 of 48
Silk'n Infinity
Thanks to this hair removal device, you can enjoy the benefits of a salon IPL treatment, which uses light to remove hair, in the comfort of your own home.
39 of 48
Drinkie Pornstar Martini
Delivered directly to door, the letterbox cocktails from Drinkie make Christmas gifting easy. Use the code CLOSER30 for 30% off your entire order.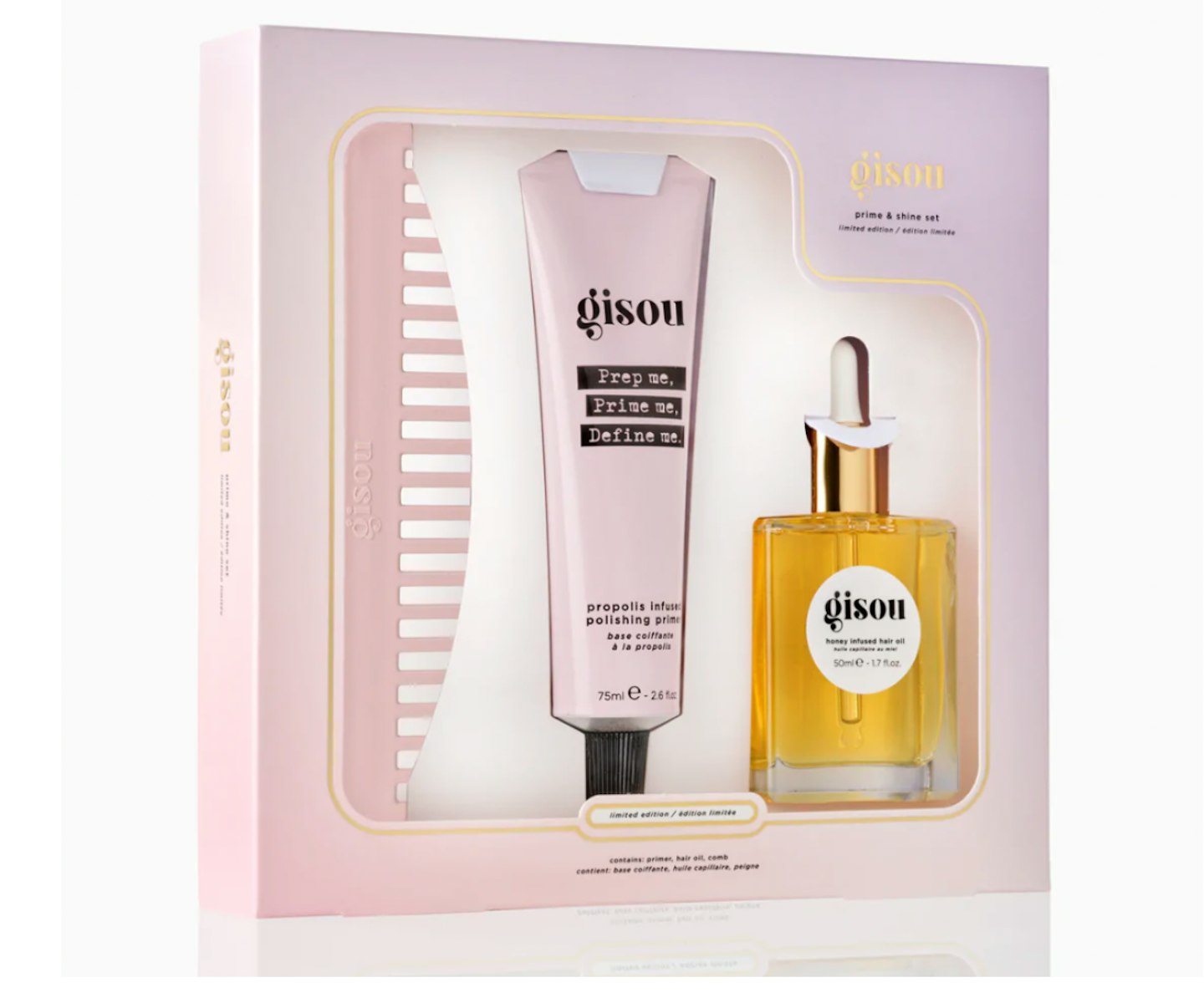 40 of 48
Gisou Prime and Shine Set
Ideal for glamorous curls, sleek buns — and everything in between. Healthy. gleamy hair has never been such a priority.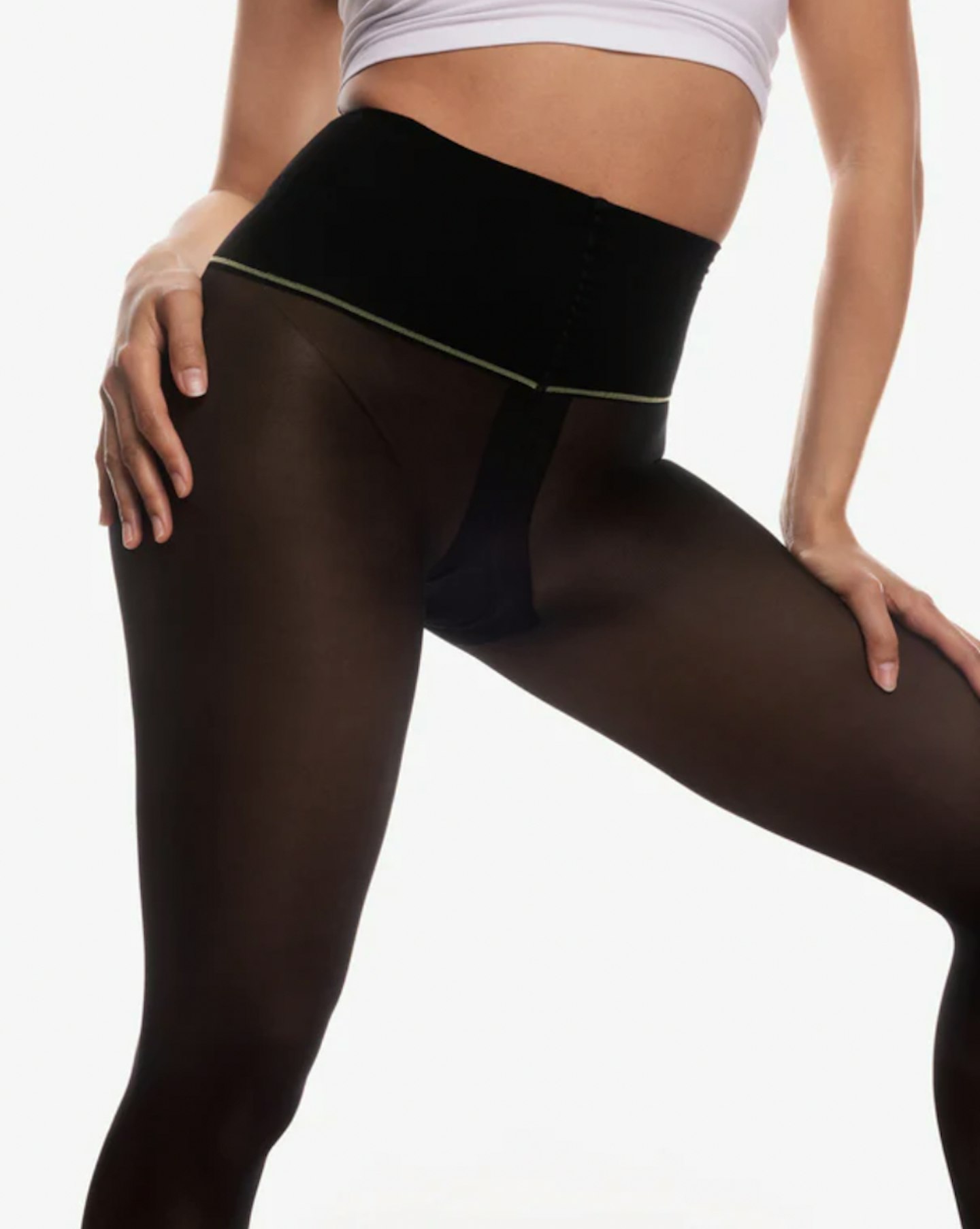 41 of 48
Sheertex Classic Sheer Rip-Resist Tights
The world's toughest tights and they're so strong, if they rip, snag or tear in 90 days, you get your money back. We have waited our whole lives for this invention.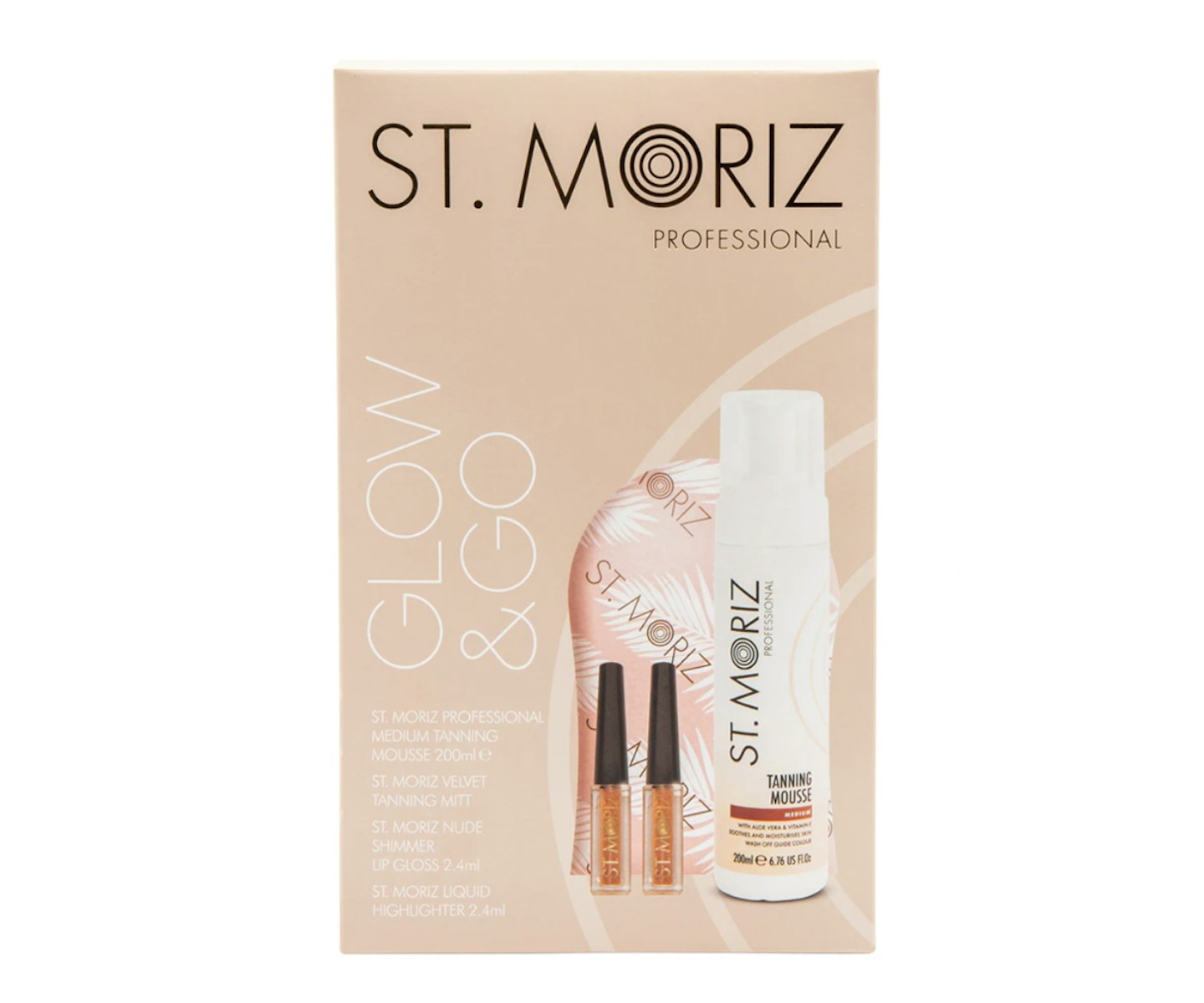 42 of 48
St Moriz Glow & Go Medium Tan Mitt Lip Gloss And Illuminator Set
For a glow that will rival the fairy lights this Christmas, we love this value set from St Moriz.
43 of 48
Bombay Sapphire Premier Cru x Table Manners Supper Club kit
Ensure you are the hostess with the mostess this Christmas thanks to this limited-edition collaboration with Jessie Ware's Table Manners podcast. The kit has everything you need to impress your guests including menu templates, a calligraphy pen and a bottle of Bombay Sapphire.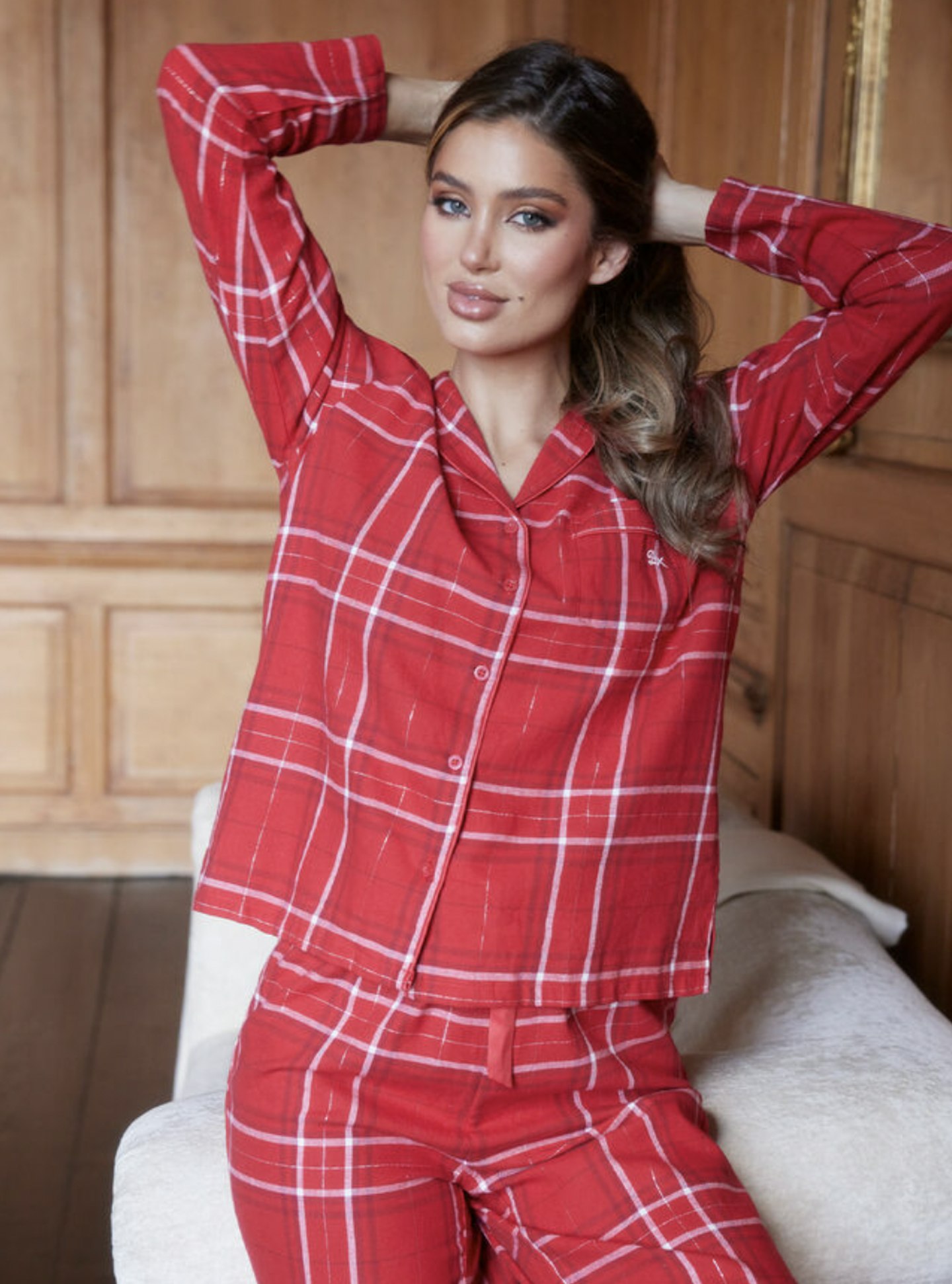 44 of 48
Red check cotton pyjamas in a bag - Red Mix
Because nothing beats a fresh pair of festive jammies.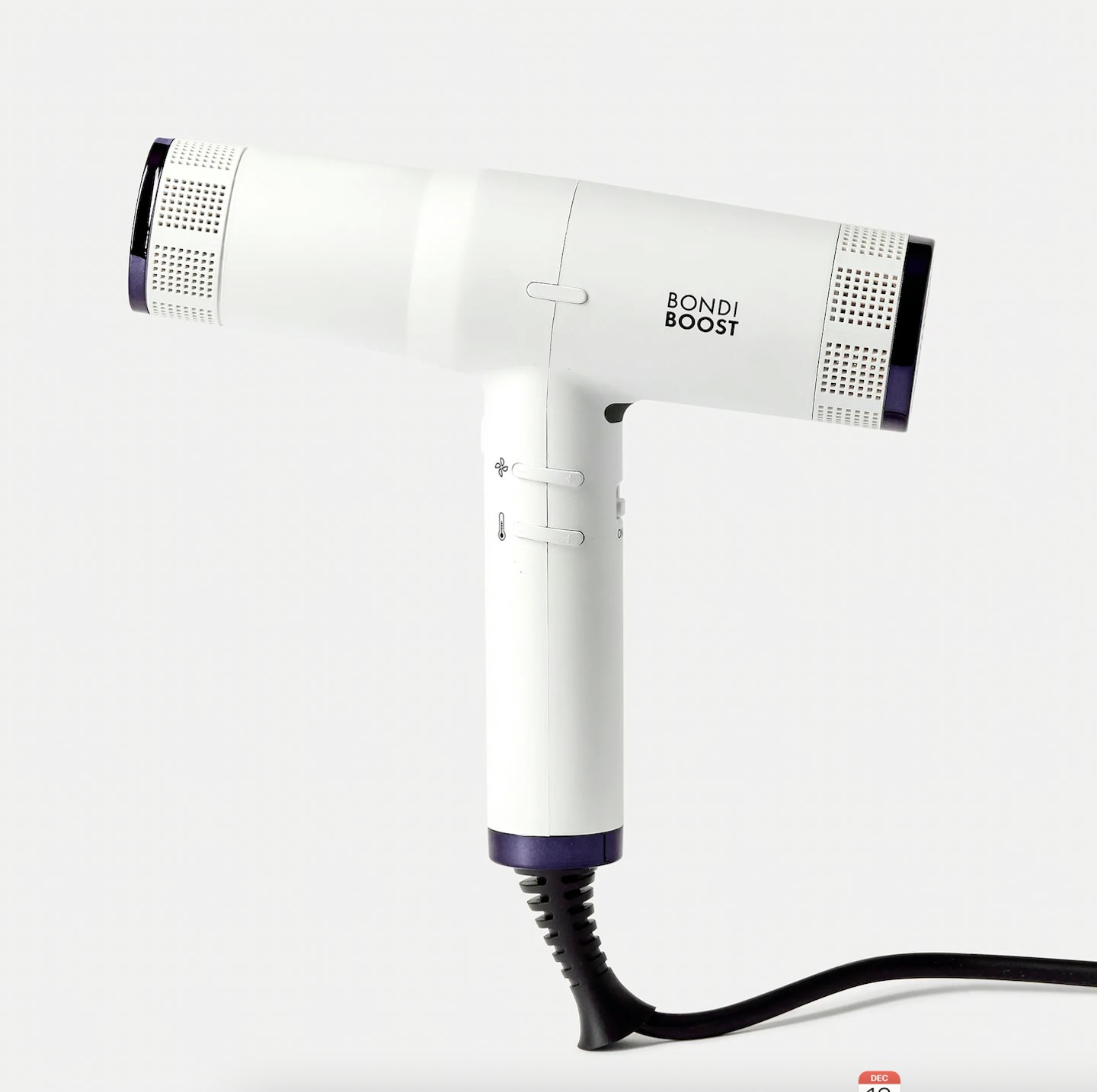 45 of 48
Bondi Boost Sonic Dryer
This hairdryer has created such a buzz in beauty land for it's record-speed drying, whilst being kind to your tresses.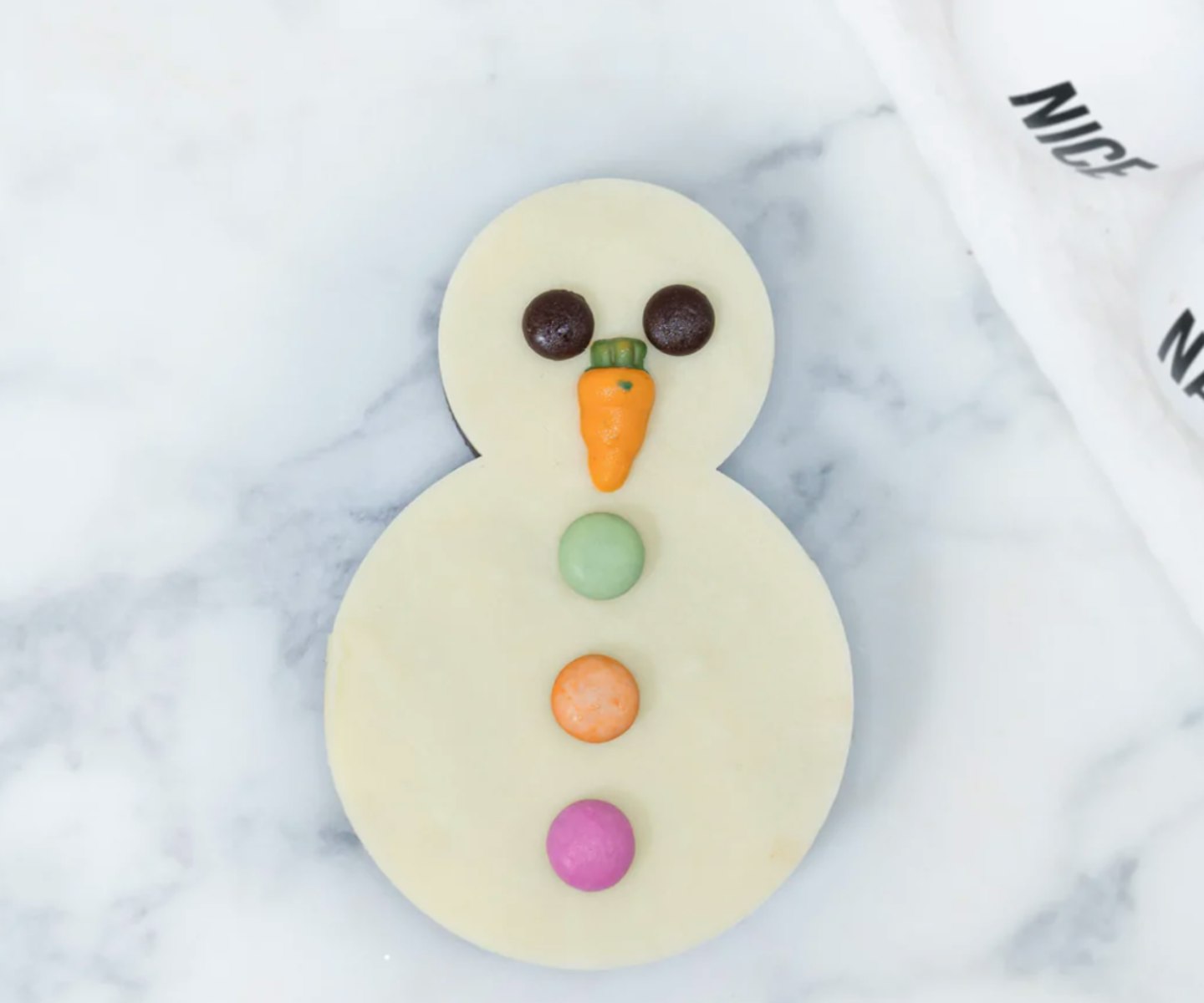 46 of 48
Brrr-ownie Snowman
For the cutest (and most delicious!) festive bakes, head to Bad Brownie and pronto.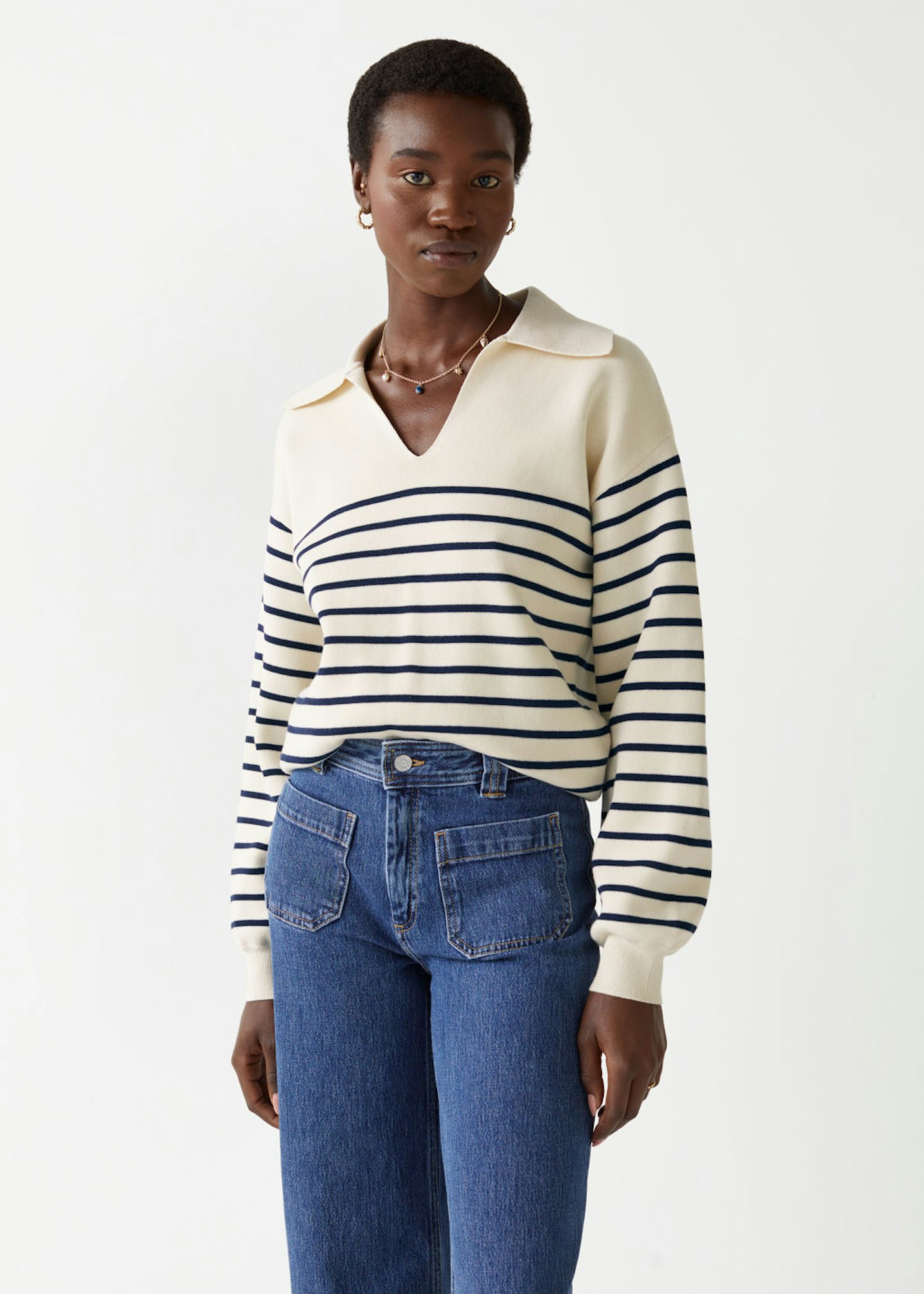 47 of 48
Relaxed Collared Sweater
Cosy and oh-so chic, the lady in your life will love you forever.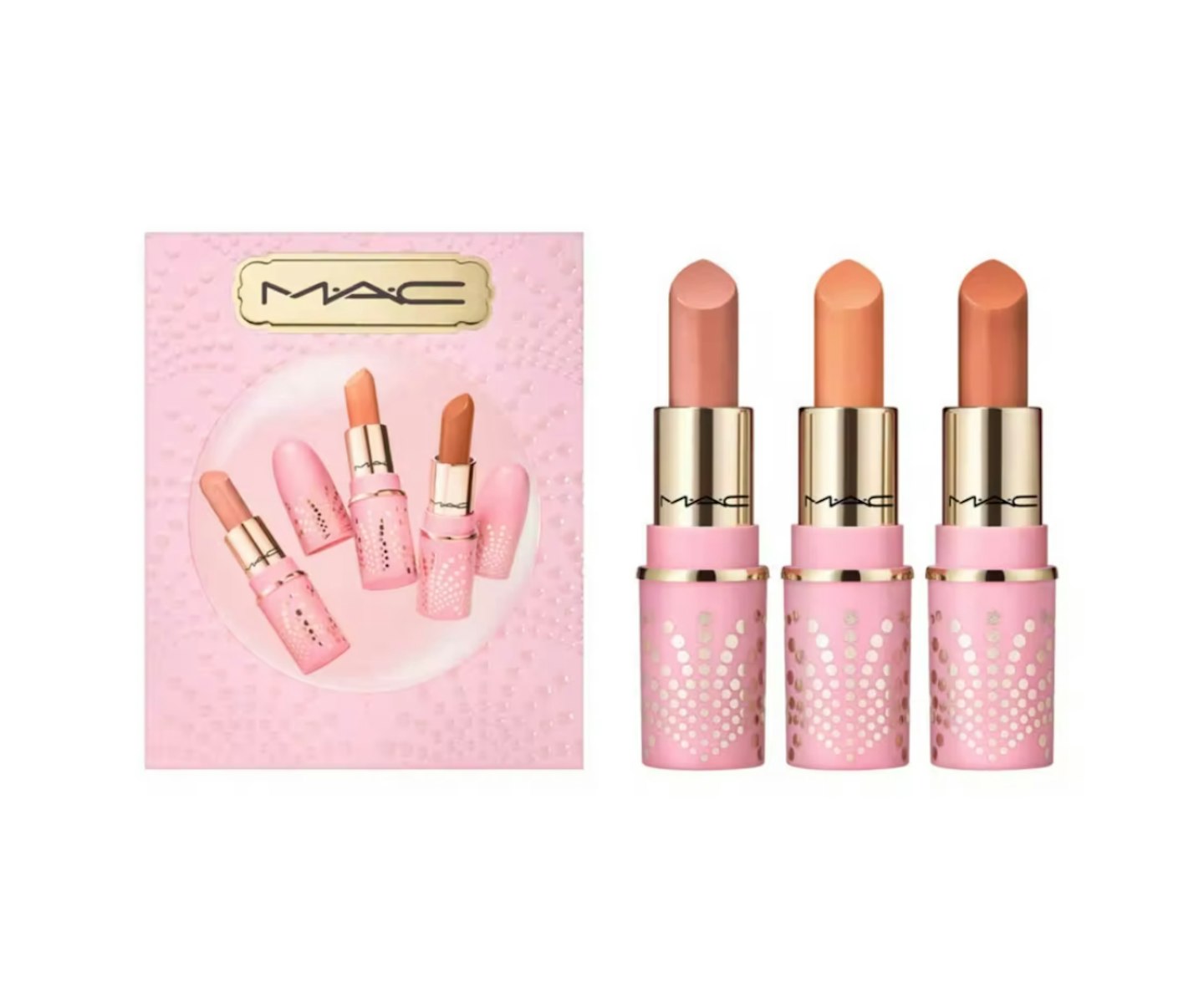 48 of 48
MAC Mini Trio Lipstick Makeup Gift Set
When she asks you to send nudes, this is exactly what she means.