PSA: Auburn hair dye is the embodiment of slay this season, and the question is, where do you find the best hair dye to make those locks so luscious? Celebs like Sophie Turner have ditched their dull ol' locks and have chosen to embrace their inner Ariel by dying their hair auburn - and we are totally here for it.
If you're looking to follow in their footsteps and give your hair a pop of colour that will radiate autumn energy to anyone within a 50-mile radius, we're here to help.
Doing a DIY hair dye job at home can seem daunting, especially when you aren't an expert. But we get it - hopping on Amazon and scouring out some box dye is tempting when it's in the name of beauty. And who can blame us when there are so many options for us to explore when it comes to hair dying (read: purple hair dye).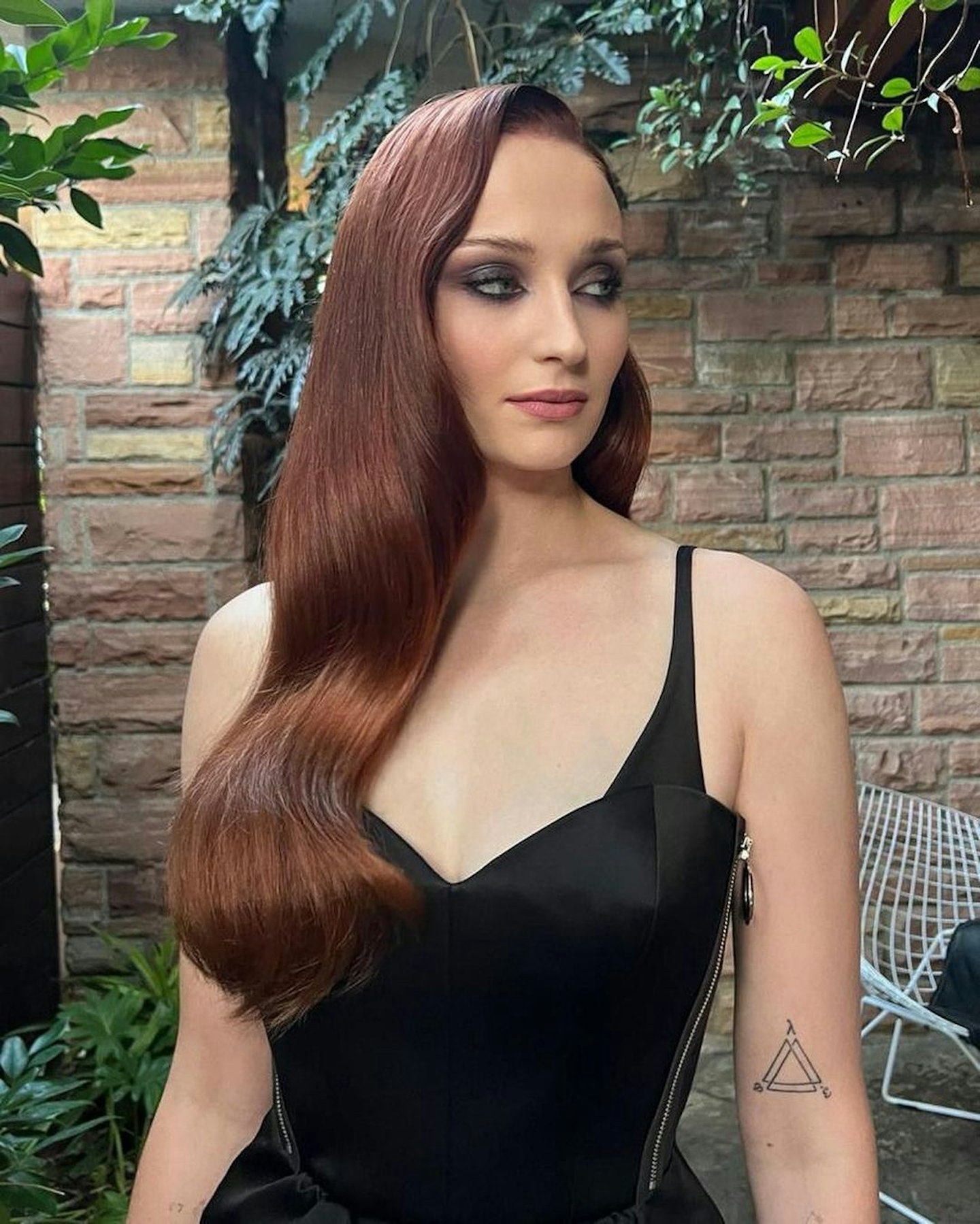 In a hurry? Here's our best auburn hair dye at a glance:
Editor's Choice: Garnier Nutrisse Permanent Hair Dye - View offer on LookFantastic
Best semi-permanent auburn hair dye: Bleach London Proper Copper Super Cool Colour - View offer on LookFantastic
Best smelling auburn hair dye: L'Oreal Paris Preference Intense Copper Auburn Hair Dye - View offer on Superdrug
If you're looking to embrace a change and want to skip the salon appointment, we have your back. We spoke to DIY hair expert Blanca Aguirrezabal, founder of home improvement site The Blog Stuff, who gave us all the tips and tricks you need before you venture into the world of hair dying. Take a look at our top auburn hair dye picks that are hot on the market RN. Your red hair era awaits, and now all you need to do is purchase a shampoo for red hair to ensure the colour stays and doesn't fade.
SHOP: The best auburn hair dye
Editor's choice
Description
This auburn hair dye by Garnier hits a home run when it comes to quality. With its deeply
Pros
Range of colours
Deeply nourishing
Best smelling auburn hair dye
Description
This L'Oreal Paris auburn hair dye is perfect for those of us who are wanting to dye our hair but
Pros
New fragrance
Contains high shine elixir
Cons
Longer and thicker hair may require two boxes
Best semi-permanent auburn hair dye
Description
This hair dye is perfect if you're looking to test the waters on your hair dye endeavours. Bleach
Pros
Easy to apply
Lasts up to 30 washes
Comes with a deeply nourishing 'Reincarnation' hair mask
Cons
Won't last as long as permanent dye
Best auburn hair dye for grey coverage
Description
Clairol is one of the OG's when it comes to hair, so it would be criminal to miss it off this
Pros
Targets grey hair
Oil infused formula
Cons
May smell stronger than others
Best long-lasting auburn hair dye
Description
Another one from L'Oreal, except this one comes with no ammonia, which means no strong smells.
Pros
Smooths hair
Comes with the new goji berry-infused conditioner
no ammonia
no harsh smells
Cons
Dye takes longer to come out, according to some reviewers
Best eco-friendly auburn hair dye
Description
This Infuse My Colour Copper Shampoo is perfect for those of us who are looking to spice up our
Pros
Can be used for a quick hair change
No commitment to the colour
Customisable intensity of the final shade
Cons
Colour won't last as long as it is not a proper hair dye
Choosing the right hair dye
"Finding the right hair dye that won't cause damage to your hair is very important, and some hair dye brands don't offer the best quality dye in their hair dye kits", explains Blanca.
"It's also important to take into account your natural hair colour, the desired effect you want to achieve, and whether you want a permanent or temporary change.
"You need to determine what level of maintenance you're willing to commit to as well. Are you okay with touch-ups every six to eight weeks? Or are you looking for something that will last a bit longer" Blanca continues. Sometimes, using root touch up powder as a pick-me-up isn't everyone's cup of tea.
Preparing your hair
Prepping your hair a few days before the big day is very important in ensuring that you get the best results, says Blanca.
"When applying box dye or hair toners to your hair, it is important not to pre-wash the hair as doing so can strip away the natural oils that protect the scalp. Without these oils, the scalp can become irritated, and the dye may not take evenly", she says.
You may also want to test any dyes on a small area of skin, such as behind your ear, before you apply it to your scalp.
Blanca also recommends protecting your skin around the hairline and ears with Vaseline (£3.75) to avoid any staining or further irritation.
Emma Richardson is a Beauty & Fashion Products Writer for Closer. She covers shopping, lifestyle, celebs and anything trending.