Finding the best shapewear from reputable brands such as Spanx can often be a little bit of a strain on the pockets, but not if you're looking for fantastic dupes and, more specifically, the best Spanx dupes. Wearing shapewear isn't about squeezing into that old bodycon dress in the back of your wardrobe. Whether you have a petite frame or are a plus-sized girl, shapewear is about control and support while feeling confident in your body. How to deal with this? Support your wardrobe makeover with the very best SPANX dupes on the market.
Celebs like Kim Kardashian - who launched her own underwear, loungewear and shapewear brand, SKIMS, back in 2018 - have put shapewear fully on our fashion radar, and we've been obsessed ever since. So, whether you're looking for a newer SKIMS dupe (trust us, there are TONNES) or just want some good ol' shapewear knickers, we've got you covered.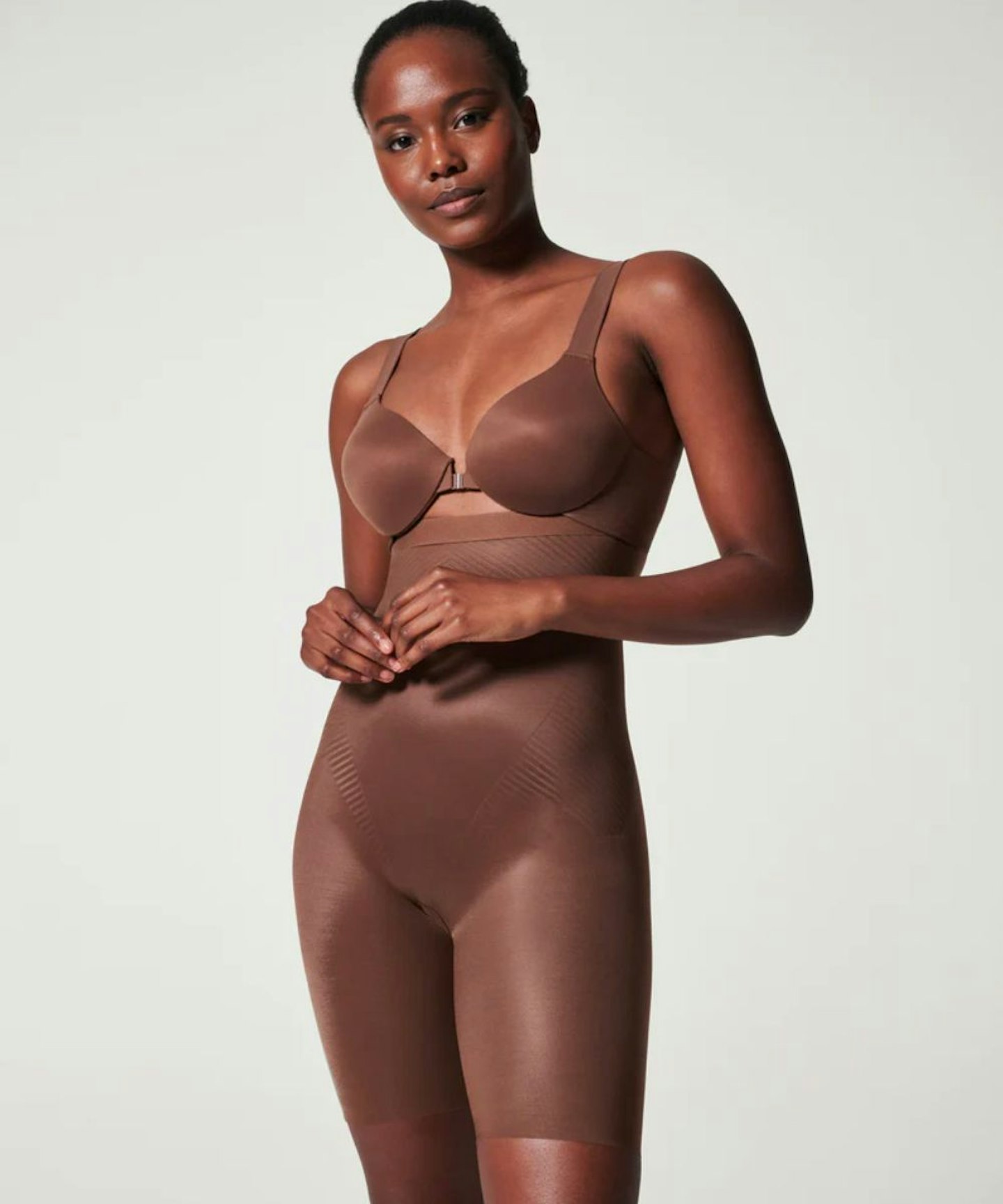 Those dedicated OG shapewear users out there, who have been pulling up high-waisted pants for as long as they can remember, will be even more shocked to find out that SPANX history dates back to 1998 - the same year Britney Spears released her iconic Baby One More Time single. Nostalgia or what. Today, SPANX has branched out into shapewear bodysuits, bras, and activewear. Heck, they even make head-to-toe collections of blazers, suit trousers and more now. Still, as iconic as it was back then, this legendary shapewear brand can end up costing a pretty penny.
The best SPANX dupes at a glance:
Best SPANX waist cincher dupe: Magicwear™ Waist Cincher & Thigh Slimmer (£35) - View offer on M&S
Best SPANX tights dupe: H&M ShapeMove™ Sports Tights (£34.99) - View offer on H&M
Best SPANX briefs dupe: PrettyLittleThing Black Shapewear High Waist Control Brief (£9) - View offer on PrettyLittleThing
If you're looking to save yourself some cash but don't want to compromise on SPANX comfort or quality, we've rounded up the best SPANX dupes right here below.
SHOP: The best SPANX dupes you need in your wardrobe
Best SPANX waist cincher dupe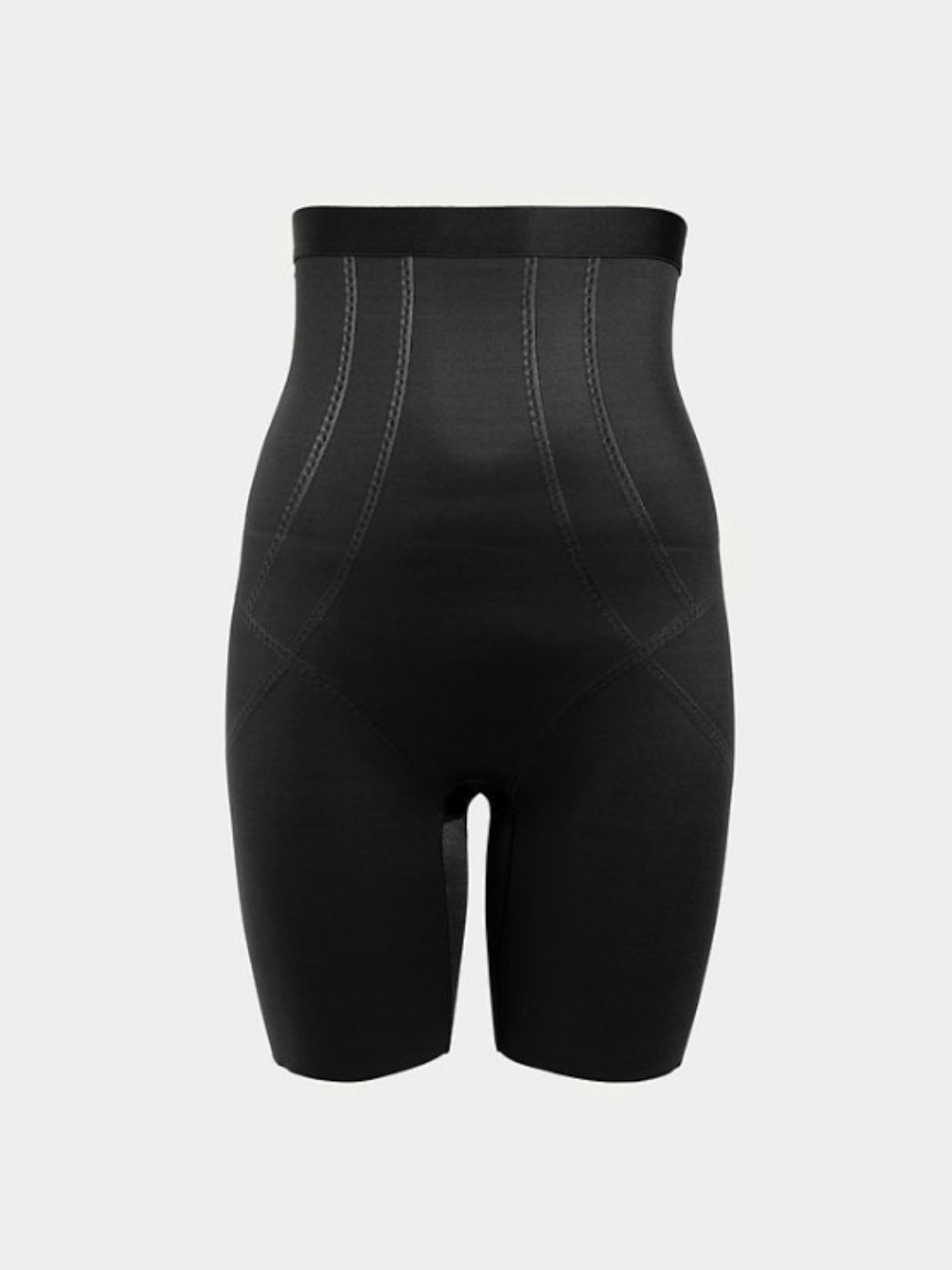 m&S
Description
SPANX is known for sucking in that gut and creating a seamless shape across the body. Well, turns
Best SPANX tights dupe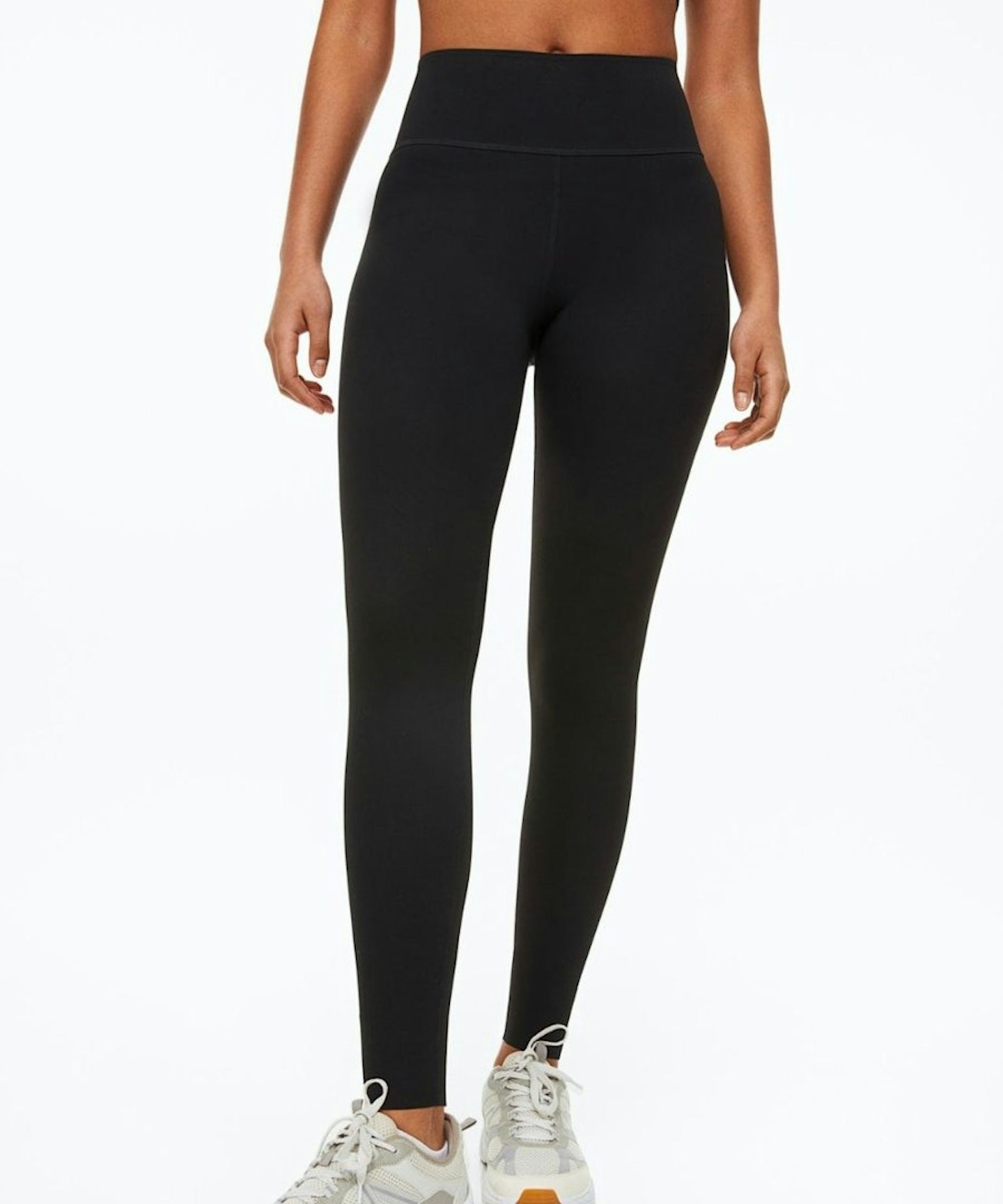 h&m
Description
Looking for SPANX legging dupes? These gorgeous high-waisted shaping tights from H&M are elite.
Best SPANX briefs dupe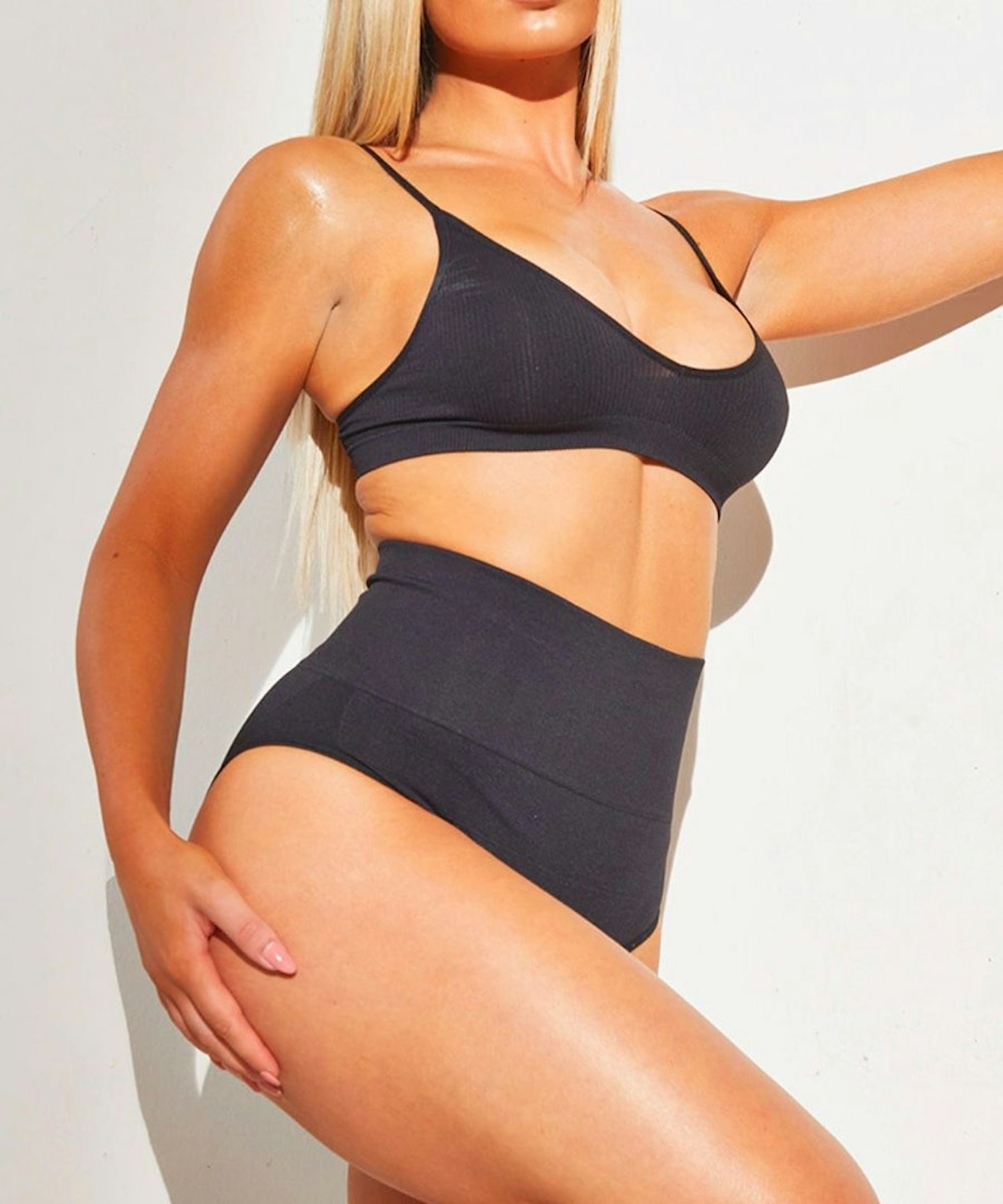 prettylittlething
Description
Feel confident in that skirt, dress or pair of trousers thanks to this shapewear thong from PLT.
Best SPANX shorts dupe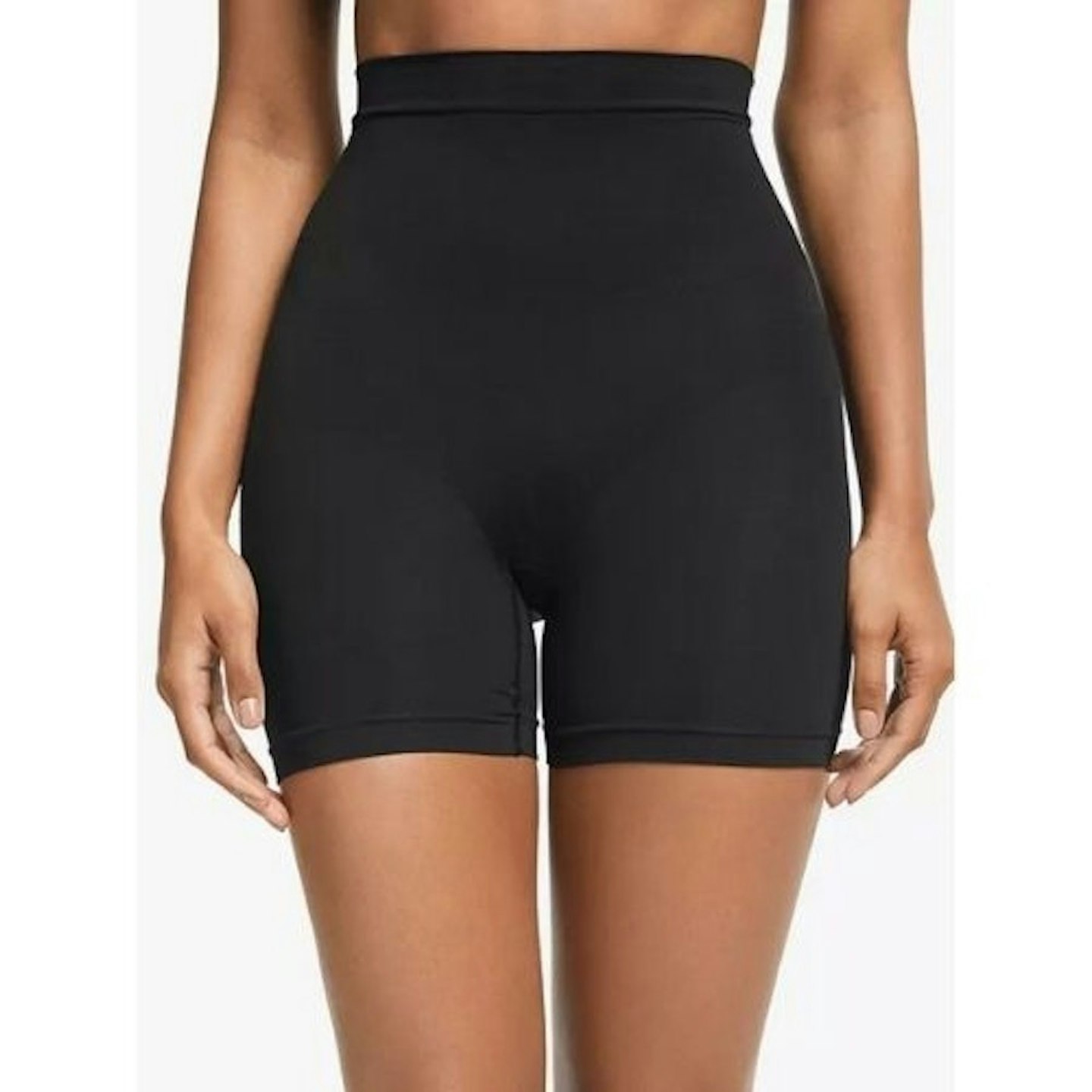 john lewis
Description
Whether it's supporting you under a dress or wearing to chill out around the house, these
Best SPANX bodysuit dupe
Description
If you're anything like Kim Kardashian, then you love wearing shapewear as an outfit piece. Yes,
Best SPANX shorts dupe for summer
Description
Available in two different colours, M&S has pulled out all the stops with these anti-chafe shorts.
Best SPANX briefs dupe for no VPL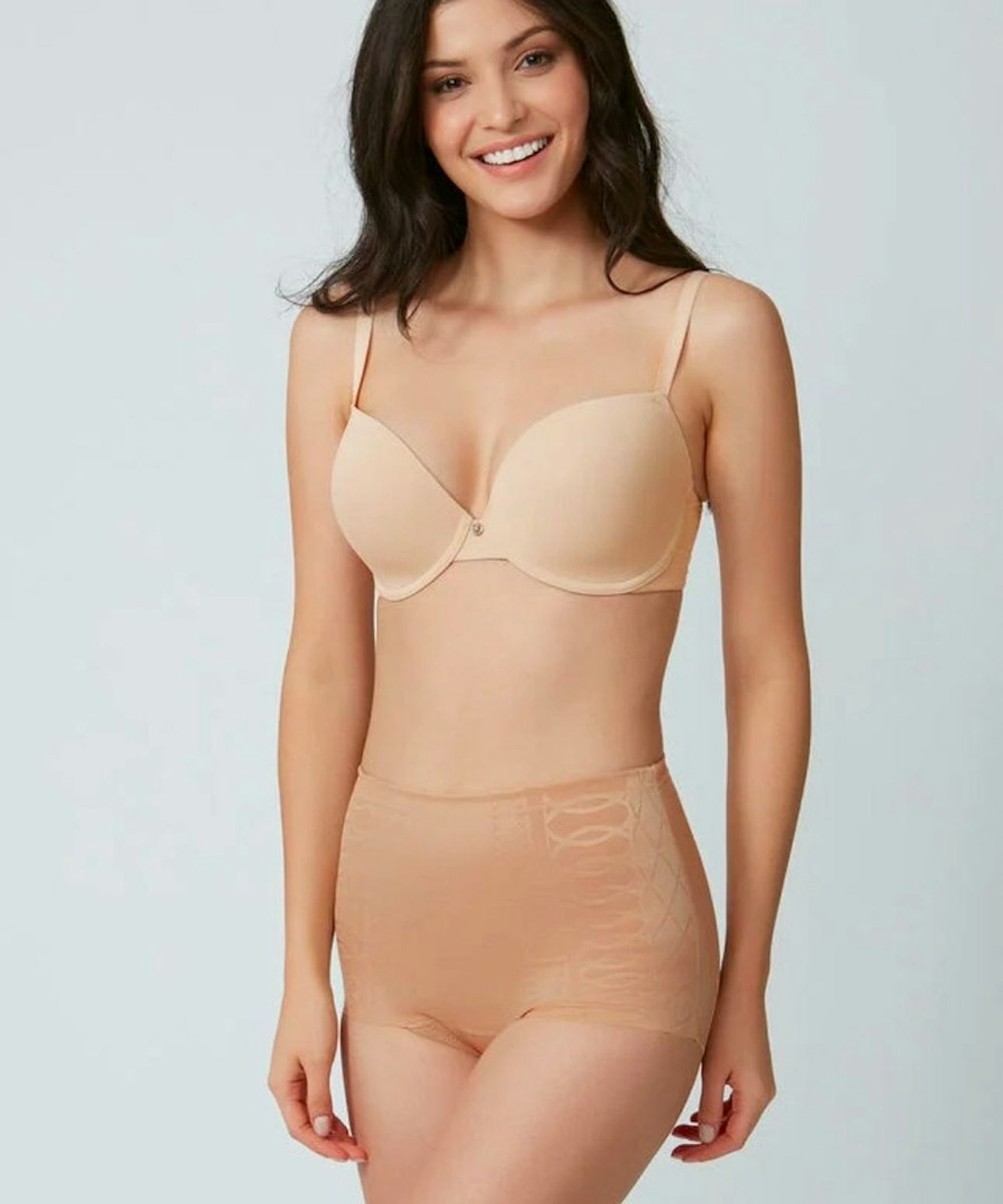 boux avenue
Description
Run, don't walk to your nearest Boux Avenue store for these elegant high-waisted briefs. We're
How to stop SPANX from rolling down
There's nothing worse than throwing some shapes at a wedding or dashing off to the supermarket and finding that your shapewear is starting to peel off your body. If you're looking for solutions to stop your SPANX dupes from rolling down, we've got you.
The first tip is to look for gorgeous tummy control shapewear that features a silicone waistband - this stuff will help the fabric cling to your body.
Alternatively, try pulling the waistband up under your bra and using the bra's underwire to keep it in place. If the length of the piece doesn't allow it, try securing it in place with some body tape.
You can thank us later.
Caitlin Casey is a Senior Beauty & Fashion Products Writer for heat, Closer, and Grazia. She covers shopping, women's lifestyle, popular culture as well as all things trending.