Kim Kardashian's clothing brand SKIMS is thriving, so when we heard SKIMS dupes were just waiting to be bought, we couldn't resist. Think of the best shapewear on the market, consisting of industrial boob tape and fleecy loungewear, all in wearable flesh tones. What's more, the full SKIMS range is now also available to shop at Selfridges. Cue excited screaming.
Kim Kardashian said of the launch, 'Selfridges are known for their incredible fashion mix. It makes it the perfect place for UK-based customers to discover SKIMS.' The only problem is, well... SKIMS is spenny. There's a good reason why, especially as SKIMS is a brand that has unmatched sculpting abilities.
Closer's best SKIMS dupes at a glance
Best SKIMS top dupe: 365 Short Sleeve T-Shirt in Chocolate, £28 on TALA
Best SKIMS bodysuit dupe: Black Sleeveless Racer Bodysuit, £7 on New Look
Best SKIMS dress dupe: Fitted Long Strappy Dress, £19.99 on Berksha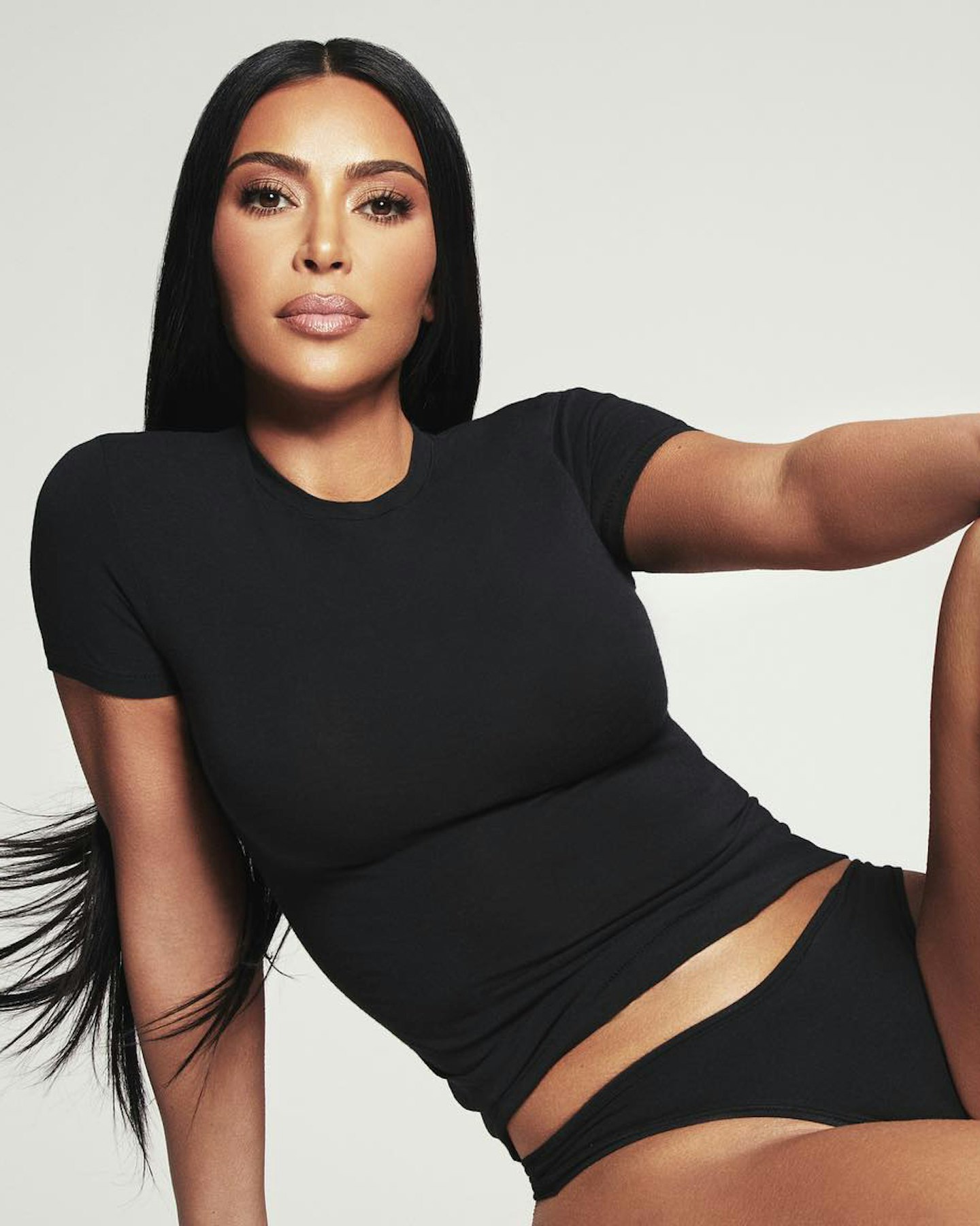 It's not just Spanx on the high street anymore when it comes to shapewear. (Although there are still loads of Spanx dupes out there if that's what you're after). SKIMS has made a name for itself as an inclusive brand with a variety of sizes and shades across its range.
But not to worry, as there are plenty of stellar SKIMS dupes available on the high street at a fraction of the cost, whether you want a SKIMS dress dupe, a shapewear bodysuit or even just tummy control outfits, we've rounded up the very best copycats so you can channel your best Kardashian life, hun.
SHOP: The very best SKIMS dupes for 2023
Best SKIMS top dupe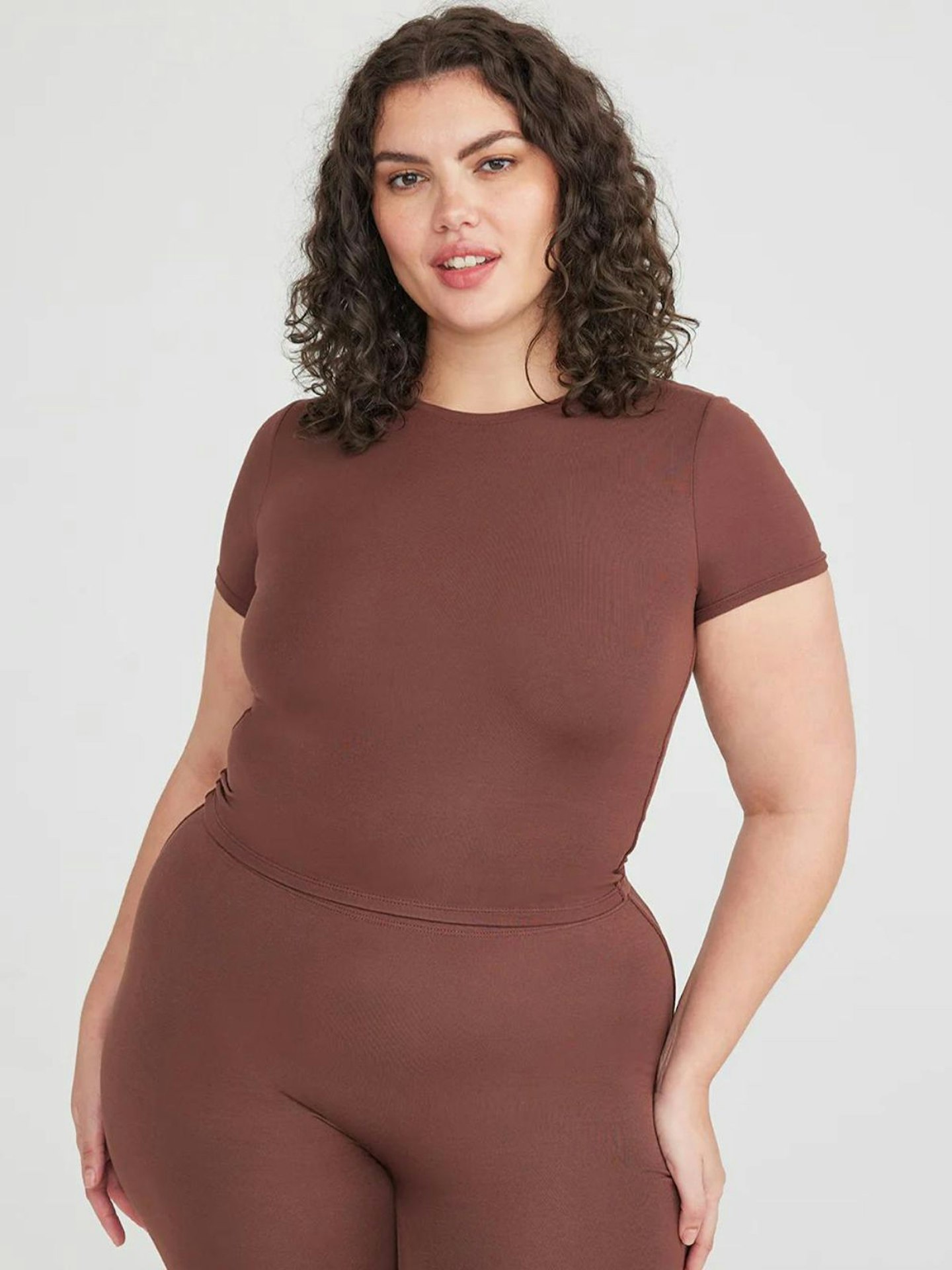 TALA
Description
TALA does SKIMS dupes oh-so-well, and this 365 Short Sleeve T-Shirt is a sure dupe. It's not just
Best SKIMS bodysuit dupe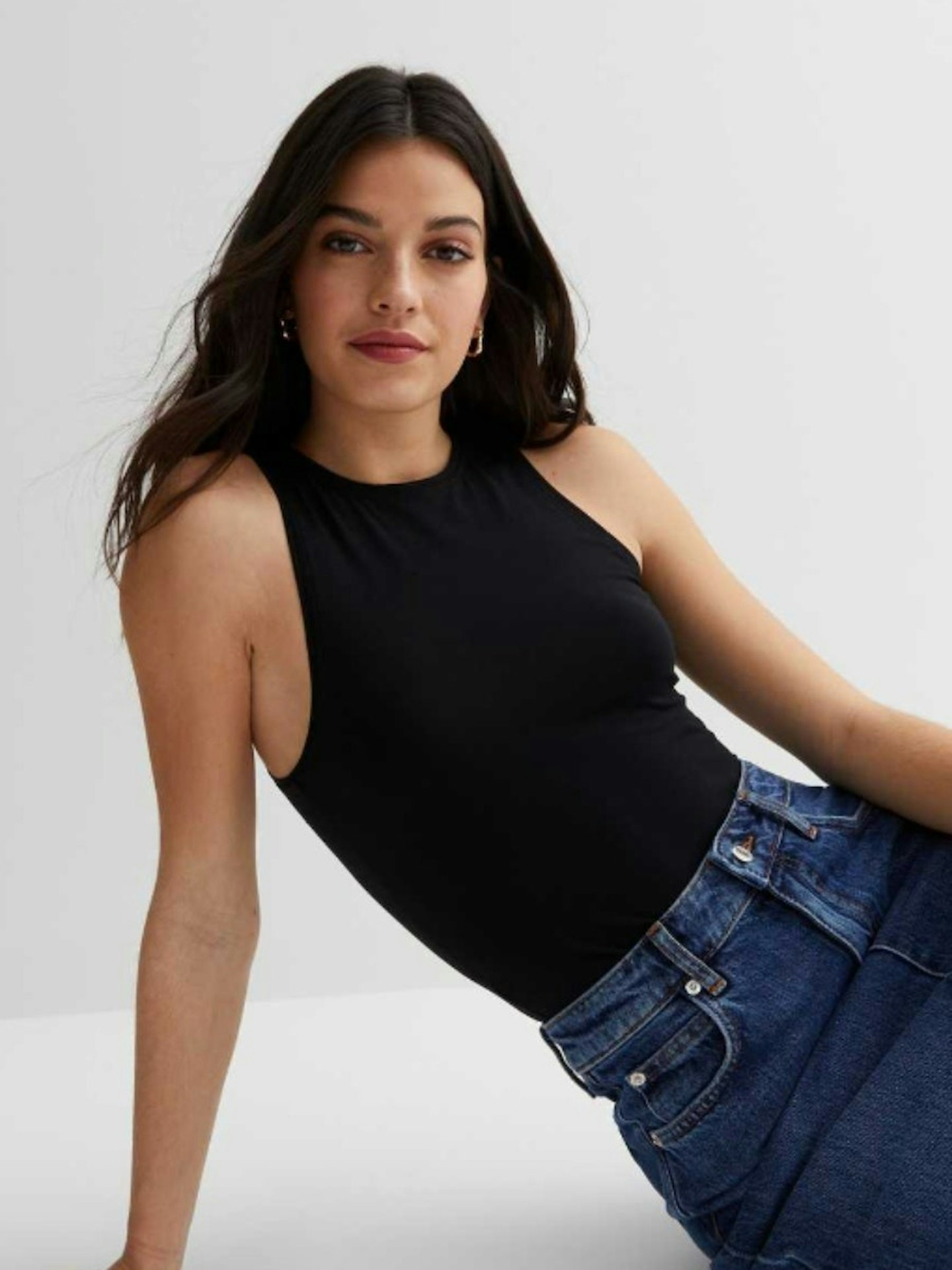 new look
Description
The viral New Look Sleeveless Racer Bodysuit is a SKIMS dupe that's available in up to three
Best SKIMS dress dupe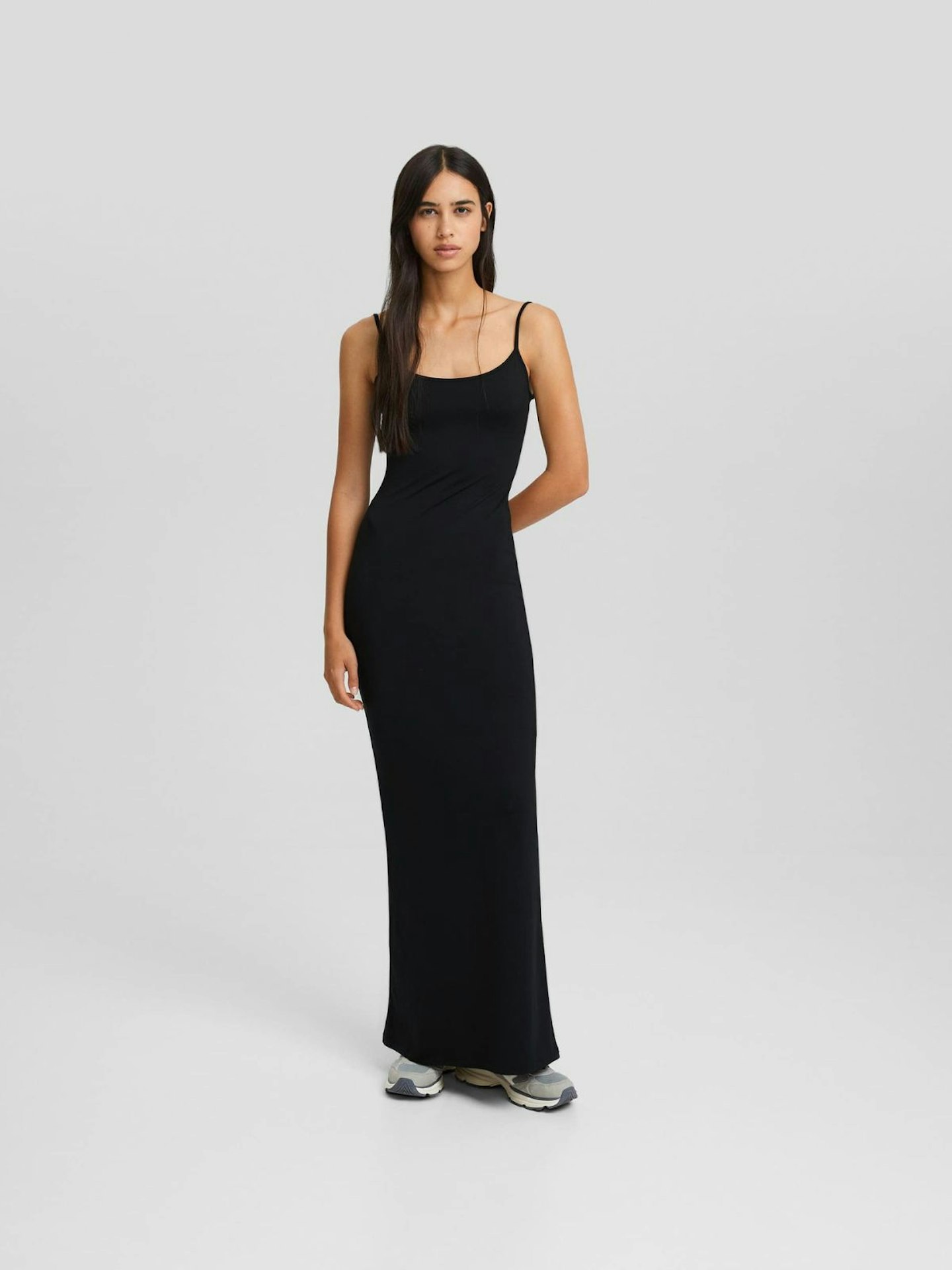 bershka
Description
This TikTok viral dress is a perfect dupe for the SKIMS strappy dress that looks oh-so-luxurious
Best SKIMS t-shirt bodysuit dupe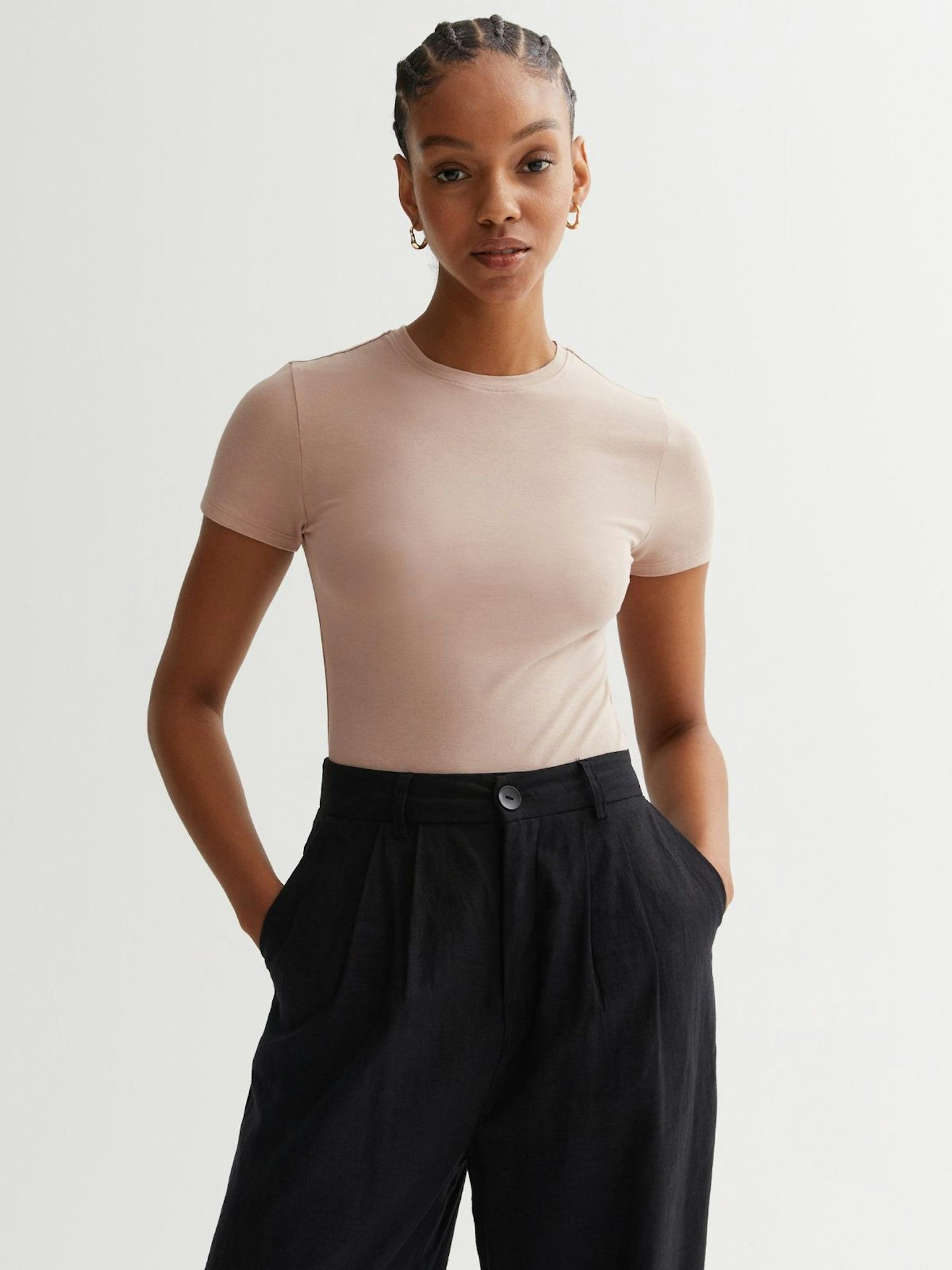 New Look
Description
In shades of mink, stone, white and black, New Look does it again with their Short Sleeve Bodysuit
Best SKIMS crop top dupe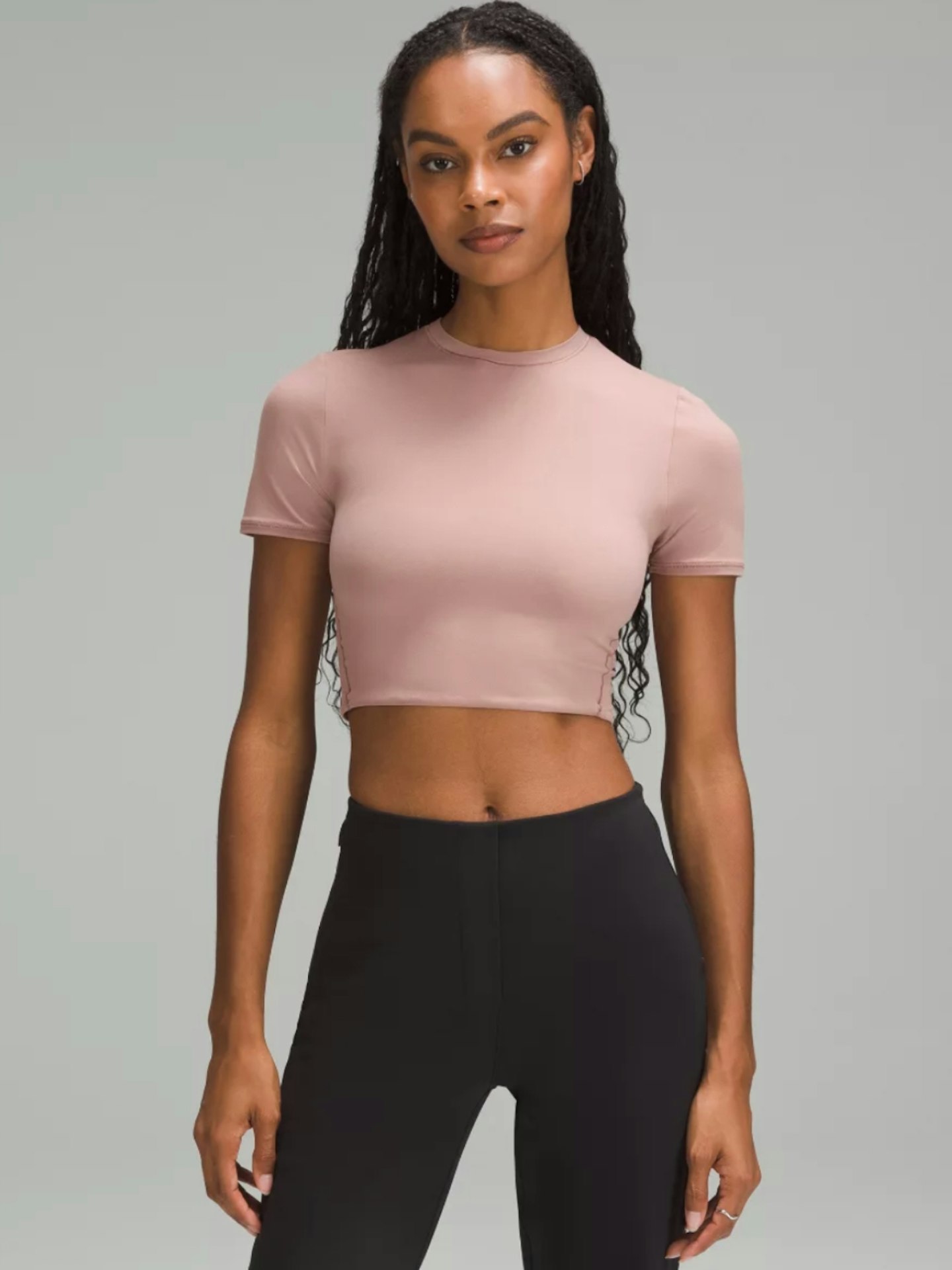 lululemon
Description
If you're not so keen on SKIMS and want to try another brand that does the same style of
Best SKIMS wireless bra dupe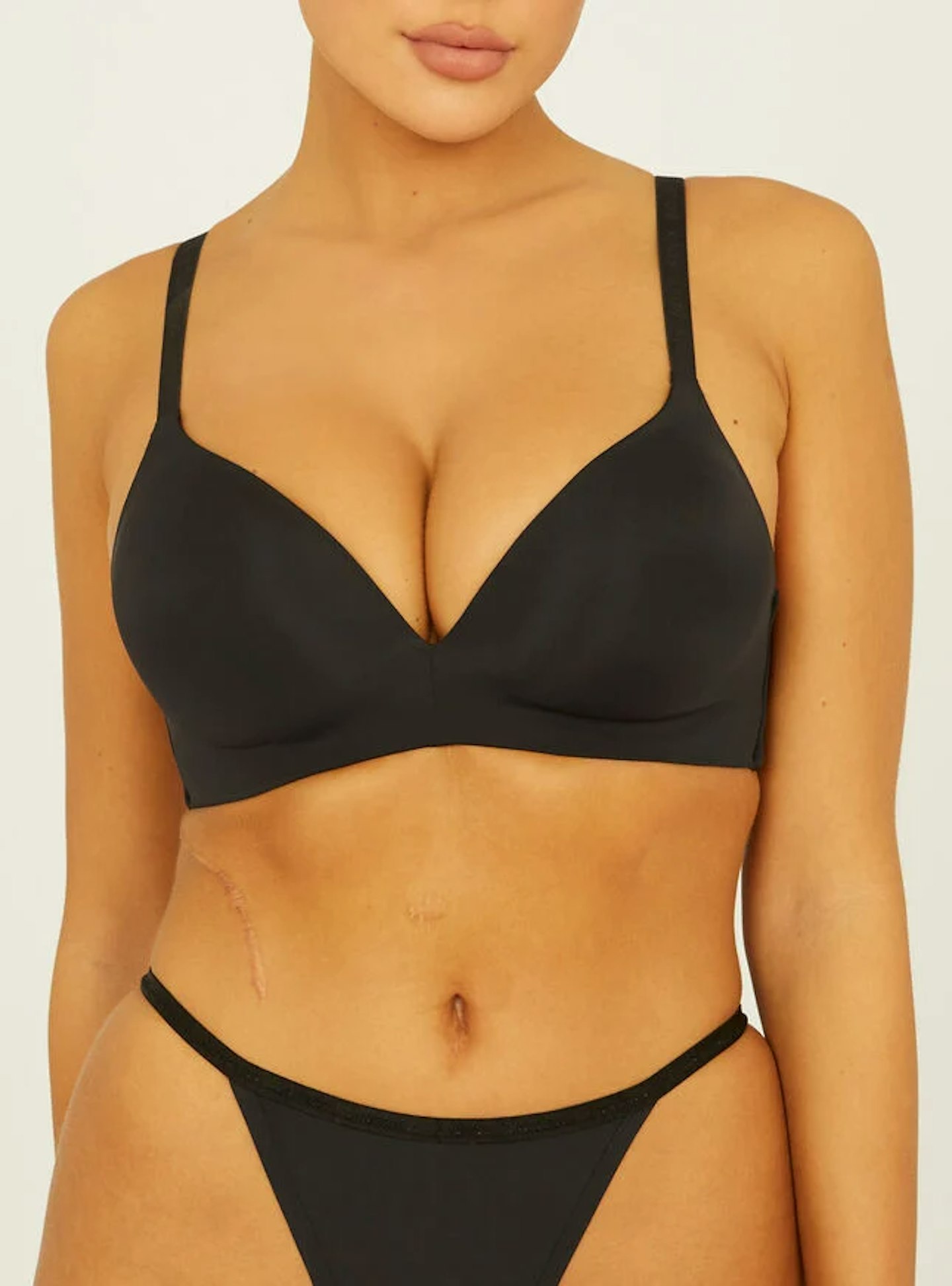 boux avenue
Description
Boux Avenue is well known when it comes to lingerie, and their new Solutions collection has plenty
Best SKIMS long-sleeve bodysuit dupe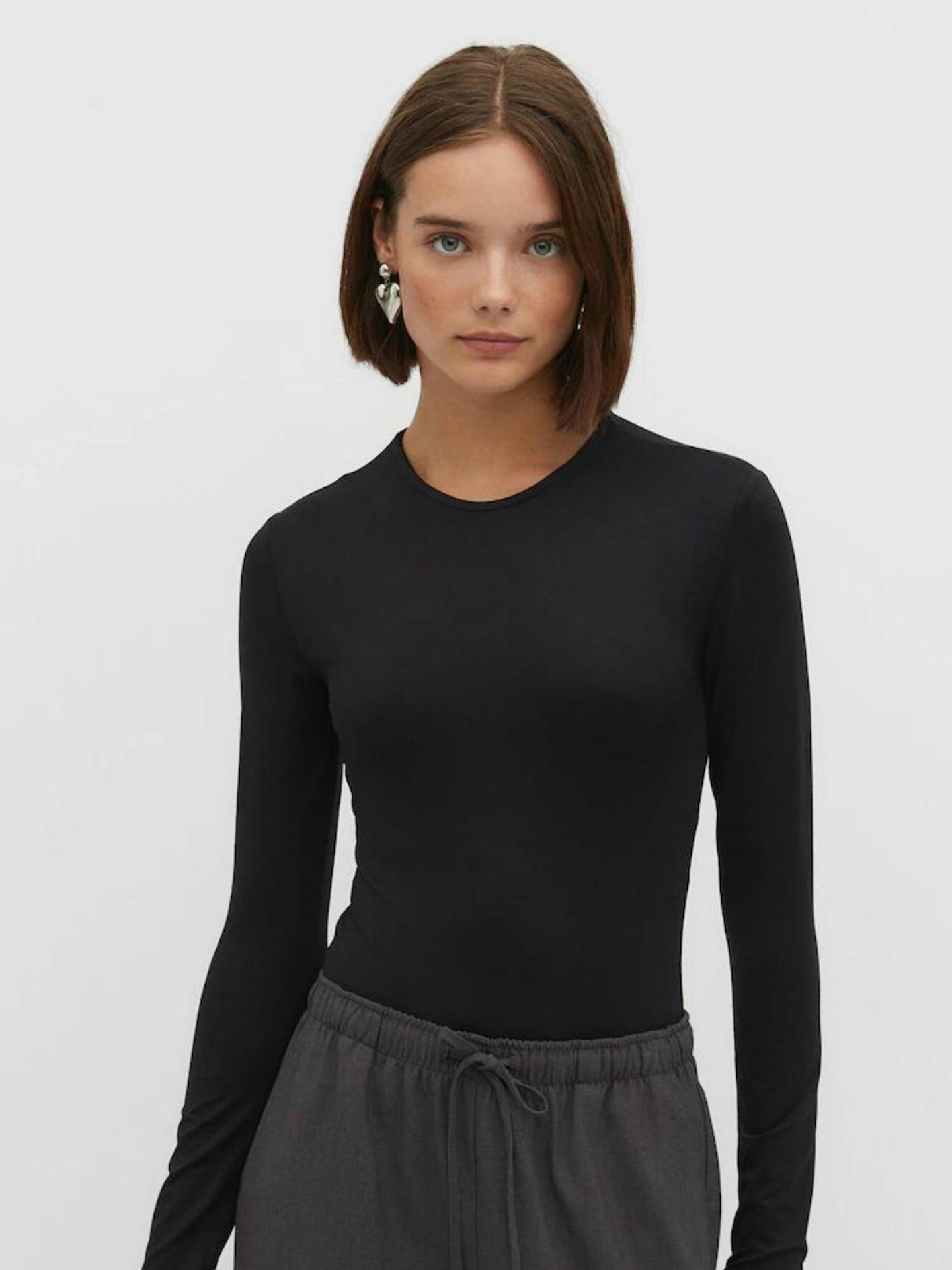 stradivarius
Description
Make getting dressed easy with a black Basic Polyamide Bodysuit from Stradivarius, which is a
Best square-neck long-sleeve bodysuit dupe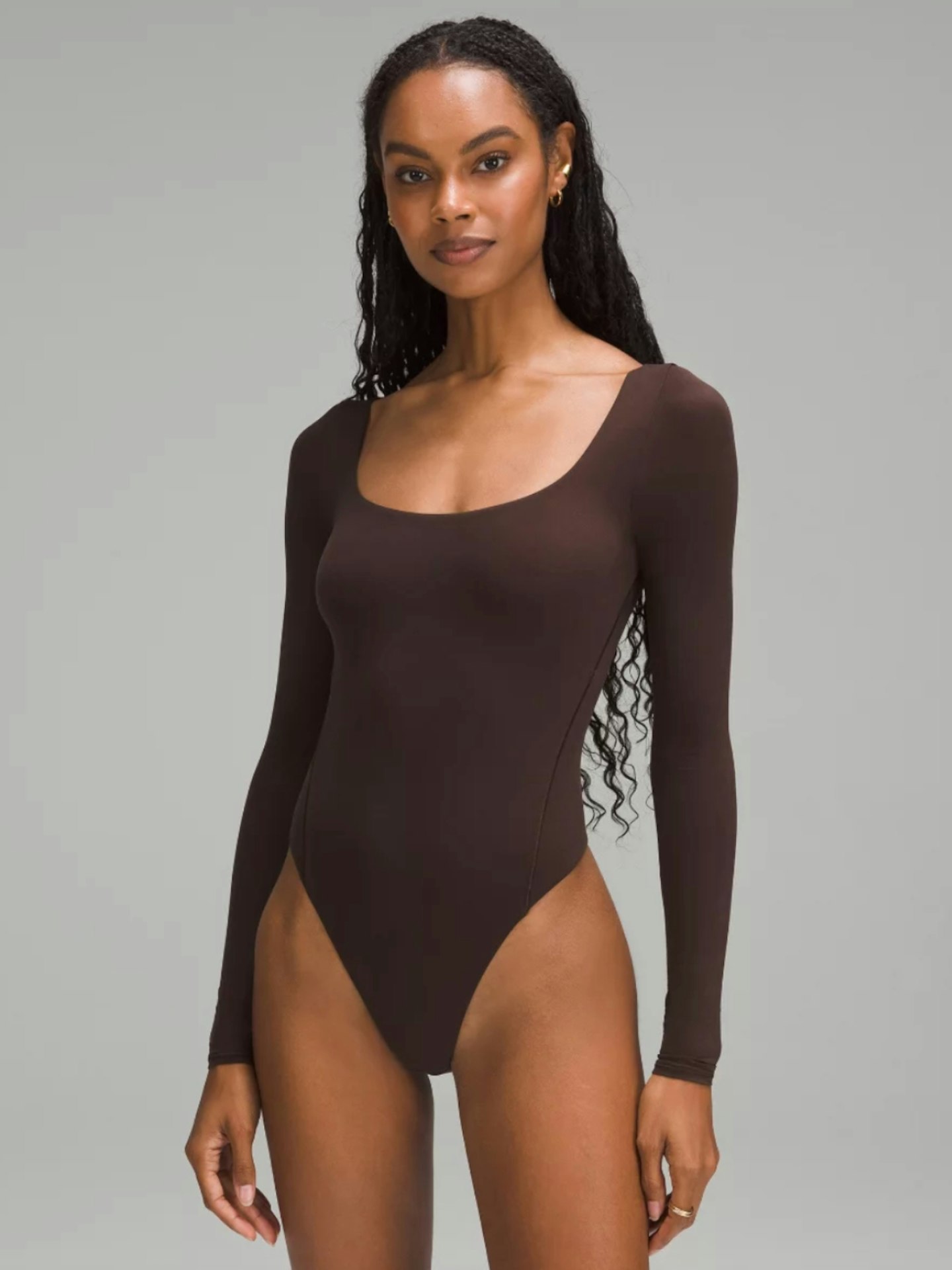 lululemon
Description
Tested by the Closer writers, the Lululemon Wundermost Bodysuit passes the buttery-smooth texture
Best SKIMS strapless bra dupe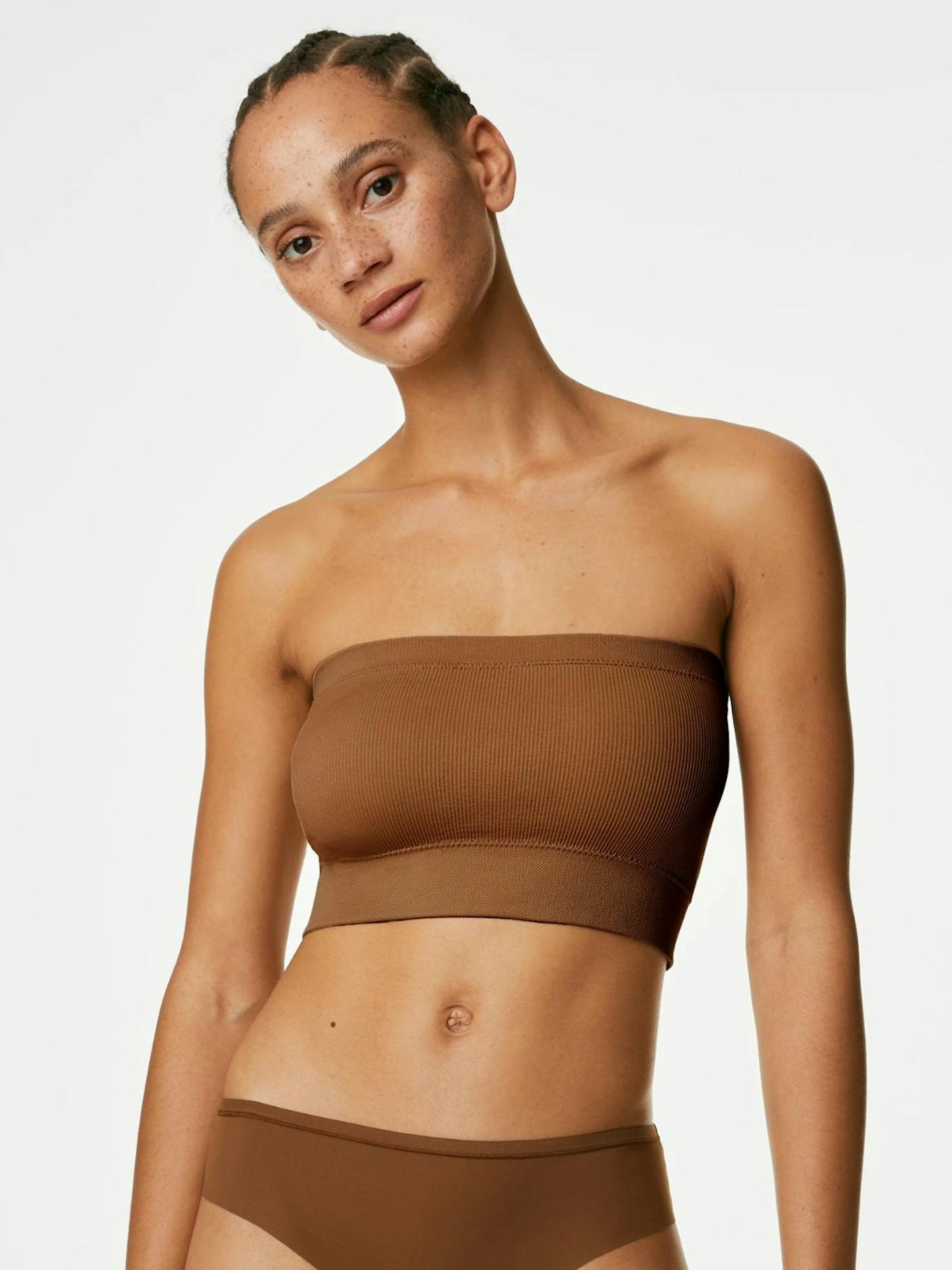 Marks and Spencer
Description
Don't underestimate Marks and Spencer when it comes to SKIMS dupes, they've got the Seamless
Best SKIMS shorts dupe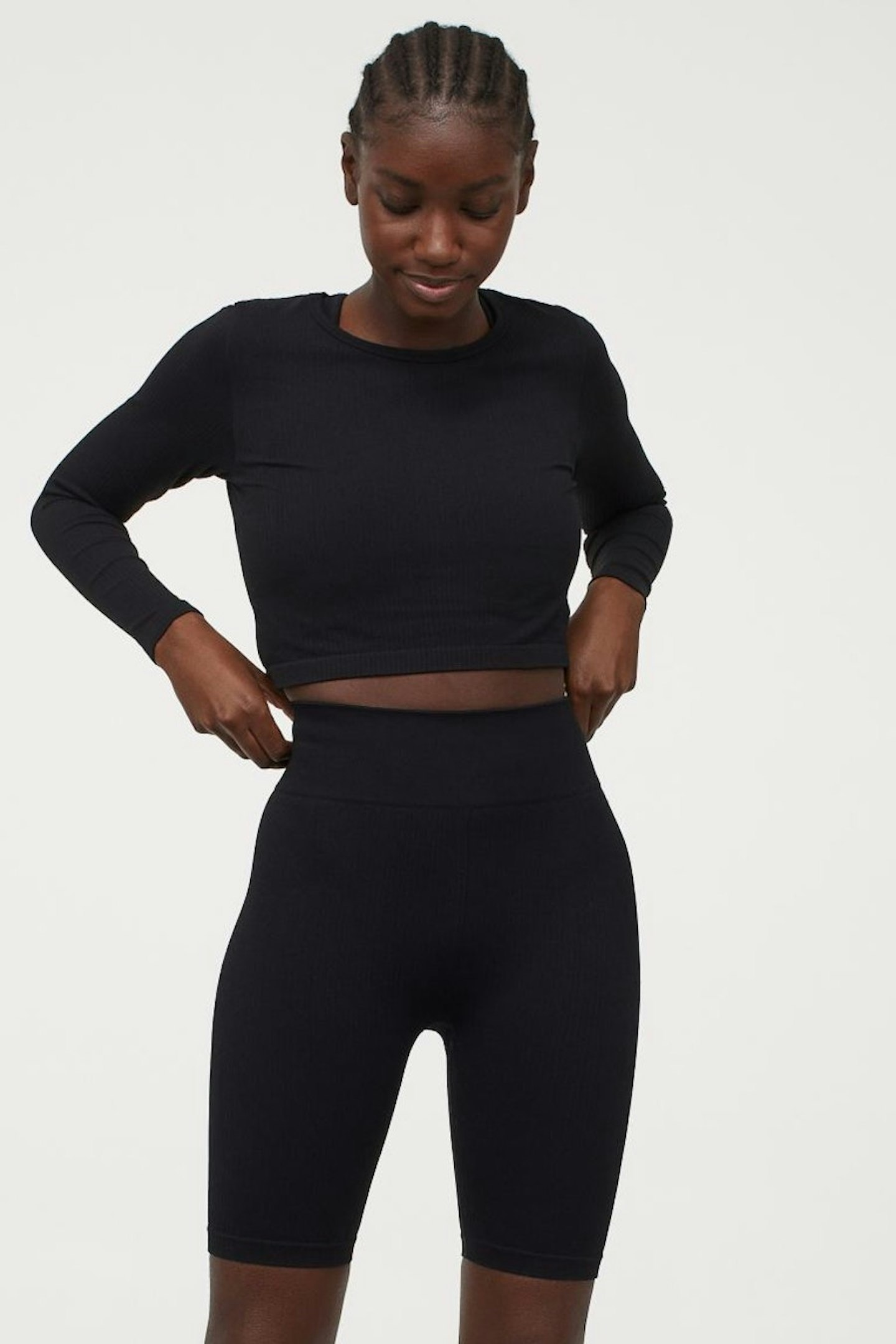 h&m
Description
Cycling shorts are perfect for layering under an oversized tee - the perfect off-duty attire. At
Best SKIMS bralette dupe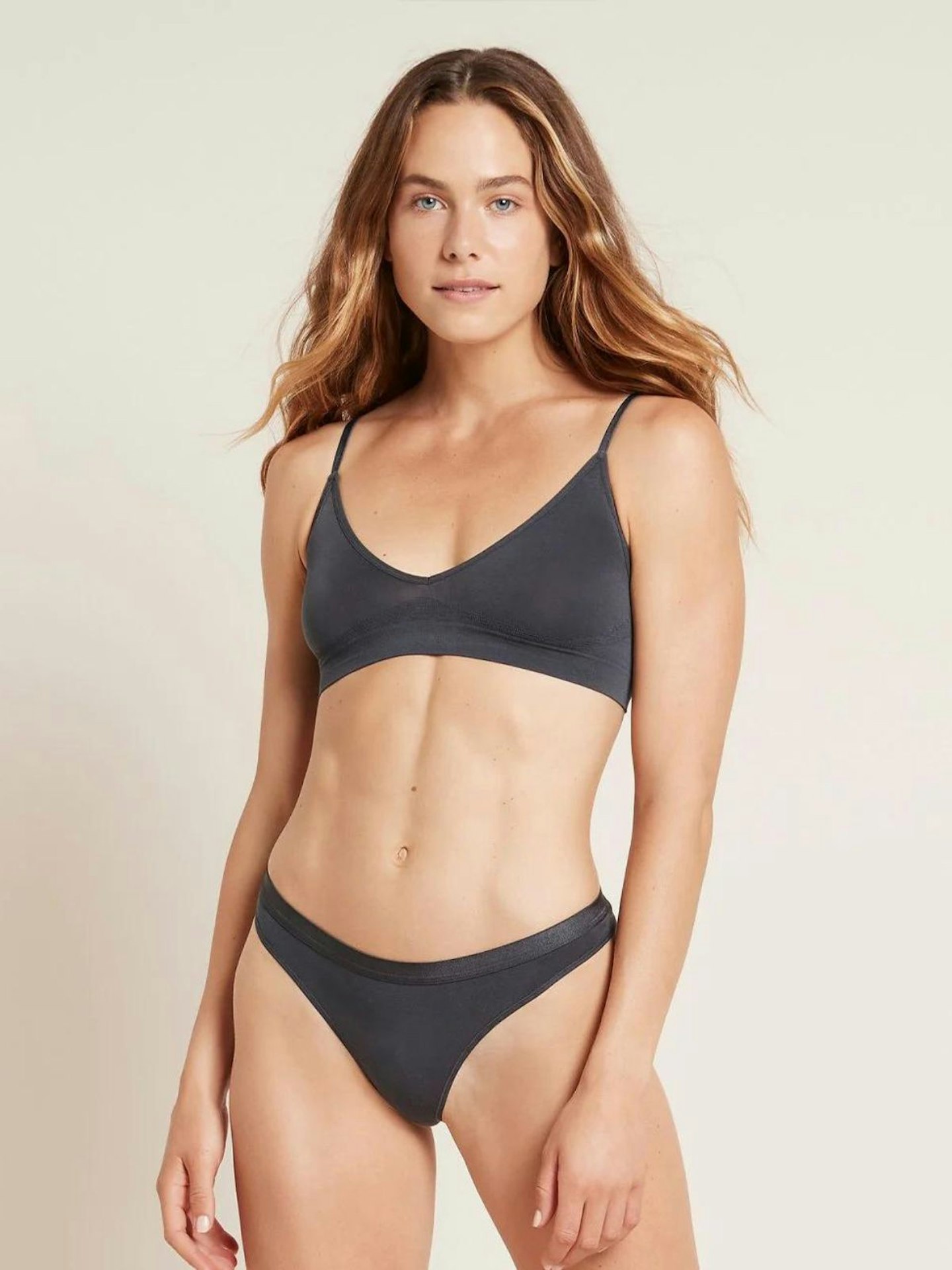 boody
Description
This BOODY softer-than-soft LyoLyte Triangle Bralette was made for lounge days. One delighted
Best SKIMS high neck bodysuit dupe
Marks and Spencer
Description
Entering the arena of SKIMS dupes are Marks and Spencer with their new range of seamless
Best SKIMS unitard dupe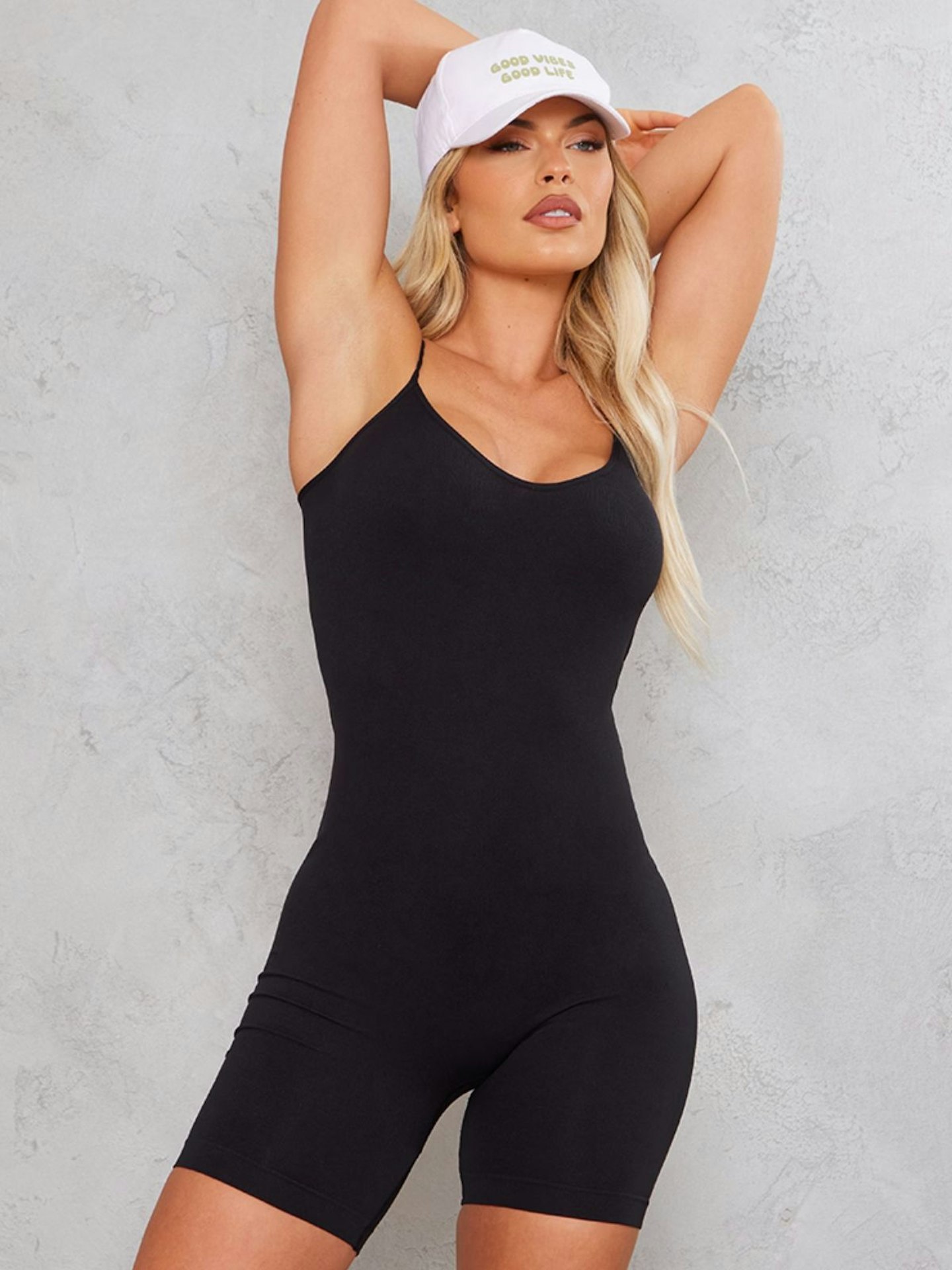 PrettyLittleThing
Description
Buy the SKIMS Seamless Sculpt Mid Thigh Bodysuit for £72 - or save yourself over £50 with this
Best SKIMS thong dupe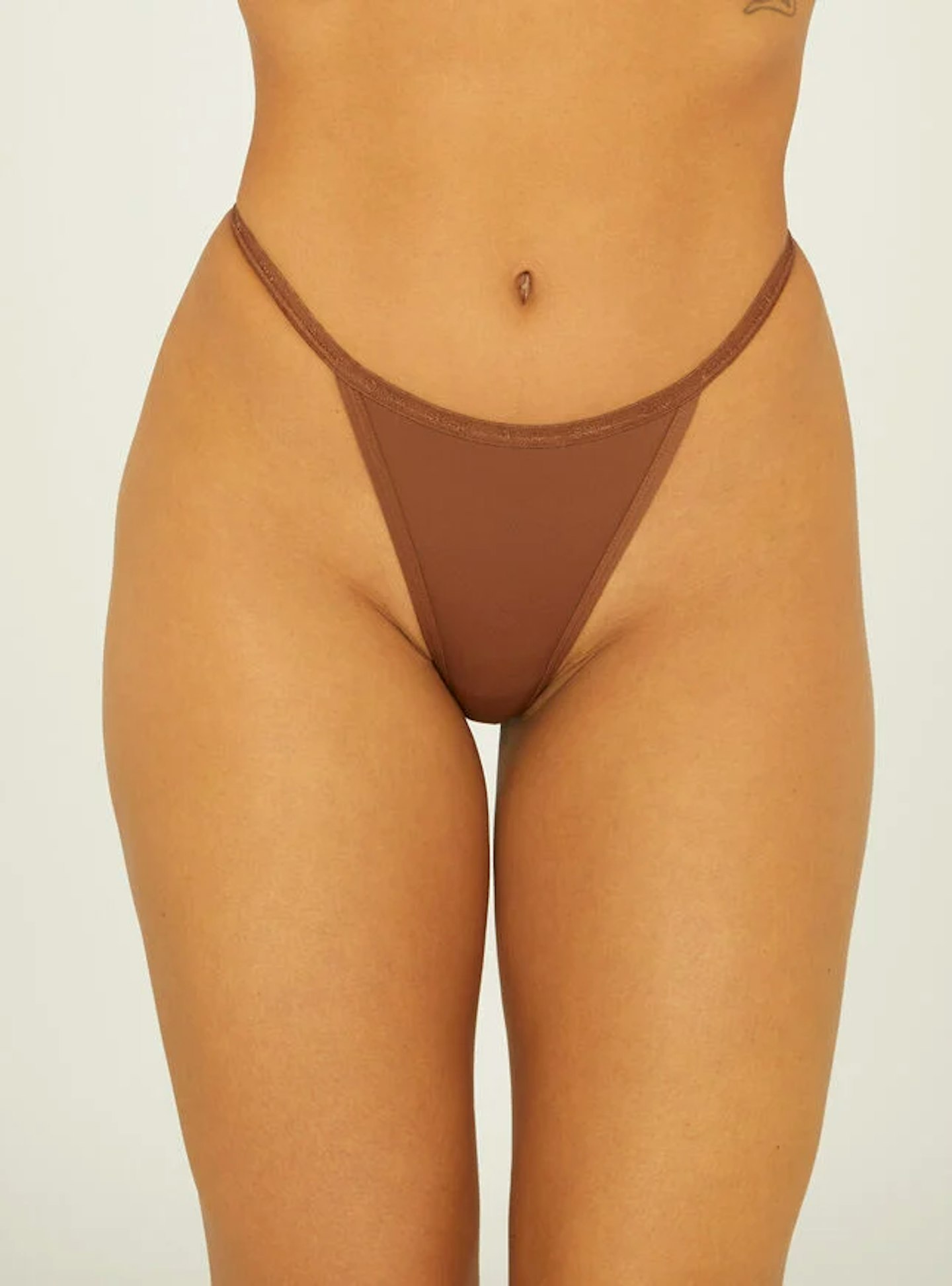 Boux Avenue
Description
Similar to SKIMS' T String Thong, Boux Avenue's Lucie Thong is a great shout if you're looking for
Best SKIMS square neck top dupe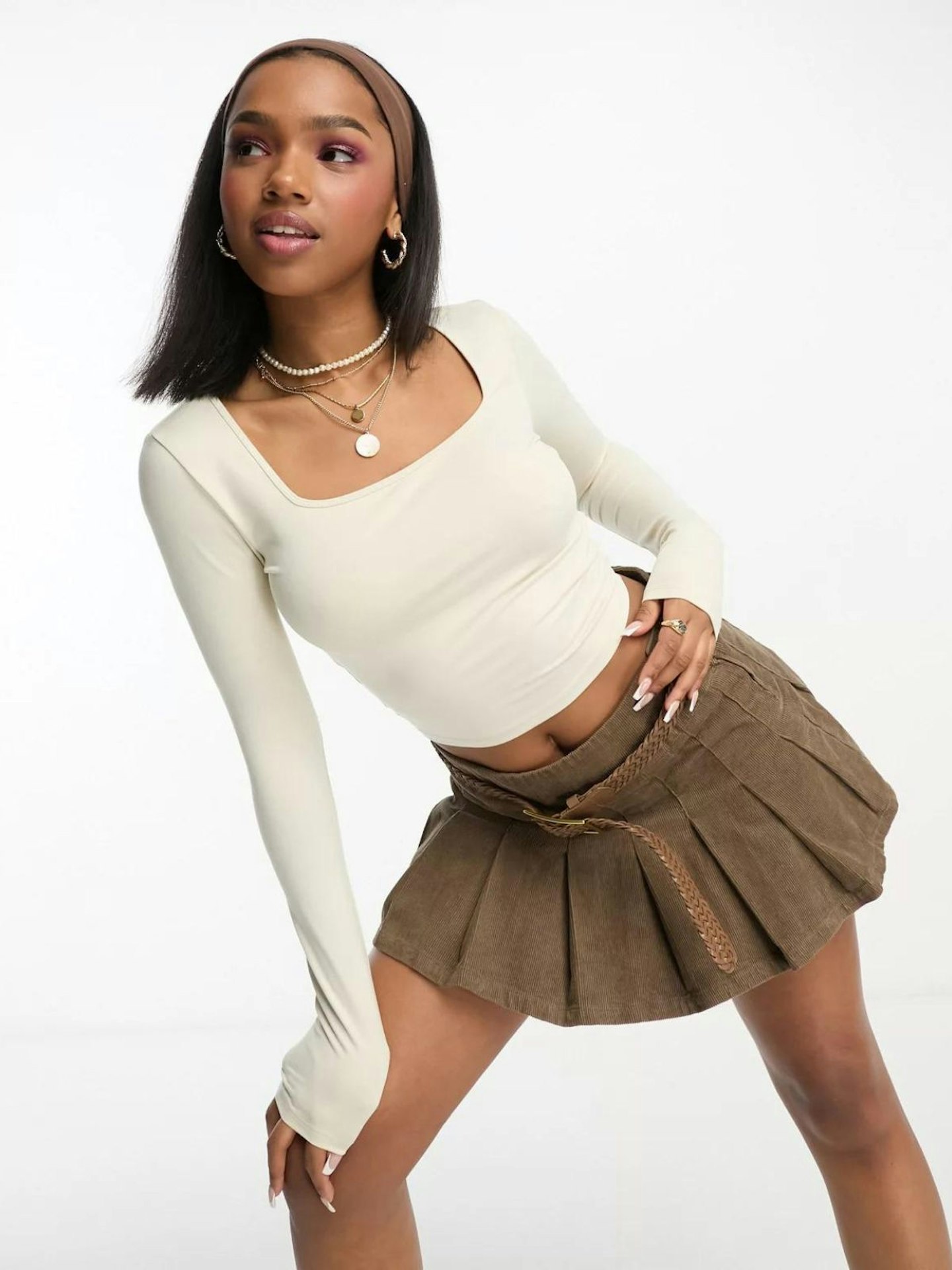 hollister
Description
Another 'your skin but better' type top, for under £10, is this Hollister Seamless Square Neck
Best SKIMS vest dupe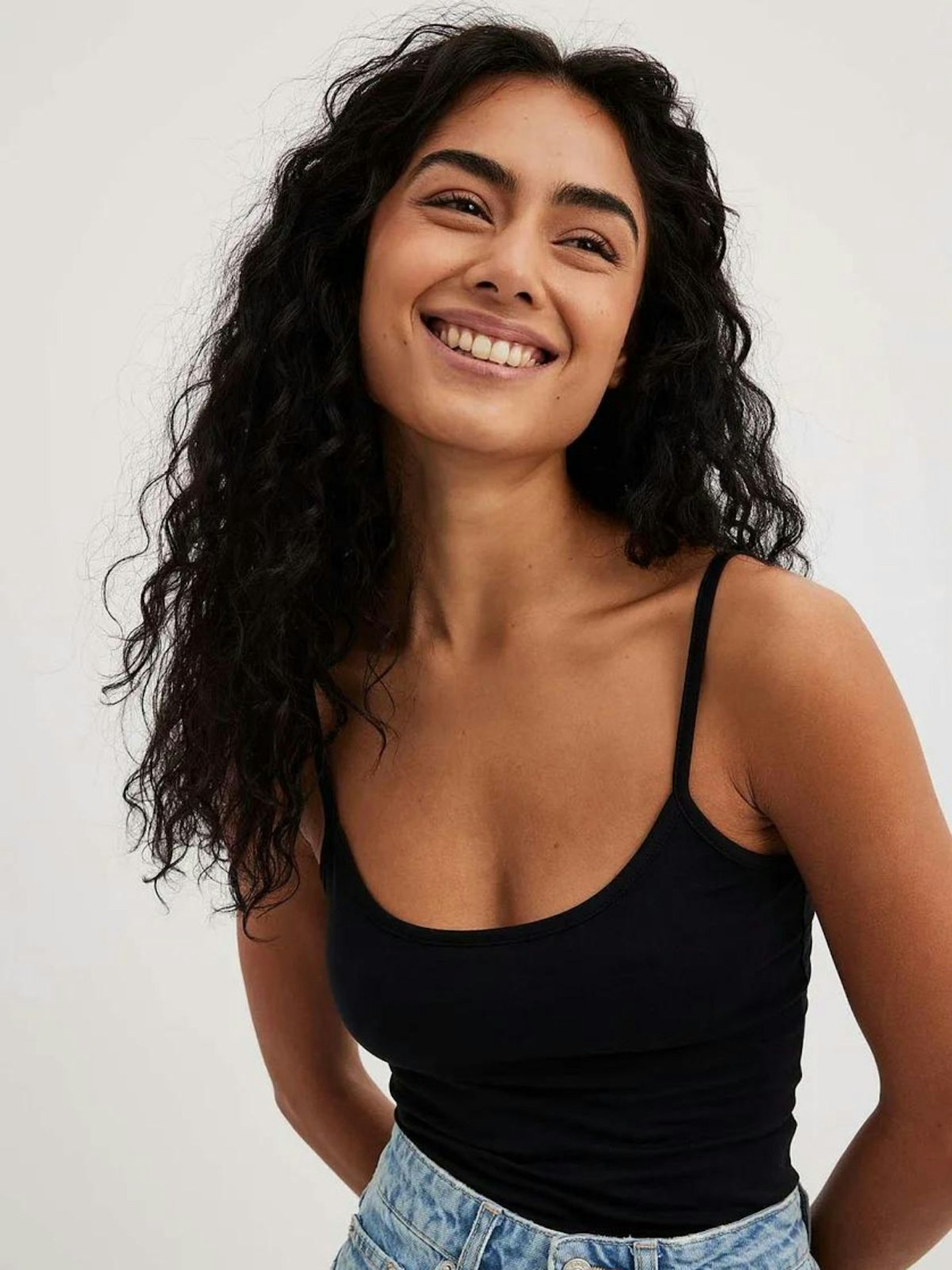 na-kd
Description
Never underestimate the power of a great tank top - a must if you're wanting to recreate the Kim K
Where to find the best SKIMS dupes?
From H&M SKIMS dupes to Berksha, there are loads of alternatives on the high street. Some of our favourite brands are included in the list above, and this is where you can shop the best dupes for SKIMS. What exactly are we looking for when it comes to copycats for the premium brand, you say? Seamless, form-fitting clothes that come in a variety of nude tones.
What celebrities are in love with SKIMS?
From shapewear leggings to loungewear and more, it's no surprise that the range from the Kardashian is being swept off the shelves, even being a go-to brand for some big celeb names. Taking to socials, these celebs practically sang the praises of the shapewear brand.
Chrissy Teigen revealed she was a big fan of the SKIMS one-legged shapewear shorts. She commented on Twitter, "Oh my god I don't have to cut one side of my Spanx anymore!!!!!"
Even Geordie Shore star and wearer of great clothes, Sophie Kasaei, raised a few eyebrows when she showed off her OOTD, which instantly roused suspicion she was emulating the Kim K brand in a SKIMS dupe.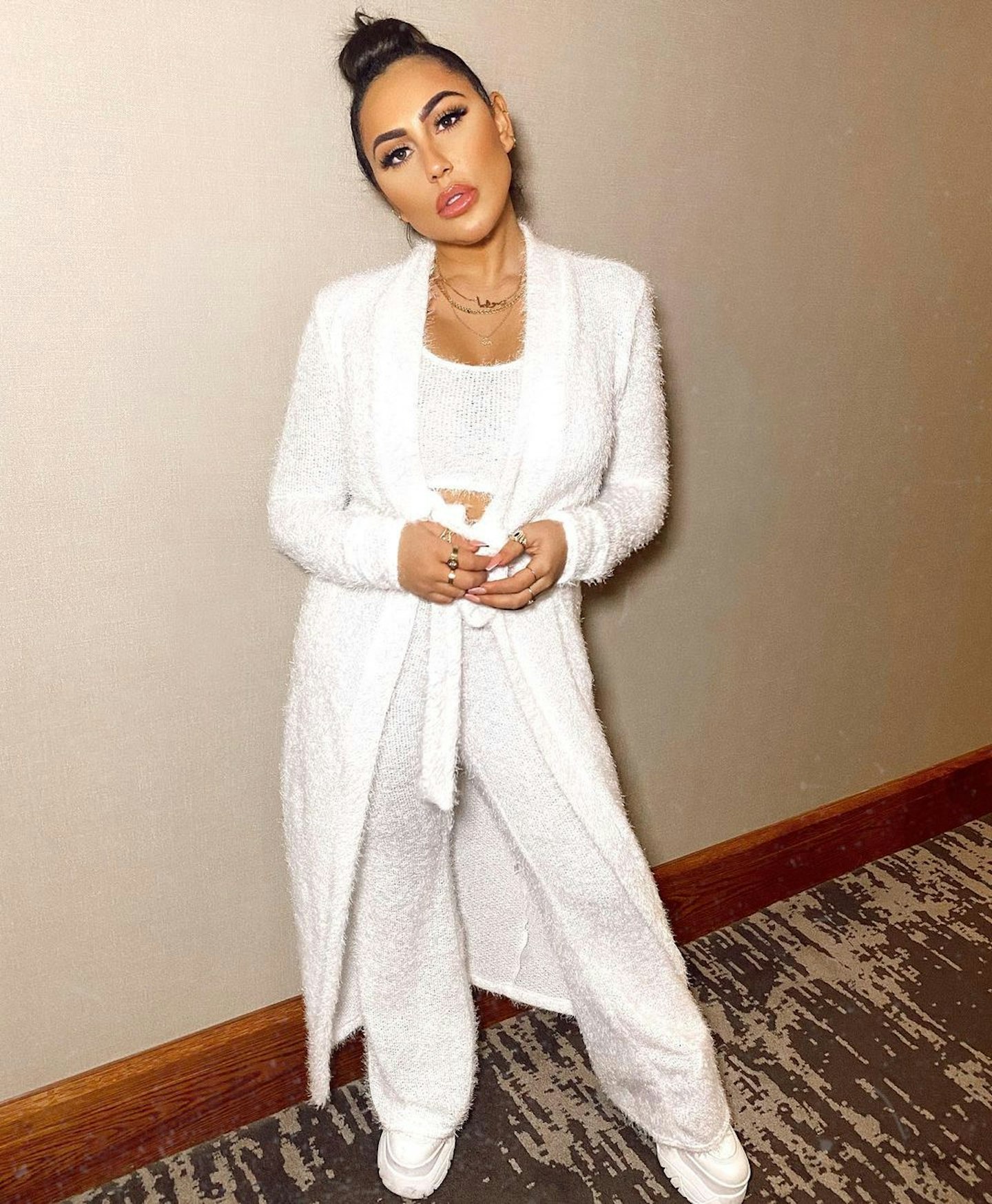 One user pointed out that the ensemble "looks like Kardashian's PJs".
Another wrote, "Another SKIMS copy, but who can blame them when Kim's is so expensive!!"
To be fair to the Kardashian doppelgänger, SKIMS is expensive. £124 for the SKIMS cosy knit robe? We'll take the dupe.
Aimee Jakes is the shopping editor across heat and Closer. As well as mainly writing about skincare launches, high-street fashion and gym bag essentials, she also regularly chats to celebs about their wellness routines for heat's Self-Care Sunday.