If there's one word we'd use to describe Holly Willoughby it's 'wholesome'. Or maybe 'blonde'. Perhaps even 'fiesty'.
What we're saying is, if you were playing a word association game, Mallet's Mallet or similar, we'd be willing to bet a cool £5 that if 'Holly Willoughby' came up and the word 'lube' was the next one out of your mouth you could definitely expect a bash on the head.
And yet here we are.
Today, Holly announced details of her long-teased new project, Wylde Mood, which from what we can tell so far is a sort of British Goop.
Holly explains, "I want Wylde Moon to be a place where I can share the things that I love, the lessons that I've learnt, the things I see and instantly want to share with others."
And that includes the brand of lube she uses. We're here for it.
In the first iteration of the new site, Holly's stylist Danielle Whiteman shares with fans the products the This Morning star uses that we don't normally see, and highlights zip lube.
"We've all had that awful realisation that a zip is stuck or even broken whilst in a dress," Danielle says.
"Try having that happen just before a red carpet or even a live show! Nobody wants to be sewn into a dress, so I always have this to hand for those 'just in case' moments."
The preferred brand is Shurhold Snap Stick which is priced at a pocket friendly £5.76.
Here's where you can get your hands on Holly's zip lube:
Just so you know, whilst we may receive a commission or other compensation from the links on this page, we never allow this to influence product selections. This one is Holly's choice.
Holly Willoughby's preferred zip lube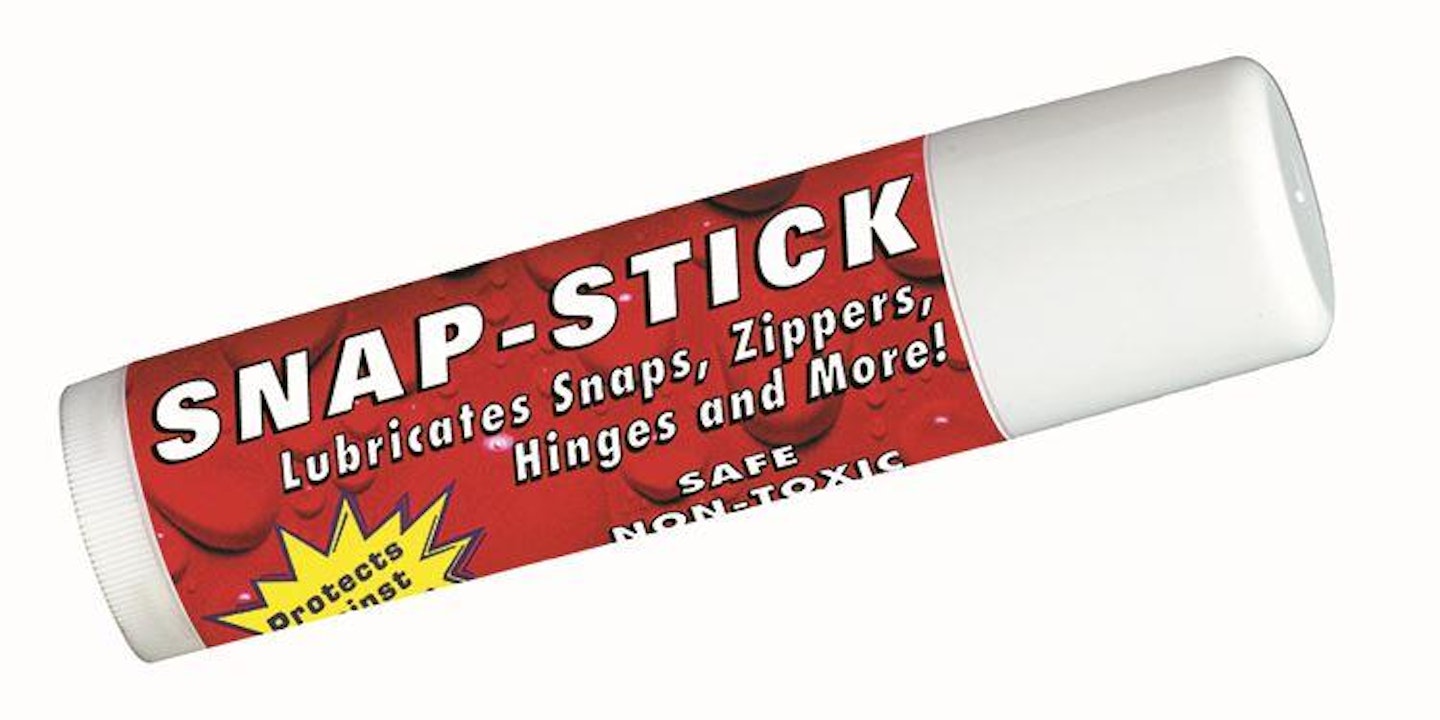 1 of 1
Snap Stick Zip Lubricant
It seems to mainly sold by sailing sites but, hey, we love a fashion hack.
Has that whetted your appetite for more Holly? Take a look at:
Holly Willoughby's outfit today: what she's wearing on This Morning and high street dupes
Read more
And that's not the only bargain product in her arsenal. Holly recently revealed her go-to eye serum and it's under a tenner.
Who is Holly Willoughby's stylist Danielle Whiteman?
Danielle and Holly started working together last year and we've been loving the outfits they've been putting together. She also works with singer, songwriter and stylish chap, Tom Grennan.
Before working with Danielle, Holly's stylist was Angie Smith. It's not known why they stopped working together but Angie now lives in Australia and has welcomed her first child.