If there's one thing we love about the beauty industry, it's that we can expect a whole host of new trends for us to sink our beauty-obsessed teeth into each year.
Remember charcoal, CBD and mushroom beauty? You might have found your new beauty fave from those trends and if so, good for you. One of the recent trends to hit the market, is face rolling.
You'll have seen jade face rollers and rose quartz face rollers all over the Instagram feeds of beauty influencers, but if you're not sure if it's for you or what the uses are, let's get the lowdown.
Benefits of face rollers
So, what are the benefits of using a face roller? We spoke to Danielle Collins, The Face Yoga Expert to find out her view.
Danielle explains that using a face roller "improves blood flow for brighter, glowing skin, relaxes tension in the face which may reduce stress-related expressions, eases tight muscles and improves lymphatic drainage to reduce puffiness in the face."
This all counts towards improving the overall texture of skin, benefitting the elasticity, and helping your face to appear more contoured.
What's more, taking some time to massage your face will make you feel more relaxed and counts towards that precious me-time we all need so desperately.
How to use a face roller
The one thing to remember about face rolling is to roll upwards. Even if you forget everything else, that'll see you through.
Danielle explains: "Start by applying your oil first and then work the face roller over the face, down the sides of the neck, up the jaw, under the cheek bones, gently under the eyes, up the area between the eyebrows and along the forehead."
Roll the device along each area around five times, always going upwards, never back and forth.
Danielle also notes that you should use it once to twice per day and that you can use your face roller on your thighs to boost circulation.
The best face rollers to use
Best facial rollers
1 of 8
Amethyst Quartz Jade Roller
Beautifully packaged, everything about this roller says: "luxury". This one has almost entirely 5* reviews, showing just how pleased the users are with it. Amethyst stones stay wonderfully cold but if you want that extra coolness, pop it in the fridge before use. Amethyst is also thought to heal physical ailments, balance hormones, aid with insomnia and bring a sense of calmness.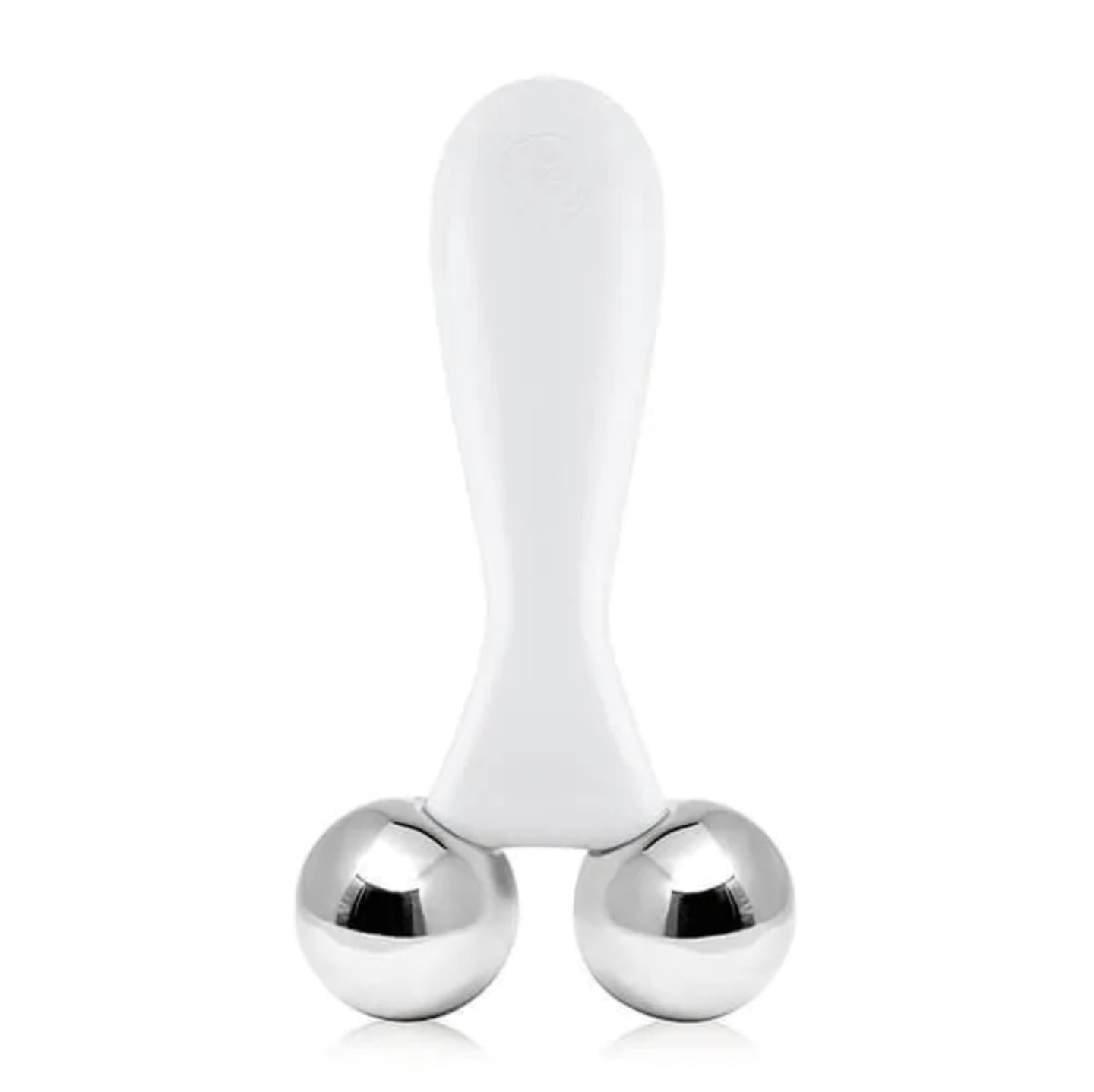 2 of 8
Oils Of Life™ Twin-Ball Facial Massager
Developed to improve skin tone and circulation, this twin-ball facial massager reduces puffiness and wrinkles. Suitable for use after being in the fridge or even warmed in a bowl of hot water, it's versatile and reviewers have been loving its effects when used every day.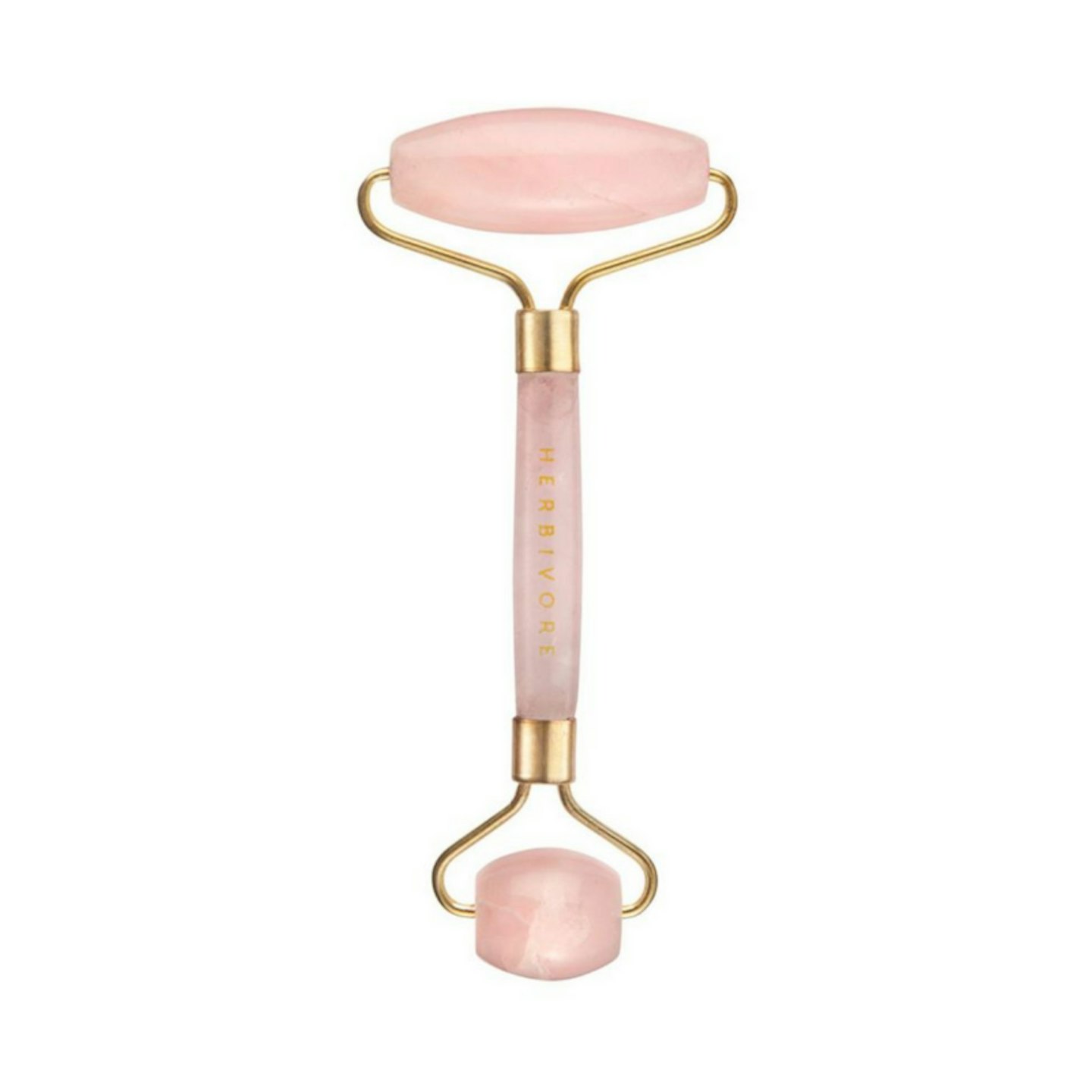 3 of 8
Herbivore Rose Quartz Facial Roller
If you're after the classic Instagram-worthy pink roller, you won't go wrong with this one from Herbivore. Wonderfully cool on your skin and easy to use, this stone is thought to ease tension, stress and soothe anxiety while increasing self-love.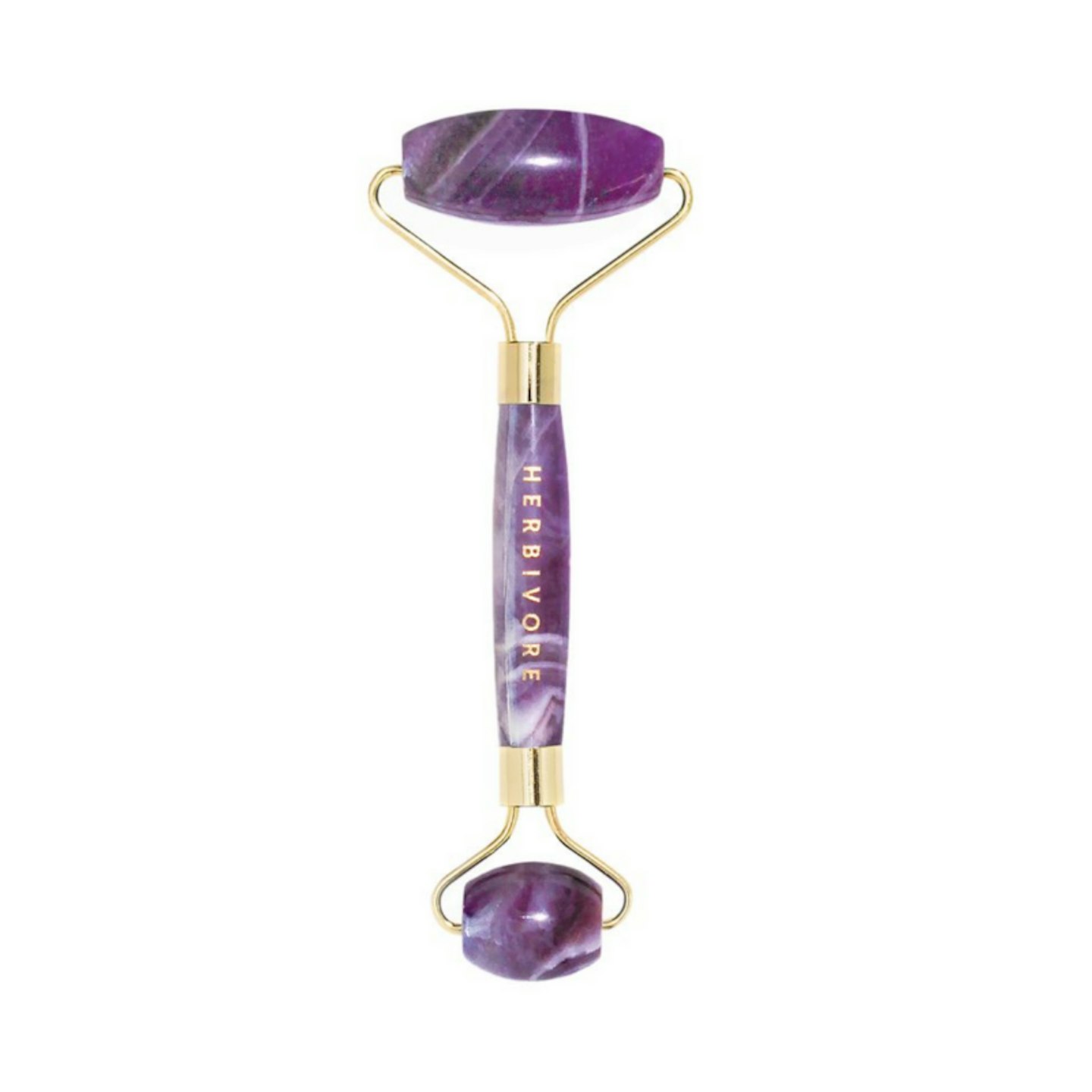 4 of 8
Herbivore Amethyst Rolle
This face roller feels gorgeously cool on the skin and doesn't need to go in the fridge to deliver. It's sturdy, a good size and helps to de-puff and calm skin.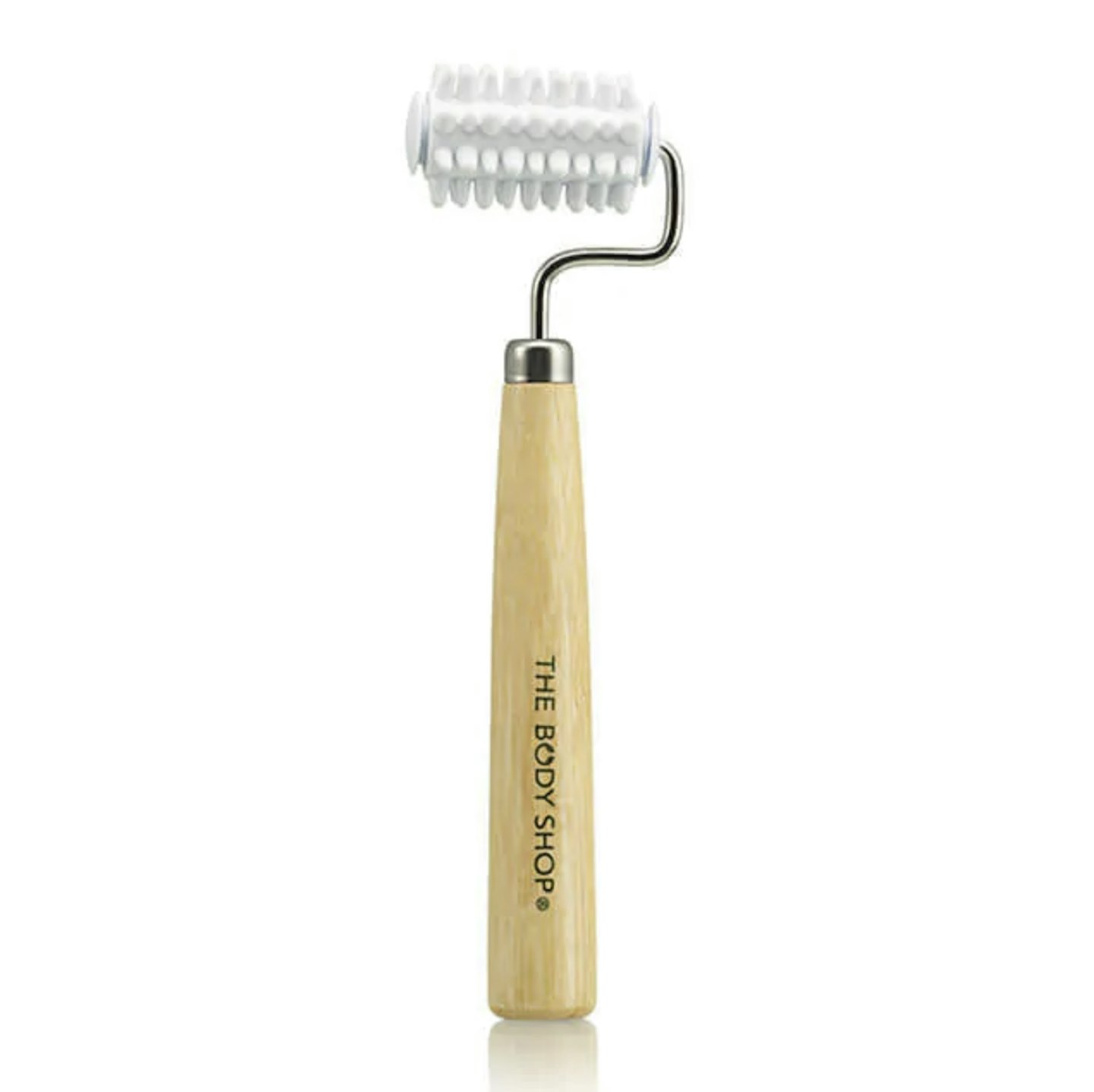 5 of 8
The Body Shop Facial Massager
If you've been looking for a ridged facial roller, this one from The Body Shop is extremely popular. Perfect for toning skin, making it feel tighter and look younger, it's a great one to add into your beauty routine.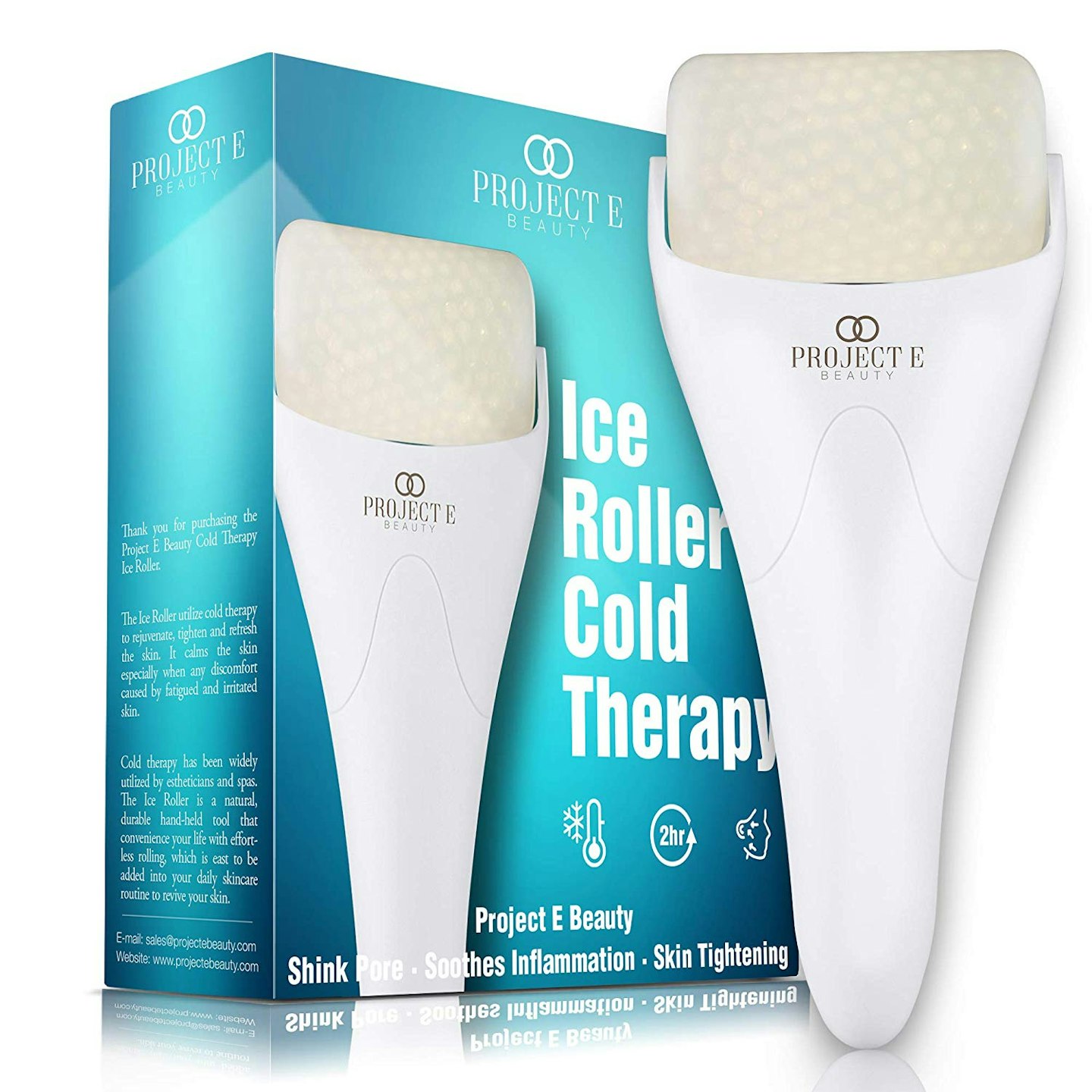 6 of 8
Project E Beauty Ice Roller
This ice roller is a little different but if it's cooling you need, it does the job perfectly. If you suffer from red and tired skin, this will give it a pick-me-up. It's a little big for the under-eye area, but it's great for general muscular pain anywhere on your body, so that's a plus.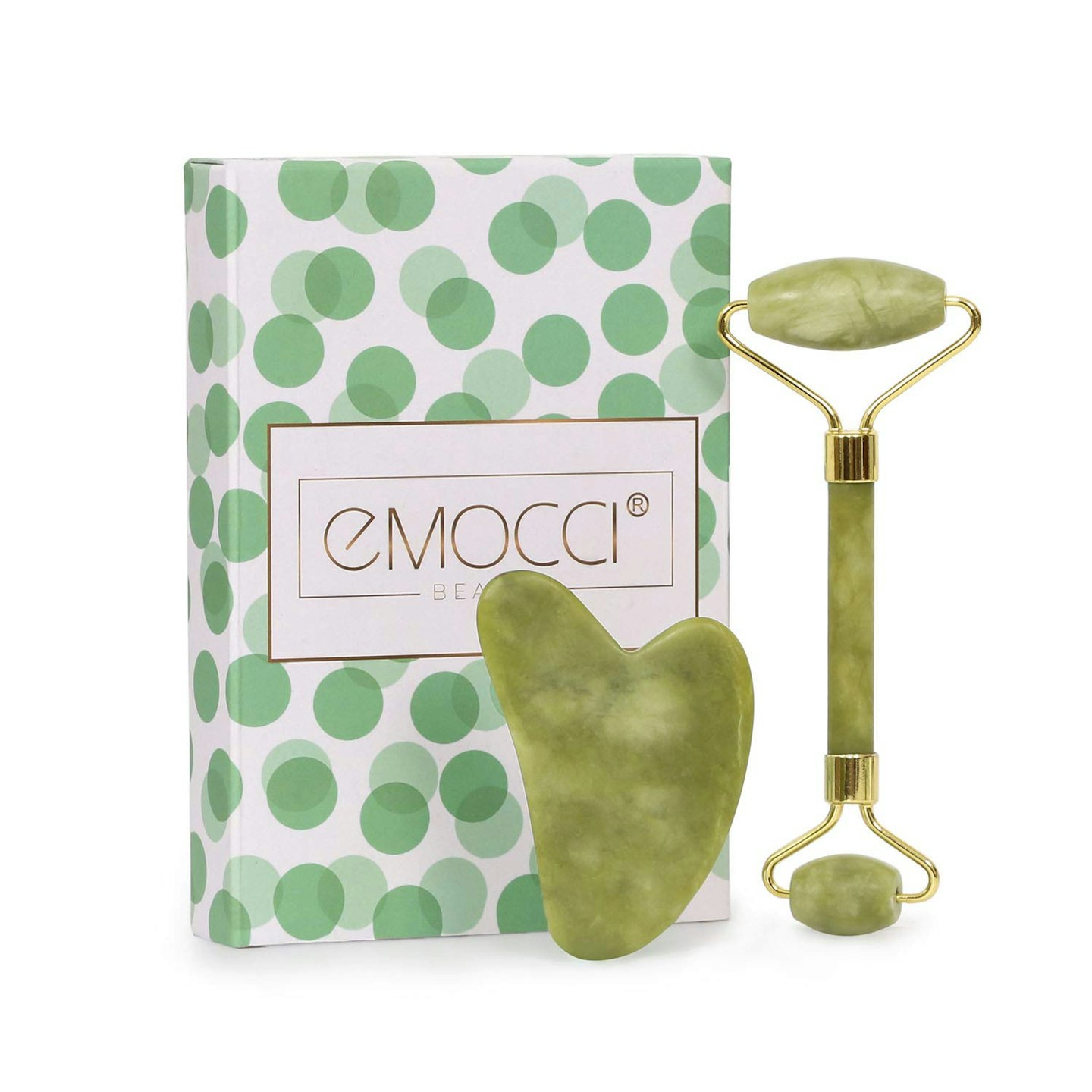 7 of 8
Jade Face Roller Massager with Gua Sha
Want to try a jade roller but don't want to splash the cash just yet? This budget-friendly version will relax and soothe skin and even comes with a Gua Sha tool, which is used to scrape along the skin to relieve tension, pain and brighten skin.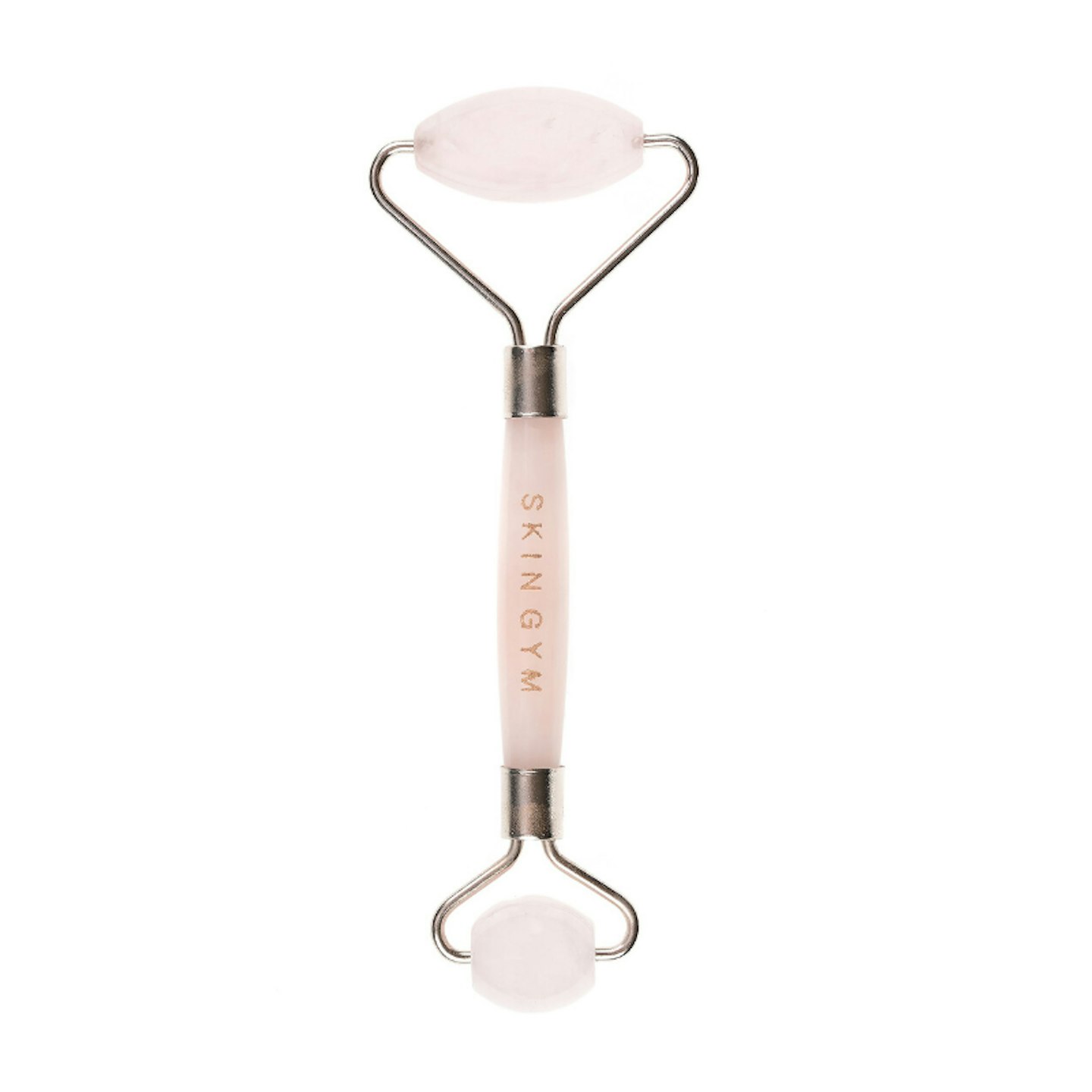 8 of 8
Skin Gym Rose Quartz Crystal Face Roller
A little pricier but reflected in its quality, Skin Gym's Rose Quartz roller cools, tightens and de-puffs the skin.
Are face rollers worth it?
Or are they just another Instagram fad? Dr Anjali Mahto believes that if you have genuine skin issues, jumping on to every product the internet loves probably isn't the best use of your time.
"One thing that has really struck me with the advent of social media over the last five to ten years is that there is so much conflicting information for those wanting advice about their skin from both a medical and beauty point of view. More and more, people turn to the internet as their first port of call for information and one thing I was noticing in my clinics as a result of this was the amount of time, effort and money being wasted by people on products that weren't going to work."
So, are face rollers actually beneficial, at all?
"Face rollers are likely to have relaxation effects, a good massage feels nice, and this alone can have the potential to reduce stress and provide positive mental health benefits. It'll reduce the amount of surface blood vessels, so the skin won't look so red and angry."
Is there anything we should be doing instead?
"For those people that don't have any specific skin problems and are blessed with "normal" skin, most basic home skincare such as moisturisers will be adequate. However, if there is a problem with the skin then home skincare as a general rule will work for mild concerns but will never be as effective as clinic-based treatments. The same goes for those interested in reducing skin ageing. At-home skincare is not as good as professional treatments. The simplest reason for this is that clinic-based treatments are stronger than what can be sold to the general public. I see people on a daily basis in my clinic that have spent a fortune on skincare which simply is not going to work despite what the packaging says."
Final thoughts
One thing's for sure, regardless of whether you buy into their skin plumping effects, a face roller is still a brilliant step to add into your self-care routine to help you relax, unwind and feel good about yourself.
I personally use mine to de-puff my skin when it's particularly stressed, or if I've had a bit too much wine the night before (oops). Just like using a face mask, I feel calm, refreshed and my skin is more glowy. I feel it also helps my serum to sink into my skin more effectively - and it just feels good!
Like any beauty product, you need to give it a fair trial and be dedicated to it, so if you're expecting miracles from using it once per week, you might want to reconsider. What's more, if you have serious skin concerns or issues, you should absolutely speak to a professional.
What to read next:
What is an acupressure mat and what are the health benefits?
The Stranger, You and more: The books all your favourite series are based on