The Real Housewives of Cheshire's favourite hairdressers Royston Blythe and Nick Malanko, introduced to the show by Dawn Ward back in 2016, have gone all out for Valentine's Day, decking out their £1.6m Wolverhampton mansion with decorations fit for Christmas.
Taking to Instagram to share their excitement for the holiday, Royston and/or Nick welcomes followers through their front door, adorned with an absolutely ginonormous Valentine's Day wreath made of pink and red roses and carnations.
Fans were loving the OTT decor, with one writing, "So understated as one would expect 😍 #bigorgohome" and another saying, "Loving your valentine door decoration❤️❤️".
Royston and Nick's wreath is from local florist Katrina Sivill at her online store Katrina Creates, but if you fancy decking your halls to celebrate love on the first Valentine's Day without COVID-19 restrictions we've got you covered.
This might be your first Valentine's day with a new love, or it could be one in a long line of Valentine's Days with the same person. It could even be that you're throwing a Valentine's Day themed party with the hope of finding that special someone. Whatever your situation this Valentine's Day, make it special with some romantic decorations. Here's a handy list of some of our faves.
Check out: the best Valentine's Day decorations
Valentine's Day decoration ideas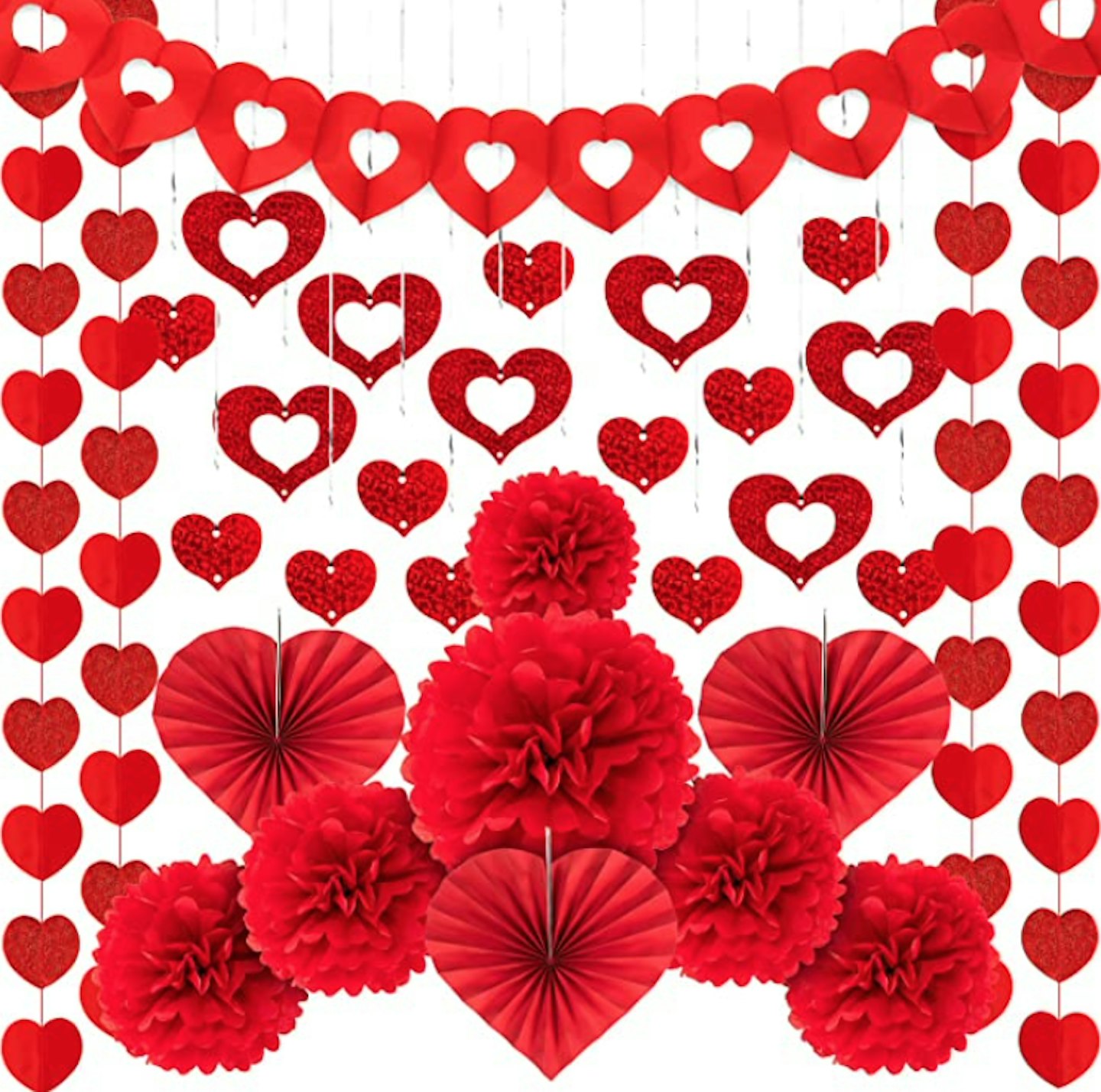 1 of 19
CREDIT: Amazon
Whaline Valentine's Day Party Decorations Kit
If you want to go all out this year, this selection of decorations may be the one for you. Whilst this may be a bit overwhelming for a small affair, this kit would be perfect for a larger gathering such as a Valentine's Day party.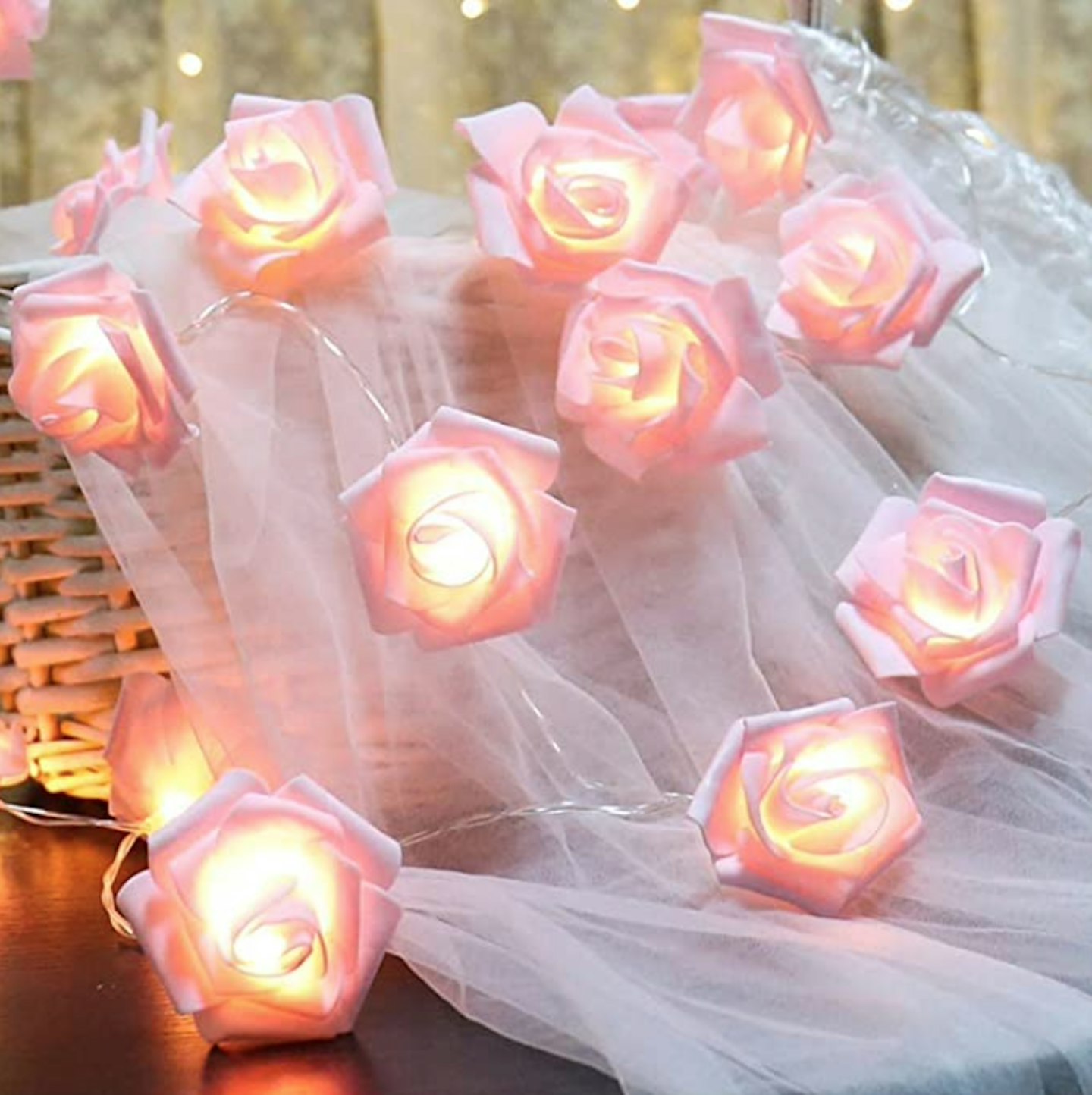 2 of 19
CREDIT: Amazon
Rose Fairy String Lights, 20 LED Pink Rose Flower Indoor Fairy Lights
These fairy lights just scream romance (but in a very subdued romantic kind of way). With decorations like this your Valentine's Day activities are sure to go down a treat.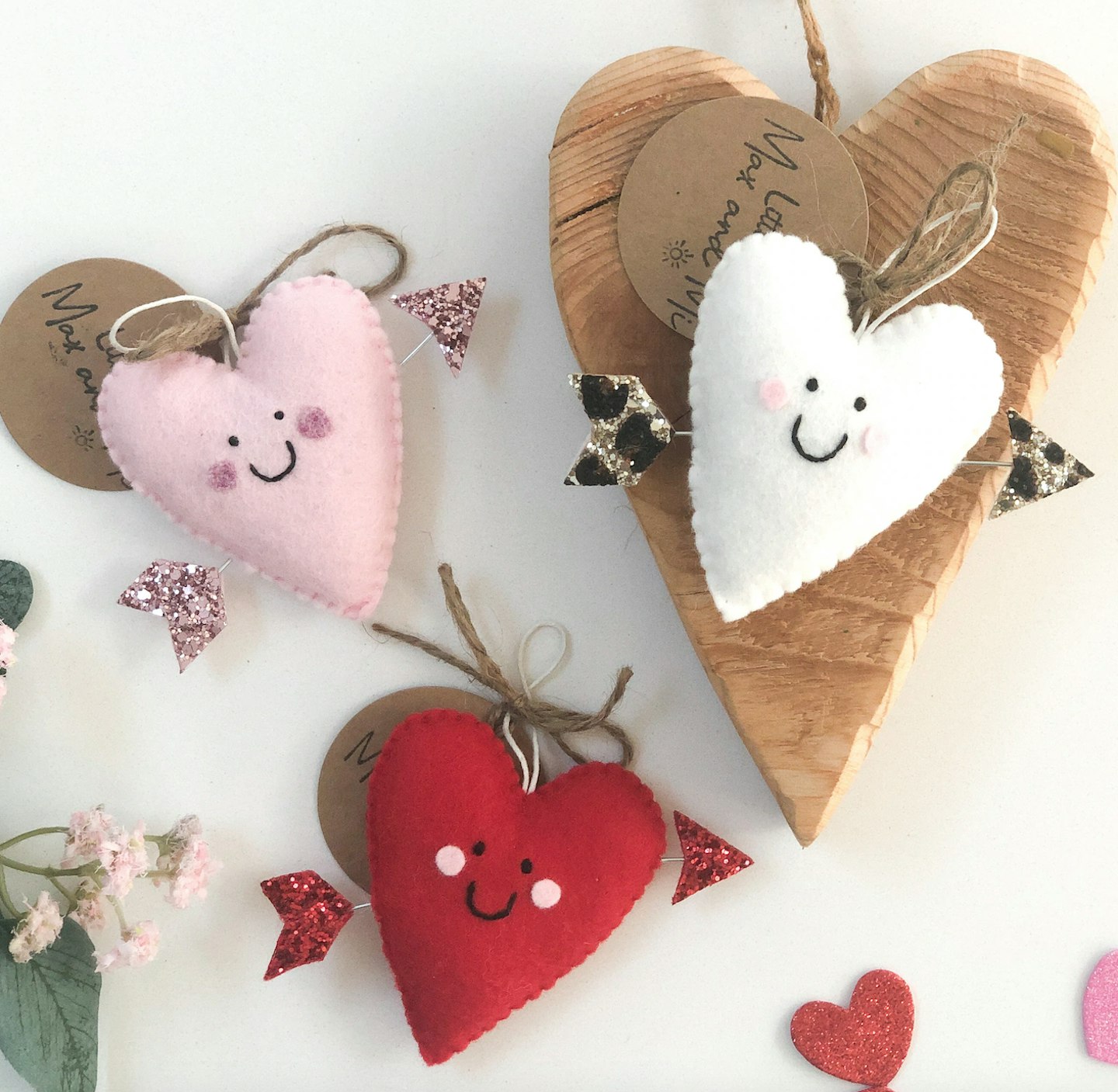 3 of 19
CREDIT: Etsy
Handmade Valentine's Day Heart and Arrow Felt Hanging Decoration,
Why not go for a more cosy aesthetic this year? These beautiful hanging hearts are handmade, and whilst a little bit more expensive than other decorations, these hearts really have a unique feel to them, and in addition to making lovely decorations would also make lovely Valentine's Day gifts.
4 of 19
CREDIT: Etsy
Valentine's bunting, felt heart garland
In a similar vein to the other hearts on the list, this bunting really delivers on the cosiness and stands out against other decorations. Honestly, this could even be a used as a decoration throughout the rest of the year, it's just that lovely.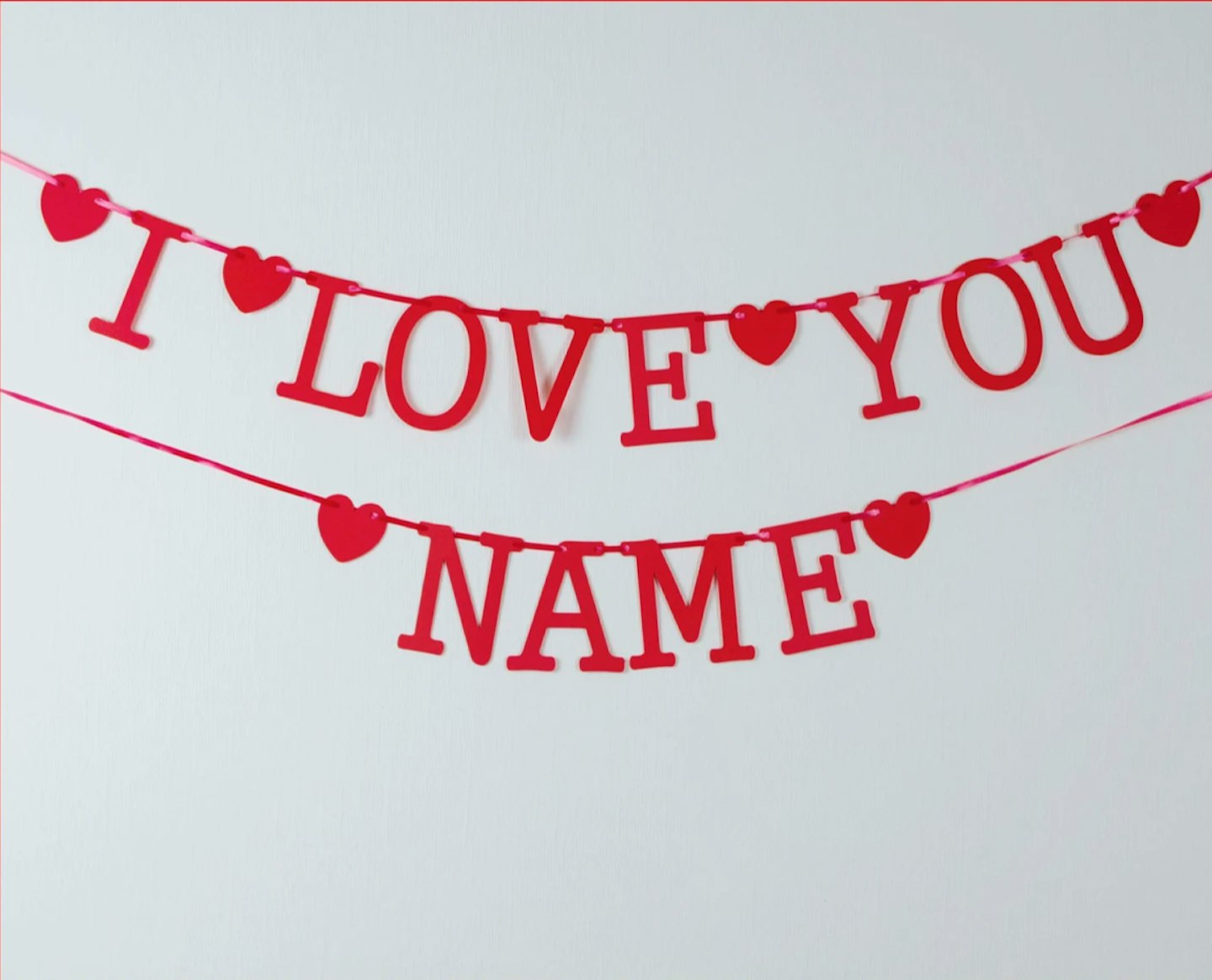 5 of 19
CREDIT: Etsy
I LOVE YOU Banner personalised name red valentine's bunting decorations
Why not make things that bit more personal this year with a personalised 'I LOVE YOU' banner? A great way to make your Valentine's feel unique.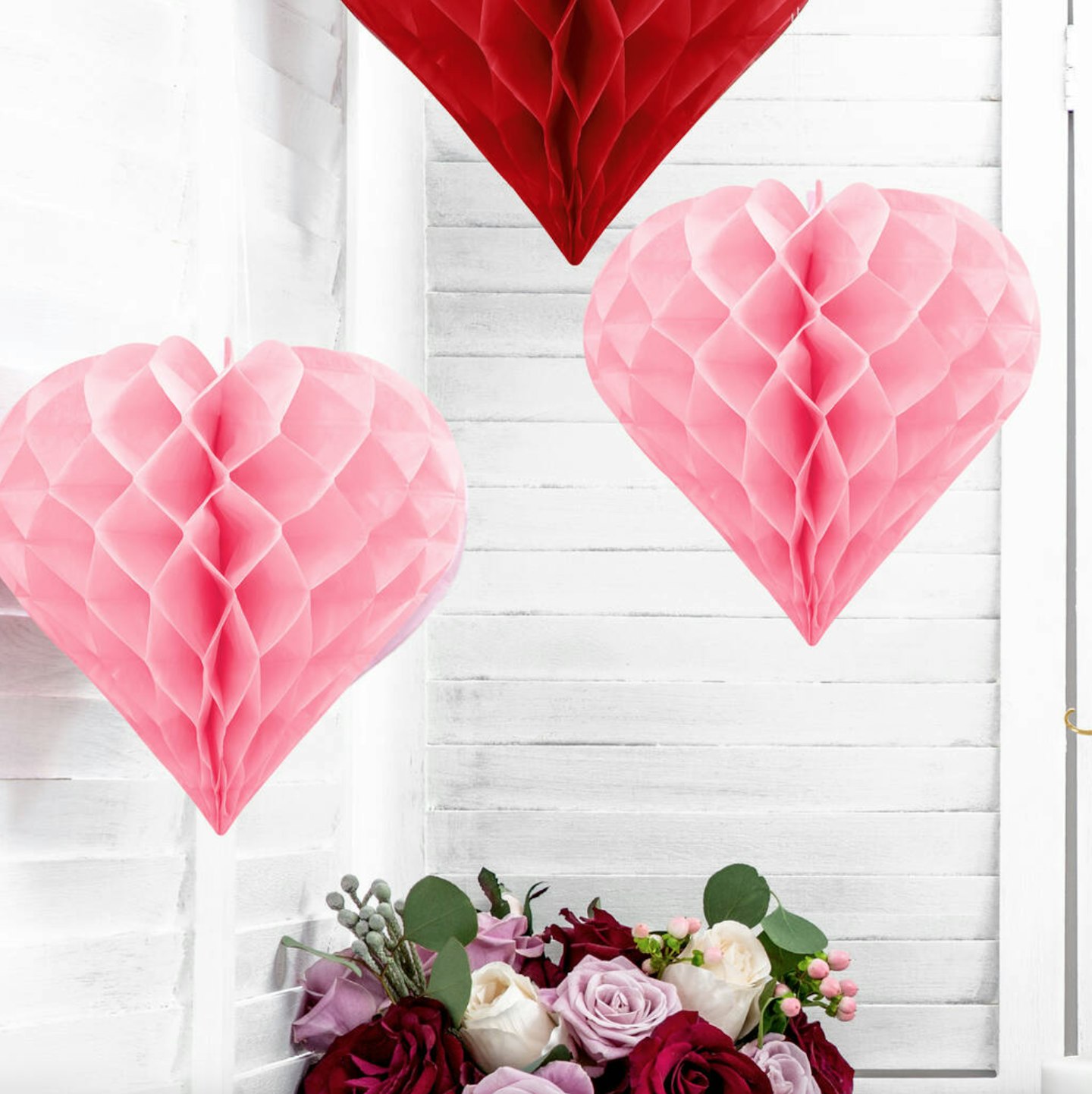 6 of 19
CREDIT: Not On The High Street
Pink Heart Shaped Honeycomb Hanging Decorations
These beautiful hanging hearts will turn even the most unromantic room into the ultimate love den. We love the 3D effect these bring - the perfect decoration for any Valentine's Day celebration.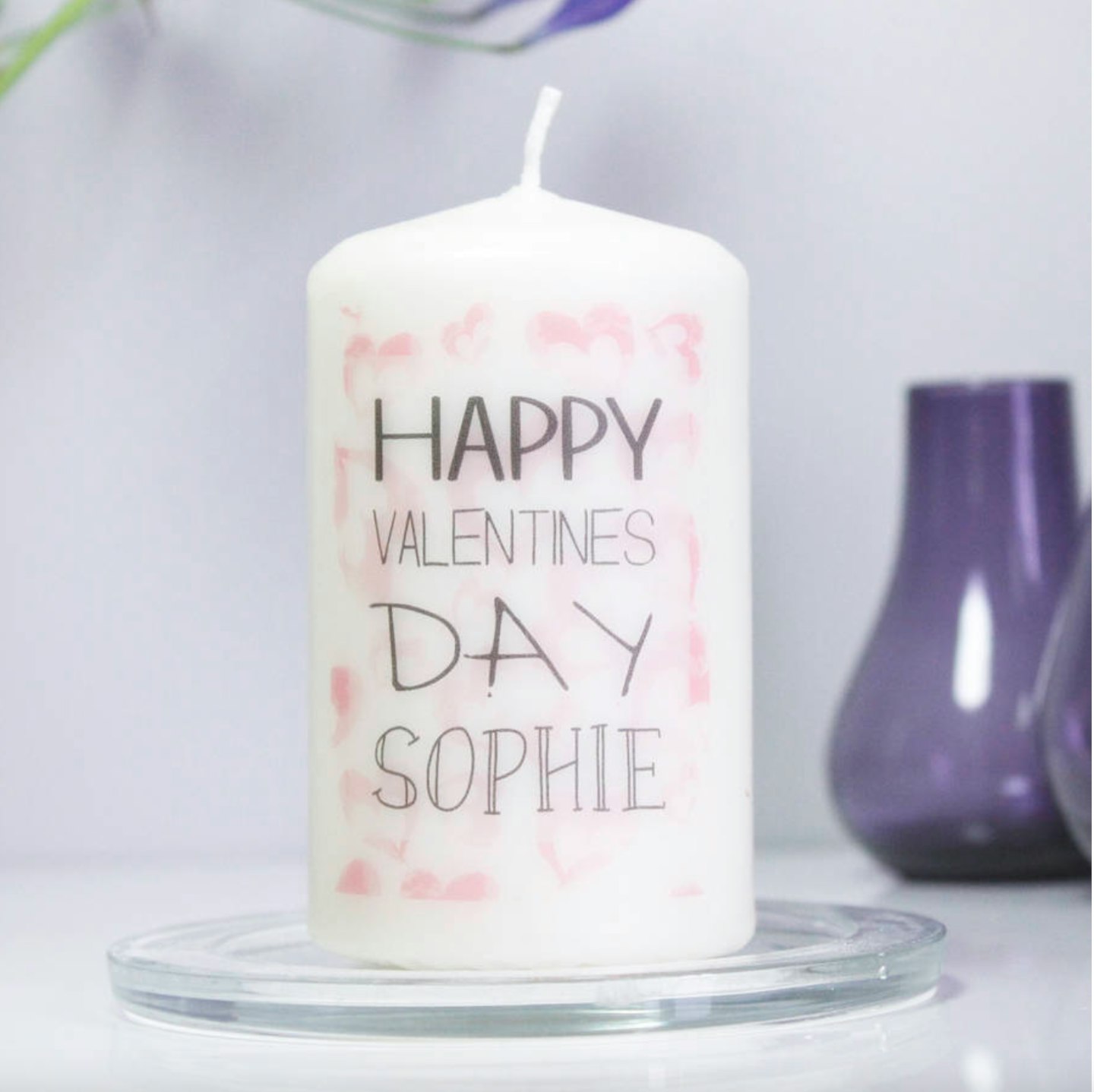 7 of 19
CREDIT: Not On The High Street
Personalised Valentine's Day Candle
Nothing says romance like a candle lit dinner, and this candle is the perfect choice to bring the ambience this Valentine's Day. In addition to being a great bit of Valentine's Day decoration, this candle would also work as a great gift, especially as it is personalised. Keep the love burning this year with this candle.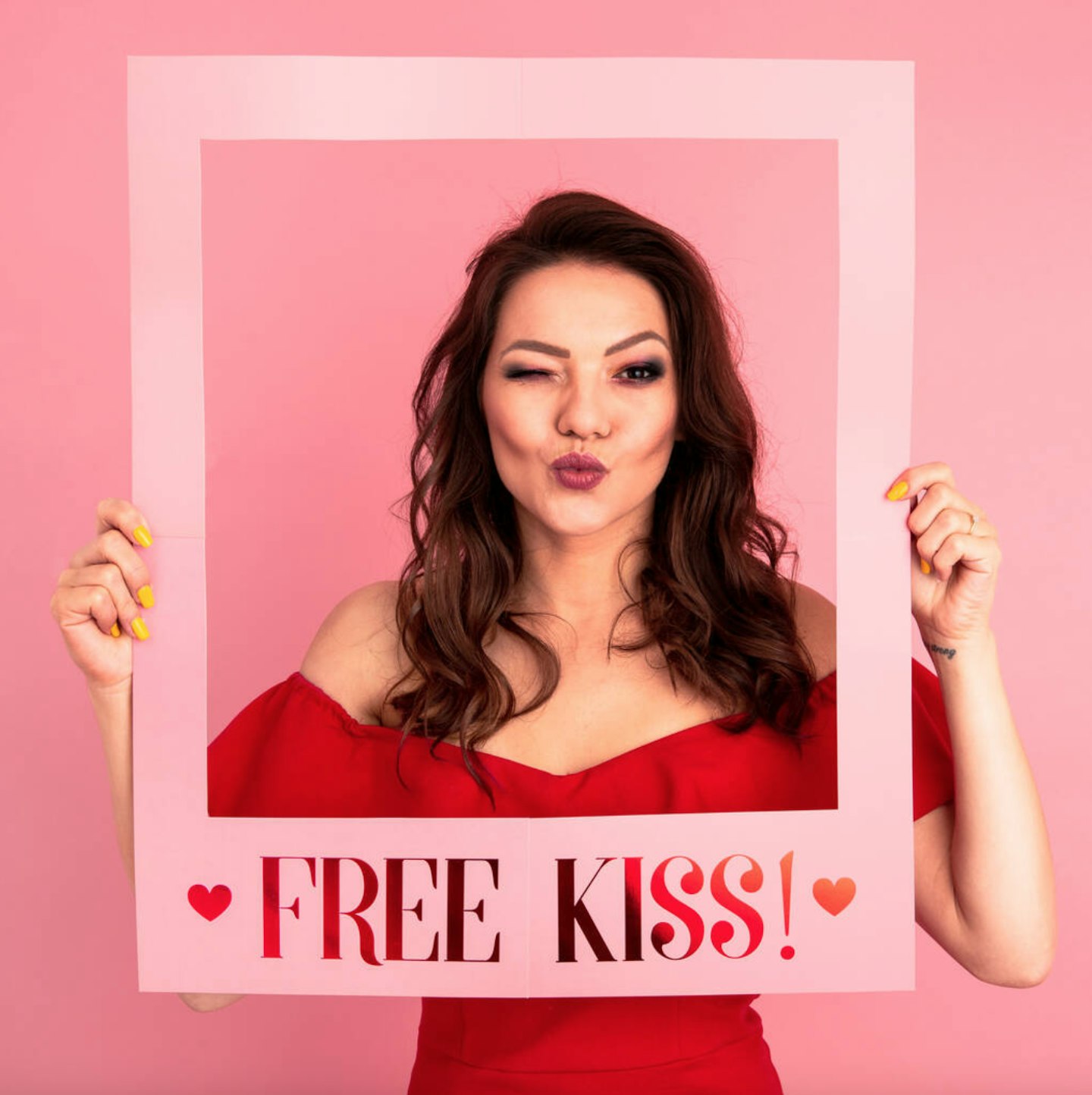 8 of 19
CREDIT: Not On The High Street
Valentine's Day Free Kiss Selfie Photo Booth Frame
Whilst this may not scream romance, this would make a fun addition to any Valentine's Day parties, especially if you're going for something a little less serious this Valentine's Day.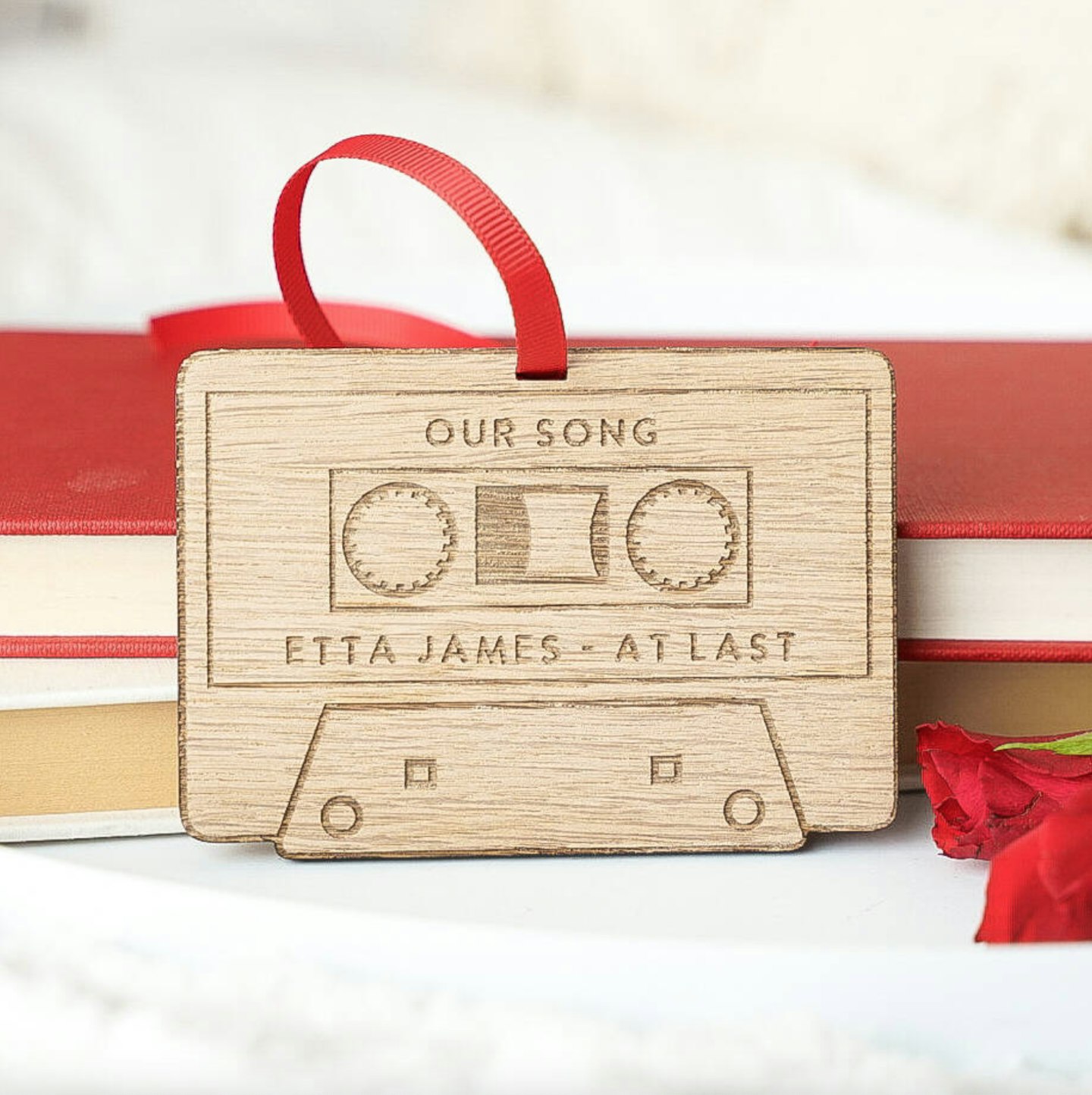 9 of 19
CREDIT: Not On The High Street
'Our Song' Personalised Valentine's Gift
This really brings the personal touch. Every couple has their own special song - why not immortalise it forever with this romantic gift that is also a great decoration?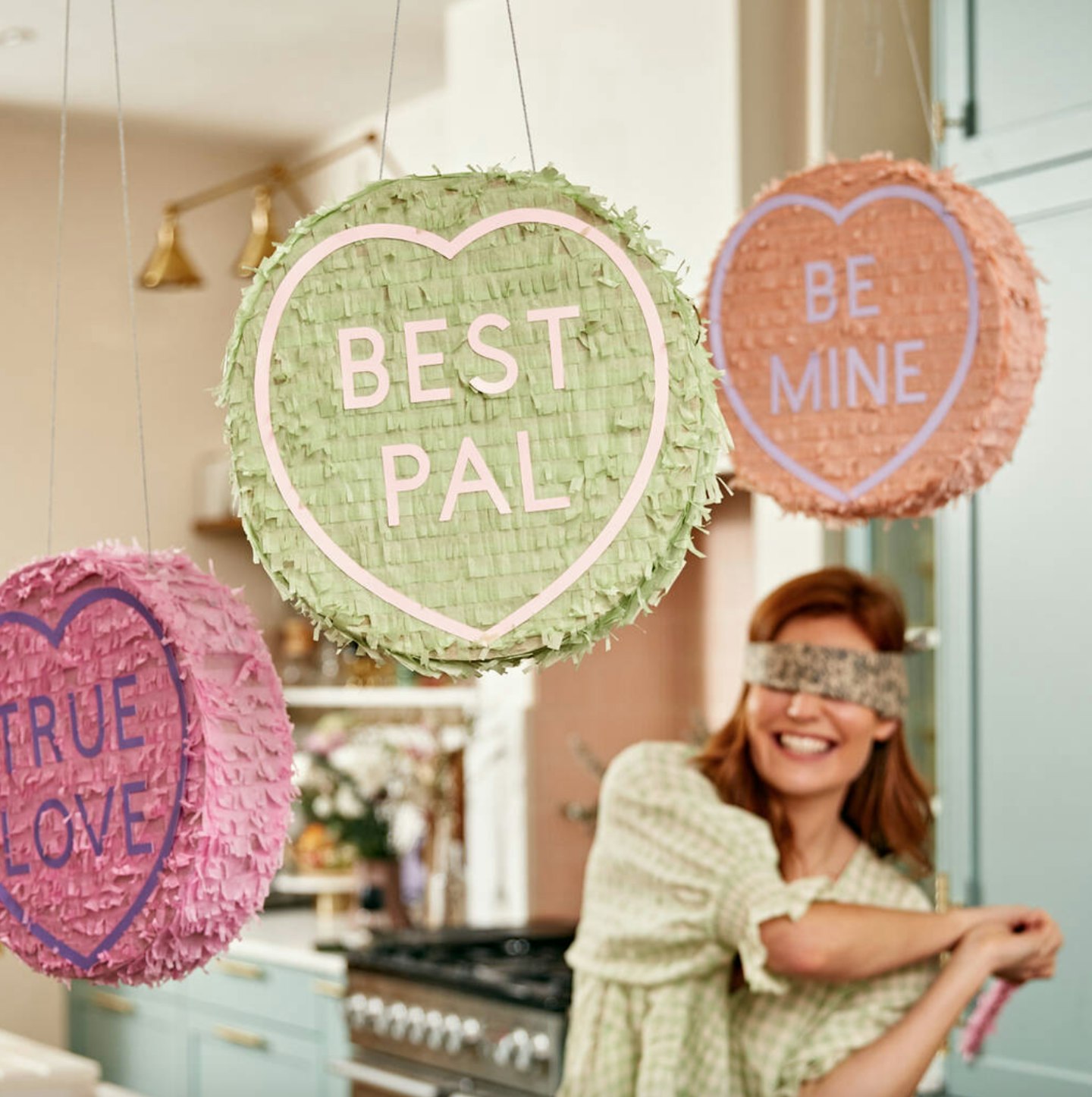 10 of 19
CREDIT: Not On The High Street
Love Heart Pinata
This fun twist on a piñata would make a great decoration before it is inevitably torn open to reveal hidden treats of your choice (we recommend... Love Hearts obviously). As with the selfie frame, this doesn't exactly scream romance but would make a great addition to any Valentine's Day party.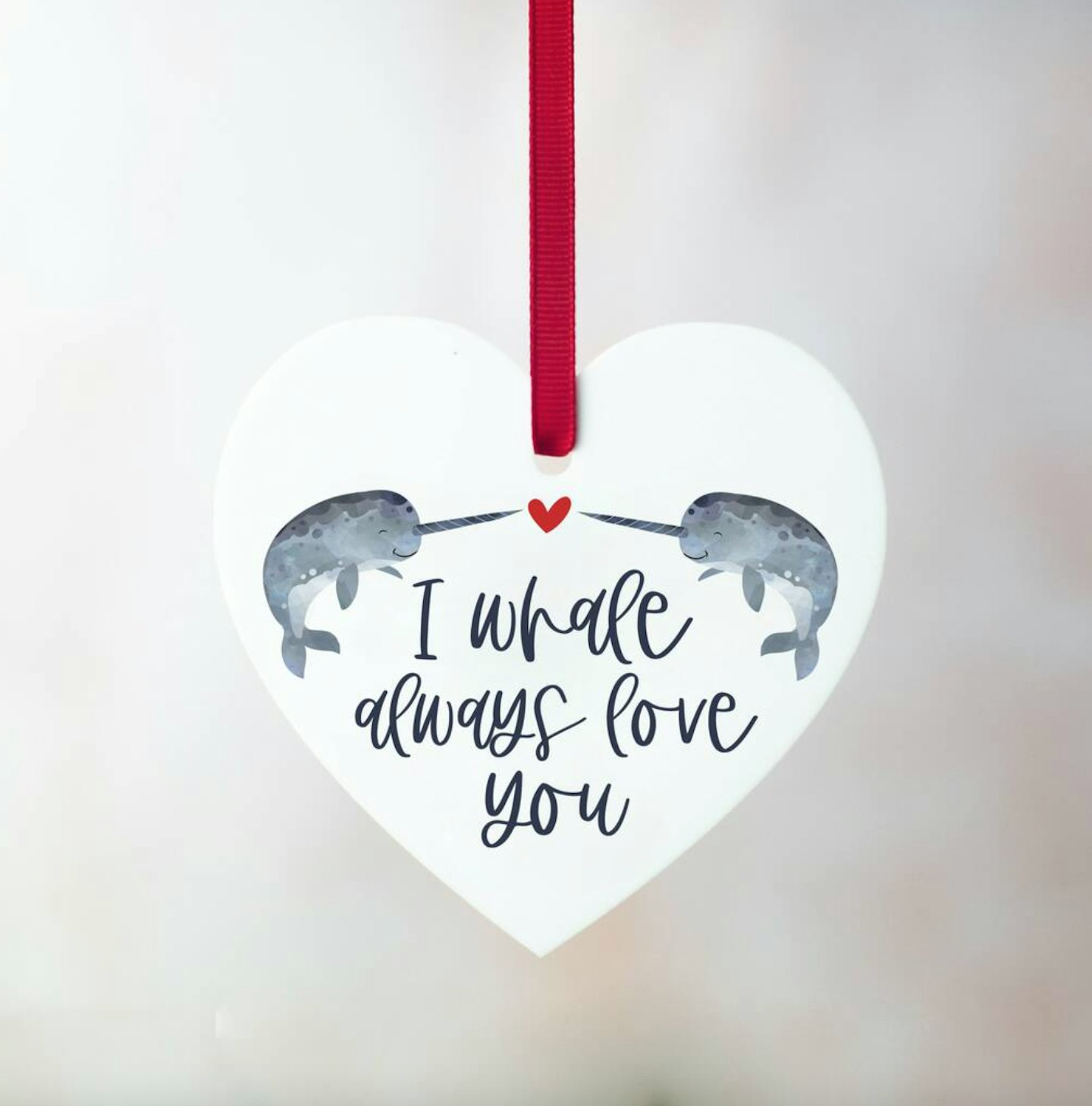 11 of 19
CREDIT: Not On The High Street
'I Whale Always Love You' Funny Valentine's Day Gift
What's more romantic than a good pun? Well (or should we say 'whale'), if you and your partner love puns as much as we do, this will (whale) make an excellent gift and a beautiful Valentine's Day decoration.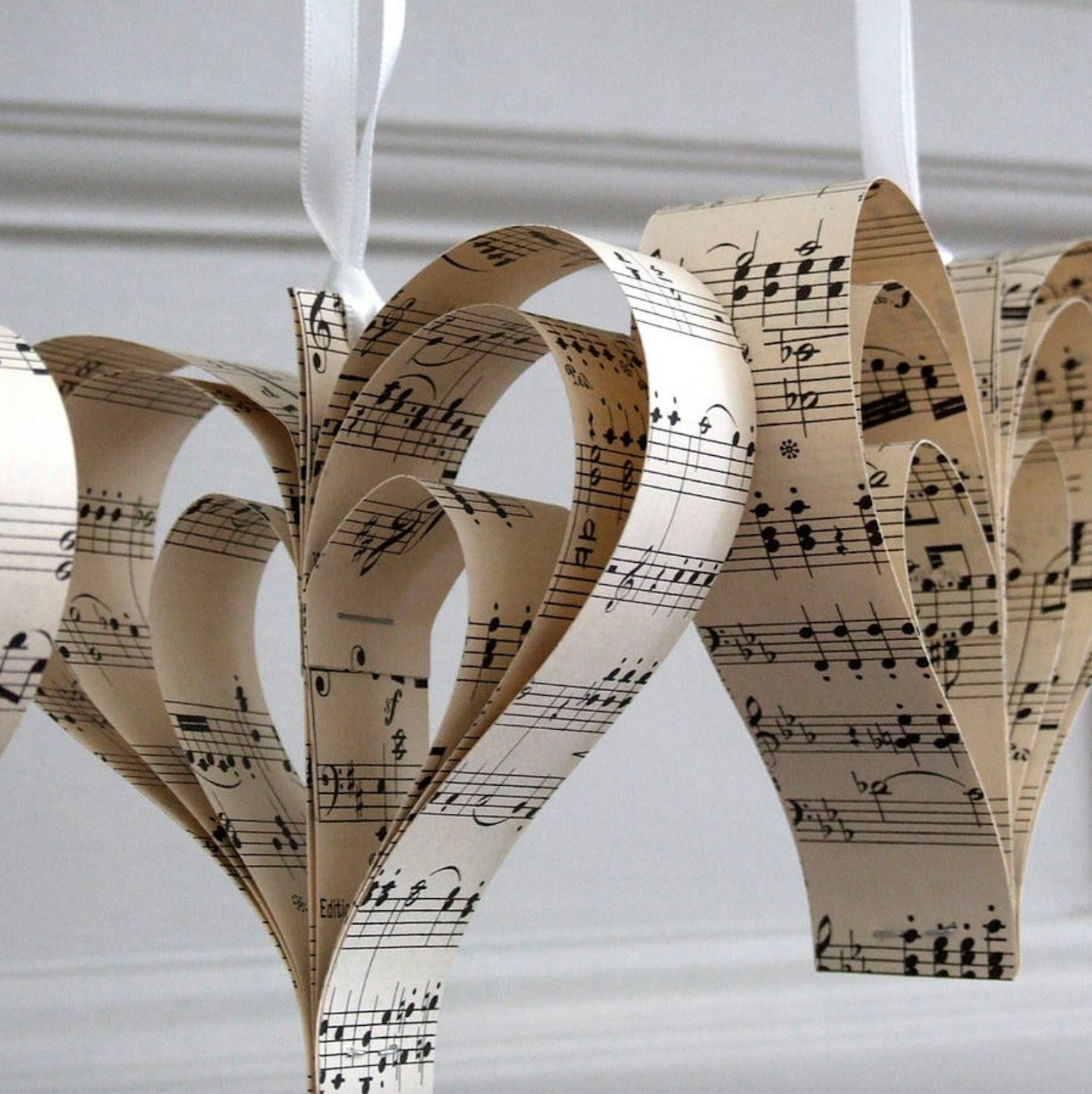 12 of 19
CREDIT: Not On The High Street
Handmade Sheet Music Heart Decoration
These unique heart decorations will really give your Valentine's Day that cozy, homemade feeling. A definite recommendation for all you lovers and lovers of music out there.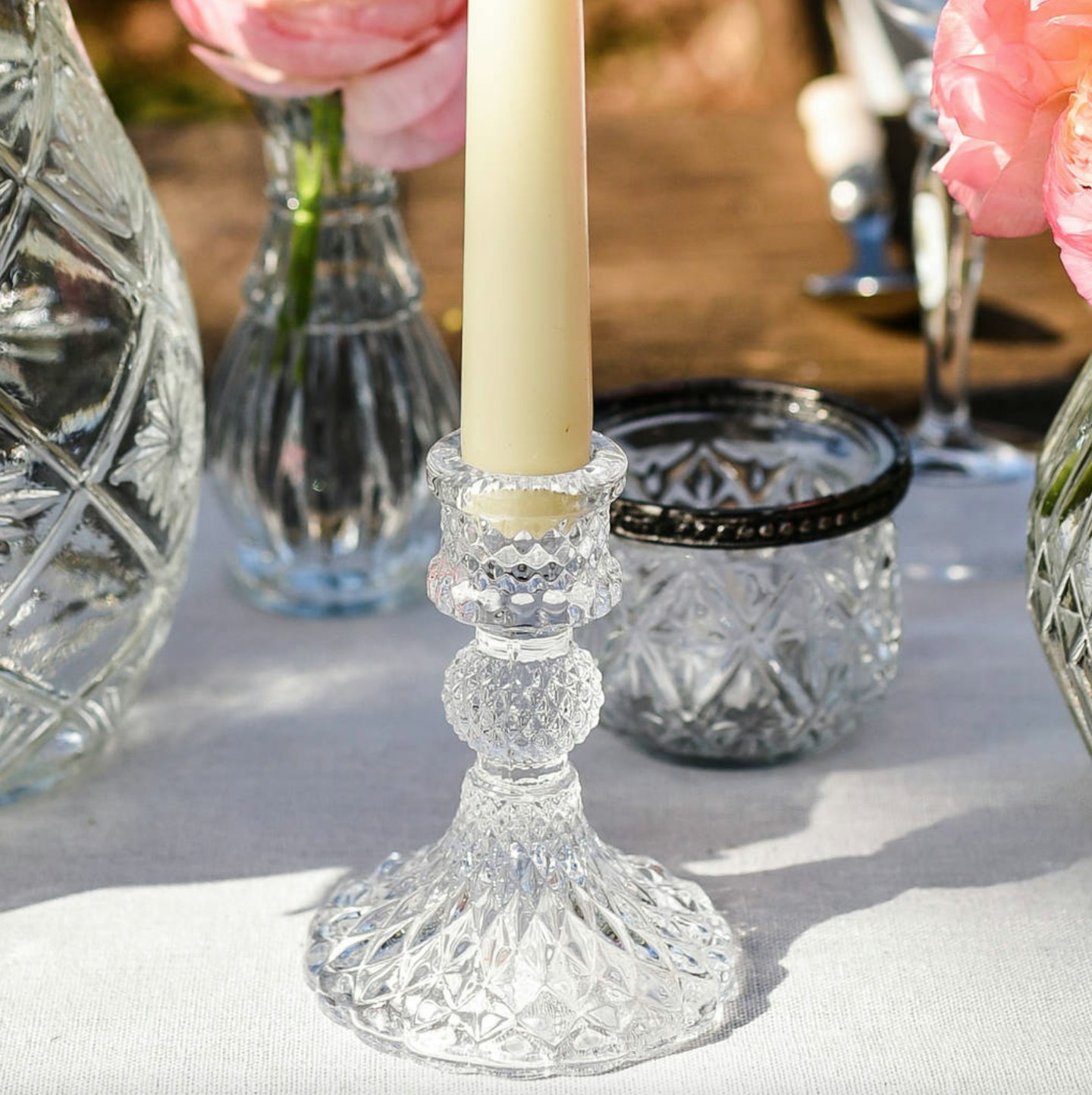 13 of 19
CREDIT: Not On The High Street
Pressed Glass Candlestick
For those of you looking to have a truly FANCY Valentine's, why not buy a couple of these candle holders to really bring the romance this year?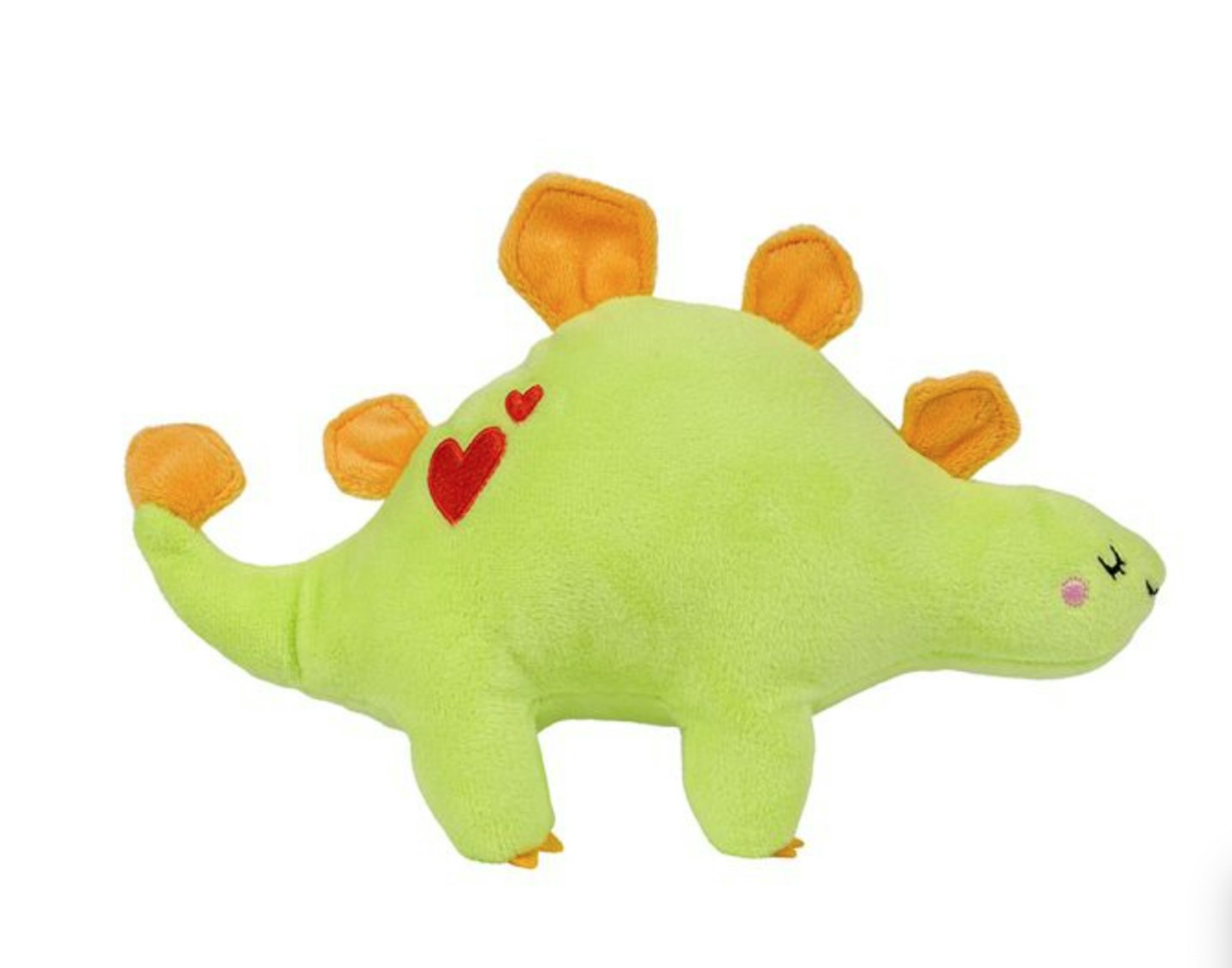 14 of 19
CREDIT: Paperchase
Dino Plush
Dinosaurs and Valentine's Day. How have the two things not come together sooner? That is if you don't include the adorable song 'Dinosaurs in Love' which took the internet by storm a couple of years ago. This would make a cute decoration and an even cuter gift this Valentine's Day.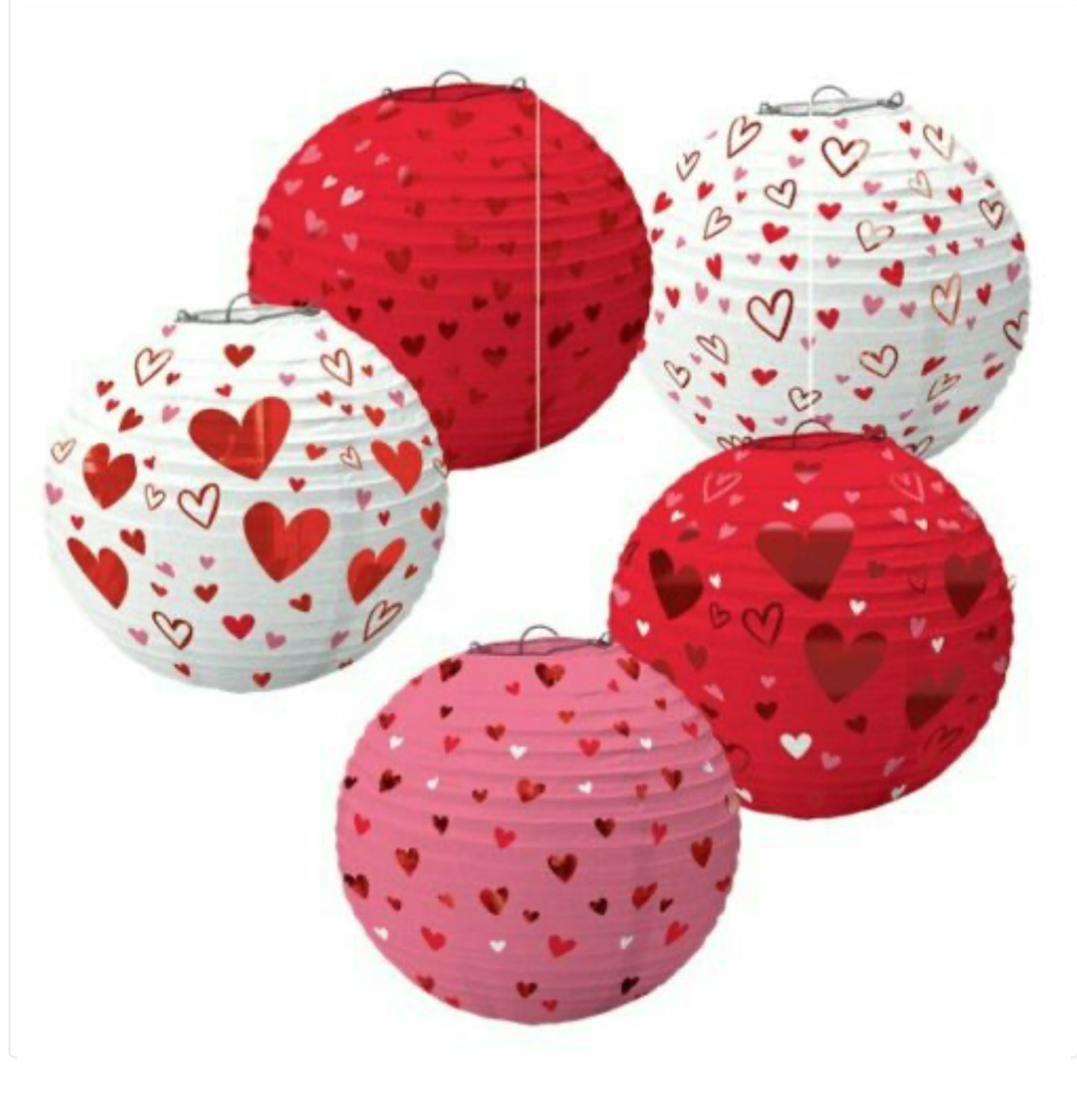 15 of 19
CREDIT: Ebay
Valentine's Day paper mini lantern
These decorative lanterns would make a lovely addition to any room. Perfect for Valentine's Day as they really help spread the love around the house.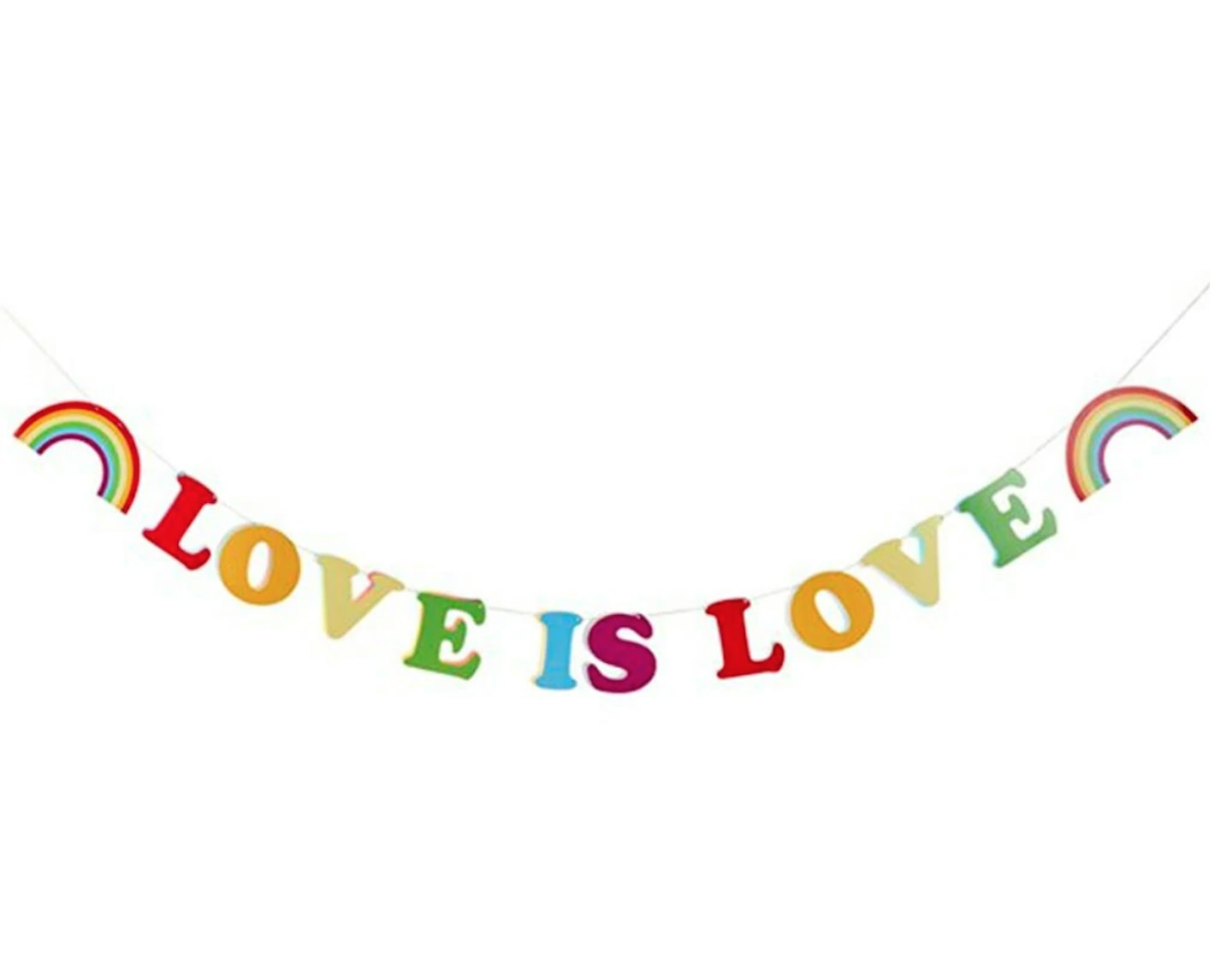 16 of 19
CREDIT: Gay Pride Shop
Love Is Love Foil Bunting
Valentine's Day is for everyone. If you want to swap hearts for rainbows this year why not go for this inclusive banner from Gay Pride Shop? The perfect Valentine's Day decoration.
17 of 19
CREDIT: Etsy
Galentines Day Banner
Valentine's Day should be inclusive, and it is worth bearing in mind that many people will be single this Valentine's Day. Whilst the day itself can be an exciting opportunity to meet new love interests, many are happy being single, and this fun banner gives them the chance to put a fun twist on the celebration.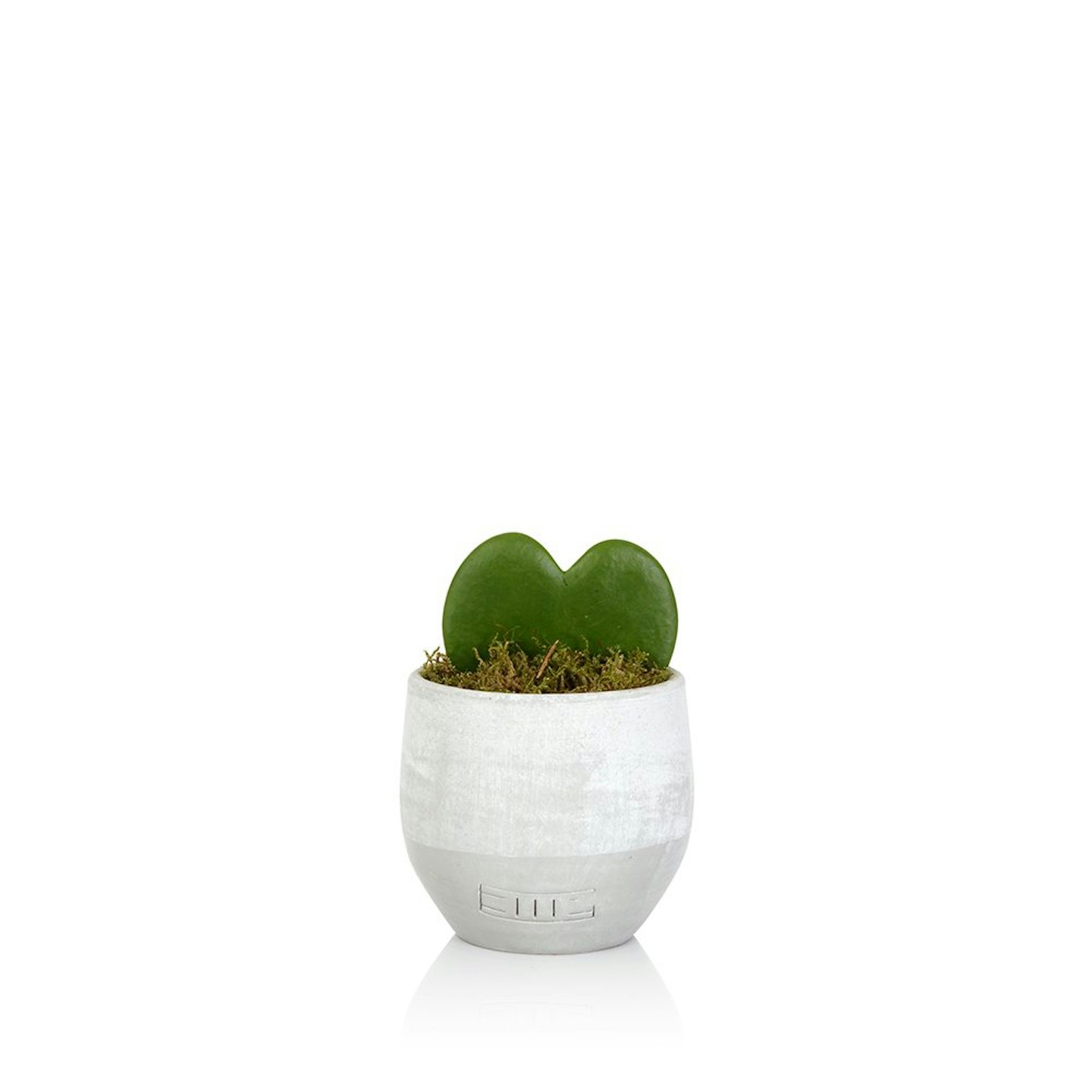 18 of 19
CREDIT: The Little Botanical
Hoya Kerrii (Single Heart)
Red is traditionally the colour of love. This Valentine's Day, however, why not add a bit of greenery to shake things up. This lovely Hoya Kerrii (Single Heart) succulent from The Little Botanical makes for a great Valentine's Day present, and a great decoration. The best part is that with a bit on nurturing and attention this plant could be with you for years (just like a relationship, if you catch our drift?).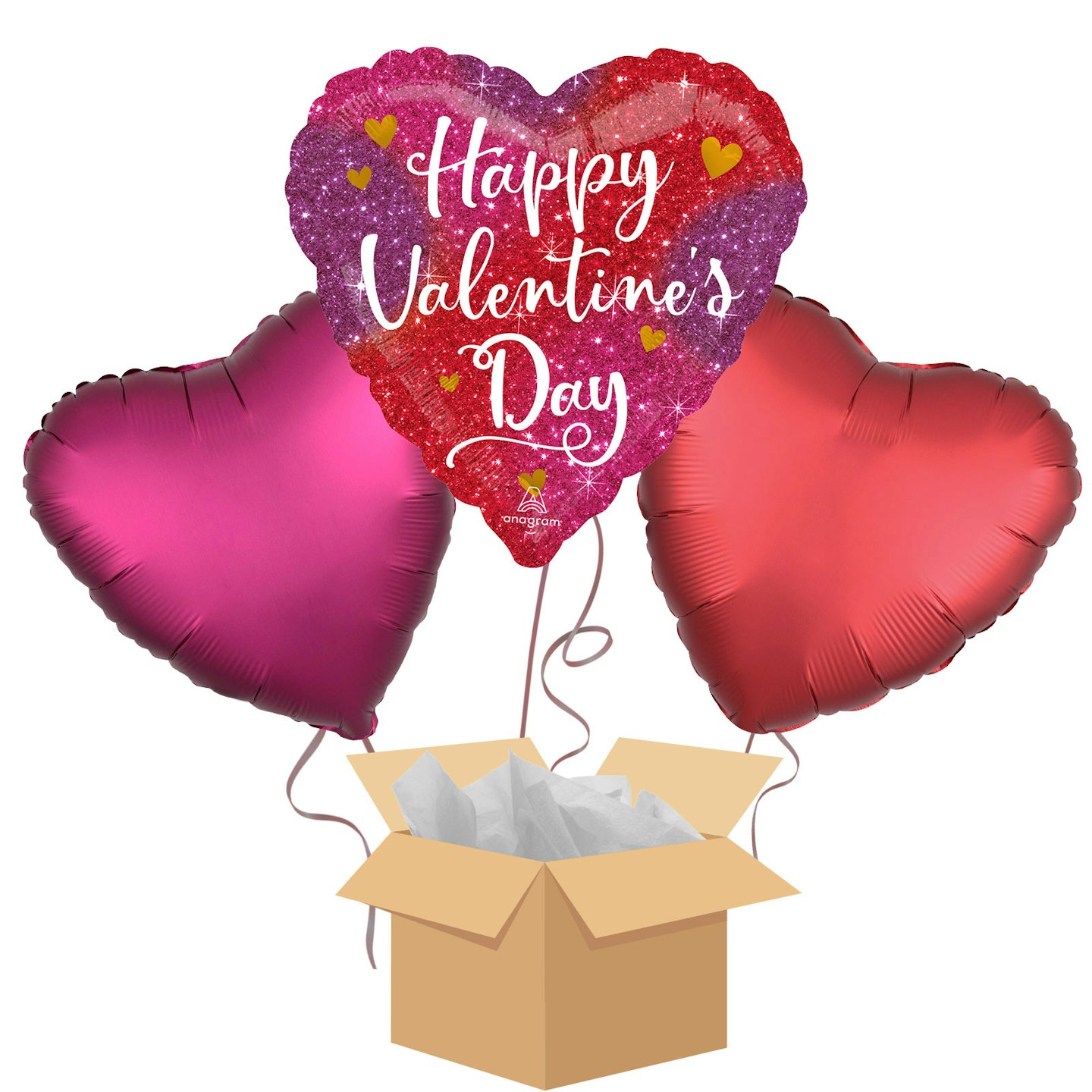 19 of 19
CREDIT: Party Delights
Ombre Sparkles Valentines Balloon Bouquet
Why not make this year's Valentine's Day celebrations that bit more special with a balloon bouquet from Party Delights? This would make for a lovely decoration. The best part is it's delivered inflated, right to your door. Perfect.
Read more:
The best Valentine's Day gift ideas for him and her under £50
Last-minute Valentine's Day gift ideas for him and her under £20
WATCH: Curtis Pritchard gives you his BEST Love Island life advice
The key to a perfect Valentine's Day
Whether you're in a long term relationship or single and ready to mingle, there's a lot of pressure when it comes to Valentine's Day.
Can it live up to our incredibly high expectations? Most of the time no...
You might not find the love of your life, i might not be the best date of the year but the key is to remove the pressure. Just enjoy the day for what it is: a bit of fun.
So whether you're throwing a lavish party or just having a quiet evening in with your partner, just take things easy and let love lead the way.