Being away from your loved ones while they celebrate a birthday, anniversary, or Christmas Day is really difficult. But sometimes we just can't make the distance or find ourselves with other impromptu plans. Whilst a belated bunch of flowers or gift might be the first port of call the next time you see your family or friends, you may be thinking of other ways to show a bit of appreciation without such a delay.
The good news is that you can get a pressie sent straight to their door with complete ease. Letterbox gifts are a perfect option- they can be delivered without contact and even if they're not home.
With letterbox flowers, gin, chocolate, Harry Potter merch and even afternoon tea on the cards, you're bound to find the perfect match for them.
Here are some of our favourites:
Just so you know, whilst we may receive a commission or other compensation from the links on this page, we never allow this to influence product selections.
Letterbox Gifts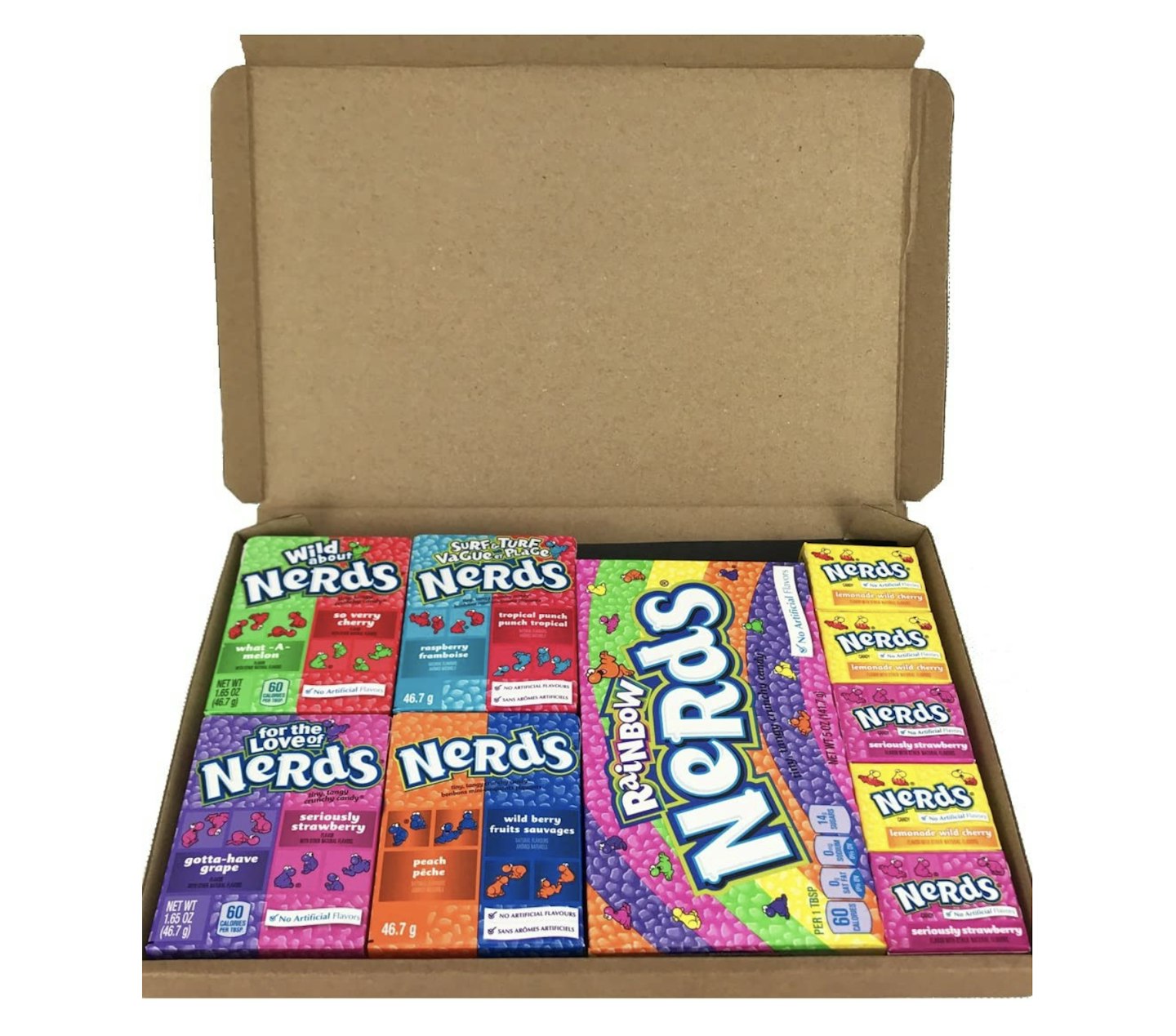 1 of 20
CREDIT: Amazon
Wonka Nerds American Candy Selection Gift Box
If you know someone who loves American-style sweets, this box of Wonka Nerds will be right up their street. It includes a whole host of different options to tickle their tastebuds.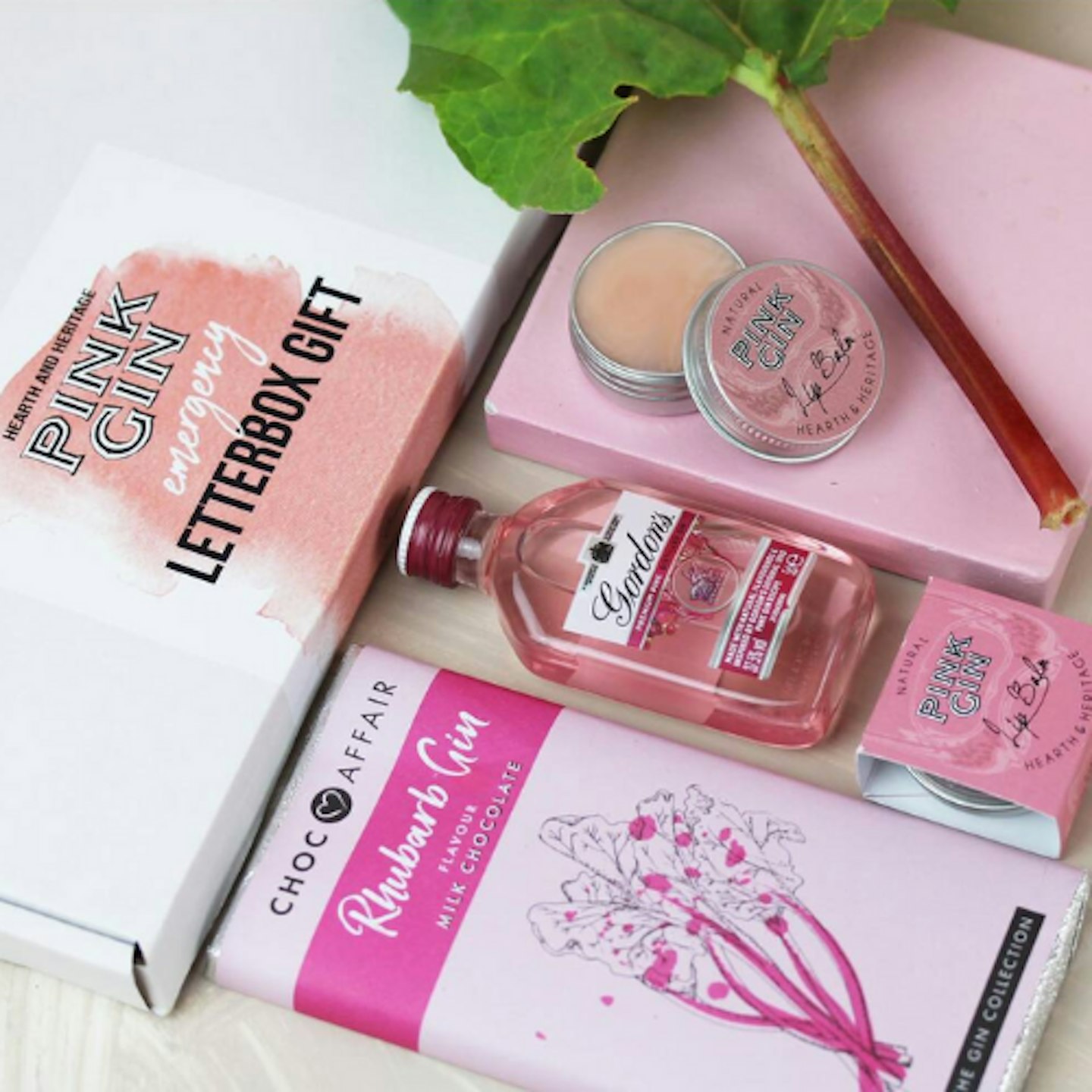 2 of 20
CREDIT: Not On The High Street
Emergency Pink Gin Letterbox Gift
Every girl needs an emergency gin delivery every once in a while, so this letterbox gin gift is ideal if you know someone who could use a little pick-me-up right now. It features a bottle of pink gin, a delicious bar of rhubarb gin and tonic flavoured chocolate and a pink gin lip balm.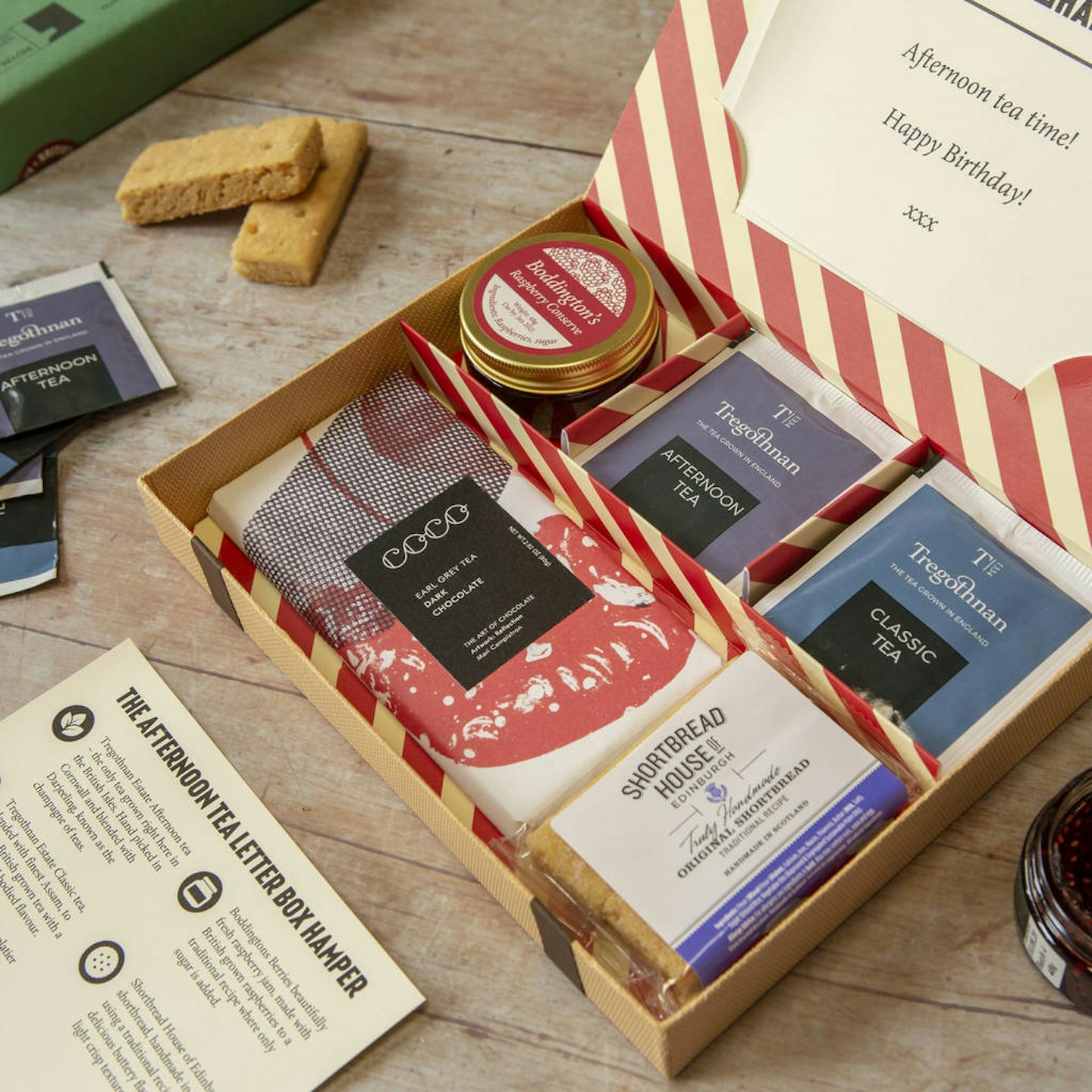 3 of 20
CREDIT: Not On The High Street
Afternoon Tea Letter Box Hamper
Just because you can't leave the house for a special afternoon tea outing, doesn't mean you can't enjoy it at all. This afternoon tea letterbox gift has a selection of yummy teas, along with shortbread and chocolate.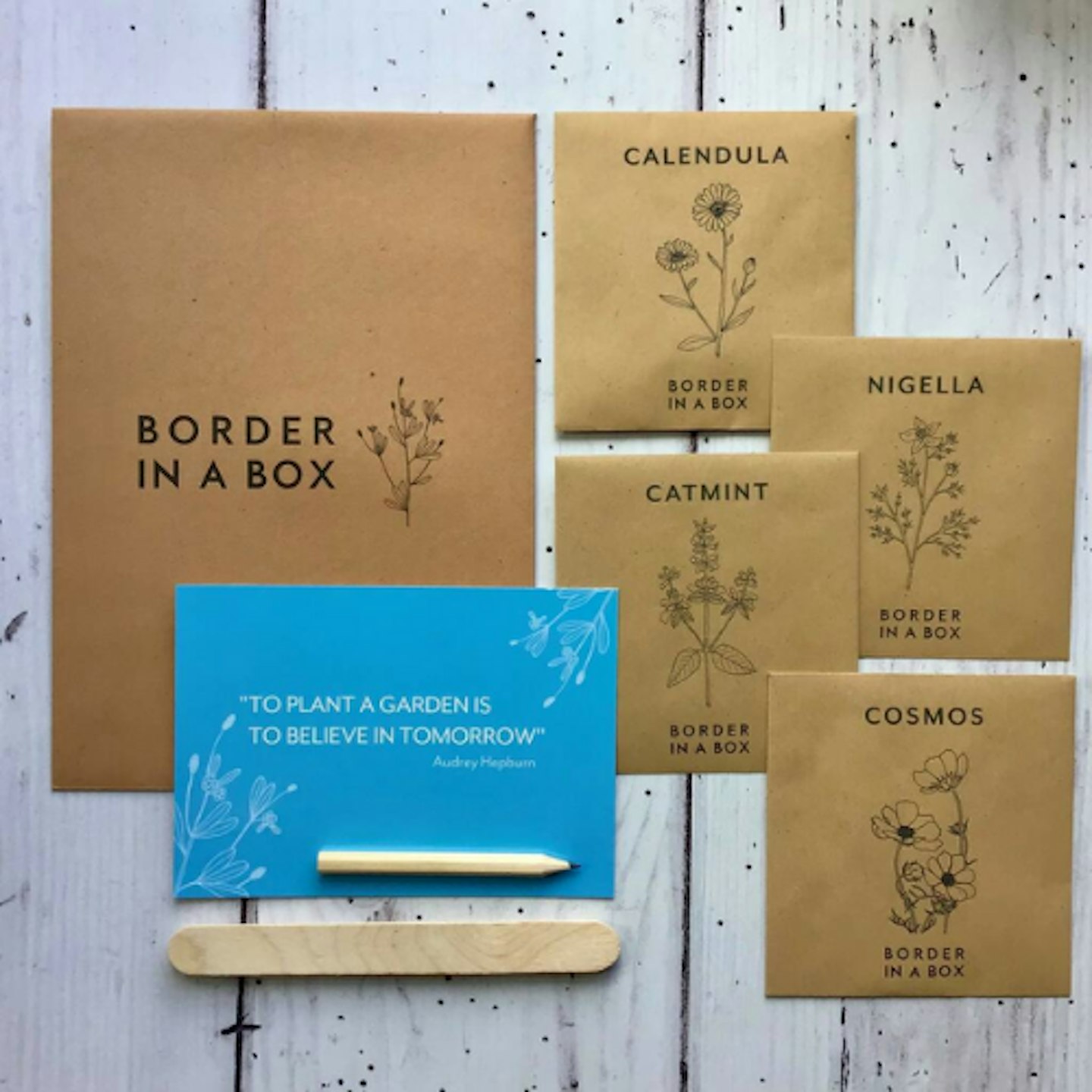 4 of 20
CREDIT: Not On The High Street
Grow Your Own Cottage Garden Flower Seeds
If you're looking for a sweet gift for your mum or a grandparent, this seed gift set provides cottage garden-style flowers from May until October. It contains four packets of seeds, four wooden plant markers, a postcard and a pencil.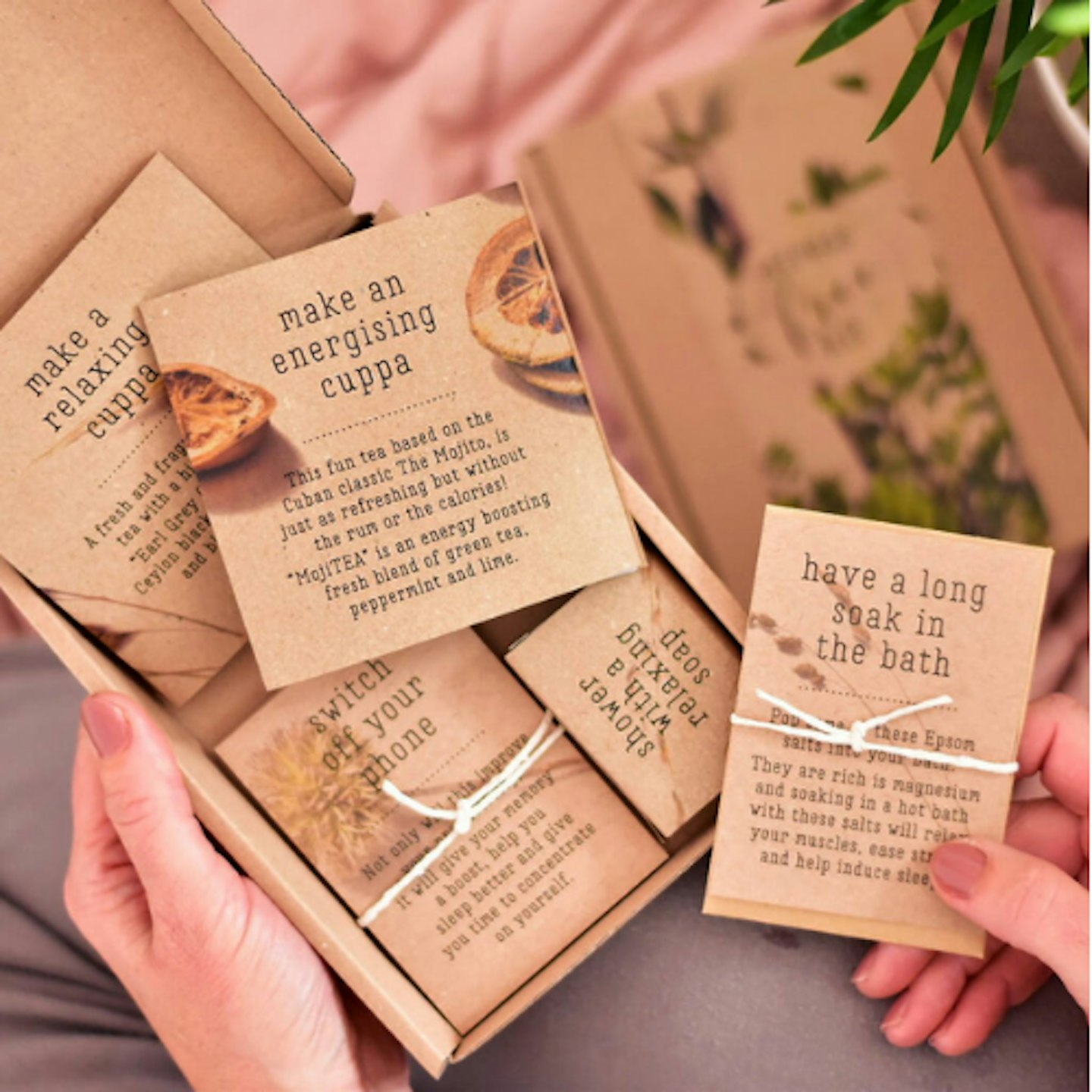 5 of 20
CREDIT: Not On The High Street
'Stress Free Kit' Relaxation Letterbox Gift
It's a stressful time for everyone at the moment, so show your friend or relative you care with this box designed to de-stress the receiver. It includes nine 'stress less' cards that help when dealing with stressful situations, energising tea, relaxing tea, epsom salts and a handmade soap bar.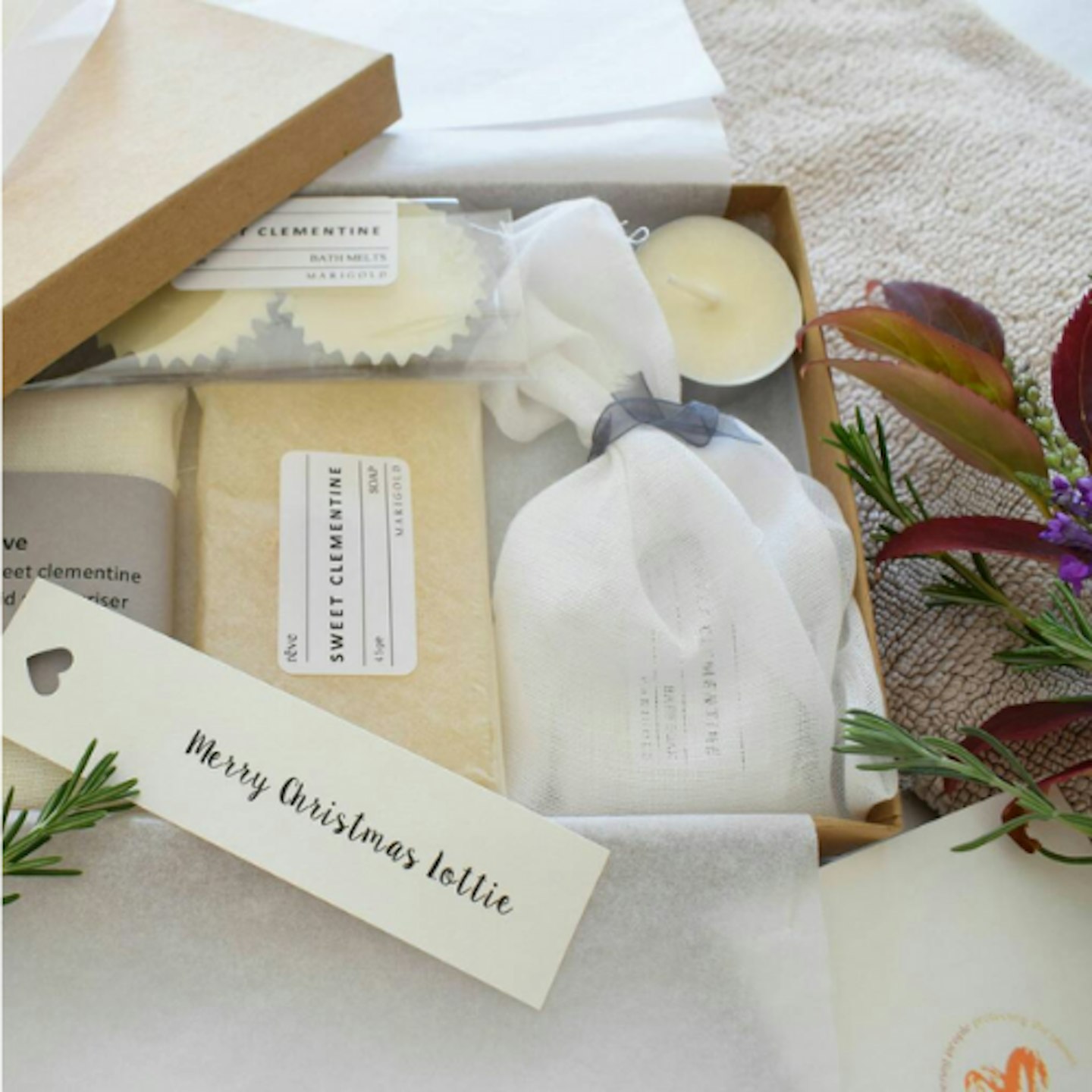 6 of 20
CREDIT: Not On The High Street
Organic Letterbox Spa Gift Collection
Bring the spa to someone special with this luxurious letterbox spa kit. Each set contains a solid moisturiser lotion bar, mineral bath salt infusion, hand made soap, two hand poured scented tea light candles and two bath melts. Pop open the fizz and you'll be transported to your favourite spa.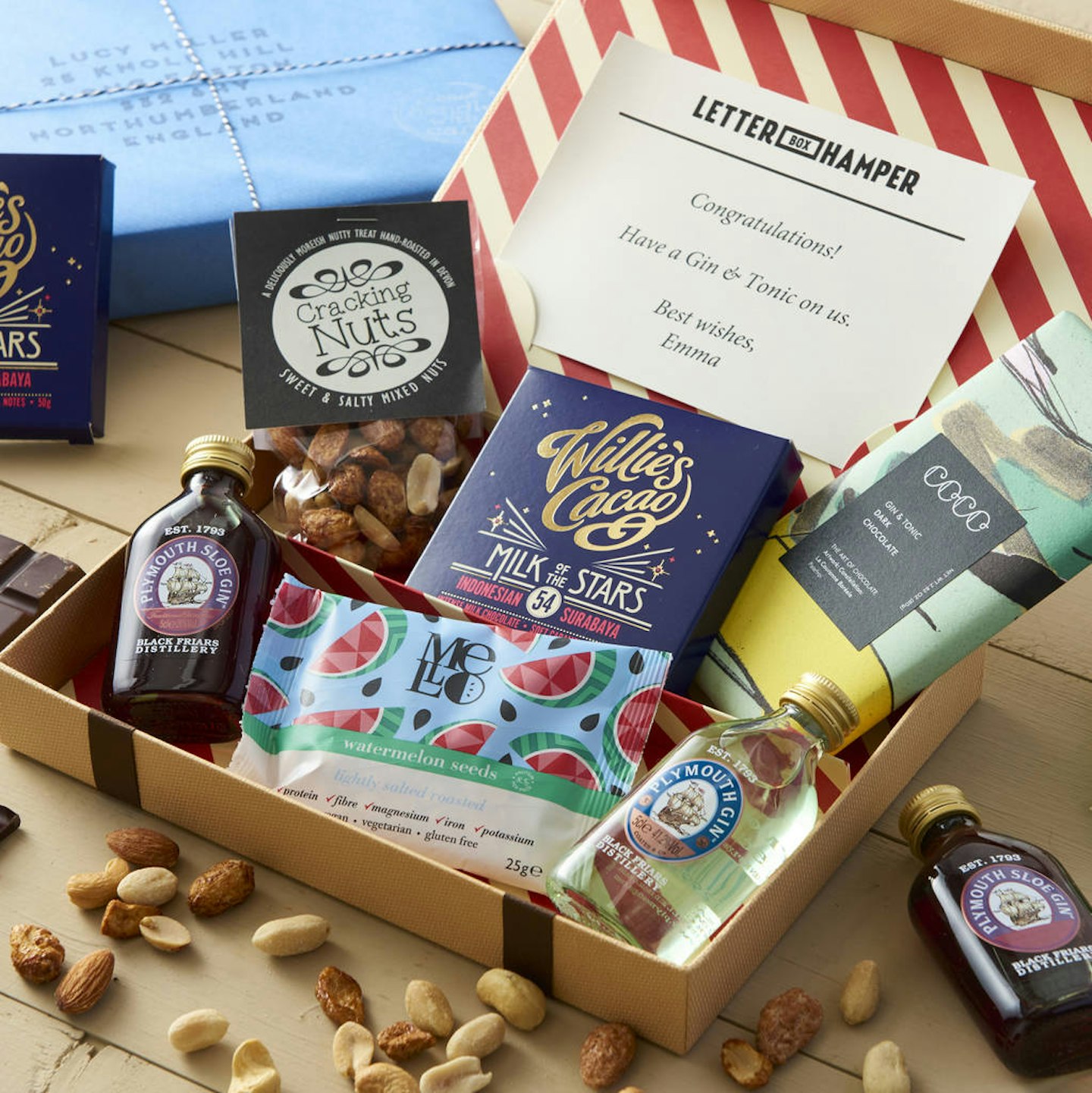 7 of 20
CREDIT: Not On The High Street
Gin And Chocolate Lovers Letter Box Hamper
Gin and chocolate... have you ever heard of a better mix? This letterbox hamper includes two miniature glass bottles of Plymouth Gin as well as gin and tonic chocolate and nuts.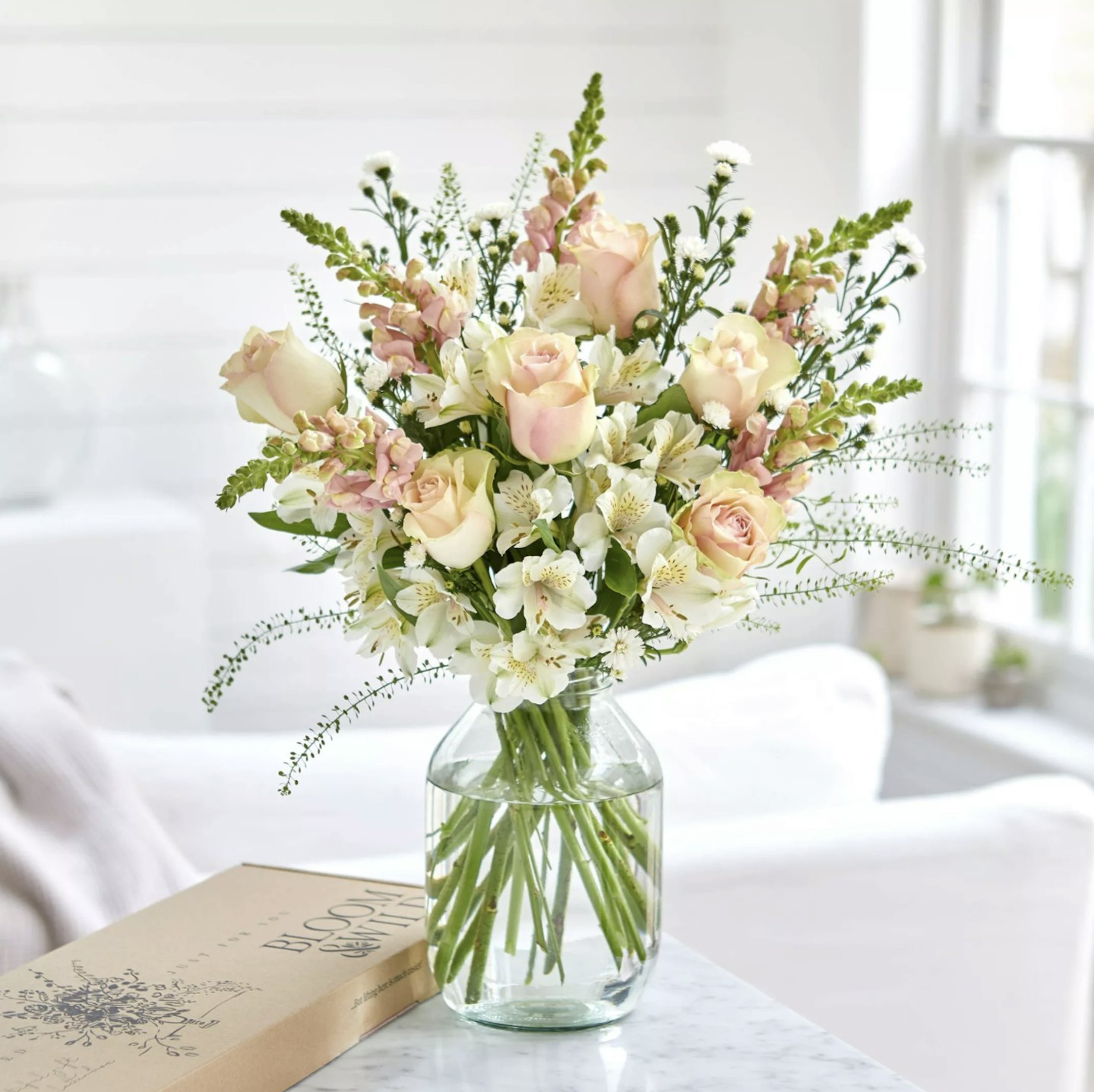 8 of 20
CREDIT: Bloom & Wild
Bloom & Wild Letterbox Flowers
Bloom & Wild's flower deliveries are sure to cheer anyone up. They're unique, beautiful and don't cost the earth.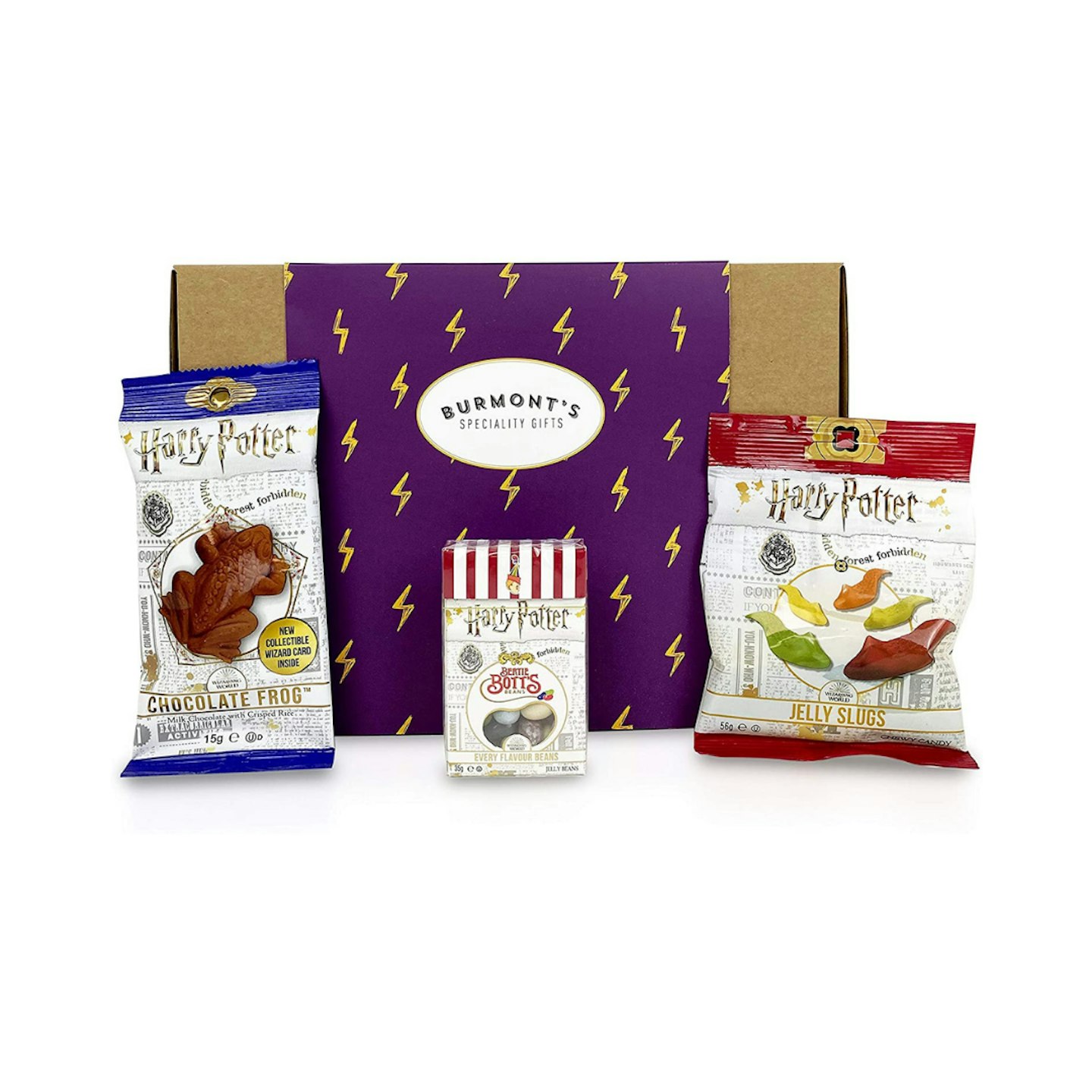 9 of 20
CREDIT: Amazon
Harry Potter Selection Box
Everybody knows a Harry Potter fanatic, so listen up, because this one's perfect for them. You'll get a Chocolate Frog, Jelly Belly Bertie Bott's Beans and some Jelly Slugs. Delish.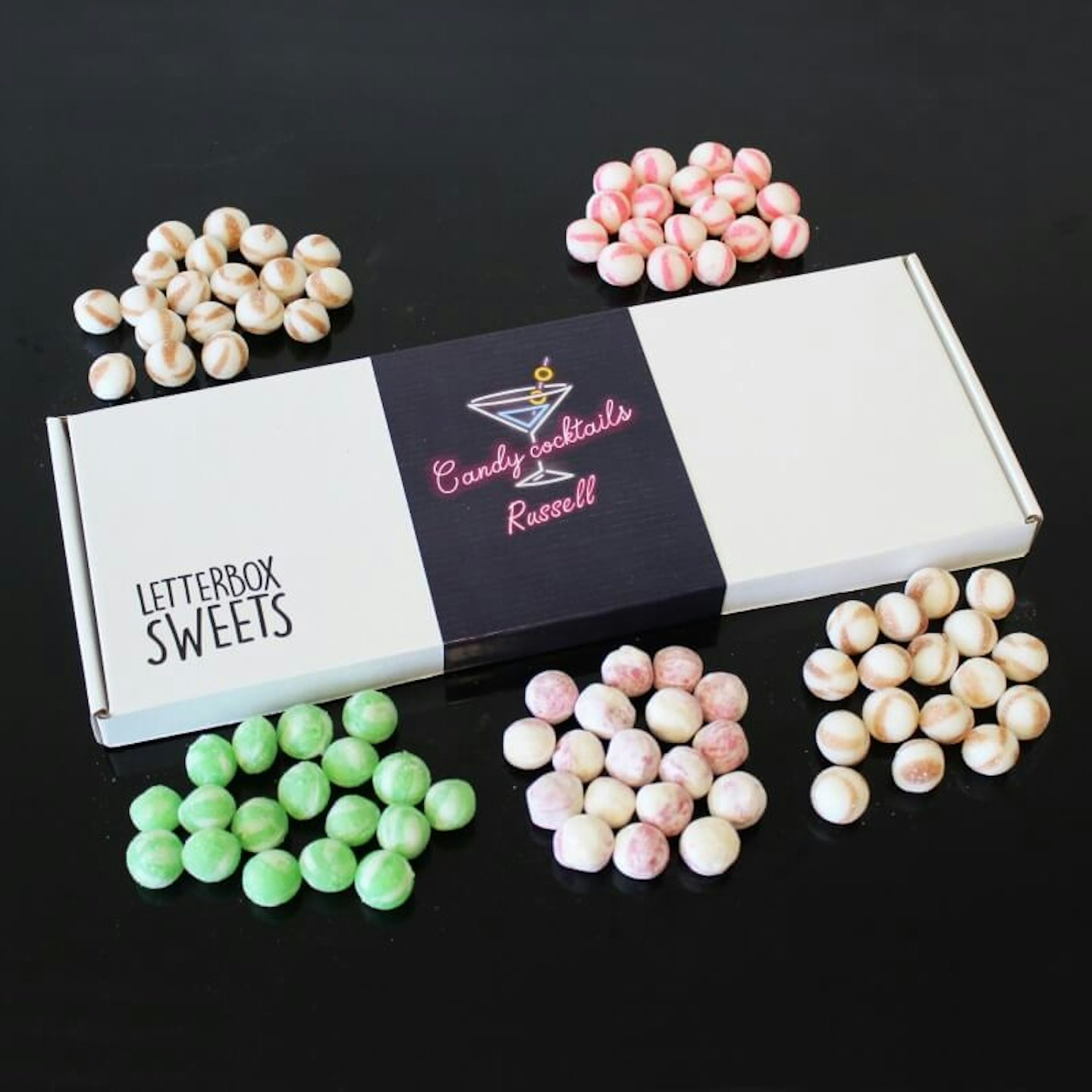 10 of 20
CREDIT: Prezzy Box
Personalised Candy Cocktails Letterbox Sweets
Liven up any Friday night with this personalised box of cocktail sweets, containing four varieties of cocktail flavoured sweets - vodka and cola, gin and tonic, strawberry and prosecco and prosecco chews.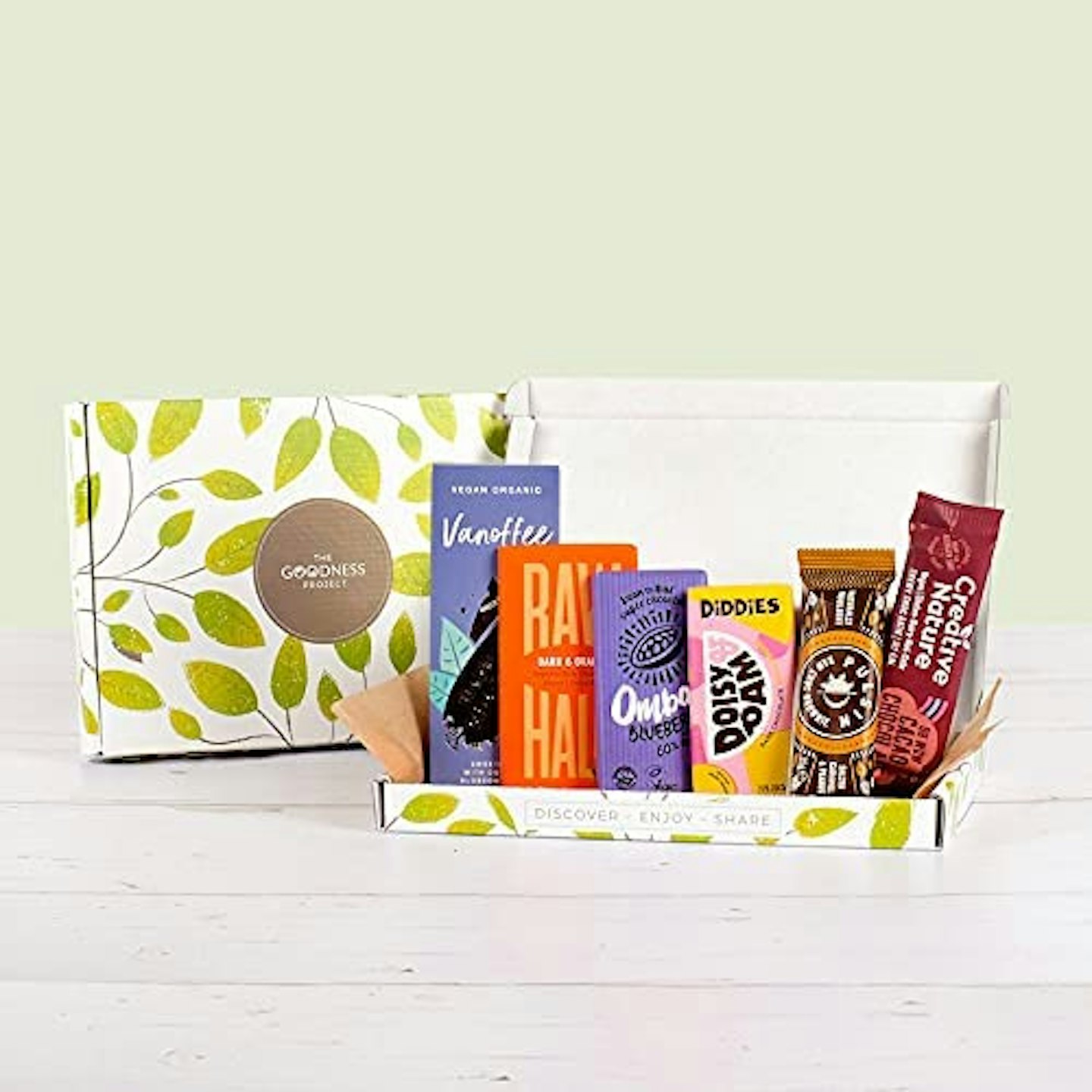 11 of 20
CREDIT: Amazon
The Goodness Project Vegan Chocolate and Snack Letterbox Gift
This vegan chocolate and snack box will make your lucky recipient smile with six chocolate bars included for the perfect pick-me-up.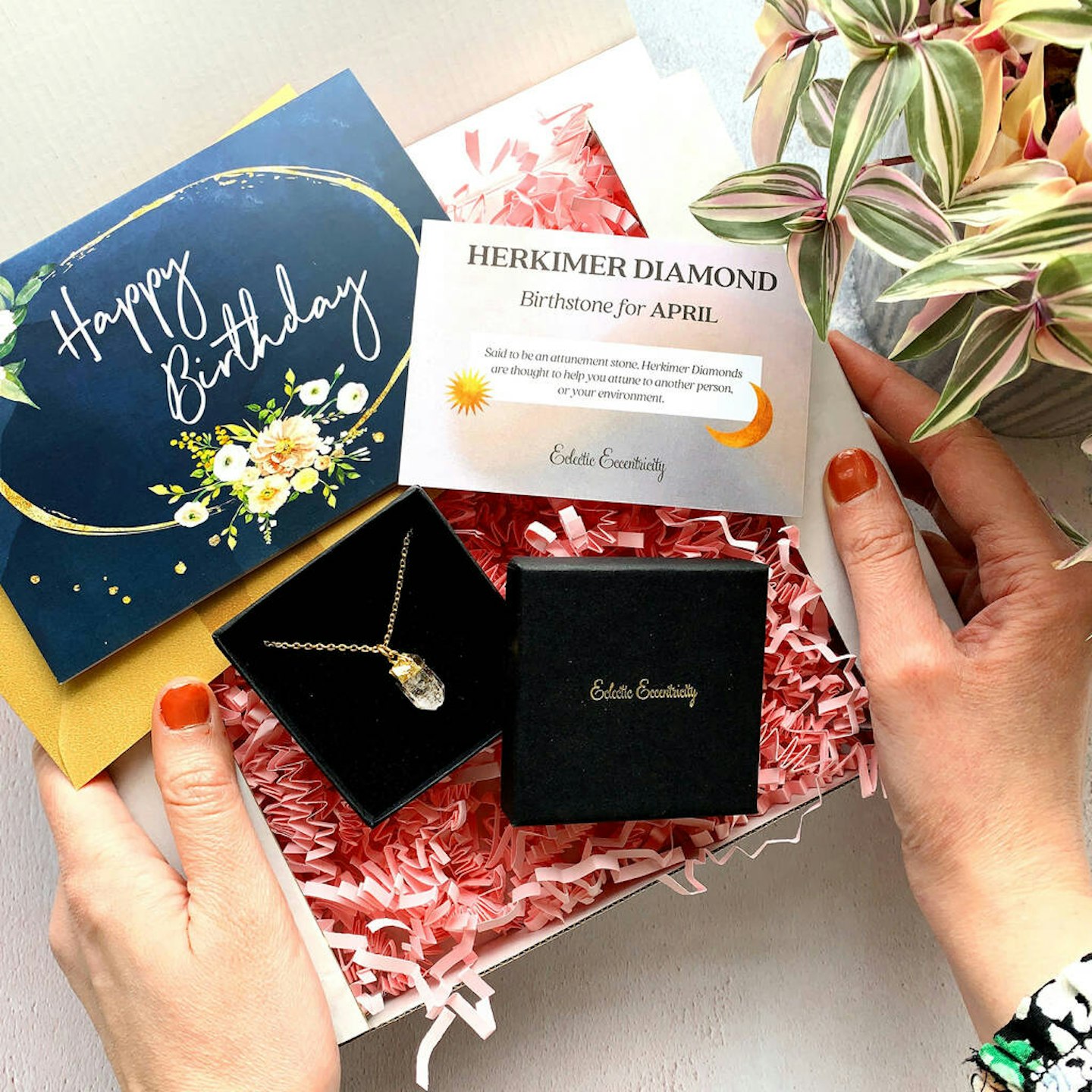 12 of 20
CREDIT: Not On The High Street
The Perfect Birthday Gift Letterbox Gift
Send this gorgeous birthstone necklace with a personalised greetings card - thoughtful and perfect for anyone even if they're not fans of astrology.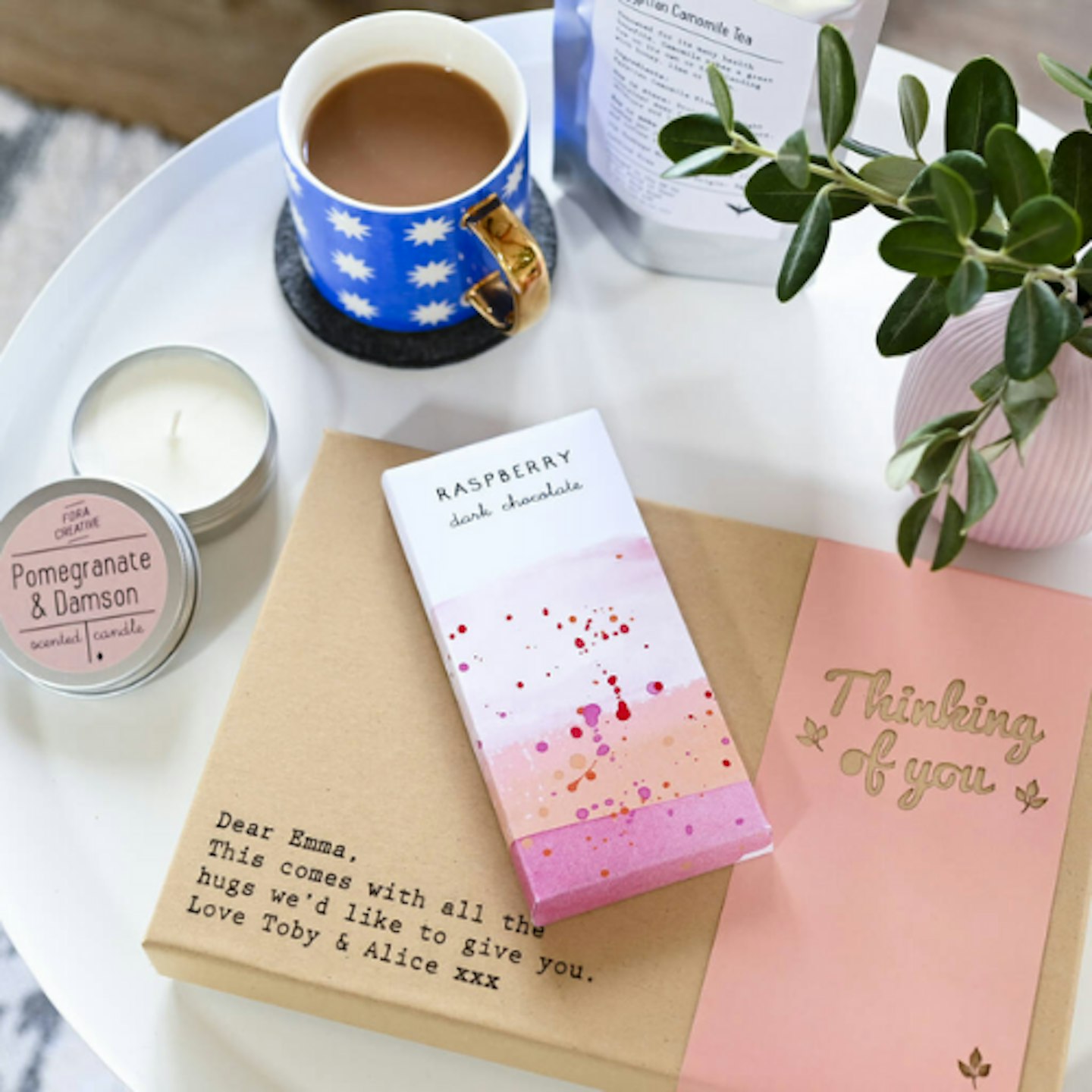 13 of 20
CREDIT: Not On The High Street
'Thinking Of You' Letterbox Gift Peach
Sometimes, you just want to send a gift for no reason at all, and this box is perfect for that. It includes a raspberry chocolate bar, candle and chamomile tea bags, perfect for a relaxing night in.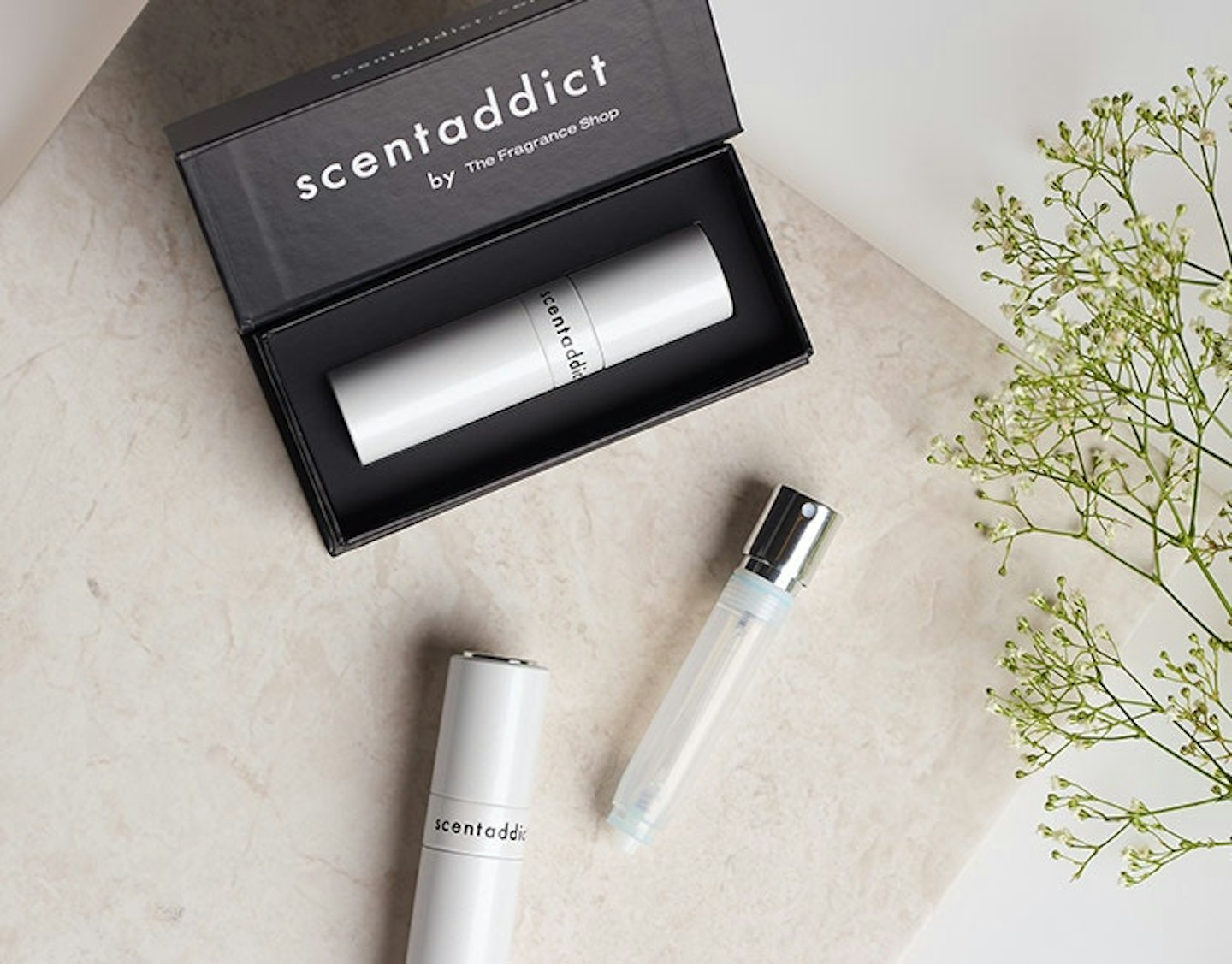 14 of 20
CREDIT: The Fragrance Shop
scentaddict Letterbox Perfume
We all know someone who adores perfume more than most things, so treat them to a letterbox-sized bottle of their favourite with scentaddict. The 8ml refillable atomiser will arrive in the first order, then for £12 a month it can be refilled with a scent of their choice. You can sign up for 3, 6 and 12 month plans, or just go for a one-off gift and it'll be £15.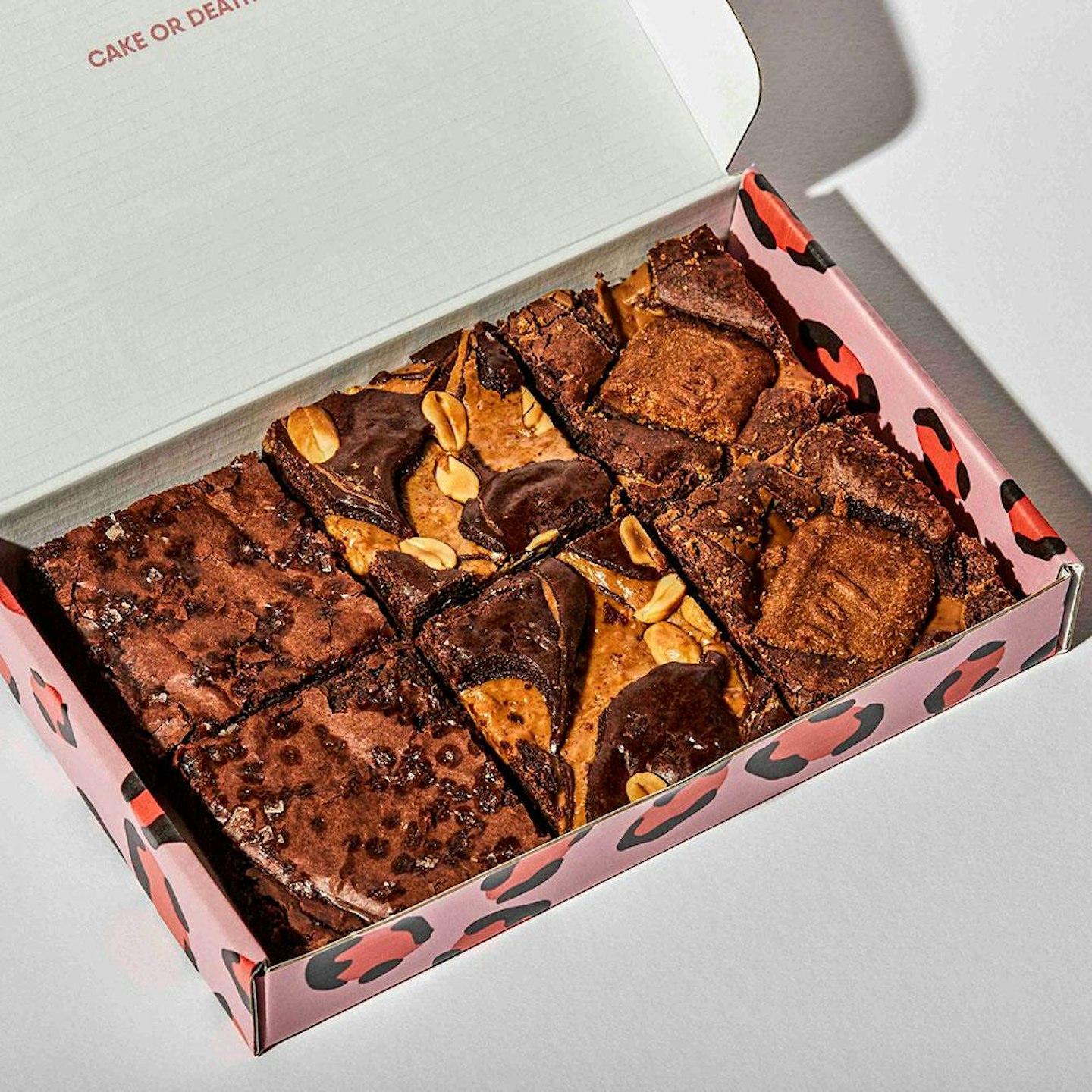 15 of 20
CREDIT: Cake or Death
Cake Or Death Vegan Brownies
Named after a sketch by Eddie Izzard, and packaged in pink and black leopard print, Cake Or Death vegan brownies are simply amazing. You can treat someone to a one-off box, or even a subscription - you save 20% and get a box every month. Highly recommended.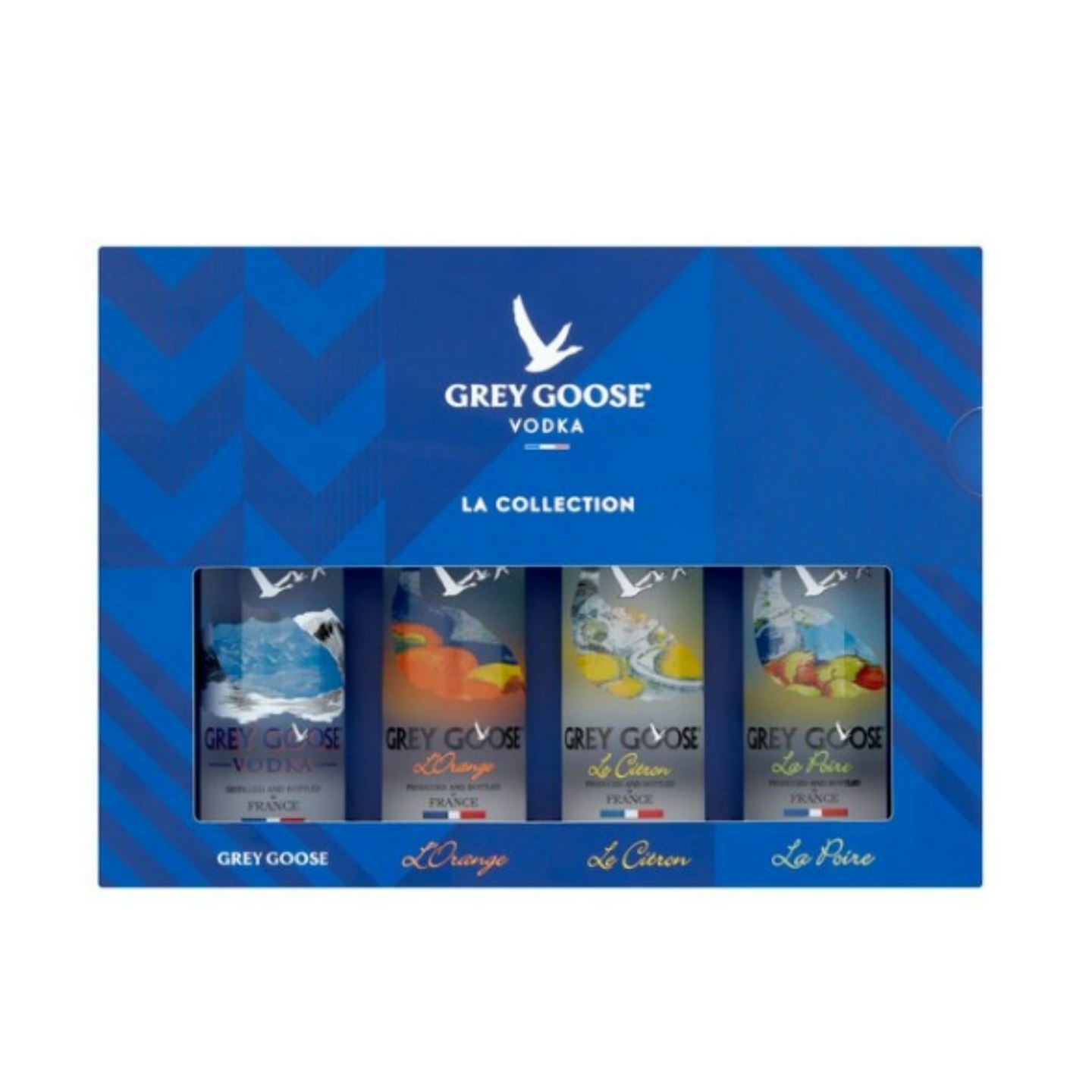 16 of 20
CREDIT: Tesco
Grey Goose La Collection
For the loved one who loves a twist in their drink, this set will hit the spot. With four different Grey Goose flavours, these will be perfect for a gorgeous cocktail for Christmas and beyond.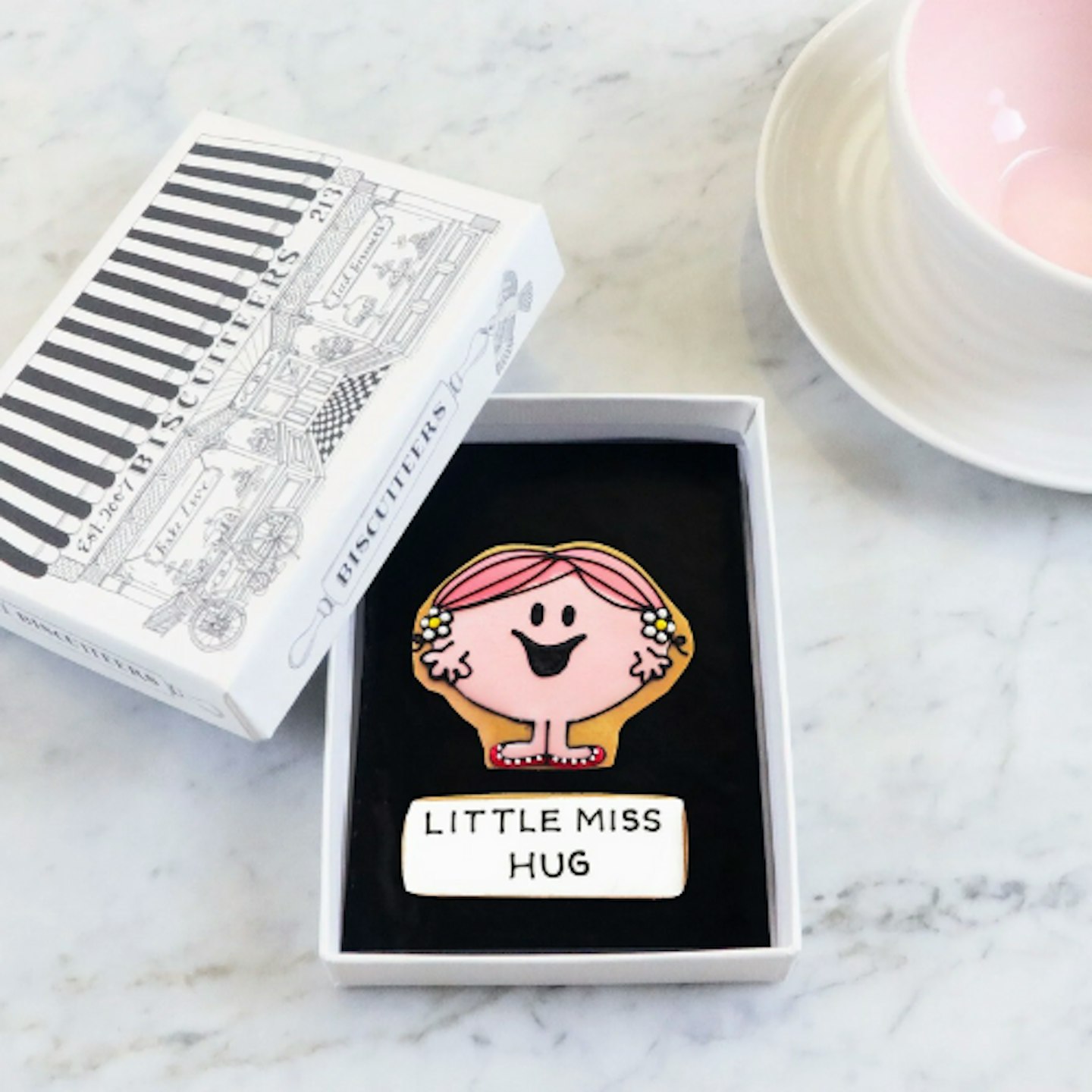 17 of 20
CREDIT: Biscuiteers
Little Miss Hug Letterbox Biscuit
We LOVE Biscuiteers' biscuits, which are so gorgeously iced, we don't want to eat them! This 'Little Miss Hug' biscuit is a lovely way of letting someone know you're thinking of them, but there are plenty of other options available including Christmas and Birthday themed picks.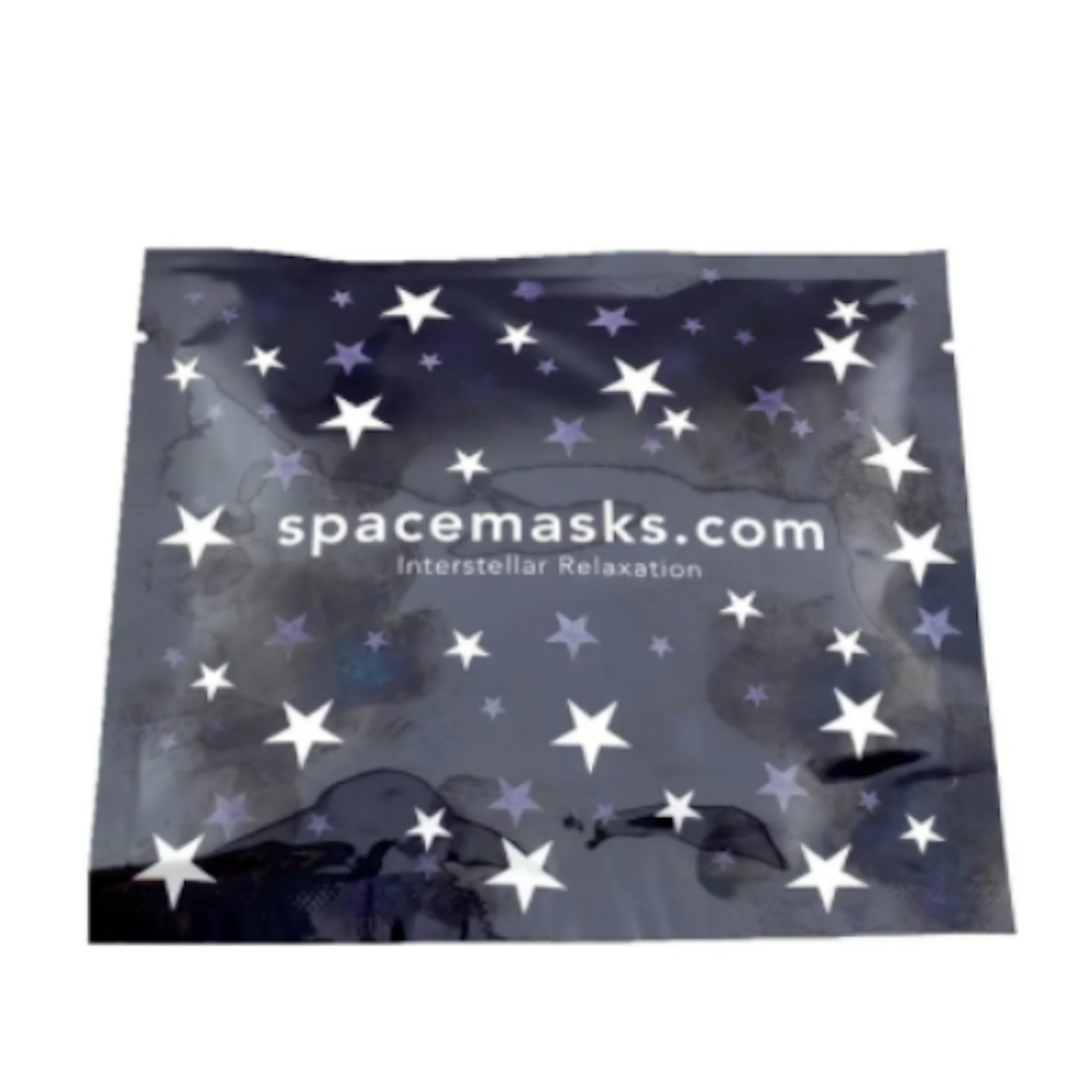 18 of 20
CREDIT: Cult Beauty
Spacemasks
These self-heating masks have been designed to bring a bit of Zen and relaxation. Each cosmic mask is infused with jasmine to help promote sleep as well as ease tired eyes. The perfect excuse for some me-time.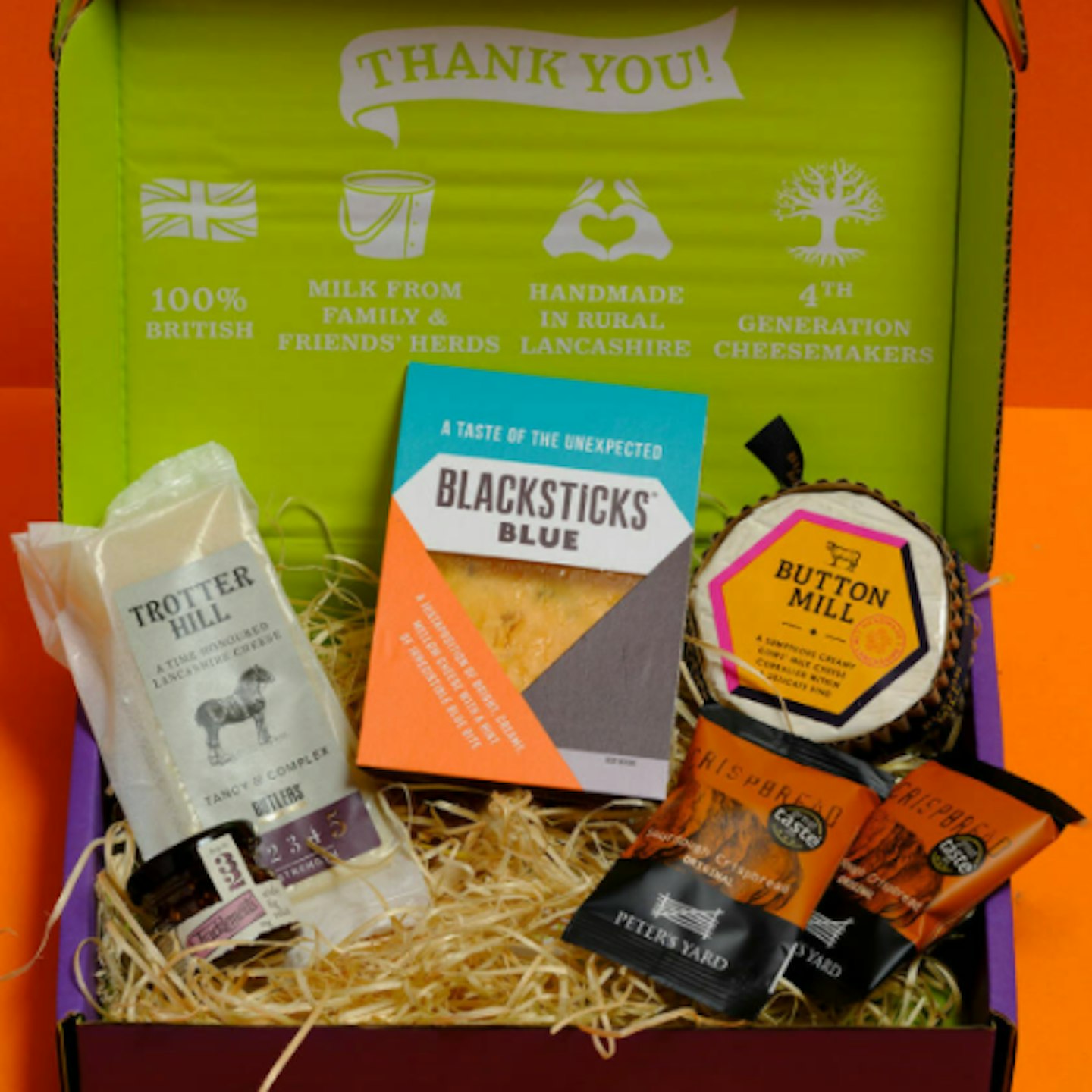 19 of 20
CREDIT: Not On The High Street
Butlers Farmhouse Cheeses Perfect British Cheeseboard Maxi Letterbox Gift
This hand-packed selection of cheese from Butlers Farmhouse Cheese contains its three British show-stopping kinds of cheese, direct from the dairy, with crackers and relish included. Delivered in a letterbox-sized box, it's the ideal gift for the cheese lover in your life.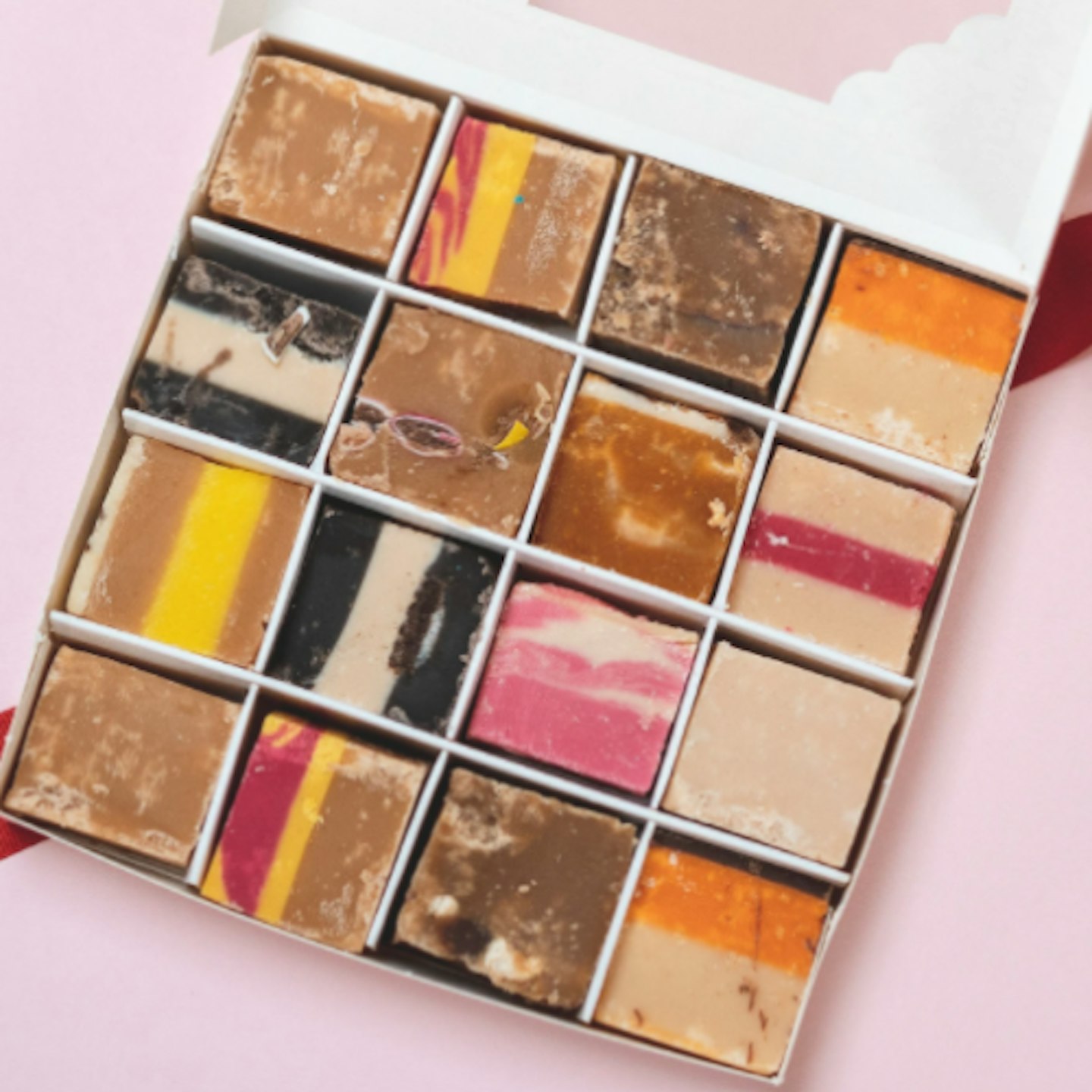 20 of 20
CREDIT: Etsy
SweetBoxStore The Original Collection - Fudge box
Who doesn't love a sweet treat in the post? These fudges by SweetBoxStore are gloriously sweet and crumbly and fit right through your letterbox too. Available in a range of seriously inviting flavours including Salted Caramel Cheesecake, Oreo Cookies and Jammie Dodger, these are bound to go down a treat.
What to read next:
How to recreate the spa experience at home according to experts