We all know the importance of choosing the right engagement ring, after all, you're going to be wearing it for the rest of your life and you'll never forget the proposal.
If you're a massive Disney fan (and who isn't?) you might want to consider an engagement ring inspired by your favourite film, whether that's Beauty and the Beast, Aladdin, Cinderella or Snow White. Let's face it, we all want to feel like a princess when the big moment happens.
So, if you're looking for some engagement ring inspo so you can drop hints to your other half, here are some ideas inspired by Disney as well as some beautiful Disney-themed rings you can buy now.
CHECK OUT Disney-inspired engagement rings you can buy now
Disney engagement rings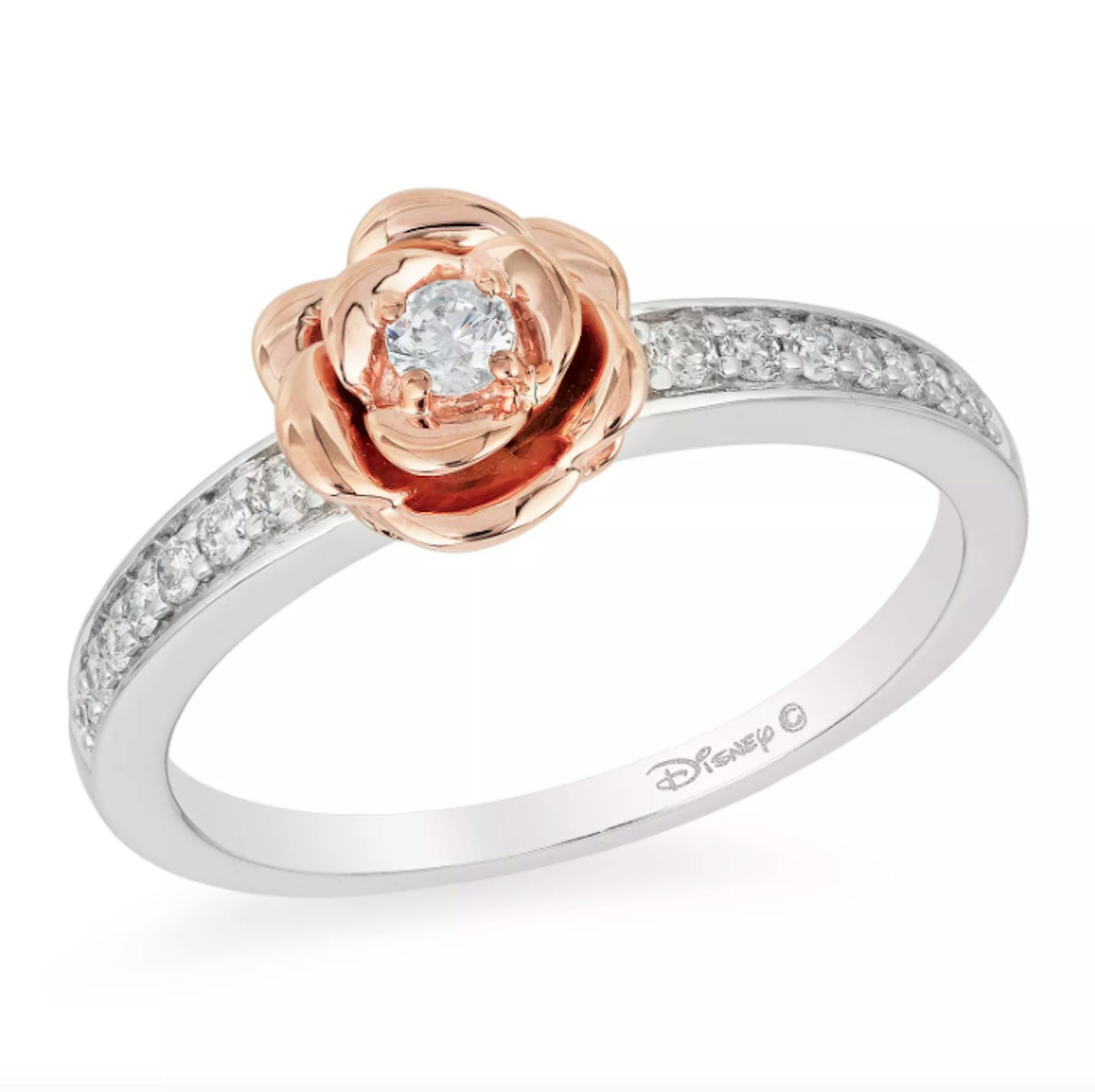 1 of 5
CREDIT: H. Samuel
Enchanted Disney Fine Jewelry Rose Gold Diamond Belle Ring
Inspired by Beauty and the Beast's Belle, this stunning ring features a gleaming 0.20ct of diamonds set inside a rose.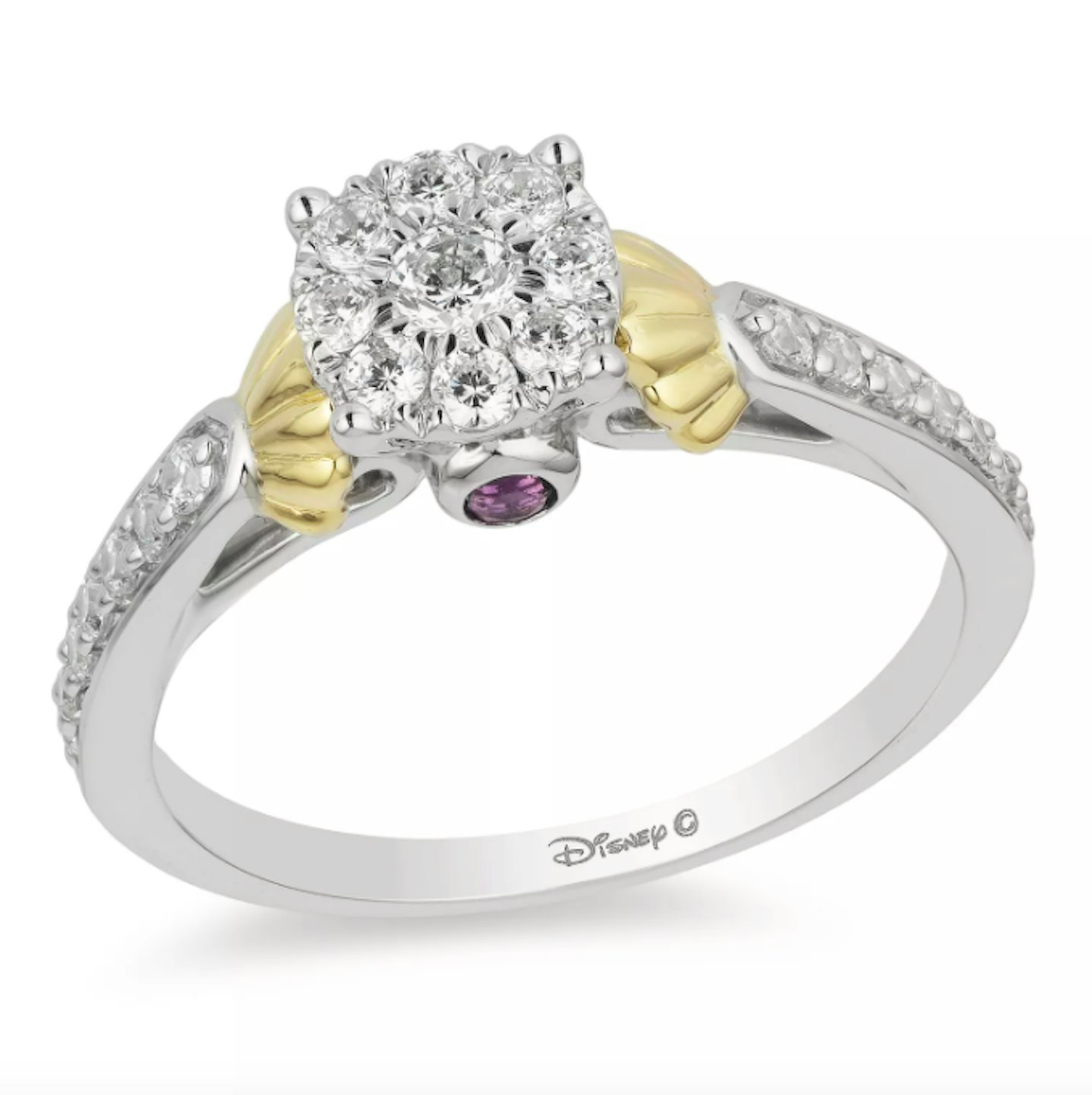 2 of 5
CREDIT: H. Samuel
Enchanted Disney Fine Jewelry 0.50ct Diamond Ariel Ring
If your favourite Disney princess is Ariel from The Little Mermaid then you'll love this style, which features a gleaming 0.50ct of diamonds with an amethyst stone below the head.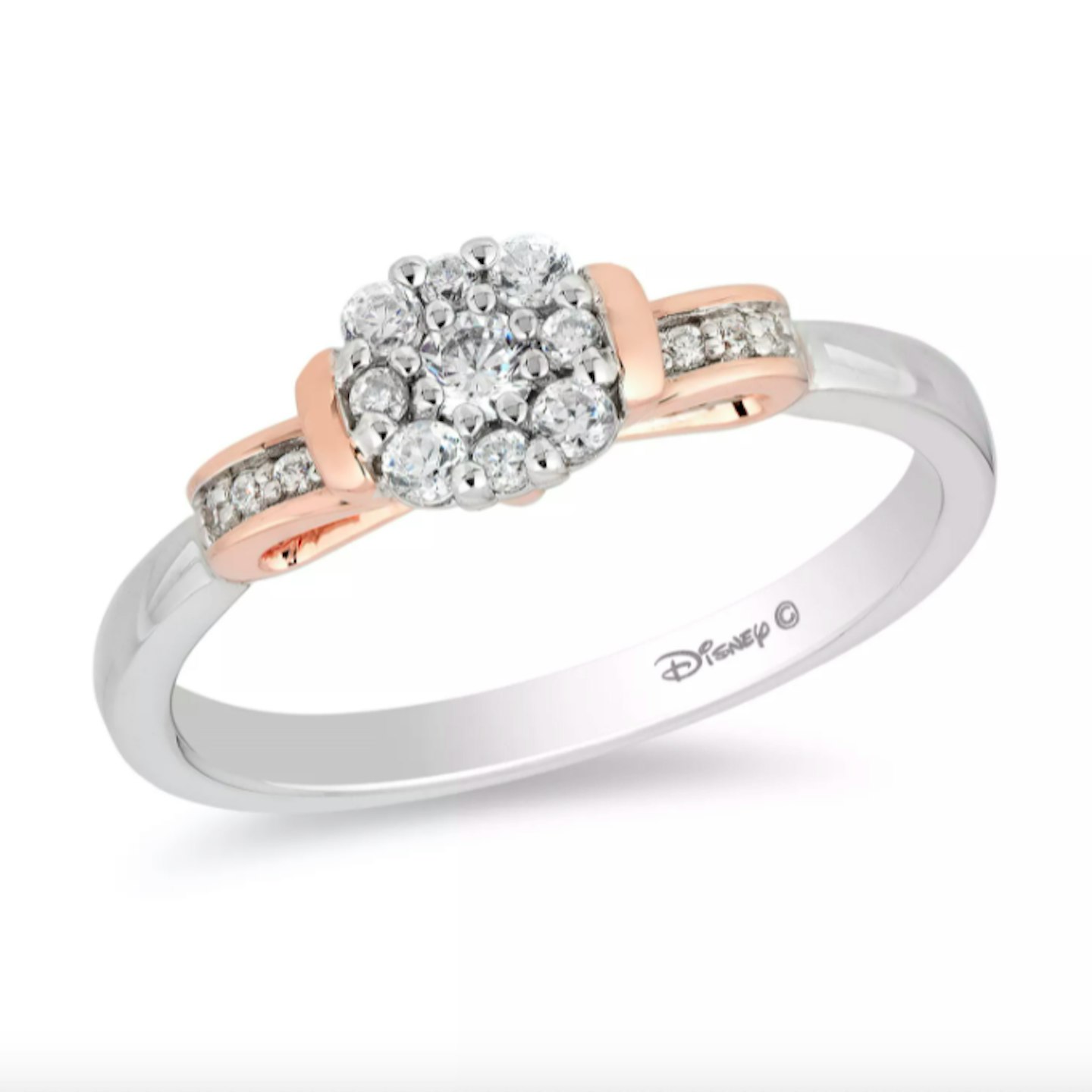 3 of 5
CREDIT: H.Samuel
Enchanted Disney Fine Jewelry 0.20ct Diamond Snow White Ring
Perfect for the princess in your life, this ring is crafted in 9ct white and rose gold, with a gleaming 0.20ct of diamonds in a cluster formation on top of a bow decorated with yet more diamonds.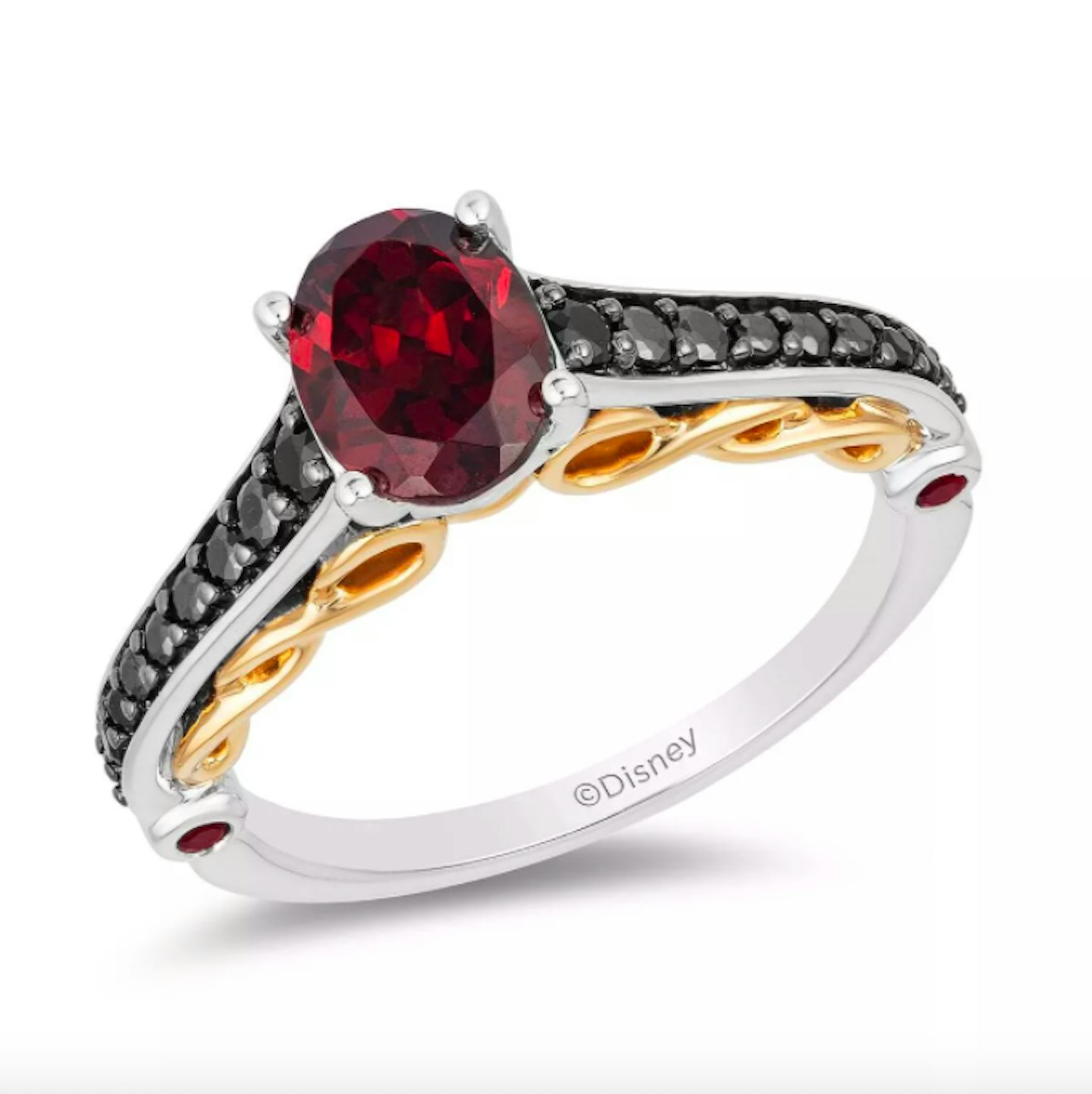 4 of 5
CREDIT: H.Samuel
Enchanted Disney Fine Jewelry 0.25ct Diamond Evil Queen Ring
Inspired by the Evil Queen from Snow White, this elegant silver ring features black rhodium plating on the shoulders, an oval cut rosy red garnet sitting upon a four claw setting, and a ring band boasting treated black diamonds totalling 0.25ct.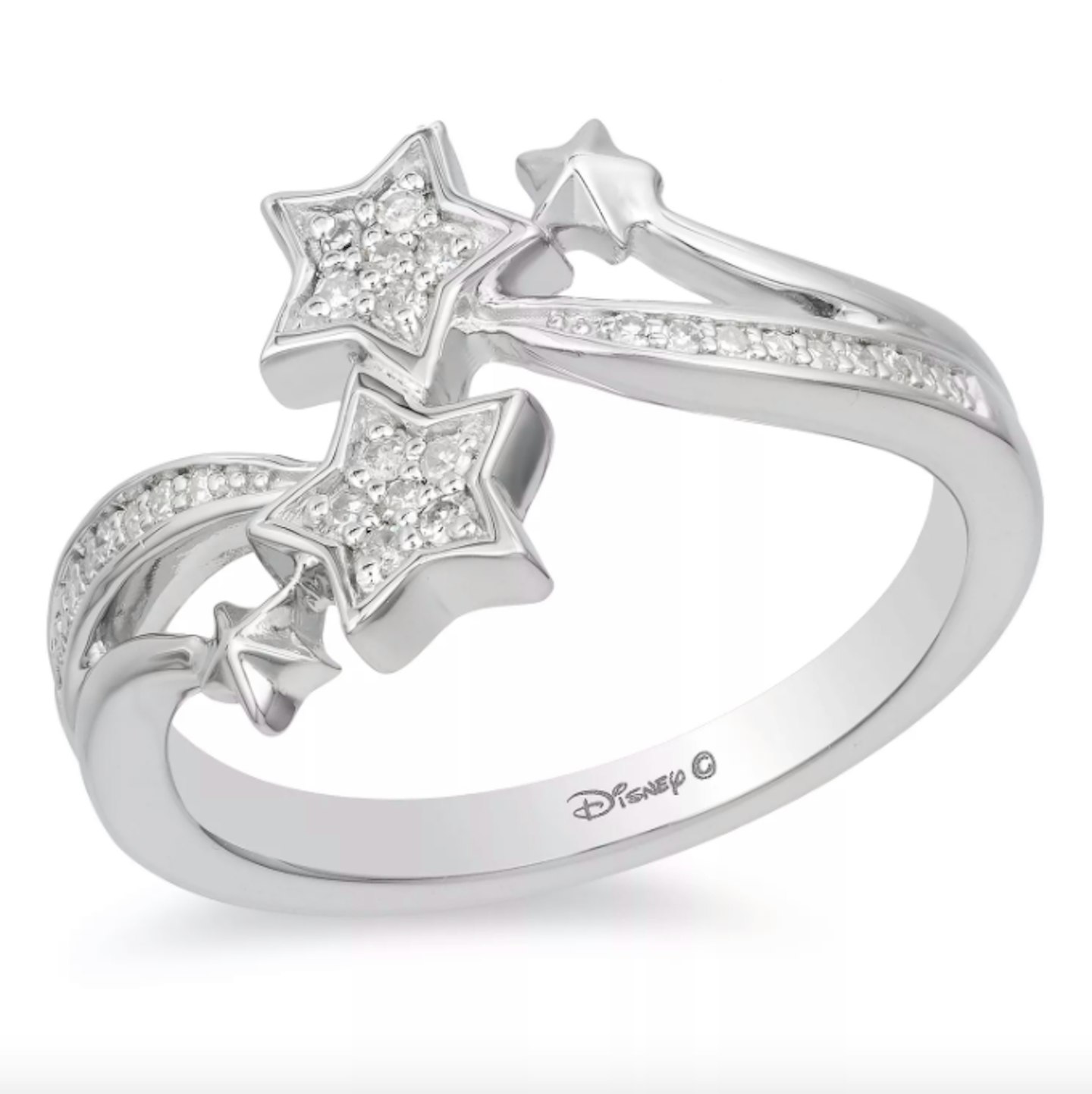 5 of 5
CREDIT: H.Samuel
Enchanted Disney Fine Jewelry Diamond Tinker Bell Ring
If Peter Pan is your favourite Disney film then this ring inspired by Tinker Bell is perfect for you. It features a gleaming 0.10ct of diamonds in a star design with yet more diamonds set in the shooting star band.
READ MORE relationships news
If you're looking for something more personal or one of a kind then there's plenty of inspiration on websites like Pinterest that will help you to design your own special ring based on your favourite Disney film.
WATCH Emma Kenny's mood boosting tips
If you're wondering how to choose the right engagement ring, there are a number of important factors to consider – especially as it will be a considerable expense. Firstly, narrow down what shape you want, whether that's the pricier round cut or something cheaper like a pear or marquise cut. Also consider which metal you would like the band made from. Yellow gold, white gold, silver, or platinum are all traditional options, although rose gold is increasingly in popularity these days.
Of course, it's also important to make sure the ring will fit correctly so be sure know your measurements so you can get the right size.