Valentine's Day is always a bit of a tricky one. Perhaps you're at the start of a relationship and you're not sure you and bae are ready for celebrations and lavish gifts. Or, maybe you're 10 years deep and you've exhausted all potential present ideas - you've been meaning to get a new frying pan for ages, but does that count as an acceptable gift, right?
Valentine's is often criticised for being just another commercial holiday. So is it even necessary to get a gift at all?
Why you DON'T need a present this Valentine's Day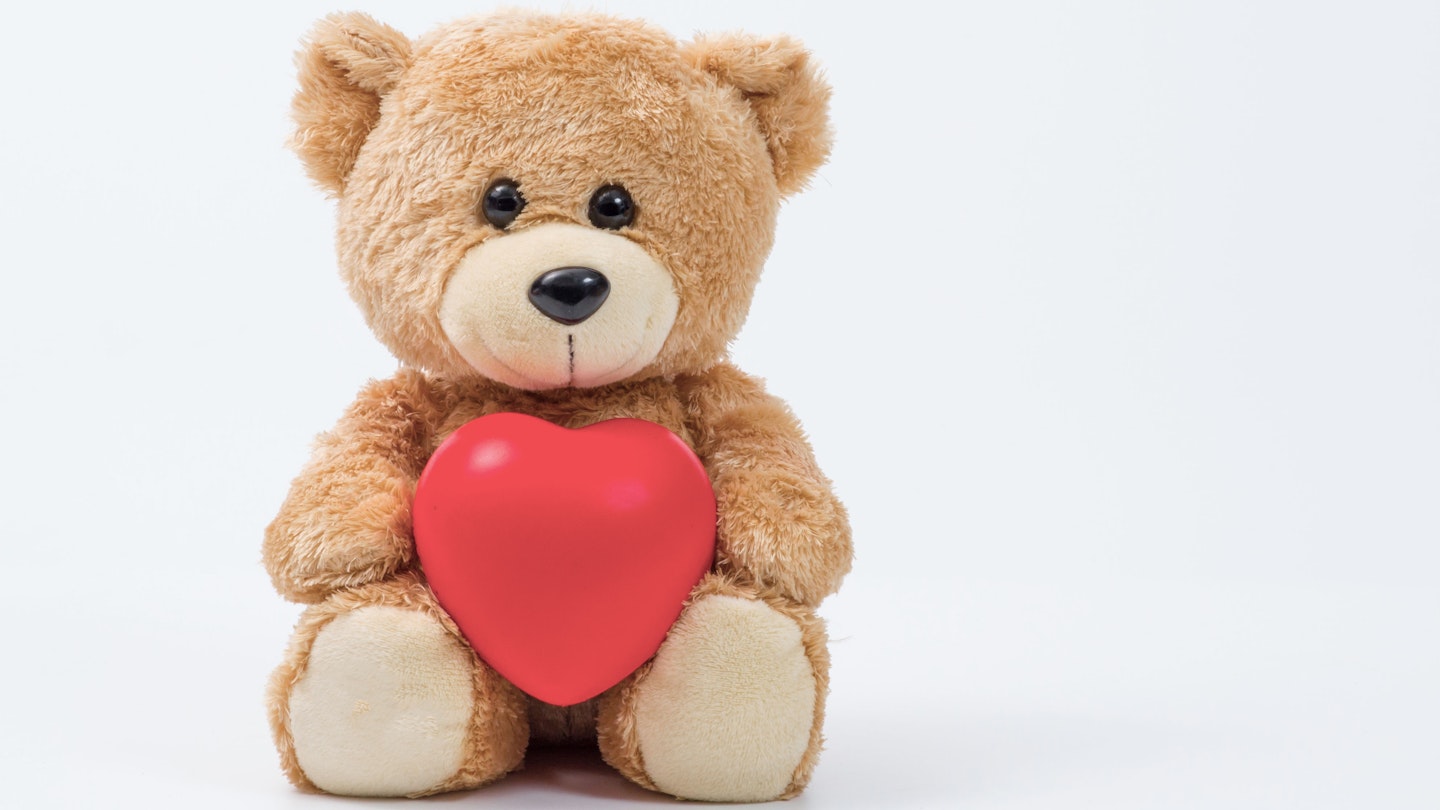 Closer Online's Kayleigh Dray thinks we need to forget about presents on Valentine's Day - and focus on, y'know, the love part.
Ah, Valentine's Day - it rolls around each and every year, bringing with it novelty teddy-bears, heart-shaped knick-knacks, lurid pink everything, and hundreds of almost identical photos on Facebook.
"Awwww - he got me a dozen red roses!" croons one of your pals, while another boasts about her boo buying her a diamond ring.
And, elsewhere on your timeline, are the single people, who just love to hate the commercialism of it all, not to mention trash-talk the losers who buy into all the magic of Valentine's Day*.
"OH MY GOD PEOPLE, DON'T YOU KNOW IT WAS A HOLIDAY CREATED BY GREETING CARD COMPANIES?!?!" they scream into cyberspace.
But, you know what? Neither of these sides are right in their approach.
Social media has made us desperate to be the best at everything - including relationships - and the pressure is driving us all a little crazy.
And, when V-Day rolls around, we start putting way too much pressure on one another to find the most perfect / most unique / most thoughtful gift around.
No wonder so many people wind up fighting and sulking in corners on the 14th February, eh?
We need to stop focusing on the materialism of it all and, instead, celebrate the holiday as it was meant to be; by loving one another, and letting that love uplift us.
Corny? Yeah. But that doesn't make it any less true.
WATCH: Danielle Lloyd reveals fans are obsessed with her...toes
We don't need the gifts, peeps - because, despite how (ahem) "precious" we get about our gifts on Facebook and Twitter, we're not Gollum. We can appreciate that love is about a LOT more than what we can bagsy on our credit cards.
A simple "I love you", from the right person, is worth far more than a squillion chocolate hearts. And spending time together, making an effort to do something for each other - as opposed to BUY something - is a far better way of showing you care.
Maybe you could make them breakfast. Maybe you could go for a walk together down the pebbles of Brighton beach. Maybe you could write them a letter. Or maybe you could just TURN YOUR FACEBOOK OFF and make the day about you two?
Either way, we definitely shouldn't expect a gift just because it's Valentine's Day. If he chooses to buy us one, it'll be a nice surprise - and it'll be a gift he wants to buy you, not one he bagged because he felt he had to.
Why you DO need a present this Valentine's Day
Closer's Jack White thinks forgetting about presents on Valentine's Day sets us on the slippery slope to splitsville...
Your boyfriend not bothering with Valentine's Day presents is a slippery slope on the road to them not bothering about the relationship.
This might sound dramatic but it's true.
Of course nobody wants another time of the year when you're forced to buy gifts for your better half, but how would you feel if they forgot about Christmas?
Like it or not, V-Day is here to stay and your partner deliberately ignoring it just shows how much they respect the relationship, in my opinion.
Sure, everyone wants diamonds, but it doesn't have to be expensive. It's true what they say: it IS the thought that counts.
Put yourself in the situation. It's V-Day morning, you wake up and stroll downstairs, almost rubbing your hands together with glee at the suspense of what treat could be waiting for you.
Instead you open the kitchen door and find him sitting at the table, drinking coffee and getting toast crumbs everywhere. He mumbles an uninterested 'good morning', and you're crushed. It sets you up for a bad day and I can almost guarantee you'll be arguing by the end of it.
But, flip the situation around: You don't even make it out of bed, because he's there, waiting to have delicious morning sex. Then he leads you downstairs where he feeds you delicious foods, before handing you your gift and he's got it just right!
There is no competition in the two scenarios, is there? Because, no matter what anybody says, even those who claim to hate V-Day, getting a present is always better than not getting a present.
Of course, this does mean you have to buy them something too. It's only fair!
SHOP: Valentine's Day gifts
Now that you've decided to buy your partner a gift, you're going to need some inspiration... Here are some of our favourites:
We do receive commission for purchases made through our links
READ MORE
Little Mix's Jesy Nelson and Love Island's Chris Hughes SNOG in a kebab shop