Planning a winter wedding? Check out these gorgeous cold-weather bridal gowns for inspiration…
1. The Elsa dress
Disney fans, what better way to pay homage to winter than with a gorgeous Elsa-themed wedding dress?
Beaded to glisten like sunlight on fresh fallen snow, it's an absolute dream come true.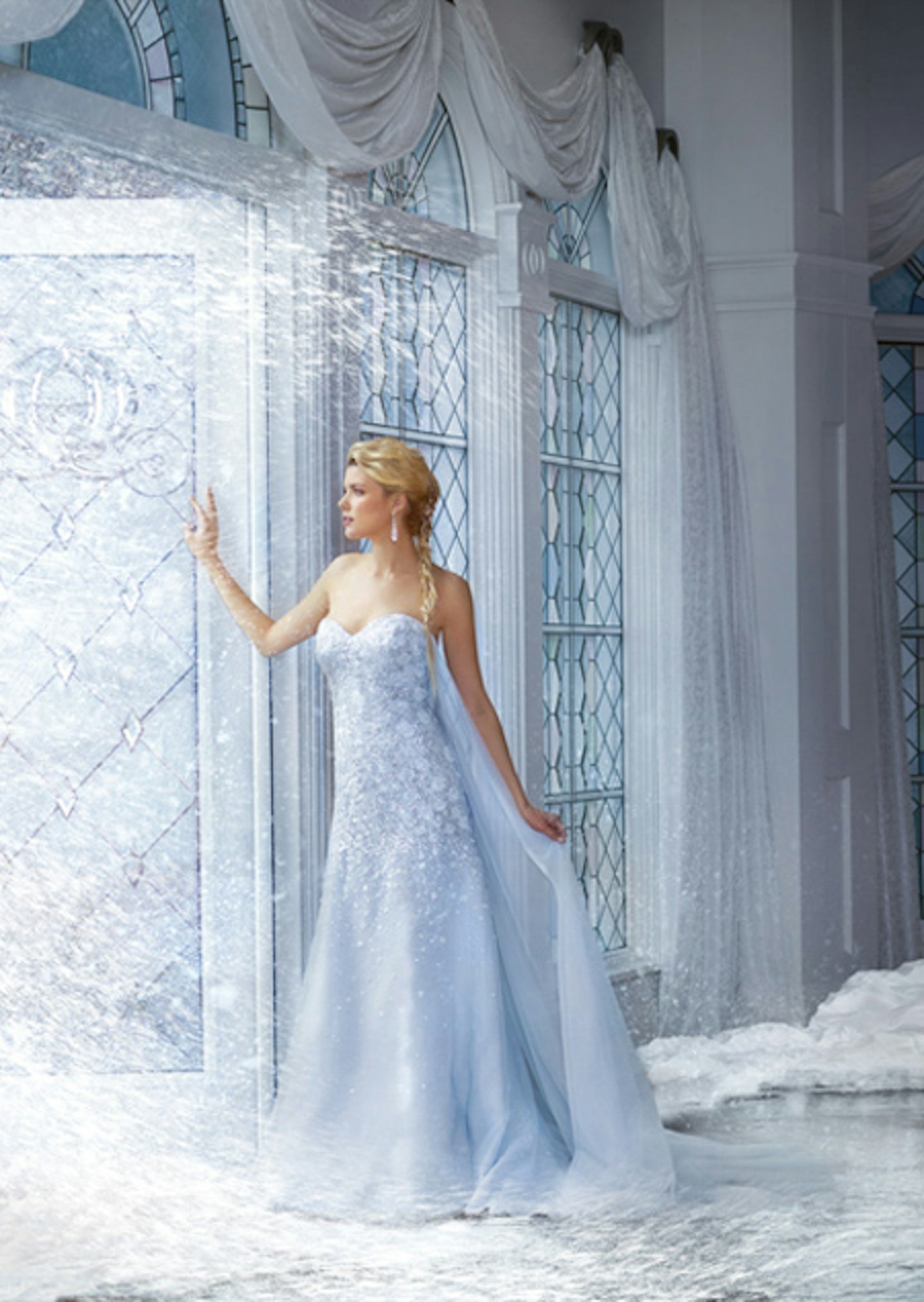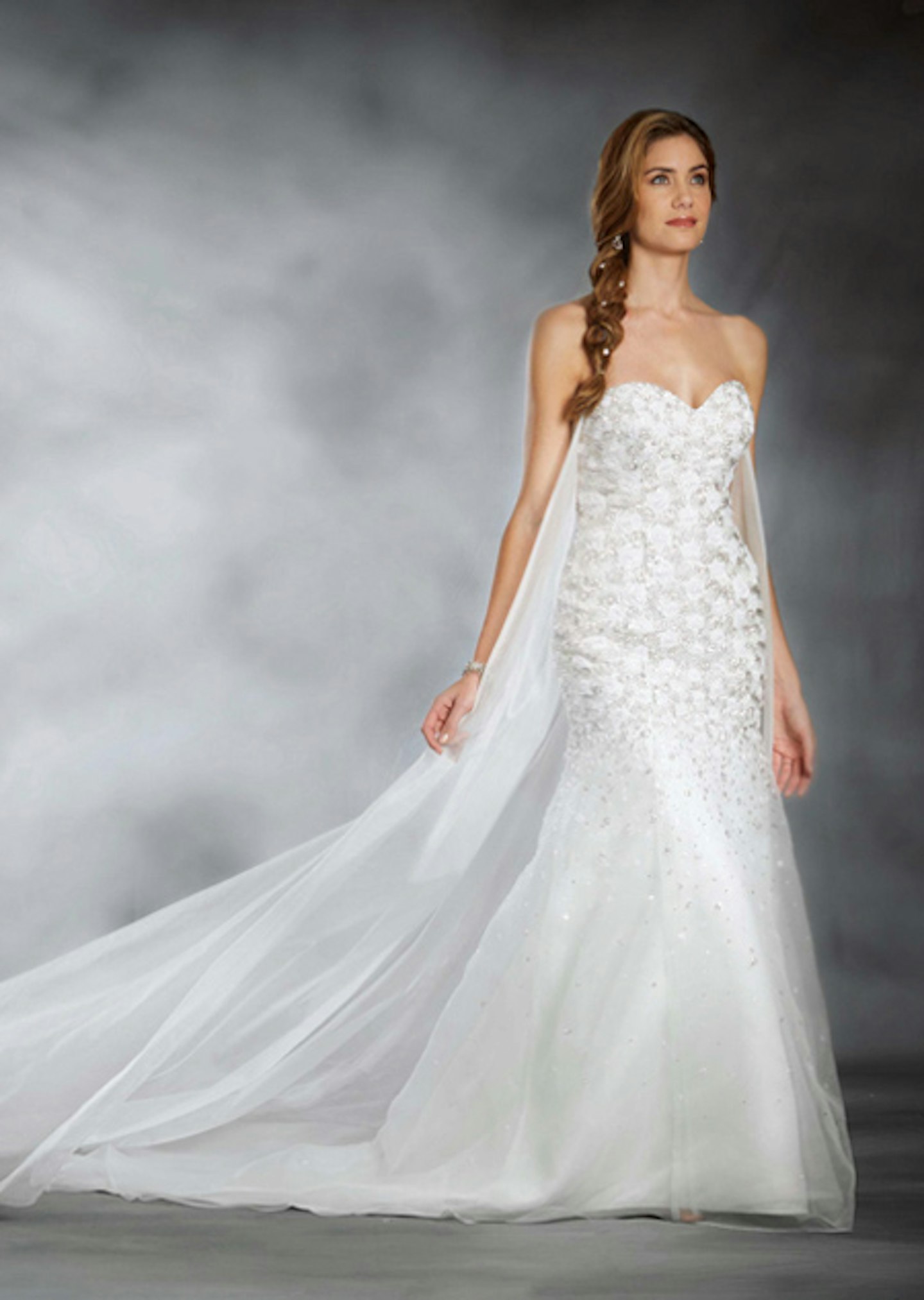 And it comes in ice blue or white, so you can decide on how far you want to take your frosty tribute, too!
Find out more on Disney Weddings now.
2. The Darla dress
This simple gown comes with a gorgeous organza coat, which is fastened with a VERY snowflake-esque brooch.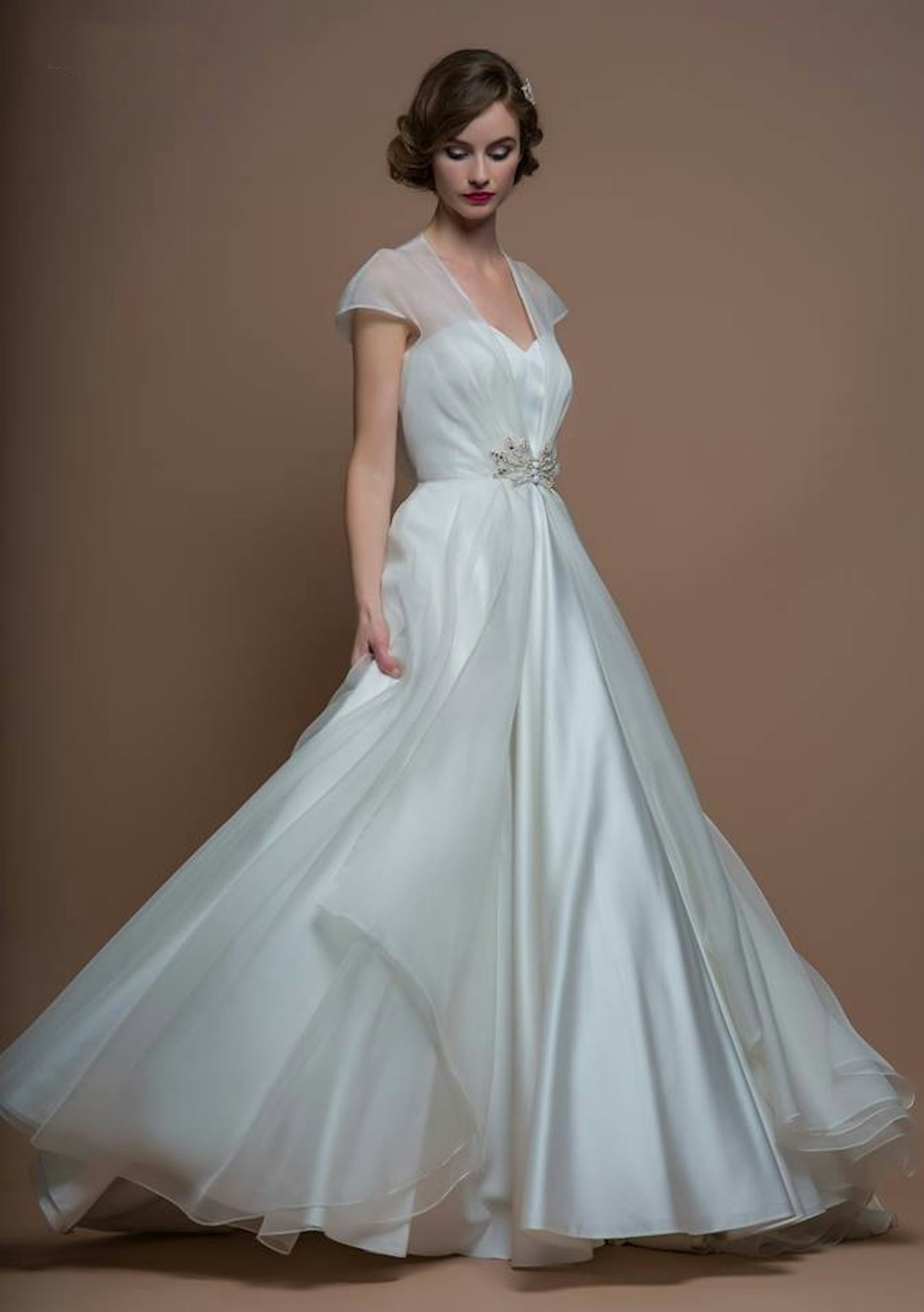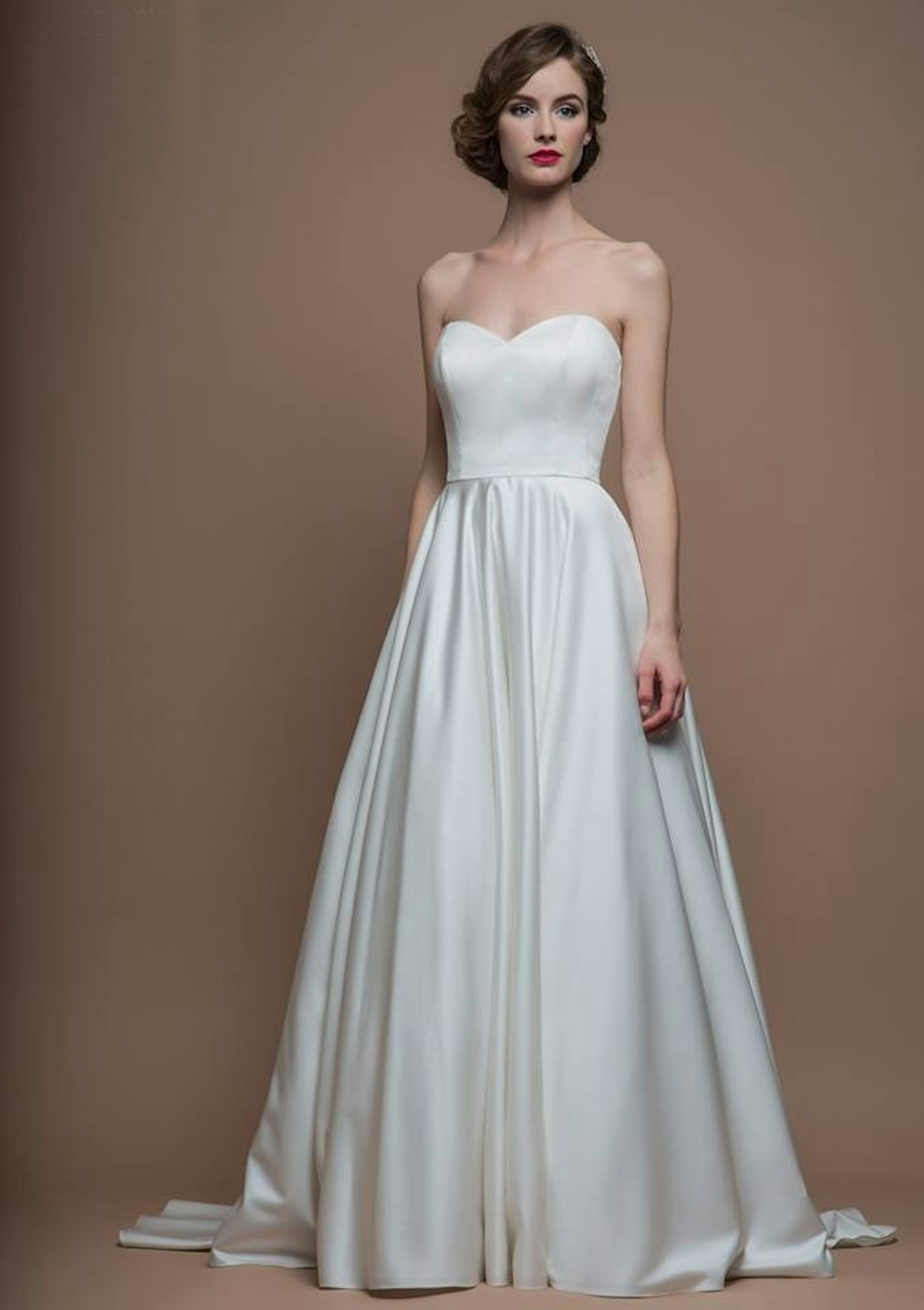 Find out more over at Fairy Goth Mother now.
3. The Ziba gown
This Sareh Nouri gown ('Ziba') has everything we want from a winter gown; sparkle, glamour, a princess-cut, and a VERY figure-flattering silhouette.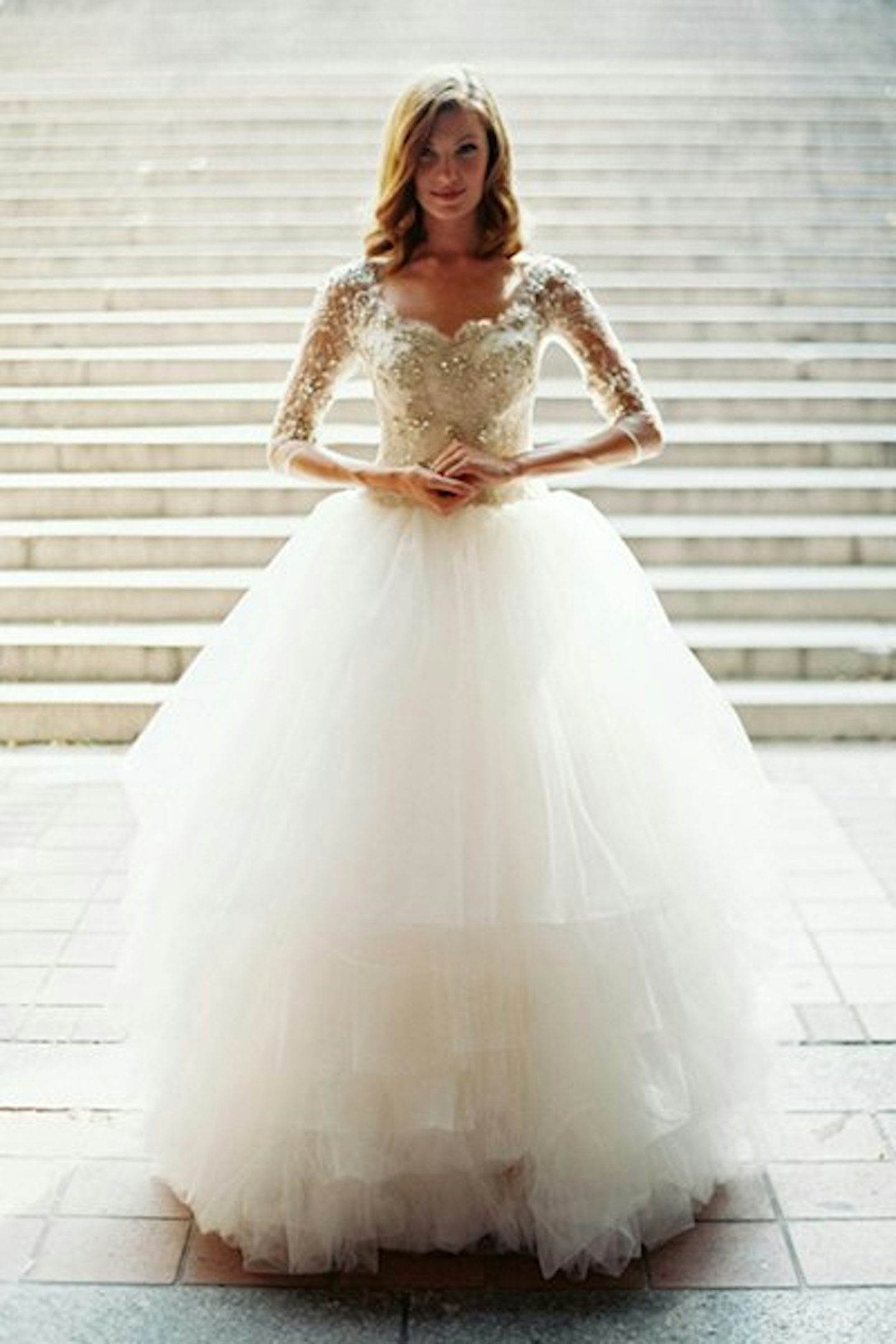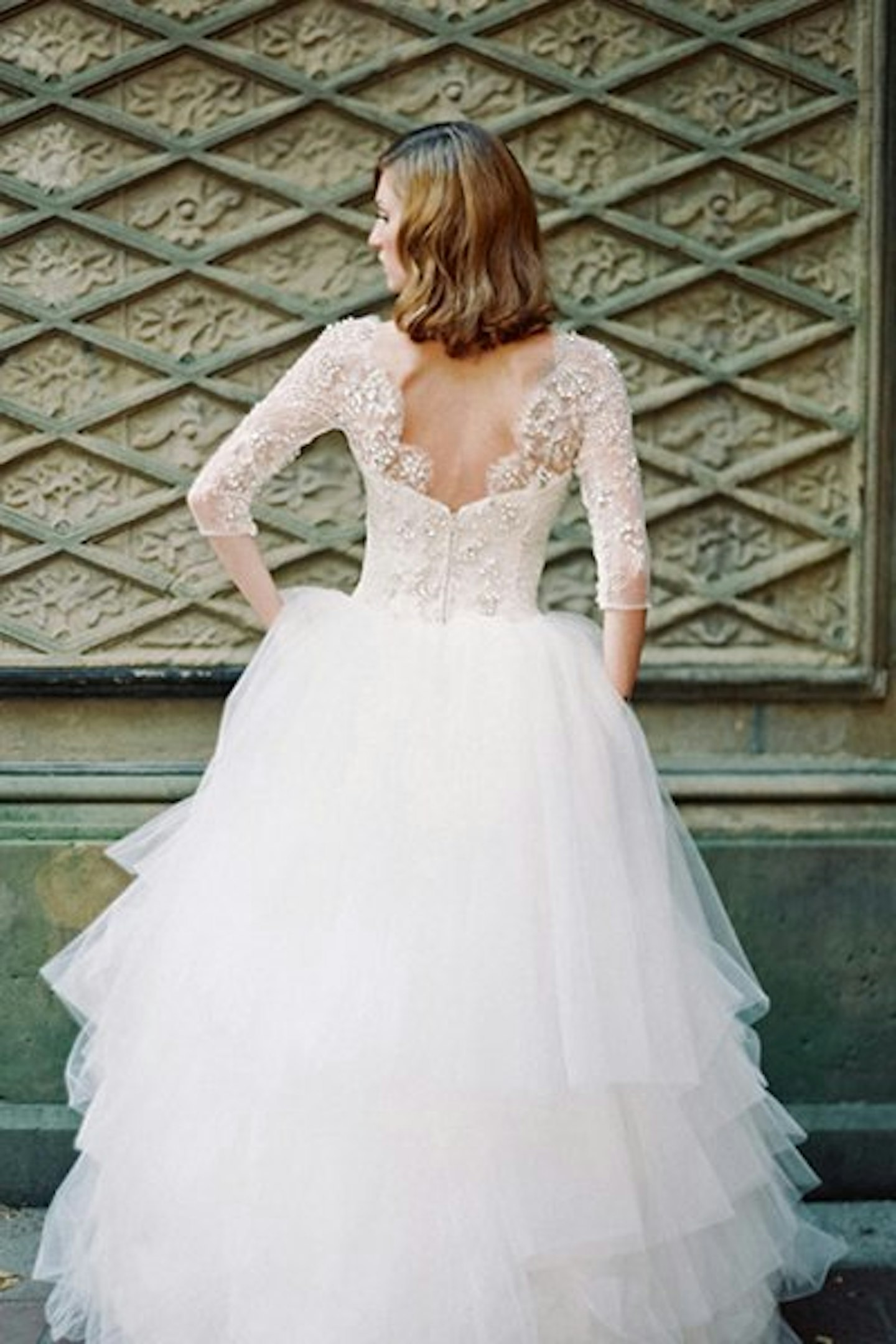 These beautiful images were snapped by the VERY talented Laura Gordon, of Laura Gordon Photography.
Find out more here.
4. The Leandra gown
Sparkling Swarovski crystals, a daring scoop back and an elegant silhouette make this one of our favourite winter wedding gowns.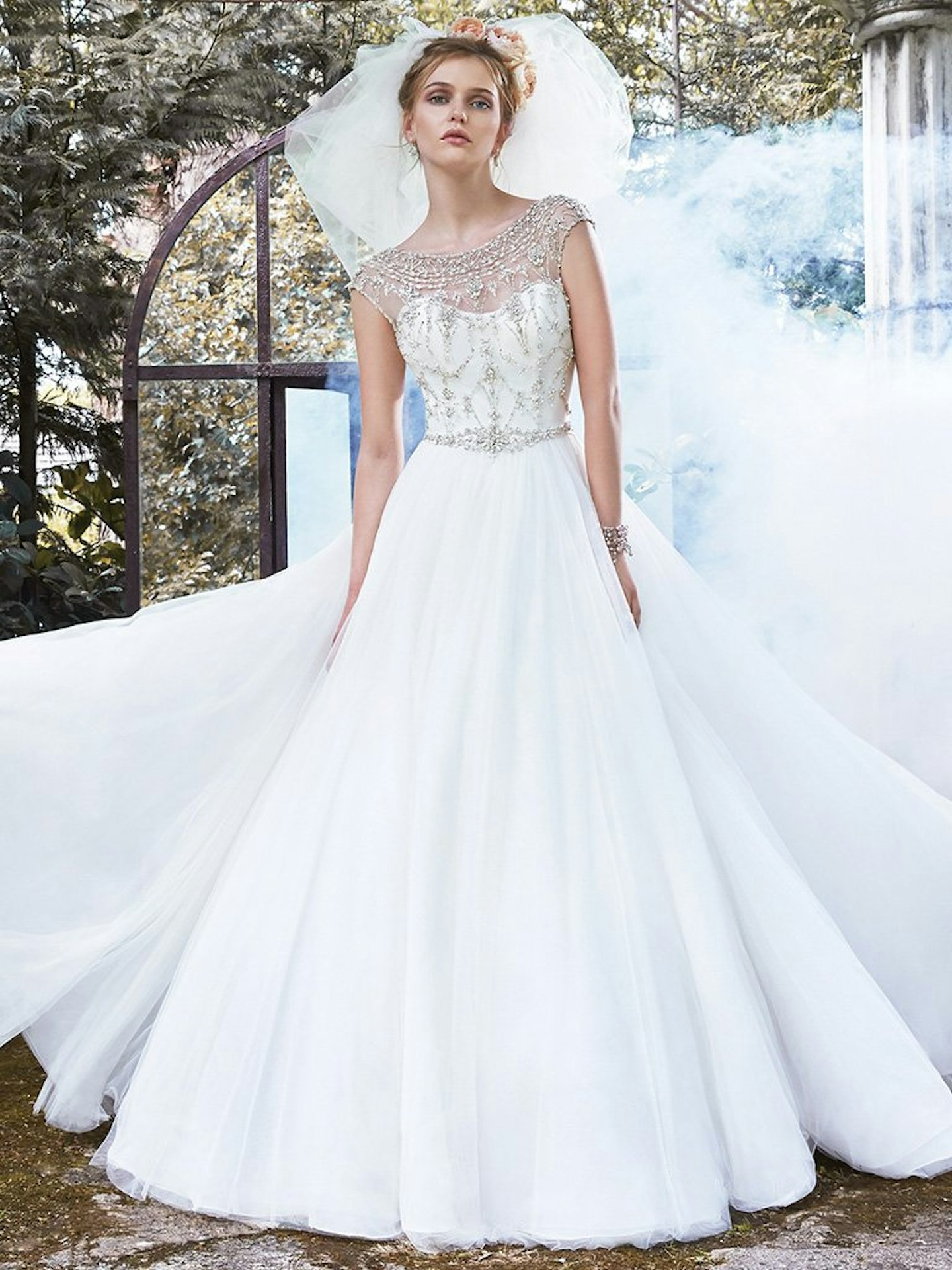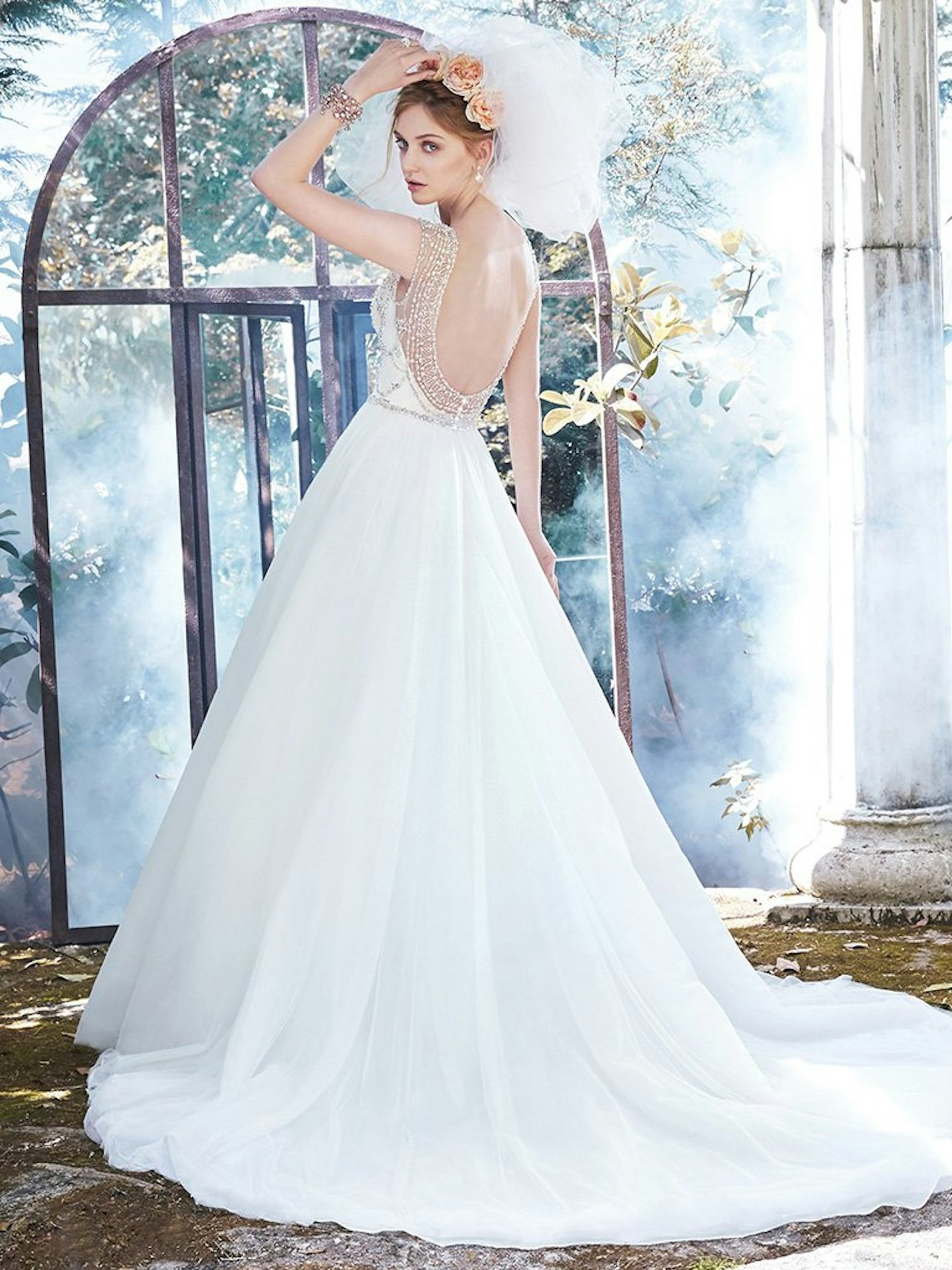 Find out more on Maggie Sottero now.
5. The Grace gown
How gorgeous is this simple gown?
It reminds us of Olivia Palermo's tulle skirt and sweater combo from her wedding day.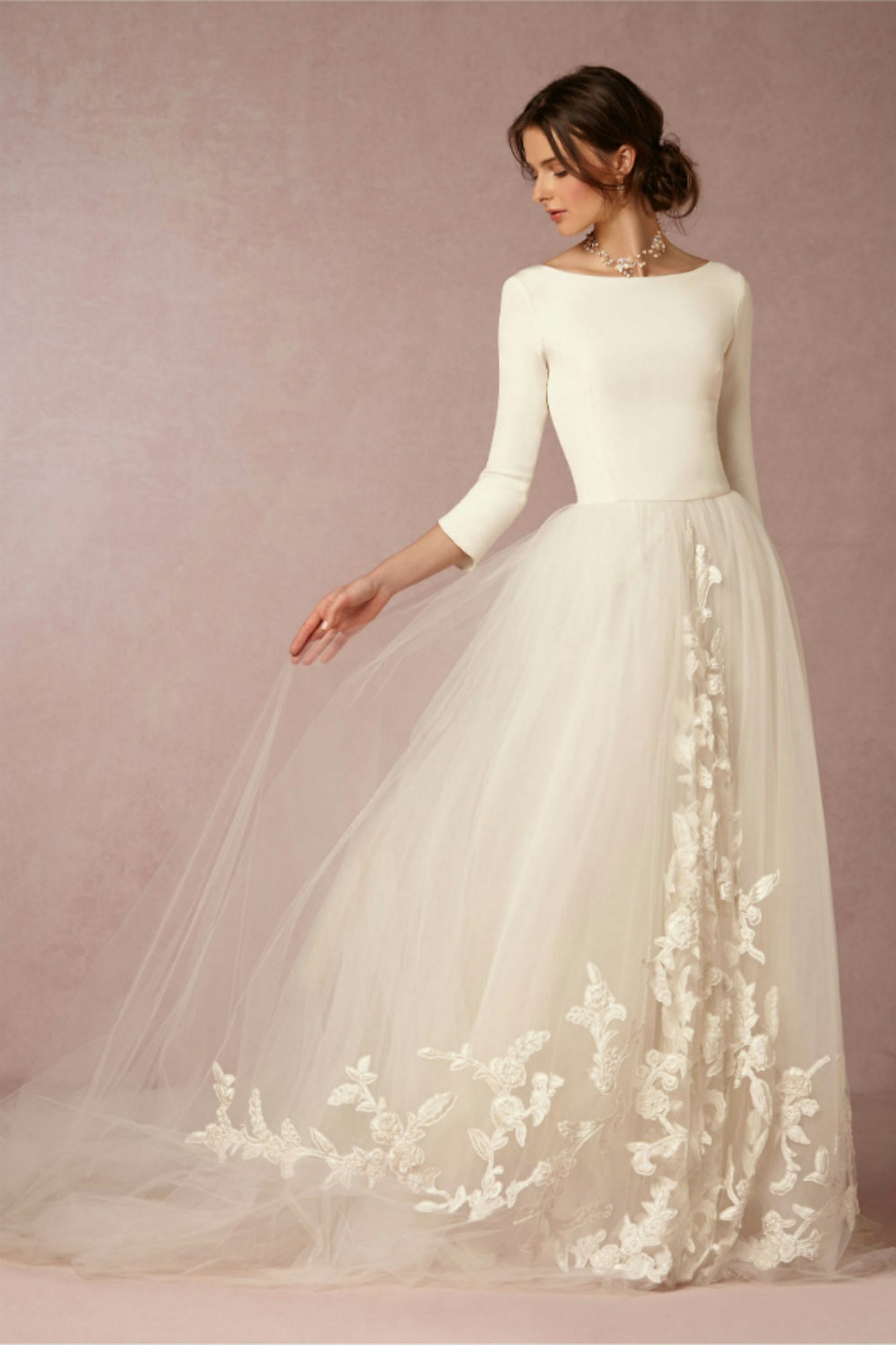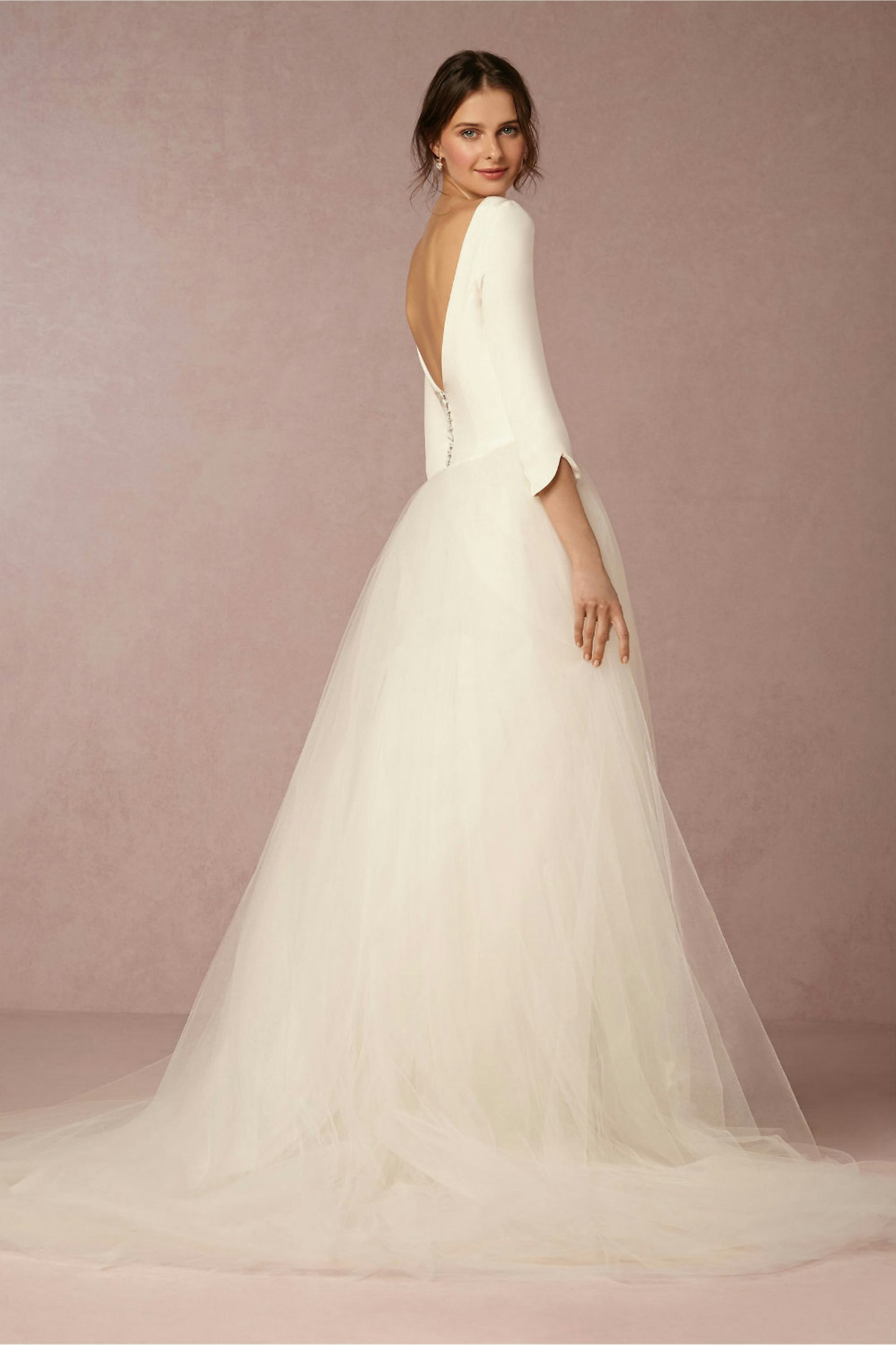 Visit BHLDN now for more.
6. The Bardot gown
We imagine this pretty vintage gown will go down a treat with brides planning an Old Hollywood wedding day.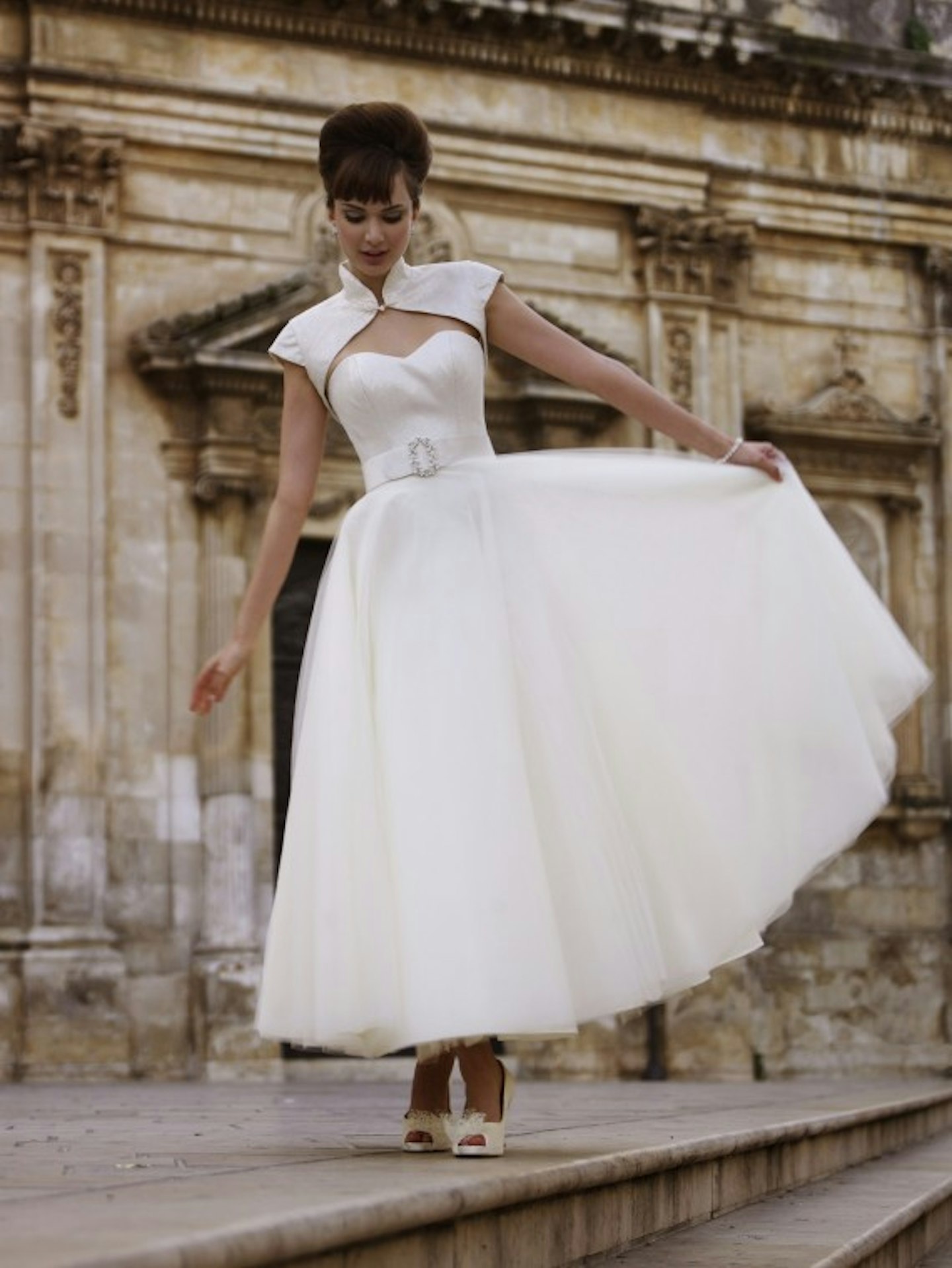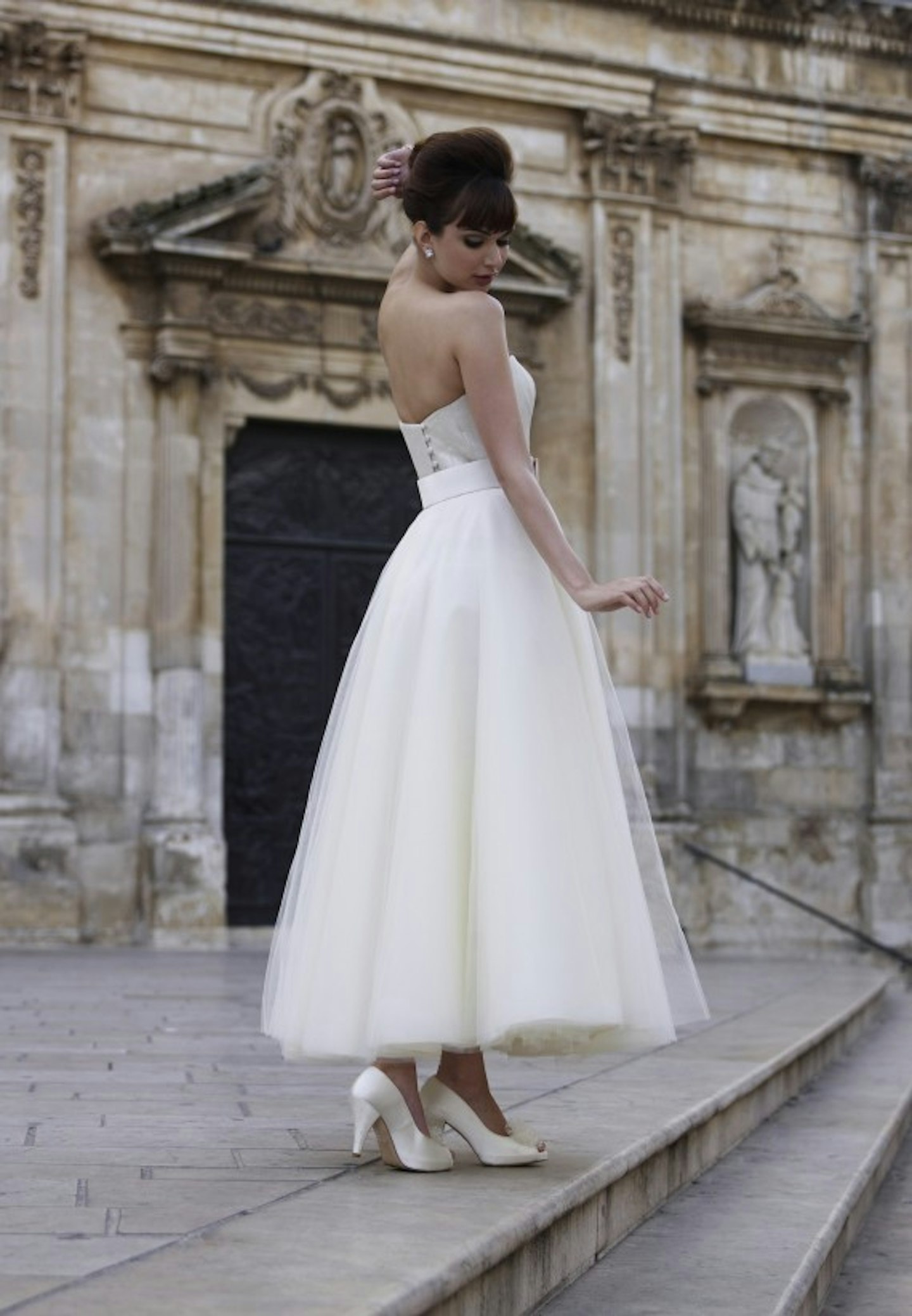 Find out more on Stephanie Allin Couture now.
7. The Mod gown
The dimensions of this gown are incredible; not a classic, sure, but it's a pretty beautiful winter wedding dress all the same!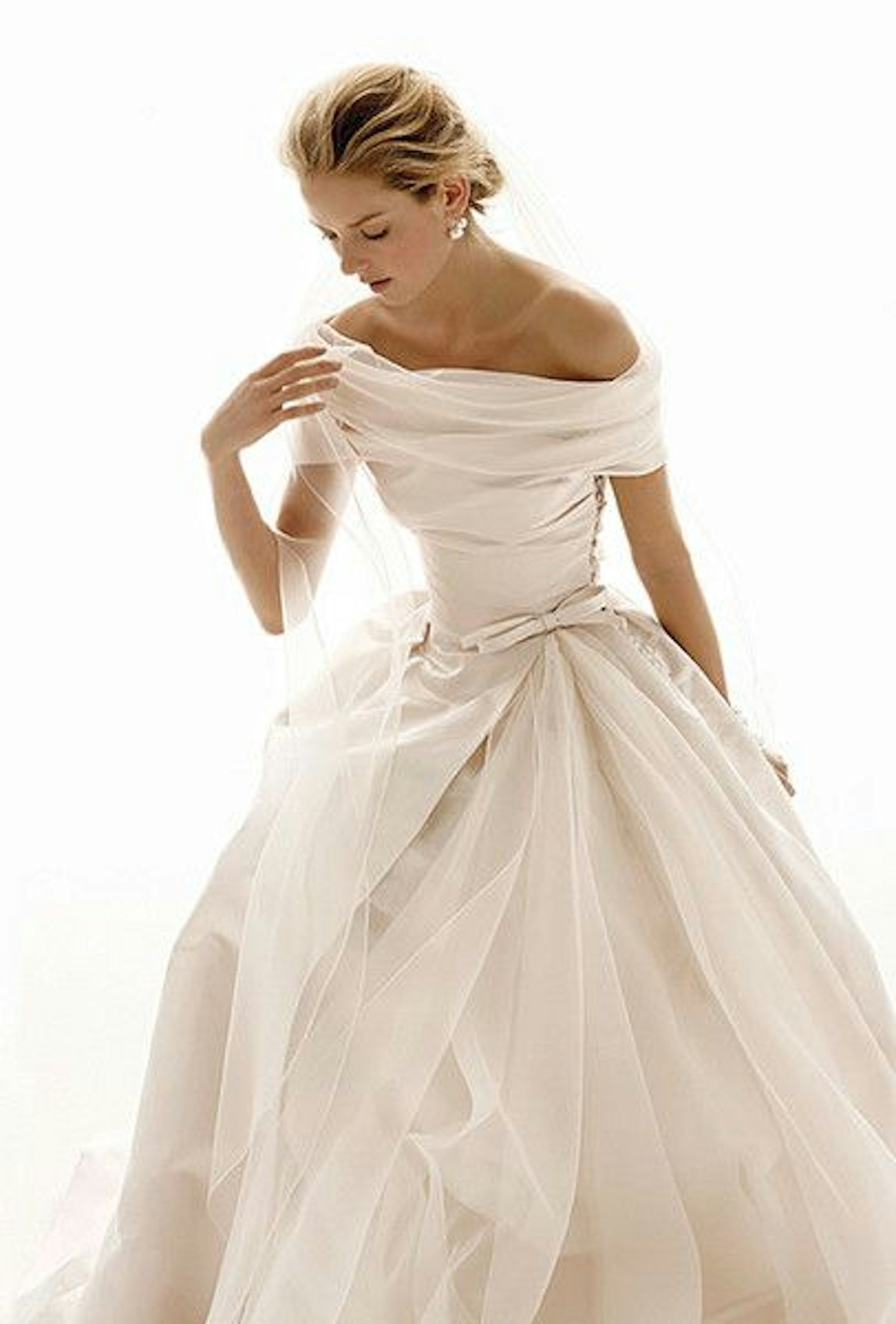 Find out more on Le Suppose Di Gio now.
8. The Peony gown
We love the delicate lace detail to the back of this gown- so like little snowflakes!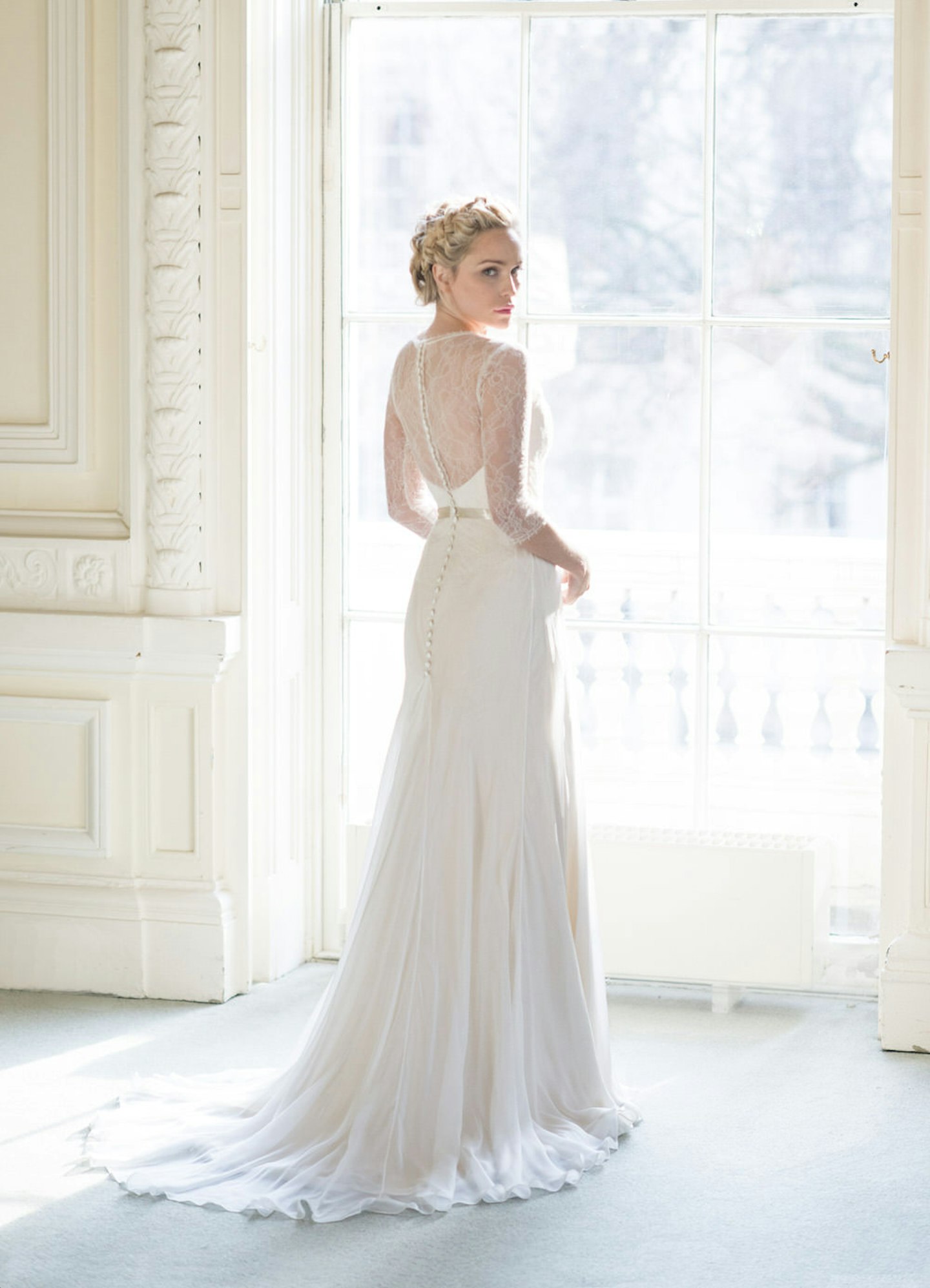 Check out Naomi Neoh for more on this.
9. The Claire gown
This gorgeous skirt has 2 layers of champagne silk with subtle hints of blush - and, better still, it has delicate lace sleeves to keep the chill away.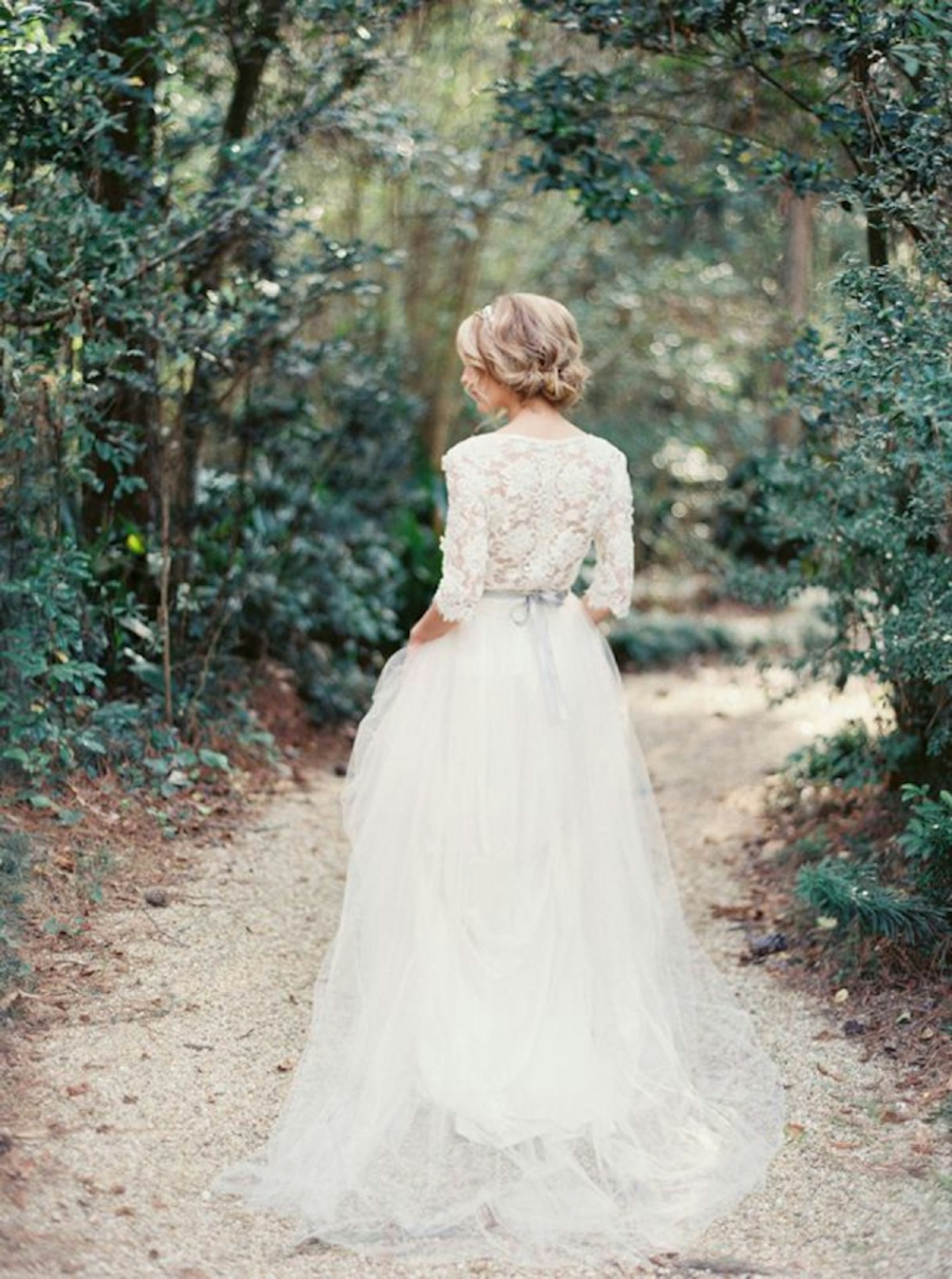 Visit Emily Riggs Bridal for more.
10. The Snowflake gown
This wedding dress was LITERALLY inspired by snowflakes - what could be better for a winter wedding, eh?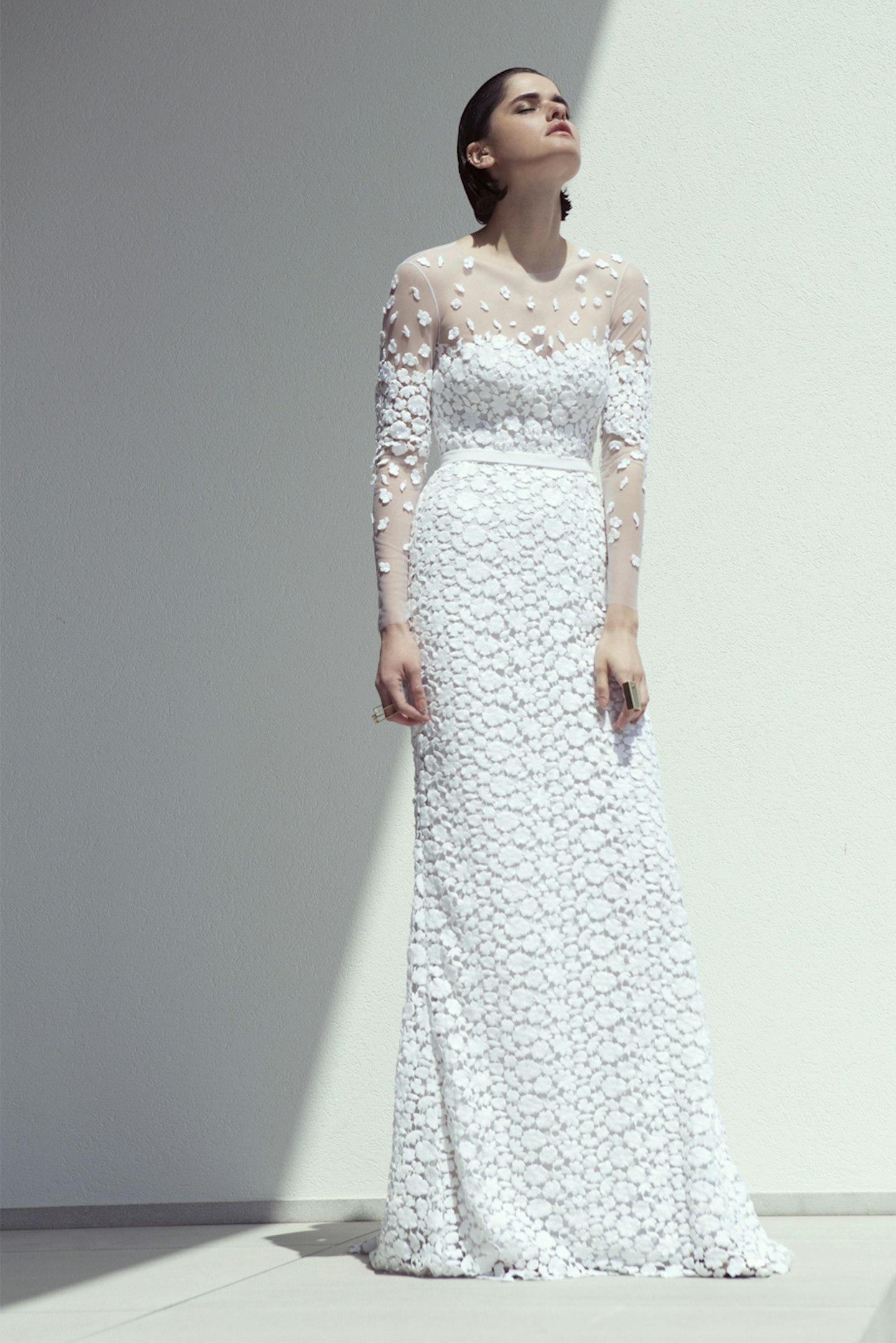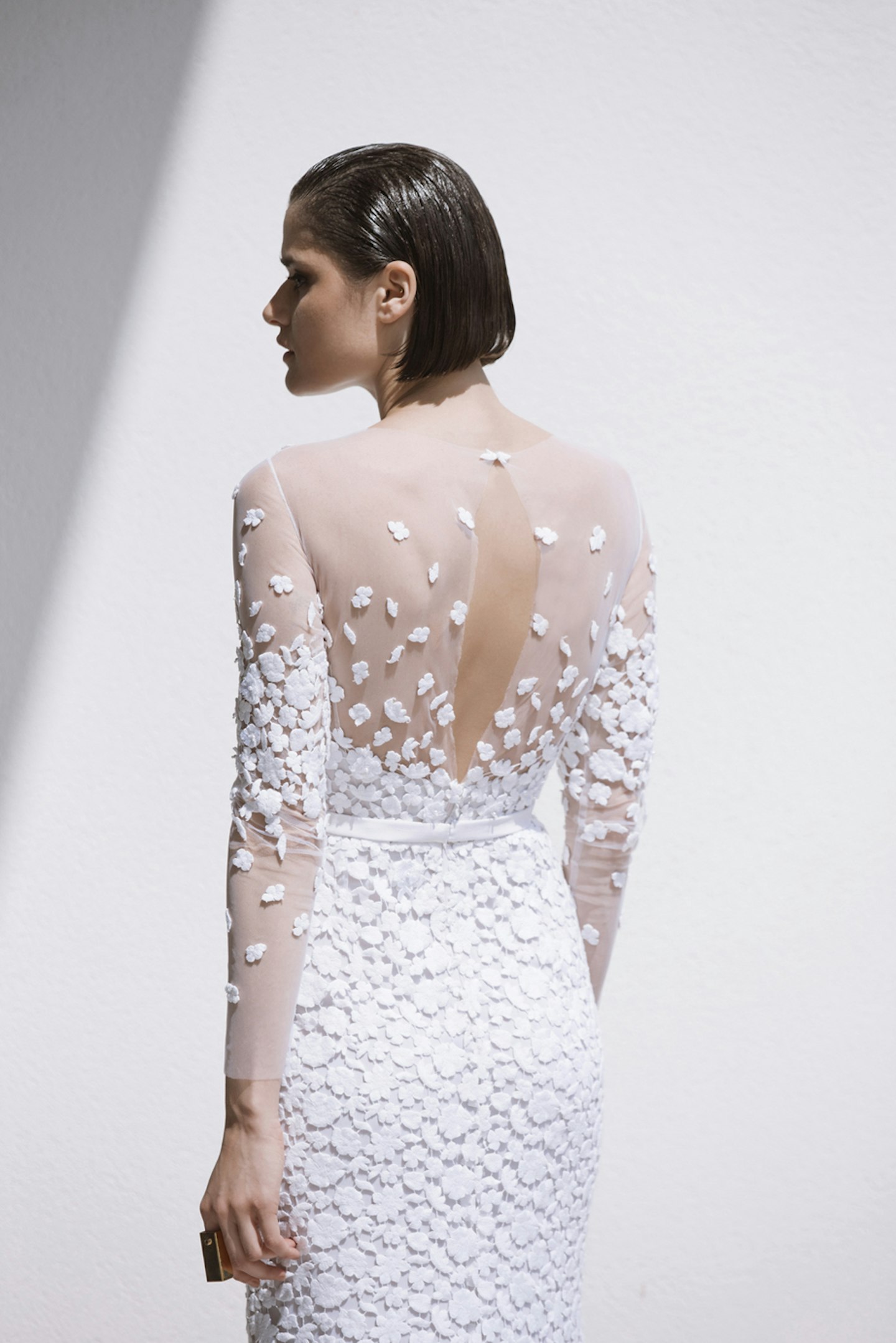 Visit Mira Zwillinger now for more details.
11. The Cinderella gown
This dress dazzles - just like Cinderella's famous glass slippers - and it would be beautiful for your happy ever after.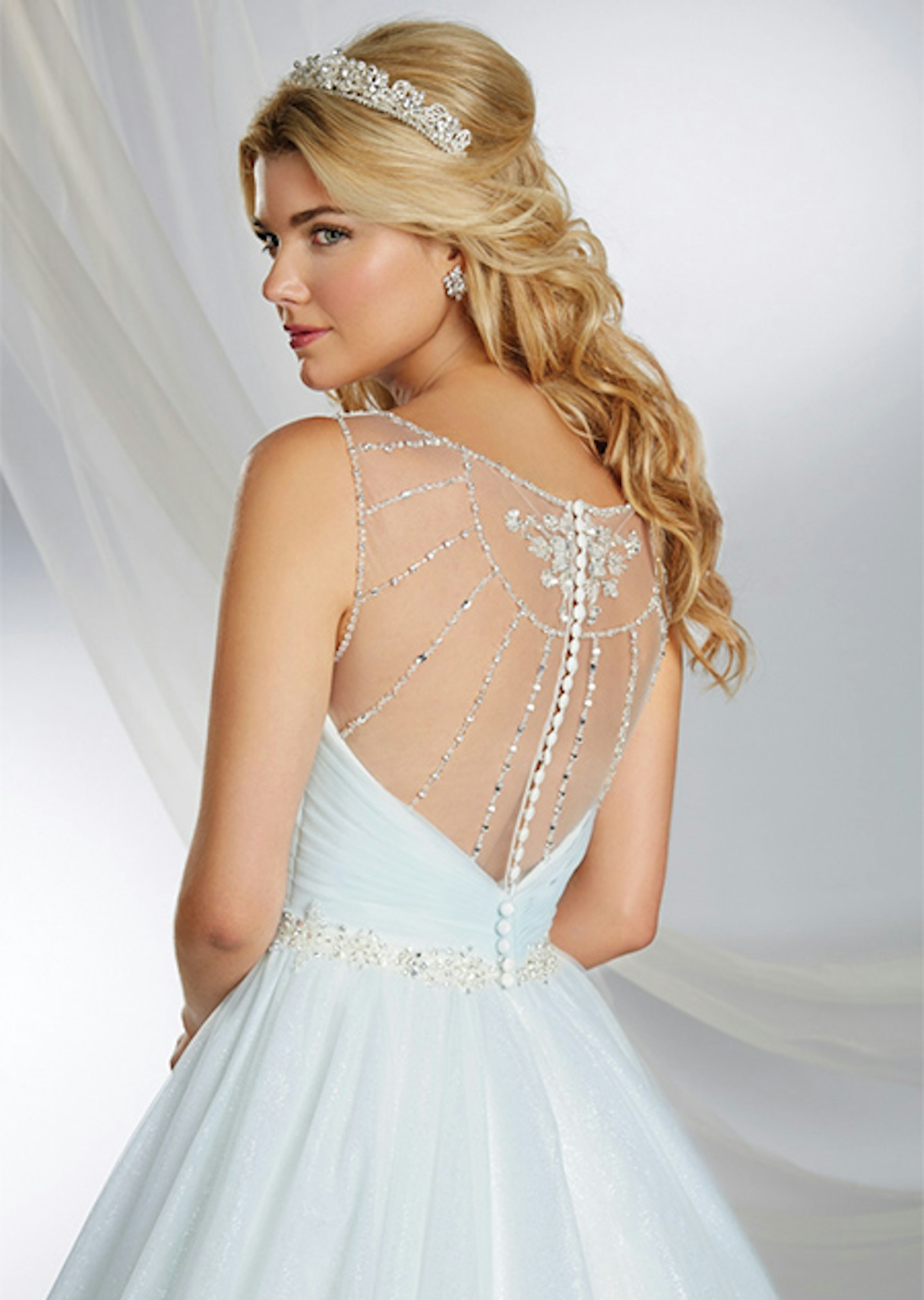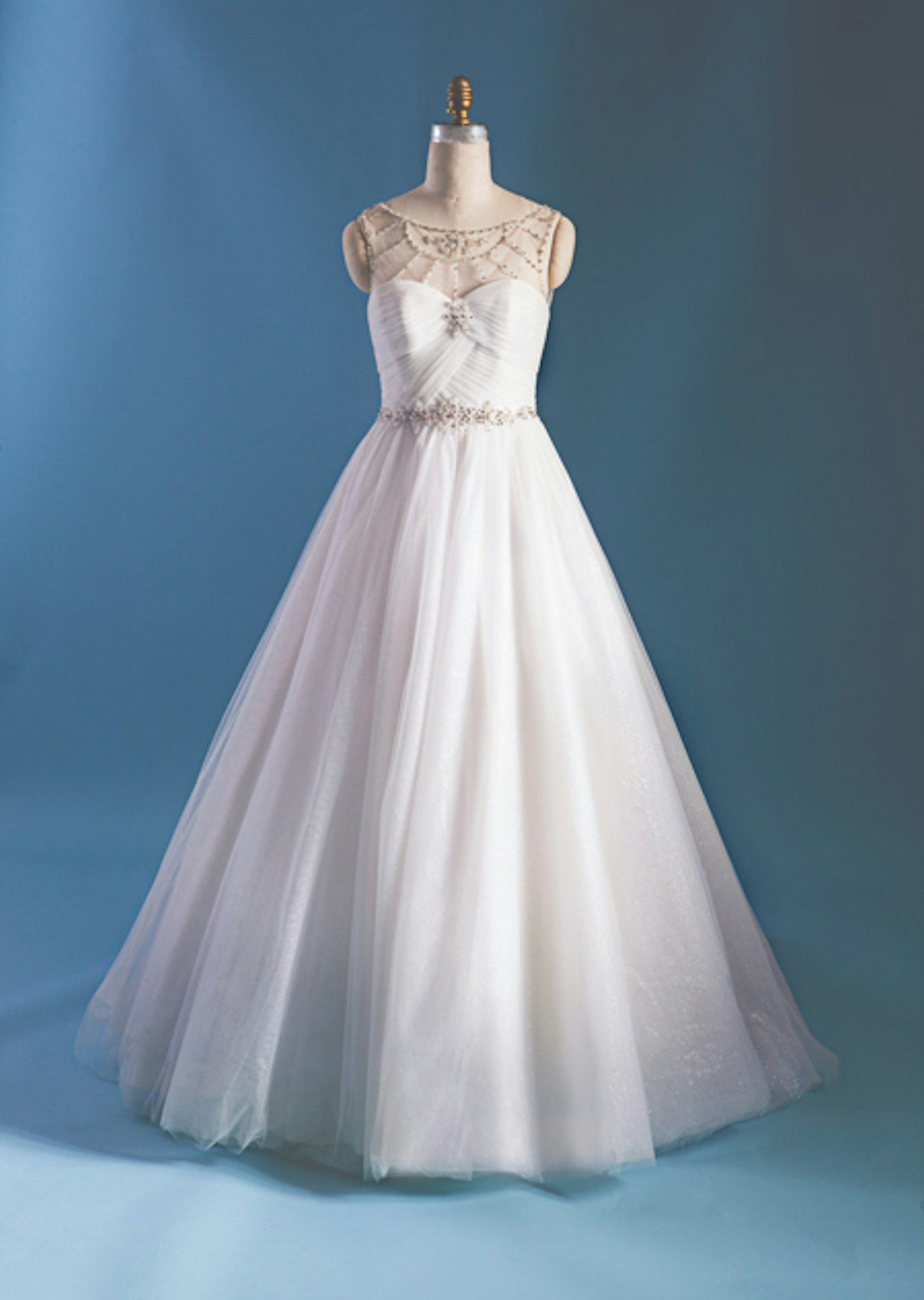 Again, it comes in blue or white. And, again, it can be found on Disney Weddings.
12. The Marlene gown
This statement dress is completely covered in shimmering sequins, which means you'll look like a beautiful glistening snowflake - or a red carpet star!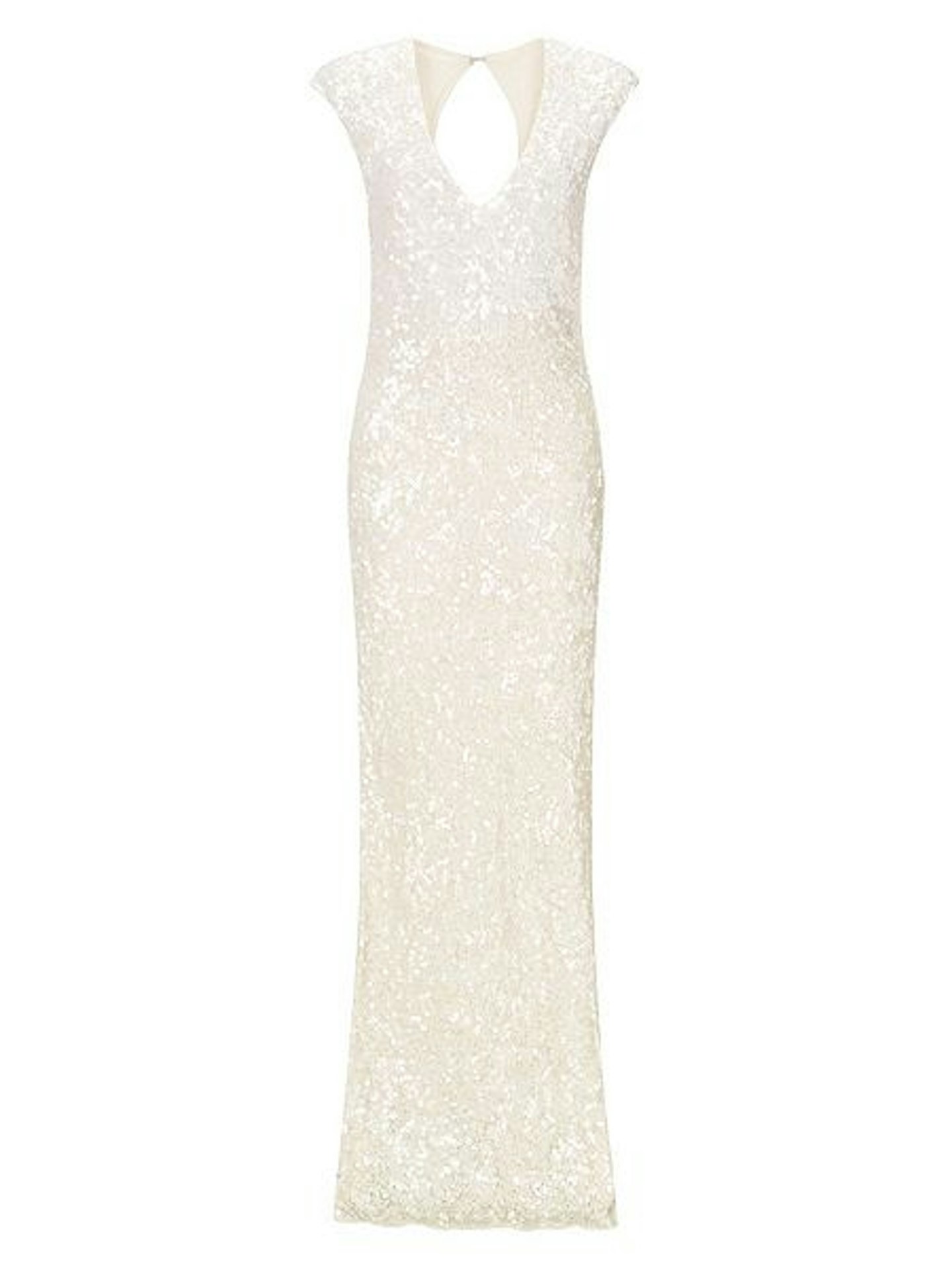 Find out more at House Of Fraser's Phase Eight section now.
13. The 'Traditional' gown
Why not team a traditional white wedding gown with a fun (faux!) furry coat?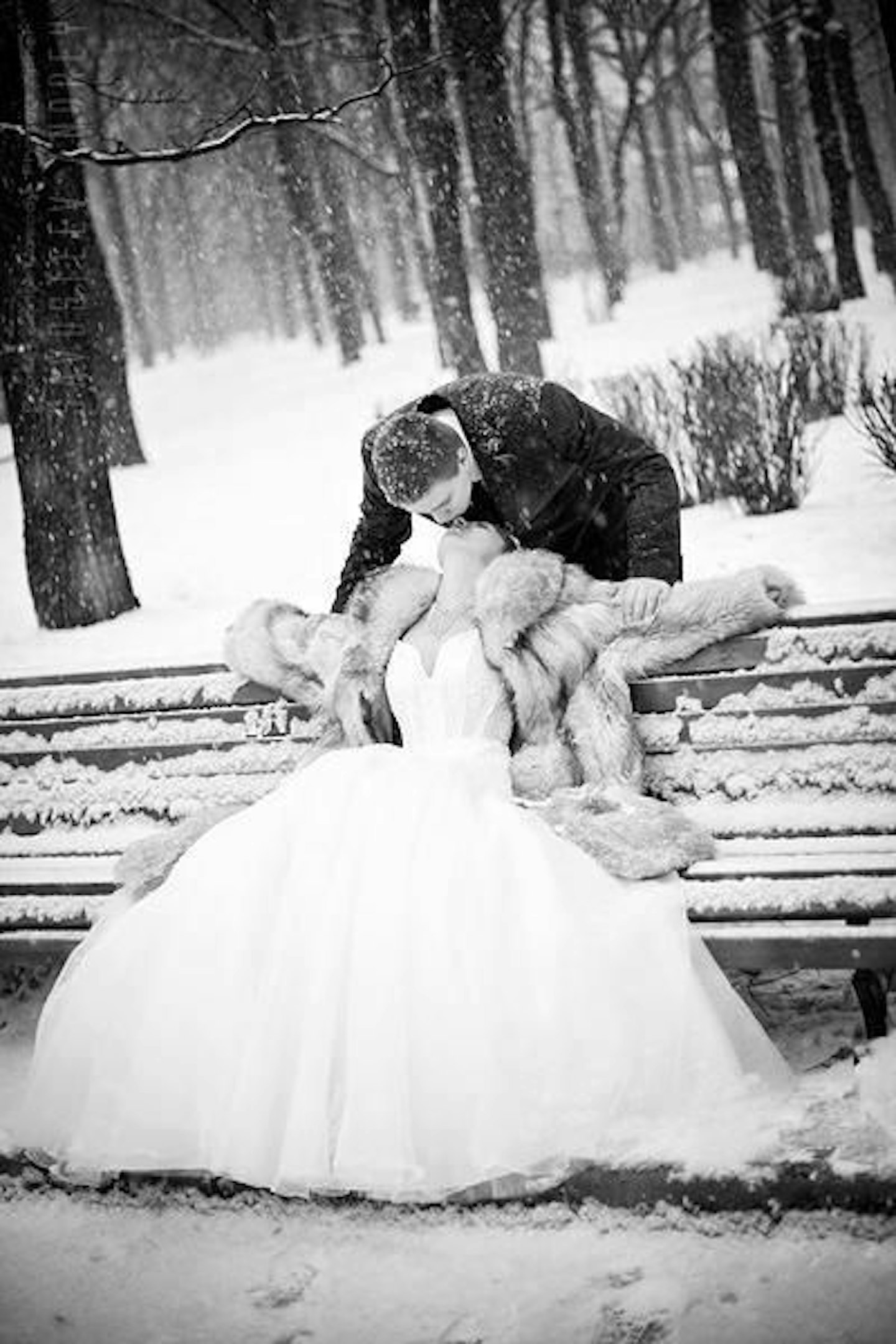 Take a look on Pinterest for more of this.
14. The Crystal gown
This stunning tulle gown is scattered with crystals and pearls, meaning you'll shimmer in the winter sunlight.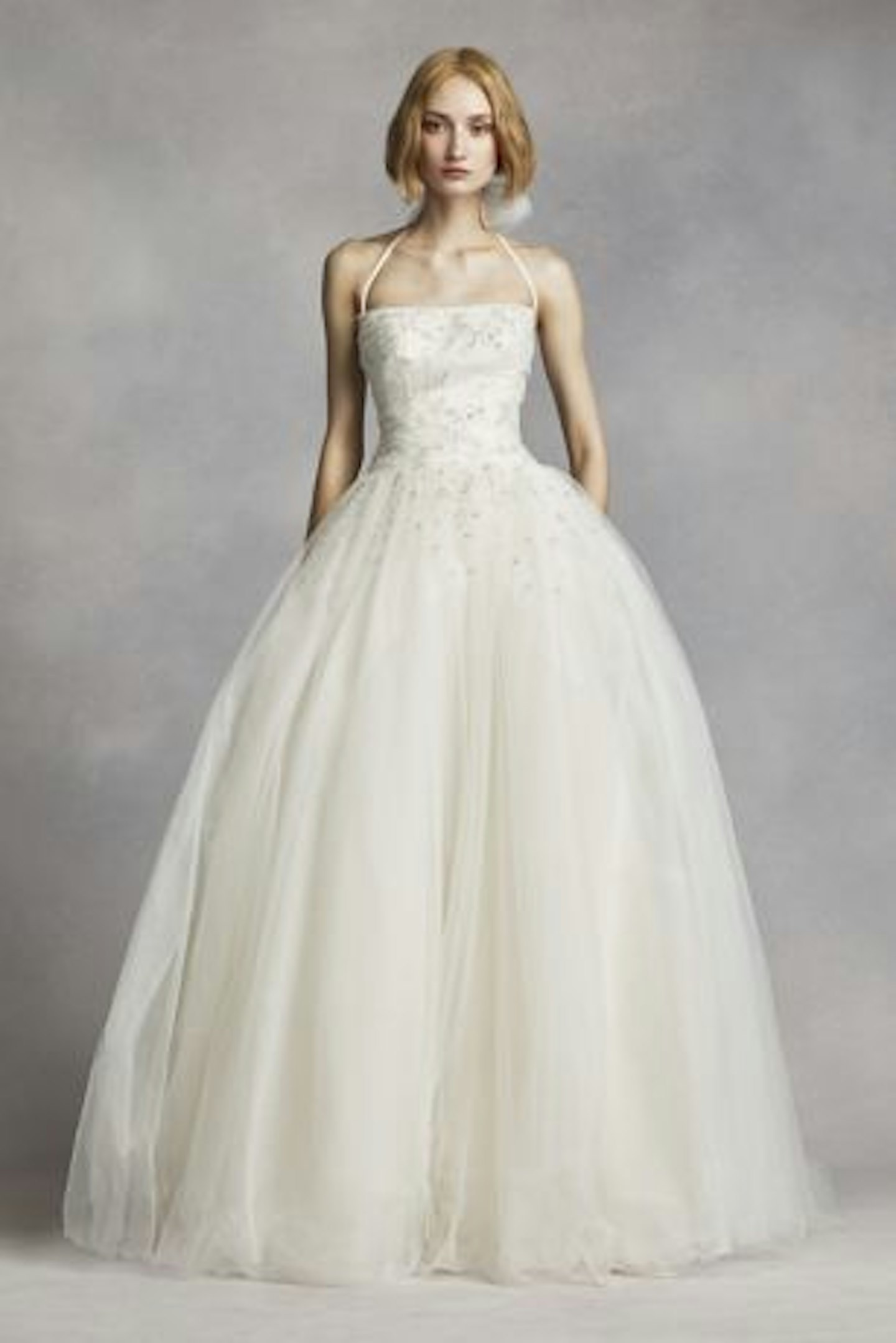 Check out David's Bridal for more.
15. The 1920s Flapper gown
Silver is DEFINITELY a valid choice for your big day - especially if it's as beautiful as this.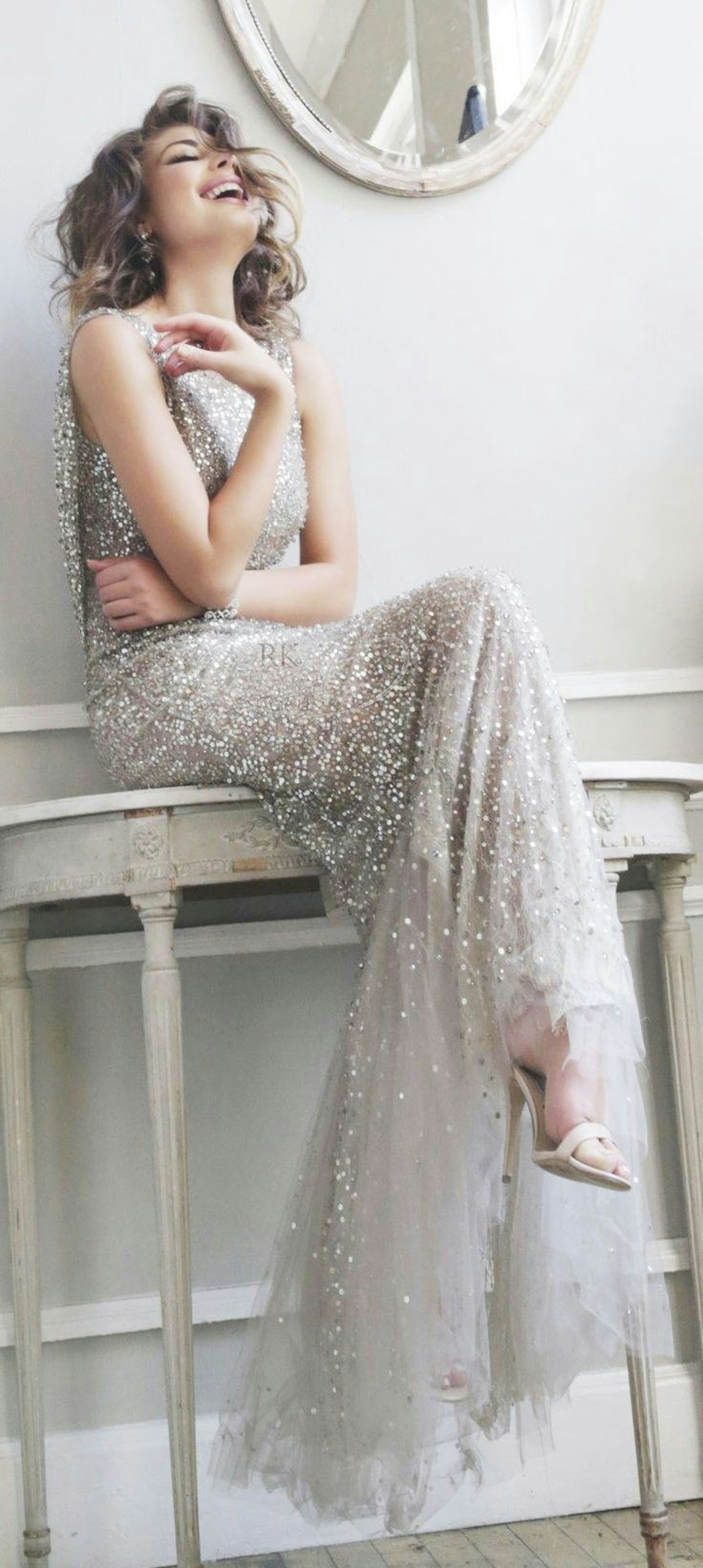 Find out more over at the Deco Haus now.
16. The Vivien dress
This ready-to-wear halter neck gown is a real bargain at £120… and it's pretty damn beautiful, too!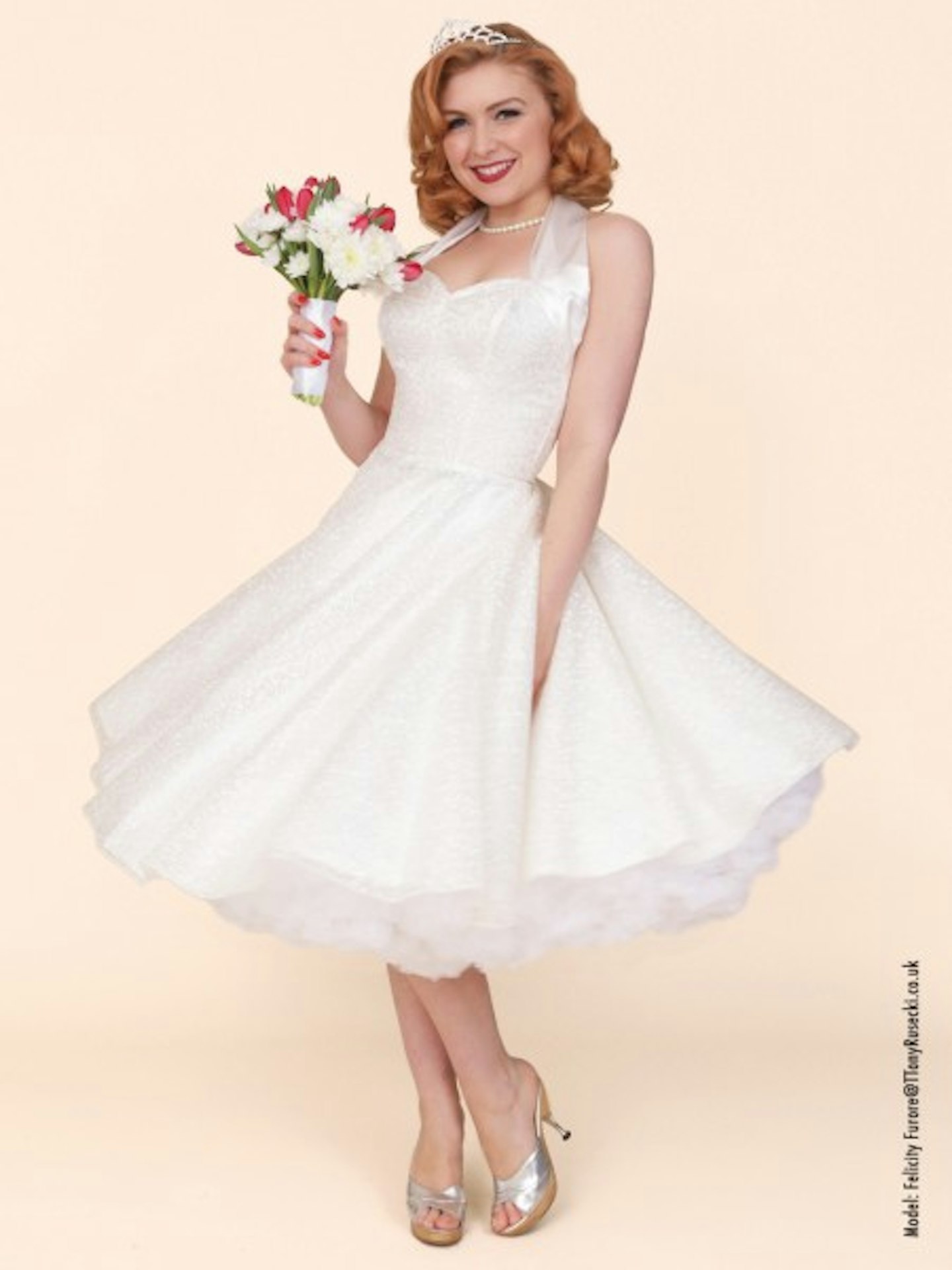 Visit Vivien Of Holloway for more.
17. The Snow White gown
She wasn't called the fairest of them all for nothing, you know - and, with this dress available in festive red or traditional white, it's guaranteed to turn heads on your big day.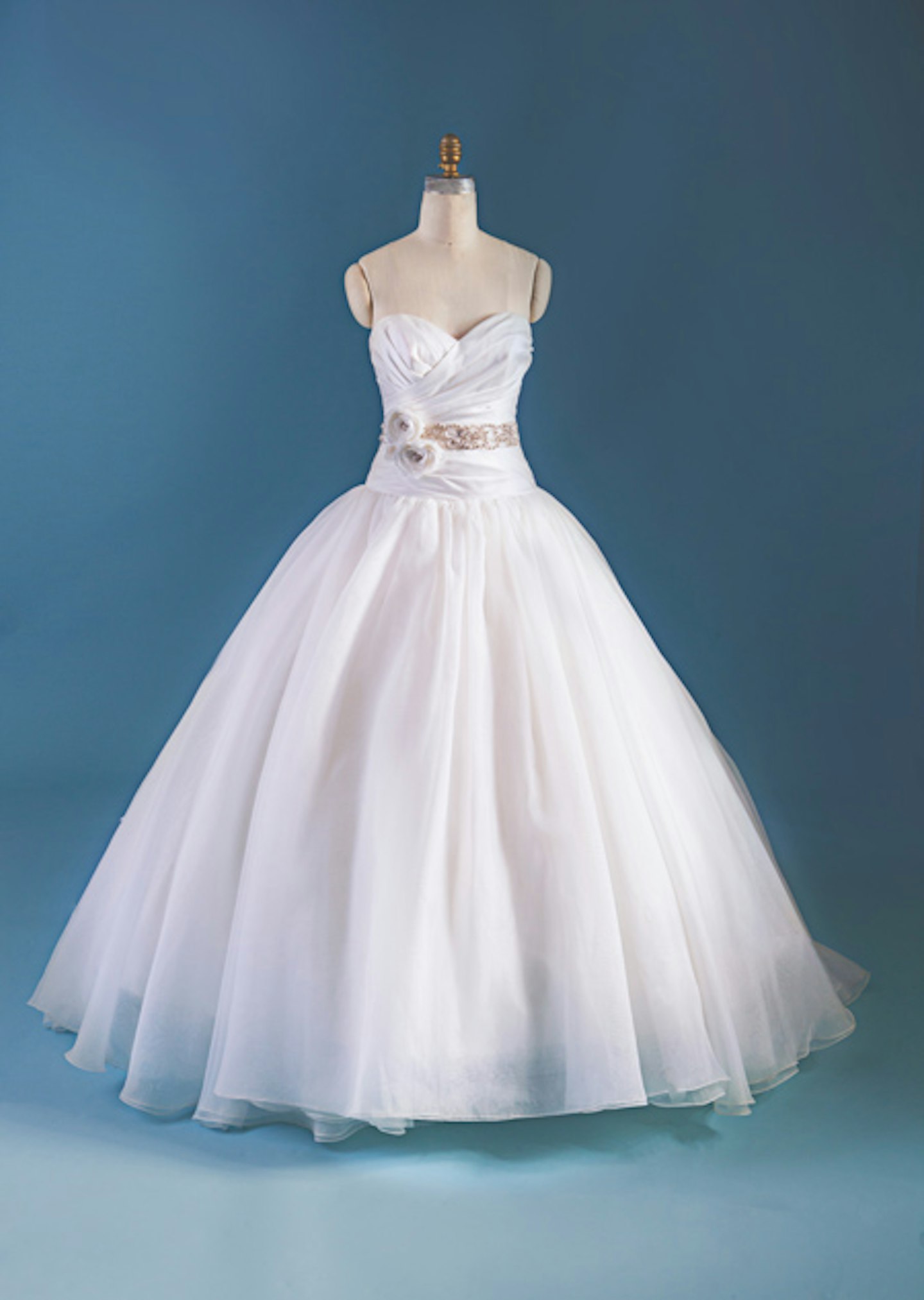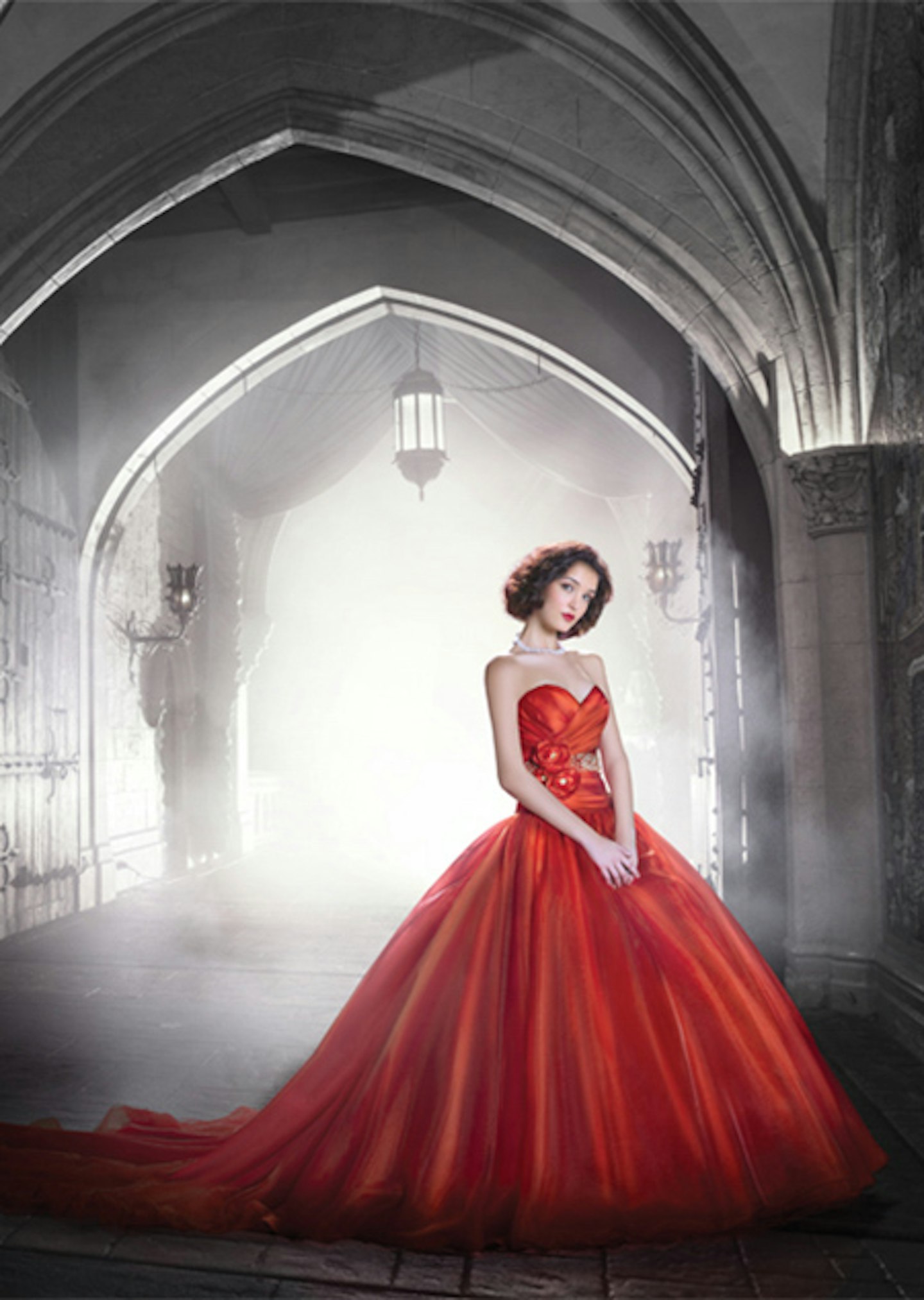 Find out more at Disney Weddings now.
Are you planning a winter wedding? What will YOU be wearing?
Let us know via Facebook or Twitter (@CloserOnline) now.