She became a mum last August when she welcomed her daughter Bodhi. And now Chloe Madeley tells Closer about the journey she has been on over the past 11 months as she has adapted to motherhood.
Explaining that starting a family has made her feel "stronger as a woman", she says, "I've learned that I am a hell of a lot more capable than I thought. When I was pregnant, I just remember constantly being like, 'I don't know how to have a baby. I don't know what the f**k I'm doing!' But I am doing it and I am capable. I would just say to anyone reading this, 'You just had a baby, keep trying to figure it out every day. Be patient with yourself'."
Chloe – whose parents are TV legends Richard and Judy – shares Bodhi with husband James Haskell, who she first met in 2015 after he "cracked onto her" on Twitter. While she initially showed no interest, former rugby player James - who appeared on I'm a Celebrity...Get Me Out of Here! in 2019 - continued to pursue her, and they eventually headed out on their first date.
After hitting it off during dinner in London, they went from strength to strength, and James popped the question on a romantic break in Paris in April 2018. Eight months later, they said "I do" in an intimate church ceremony in Berkshire.
And Chloe, 36, admits that becoming parents changed their relationship as they went through a "transitionary period".
She tells Closer, "There are definitely moments when you're like, 'God, are we ever going to come out the other side of this?' But we have come out the other side of it. I would say only really since Bodhi's been nine or 10 months old, do James and I feel like we're starting to get our relationship back. We're starting to spend more time together and we're starting to enjoy that time, as opposed to getting into a competition about who's more tired. We're starting to get ourselves back, but that took a while. I think that's quite important to talk about."
Personal trainer Chloe has previously opened up about how Richard and Judy, who presented This Morning from 1998 - 2001, – who are "obsessed" with Bodhi – have been a pillar of support since she became a mum, explaining that going back to her family home helps her "catch her breath".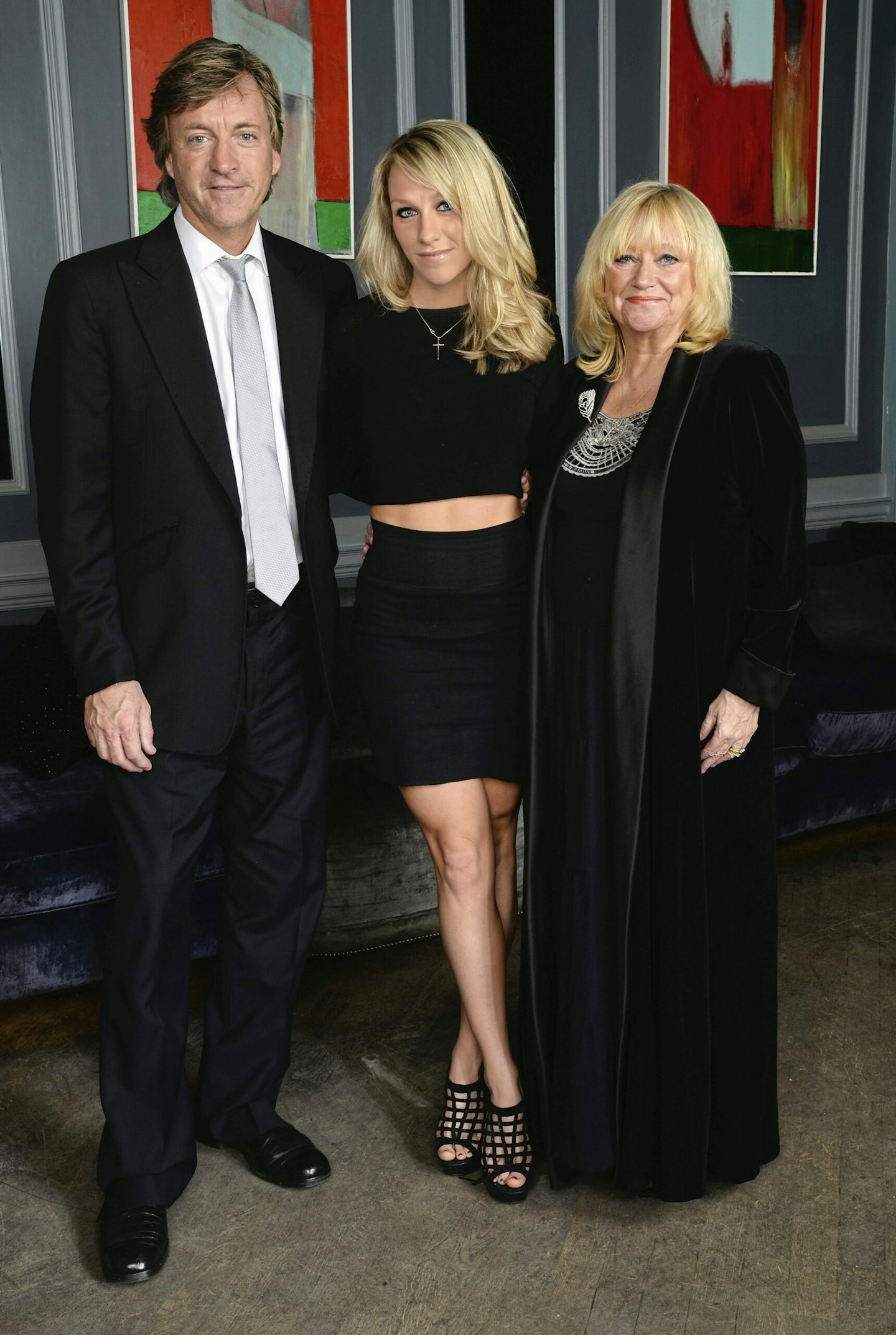 And now Chloe – who has elder brother Jack as well as twin half-brothers Tom and Dan from Judy's first marriage – says of her famous parents, "They love being grandparents and they're fantastic. They've got four grandkids and one on the way, so they're really excited about that."
The family are even at the helm of a new reality TV show, Chloe Madeley: A Family Affair, which documents the first year of Bodhi's life.
"It's been great," Chloe says. "We've already got so many firsts on camera, Bodhi's first steps, her first teeth... things that don't really mean anything to anyoneunless you're a mum, but they are so meaningful when you are. I love filming with my mum and dad, too. It's been incredible – such a funny adventure."
She adds, "But I do have so much more respect for people doing reality TV than I've ever had before. It is an extremely stressful, constantly moving Jenga puzzle!"
Over the years, Chloe has made a name for herself in the fitness world, qualifying as a fitness instructor, personal trainer and weightlifting coach. With fitness being such a vital part of her life – not only in her career but as a passion and hobby – she admits maintaining a workout routine since becoming a mum was no easy feat.
She says, "It took eight months of constant effort – I mean daily, weekly, monthly even, to even try to get two sessions a week back at the gym. For me, that's very low. There are days where you don't know what your priorities are because you cannot make your thoughts linear. It was really hard."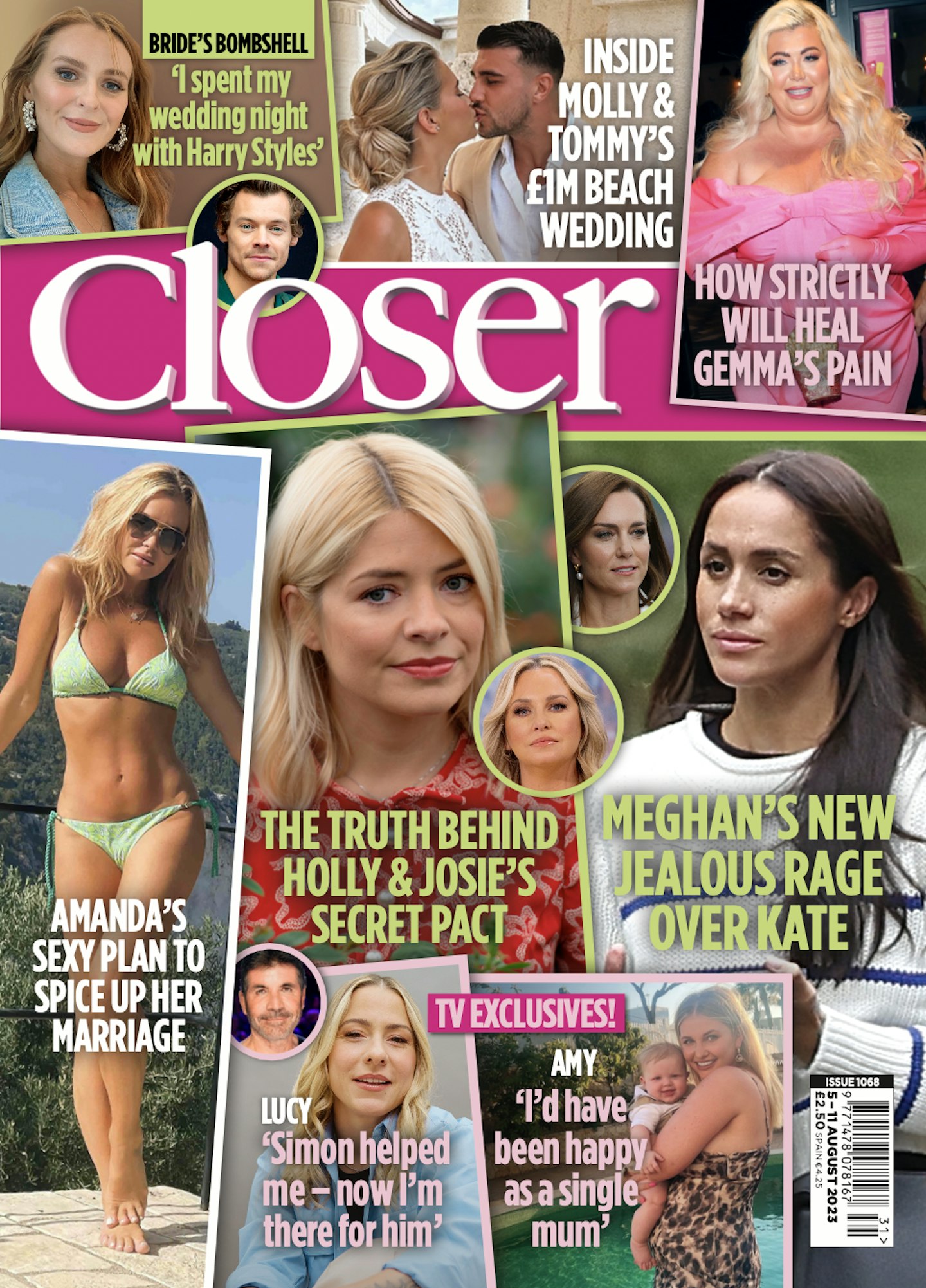 As well as sharing heartwarming family content on social media, Chloe often uses it as a platform to promote her fitness work, which coincides with glimpses of her gym-honed body.
But raising daughter Bodhi in a digitally- dominated world is something that terrifies Chloe. She says, "I share photos of Bodhi on social media and I'm happy to have her on camera as a baby. But I think as she starts coming into real childhood, I'm going to completely take her off it and away from it because it scares me."
She adds, "I want her to be this free spirit, who is like, 'I'd rather go and do something really great today than lie there on the sofa all day on my phone.' I know how unrealistic that might be, but there's a smidge of hope that it'll happen!"
Nuffield Health launches free fitness classes for 11-16-year-old girls nationwide, backed by TV personality and personal trainer, Chloe Madeley. This comes after the brand revealed the significant impact of period stigma on young girls in the UK, as more than two-thirds (84%) of teenage girls say interest in physical activity diminished after starting their period.
WATCH: Love Island's Kady and Ouzy on Casa Amor rows, getting in trouble and banned villa items