Amanda Holden, is said to be struggling over where her loyalties lie after news broke that former Britain's Got Talent judge David Walliams is suing the production company behind the show – especially as she is so close to Simon Cowell.
A source says, "Amanda is feeling incredibly torn right now – she's thought of both Simon and David as her 'work husbands' and is struggling with where to show her loyalty right now, which is causing a lot of anxiety.
"She has always been very close to David and he's become a good friend who she values and trusts – not to mention someone who's been a solid supporter of her throughout her own challenges, so she naturally wants to stick by him.
"But on the other hand, she also feels a duty to stand by Simon, who is one of her closest friends and has done so much for her over the years. She's feeling awful about the whole thing and doesn't know what to do."
Last month, it emerged that 52-year-old Amanda's former co-judge David, 52, who starred on the show for 10 years, was suing the production company behind BGT after leaving the show last year – no doubt riling up Simon, 63, who created the Got Talent franchise.
David – who was replaced by Bruno Tonioli – stepped down from the show after the derogatory comments he made about two contestants on the show in 2020, where he called one a "c***" and made sexually explicit comments about another, were leaked to the media. Despite apologising earlier this year before stepping down, David is now suing Freemantle in what's set to be a multi-million pound case. Freemantle have not commented.
Simon's former colleague and close friend Sharon Osbourne – who worked on the judging panel of The X Factor and America's Got Talent – weighed in on the deal, saying that despite it being "totally wrong" that the recording got leaked, David is known for "being a b****".
While David has left BGT, Amanda has remained on the show, which she's starred on ever since boss Simon included her on the original judging panel in 2007 – which elevated her career and turned her into a household name.
Since then, she and Simon have become firm friends, with their families spending time and holidaying together. Speaking about their relationship last month, Amanda shared, "He's been so supportive of me. I've known him almost as long as I've known my husband and so he's sort of another quite prominent male in my life."
But Amanda is also great friends with David, insisting in November last year that she was "Team David" when asked in an interview. Most recently the pair reunited with fellow judge Alesha Dixon for David's star-studded 52nd birthday, which he celebrated in London last month.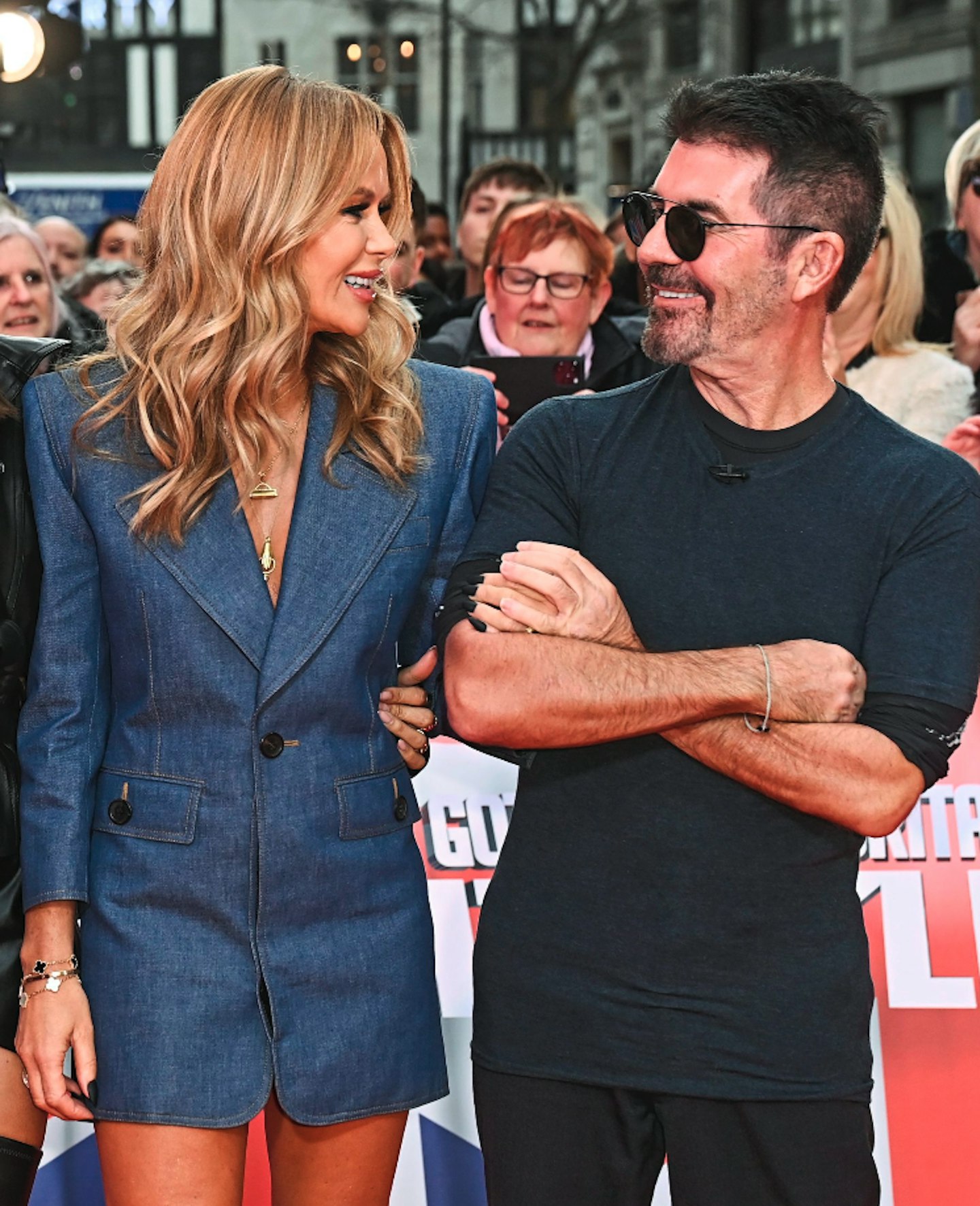 The insider adds, "While Amanda publicly showed her support for David when the scandal initially broke, she had no idea it would escalate like this and it's put her in a very awkward position. She's had secret calls with him to support him and reiterate that no matter what happens, they'll still be friends, but has refrained from taking sides publicly.<
"Amanda doesn't want to just turn her back on David and for him to think that money and fame mean more to her than friendship, but at the same time she also considers Simon to be a close and dear friend and the last thing she wants is for him to think she's throwing everything he's done for her back in his face. She doesn't want to betray the person who gave her a second chance when her career was almost at a dead end.
"She knows David needs all the support he can get, but at the same time she's battling with her loyalty towards Simon and her BGT family and she feels she's caught between a rock and a hard place."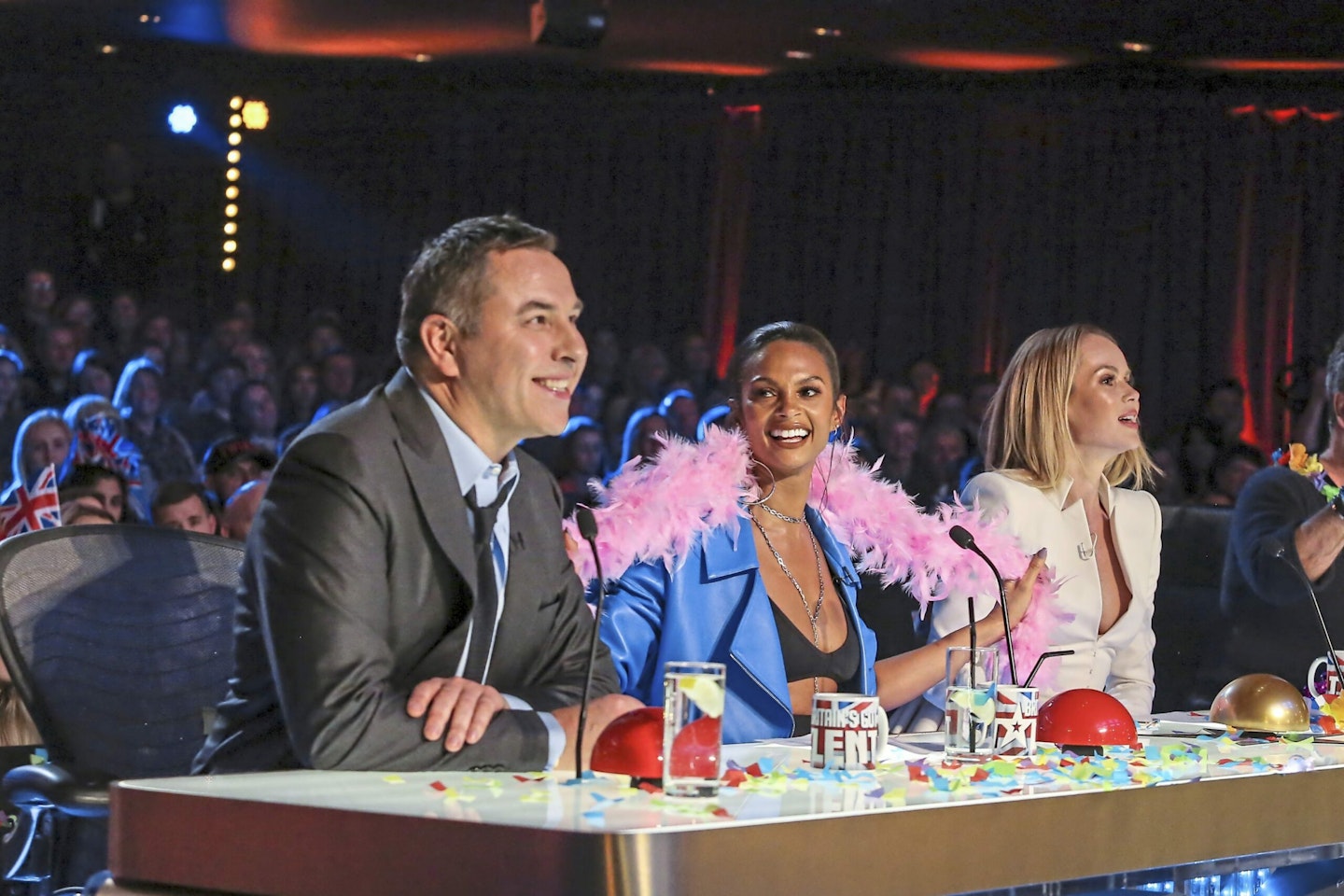 This summer Amanda has had a relaxing time on multiple European holidays, including a romantic trip with her husband of 15 years Chris Hughes to Italy, and a family trip to Greece with their two daughters, Alexa, 17, and Hollie, 11.
And now the source adds that Chris – as well as her close friends in the industry – has been a real support to her during this difficult time.
The source says, "Amanda has spoken to some of her friends about it and they've suggested she act as mediator – stepping in to help the pair mend their differences and come to some sort of agreement to avoid this from turning even more toxic and bitter than it already is. Chris has also been a great support and his view is to support them both privately, but not to get too involved publicly.
"She's considering her options right now and is hoping that she can use her close friendships with them both to save them from a public and messy battle – and in turn avoid having to choose between them."
WATCH: 'The FULL version of the dinner party was crazy' | Chanita spills the tea on MAFS UK