TOWIE viewers will know it's been a turbulent time for Ella Rae Wise lately.
On one hand, Ella has moved into her swanky new Essex home with her mystery boyfriend. On the other hand, she's locked in a bitter feud with former friends Junaid Ahmed and Dani Imbert.
Still, at least she gets to come home to her plush pad, her fella and their dog after a long of chaotic filming. And when we say 'plush pad', we mean it. Ella's gaff boasts a HUGE front garden with a driveway leading up to the entrance, a gorgeous and fully kitted out kitchen, her very own swimming pool and more. Let's take a look inside, shall we?
Ella Rae Wise's front garden
Before you even step foot inside Ella's house, you're welcomed onto the property via a sprawling driveway that leads up to the front door and is surrounded by lush greenery that, frankly, gives Hyde Park a run for its money. Ella previously revealed that she'd hired a gardener to tend to her lawn (not a euphemism) and the results are stunning.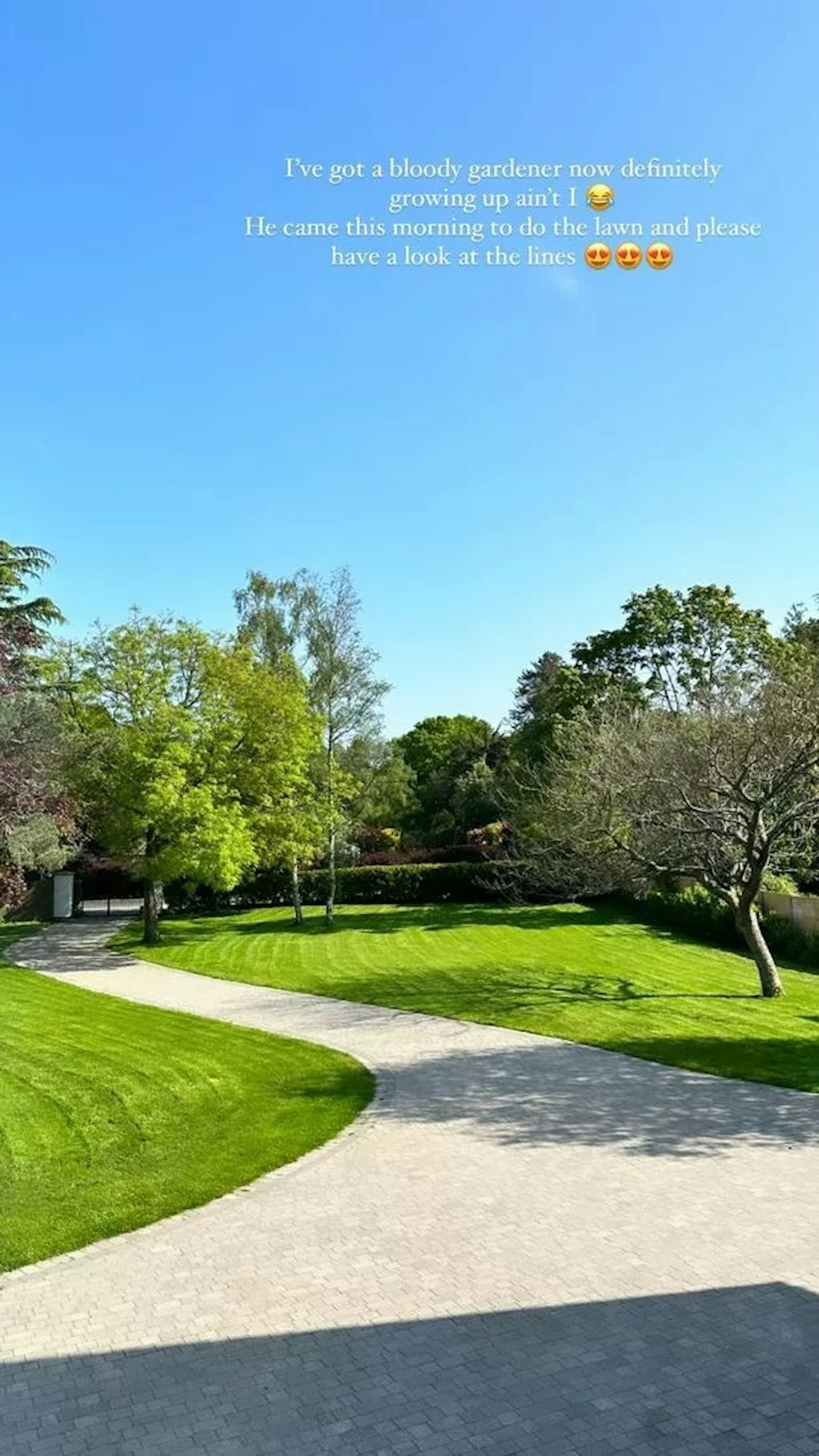 Ella Rae Wise's kitchen
Keeping in with what seems to be the theme of her home, Ella's kitchen is gigantic. Because of course it is. There are lots of windows letting in natural light, grey cupboards, an island with a sink and hob, and not one, but TWO ovens. Maybe more really is more.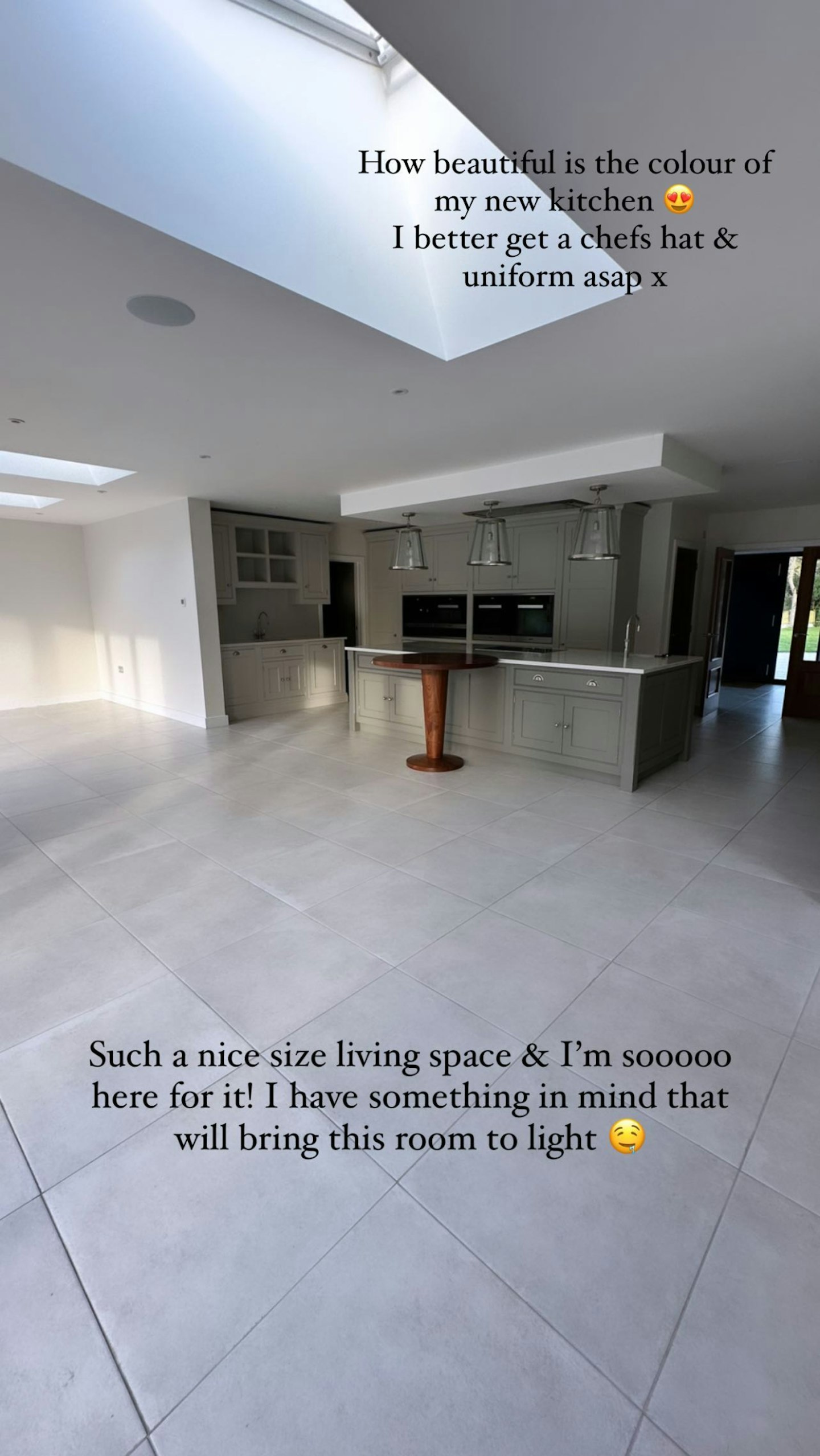 Ella's kitchen also features a pantry with special drawers for treats, cakes, pasta and bread. In one of her Instagram Stories, Ella showed off how she organises her cupboards and it's perhaps one of the most organised pantries we've even seen. The reality star uses shelf organisers to keep her instant noodles, spaghetti hoops, oils and spreads looking neat and tidy.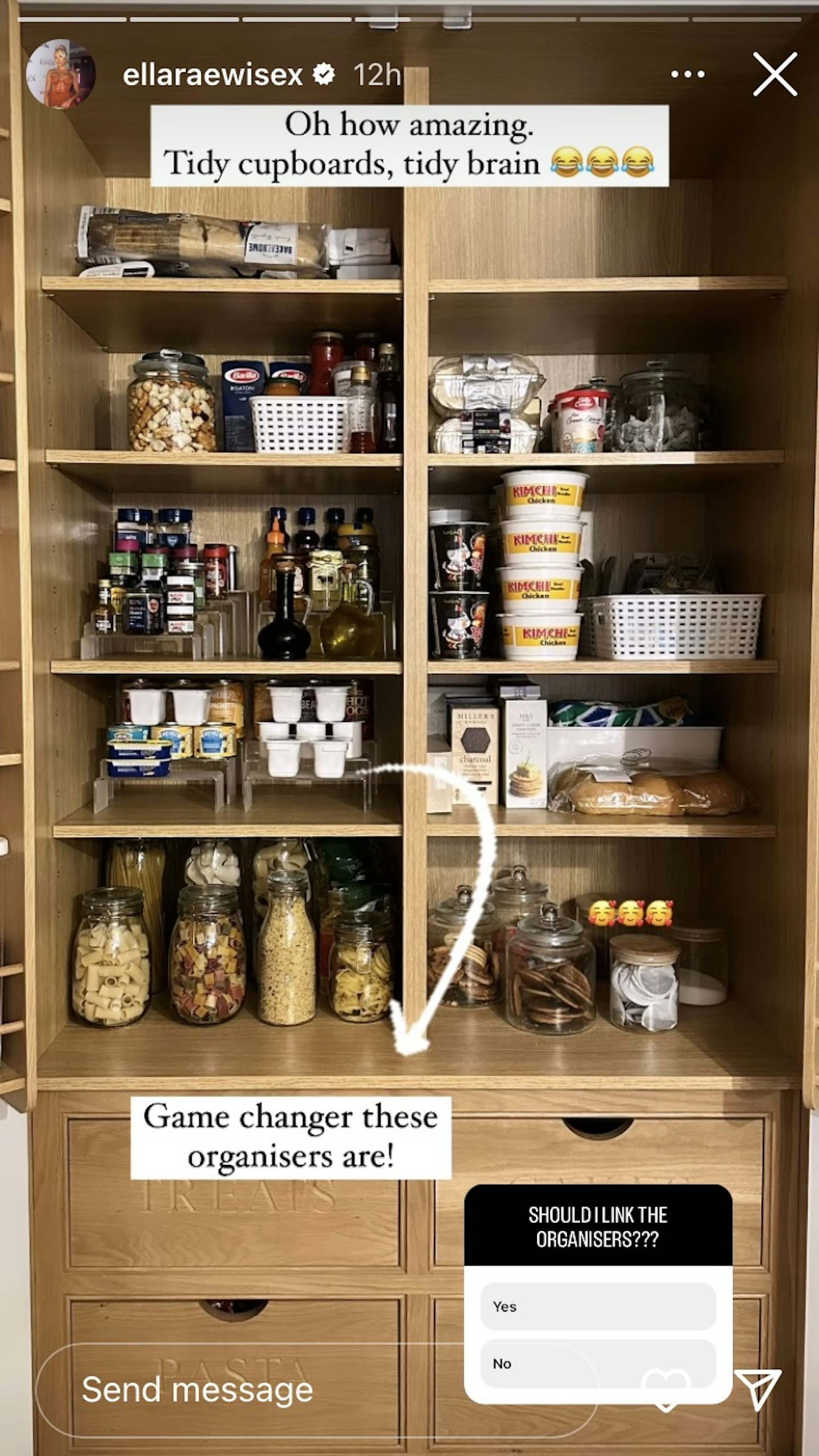 Ella Rae Wise's living room
Ella hasn't shown off much of her living area on social media, but we do know that it features a large white corner sofa that looks comfy af. "I'm so happy with it," Ella told her followers when she posted it on Instagram. The living space also features chandelier-style lights on the ceiling and beige curtains.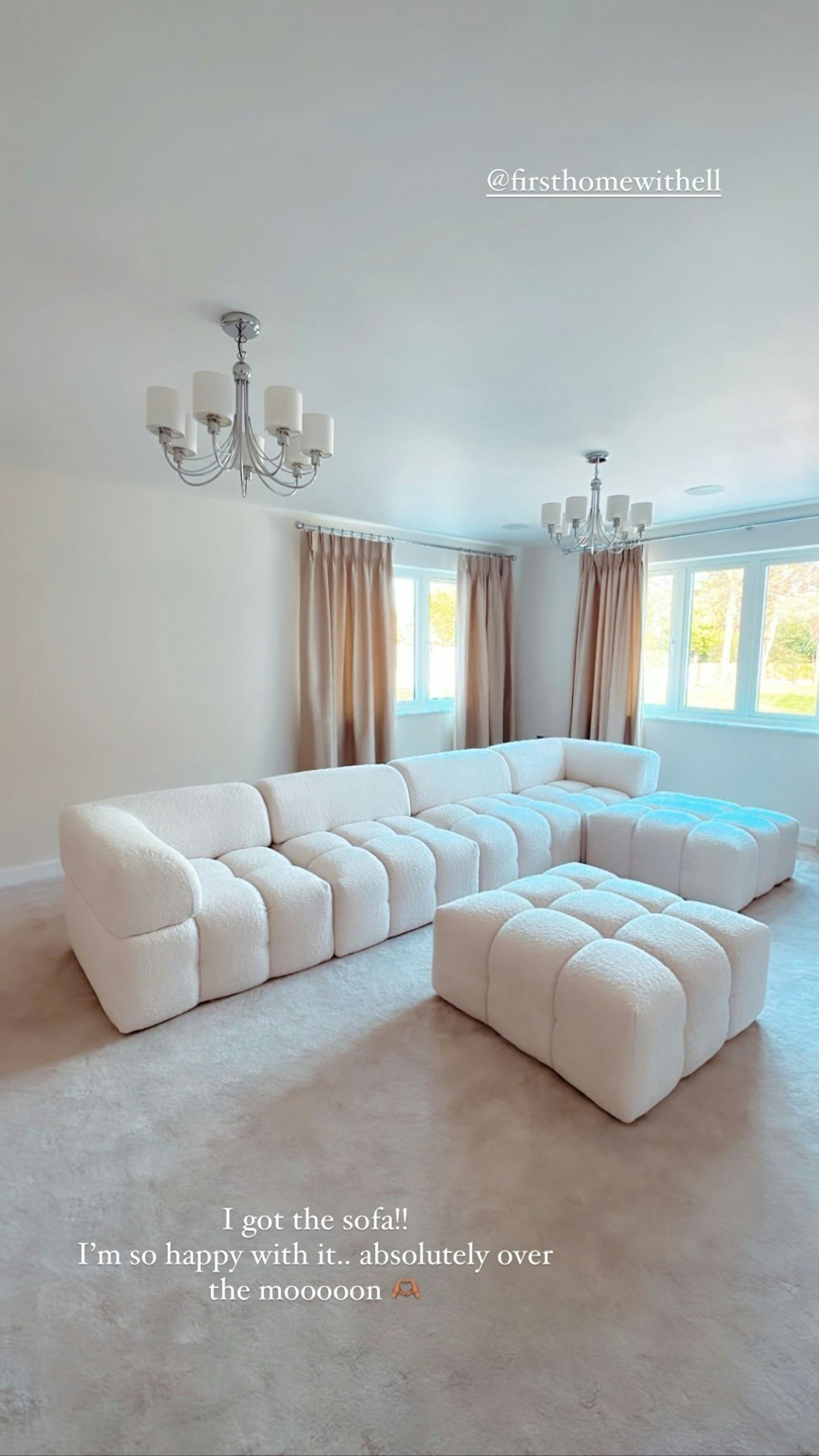 Ella Rae Wise's gym
We know we've mentioned this loads now, but Ella's house is well and truly MASSIVE. There's even enough space for her to turn a spare room into a home gym. The reality star previously shared a picture of the well-lit room on her Instagram story and wrote, "There's now no excuse not to have a fat ass and a six pack. Gym pending..."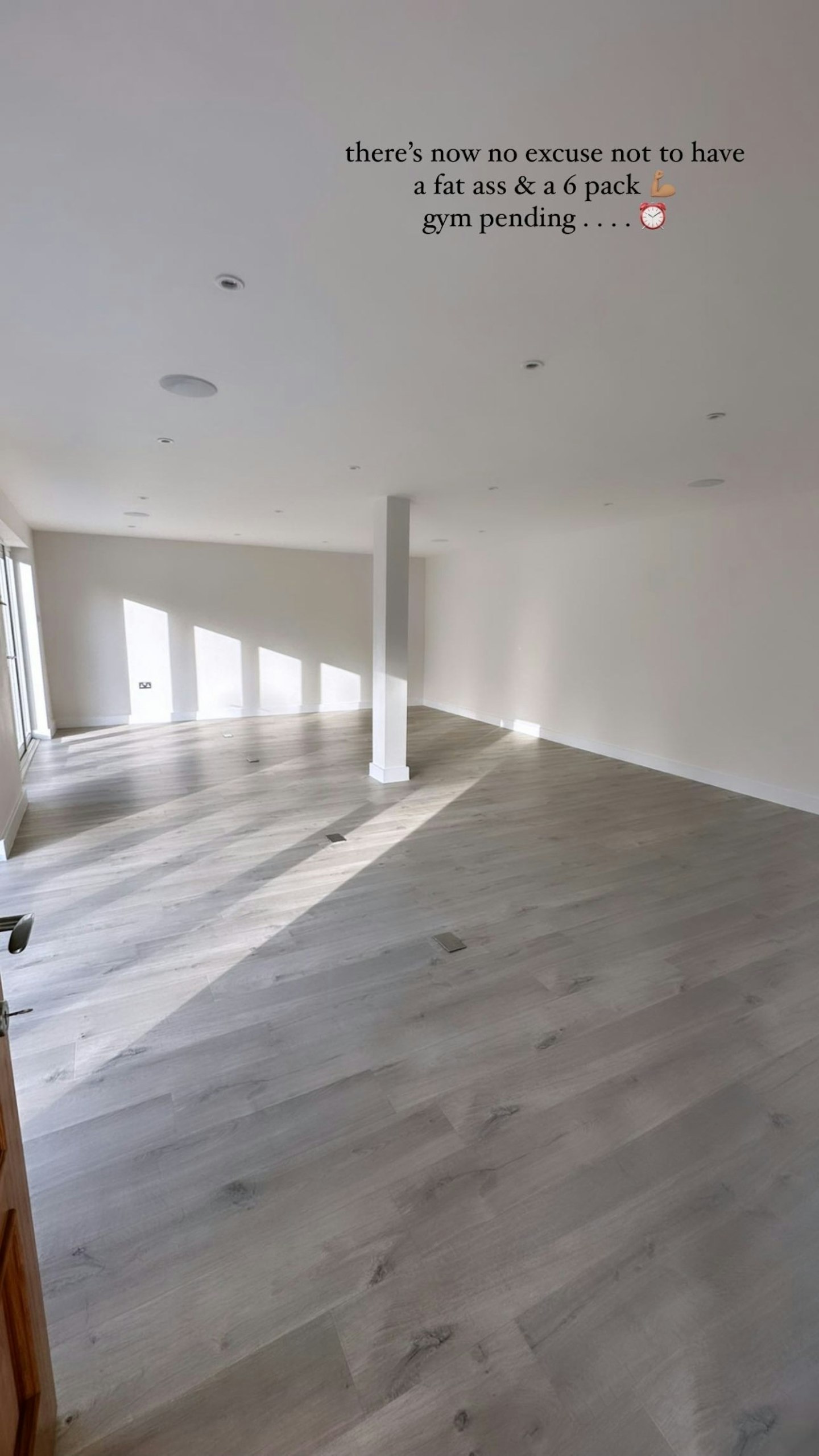 Ella Rae Wise's back garden
As if her jaw-dropping front garden wasn't enough, Ella's house also features an equally impressive back garden kitted out with her own swimming pool. Oh, and did we mention it's heated? Perfect for British weather. There's also a hanging egg chair and even more green space, which we reckon keeps Ella's gardener booked and busy.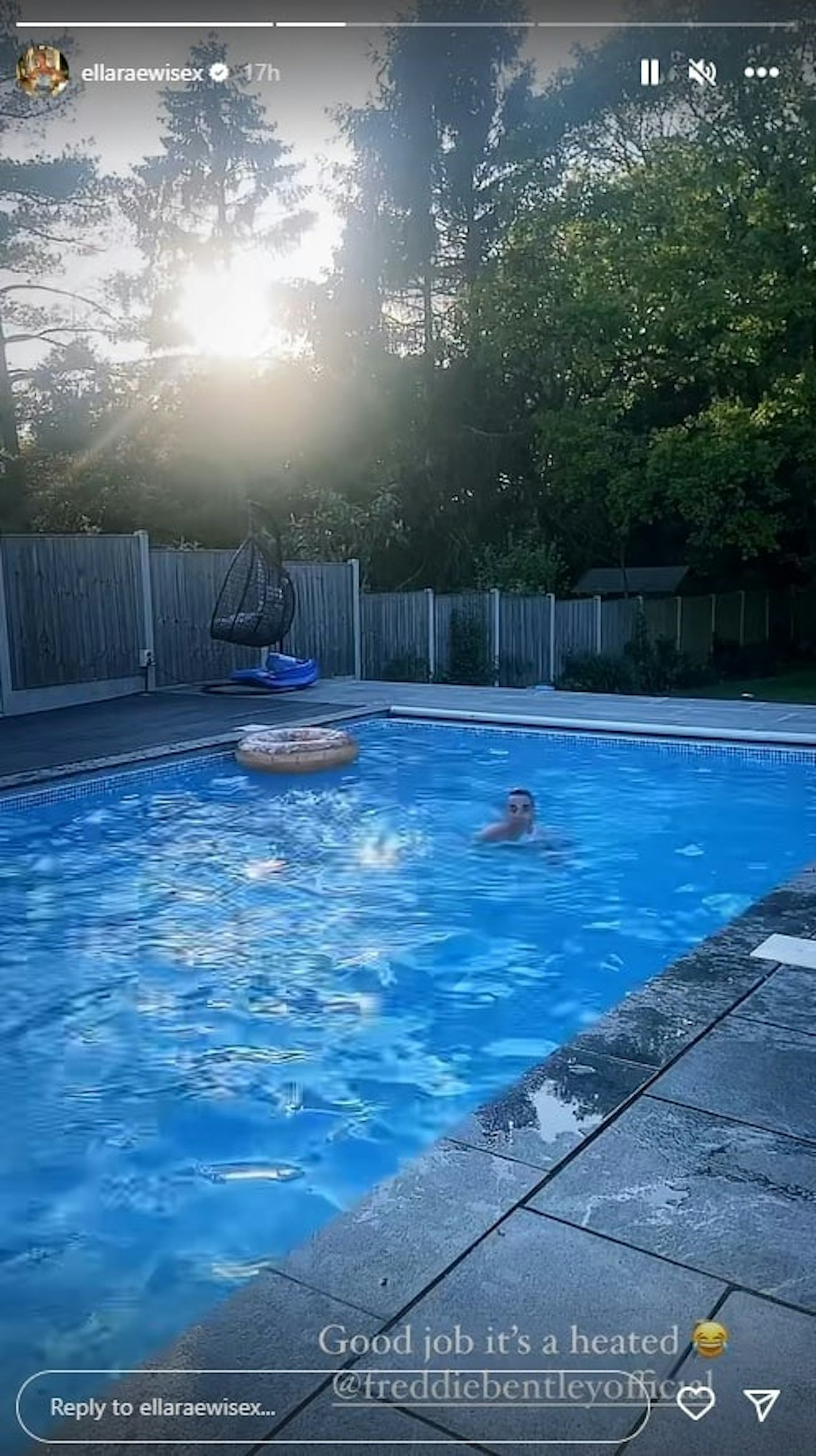 Ella, if you're reading this, all we need to know now is do you have space for a housemate? And, if so, when can we move in? We need that heated pool in our lives this winter.
Ella Rae Wise's walk in wardrobe
It's no surprise that the Essex fashionista has a walk in wardrobe to store all of her clothes, shoes and accessories but our jaws dropped when we realised just how MASSIVE it is and, frankly, we're green with envy.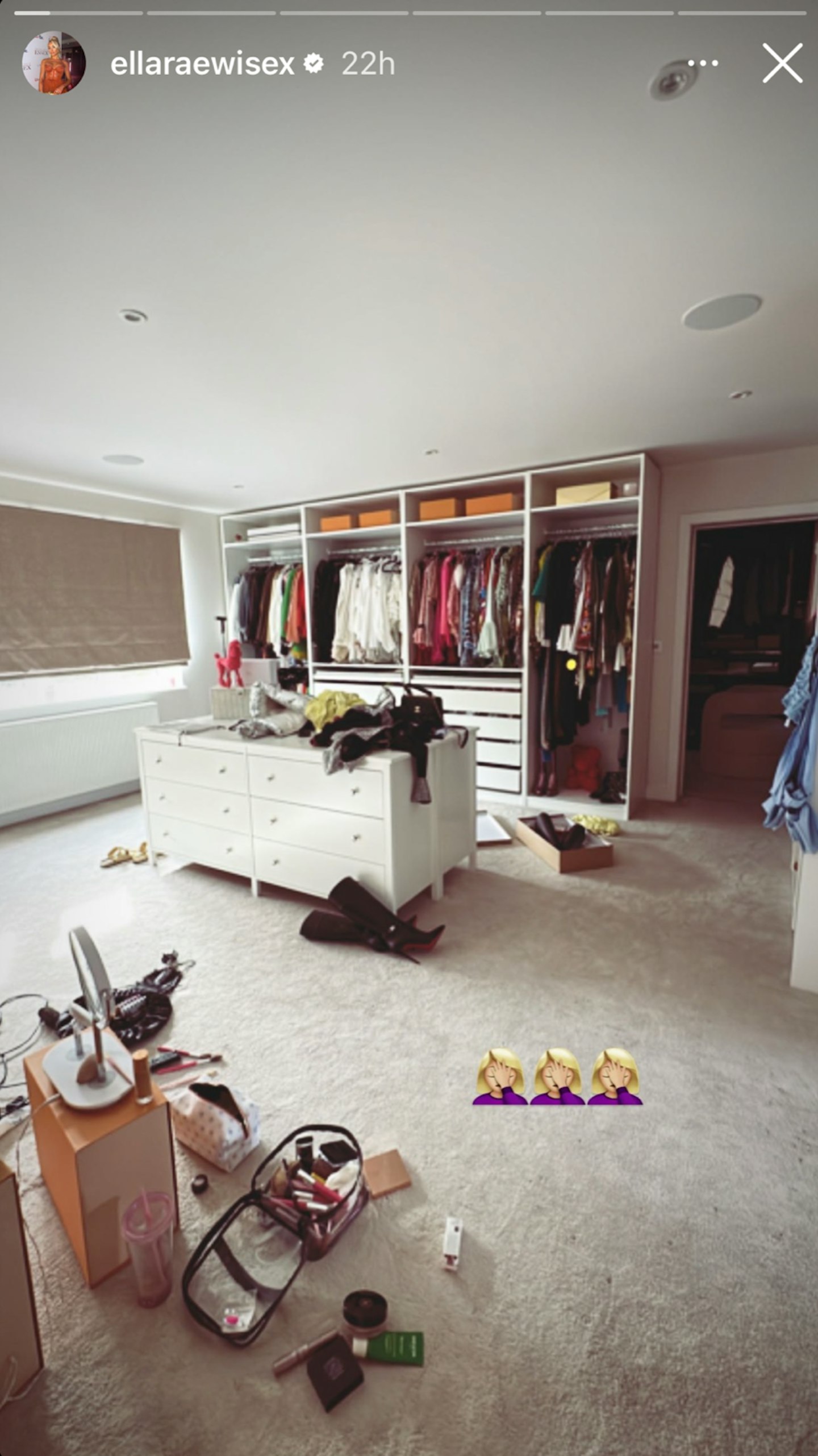 The huge space is kitted out with clothes rails and drawers that are packed full to the brim of Ella's outfits, although it does get a little out of control sometimes as evidenced by Ella's recent Instagram snap of the walk in wardrobe looking in need of a tidy captioned with facepalm emojis.
WATCH: Junaid, Roman, Saffron and Jordan spill the tea on 'catty' fights | TOWIE secrets