Believe it or not, The Real Housewives of Cheshire has been on the telly for almost nine years now. That's NINE YEARS of lavish lifestyles, rip-roaring rivalries and downright hellish dinner parties.
Throughout those nine years, the series has introduced to a whopping 21 ultra glamorous Housewives (not to mention an array of fabulous friends and guests) – some of whom have gone on to become bigger staples of Cheshire than the Golden Triangle, and some who have, well, vanished into thin air, ditched the telly career and run off to become yogis. Perla Navia is one of those Housewives.
No shade, but there's just been SO MANY HOUSEWIVES now. Even we're struggling to keep up with the show we once called our Mastermind subject.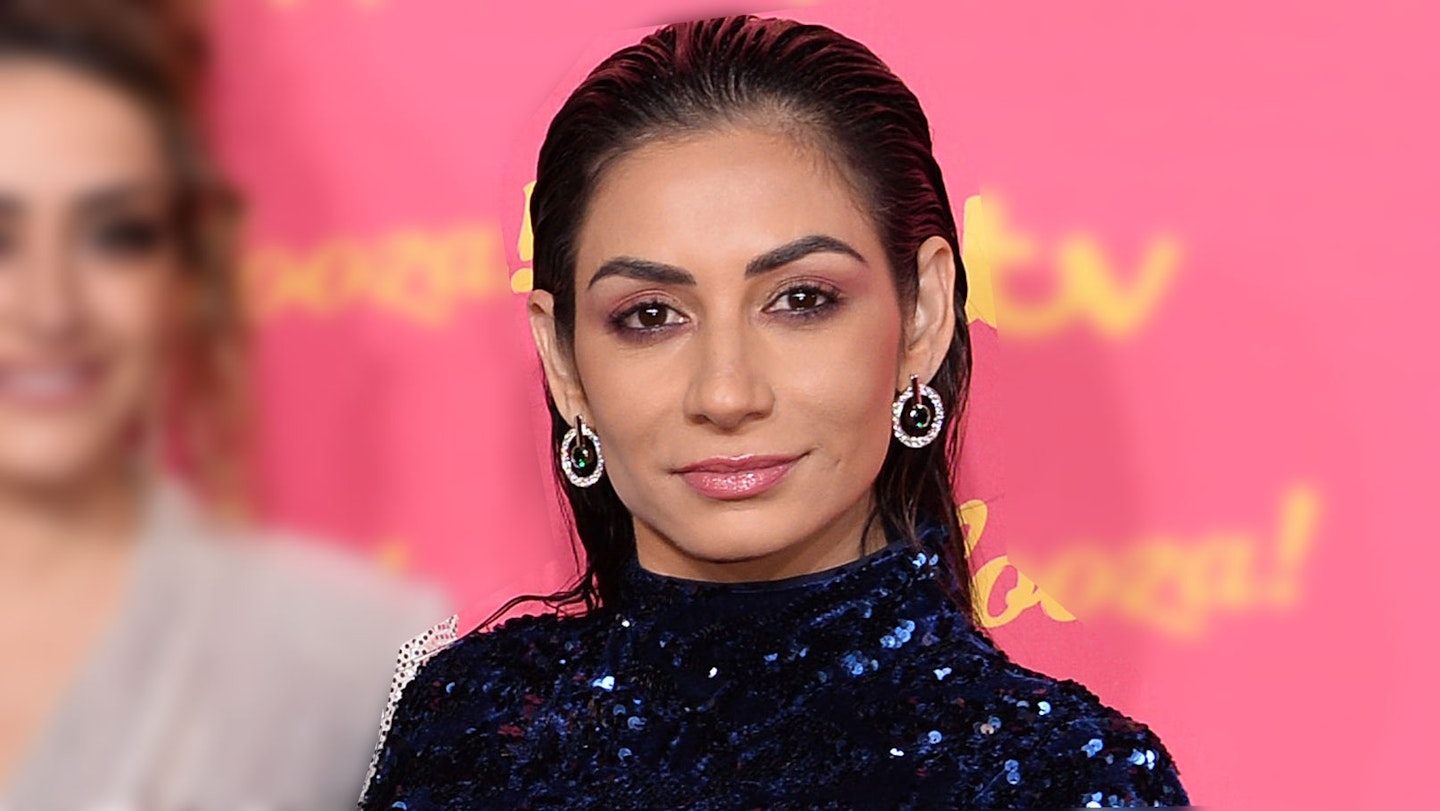 Who is Perla Navia?
"Latino vegan guru" Perla is a yoga instructor and former Real Housewives of Cheshire star.
How old is Perla Navia?
She is thought to be 40 years old. She was born in 1983.
Where is Perla Navia from?
Perla is originally from Colombia. She appears to split her time between Brisbane, Australia and Wilmslow, Cheshire, teaching yoga to people from all over the world.
When was Perla Navia on Real Housewives of Cheshire?
Perla Navia was introduced as the yoga teacher of Rachel Lugo's ex-husband John Lugo five years ago. She joined the show in 2018 for series 8 and lasted three seasons.
Why did Perla Navia leave Real Housewives of Cheshire?
She announced she would not be returning for series 11, and wrote on Instagram, "And the time to hang my heels is finally here! Leaving the show was a difficult decision but necessary. I will miss every single person from the unbelievably production crew that make the show happen, they work endless hours to create the magic and peeps I take my hat off to you! Thank you."
Who is Perla Navia married to?
Despite keeping a low profile since leaving the show, Perla is still believed to be married to self-made millionaire Jonathan Barton. We say that with a fraction of uncertainty as we can't remember the last time we saw him on her socials.
They have five children together (they both have two children from previous relationships, and one child together).
What is Perla Navia doing now?
Since leaving the show, Perla has gone on to become a 'devoted Dharma Yogini' teacher.
In 2021, Perla had a chance reunion with Dawn Ward after the former 'wives bumped into each other during lunch. Despite their rocky relationship on screen, Dawn wrote, "Sat watching the England game and had the biggest surprise when @perla_navia turned up to say hello. I love this beautiful human being so much made my night. Beautiful inside and out!! #friends #specialfriends".
They appear to have remained in touch.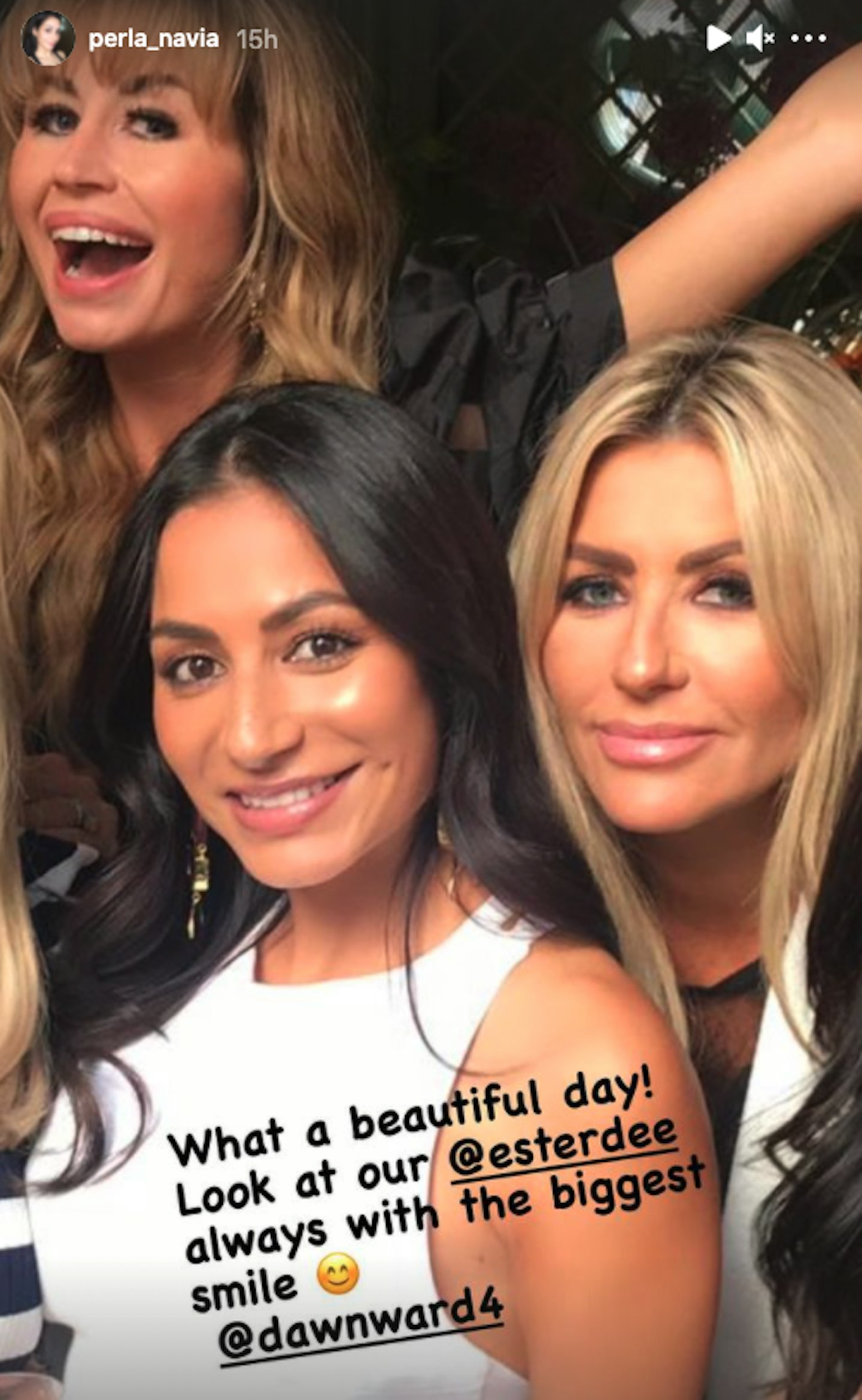 According to her Instagram, Perla has now relocated to Brisbane, Australia, although she has been spotted back in the UK as of late teaching – you guessed it – yoga.
Is Perla Navia on Instagram?
She is, and the boujie yoga content is boujie yoga contenting. You can follow Perla at @perla_navia.
WATCH: Ex Real Housewives of Cheshire star teases return and promises "witchcraft"
Ben Pulsford is a digital writer for Closer, a London-based drag queen called Beary Poppins and The Real Housewives of Cheshire would be his Mastermind subject. As would the hairstyles of Buffy the Vampire Slayer. In his spare time Ben likes to watch re-runs of The Real Housewives of Cheshire, making him the ideal Closer employee. He's still waiting for RHOCheshire bosses to invite him on a press trip - hint hint.