Love Island 2018 winner Dani Dyer is the latest celebrity to refresh their look for 2023 and she's has gone for a much more natural look, which looks bloody lovely.
The nation became obsessed with watching Dani's blossoming relationship with Jack Fincham on Love Island back in 2018, so it's no wonder they won the show and Dani has gone from strength to strength ever since then.
Although the romance didn't last all that long, both have gone on to be pretty successful in their own right. In fact Dani is one of the most followed Love Island alumni (she has 3.6 MILLION followers).
Taking to her Instagram story, Dani showed her newly cut blonde hair and tagged her hairdresser in the pic as she revealed that she would be going "extensions free" for the new year.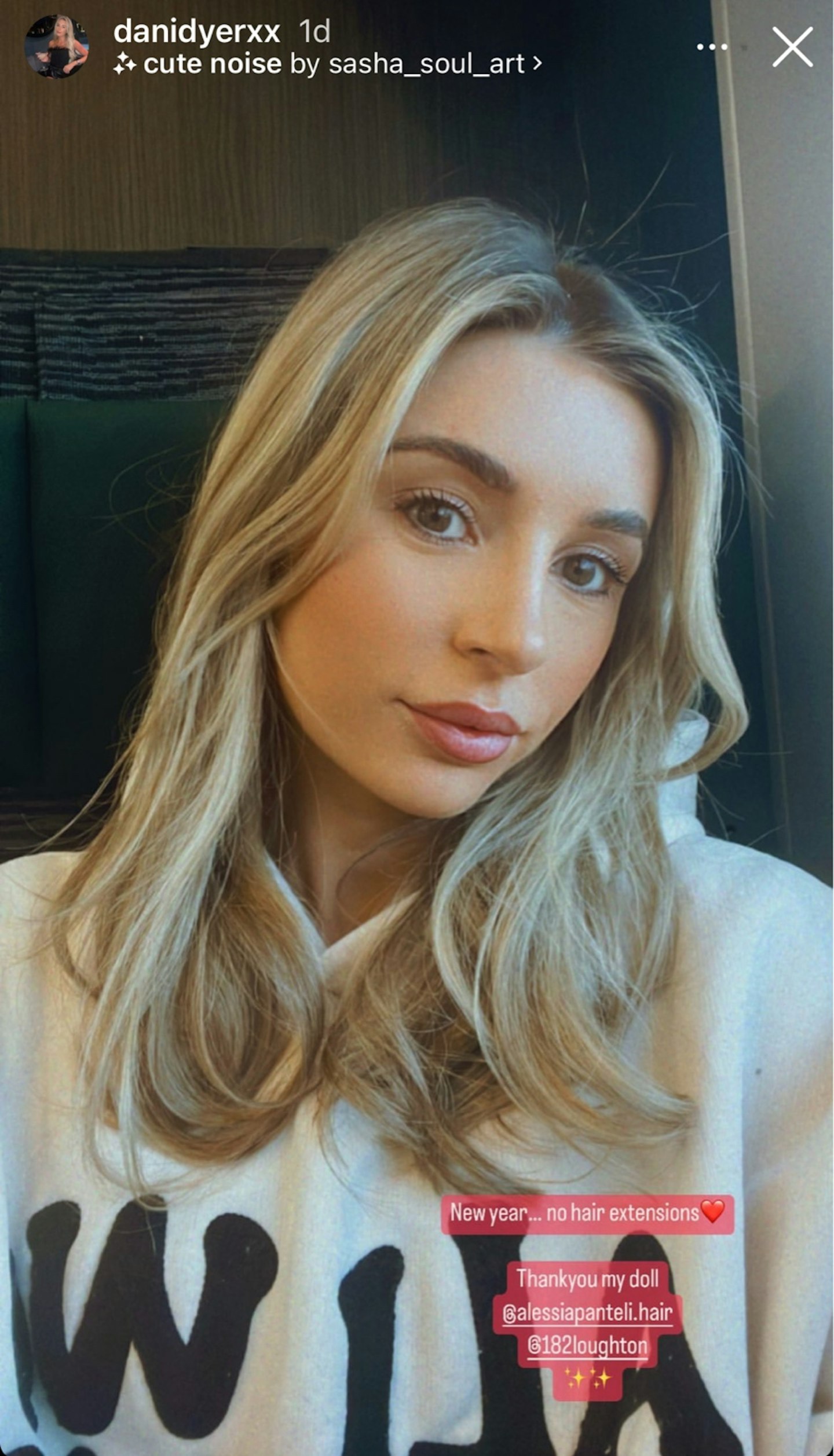 Who is Dani Dyer?
Winner of Love Island, mum to Santi, TikTok pro, Little Mistress rep - Dani is an all-rounder who has made quite the career since leaving the villa.
How old is Dani Dyer?
Get ready to do some quick maths: Dani Dyer was born on 8 August 1996. That makes her 26 years old.
Is Dani Dyer Danny Dyer's daughter?
In case we haven't already established this, Dani Dyer is the daughter of royal heir (well, kinda) Danny Dyer and his fab childhood sweetheart wife Joanne Mas.
Dani revealed who her dad was just hours into Love Island, but we'd probably want to get it out there straight away too.
Danny was skeptical of daughter Dani's participation in the show but he went on to be very supportive.
Is Dani Dyer pregnant?
Not any more. The reality star announced the amazing news of her first pregnancy on Instagram in July 2020, writing, "Little bubba can't believe you are going to be ours.
"Me and Sammy are so excited to start this next chapter in our lives, feel so lucky and grateful... 2021💖💙."
Dani gave birth six months later in January and announced the news in true reality star with - you guessed it - a post on Instagram.
Alongside a photo of her kissing her newborn son on the head, she wrote, "After a very long day and night finally our special little boy arrived 23/01/2021 💙 Weighing 7 pound...
"We are in a complete baby bubble and enjoying every moment, can not believe he is ours, completely in love and so grateful to be his mummy... Sending all my love to all the other mommas to be out there in lockdown.. the best experience ever will never forget this day✨."
Who is Dani Dyer's son Santi?
After giving birth to a baby boy in January 2021, Dani later revealed that she'd called her son Santiago - or Santi, for short.
"I know you're probably all wondering what we've called him, I know there's been a lot of assumptions going on - some are actually really funny to be fair - but his name is Santiago," she said on her podcast Sorted With the Dyers.
Dani later told fans the unusual name was inspired by her mum Jo's Spanish heritage. She wrote on Instagram, "My mum is half Spanish and she said the name to me a few times. Then I see it on a programme and fell in love with it ❤️.
"Love that it's unusual and really doesn't bother me when people say they don't like it xx."
Who is Dani Dyer in a relationship with?
Dani is currently dating footballer Jarrod Bowen after splitting with her ex-boyfriend and baby daddy Sammy Kimmence after he was sentenced to 42 months in prison for fraud.
Dani and Sammy Kimmence actually dated before she went on Love Island however after they split, she went on the ITV2 show and started dating Jack Fincham.
But after the Love Island 2018 winners went their separate ways, Dani reunited with her ex-boyfriend weeks after she breaking up with Jack.
Dani and Sammy hit a rough patch in March 2020 following his court case but in April they appeared back on track, celebrated their one year anniversary and later announced they were expecting their first child together.
It's claimed that Dani dumped Sammy after the true extent of his crimes were revealed during his court case, with a source telling the Daily Mail, "She is absolutely floored by what's happened with Sammy. She knows she has to make massive changes in her life and she's so distraught...
"All she knows is that her baby boy Santiago is the only thing that matters now and she is trying to work out how best to look after him as a single parent. She needs time to think it through. Sammy completely downplayed the court case every step of the way."
Why was Dani Dyer's baby daddy Sammy Kimmence jailed?
Sammy Kimmence was jailed for 42 months in July 2021 after pleading guilty to five counts of fraud. The former stockbroker conned pensioners Peter Haynes, 81, and Peter Martin, who died last year at the age of 91, out of £34,000 after posing as a financial investor and falsely claiming he was authorised to provide financial services.
Instead of being invested, the money was used to pay off Sammy's overdraft. He also splashed the cash on designer clothes and a trip to Ibiza, while one victim was left "living on the breadline".
Judge Timothy Mousley QC told him, "You didn't show any remorse immediately and I do not consider any remorse to be profound.
"You defrauded two men of significant sums of money, both were elderly gentlemen, neither was a wealthy man. Whilst these men trusted you, you used their money to fund your lifestyle."
Does Dani Dyer have any brothers and sisters?
Dani is big sis to her brother Arty and sister Sunnie. Aww.
Has Dani Dyer appeared in EastEnders?
Yep, Dani starred as taxi driver Jeanette on EastEnders in June 2021 in a one-off appearance alongside her dad Danny who plays Mick Carter. Dani's character caused chaos for Mick, who was in a rush to make it to the hospital for his pregnant wife Linda's baby scan. Jeanette, who was also pregnant, went into labour, which meant Mick had to take control of the taxi and drive them to the hospital.
What is Dani Dyer's job?
Dani was a barmaid and an actress before her Love Island fame. She's also appeared in eight films including Age Of Kill and Heckle (no, we hadn't heard of them either).
We always thought she should progress her acting career by joining her dad in EastEnders and it later came to light that she has made a cameo on the show.
Where does Dani Dyer live?
Dani lived in Essex with her family. Their home is BEAUTIFUL. We're still waiting on our invite for a cuppa and catch up with the two DDs.
In 2018 she moved in with Jack Fincham and the pair got a Bulldog called Sandy together, however after their split she moved back in with her parents.
Dani now lives in a flat, which she shared with her baby daddy Sammy until he was jailed.
What's the Dani Dyer Instagram handle?
Fan of Dani? You can follow her on Instagram @danidyerxx.
WATCH Love Island's Dani Dyer on getting her first wax OUCH | My First Times
CHECK OUT Dani Dyer relationship timeline
Dani Dyer relationship timeline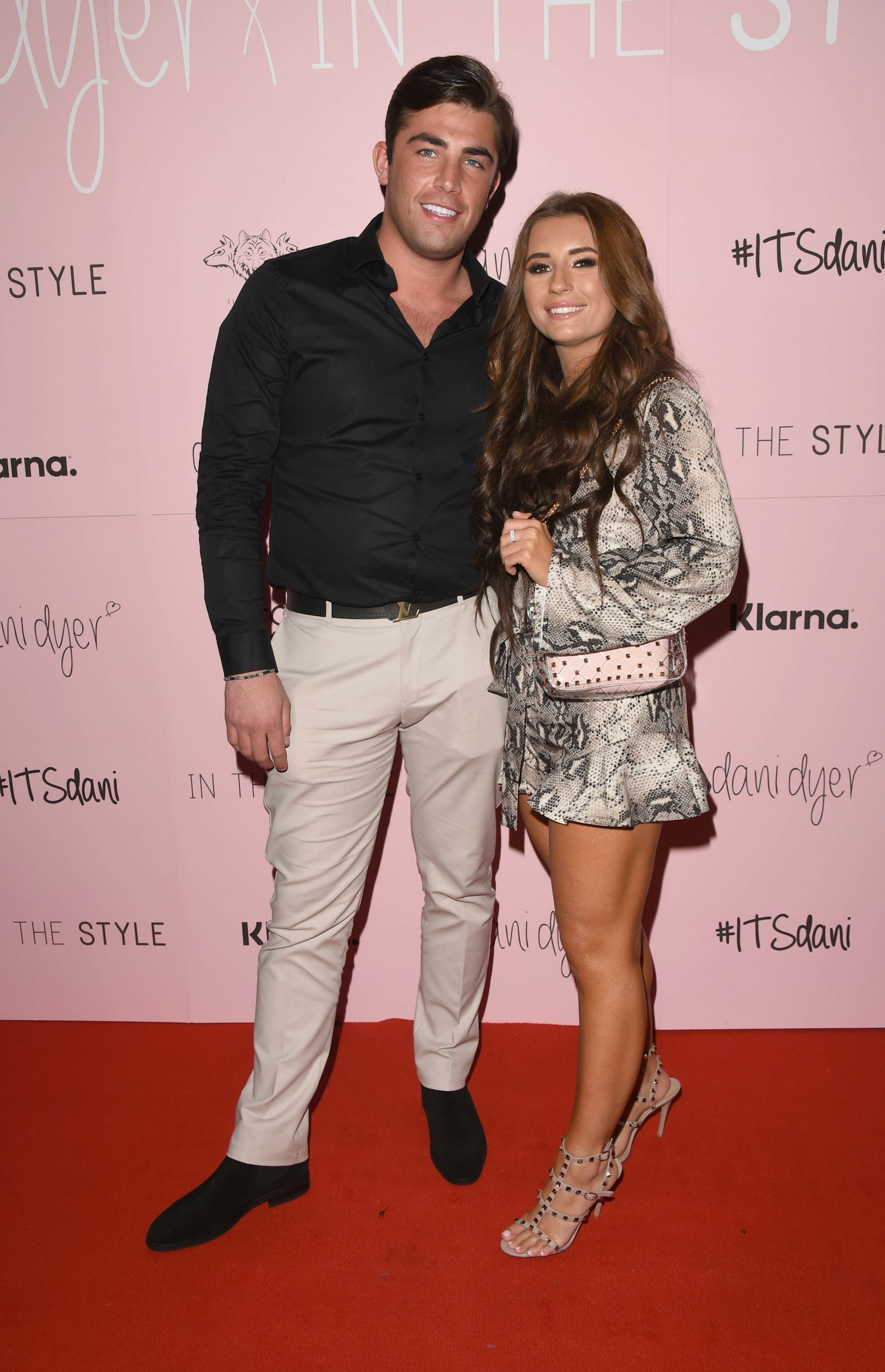 1 of 3
CREDIT: Getty
Dani Dyer and Jack Fincham
Dani first captured the hearts of the nation along with fellow 2018 Love Islander Jack Fincham when the pair coupled up one day one and flew through to the final together. However, it wasn't to last and just weeks after moving into an East London flat together they called it quits, with Jack going on to have a baby with his former pal Casey Ranger.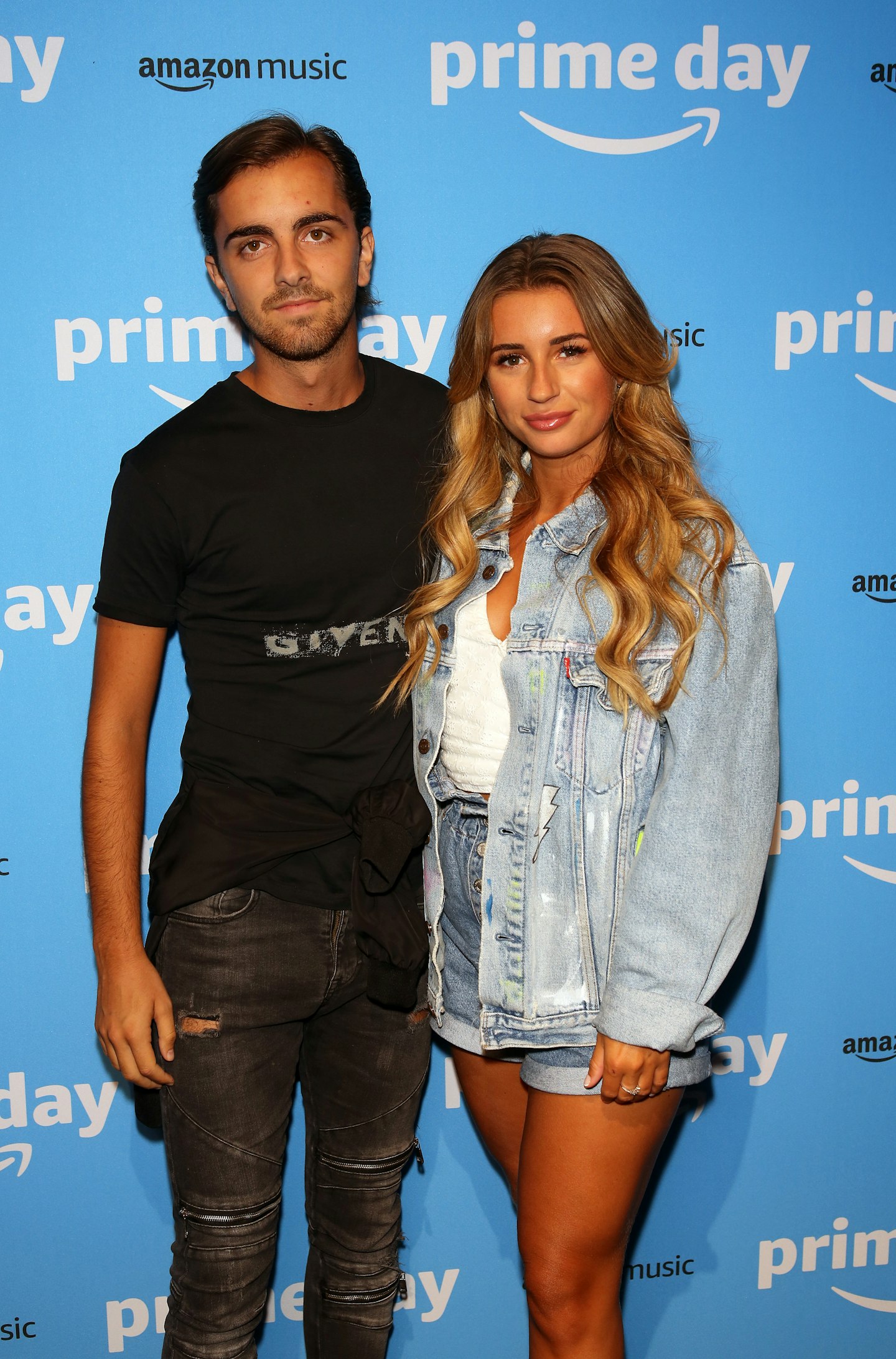 2 of 3
CREDIT: Getty
Dani Dyer and Sammy Kimmence
Following the breakdown of her relationship with Jack, Dani returned to the arms of her ex, one Sammy Kimmence. The pair announced they were expecting their own baby in summer 2020, but tragedy struck when just week's after Santiago's birth he was sentenced to time in jail. The couple split shortly after and Dani later said she felt "violated" when Sammy reportedly sent a pal to spy on her after she started a new relationship with...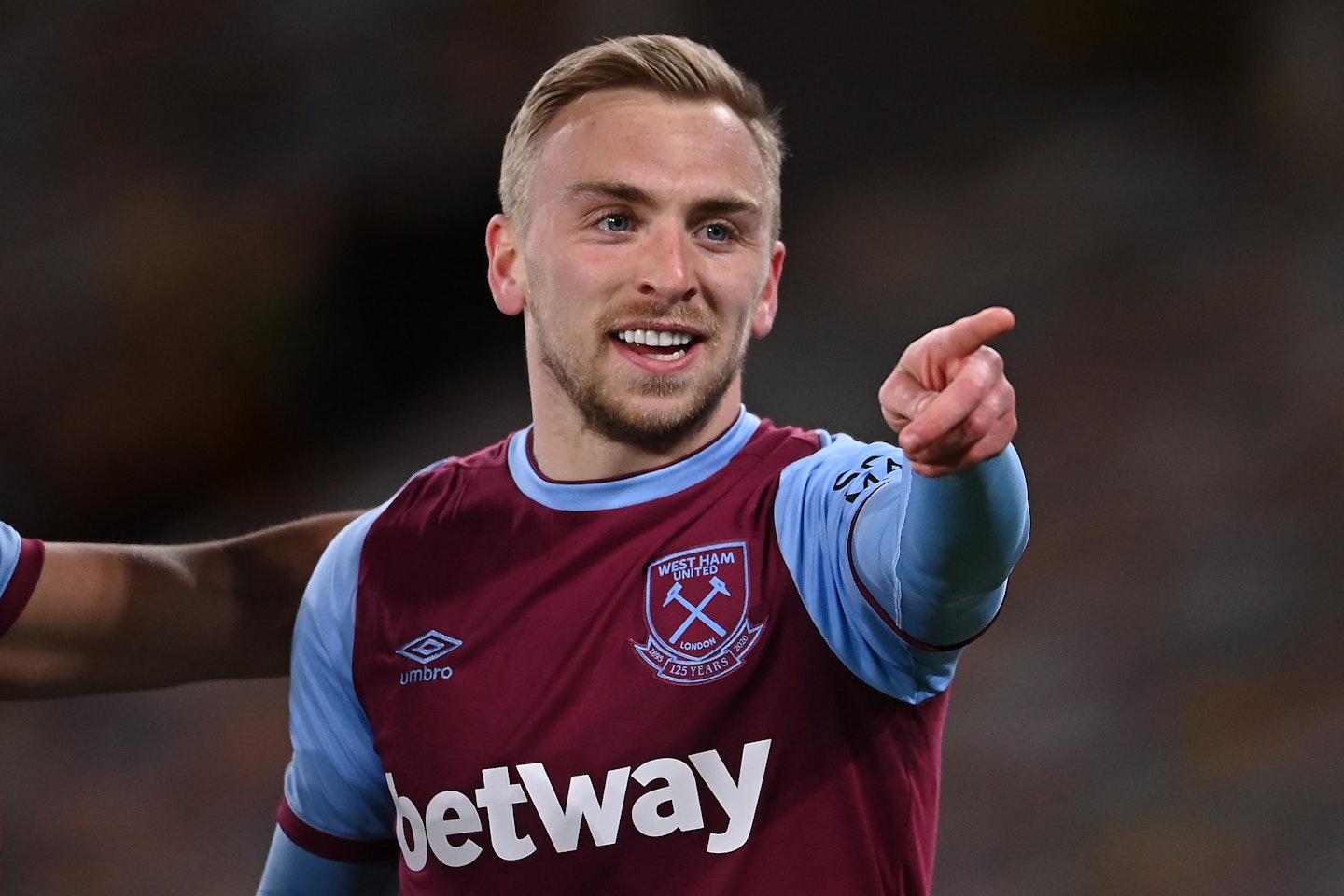 3 of 3
CREDIT: Getty
Dani Dyer and Jarrod Bowen
...West Ham United forward, Jarrod Bowen. Dani confirmed her new relationship with a sweet photo of the couple sitting together