EastEnders bosses are going all out this year with the storylines.
Not only have fans waved goodbye to Lola Pearce - aka Danielle Harold - after she was diagnosed with a terminal brain tumour, but there's also going to be an explosive Christmas 2023 death.
That's before we even get started on the explosive return of Cindy Beale (Michelle Collins), who is back from the dead and back together with her ex-husband Ian Beale (Adam Woodyatt). They're not the only Walford legends making a comeback either as it's been confirmed that Lauren Branning (Jacqueline Jossa) is returning - and she'll be bring a familiar face in the form of her cousin Penny Branning, played by newcomer Kitty Castledine.
So, we've rounded up all the EastEnders residents who will be arriving in or returning to Walford and waving goodbye to Albert Square.
Who's returning to EastEnders this year?
Who's returning to EastEnders this year?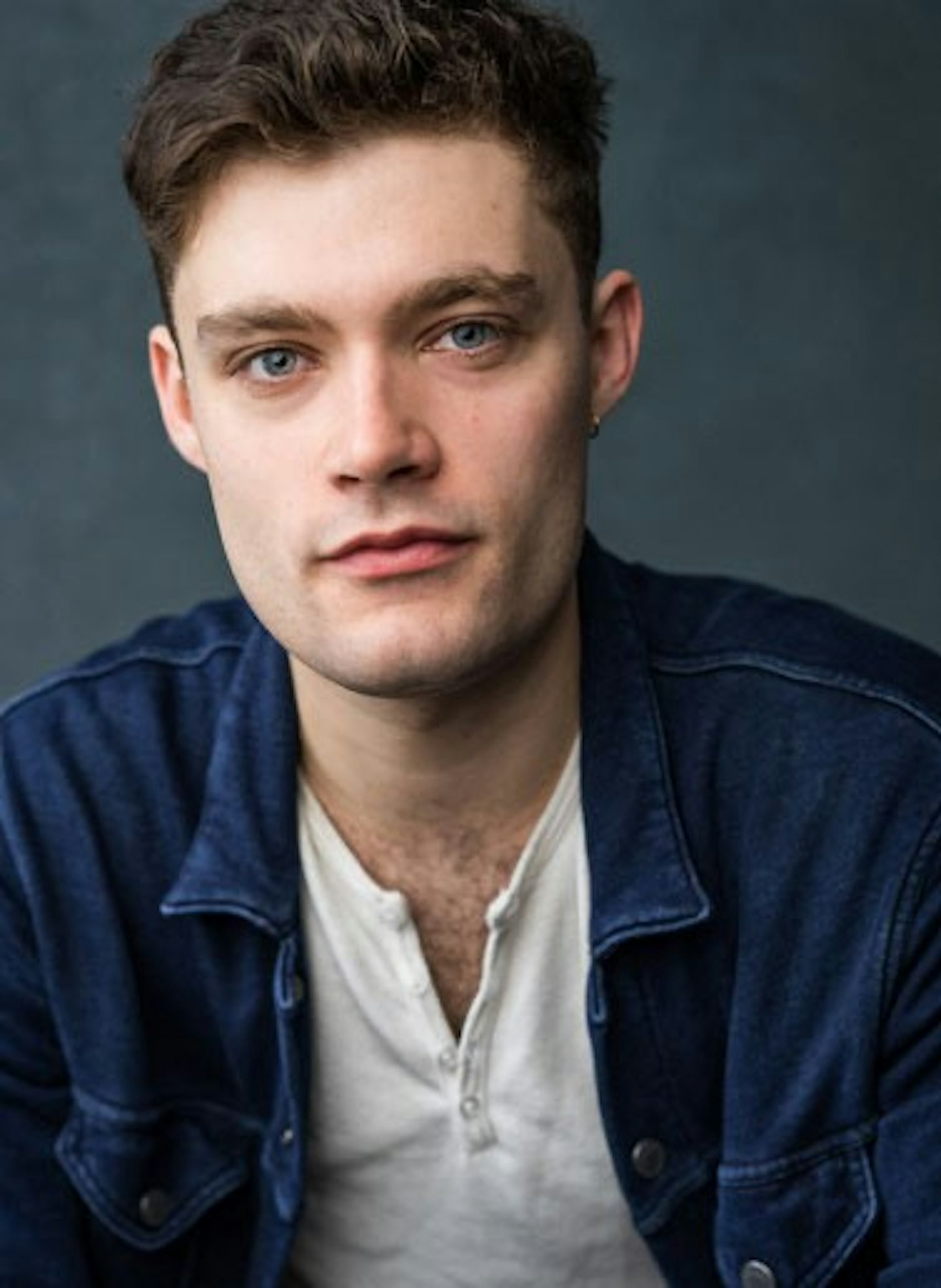 1 of 7
CREDIT: Yellow Belly
Johnny Carter (played by Charlie Suff)
It's been over five years since Johnny Carter left Walford for a new life up north, but he's returning to Albert Square and he's got a brand new face. The role of Johnny - Mick and Linda Carter's second eldest son - has been recast, with Charlie Suff taking on the character previously played by Sam Strike and Ted Reilly. It's not yet been revealed what brings Johnny back to Walford, but we're sure mum Linda will be glad to have some more support on the Square following the return of her rapist Dean Wicks.
Speaking about joining the show, actor Charlie said, "I'm so delighted to be joining such an iconic programme - EastEnders was always on at my house when I was growing up. Johnny is a complex character who has been through so much, which I can't wait to explore. I've found EastEnders to be the most kind and loving space to work in, and I already feel like one of the family."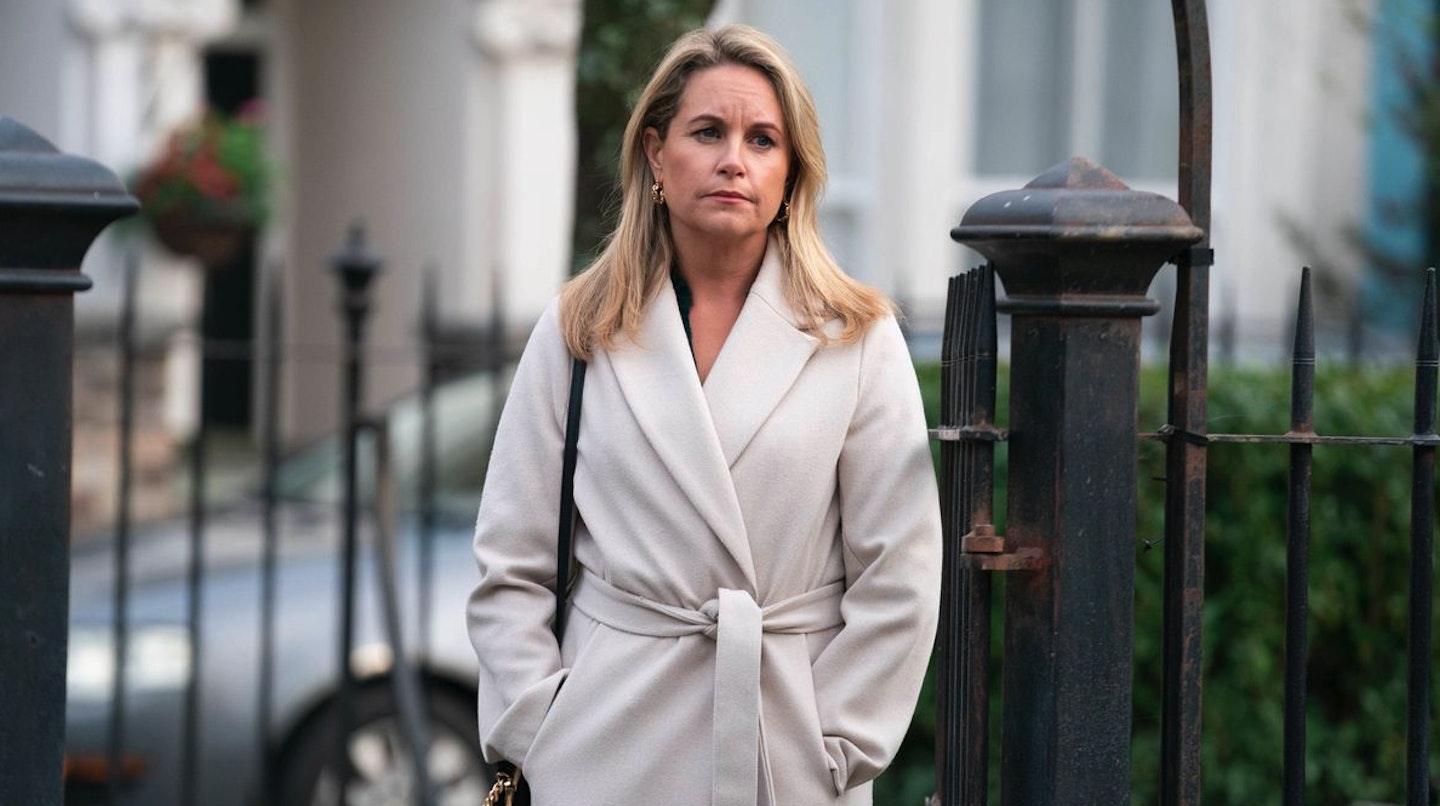 2 of 7
CREDIT: BBC
Sam Mitchell (played by Kim Medcalf)
The last time we saw Sam Mitchell was earlier this year, in April, when she left Walford for Spain. Fast forward a few months and she's back and upon her return, fans will see her getting chucked out of a van. Luckily Phil is able to help out but we wonder what went down in Spain...
Executive producer Chris Clenshaw told Digital Spy, "Ricky Jr isn't happy that his mum has been so absent. The great thing about Sam is that she's very much a character that can kind of turn up at the Mitchells at any time, cause mayhem and leave them to sort out her mess every time. There's a lot of fun with Sam."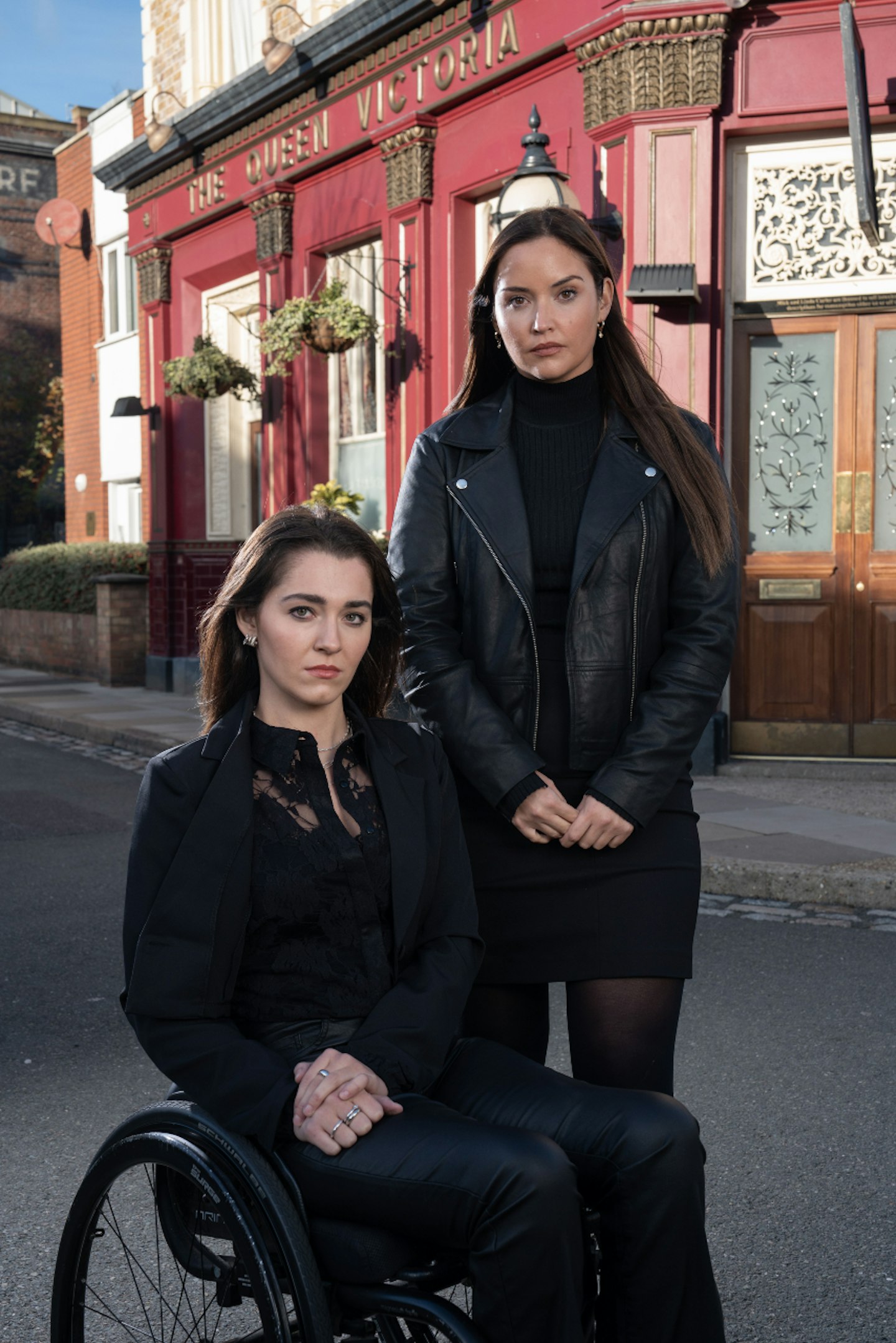 3 of 7
CREDIT: BBC
Penny Branning (played by Kitty Castledine)
Lauren will be joined by her cousin Penny when she returns to Walford. Jack's daughter has been living in France with her mum Selina for the past 15 years but is set to return to the Square, although viewers will have to wait to find out exactly why.
Kitty Castledine has been cast as Penny in her first major television role after graduating from the London Academy of Music and Drama (LAMDA) this summer. She says, "The inclusion of disabled talent on screen is so important to me as a wheelchair user, so I'm thrilled to be playing a character as feisty and cool as Penny. She's thrown into the middle of the drama straight away, and I can't wait to see what she gets up to."
4 of 7
CREDIT: BBC Pictures
Deans Wicks (played by Matt Di Angelo)
Dean Wicks is back in Walford after seven years. He's been revealed as the Beales' secret business partner, but Dean's first act of business was to confront Linda Carter (Kellie Bright) who he raped back in 2014. Still maintaining his innocence, Dean's return is set to cause shockwaves around the Square.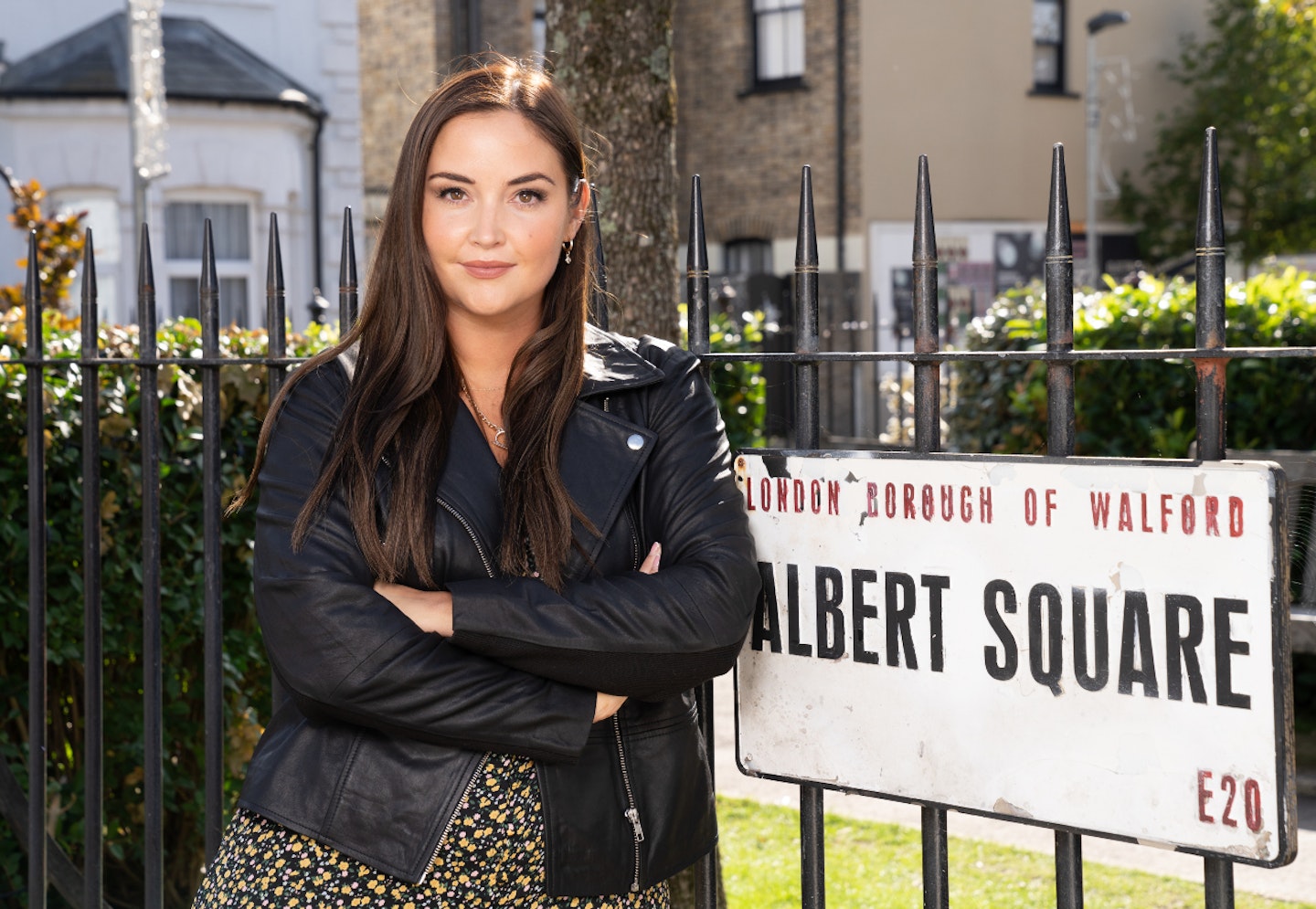 5 of 7
CREDIT: BBC/Jack Barnes/Kieron McCarron
Lauren Branning (played by Jacqueline Jossa)
After making a shock appearance alongside Peter Beale (Thomas Law) in France earlier this year, Lauren Branning is set to follow the Beales back to Walford. Jacqueline Jossa will be reprising the role of Lauren.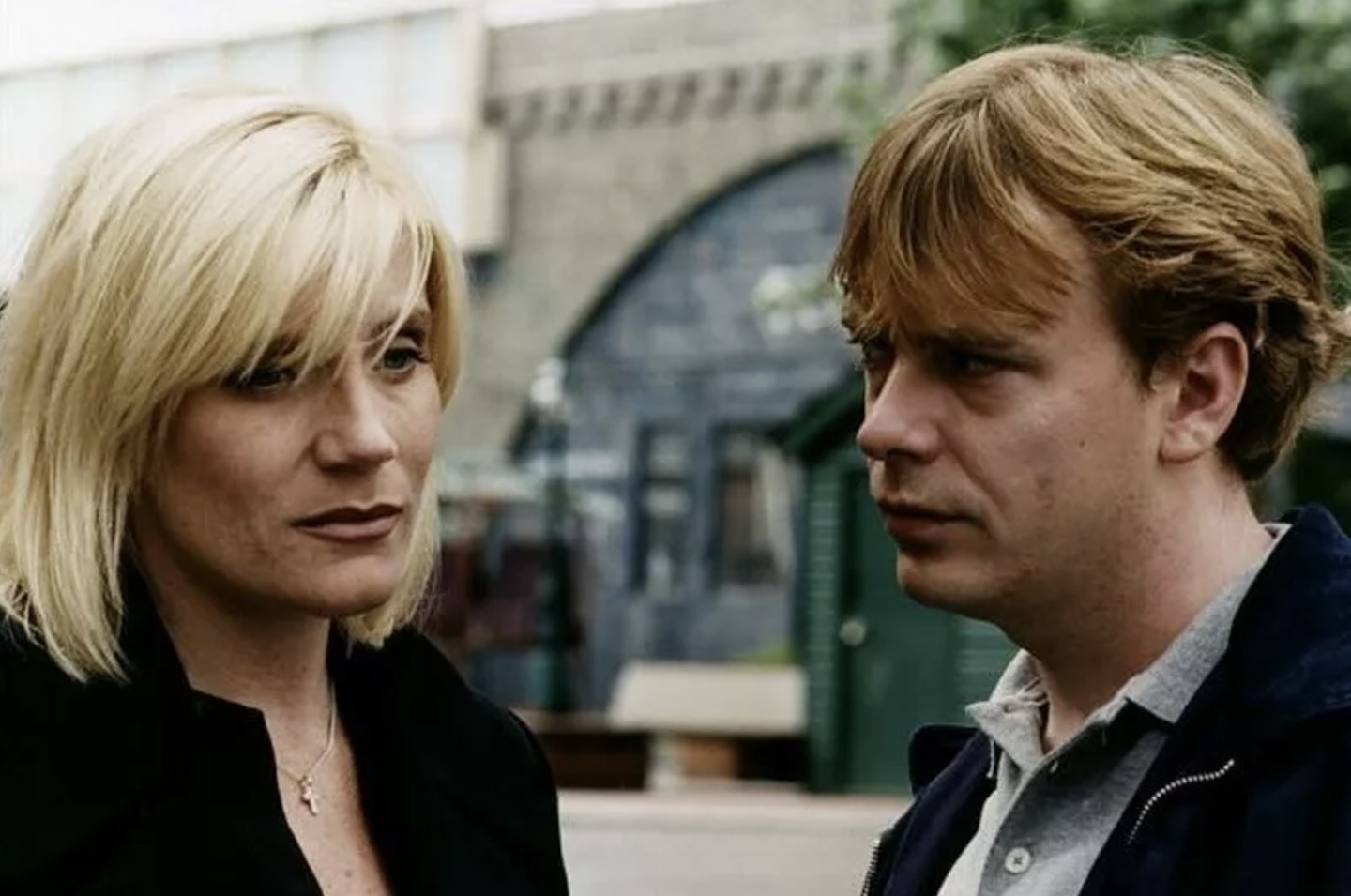 6 of 7
CREDIT: BBC
Cindy and Ian Beale
Cindy Beale - who was famously killed off 25 years ago - will return to Walford with ex-husband Ian Beale. According to The Sun, the duo are back together and living in France.
A source told the publication, "Bosses wanted to deliver a backstory which explains where they've both been all these years. It's not entirely clear how or when they got back together, or how they ended up in France — but they seem to be a couple again."
Cindy, played by Michelle Collins, died in prison off-screen in 1998. This wouldn't be the first time someone has returned from the dead - Dirty Den and Kathy Beale both surprised the nation when they came back to Albert Square after 'dying'.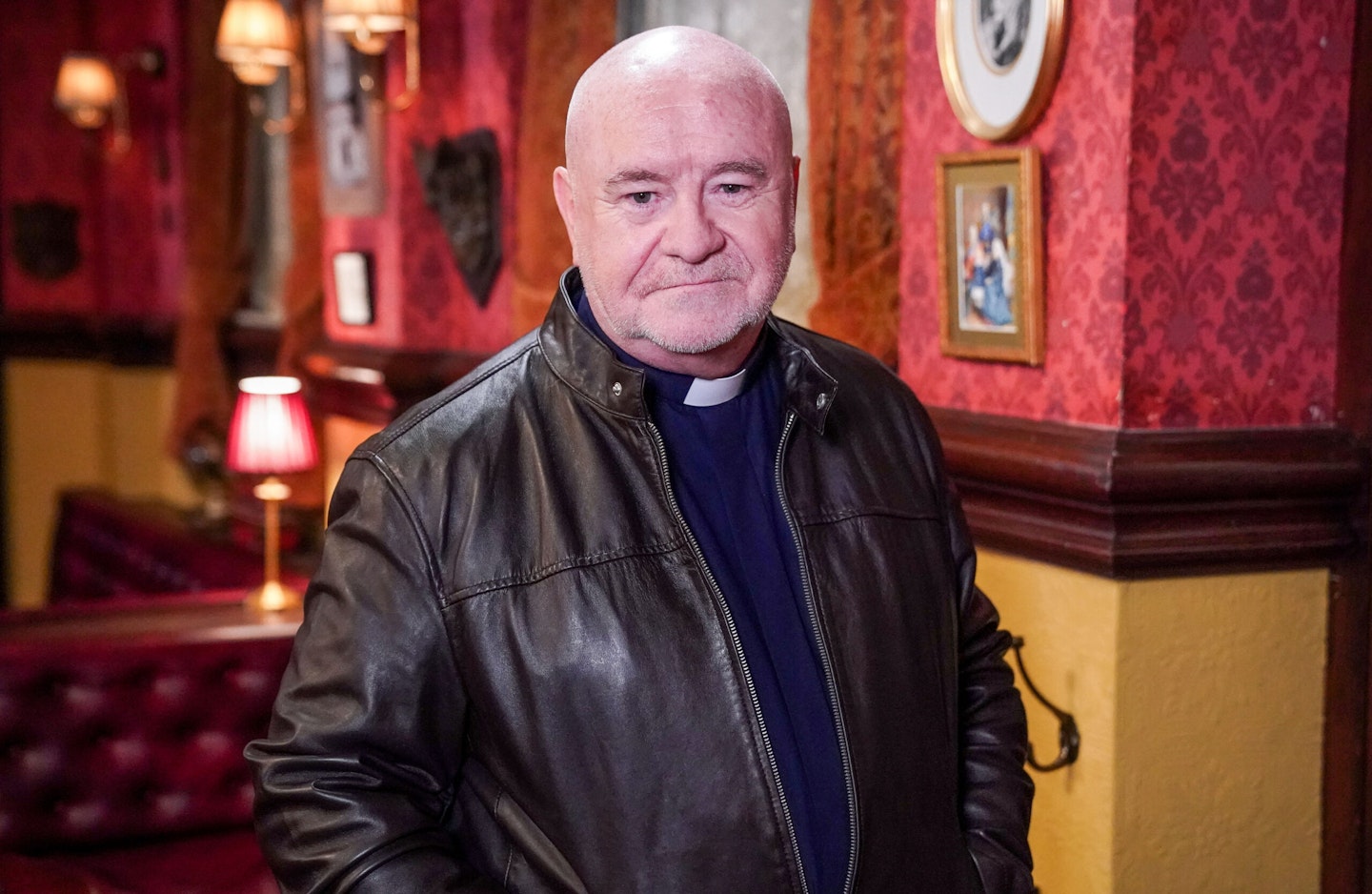 7 of 7
CREDIT: BBC
Duncan Boyd (played by David Gillespie)
Sharon Watts' former fiancé Duncan Boyd will be returning to Walford for the first time in over 30 years to officiate her son Albie's christening, but they're both unaware until they come face-to-face for the first time in three decades. Given that Sharon's just rekindled her romance with Keanu Taylor (Danny Walters), there's definitely going to be some ruffled feathers when Duncan and Sharon's romantic past comes to light.
Who's joining EastEnders this year?
Who's joining EastEnders this year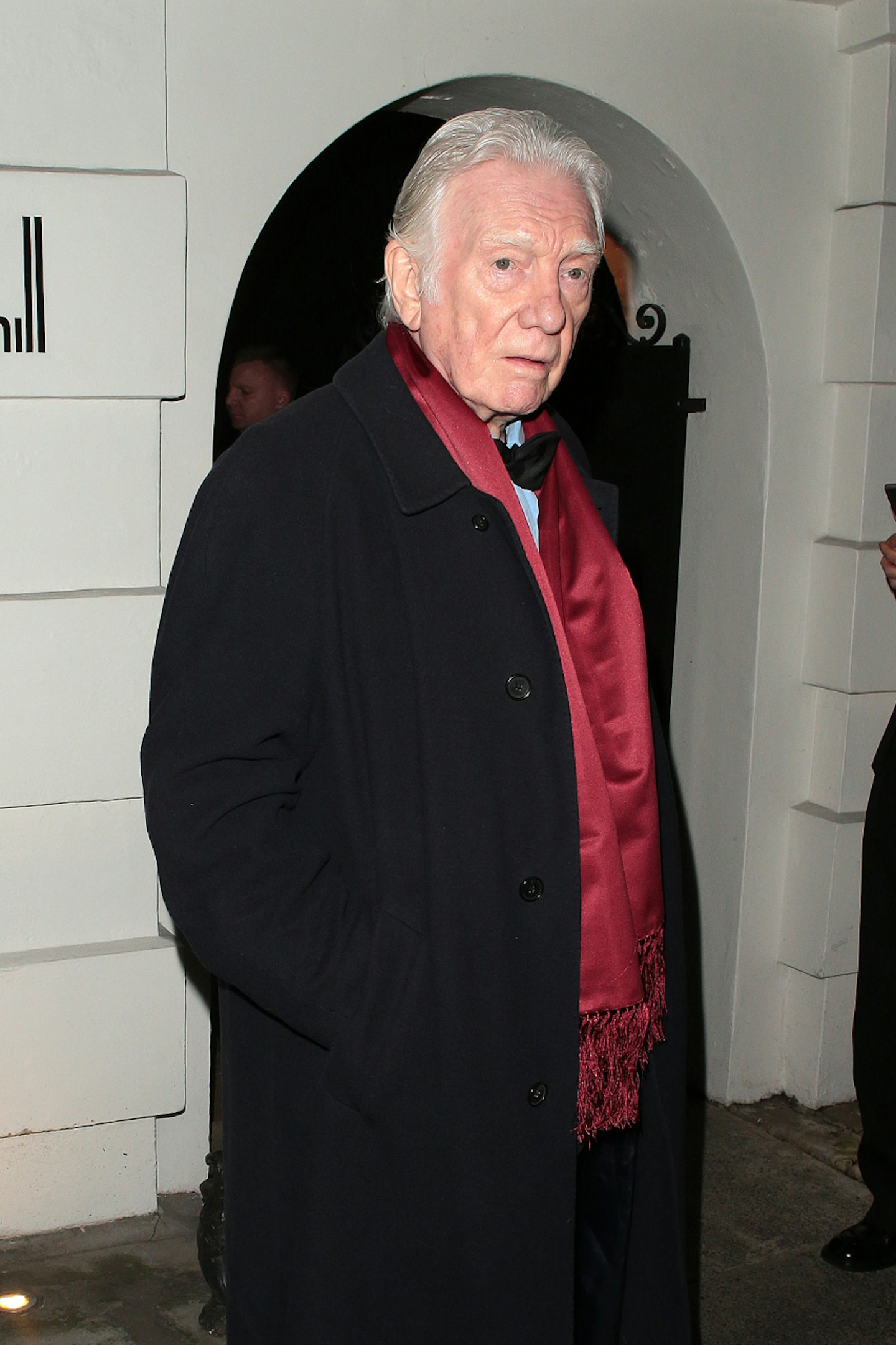 1 of 5
A Mitchell connection (played by Alan Ford)
Hollywood actor Alan Ford, who starred alongside Brad Pitt in Snatch, has been spotted filming funeral scenes set to air at a later date. It's thought that he's somehow related to the Mitchell family as it was the funeral of Peggy's sister Aunt Sal (Anna Karen). The unnamed character played by Alan filmed scenes with the likes of Phil Mitchell (Steve McFadden) and Alfie Moon (Shane Richie).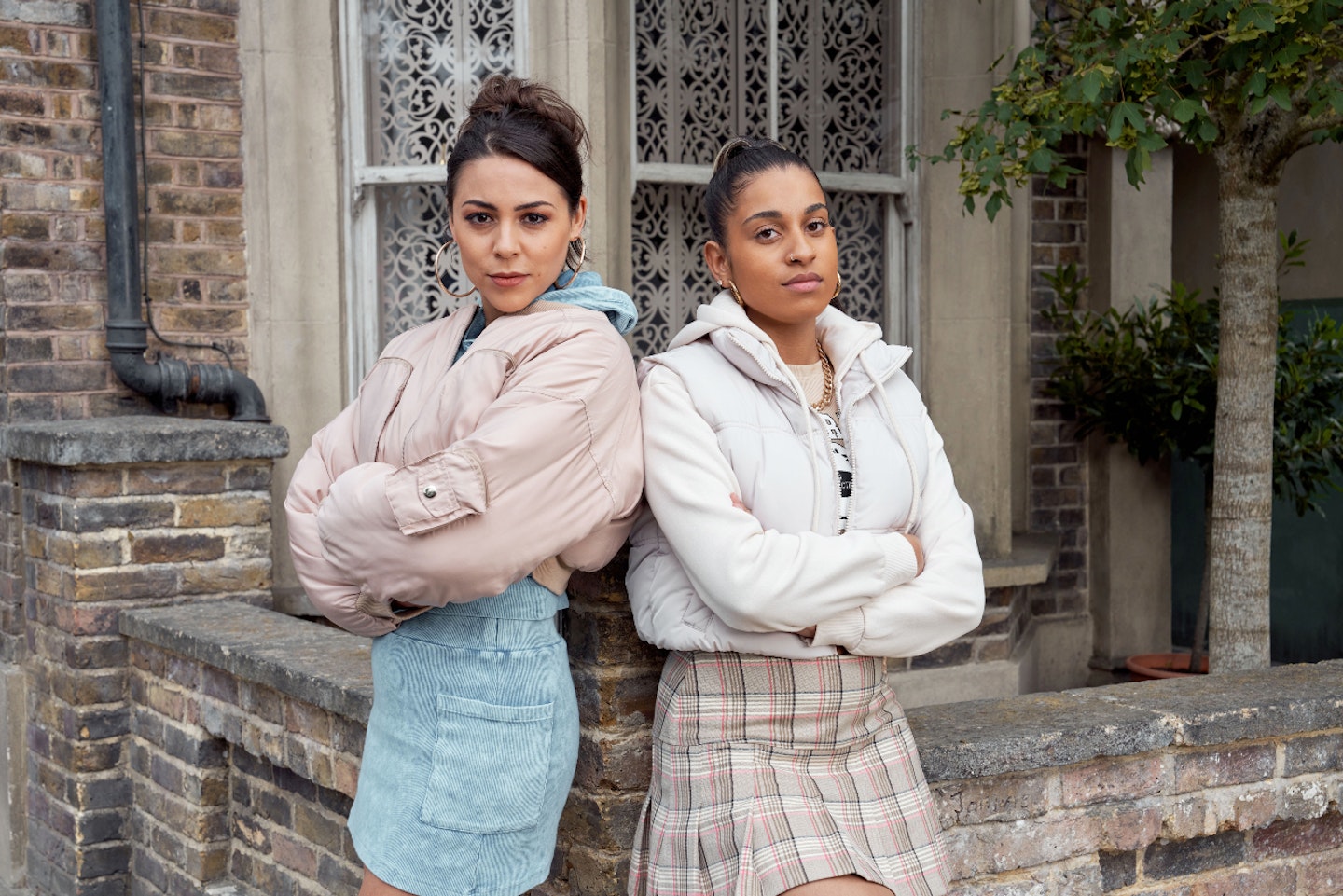 2 of 5
CREDIT: BBC
Priya and Avani Nandra-Hart (played by Sophie Khan Levy and Aaliyah James)
Ravi Gulati (Aaron Thiara) will get the shock of his life when his ex and the mother of his son Nugget (Juhaim Rasul Choudhry), Priya (Sophie Khan Levy) arrives in Walford with a daughter he never knew existed, Avani (Aaliyah James).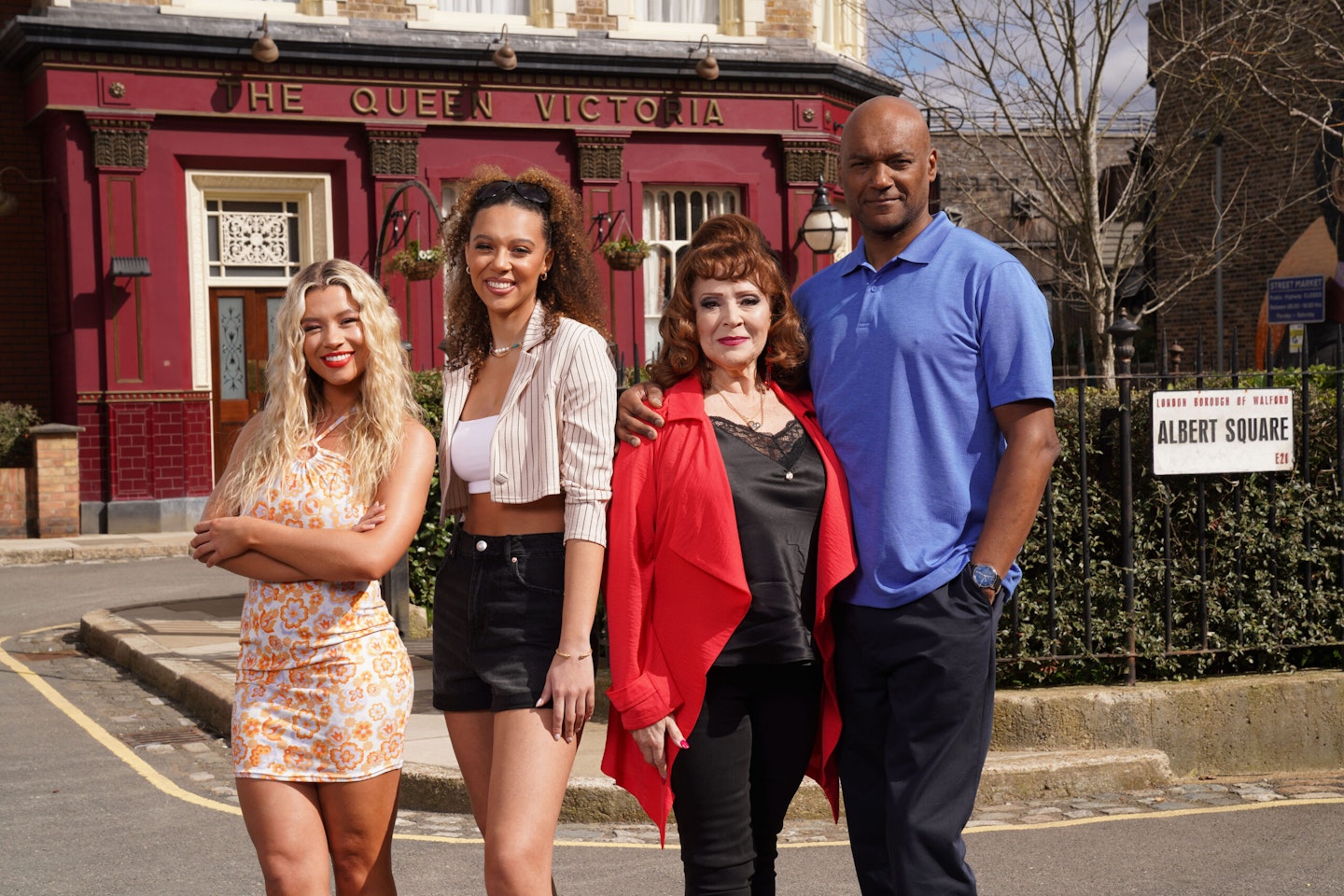 3 of 5
CREDIT: BBC
The Knight family
Linda Carter has been struggling to manage the pub since Mick disappeared and now she's joining forces with her mum Elaine Peacock, her boyfriend George Knight and his two daughters Gina and Anna (played by Strictly's Molly Rainford).
EastEnders' executive producer Chris Clenshaw has said, "George will take up residence in The Queen Vic when he joins his beloved Elaine, a powerhouse of a land-lady who knows just how to have fun.
"The couple will be joined by feisty, determined and demanding Gina, who is as sharp and cool as cut diamonds but with a temper that blazes like fire, whereas younger sister, Anna is fun, loveable, and big-hearted, but don't underestimate her. George, Gina and Anna have been bound together for years and arriving in Walford is the fresh-start the Knights are looking for."
4 of 5
Jo Cotton (played by Vicki Michelle)
Allo! Allo! actress Vicki Michelle will play Jo Cotton, the estranged wife of Rocky Cotton and we're dying to see how his fiancée Kathy Beale reacts when she turns up in Walford.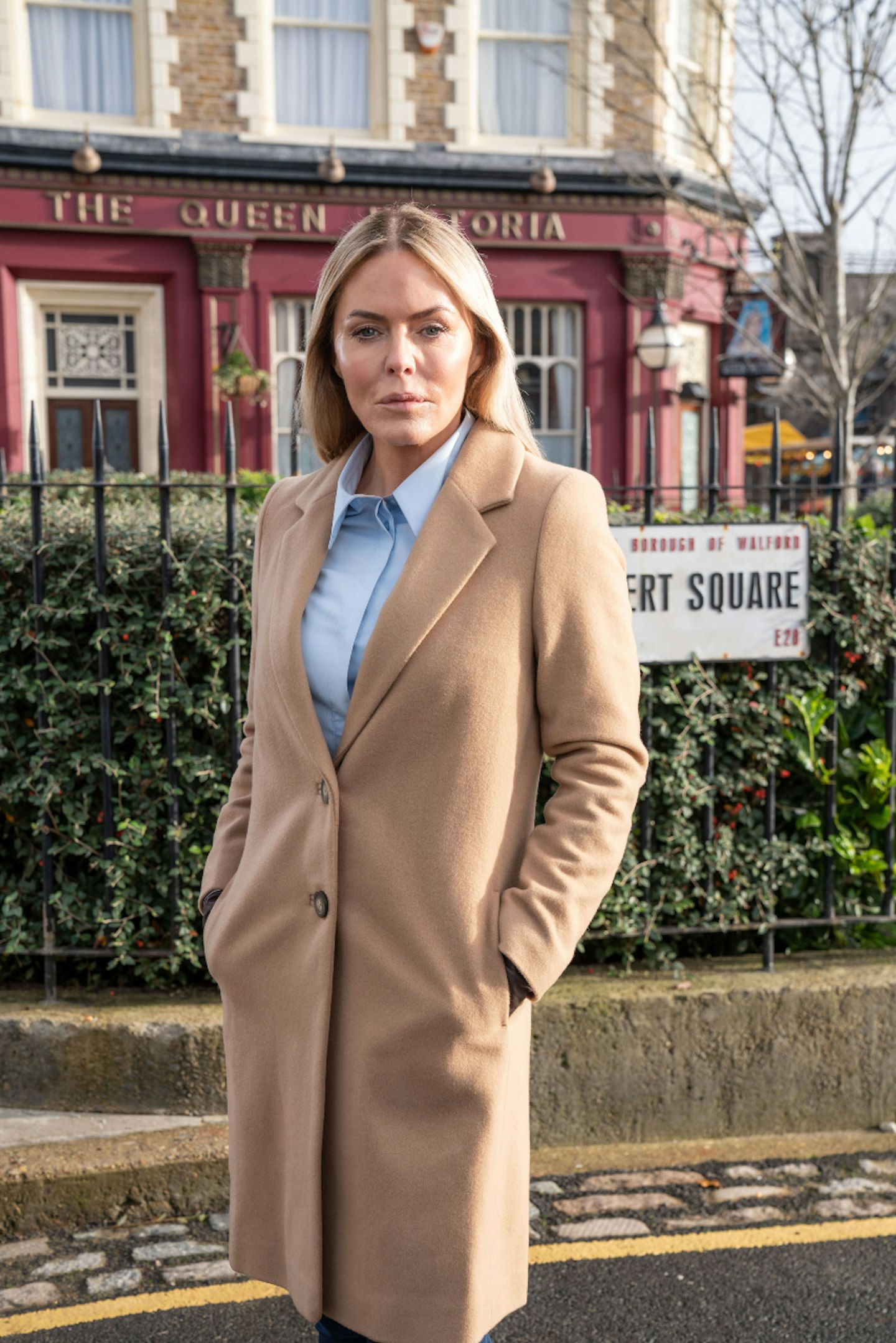 5 of 5
CREDIT: BBC
Emma Harding (played by Patsy Kensit)
Soap legend Patsy Kensit is joining EastEnders as Lola Pearce's long lost mum in her ongoing brain tumour storyline.
Who's leaving EastEnders this year?
While you're here, why not look back at the most shocking EastEnders Christmas Day episodes; from Kat and Alfie Moon finally getting their happily ever after to Dirty Den Watts serving Ange those divorce papers.
"Happy Christmas, Ange."
Never forget.
You could also take a look at the most dramatic Christmas storylines on Coronation Street, EastEnders, Emmerdale and Hollyoaks and believe us when we say the things that have happened over the years in soapland are intense...
WATCH: Alan Fletcher reveals what it's like on the Neighbours set | Neighbours secrets