So you've already got your new sports bra, your yoga mat and your meditation cushion and now that you've heard of the Yoga Go app, you're wondering whether you should give it a try.
With Yoga Go having an impressive 4.5 star rating on the App Store and Google Play, it's a fitness tool that's become all the more popular on Facebook.
But what do its users really think about the brand new app?
Is the Yoga Go app free?
The Yoga Go app is free to download, however, once you're taken through your 'Personal Workout Plan' you'll have to pay to have access to the app.
There's different payment plans you can go for, but Yoga Go works out at £12.99 a month with in app-purchases available along the way.
Does the Yoga Go app have a free trial?
Unfortunately, there is no free trial and the app offers to purchase the training plan right away.
Does Yoga Go help with weight loss?
Whether or not the app helps with weight loss has also been discussed in the reviews, with some reviewers claiming they'd seen a difference after committing to the app.
"I actually saw the slightest bit of weight loss around the belly when I measured, so it's doing something right either alone or in combination," said one reviewer.
"Great way to get back to life. Getting fitter and lost 2kg. Enjoying the workouts," wrote another.
What do reviews say about Yoga Go?
Well, most reviews are overwhelmingly positive, with one particular review saying, "Using this app has helped me find peace of mind, taught me how to breathe properly, and I now look forward to my workout."
However, some users were critical of the app, with some having technical issues and others finding the videos too advanced, with no option to rewind or pause videos.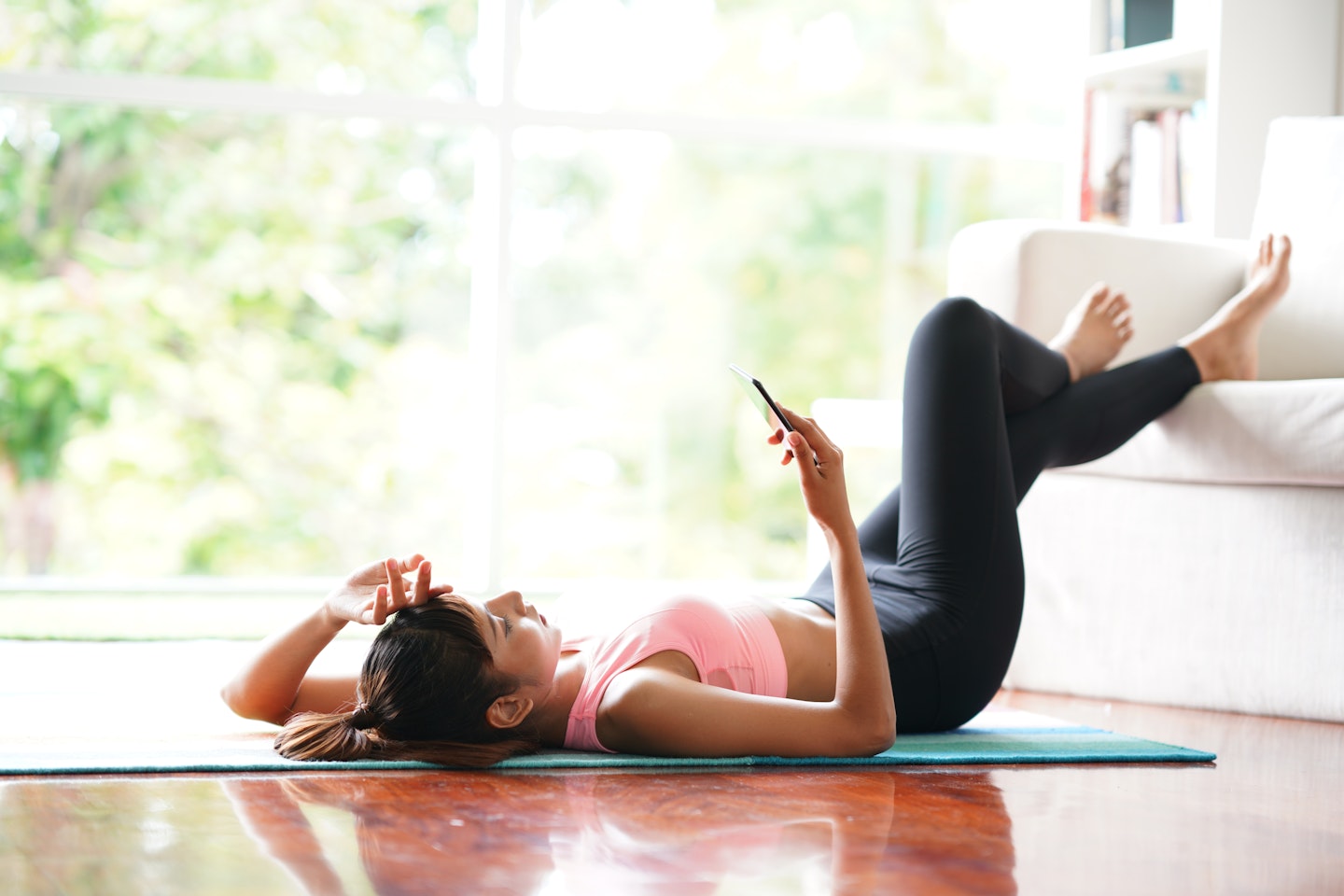 One customer said, "Nothing relaxing about this experience. The movements are too quick, the volume is loud and if you somehow tab your phone that makes you go out of the app, the workout is not saved and you have to start over. I regret buying a year..."
Is Yoga Go worth it?
Well, you can always se for yourself and it really depends what you want from a yoga app and if you're used to following yoga regimes. But there's plenty of reviews to contend with to help make your decision.
Others were disappointed that the personalised plan they'd filled out at the beginning didn't mean much, as the videos within the app were generic ones offered to all users.
"The promo promised a personalised plan. As great as this app may be, there is nothing like that in there. I expected an organized training plan based on all the questions I answered," complained another.
So, maybe the brand new app isn't so groundbreaking after all...
Check out: the best yoga pants for doing the downward dog
Best yoga pants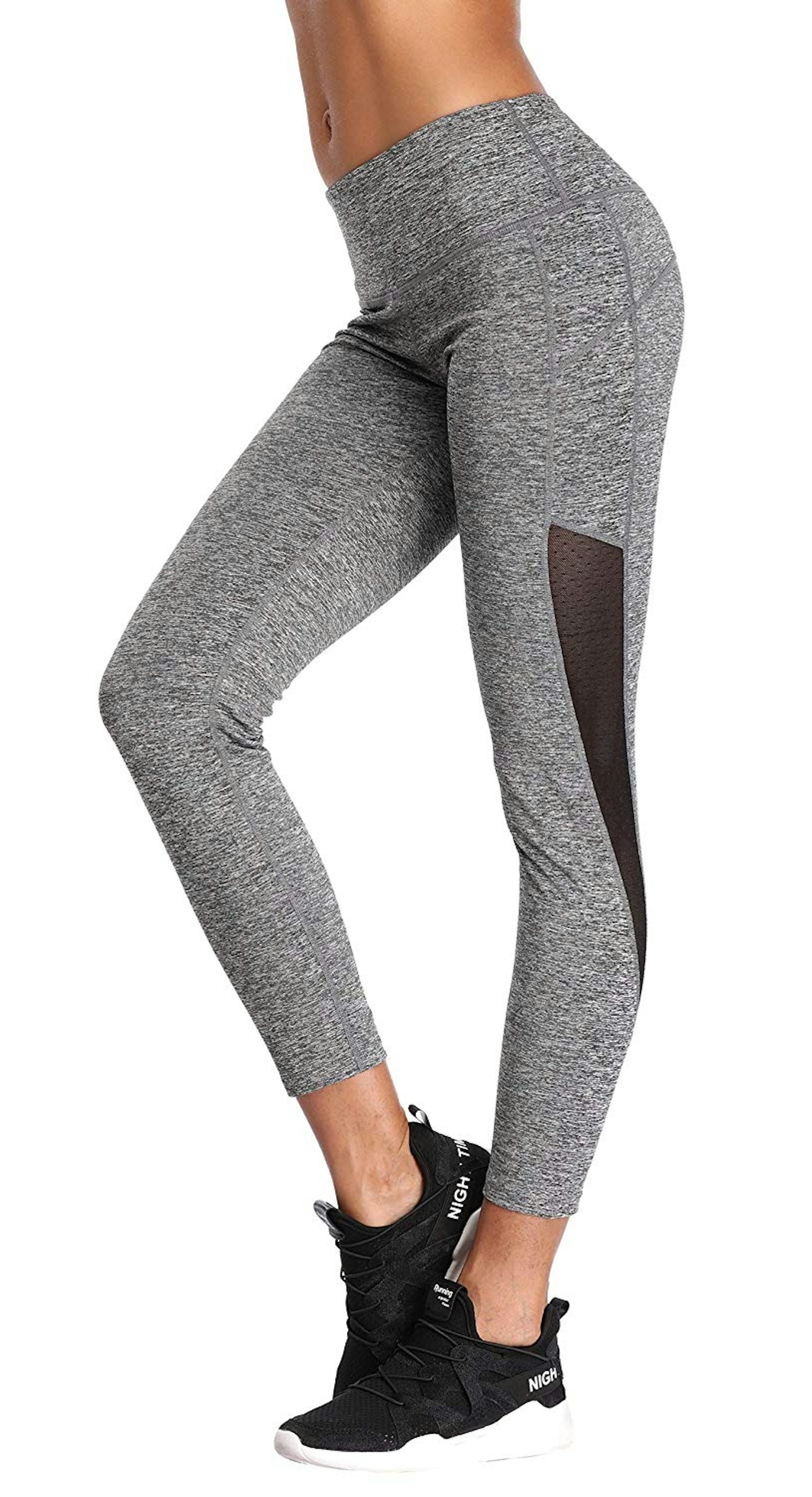 1 of 5
Eono Essentials Women's Mesh Yoga Pants
Self-conscious about your tummy? You needn't be! These high-waisted trousers are super flattering, slimming your silhouette and keeping everything in place when you're in downward dog position. The fabric stretches four ways so however you contort yourself, these yoga pants will stretch with you. We love the sweat-wicking fabric which, if you're a fan of hot yoga, we know you'll appreciate, too. If you're listening to some chilled-out tunes while you work out, stash your phone in the pocket and escape a stressful day. Your body is a temple, OK? And no one brings bad vibes to the temple.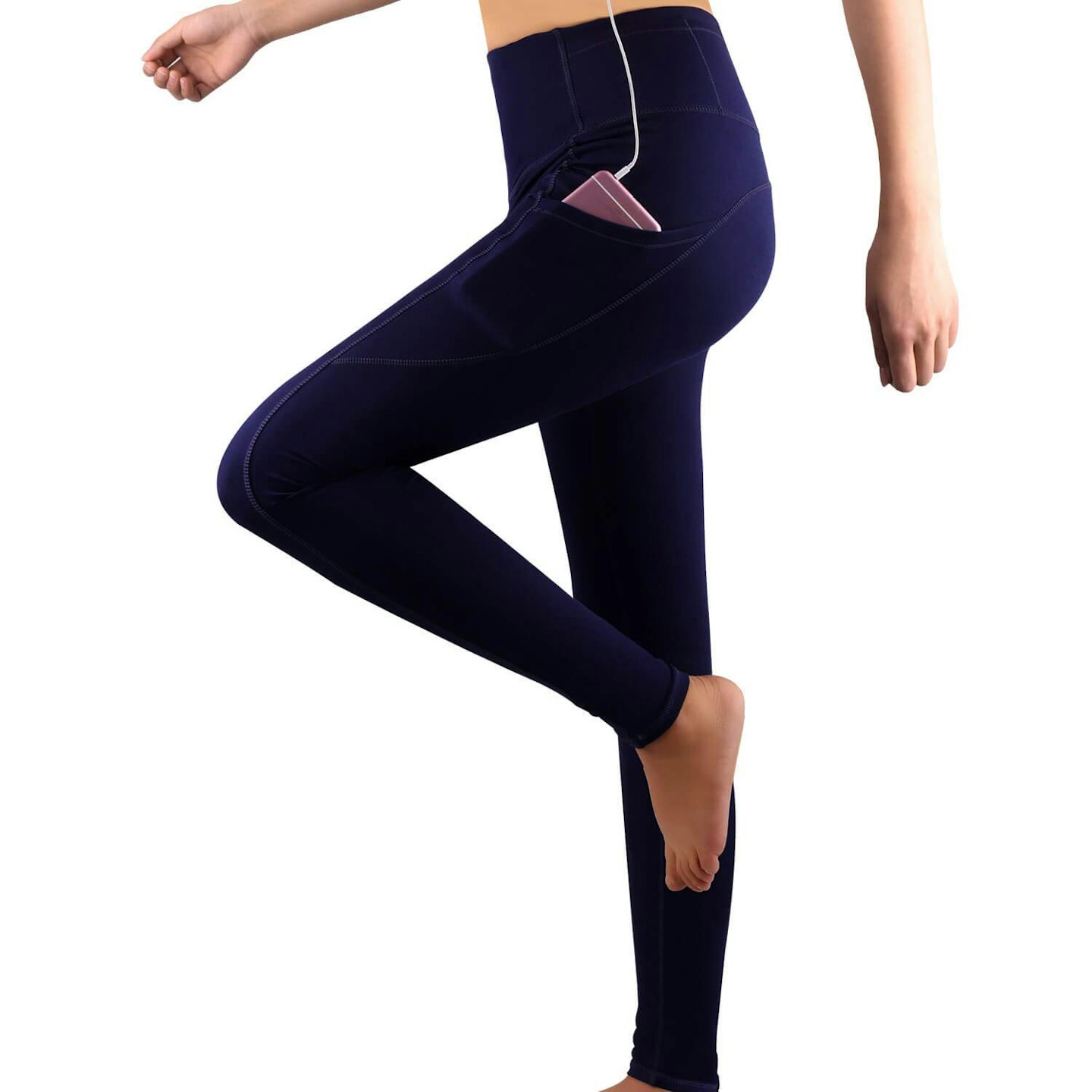 2 of 5
GRAT.UNIC High Waist Out Pocket Yoga Pants
A great buy for those on a budget, these yoga pants are available in a range of colours and two lengths – long and ¾ length. The pockets are concealed and smooth so there's no zip to dig into your skin and the fabric is breathable no matter how sweaty you get. Some leggings can be a little see-through but these are not so you could easily wear them out without anyone batting an eyelid. At such a good price, you could buy them in every colour. Have we tempted you yet?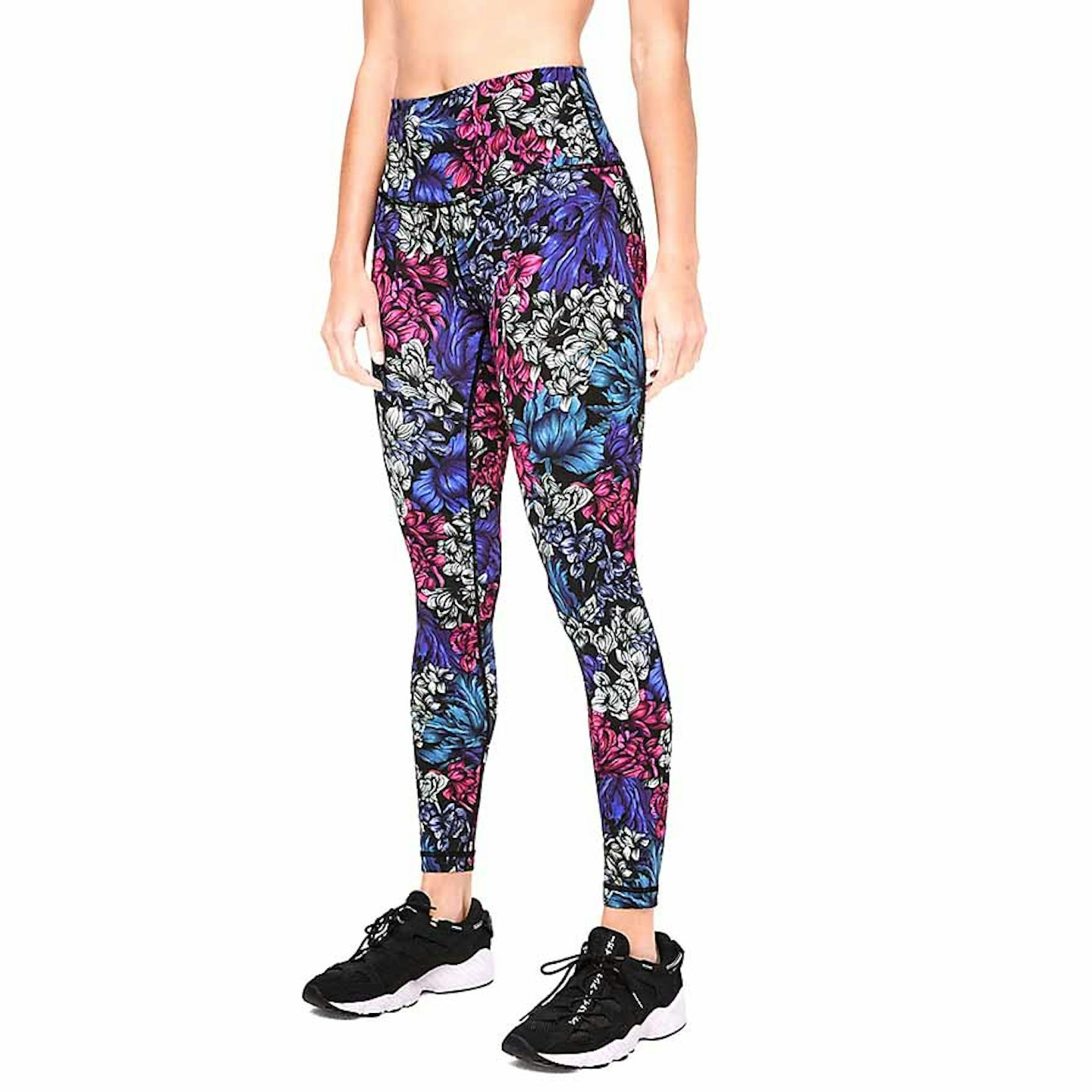 3 of 5
Lululemon Wunder Under Tight
Lululemon design high-quality workout tights that are favoured by celebrities including Lady Gaga, Jennifer Garner and Kylie Jenner but are some of the more expensive on the market. If you're new to yoga you might want to opt for a more wallet-friendly option but you might just be swayed by the gorgeous pattern and colours. With names like 'Azurite Mint Tint' and 'Washed French Clay', these tights deserve to be shown off more than once a week. You might want to get saving though if you're after a few pairs.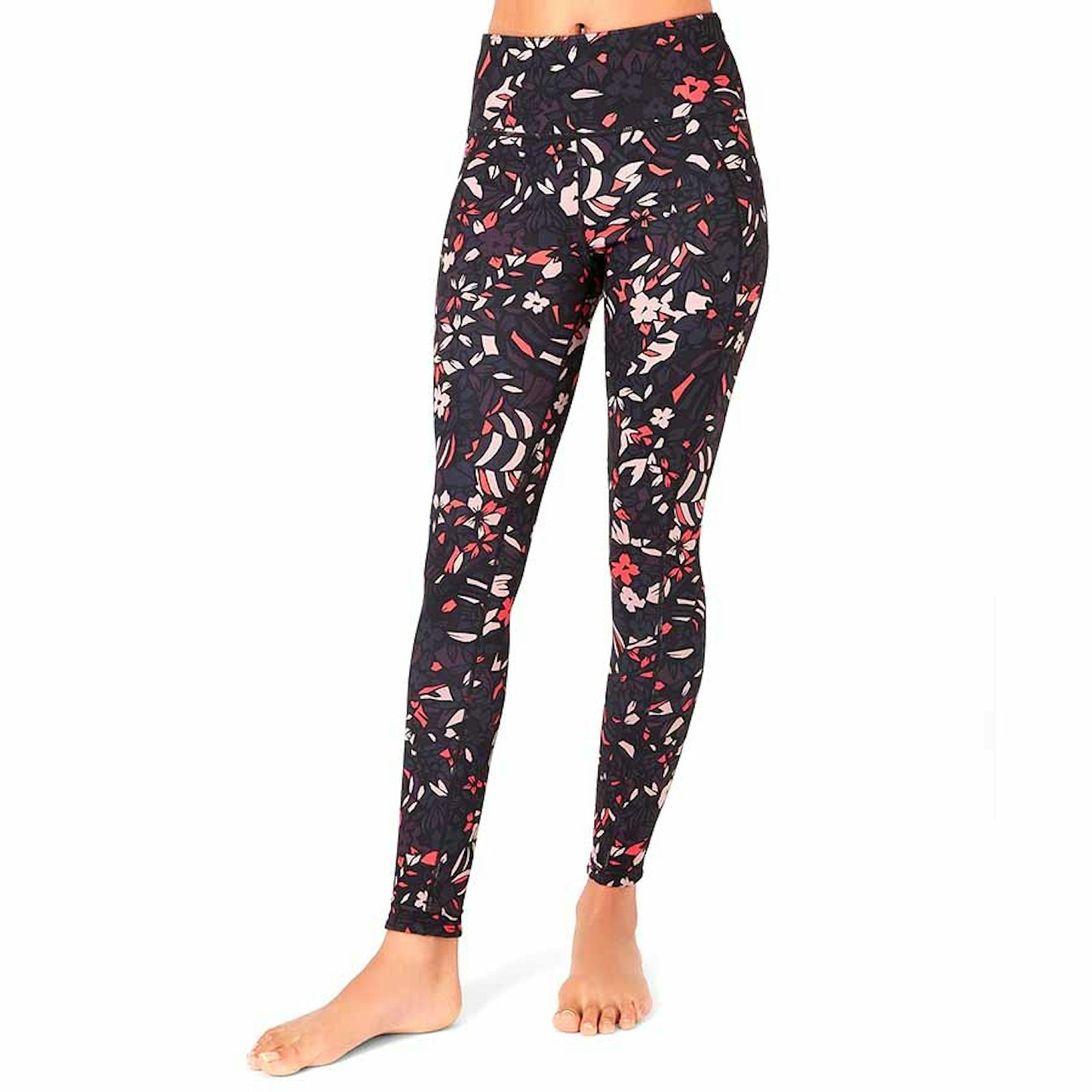 4 of 5
Sweaty Betty Reversible Yoga Leggings
The mission statement of this London-based brand got our attention immediately: 'someone who works out but definitely likes cake'. We couldn't agree more! Now a global brand, Sweaty Betty aims to empower women and these reversible leggings give you two pairs of leggings for the price of one. A discreet adjustable pull cord helps to make sure they fit perfectly allowing you to get on with your workout without worrying you'll spill out everywhere. Not the cheapest on the market but definitely pretty and feminine.
5 of 5
AURIQUE Women's Yoga Pants
These traditional-looking yoga pants will make you feel all zen as soon as you slip into them. We love the charcoal grey colour and sizes run from 8 to 16. You'd be just as happy wearing these while eating a Dominos with a box set as you would in the gym so don't be surprised if you don't want to take them off. The high waist keeps your tummy tucked in. Complete the look by pairing with the cute Aurique yoga vest with on-trend slogan and open back.
Where can I download the Yoga Go app?
However, Yoga Go is available to download on the App Store, and on Google Play. You can also get more information about the app on Yoga-Go.Fit, which is their official website.
If you're looking for more apps to help you through your fitness journey, our guide to these fun health and fitness apps might just help too.
Read more
Elevate your self-care ritual with the best journals for mental health
Wellness breaks: the best places to stay that'll set your mind at ease
WATCH: Chloe Brockett speaks out on Lauren Goodger returning | TOWIE Secrets
How to relax at home
Take a bath: Soaking in the tub is a fantastic way to relax both your body and mind. Unplug from the rest of the world and leave feeling refreshed.
Get outside: Sit in your garden or open your window and listen to the world around you.
Clean-up: If you're stressing about all the cleaning that you need to do around the house then writing a list can help you de-stress the mind. It will also help you complete your jobs quicker.