Breathe in, breathe out. Life can get pretty heavy sometimes, and it is totally normal to feel like you could collapse under the weight of it.
Meditation doesn't have to be a new trend that you try and then ditch either as the benefits are extremely powerful and can seriously change your life, especially with the right meditation cushion to keep you comfortable.
This practice not only helps to reduce anxiety and stress, but it will help you shift emotions and feelings that are stagnant in your body so you can get on with your day without all the baggage.
The most common way to meditate is to be seated with your eyes closed, but this can get pretty uncomfortable after a longer session. You may end up with a sore back, neck, bottom or even legs - trust us, you will not find any inner zen this way.
However, this is super easy to avoid by using a meditation cushion. This will give you more support and make you even more motivated to sit down and take some time to yourself.
Plus, they can be used as super cute floor seating for guests visiting as well.
We've pulled together a list of the best floor and meditation cushions so you can have good vibes all round.
The best meditation and floor cushions to discover your inner peace
SHOP: Best meditation cushions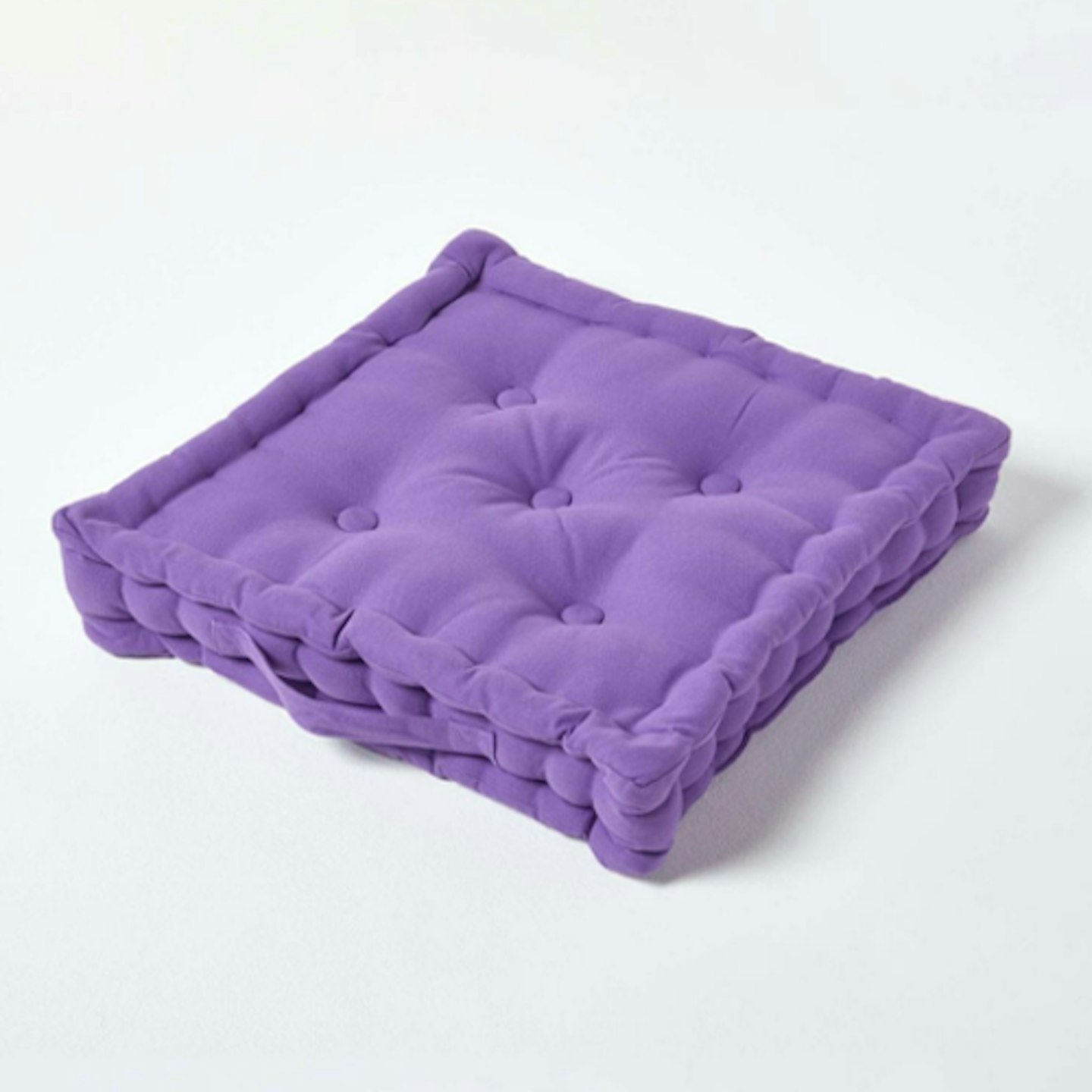 1 of 9
Cotton Mauve Floor Cushion
If you want to buy a meditation cushion without breaking the bank, this is a seriously good deal. At under £15, this cushion is an absolute steal. Plus, it comes in 15 colours so you can match it to your decor.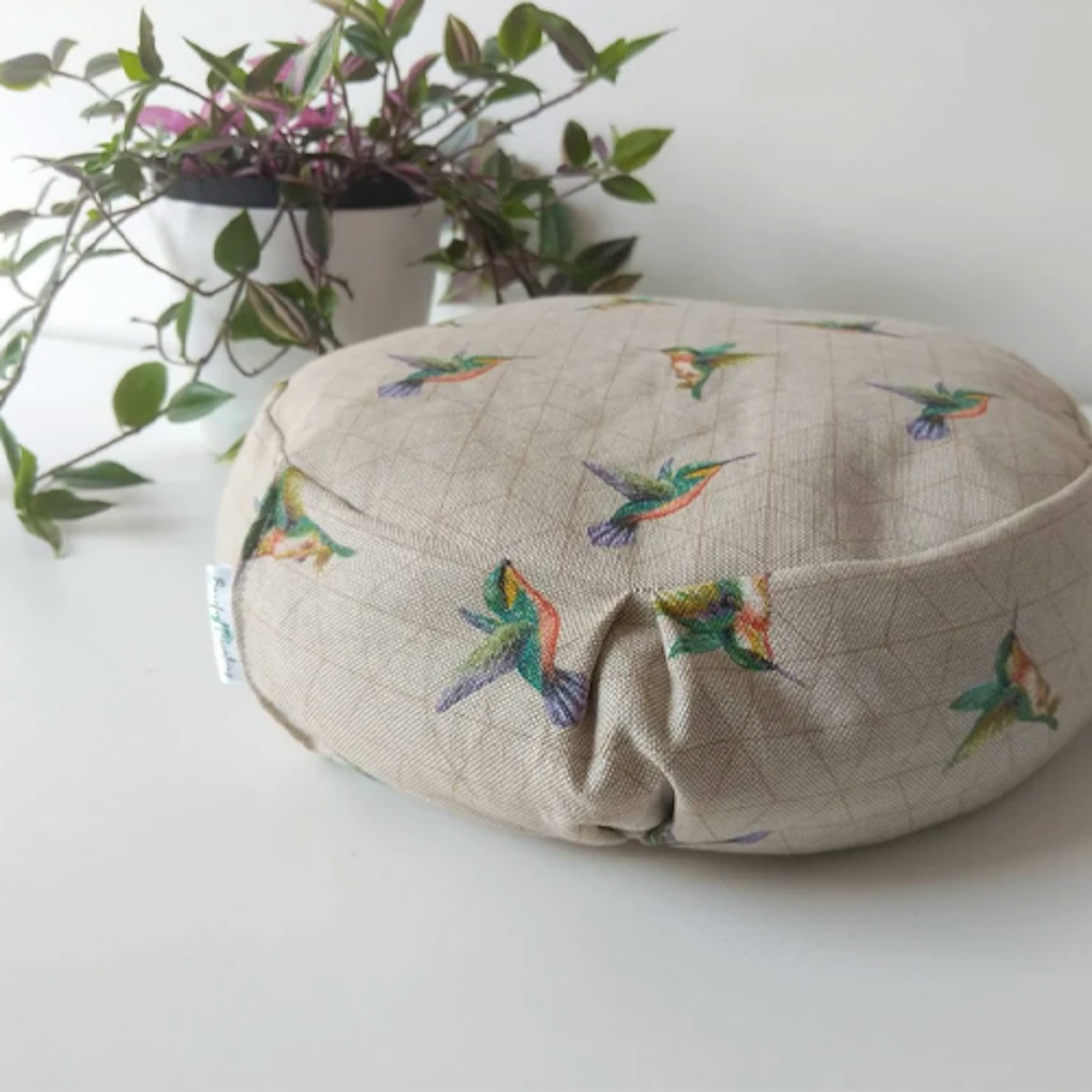 2 of 9
Organic Buckwheat Meditation Cushion
This subtle yet sweet cushion design will match any room and is super plump so any additional guests can have a comfy seat. Plus, it is a super sustainable option as it is made from organic buckwheat.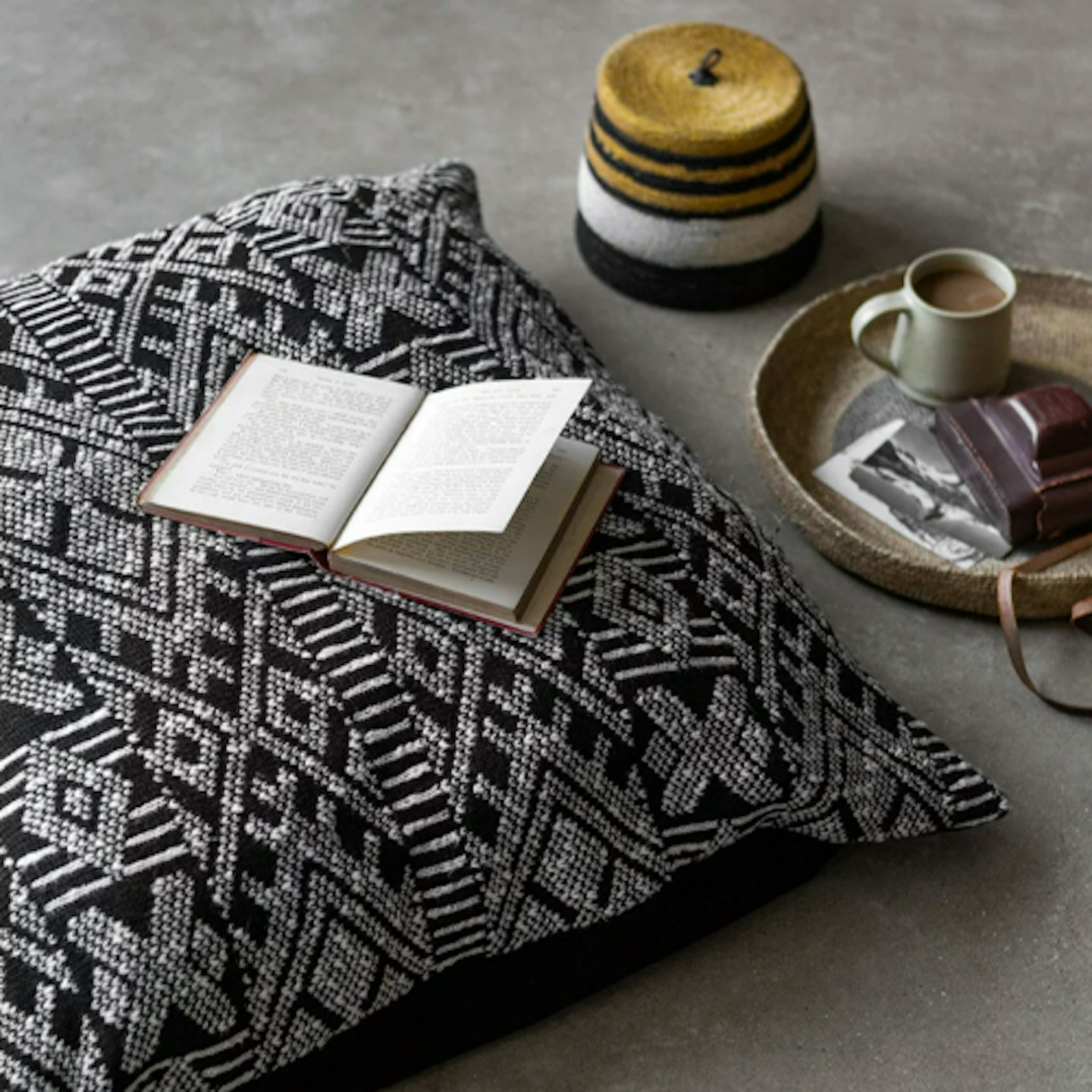 3 of 9
Aztec Knit Floor Cushion
Measuring at 80x80cm, this Aztec Knit floor cushion will bring style and comfort to your meditation space.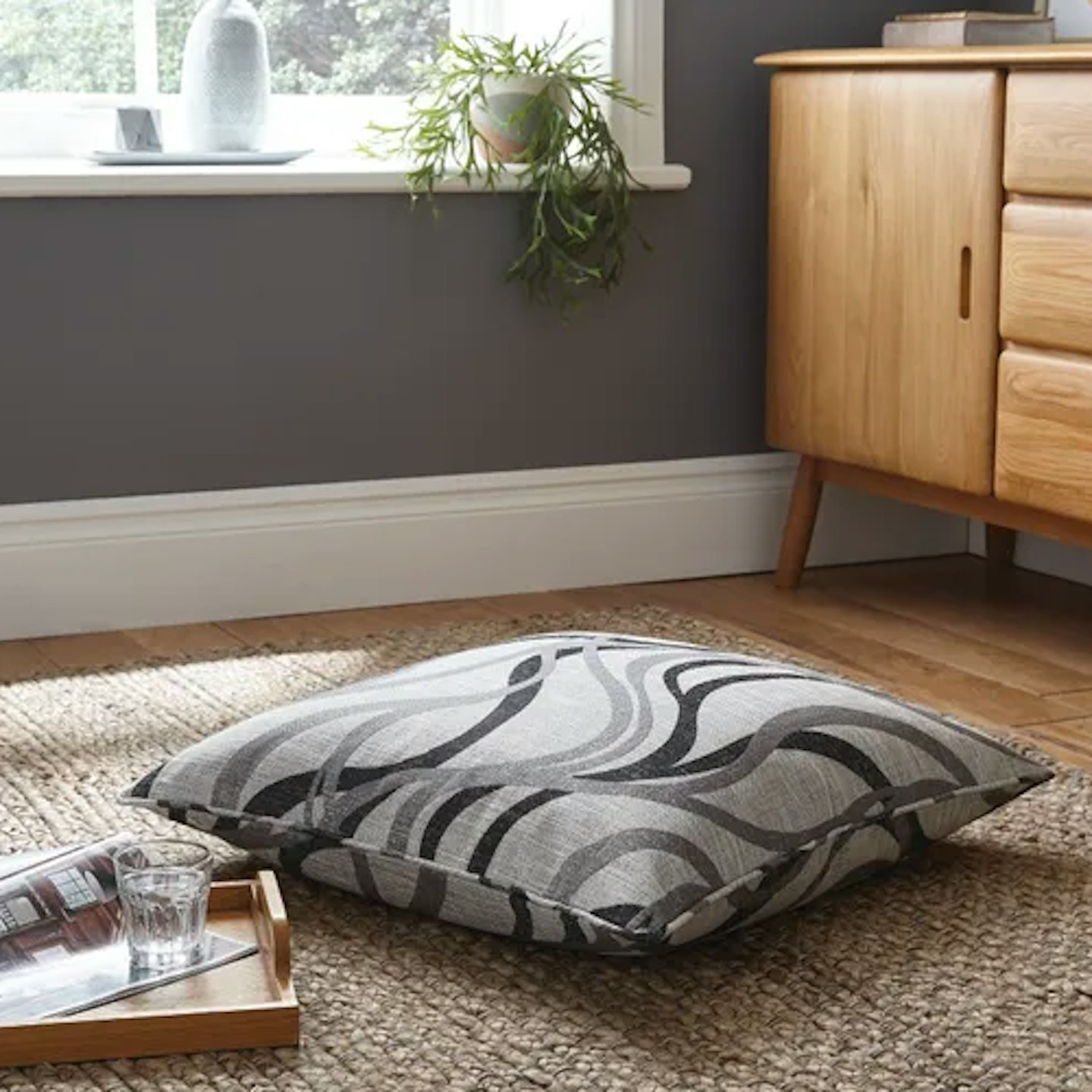 4 of 9
Mirage Charcoal Floor Cushion
This is a floor cushion, rather than a meditation cushion but it will still do the job. The monochrome cushion is filled with durable polyester hollow fibre and will supply extra stylish seating to any room.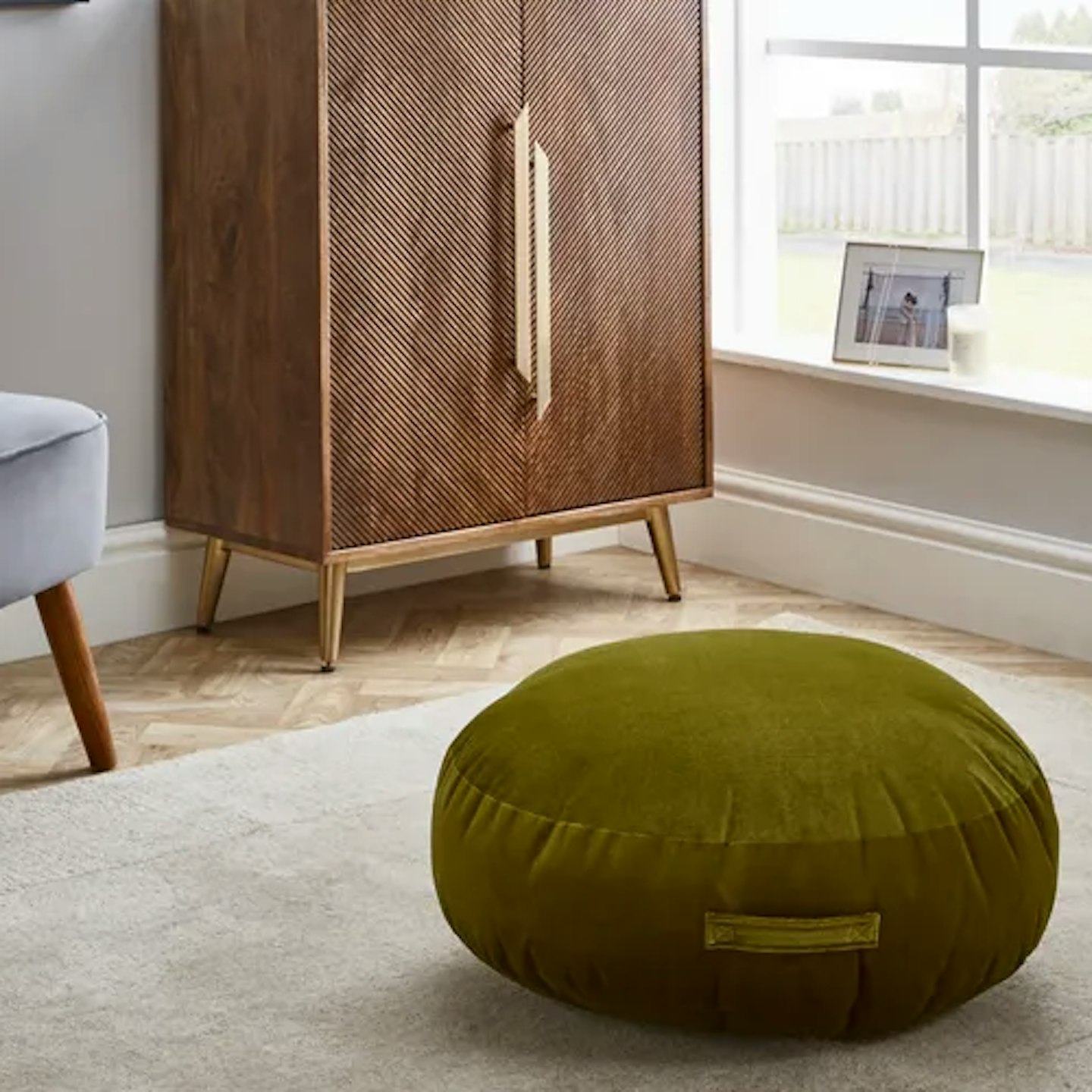 5 of 9
Shiny Velour Moss Floor Cushion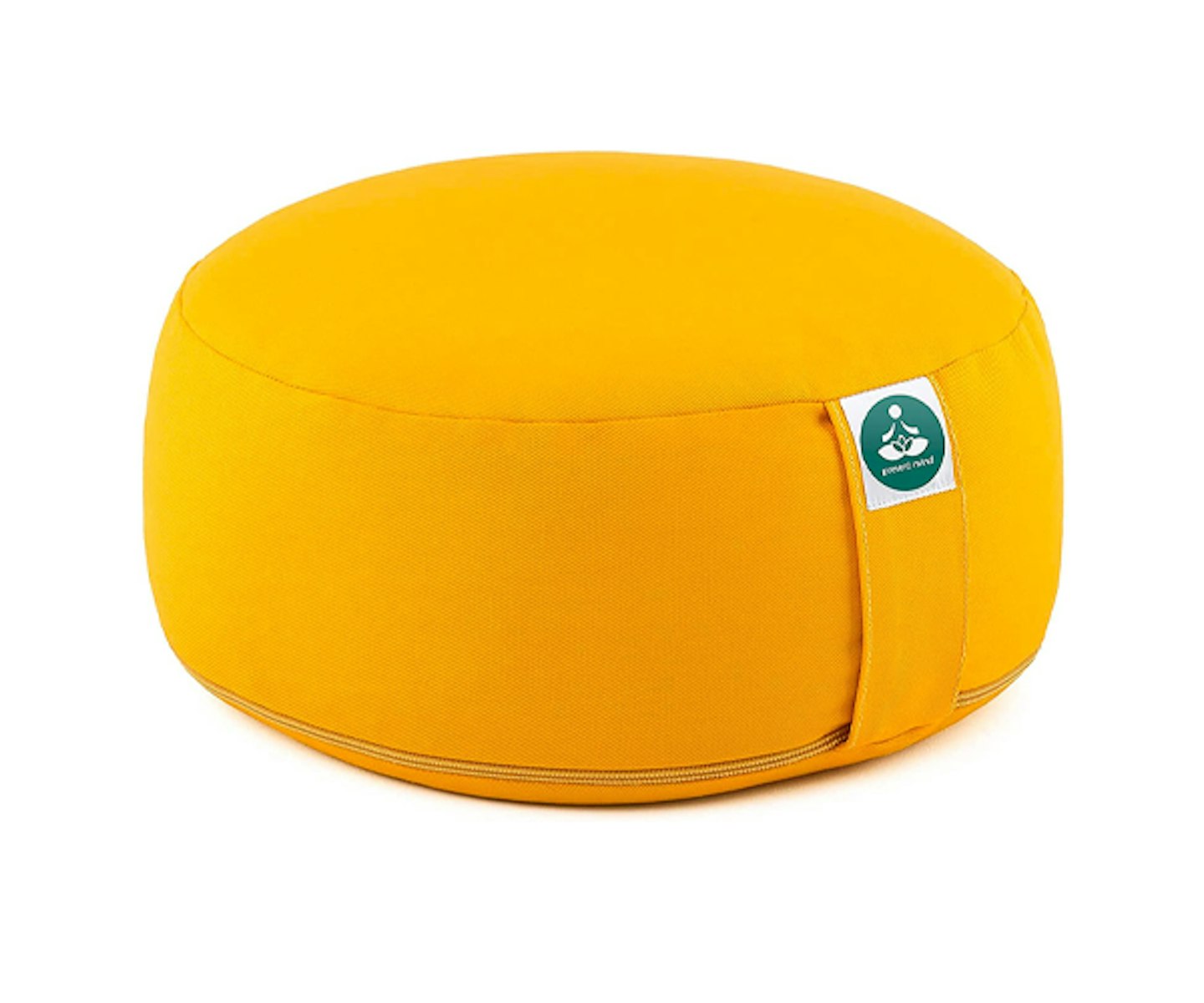 6 of 9
Present Mind Round Zafu Yoga Cushion
You will never worry about finding the perfect sitting position for meditating again with this cushion from Present Mind. In 14 different colours, there will be a cushion to match any room.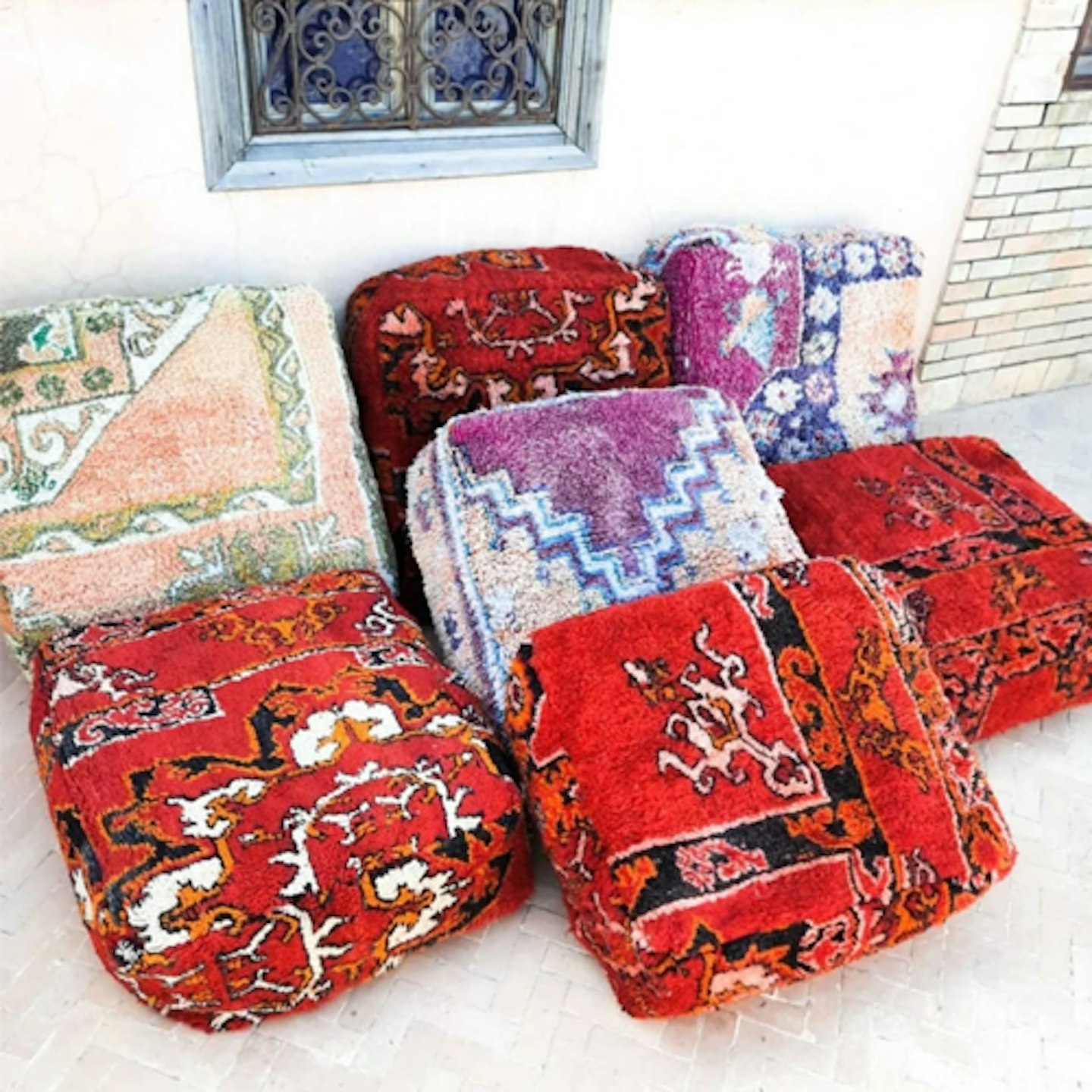 7 of 9
Unique Moroccan Kilim Pouf
As authentic as it gets. These one of a kind Moroccan Kilim Poufs are handmade by Berber women using vintage kilim. It not only gives your interior a unique touch but are excellent meditation pillows too.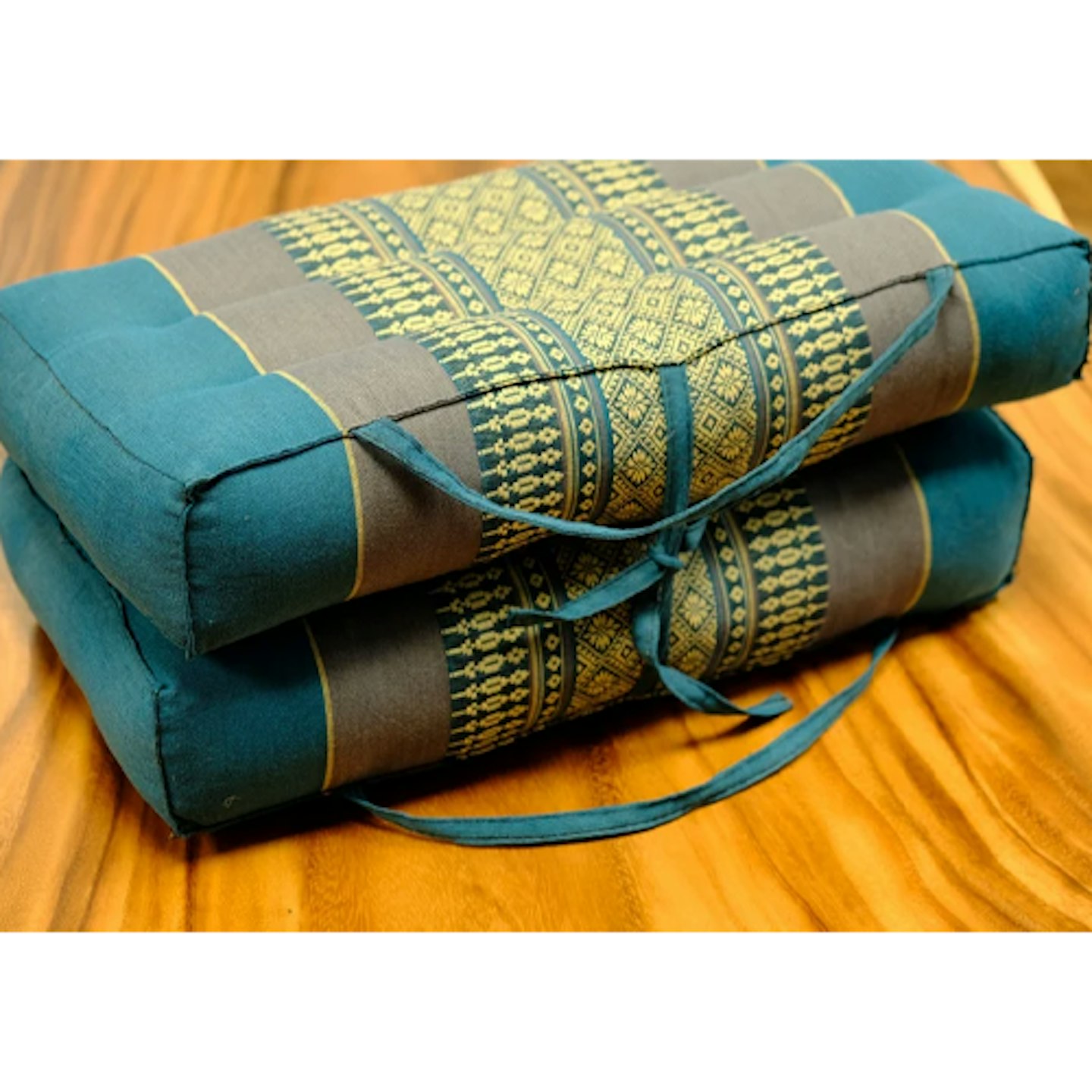 8 of 9
Foldable Thick Thai Chair Pad Cushion Yoga Cushion
These stunning and durable foldable cushions are handmade on a fair trade basis in Northern Thailand by a family business that specialises in making eco-friendly meditation cushions. They come in bright colours and are easy to transport - perfect for short trips away or yoga classes.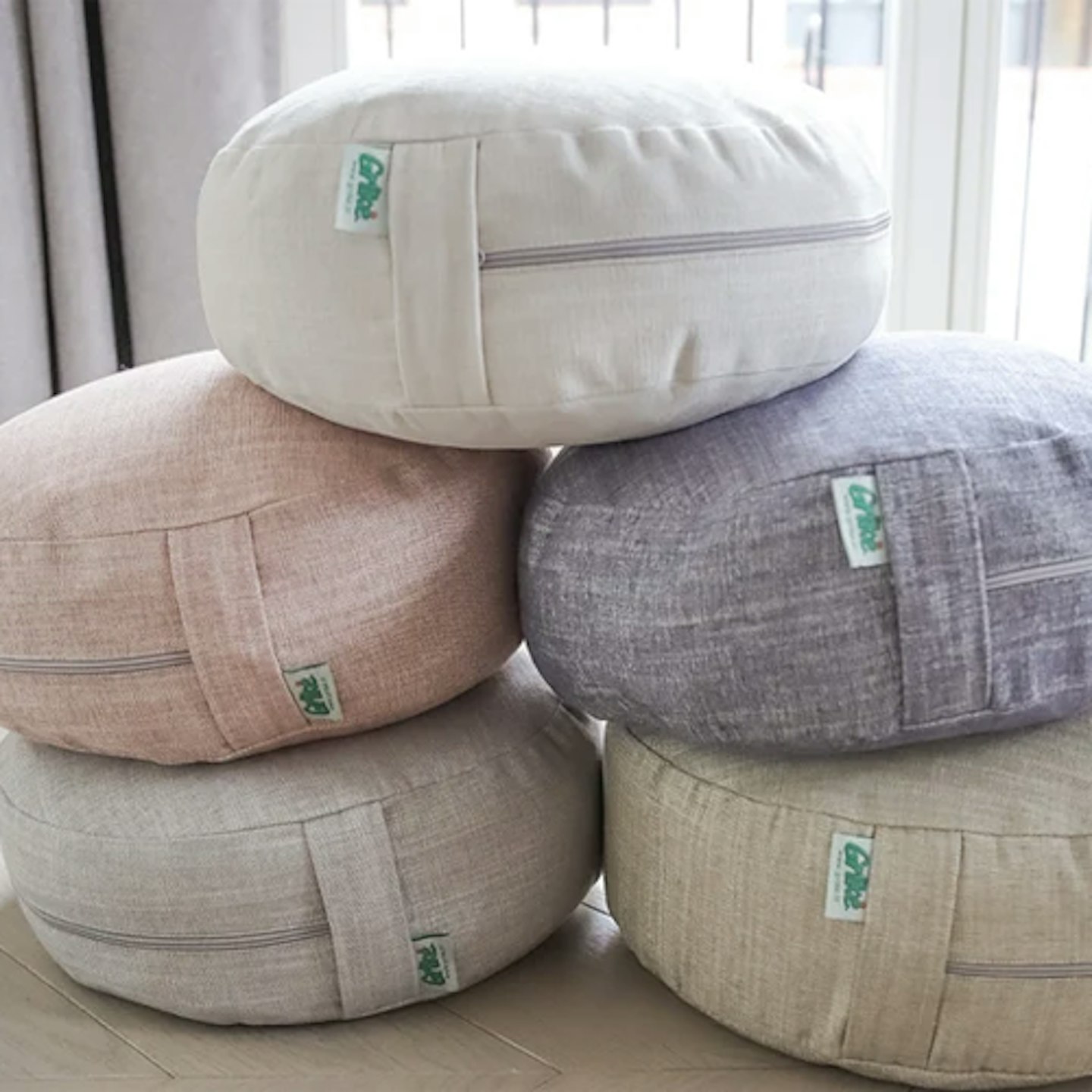 9 of 9
Natural Buckwheat Hulls/Husk Yoga ZAFU Meditation Cushion
These cushions are perfect for your daily meditation practices. They are all-natural and are made of 100 per cent cotton fabrics and buckwheat husk. Plus they come in five pastel colours.
Here are some of the best meditation apps to help you find some calm in your day:
Headspace
One of the most popular self-help apps out there, Headspace encourages users to become more 'mindful' and meditative.
The app works as a trainer to help you practice meditation.
Meditation has been proven as a valuable tool for those suffering from stress, anxiety and other mental health issues.
Simply Being
This app, like Headspace, helps users learn about meditation and how to clear their minds from the everyday stresses of modern life.
It costs just £1.99 and provides peaceful, mediative music to help you relax and unwind.
Superhuman Meditation
Superhuman is a new and refreshing approach to guided meditation. With guided meditations that are more like motivational speeches you can pep yourself up when you are feeling low and breath through your feelings if you are triggered.
There is a Superhuman meditation for nearly every moment of the day, from getting ready in the morning to working out.
Although on the more pricey end of the spectrum at £25.99 a month or £159.99 a year - this app is worth the investment especially for those starting out in meditation and breathwork.
What to read next:
7 fun health and fitness apps to help you feel better instantly
The best self-help books and apps to keep you calm during lockdown
Forget your troubles, get happy! Here are some positive picks if you're feeling down right now
How to relax at home
Take a bath: Soaking in the tub is a fantastic way to relax both your body and mind. Unplug from the rest of the world and leave feeling refreshed.
Get outside: Sit in your garden or open your window and listen to the world around you.
Clean-up: If you're stressing about all the cleaning that you need to do around the house then writing a list can help you de-stress the mind. It will also help you complete your jobs quicker.
Light a candle: There's something really relaxing about lighting a candle and watching the flame dance. Just don't leave it unattended at any point!
Cook up a storm: If following lists and repetition help you to chill out, cooking a meal is a fantastic way to achieve this. Best get chopping...
Clean your space: They do say that a tidy room = tidy mind, right? And, we think it works.