It's Friday night, a true-crime doc is playing in the background and there's only one thing on your mind – what sweet treat should I snack on? Ah, the wonders of the snack-attack.
If you're on a healthy eating kick, then it's likely that your kitchen scavenger hunt has ended in disappointment. If that's the case, then take it from us: snacks are a key part of your weekly shop, and no – frozen grapes don't always cut it.
The truth is, just because you're eating healthily, doesn't mean you should cut out sweets completely. If anything, restricting them entirely can do more harm than good. However, if you're currently steering clear of foods that are high in fat and sugar, we've got your back, because it turns out sweets CAN be healthy and delicious – who knew?
We've created a list of scrumptious sweets that are low in fat, calories and sugar to combat healthy eating FOMO.
Best low-calorie sweets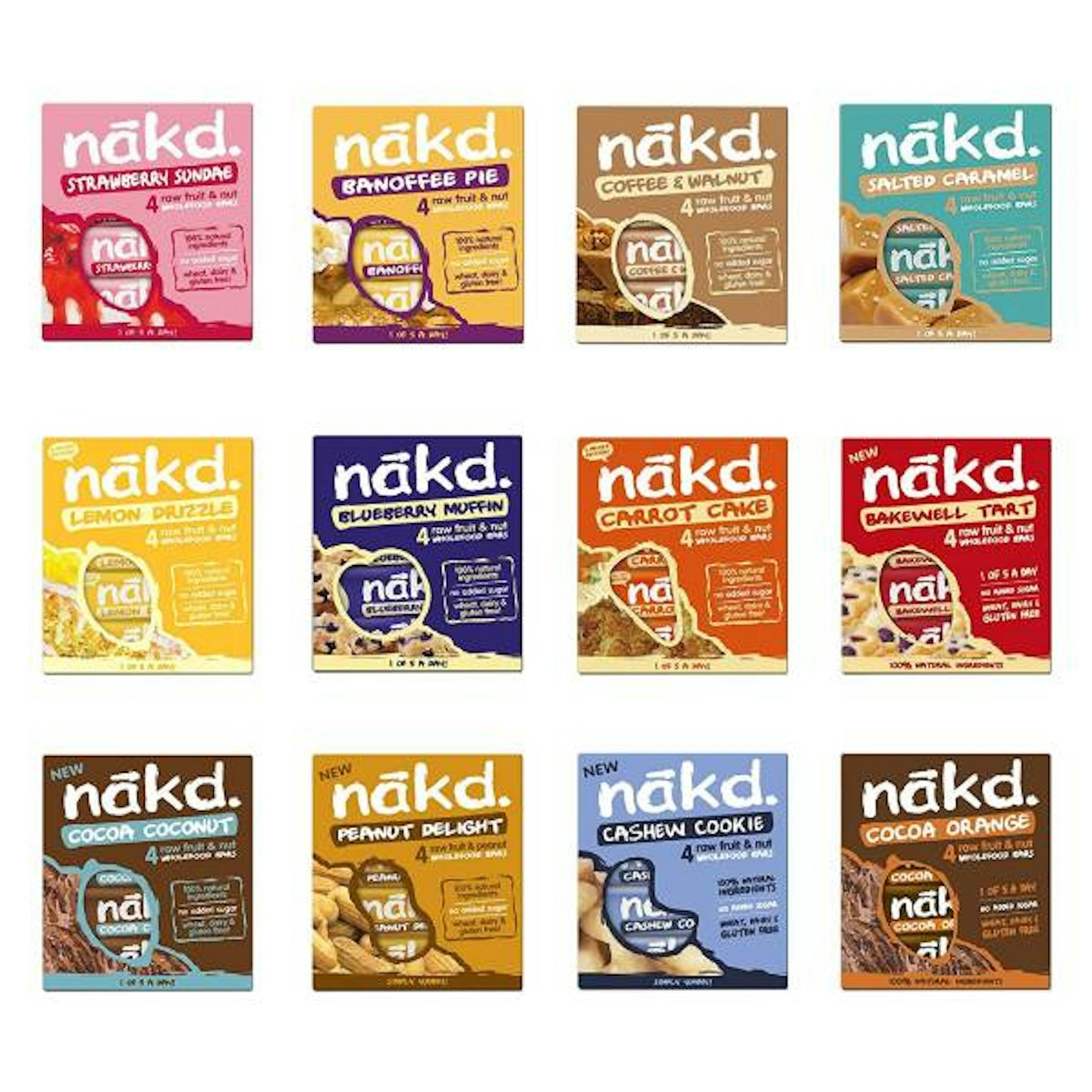 1 of 15
Nakd Bars
Whether you're craving lemon drizzle, Bakewell tart or blueberry muffin, Nakd's got you. Its 100% natural bars are made up of fruity, nutty goodness with a hint of natural flavouring to really get you going. Gluten, wheat and dairy-free, these scrumptious bars are under 100 calories each.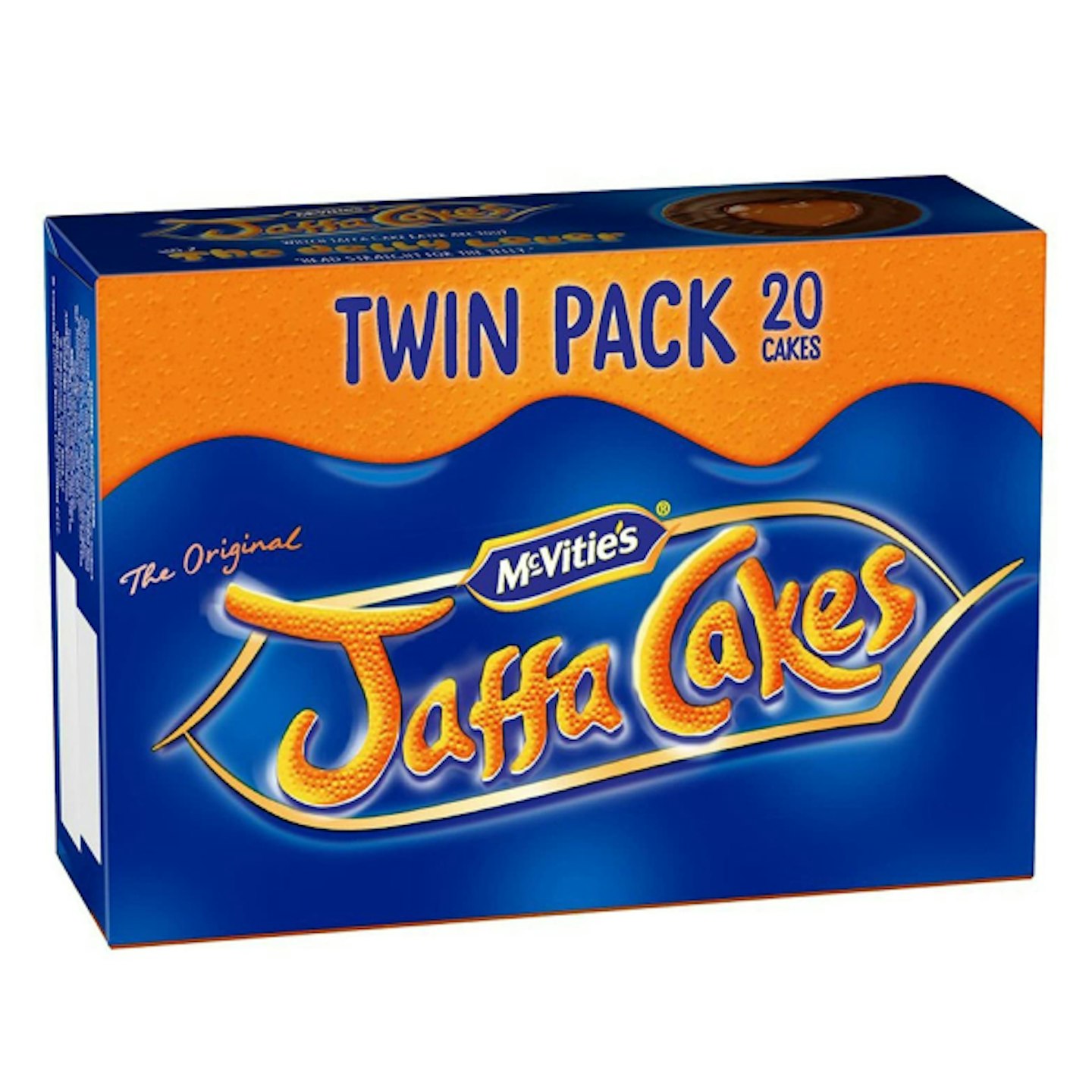 2 of 15
Jaffa Cakes
The humble Jaffa has made it onto our list, with only 46kcals per cake (or biscuit, if that's your side of the fence). The orange and chocolate combo is like no other, and they are just what we need after lunch, and dinner – pretty much any time of day.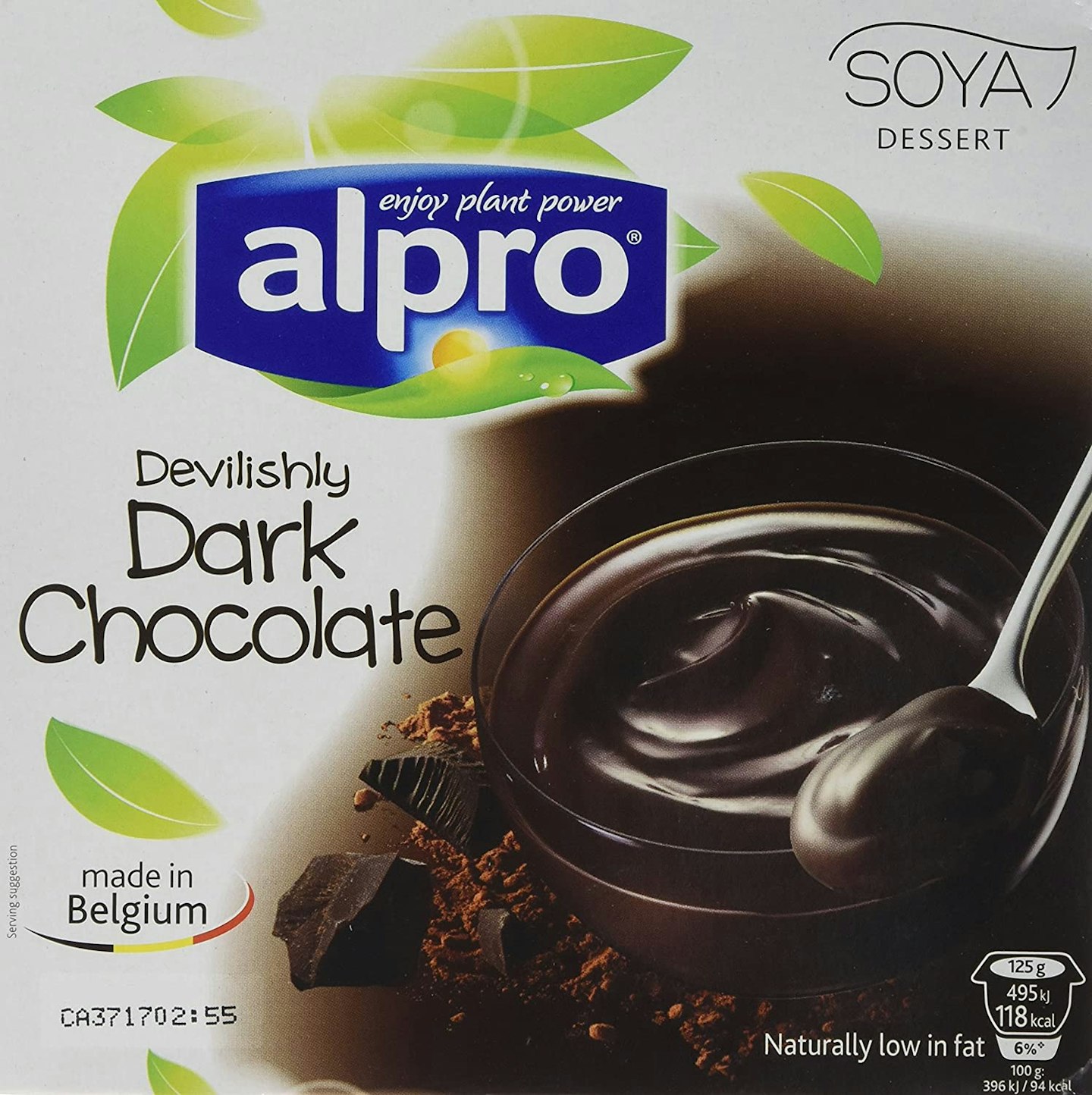 3 of 15
Alpro Dark Chocolate Dessert
If you're craving a rich, chocolatey mousse then we've found your match. Alpro has come to the rescue with its low-fat chocolate dessert that is silky, creamy and light, all at once. You won't find any artificial sweeteners here, just a refreshing treat that is equal parts delicious and healthy.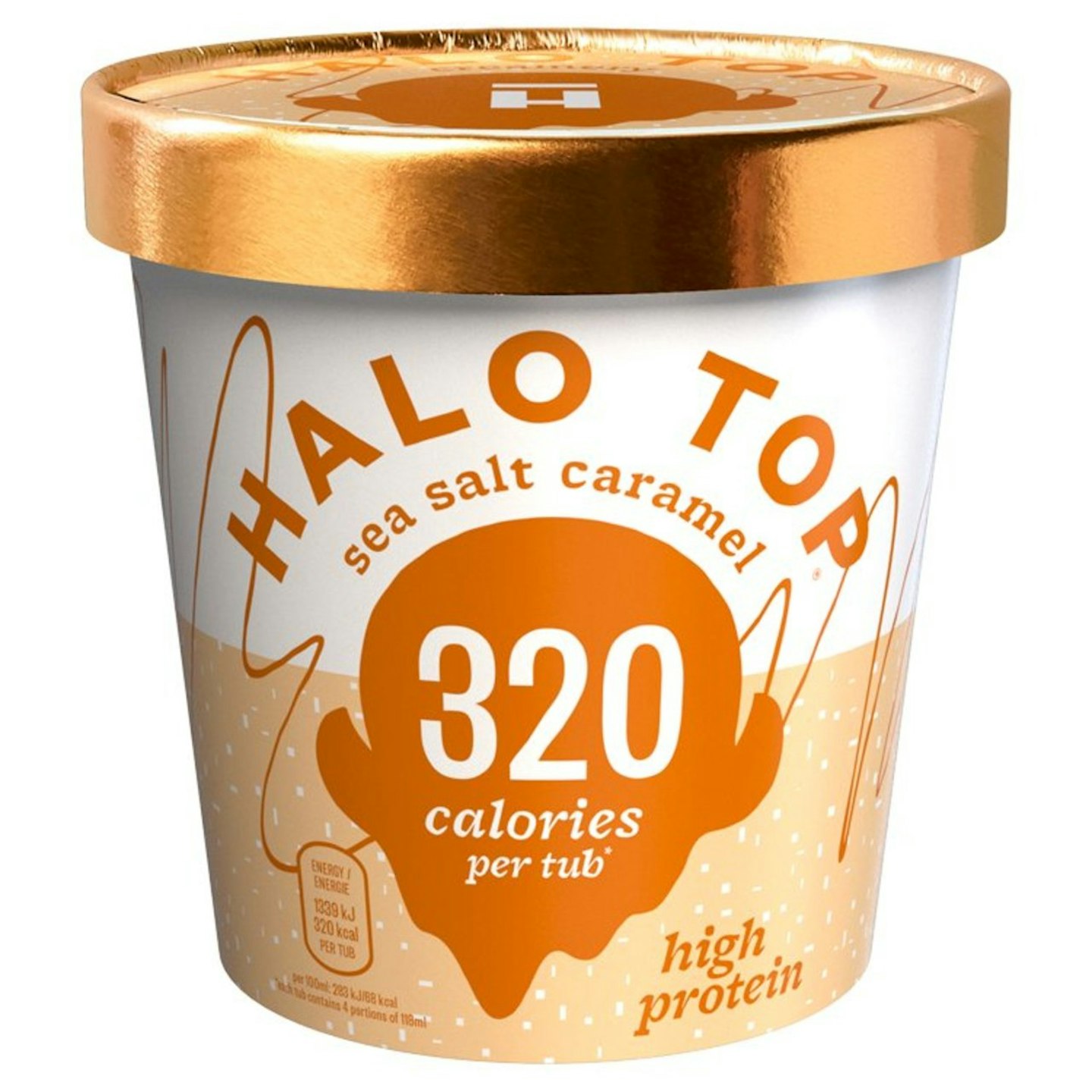 4 of 15
Halo Top Sea Salt Caramel Ice Cream
There are few things better than a pint of ice cream, and Halo Top has pioneered the art of low-calorie ice cream that ACTUALLY tastes like ice cream. The salted caramel flavour is absolutely heavenly, and at 320kcals per tub, we'll go ahead and have the whole thing.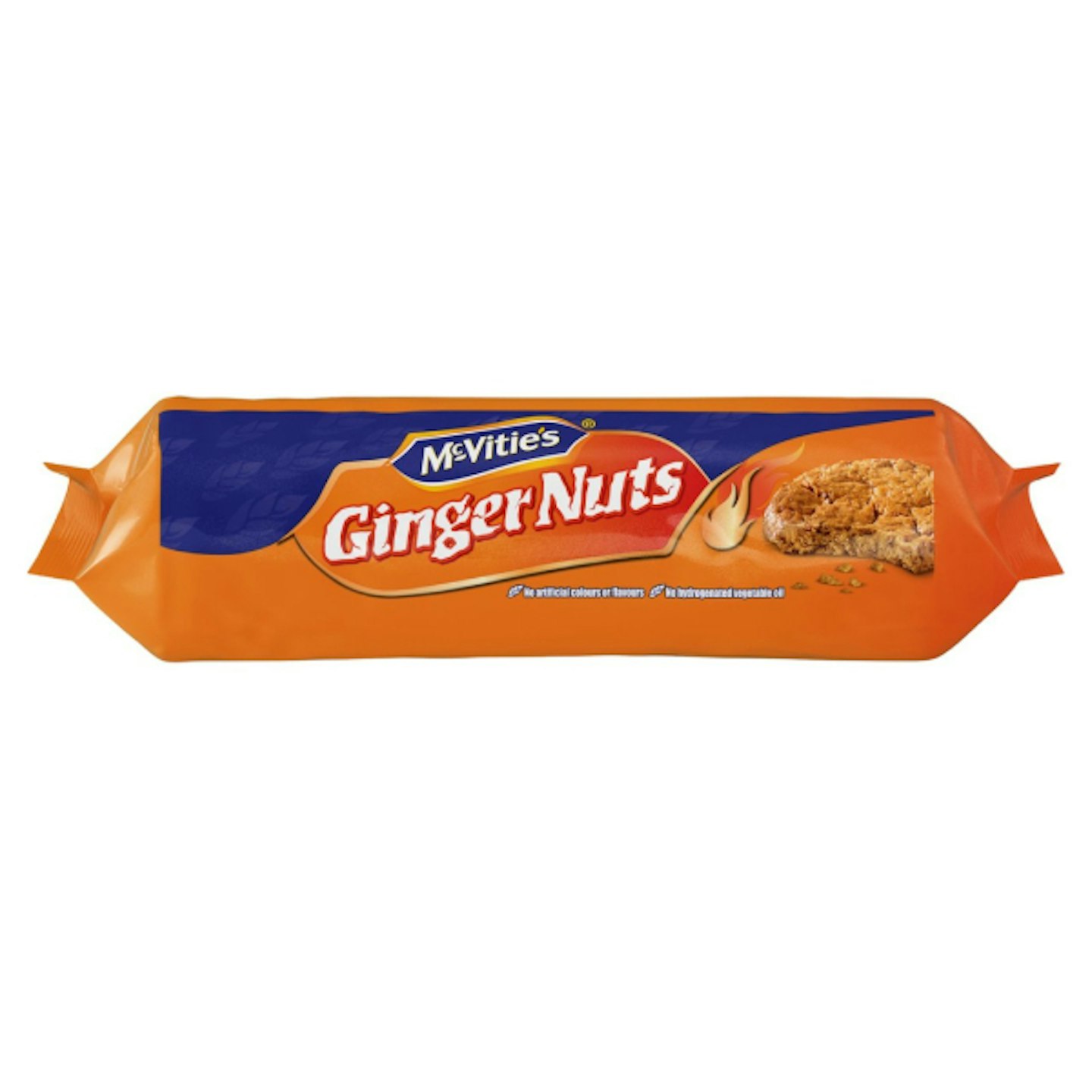 5 of 15
McVitie's Ginger Nut Biscuits
If there was a world of low-calorie biscuits, the good ol' ginger nut would sit in the centre. The fiery zing of ginger and crunchy bite in these is seriously addictive, and we can't think of anything better to pair with a cuppa.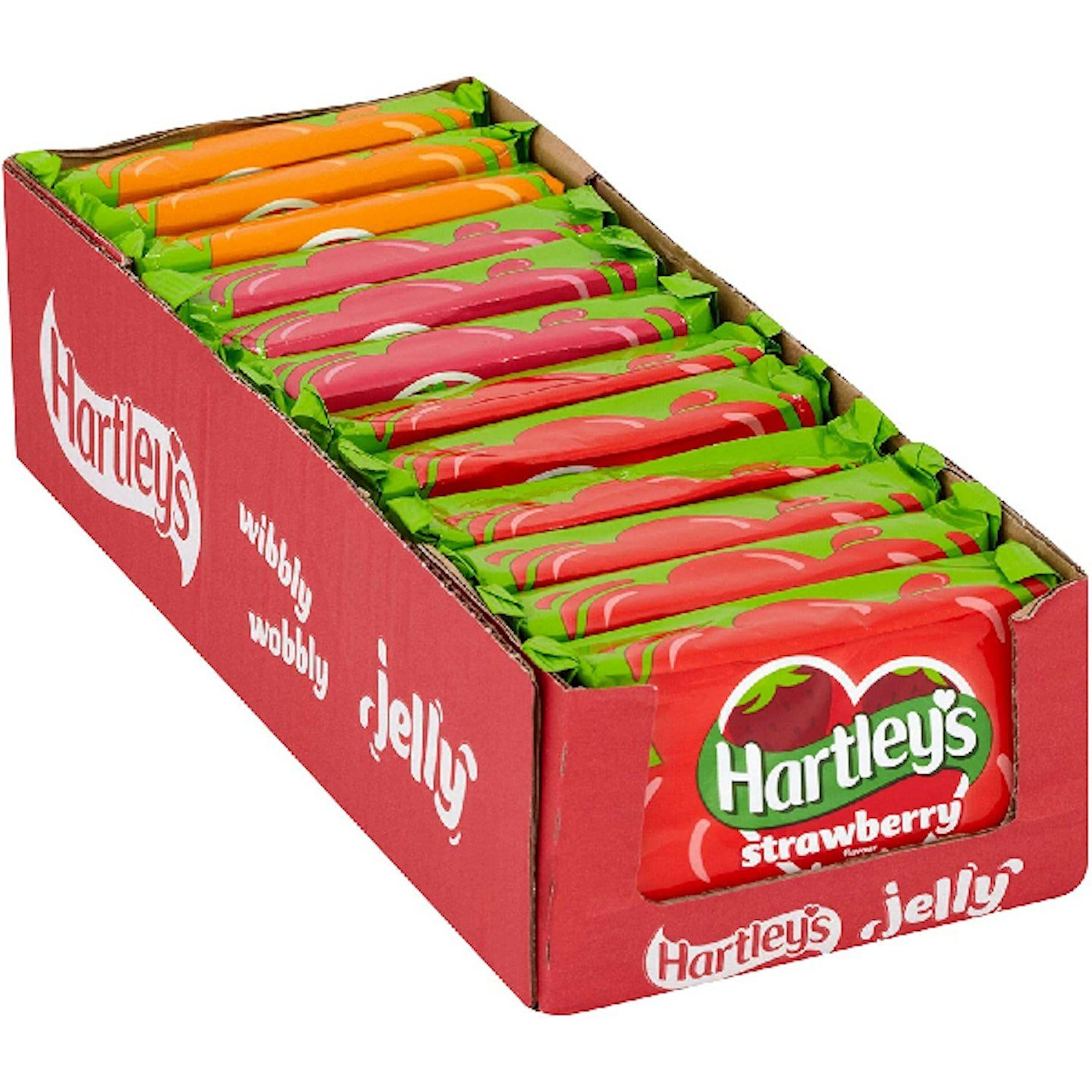 6 of 15
Hartley's Jelly
If you're a fan of jelly, you'll be glad to hear that Hartley's jelly is less than 10kcals per portion – you heard that right. We know - jelly isn't the boujee-est of choices when it comes to sweets - but sometimes that fruity and fresh flavour is what we need.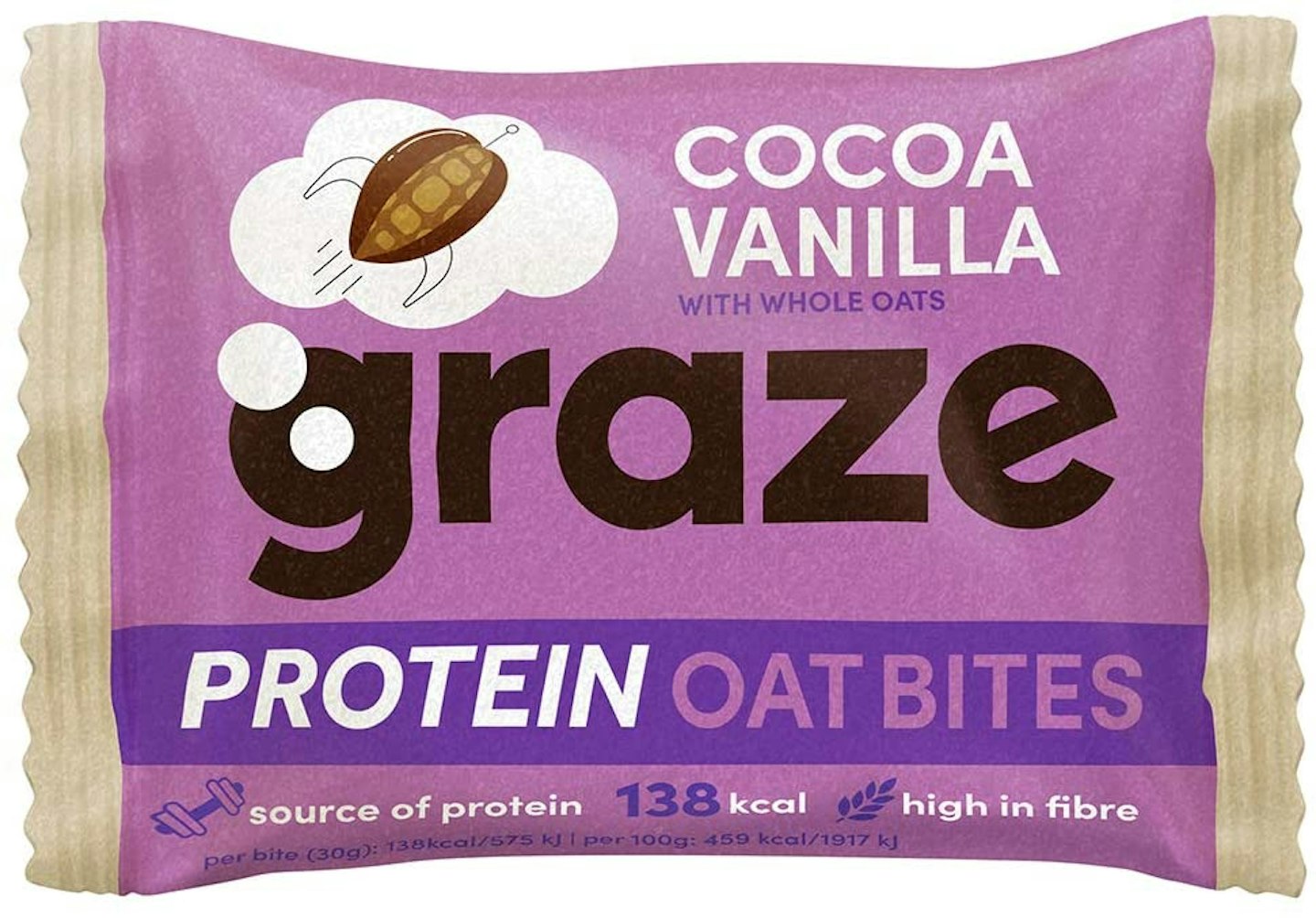 7 of 15
Graze Cocoa Vanilla Protein Oat Bites
Oat balls and bites have been all the rage in the world of clean eating, and the Cocoa and Vanilla flavour by Graze actually tastes like a treat. Low in sugar but high in flavour, these will give you the ultimate energy boost to handle those Zoom meetings like a pro.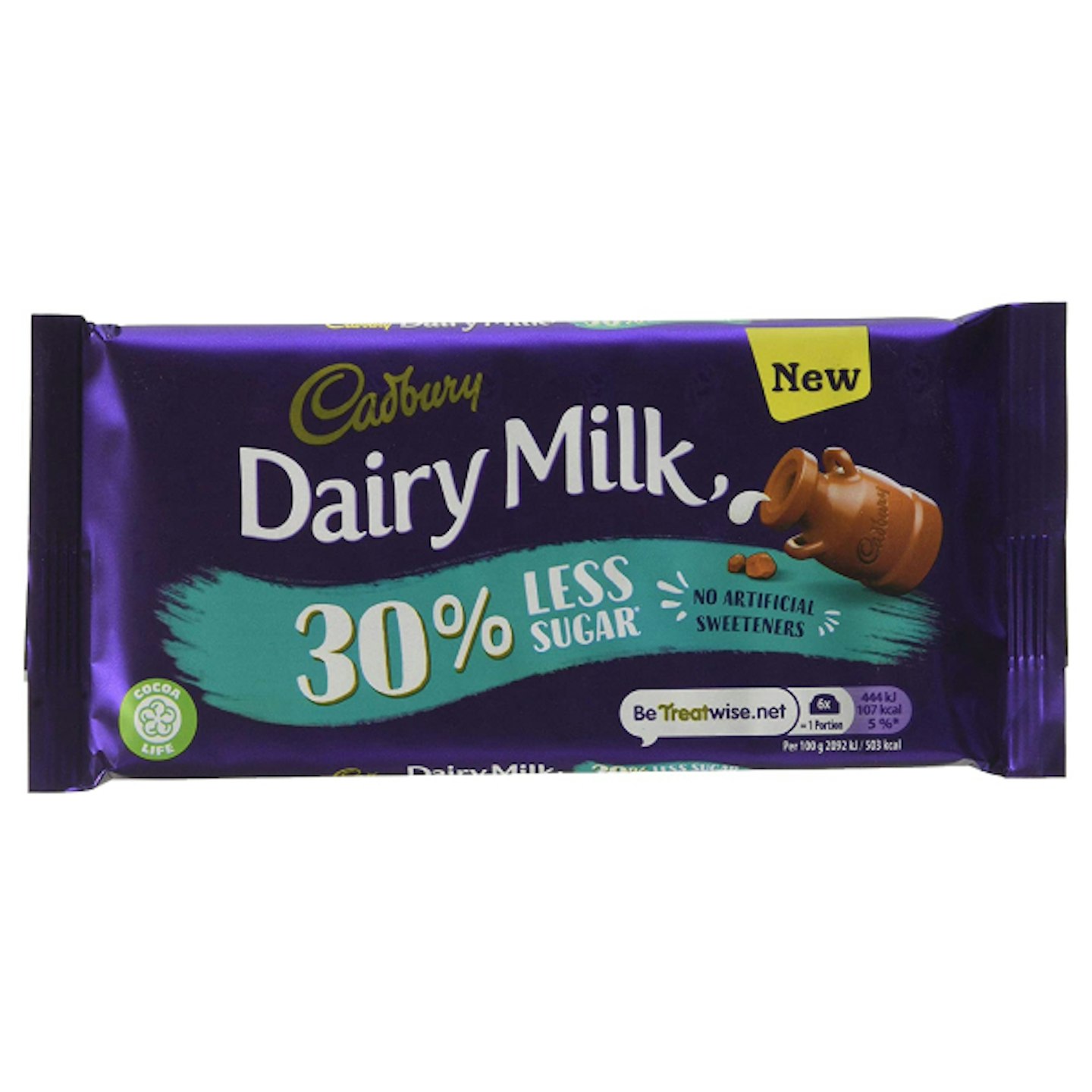 8 of 15
Cadbury Dairy Milk 30% Less Sugar
With less sugar but the same flavour, the classic Dairy Milk has been reinvented to fit in with your healthy habits. The irresistible chocolate goodness is still there, and with no artificial sweeteners. There's really nothing holding us back.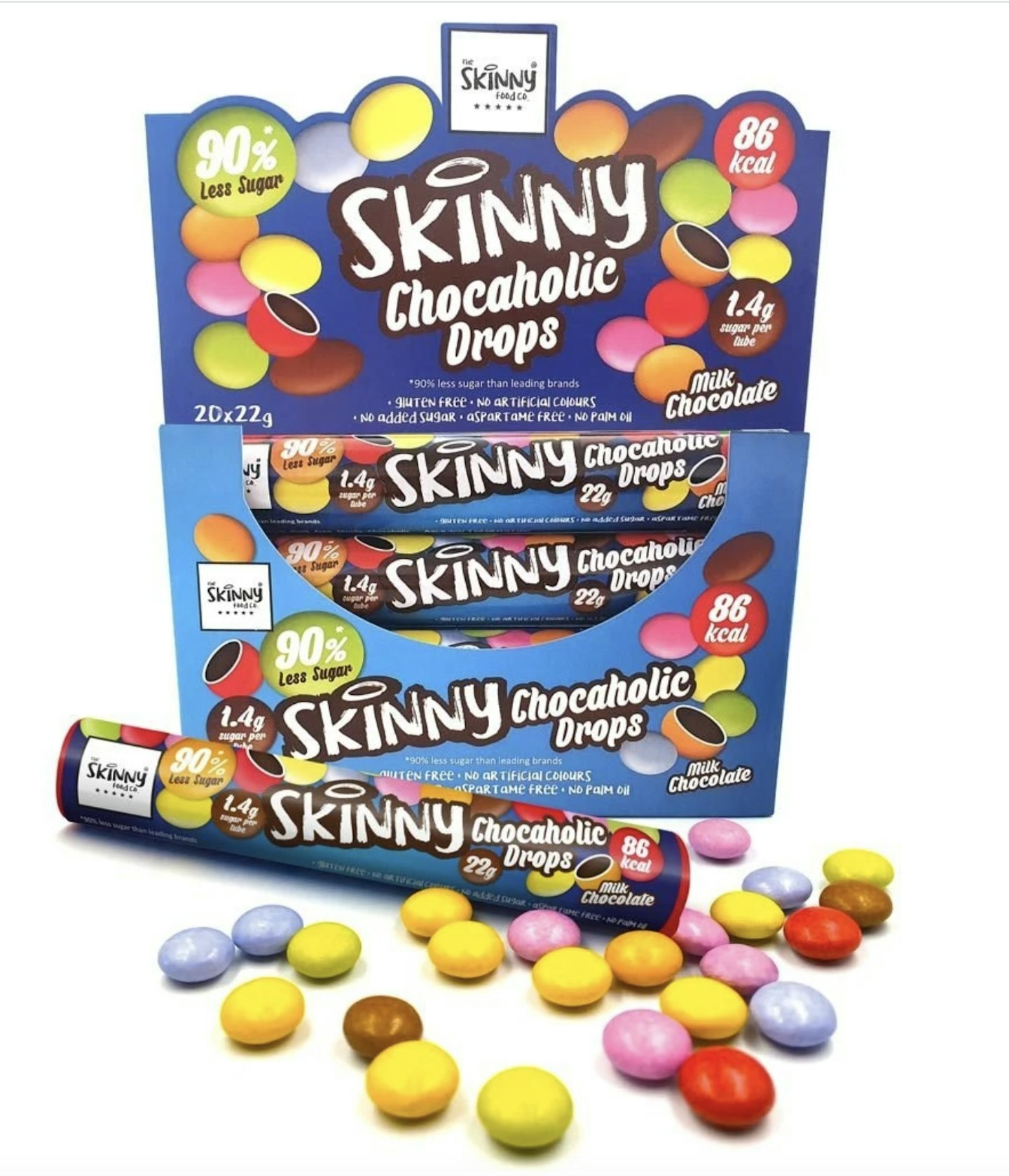 9 of 15
Skinny Chocaholic Drops
We love a good dupe and these chocolate drops from The Skinny Food Co are to die. for. At just 86 calories per serving (compared to 178kcal for one 38g tube of Smarties), it's a guilt-free way to get your chocolate fix.
10 of 15
Aero Chocolate Mousse
With bubbles that will melt in your mouth, the Aero mousse is creamy, luxurious and only 94 calories (gasps). The ultimate post-dinner dessert.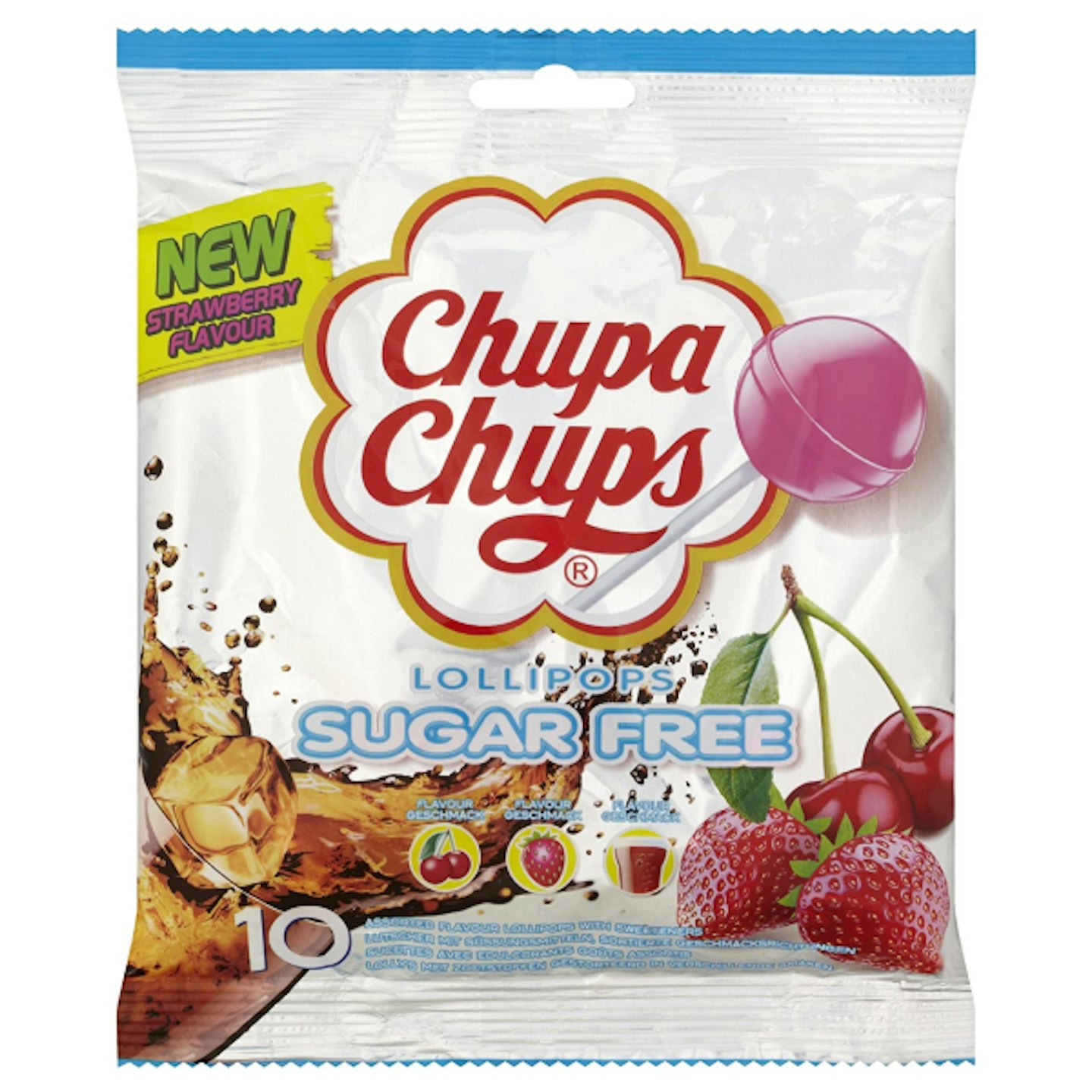 11 of 15
Chupa Chups Lollies
Ideal for sharing, these sugar-free Chupa Chups lollypops are perfect for those sweet cravings. The iconic flavours of Cherry, Orange, Apple and Strawberry are the ultimate pick-me-up, and if you pop them in a clear jar, they also make for a fun kitchen decoration a-la Khloe Kardashian.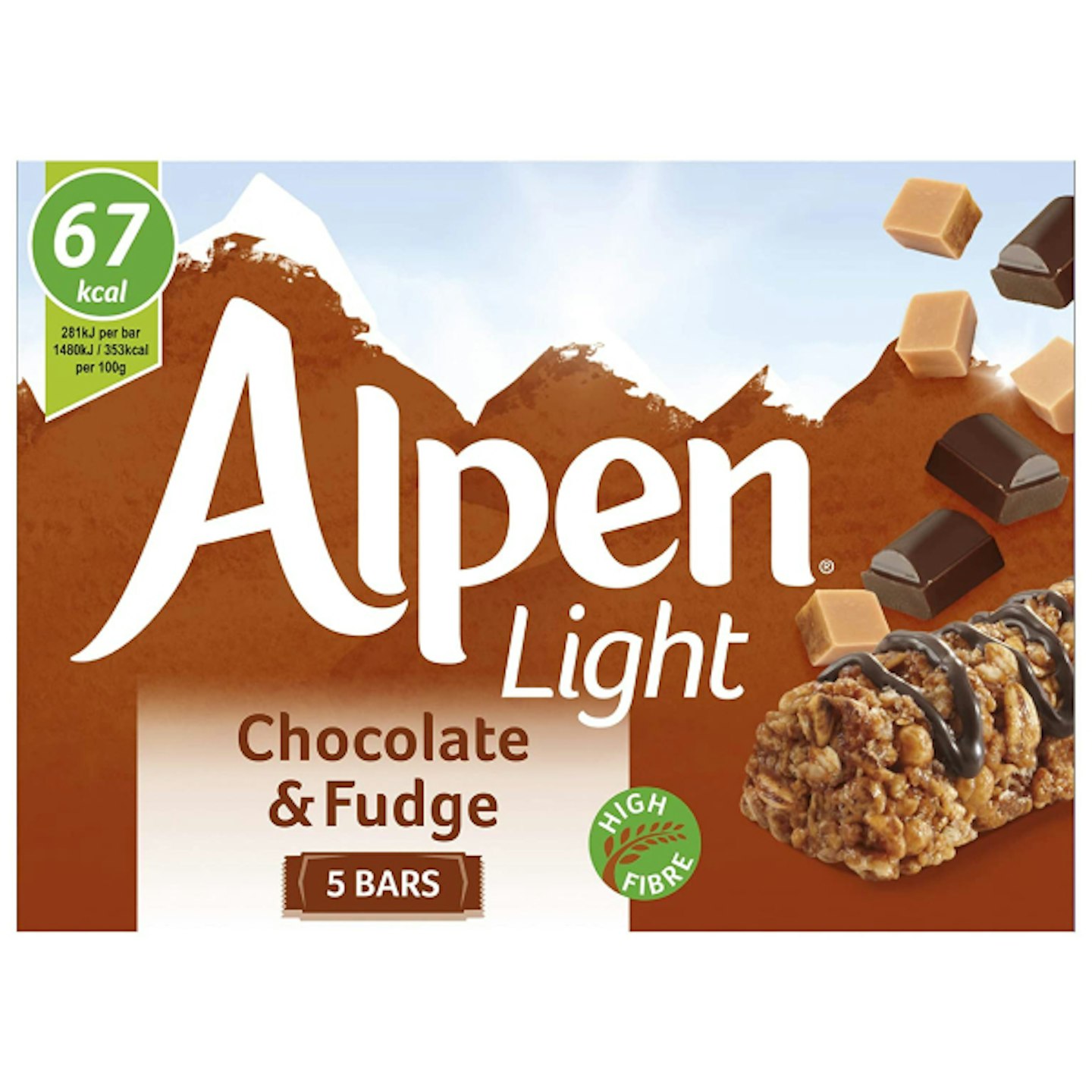 12 of 15
Alpen Light Chocolate Fudge
Fudgy chocolate goodness is one way to describe this Alpen bar – absolutely DIVINE is another. With pieces of dark chocolate and fudge, this cereal bar makes for a mouth-watering treat that's only 67 calories.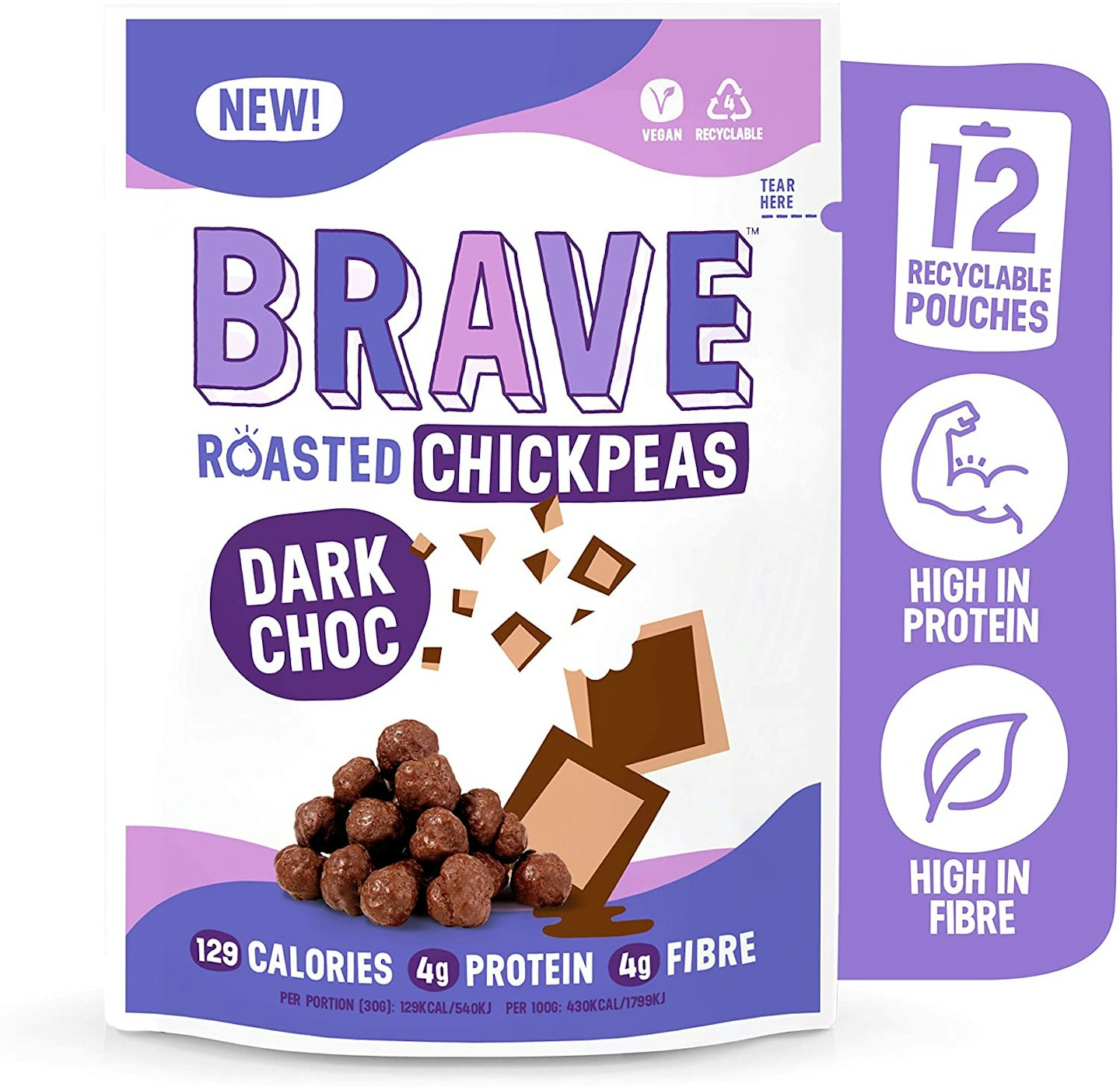 13 of 15
BRAVE Roasted Chickpeas Dark Chocolate
Roasted chickpeas covered in a thick layer of dark choc, this indulgent snack is packed with nutrition and low in calories. Free of added sugar and preservatives (no funny business going on here), these make for a fab alternative to other sweet snacks and are suitable for vegans.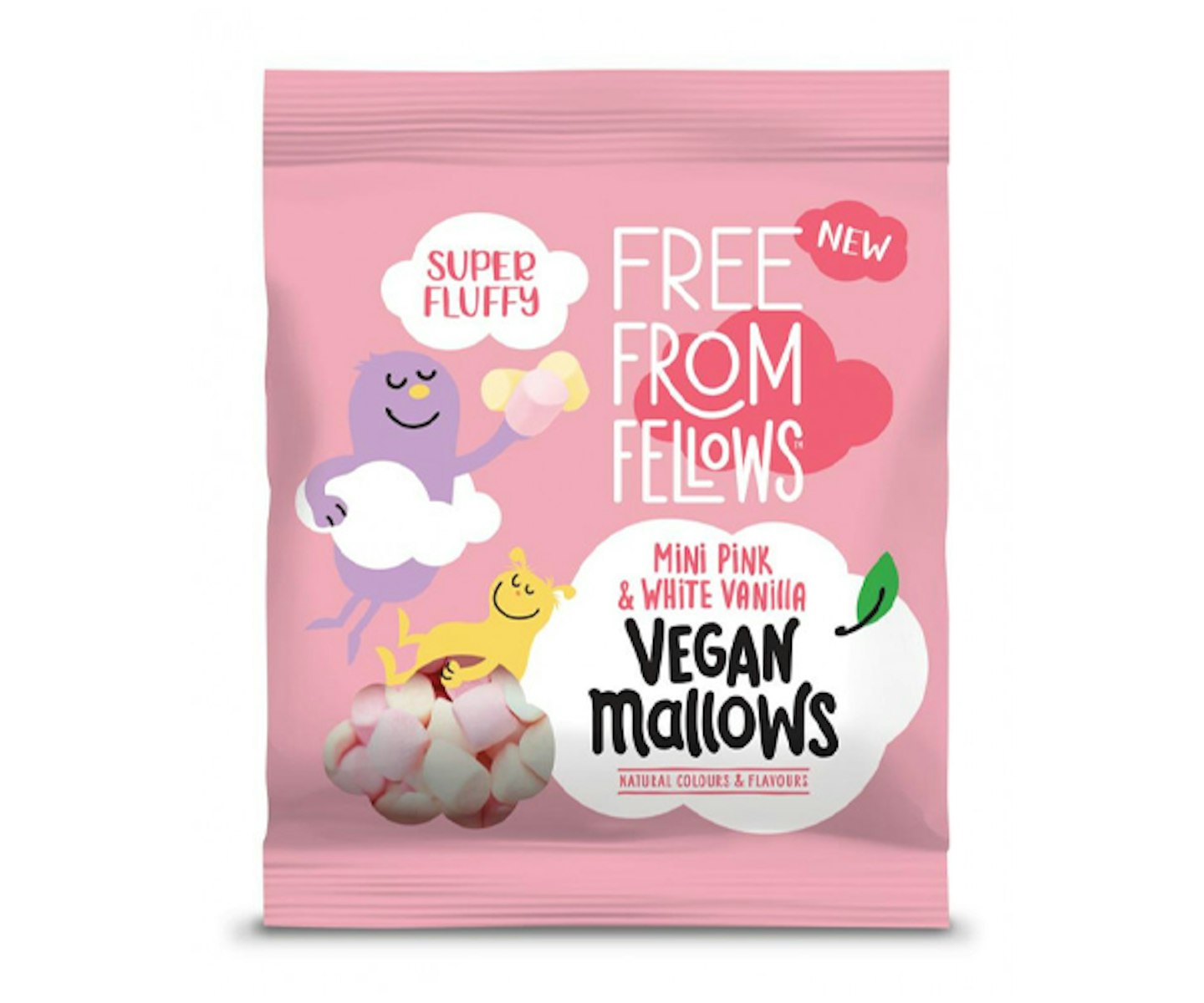 14 of 15
Free From Fellows Vegan Vanilla Pink & White Mini Mallows 105g (Case of 10)
These vegan mini marshmallows are so yummy in a big mug of hot chocolate or are perfect for making Rocky Road biscuits and traybakes. Plus, they are only 68kcal a portion.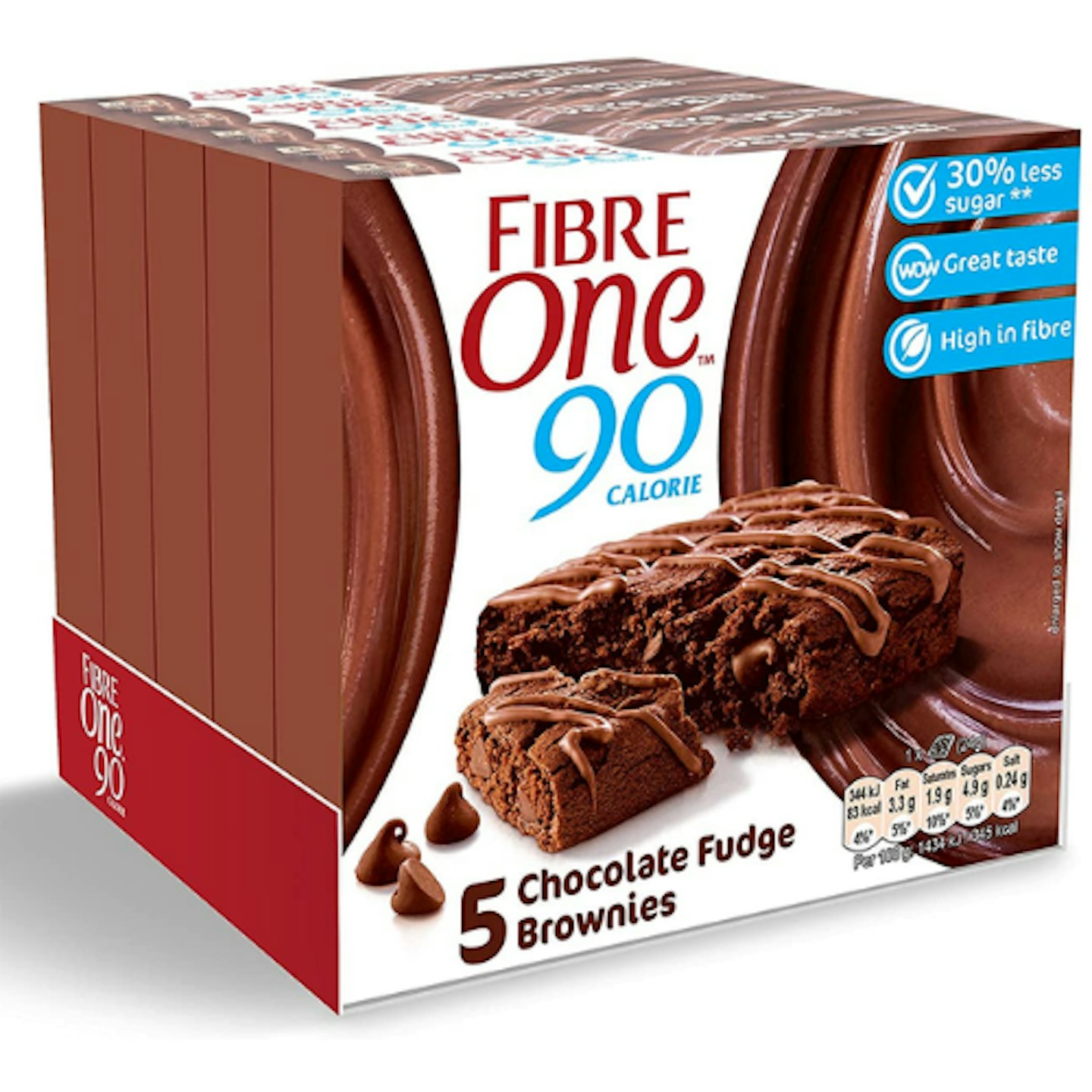 15 of 15
Fibre One 90 Calorie Chocolate Fudge High Fibre Brownies
If cake is your go-to snack, you are going to LOVE the Fibre One 90 Bars which are all just 90 calories - how good is that? We're big fans of the chocolate fudge brownies (low calorie does not equal low taste FYI) but there are so many different options to choose from. Lemon drizzle, red velvet, carrot cake, birthday cake, salted caramel, you name it.
Read more...
The most delicious restaurant meal-kits for Valentine's Day in lockdown
Tips for healthy eating
Sometimes finding the motivation to go on a health grind is half the battle. Remember, it's important to take it easy and not put any pressure on yourself. After all, eating healthily doesn't have to mean eating boring food - nor does it mean that you should skip out on your favourite desserts.
Prepare your meals in advance
Meal planning and prepping your weekly meals from before is a FAB way to prevent that mid-week panic-bought takeaway. As much as we all want to UberEats a burger after a long and hard day of work, this isn't always the best option for your health or your bank balance.
Fruit and veg... but fun
As boring as fruit and veg might sound to you, there are actually dozens of ways to make them taste delicious. Roasting your veggies, making soups and fruit smoothies are a few ways to get in your greens while still enjoying life. You can also make dips and even stuff your veg (with CHEESE) to add a little bit of spice.
Practise mindful eating
Eating intuitively, listening to your body's hunger signals and understanding your motivations are all steps you can take to better your relationship with food. As much as you want to binge YouTube videos as you eat, we urge you to focus on what's in front of you and become more aware of your choices - we promise, you won't regret it.