Stacey Solomon's garnered almost six million followers on Instagram with fans delighting in her bubbly personality, sweet family life and her innovative and budget-friendly homeware ideas.
But insiders say that Stacey is feeling torn this year over staying loyal to her relatable, down-to-earth brand and wanting to go all out on Christmas this year.
An insider says, "Stacey loves to be creative and savvy when it comes to throwing a family Christmas. She's always got lots of fun ideas on how to make it magic without having to spend a fortune.
"But she'd also love to go the extra mile this Christmas at Pickle Cottage – she's been thinking about a snow machine and even possibly an ice rink for the garden. And on top of all that, she really wants to jet away afterwards and surprise the kids by taking them somewhere hot.
"But Stacey's worried it'll look like she's completely lost touch with her fanbase who might think it's all a bit too much – especially if she not only shows off her home but also decides to go away with her family. She thinks she'll annoy her fans and become a real turn-off, especially for those who are struggling."
The Sort Your Life Out host –who lives in Essex with husband EastEnders star Joe Swash, 41, and their children Zachary, 15, Leighton, 11, Rex, four, Rose, two, and nine-month-old Belle – has already gone to town on sharing her ideas for home-made Christmas decorations with her social media fans – showing off her festive Christmas bells made out of her children's space hoppers and her impressive Nutcracker creation, made out of spray-painted buckets.
And the source adds that Stacey, 34, has been tempted to go all out with lots of lavish and gifted Christmas decorations too and that it's left her feeling split – as while she wants to give her family the best time ever, she knows she'll risk riling her fans.
The source says, "Stacey feels torn – because while she wants to please her children and to blow everyone's minds on social media, she also knows that a lot of her fanbase definitely can't afford anything like that and she could come across as smug.
"She loves doing the homemade crafts but she also loves going all out. She just doesn't want to lie to anyone and make it seem like she's doing it all on a shoestring budget when clearly that isn't the case. But she's just going to have to figure something out as she doesn't want it to make her holidays a misery."
On top of that, Essex-born Stacey – who rose to fame as a teenager on The X Factor in 2009, loved for her down-to-earth and ditsy persona – has also faced criticism over the past year for her "out-of-touch" approach to holidays.
In August, she was trolled over encouraging her fans to head to the lavish five-star holiday resort in Turkey where she had stayed with her family for 10 days – which cost around £40K.
One fan wrote, "Lots of people can't afford to put food on the table or pay fuel bills. Obviously not Stacey's fault but in this economic crisis showing her holiday clips of her ever-growing family I find it rather insensitive."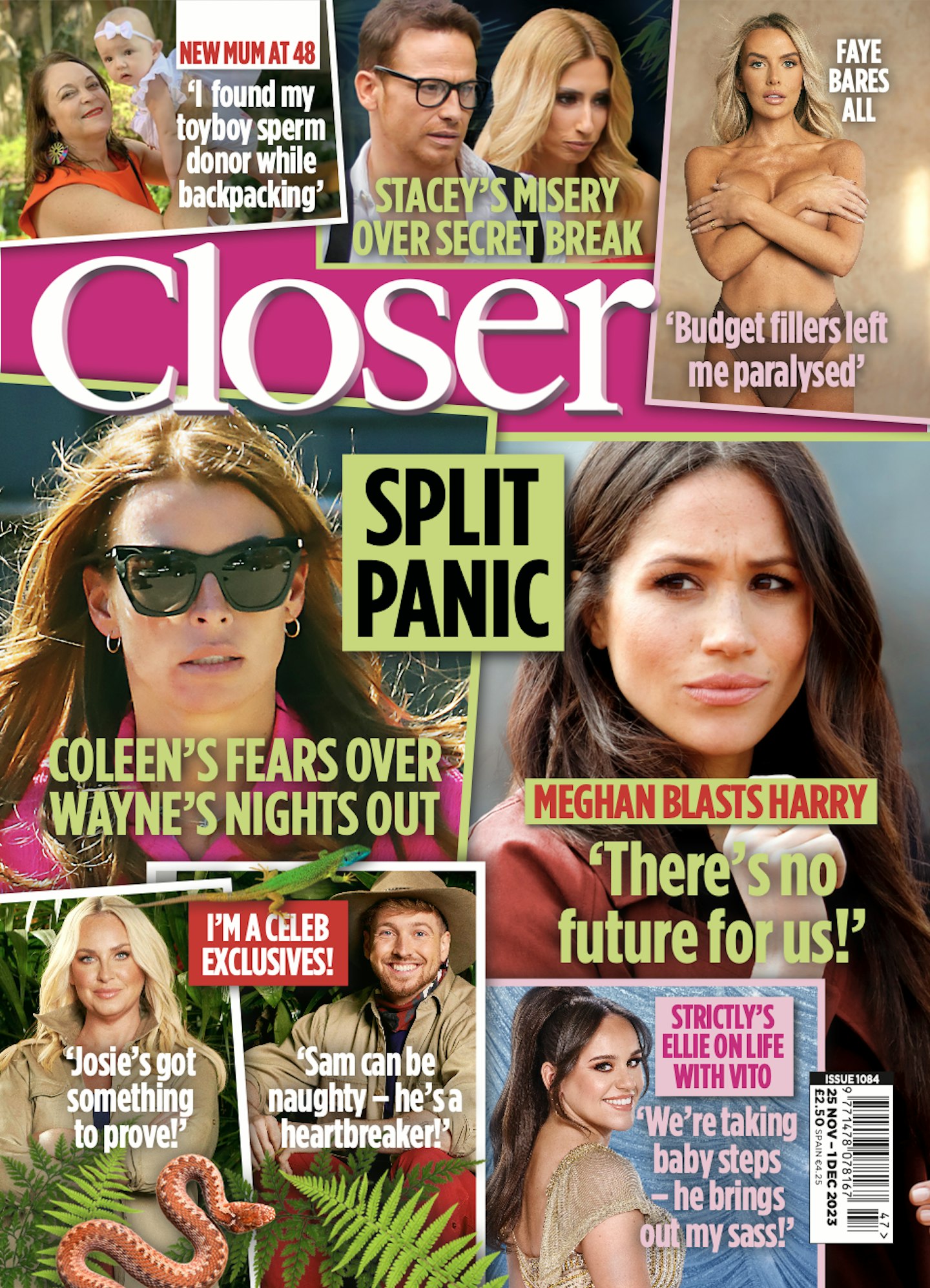 Stacey hit back and wrote, "If me sharing our holiday doesn't make you feel good then unfollow or just mute me or something. I love coming on here and sharing things so much and I love our community on here."
And the source now says, "Stacey wanted to surprise the family this year by keeping secret a last-minute break and a Winter escape – but realistically it's something she can see herself getting dragged over hot coals for, especially online.
"She's really unsure over her Christmas plans now and it's annoying her because she wants to do as she pleases after working so hard all year round, but she also acknowledges that being in the public eye brings scrutiny and so it's not so easy to do that."
WATCH: Love Island's Samira, Zara, Eyal & Wes battle it out - The Reality Check Quiz | The X Factor: Celeb