Reality star Charlotte Crosby has come a long way since she first burst on to our screens on the cultural reset that was Geordie Shore in 2011.
The telly queen has gone from a curb-side-kebab-date-loving party girl to an influential yummy mummy, and we have loved witnessing every step of her twelve-year journey in the public eye.
These days, it's less back-combed hair and Jägerbombs and more bottles and baby spew for our Charlotte, who gave birth to her first child, Alba Jean Ankers (who just celebrated her first birthday), with partner Jake Ankers in October 2022.
This time last year, Charlotte took to Instagram to share her joyous news with her 8.8million followers. She wrote, "Our hearts are so full my baby girl you have shown us a whole new meaning to life. Your perfect in absolutely every way! Mammy and Daddy are so so so lucky to call you our little girl 💕 you are loved so much more then you will ever know 💕."
Closer recently caught up with Charlotte – who is well and truly playing happily families in her gorgeous bubble of baby bliss – and things seem to be going from strength to strength for the former MTV star and her new perfect family.
That being said, they're doing things their way and for the Crosby/Ankers household that means not exactly following Christmas traditions in 2023 – in that Charlotte won't be getting Alba anything for Christmas this year. So what did one-year-old Alba do to get herself on that 2023 naughty list ALREADY?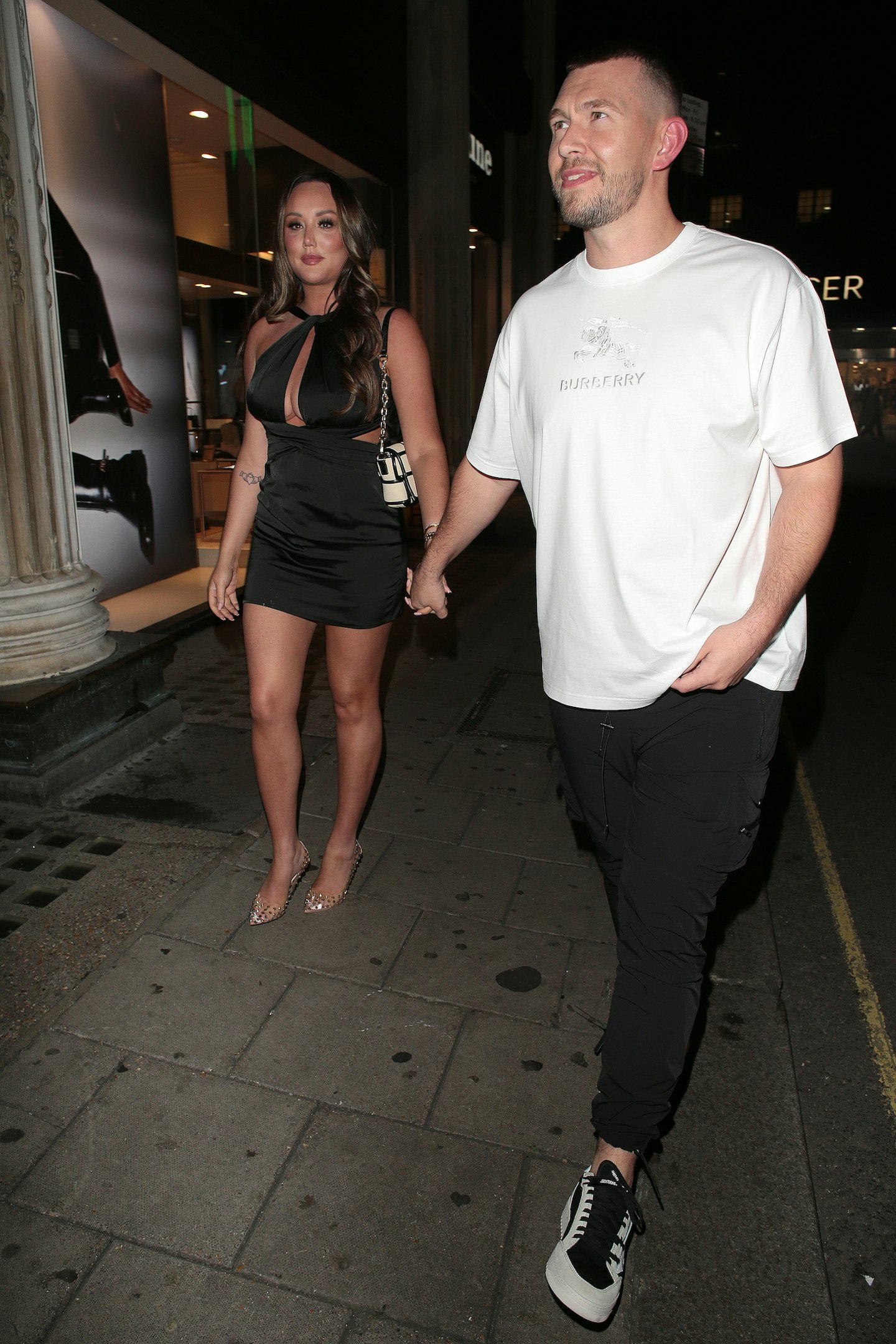 Well, nothing; it turns out the Crosby household are "all off presents" this Christmas and plan to do things "a bit different" this time around.
Charlotte told Closer, "I don't think we're going to get her any presents for Christmas, we are all off presents. We're doing things a bit different.
"We're all flying to the Maldives on Christmas Day, that's our present. We wake up Christmas morning and head to the airport. Me, Jake, my Mam, Dad, brother. I'm taking everyone to the Maldives."
Flying to the Maldives for Christmas? That is different. Can we get on that naughty list, too, Charlotte?
Charlotte went on to reveal the poignant reason she's sacking in tradition this festive season, "We lost my nanna last year and Christmas without her was absolutely horrendous, it just wasn't the same.
"Normally it's a small affair and it was really horrible, so we vowed this year would be completely different."
WATCH Charlotte Crosby on her new boyfriend: "This just feels really right"