Switching from your shoes to a pair of slippers has to be up there with parking perfectly the first time, being given someone's last Rolo, and having a good clear out - seriously satisfying.
What's more, if you're currently working from home, slippers help bridge the gap between actual shoes and going barefoot, making you feel like you're keeping it all together. #Adulting.
Whether you're lounging around watching Disney+, taking the bins out or cooking dinner, you need a great pair of slippers to help you navigate daily life.
Searching for the best slippers for women? We've rounded up some of the top-rated brands and products to help you out. Now, all you need is a fancy pair of winter pyjamas and you're all set.
Did you know that wearing slippers is actually beneficial for your health, too? Keep reading to find out more.
In a hurry? Here are the best places to shop for slippers online:
What to look for when buying slippers
Material: The material of your slippers will be a key deciding factor when choosing the right ones. Materials can vary from plain rubber for the classic sliders, all the way to pure sheepskin for the fluffier, pricier slippers. Mid-range slippers are often made of velour, wool or cotton, or even synthetic materials such as polyester.
Size: While you might automatically opt for slippers that match your shoe size, it's important to understand that you may need to size up or size down, depending on the brand.
Slipper type: From traditional slippers and sliders, to flip flops and ankle boots, slippers come in all shapes and sizes. Make sure you're opting for the right one depending on the season and - of course - your style.
Price: Materials used will be a key differentiating factor when it comes to price; expensive slippers will likely be made from 100 per cent cotton or sheepskin, while budget options will be composed of synthetic materials or rubber. Having said that, expensive options are by no means superior to affordable alternatives. In fact, cheaper slippers can be just as long-lasting and durable, given you pick the right ones.
Check out: The best slippers to shop in 2023
The best slippers for women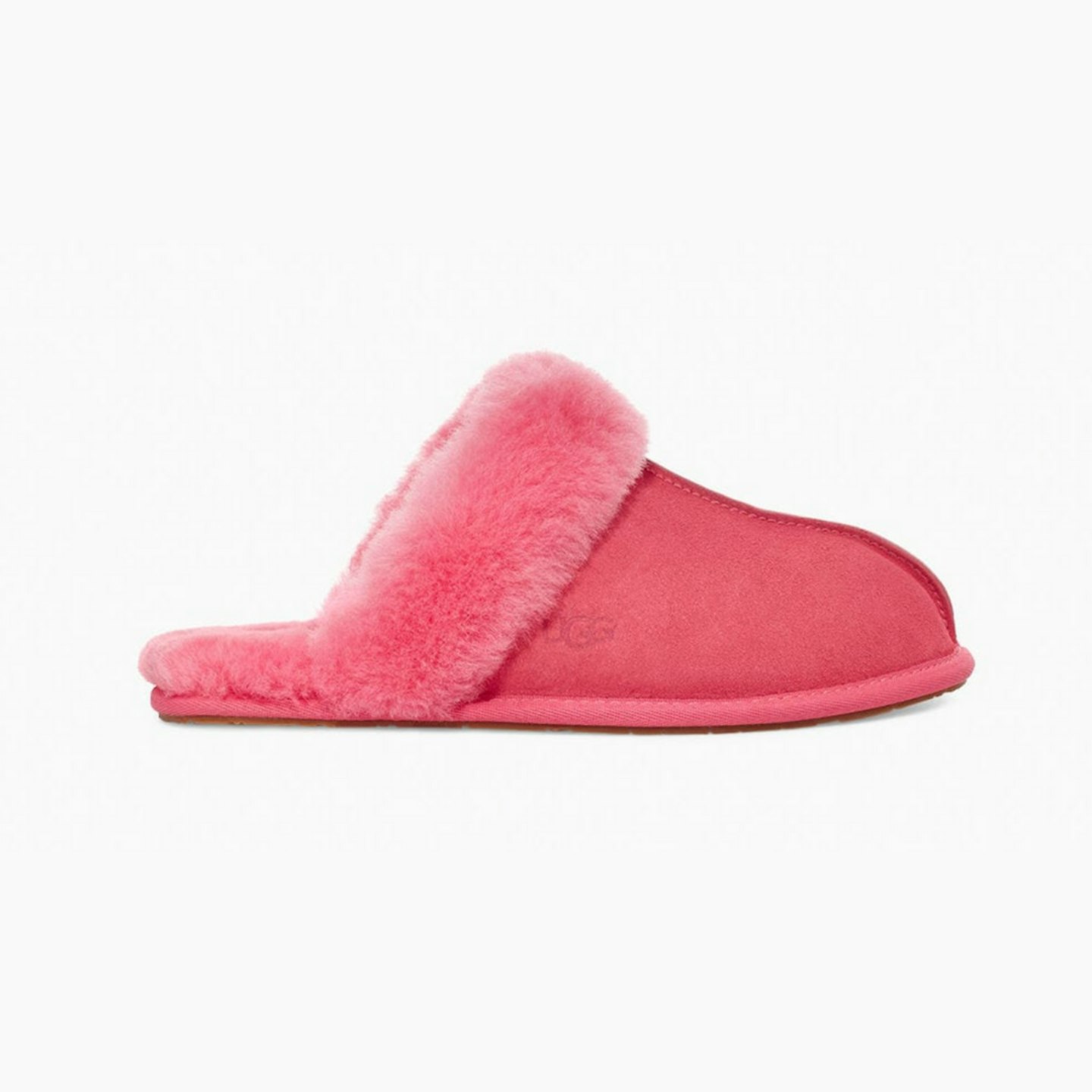 1 of 14
CREDIT: amazon
UGG Scuffette Slipper
These UGG Scuff slippers have thousands of five-star ratings. They last for years, are comfortable and warm, plus look great, and come in a variety of colours. The classic brown slippers frequently sell out but are always coming back in stock so keep your eyes peeled. We love 'em.
Material: Sheepskin and leather
Sizing: Size up for perfect fit
Comfort rating: 10/10
Customer review: "These slippers are perfect. If you haven't tried UGG slippers you should. They do cost more than some others but they last so much longer and are just the most comfortable slipper you can get. Worth every penny."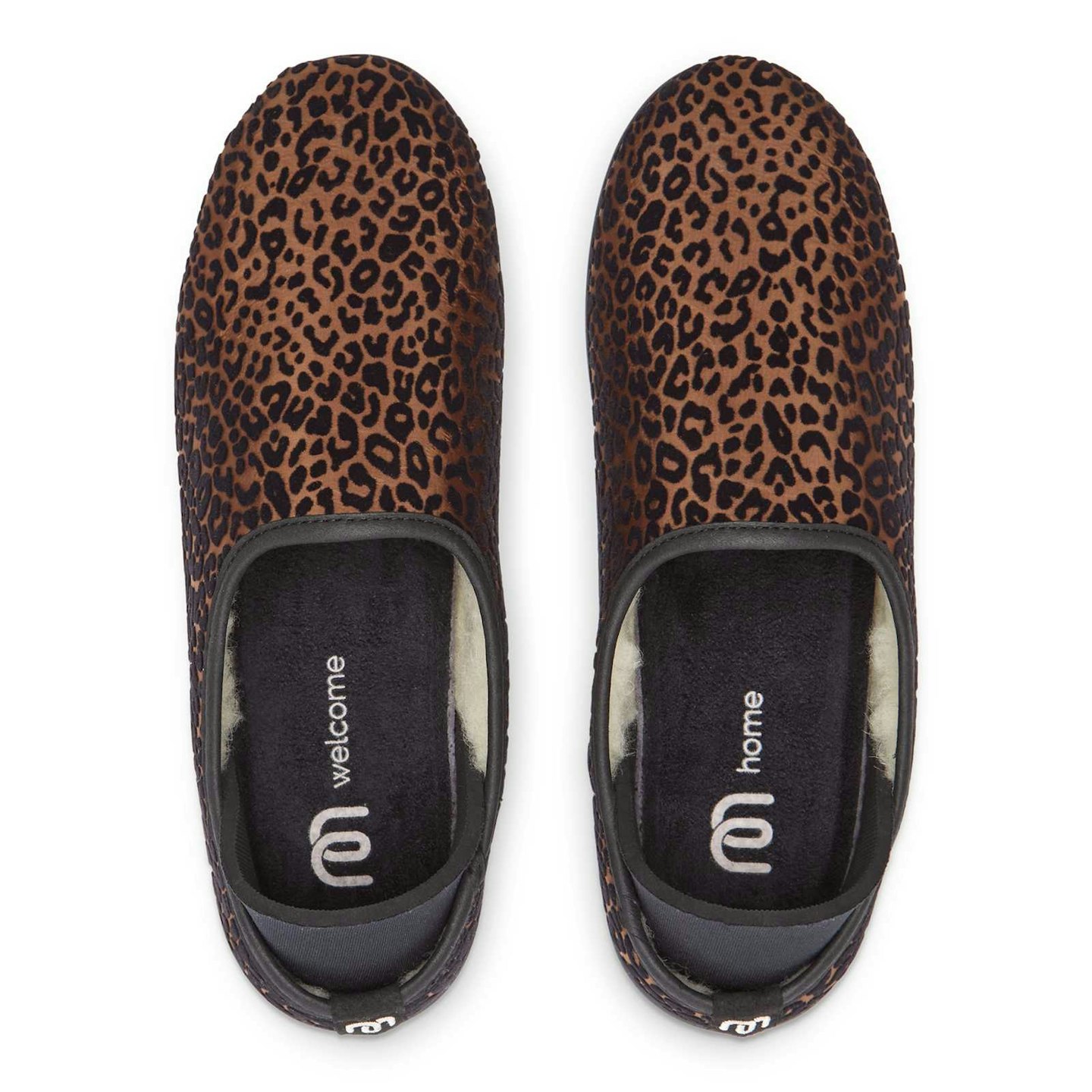 2 of 14
Mahabis Classic Slipper
London-based brand, Mahabis, is fuelled by the desire to create simple products that impact your day-to-day well-being. Scandinavian in style and mindset, there's a slipper collection to suit your needs with Mahabis. Whether you want an outdoor slipper to feel relaxed wherever you go, a lightweight slipper for simple comfort around the house or a luxury slipper that's cleverly designed, they've got you covered.
Material: Wool and polyester
Sizing: True to size
Comfort rating: 10/10
Our review: "These are so comfortable, really easy to slip on and off and are hard-wearing. They're probably the only pair of slippers you'll ever need to buy."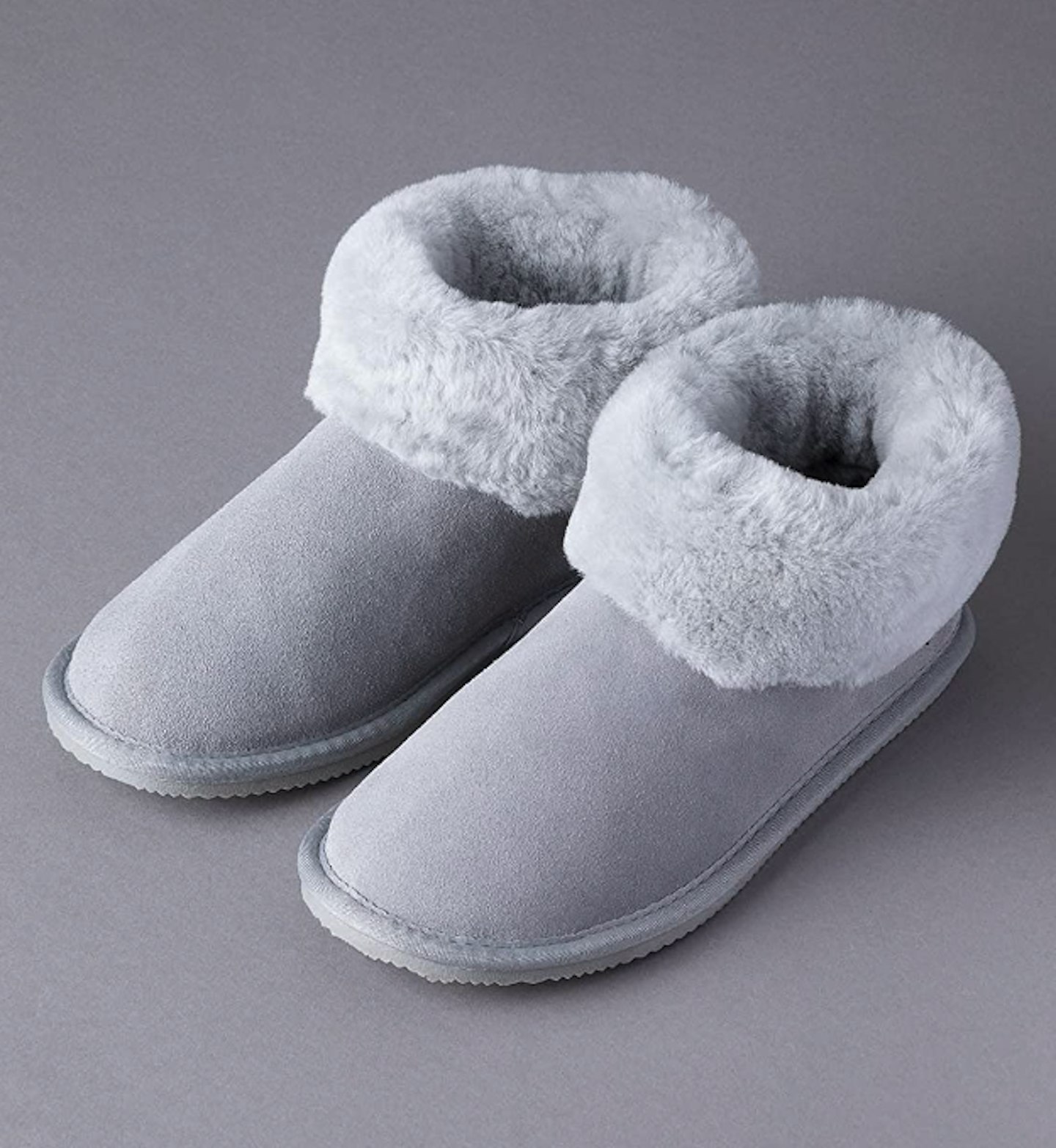 3 of 14
Lakeland Leather Ladies' Sheepskin Bootie Slippers
Lakeland Leather is a classic brand, known for high-quality products that stand the test of time. These slippers are lovely and warm, with a textured rubber sole for grip. Also available in a tan colour.
Comfort rating: 10/10
Our review: "These are a little tight at first but do bed-in over time. The colour is lush and the quality is second to none. Really lovely slippers."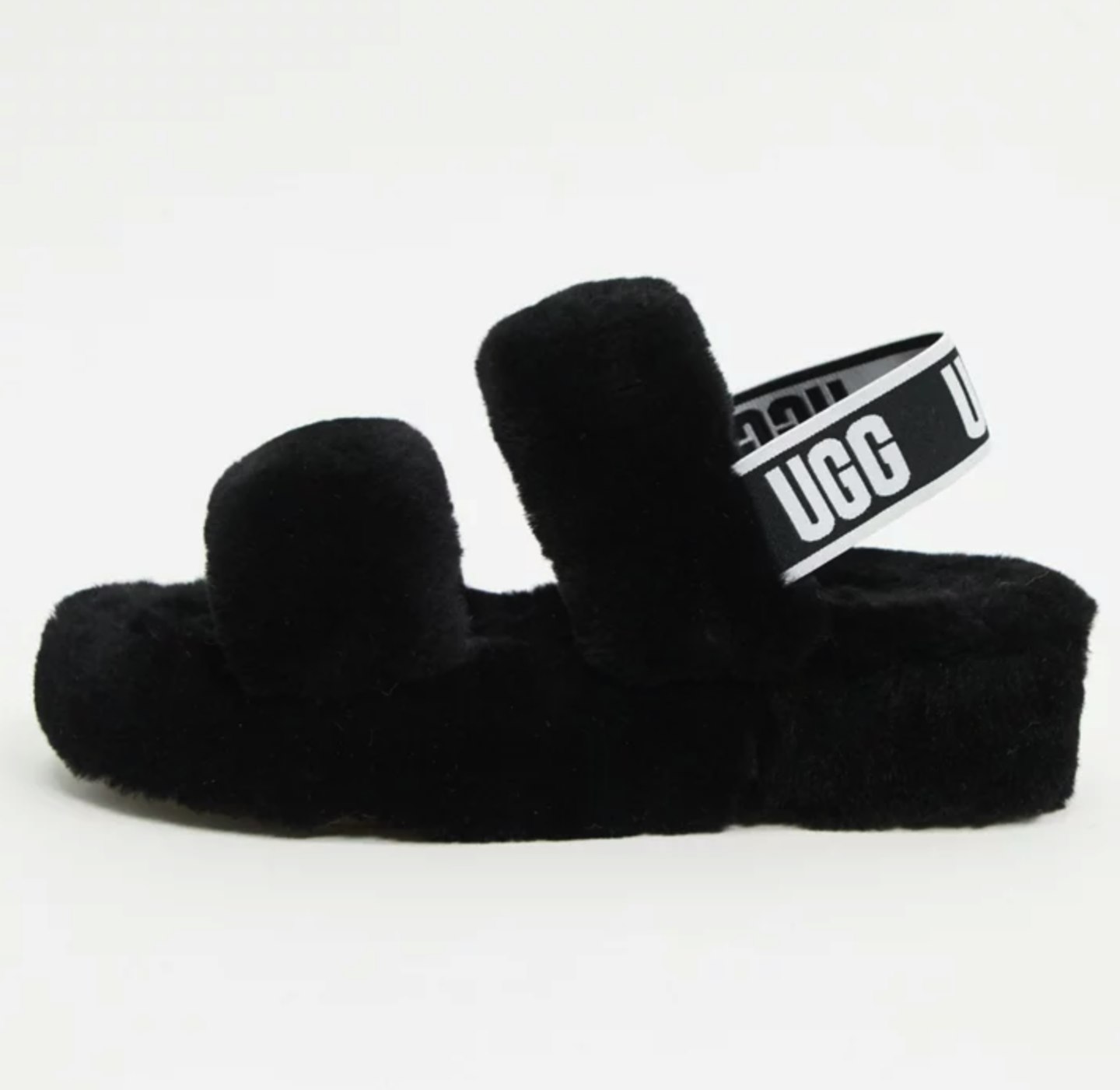 4 of 14
UGG Women's Oh Yeah Slides
Can't get enough of seeing these all over Instagram? Same. They're an acquired taste, but if you love them, you'll never stray away. With soft sheepskin material and a versatile outdoor sole, they work well with your PJs or a pair of jeans.
Material: Sheepskin
Sizing: If you are in-between sizes, size up
Comfort rating: 9/10
Customer review: "These are the best slippers I have ever owned they're very comfortable and feel great on my feet!! My shoe size is a 9.5 I went up a half size and got the size 10 and they fit just right!"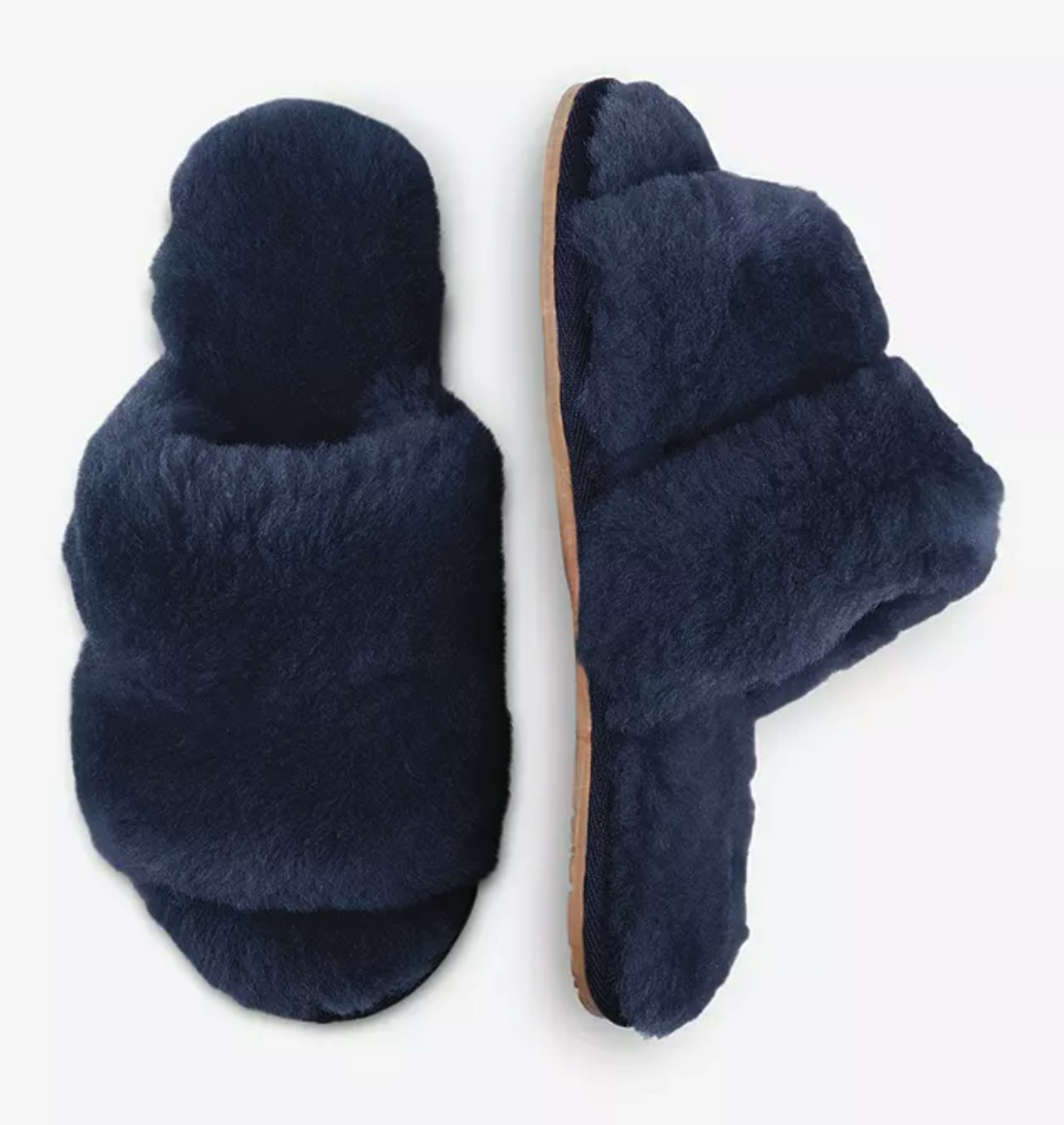 5 of 14
hush Arundel Slippers - Midnight
As comfortable as they are aesthetically pleasing, these midnight blue slippers are easy to slip on, breathable and will feel like stepping into a ball of candy floss. Also available in leopard print and natural colourways.
Material: Sheepskin
Sizing: Size down for perfect fit
Comfort rating: 10/10
Customer review: "These are fantastic slippers, my second pair. Great quality, and I've found the sheepskin doesn't wear away on the base of the slipper, like some well-known brands. The sole is quite slim, but I find them sturdy enough - I have wide feet but they fit just snug so won't slip off. Definitely recommend sizing down though - I'm usually a size 5 but had to return and exchange for 4 which are perfect."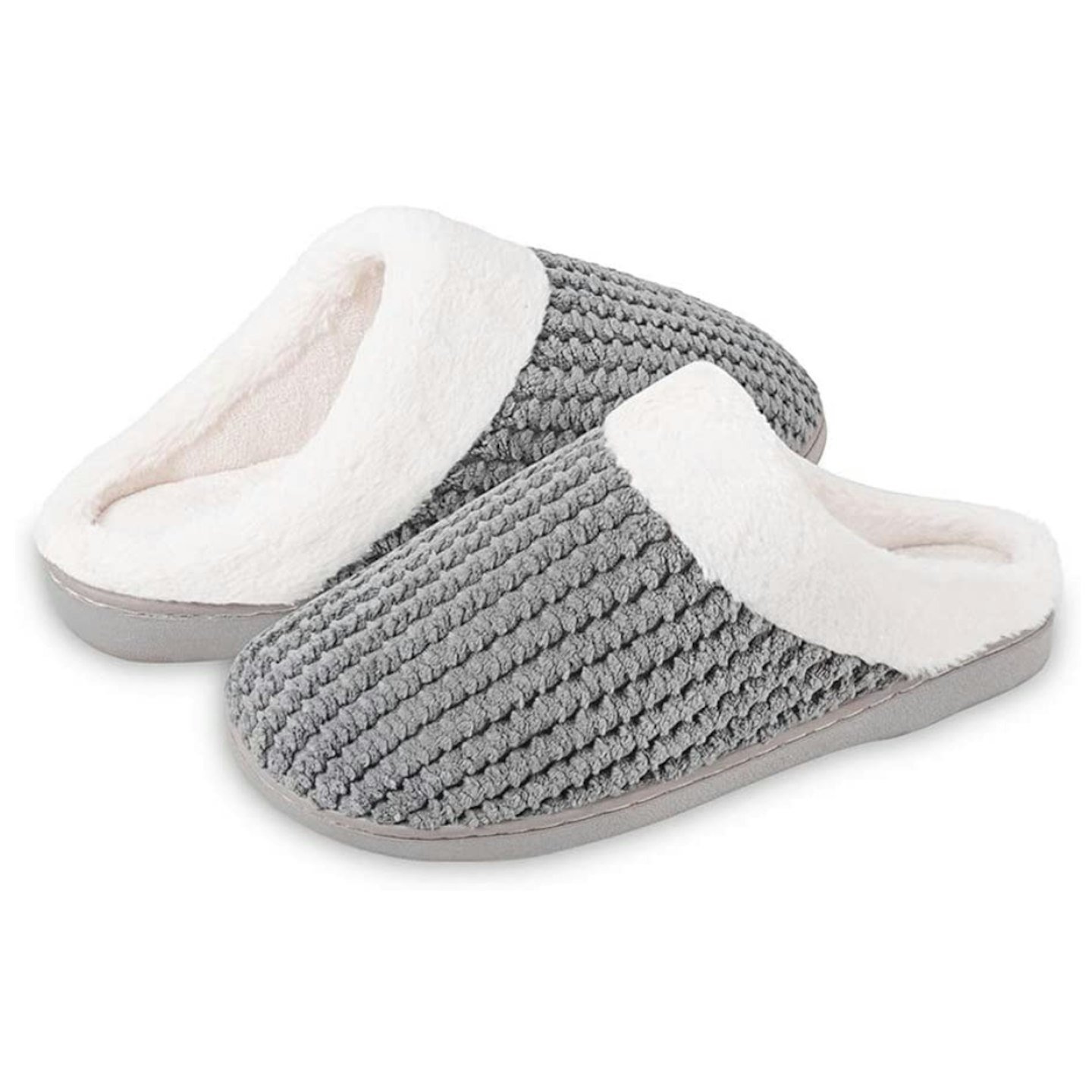 6 of 14
IceUnicorn Winter Slippers
These slippers mould to your feet as you wear them so they're totally personalised to you. Ideal for indoor and outdoor use, the durable, anti-skid rubber sole makes them steady and the plush fleece lining brings a touch of luxury. With thousands of five-star reviews, they're an Amazon best-seller.
Material: Corduroy, fleece, rubber
Sizing: True to size
Comfort rating: 9/10
Customer review: "I've been looking out for a long time for a comfortable pair of slippers to use around the home. They had to be extra safe and secure with good soles as our floors are very slippery! These slippers are PERFECT! Incredibly comfortable, smart, very warm (some might find too warm but not I!) and most importantly anti-slip! Wish I could give them ten stars!!"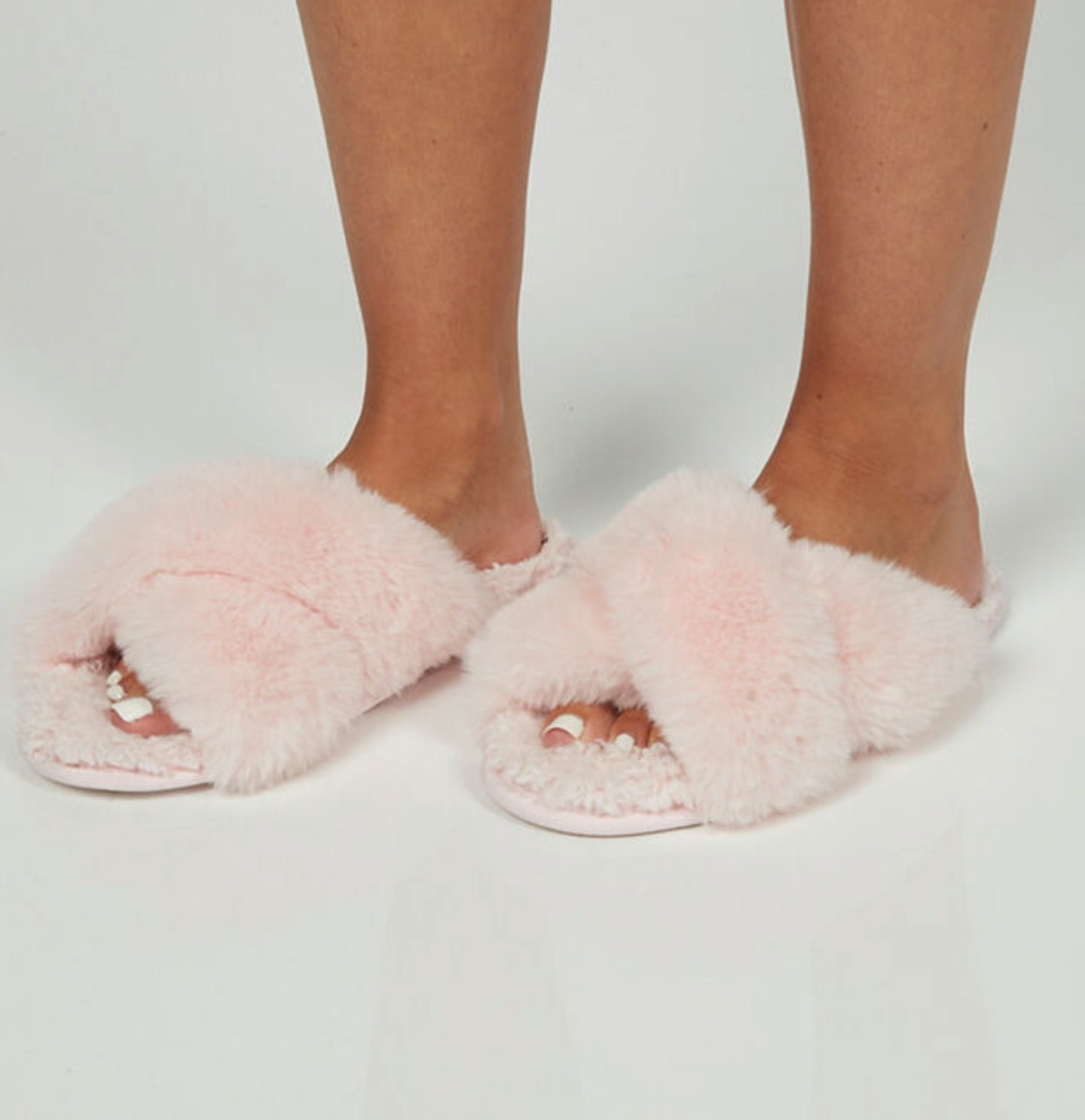 7 of 14
Boux Avenue Borg Cross Band Slider Slippers
Get a taste of luxury with these gorgeous pink fluffy slippers. They'll keep your feet surprisingly warm, but are great for summer days when you need a bit of breathability.
Material: Polyester
Sizing: True to size
Comfort rating: 10/10
Customer review: "Super fluffy, very cosy and such a pretty shade of pink! These are my second pair of Boux slippers and will definitely buy more!"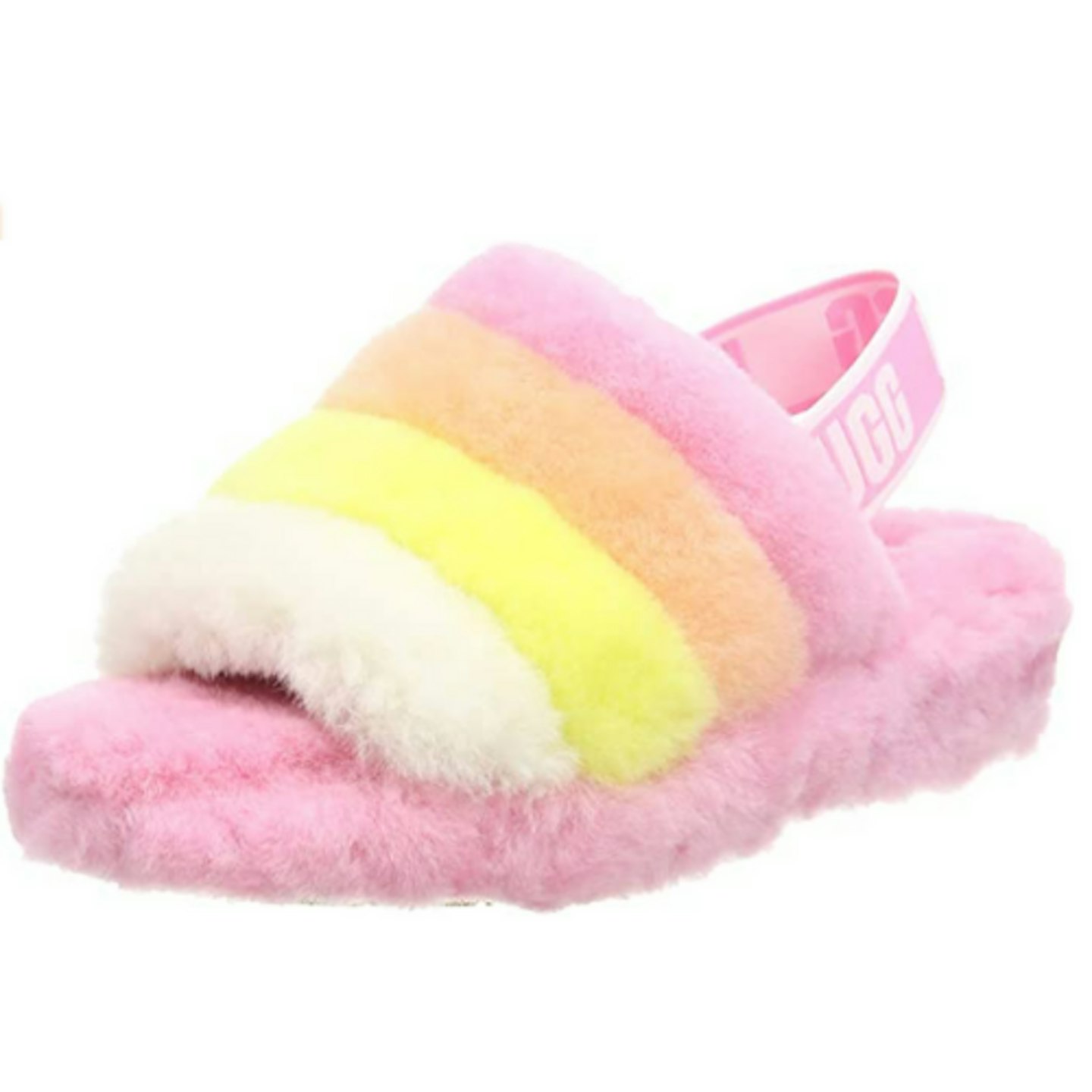 8 of 14
CREDIT: amazon
UGG Women's Fluff Yeah Slipper
These candyfloss-coloured slippers are a DREAM. They have the same soft sheepskin and versatile outdoor outsole as the original Oh Yeah slides, but with added over-foot cover for extra comfort - and in this super cute pastel palette.
Material: Sheepskin
Sizing: If you are in-between sizes, size up
Comfort rating: 9/10
Customer review: "Super cute and comfortable!! Like walking on a cloud."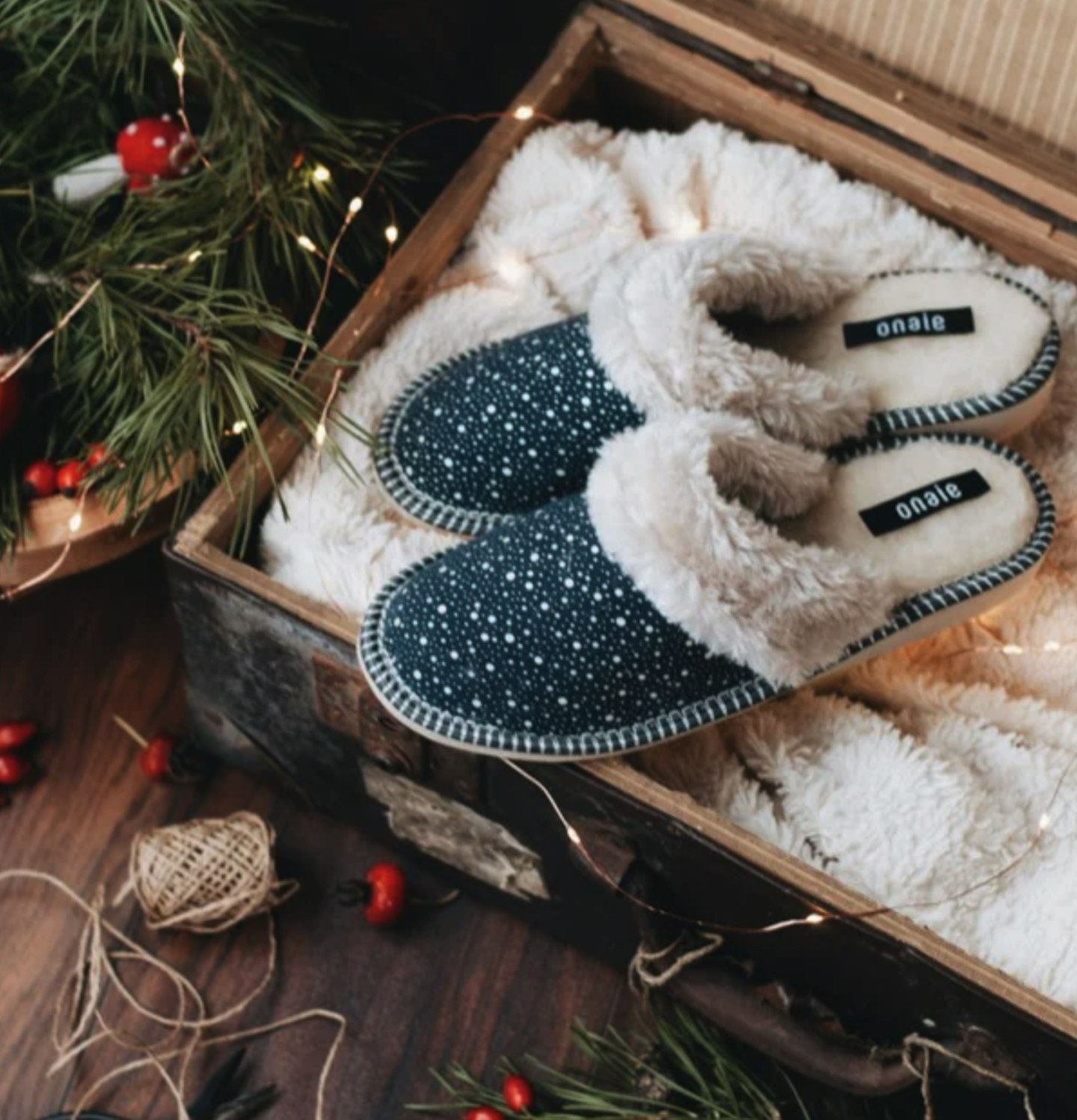 9 of 14
ONAIE Sheepskin Slippers
If you're looking for a unique pair of slippers, ONAIE is the brand for you. These sheepskin slippers are made in the Polish Highlands using artisanal techniques passed down through the generations. Crafted by hand and featuring stylish contemporary designs and delicate, hand-stitched embroidery, you'll have everyone asking you where they can get a pair for themselves.
Material: Sheep fur and wool
Sizing: If you are in between sizes, we recommend sizing up
Comfort rating: 10/10
Customer review: "These are my second pair of ONAIE slippers. They are made so well and feel like you are walking on clouds. Super cosy and great quality. Bought in the sale so a total bargain as well."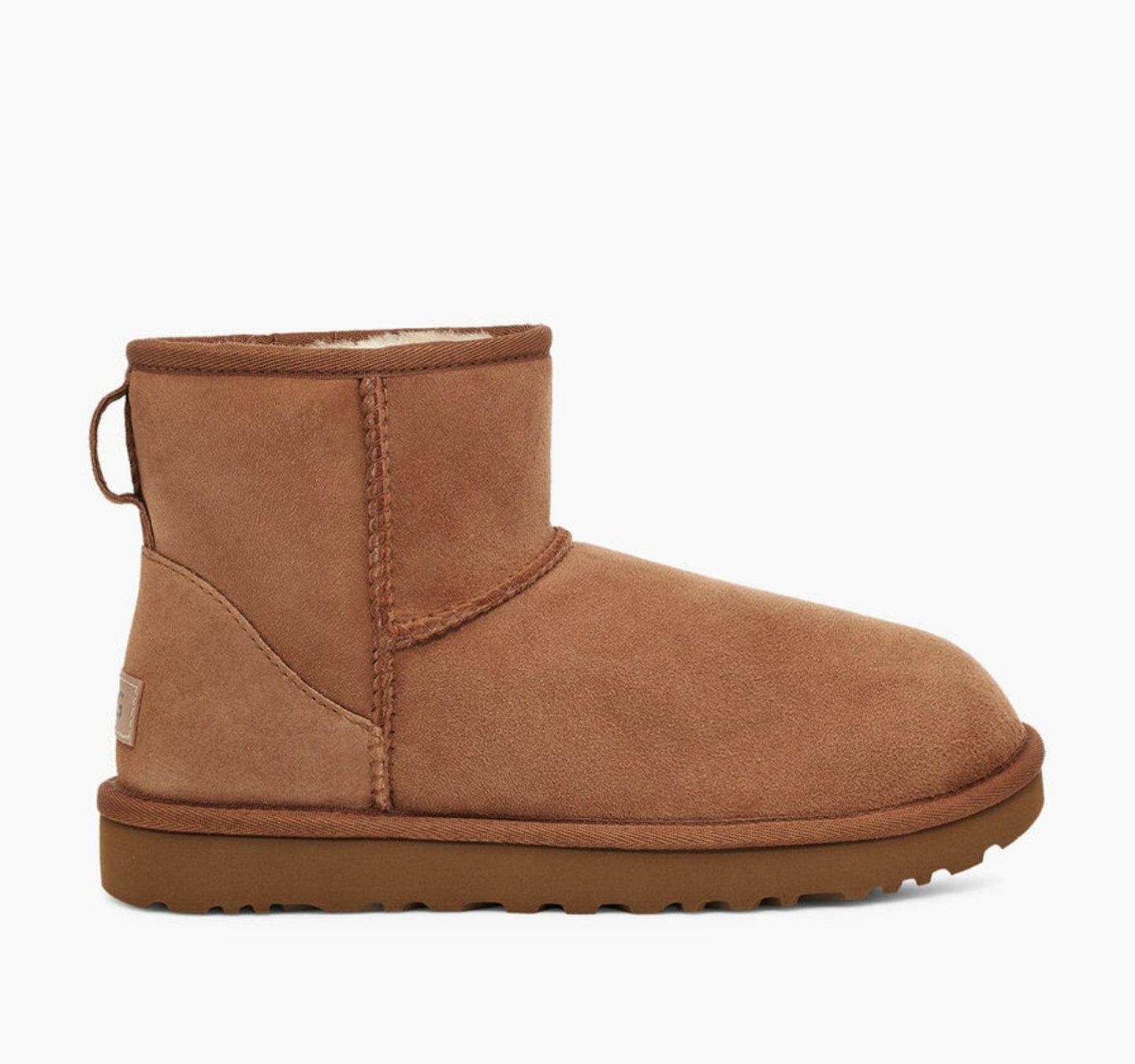 10 of 14
UGG Classic Mini Boot II
You've seen them all over TikTok and now you're obsessed. You know what? Us too. You can't beat a classic boot slipper and these can be worn both inside and outside.
Material: Sheepskin, suede and Nylon
Sizing: True to size
Comfort rating: 10/10
Customer review: "They are so warm and comfortable to wear on the go or running errands. slip on and off at the airport, quick change when you trying on more UGGS. Cool to just slip on and go. I wish they had half sizes the 6 was fine, but couldn't fit my thick socks in the boot too narrow of a hole. I really didn't need them, the boots were very warm."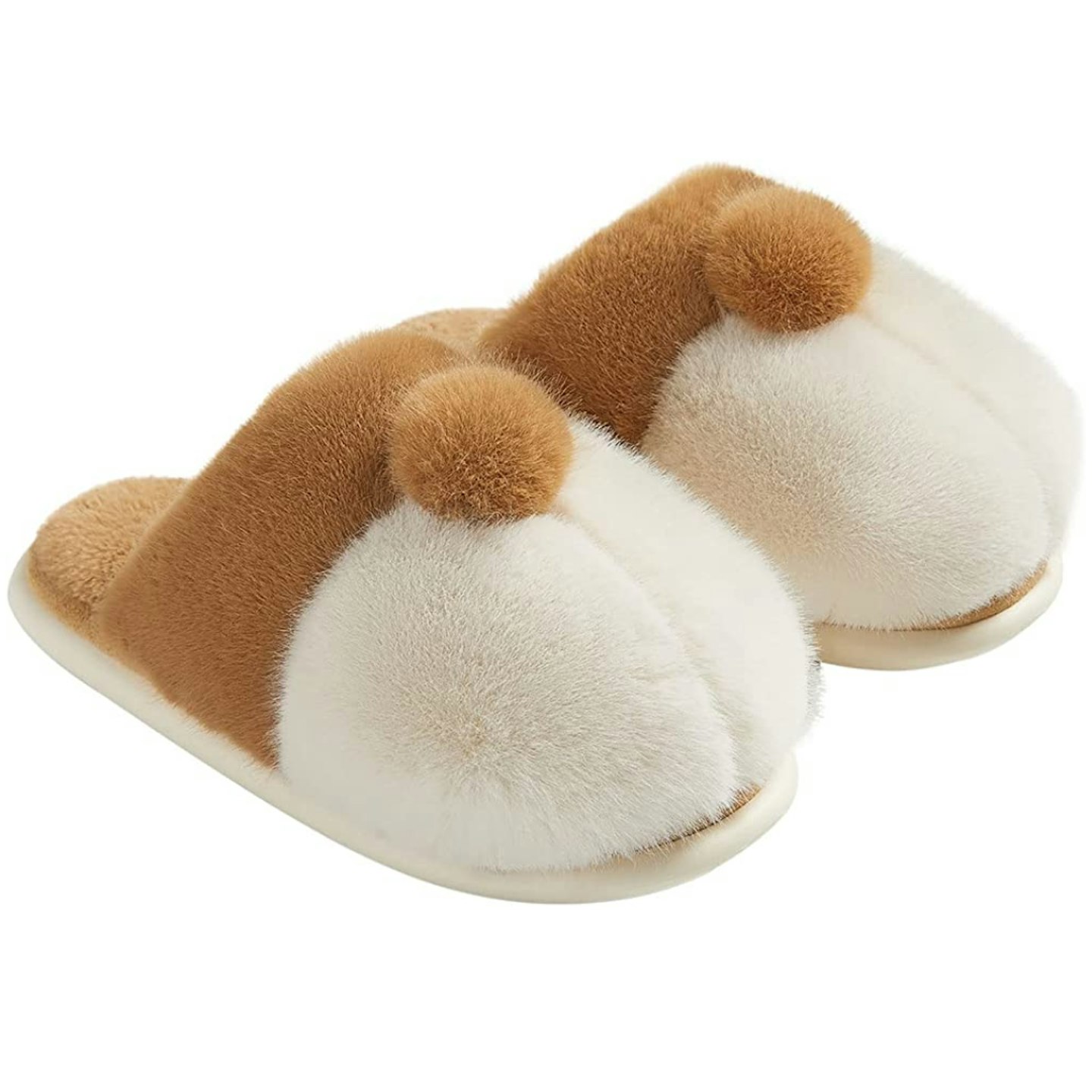 11 of 14
POSEE Memory Foam Corgi Slippers
Are they delightfully soft? Yes. Are they a best-seller on Amazon? Also yes. Are they shaped like a corgi's butt? Absolutely yes. These super cute slippers are affordable, made with a member foam sole and will make everyone smile.
Material: Faux fur, memory foam, leather, rubber
Sizing: True to size
Comfort rating: 10/10
Customer review: "Got these for my sister for a Christmas present and she LOVES these!! If I could add more stars on the softness I would! They are incredibly soft!!"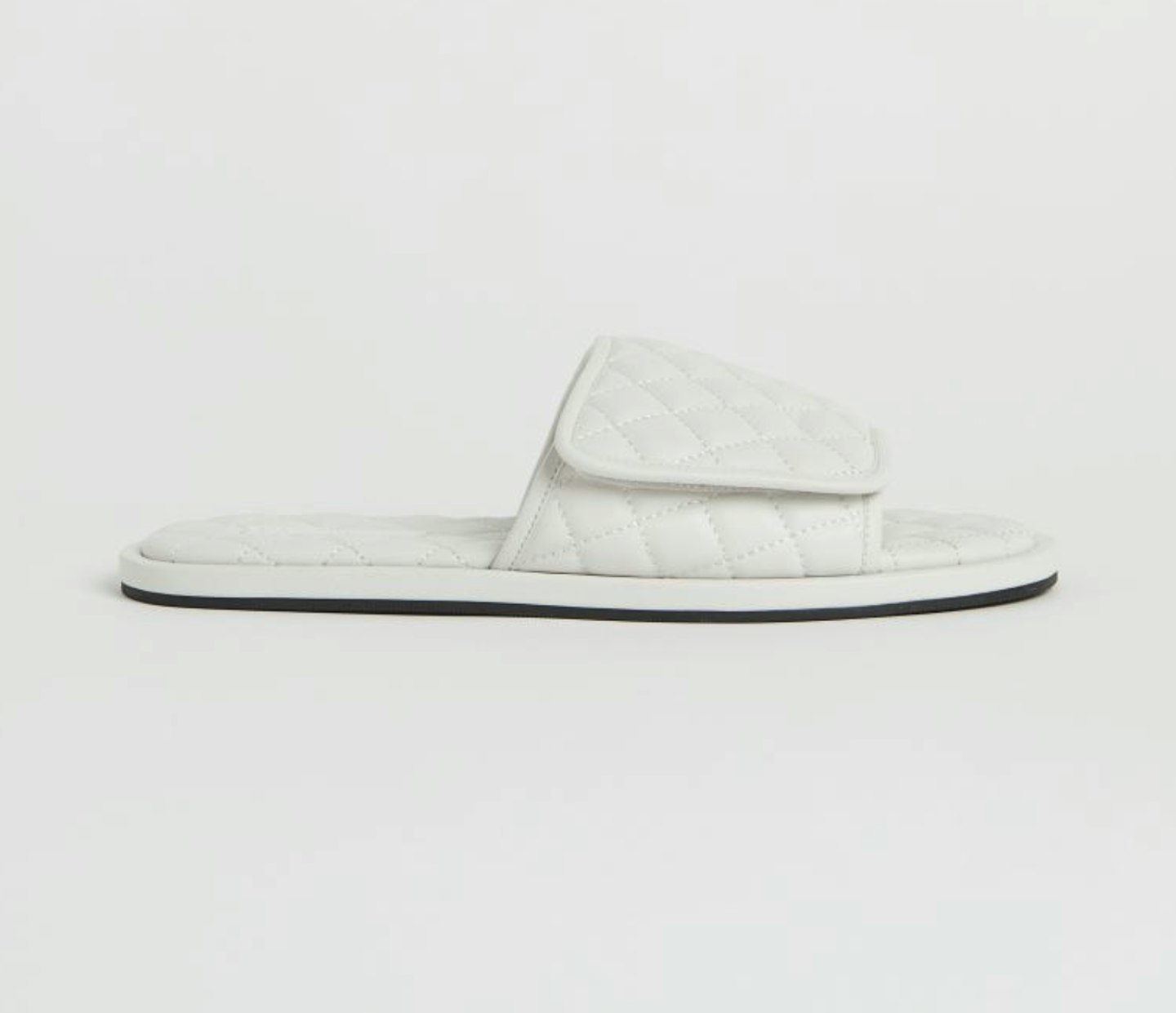 12 of 14
H&M Quilted Slippers
These slippers are absolute leisurewear goals. The almost geometric pattern makes this pair super chic and elegant to wear both indoors and out. Available in white and black.
Material: Imitation leather
Sizing: True to size
Comfort rating: 8/10
Customer review: "I will have these slippers for years! Great quality for the price they look more expensive! Really comfy! Ordered my normal size."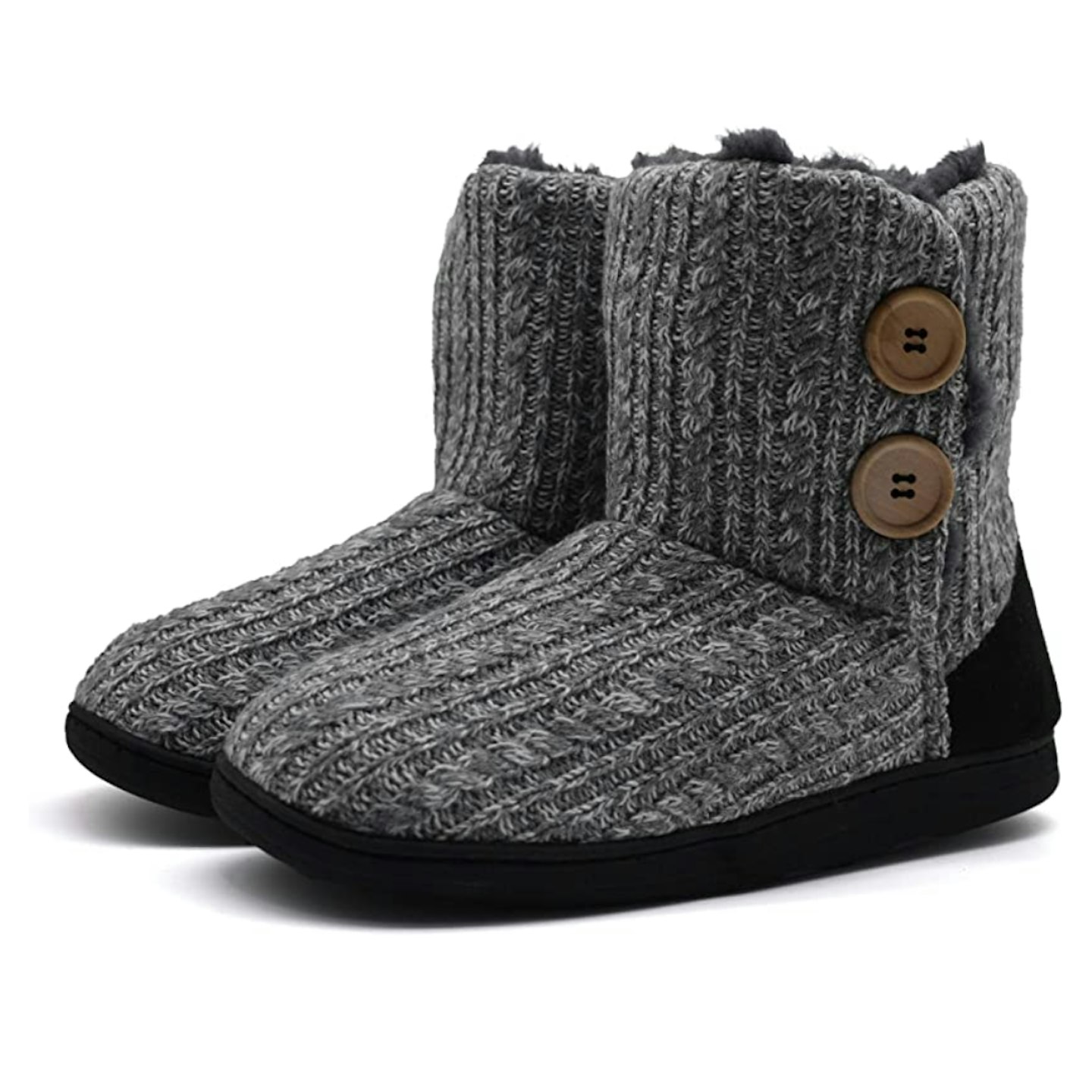 13 of 14
KuaiLu Faux Fur Slipper Boots
These cable knit slippers from KuaiLu ensure cosiness thanks to the faux fur lining. Breathable, non-slip and waterproof, you can tackle pretty much anything the house throws at you with these.
Material: Wool
Sizing: True to size
Comfort rating: 9/10
Customer review: "A solid comfortable pair of slippers true to size. Lovely and warm as they cover the ankles. Bought both pink and dark grey colours and each colour is true to the pictures shown. Good value for price. Nicely finished slipper. Very pleased with purchase."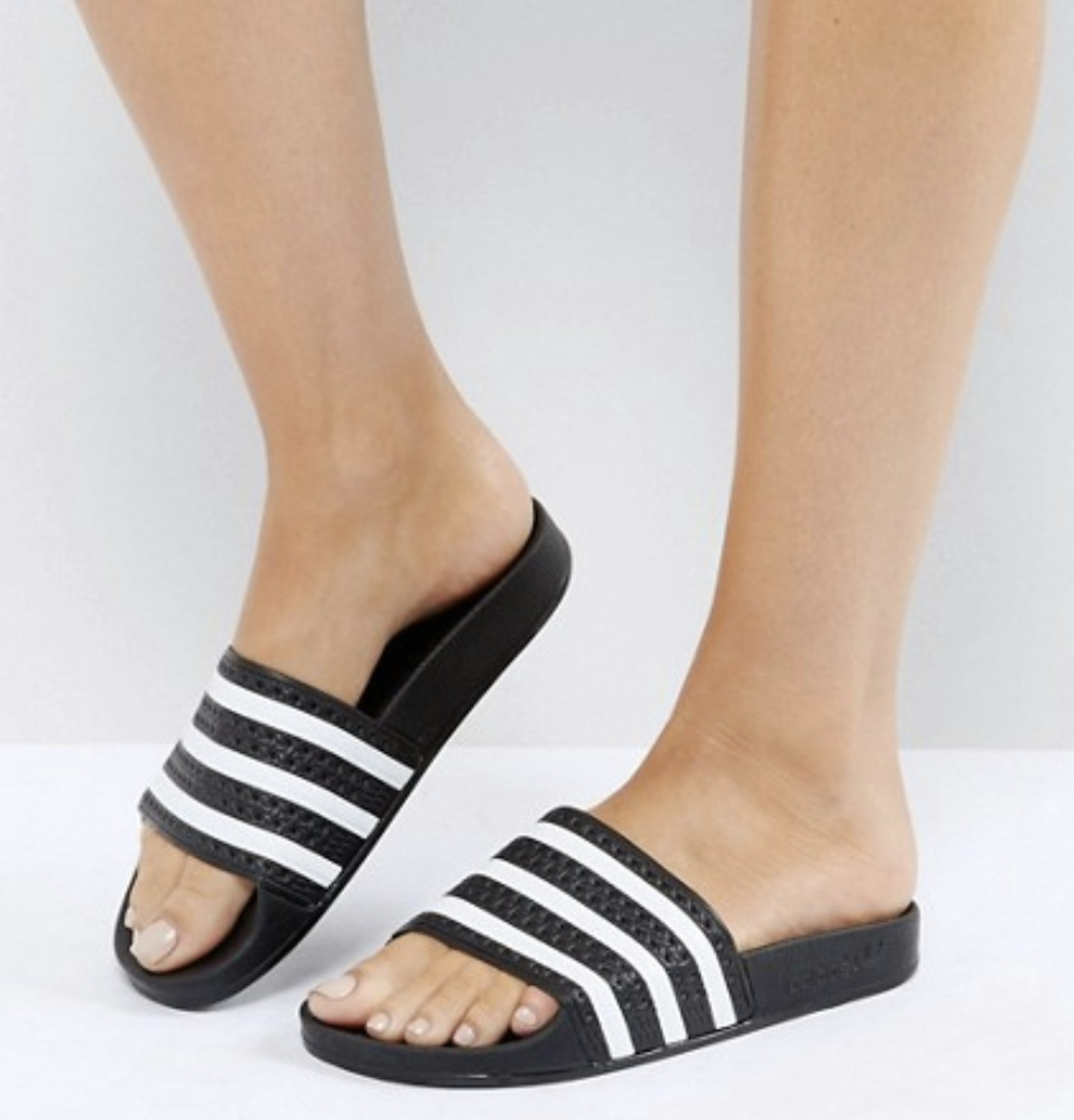 14 of 14
CREDIT: asos
Adidas Originals Adilette Sliders
The perfect summer slipper, these sliders are cool and comfortable and give you enough support that if you popped to the shops in them, no one would bat an eyelid.
Material: Rubber
Sizing: Size up
Comfort rating: 9/10
Customer review: "Great slider that if I'm honest are my favourites so far and in my opinion comfier than my comfort slider. Recommend going a size larger, which I did and all was well. Great choice of colours and designs."
The benefits of wearing slippers at home
Not only are slippers comfortable, but they can also help stop the spreading of bacterial and fungal infections, such as athlete's foot. As well as this, leaving your shoes at the door and opting for your house shoes can minimise the number of bacteria that enter your house from the outside world. When it comes to safety, wearing slippers can help prevent accidents that can occur with bare feet or while wearing slippy socks on a laminate floor.
Surprisingly, keeping your feet toasty and warm can also decrease the risk of contracting the common cold virus. Science alert: when your feet are cold, blood vessels in the nose constrict as your body tries to slow down the loss of heat from your body. This reduces the blood flow to your nose, which means there are fewer white blood cells to fight off a virus. Warm feet = less chance of getting a pesky cold. Learn something new every day, right?
Investing in a great pair of slippers is not only good for your feet, but it's also good for the environment, too - the fewer pairs of throwaway slippers we buy, the better.