January is here, and with it comes a (not altogether unexpected) third UK lockdown.
During lockdown 1.0 – which honestly seems like a lifetime ago now – I had no lofty expectations of taking up a lockdown hobby, like baking or gardening (even if I had been lucky enough to actually have a garden).
Nope. Instead, as always, I turned to my trusted friend and confidante; wine. And I wasn't the only one – research conducted by Alcohol Change UK - the powerhouse behind the official Dry January campaign – found that nearly 30% of drinkers admitted they were drinking more during lockdown. That figure rose to 33% in working women. FaceTiming friends with a bottle of rosé on my tiny balcony was as close as I was going to get to holiday and, for a while, drinking genuinely helped me cope with what was happening in the world.
From July we were granted a few months of precious freedom when the pubs were open again, which were spent frantically catching up on the missed social drinking opportunities from the spring, followed by another lockdown in November and then (let's be honest) a pretty depressing festive period.
All of it meant that over the past ten months I've found myself drinking more than ever before – and it was hardly moderate to begin with. By the end of the year, the novelty had fully worn off. Not to mention NONE of my clothes fit, and when we are allowed on the outside again, I'd like to be able to wear jeans.
Enter: DRY JANUARY.
What is Dry January?
The official Dry January campaign was set up by Alcohol Change UK way back in 2013 with just 4,000 people. Now the movement has grown to over 100,000 signing up and an estimate four MILLION taking part last year.
There's also loads of spaces on social media for anyone looking to get involved this year – or any year, for that matter.
Why I'm doing Dry January
Depending on what camp you're in, January is either a time to re-evaluate and reset all the damage you've done over the holidays or – and particularly this year – best managed with a little of what you fancy (read: wine) to get you through the hardest time of the year.
With a birthday in January (thanks, mum and dad), I've always been firmly in the latter camp. But this year is different. I can't celebrate with friends, and after the first lockdown I'd be lying if I said I didn't regret not using the time more productively.
WATCH: The cast of Winter Love Island expose the show's most outrageous secrets | Love Island Secrets
And I know – I KNOW – that simply making it through the year has been achievement enough and that just being a human that exists during a pandemic is no mean feat. There's been some (much appreciated) noise on social media recently reminding us that self-improvement ISN'T a prerequisite of a 'successful' lockdown. But my relationship with booze was something I'd been thinking about addressing even BEFORE Covid hit. And so, I thought, why the bloody hell not?
CHECK OUT: The best non-alcohol and low alcohol drinks
The best non-alcohol and low alcohol drinks slider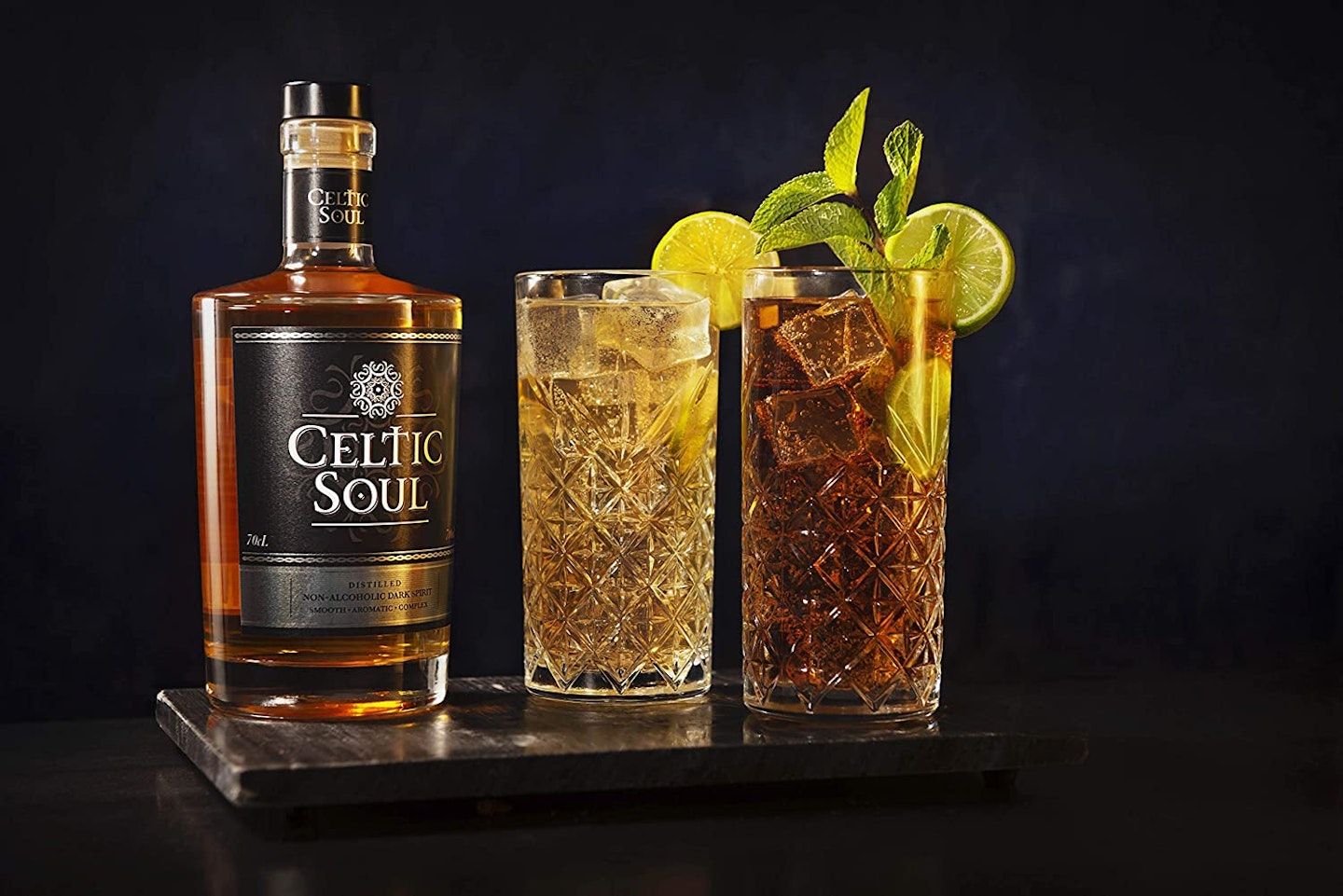 1 of 15
CREDIT: Amazon
Celtic Soul Distilled Non-Alcoholic Dark Spirit
Thought teetotallers couldn't enjoy a rum-free dark and stormy? Well, you're wrong. This gorgeously spiced dark spirit from Celtic Soul is the perfect non-alcoholic replacement for rum, and tastes yummy even just poured over ice.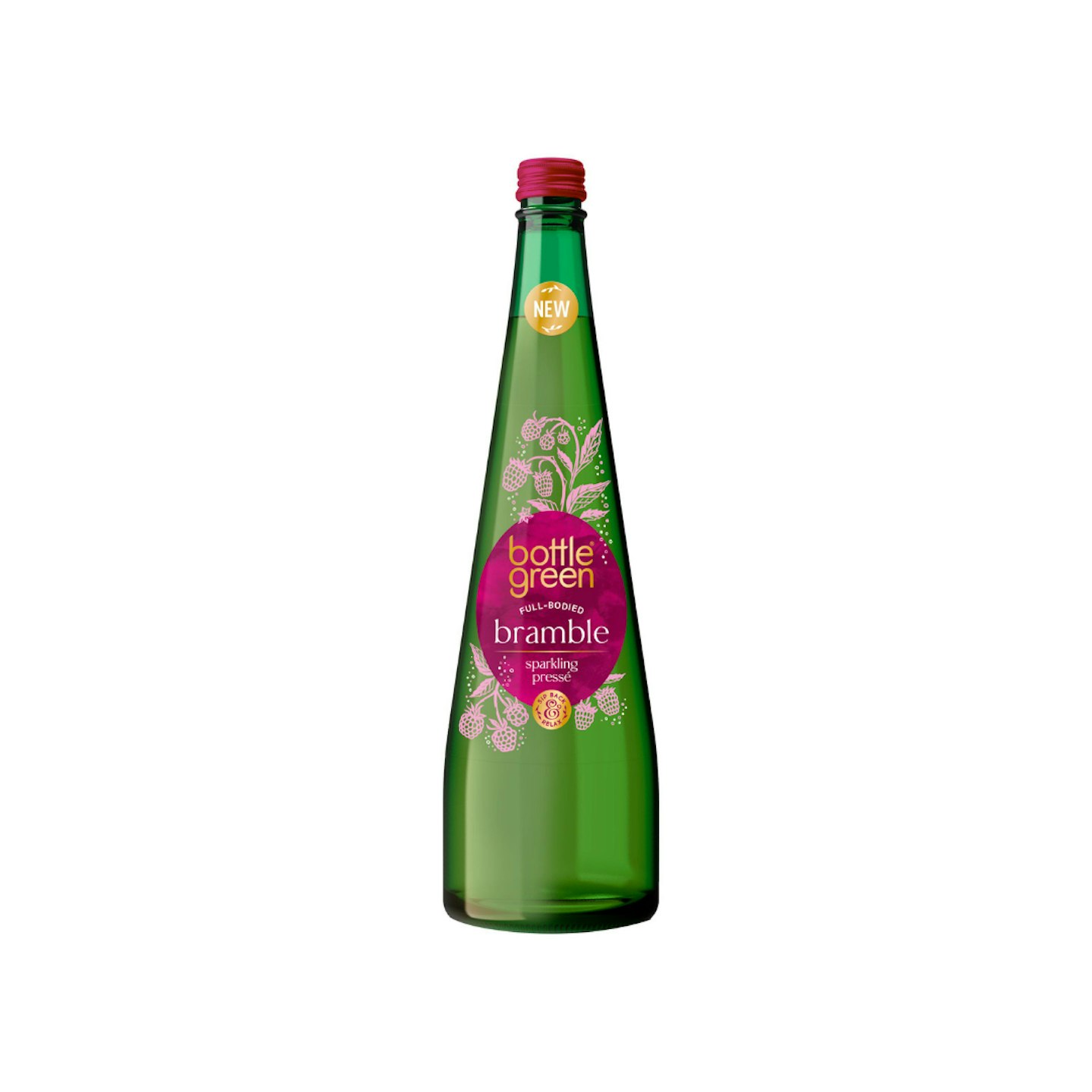 2 of 15
CREDIT: Sainsbury's
Bottlegreen Bramble Presse 750ml
Elderflower cordial is a mainstay in any non-alcoholic drink, but its not always the right pick for a festive tipple. Elderflower king Bottlegreen has released this wintery new presse that'll look lovely in fluted glasses with a few cranberries floating on top.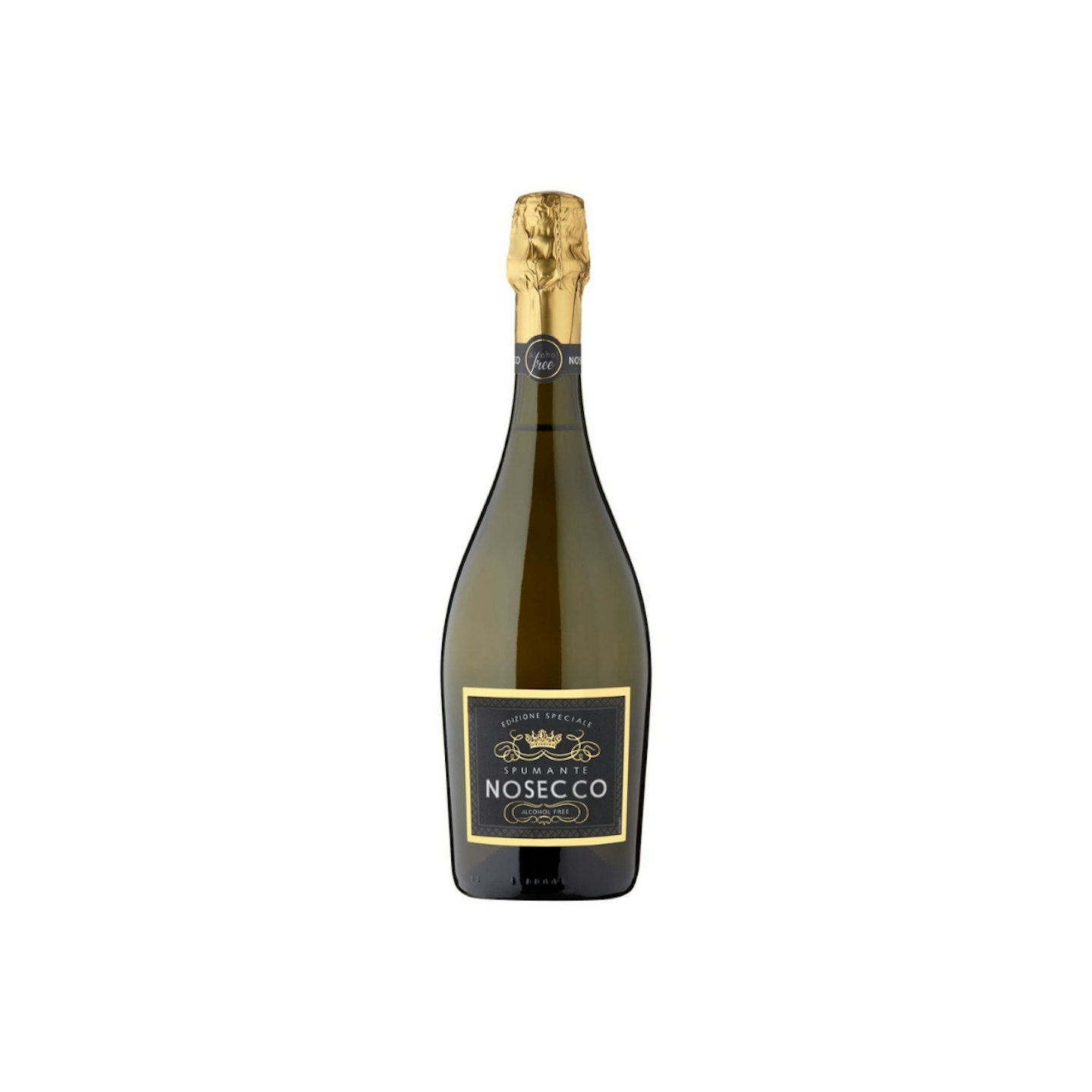 3 of 15
CREDIT: Morrisons
Nosecco Alcohol Free 75cl
You don't have to feel left out of the cork-popping with this fabulous sparkling Nosecco. It tastes light and bubbly with notes of white grapes and flowers. Delish, tbh.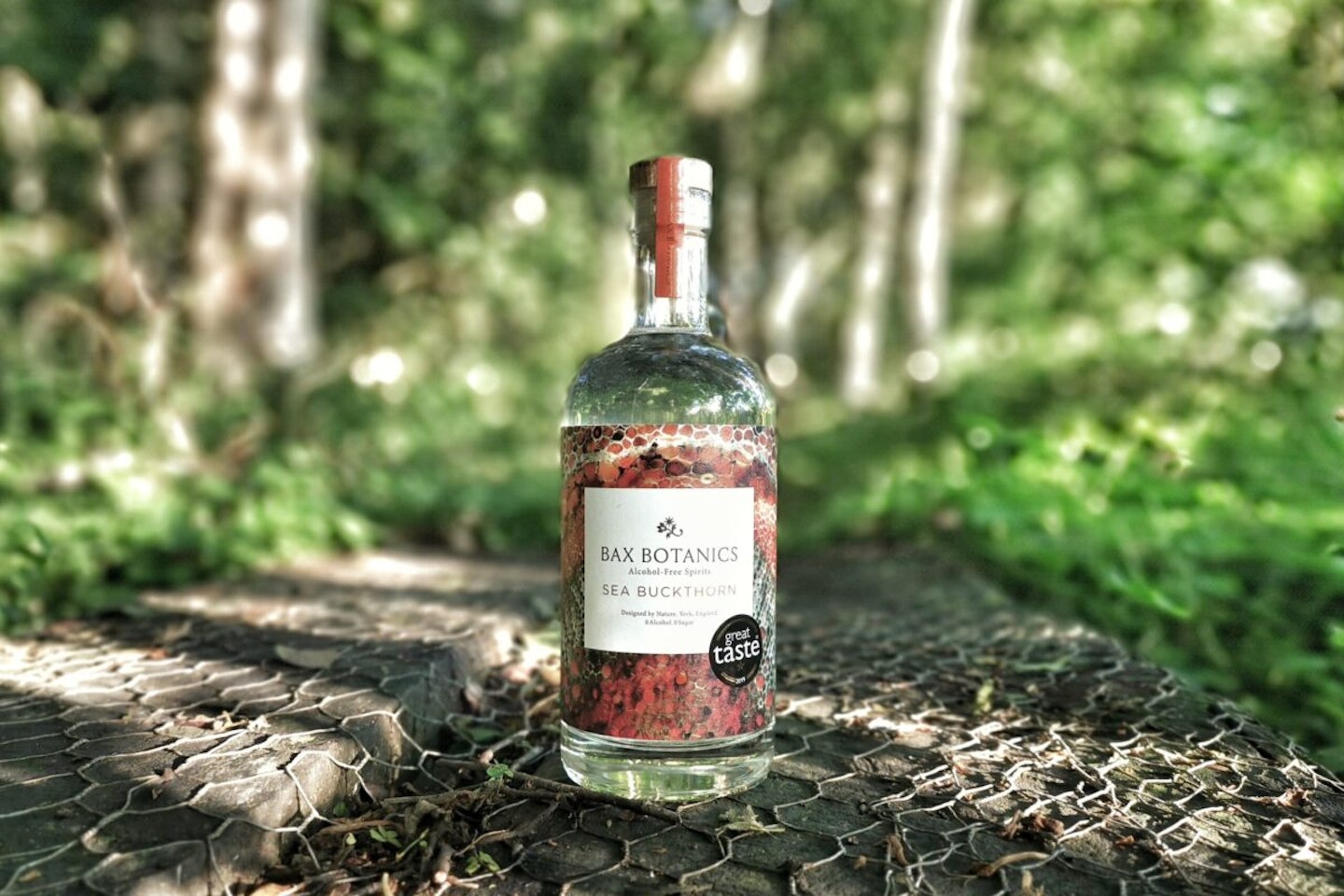 4 of 15
CREDIT: Bax Botanics
Sea Buckthorn 500ml
If you love a good G&T, you'll love this non-alcoholic spirit by Bax Botanics. Fragrant herbs, berries and Seville oranges create a complex, bittersweet fruit profile in this no-sugar, no-sweetener drink. Serve with tonic, ice and a slice of fresh orange.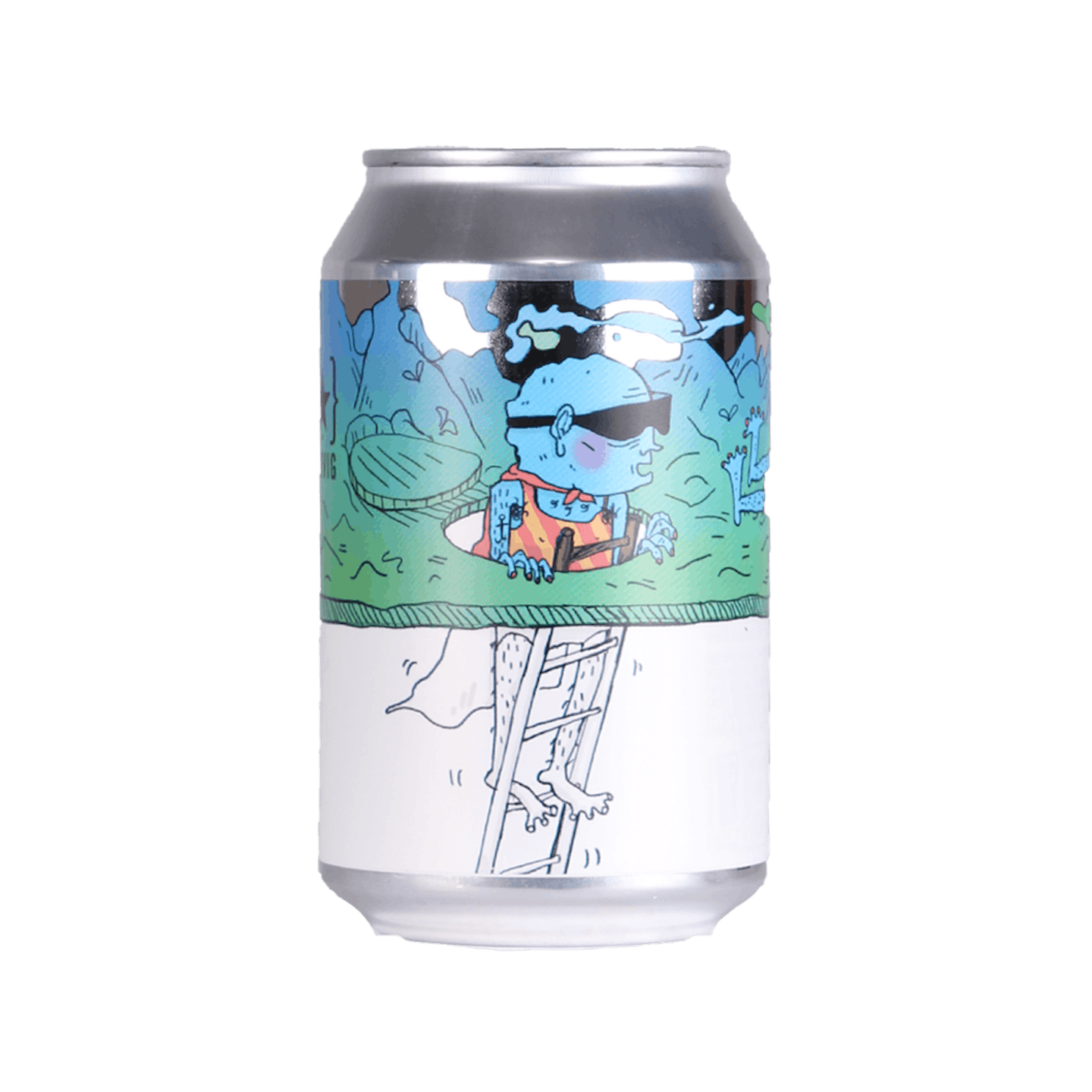 5 of 15
CREDIT: Beer Merchants
Lervig No Worries alcohol free beer
Tasteless alcohol-free beer is a thing of the past with this tasty, refreshing pale ale from Lervig. The Norwegian beer has a pleasant, malty taste and the can wouldn't look out of place in a trendy bar.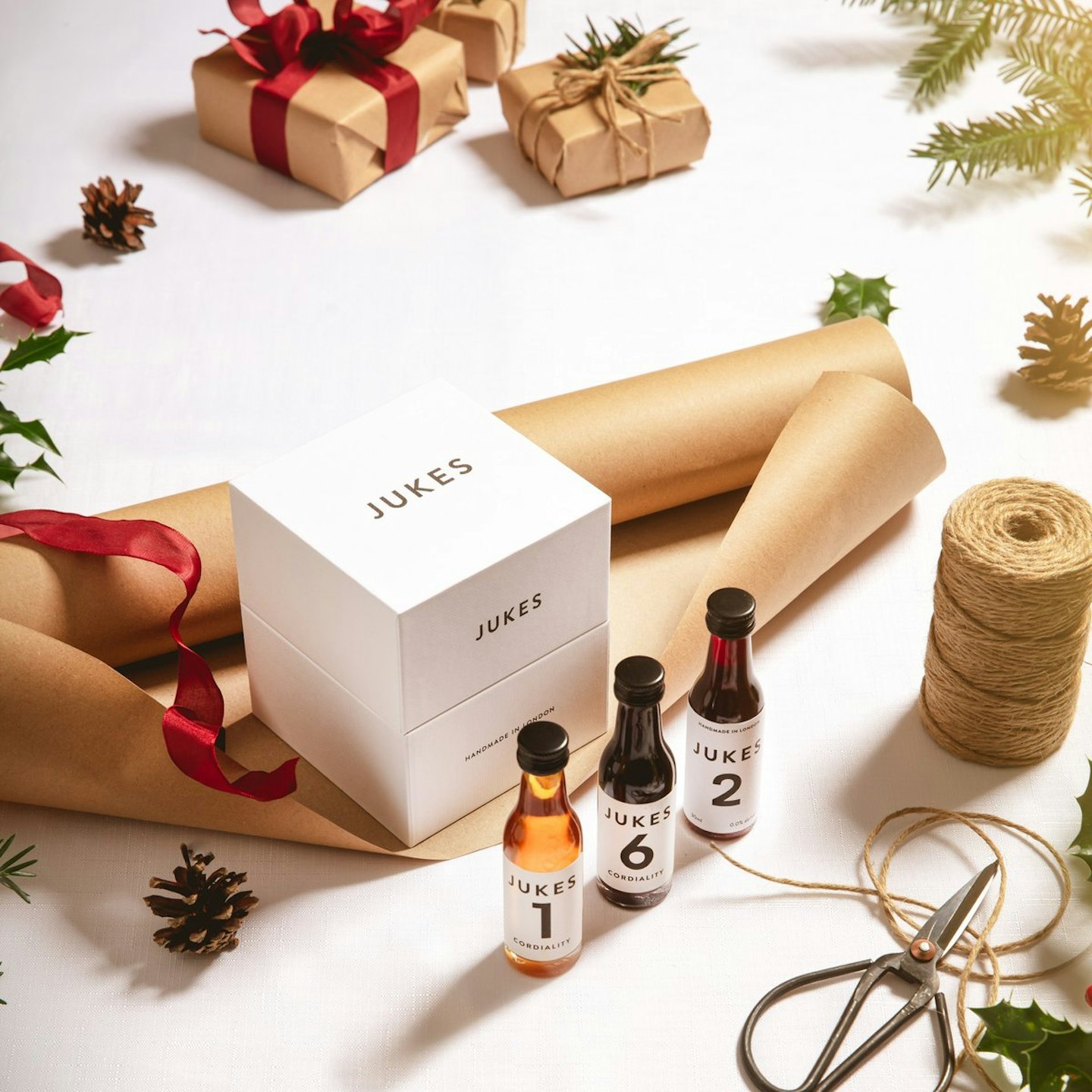 6 of 15
CREDIT: Jukes
Jukes Cordialities Tasting Box
This alcohol-free tasting box is more a gift than a drinks and nibbles option. It contains nine 30ml bottles of alcohol-free cordials that make a delicious replacement for wine, as well as in-depth tasting notes.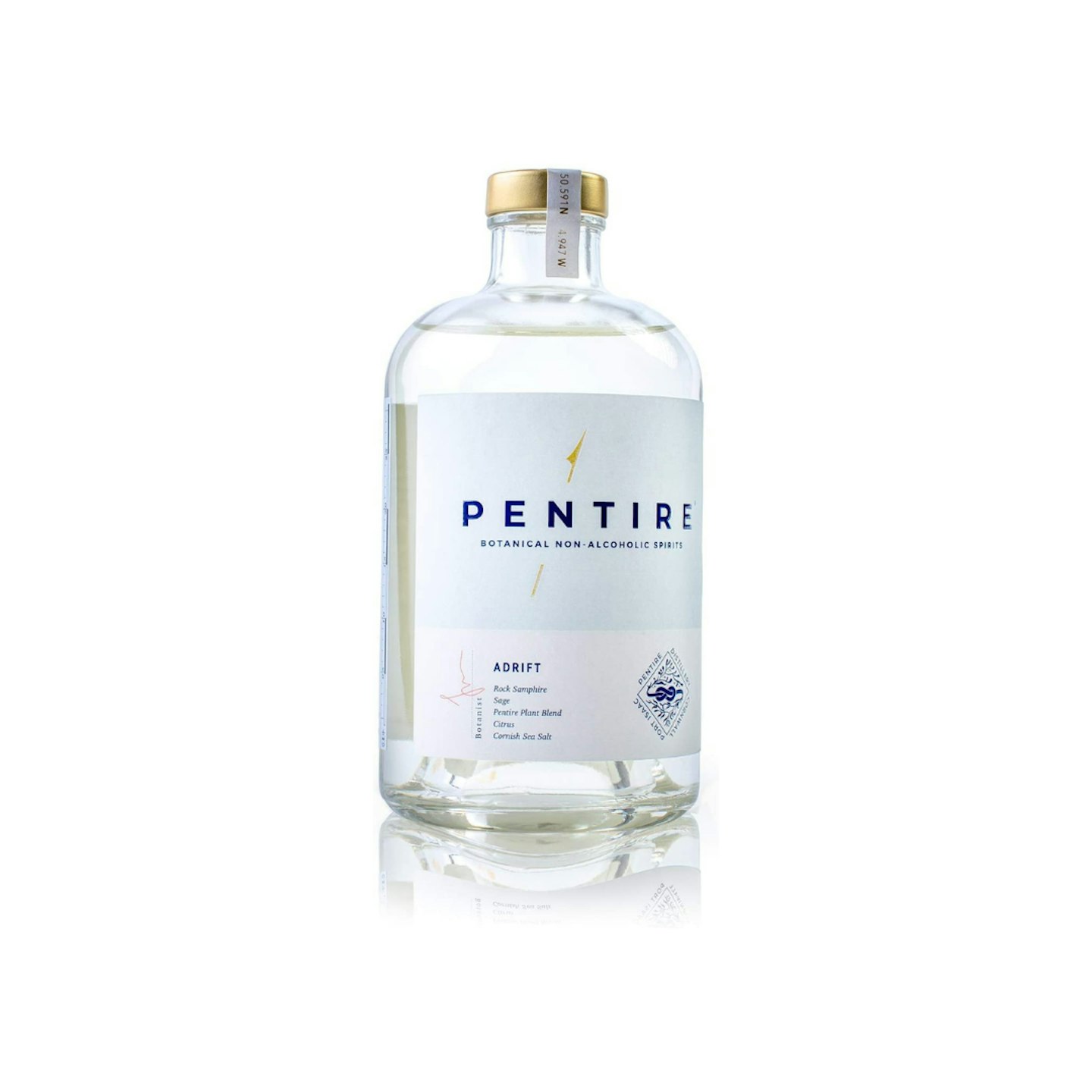 7 of 15
CREDIT: Amazon
Pentire Adrift 70cl
Another excellent choice for gin-lovers, this distilled, botanical, non-alcoholic spirit tastes clean and zesty. It's infused with rock samphire, sage, citrus and Cornish sea salt - all fine pairings for a plain tonic and some strips of citrus fruit.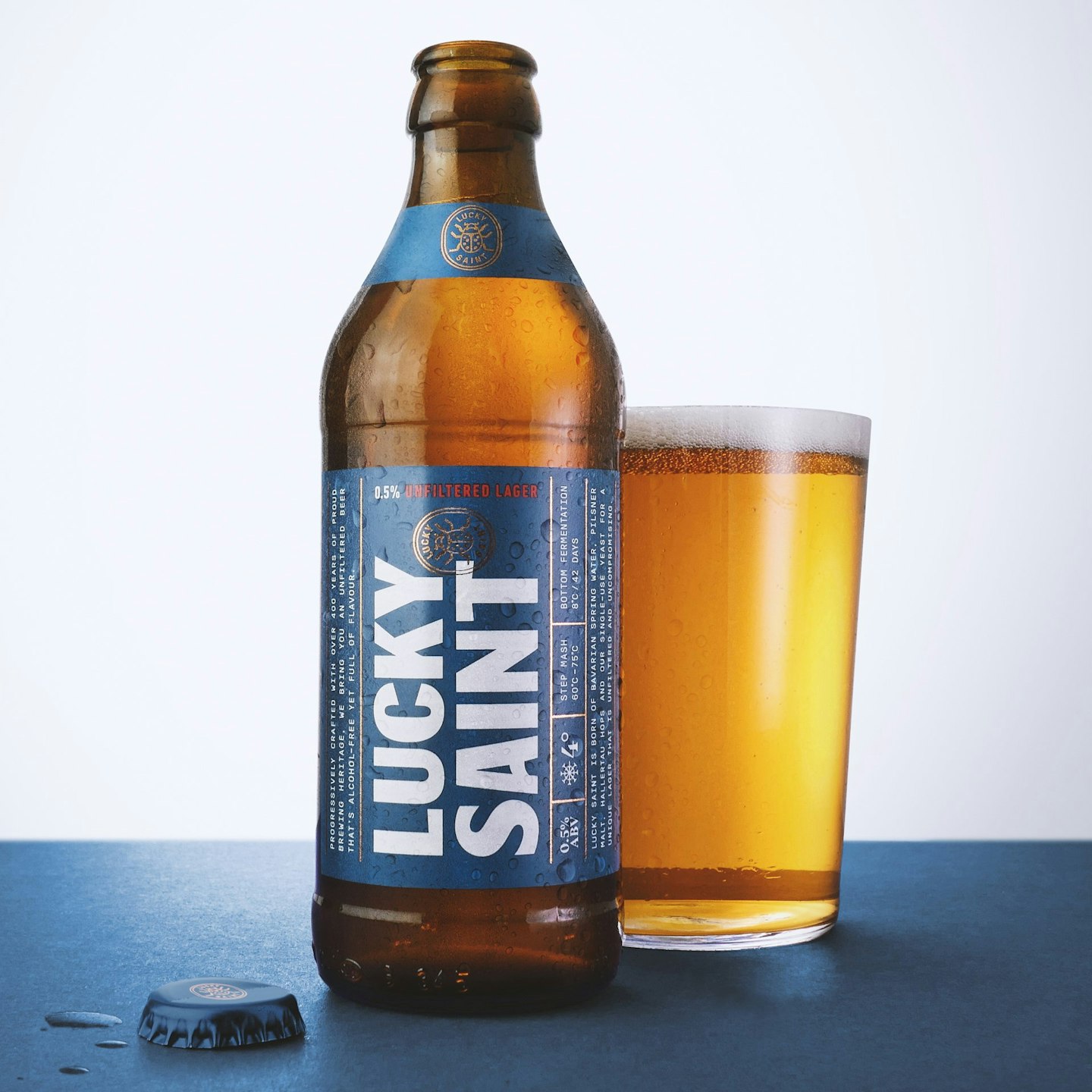 8 of 15
CREDIT: Lucky Saint
Lucky Saint - 12 X 330ml Bottles
This boujee-looking low alcohol beer is a firm favourite among non-drinkers. It's made from pilsner malt, giving it a lovely fresh taste not dissimilar to your classic alcoholic pils.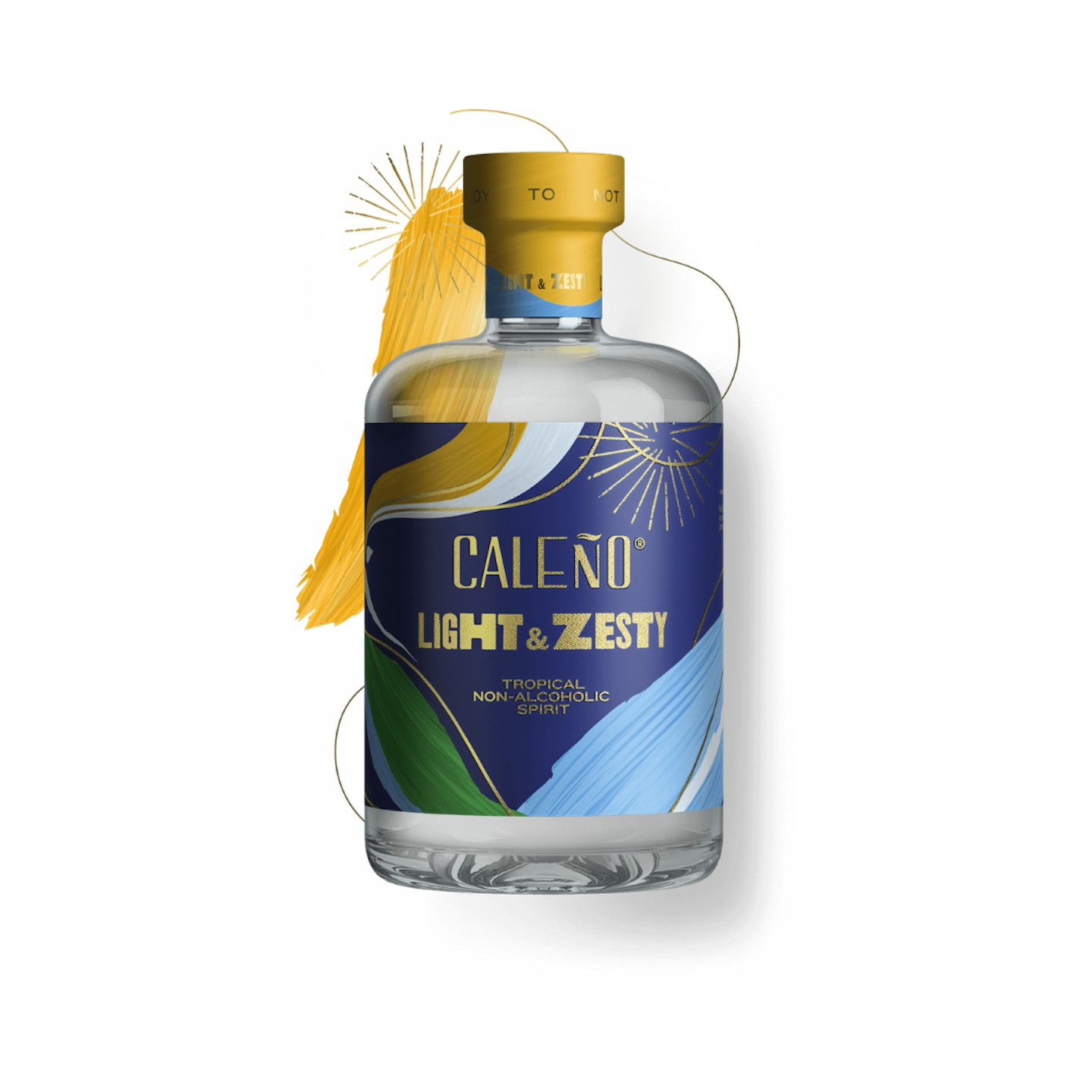 9 of 15
CREDIT: Caleu00f1o Drinks
Light & Zesty, Caleño Drinks
Transport yourself on hols with this light and zesty blend of tropical, citrus and spice botanicals. The non-alcoholic spirit also features the unique golden Inca berry and is inspired by the rhythms and colours of Columbia. Simply pour over tonic and ice, sit back and dream of holidays.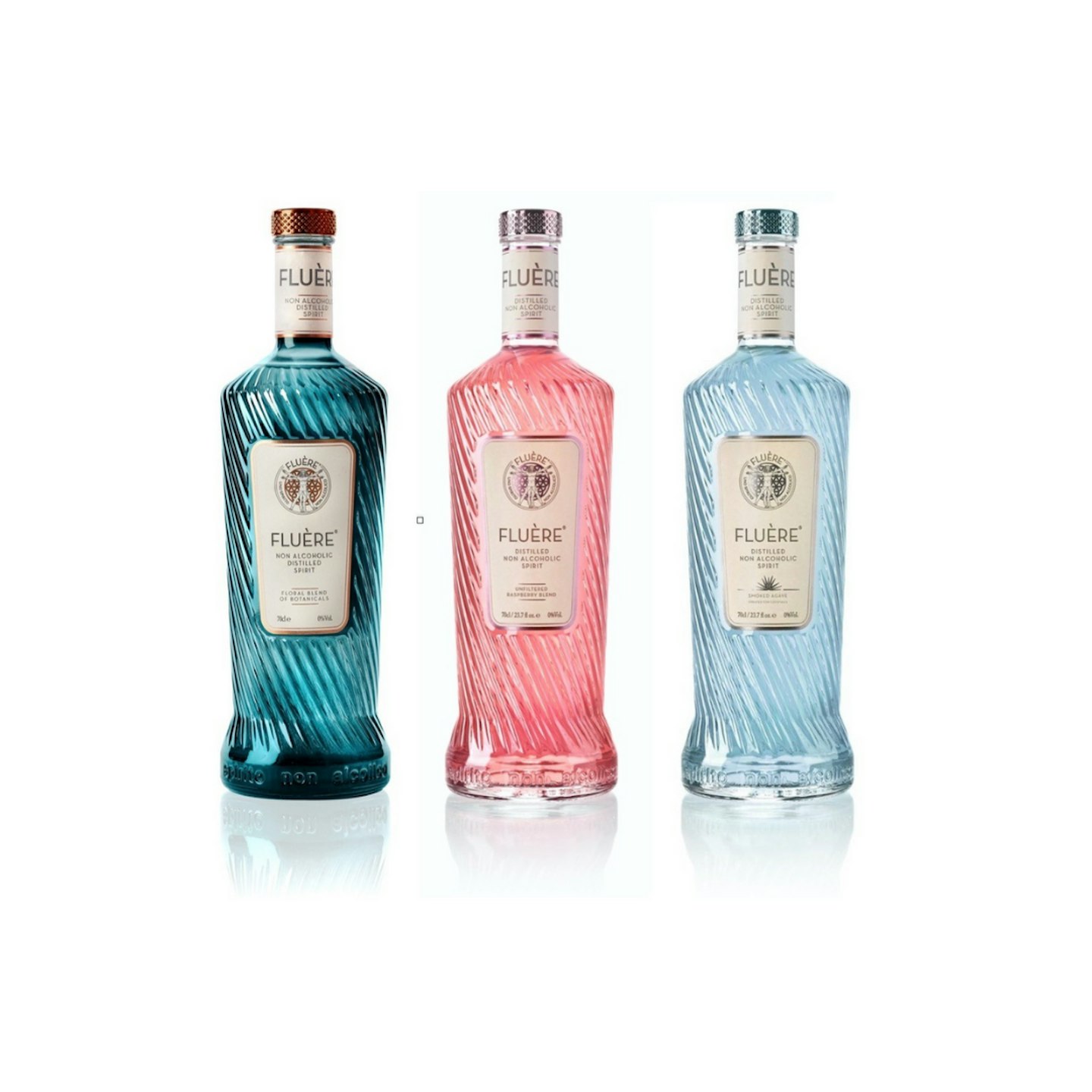 10 of 15
CREDIT: Amazon
Fluère floral blend Non-Alcoholic spirit, 70cl
If you're looking for something that'll look nice in your drinks cabinet (or shelf, trolley etc...) then Fluère is the answer to your non-alcoholic prayers. This gin alternative is infused with coriander, juniper, lavender and lime peel for a complex taste with that unique alcoholic bite, without the booze.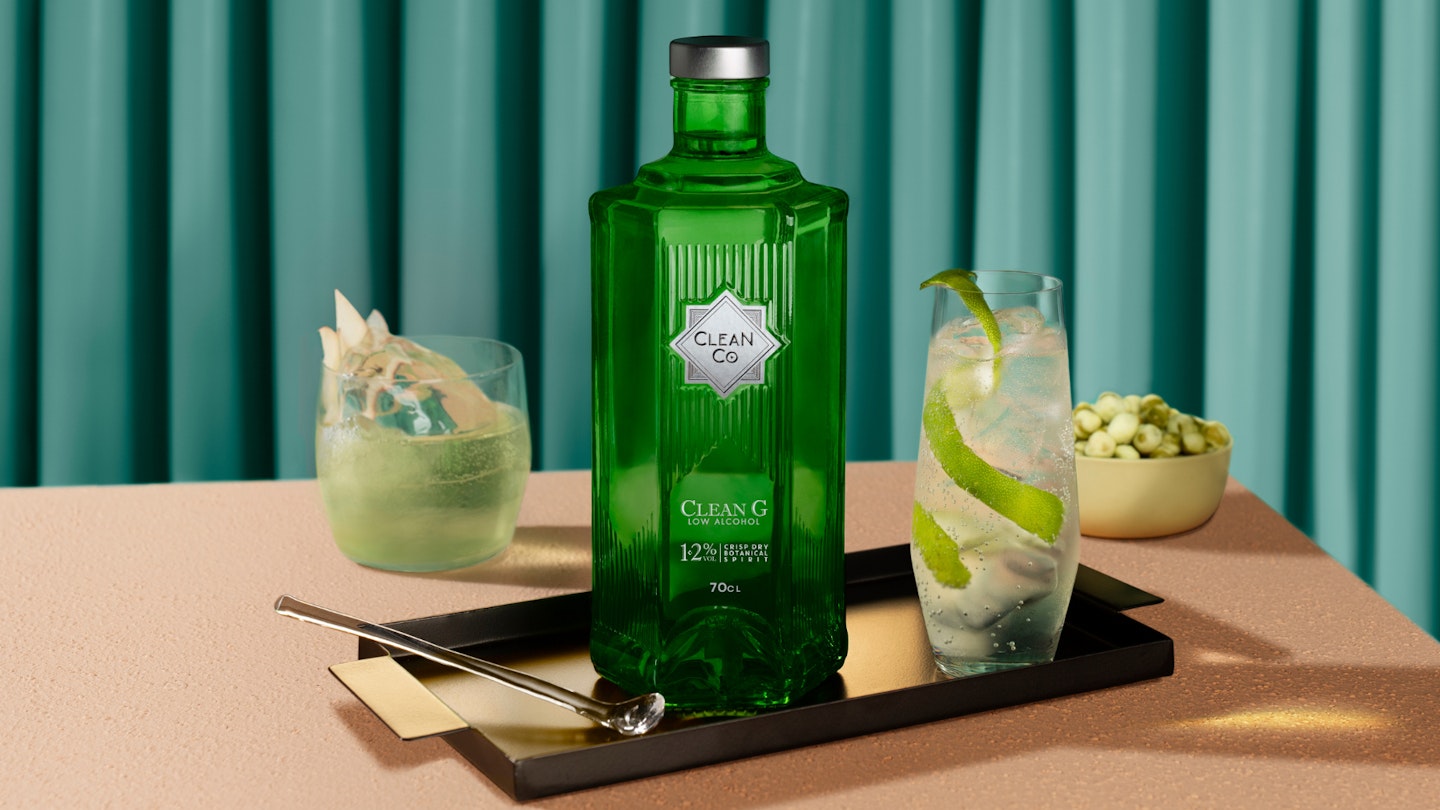 11 of 15
CleanCo CleanGin 1.2%
The brainchild of Made in Chelsea's Spencer Matthews, CleanCo creates delicious, full-flavoured alternatives to your favourite full-strength spirits. There is a range of flavours available, but you can't beat a classic G&T. Crisp juniper, balanced with aromatic botanicals, giving it a wonderful cloudy appearance. It's delicious with a light tonic, lemon, and fresh mint leaves to garnish.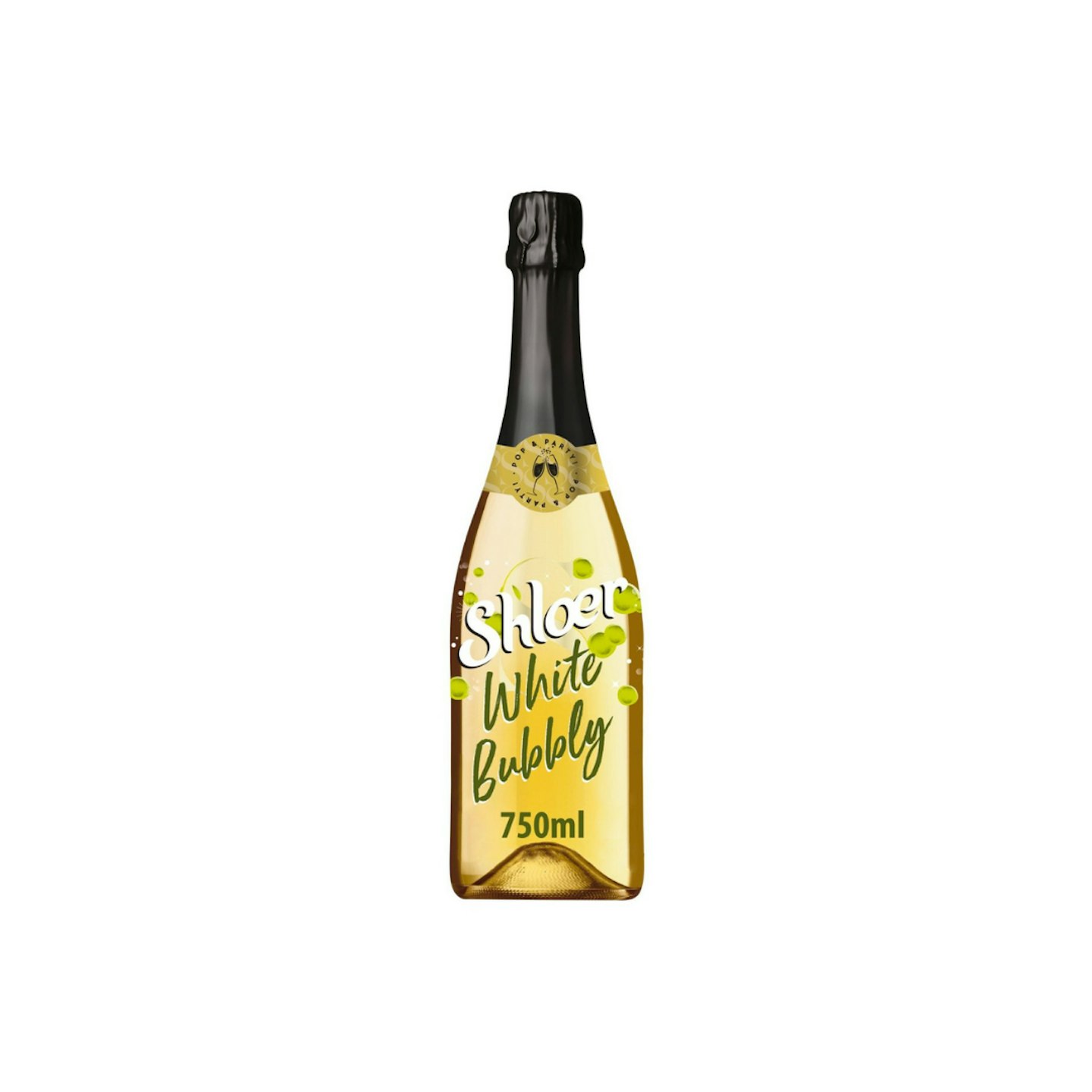 12 of 15
CREDIT: Ocado
Shloer White Non Alcoholic Bubbly Sparkling Juice Drink 750ml
We all know Shloer is the OG of non-alcoholic drinks, it's got that classic white and red grape juice taste and enough bubbles to make it feel special. Now, non-drinkers can get in on the cork-popping action with this extra-special bubbly bottle.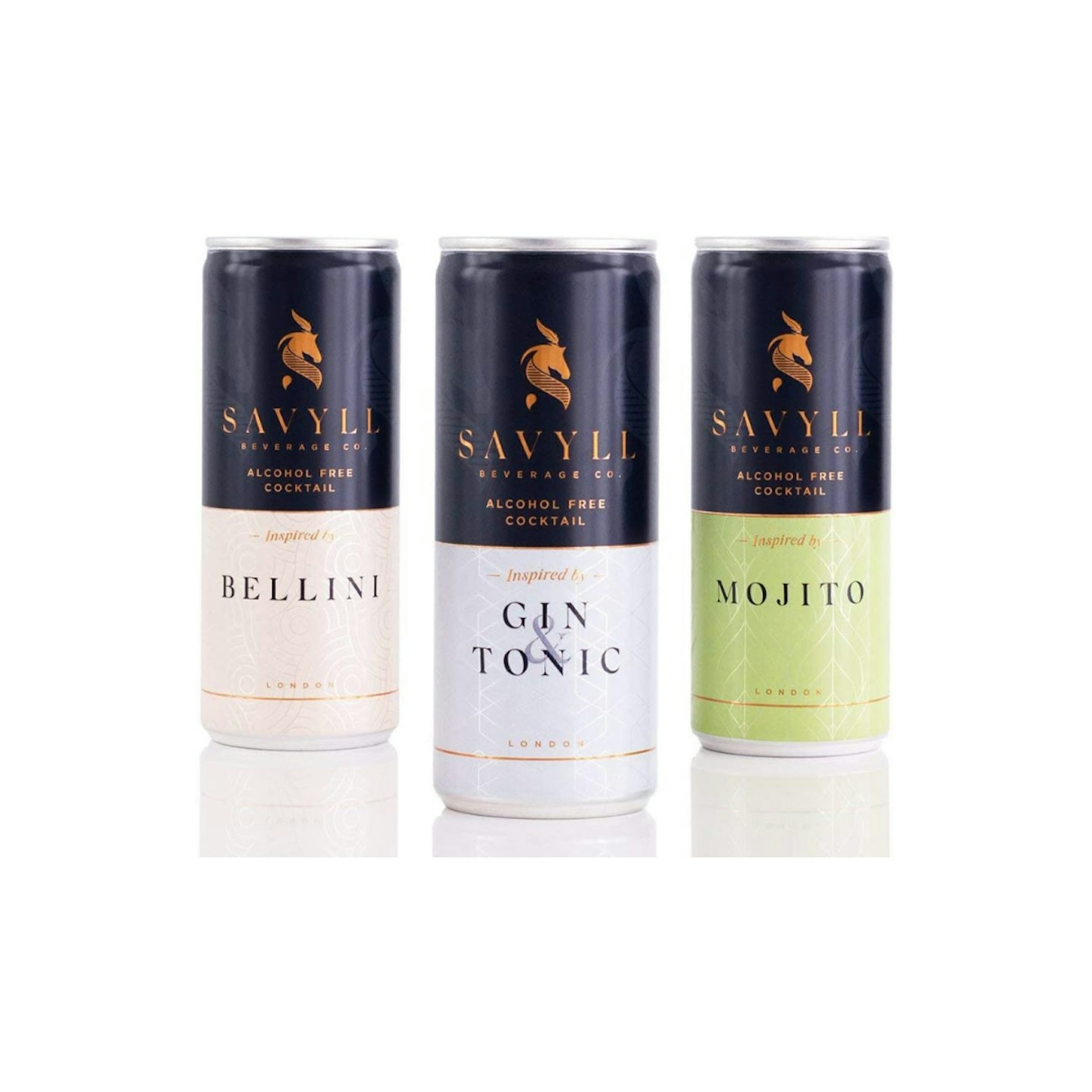 13 of 15
CREDIT: Amazon
Savyll Tasting Pack - Alcohol-Free Cocktails (Case of 6 x 250ml Cans)
If you or your non-drinking guests are more from the cocktail persuasion, you'll need to stock up on some pretty good mocktails. This tasting pack from Savyll contains all the classics - a mojito, bellini and a g&t for your sipping pleasure.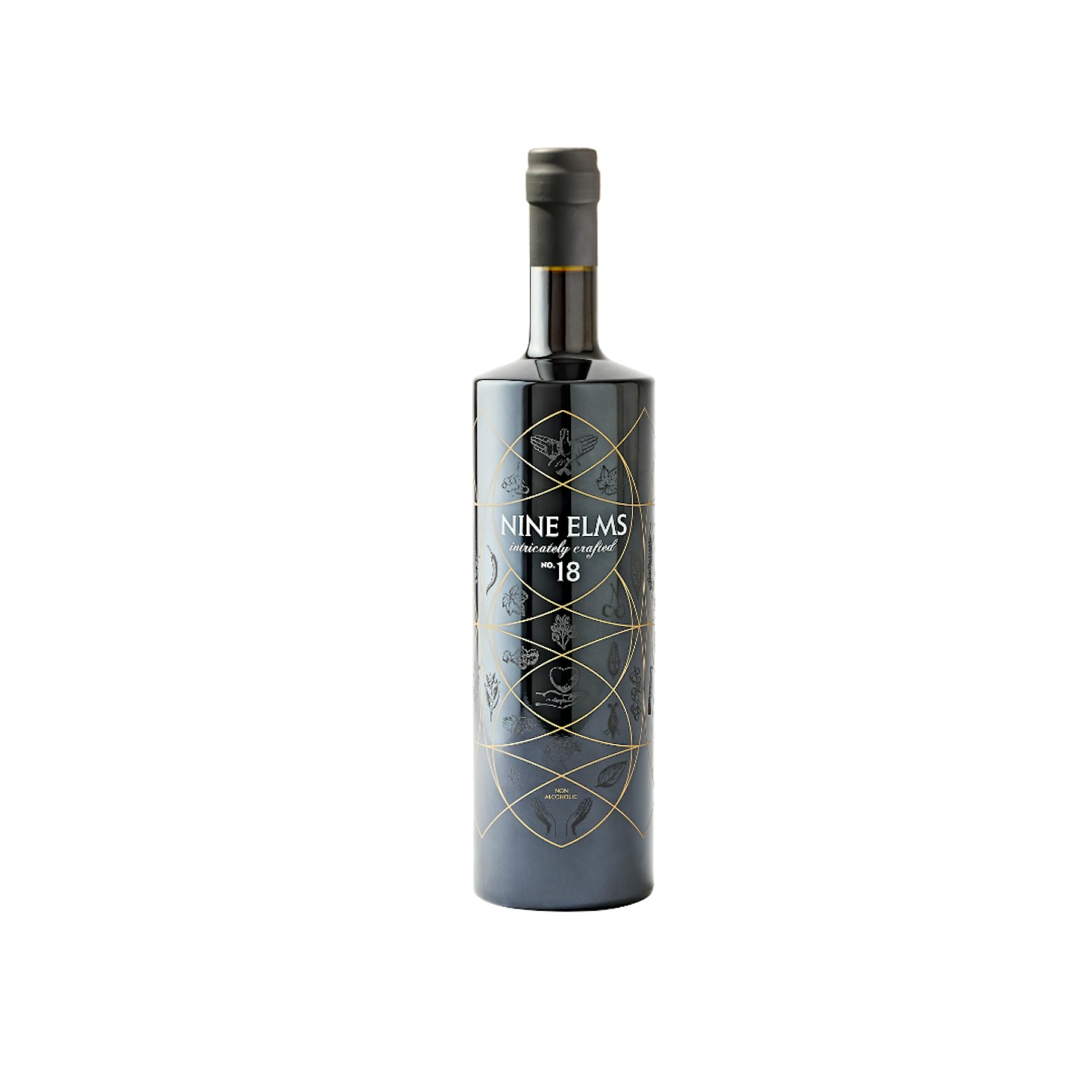 14 of 15
CREDIT: Master of Malt
Nine Elms No.18 Bottling Note
This non-alcoholic tipple gets its name from Nine Elms in London, where it's produced. No.18 is the first in a series of releases from the distillery specially designed to complement food - perfect for Christmas dinner. The idea is to sip the botanical drink neat alongside your meal, but a splash of tonic would do nicely too.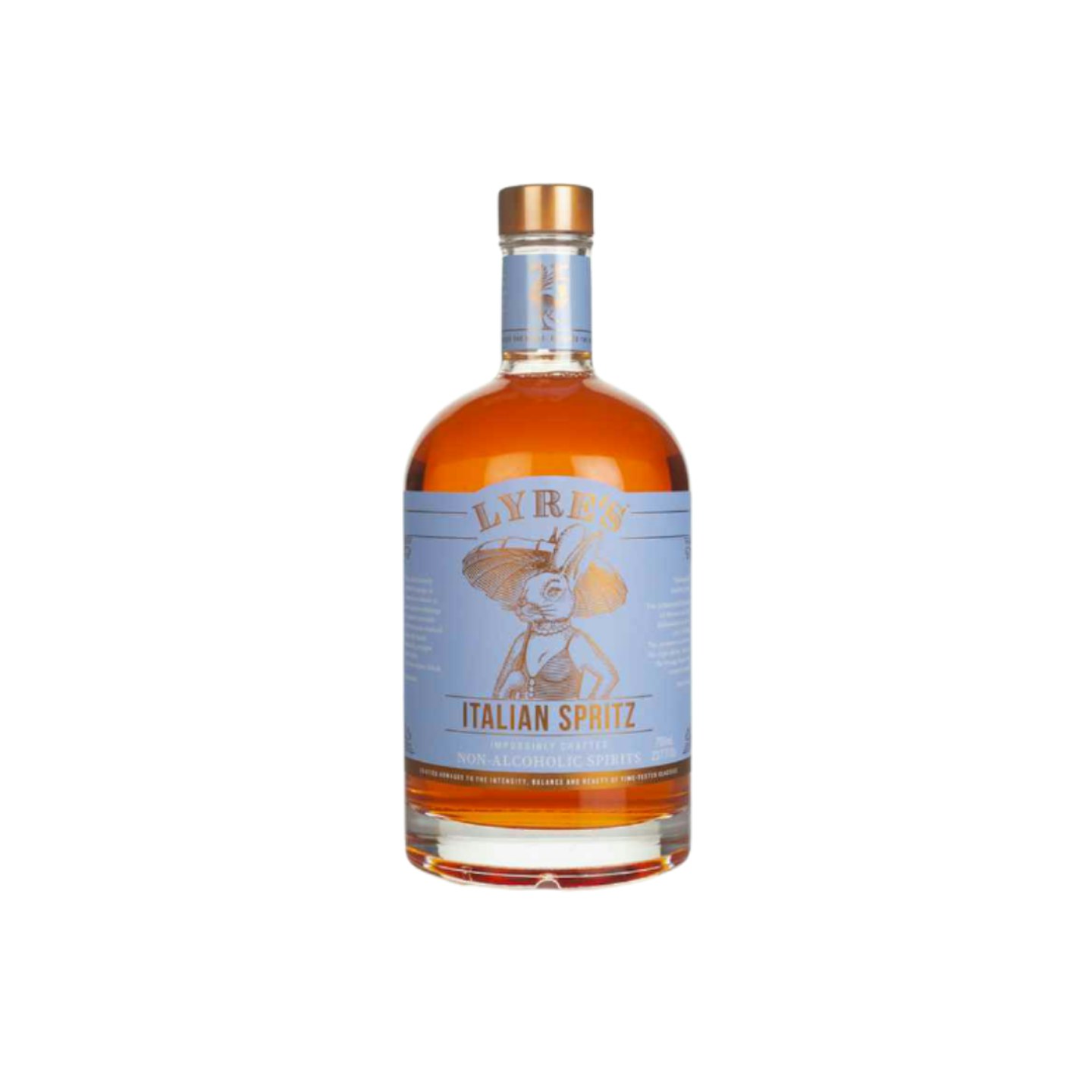 15 of 15
CREDIT: Master of Malt
Lyre's Non-Alcoholic Italian Spritz
Non-drinkers don't have to miss out on trendy spritzy drinks (Aperol, we're looking at you...). This Italian tipple has that classic bittersweet orange taste, perfect for pairing with some Nosecco and soda water with a big wedge of fresh orange.
READ MORE
5 amazing mocktail recipes to help you get through Dry January
Vegan and vegetarian friendly restaurants - by CHLOE, Stem + Glory, Bill's and more
Less than a week in, and I'm feeling pretty good! Even BoJo's dreaded January 4th address didn't have me reaching for the vino – but it's early days, and I'm going to need all the help I can get to manage this lockdown sans sauce.
Thankfully, the sober curious movement has been growing in popularity for a while now, particularly among young women; and there's a whole word of resources, literature and booze-free alternatives out there at the moment. Over the next month – for what will be my first ever foray into sobriety – I'll be chatting to the women who have done it for real, and checking out the best products for a booze-free lifestyle.
I'll be celebrating my first birthday without wine in my adult(ish) life, and, if I do fall off the wagon, I'll be writing about it here.