Two weeks into Dry January and I haven't had a drink at a single social event, or caved once when a colleague has offered to get a round in.
Obviously.
With no parties or pub trips to turn down, temptation to abandon a sober month and get shit-faced with my pals has been non-existent. Which makes me think – am I cheating?
I'm most certainly a social drinker in normal times. But I'm also a lone drinker, and love to treat myself to a glass (or a bottle) of wine in front of the TV on any given day. I also, like a lot of people, use alcohol to break up the day, to delineate between work hours and leisure time, and to cope with work pressures and the relentless bad news cycle.
So though this month I'm not going to be able to hone any drink-refusal skills, I will hopefully learn how to stomach stress, loneliness and boredom (oh, so much boredom) without the emotional cotton wool.
"Home is where many of us do at least some, but possibly even the majority of our drinking - so breaking these habits can be just as tricky, and just as worthwhile," says Dr Richard Piper, Chief Executive of Alcohol Change UK, the charity behind the official Dry January campaign.
"That might be especially true for people who found themselves drinking more at home during lockdown one. Even though we're not going out partying this Dry January, turning down drinks offered by a partner or housemate gives us a great chance to practise.
"Then there's coping with cravings - that feeling of 'Mmm, I really fancy a drink.' Making sure you can choose when to have a drink, rather than finding yourself pouring every time the thought crosses your mind, is a big step forward when it comes to healthier drinking habits."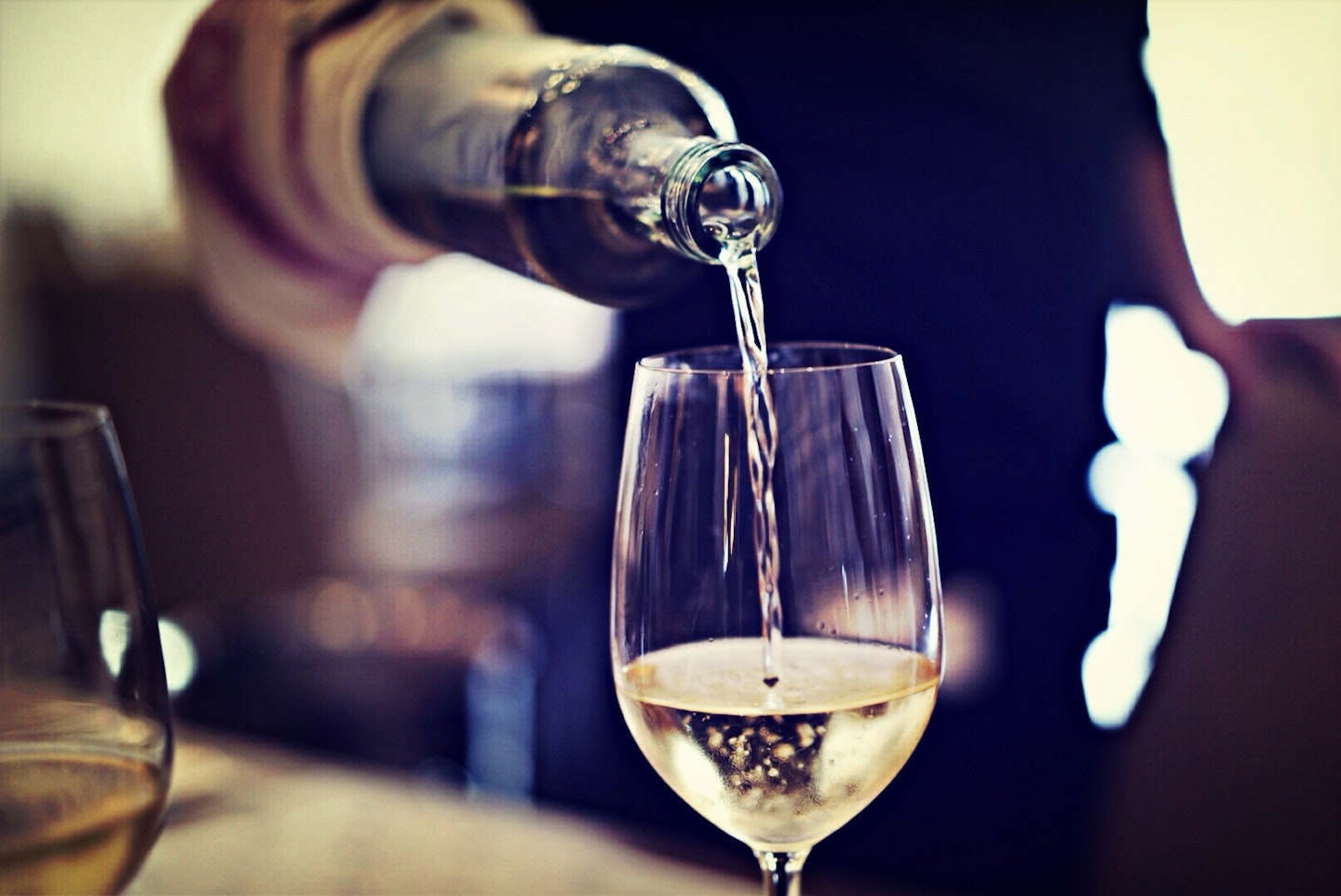 Pouring a drink every time the thought crosses my mind? Yep, guilty as charged. During previous lockdowns, I've refused to even consider limiting my drinking, because, well, the world is crap, right? The thought of a nice cold glass of Pinot normally crossed my mind at about 3ish (on a good day), and I'd power through the rest of the day with the image in my mind's eye like a carrot on a string. Sometimes I wouldn't even make it until 5.30 before I caved (sorry, boss).
I may have only been boozeless for two weeks (a RAGING hangover on NYE meant I'm one day ahead of schedule) but I'm already pleasantly surprised to realise that I can switch off from work just as easily with a walk round the block, a hot shower or a living room workout. And this is something I'm hoping to be able to bring forward with me into a post lockdown world.
CHECK OUT The best alcohol free bars in the UK for when we're finally allowed out again
Sober October bars slider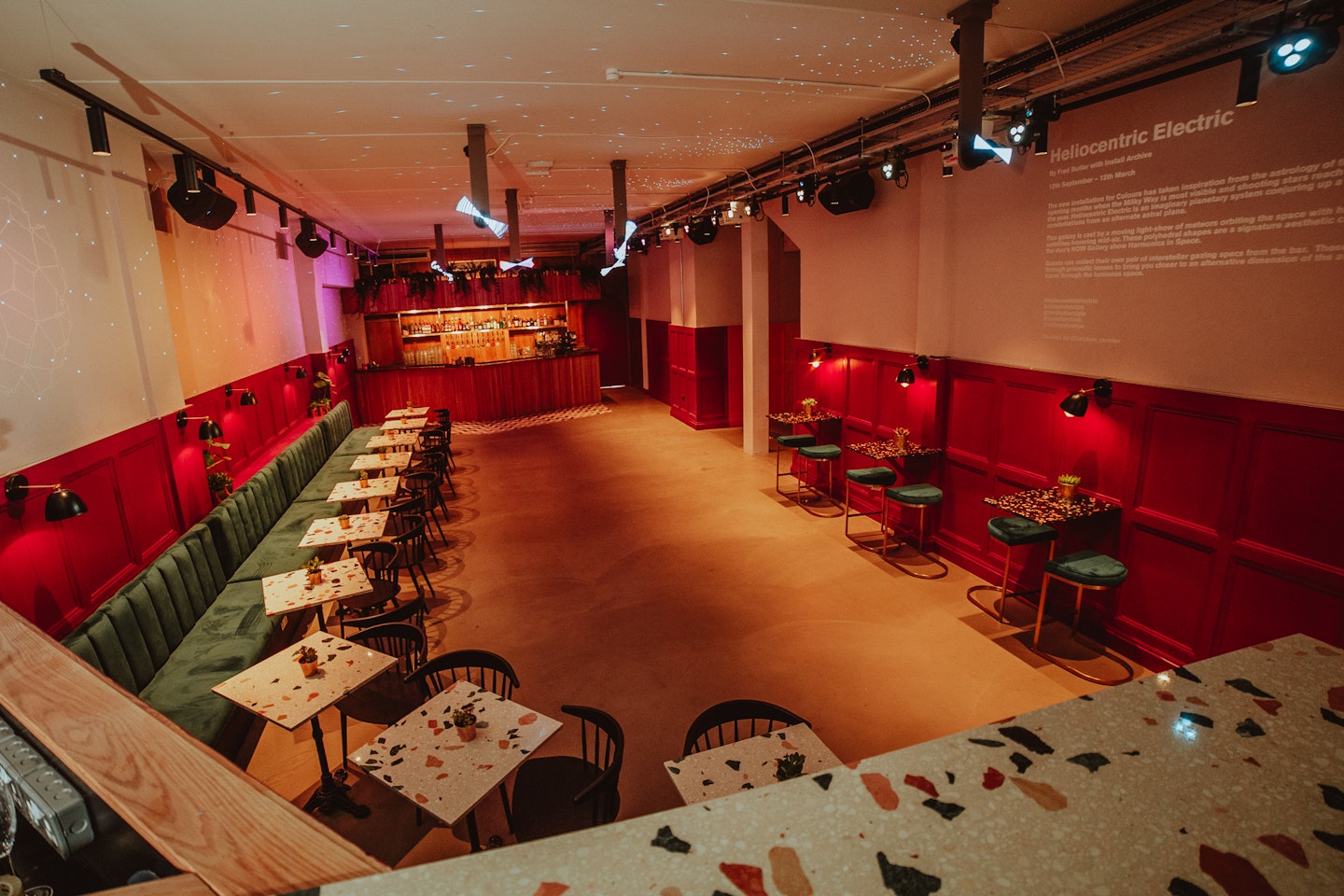 1 of 9
Colours, Hoxton
Formerly the Hoxton Bar and Kitchen, this heavy-weight nightspot has had a revamp and a change of name - welcome to Colours. It's new name and decor reflect a change in direction for the establishment and Colours has a real focus on sober-free socialising, with alcohol free mixer events every Tuesday.
2 of 9
BrewDog, nationwide
BrewDog is much more than just a watering hole for the hipster craft-beer drinking elite. In recent years they've extended their menu to include a host of fine wines and cocktails, but their biggest achievement has to be their permanent menu of low and non-alcohol craft beers and ales.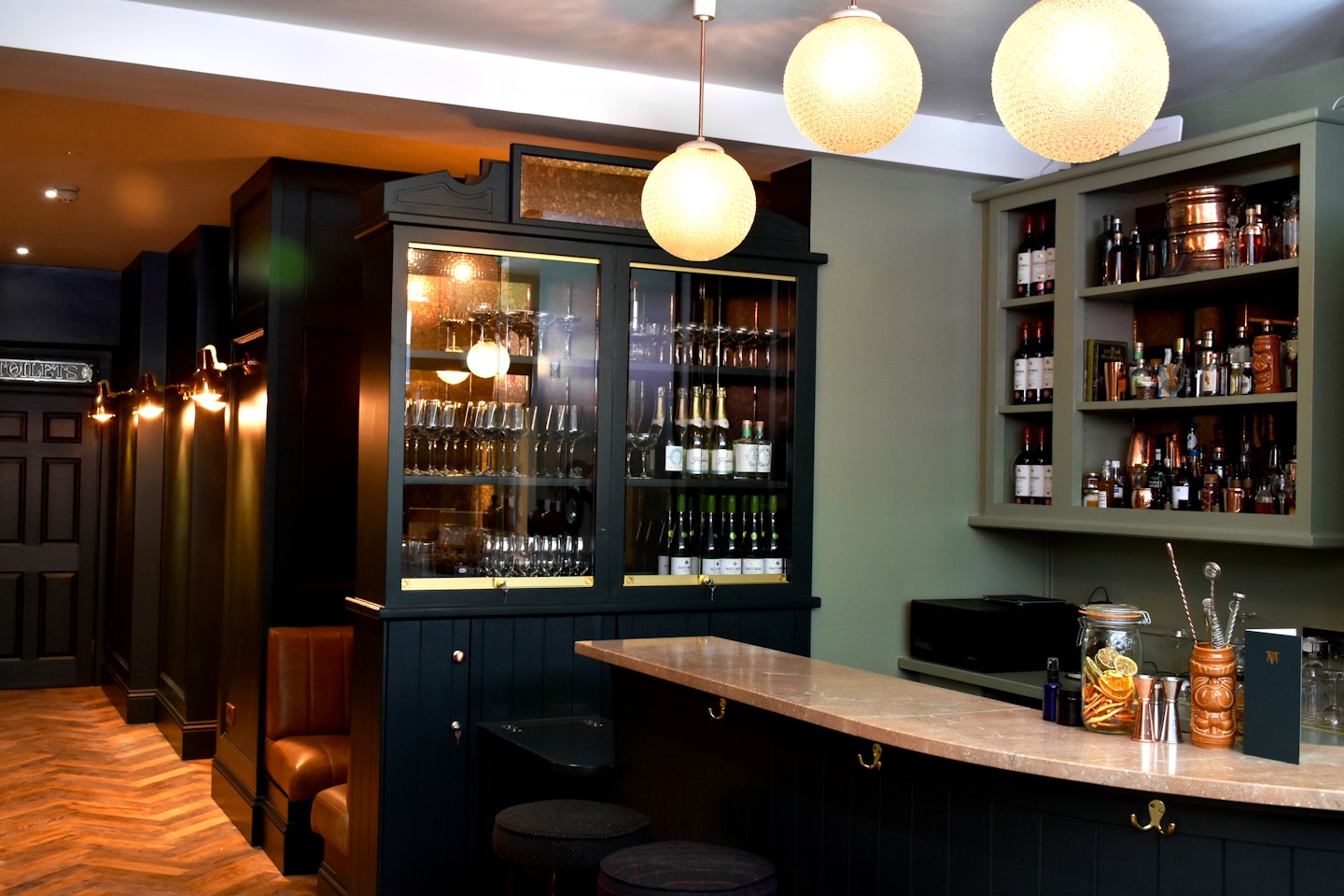 3 of 9
The Virgin Mary, Dublin
The cleverly names Virgin Mary is Ireland's first permanent alcohol-free cocktail bar for teetotallers who want every inch of the glam cocktail party experience. Expect gorgeous décor and an impressive mocktail menu with serious attention to detail. They even won the Innovative Bar of the Year award at this year's Bar Awards.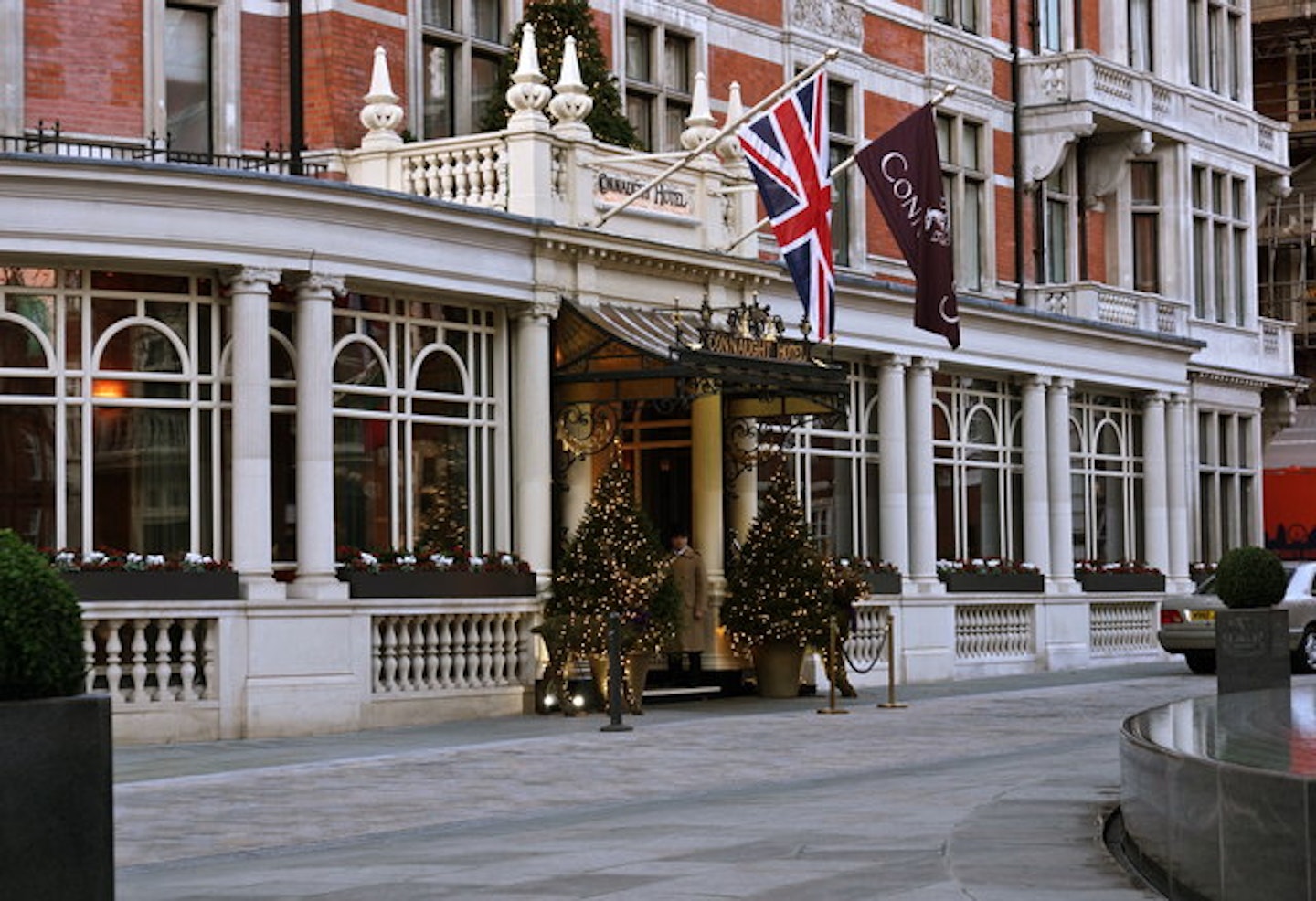 4 of 9
The Connaught Hotel bar, London
Drinking your cocktails virgin is no unsophisticated affair at The Connaught Hotel bar in London, with an award winning mocktail menu and a seriously luxurious ambiance. Just make sure you've got a few bob spare, as it's prices match it's five star service.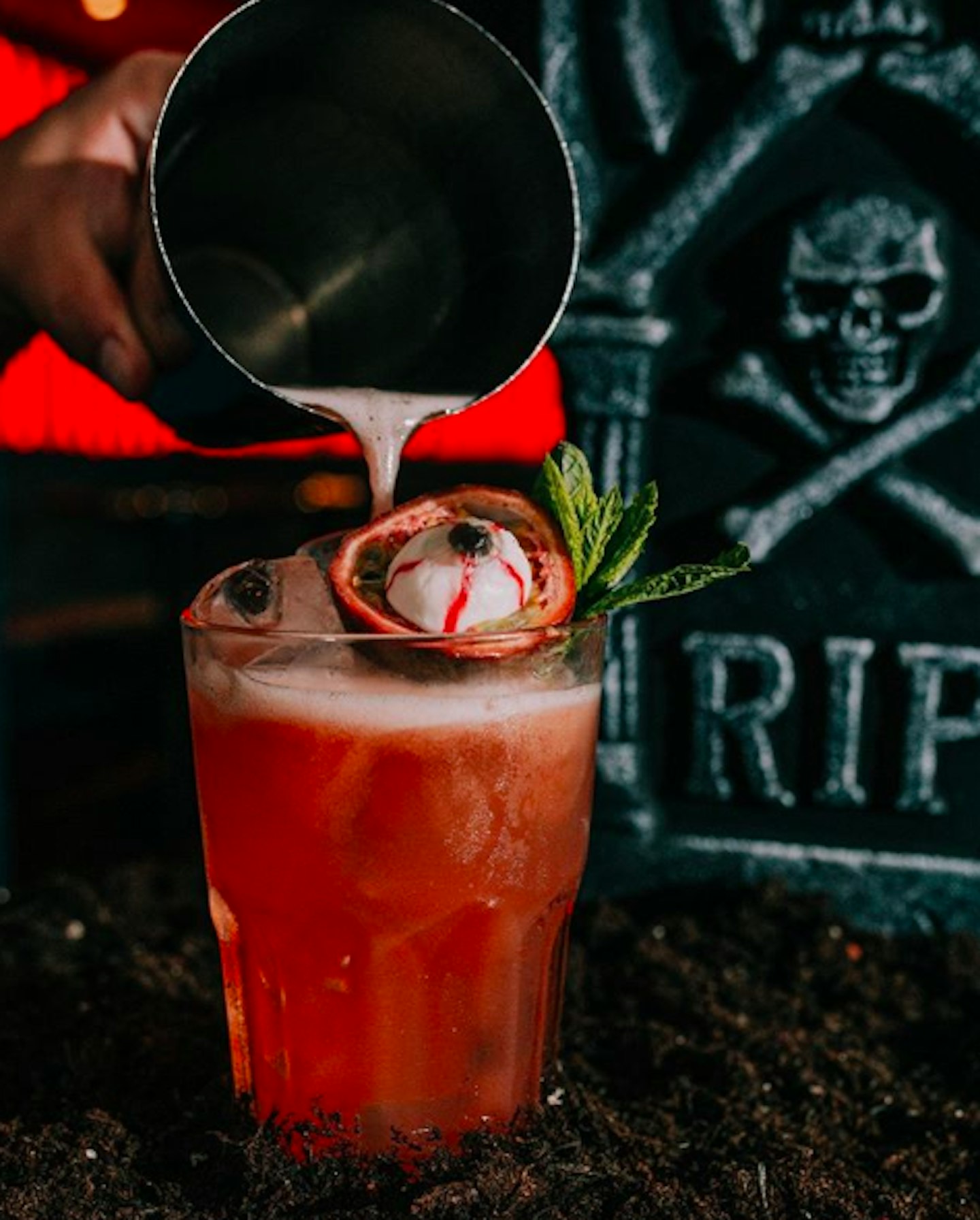 5 of 9
Be at One, nationwide
Be At One may be a major chain with branches all across the UK, but they've made a real effort in recent year's to cater to non-drinking clientele, with an extensive mocktail menu and bar tenders who will happily make you low or non-alcoholic versions of your favourites. And you HAVE to try their fun cocktail making app.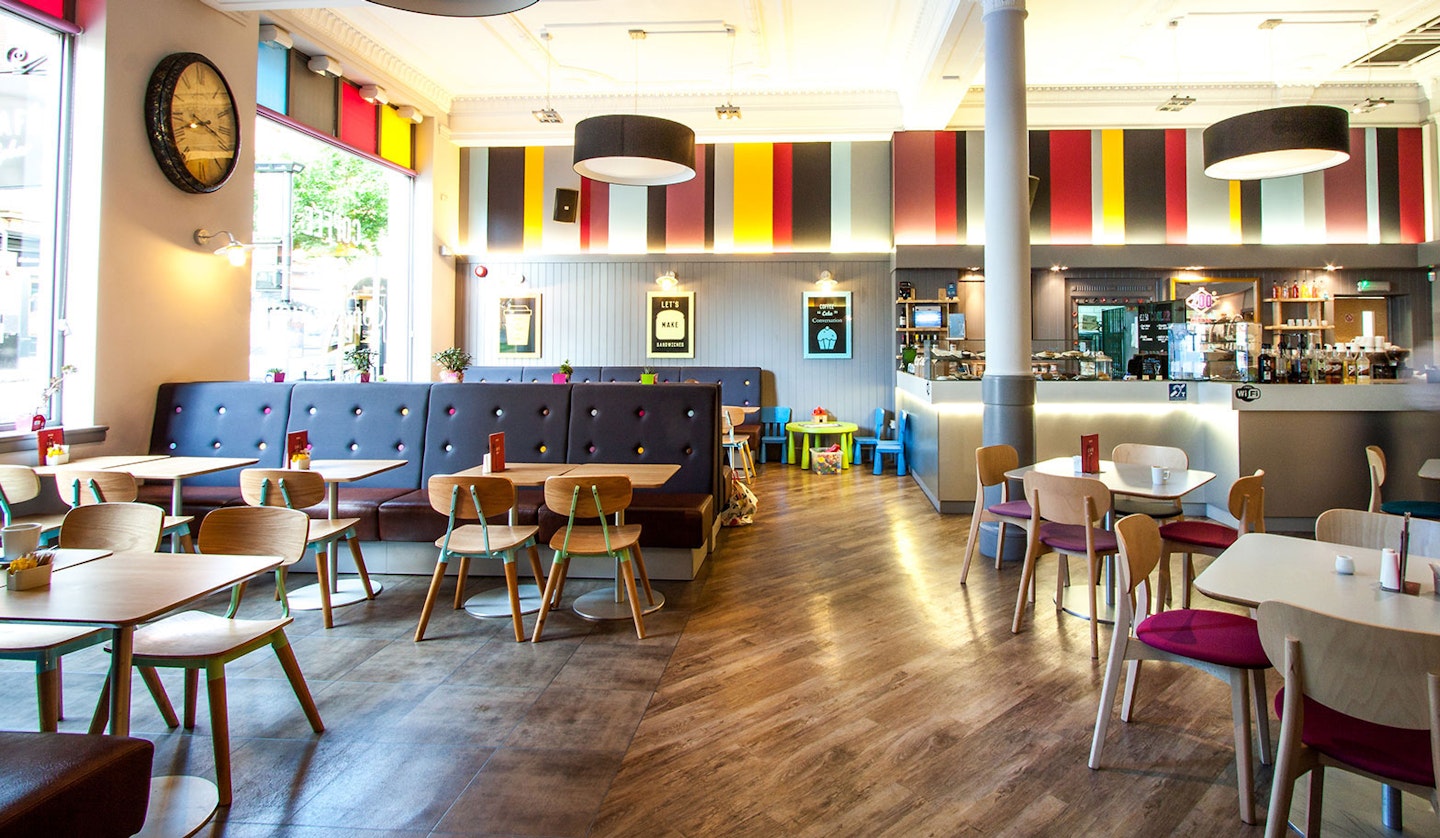 6 of 9
CREDIT: ITV
Sobar, Nottingham
Sobar Nottingham was set up as a National Lottery initiative with ALL the profits from Nottingham's first alcohol free bar going to local drug and alcohol recovery charity, Double Impact. It's also been voted as one of the City's top 10 bars by Culture Trip magazine, so you can feel chic while doing good. Win win.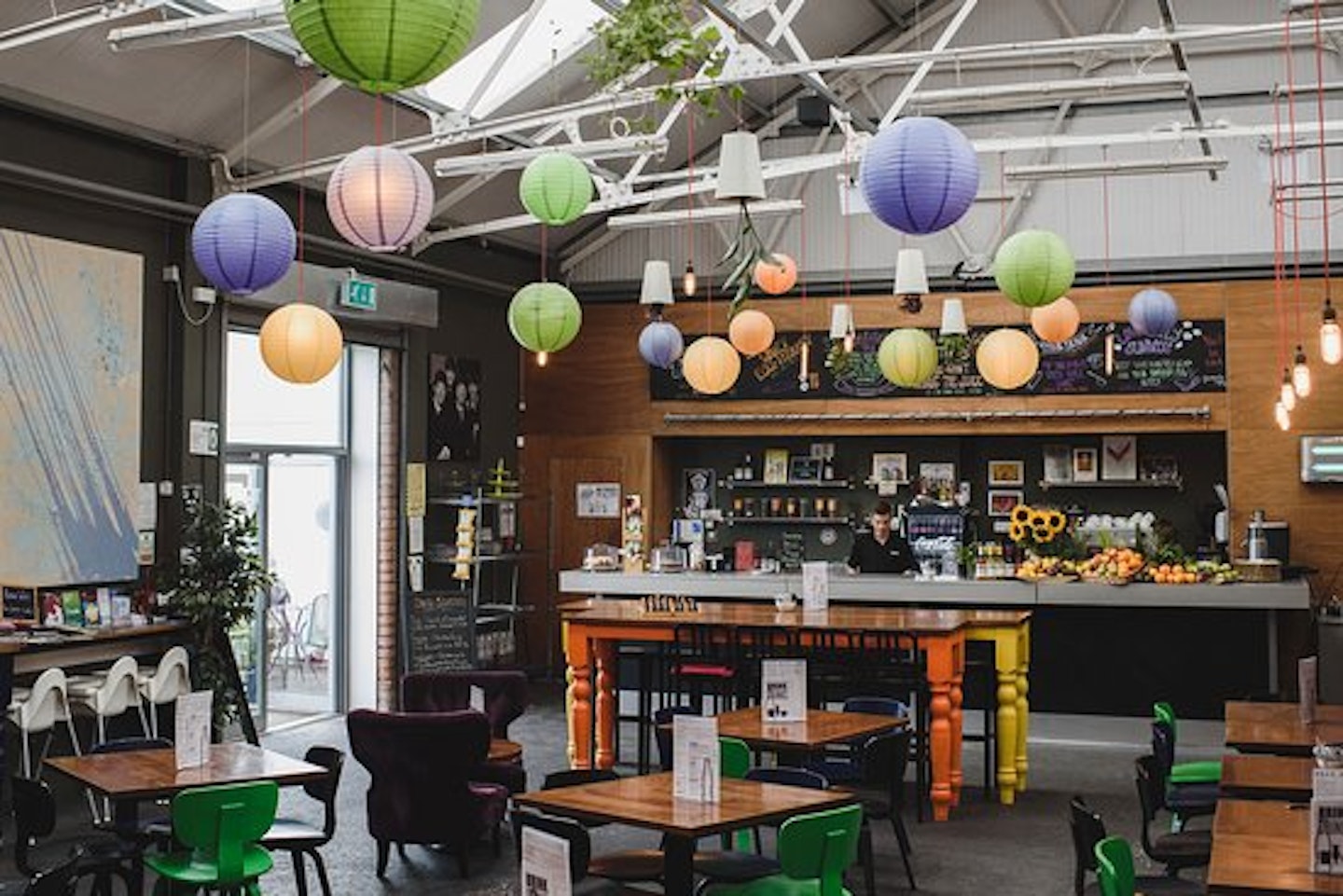 7 of 9
The Brink, Liverpool
There's so much going on at The Brink in Liverpool that you'll forget all about not drinking. From live music to poetry and even fitness classes, The Brink is a fantastic local space and a community enterprise which pours 100% of the proceeds back into drugs and alcohol addiction rehabilitation programs.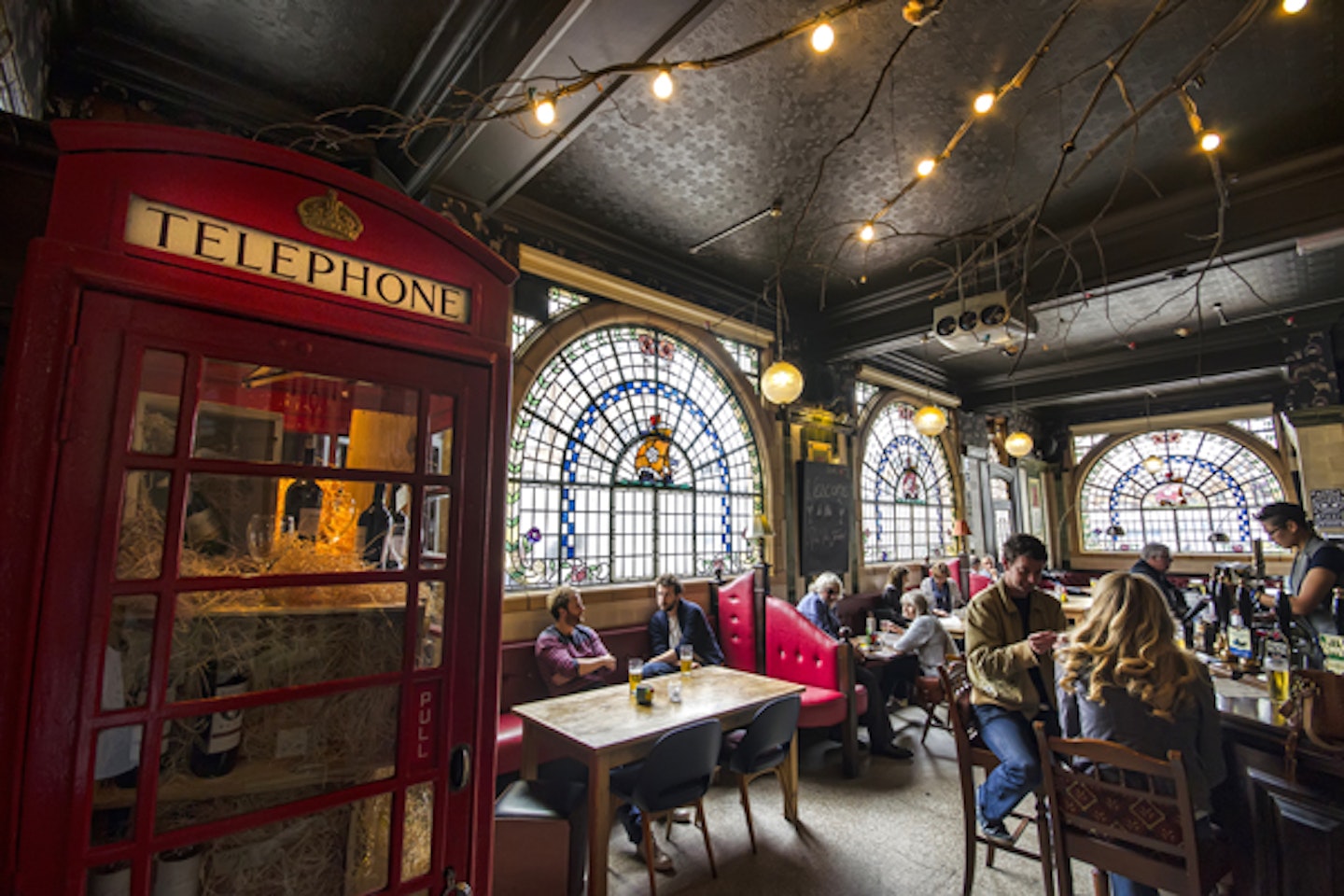 8 of 9
Rose Villa Tavern, Brimingham
For seriously cozy pub vibes this autumn, head to the Rose Villa Tavern in Birmingham's Jewelry Quarter and enjoy their alcohol free cocktail list alongside some fab pub grub. There's also classic pub entertainment, like live music and pub quizzes to keep your whistle whetted.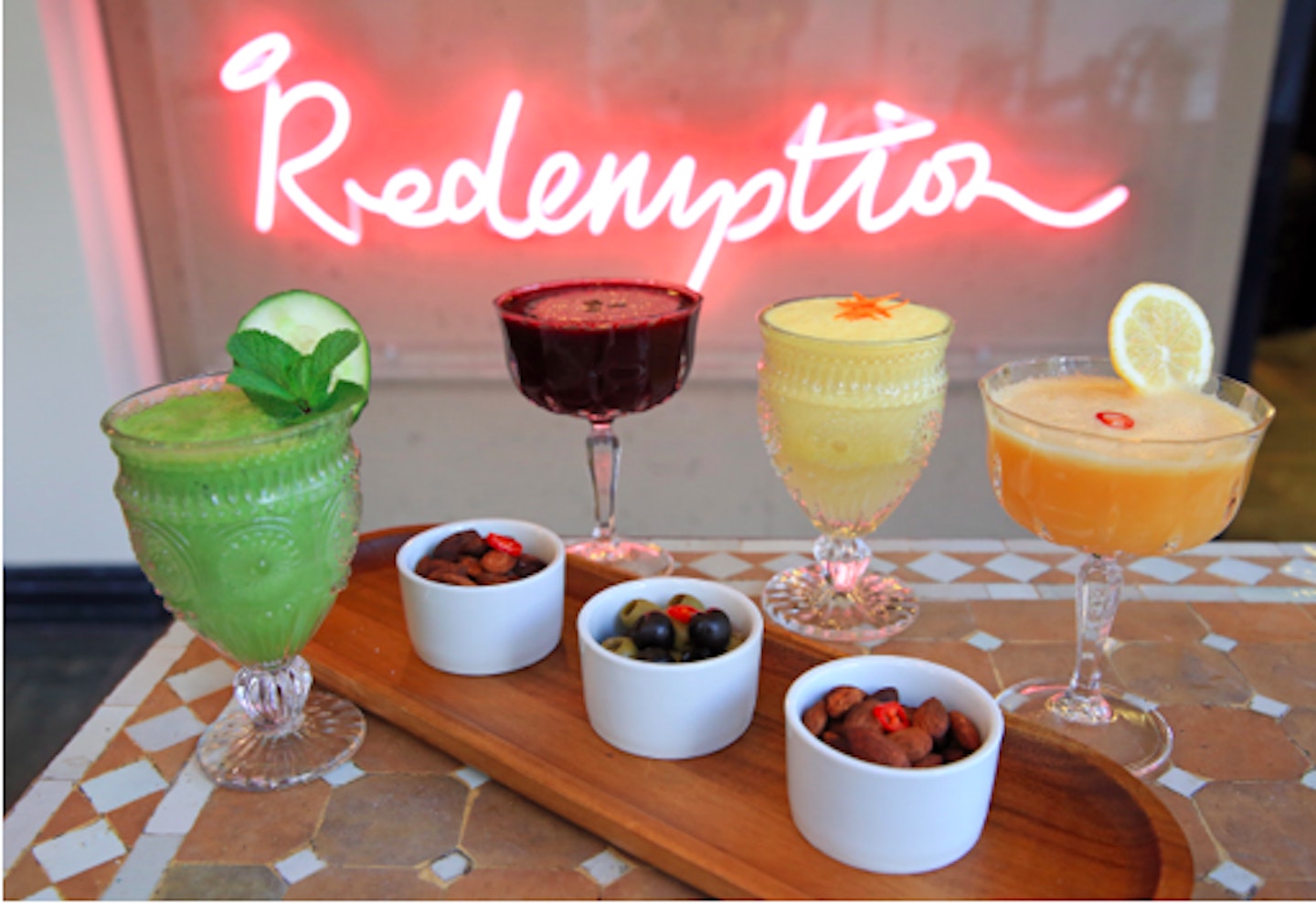 9 of 9
CREDIT: Catherine Gratwicke
Redemption Bar, various locations, London
Launched in 2015 in London's Notting Hill, Redemption bar prides itself on being the "world's first alcohol free bar" and has since opened two more swish venues, in Shoreditch and Coven Garden. Expect to feel utterly pampered as you enjoy expertly mixed mocktails and a buzzy atmosphere.
WATCH "Listen, I deserve an Oscar" Shaughna speaks her Love Island truth | Dating Dilemmas
"Some of the things we learn aren't exactly skills, but more like knowledge: the knowledge that we CAN have fun, relax, enjoy ourselves without a drink in our hand," agrees Dr Piper. "That our friends enjoy talking to us just as much when we're alcohol-free. That numbing our emotions with alcohol doesn't really help us. And that just a short period without alcohol can have some amazing benefits for our bodies, brains and lives. We can then choose which of these changes we want to hold onto when Dry January ends, and find drinking habits that allow us to keep them."
So far, this has been a very different lockdown for me. Last summer I used booze to numb uncomfortable emotions, like anxiety and loneliness, which, don't get me wrong, worked a treat at the time. Living as we were in "unprecedented" circumstances, I was quick to push the 'f-ckit' button and treated it as a sort of holiday. I didn't have to face my nightmare commute with a banging hangover and I didn't even have to shower in the morning, if I didn't want to (which I often did not).
READ MORE
Dry January: here's what happened when a dedicated wine-chugging journo skipped the sauce for a month
The best non-alcoholic and low alcohol drinks for dry January
Dry January is over. Here's how to open a bottle of wine with your shoe.
But by the end of it I was worried I'd picked up habits I wouldn't be able to break. And though it's been a struggle, the benefits, at the moment, are outweighing the cons.
"Dry January isn't just a challenge - it's also an opportunity," says Dr Piper. "And if some of the challenges of Dry January are magnified by lockdown, so are many of the benefits. Couldn't we all do with the deeper sleep, extra energy and boosted mood more than ever? Not to mention saving money.
"Over the first lockdown, many of our drinking habits slowly - or maybe not that slowly - changed. Something which brought us pleasure in the past might have become a habit that no longer felt like a real choice.
"This is a perfect opportunity to make sure that we break those patterns."