Tucked away in her bungalow in a small seaside village near Weston-super- Mare, pensioner Iris Jones is looking forward to this festive season more than ever. Beside her in their living room is her husband, Mohamed Ibrahim, who at just 36 is more than half her age.
But Iris feels as giddy as a young girl in love for the first time and says their 46-year age gap is no hindrance to them, and they have a loving relationship – in every way!
The couple can't wait to spend their first Christmas together. Retired care worker Iris, 82, says, "On Christmas day, Mohamed and I will just stay in bed!
"He's Muslim so has never celebrated the season before, and I'm an atheist so we haven't gone over the top with decorations – we're just enjoying it as a holiday.
"We won't bother with presents – we already have everything we want. We'll have cheese on toast followed by mince pies and whipped cream, which I'll eat off his body – I've never done that before. We'll take a break to watch the Queen's speech but, other than that, you'll find us between the sheets.
"We have the most amazing life together – I've never had sex like it. Everything about Mohamed is gorgeous, I was watching him typing on his phone the other day and it struck me just how beautiful his fingers are. I feel so lucky, we are madly in love.
"I know people think I'm a daft old biddy and he's after me for my money – but I haven't got any! I own my bungalow, but that's it. And he's not here just for the visa as he'd rather be in Egypt! He's only here for me. This is the real thing."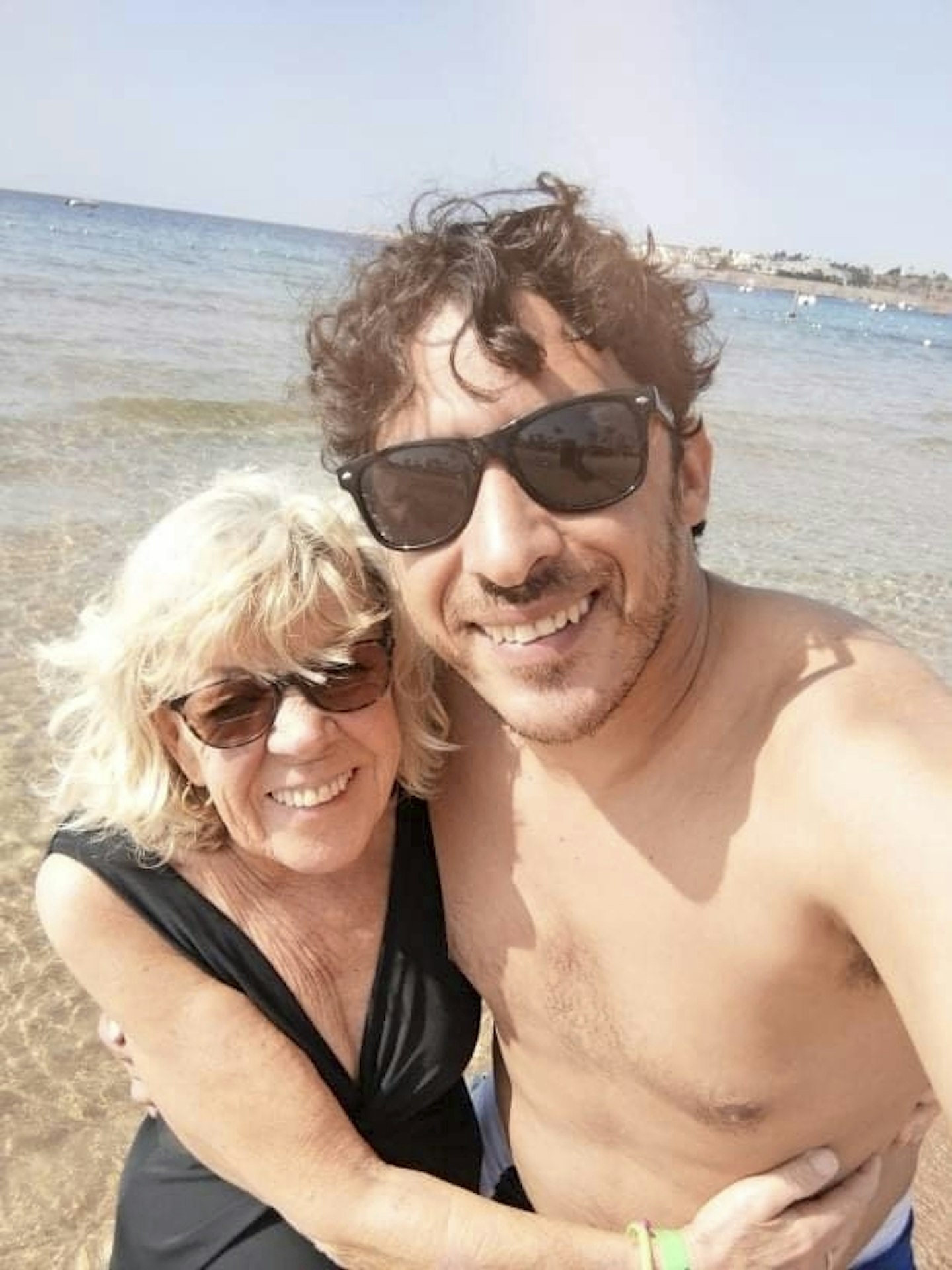 READ MORE
Christmas escort: 'A man paid for me to have sex with his wife as a festive gift'
Real life slimmer: 'I'm A Celebrity helped me reach my goal weight!'
Everything about her relationship with Mohamed, an engineer, has been eye opening for Iris. She'd been single for 26 years following her divorce in 1993.
She says, "I couldn't be bothered with another relationship. I wasn't lonely and enjoyed my own company."
Iris had two children with her first husband – Stephen, now 55, who's a postman, and Darren 54, a recycling truck driver, but she says that otherwise the marriage was tricky. She says, "My ex wanted sex all the time and I just wanted him to leave me alone. I didn't really enjoy it. In fact, I've had seven lovers before and Mohamed is the only one who's made it good!"
Iris met Mohamed, who is from Egypt and was previously in a nine-year arranged marriage, over Facebook when they were both members of a community group in June 2019. He messaged her and they soon started chatting online daily.
Iris says, "He started calling me 'babe' and was always telling me how nice I looked. I thought it was ridiculous! At the time I was 79, but he's never minded about my age."
And gradually Iris started falling for him. "He's so bright and funny," says Iris. "Then I mentioned I'd love to see the pyramids one day and he told me he'd like to take me."
From there the couple started making plans for Iris to visit. In November 2019, she flew to Egypt and Mohamed met her at the airport. She says, "I saw this tall, beautiful man walking towards me and it was love at first sight. I'd never known a feeling like it."
Mohamed had booked an Airbnb and that night they made love for the first time.
Iris says, "We were both excited for it to happen – a friend had even given me a tube of lube, so I was ready! We got through that one and had to run to the local chemist to get another one. It was like being a virgin again as it had been over 27 years since I'd had sex. It was so pleasurable; it was the first time I'd ever enjoyed making love."
Check out: 35 celebrity couples you definitely forgot about 🤯
35 celebrity couples we forgot about SLIDER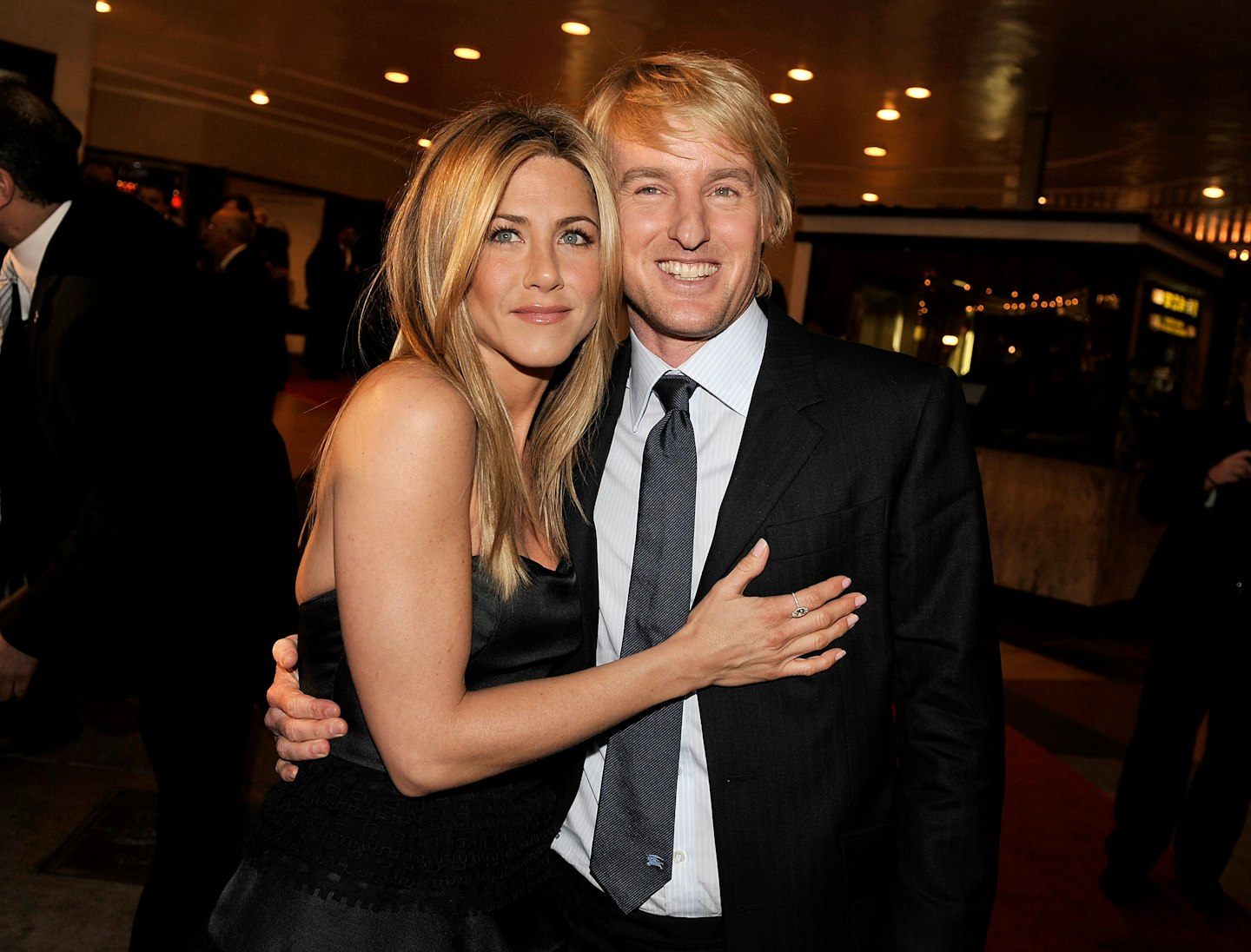 1 of 44
CREDIT: Getty
1. Jennifer Aniston and Owen Wilson
Jennifer and Owen dated for a short time in 2008 after filming Marley & Me together.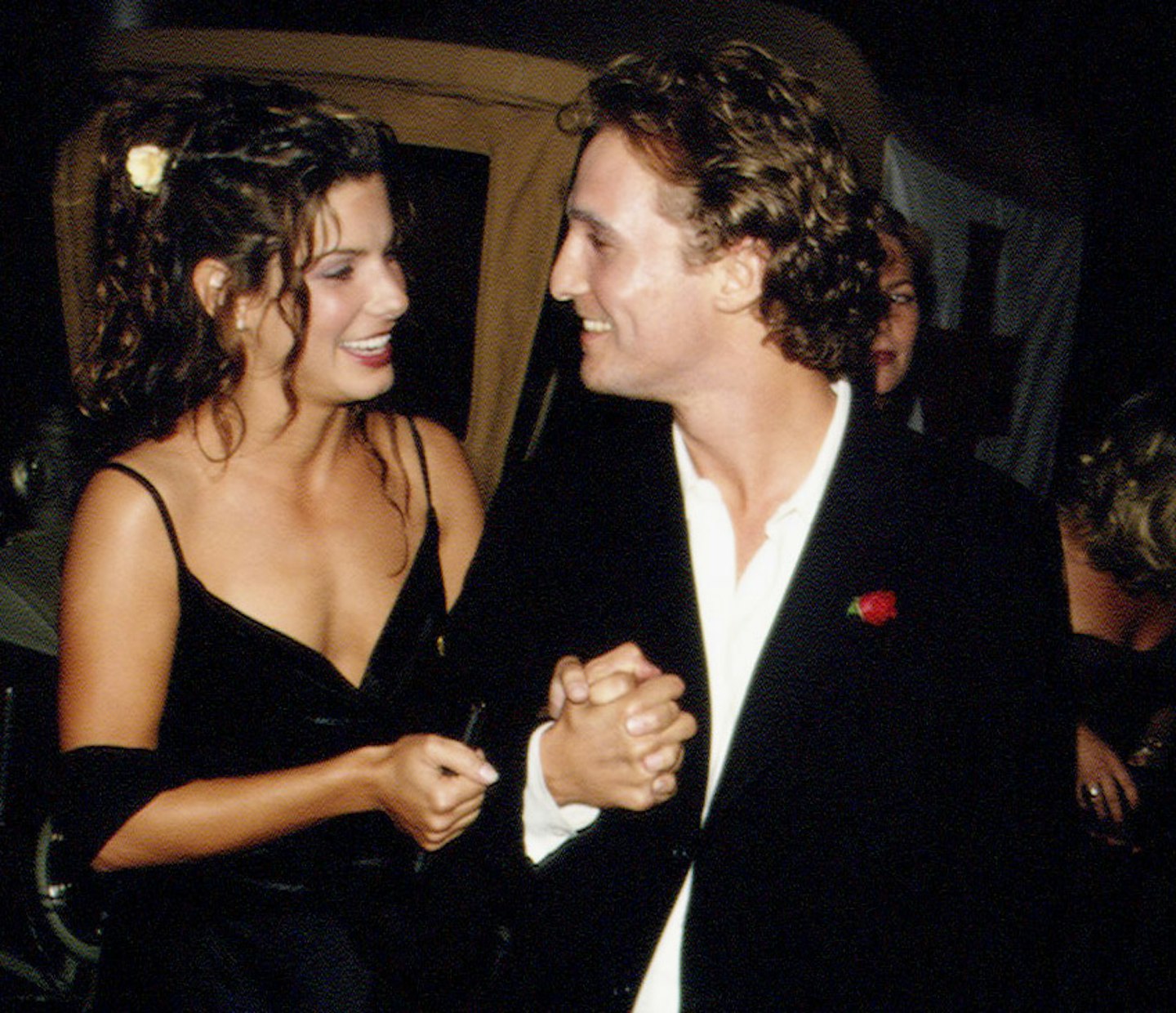 2 of 44
CREDIT: Getty
2. Sandra Bullock and Matthew Mcconaughey
Sandra Bullock and Matthew Mcconaughey became a couple after starring in A Time To Kill together. Despite the fact they looked SUPER CUTE together with their matching glossy curls, their relationship lasted less than two years.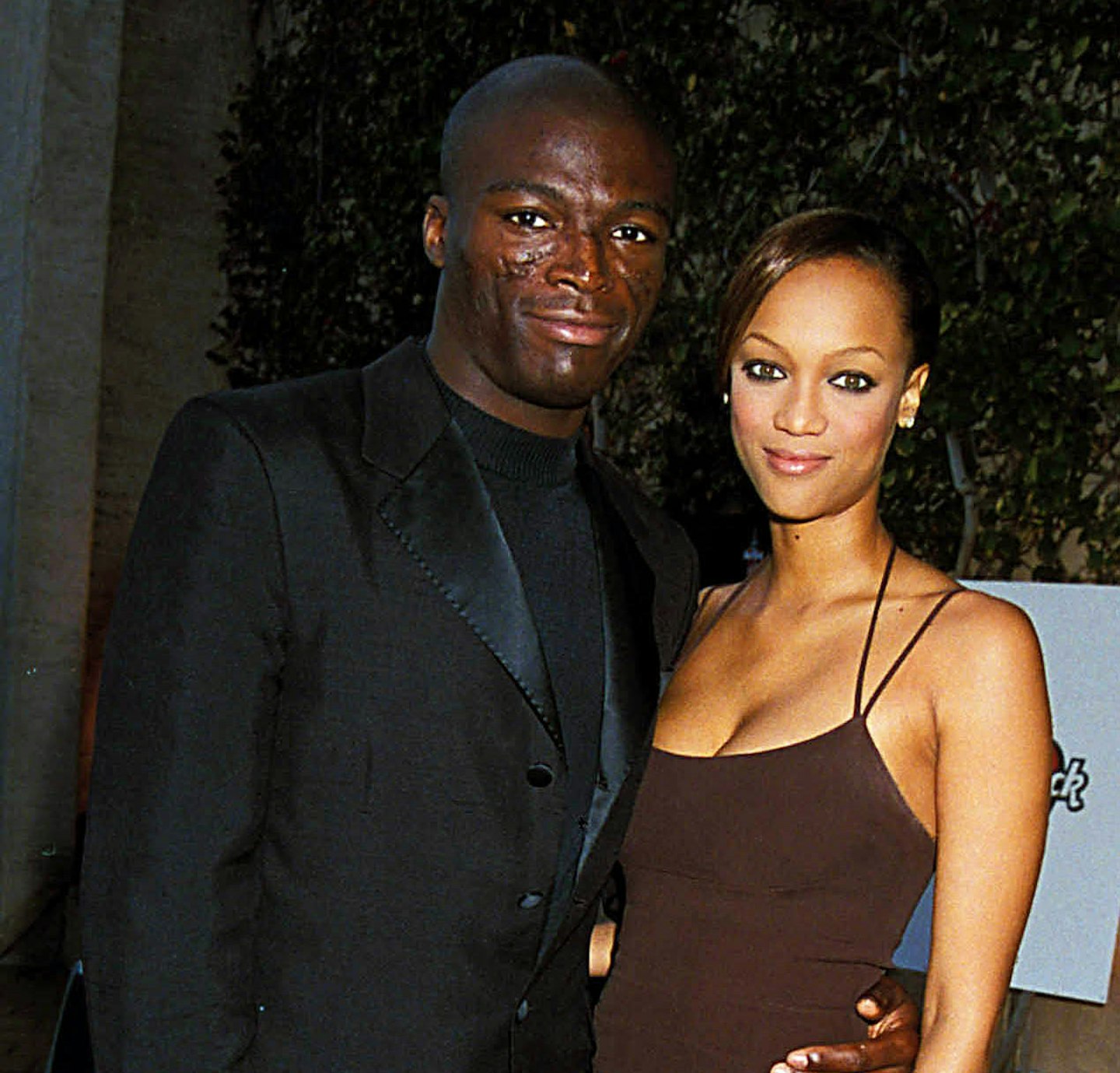 3 of 44
CREDIT: Getty
3. Seal and Tyra Banks
Before Seal married Heidi Klum and started throwing THE BEST Halloween parties of all time (seriously, if you don't know, check them out), he briefly dated model and 'smize' enthusiast, Tyra Banks.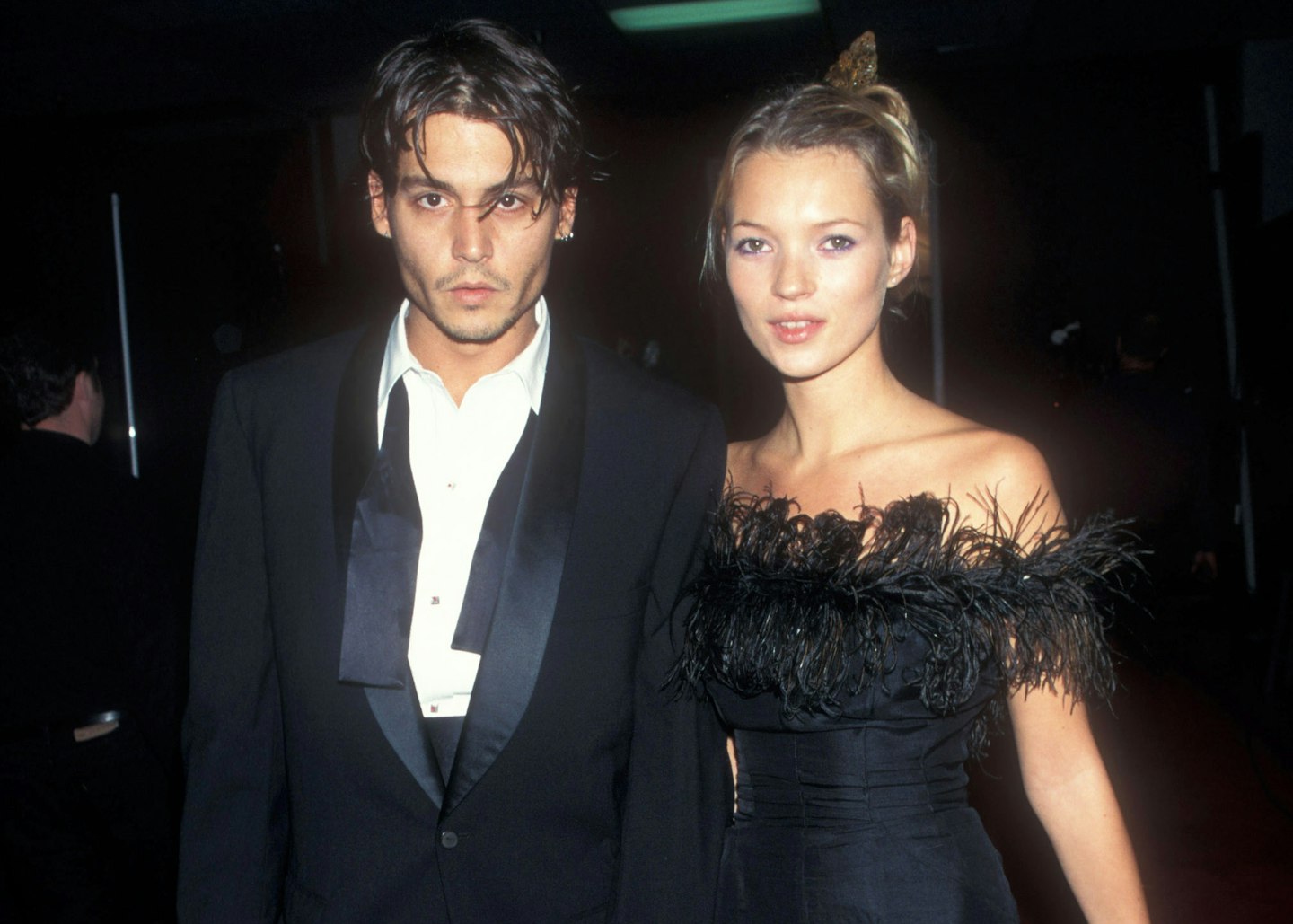 4 of 44
CREDIT: Getty
4. Johnny Depp and Kate Moss
We don't want to be dramatic, but Kate Moss and Johnny Depp were probably the hottest couple OF ALL TIME.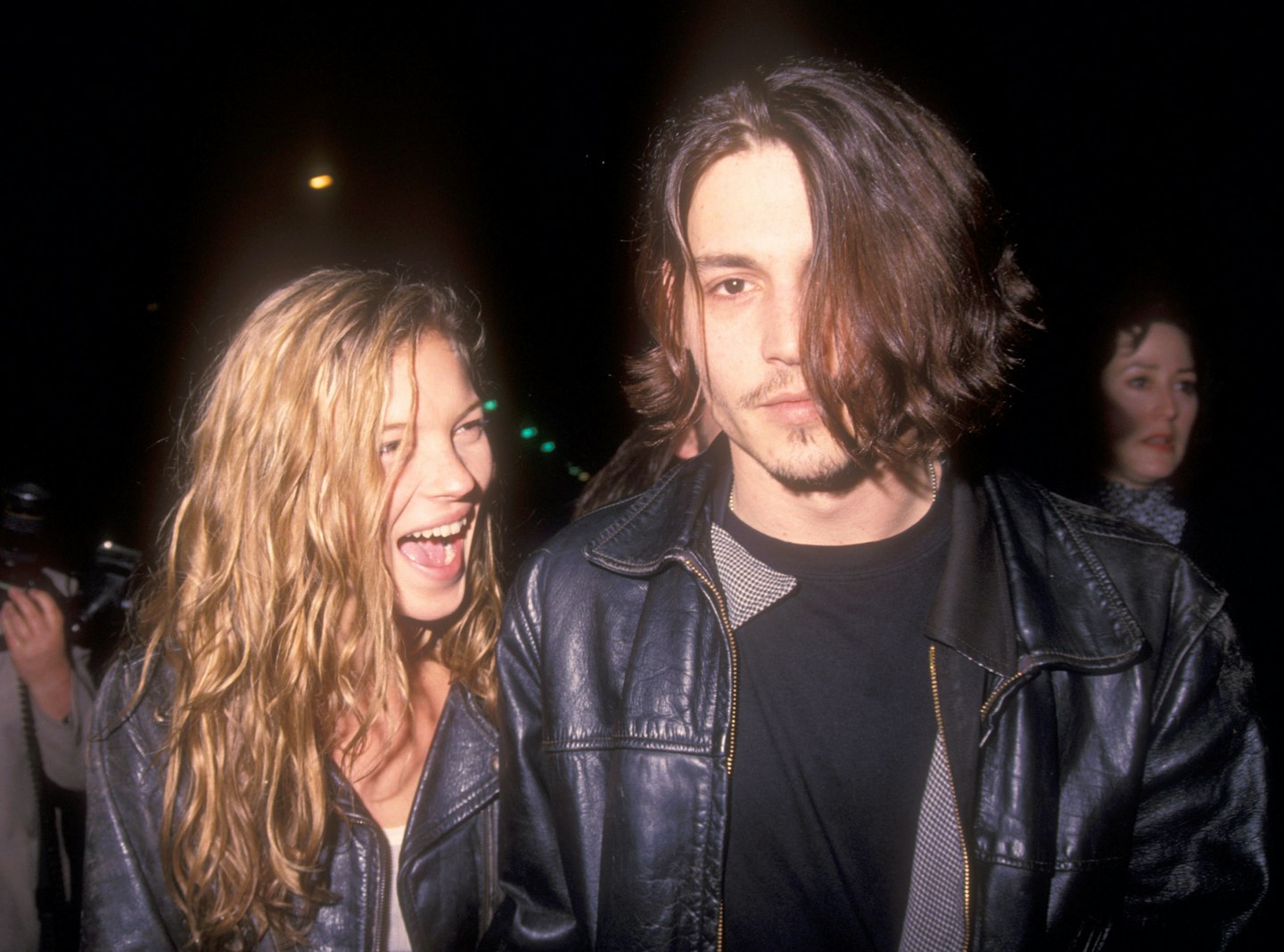 5 of 44
CREDIT: Getty
Johnny Depp and Kate Moss
Seriously, just look at them. That hair! Those cheekbones! PHWOAR!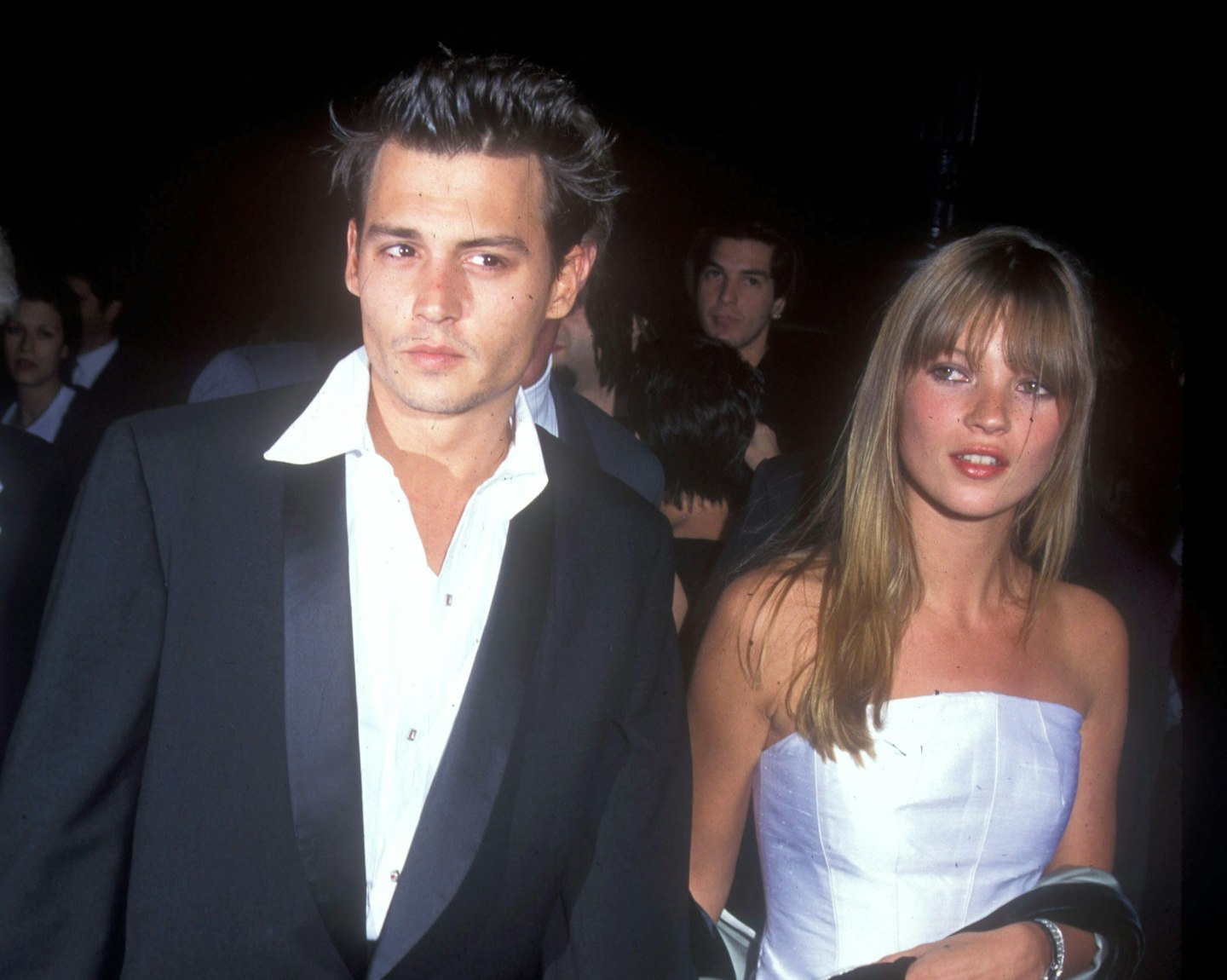 6 of 44
CREDIT: Getty
Johnny Depp and Kate Moss
The couple met in 1994 - when Johnny was 31 and Kate was just 20 - and dated for four years and were reportedly even engaged.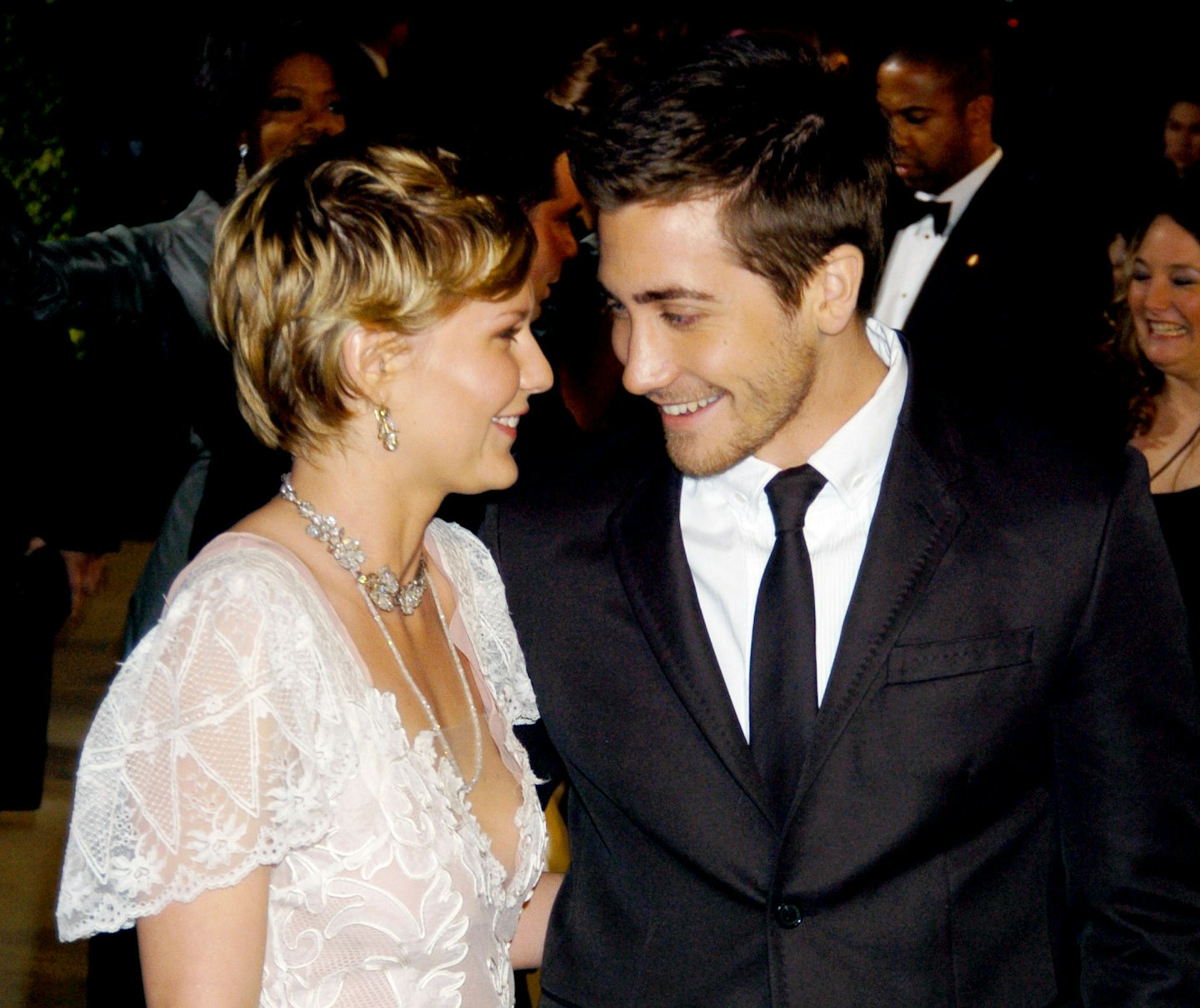 7 of 44
CREDIT: Getty
5. Kirsten Dunst and Jake Gyllenhaal
Brace yourselves, ladies, for you're about to witness pictures of dreamboat Jake Gyllenhaal looking TOTALLY besotted with another woman. The woman in question is, of couse, Kirsten Dunst, who he dated from 2002 - 2004.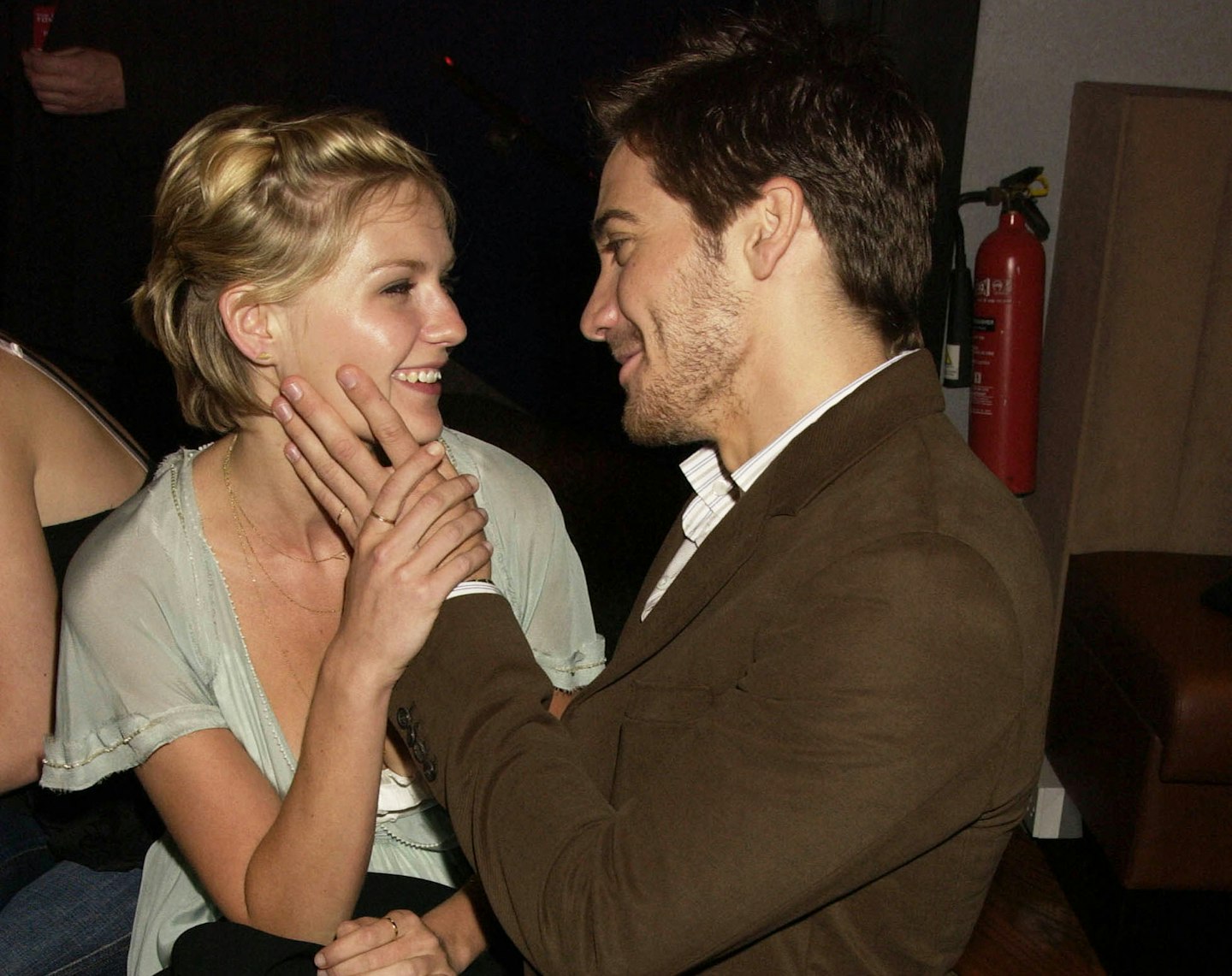 8 of 44
CREDIT: Getty
Kirsten Dunst and Jake Gyllenhaal
Look, here he is gently cupping her face as he stares adoringly into her eyes...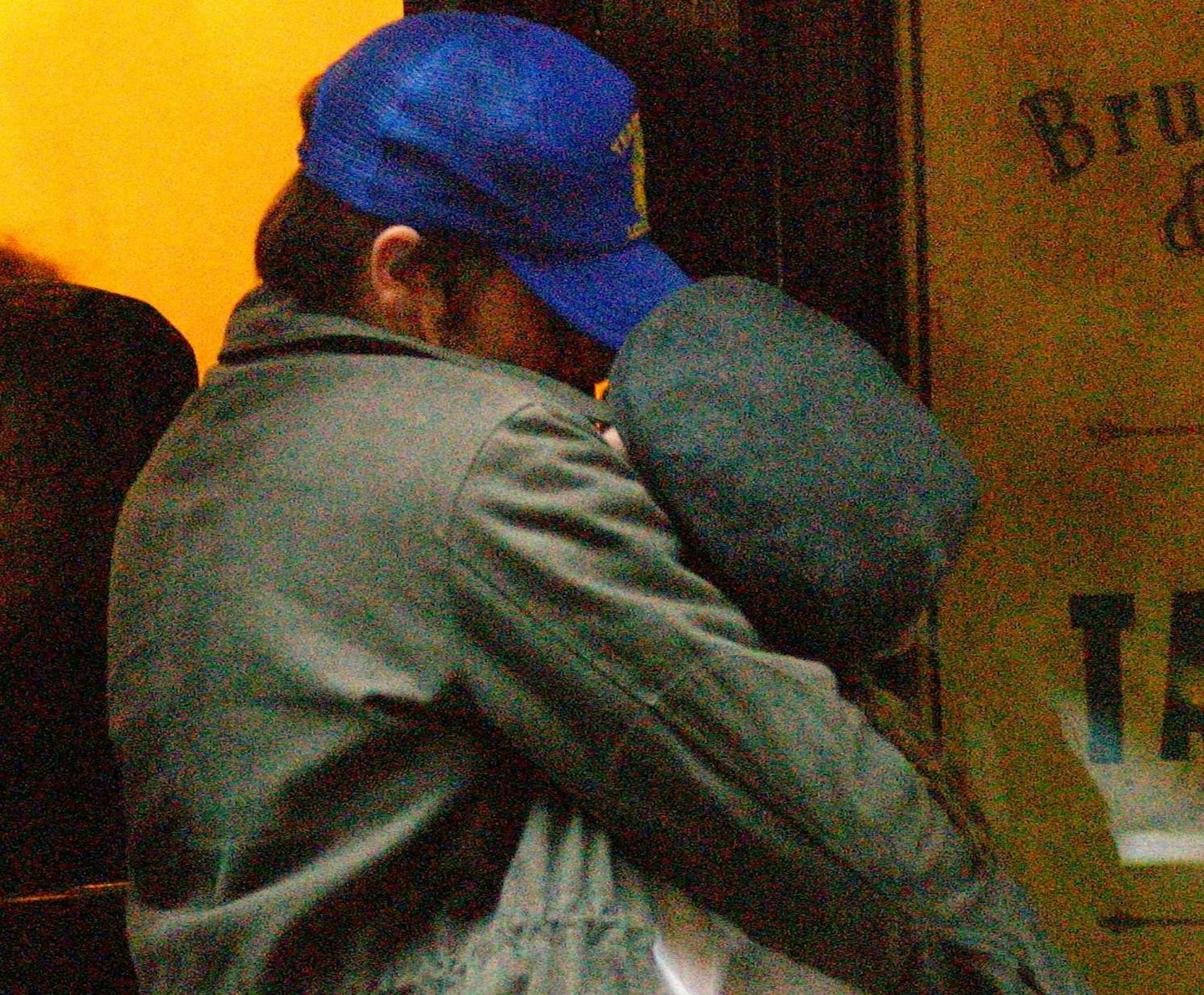 9 of 44
CREDIT: Getty
Kirsten Dunst and Jake Gyllenhaal
And here they are snogging each other's faces off in a doorway. JEALOUS!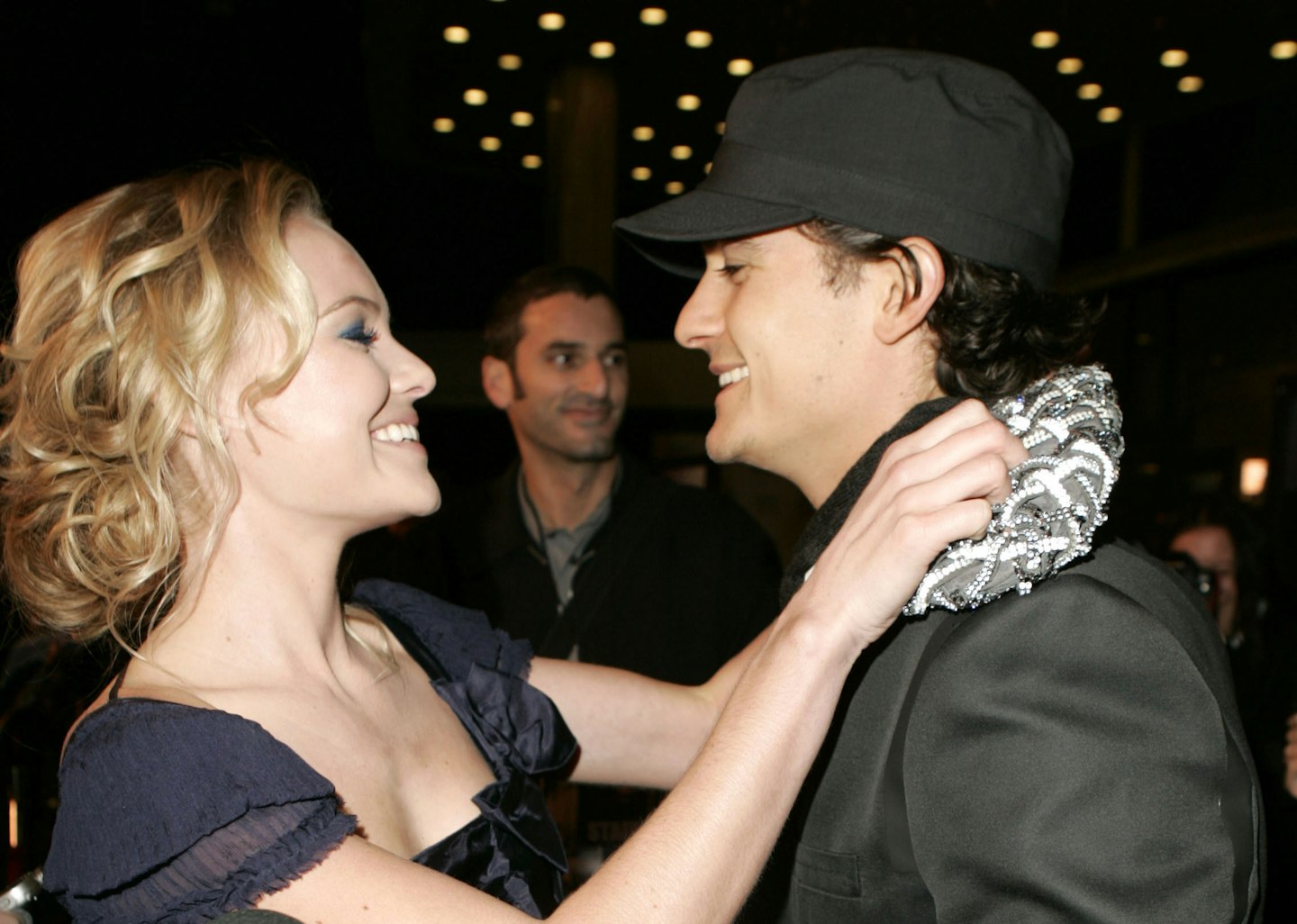 10 of 44
CREDIT: Getty
6. Kate Bosworth and Orlando Bloom
Long before he went naked paddle boarding with Katy Perry, British actor Orlando Bloom dated super-chic actress Kate Bosworth.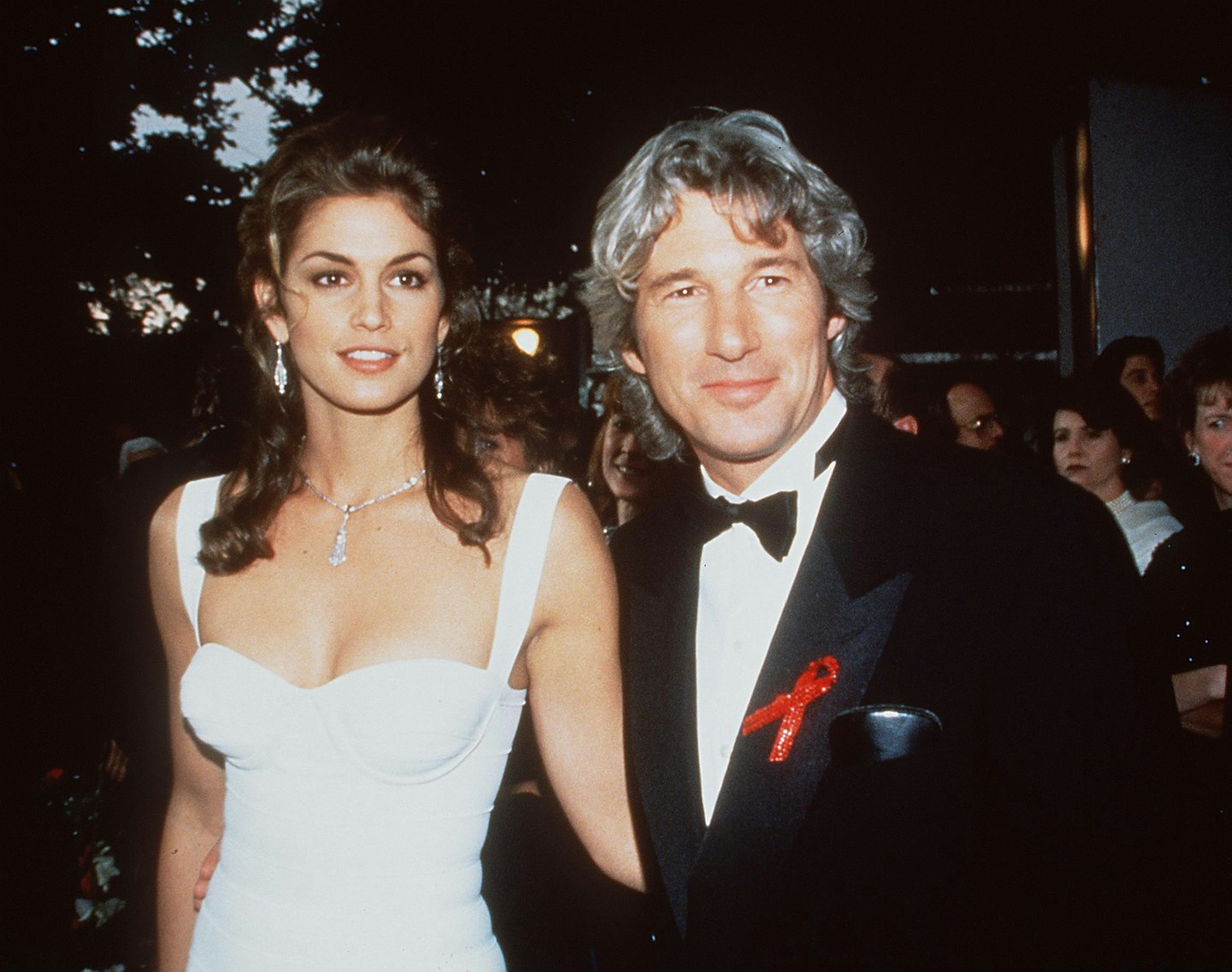 11 of 44
CREDIT: Getty
7. Cindy Crawford and Richard Gere
Wow, these two REALLY looked great together. Just look at them! Cindy Crawford and Richard Gere first met in 1987 when Cindy was just 21, and wed four years later. Sadly their huge 17-year age gap proved fatal, and the couple divorced just four years later in 1995.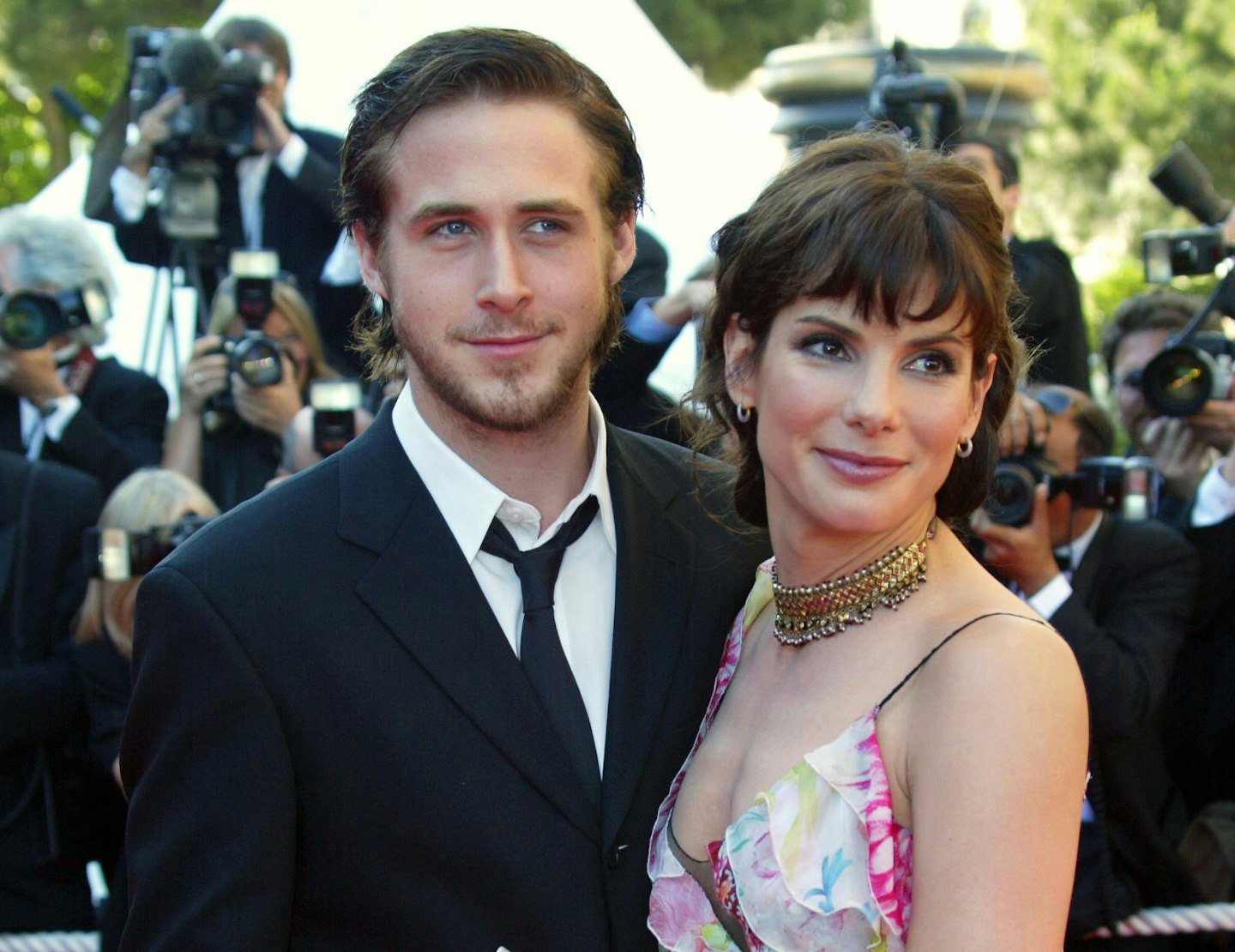 12 of 44
CREDIT: Getty
8. Sandra Bullock and Ryan Gosling
Yes, much to everyone's surprise, Ryan Gosling and Sandra Bullock were once a 'thing'. Briefly.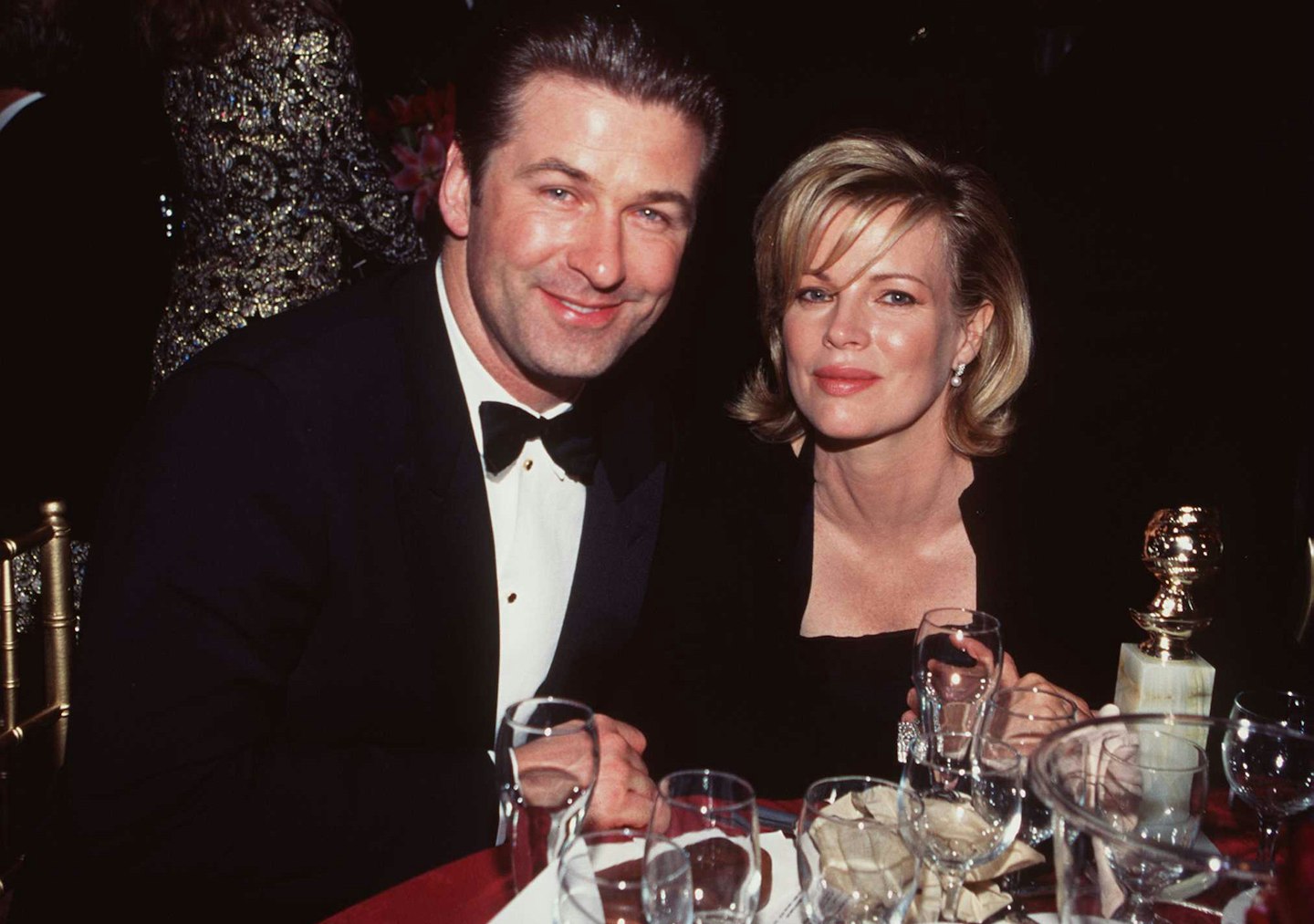 13 of 44
CREDIT: Getty
9. Alec Baldwin and Kim Basinger
Kim Basinger and Alec Baldwin were married for nine years and have one child - Ireland Baldwin - together. Sadly, their relationship ended in a bitter divorce in 2002.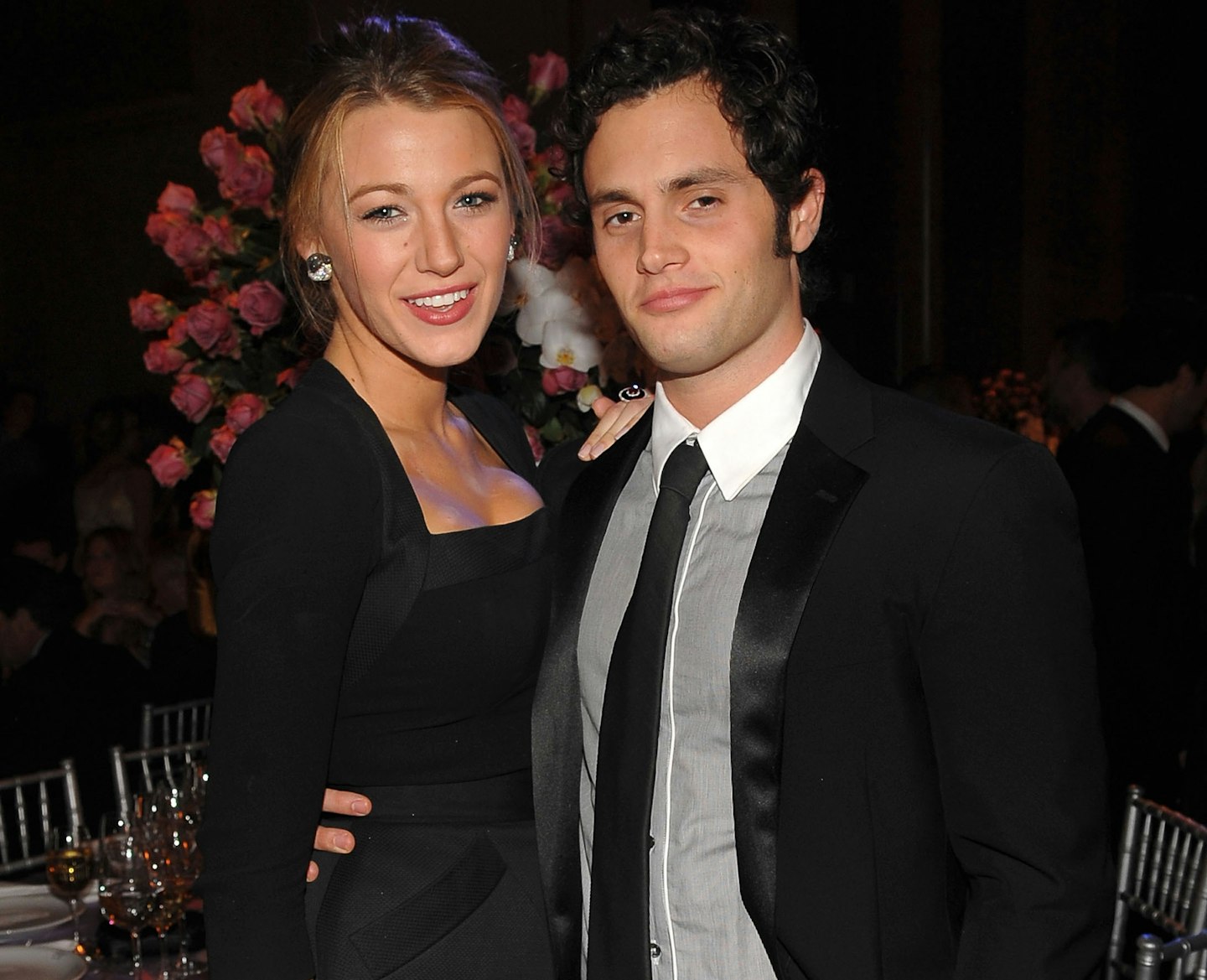 14 of 44
CREDIT: Getty
10. Blake Lively and Penn Badgley
Long before Blake was ultimate #CoupleGoals with hubby Ryan Reynolds, she made Gossip Girl fans' dreams come true by dating her GG co-star Penn Badgley. Sadly the couple broke everyone's hearts by splitting up three years later, but we think we can all agree it was for the greater good.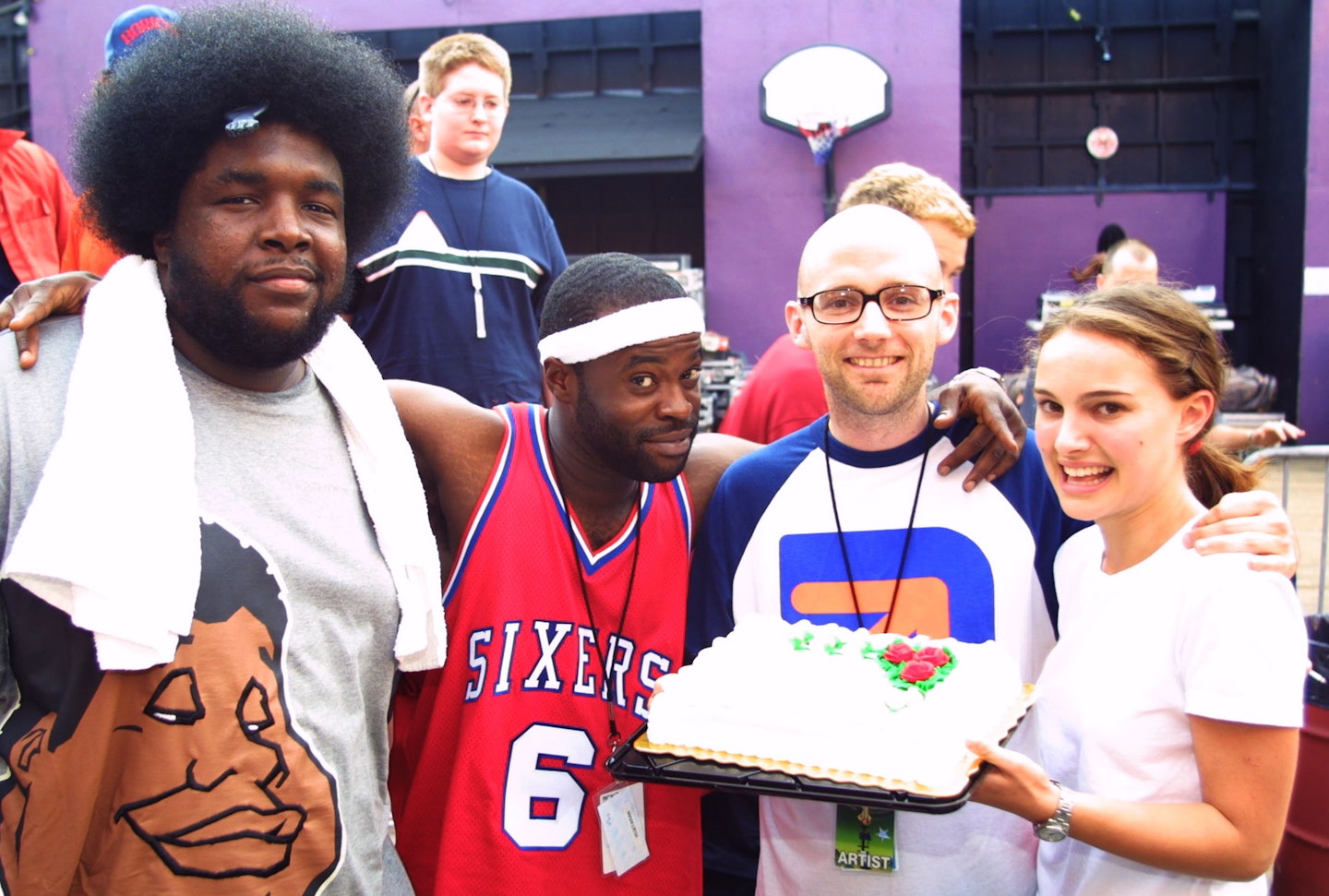 15 of 44
CREDIT: Getty
11. Natalie Portman and Moby
Yes, Oscar winning actress Natalie Portman briefly dated the much-maligned musician (and fellow vegan), Moby. Strangely, the only image we could find of them was this one where they're posing with Questlove and Black Thought from The Roots and even more inexplicably, Natalie's holding a cake. GO FIGURE.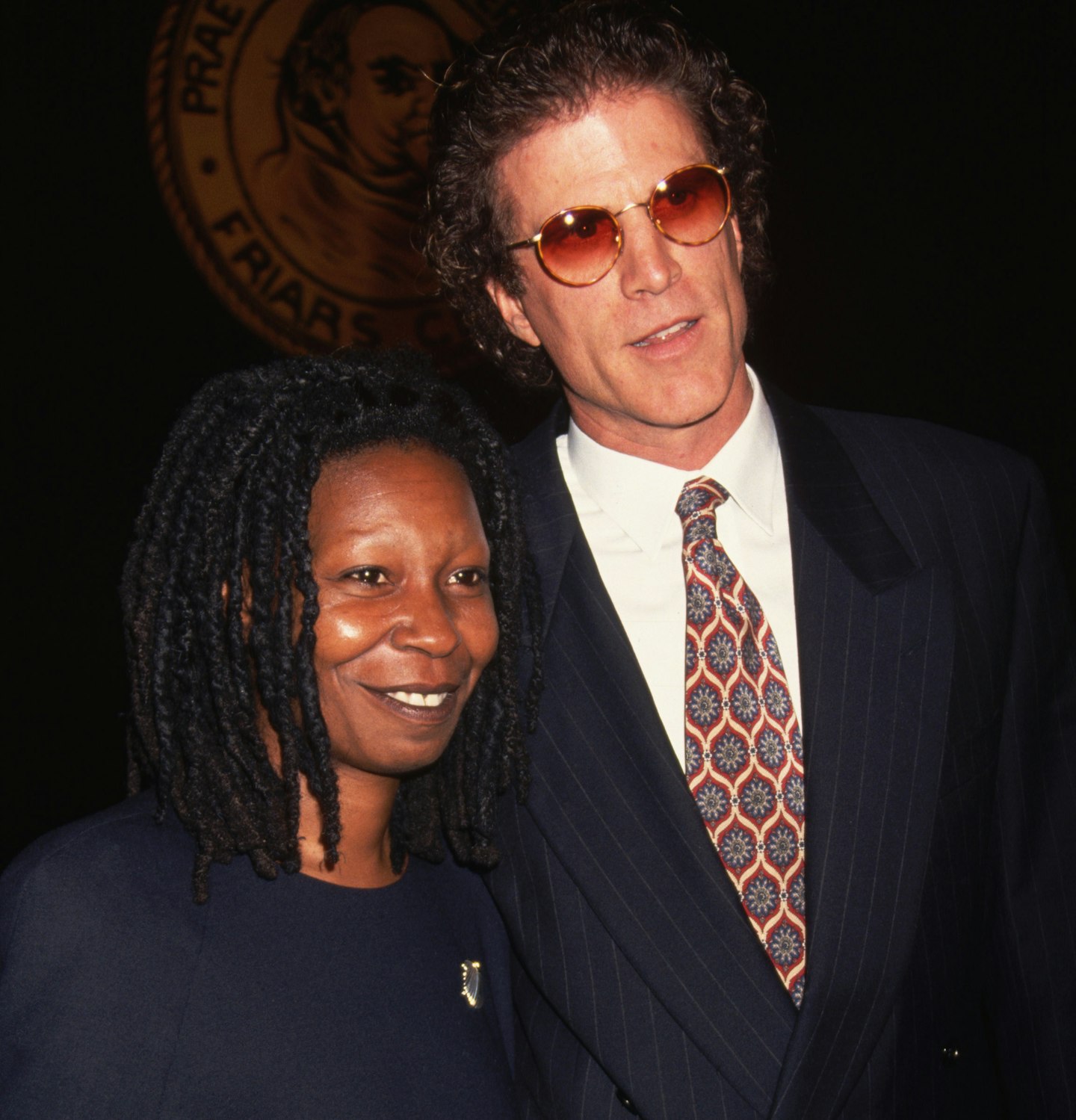 16 of 44
CREDIT: Getty
12. Whoopi Goldberg and Ted Danson
Whoopi Goldberg and Ted Danson's relationship may have been short (it only lasted about a year), but it had HUGE ramifications - mainly because Ted was married at the time and his affair with Whoopi resulted in his second divorce. Gulp.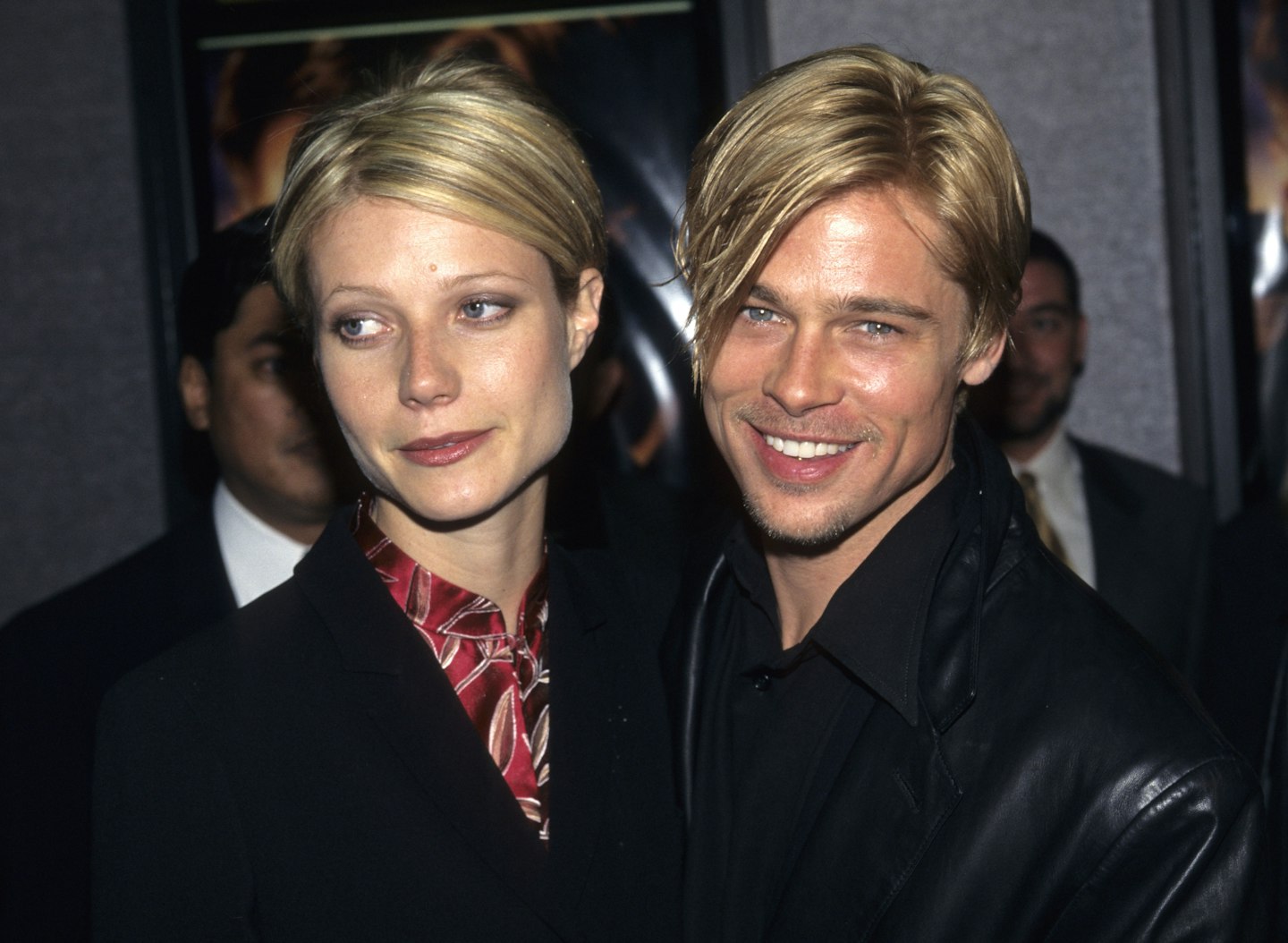 17 of 44
CREDIT: Getty
13. Gwyneth Paltrow and Brad Pitt
Can we all just take a moment to remember just how great Gwyneth Paltrow and Brad Pitt were together. Look - they even had matching hair! The couple, who were together from 1994 - 1997 met when Gwynnie was just 24, and were even engaged. Talking about the relationship years later, Oscar winner Gwyneth admitted: "I f----- that up, Brad!" REGRETS!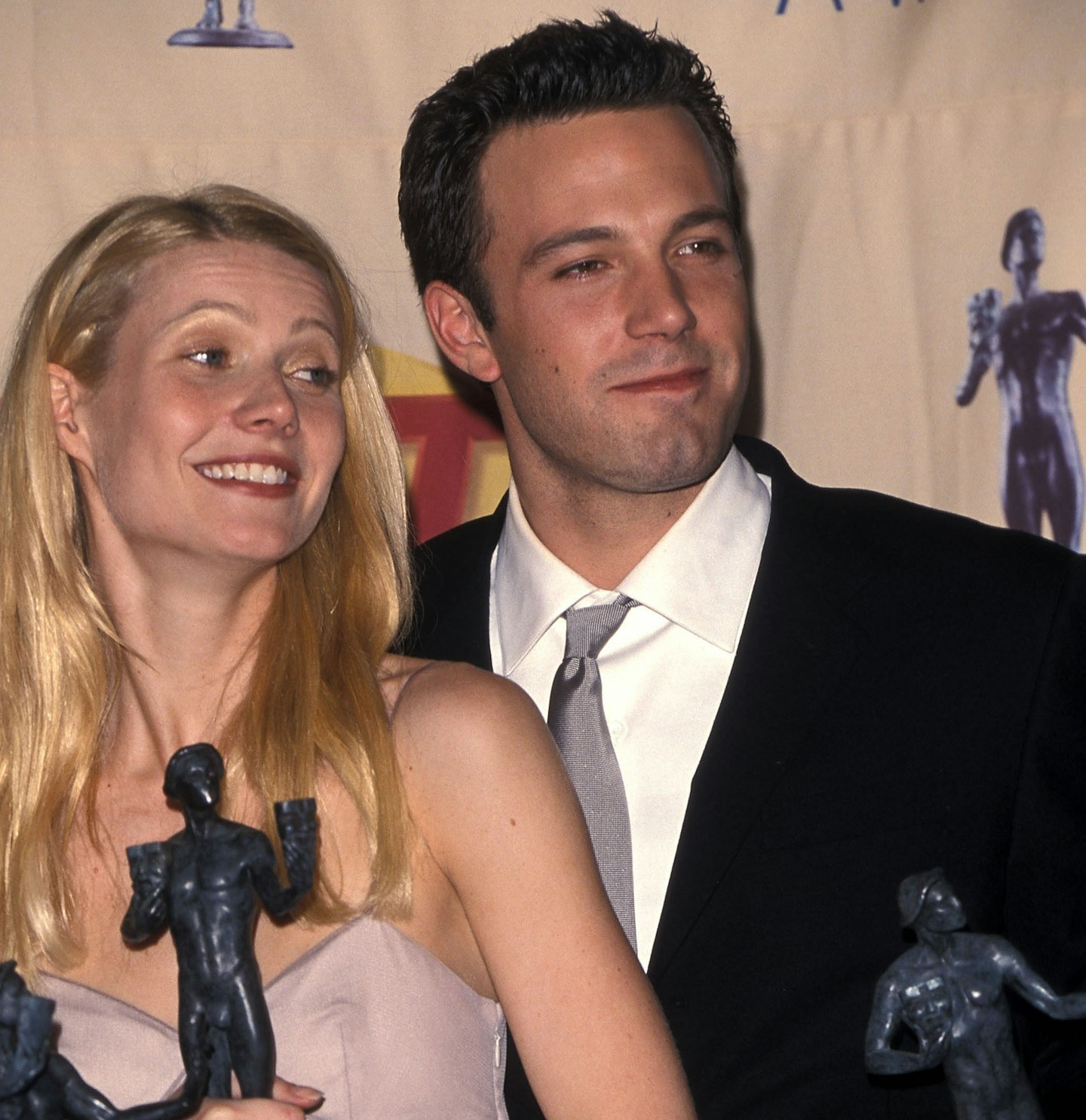 18 of 44
CREDIT: Getty
14. Gwyneth Paltrow and Ben Affleck
Who do you possibly date if you've just broken up with Brad Pitt? Well, if you're Gwyneth Paltrow, that answer's Ben Affleck. The couple dated on and off till 2000.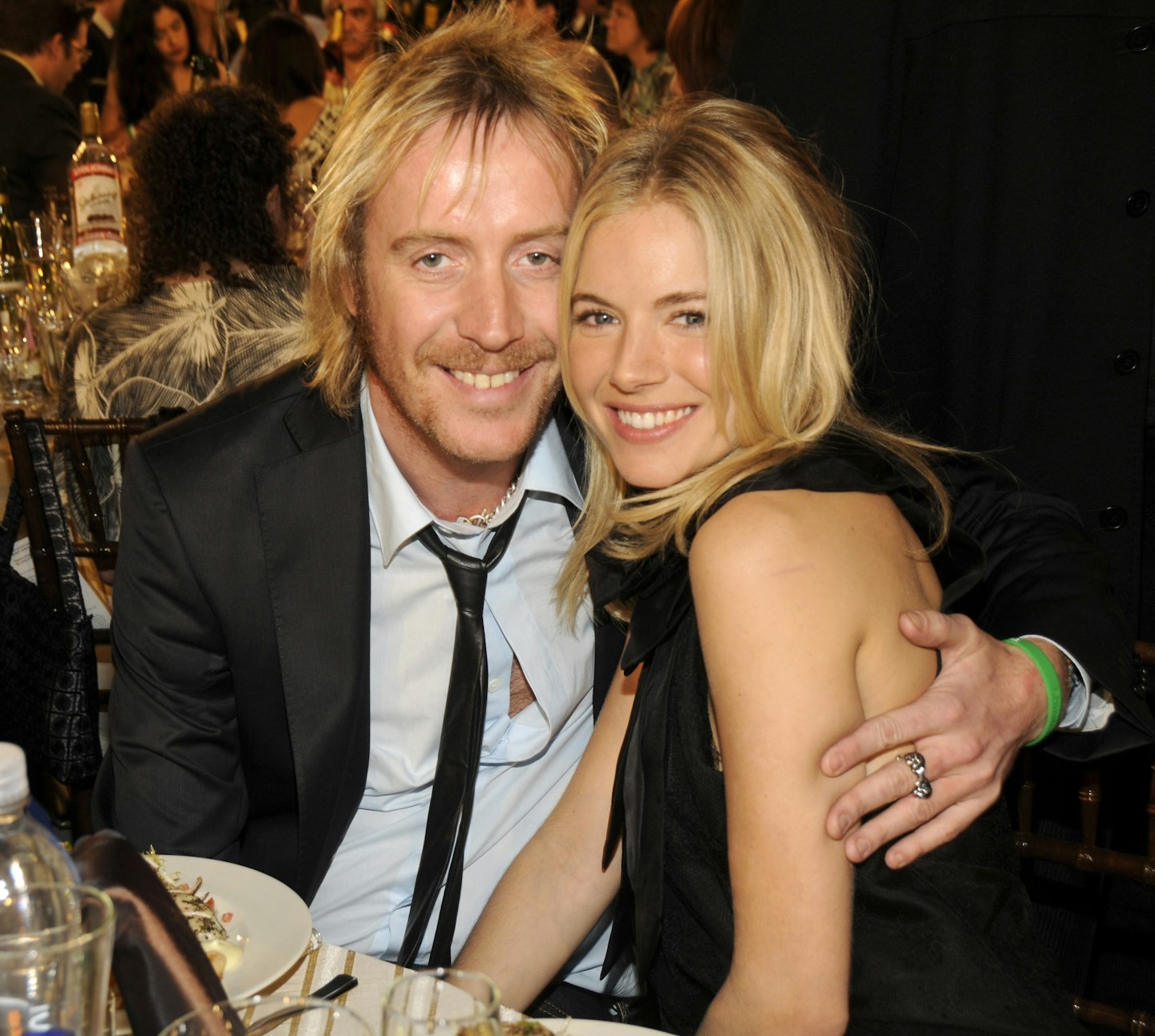 19 of 44
CREDIT: Getty
15. Sienna Miller and Rhys Ifans
Let's take a trip back to 2007, when Sienna Miller had everyone asking, 'WTF does SHE see in HIM?' when she began dating super-scruffy Welsh actor Rhys Ifans (yes, we know he's probably got a great personality, but COME ON!).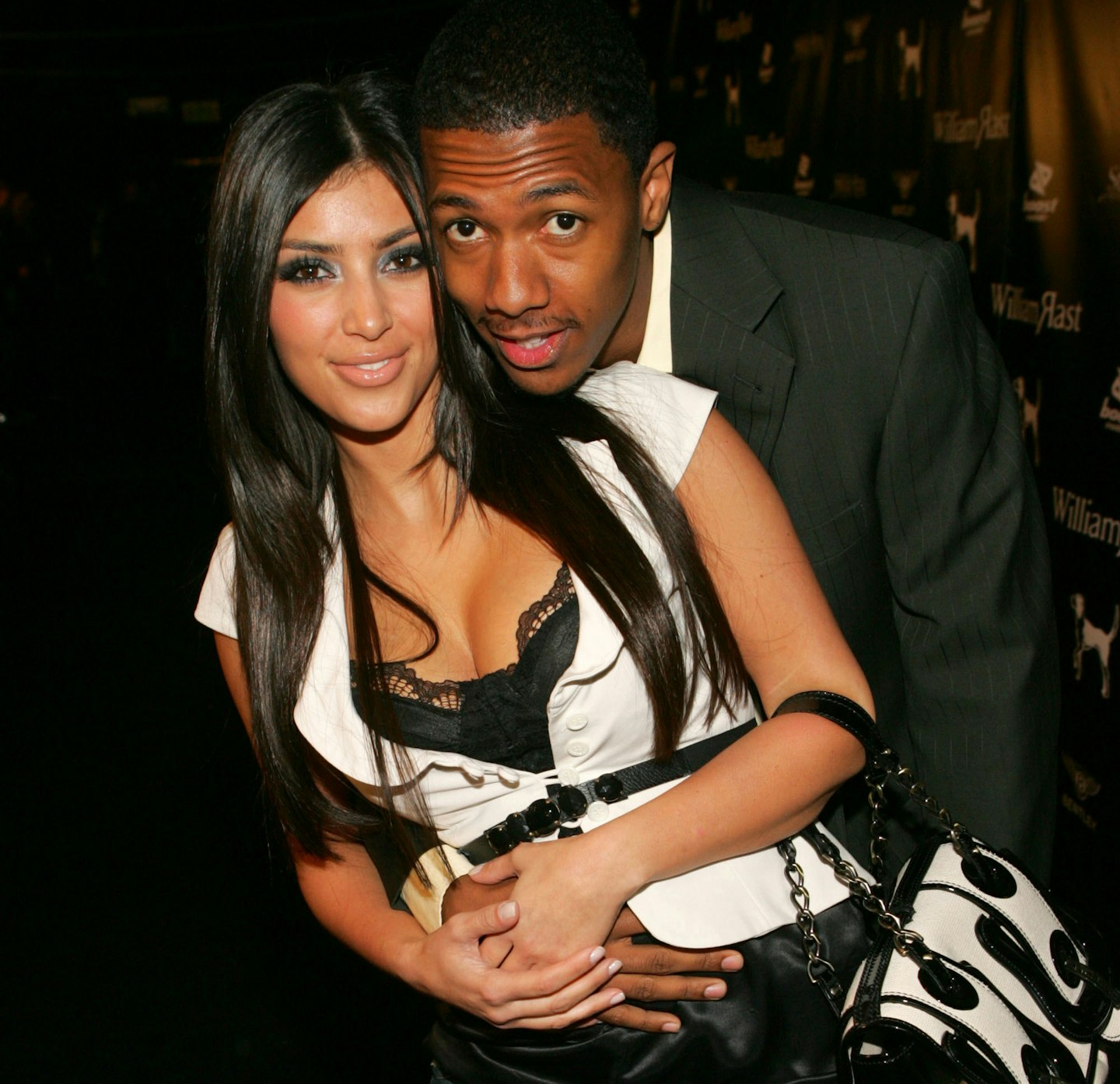 20 of 44
CREDIT: Getty
16. Kim Kardashian and Nick Cannon
Back when Kim Kardashian was BFFs with Paris Hilton and still had most of her real face (circa 2006), she was doing the dirty with Nick Cannon - aka. Mariah Carey's baby daddy.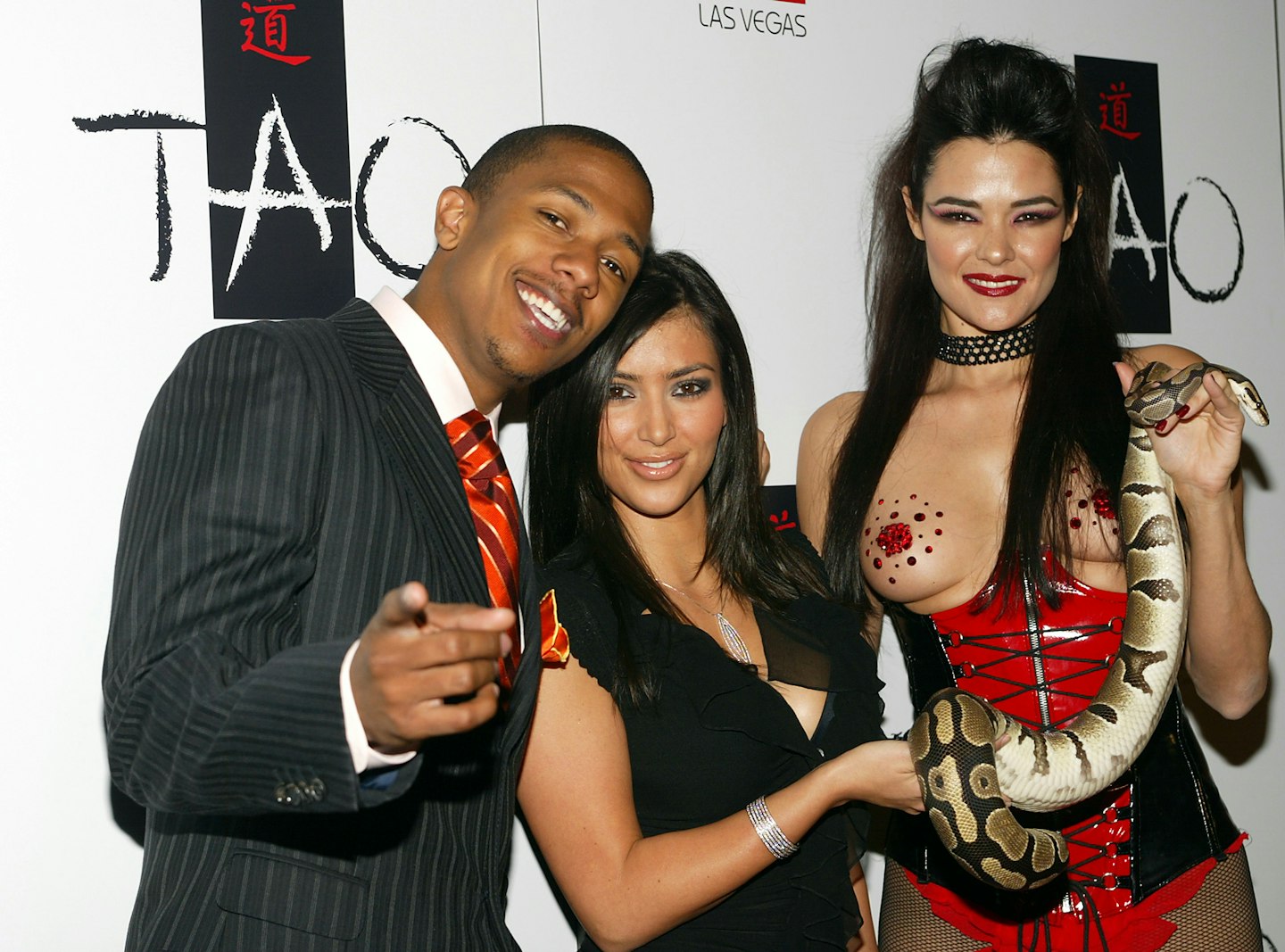 21 of 44
CREDIT: Getty
Kim Kardashian and Nick Cannon
And look, here they are posing with a topless woman who's carrying a snake. Good times!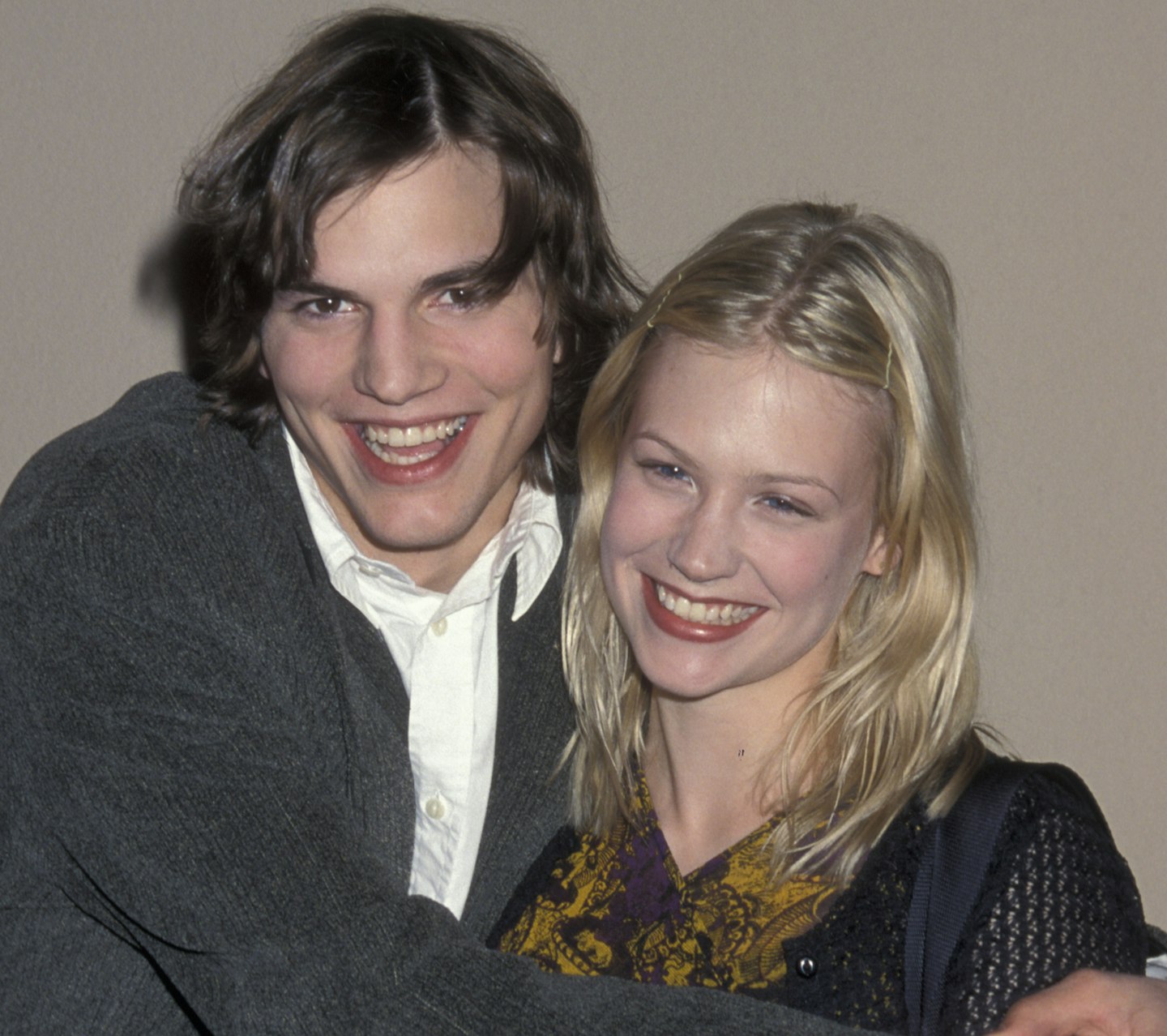 22 of 44
CREDIT: Getty
17. Ashton Kutcher and January Jones
Before we all knew her as Betty Draper in Mad Men, January Jones dated Ashton Kutcher. The couple dated from 1998 - 2001, but sadly, despite the fact they look seriously happy in this snap, it turns out Ashton was a bit of a jerk. Talking to GQ in 2009, January admitted: "He was not supportive of my acting... He was like, 'I don't think you're going to be good at this."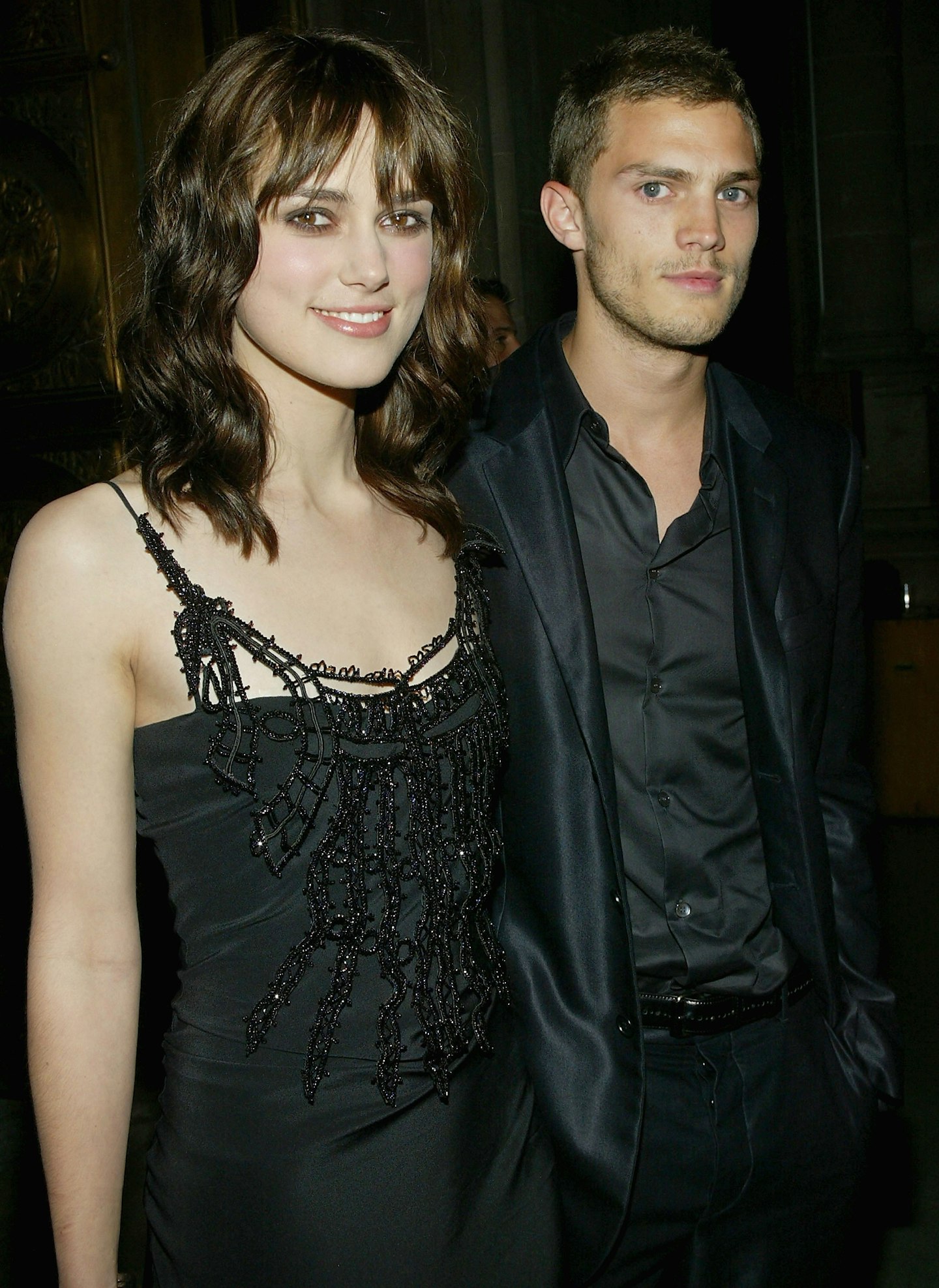 23 of 44
CREDIT: Getty
18. Kiera Knightley and Jamie Dornan
Long before he was dark and brooding and Christian Grey, Jamie Dornan was the dark, brooding boyfriend of Kiera Knightley. Lucky girl!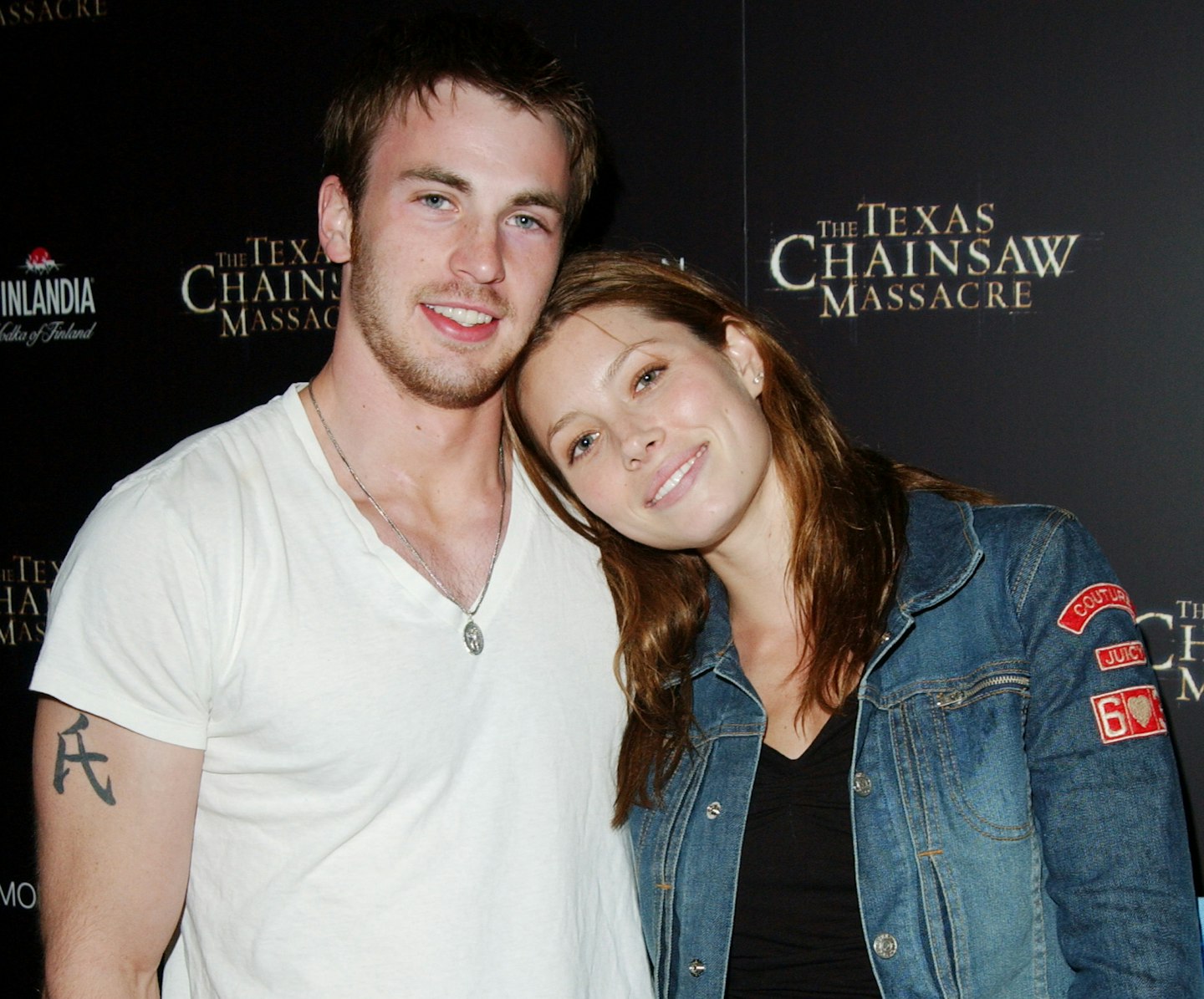 24 of 44
CREDIT: Getty
19. Chris Evans and Jessica Biel
Yes, Jessica Biel (who's now happily to married to Justin Timberlake) used to date Captain America! Sorry, we mean, Chris Evans. Who knew?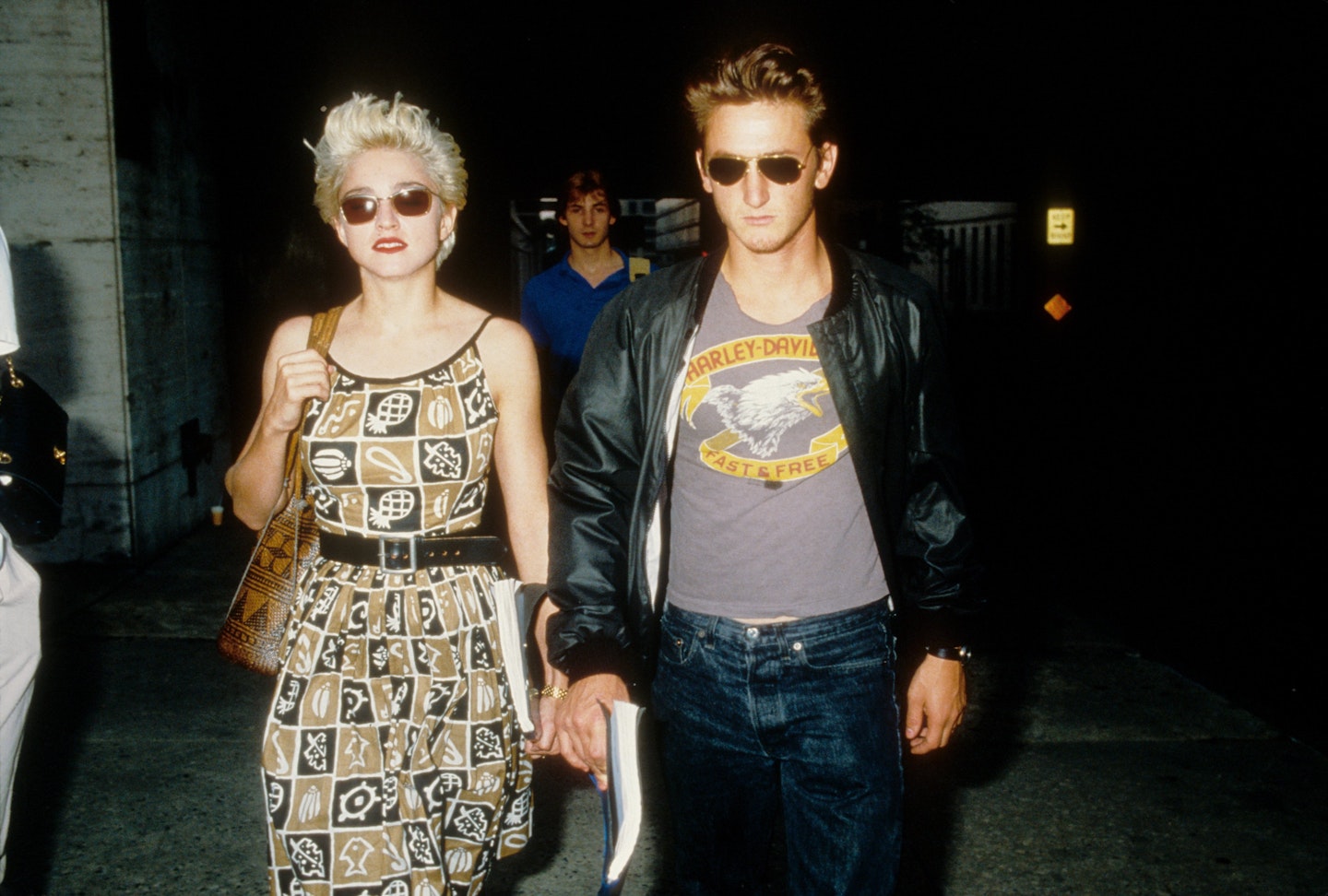 25 of 44
CREDIT: Getty
20. Madonna and Sean Penn
Madonna's dating history is long and varied - from legendary artist Jean Michel Basquiat to, er, Vanilla Ice - but let's take a minute to remember that her first husband was none other than Sean Penn. The couple were married from 1985 - 1989, and although they weren't suited in many many ways, they certainly looked great together.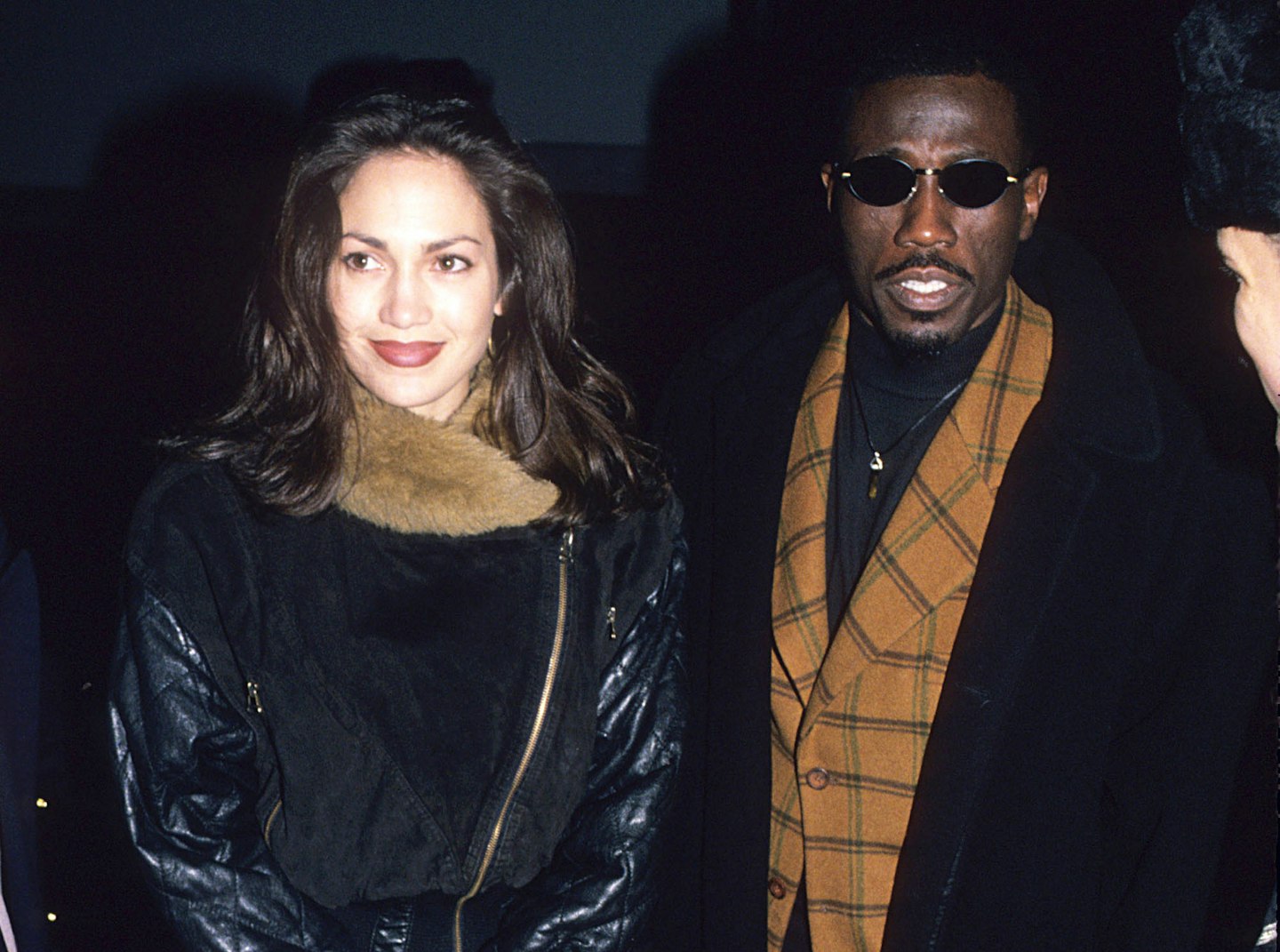 26 of 44
CREDIT: Getty
21. Jennifer Lopez and Wesley Snipes
J-Lo has had some hot, and seriously famous, O/H's (hiya Diddy, Marc Anthony, Ben Affleck!), but did you know she briefly dated actor Wesley Snipes in the mid-90s? No, neither did we!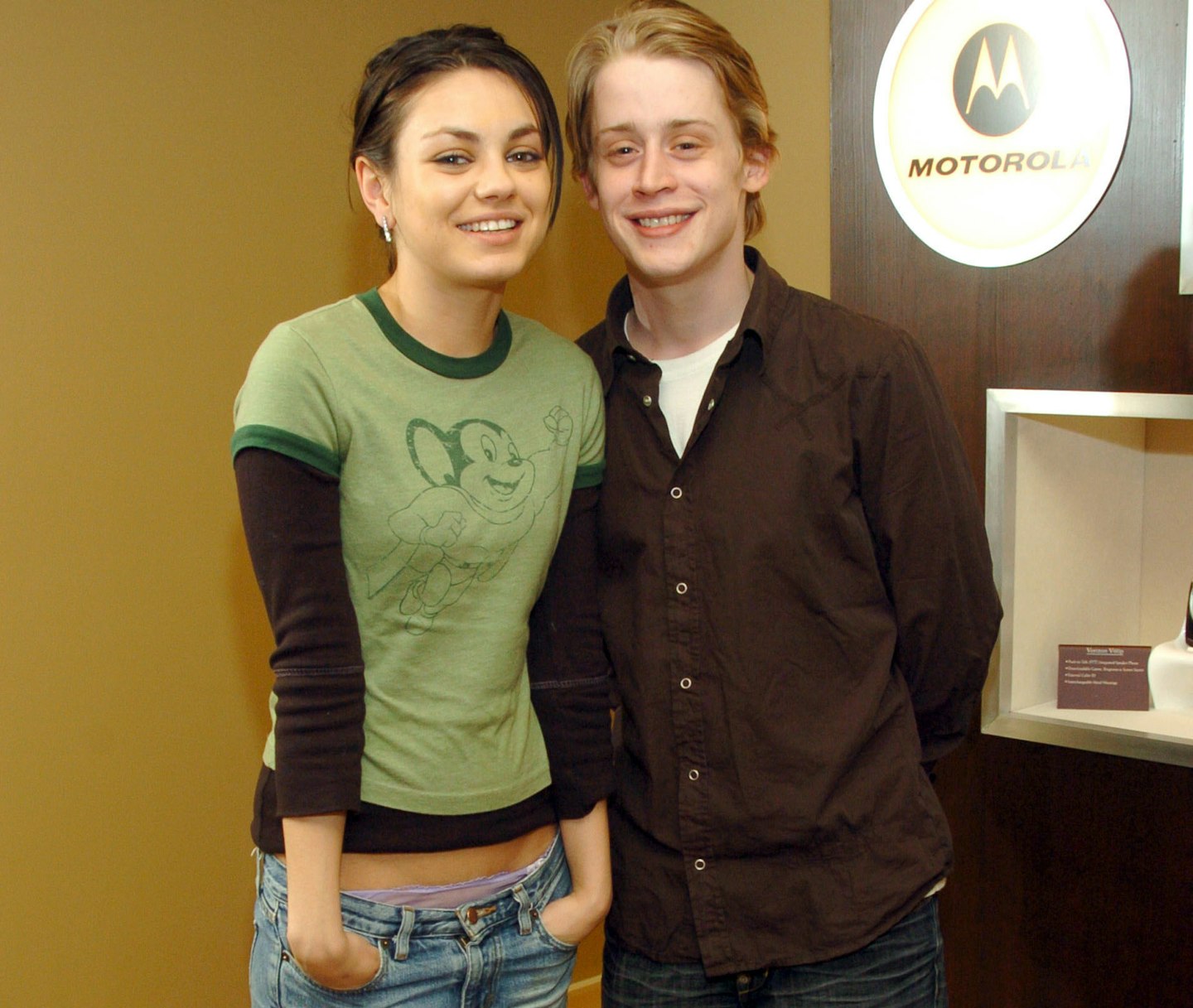 27 of 44
CREDIT: Getty
22. Mila Kunis and Macaulay Culkin
And the award for the cutest celeb couple of all time is... Mila Kunis and Macaulay Culkin. Seriously, just look at them! We. Can't. Cope.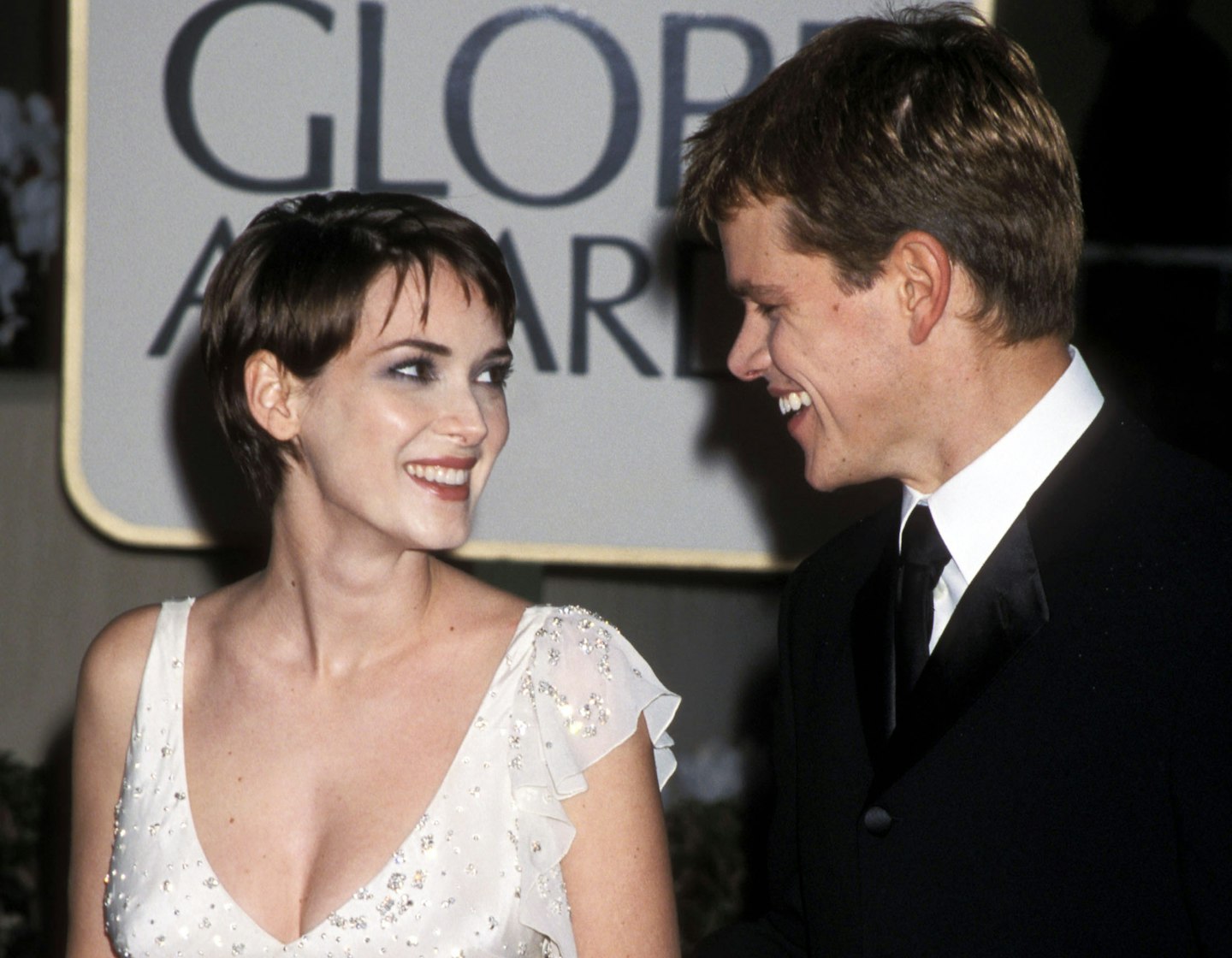 28 of 44
CREDIT: Getty
23. Winona Ryder and Matt Damon
Winona Ryder and Matt Damon met in 1997 after being introduced by Gwyneth Paltrow (who was dating Matt's mate Ben Affleck at the time). The couple became official in 1998, but broke it off just two years later in 2000.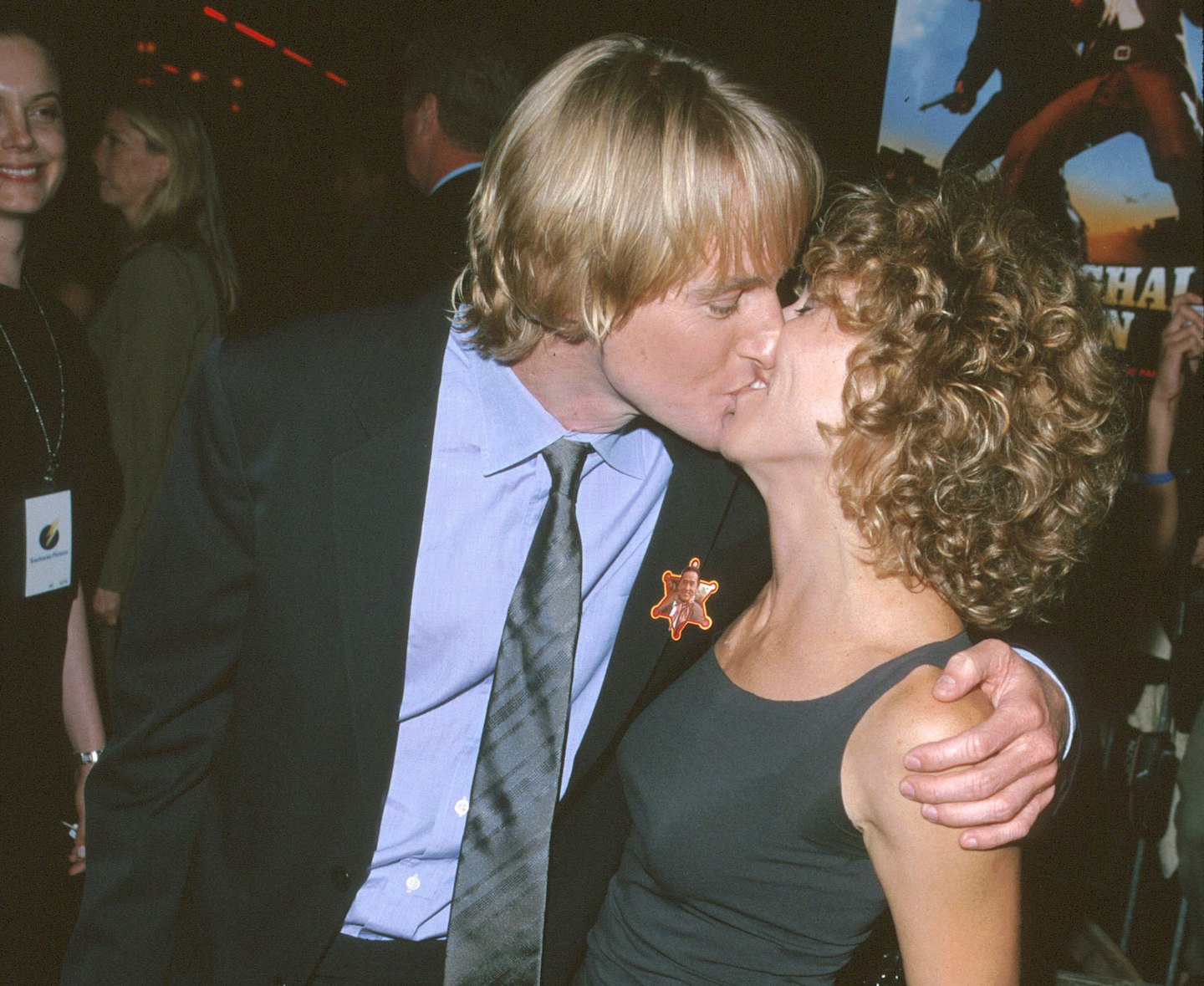 29 of 44
CREDIT: Getty
24. Owen Wilson and Sheryl Crow
Owen Wilson dated All I Wanna Do singer Sheryl Crow from 1999 - 2001. Here they are having a red carpet snog which Sheryl doesn't look 100% comfortable with. Eek!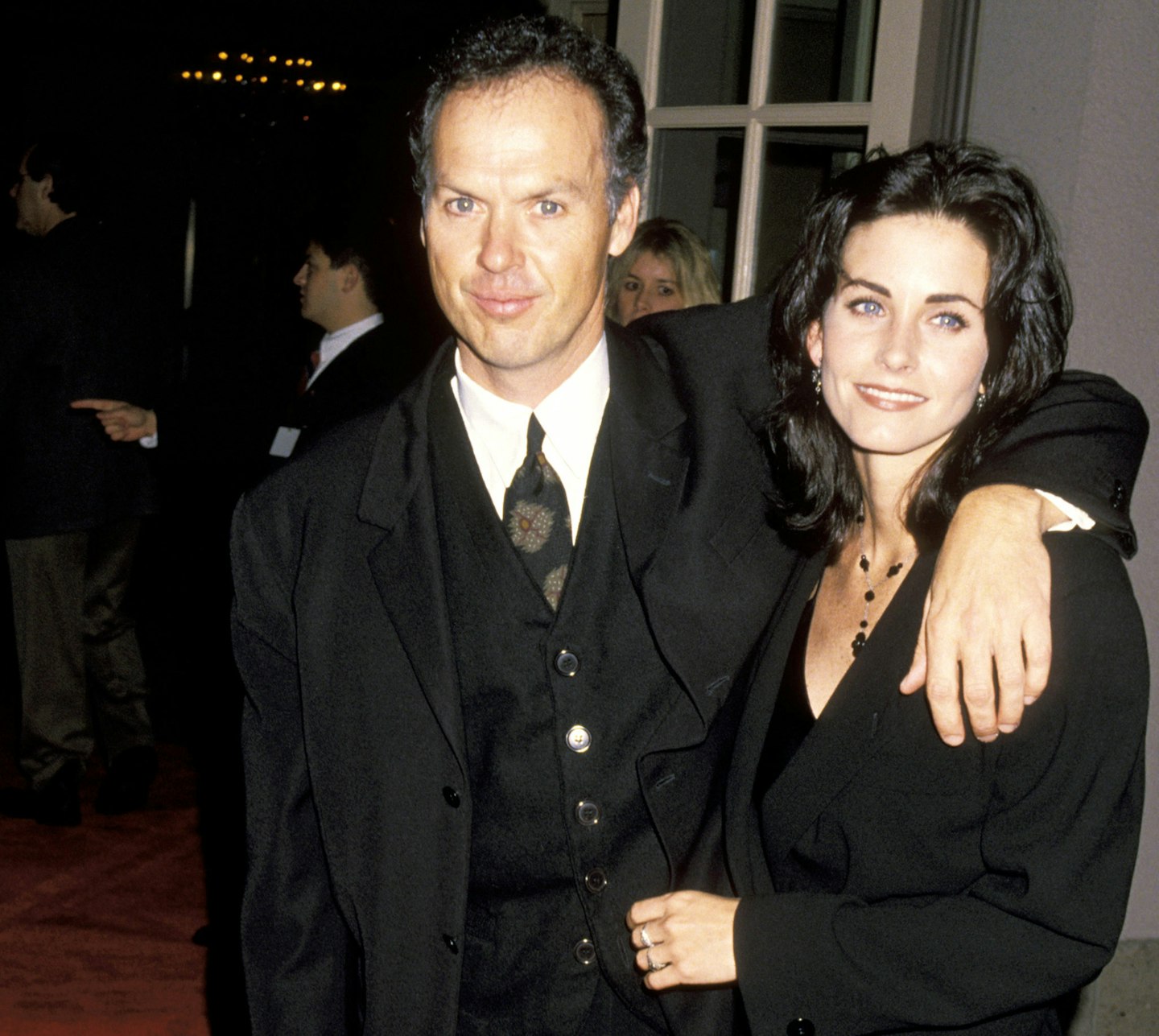 30 of 44
CREDIT: Getty
25. Courteney Cox and Michael Keaton
Courteney Cox and Michael Keaton dated for an impressive (in Hollywood terms, at least) six years. Following their split in 1995, Courteney said: "It's the most important relationship I've ever had, and I think he's the most wonderful person I've ever met." Awww!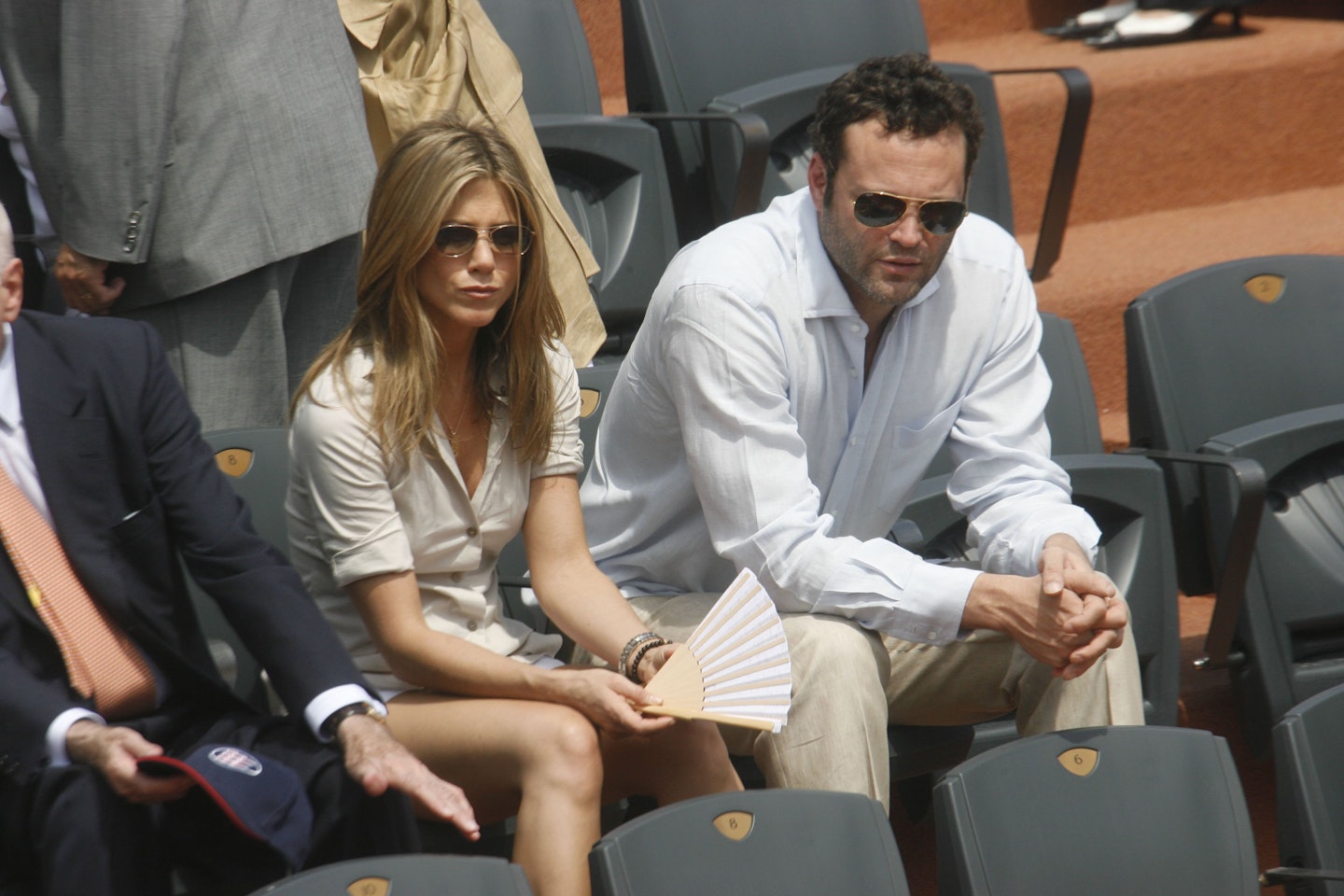 31 of 44
26. Jennifer Aniston and Vince Vaughn
Remember when Jennifer Aniston dated Vince Vaughn? The couple started dating after filming The Break Up together (which was possibly a bad omen) because, as you can see from this snap of them not enjoying each other's company, it wasn't really #CoupleGoals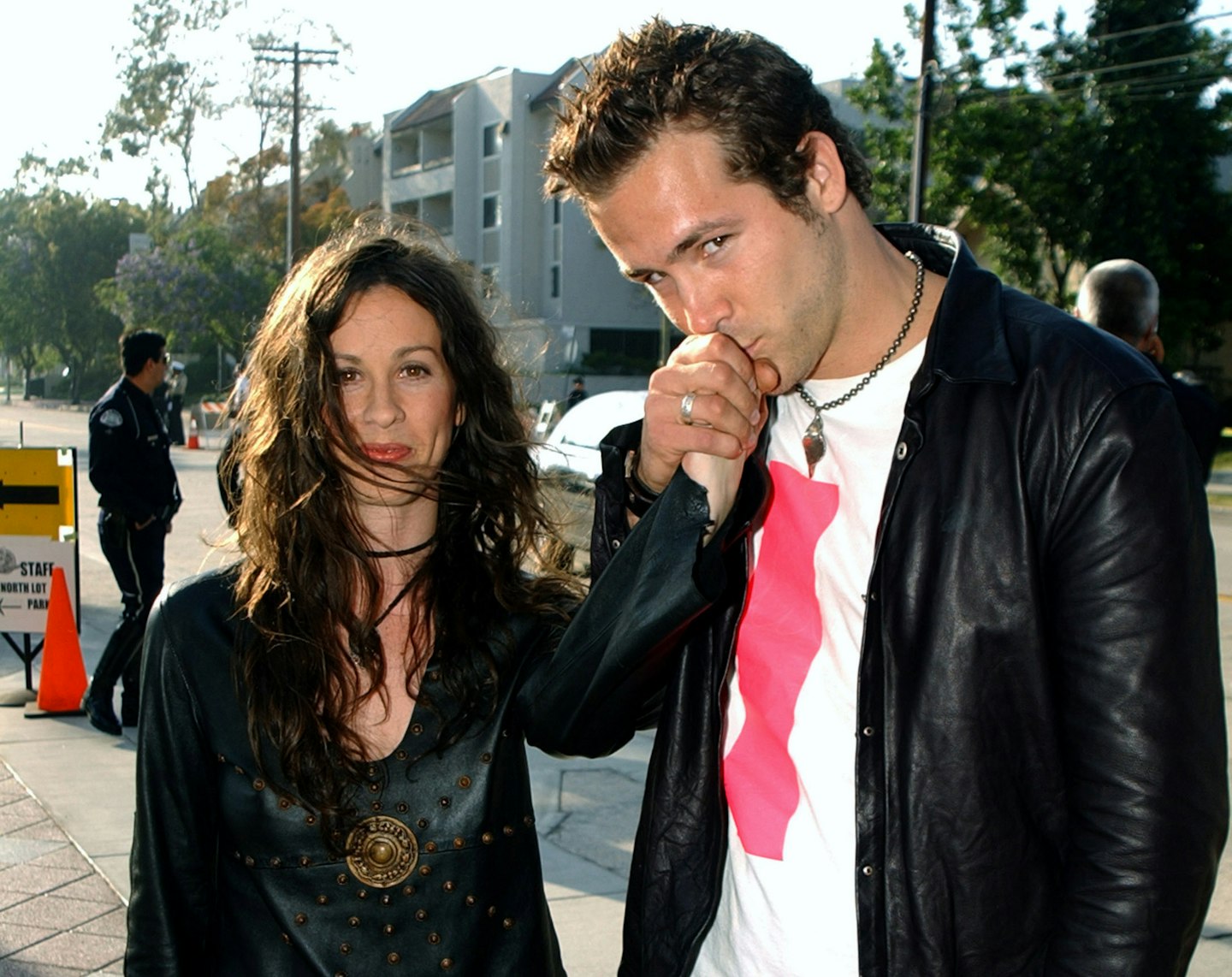 32 of 44
CREDIT: Getty
27. Ryan Reynolds and Alanis Morissette
Does Ryan Reynolds and Alanis Morisette strike anyone else as a bit of an odd coupling? Yes, we know they're both Canadian, but still. Anyway, the couple dated for five long years after meeting at Drew Barrymore's birthday party in 2002 (IMAGINE!), and were even engaged to be married.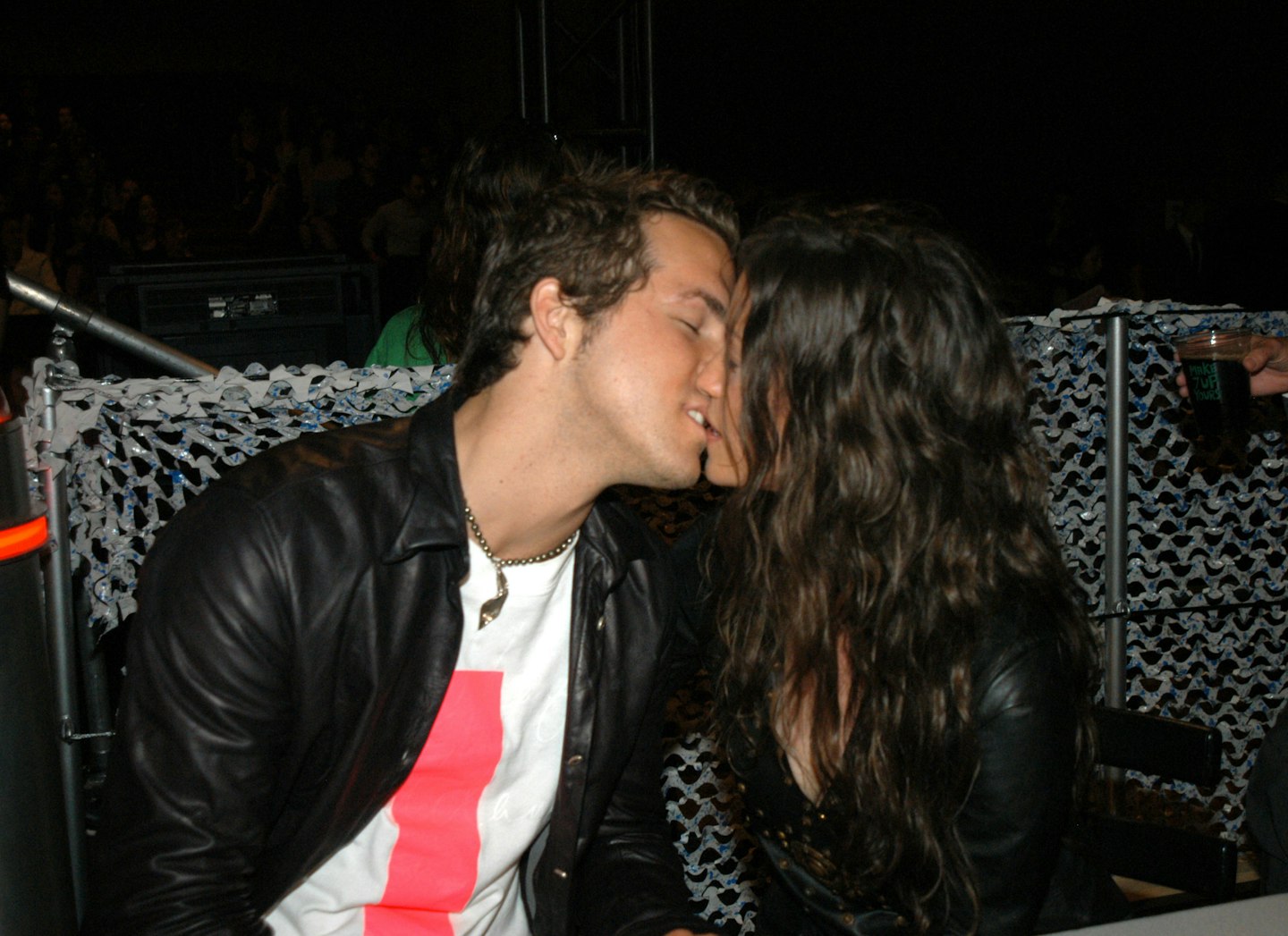 33 of 44
CREDIT: Getty
and Alanis Morissette
Sadly they never made it down the aisle, but they did manage to get in A LOT of PDAs before splitting in 2007.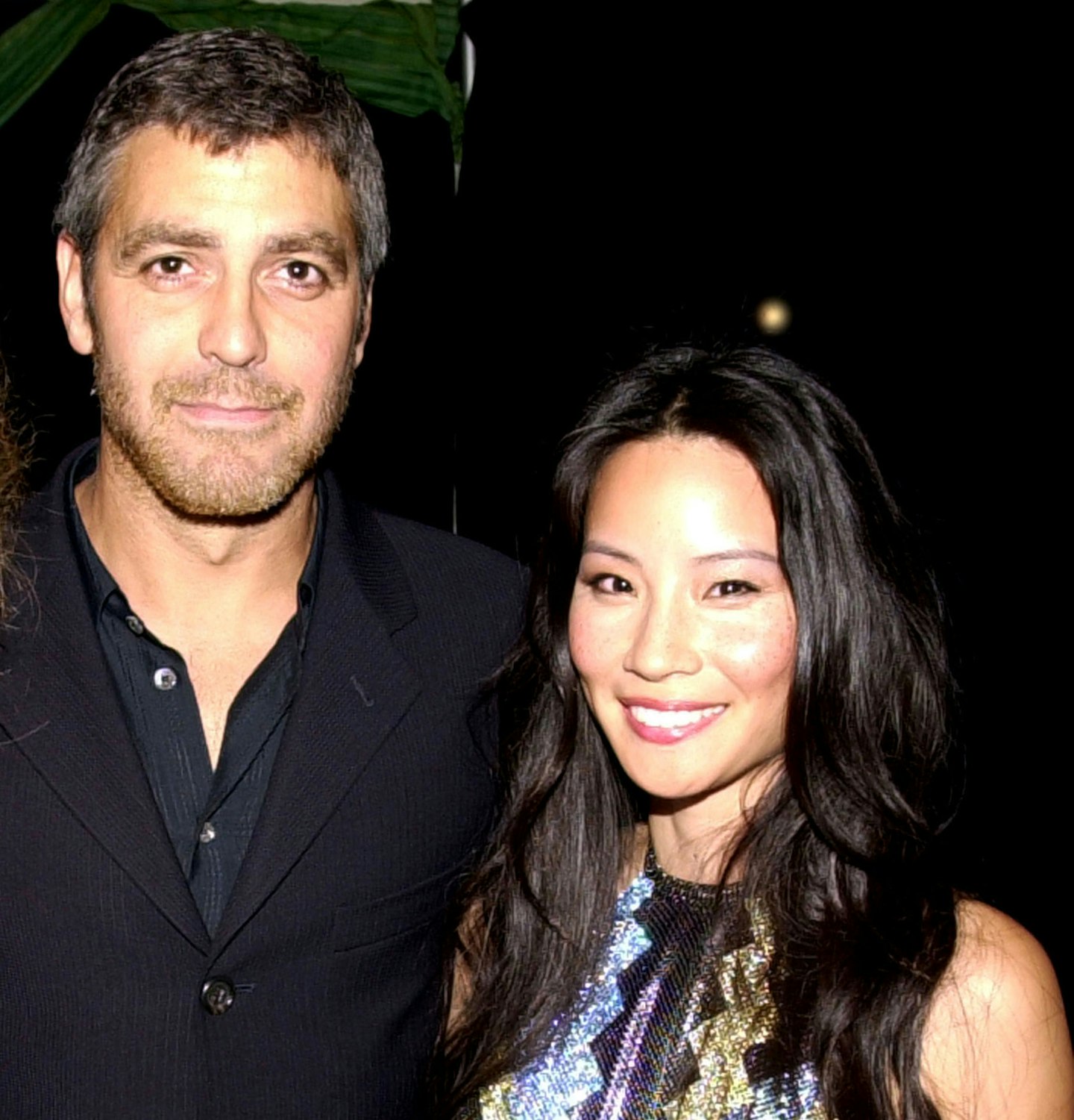 34 of 44
CREDIT: Getty
28. George Clooney and Lucy Liu
George Clooney's dated more gorgeous women than we've had hot dinners, but we were particularly into his short-lived fling with Charlie's Angels star Lucy Liu.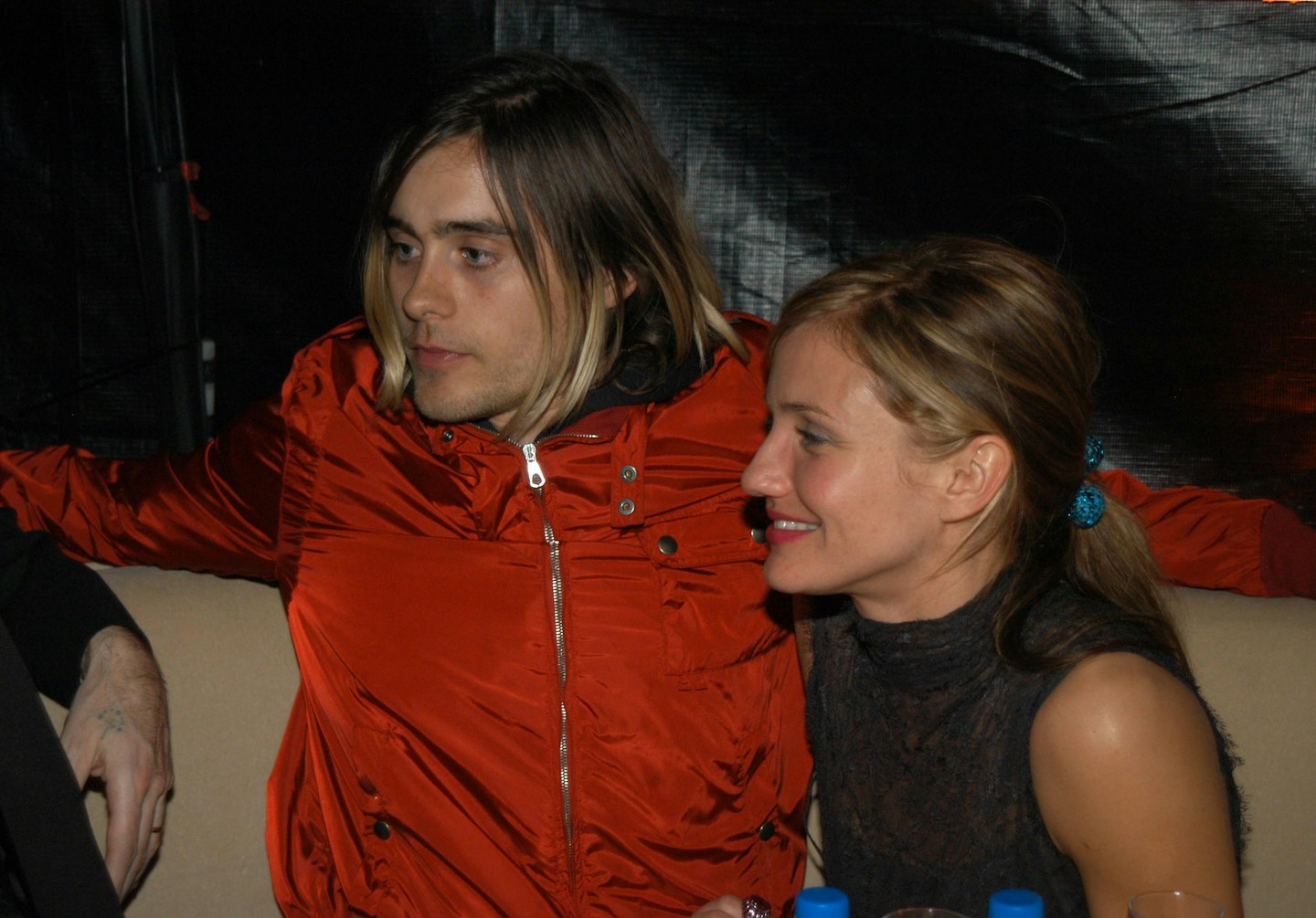 35 of 44
CREDIT: Getty
29. Cameron Diaz and Jared Leto
Look at these cool kids! Yep, Cameron Diaz and Jared Leto dated from 1999 - 2003 and were reportedly even engaged. We think they looked pretty great together tbh.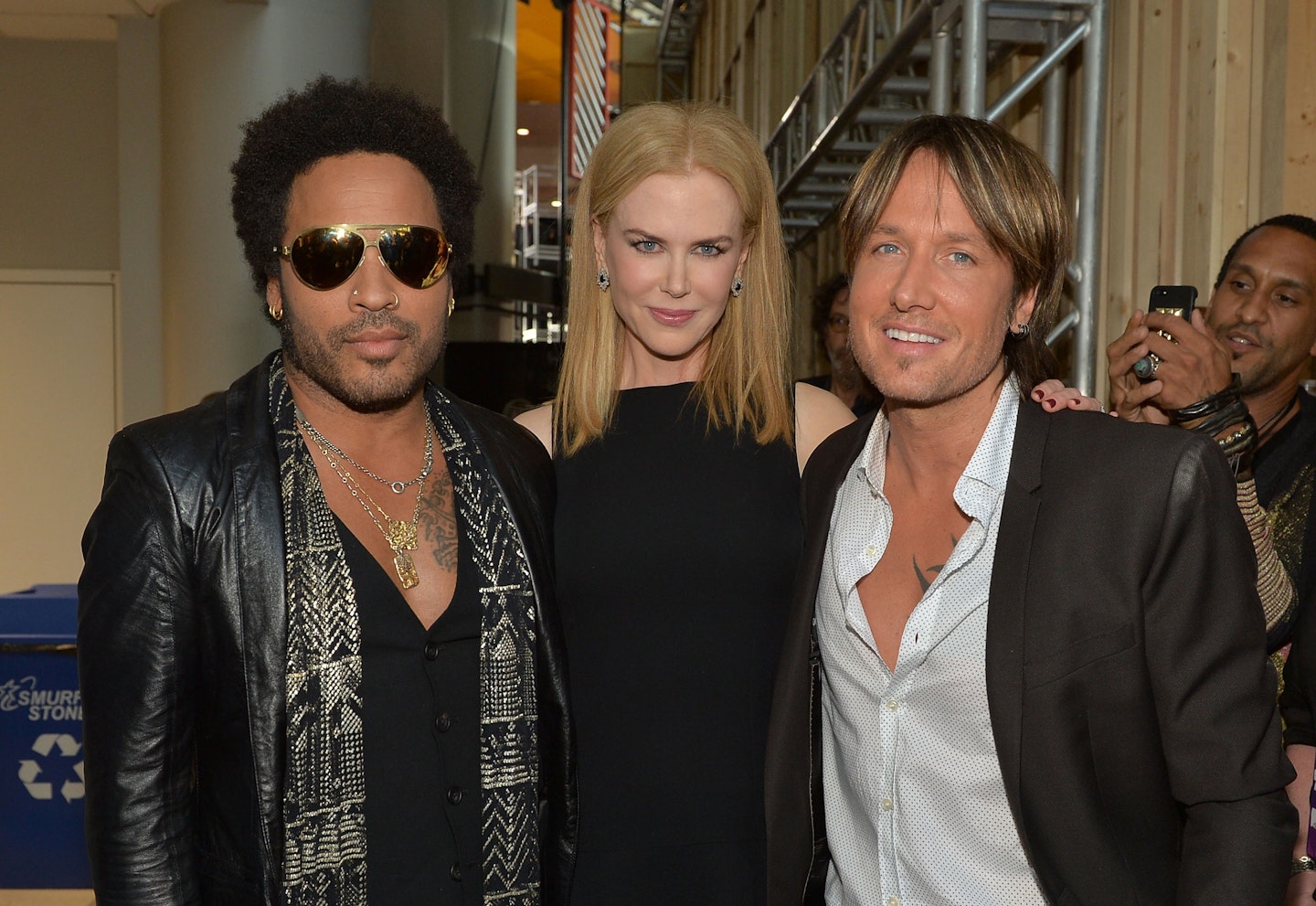 36 of 44
CREDIT: Getty
30. Nicole Kidman and Lenny Kravitz
Despite the fact that Nicole Kidman and Lenny Kravitz dated for two years (2003 - 2005) and were even engaged, the only photos we could find of the pair was this seriously awkward encounter with Nicole's hubby Keith Urban.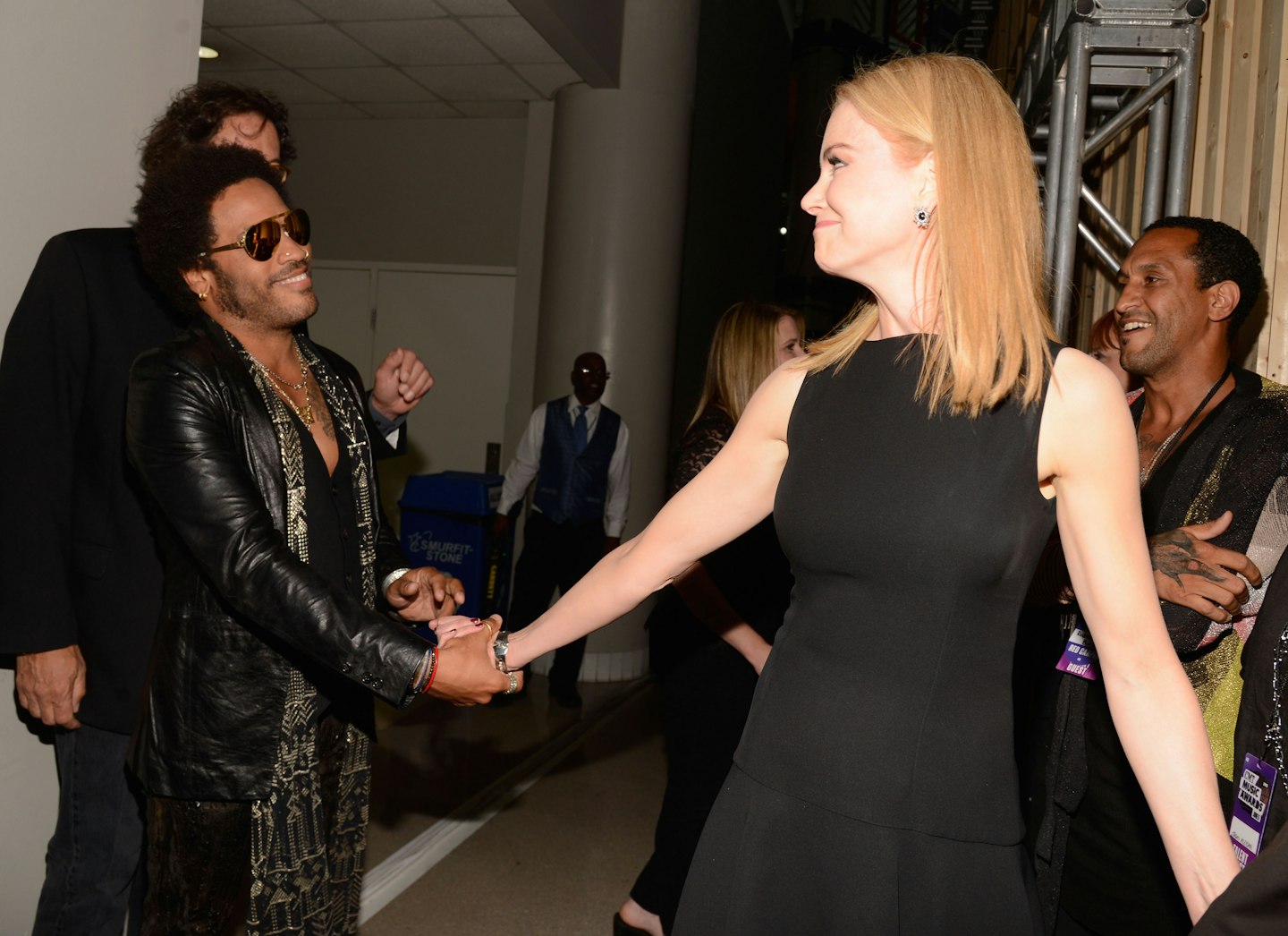 37 of 44
CREDIT: Getty
Nicole Kidman and Lenny Kravitz
Like, REALLY awkward. Let go of her hand, Lenny!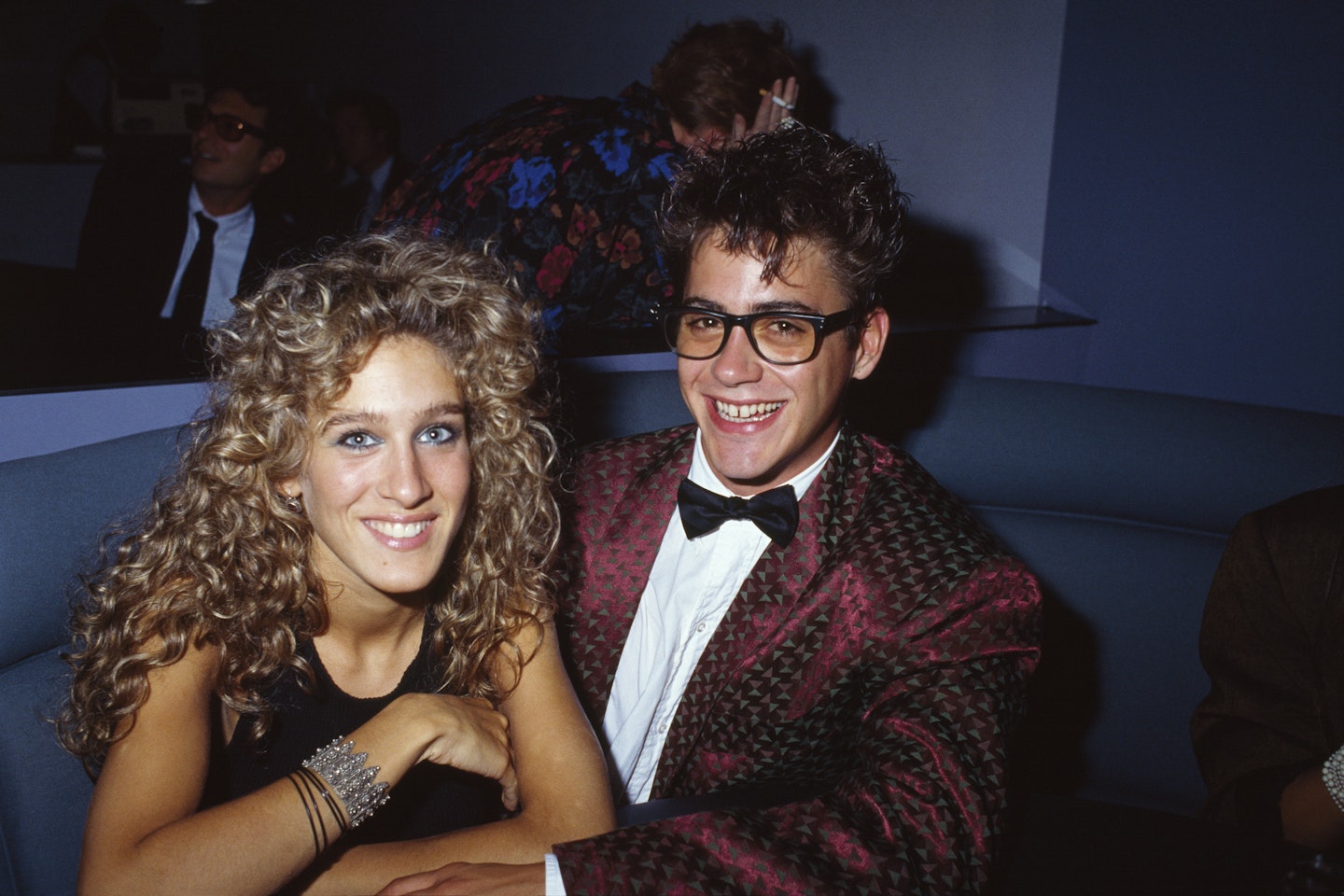 38 of 44
CREDIT: Getty
31. Sarah Jessica Parker and Robert Downey Jr.
Yes, that is Robert Downey Jr. And yes, he dated Sarah Jessica Parker - for an incredible seven years in fact! We love this snap of them looking seriously cute and gawky back in 1990!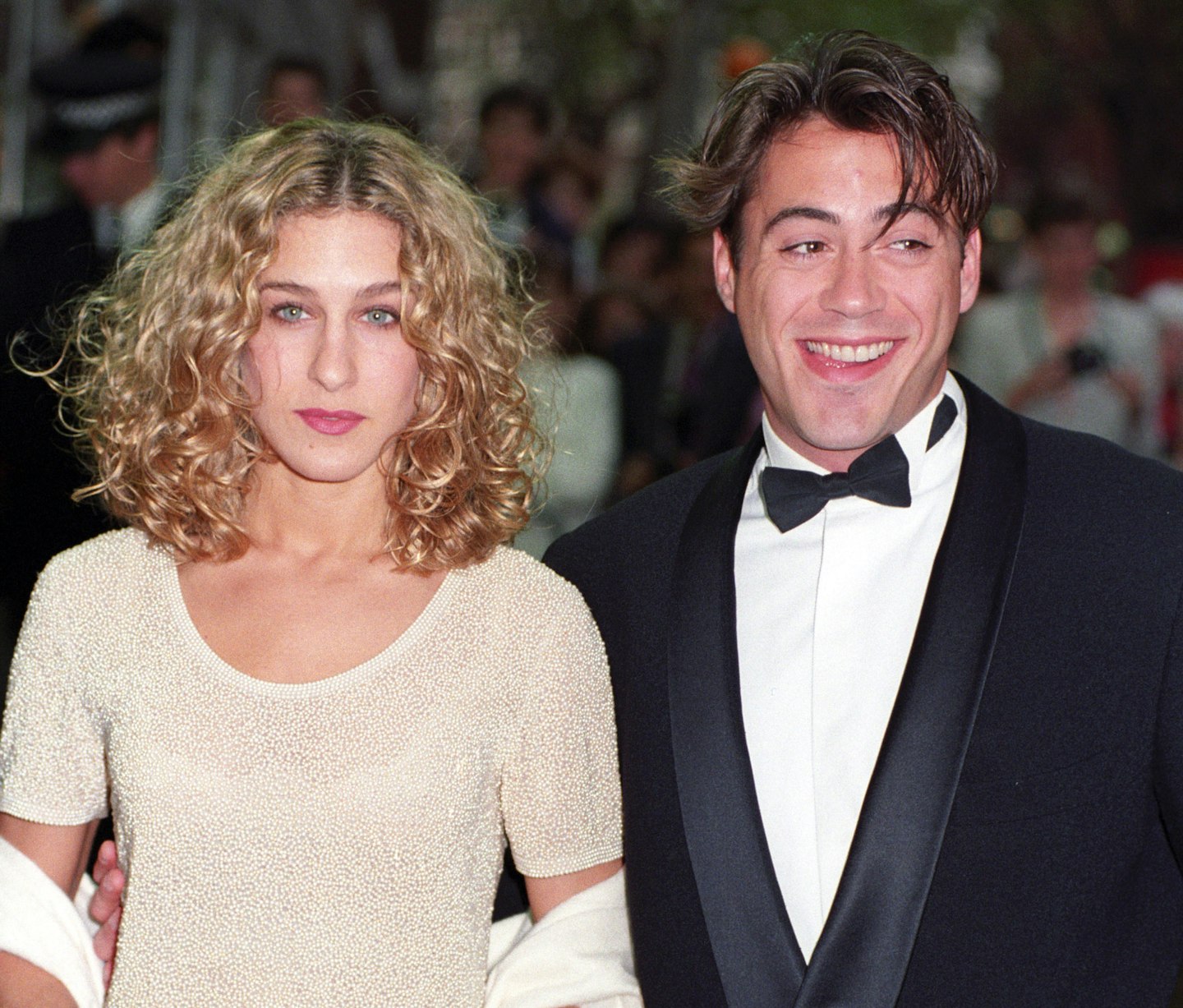 39 of 44
CREDIT: Getty
Sarah Jessica Parker and Robert Downey Jr.
And here they are at the London premiere of SJP's film LA Story shortly before their split in 1991.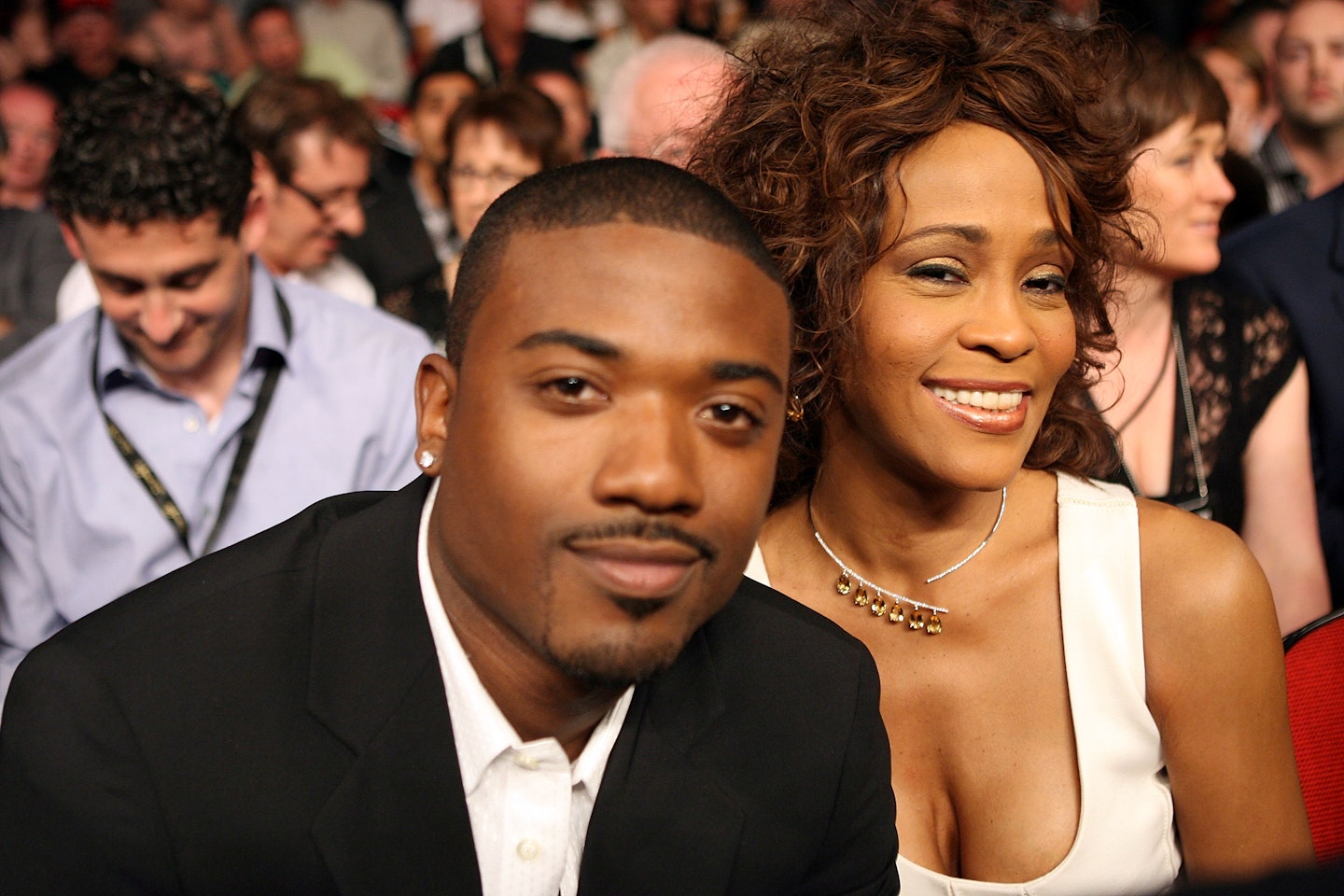 40 of 44
CREDIT: Getty
32. Whitney Houston and Ray J
We LOVED Whitney, but she really did have awful taste in men. At the time of her death the legendary singer was dating Ray J (of Kim Kardashian sex tape fame).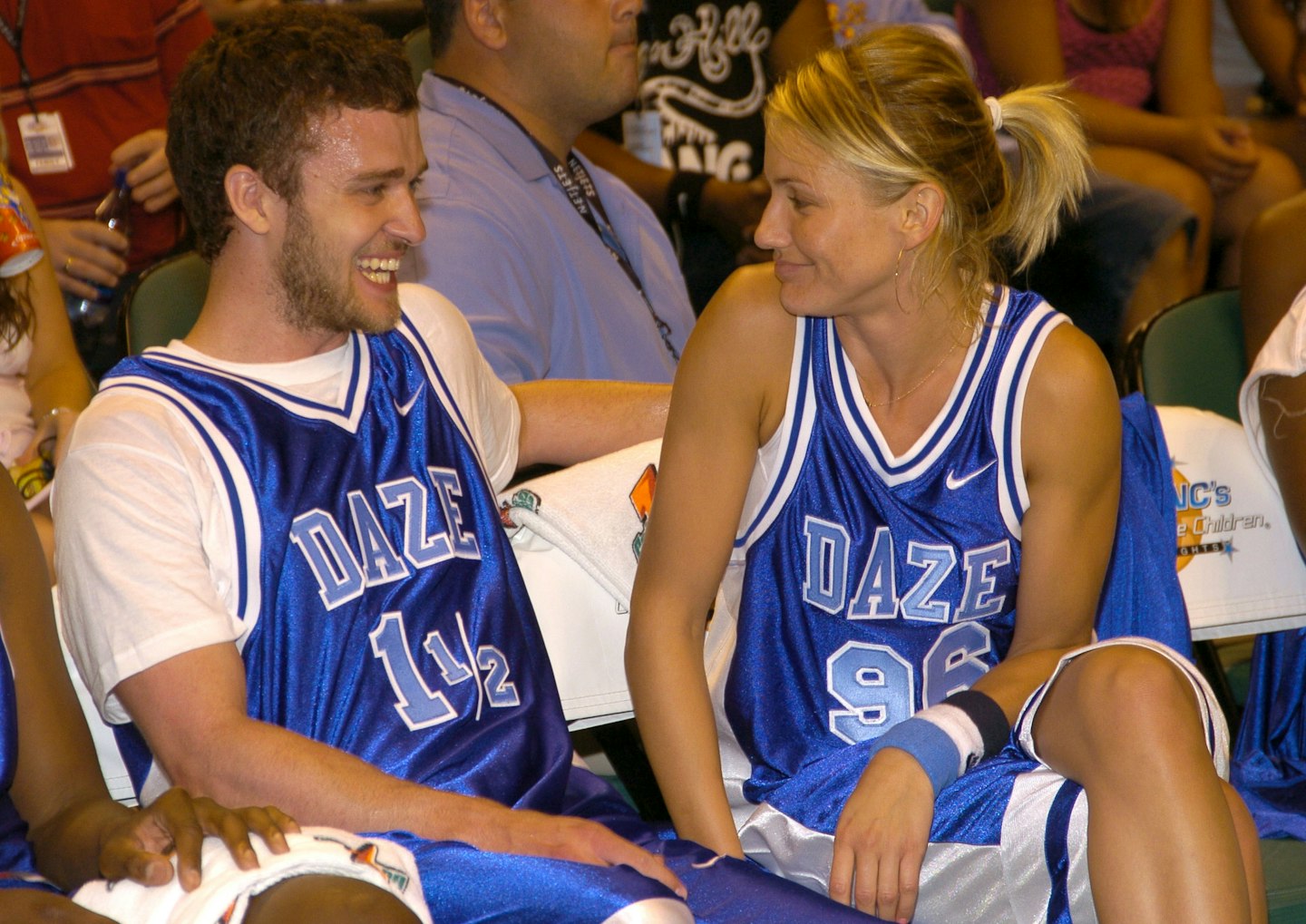 41 of 44
CREDIT: Getty
33. Cameron Diaz and Justin Timberlake
Cameron Diaz and Justin Timberlake began dating after meeting at the Nickelodeon Kids' Choice Awards in 2003 (proof that love can strike any time, any place). The couple dated for almost four years, and appeared to spend much of their relationship looking loved-up at sports events. Here they are staring lovingly into each other's eyes at a charity basket ball game...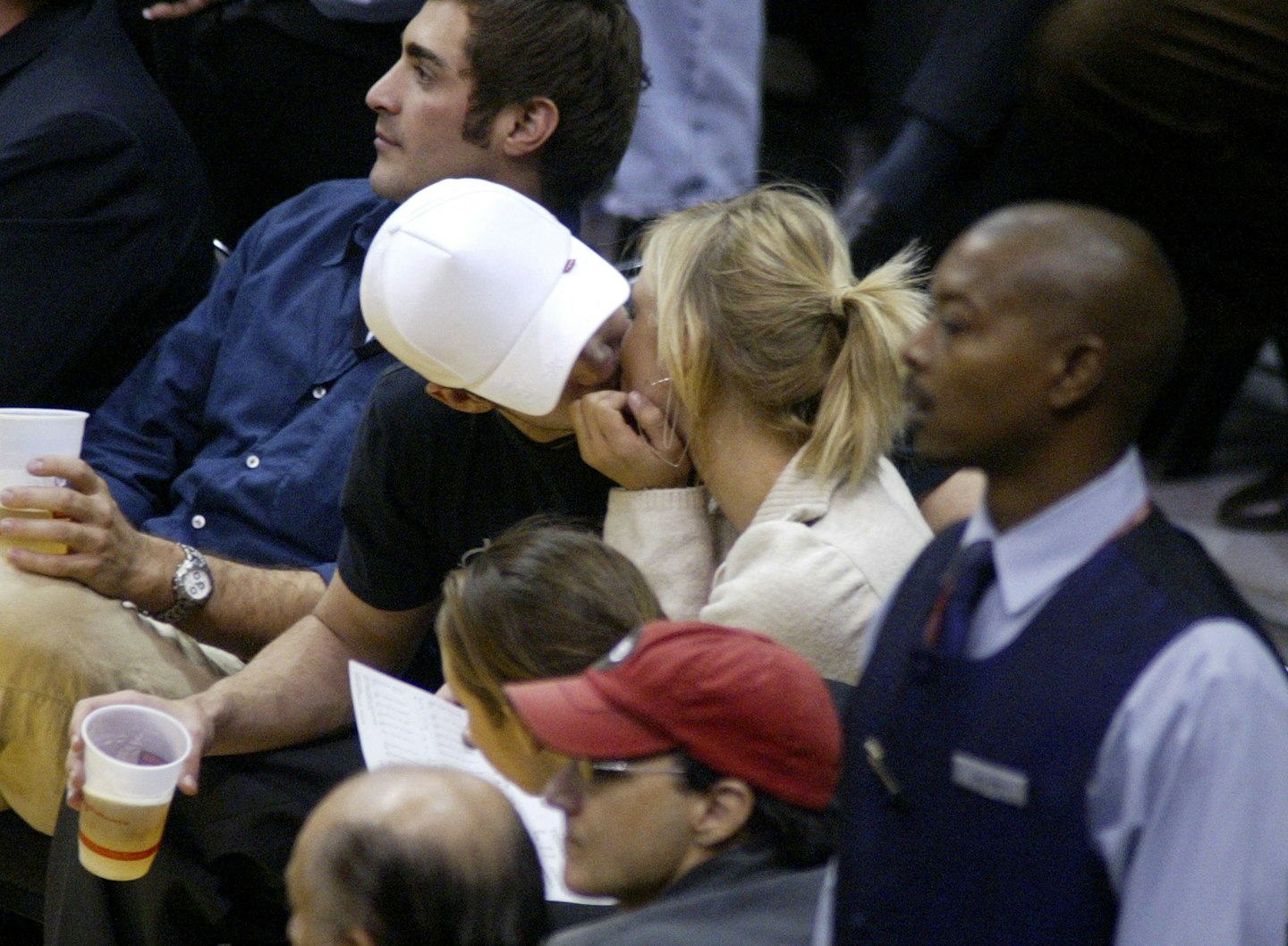 42 of 44
CREDIT: Getty
Cameron Diaz and Justin Timberlake
And here they are having a cheeky snog at a Lakers game. As you do.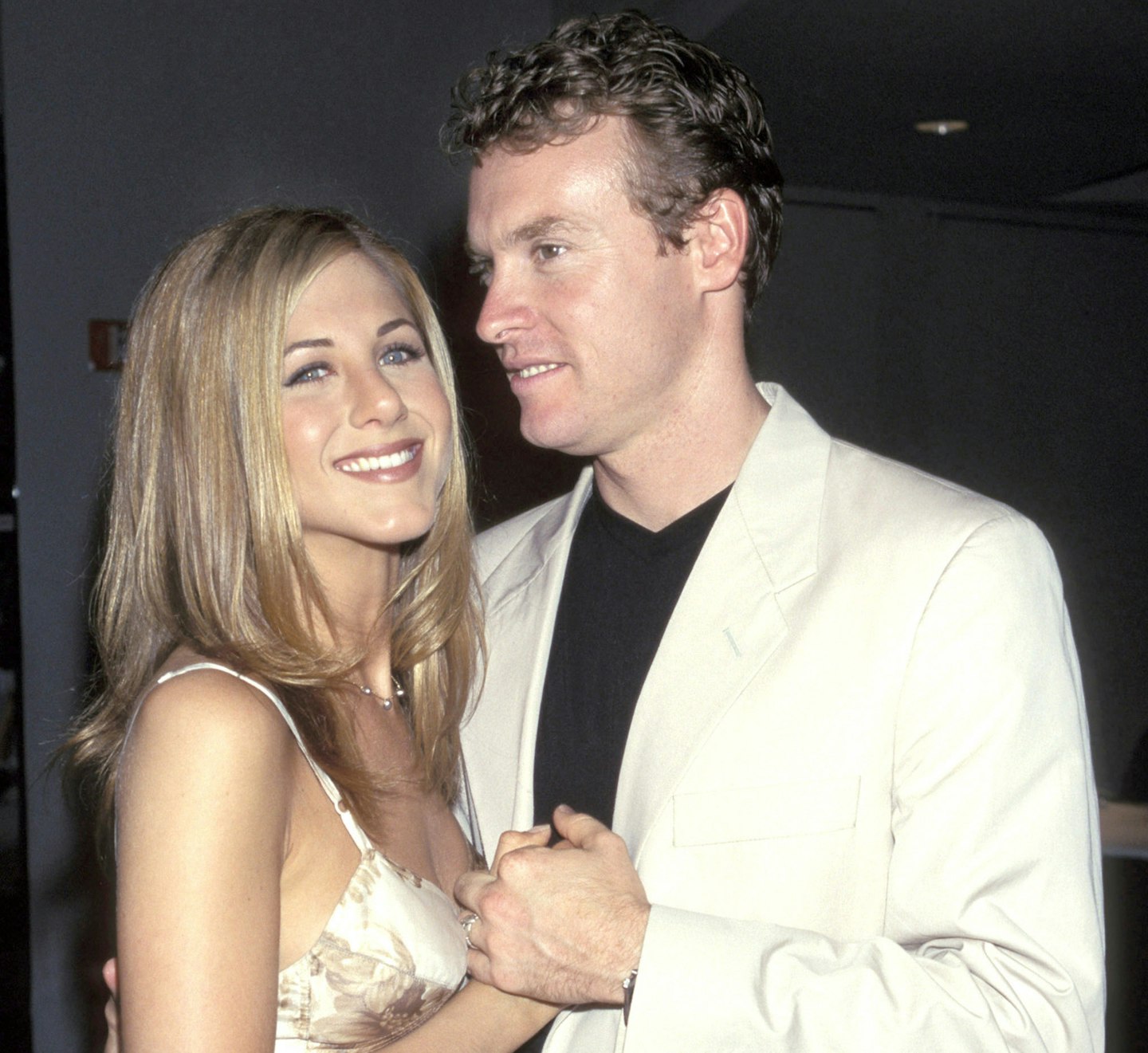 43 of 44
34. Jennifer Aniston and Tate Donovan
Before Brad, Jennifer Aniston dated Tate Cooper- who you'll probably know as Jimmy Cooper, Marissa's hot dad in The O.C.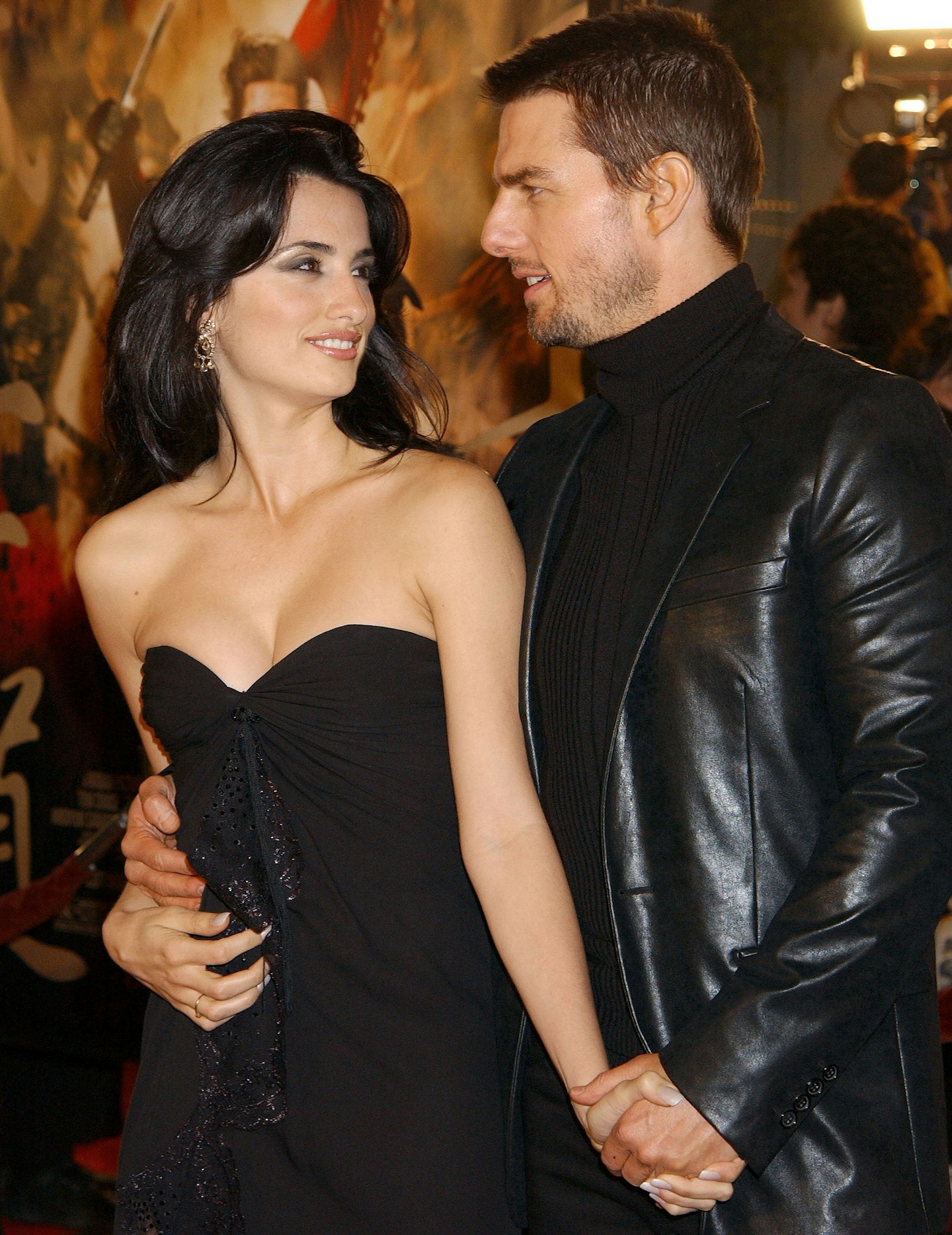 44 of 44
CREDIT: Getty
35. Tom Cruise and Penelope Cruz
And finally, who can forget the time that Tom Cruise and Penelope Cruz began dating and everyone REALLY hoped they'd get married and double barrel their names #Mems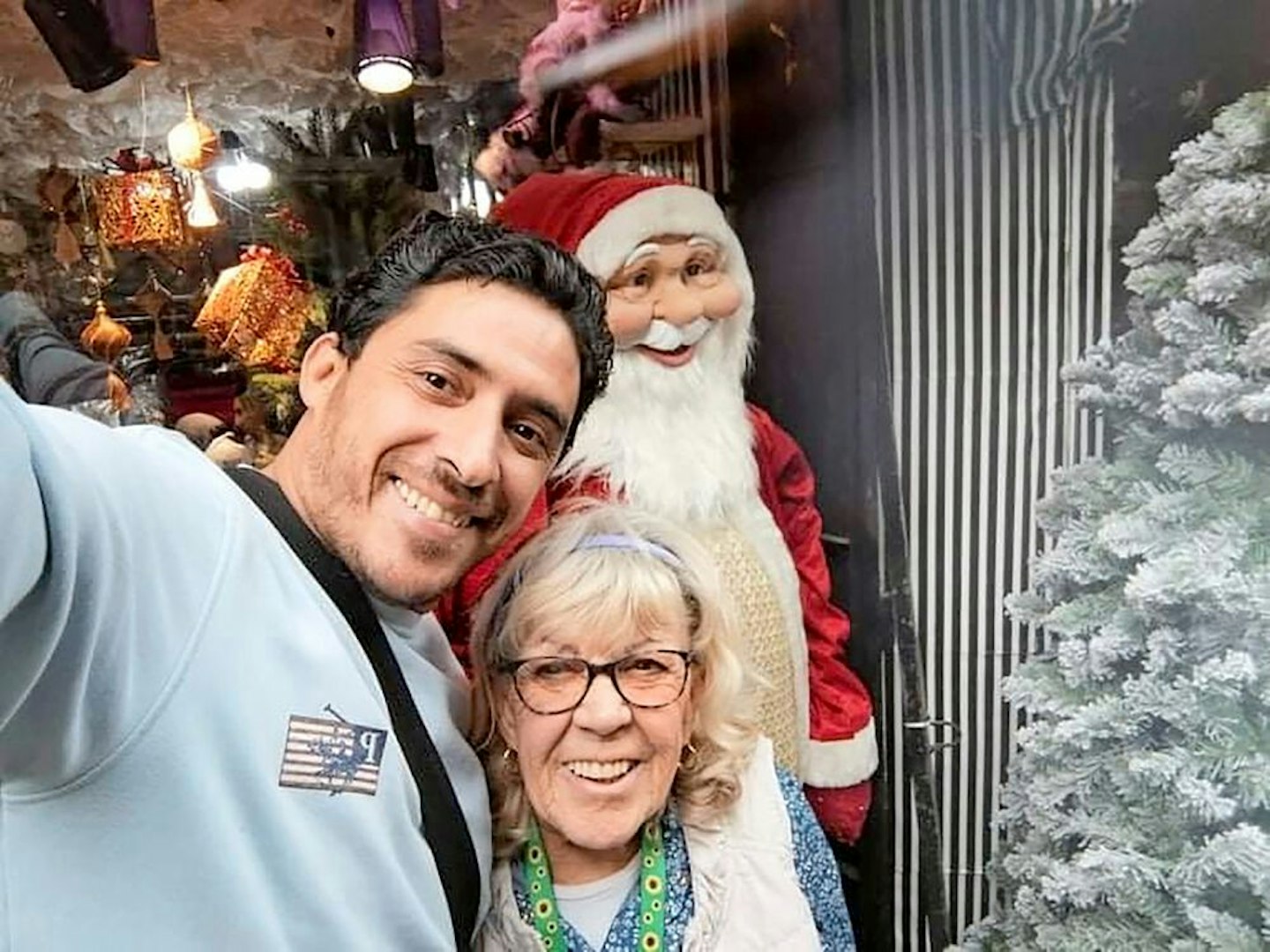 As well as discovering each other physically, the couple soon grew closer emotionally, too. Iris says, "I was attracted to his looks but his personality is amazing too, he's charming and genuine with oodles of charisma. And he'll do anything for me.
"I met his mother on the first trip and we adored each other – she thanked me for making her son so happy. I've met his father too and he's lovely. It makes me laugh though that they're in their 60s, so I'm older than my in-laws!"
Iris had a fall while in Egypt and needed hospital treatment and Mohamed stayed with her, sleeping on the floor beside her bed.
And gradually the age gap became irrelevant to Iris. "He's never had a problem with it," she explains, "In his culture the elderly are looked after and appreciated. He doesn't care that I'm older and has already promised me that I'll never end up in a home, and that he'll look after me."
The couple hoped to get married on her first trip to Egypt, which lasted for a month, but Iris didn't have the necessary paperwork. And on her second trip in March 2020, it transpired that Mohamed's divorce wasn't complete despite the fact he'd separated two years before.
The couple finally tied the knot in October 2020 in Egypt, when Iris was able to visit after lockdown travel restrictions had relaxed. Iris says, "It was a simple ceremony in an office building and afterwards we celebrated with a KFC. That night we just cuddled but the following morning we made love and then we lay in each other's arms afterwards talking. It was perfect.
"I'd written myself off as an ugly old hag, but he loves me and that makes me feel wonderful. Though I'm still quite prudish, really. He wanted to make love with him standing up and holding me with my legs round his waist and his hands cupping my bottom. I told him it made me feel like a sack of spuds!"
WATCH: Demi Sims opens up about Megan Barton Hanson 'joining TOWIE' | Celeb Ex In The City Secrets
A few weeks after their wedding, Iris headed home and the couple had an agonising separation while they waited for Mohamed's spousal visa to come through.
Iris admits, "I can't live in Egypt as it's too hot for me, so Mohamed agreed to come to England. We were separated for 11 months and it was tough. I love him so much, it felt like a piece of me was missing. I remember seeing other couples walking around holding hands and feeling so jealous."
But last month, Mohamed finally came to live in England, and the couple are settling into Iris' bungalow.
Iris says, "I'm getting used to having someone else living with me. Luckily he's pretty well trained about picking his clothes up from the floor, and doesn't make a mess. He's currently looking for work. He's applied for a job at a local holiday camp doing maintenance work, so fingers crossed.
"We love watching nature documentaries together and make love every other night.
"My sons were both suspicious but, now they've met him, they think he's great. And my friends think he's wonderful, too – and needless to say they're a bit jealous of my good fortune! I do feel so lucky – I'm in good health and so happy. Mohamed coming to live with me is the best present I could ever have imagined this Christmas.
"And I'm certainly looking forward to seeing in the New Year with a bang!"
Mohamed says, "I'm getting used to England and the weather! But I'm happy because I'm with Iris. I can't describe how much I love her. I don't think about the future without Iris. We just live for the moment and make every day count."