Fireworks might be enjoyable for us humans, but for our furry friends, it's not always ideal. Strange loud bangs throughout the night, lots of commotion and unusual lights in the sky can fill them with dread - which is pretty understandable when you think about it.
While we might not be able to cure their fear the way we'd like to, we can help by investing in remedies that help keep them calm and reassure them that everything will be okay.
What's more, if your pet struggles with separation anxiety, aggression, stress while travelling or in certain situations, these remedies could help them out with those issues, too.
Signs that your pet is anxious
As a loving pet owner, you'll probably already be aware of what makes your pet anxious and the causes behind it. Some things like separation, phobias and illness or injury are well-known to cause anxiety in dogs. Here are some signs that may indicate your pet is feeling stressed:
• Trembling
• Hiding
• Trying to escape
• Tucking-their tail between their legs
• Being lethargic
• Panting
• Pacing
• Seeking comfort and affection
• Barking and howling excessively
• Destructive tendencies
• Decreased appetite
• Digestive issues
What to do if your pet is anxious
If you suspect your pet has anxiety, the first port of call should always be your vet. They can try to pinpoint the trigger for the anxiety and rule out if it is something more serious before suggesting treatment for your pets.
If you've spoken to your vet and are now looking for some at-home remedies for anxiety in your pet, here are some popular and useful options. You'll find dog calming products and cat calming products to keep your pet feeling at ease on bonfire night and beyond.
Whilst we may receive commission for purchases made through our links, we never allow this to influence product selections.
Calming pet products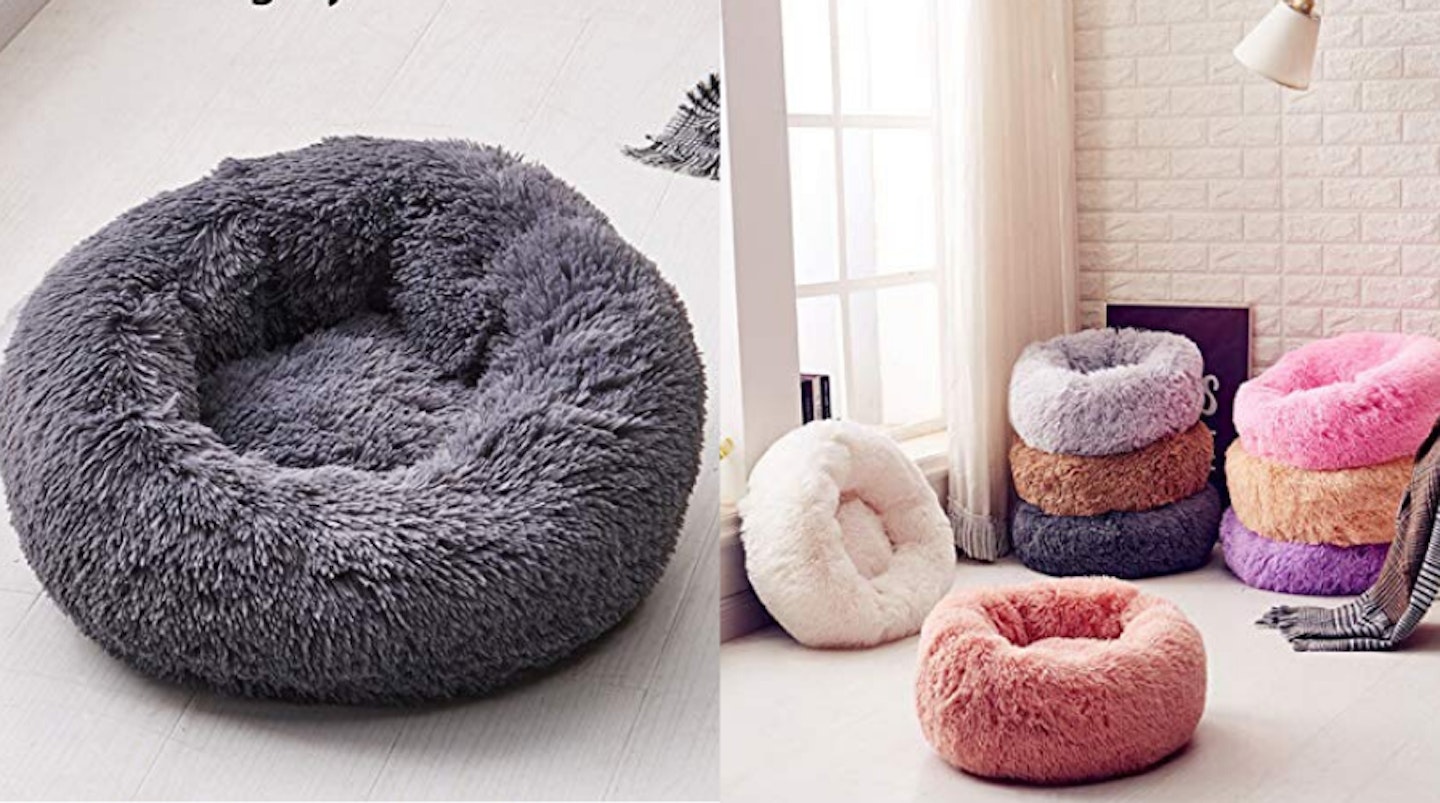 1 of 11
Calming Pet Bed
The simplest way to calm your pets down is to invest in a bed that makes them feel safe. These pet calming beds are designed to provide a cosy nest for your dog or cat, protecting them from the outside world.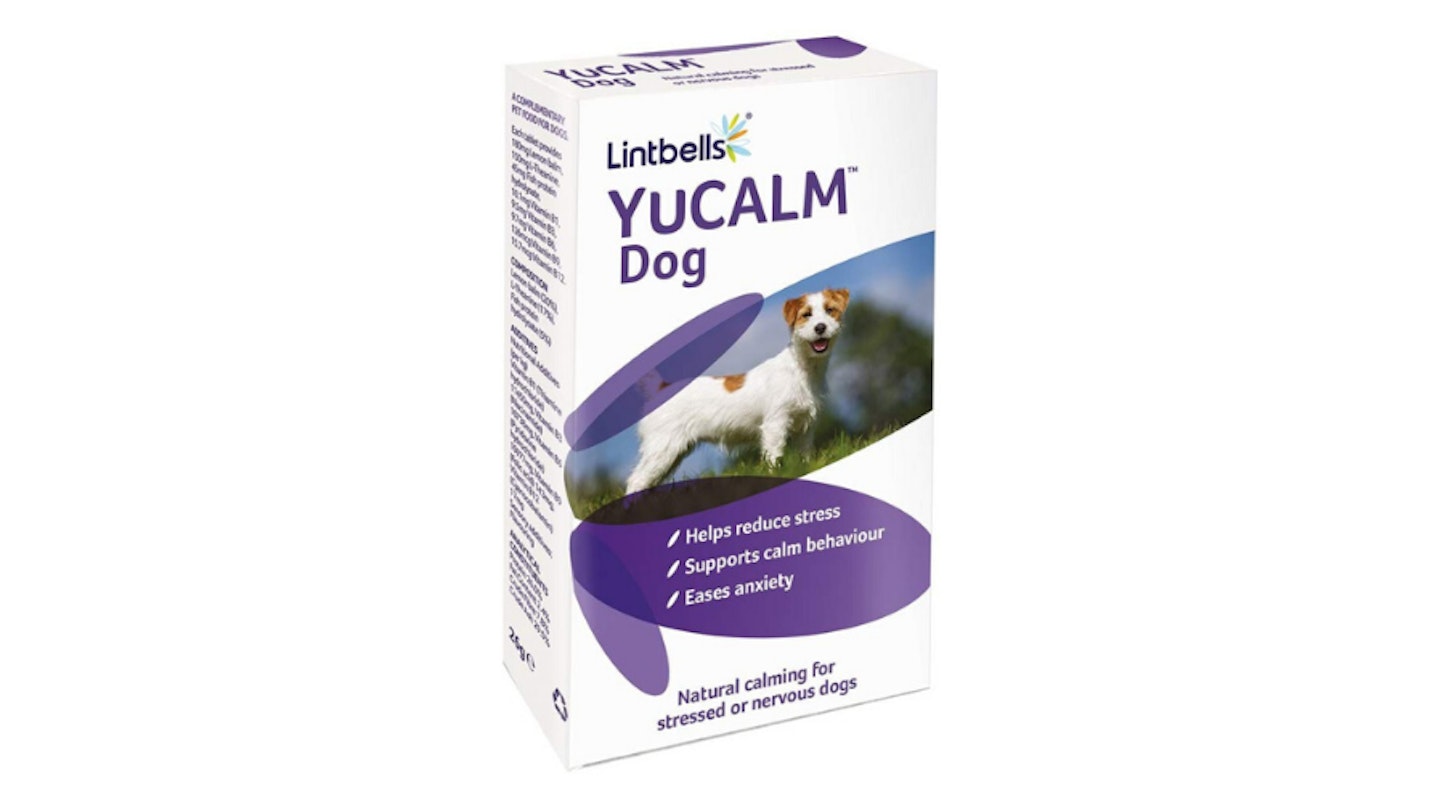 2 of 11
Lintbells YuCALM for Dogs
Lintbells is well-known for its YuMOVE supplements, so it's no wonder that YuCALM also has lots of happy customers. These natural supplement tablets contain L-theanine, B vitamins, natural fish protein hydrolysate and lemon balm to soothe your pooch, and begin to take effect after a few weeks.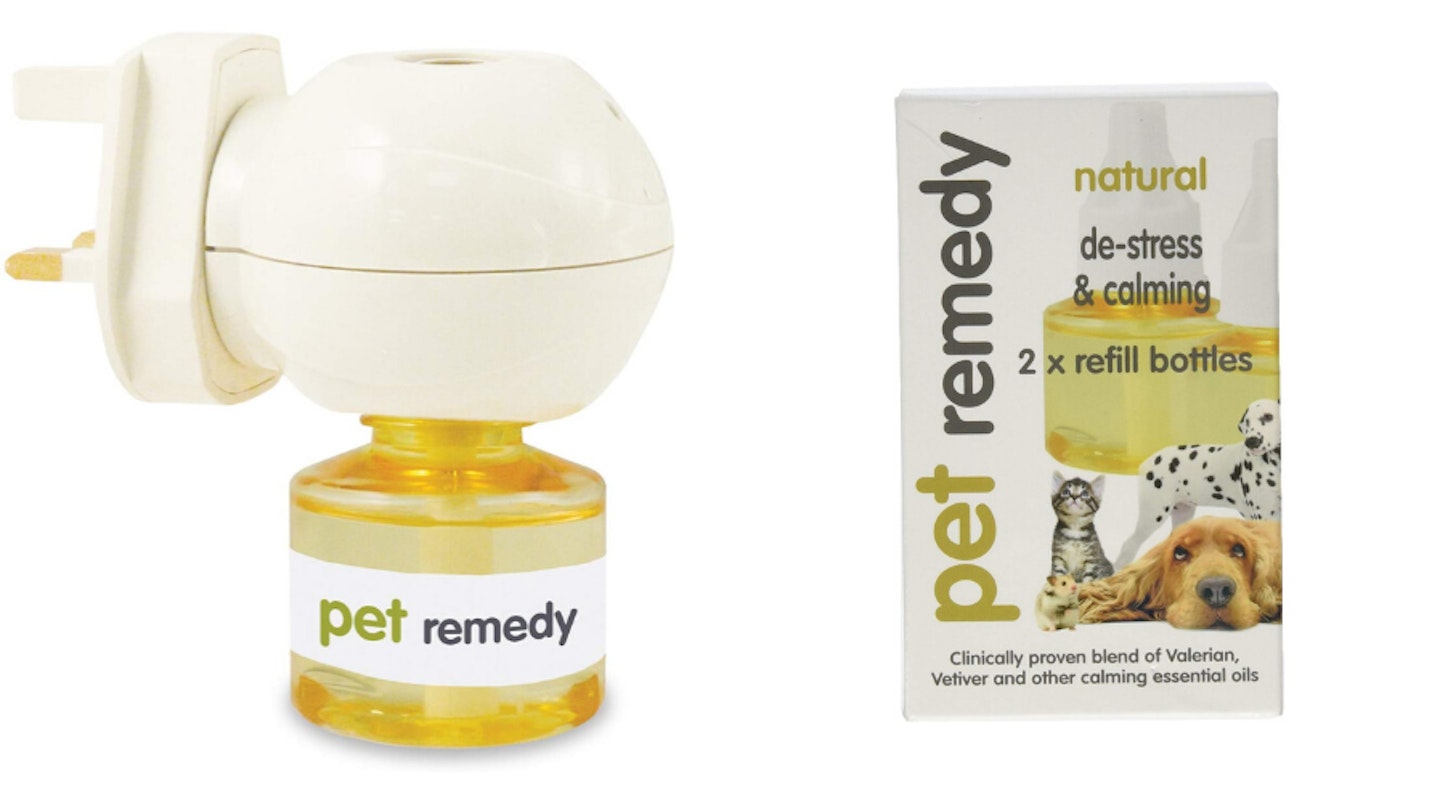 3 of 11
Pet Remedy Natural Stress Diffuser
One of the most well known ways to calm your pets is by using a pet calming plug-in Simply plug it in and let the blend of valerian, vetiver and other essential oils go to work. It's ideal for pets including dogs, cats, horses, rabbits, rodents and birds. You can also pick up refills of the remedy to ensure you're always stocked up.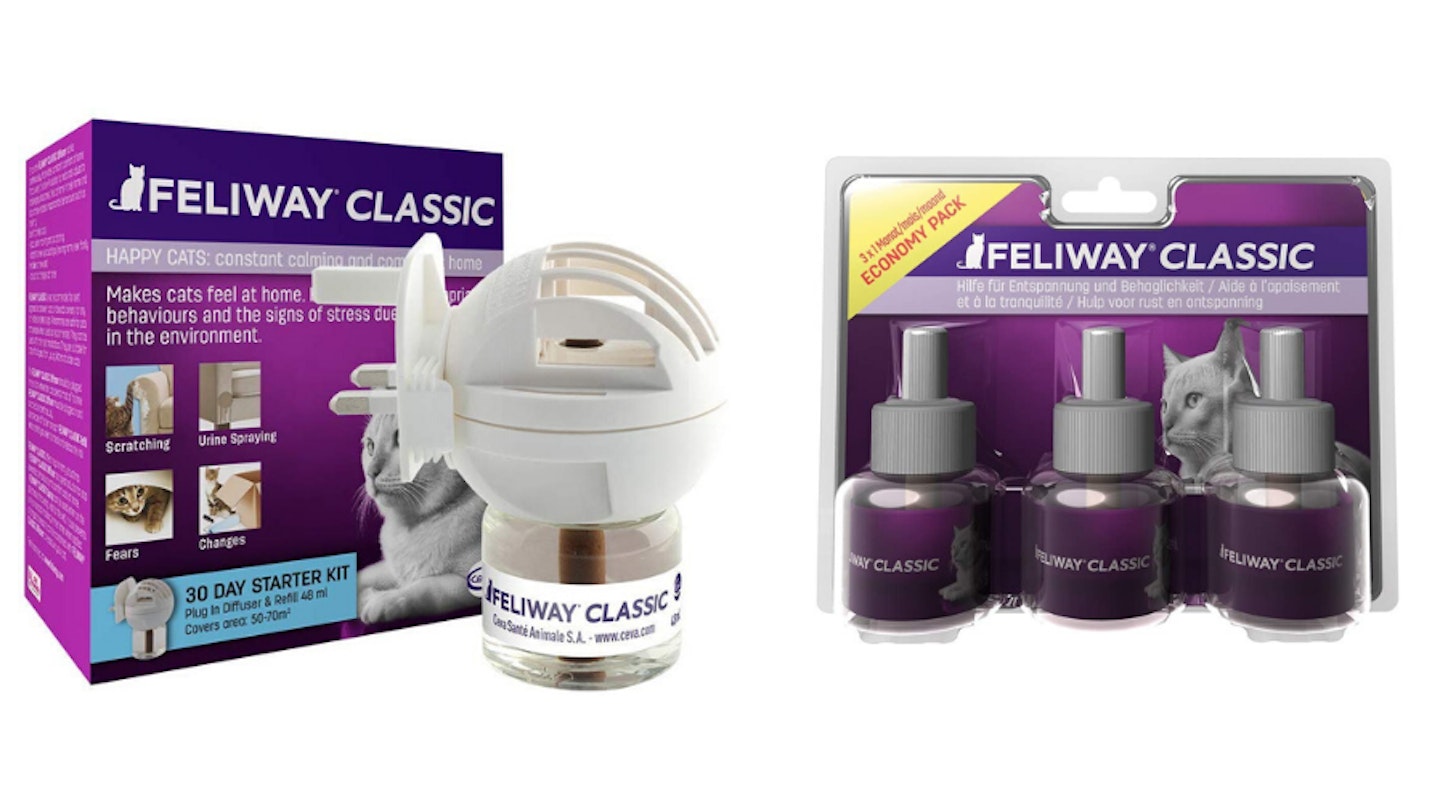 4 of 11
Feliway Classic Diffuser
If you're looking for a diffuser specifically designed for cats, Feliway is one of the top brands on the market. It contains the natural pheromone a cat releases when they rub up against something to mark an area as safe and secure, and is recommended by vets and animal charities. Don't forget to add refills to your basket, too!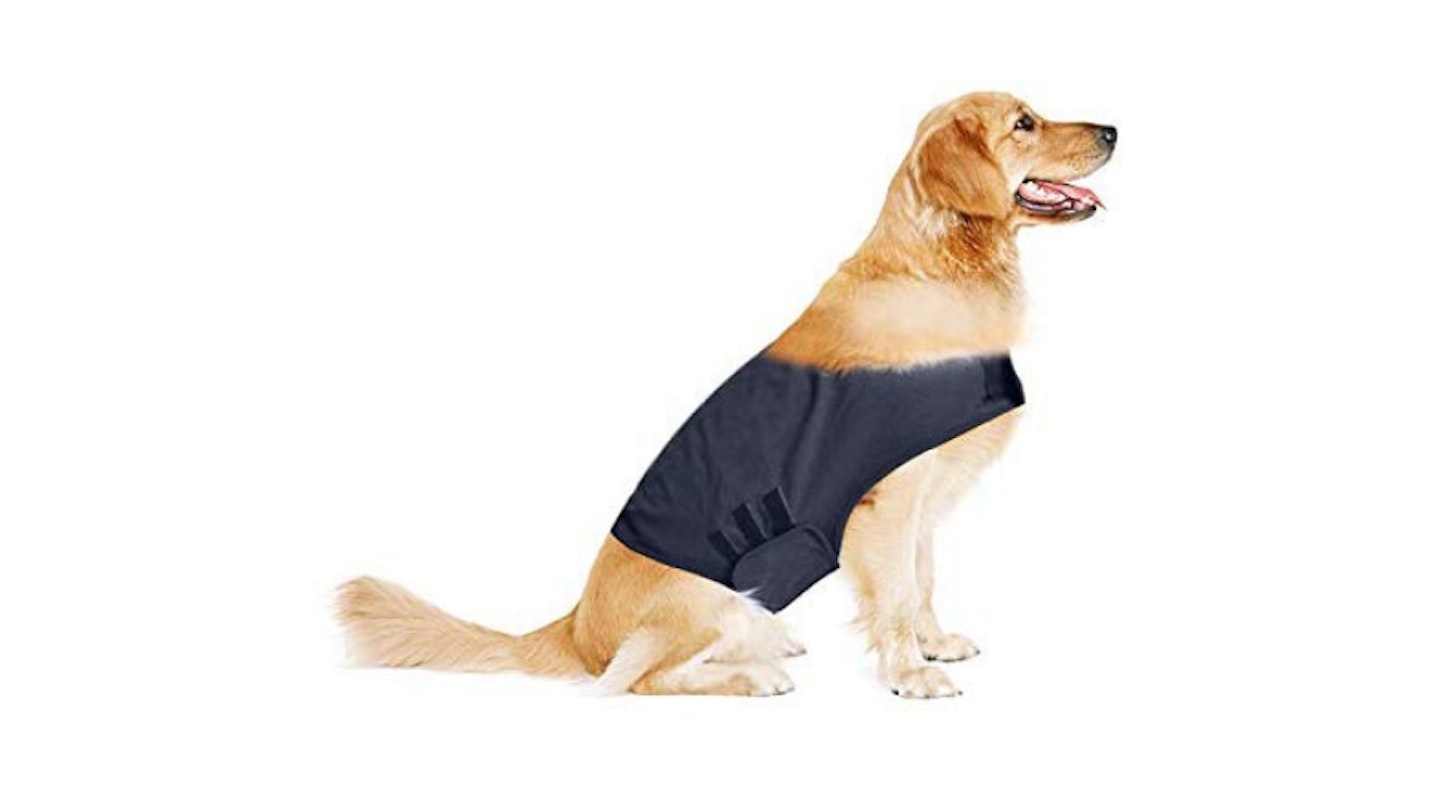 5 of 11
Anti-Anxiety Dog Jacket
For some dogs, nothing soothes them like a cuddle from their owner. Similar to swaddling an infant or using a weighted blanket, anxiety jackets apply gentle, constant pressure to calm pets and make them feel safe.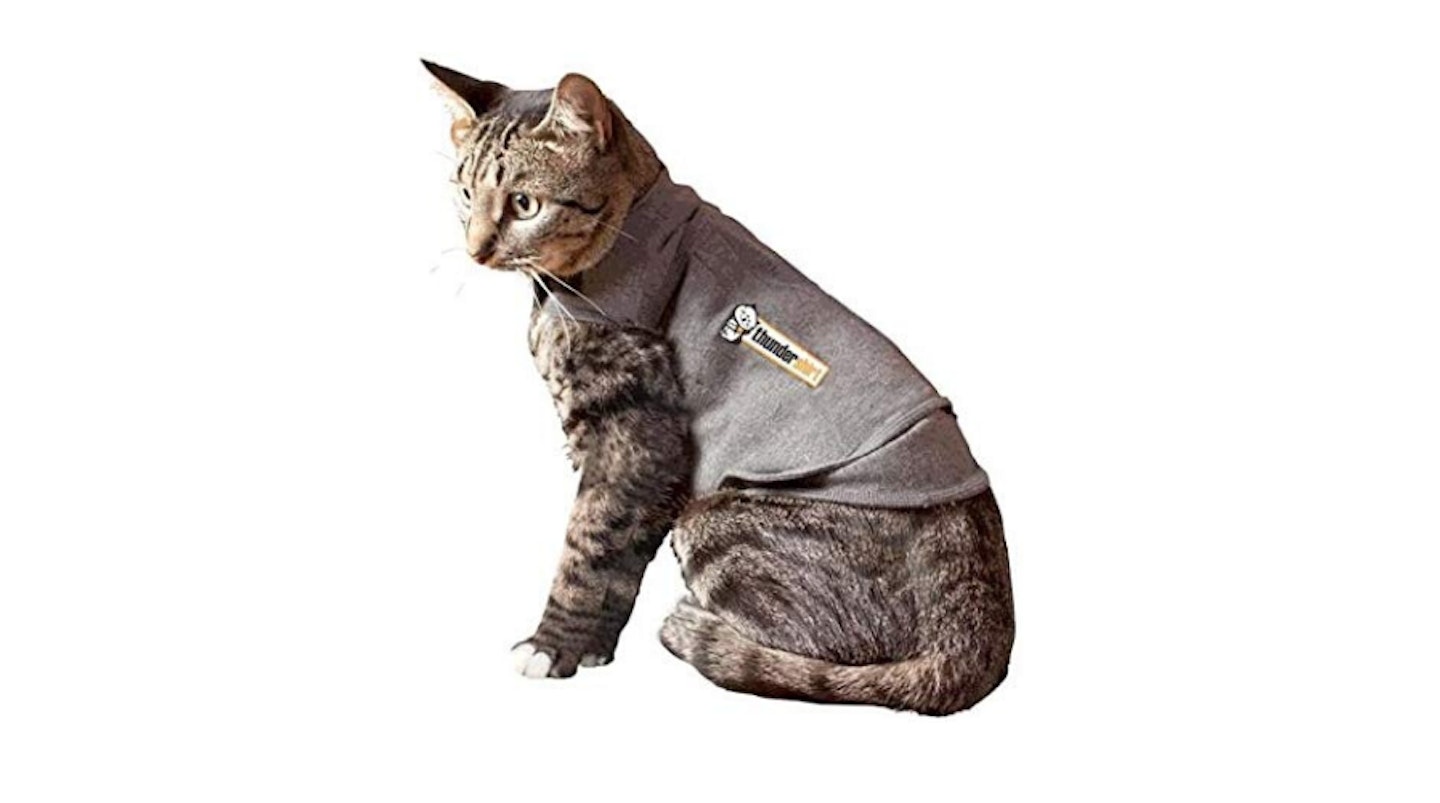 6 of 11
Calming Cat Vest
With three sizes available to suit your cat perfectly, this calming cat vest also uses pressure to soothe cats and is an effective anxiety solution according to vets.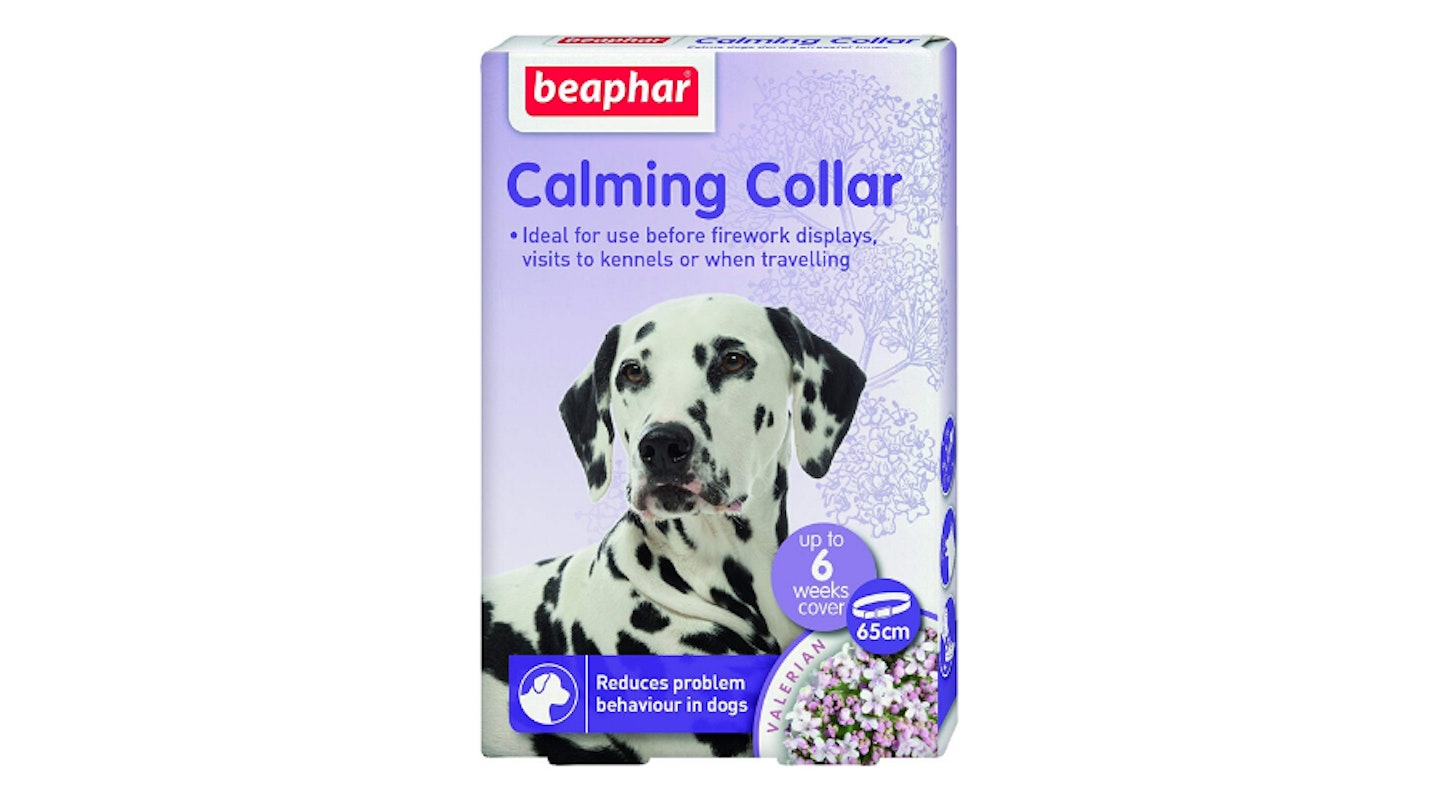 7 of 11
Calming Collar for Dogs and Cats
Available for dogs and cats, these calming collars work by releasing valerian and lavender to relax your dog and begin working within an hour. Great for travelling or occasions where they need a little chill out time, one collar should last up to six weeks before it needs replacing.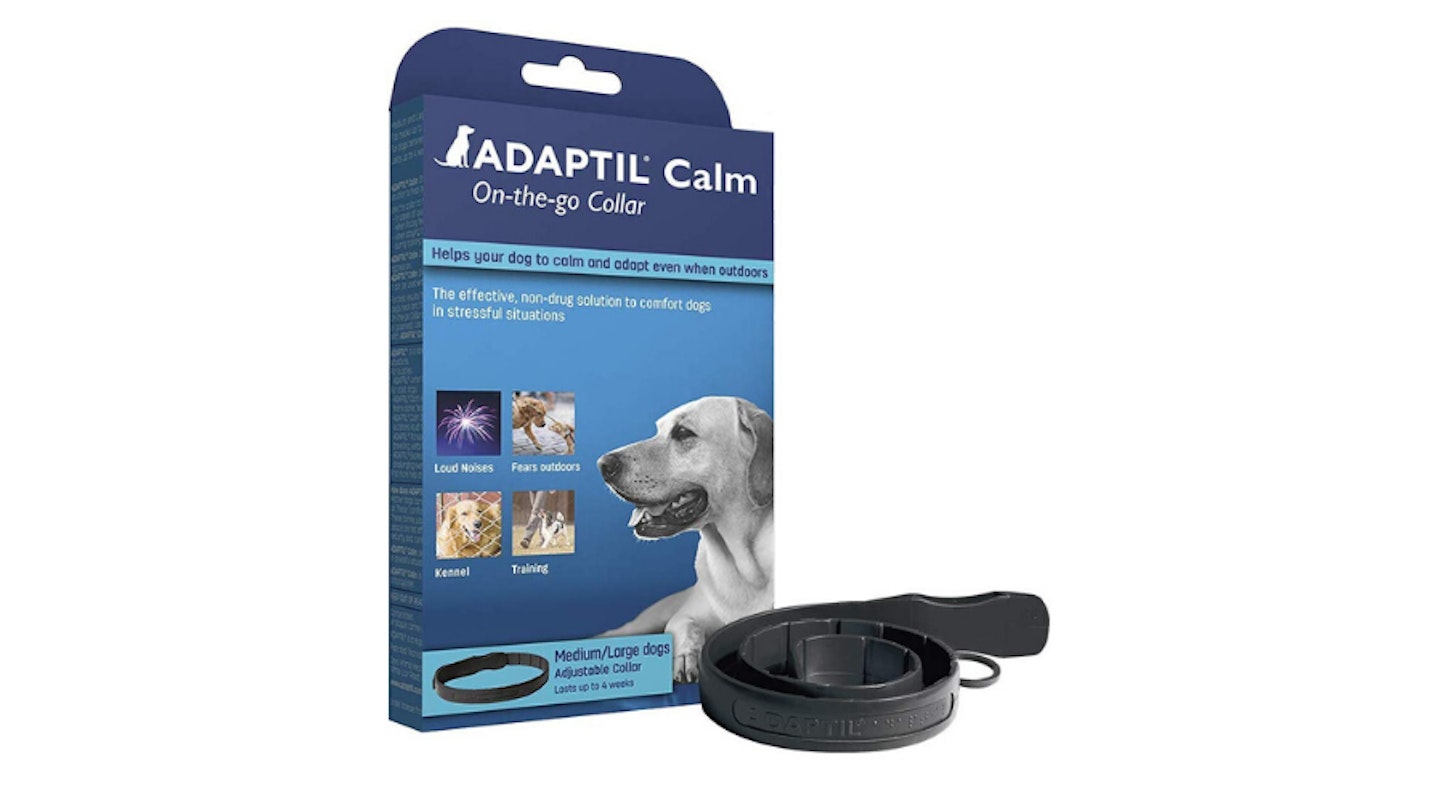 8 of 11
ADAPTIL Calm On-the-Go Collar
If herbal scents aren't your bag, this collar contains a synthetic copy of the 'dog appeasing pheromone' which a mother naturally releases to calm her litter. Totally scentless for humans, it's specific for dogs, is trusted by vets and each collar lasts around a month.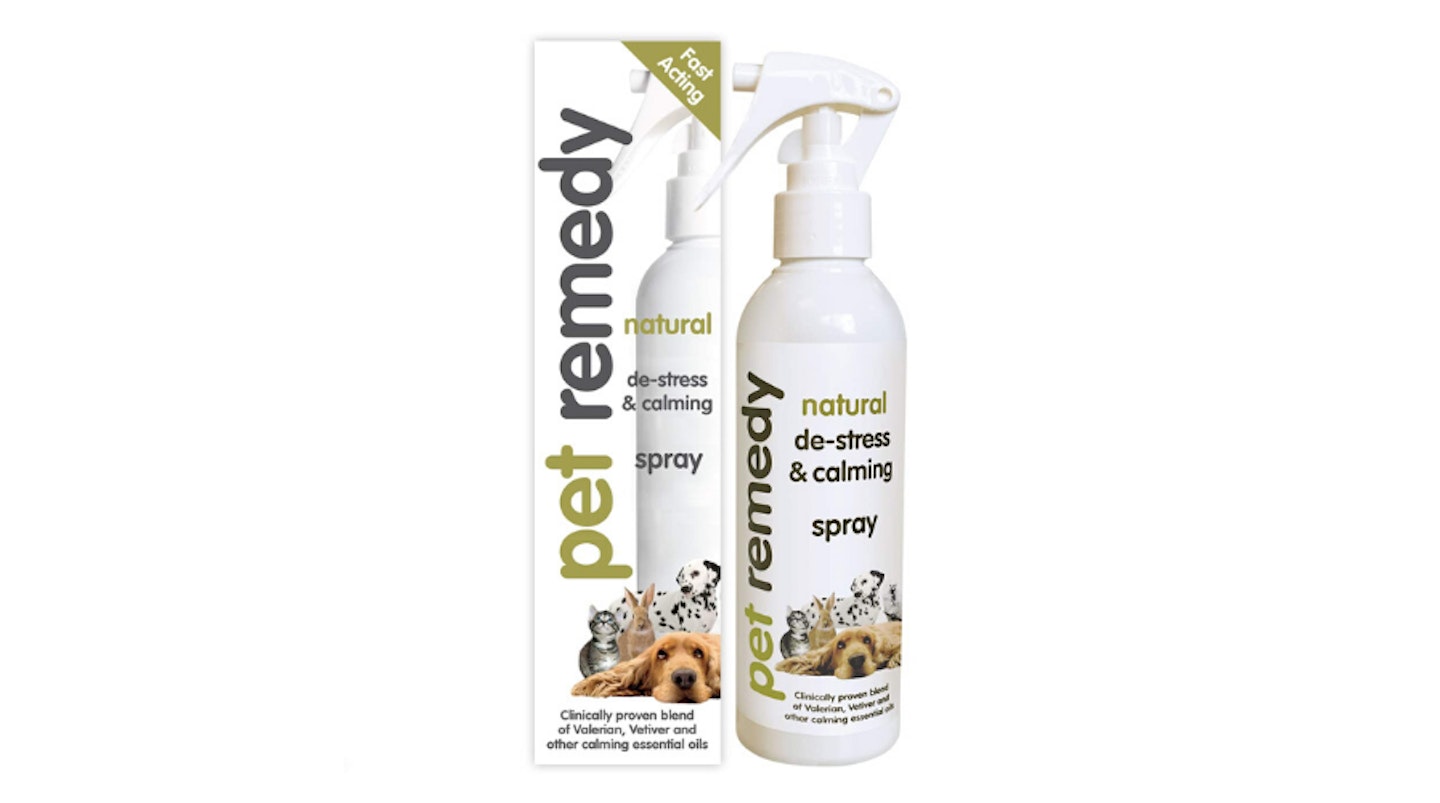 9 of 11
Pet Remedy Calming Spray
Perfect for travelling, Pet Remedy's pet calming spray can be used pretty much anywhere. Safe for the skin and coat of the animal, it can be rubbed on their chest or muzzle, or sprayed on to their beds. Suitable for dogs, cats, rodents and horses, it begins working immediately and can last for 2-6 hours, depending on your pet.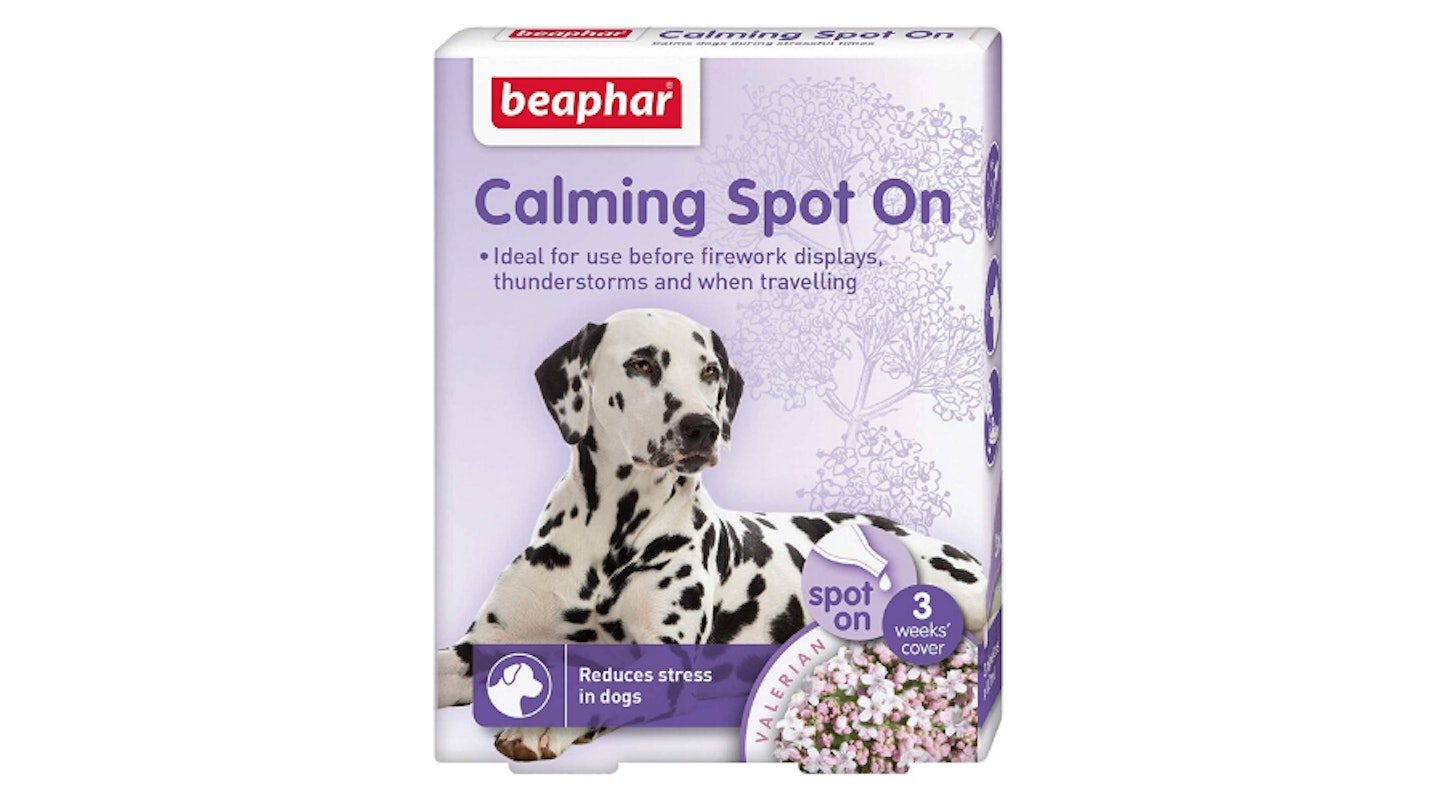 10 of 11
Calming Spot on for Dogs
If collars, sprays or tablets aren't your dog's preference, perhaps a spot on treatment would be more effective. Similar to flea treatments, the pipette is applied between the ears, once a week and is said to last the week. The product activates within one hour of application and the pack contains three pipettes.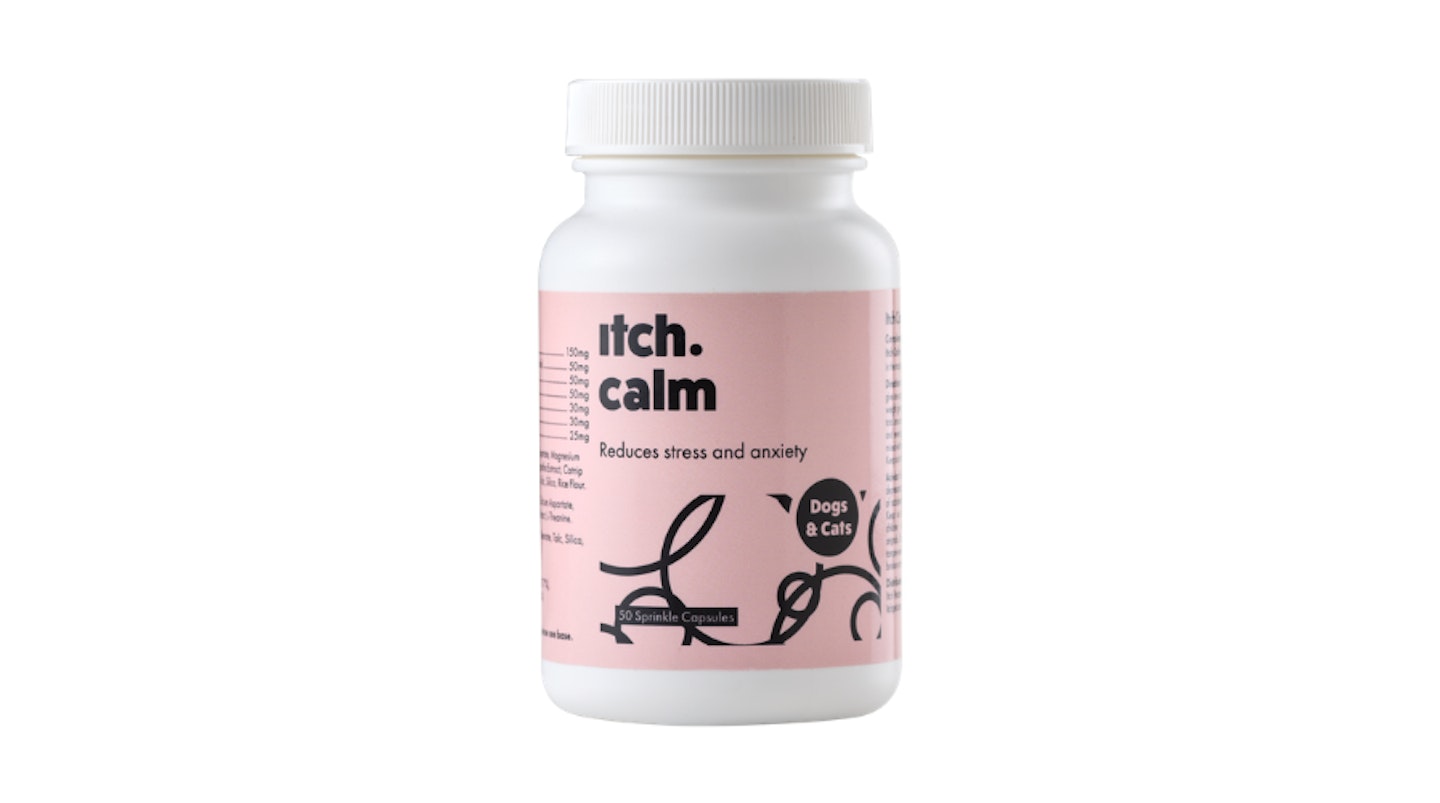 11 of 11
Itch Calm for Dogs and Cats
If your pet suffers from anxiety all year round, not just on bonfire night, subscribing to a service like Itch Pet could be a great option for you in terms of saving money. Itch Calm is available as an add-on to the Itch Flea subscription, meaning you can take care of all your pets needs with one parcel each month.
Always consult a vet before undertaking any pet treatments.
What to read next:
The best pet advent calendars to treat your furry friends this December
Canine behaviour expert Kirsten Dillon, in partnership with premium raw pet food brand Natural Instinct, is calling for people to be aware of the nation's dogs this Bonfire Night if they are considering hosting their own fireworks night at home.
Kirsten explains, "Fireworks are a dog's worst nightmare! With more people celebrating Bonfire Night at home this year, it is likely there will be an increase in loud bangs from different places to terrify our dogs. We'd urge people to consider other ways to enjoy the festivities that don't involve setting off fireworks in the back garden".
For dog owners who may be concerned, Kirsten offers her top tips and advice to help keep them calm and reduce stress and anxiety.
"It's important to make sure your dog feels as safe as possible. There are lots of simple ways to do this, such as closing the windows and curtains to muffle the sounds, but there are also more unusual things you can try to help them stay relaxed and calm. Clinical research shows that reggae is the most effective musical style to soothe and calm dogs, while other studies show that audiobooks of Roald Dahl stories have had similar effects!"
Kirsten's top tips for keeping your dog calm this fireworks season:
• Create a safe haven. Look at where they choose to hide and turn that place into a soundproof, darkened escape, whether that's the downstairs toilet or under the stairs!
• Play some Reggae music. Clinical studies have proven that Reggae sounds will help soothe and calm anxious dogs.
• Play an audiobook such as Roald Dahl stories. Studies have also shown that audiobooks can help create a calm atmosphere with Roald Dahl stories being the top pick for dogs.
• Give your dog Sileo. Sileo is proven to be very effective and easy to administer at home to help dogs with noise aversion. However, please do consult your vet or other professional beforehand for advice and guidance, and make sure you read and follow the instructions carefully.
• Try plug-in diffusers, thunder shirts or pet remedies. Plug-ins typically use pheromones with de-stressing properties, while thunder shirts provide gentle constant pressure known to have relaxing effects. Pet remedies such as a calming supplement are also reported to help relieve anxiety. Once again, please consult your vet or other professional beforehand if you have any concerns, and always read and follow instructions carefully.
• Use something to mask the smell of fireworks. Cordite is a trigger just as much as flashes and noises, so finding a way to cover up the smell will also help.