They were the golden couple of ITV's hit series My Mum, Your Dad after finding love on the dating show which saw single parents mingle together inside a country retreat. And while viewers adored watching widower Roger Hawes and blonde bombshell Janey Smith fall for each other in just two weeks – the pair confirm they're still loved-up nearly six months on.
In fact, postman Roger, 58, admits he knew his romance was the real deal when he chose to miss the Champions League final to be with Janey. "Straight after filming, I went on holiday to the Costa Del Sol, and while I was there, we spoke for an hour each day," he tells Closer.
"It sort of ruined my holiday because I just wanted to be with Janey. I knew I had serious problems when I landed at 9pm, I was jetlagged and it was the Champions League final, which I've never missed, but I got straight in the car and drove to Sussex to see her instead."
And recruitment manager and singer Janey, 47, admits the pair exchanged the 'L' word shortly after. "Roger said it first. He came to mine, stood there looking quite serious and said, 'Janey, there's an elephant in't room.' I said, 'Is there?' and suddenly got worried. He went, 'Yeah, I love ya!' He is so kind, funny and wholesome."
Viewers will be aware that Roger, who sadly lost his beloved wife Joanna to cancer 18 months ago, found the show difficult to navigate at first. He readily admits he didn't expect to find love again.
"I didn't have it easy in those first few days – I was ready to head home. You do have times where you don't know when you're going to smile again. Even just simple things like getting into bed with someone and having a cuddle and knowing someone's going to be there when you wake up. I never expected to meet someone like Janey, it took me by complete surprise."
And while Janey met Roger's daughter, Jess, inside the retreat, she admits she wanted to tread carefully as she got to know his other children Alex and Ben.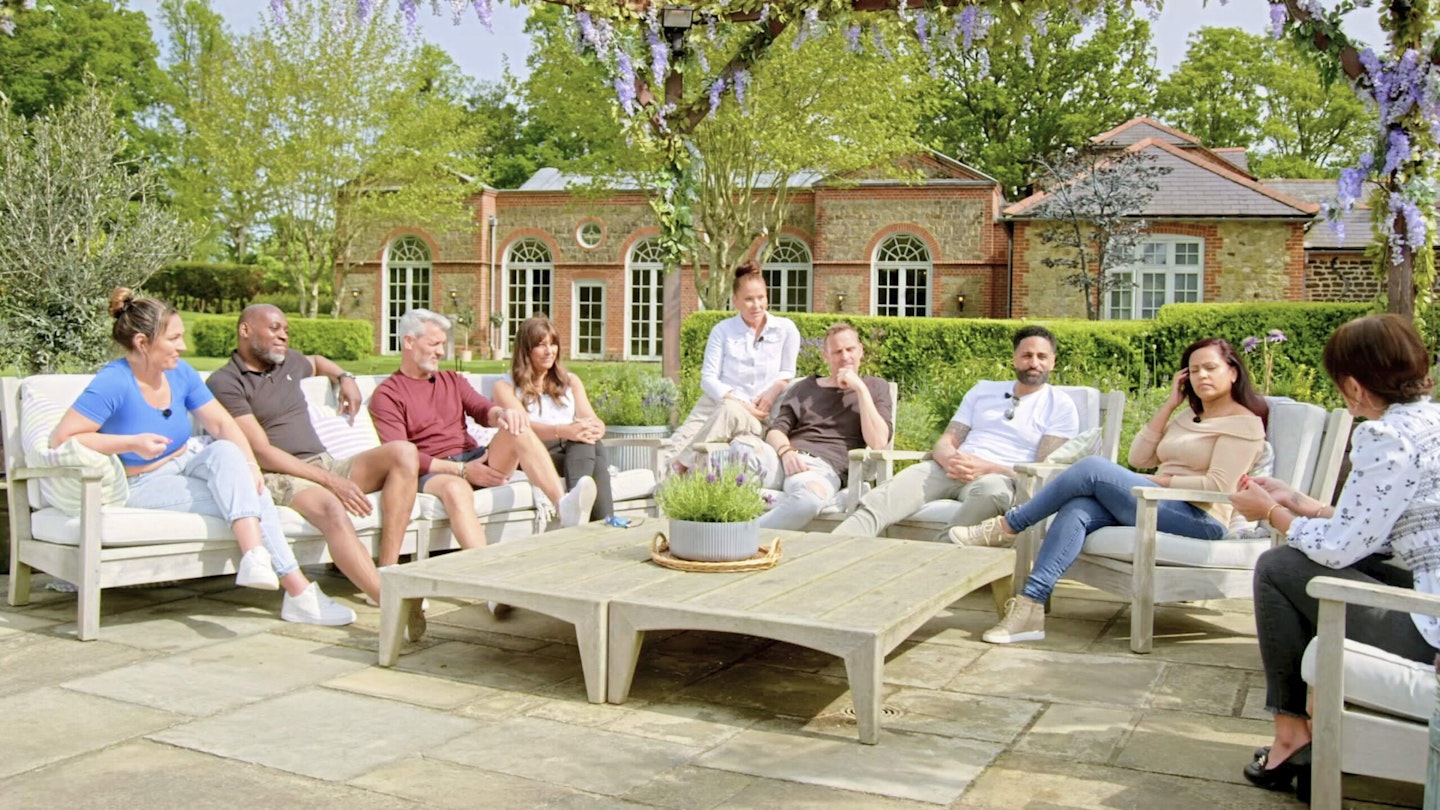 "I wanted to be respectful of their home and the life they had. It brings up lots of emotions, but you have to take baby steps."
Roger adds, "She gets on really well with them and they can all see how good she is for me. She told the kids that she doesn't want to take my ex-wife's place and just wants everyone to be happy."
Despite Roger living in Derbyshire and Janey in West Sussex, the distance hasn't got in the way of their romance. "The main thing for us is that we have fun, but we do have things to navigate like living miles apart," explains Janey.
"Roger has a big family up North, whereas it's just me and my son, Will. We both have to be in different places, as well as be with each other, and earn a living. We used to take it in turn to visit each other on weekends, but now it's turning into weeks together as we don't like being apart."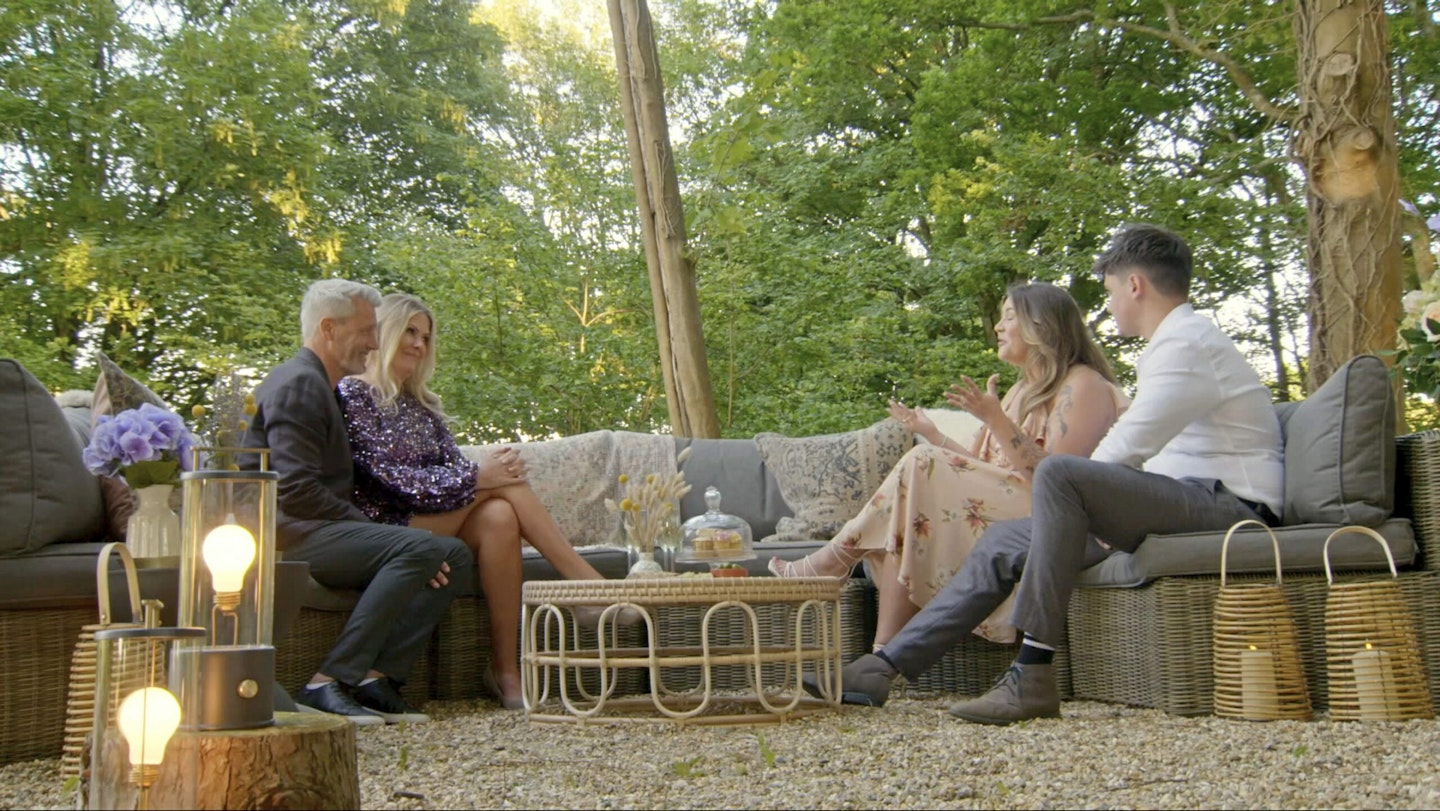 Just weeks after the show aired, the loved-up couple sent fans wild by posting a saucy picture of themselves in bed. And they don't deny the sizzling chemistry between them.
"I fancied Janey straight away; you can tell by the look on my face when she walked in, I thought, 'Hello'. We do have to be a bit careful when we're out with our PDAs," laughs Roger, "especially if we've had a glass of wine!"
An embarrassed Janey adds, "Oh God, he's talking for himself here. I was never good at PDAs but with Roger it's like, oh, off we go!" Roger adds, "We'll going up the escalator, and she'll be saying, 'Get off!' And I'll go, 'What?' And then I realise I've got my hand on her bum."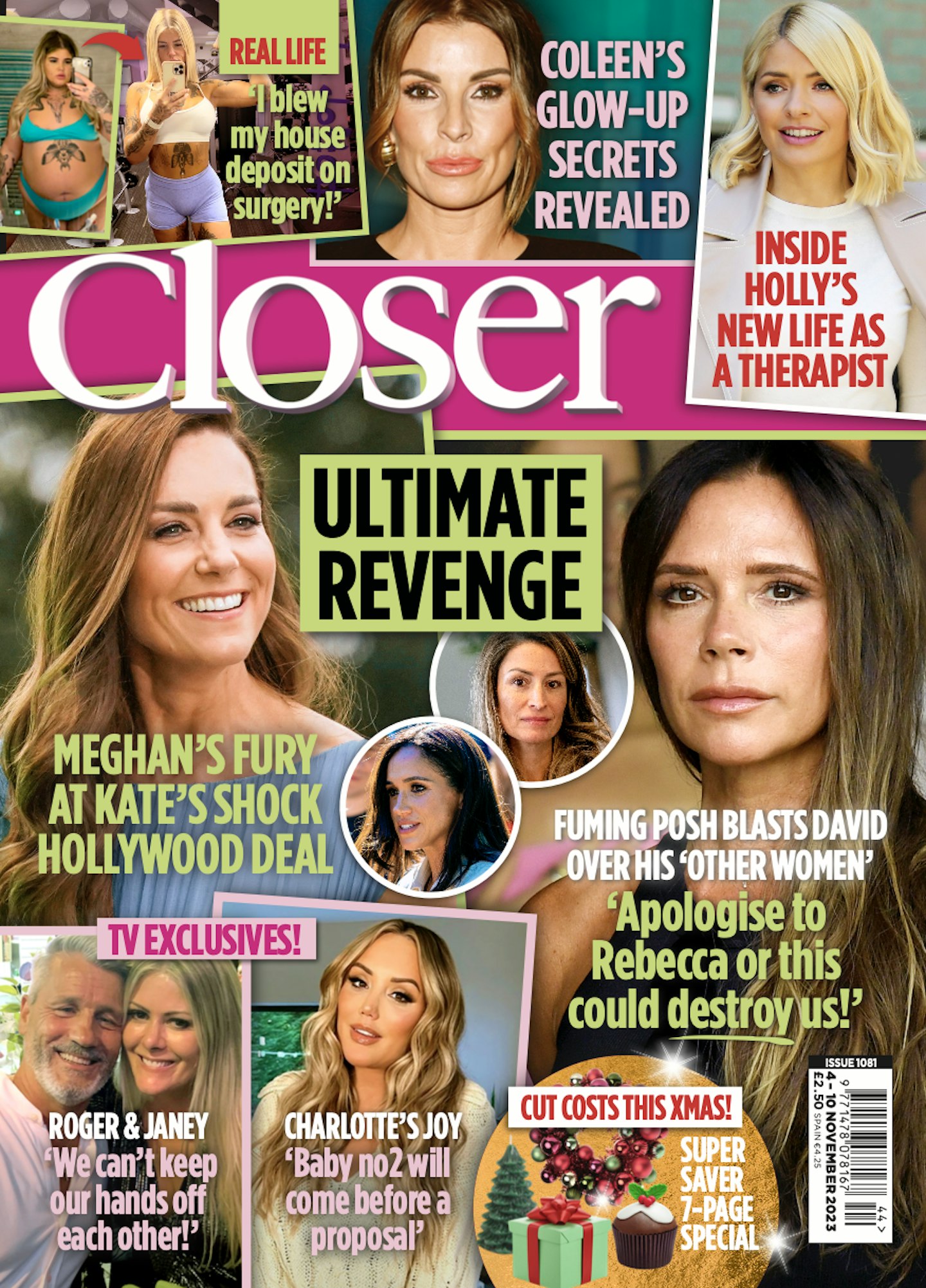 And as they look to their future, the pair reveal they're in it for the long run. "I'm looking forward to growing old and her pushing me around in a wheelchair. I've not ruled out getting married again – never say never. I enjoy being with one person and the warmth they bring."
Janey adds, "I haven't lived with a man for 19 years and I'm fed up with watching Netflix on my own, but we're not going to put pressure on ourselves. I've never been married, and I've always said I want to. It is important to me." Roger laughs before adding, "For some reason she really stared at me when she said that…"
WATCH: 'I Wasn't Being My Full Self': Kyle Richards Spills Real Housewives Of Beverley Hills Secrets