MTV will broadcast Ex On The Beach's 11th series after it was temporarily dropped from our screens this year
Telly bosses made the decision to suspend the hit reality show, which sees former flames flung together on far off shores for foreign flings and fiery fights, after the death of one of the cast mates, Mike Thalassitis.
This was set to be Mike's third reality dating show, having failed to find love on Love Island in 2017 or Celebs Go Dating the following year.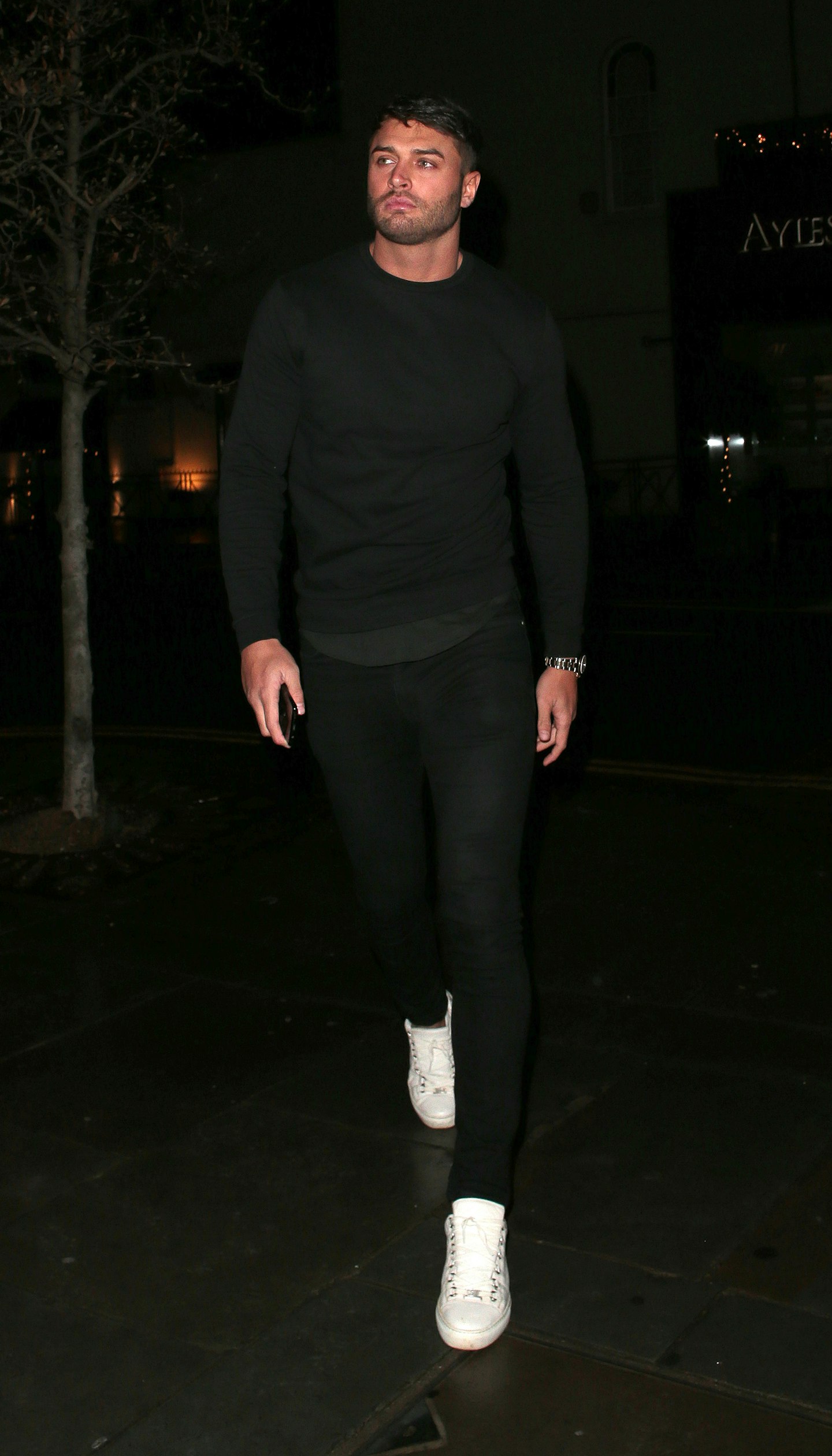 With series 10 already in post-production at the time of his tragic suicide in March, MTV released a statement saying, "Last year, Mike, 26, took part in filming for the next series of Ex on the Beach, which was due to air on MTV later in the year.
"In light of the news of Mike's death, we have decided not to broadcast the planned tenth season of the show."
But now insiders have said the show WILL be returning.
CHECK OUT the celebs we've lost in 2019
UPDATE Celebrity Deaths 2019 - slider USE THIS ONE
1 of 41
CREDIT: Getty
Freddie Starr, 76
Freddie Starr, of The Sun's "Freddie Starr ate my hamster" fame, was found dead in May at his home in Spain by a carer.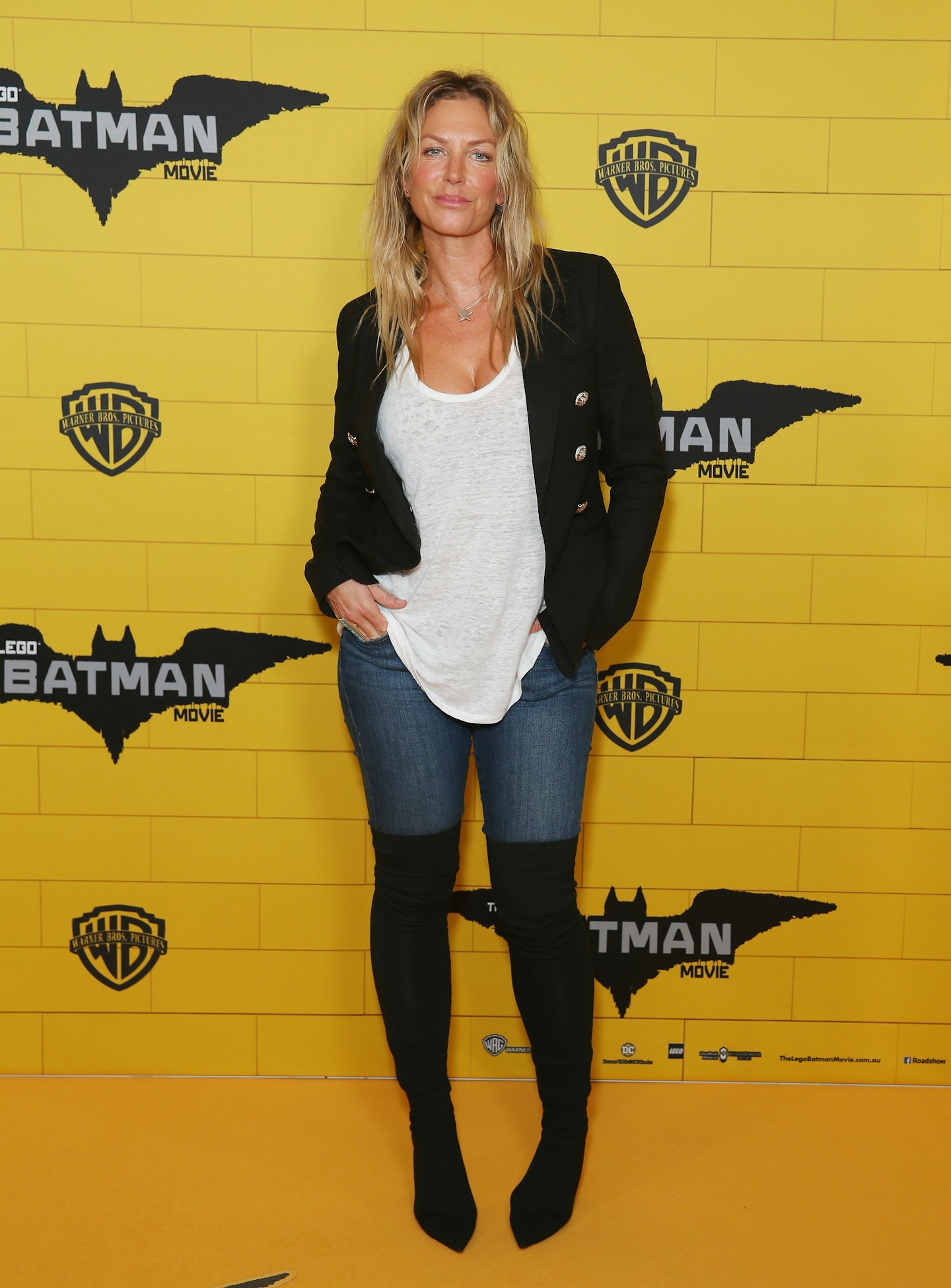 2 of 41
CREDIT: Getty
Annalise Braakensiek, 46
Former Play Your Cards Right model Annalise Braakensiek, who worked with TV legend Bruce Forsythe on the show, was found dead in her new house in January 2019. "Everything seems to feel twisted and upside down at the moment," she wrote on social media, shortly before her death. "Life's challenges have been deep, dark, difficult, demanding and down right scary lately."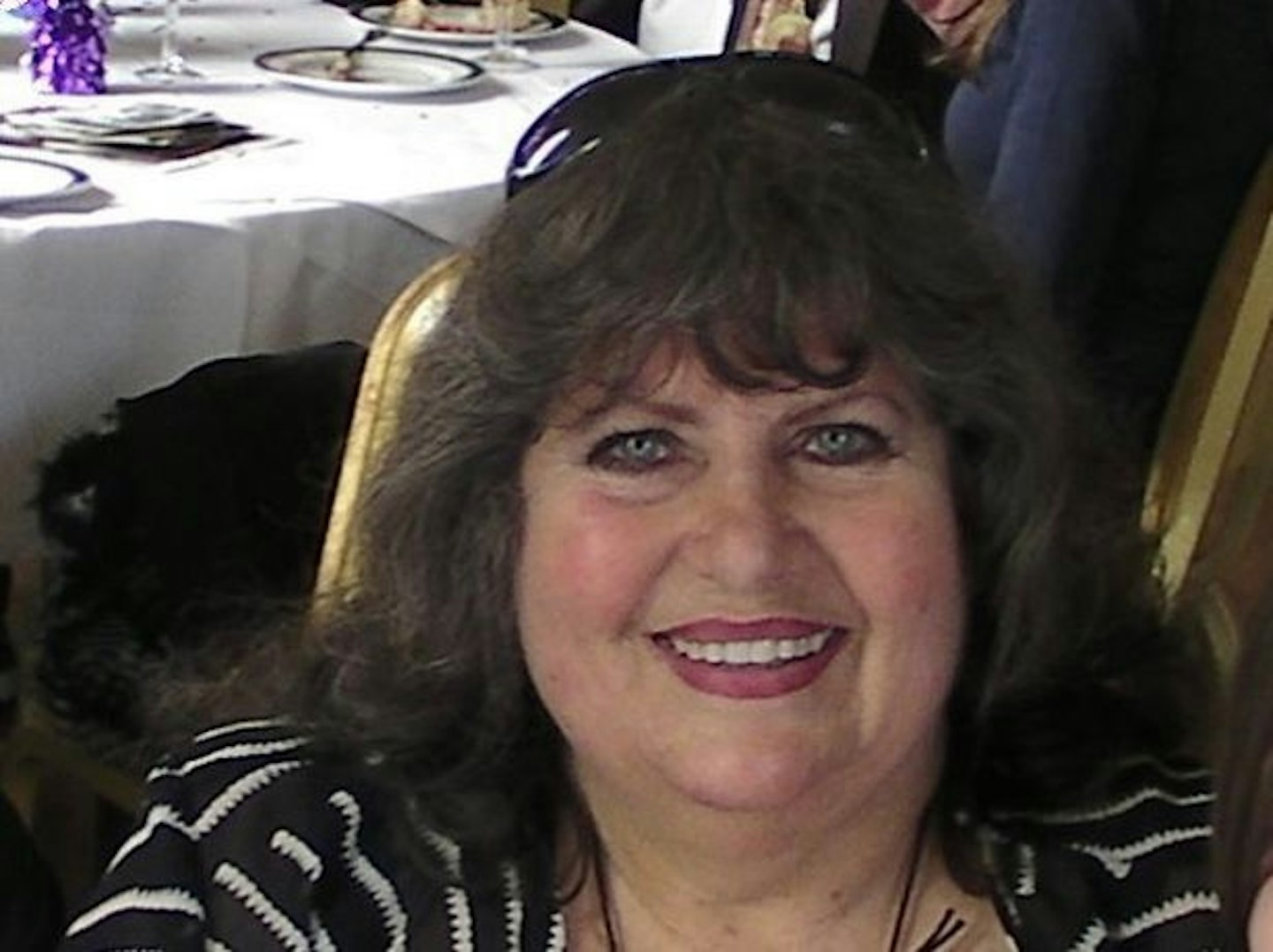 3 of 41
CREDIT: Twitter
Martha Ross, 79
Jonathan Ross paid tribute to his mum Martha in January 2019 after she died aged 79, She played a stall-holder at Bridge Street Market in EastEnders.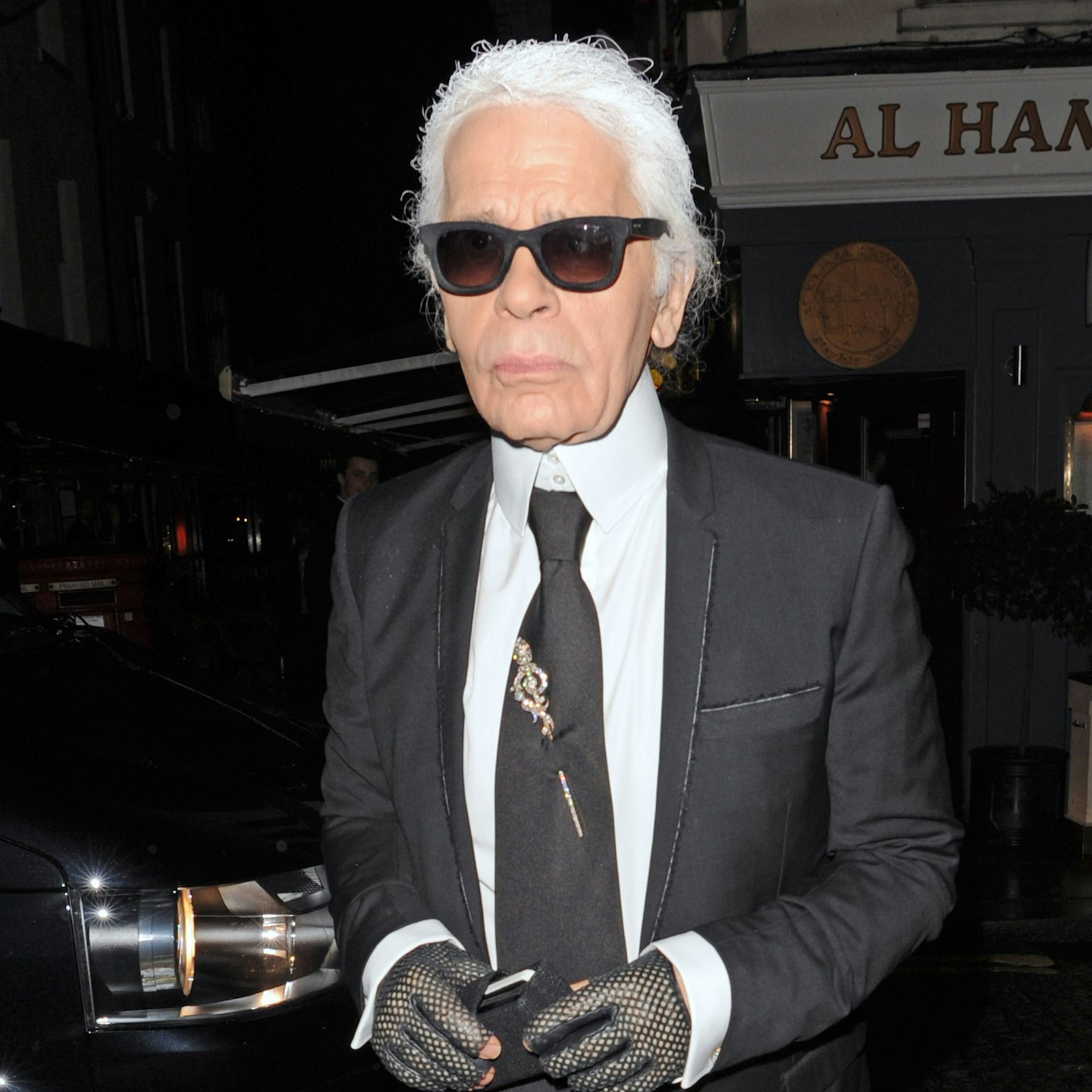 4 of 41
Karl Lagerfeld, 85
Fashion powerhouse and Creative Director of Chanel since 1983 and Fendi since 1965, Karl died in Paris in February following a brief period of ill health, continuing to work right up until his death.One of the most prolific and controversial figures in fashion, tributes have poured in for Karl following the tragic news. "Fashion show after fashion show, collection after collection, Karl Lagerfeld left his mark on the legend of Gabrielle Chanel and the history of the House of Chanel," Bruno Pavlovsky, president of fashion at Chanel, said today. "He steadfastly promoted the talent and expertise of Chanel's ateliers and Métiers d'Art, allowing this exceptional know-how to shine throughout the world. The greatest tribute we can pay today is to continue to follow the path he traced by – to quote Karl – 'continuing to embrace the present and invent the future'."
5 of 41
Peter Tork, 77
The bassist of 70's pop group the Monkees passed away peacefully at his home in February, aged 77. A statement from his family on his facebook page said,"Peter succumbed to a 10 year bout with adenoid cystic carcinoma, a rare cancer of the salivary glands. Peter's energy, intelligence, silliness, and curiosity were traits that for decades brought laughter and enjoyment to millions, including those of us closest to him. Those traits also equipped him well to take on cancer, a condition he met with unwavering humor and courage.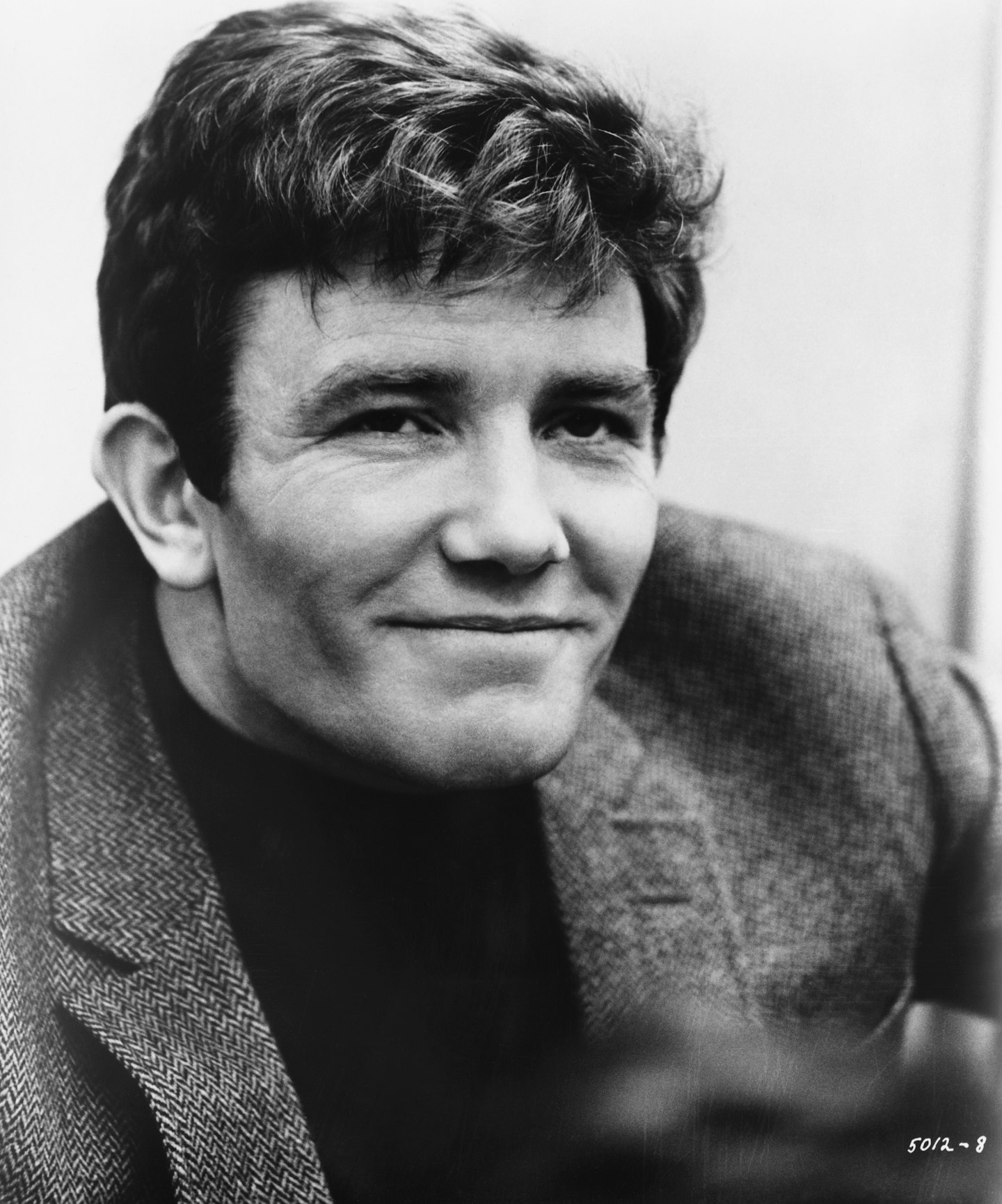 6 of 41
CREDIT: Getty archive
Albert Finney, 82
Legendary actor Albert Finney, who played Daddy Warbucks in Annie, died in February after "a short illness",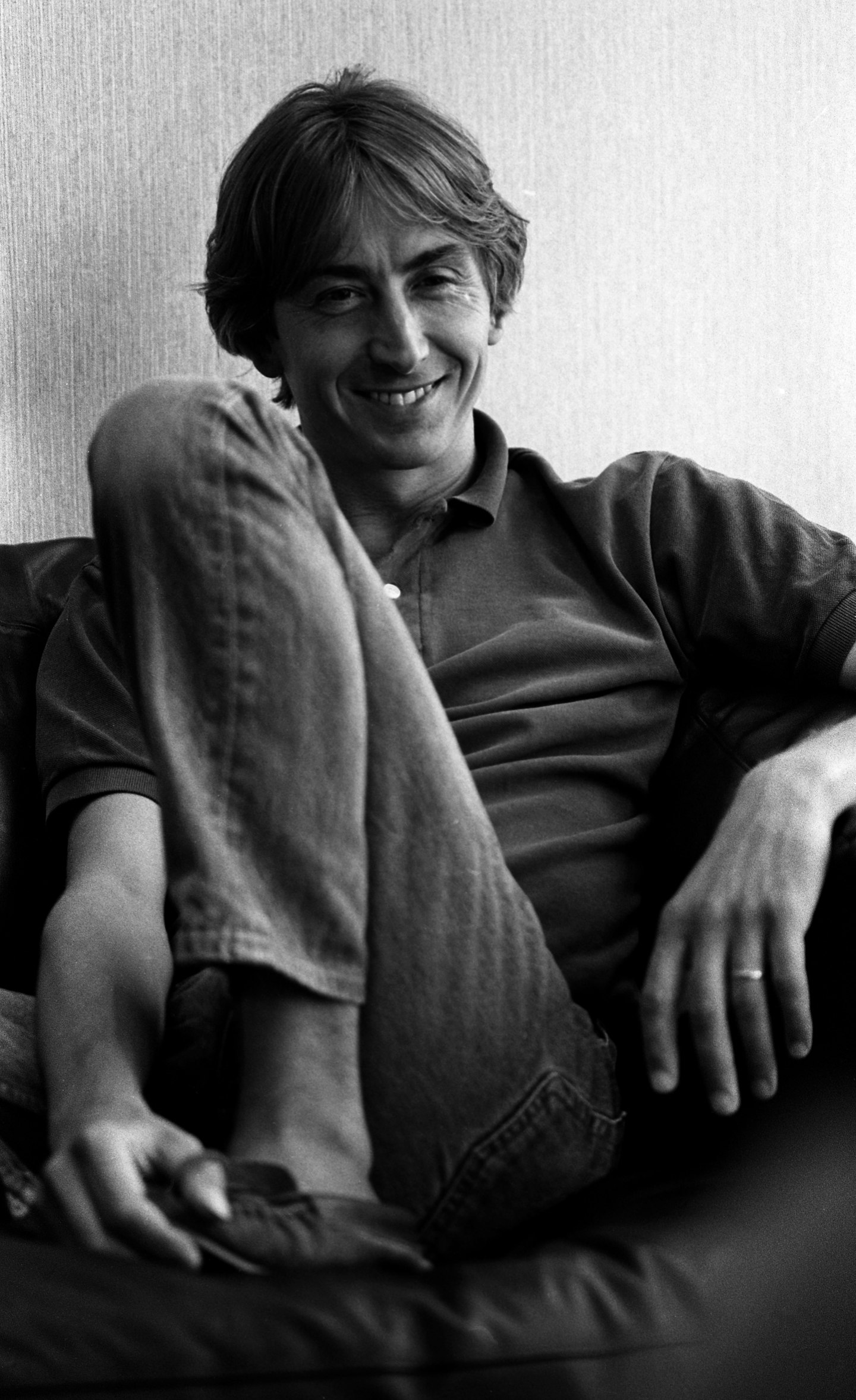 7 of 41
CREDIT: Getty archive
Mark Hollis, 64
Founder and front-man of 80's synthpop band Mark Hollis died age 64 in February from unspecified causes, with tributes to musician pouring in on Twitter."RIP Mark Hollis. Cousin-in-law," wrote Anthony Costelloe. "Wonderful husband and father. Fascinating and principled man. Retired from the music business 20 years ago but an indefinable musical icon."And a former band mate said, "Musically he was a genius and it was a honour and a privilege to have been in a band with him."I have not seen Mark for many years, but like many musicians of our generation I have been profoundly influenced by his trailblazing musical ideas."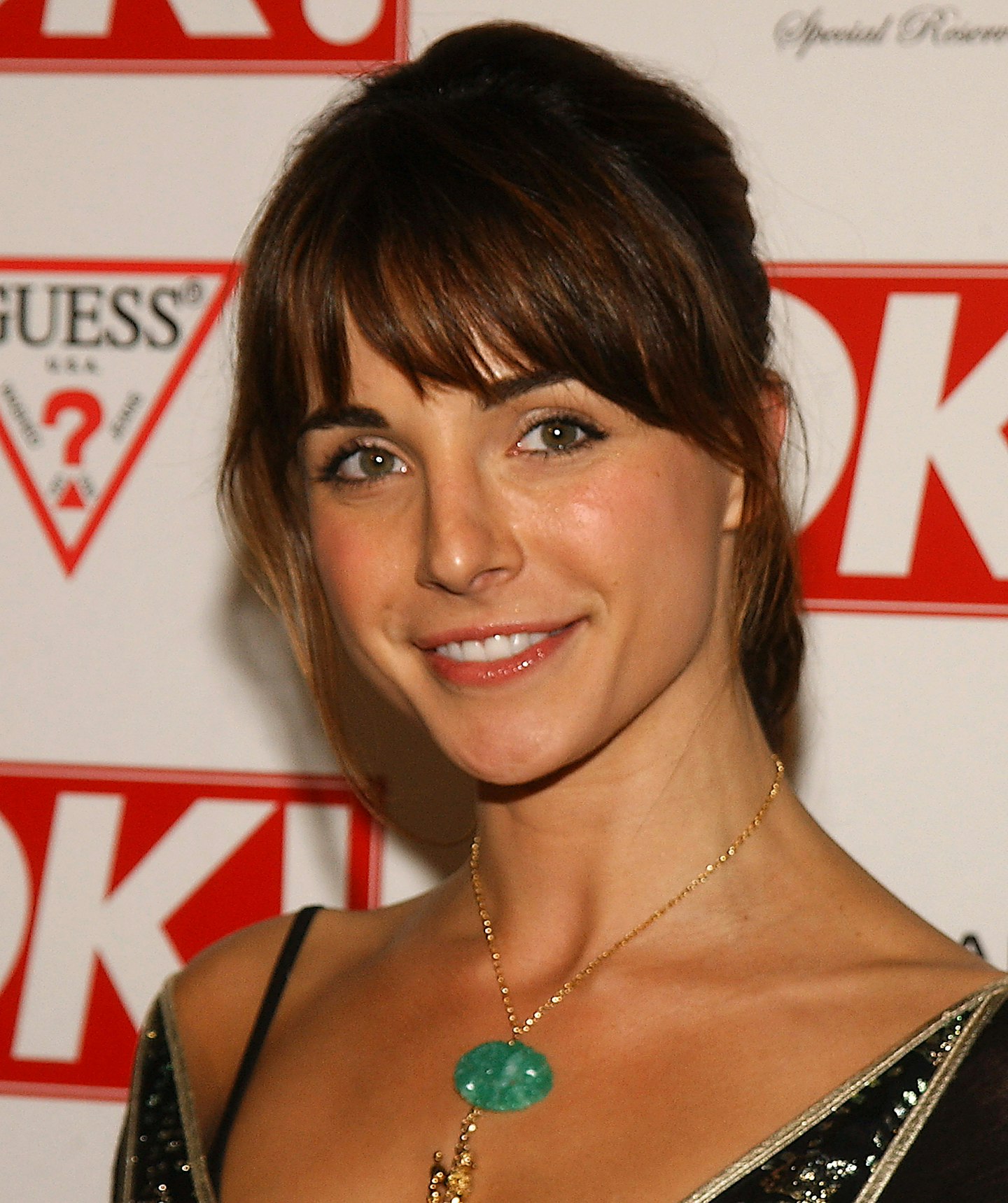 8 of 41
CREDIT: Getty
Lisa Sheridan, 44
Actress Lisa Sheridan, best known for her roles in CSI: Miami and other US TV series', was found dead in her home aged just 44 in February.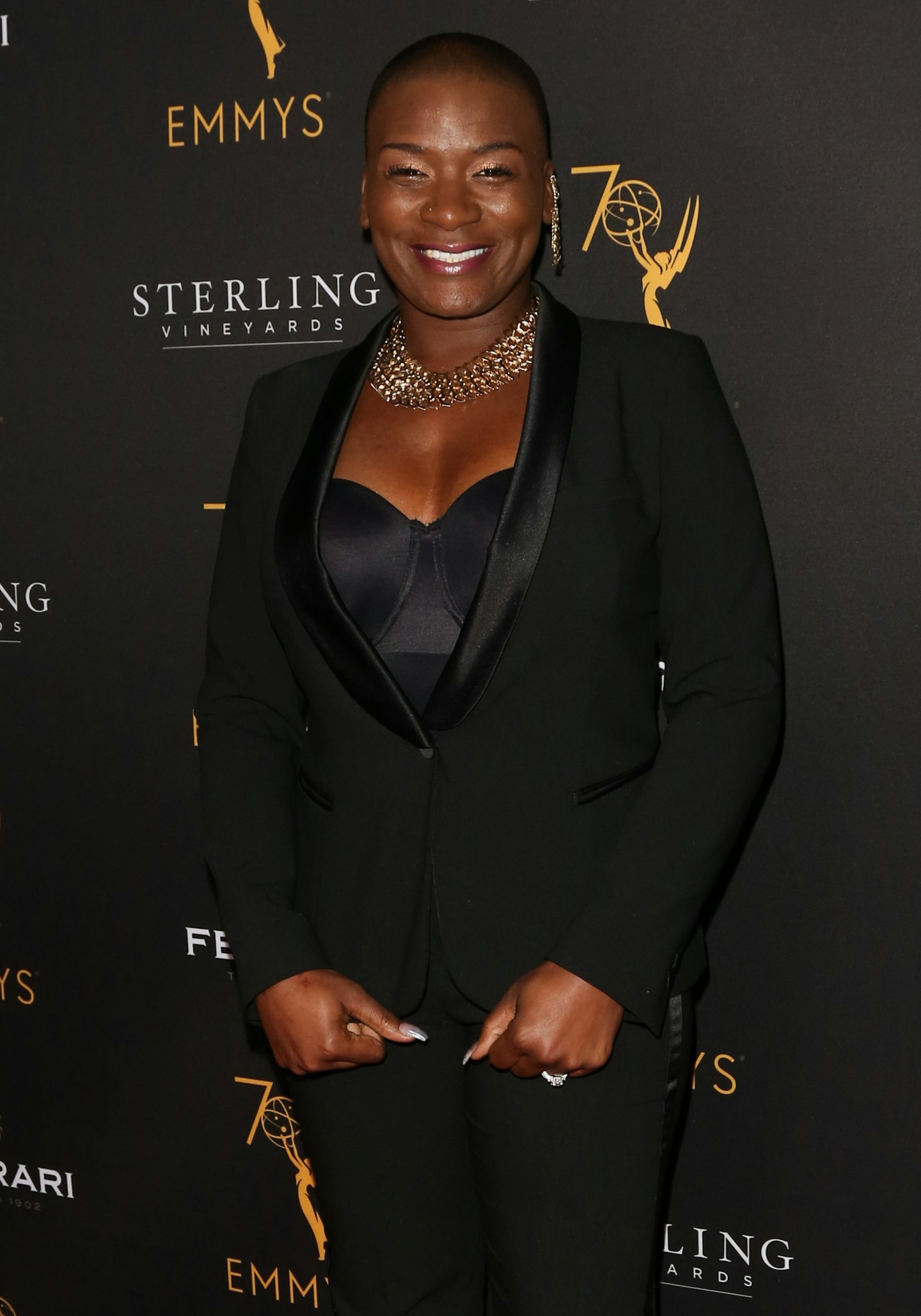 9 of 41
CREDIT: Getty
Janice Freeman, 33
Janice Freeman, of The Voice fame, has died in March age 33. Her cause of death is thought to be a fatal blood caught caused by an extreme case of pneumonia. "A survivor and fighter, and a beautiful force in this world, Janice gained notoriety through her success on NBC's 'The Voice' as a member of Miley Cyrus' team," a statement said. "Her story inspired fans nationwide, having successfully battled cervical cancer and living her life to the fullest while fighting lupus."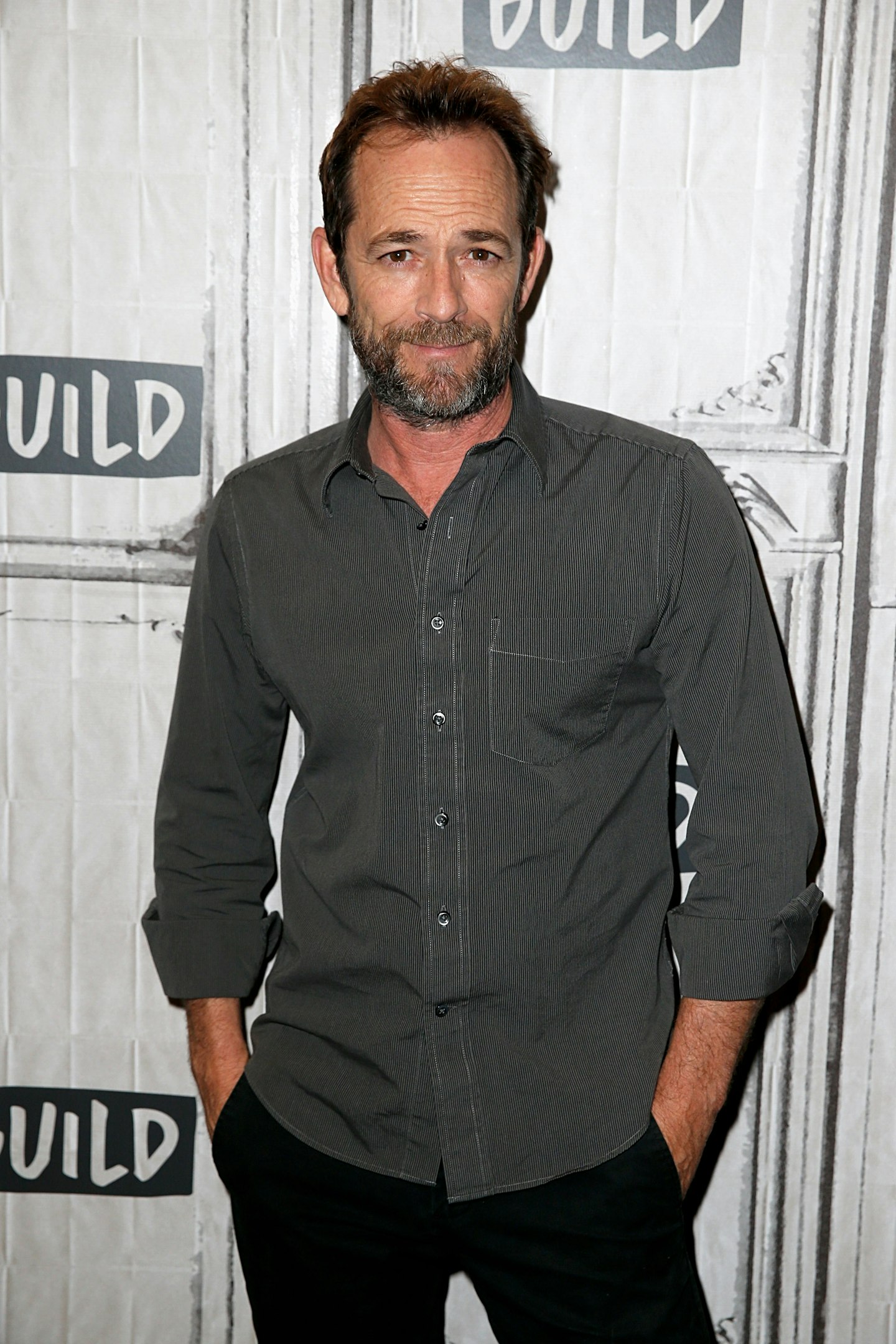 10 of 41
CREDIT: Getty
Luke Perry, 52
Actor Luke Perry, who starred in Beverly Hills 90210 and Netflix hit Riverdale, has died from a stroke age 52 in March.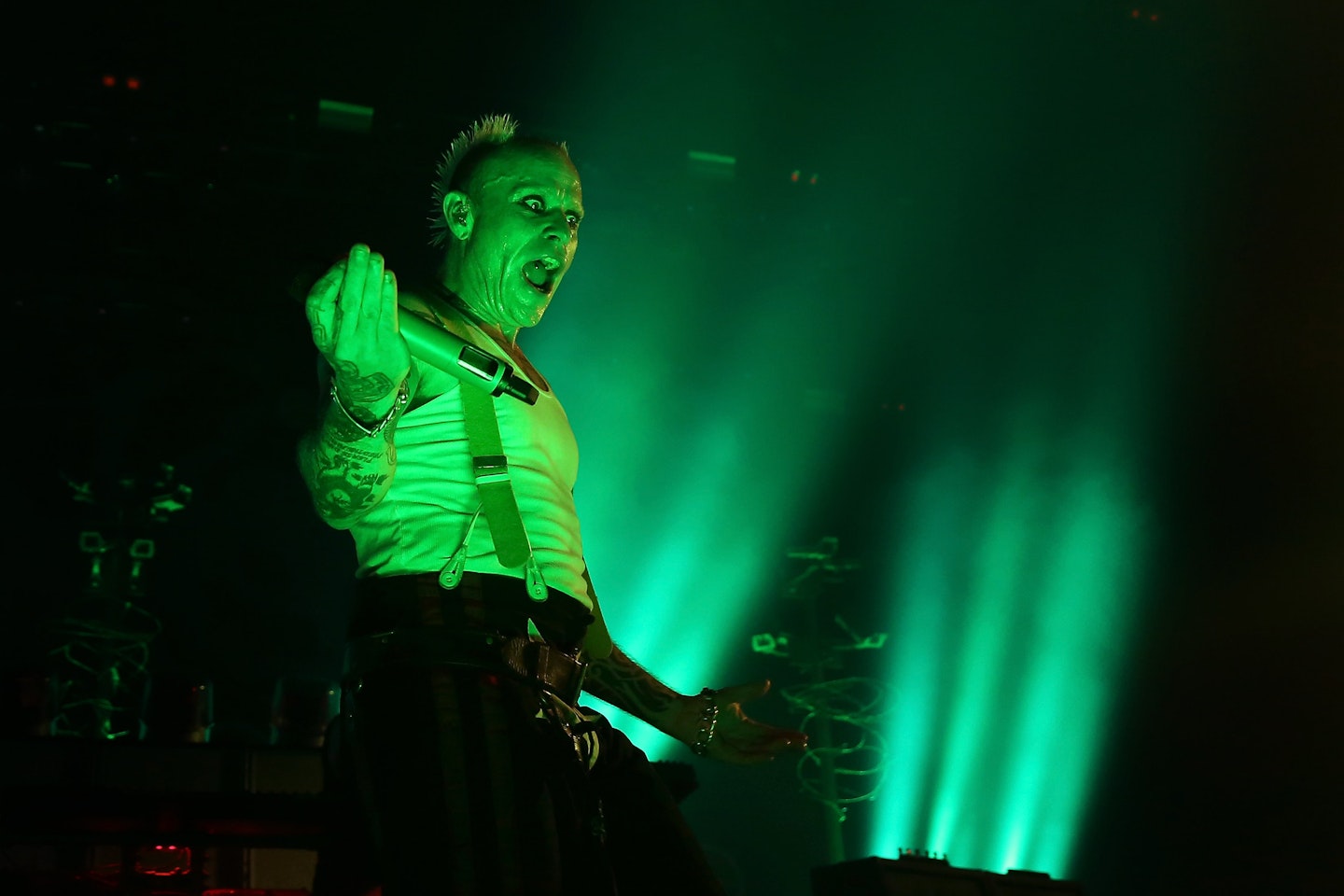 11 of 41
CREDIT: Getty
Keith Flint, 49
Tributes from across the world of music and dance have poured in for The Prodigy frontman Keith Flint, after he was found dead in his Essex property on Monday 4th March. The death is not being treated as suspicious.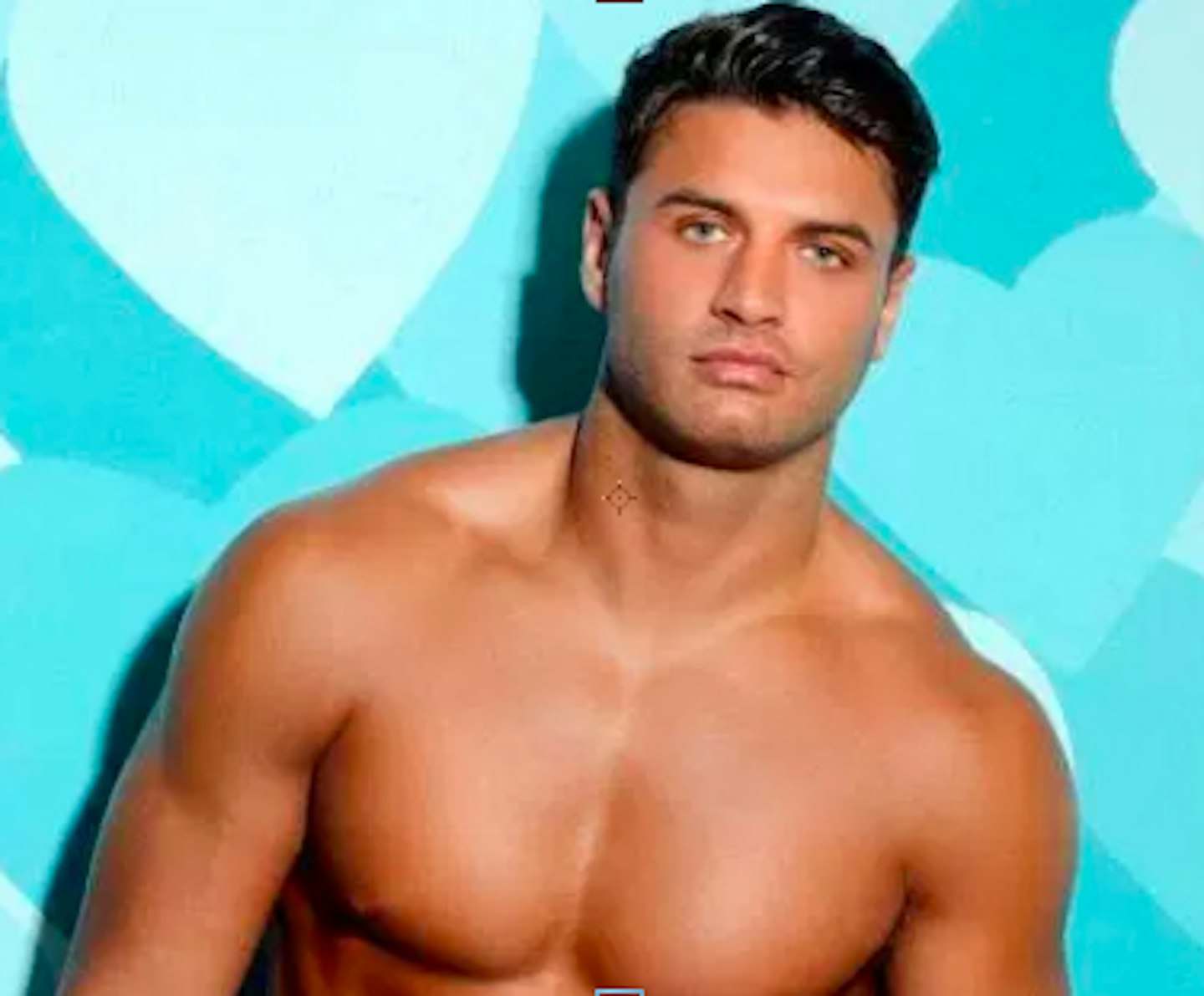 12 of 41
CREDIT: ITV
Mike Thalassitis, 26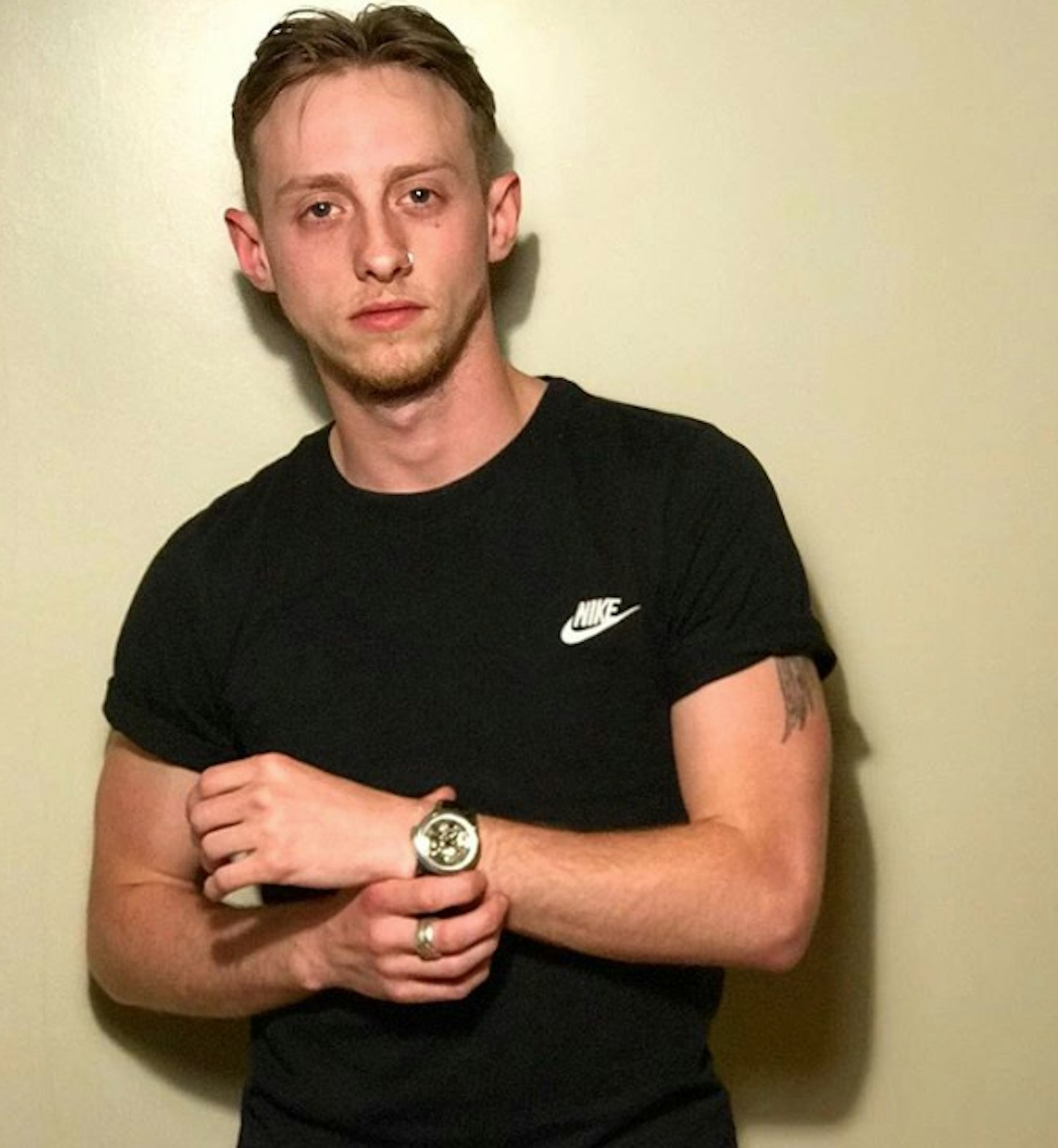 13 of 41
CREDIT: Instagram
Jack Saunders, 25
Britain's Got Talent finalist Jack Saunders died in March 2019. He was part of the dance troupe Green Force Five, and had also performed at the Olympics, 2012, as well as on X Factor and Sky's Got To Dance. His girlfriend Frankie has since spoken out about men's mental health, and the importance of seeking help.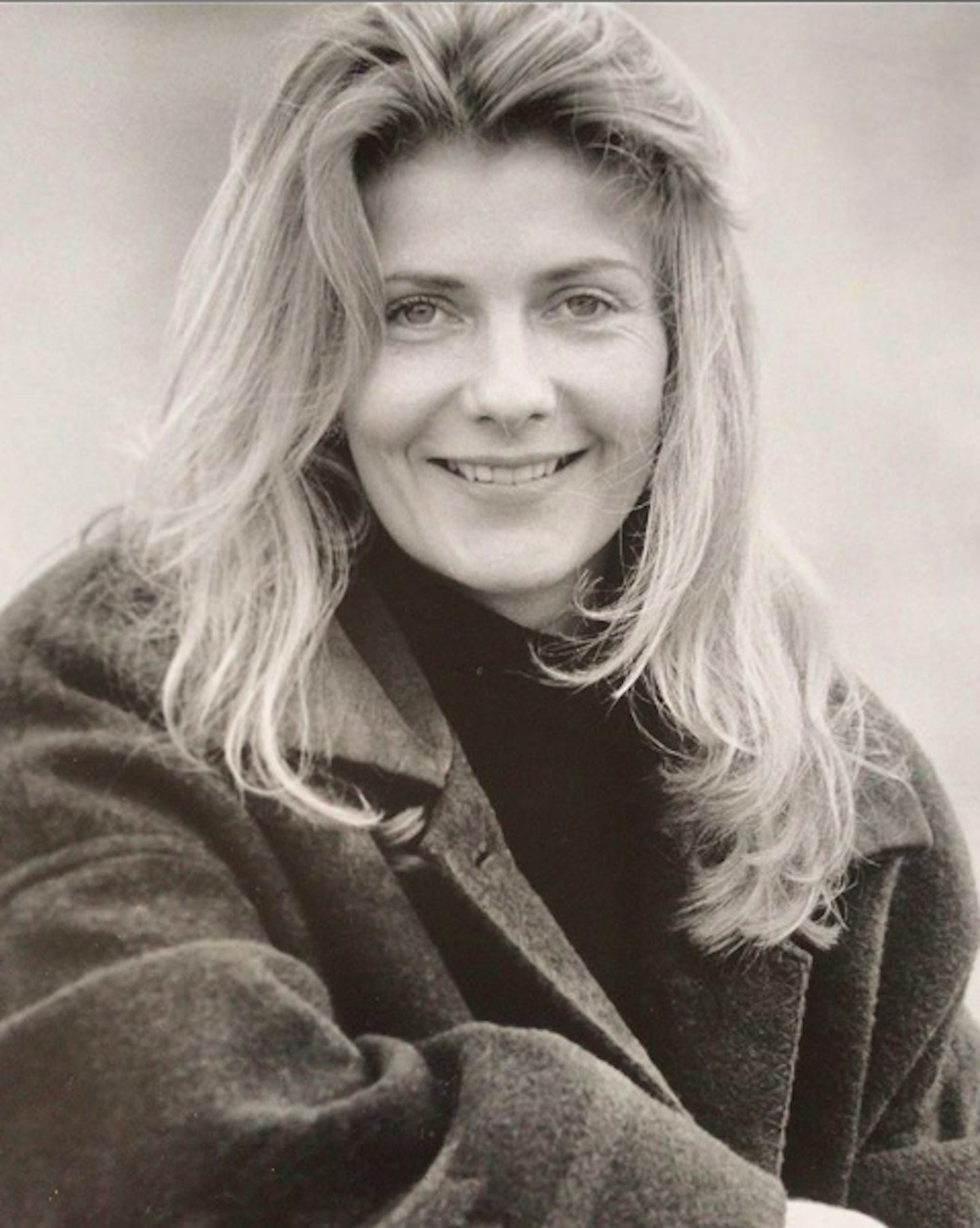 14 of 41
CREDIT: Instagram
Alex Mytton's mum
Made in Chelsea's Alex Mytton's mum passed away after a short battle with brain cancer in March."You really were the kindest, most caring, beautiful all-round woman and undoubtedly the biggest force for good in my life," he wrote on Instagram. "I owe you infinitely for shaping me to be the man I am today."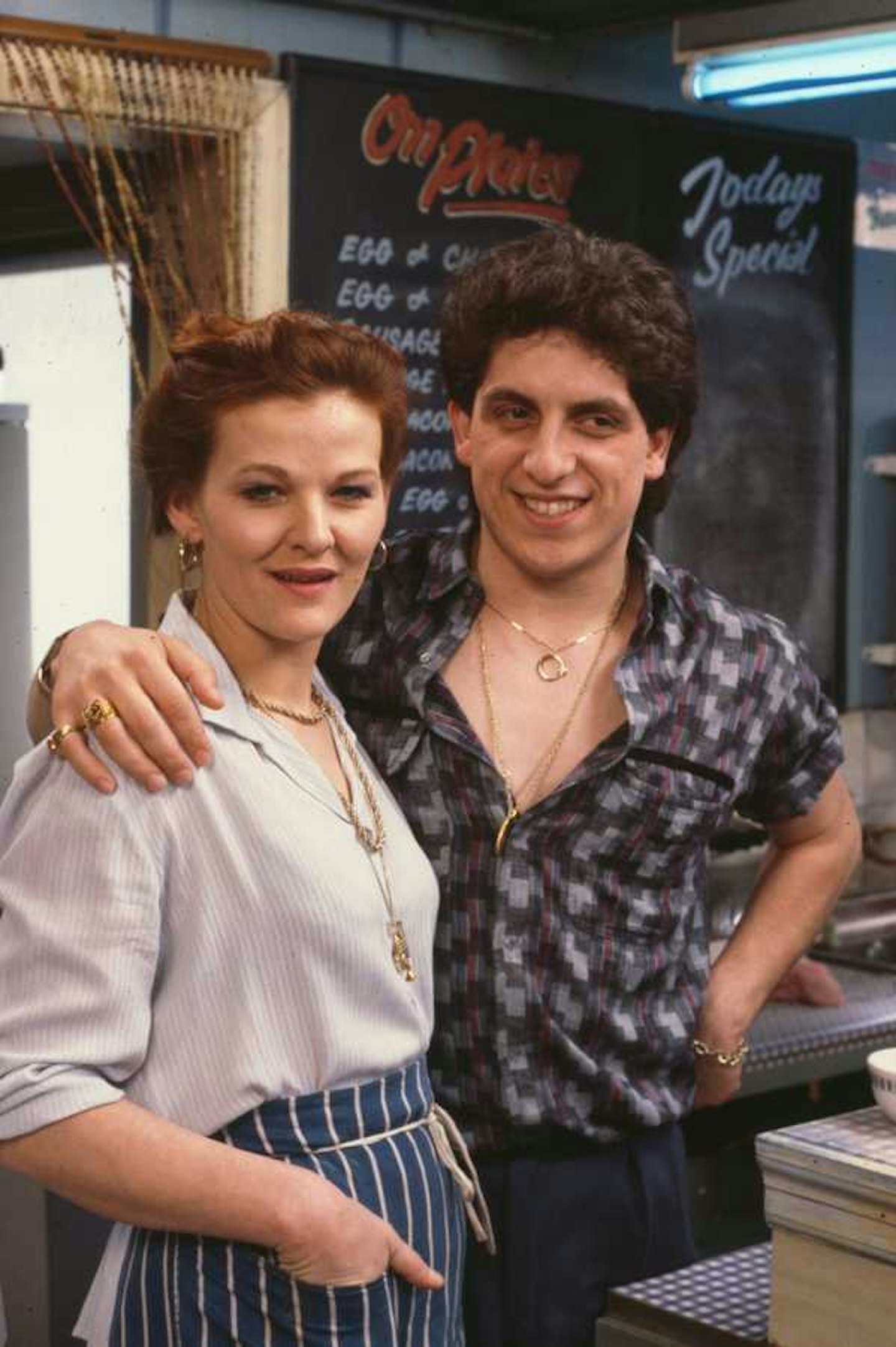 15 of 41
CREDIT: Getty Images
Sandy Ratcliff, 70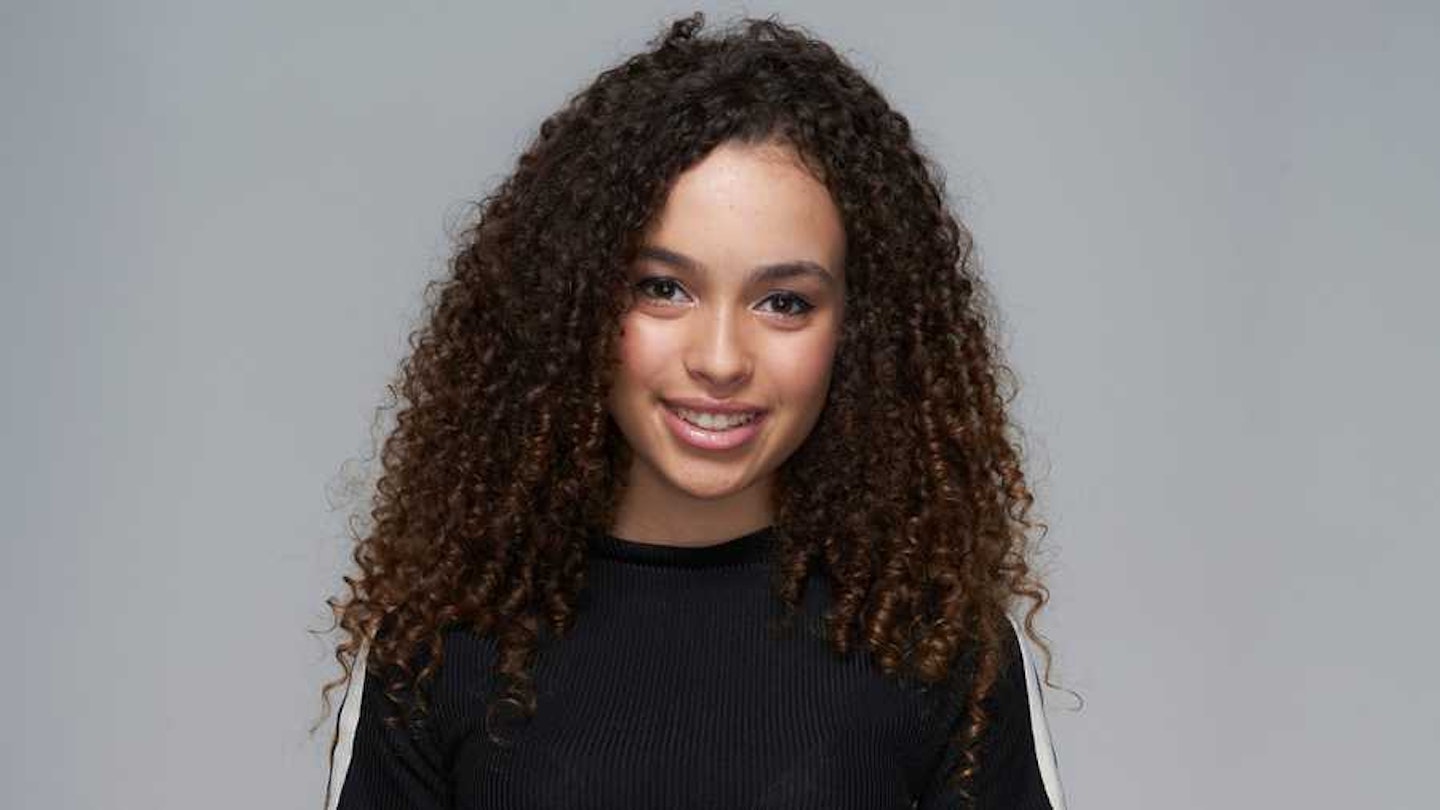 16 of 41
CREDIT: BBC
Mya-Lecia Naylor, 16
CBBC fans have been left devastated following the news that TV star Mya-Lecia Naylor has died. The 16-year-old star, who appeared in TV shows Millie Inbetween and Almost Never, passed away on April 7th after collapsing.
17 of 41
CREDIT: Getty
Elsa Patton, 84
Real Housewives of Miami star Elsa Patton passed away in May aged 84. She rose to fame after her daughter, Marysol Patton was cast in the Miami version of the Real Housewives franchise. "Our beloved Elsa Patton (AKA Mama Elsa) passed away over Mother's Day weekend after a long illness," the family said in a statement. "She was surrounded by her family and close friends. Elsa was predeceased by her husband of 50 years Donald Patton who passed away last February of 2018,"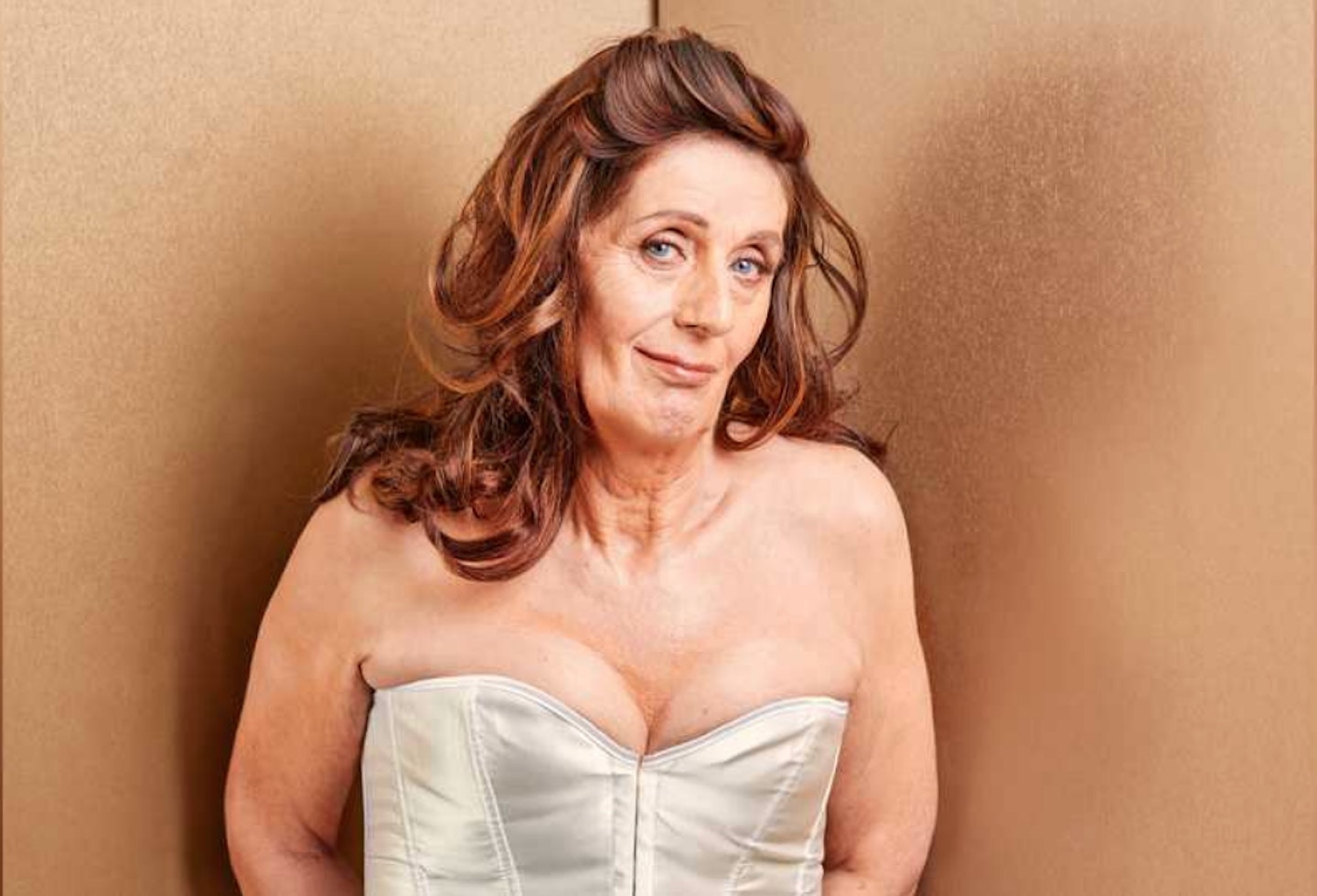 18 of 41
CREDIT: Closer
Melissa Ede, 58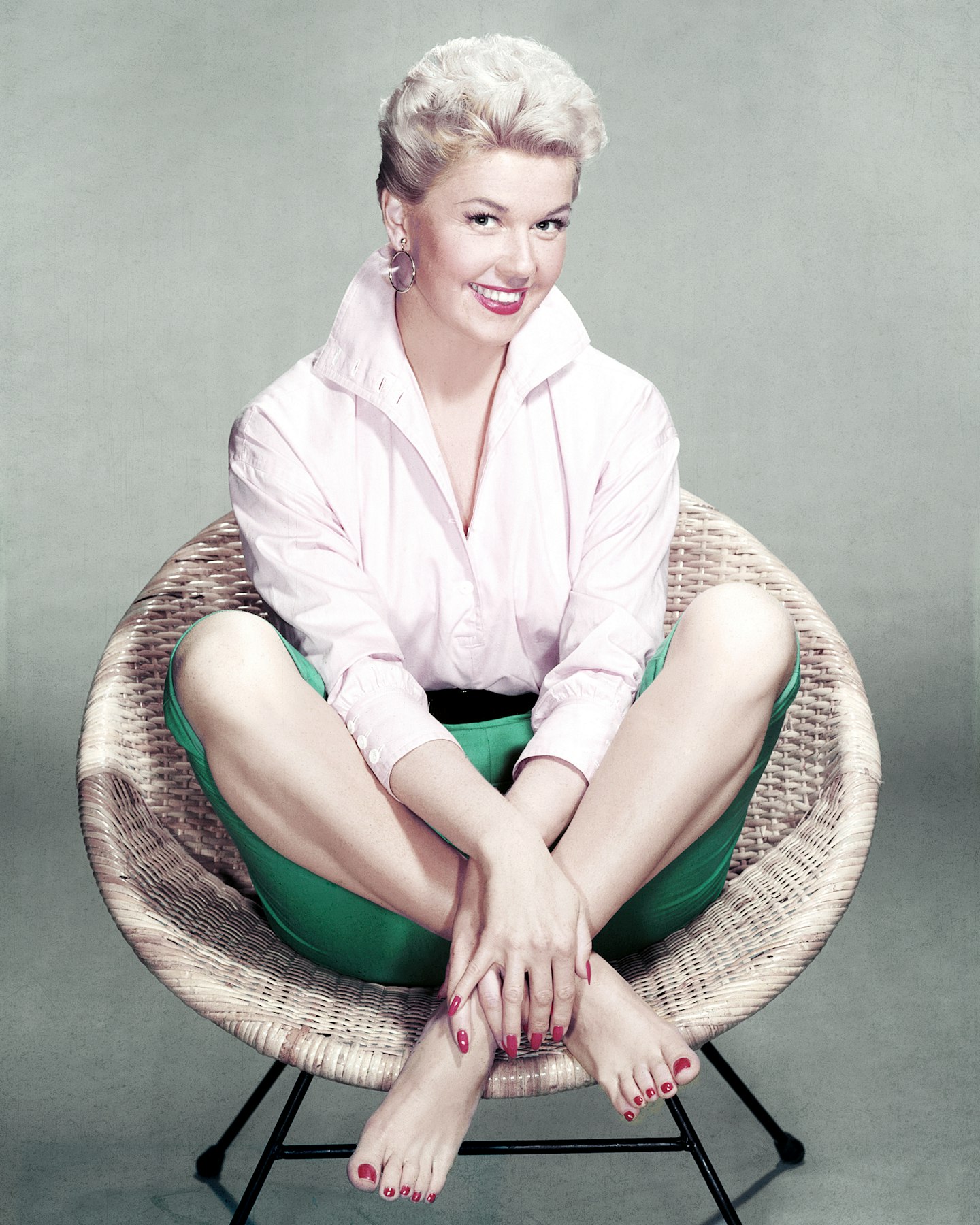 19 of 41
CREDIT: Getty
Doris Day, 97
Hollywood icon Doris Day has died aged 97.Her roles in some of the biggest films from Hollywood's golden era, including Calamity Jane, Pillow Talk and her hit 1956 record Que Sera, Sera (Whatever Will Be, Will Be), made into one of the most celebrated film stars of all time.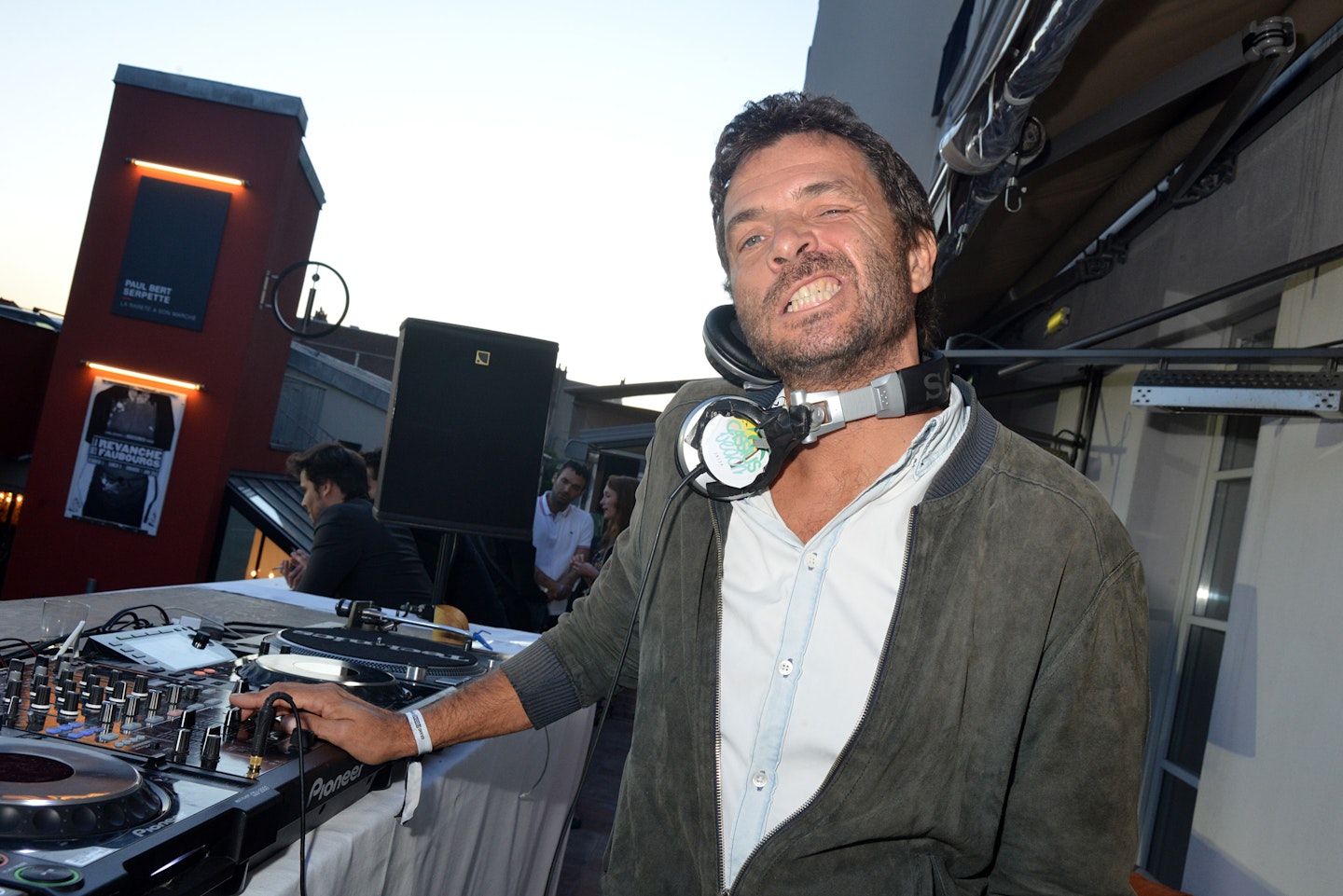 20 of 41
CREDIT: Getty Images
Philippe Zdar
Philippe Zdar, one half of French house duo Cassius, has tragically passed away after falling from a building in Paris.The music star's agent announced that the 52-year-old fell to his death from a "high floor of an old building in Paris".The house music star's real name is Philippe Cerboneschi and he starred in Cassius alongside Hubert Blanc-Francard aka Boom Bass.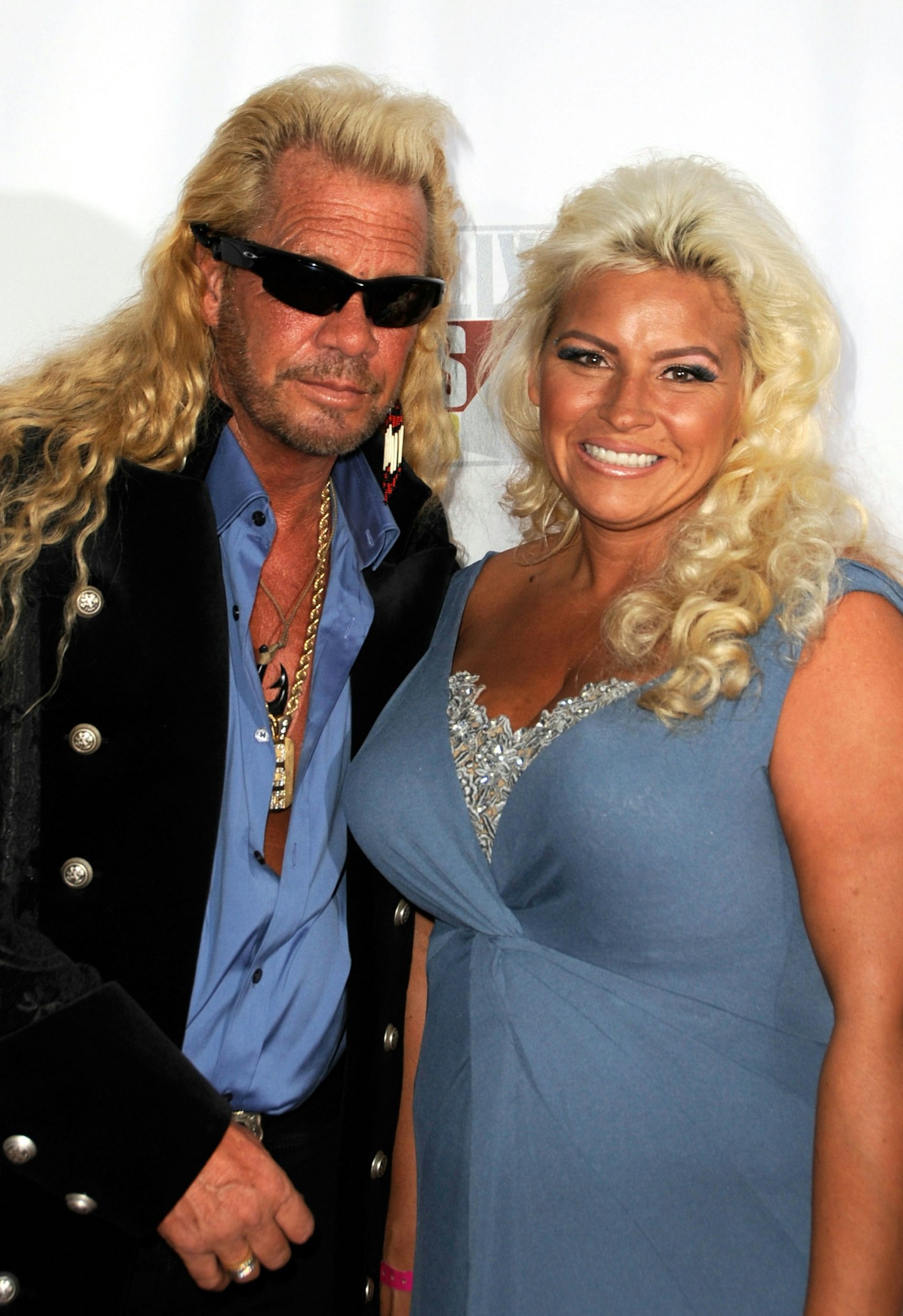 21 of 41
CREDIT: Getty Images
Beth Chapman
Dog The Bounty Hunter's wife Beth Chapman has passed away. Beth died in hospital following an 18-month battle with cancer. Confirming the sad news, Dog (whose real name is Duane Chapman) wrote on Twitter: "It's 5:32 in Hawaii, this is the time she would wake up to go hike Koko Head mountain."Only today, she hiked the stairway to heaven. We all love you, Beth. See you on the other side."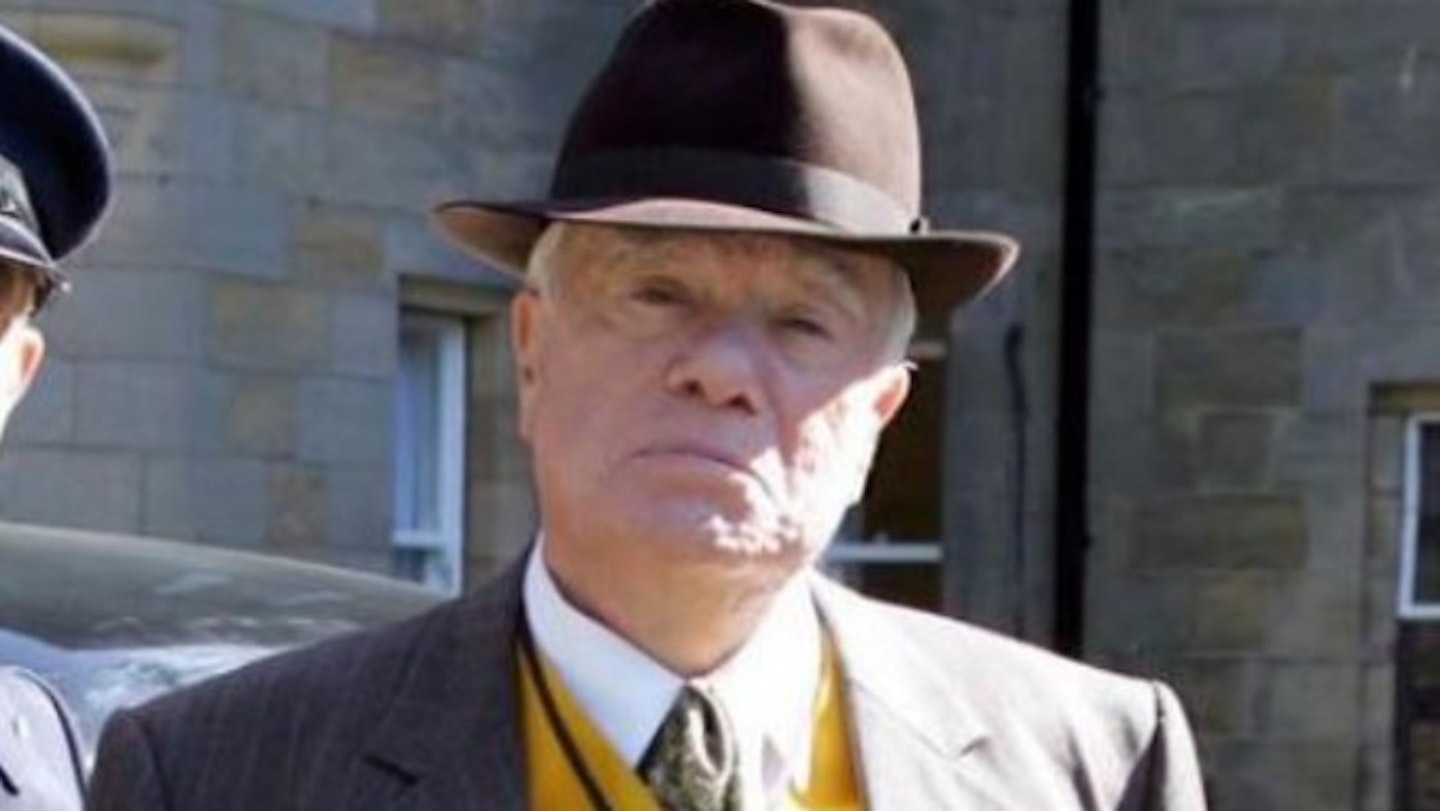 22 of 41
CREDIT: ITV
William Simons
Heartbeat actor William Simons sadly died aged 79. His agent confirmed his death in a statement, saying: "He was a wonderful, kind, warm, witty, lovely human being and anyone who ever worked with him or knew him will be devastated."Simon also appeared in Coronation Street and Emmerdale during the 70s.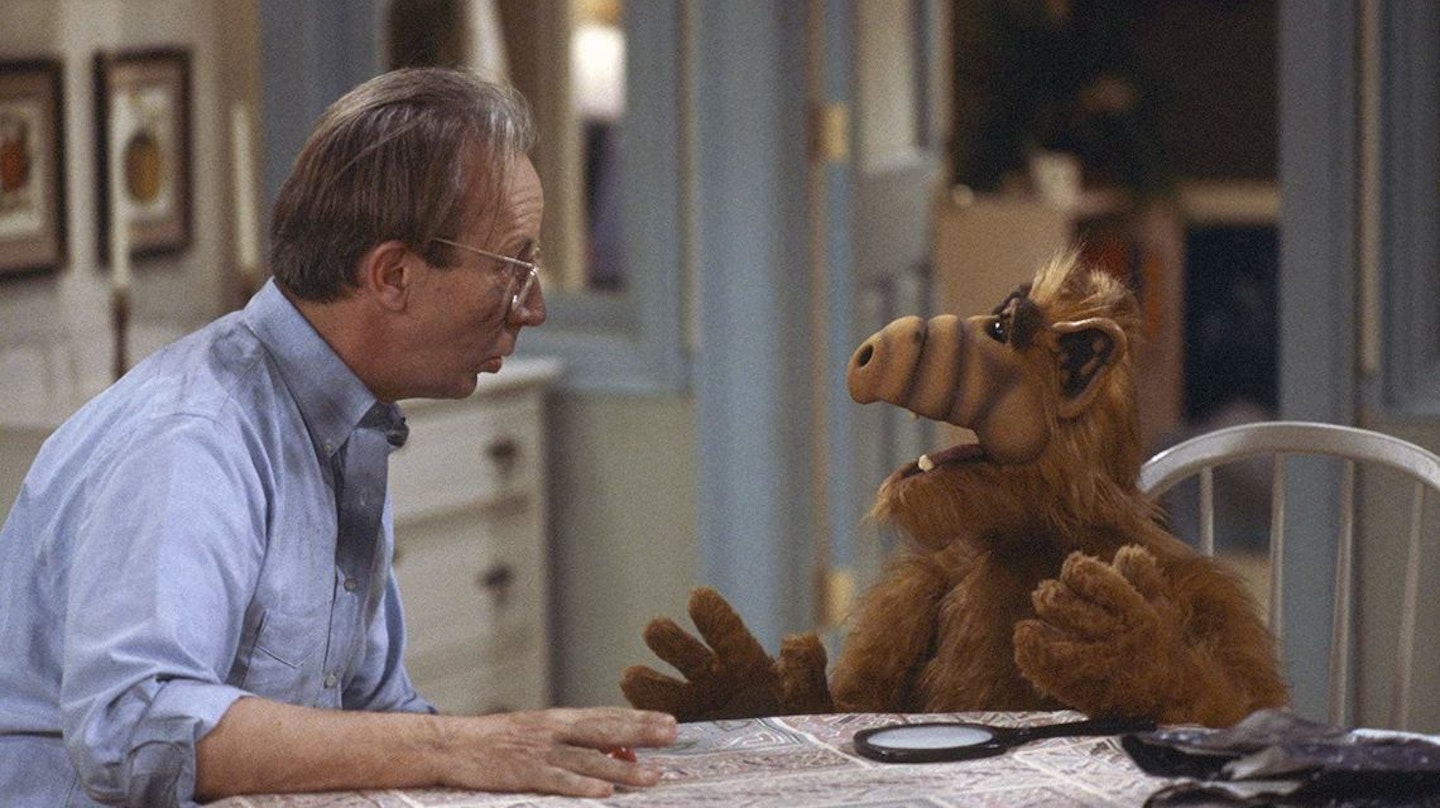 23 of 41
CREDIT: NBC
Max Wright
ALF star Max Wright died aged 75 following a long battle with cancer. A source close to his family confirmed the news to TMZ and according to the publication, the American actor was first diagnosed with Lymphoma in 1995 but had been in remission for a long time.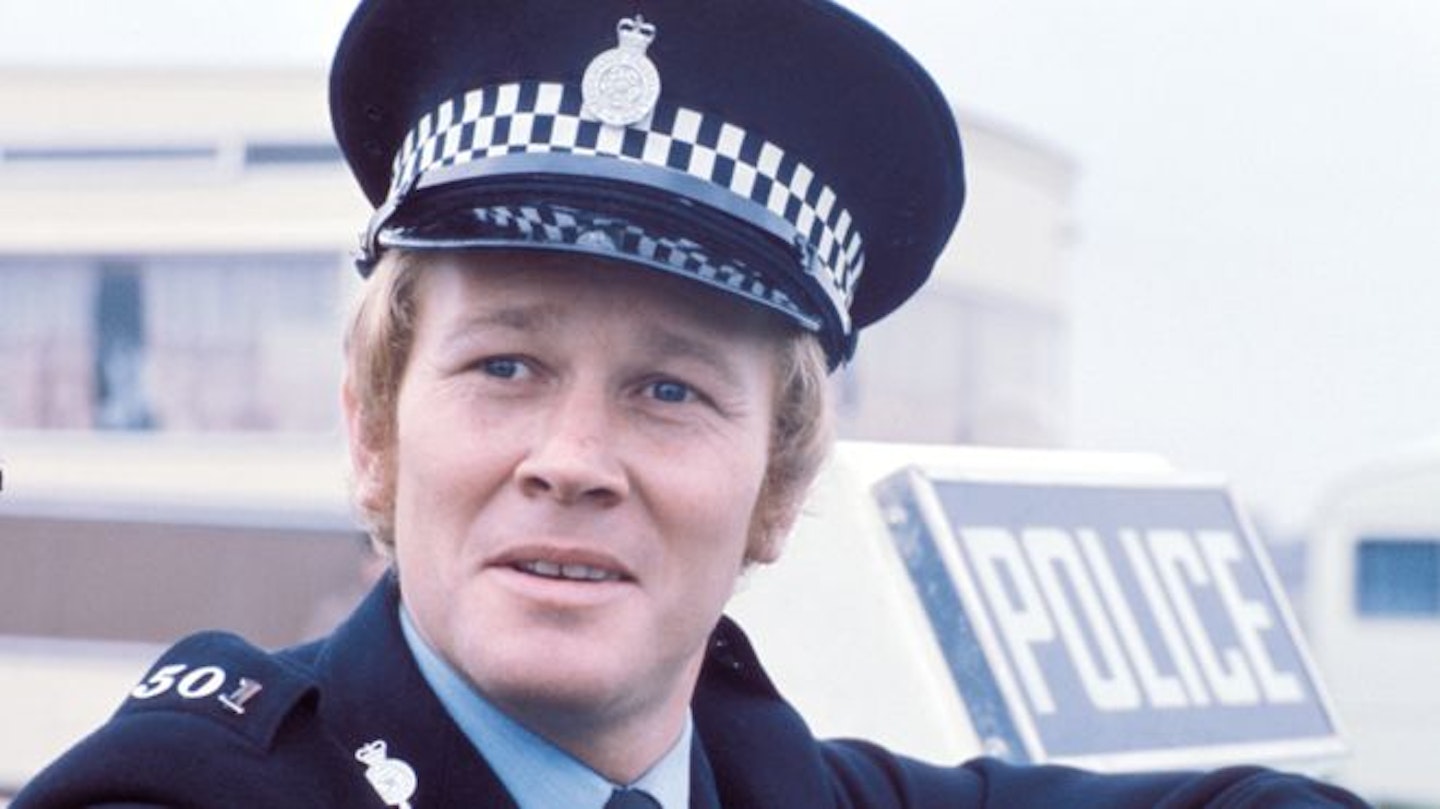 24 of 41
CREDIT: BBC
Douglas Fielding
Douglas Fielding, who played Sergeant Alec Quilley in Z Cars in the 80s, died in June aged 73. He also starred in EastEnders as DC Roy Quick from 1985 until 1986 and appeared in a total of 51 episodes.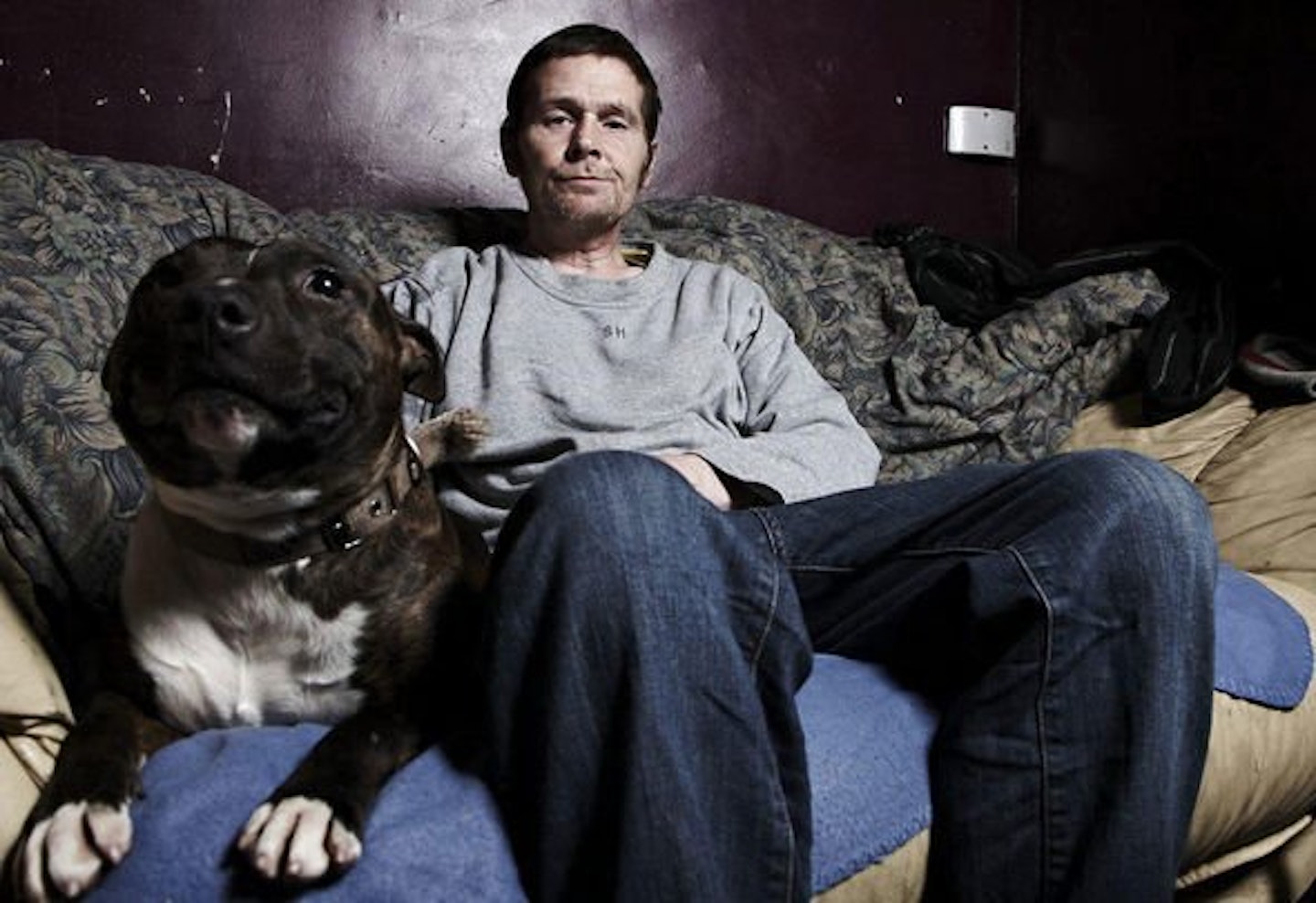 25 of 41
CREDIT: ITV
James Clarke AKA Fungi
One time Benefits Street star Fungi, real name James Clarke, died aged 50 from a suspected drugs overdose in July whilst staying at a halfway home for recovering addicts. Members of the street have payed their respects.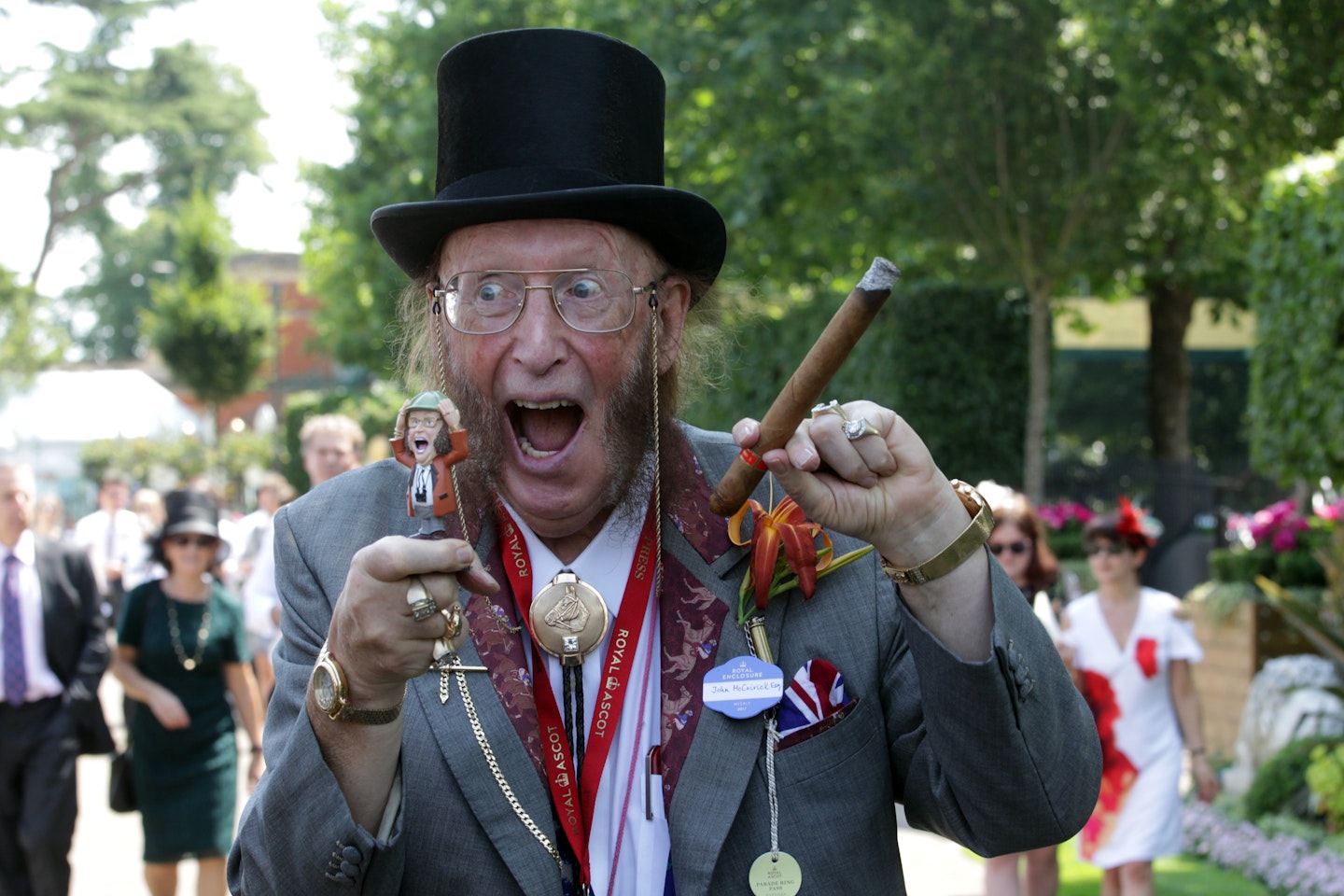 26 of 41
CREDIT: Getty
John McCririck
The legendary racing pundit and journalist died in July aged 79, after making the prediction in 2018 that he had just months to liv following his recent weight loss. "Sad to report that legendary racing broadcaster John McCririck has died at the age of 79," said the Racing Post in a statement.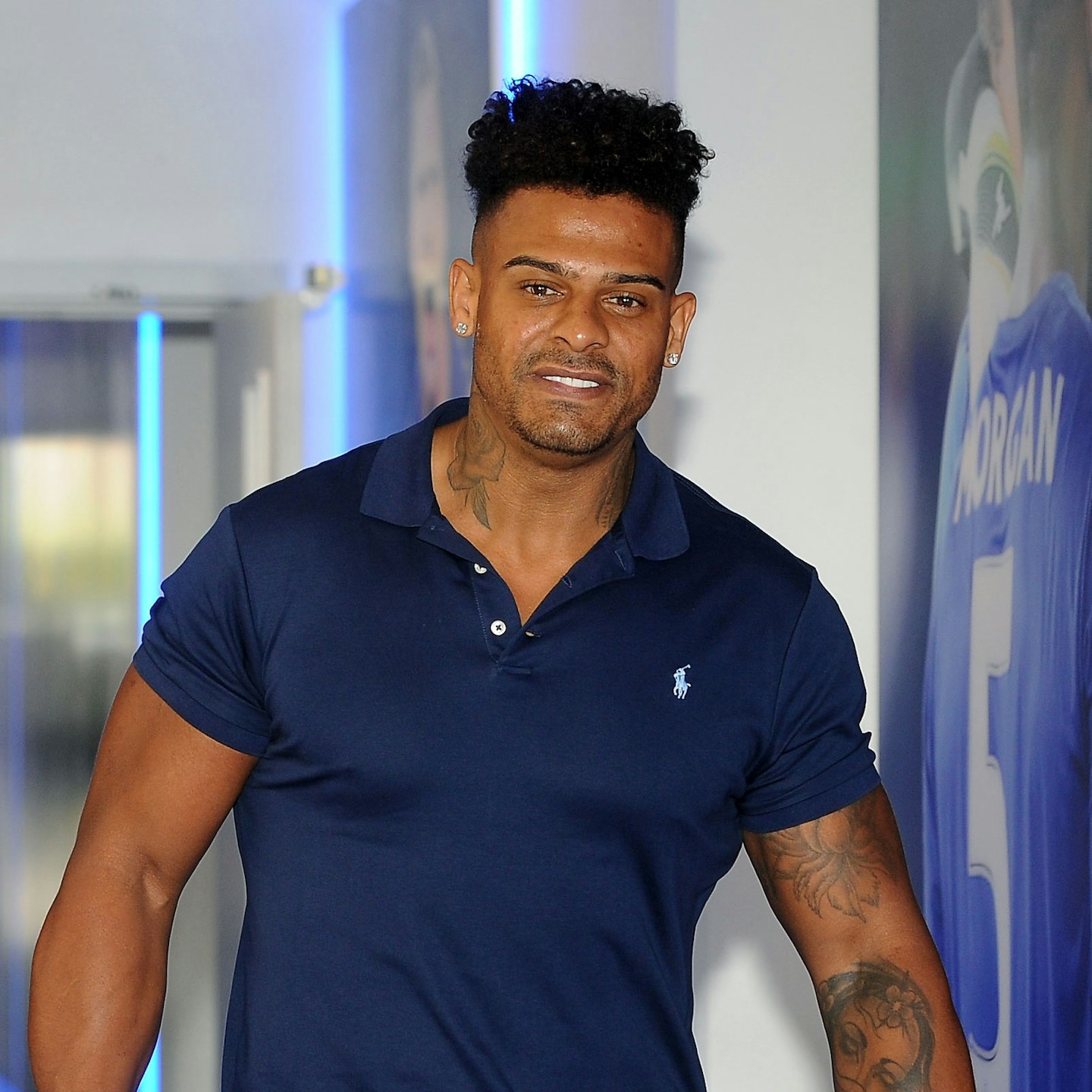 27 of 41
CREDIT: Getty
George Kay
Kerry Katona's ex husband George Kay was found dead in his homefollowing a suspected drug overdose in July. "Kerry was told that George suffered an overdose and was taken to hospital, but was declared dead on arrival", a source told The Sun."No one yet knows what he overdosed on or whether it was intentional or an accident."Kerry is heartbroken, he's DJ's dad and she loved him once.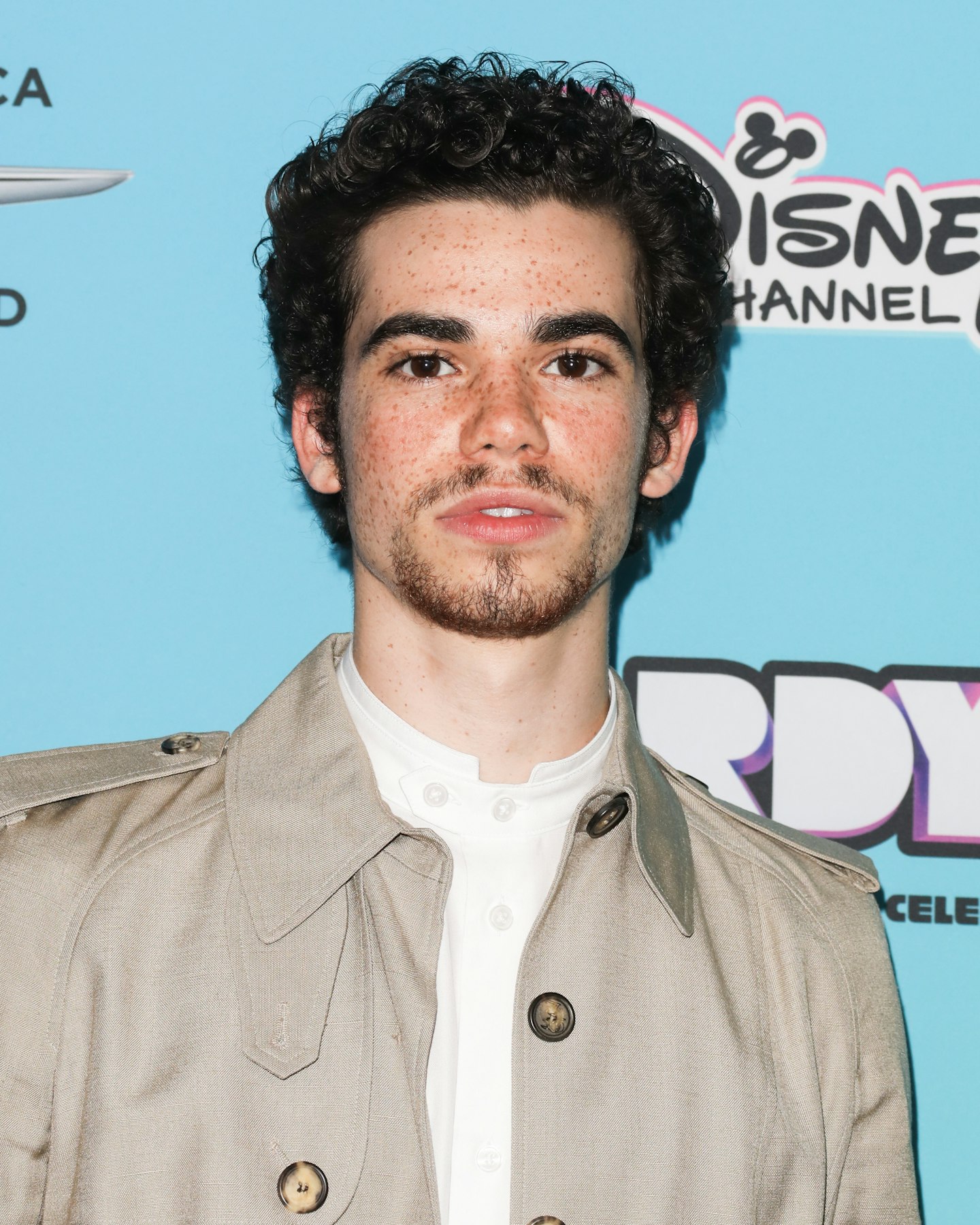 28 of 41
CREDIT: Getty
Cameron Boyce
Disney star Cameron Boyce died in July at age 20, following long term health complications."It is with a profoundly heavy heart that we report that this morning we lost Cameron," a spokesperson said on behalf of his family."He passed away in his sleep due to a seizure which was a result of an ongoing medical condition for which he was being treated."
29 of 41
CREDIT: Getty
Tanya Jones
Wife of Vinnie Jones, Tanya Jones, died at her LA home in July following a "long illness"."At 8.46am local time in Los Angeles on Saturday July 6, Vinnie Jones's wife, Tanya Jones, passed away after a long illness. Tanya passed peacefully at the Jones family home surrounded by Vinnie, their daughter and other family members."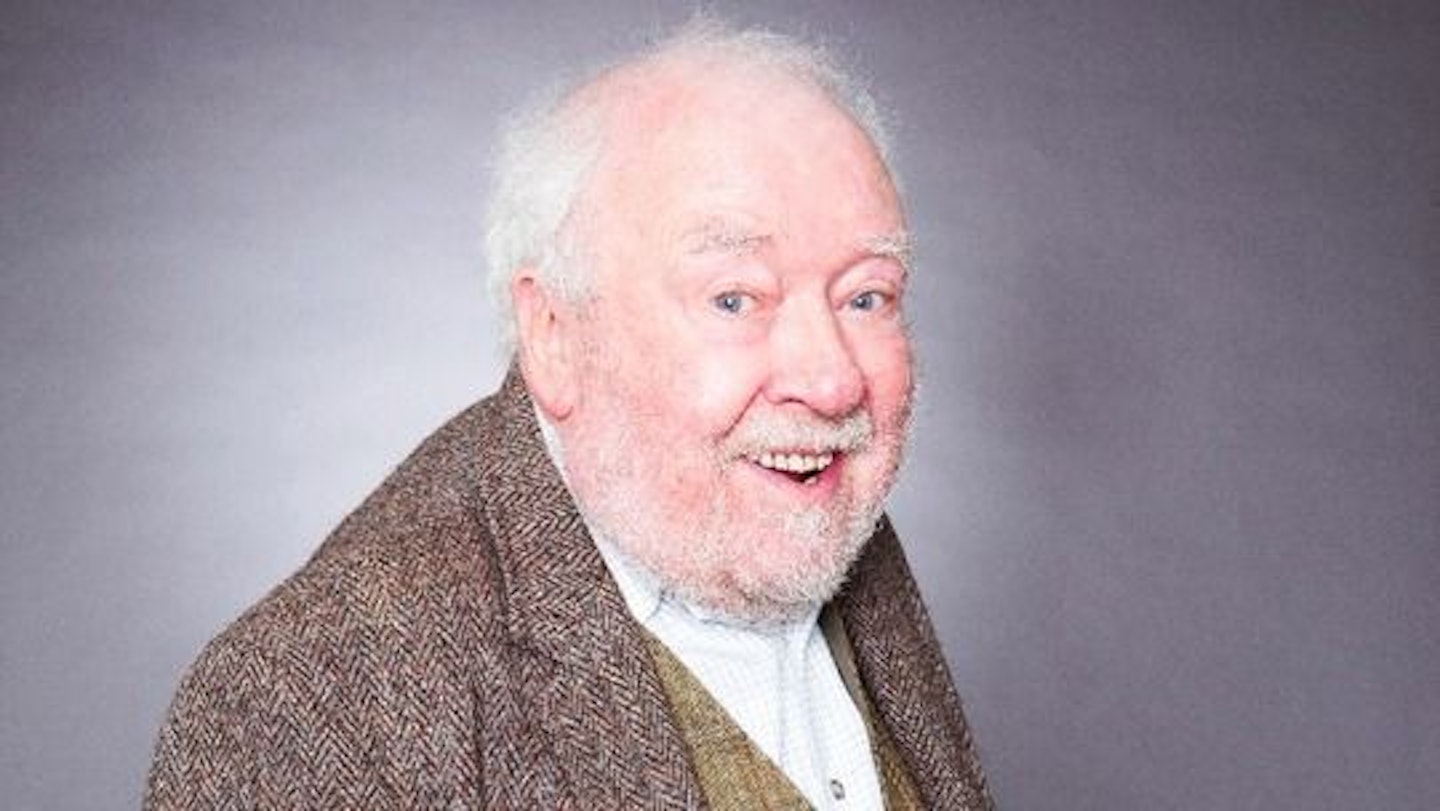 30 of 41
CREDIT: ITV
Freddie Jones
Emmerdale star Freddie Jones, who played Sandy Thomas from 2005 to 2018, passed away in July age 91.The veteran actor was already a revered star of stage and screen before he made his Emmerdale debut, having worked on everything from 1980s The Elephant Man to Wild at Heart a decade later, and film credits from as early as 1967.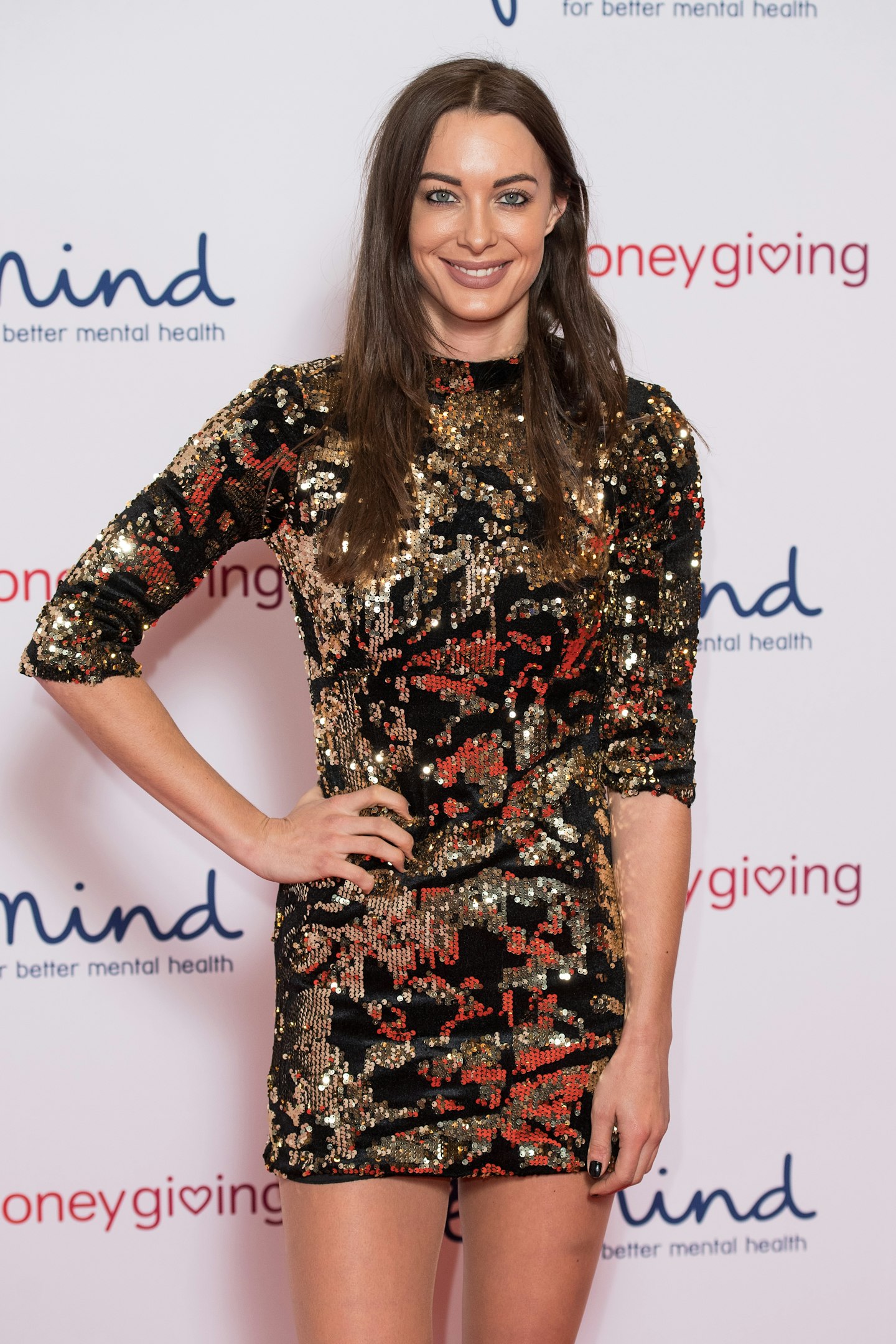 31 of 41
CREDIT: Getty
Emily Hartridge
YouTube star and TV Presenter Emily Hartridge died in a tragic electric scooter accident. Her e-scooter collided with a lorry at a roundabout in Battersea, south-west London. It was the first fatal collision involving an e-scooter to take place in Britain.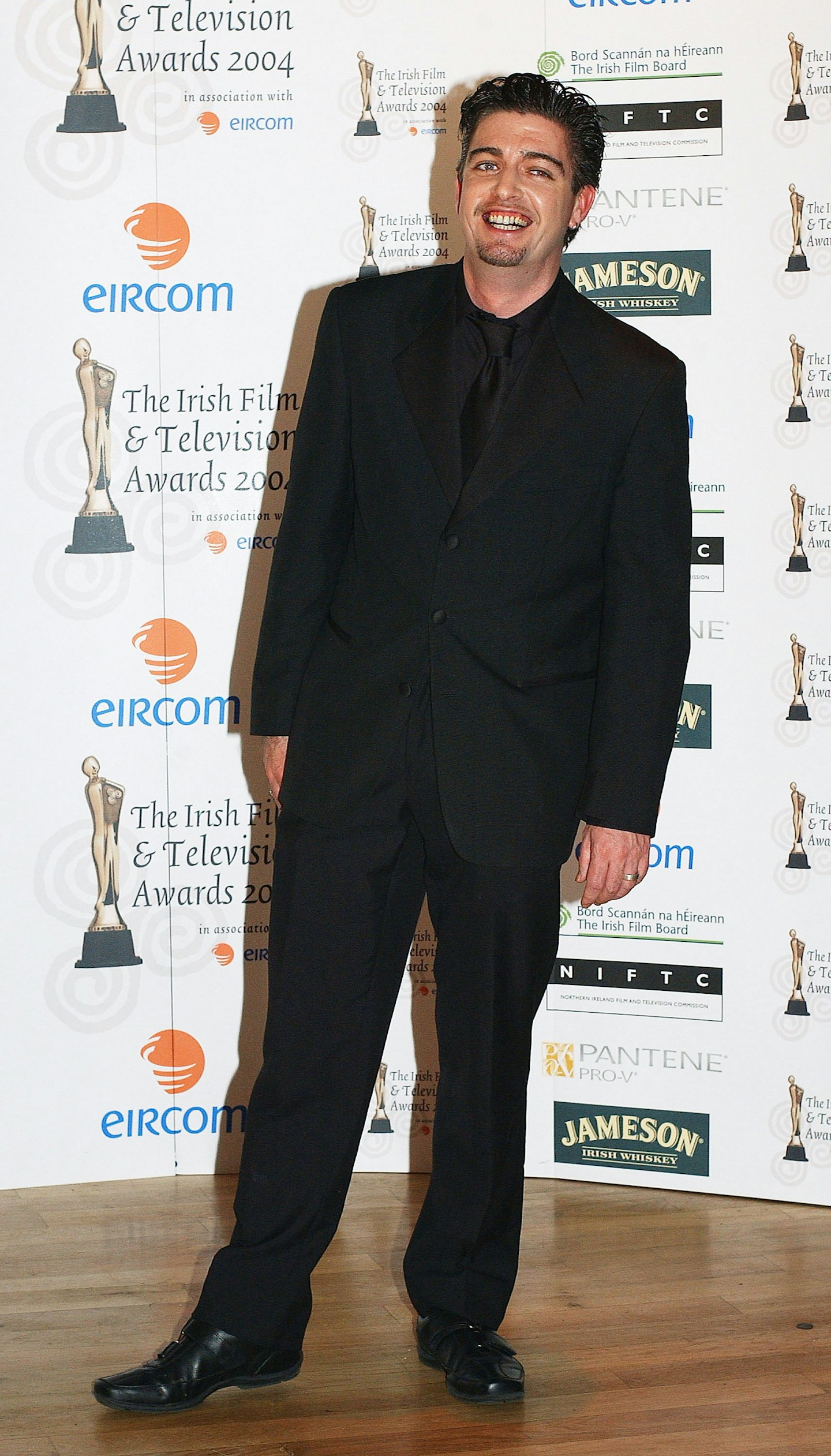 32 of 41
CREDIT: Getty
Karl Shiels, 47
Irish actor Karl Shiels, who starred in Peaky Blinders as well as some of the Batman films, has died age 47 after "repeatedly nodding off during filming". The cause of death is currently unknown, but according to sources he was on crutches and "in a lot of pain" before his death.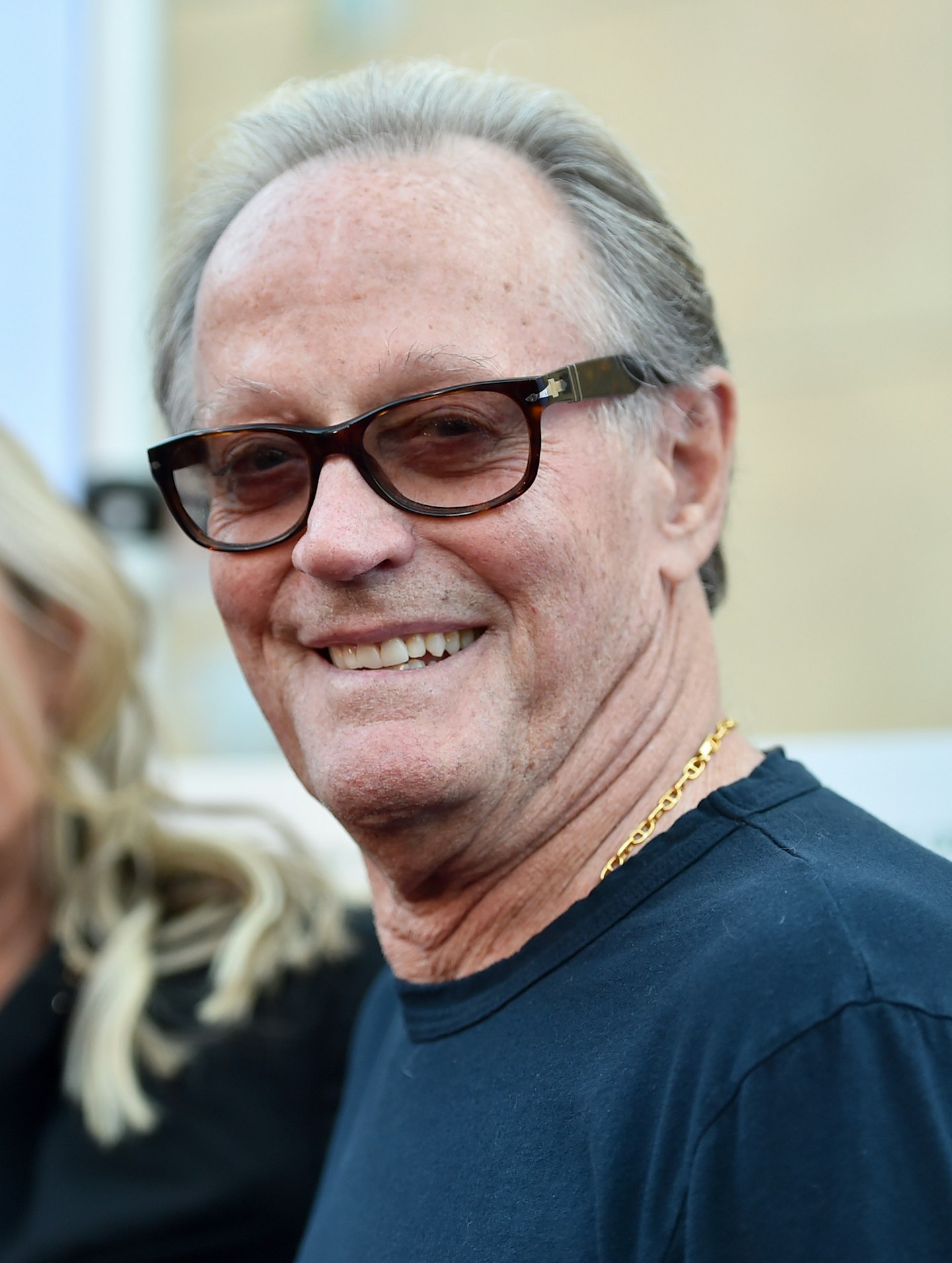 33 of 41
CREDIT: Getty
Peter Fonda, 79
Peter Fonda - the brother of Jane who became a household name for his part in 70s smash Easy Rider – died aged 79 from lung cancer in August. "I am very sad. He was my sweet-hearted baby brother. The talker of the family," said Jane. "I have had beautiful alone time with him these last days. He went out laughing."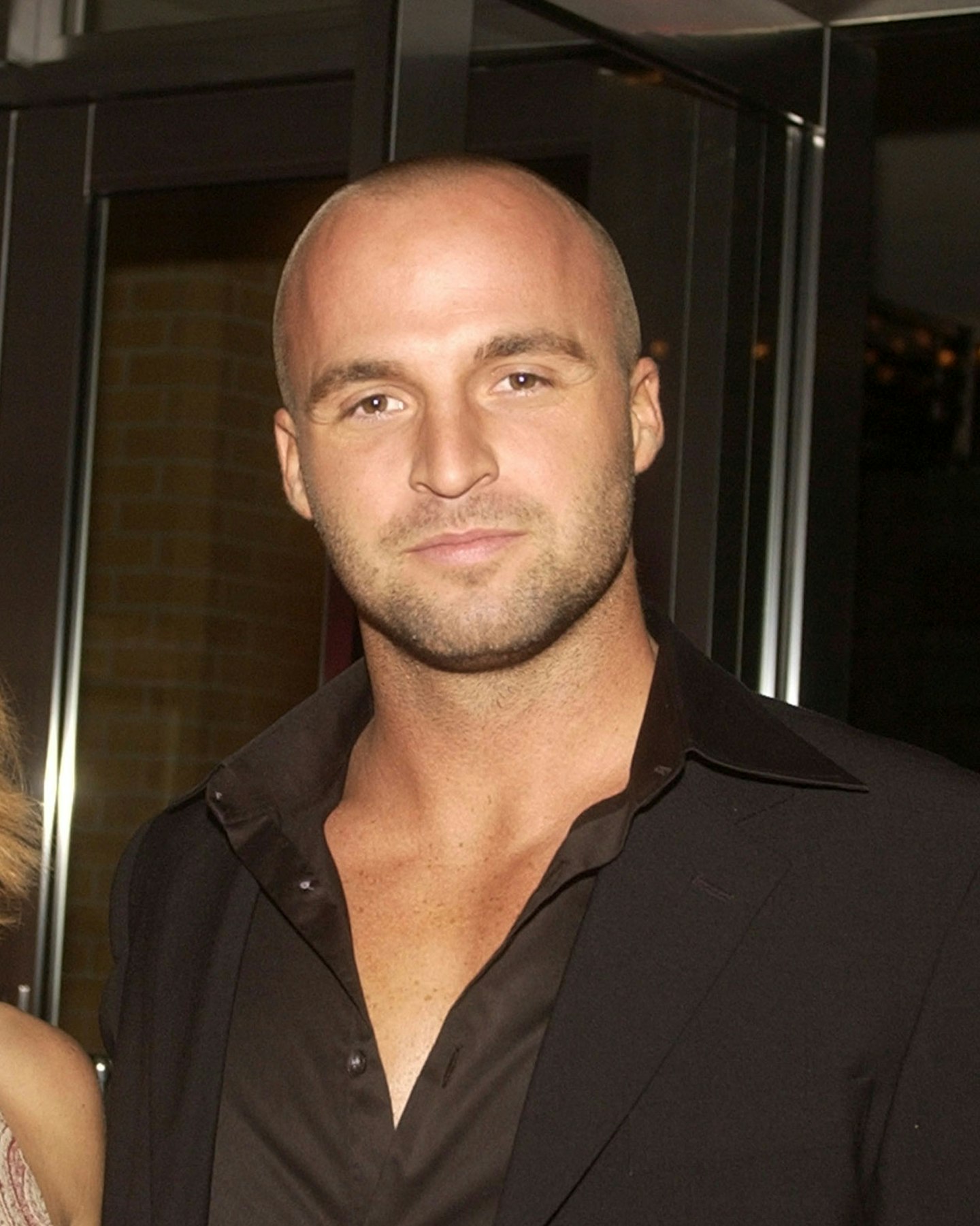 34 of 41
CREDIT: Getty
Ben Unwin, 41
Home and Away actor Ben Unwin, who played Jesse McGregor on and off for a decade, has died aged 41 from unknown causes. A police report said, "Police attended Minyon Falls, Whian Whian, responding to a concern for welfare."The body of a 41-year-old man was located. The death has not been treated as suspicious."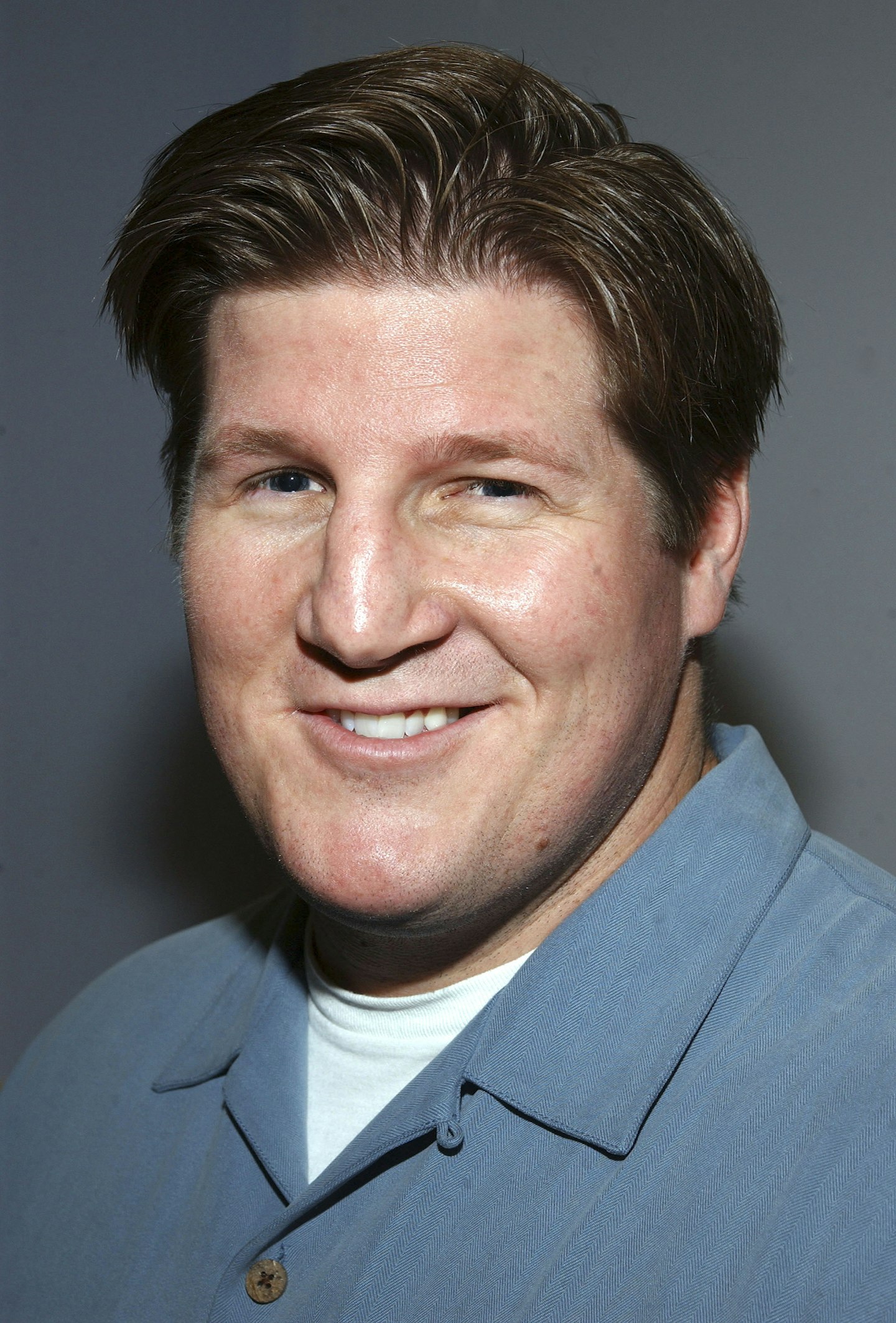 35 of 41
CREDIT: Getty
Brian Turk, 49
Beverly Hills 90210 and Buffy the Vampire Slayer actor Brian Turk died in September, aged 49, following a battle with cancer. "Brian has impacted so many of us in a positive way whether it be on the football field, at Mater Dei or USC, on stage or in our personal lives. He has always been there for us in our times of need and celebration...", said a friend.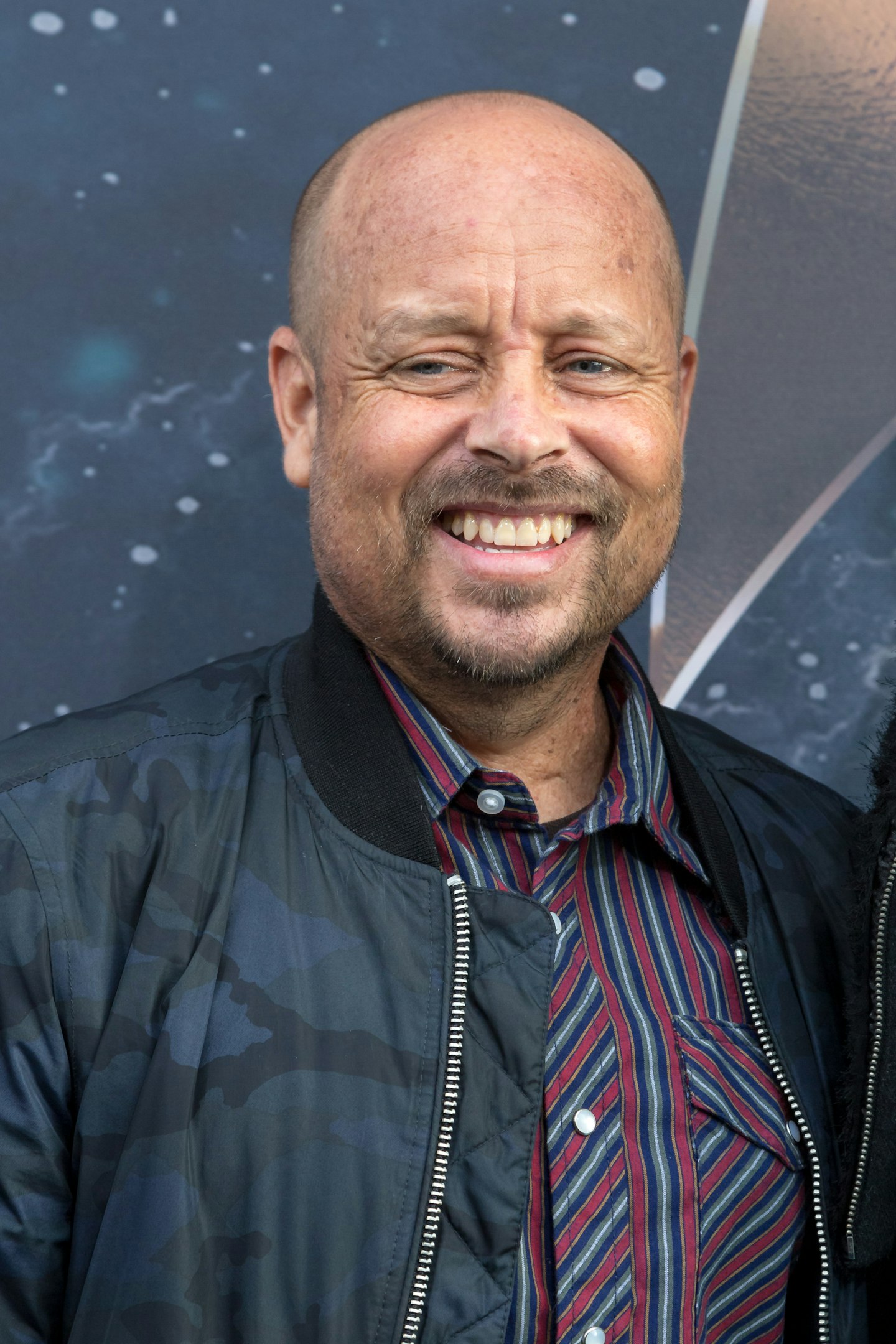 36 of 41
CREDIT: Getty
Aron Eisenberg, 50
Star Trek ledgend Aron Eisenberg, who was best known for playing the character of Nog in Star Trek: Deep Space Nine, has died age 50.His wife released a statement confirming the death, saying, "It is with extreme regret and sadness to announce that my love and best friend, Aron Eisenberg, passed away earlier today."He was an intelligent, humble, funny, emphatic soul. He sought to live his life with integrity and truth."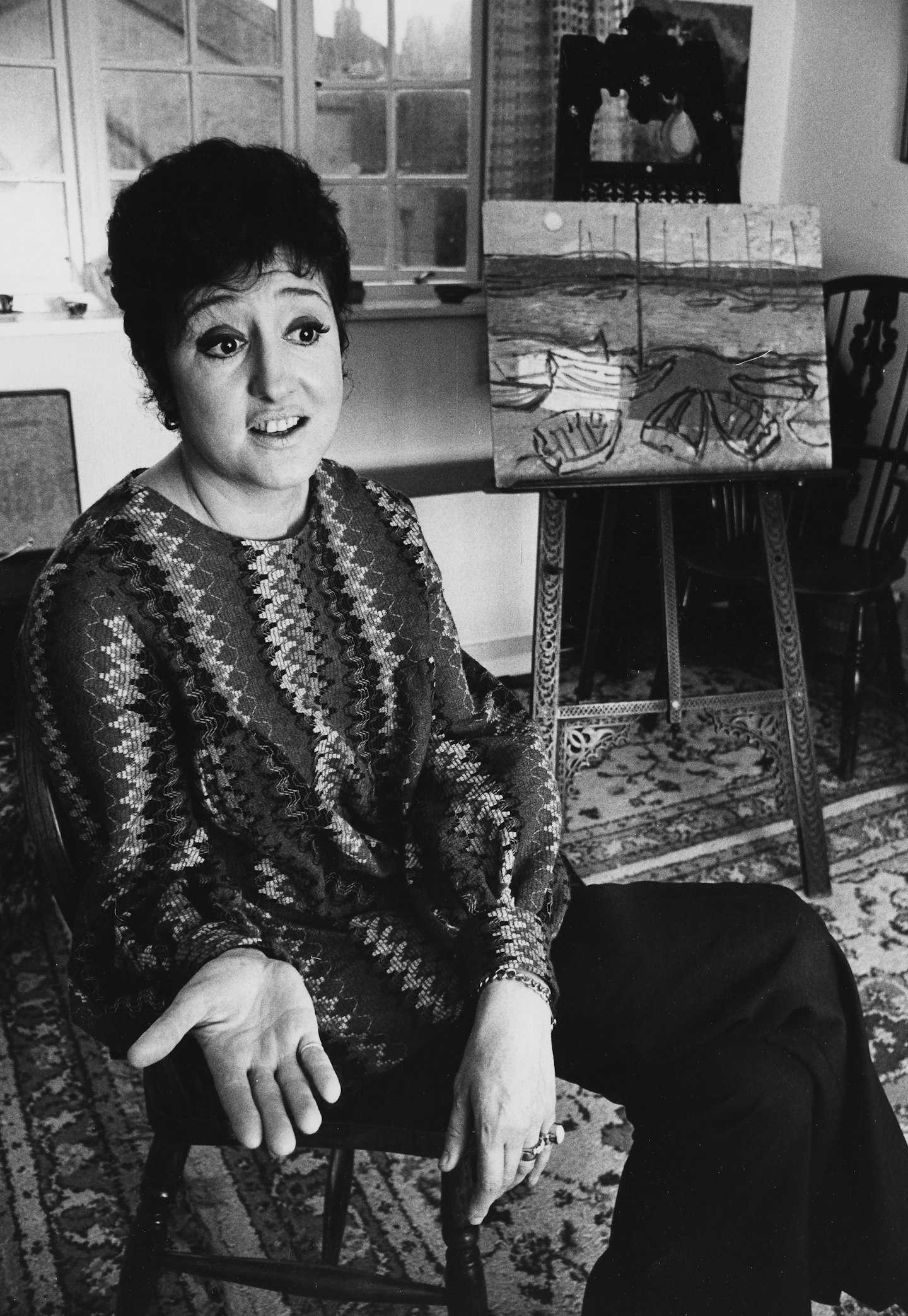 37 of 41
CREDIT: Getty
Anna Quayle
Grange Hill star Anna Quayle, who played Ms Monroe, passed away aged 86 after battling Lewy body dementia. Anna's family confirmed the heartbreaking news. She was first diagnosed with the condition in 2012.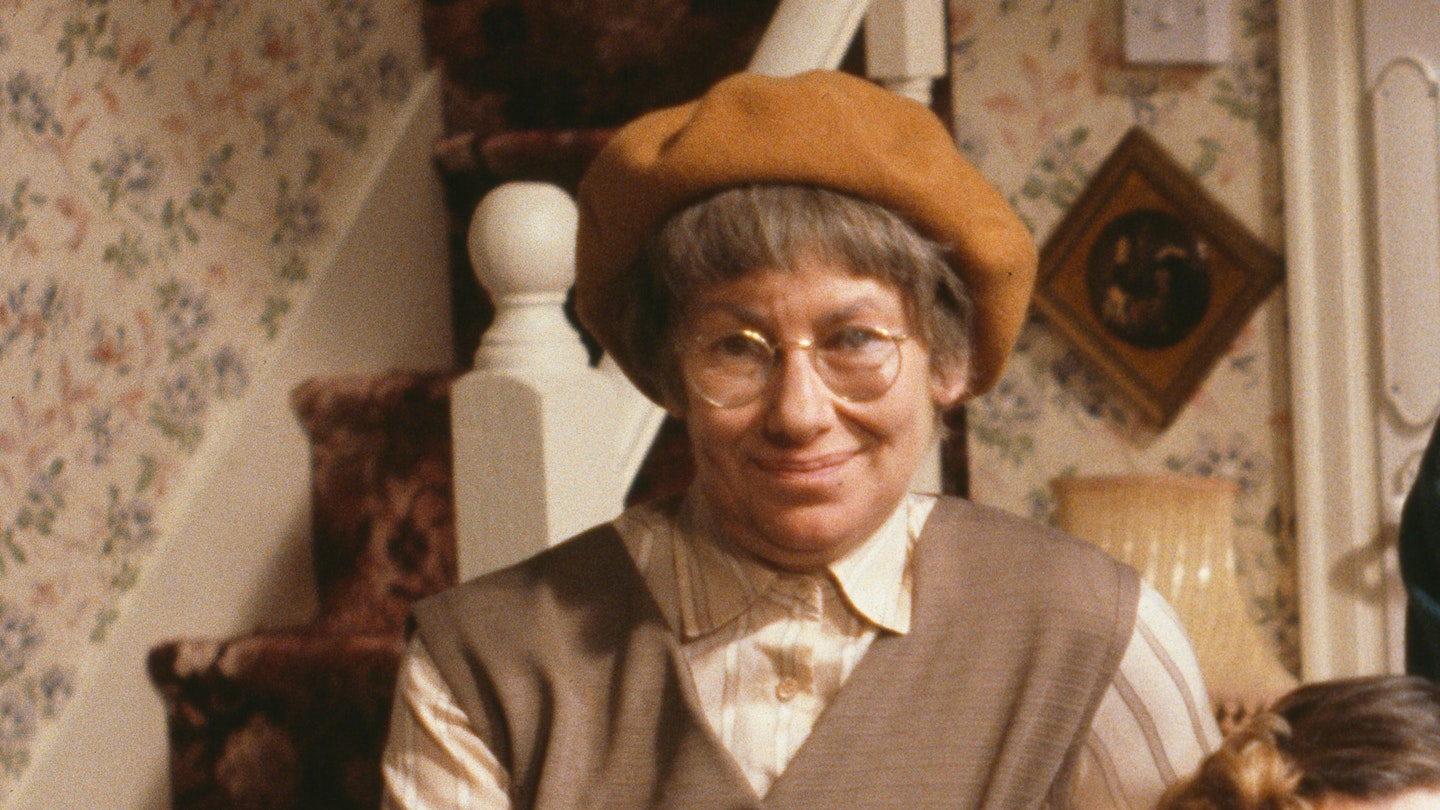 38 of 41
CREDIT: Getty
Juliette Kaplan
Last of the Summer Wine star Juliette Kaplan lost her battled to cancer in October. The actress is well known as Pearl Sibshaw in the BBC comedy and played the role from 1985 to 2010. Juliette's agent confirmed the sad news on Twitter, "Juliette Kaplan, 'Our Pearl', has finally succumbed to the cancer she has bravely battled for so long. "Thank you everyone who sent their love and support to this fearless and supremely gifted actress. As she said, 'Ta-ta and it's been fun'. #LastOfTheSummerWine #RIP #Pearl."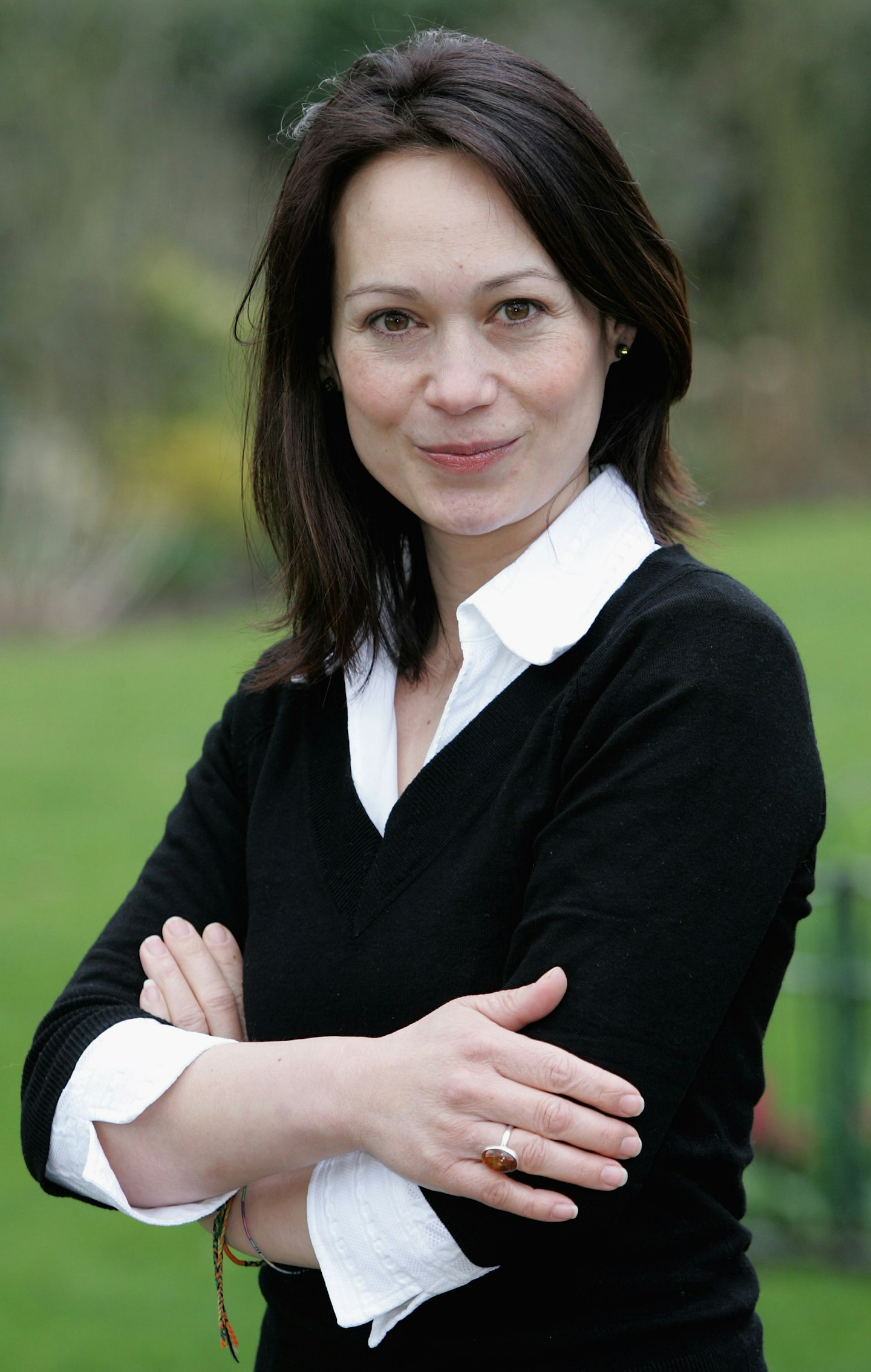 39 of 41
CREDIT: Getty
Leah Bracknell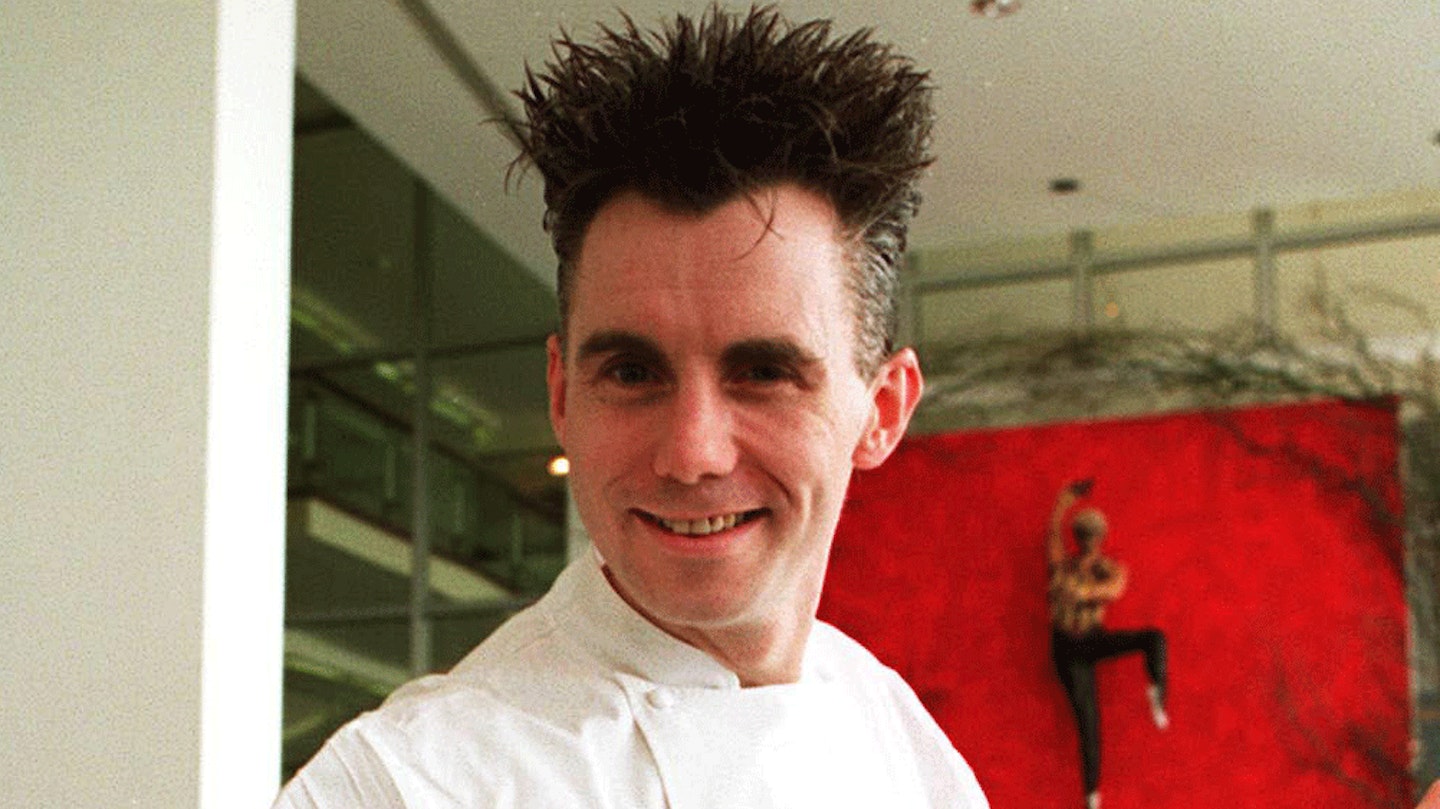 40 of 41
CREDIT: Getty
Gary Rhodes
MasterChef's Gary Rhodes died aged 59 in November 2019. His family said Gary died with his wife Jennie by his side in Dubai. His cause of death hasn't been confirmed.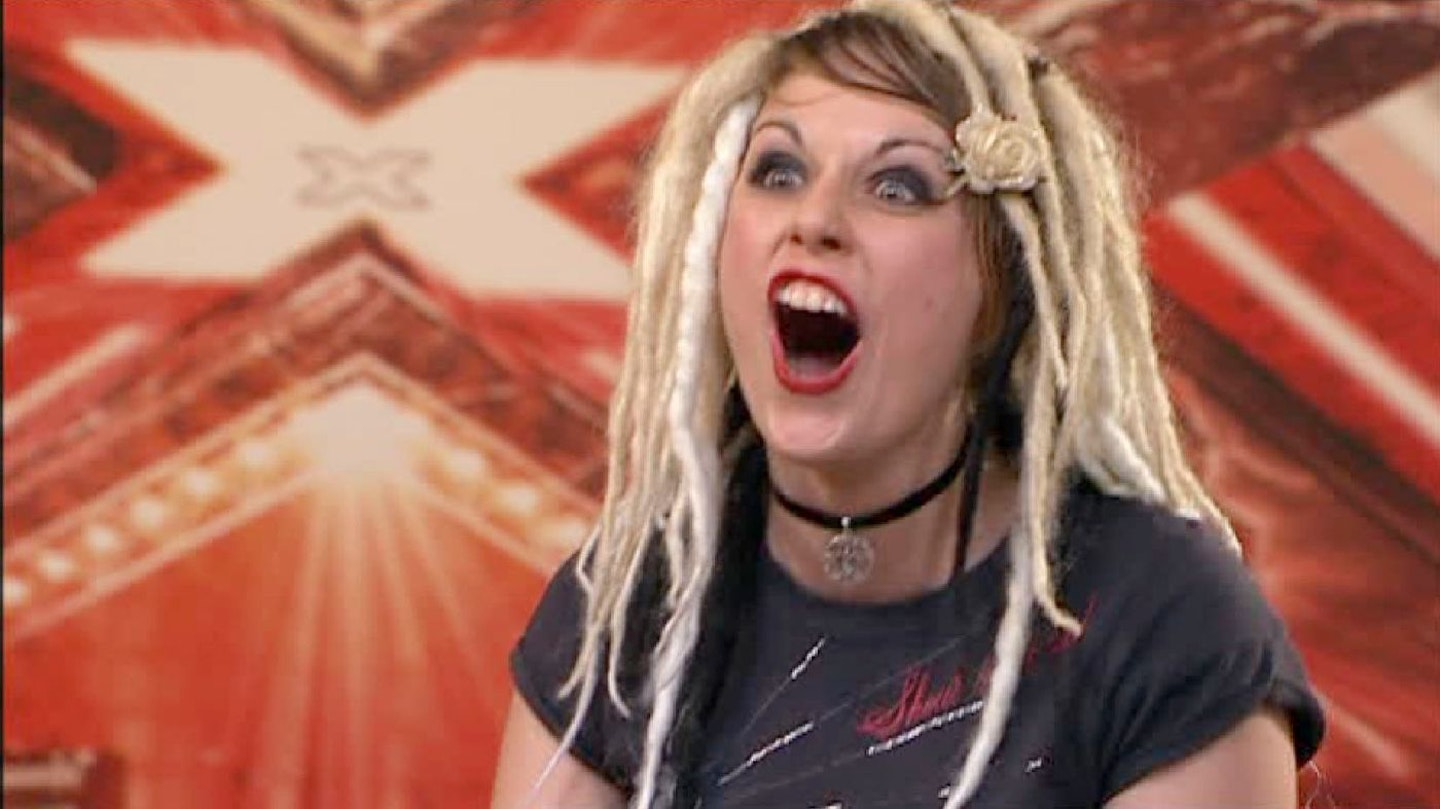 41 of 41
CREDIT: ITV
Ariel Burdett
X Factor audition icon Ariel Burdett died in November 2019, with her death announced by one of her friends on Facebook. It is not known what the singer died of.
WATCH Love Island's Danny and Jourdan defend Michael | It Is What It Is or That's Muggy
"It looked like the show might have been over for good when it didn't come back, but that isn't the case," a source told The Sun.
"Bosses still believe in the format and they're going to try to learn the same lessons as Love Island.
"They definitely don't feel it's over yet, even though some fans might question the decision."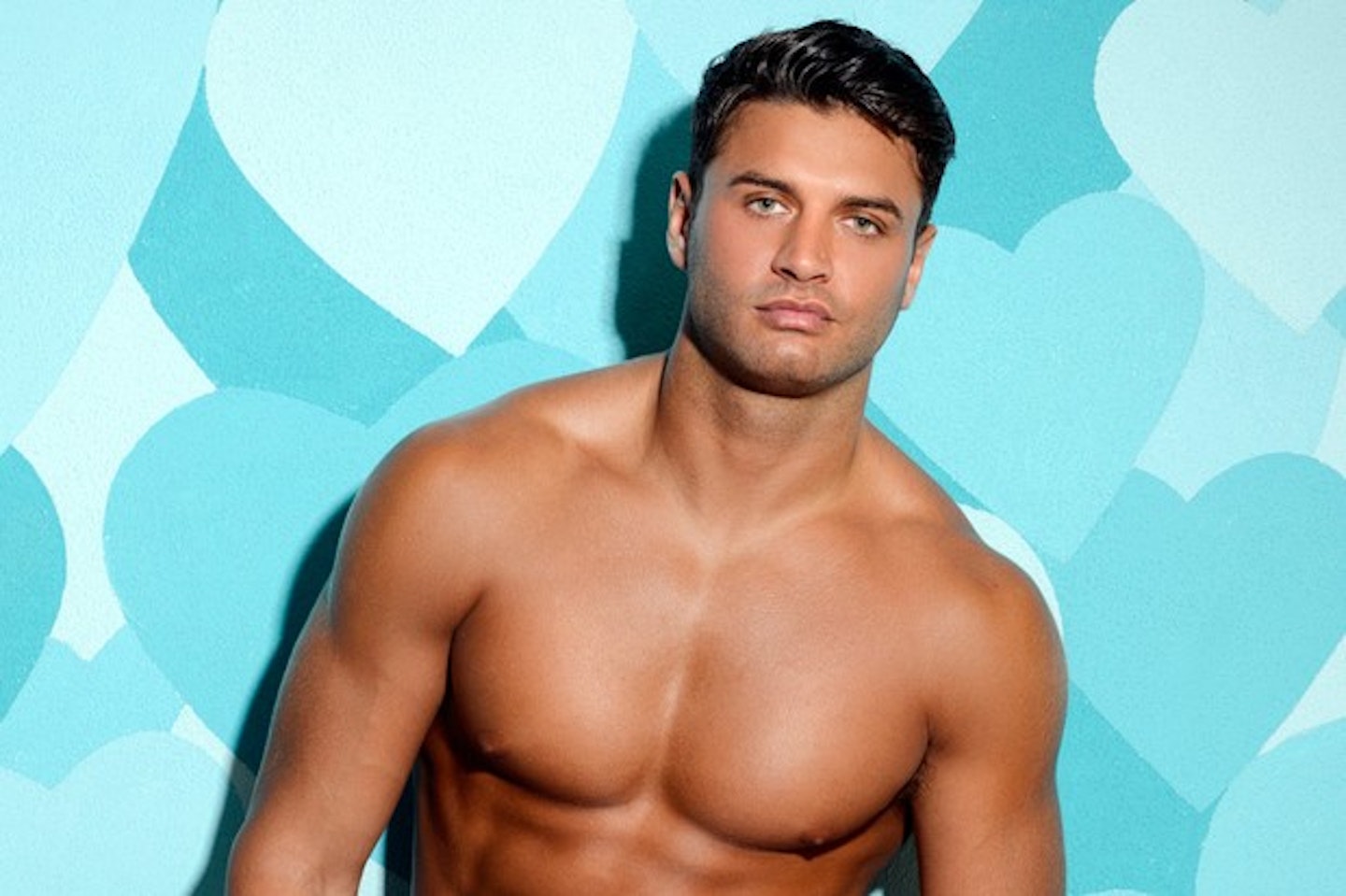 READ MORE TV news and spoilers
Love Island fans praise Ovie Soko as he confronts Michael Griffiths
Reality TV formats have come under huge criticism in 2019, following the deaths of Mike and 2016 Love Islander Sophie Gradon, as well as a Jeremy Kyle guest, Steve Dymond.
Their suicides have sparked a nation-wide discussion about the psychological aftercare provided by producers as cast members adjust to their new-found fame.
"I think it has taught people to be more mindful and open up slightly more about their problems and their differences," said 2018 Islander Eyal Booker in an exclusive chat with Closer online earlier this year.
"Sadly, it's just something we all have to learn from."