Dancing on Ice finally returned to our screens last month with a blockbuster cast of celeb contestants including Coronation Street legend Sally Dynevor, Love Island star Liberty Poole and former S Club 7 singer Rachel Stevens, but it isn't just them that have been keeping us entertained as viewers have been loving the recently revamped judging panel.
It was announced back in December that Strictly Come Dancing pro Oti Mabuse would be joining Ashley Banjo, Jayne Torvill and Christopher Dean on the panel after John Barrowman was dropped and her appointment has been such a success that show bosses have reportedly already snapped her up for a second series.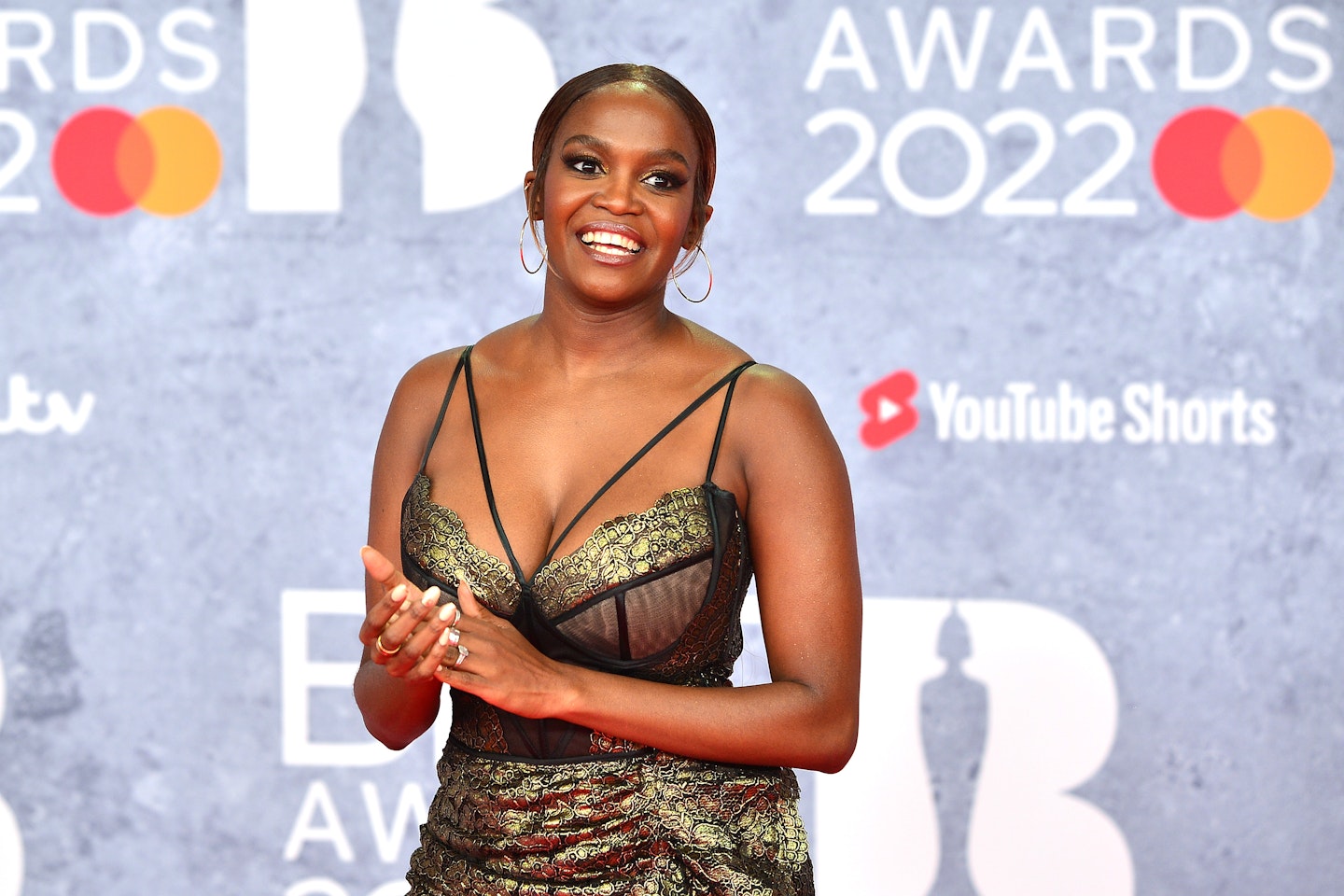 A TV insider revealed, "Oti has been asked to return for next year. She has been a huge hit."
They told The Sun, "Oti is already very much part of the Dancing on Ice family - she fits in so well. She is full of good vibes and just makes everyone laugh. she is so infectious. She's here to stay hopefully!"
Following the exciting news, here's everything you need to know about the Dancing on Ice 2022 judges…
Who are Dancing on Ice judges Jayne Torvill and Christopher Dean?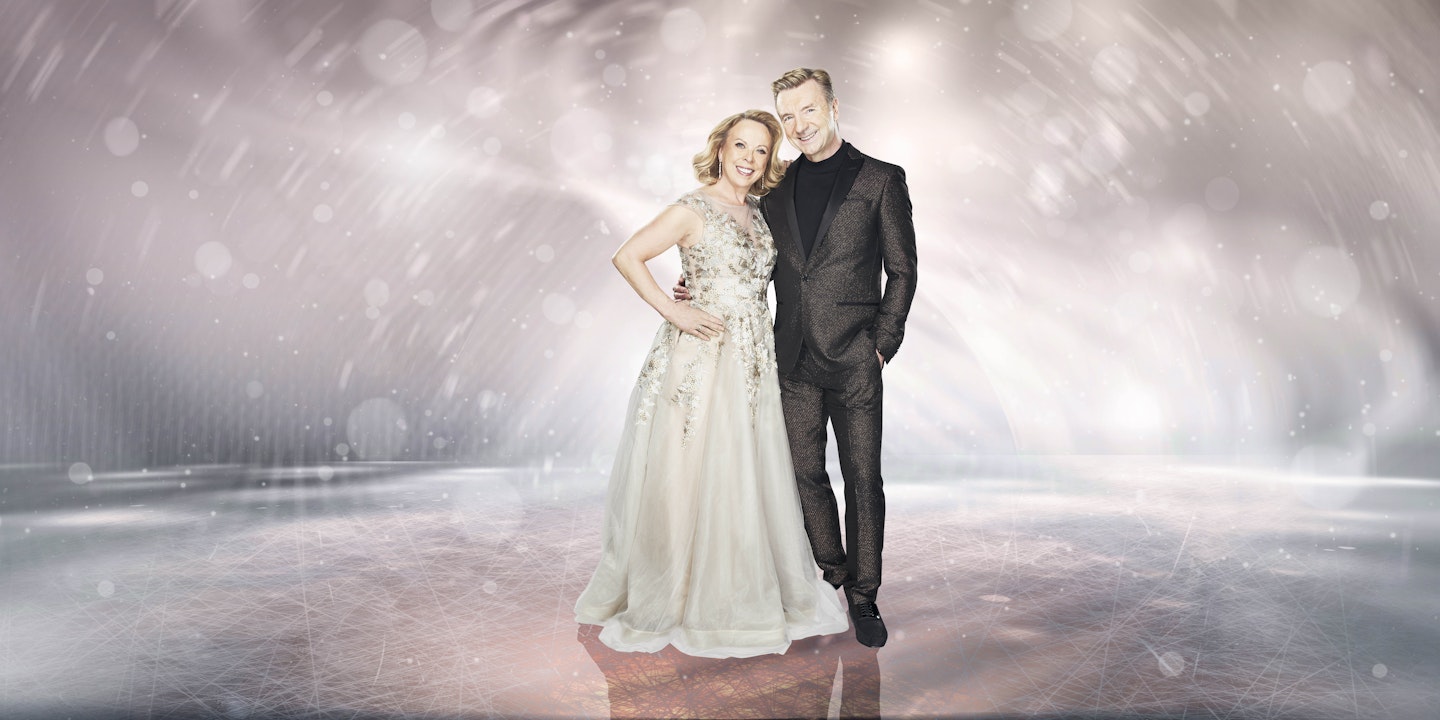 Two names that are synonymous with Dancing on Ice are Jayne Torvill and Christopher Dean, who have been involved with the show since its very first series in 2006. Britain's best-known ice-skating duo and former Olympic champions originally acted as coaches and mentors for the celebrity contestants but took on the role of judges when the show was rebooted in 2018. The role of head judge alternates between Jayne and Christopher each week, meaning that they take it in turns to have the deciding vote in the skate-off.
Who is Dancing on Ice judge Ashley Banjo?
Ashley Banjo is best known as the leader of dance troupe Diversity who won the third series Britain's Got Talent in 2009. Since then, he's filled in for Simon Cowell as a judge on the show and also judged Sky1's Got to Dance. It was announced that Ashley would be joining the Dancing on Ice judging panel in 2018.
CHECK OUT Dancing on Ice 2022: the confirmed line-up
Dancing On Ice 2022 confirmed line-up - slider
1 of 12
CREDIT: u00a9 ITV Pictures
Sally Dynevor MBE
Coronation Street legend Sally Dynevor MBE was the first confirmed celeb for Dancing On Ice 2022. Speaking on Lorraine Kelly, the Corrie star said, "This is a massive challenge, Lorraine. It really, really is. I'm not getting any younger, I've just got to take every opportunity I get so that when I'm old I can say you know what? I gave it a go."
2 of 12
CREDIT: u00a9 ITV Pictures
Bez
Happy Mondays star Bez was the second celeb to be unveiled for Dancing On Ice 2022, with the news being announced on This Morning. He told hosts Holly Willoughby and Phillip Schofield, "I'm looking forward to learning a new skill and I can't wait for the Christmas ice rinks again and I can get on there and really show off."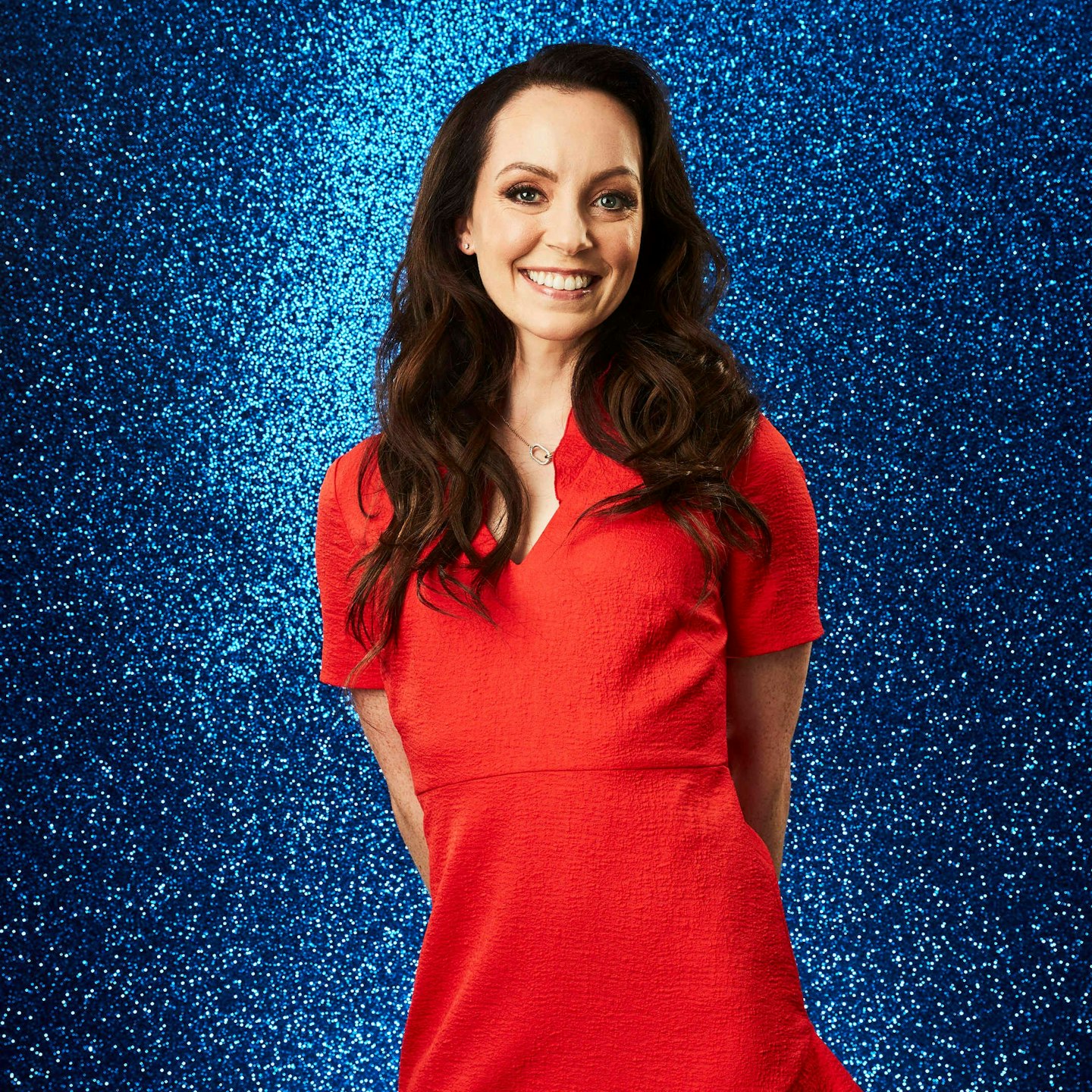 3 of 12
CREDIT: u00a9 ITV Pictures
Stef Reid MBE
Track and field Paralympic athletic Stef Reid MBE was the third celeb announced for the show. She said on Good Morning Britain, "I have some really exciting news. I'm going to be picking up a new sport this winter and it comes with a little bit of showbiz. I'm going to be a contestant on Dancing on Ice and it's a little bit scary but I cannot wait!"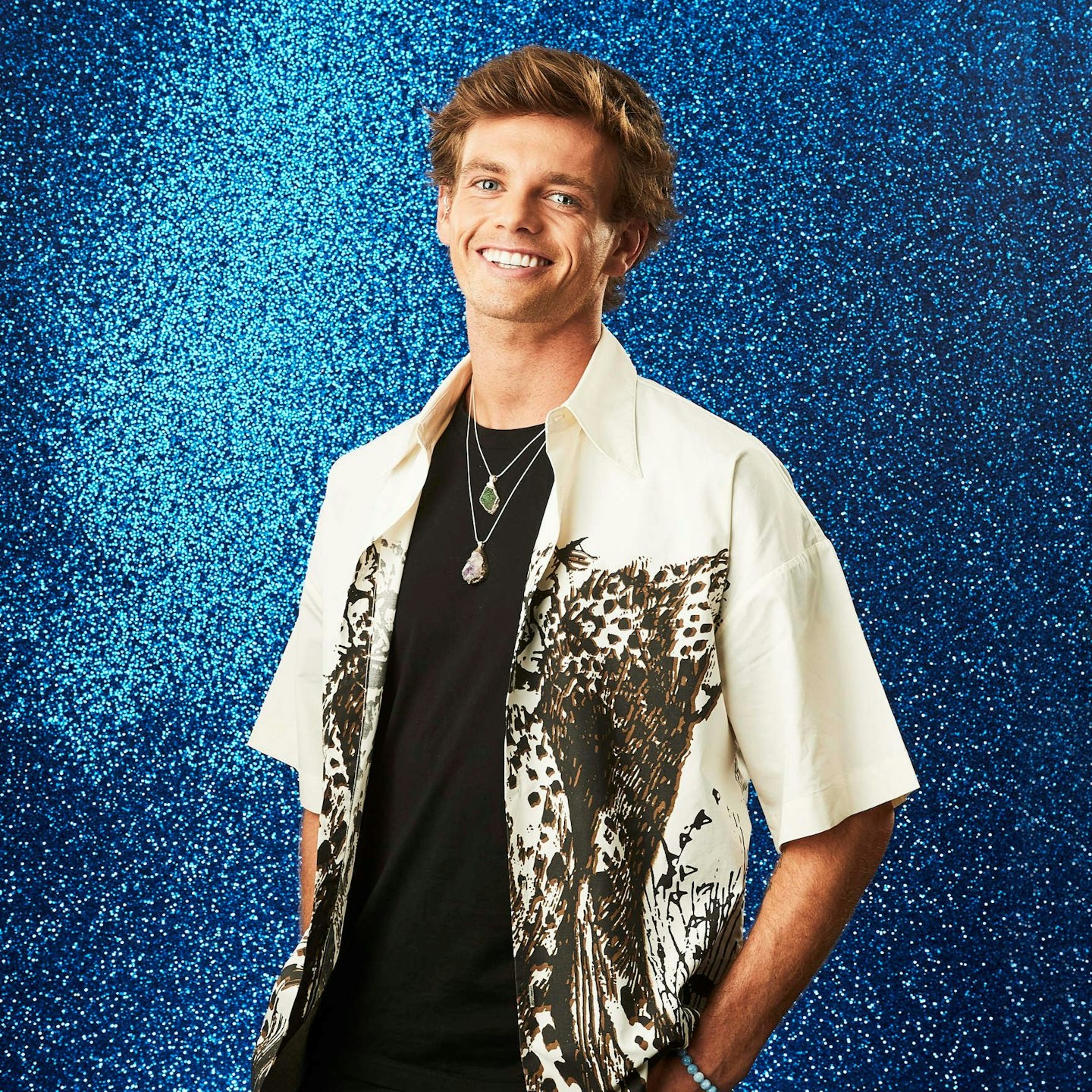 4 of 12
CREDIT: u00a9 ITV Pictures
Regan Gascoigne
Singer and Paul Gascoigne's son Regan has also signed up for the show. He said, "Obviously I dance and love dancing but it's the skill of this. I've always wanted to do it. Always! Ever since I was a kid!"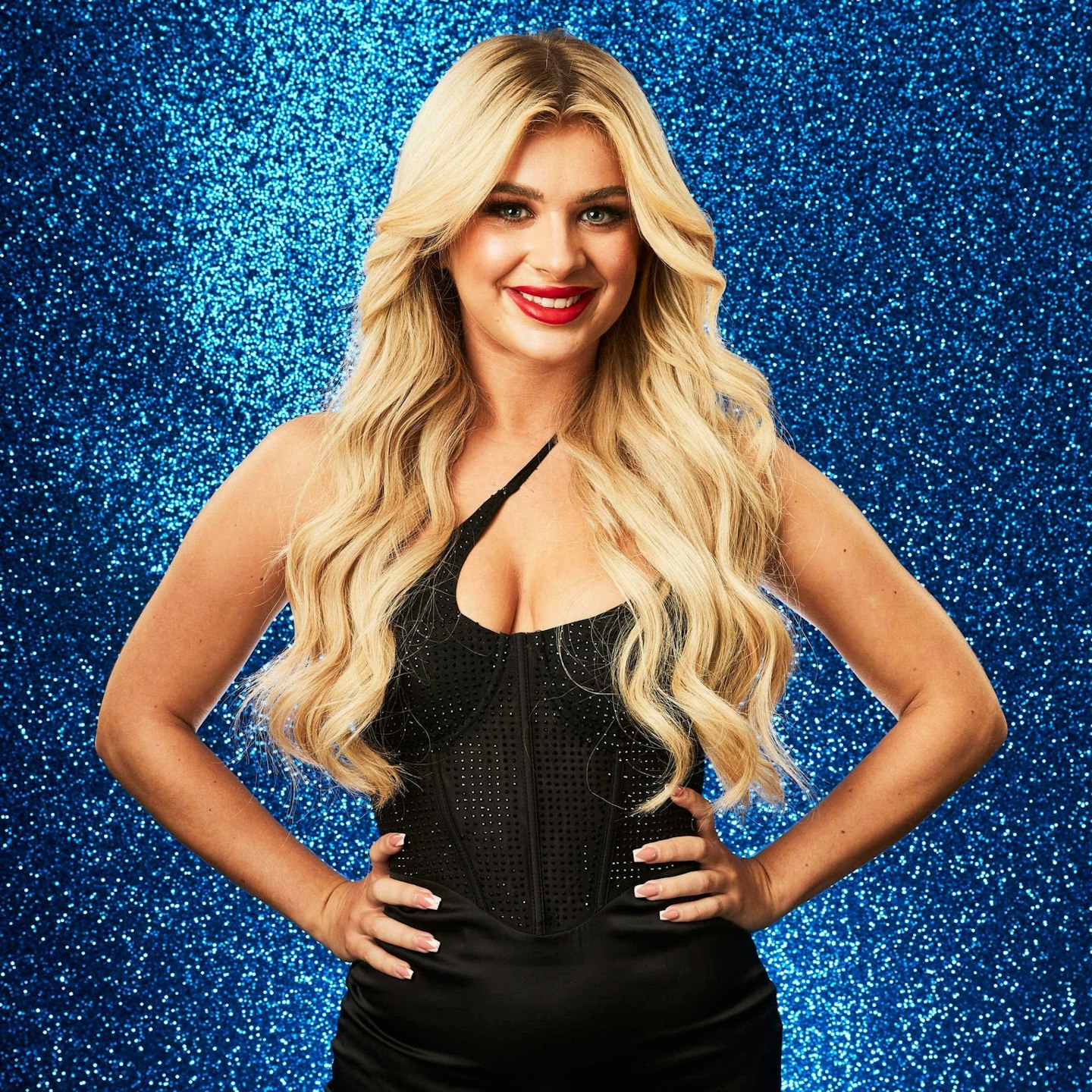 5 of 12
CREDIT: u00a9 ITV Pictures
Liberty Poole
Love Island 2021 star Liberty Poole is ready to get her skates on in 2022, and she's a massive fan of the show.She said: "I grew up watching Dancing On Ice and my mum actually used to be a figure skater. I ice skate as a hobby sometimes so I can get around the rink but I can't do any tricks, no pirouetting or anything so I'm really looking forward to pushing myself and learning as much as I possibly can. Not just skating around the ice but actually dancing on ice. Bring it on!"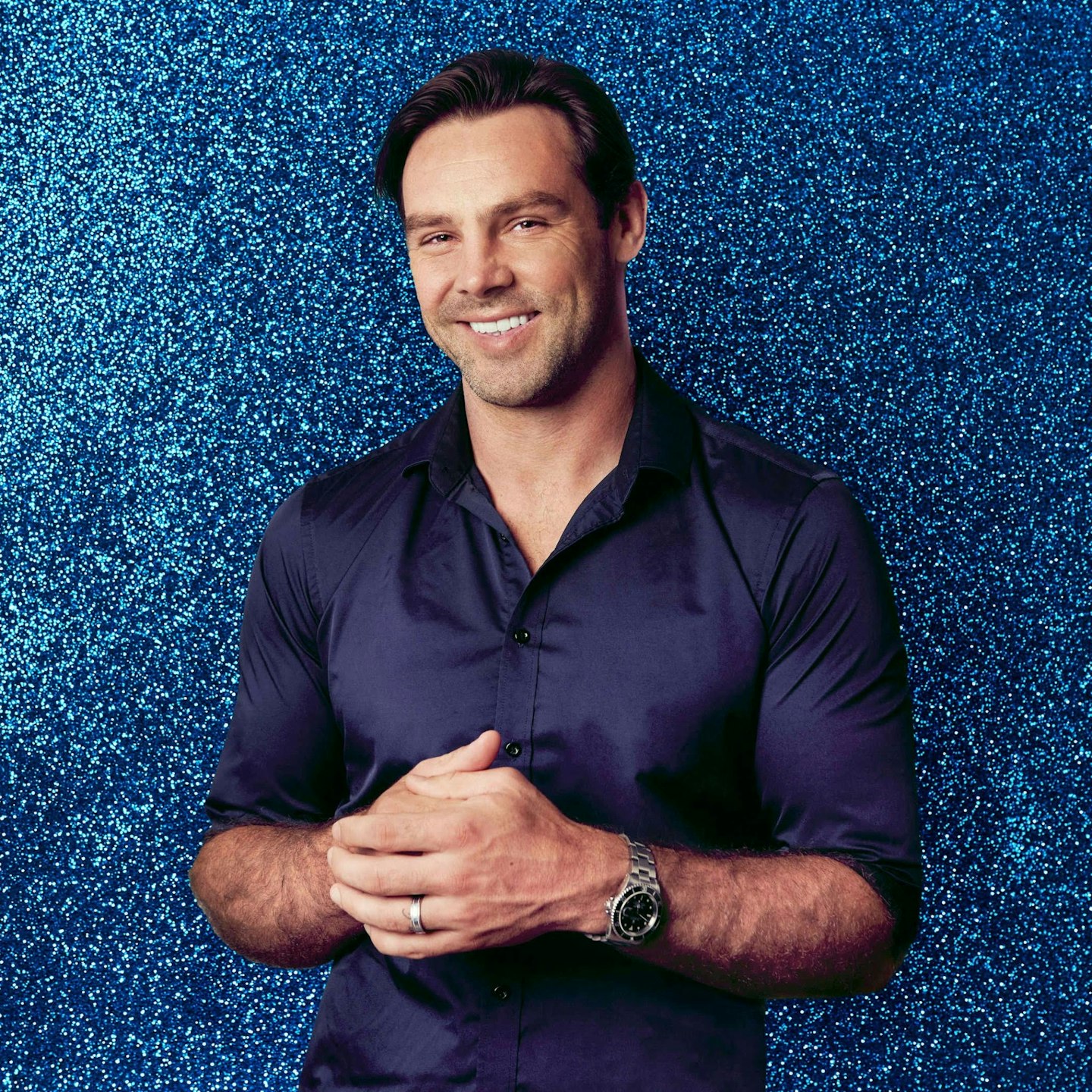 6 of 12
CREDIT: u00a9 ITV Pictures
Ben Foden
Former rugby player and Una Healy's ex Ben Foden is switching the pitch for the rink in 2022. He said, "I used to skate a little when I was a kid. I'd go to ice discos when I was 15, 16 (years old) and you'd always see these kids that could do pirouettes that had a proper dancing background. I like the idea of learning a new sport and a new skill. I'm quite competitive as well so I like the challenge of competing against others doing something that I'm not necessarily good at!"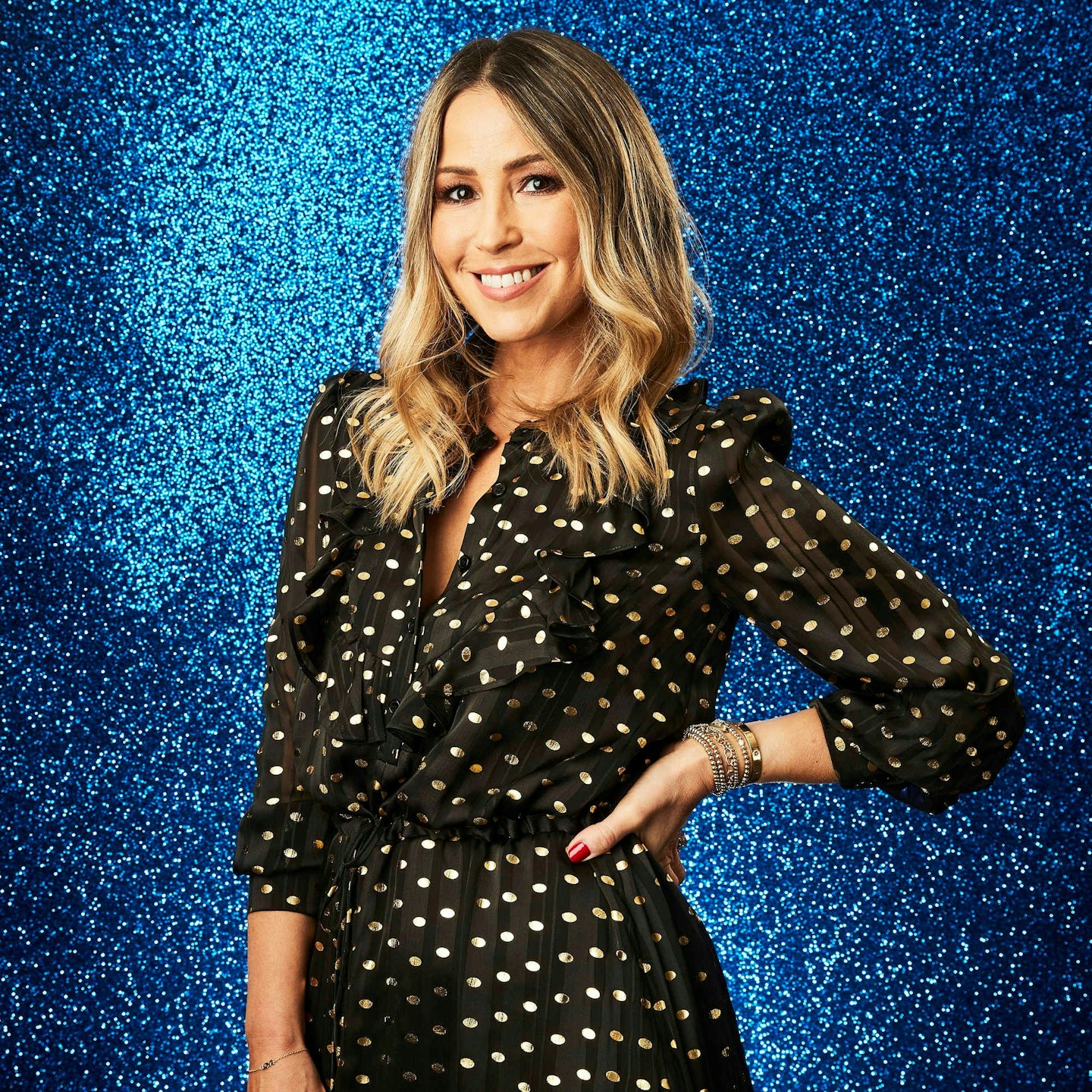 7 of 12
CREDIT: u00a9 ITV Pictures
Rachel Stevens
Former S Club 7 singer Rachel Stevens was unveiled by Holly and Phillip on This Morning. She said, "It now feels really real, this is really happening. I'm so excited, obviously really nervous. It's one of those things, until you do it you don't know what's going to happen."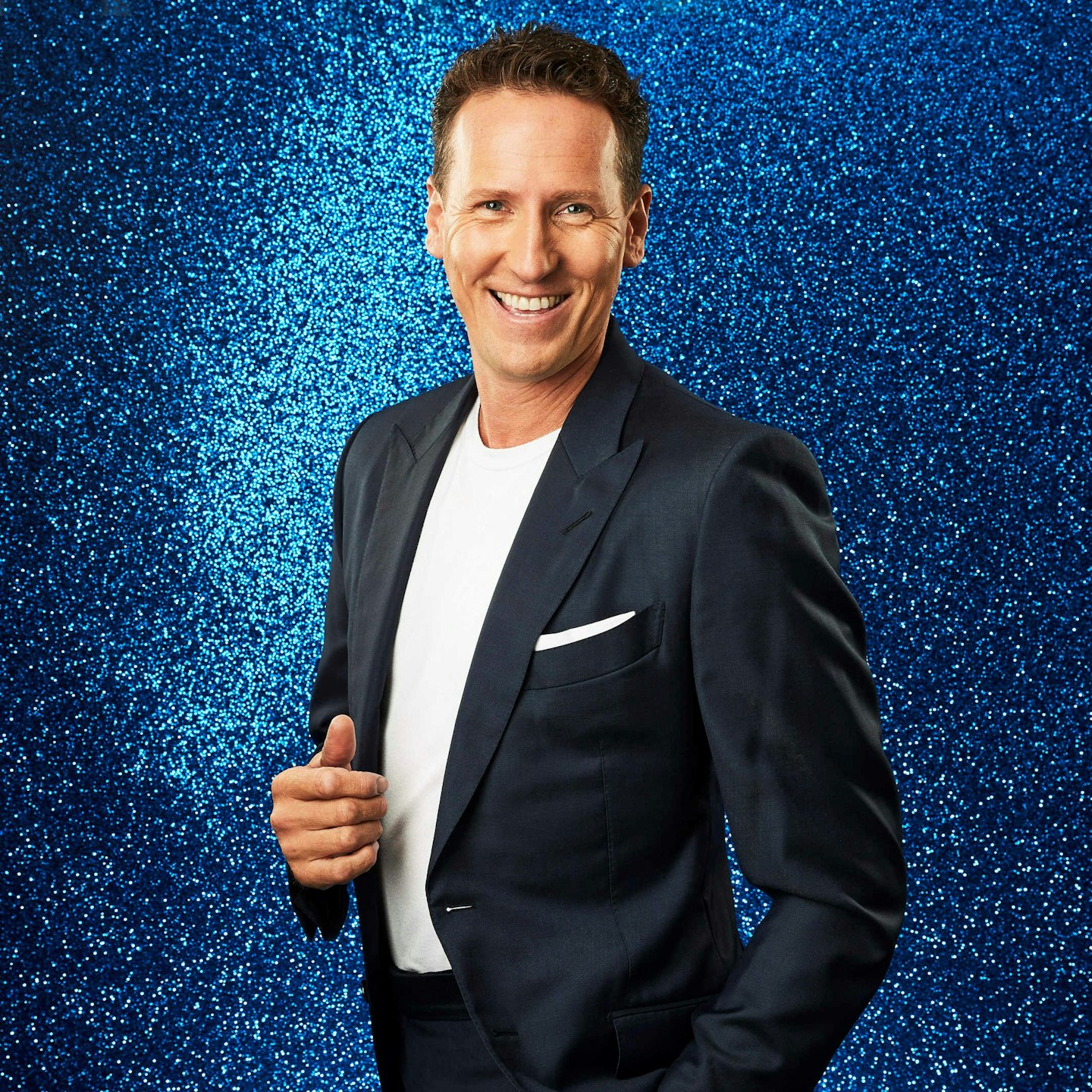 8 of 12
CREDIT: u00a9 ITV Pictures
Brendan Cole
Three years after leaving Strictly Come Dancing, professional ballroom dancer Brendan Cole has signed up for a new challenge, this time on the ice rink.He said on Loose Women, "I'm so, so excited. It's been a while coming now. I've known I'd be doing the show for quite some time and I want to get started, I'm so excited to be on the show."
9 of 12
CREDIT: u00a9 ITV Pictures
Kye Whyte
Fresh from making history at the Tokyo Olympics, silver medalist Kye Whyte was the ninth celeb unveiled for Dancing On Ice 2022.Announcing the news on CBBC's Newsround, he said, "I'm feeling good. I think I was the last person to get selected. I was not told not to tell anyone and I've been waiting for the big reveal! My family knows. My dad and my brother roller-skate so I think they're excited."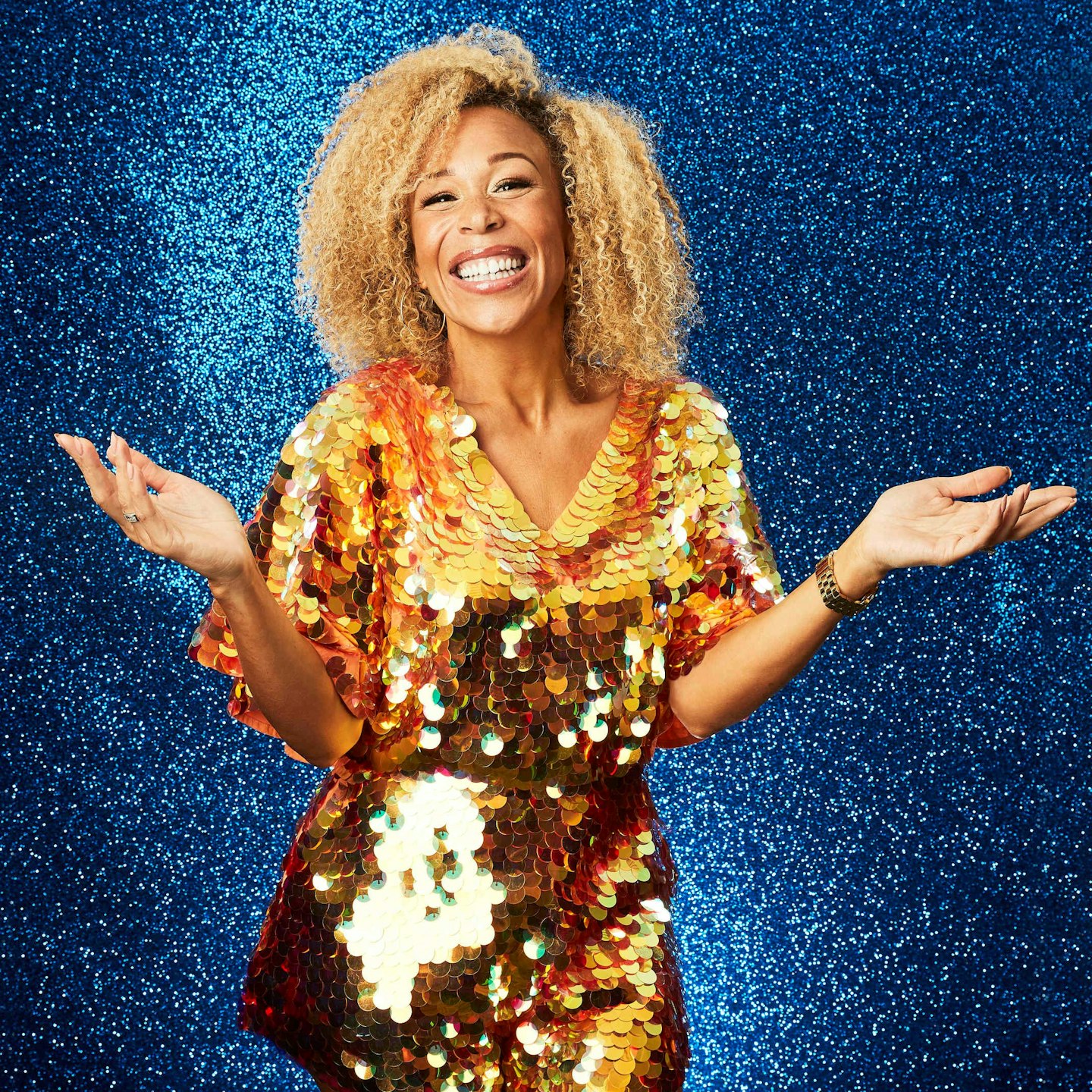 10 of 12
CREDIT: u00a9 ITV Pictures
Ria Hebden
Lorraine's entertainment presenter Ria Hebden is swapping the sofa for the ice rink too. She said, "It'll be fun. This is one of ITV's most sparkly shows so when they asked me I was like absolutely, we watch it at home. It will be brilliant to learn a new scary skill."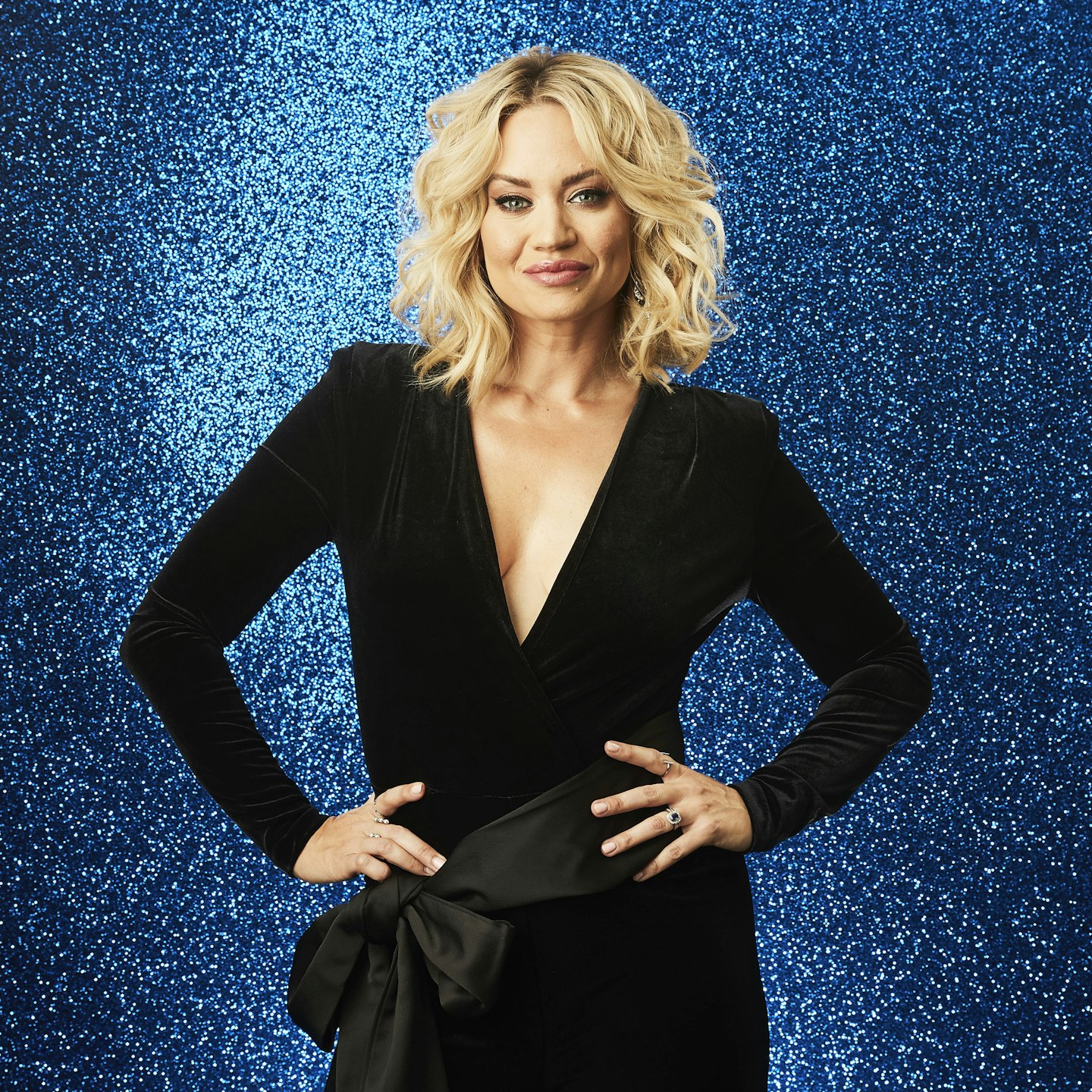 11 of 12
CREDIT: u00a9 ITV Pictures
Kimberley Wyatt
The Pussycat Dolls star Kimberley Wyatt is set to show off her dance moves on the ice. She said, "I have signed up for Dancing on Ice! I'm nervous, that ice is going to hit hard. I'm just excited to see what I can do on there. I'm up for a challenge!"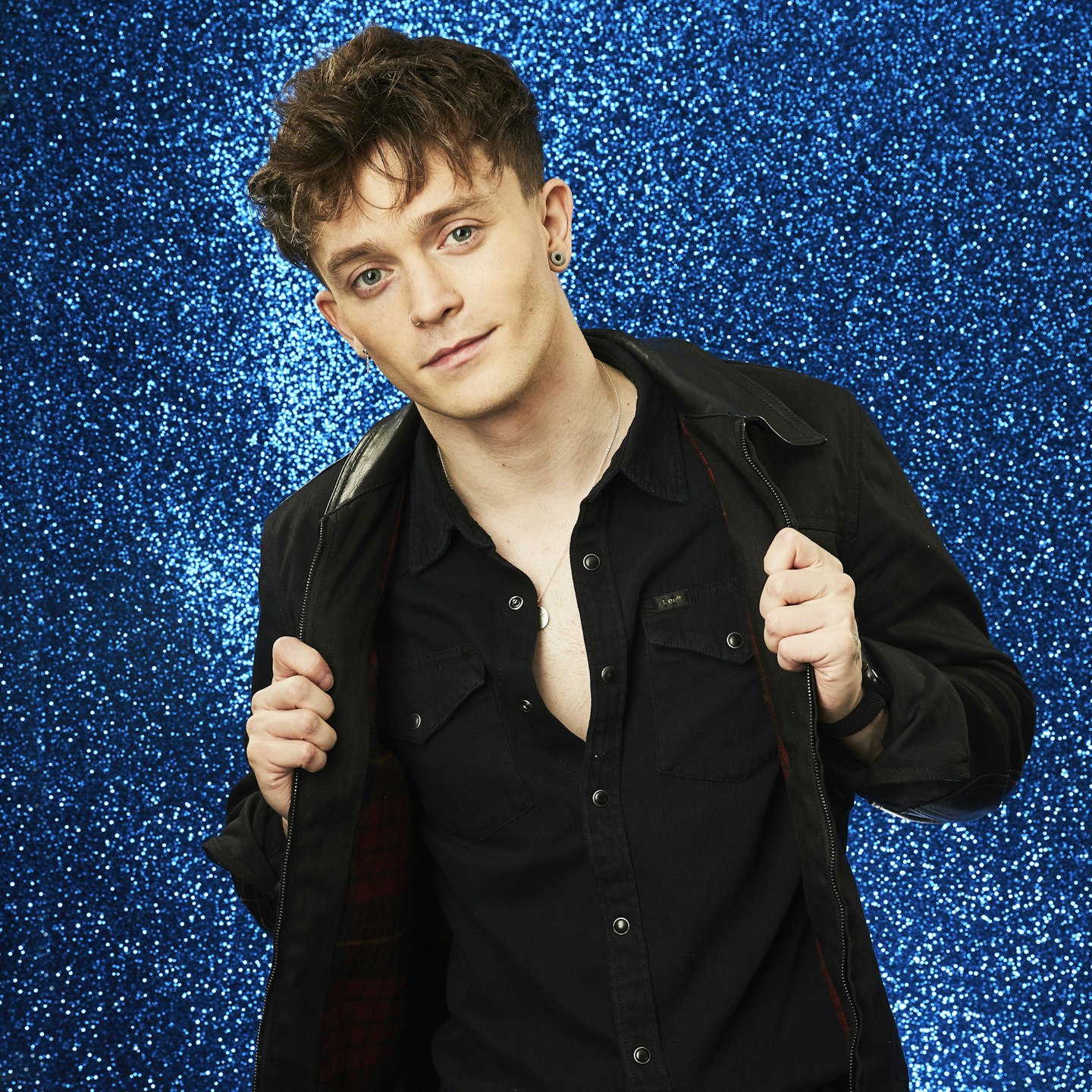 12 of 12
CREDIT: u00a9 ITV Pictures
Connor Ball
The Vamps singer Connor Ball was the final celeb announced for the 2022 series. "I'm excited obviously but I'm really nervous. I'm quite clumsy, accident prone. Ice is hard! It was pretty hard to keep the secret. The rest of the band know. They're super excited for me," he said on Capital FM.
READ MORE TV news and spoilers
Holly Willoughby's Dancing on Ice dresses: where to buy them and high street dupes
TOWIE: who is still on the show in 2022 following HUGE cull?
Who is Dancing on Ice judge Oti Mabuse?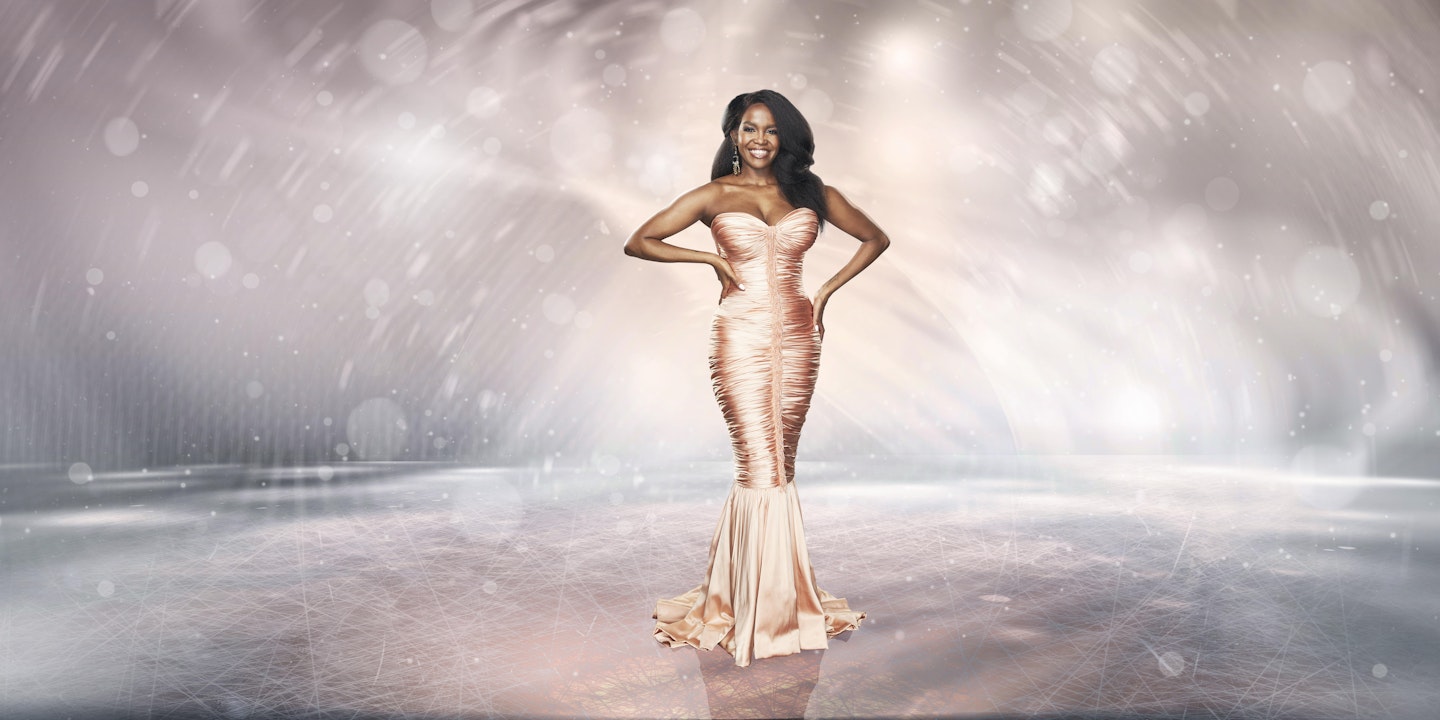 Dancing on Ice's newest judge is professional dancer and Strictly Come Dancing star Oti Mabuse. Oti has appeared on seven series of the BBC dancing competition and won the show back to back in 2019 and 2020 with celebrity dance partners Kelvin Fletcher and Bill Bailey. Speaking about joining Dancing on Ice back in December, Oti said, "As a professional dancer I have always had so much respect for the skating professionals on Dancing on Ice. It is an exceptional skill that is also so beautiful to watch."
She added, "Having been on both sides of the table, I know a little bit about how they'll be feeling. It's more than an honour and I already can't wait to join the family."
Why was John Barrowman dropped from the Dancing on Ice judge panel?
John Barrowman judged two series of Dancing on Ice after joining the panel in 2020 after previously appearing as a contestant on the show in 2006.
An ITV spokesperson confirmed he had been dropped as a judge in October 2021 in a statement which read, "We thank John Barrowman for two brilliant years on the Dancing On Ice panel and are pleased to be working with him again as host of the forthcoming All Star Musicals specials."
The move came after John was accused of "getting his genitals out on a regular basis" on the set of BBC dramas Doctor Who and Torchwood. Although he was never accused of sexually predatory behaviour and his actions were described as "larking about", two runners alleged that John would often expose himself behind the scenes.
One told The Guardian, "Sometimes he'd call me into his dressing room, and I would knock on the door and he'd say, 'Oh, look at this', and he'd just have his willy out, standing in the doorway. It was kind of accepted that it was his thing."
John insisted his behaviour was "only ever intended in good humour to entertain colleagues on set and backstage" and added, "With the benefit of hindsight, I understand that upset may have been caused by my exuberant behaviour and I have apologised for this previously. Since my apology in November 2008, my understanding and behaviour have also changed."
WATCH Dancing On Ice's winner James Jordan tells us what happens behind the scenes
Who hosts Dancing on Ice?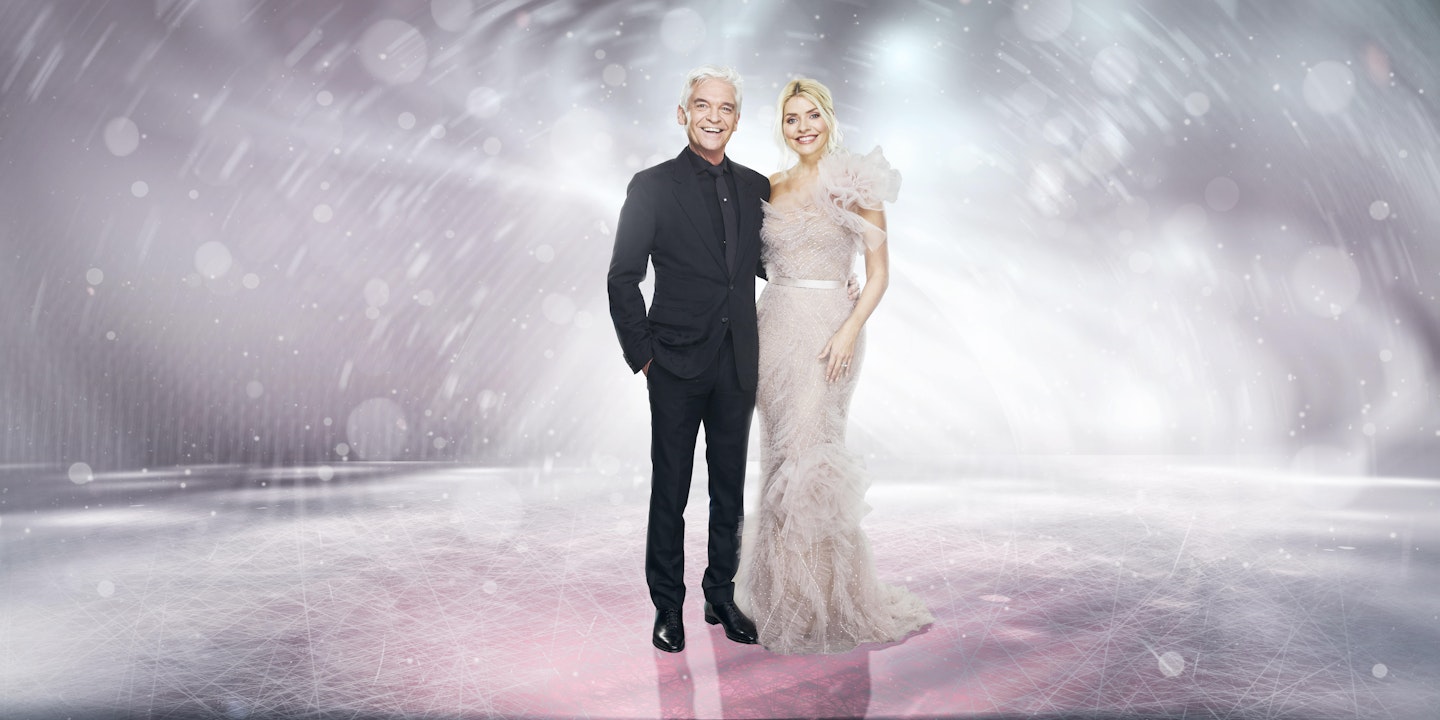 Dancing on Ice has been hosted by This Morning presenters Phillip Schofield and Holly Willoughby since its inception. Holly briefly quit the show in 2012 and was replaced by Loose Women's Christine Bleakley for three series. However, Holly returned to her presenting role alongside Phil when Dancing On Ice returned in 2018.
When is Dancing on Ice on?
Dancing on Ice airs on ITV every Sunday evening. You can also catch up on previous episodes on ITV Hub.