Kady McDermott and Maria Fowler have exchanged harsh words
Maria Fowler has publicly slammed Kady McDermott after the Love Island star branded her two-year-old daughter Evie 'vile' following a row on Instagram.
It all kicked off between the pair after Kady, 23, launched her interior company, Our Village Project, which is very similar to the former TOWIE's renovations company, Project In A Village.
After Maria, 32, confronted the Love Island star about her new business things got heated - and very personal - between the reality stars.
Check out: Can you remember these shocking reality TV fights
Most shocking reality TV fights ever - SLIDER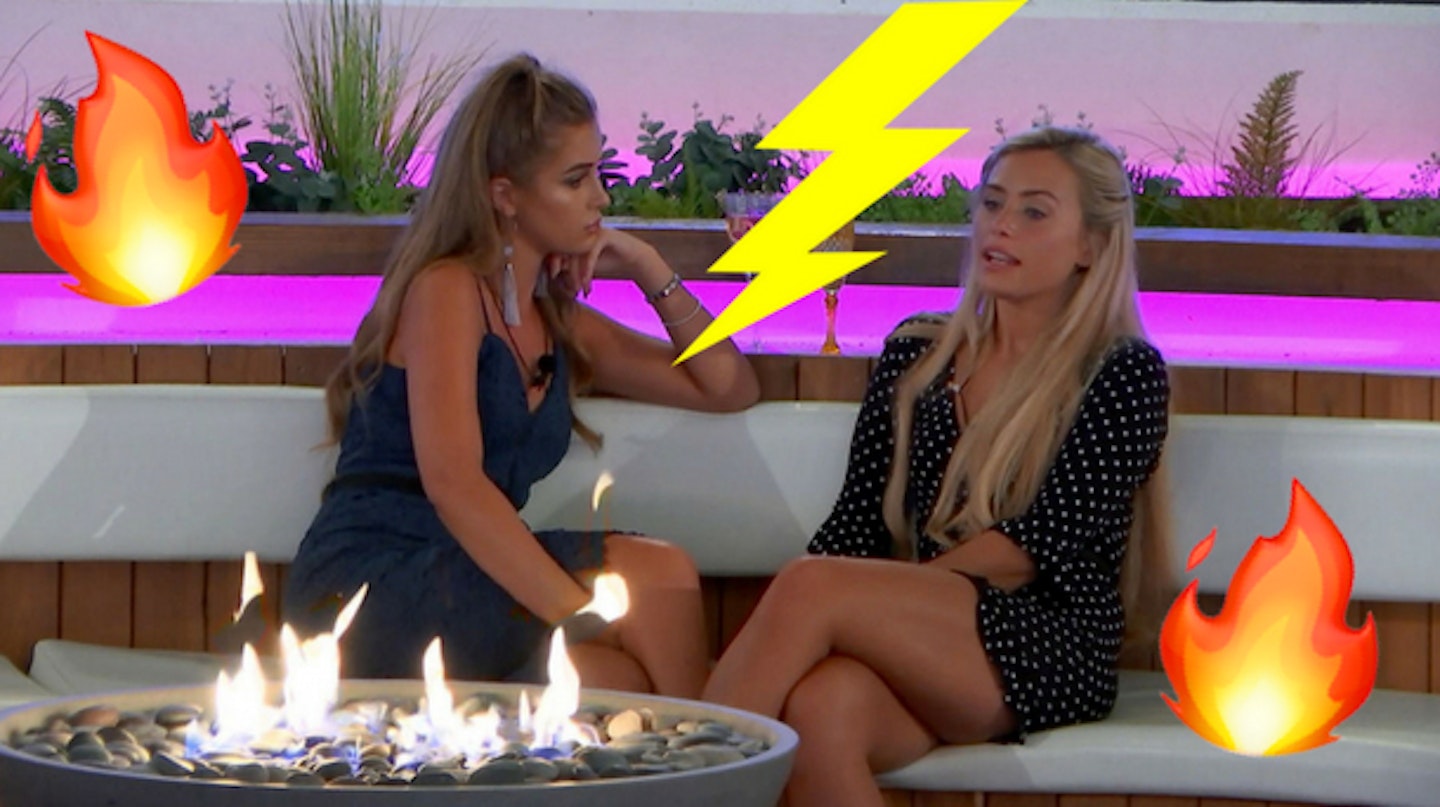 1 of 13
CREDIT: ITV
Georgia Steel and Ellie Brown
Probably the most dramatic night in the Love Island 2018 villa, hell broke loose when Georgia Steel returned from a date with Jack Fowler. Jack told his then-girlfriend Laura Anderson (who was also Georgia's BFF) that Georgia had pulled him in for a kiss but Georgia 100% denied this to Laura. She continued to lie about the kiss all night (well, for the whole series actually) but Ellie Brown was having none of it. She shouted at Georgia and called her out for always banging on about how 'loyal' she is. The final blow that silenced everyone was when Ellie called Georgia an 'ugly c**t'. YIKES. Even Ellie's boyfriend Charlie Brake said she went too far. The pair never fully recovered their friendship and Georgia said Ellie needed to go and 'wash her mouth out'. It's worth mentioning that Georgia has since 'fessed up to the kiss and apologised to Laura.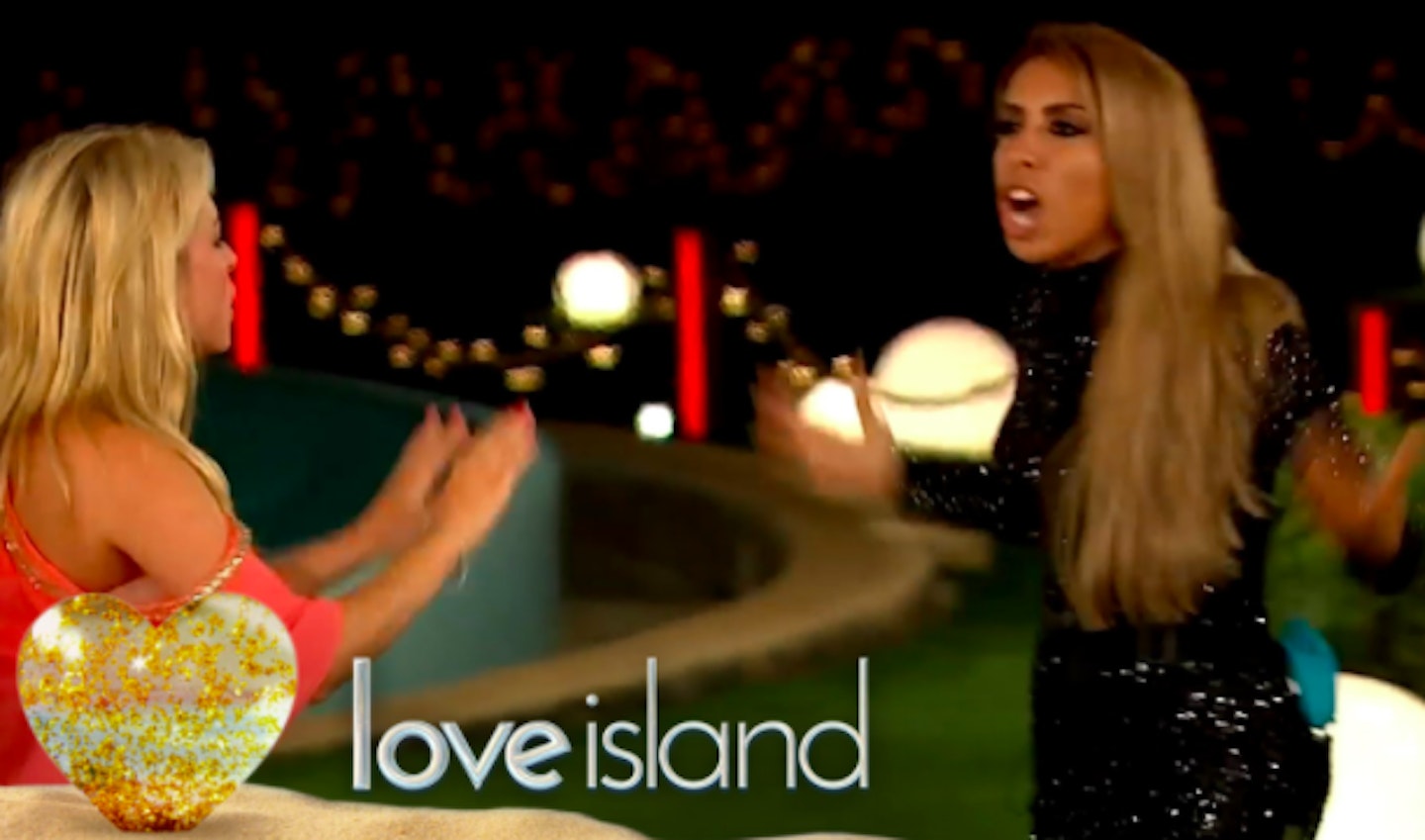 2 of 13
CREDIT: ITV
Malia Arkain and Kady McDermott , Love Island
Malia was on the island for mere HOURS before going into a violent rage and being booted off the show. Love rival Malia spilt a drink down her leg when Malia retaliated with pushing, shoving and a whole lotta swearing. Well that's one way to make a first impression in front of people.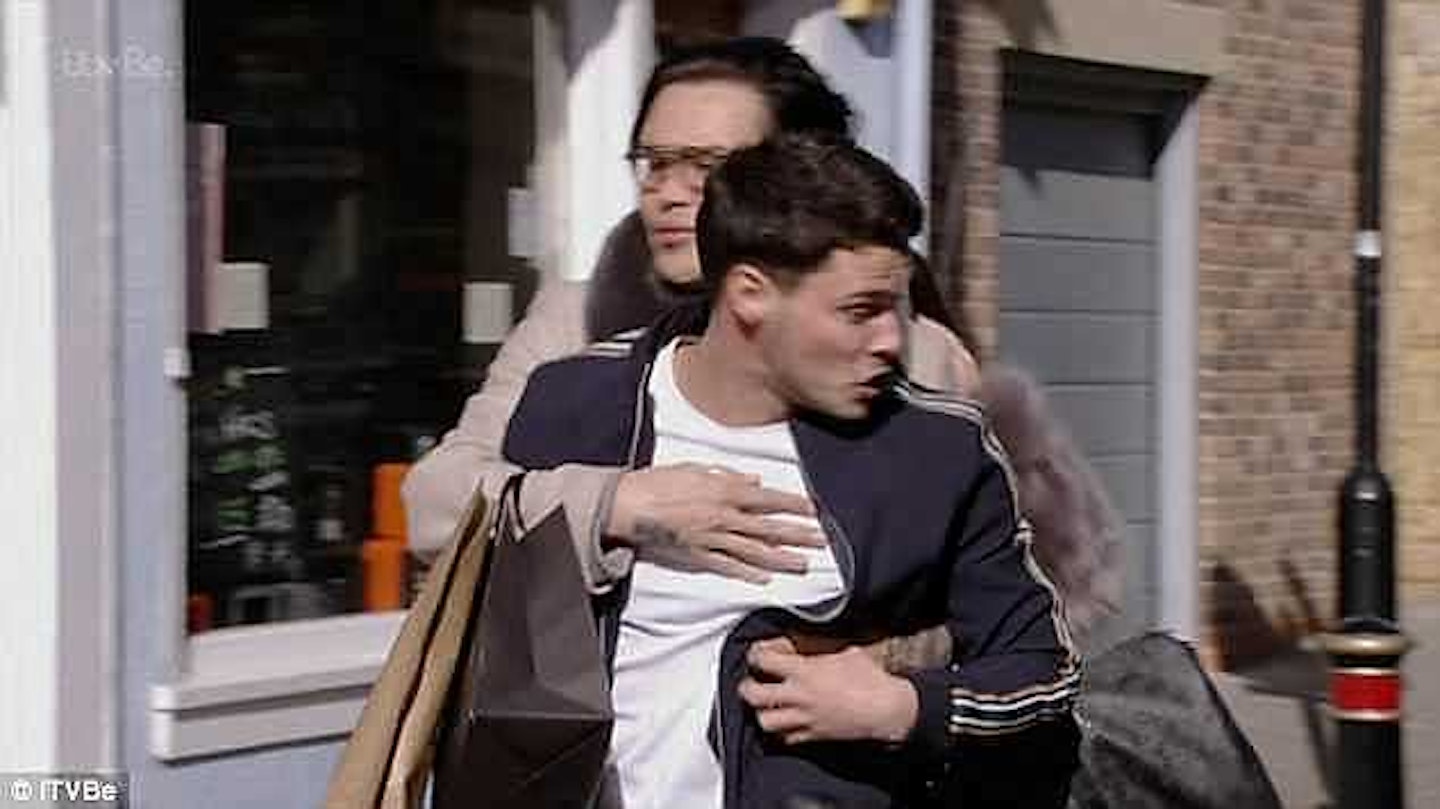 3 of 13
CREDIT: ITV
Miles Barnett and Jordan Wright, TOWIE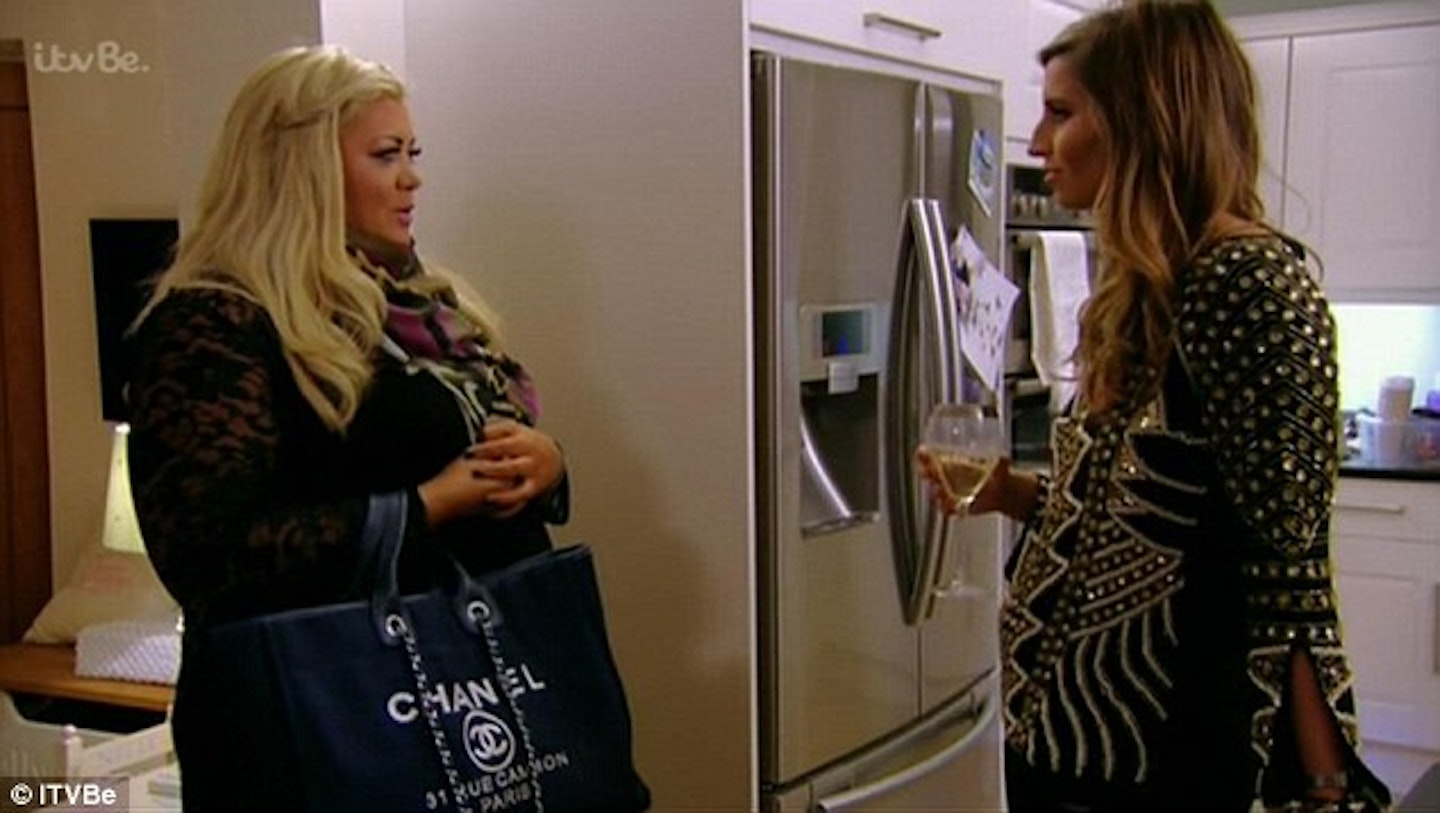 4 of 13
CREDIT: ITV
Ferne McCann and Gemma Collins, TOWIE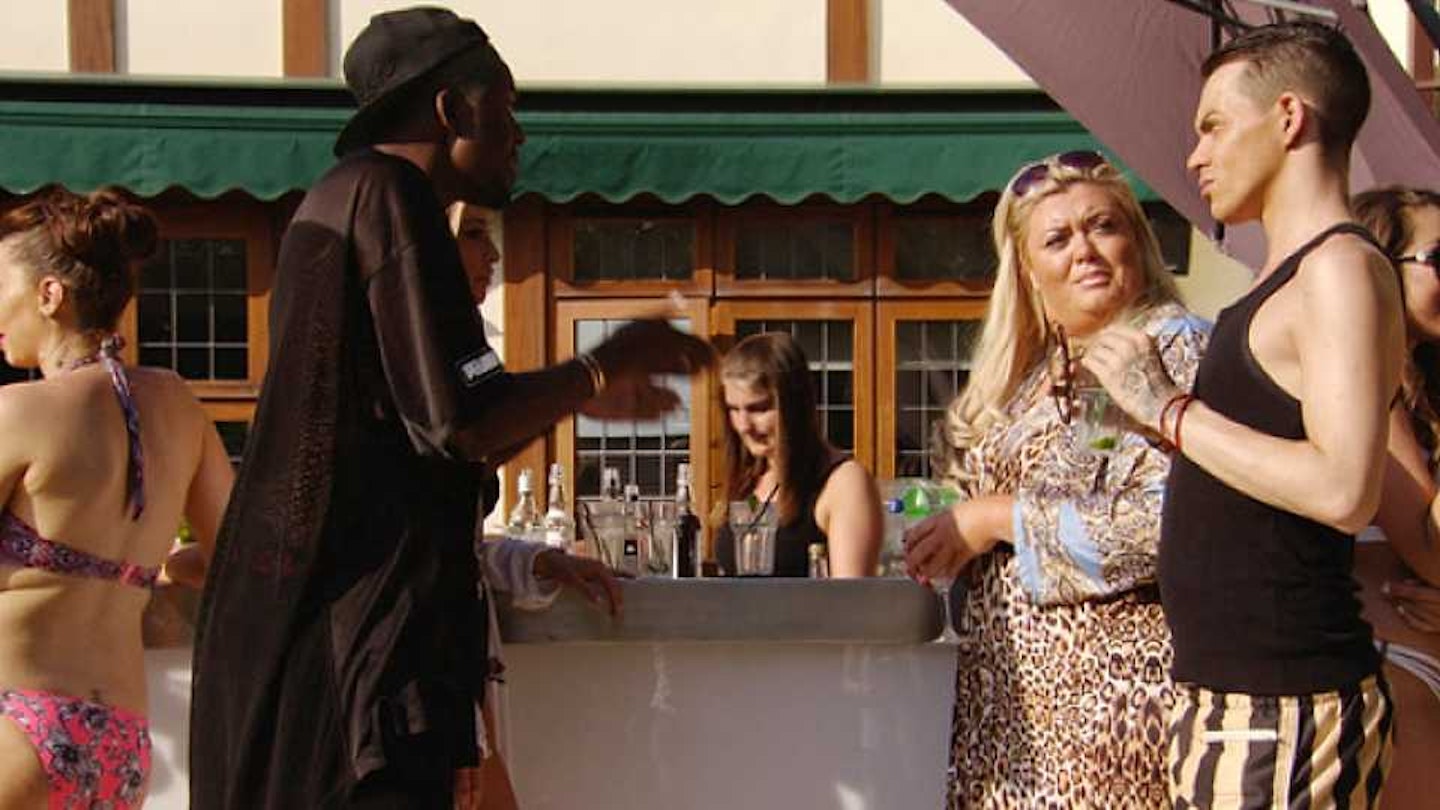 5 of 13
CREDIT: ITV
Bobby Norris and Gemma Collins, TOWIE
Securing her reputation as Queen of Confrontations, Gemma Collins turned her sharp tongue to BFF Bobby Norris. Poor Bob told Gemma she was 'throwing him under a bus' for dragging him into an argument between her and Lauren Pope. It ended with Gemma throwing a drink in his face.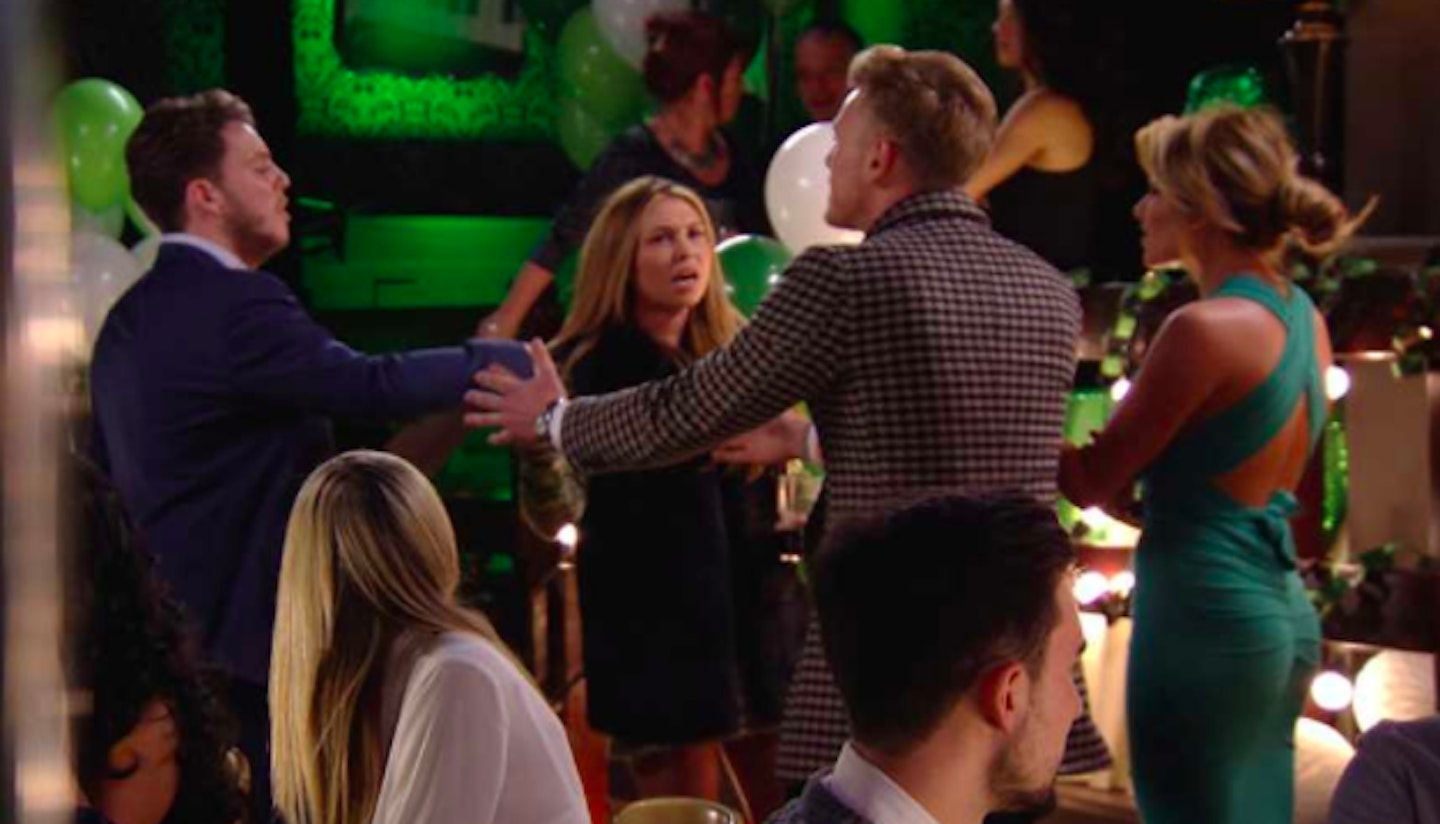 6 of 13
CREDIT: ITV
James Diags and Tommy Mallet, TOWIE
The TOWIE boys sure know how to celebrate St Paddy's Day. Diags accused James of getting up to no good behind his girlfriend Georgia Kousoulou's back and an explosive argument ensued.
7 of 13
CREDIT: Channel 4
Kim Woodburn and Jamie O'Hara, Celebrity Big Brother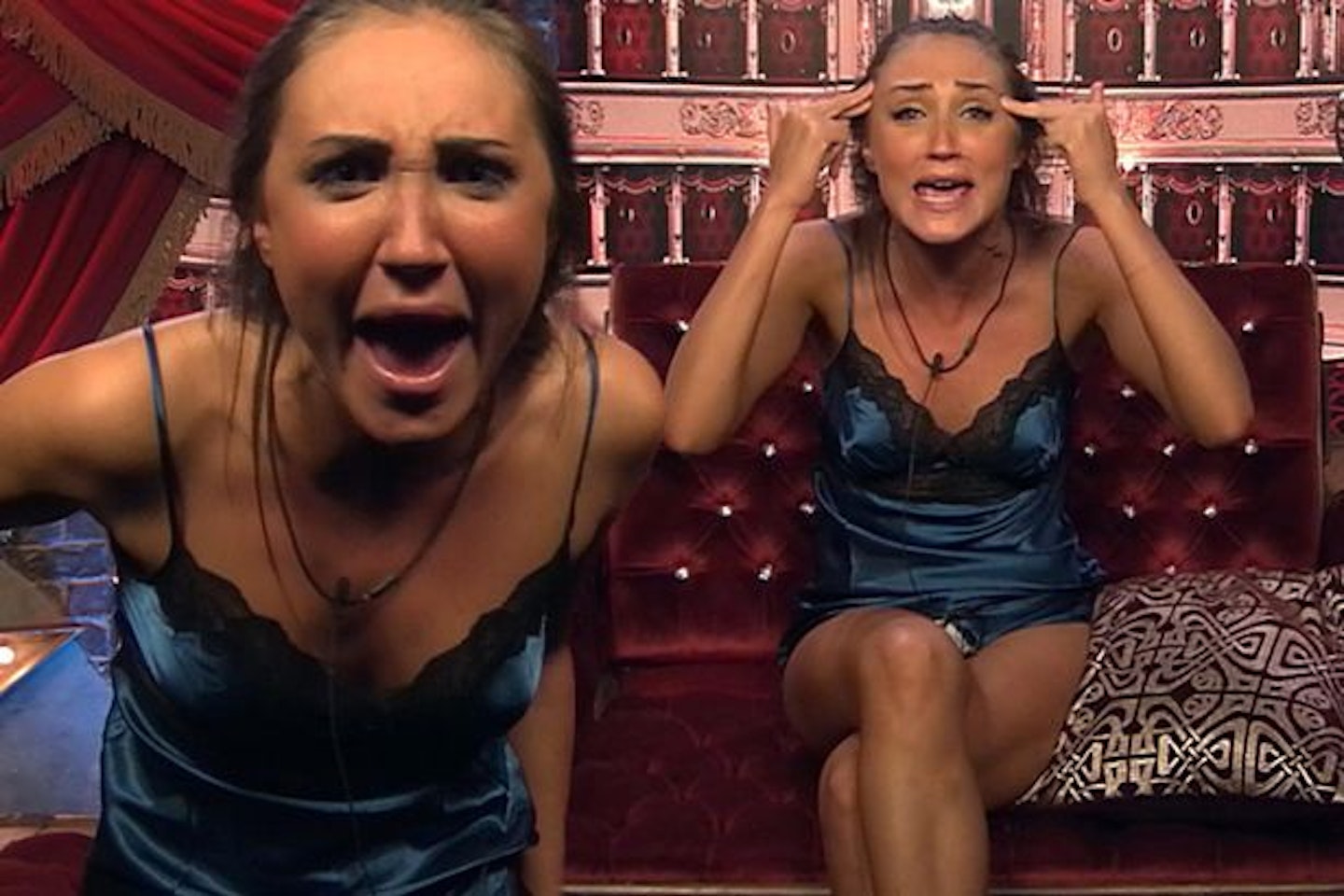 8 of 13
CREDIT: Channel 4
Megan McKenna in Celebrity Big Brother
Megan McKenna wasn't let out of the diary room because she was JUST SO ANGRY. The Ex on the Beach star had had enough of her fellow housemates, specifically Tiffany Pollard and John Partridge.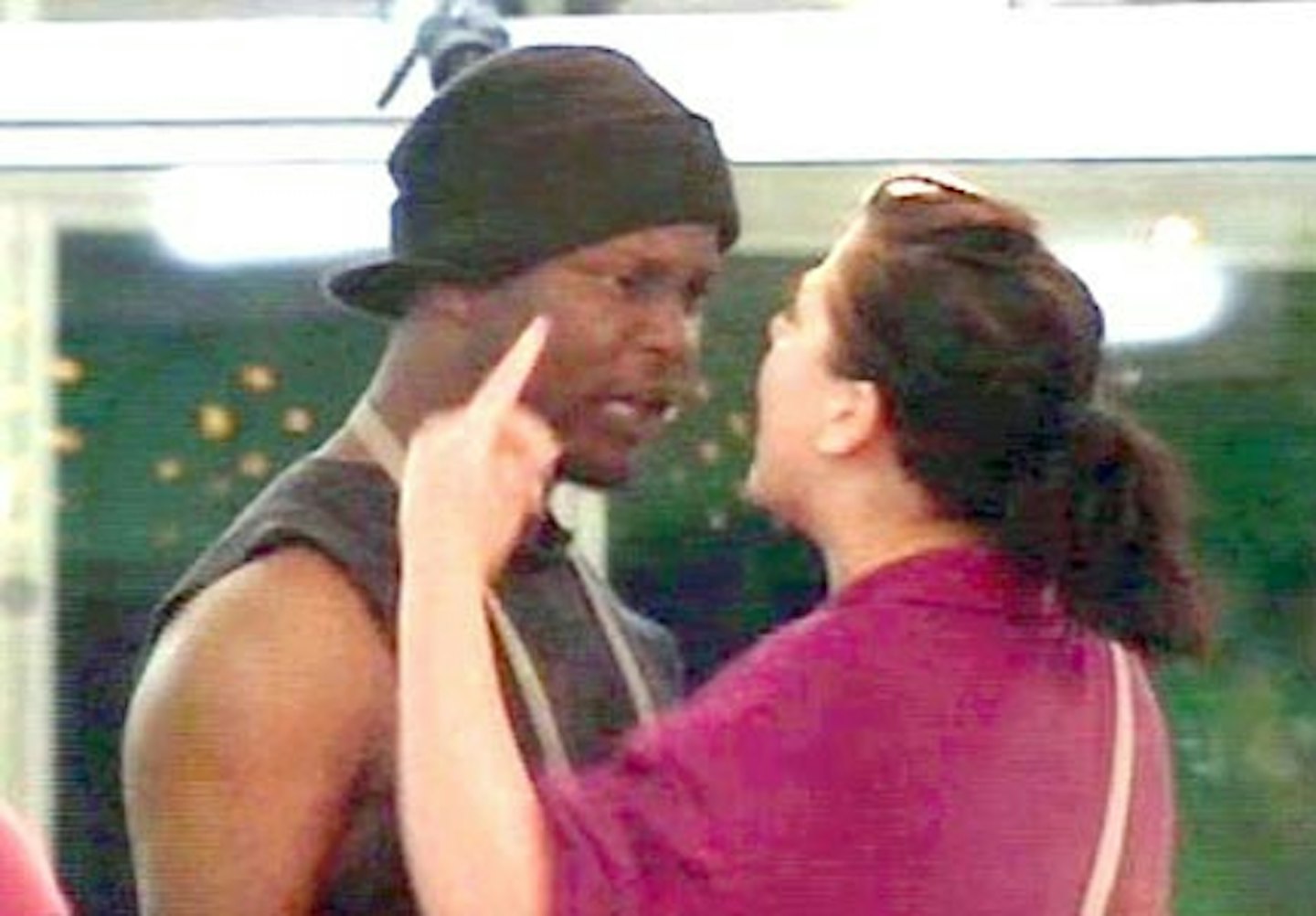 9 of 13
CREDIT: Channel 4
The WHOLE house in Big Brother 5
Who could EVER forget Fight Night? The original Big Brother bust-up happened in season 5. Pretty much the whole house was divided and involved - with Victor Ebuwa and Emma Greenwood throwing trays at each other. It was IN-SANE.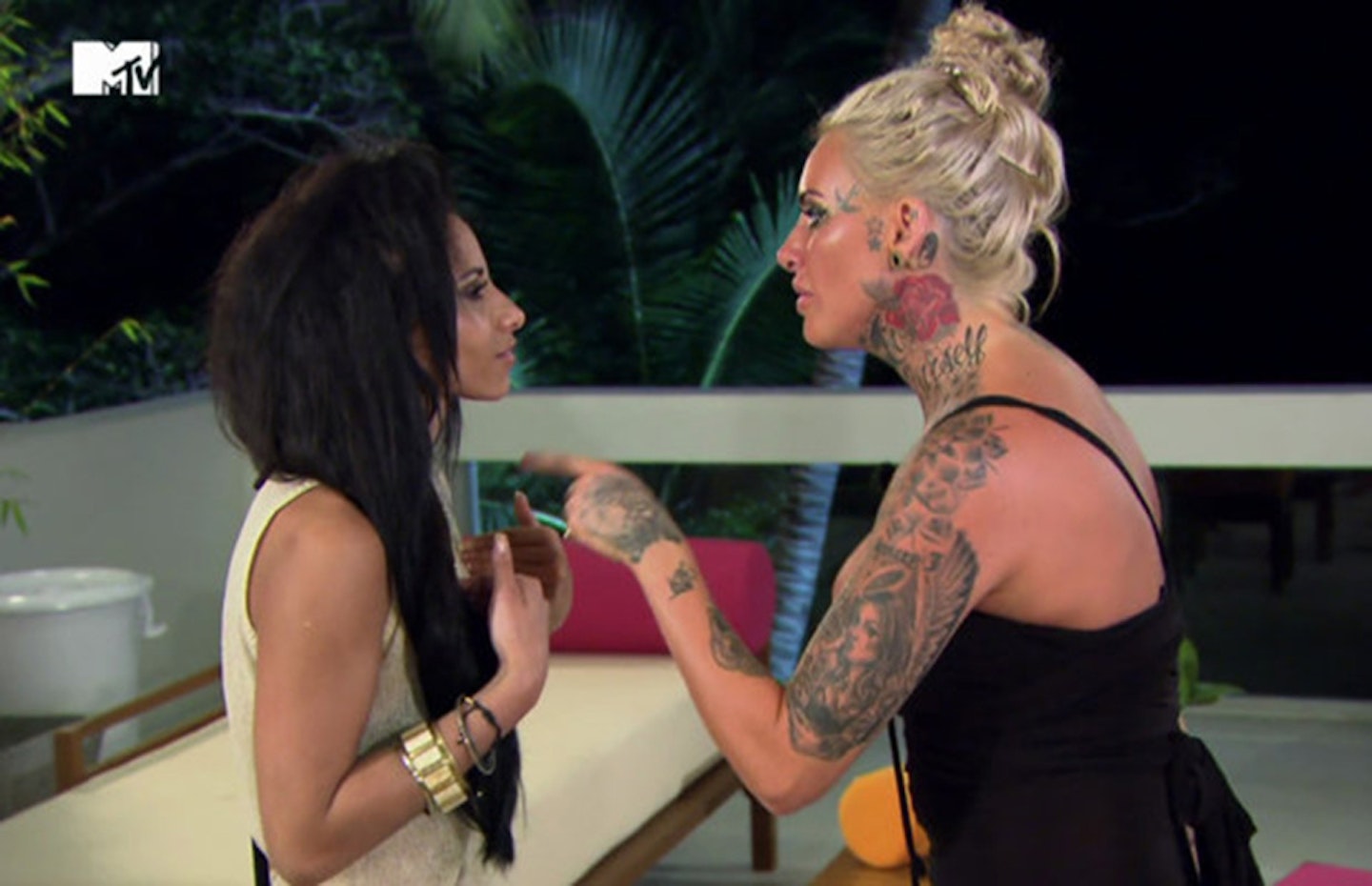 10 of 13
CREDIT: MTV
Jemma Lucy and Kayleigh Morris, Ex On The Beach
Jemma was kicked off Ex on the Beach after this vicious physical fight with Kayleigh. It was clear the girls never got on and Kayleigh grew jealous of Jemma's relationship with her ex, Ashley Cain.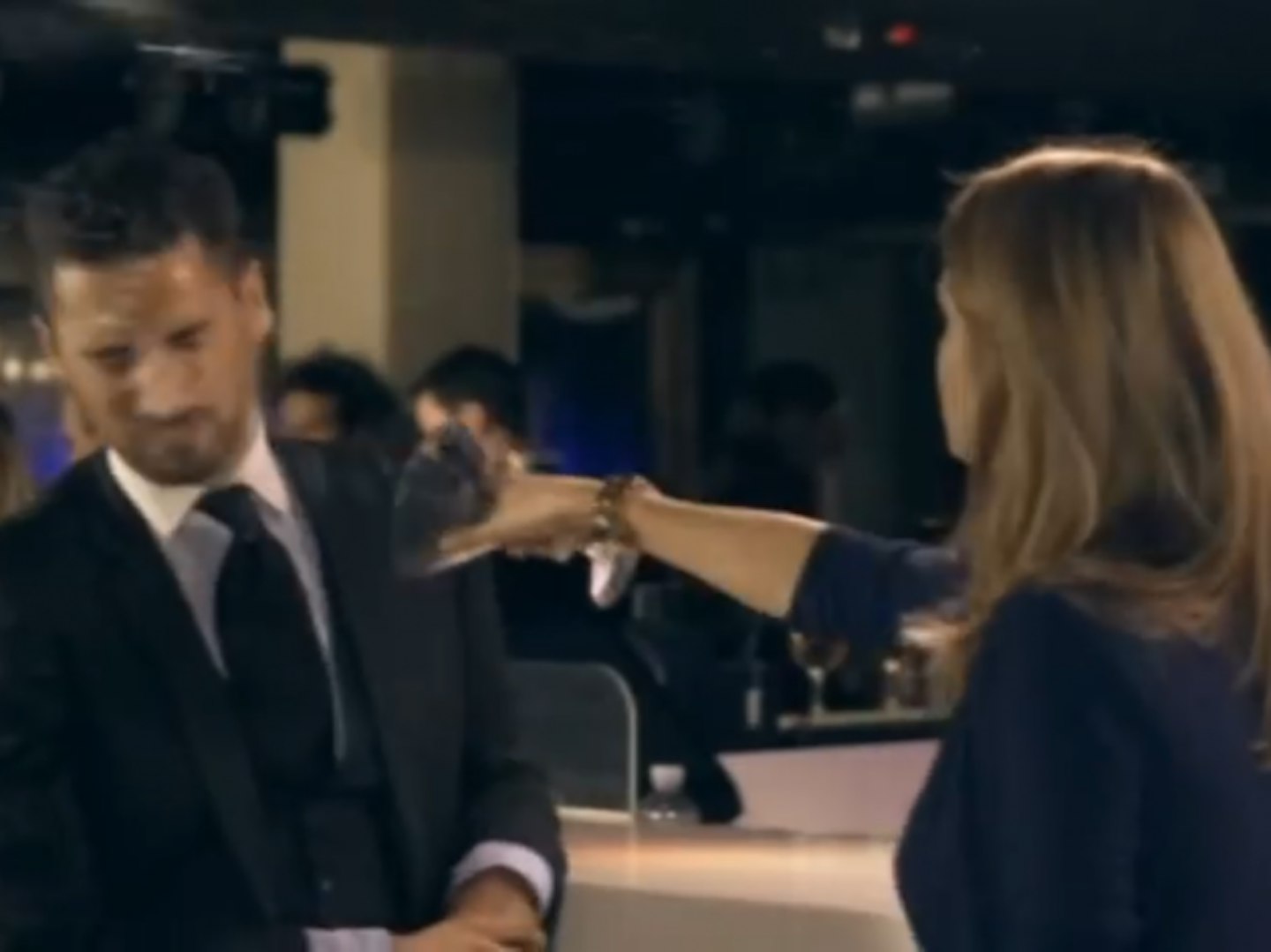 11 of 13
CREDIT: Channel 4
Millie Macintosh and Hugo Taylor, Made in Chelsea
Perhaps one of the classiest cat fights to grace our TV screens, Millie Macintosh raised a glass and announced Hugo's infidelities with her BFF Rosie Fortiscue. She then met up wth Hugo and gave him a well deserved (and very expensive) drink in the face. And now the pair are about to get engaged!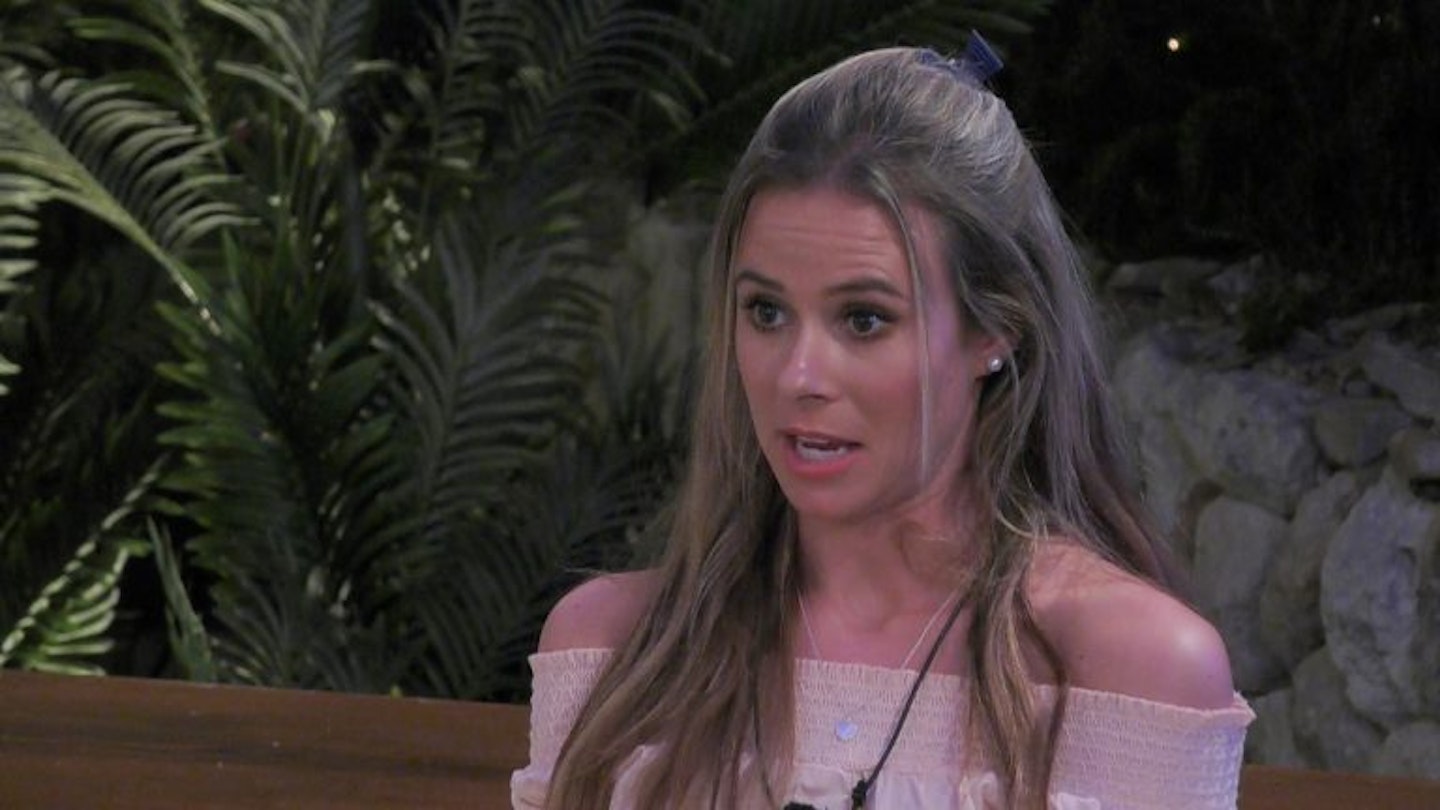 12 of 13
CREDIT: ITV
Camilla Thurow and Jonny Mitchell, Love Island
We applaud Camilla for giving clueless Jonny a lesson in feminism. When he asked her if she was a feminist, she replied: "Shouldn't we all be feminists? Surely you believe in equality?" Well said, Camilla.
13 of 13
CREDIT: Channel 4
Spencer Matthews and Jamie Laing, Made in Chelsea
It was actually quite sad to see this bromance hit rocky waters. The girl who got between them (it's always over a girl, right?!) was Lucy Watson. We were glad to see that they quickly reconciled.
Maria shared screenshots of the pairs argument and in the Instagram DMs Kady threw shade at the TOWIE star by writing: "If you think I've copied you you should take as a compliment. Maria no one wants to copy you." [sic]
The mum-of-one then accused the star of copying her company: "People messaging me saying your page has ripped our off word for work. Didn't even know who's page it was until people told me."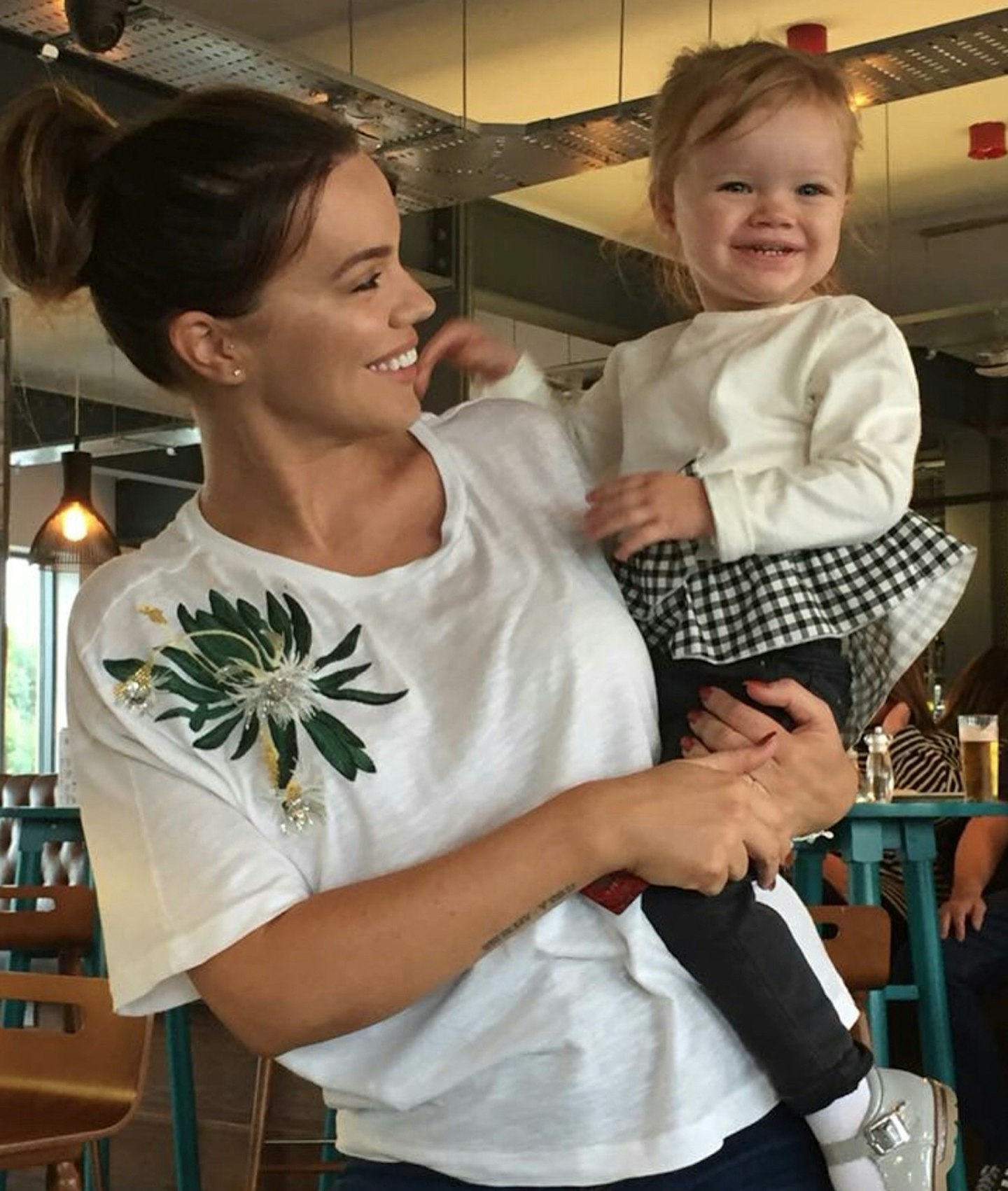 After Kady called Maria "no one" before adding "grow up", the former reality star wrote: "There's more to life than Instagram followers Kady. I've got a stable relationship. Getting married next year and have a beautiful daughter.
"'You're no one'. With comments like that I think you're the one who needs to grow up."
It seems that things got very personal when the 32-year-old branded the Love Island star "brass" and "alien head". The 23-year-old star then replied and wrote: "Your daughter is vile".
kady mcdermott and maria fowler row - stacked
1 of 3
kady mcdermott and maria fowler row - stacked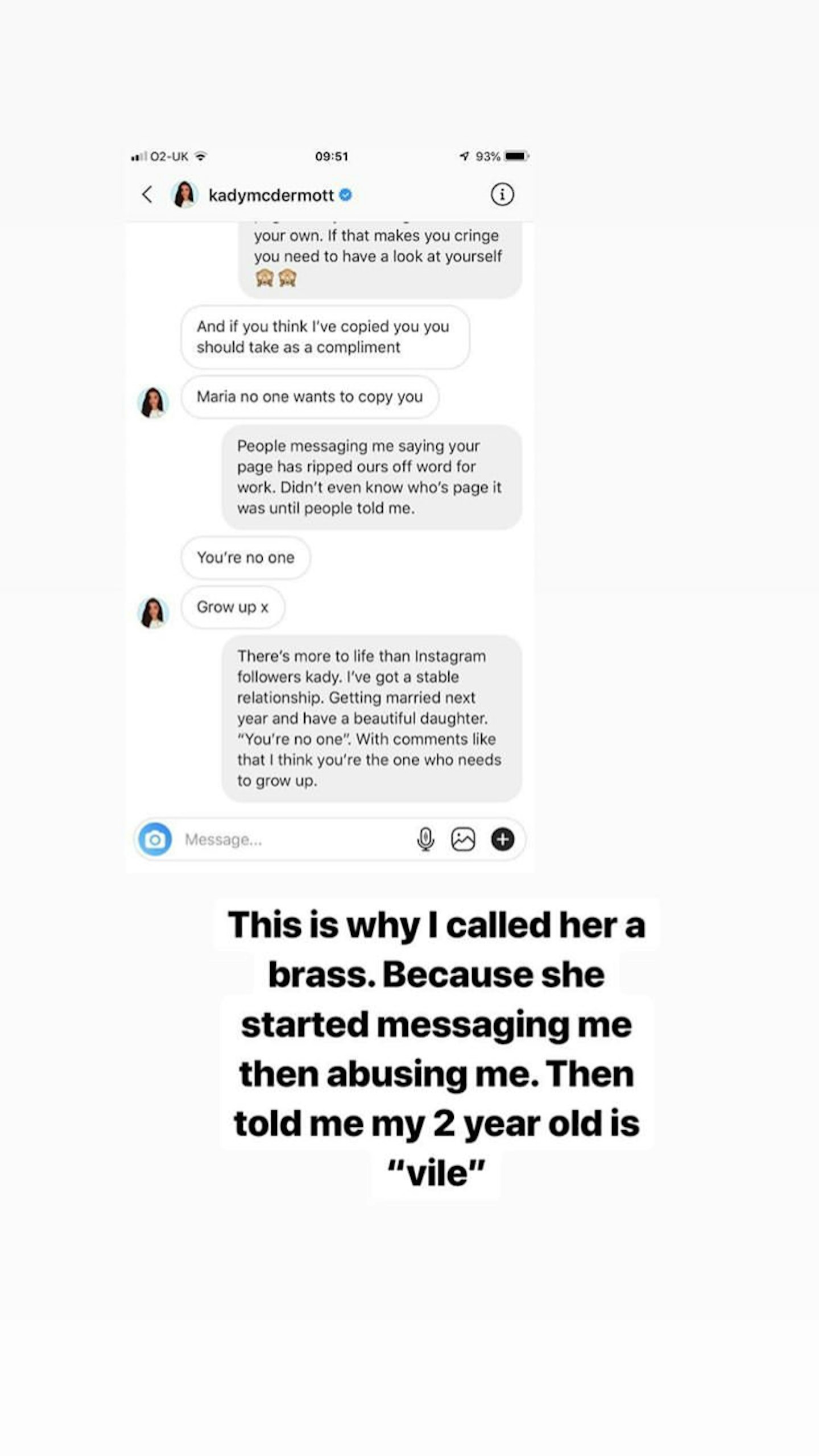 2 of 3
kady mcdermott and maria fowler row - stacked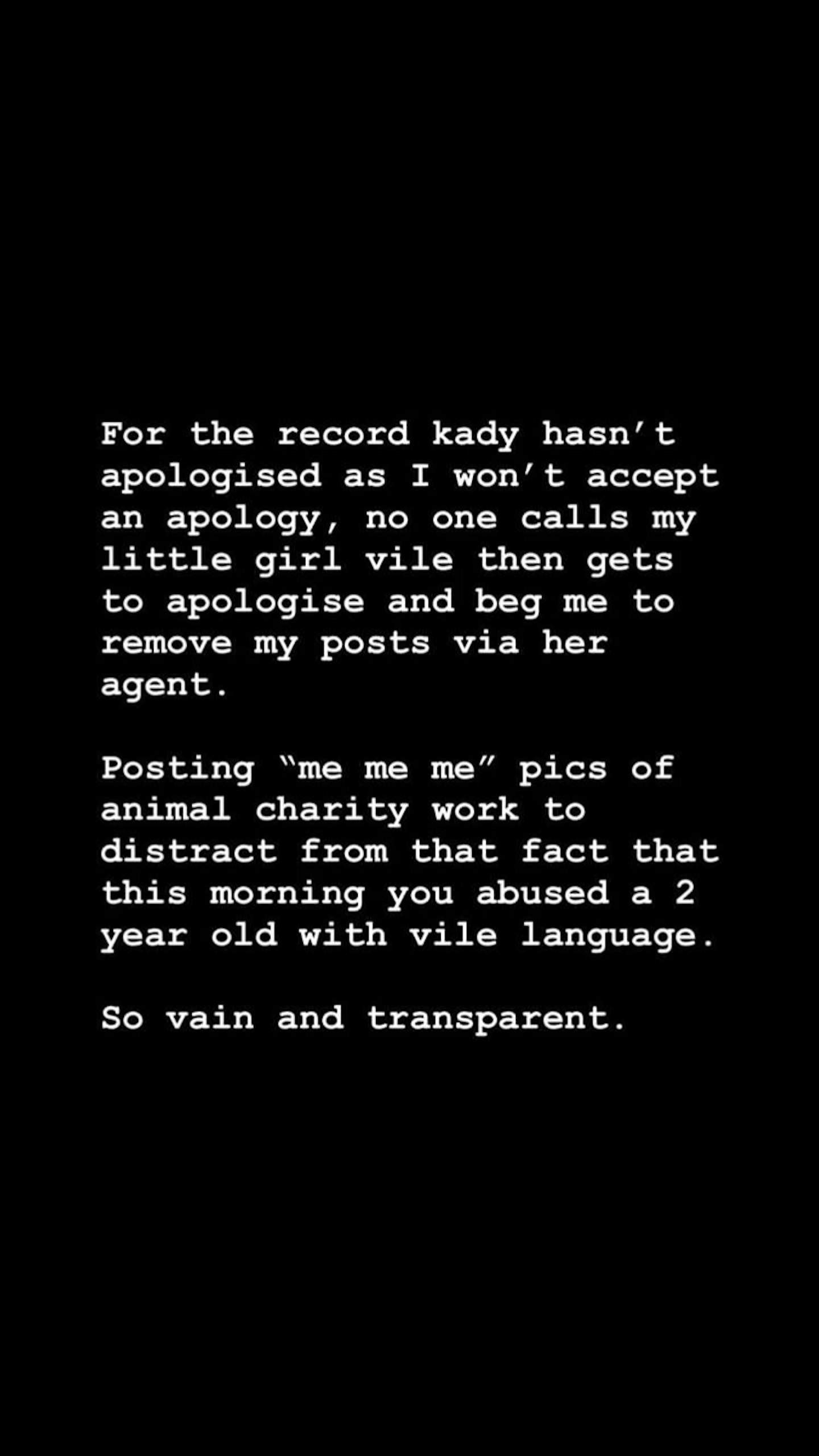 3 of 3
kady mcdermott and maria fowler row - stacked
Maria then posted screenshots of their exchange on Twitter and wrote: "So Kady McDermott comes at me in my inbox calling me a nobody and resorts to calling my 2 year old daughter vile. What a lovely lovely girl. 🙄"
Shortly after she shared a photo of her daughter Evie and wrote: "For the record. This is my daughter. She's TWO."
Maria then shared a cute photo of herself and her baby girl smiling at the camera and appeared to throw shade at the Love Island star. On Instagram she wrote: "When you truly have something worth living for, that's when life begins.
"There is no love like the love for your little one(s). Say what you like to me but don't come at my daughter or I will come at you ☠️ she is the most innocent gentle little soul I have ever met and has more decorum than half the people I've met off reality tv who's only focus in life is pouting and pretending they're rich and flashing fake designer bags about on IG. Its all an illusion. (not all of you off tv btw 😂)"
Yesterday [14th] Maria said on her Instagram Story that the Love Island star had not apologise and then she accused Kady's agent of begging her to remove her posts.
As of today [15th] Kady has apologised on her Instagram Story and said she privately apologised to Maria but would like to publicly express her sympathy too.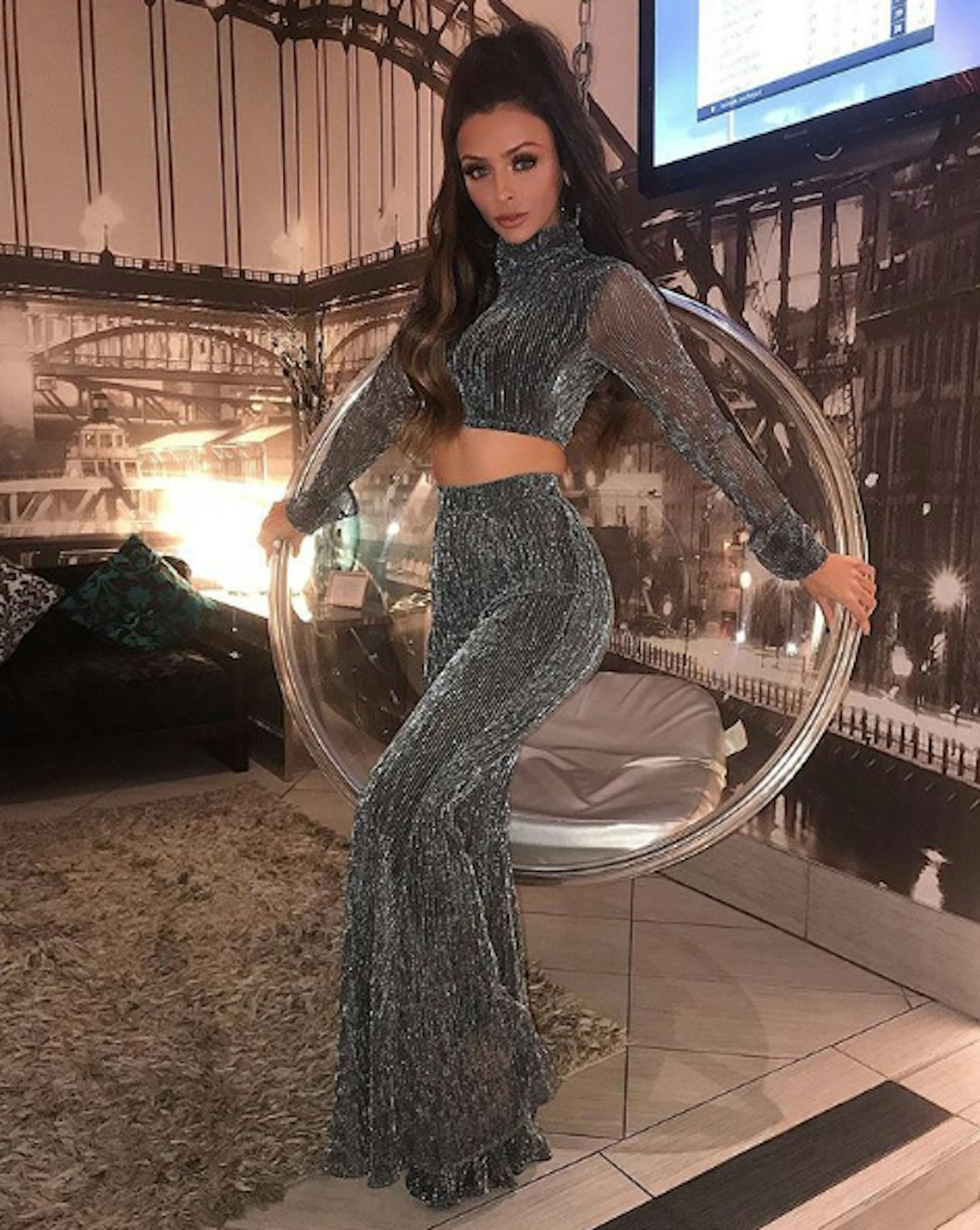 She wrote: "Im only human and naturally I make mistakes on temporary based emotions, and being in the public eye unfortunately every single one of my mistakes get put out there to the world. Forever getting judged for every step I take/do in life takes its toll.
"I privately messaged Maria yesterday my apology but as it's everywhere I will do a public one too. I am deeply sorry to Maria, her partner and of course gorgeous Evie.
"I did NOT mean what I said. I was massively upset by Maria's comments to me that made me feel SO upset beyond words and a degrade to my character, I then wanted to hurt her when it hurt too so I reacted irrationally and badly."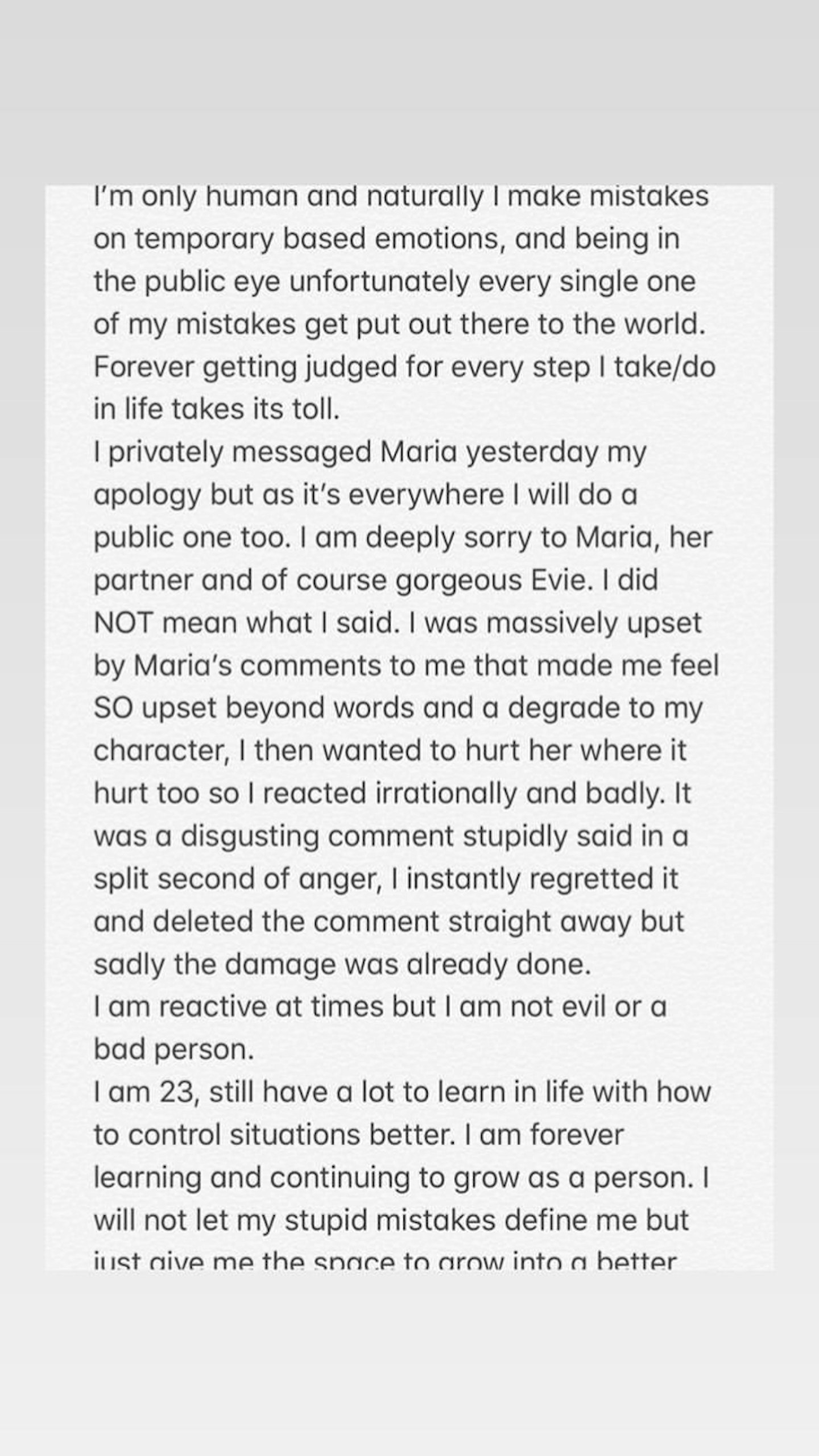 She went to reveal her "disgusting comment" was said in a "split second of anger" before admitting she "instantly regretted it and deleted the comment straight away".
"Sadly the damage was already done. I am reactive at times but I am not evil or a bad person.
"I am 23, still have a lot to learn in life with how to control situations better. I am forever learning and continuing to grow as a person. I will not let my stupid mistakes define me but just give me the space to grow into a better woman," she continued.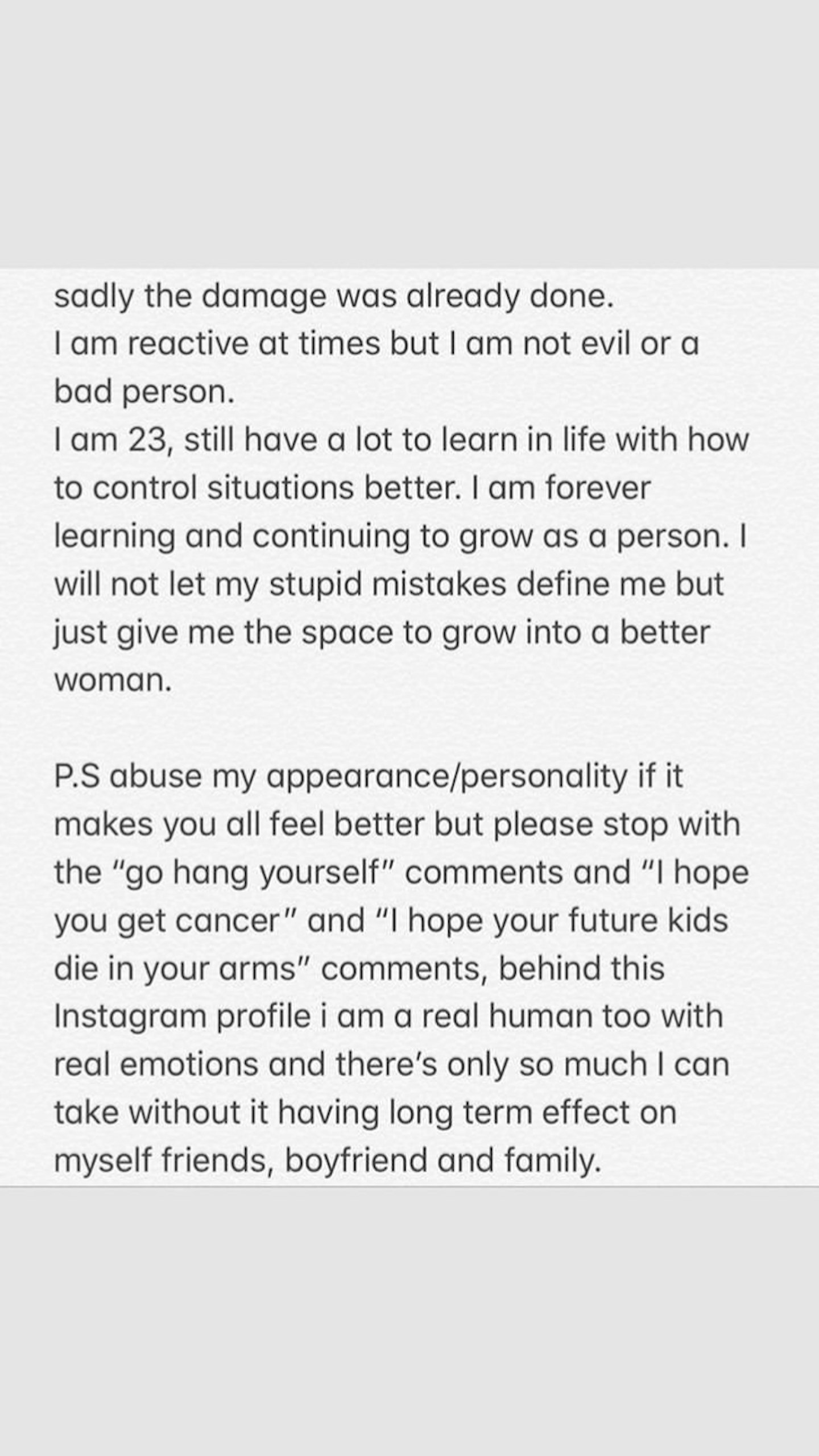 The Love Island 2016 winner then went on to ask online trolls to stop with their mean comments, before saying: "There's only so much I can take without it having long term effect on myself, friends, boyfriend and family."
WATCH: Strictly Come Dancing, Love Island and soap stars reveal their worst ever date
READ MORE
TOWIE's Dan Edgar joins the Real Housewives of Cheshire cast
Dan Edgar breaks silence over Amber Turner split ahead of TOWIE return
In other Kady McDermott news, theLove Island star was recently axed from TOWIE just months after she made her debut on the ITVBe show.
Myles confirmed that he too had left the show on Instagram following two years of "many highs and lows". He explained: "This year I am solely focusing on my career and my relationship with Kady as they are the most important things to me right now, and the show wasn't benefiting either of them.
"As most of you will probably know TOWIE brought out a side to me I wasn't always proud of, as much as I enjoyed my time on it I started to find it very toxic and negative environment for myself.
"I am the happiest I've been in a very long time and I would like to keep it that way by removing any negativity in my life.
"I'm going to use my social media so you can all get an insight of my life and the highlights and get to know the real me, and more importantly so I can control how my life is shown instead of it being in the hands of tv editors who are strangers to me."