Since Casa Amor began Love Island has finally started heating up but in last night's episode the girls back in the OG villa received a postcard showing the boys latest antics.
Viewers have watched as all the boys (excluding Jake Cornish and Teddy Soares) crack on with the new bombshells, while the girls have remained loyal and slept outside.
Things finally changed after the girls saw photos of all the boys kissing or getting up close and personal with the Casa Amor newbies.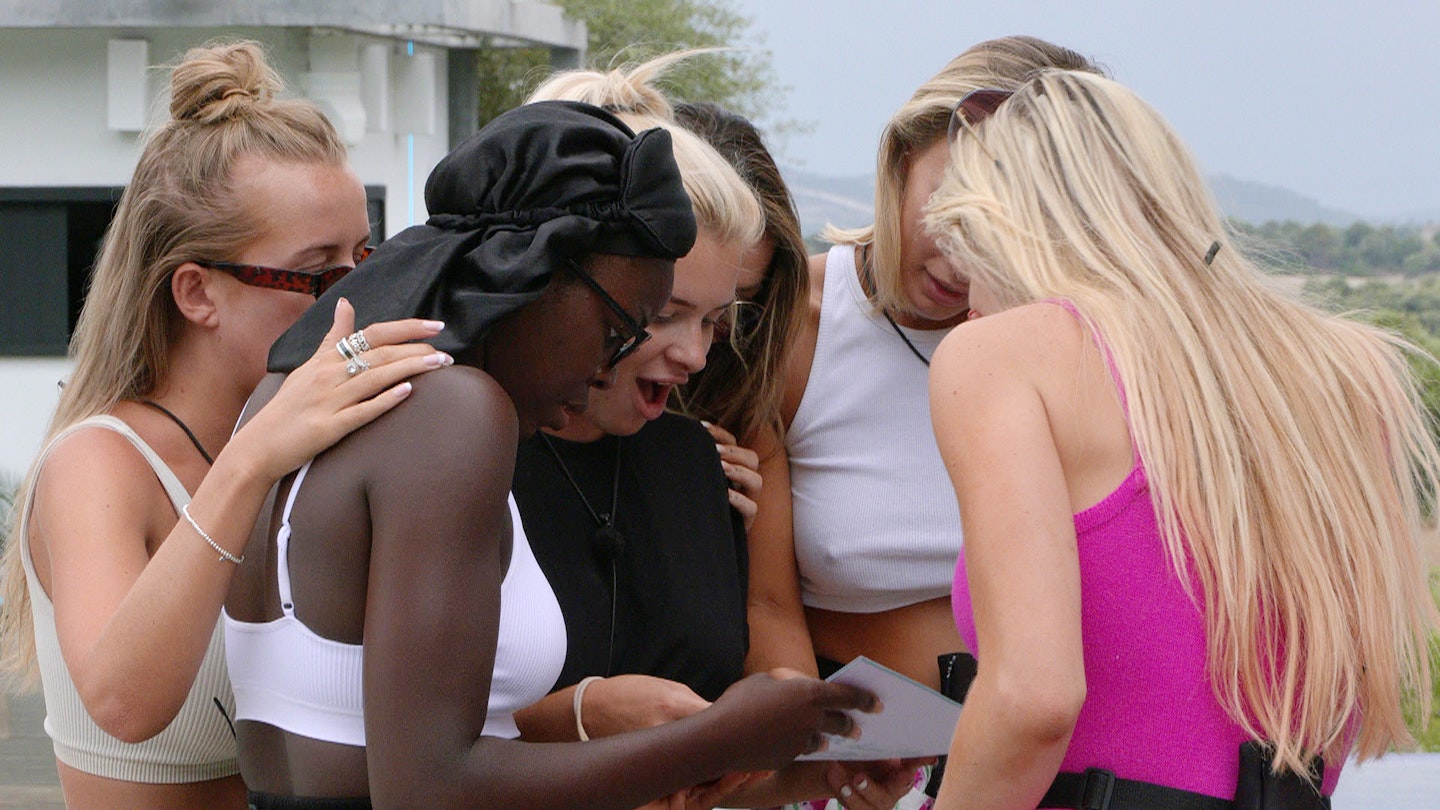 However it appears that two Islanders have been completely misled following that infamous postcard and they include Faye Winter and Millie Court.
Faye saw a photo of Teddy kissing Juliette however she's unaware that it was during a game of truth or dare. Meanwhile Millie only saw Liam sleeping in a bed with one of the bombshells despite the fact that he had a three-way kiss and has shown interest in Lillie Haynes.
Viewers have expressed their outrage at the postcard with one person tweeted, "F--k the producers letting Millie believe Liam has behaved #LoveIsland".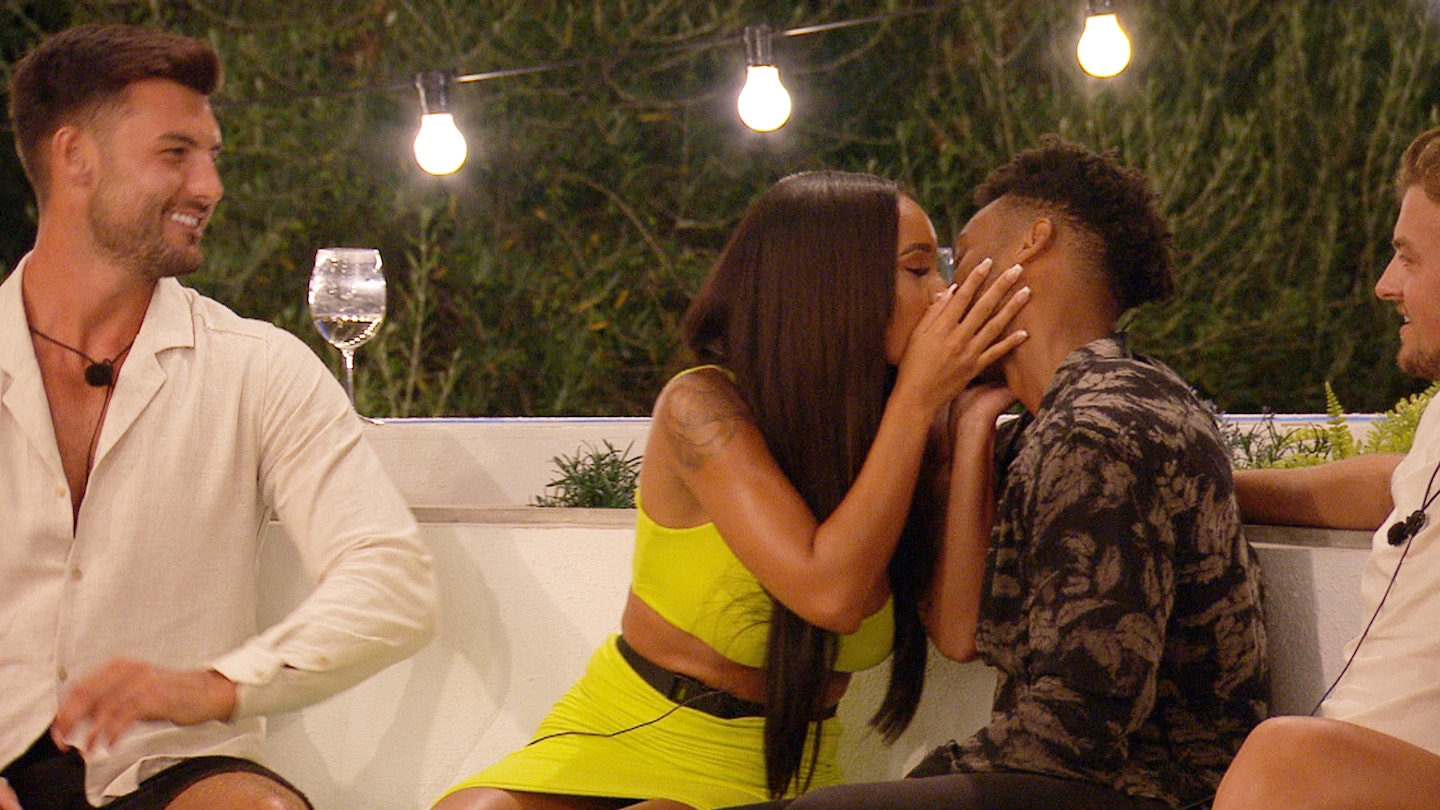 Someone else said, "The fact that Faye had no idea Teddy is waiting for her and misses her😭PRODUCERS PLAY DIRTY #LoveIsland".
Another person wrote, "Producers want to see Millie standing alone when Liam prances in with Lily, that's why we didn't see him doing her dirty right? Oh this is bad #LoveIsland".
A fourth person commented, "The producers have done Teddy dirty and destroyed Faye's confidence and their relationship for some good telly, they've gone too far 😠#LoveIsland".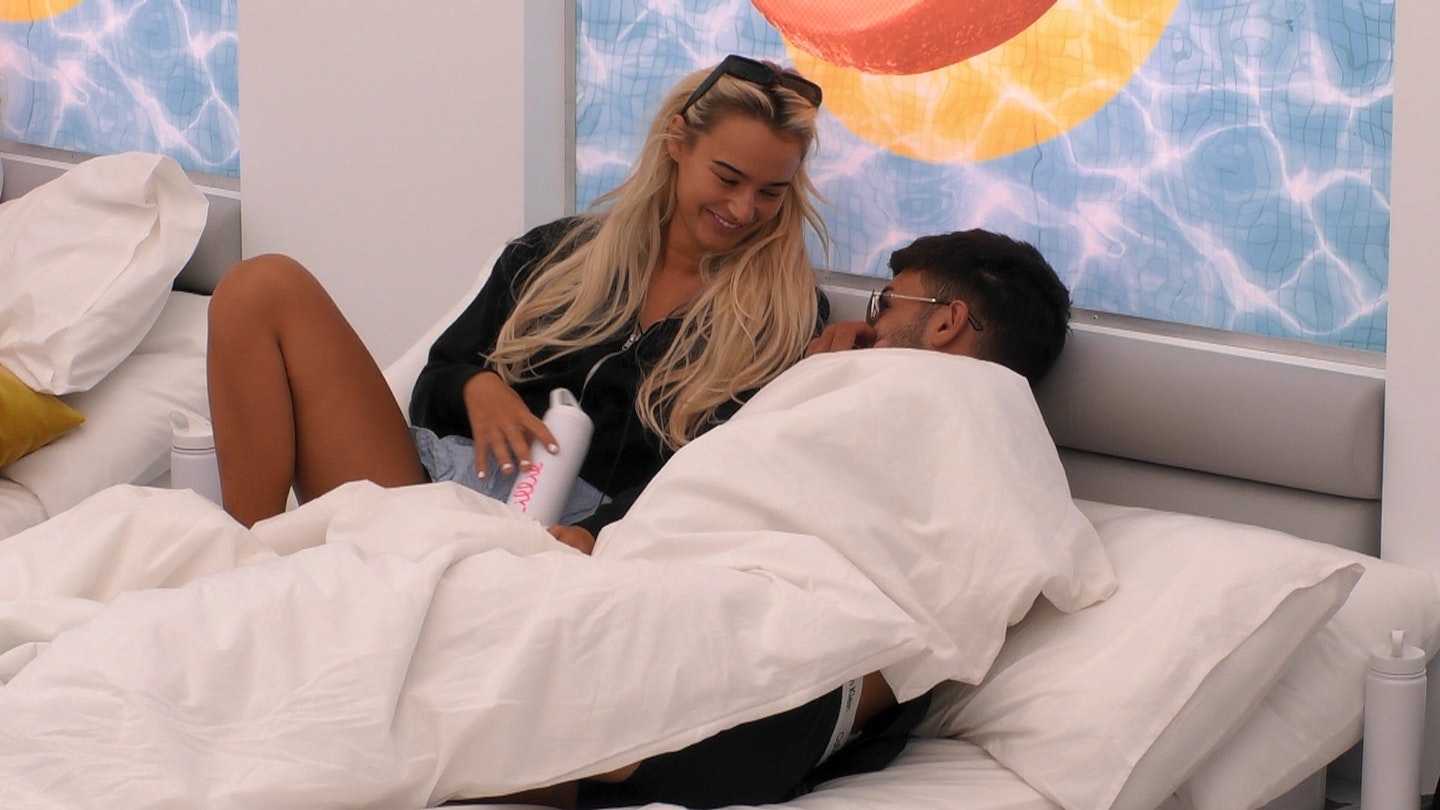 One more added, "Are you joking?? Why have they done that to Faye and Teddy? They were so strong. #LoveIsland producers went too far this time. Fuming."
After receiving the postcard some of the girls decided to crack on with the bombshell boys and by the end of the episode, Kaz Kamwi had snogged newbie Matthew MacNabb.
Meanwhile Liberty, Millie and Abigail Louise have all remained loyal and slept outside of the bedroom.
Check out: Love Island's saddest moments of all time
Love Island's saddest moments of all time (SLIDER)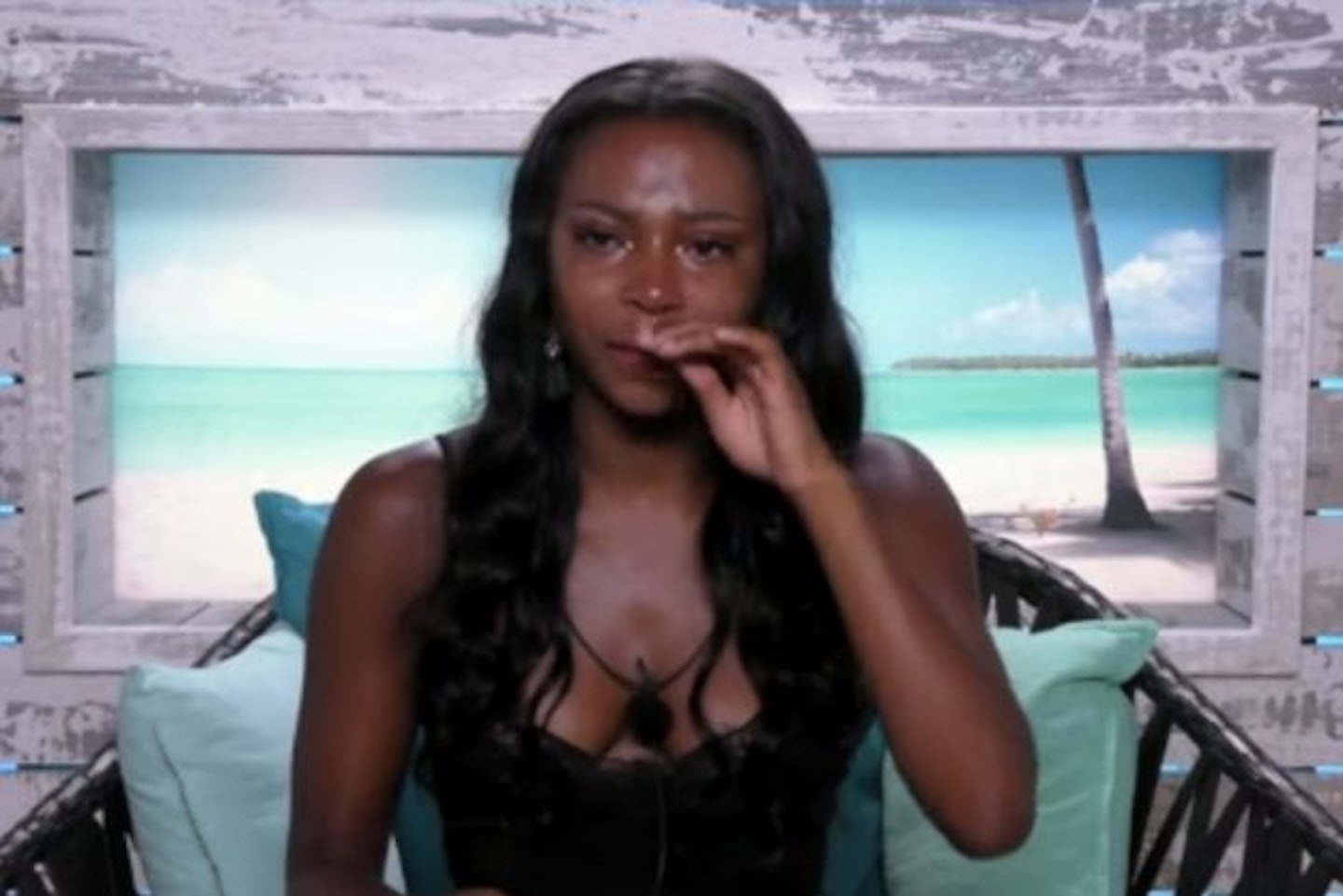 1 of 9
CREDIT: ITV
Samira is distraught as Frankie is sent home
There have been a couple of notable teary times from Samira Mighty. Firstly, she cried in frustration to Megan Barton Hanson, confused at why no one ever fancies her (which is a fair enough question because she's mega-babez). And when Samira finally DID find love with Frankie Foster, the public cruelly voted him out just days later. Samira broke down, crying: "I just don't understand."NEITHER DO WE, SAMIRA.Tear tally: 9 (mostly because she also had to put up with Alex in the first week)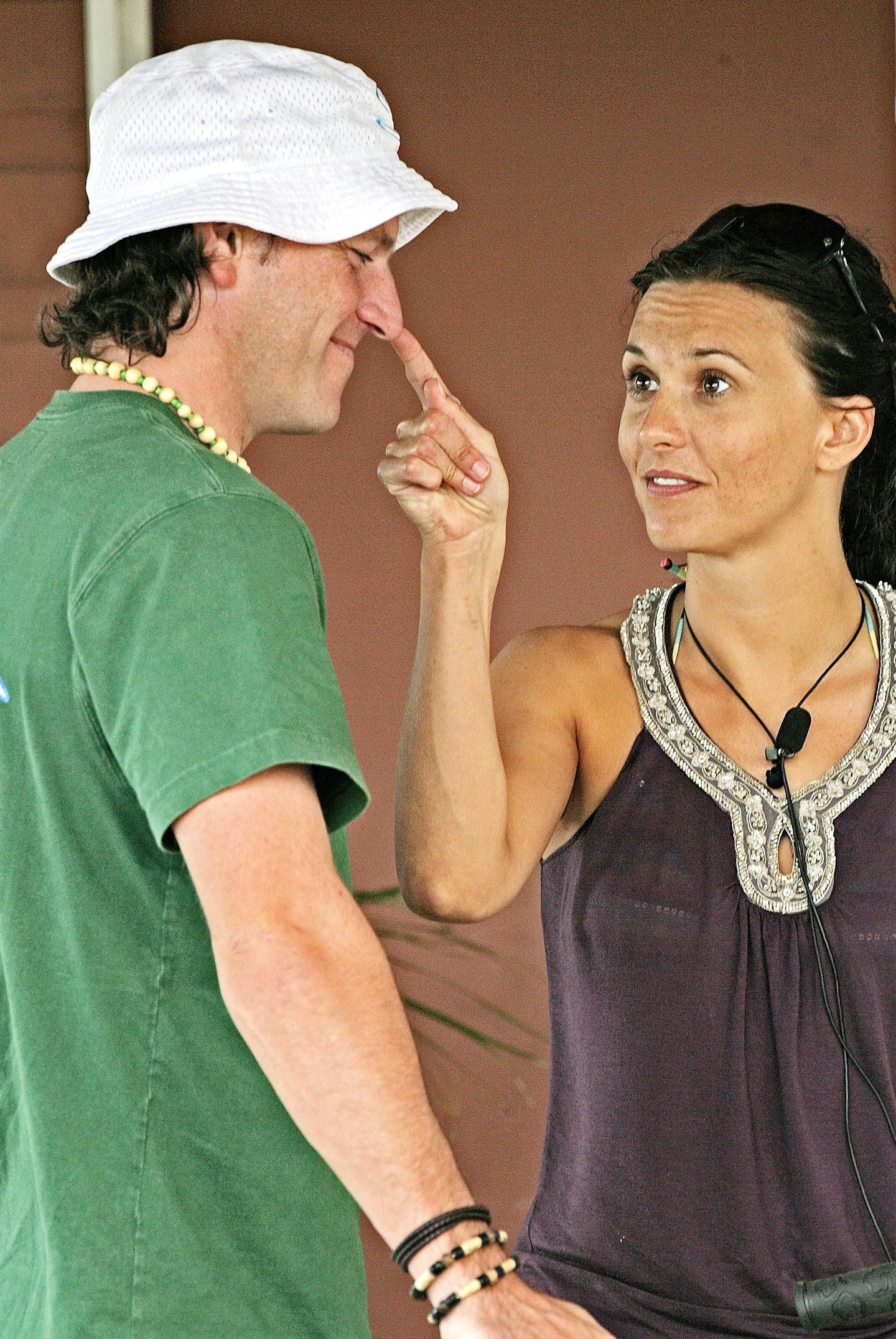 2 of 9
CREDIT: Shutterstock
Lee Sharpe rejects Jayne Middlemiss
TV personality Jayne Middlemiss fell hard for former football ace Lee Sharpe. She was left heartbroken when Lee confessed his feelings for fellow contestant Abi Titmuss. Jayne got emotional when she confronted Lee by asking why he fell for Abi. She then made a heartfelt but savvy speech that we can ALL relate to: "You binned me off. Accept the fact and get over it. It was the best thing you did for me. It was huge. My biggest fear in life is rejection. It doesn't scare me now. Now we've got something deeper than if we had a stupid thing. Not to say it would have been a stupid thing."Tear tally: 6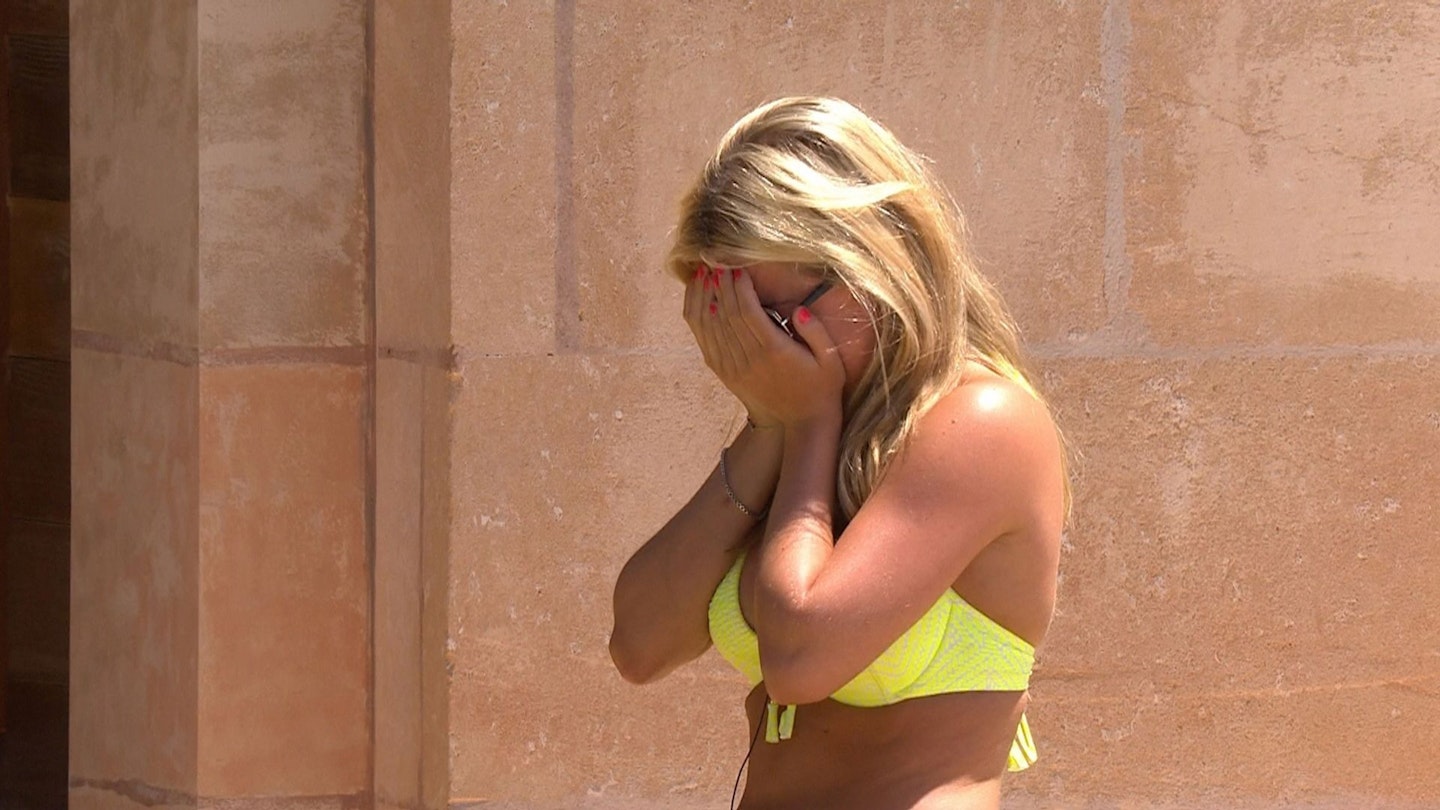 3 of 9
CREDIT: Shutterstock
Zara Holland stripped of her Miss England title
Zara Holland was stripped of her Miss GB title after having sex with Alex Bowen. She broke down in tears, telling the other girls she felt like she'd let her family down and was worried that people would judge her. The girls rightly assured her that people would be fuming at the decision to strip a young woman of the title because she had sex. Hear, hear!Tear tally: 7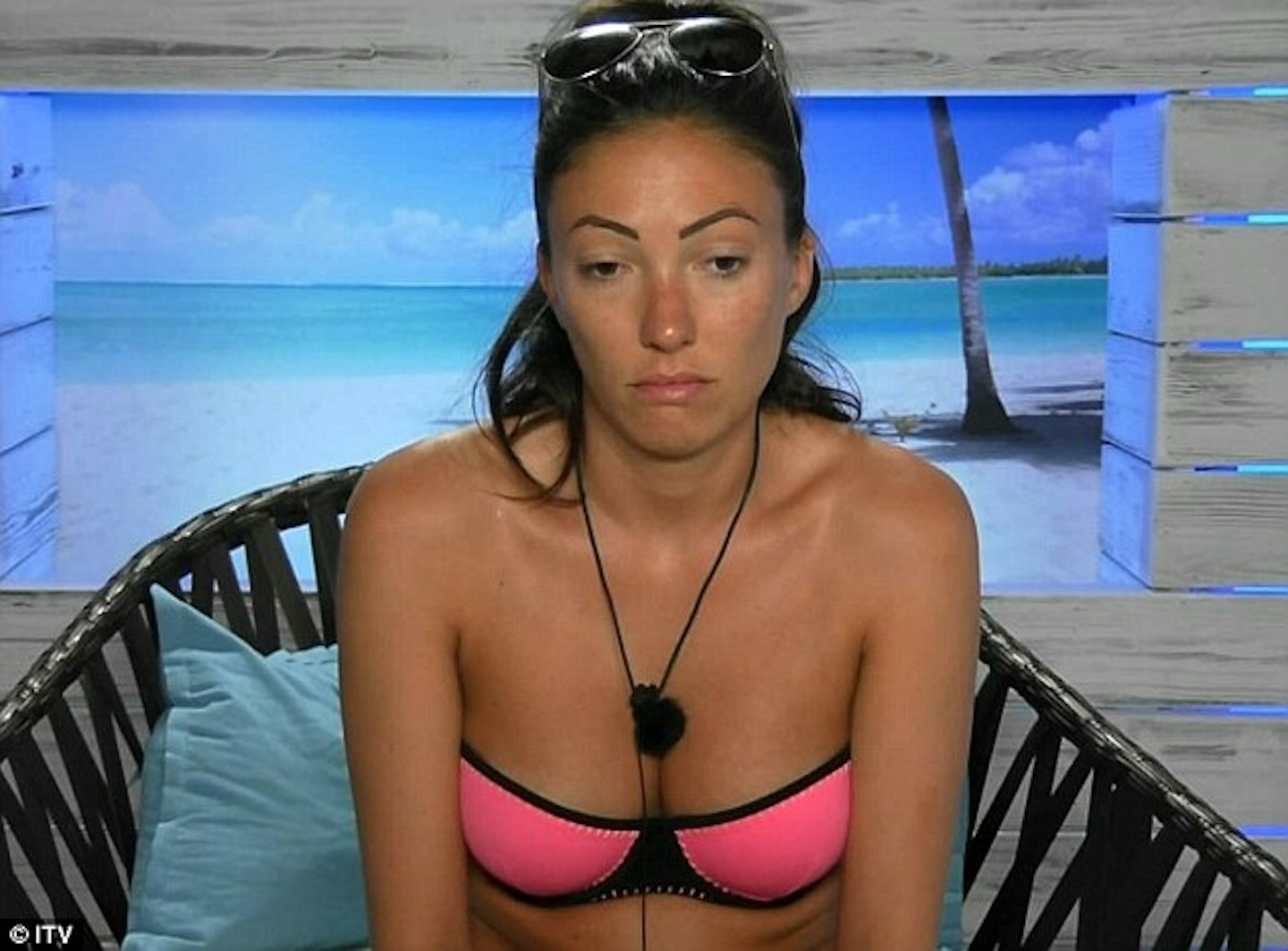 4 of 9
CREDIT: ITV
Sophie Gradon leaves the villa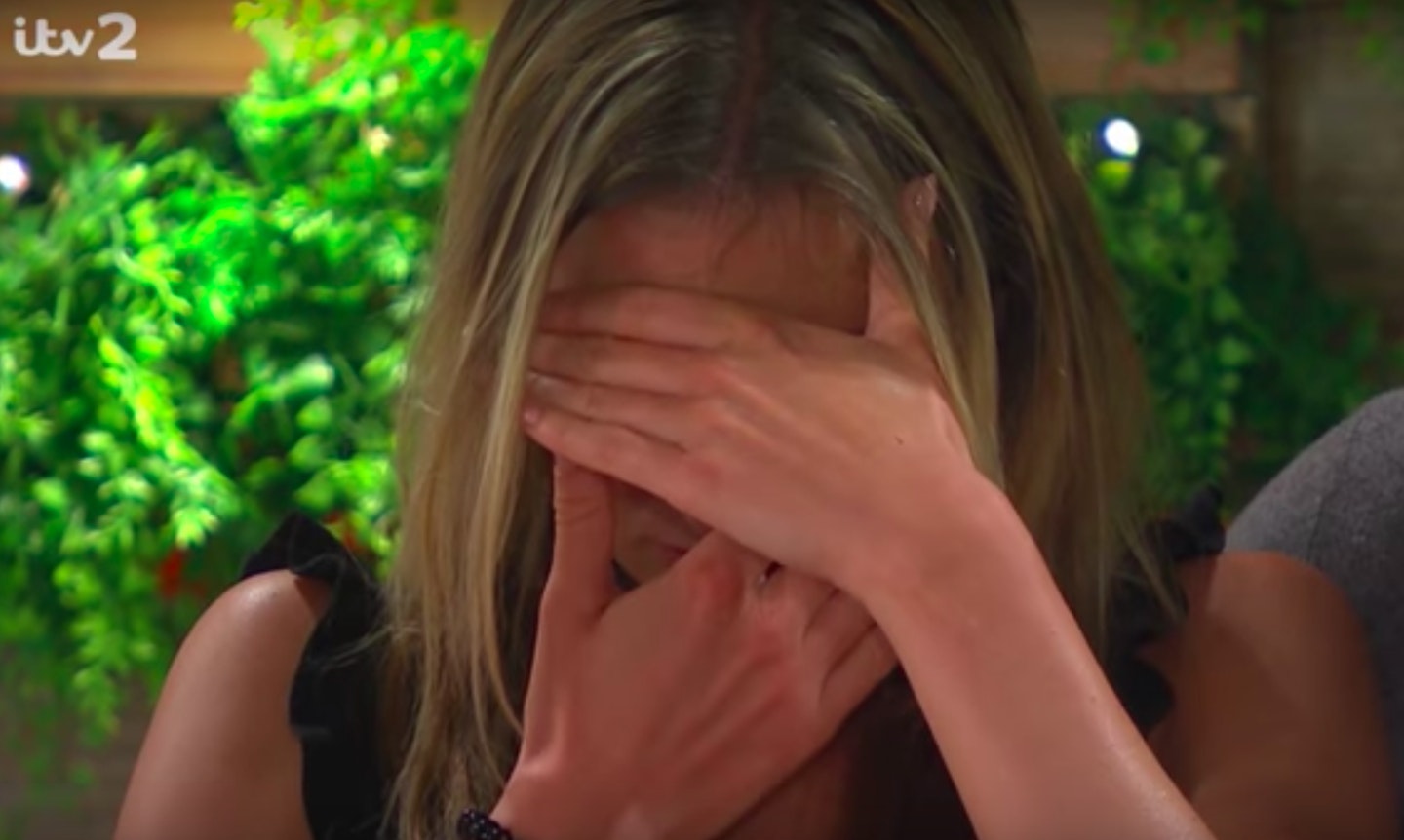 5 of 9
CREDIT: ITV
Camilla Thurlow cries while Johnny Mitchell snogs Tyla Carr
Camilla Thurlow was ALL of us when she cried on Marcel Somerville's shoulder, while her love interest Johnny Mitchell stuck his tongue down Tyla Carr's tongue (who has since had a baby with a mystery man, BTW). She cried: "I honestly thought it was going somewhere, I just started to let myself get excited. I think this is always end up going to me."But Camilla was the real winner in the situation after delivering THAT feminism lesson to Johnny. Tear tally: 8 (because we've all been there, honey)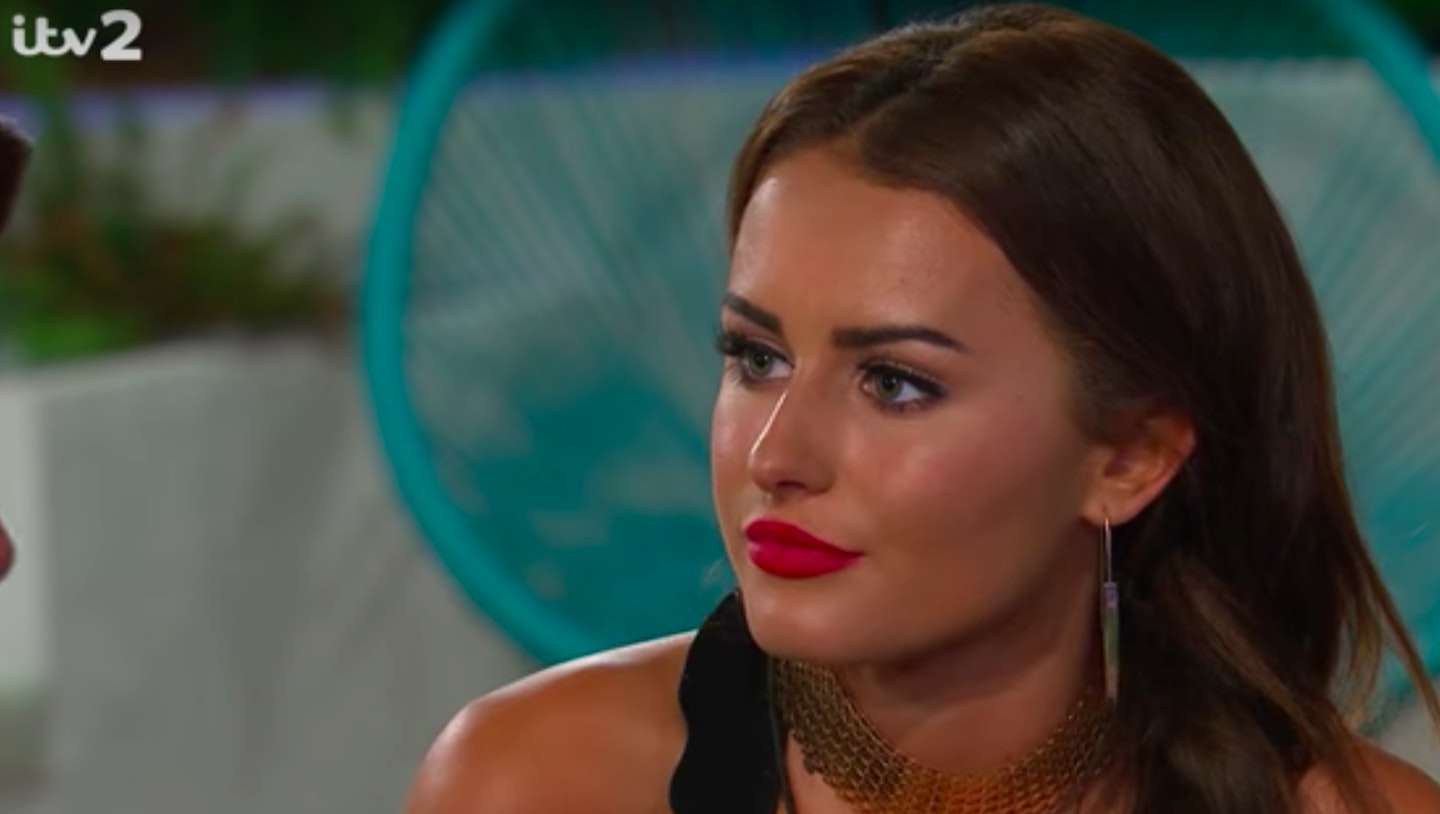 6 of 9
CREDIT: ITV
End of the road for Kember?
It very nearly looked like the end for Love Island 2017 favourites Kem Cetinay and Amber Davies. Kem revealed to Amber that he felt friend-zoned and mugged off after a re-coupling. Viewers could hardly breathe as Amber cried: "I just don't think I'm the right one for you at all. If I'm making you unhappy then there's no point."It was a precarious moment, but thankfully the pair became boyfriend and girlfriend before going on the win the show and split the money. Oh but they split up a few months later.Tear tally: 6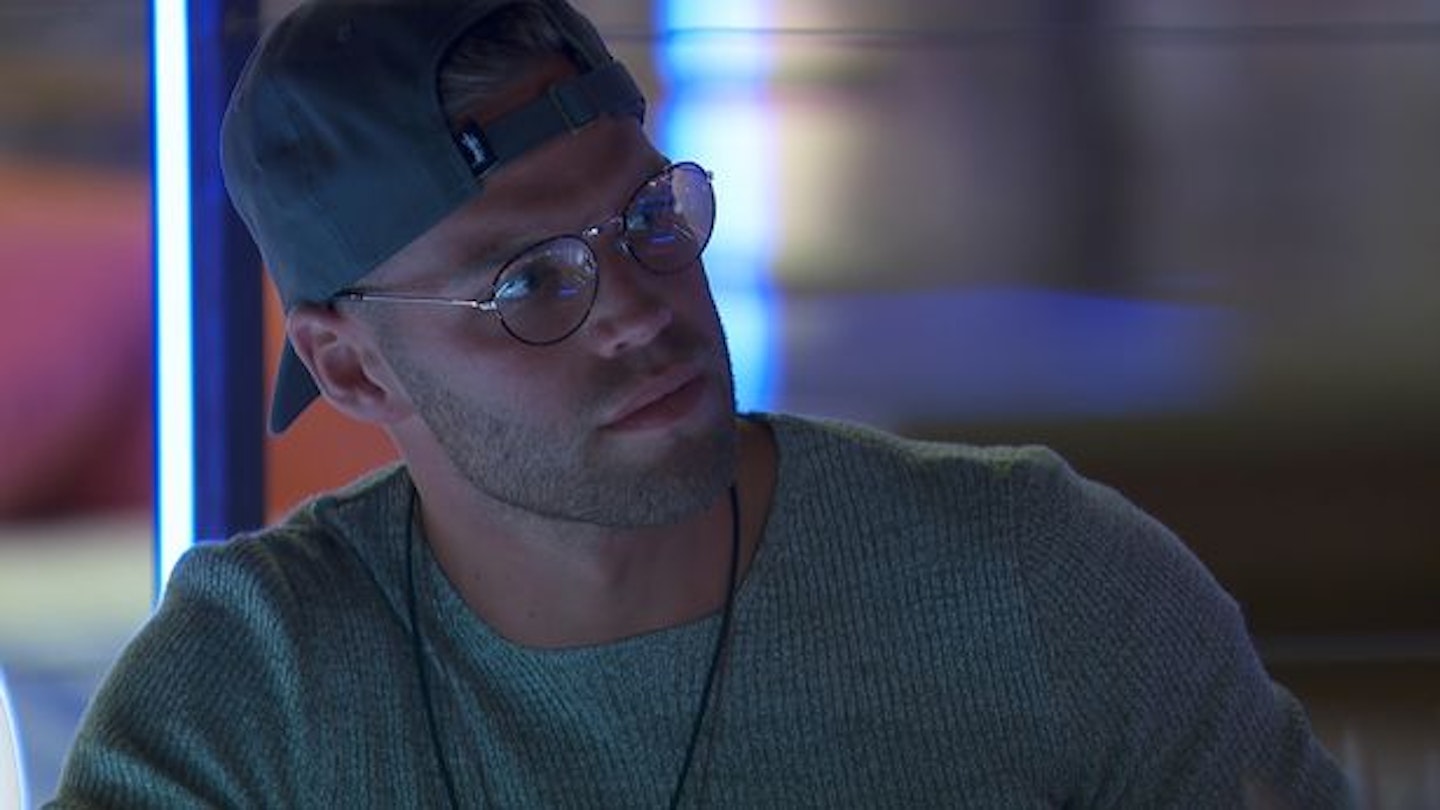 7 of 9
CREDIT: ITV
Dom storms out of villa after hearing about Jess and Mike
Dom Lever was in floods of tears when Jess Shears left the villa. He sobbed: "It's the little things that are getting to me - who do you wake up with? Who brings you coffee in the morning?" But Marcel Somerville had to deliver the news that Jess had shared a night of passion with Mike Thalassitis in the outside world. He then stormed out of the villa before returning and telling Marcel: ""I know it was real, I was true to her and I thought it was special."Tear tally: 9 (he was properly blubbering, guys)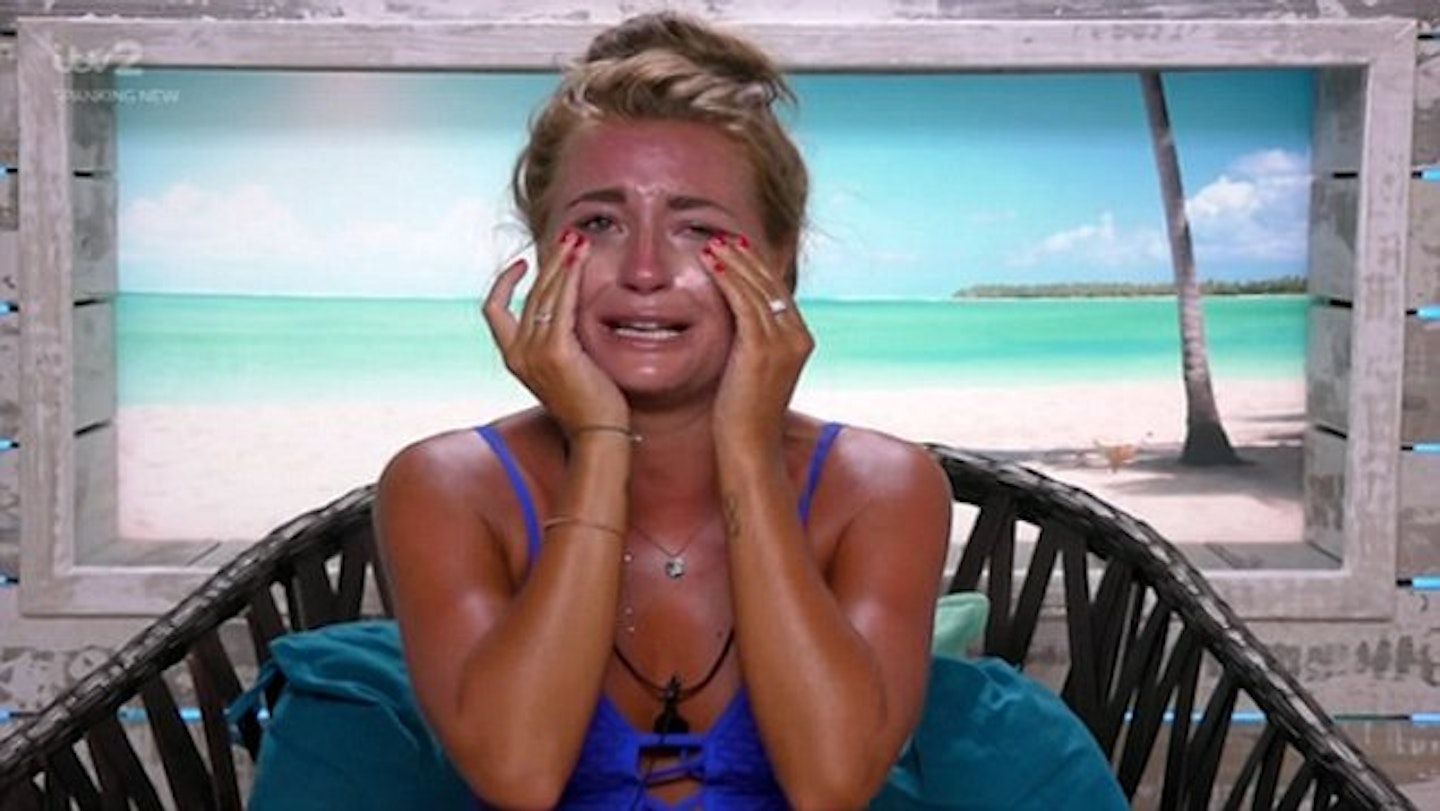 8 of 9
CREDIT: ITV
Dani breaks down over cruel video
Fans were furious when producers broke up lovebirds Jack Fincham and Dani Dyer by shipping the boys off to Casa Amor. They then sent Dani a craftily edited video of Jack's ex Ellie Jones entering the villa, which suggested that something was going on between the two of them. Dani broke down in tears and over 600 viewers complained to OfCom. Nobody messes with the nation's sweethearts.Tear tally: 9 (if Dani cries, we cry)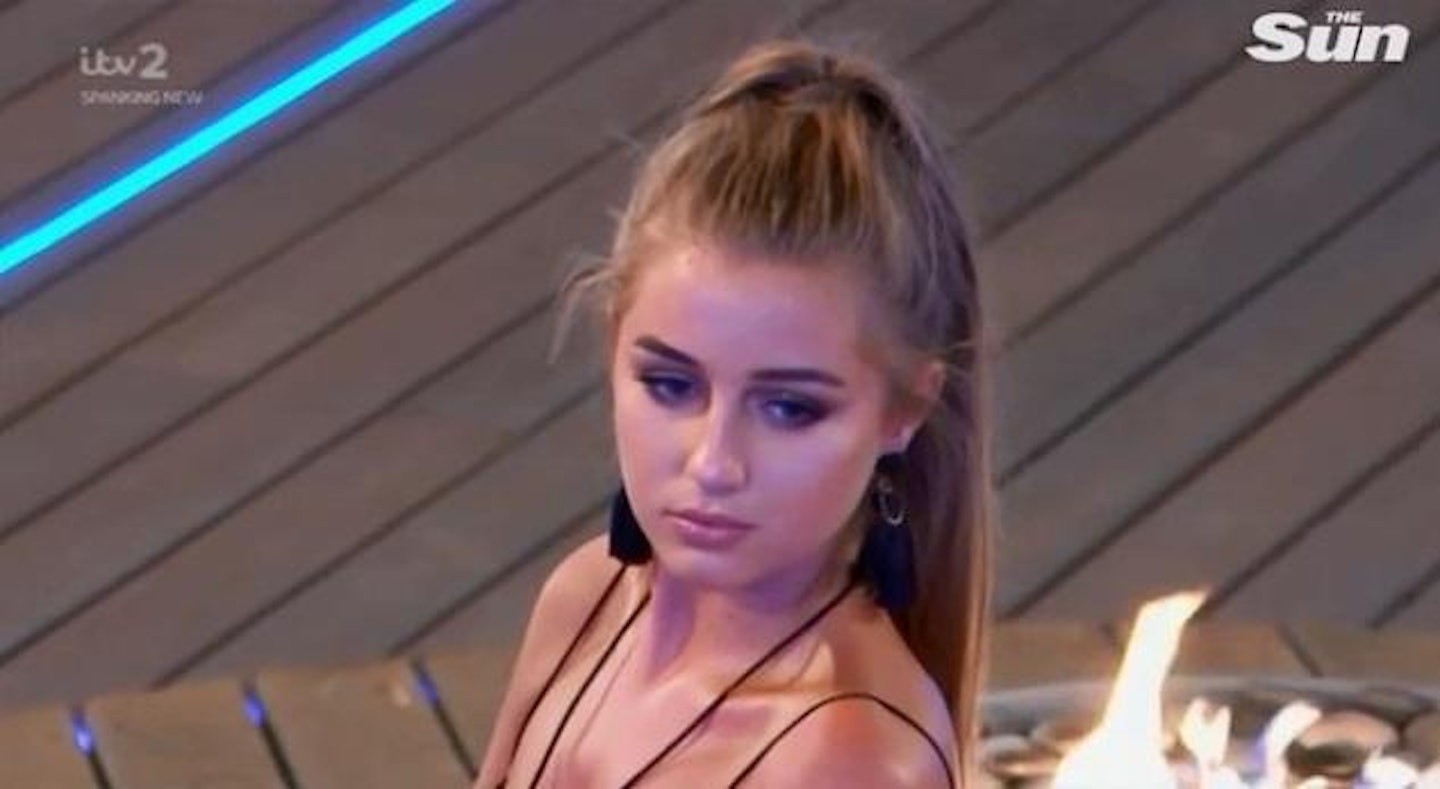 9 of 9
CREDIT: ITV
Georgia stays loyal, while Josh strays
While the boys were in Casa Amor with an army of new girls, Georgia Steel stayed loyal to Josh Denzel and turned down the chance to re-couple with a new boy.But Josh returned to the villa with Kazimir Crossley on his arm, while Georgia stood solo and whispered: "How could you do this to me Josh?"We admired Georgia for taking a deep breath, swallowing her anger and carrying on.Tear tally: 7
WATCH: Shannon Singh spills the tea on her 'deleted scenes' in the villa | Love Island Secrets
READ MORE
Love Island's Ched Uzor: 'You can't blame Lucinda for building her brand'
In more Love Island related news, Rachel Finni – who was booted out of the villa earlier this month – has told Closer magazine that the team behind the ITV show have made the mental health and welfare of contestants a top priority.
"The mental health checks are amazing – you have a thorough assessment ahead of going in and 24-hour support in the villa with a therapist who you speak to every day.
"When I left, I had regular calls with a therapist to check I was OK. They ask if you're sleeping, how you're feeling – they couldn't do any more."
She added that he she is "on cloud nine" after the experience and said, "You're so looked after. The food was amazing – steamed fish and clams in white wine sauce."