Jack Fincham and Dani Dyer have spoken out on their TV show Life After Love Island
Last December the nation was left shocked when Dani Dyer revealed she'd split from her Love Island boyfriend Jack Fincham.
However just days later, her dad - Danny Dyer - revealed they hadn't split and insisted they just had a 'row'.
Now, Jack and Dani have spoken out about what really happened when she posted that statement on her Instagram Story.
Check out: Which Love Island couples are still together?
Which Love Island couples are still together? Closer slider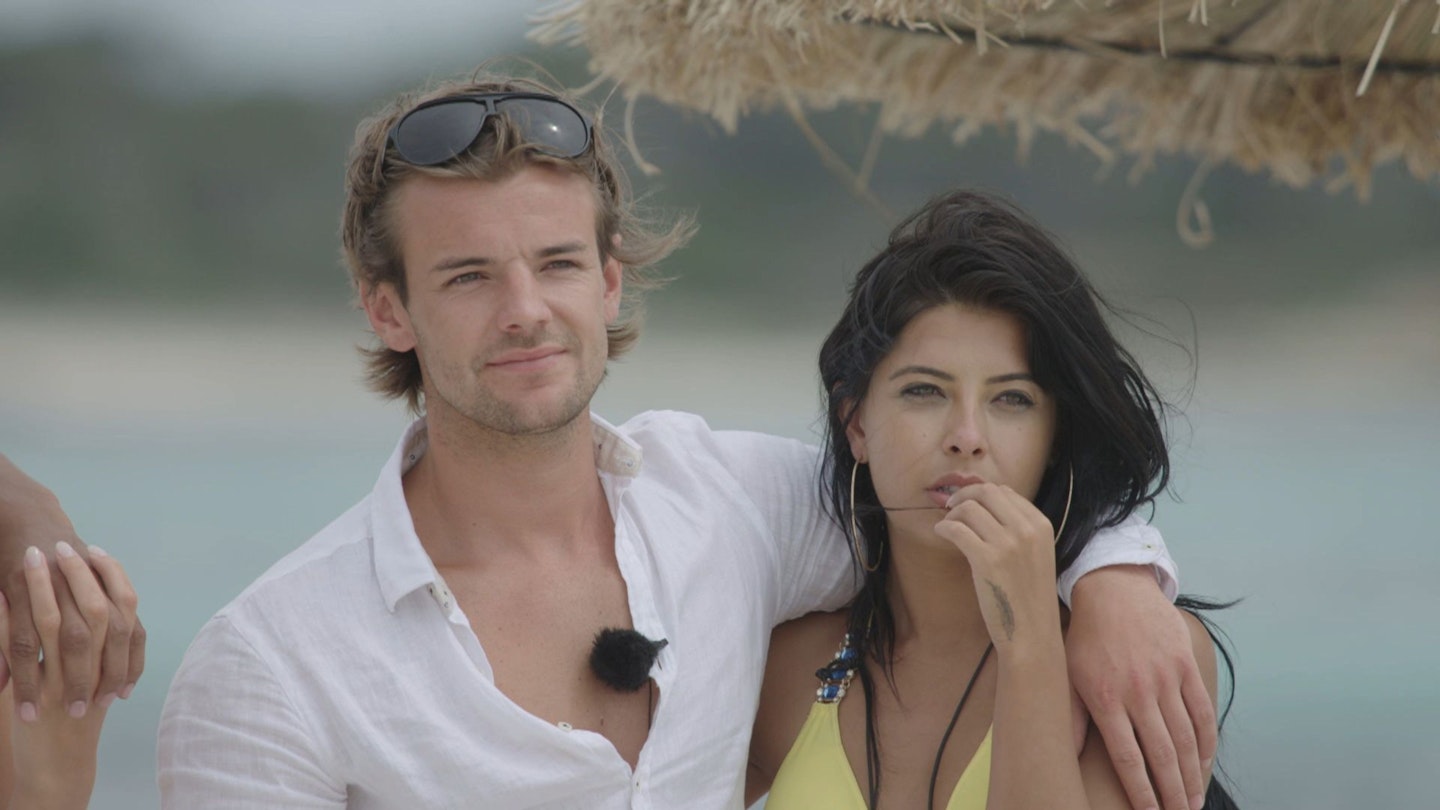 1 of 6
CREDIT: u00a9 REX/Shutterstock
Series Two: Nathan Massey and Cara de la Hoyde
Nathan Massey and Cara de la Hoyde are the only Love Island winners to have remained together!Despite splitting for a number of months in 2017, the couple rekindled their romance when Cara discovered she was expecting the couple's first child.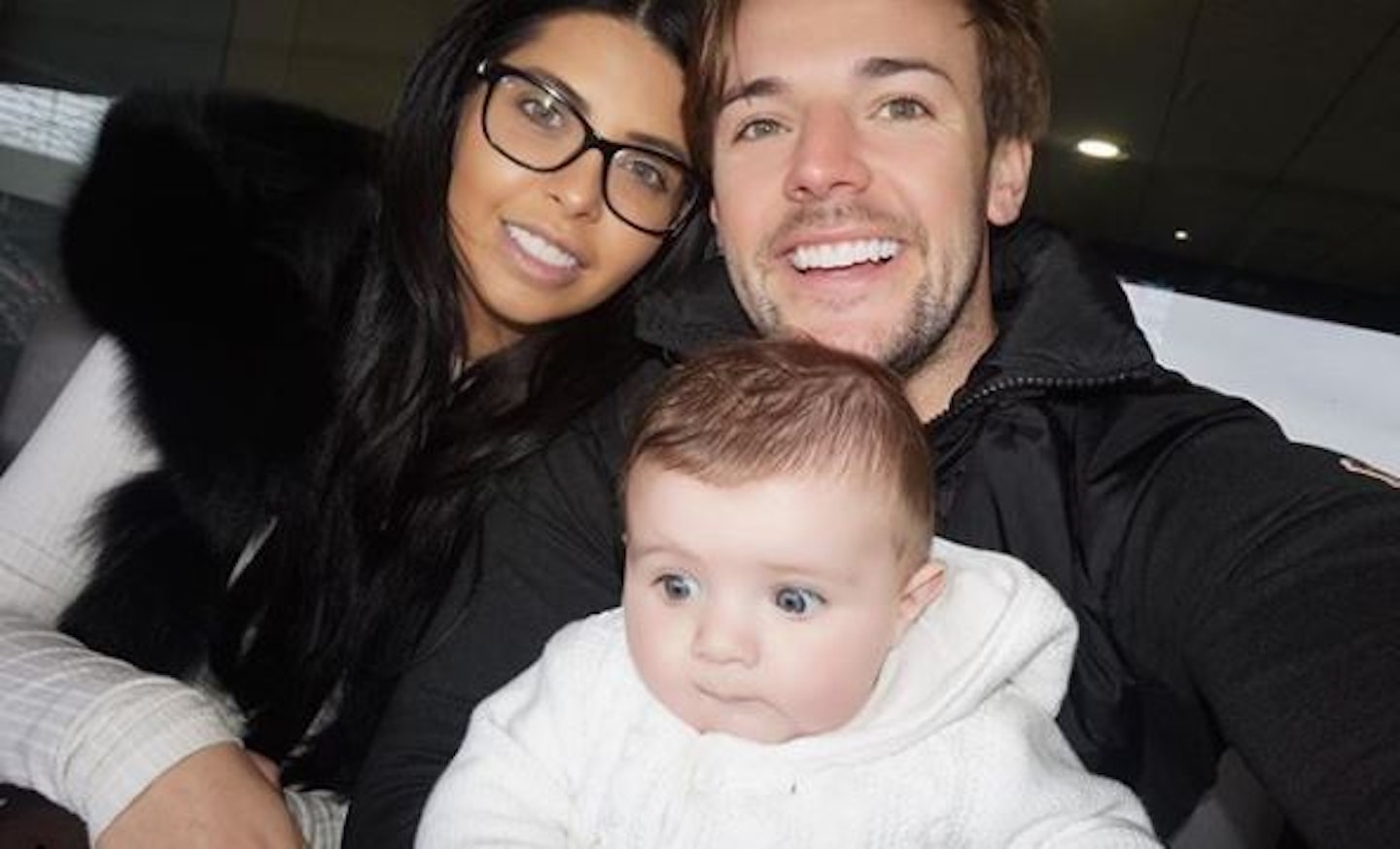 2 of 6
CREDIT: u00a9 Instagram
Series Two: Nathan Massey and Cara de la Hoyde
The couple later welcomed a baby boy called Freddie in December 2016. Sharing the happy news on social media, Nathan wrote: "The day has finally come!!!! Myself and @cara_delahoyde have become parents to our beautiful baby boy!!! Massive hats off to Cara who delivered our boy safely !!!!! #thenextchapter ud83dudc99ud83dudc76ud83cudffc"In July 2018, Cara and Nathan announced their engagement, with Nathan popping the question in the villa they first met.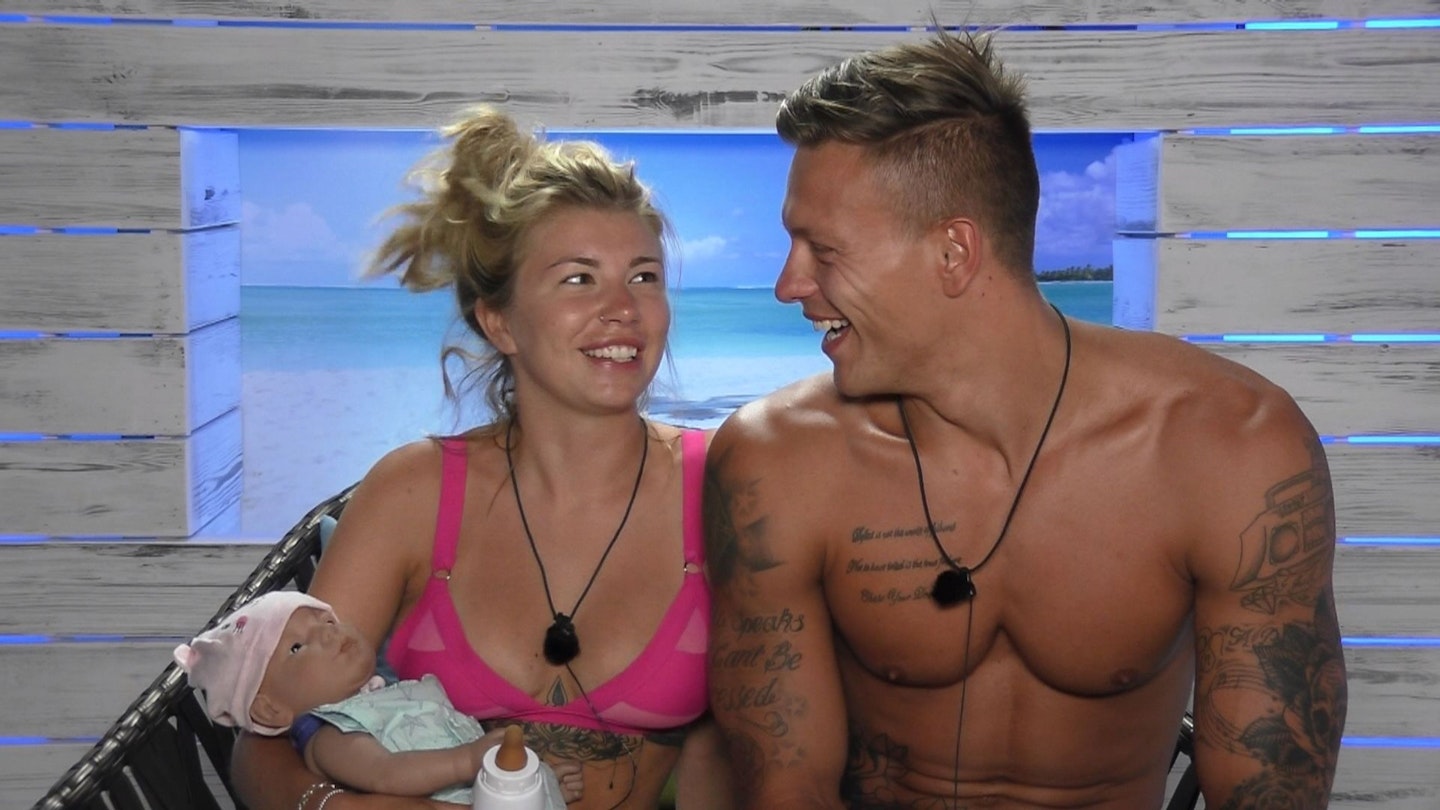 3 of 6
CREDIT: u00a9 REX/Shutterstock
Series Two: Olivia Buckland and Alex Bowen
It took her a while, but Olivia Buckland finally found her man during Love Island season 2. After leaving the villa together when they finished in second place behind Cara and Nathan, the couple haven't looked back!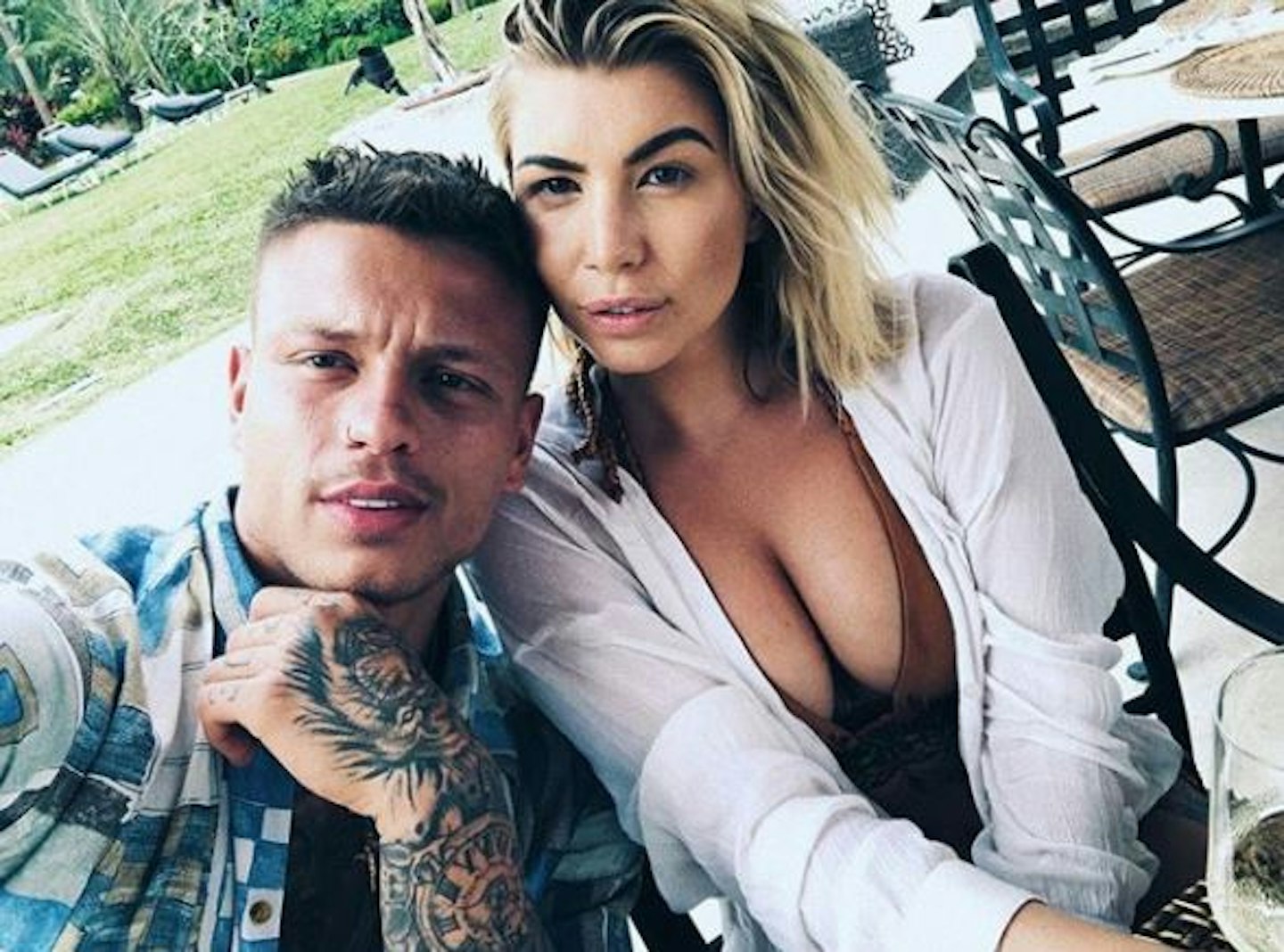 4 of 6
CREDIT: u00a9 Instagram
Series Two: Olivia Buckland and Alex Bowen
Just a few months after leaving the famous villa, Alex popped the question to Olivia during a romantic trip to New York. The couple also became the first Love Island couple to get married!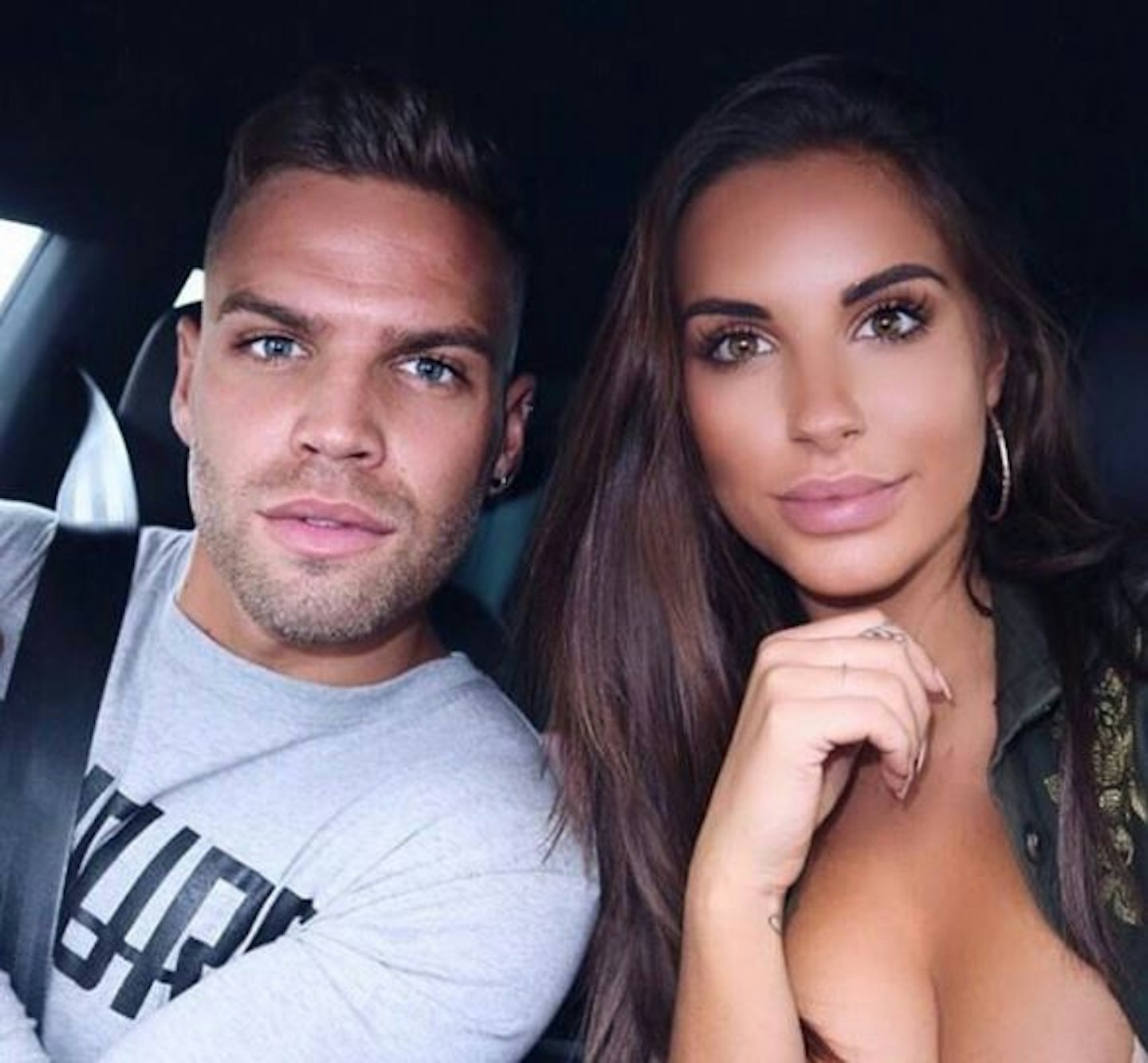 5 of 6
CREDIT: u00a9 Instagram
Series Three: Dom Lever and Jess Shears
Despite the public thinking their relationship was just a 'joke', Jess Shears and Dom Lever have defied the odds and are one of the two couples still together from last year's Love Island**.** Despite all of the drama with Jess and 'Muggy Mike', Dom proposed to his girlfriend in September 2016.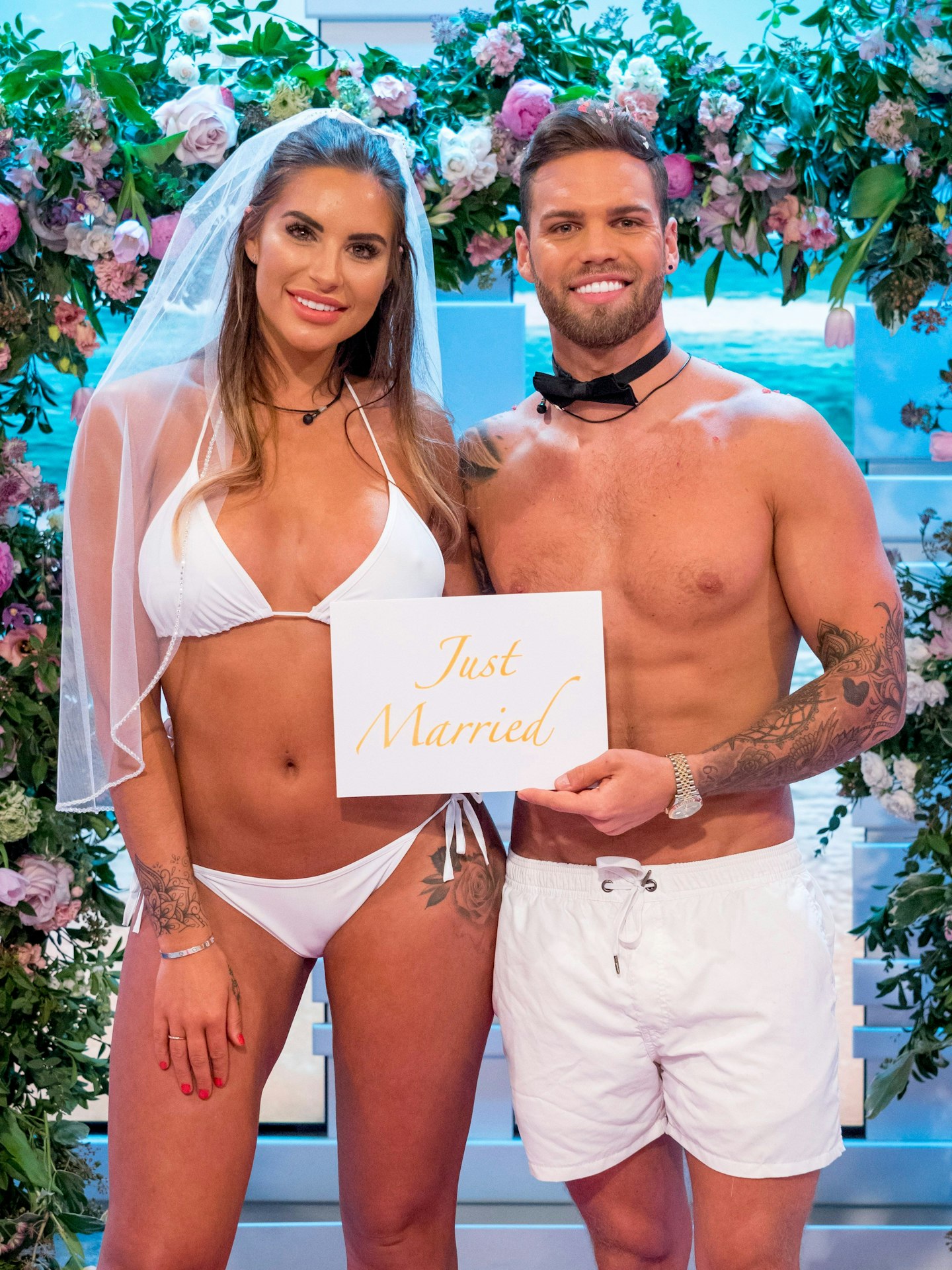 6 of 6
CREDIT: u00a9 REX/Shutterstock
Series Three: Dom Lever and Jess Shears
The couple have cashed in on promotional shoots together, appearances, and even got 'married' on Good Morning Britain on Valentine's Day. Despite the 'fake wedding', Jess and Dom then tied the knot for real in 2018, when they married at a private ceremony on the Greek island of Mykonos.
Speaking on their TV show Jack and Dani: Life After Love Island, the 23-year-old Essex star recalled the moment she shared her break-up statement.
"It was a really horrible thing because I thought we was done and we were over and there was no going back.
"I didn't realise how much it would affect you Jack, I genuinely didn't. Obviously, I thought we was over."
She went on to add: "You have to put things out. It's not like he didn't know, he knew we were over at that point. It was horrible, I don't want to upset anyone, it makes me sad."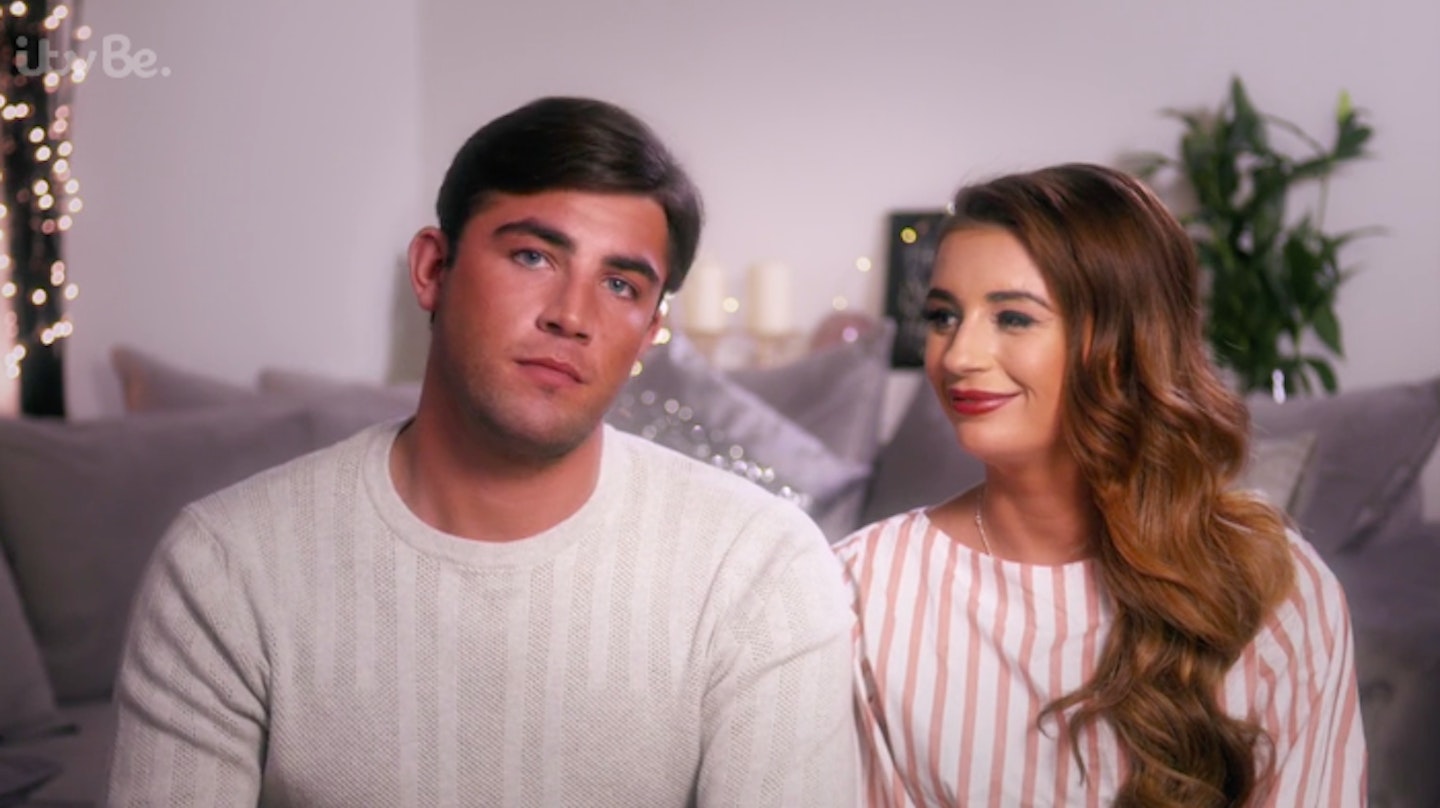 Jack, who at the time was in a pub with his friends, relieved the moment his girlfriend announced their split: "Everyone started staring at me with their mouths open.
"I looked and you had put that thing up and I just thought 'f--king hell' and because everyone was saying it to me I thought it must be real.
"So, the fact that I thought that it was real made me realise actually I don't ever want to split up with you."
Dani admitted she 'didn't' realise how big' their break-up would be before saying: "I just feel like we're still really normal people.
"We are stubborn, we're very hot headed, we say things we don't mean. Yeah, I did make a mistake and I got a lot of hate and a lot of negativity, so it wasn't very nice for me.
"I think going forward we should definitely just live in the moment. Take every day as it comes and not worry and not panic about our relationship."
Well, that's that then.
WATCH: Eyal Reveals The Love Island Secrets You Need To Know!
READ MORE
Dani Dyer says she's 'definitely NOT' getting married to Jack Fincham
A look back at Dani Dyer and Jack Fincham's cutest moments together
Love Island's Chris Hughes reveals his brother has cancer in heartbreaking post
Back in December, the nation was devastated when Dani revealed she'd split from Jack on Instagram. At the time she released a statement saying: "Jack and I have sadly decided to part ways.
"It's been an incredible six months, and we will always have a place in our hearts for each other, but sadly we've come to the realisation that it's not meant to be long term.
"We both plan to stay friends. I hope you'll all understand. Love Dani x"
But days later her dad denied that they'd split and explained, on the Jonathan Ross Show, what really happened: "I just want to put something to bed. She hasn't split up with Jack, that's all b------s, that is.
"Jon, they've had a row. They've had a row, she's got a bit emotional and I think she has whacked that [message] up and immediately regretted it."