Love Island's Faye Winter been open about her terrifying ordeal with Botox and filler, readily admitting her lips have been a 'talking point' ever since she shot to fame on Love Island in 2021. And as Faye confidently bares all for our exclusive photoshoot, she reveals she's now channelling her experience into something positive.
The star, who shockingly suffered from facial paralysis after being injected with Botox by an untrained administer, says she's on a mission to warn and educate others about the dangers of injectables and is campaigning for better standards across the industry.
Faye, 28, tells Closer, "When I first started having filler and Botox in my early twenties, I didn't think about the repercussions of what could go wrong, I just wanted to look a certain type of way. I would have gone to anyone who said they could offer me a procedure for a lesser price."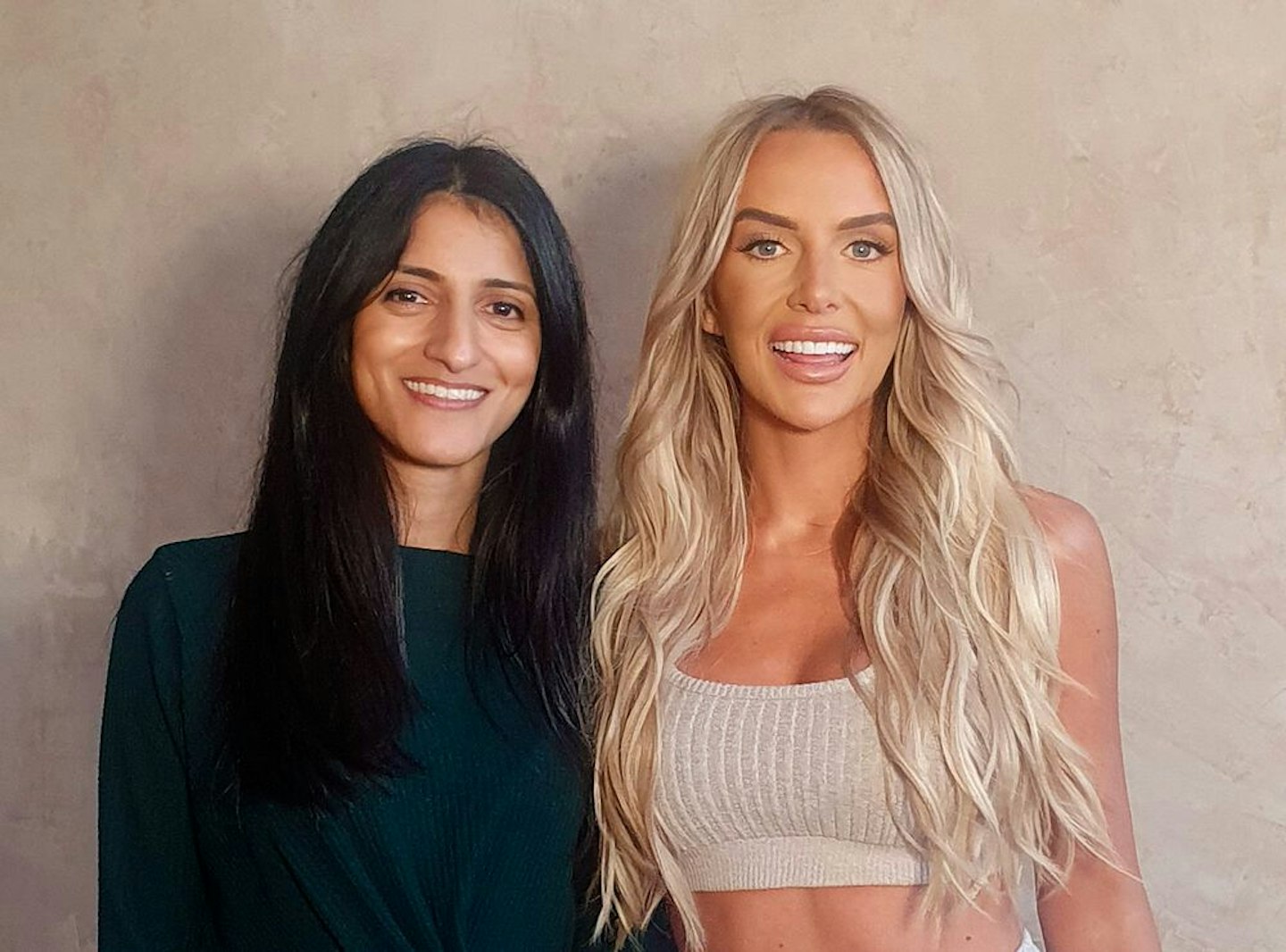 She adds, "Now that I'm older and wiser, I know better. But when I was younger, I ended up spending more money and having more procedures, to get my face corrected by a medically trained professional. I don't judge anyone for having work done if it makes them feel better, but people don't realise how unregulated the industry is."
Just before she entered the Love Island villa, the star had a round of Botox which had disastrous consequences.
"When my regular Botox nurse was on holiday, I went to someone who I mistakenly believed was medically qualified. He put the Botox in and within days my eyebrows had dropped into a frown position, and I had droopy eyelids. It completely paralysed my forehead, ruined my face and felt terrifying. When I went back for help, he said there was nothing he could do, I'd just have to wait for the feeling to come back."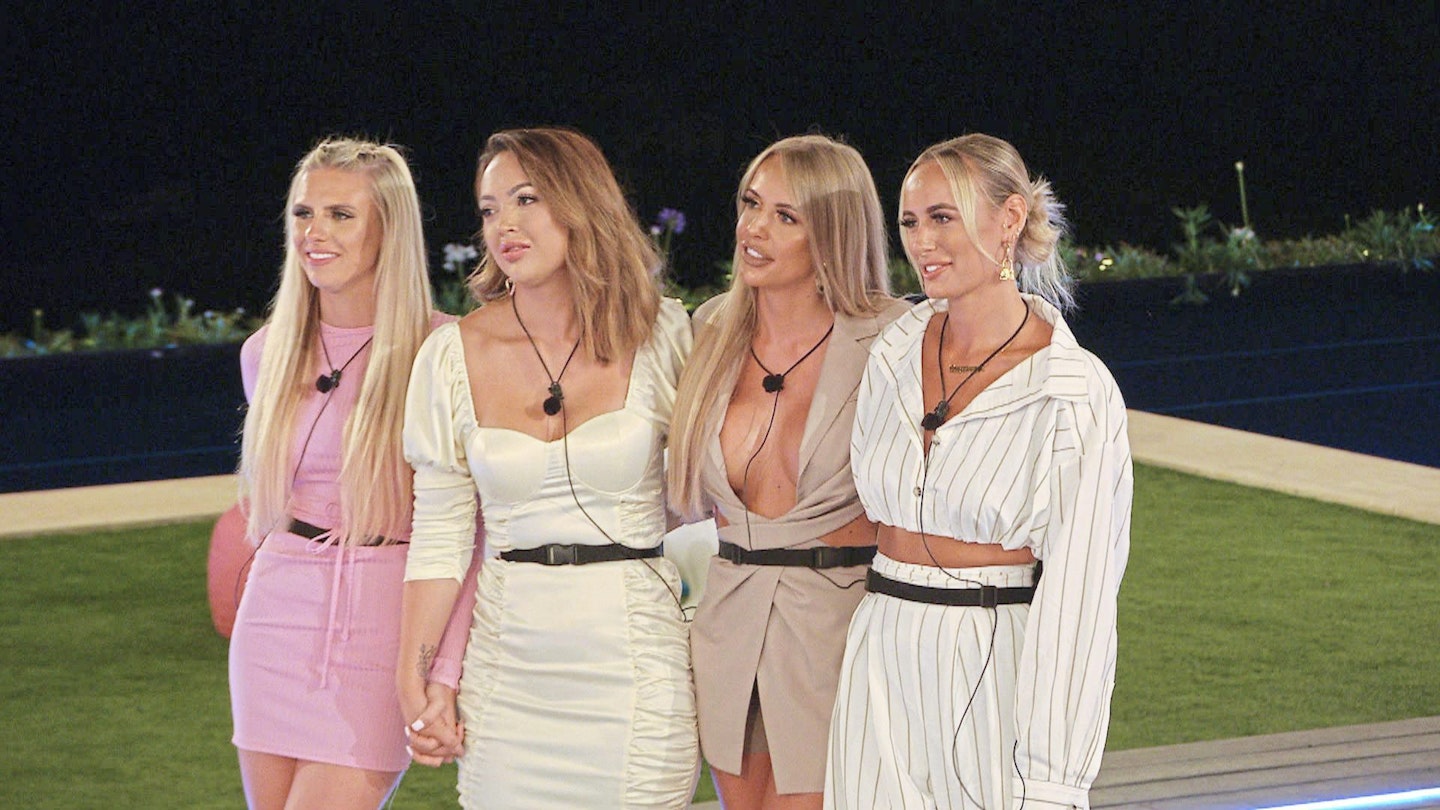 Faye, a former estate agent, admits she cried for weeks and tried to fix her botched face with tape. She says, "I freaked out and was in bits. It was just before Love Island and I thought this could ruin my chance, if they see me, they'll think, 'Oh my god, what has she done to her face?'
"For my interviews, I used tape either side of my face to lift it, it was actually horrendous. I felt so much guilt when it wasn't my fault. He shouldn't have been doing it in the first place. He injected the needle way further down than he should've into a muscle, and assumed it was a one-size-fits-all job."
Faye warns, "There are no licences needed, or anyone going round to premises to make sure they're clinical, and that they have a standard of cleanliness. Even food places have hygiene standards. The rate of infection is so high. I've been to places where they don't even wear gloves!"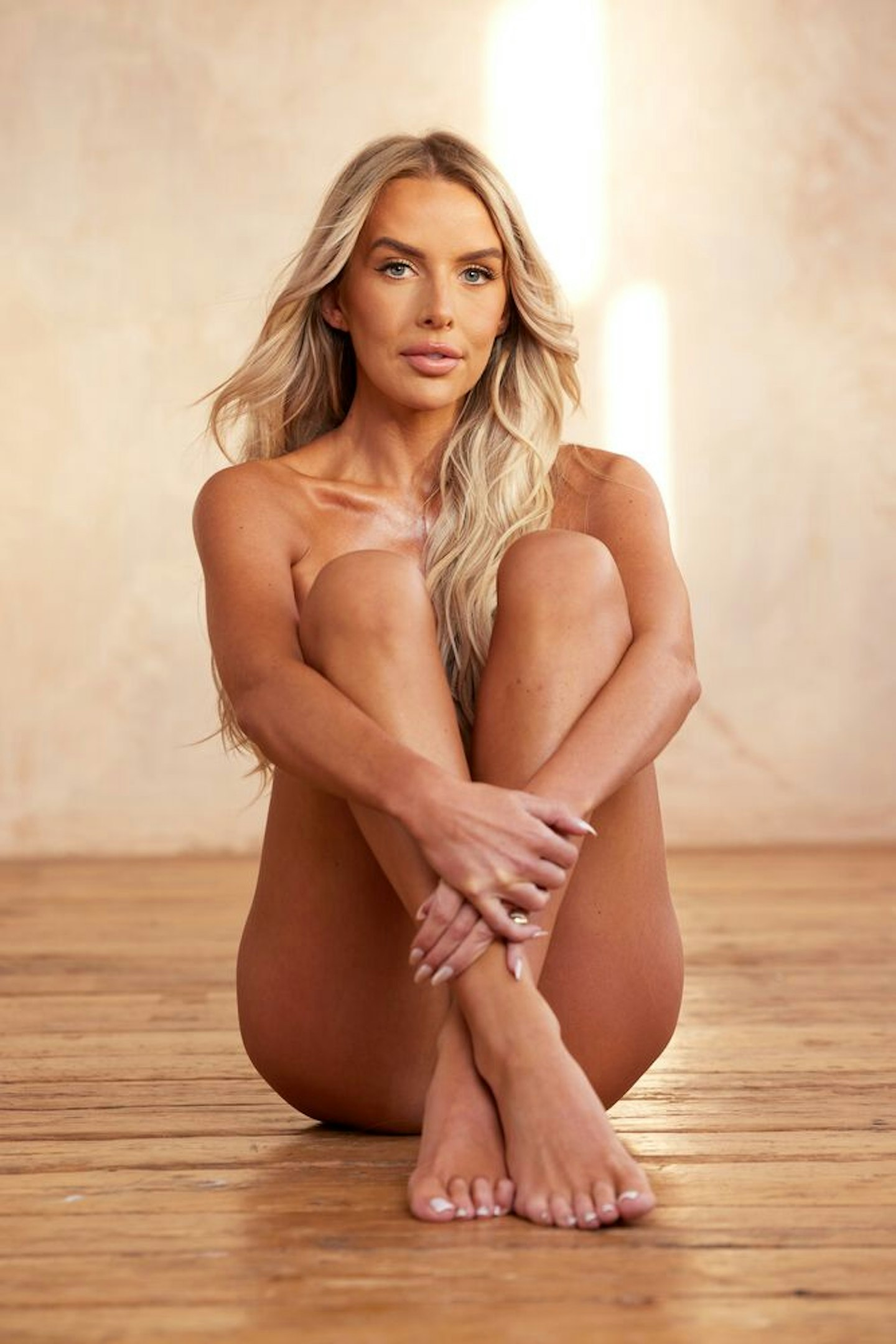 In a desperate bid, she attempted to solve the issue by having further procedures.
"I let someone try to fix it by adding filler into my eyebrow. It didn't work and luckily, I ended up dissolving it. I was in floods of tears for weeks before the feeling came back. By the time I got to the villa, I could have a laugh about it, I told them all what happened and said don't judge me on my face!"
And when Faye started injecting her lips with filler at 24, she readily admits she got swayed by picture-perfect adverts on Instagram.
"I'd always been self-conscious of the size of my lips – they didn't frame my mouth and I had really big teeth. I just wanted a bigger pout. I didn't have much money, but I'd see cheap deals with amazing before and afters on Instagram.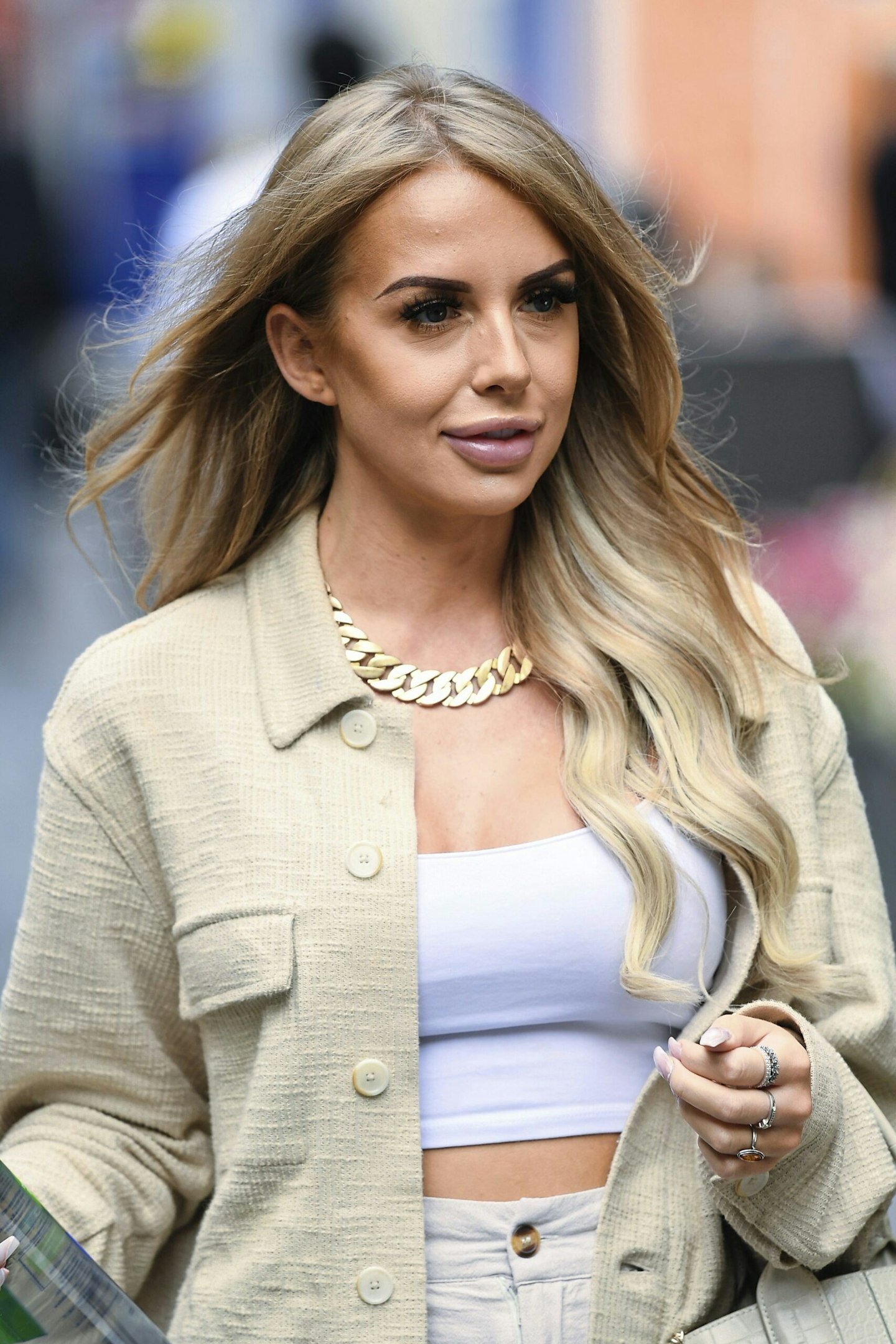 "Now I've realised that, like everyone else on social media, businesses will also only show their best side – they'll never post a botched procedure on their page!"
"I had between 4-5ml of filler in my lips which was a lot. I'd get used to it for a short while and then want more. If I wasn't getting the shape I wanted, I'd go to someone else."
When Faye saw herself on screen post Love Island, it dawned on her she'd gone too far. "My mum and dad told me numerous times my lips were too big, but I thought, 'what do they know?' Then I saw myself on TV with my Botox and lips merged together and thought 'Wow – my parents really did know something!' I thought it was just bad angles but when I saw clips of the show, I knew I'd gone too far. My lips looked like a baboon's arse, just swollen and painful looking. Even when I spoke, my lips didn't move."
She received her fair share of trolling too. "I got a lot of hate because of my lips. People would say, 'She's so ugly, how can she be on Love Island? I've seen better-looking people.' They said I wasn't a good example to younger girls, but my looks didn't define me at all and they still don't."
After leaving the villa, the star had her filler removed but has since had a small amount put back in.
"I had it all dissolved, and I knew it was the right thing to do, but because I'd stretched the skin so much, they were so wrinkly afterwards. They looked like a deflated balloon or a raisin and I could actually pick the skin and stretch it. I've had 0.5ml put back in, which is a small amount and I've no plans for more."
Faye laughingly adds, "People come up to me now and say, 'I'm so glad you had your lips dissolved, they looked awful' and I say, 'I agree with you!' I can't exactly argue with them!"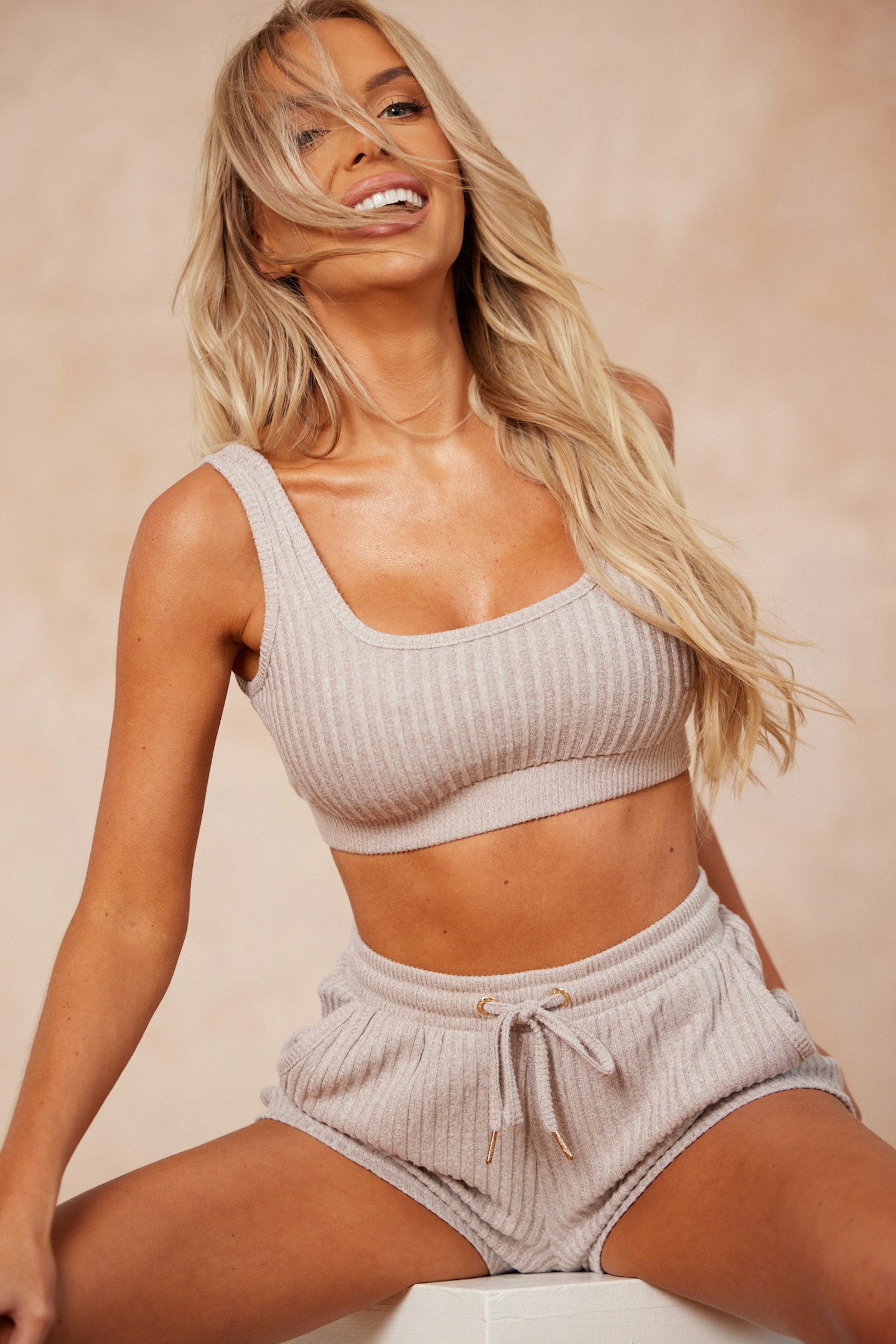 The star is also open about going under the knife to have breast implants just a month after her 18th birthday. She admits she hated her AA bra size and went up to a C-cup to boost her self-esteem.
"I'm not proud of it but when I was 13, I got caught stealing chicken fillets," she says. "I wasn't developing or wearing bras like other girls at school. I was really down about it and thought why can't I have big boobs like them? At 14, I knew I wanted a boob job and my parents supported me because they could see it was stressing me out. I had my first consultation days after I turned 18 and surgery one month later. As soon as I did it, my shoulders went back and I was much more confident."
But five years later, Faye underwent a second breast implant to take her to an F-cup, but admits the surgery was unnecessary. "I was immature and thought I'd get some big old whoppers," she laughs.
Shop Faye's loungewear look:
"I'd split up with my ex-boyfriend of five years, I'd had a rough time with it and decided I'd get bigger boobs. I just wanted to look good in underwear and bikinis, I was still wearing push-up bras and hadn't quite achieved the look I'd wanted. Now I realise I was very lost at that age. I didn't feel pressured, but I was trying to grow up a lot quicker than I should have. It's sad that I thought the way to get there was to change the way I looked."
And after recently experiencing a breast cancer scare, Faye's decided she'll eventually have her F-cup implants removed. In June, she revealed she'd discovered a lump in her breast during a girls' holiday. She admits she'd 'brushed it under the carpet' at first and suffered with 'sleepless nights' before going for scans. Luckily, she was given the all-clear but admits the experience has shifted her perspective.
"When I turn 30, I'll think about reversal surgery, I definitely don't want to be this size forever," says Faye.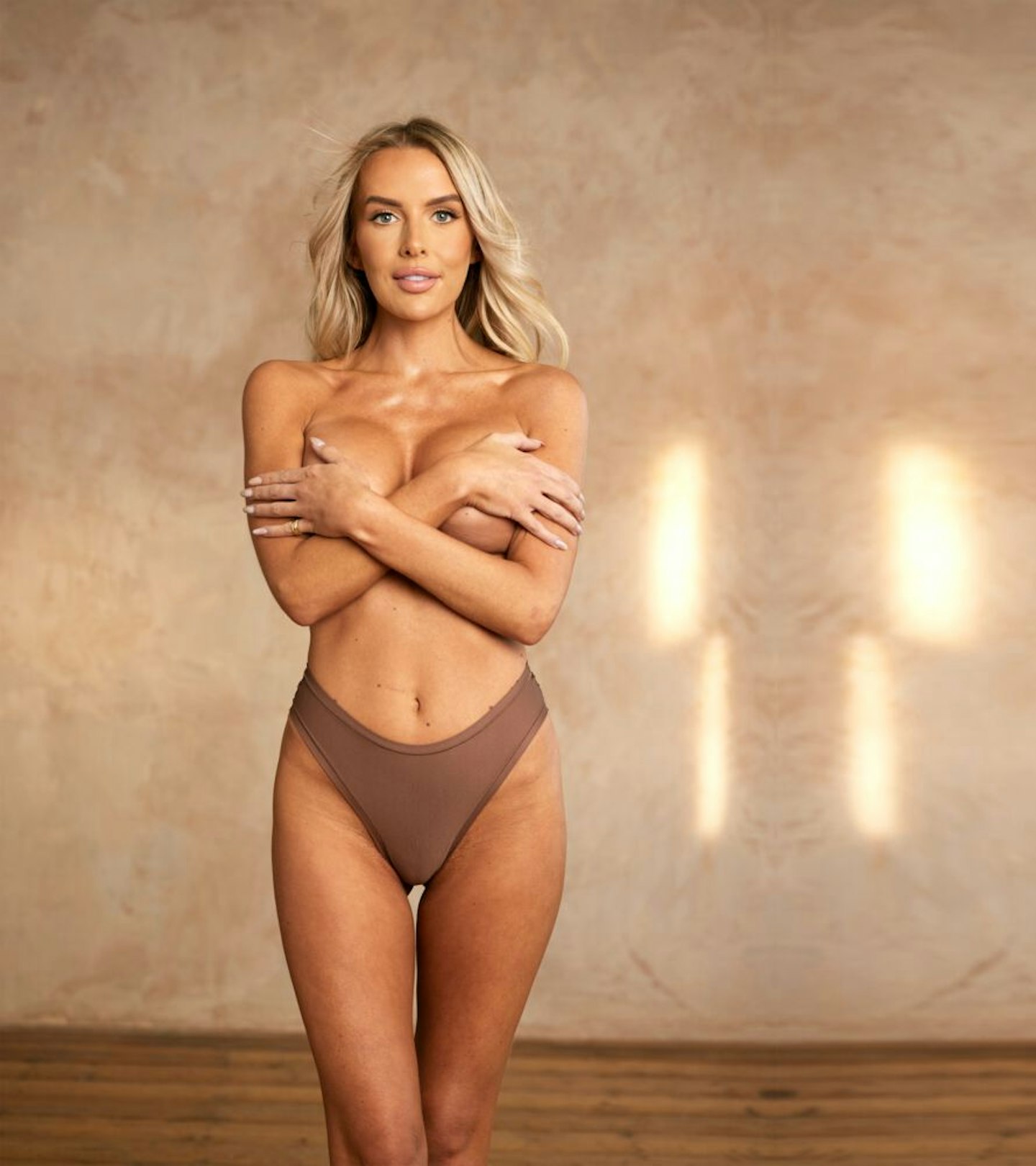 "I'm over it. Do I really want implants in my thirties? I'll be at a stage where I don't want my cleavage out all the time or have guys staring at that part of me.
"I want to be able to appreciate my body in a more natural way and when you have a scare, you see your body through a different lens."
She adds, "It's taken me a while, but I've realised that looks don't define who I am. I've been through a lot, but I don't regret any of it because I wouldn't be as strong as I am now or as passionate on bringing about change."
'Dating is the last thing on my mind'
Faye shocked fans when she split with ex-boyfriend Teddy Soares in February after 18 months together, citing they were in 'different places.' Now she says she's enjoying her 'single-girl era.'
"I don't speak to any of the male species apart from my hairstylist," she laughs. "I'm not dating at all, it's the last thing on my mind. It's taken me around 10 months to heal and to get over it, as I was very much in love."
Now she's clearer about what she wants in a future partner.
"I've learnt from my own mistakes and the correct way to approach situations, and that arguing is normal. But I want someone who can take accountability if they've done wrong. I want someone who is honest, trustworthy… and most importantly, loves dogs!"