Brushing our teeth is something that we do on auto-pilot. It is a practice we have been doing since we were small, and yet, did you know that many of us may not even be doing it correctly?
Look, nobody is perfect; we all occasionally forget to brush when we are super tired at night, or we end up brushing too hard or not for long enough. BUT, there is something we can do to make our oral hygiene a hell of a lot easier - enter the electric toothbrush.
Of course, this is not new news; electric toothbrushes have been around for ages - but with recent advances in AI and technology, our teeth brushing game can be taken to the next level.
There are even electric toothbrushes that can be connected to an app to tell us where we can improve and give us an analysis of our oral hygiene techniques - crazy, right?
If you would rather have something simple and effective, then there are plenty of other options with different modes to ensure you keep your teeth and gums in tip-top shape.
With that in mind, check out our top picks of electric toothbrushes ranging from under £50 to higher-end. Trust us; this is an investment you won't regret.
The best electric toothbrush
The best all-round high end electric toothbrush
Description
Brushing your teeth just got high tech with the Oral-B i09 electric toothbrush. For the ultimate
Like most electric toothbrushes, it has two pin charger, so you will likely need an adapter to charge. When it has been charged, it will last for three hours. We love that it comes in a charging carry case and an additional toothbrush head.
The best looking electric toothbrush
Description
The Sonic+ is stylish, high quality and comes at an affordable price. While levelling up your oral
Tried and tested by Ellen Kinsey, Commercial Content Writer for Closer Online: "Not only is this the most attractive electric toothbrush I have owned, but it is also one of the best. This is the perfect mid-range electric toothbrush if you want something powerful but easy to use. The four modes are great, and the sensitive mode is also a great addition. If you are looking to upgrade your electric toothbrush but don't need all the special features, this is a great pick."
The best three pin charger electric toothbrush
Description
This Japanese toothbrush not only has a three-pin plug (so no adapter needed) but also looks super
Description
If you are looking for a toothbrush to perfect your brushing technique without having to visit the
It also has a notification that tells you if you used too much pressure and will reduce the speed to fit your needs. Plus, it has all the standard features such as six modes to choose from, a timer, four round brush heads, a travel case and a 14-day battery life.
The best low-cost electric toothbrush
Description
If it's something cheap and cheerful you're after, then the Oral-B Pro 600 CrossAction Electric
The best electric toothbrush for oral hygiene discipline
Description
This brush means business. It's equipped with motion sensors and powered by AI, which learns about
Best sustainable electric toothbrush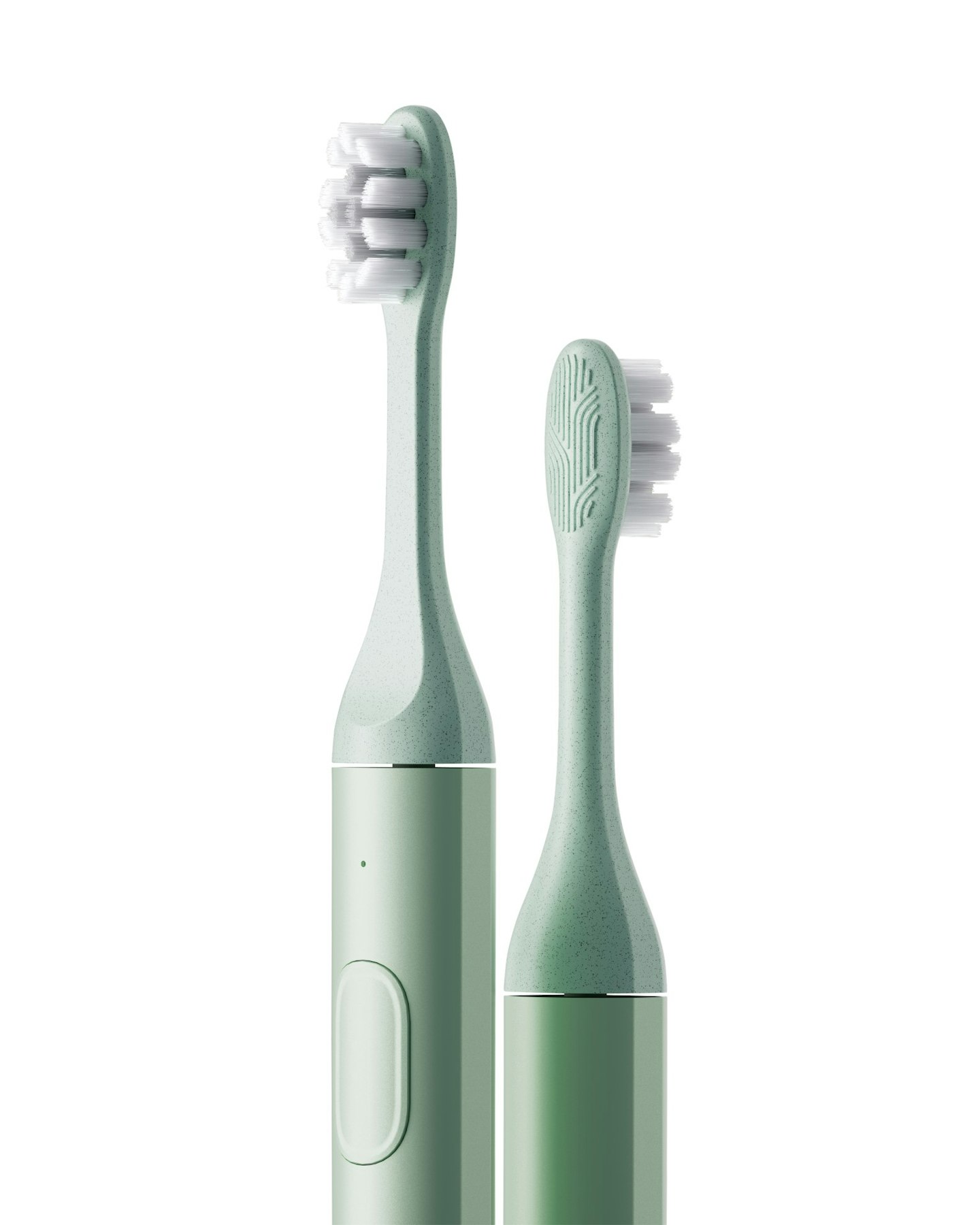 Amazon
Description
SURI electric toothbrushes use recyclable plant-based heads and bristles and the slim aluminium
What to read next
We've found the best bamboo toothbrushes that will put a smile on your face
Are electric toothbrushes better?
It is true that electric toothbrushes clean teeth and gums far better than a manual toothbrush, according to the findings of a new study.
Scientists found that people who use an electric toothbrush have healthier gums, less tooth decay and also keep their teeth for longer, in comparison with those who use a manual toothbrush.