Are you thinking about ditching the plastic or electric toothbrush, and swapping it for a bamboo alternative? If the answer is yes, then you've come to the right place as we've brushed up on our knowledge to bring you everything you need to know about bamboo toothbrushes.
CHECK OUT: the best bamboo toothbrushes that you need in your bathroom
Whilst we may receive commission for purchases made through our links, we never allow this to influence product selections.
best bamboo toothbrushes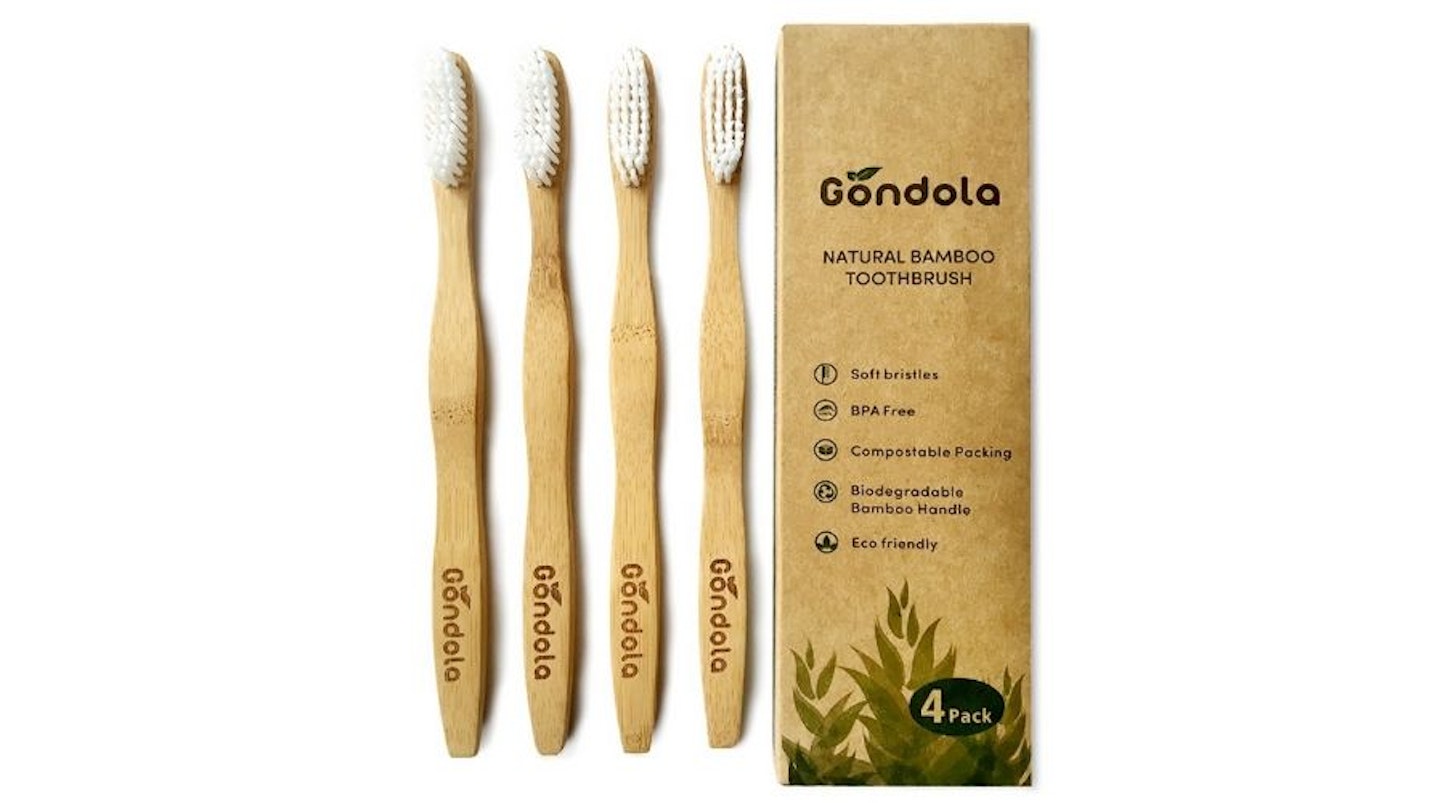 1 of 5
Gondola Bamboo Toothbrushes
Do you want to be more environmentally conscious? Swap your regular toothbrush for this bamboo one. The bristles are soft, it cleans your teeth well and has a stylish finish.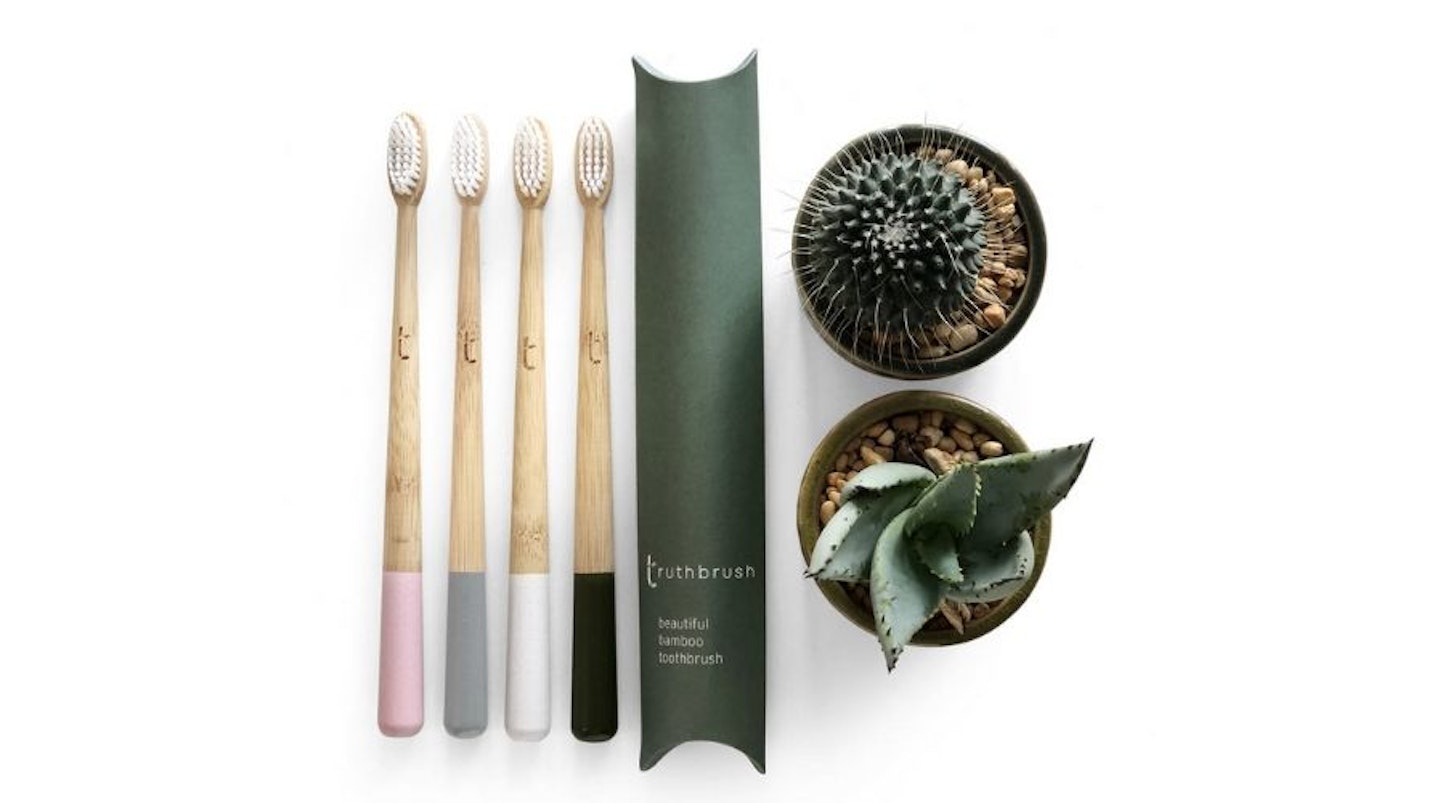 2 of 5
CREDIT: Not On The High Street
Plastic Free Bamboo Toothbrushes
This bamboo brush and its plant-based bristles are everything you could want and more. The splash of colour on each one means you can fight over which one you have.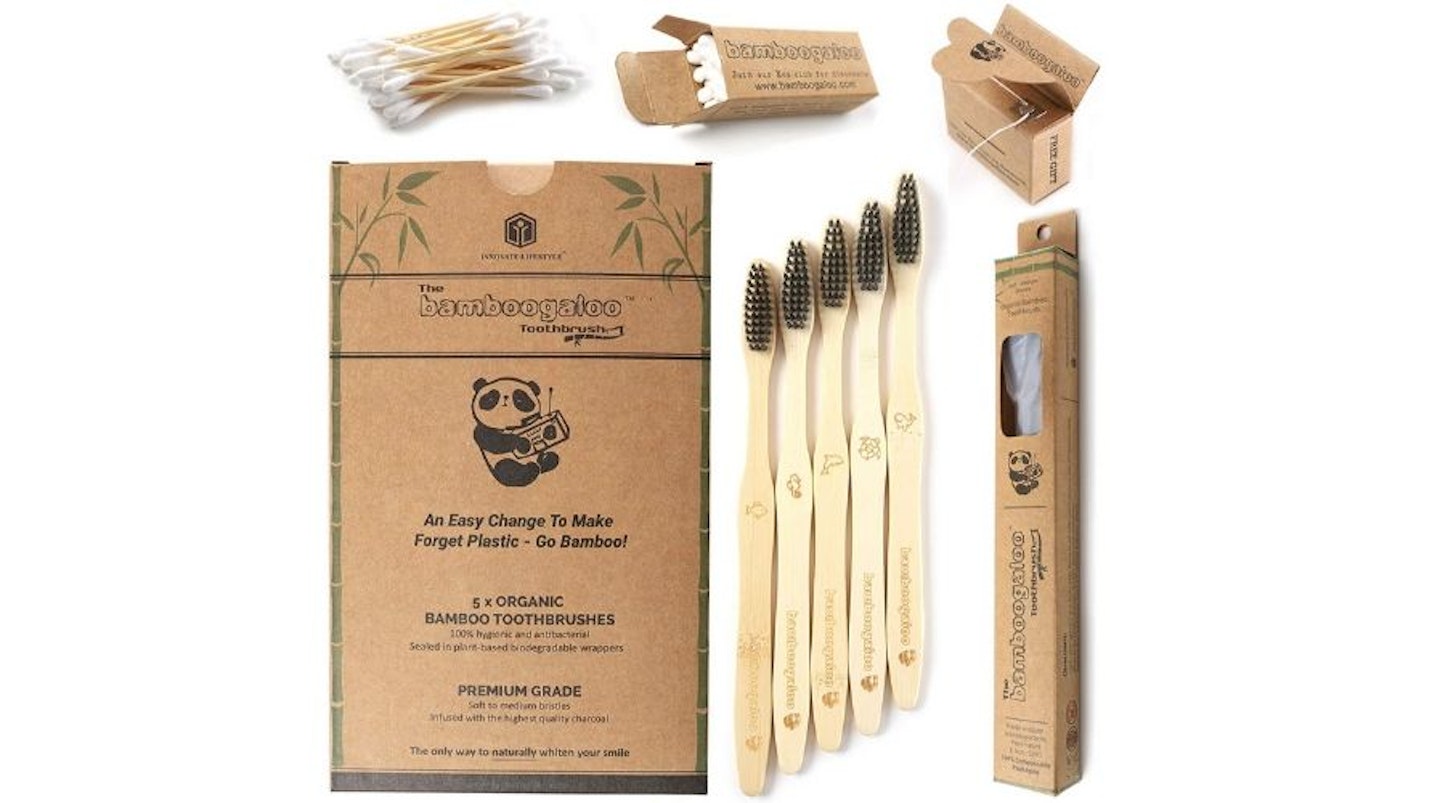 3 of 5
BAMBOOGALOO Premium Bamboo Toothbrushes - 5 Pack with Bamboo Cotton Buds & Dental Floss
Looking for a firmer brush? This biodegradable toothbrush will help to get into those hard to reach areas, leaving your teeth feeling sparkling clean.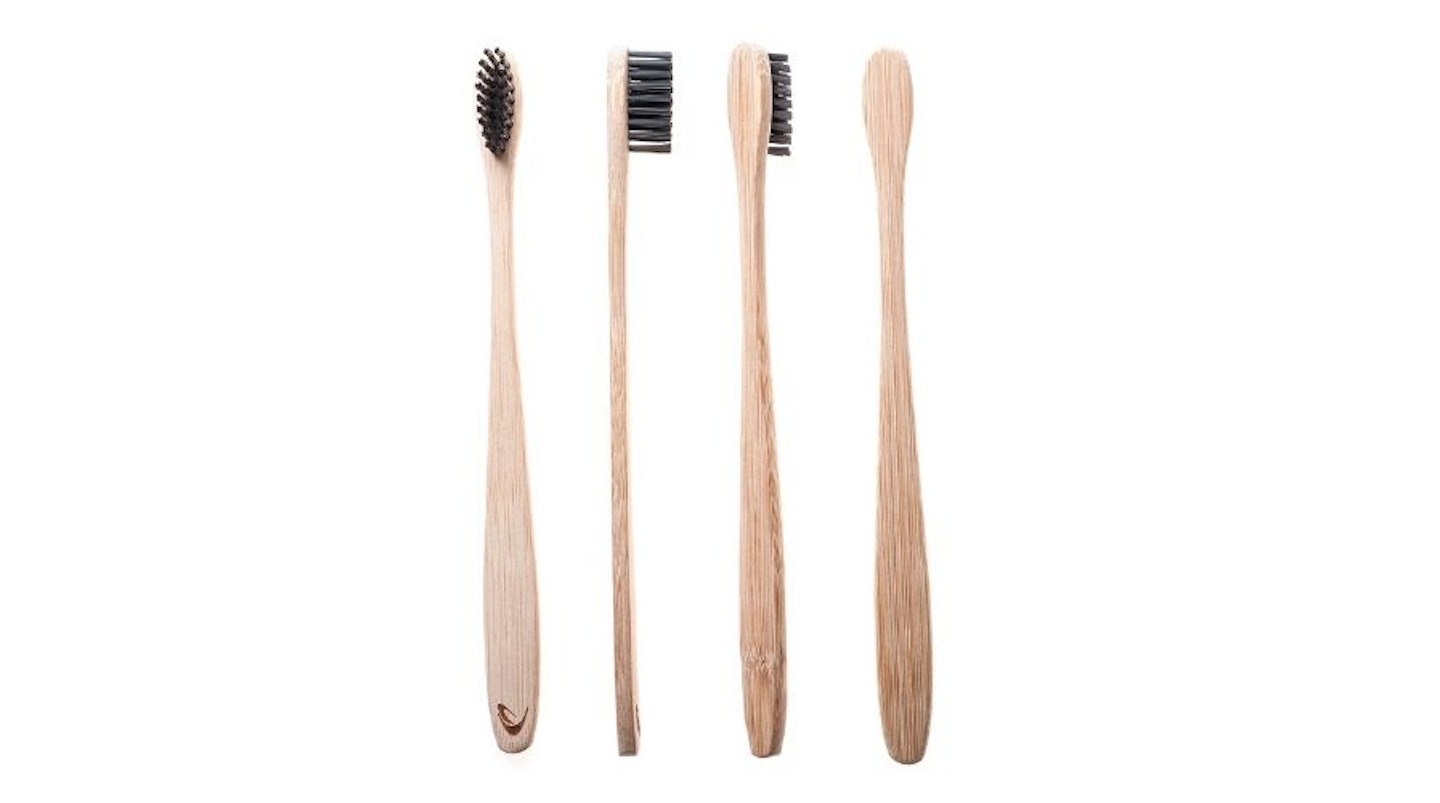 4 of 5
Bamboo Toothbrush with Charcoal Bristles by TEVRA
With just one use, you'll never go back to plastic again. Not only are you doing your bit to save the planet, but these bamboo toothbrushes are fantastic if you have sensitive gums.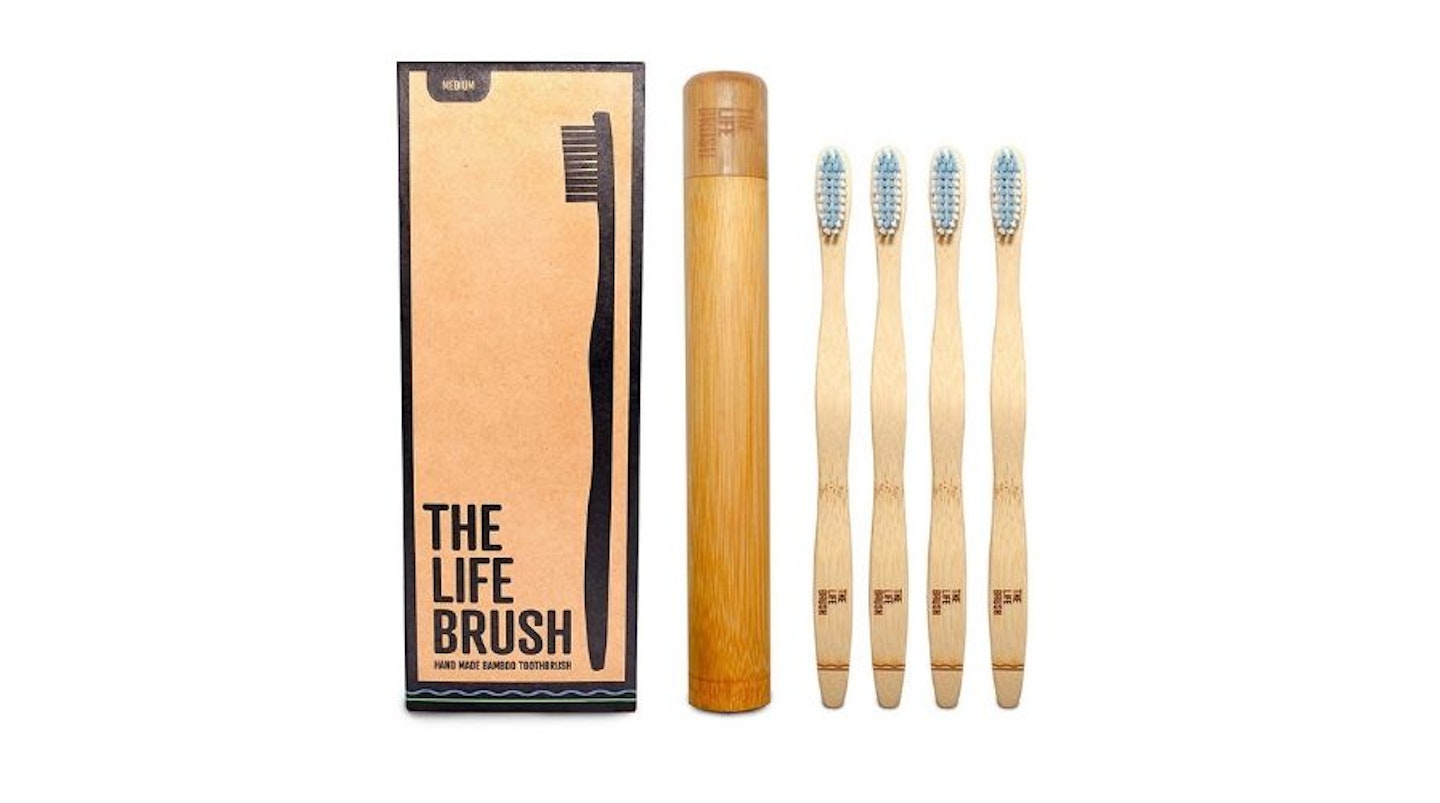 5 of 5
Bamboo Travel Toothbrushes and Case - 'The Life Brush'
The head and handle are designed specifically to ensure each brush cleans your teeth and gums effectively. Plus, the travel case allows you to protect your brush on the move.
FAQ time:
Are bamboo toothbrushes biodegradable?
The answer is yes! This will breakdown if it's placed in compost for around six months.
What are bamboo toothbrush bristles made of?
Each toothbrush makes bristles out of different materials. It's important that you check because some bristles aren't biodegradable.
Can I recycle my bamboo toothbrush?
Again, check the material list before you buy to make sure your toothbrush is fully plastic-free.
When should I replace my bamboo toothbrush?
Replace your bamboo toothbrush the same as any other type – every three to four months or once there's visible damage to the bristles.
What is a bamboo charcoal toothbrush?
A bamboo charcoal toothbrush has bristles made from activated charcoal. If you want to find out more about activated charcoal read up about it on Closer article - Sort your teeth out with charcoal toothpaste.
How to clean bamboo toothbrush?
After brushing your teeth, make sure you rinse the bristles and remove any food debris. Then before storing, ensure this is dry by dabbing it with a towel.