Here at Closer, we know that life can sometimes get on top of you. While trying to balance work and life, staying healthy, socialising, relationships and hobbies (not to mention if you have children, too), it's more important than ever before to look after yourself and try to de-stress as often as you can.
Whatever comes your way, it's super important to relax and focus on your health - both mental and physical. Mental health charity, Mind, shares lots of useful information including where to find support, other people's stories and news updates.
It's OK to get a little bit of help to de-stress, whether that's by reaching out to a charity, a colleague or even just treating yourself to something that's just for you. Activities like having a candlelit bath or writing in a diary, going for. a walk or listening to a podcast - you don't always need to hit the yoga mat to help you feel more zen (but that's a good option, too).
Here are some of team Closrer's favourite products that'll help you have a more mindful moment each day.
SHOP: The best stress-relief products
The best stress-relieving buys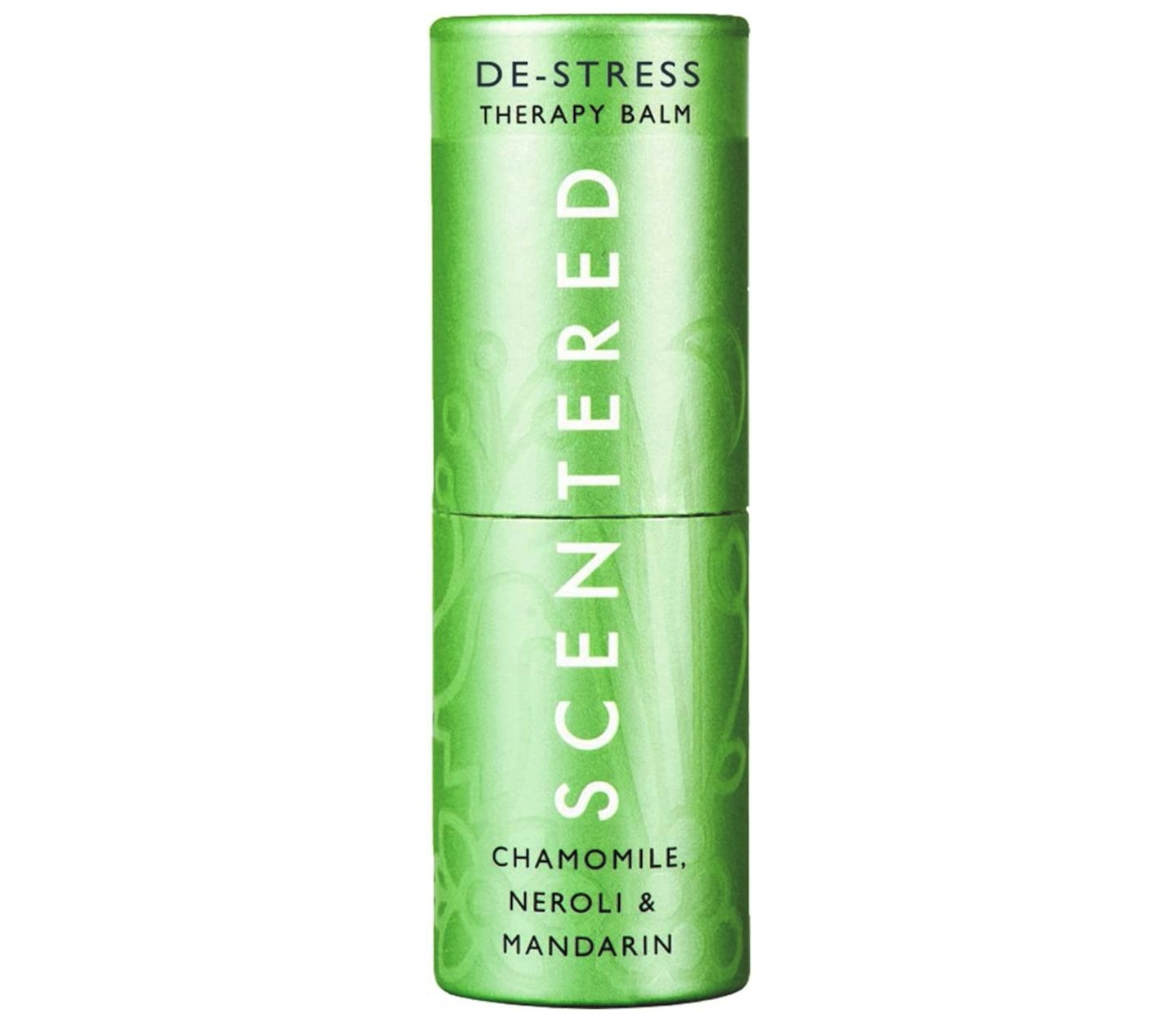 1 of 14
Scentered DE Stress Aromatherapy Balm Stick
Apply this nourishing balm to pulse points and inhale the uplifting scents of camomile, mimosa and jasmine to ease away any tensions.
A reviewer said, " I am delighted with this gorgeous rescue remedy for stress. I'm rubbing it on my pulse points now at my stressful desk! Stop, Inhale and reset - it smells amazing and I love the immediate calming effect it as on my mood."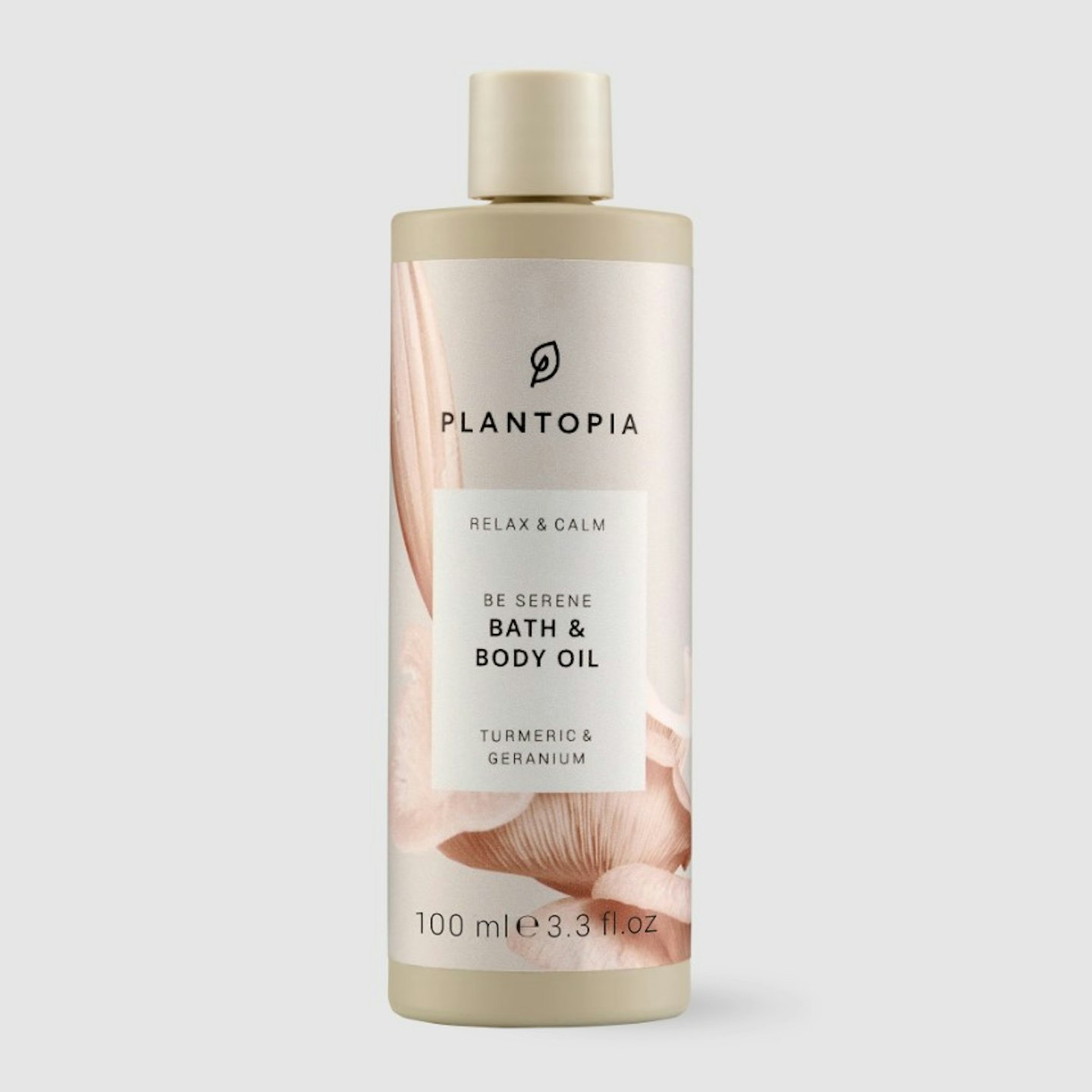 2 of 14
Plantopia Relax & Calm Be Serene Bath & Body oil
A body oil straight out of the bath is a great way to relax the body and feed it with all the goodness it deserves. Plantopia has recently launched this beauty, made from turmeric and geranium.
A reviewer said, "I usually use this post-bath on a Sunday evening to relax and reset for the week ahead. It leaves my skin super soft and supple and the smell is absolutely gorgeous and stays on the skin even hours after!"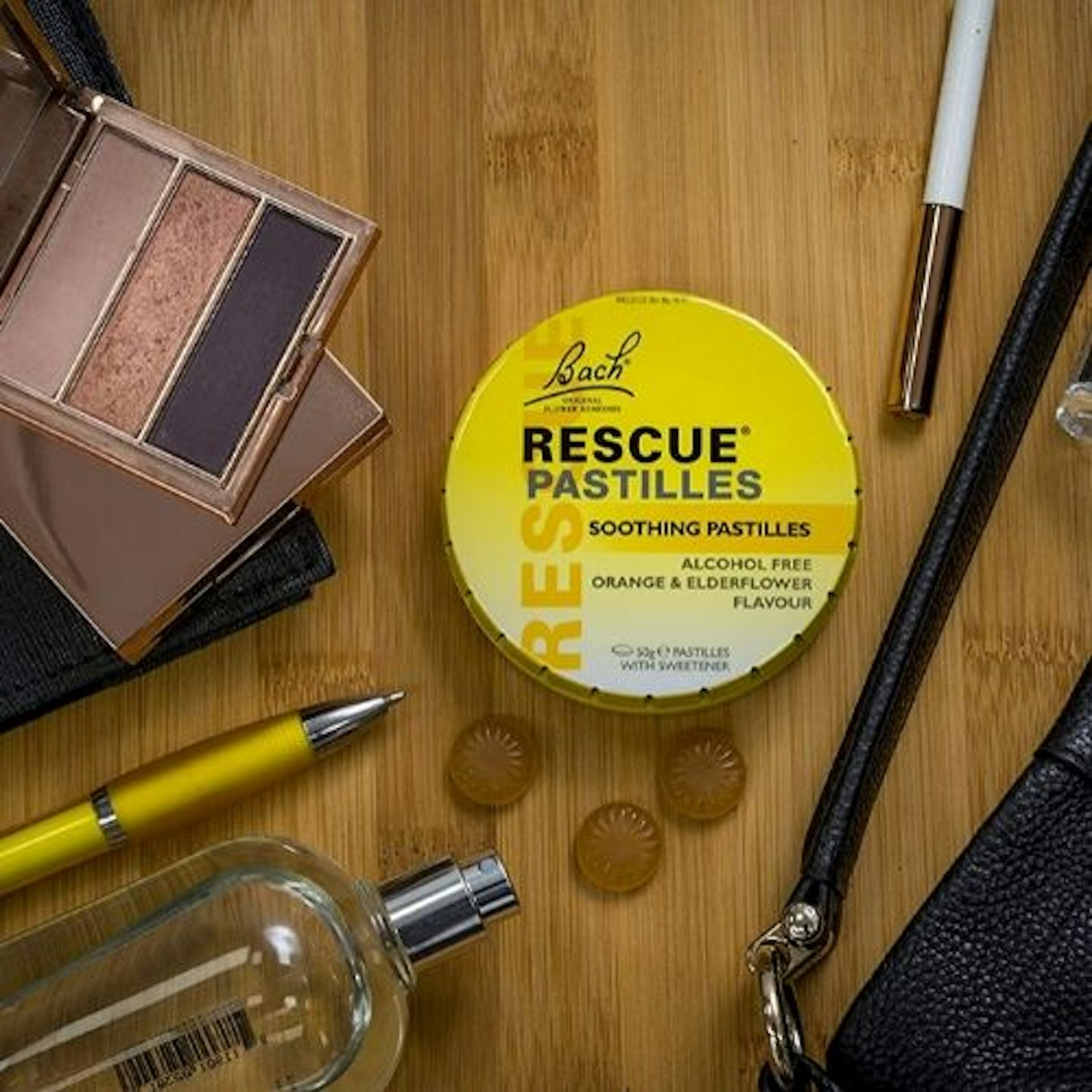 3 of 14
RESCUE Remedy Pastilles
These soothing pastilles will help to relax you in stressful situations on the go, their click-shut tin is perfect for popping in your handbag.
A reviewer said, "Love these so much and they really do help if I'm tense."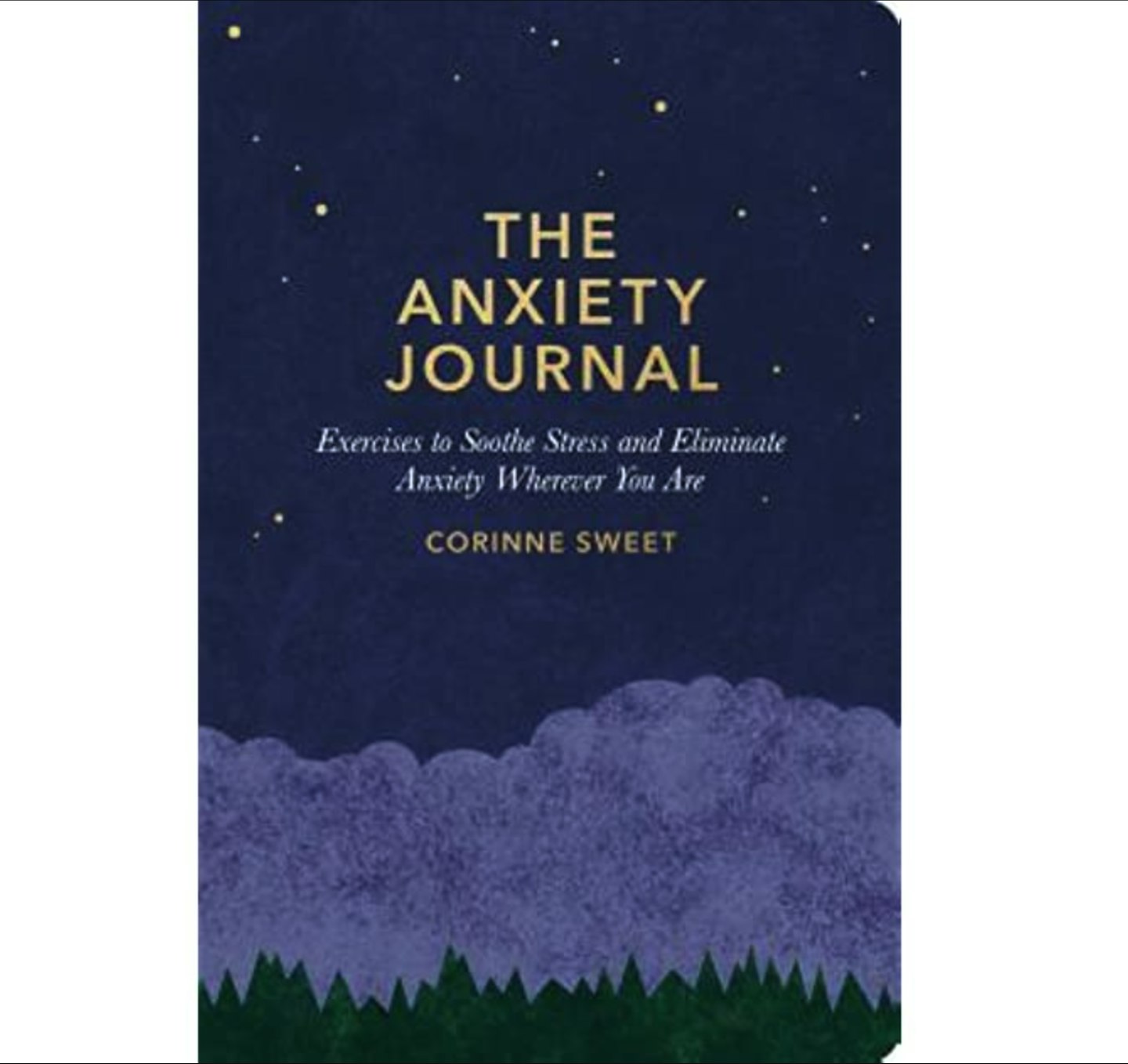 4 of 14
The Anxiety Journal: Exercises To Soothe Stress And Eliminate Anxiety Wherever You Are by Corinne Sweet
It's a tool to help you understand anxiety better as well as feeling calm and peaceful.
A reviewer said, "My mum has had severe anxiety for a number of years, I bought her this book as a gift and she can't put it down! She absolutely loves that it's so relatable and feels like she can put her thoughts on to paper to express herself properly. Money well spent!"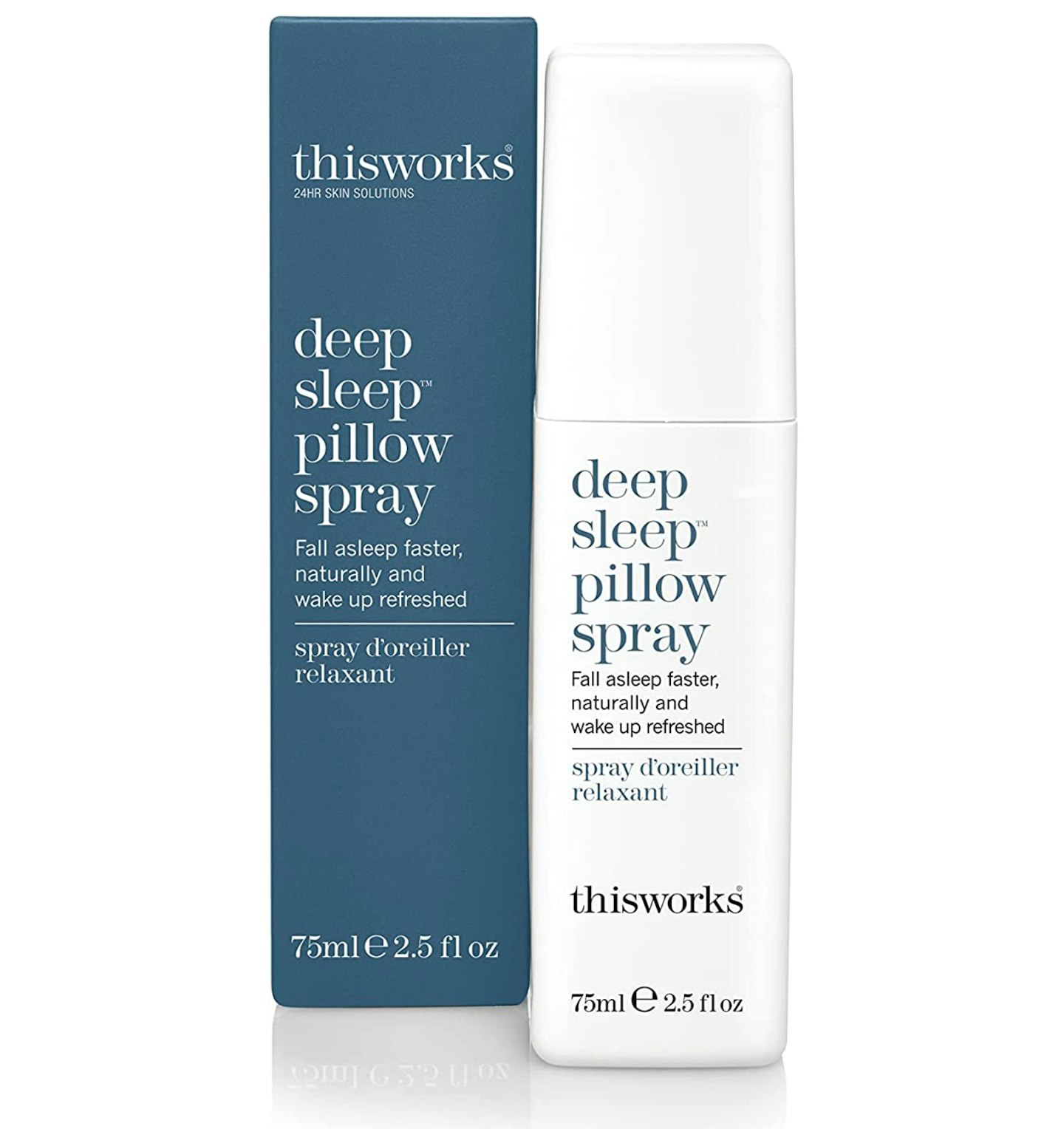 5 of 14
This Works Deep Sleep Pillow Spray
Forget restless nights and sleep easier with this fast-acting pillow spray. It will help you to relax and helps to reduce anxiety.
A reviewer said, "THIS WORKS!!!! I'm not just saying that either - I have insomnia and this is the only pillow spray I've used that has actually worked. The lavender is really calming too, and I'd recommend to download the 'Calm' app and listen to their lavender field sleep story as you drift off - the two combined means I've had weeks of undisrupted sleep!"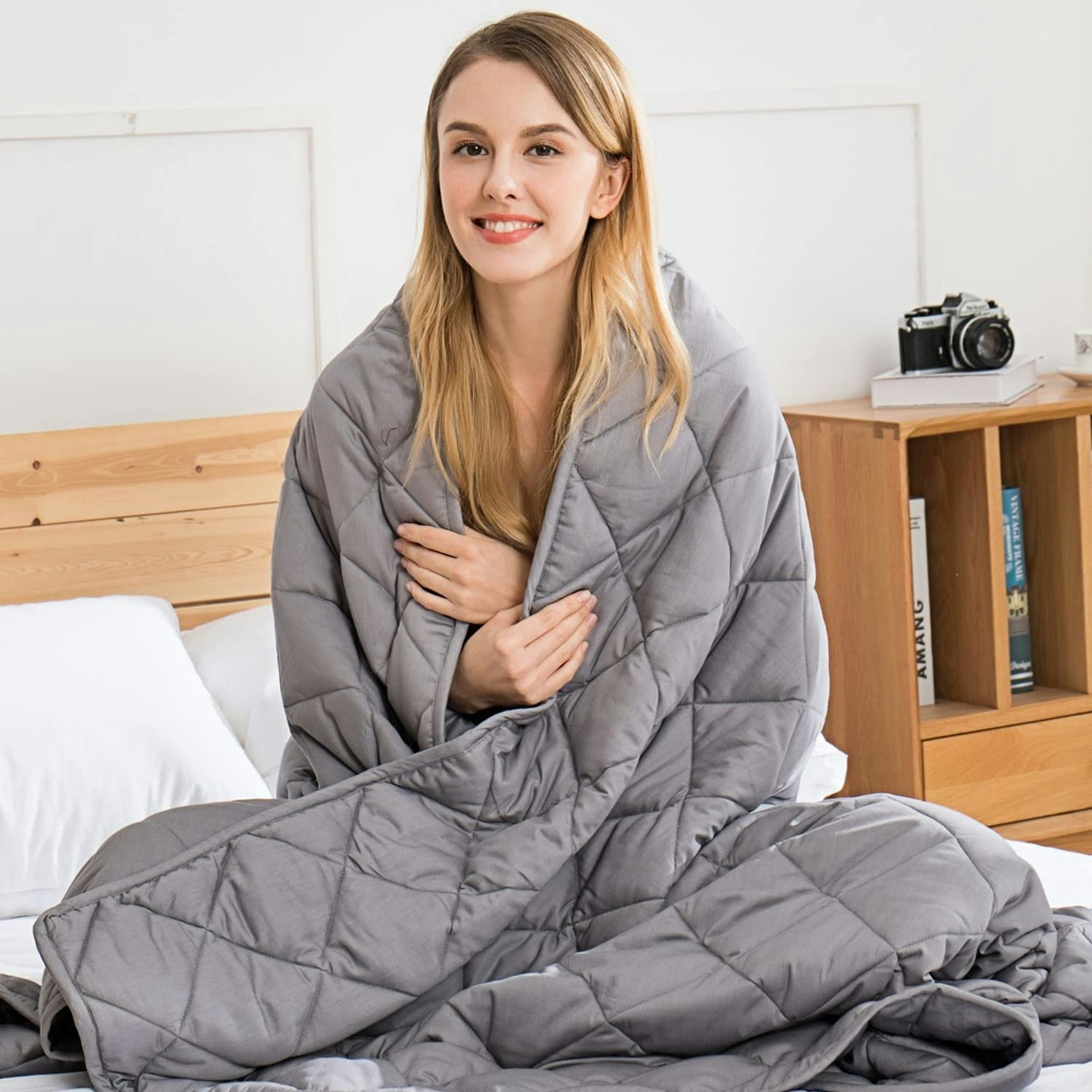 6 of 14
jaymag Weighted Blanket
Whether you're listening to a guided meditation or reading a book, this weighted blanked is really comforting. A reviewer said, "This blanket is well made. Although it feels very heavy if you try and move it all at once, when it is draped over me it is very comforting and definitely helps me to relax. I have woken less often in the night since this arrived (over a week now) and although I do still wake up, I find it easier to settle back to sleep than I did before. Altogether, I am very pleased with this blanket and feel it was a worthwhile purchase."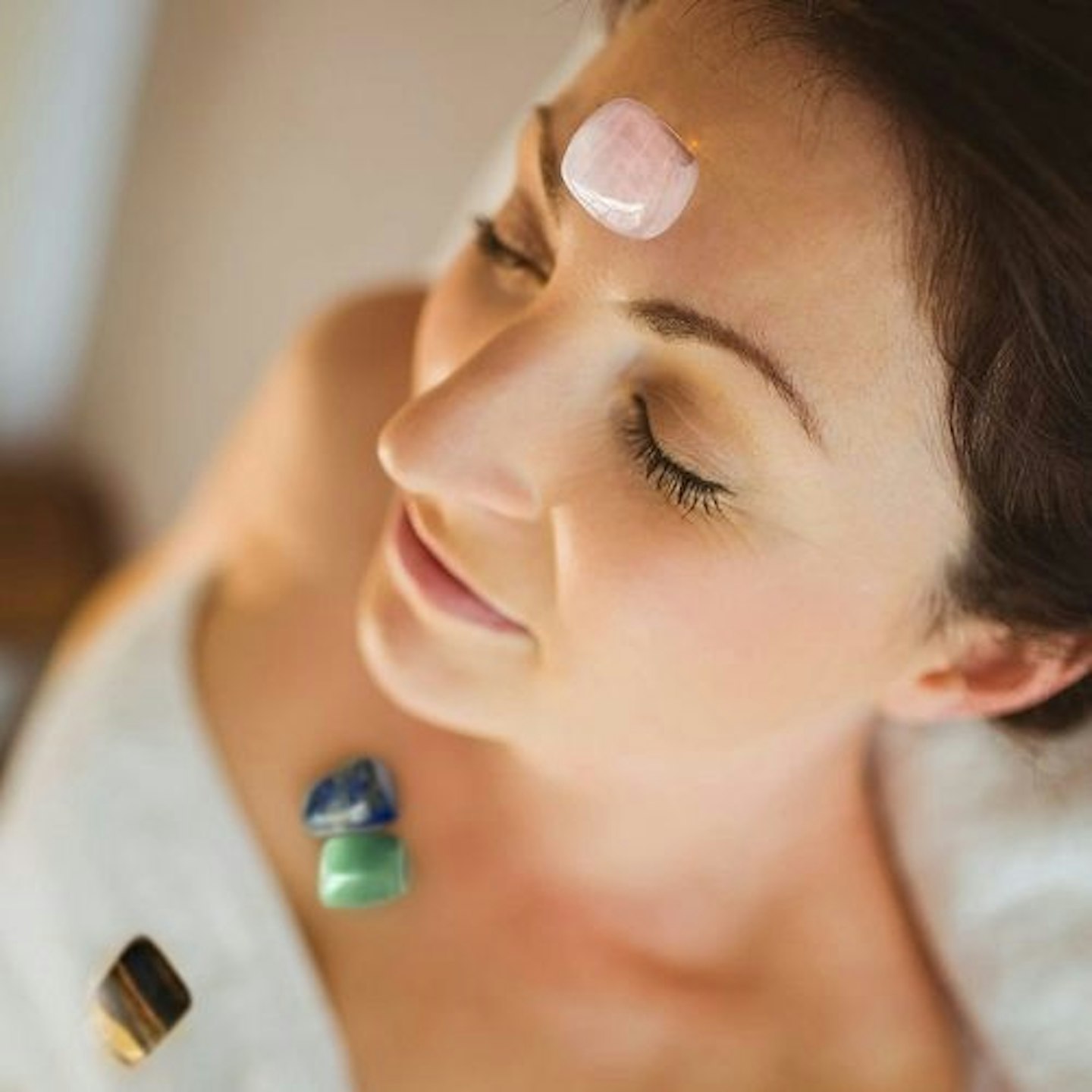 7 of 14
Natural Healing Crystal Chakra Stones
This one isn't for everyone, but holding a calming crystal in your hand is great for focusing. This set of 8 chakra crystal stones can help you to be centred and return your attention to your breath.
A reviewer said, "Beautiful set of crystals - they have a nice weighted feel to them and they're a great size. You get a really nice feeling being around them and I've been using them placed over each chakra point during meditation and before bed and they're such a great tool to add to any calming practice."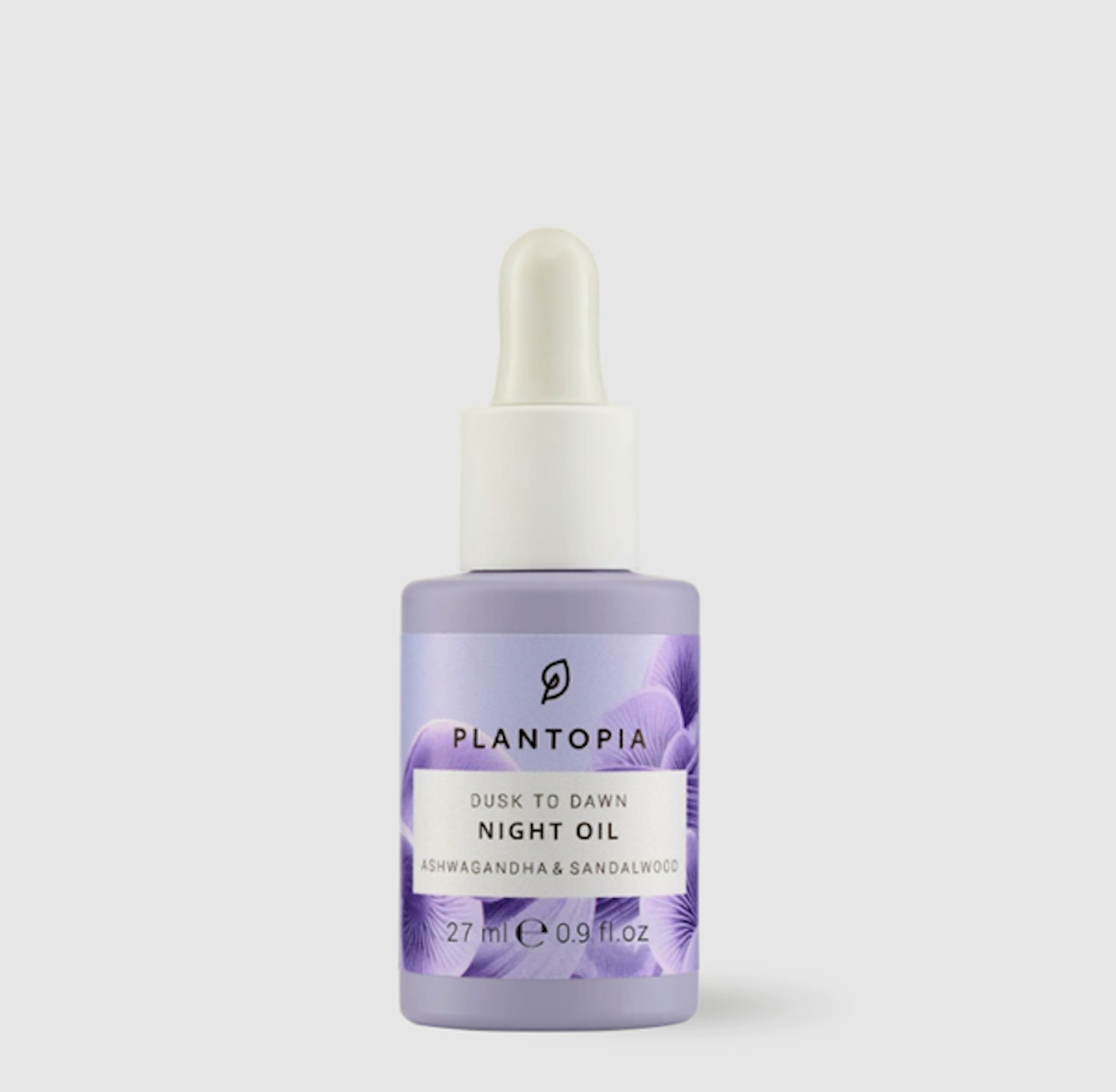 8 of 14
Plantopia Rest & Sleep Dusk To Dawn Night Oil
If you need something that will help drift you off to a gorgeous night's sleep whilst also providing your skin with a little extra comfort, this night oil by Plantopia is just what you need.
A reviewer said, "Wow! I don't get the best sleep but last night I used my new 'at ease' salts followed by this amazing night oil and I had the most wonderful 10-hour sleep and the dreamiest-looking skin this morning (if I do say so myself)."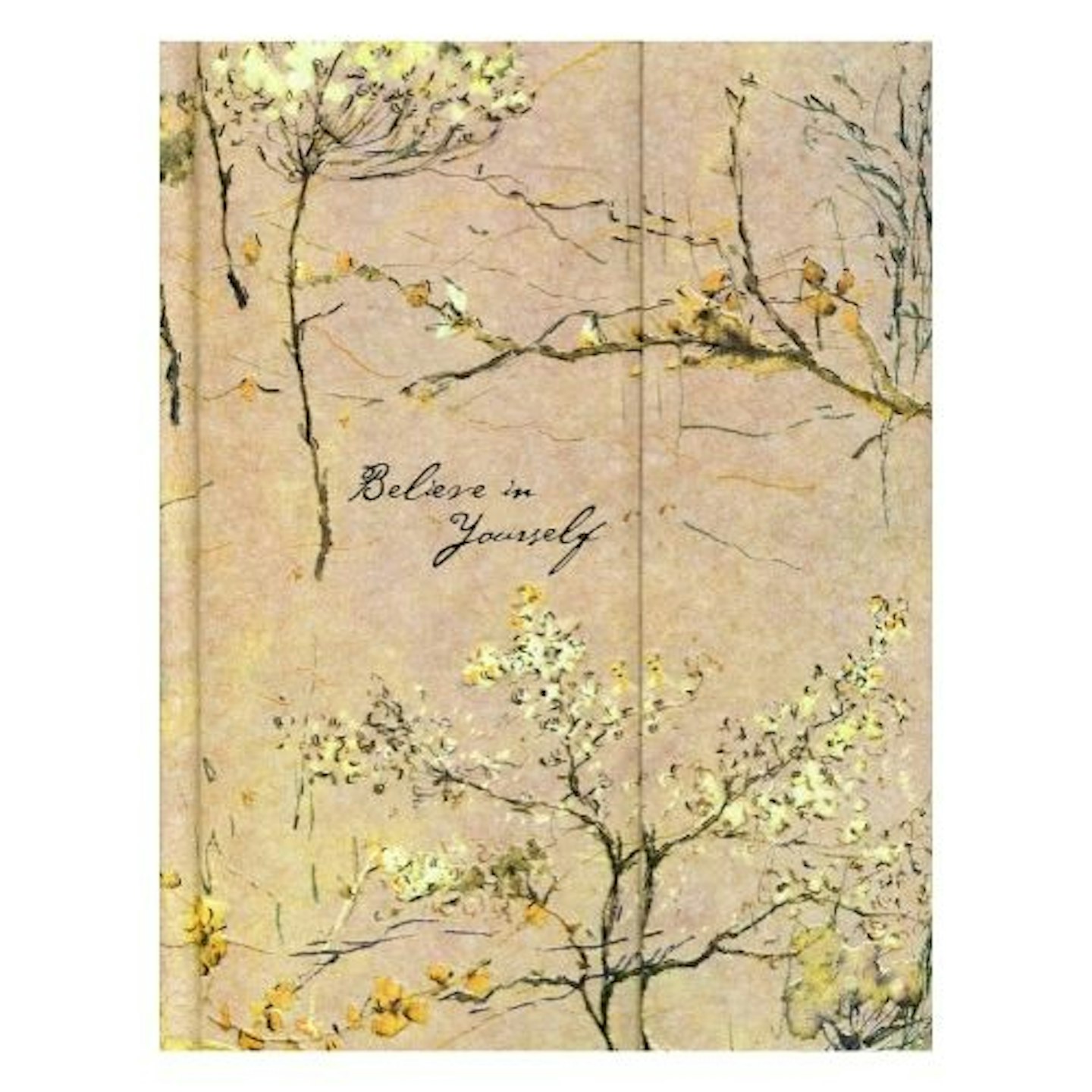 9 of 14
Believe In Yourself Journal
Jot down your thoughts and worries in this notebook, try not to let your mind wander to those thoughts again. Plus, it's a great place to put your daily affirmations in.
A reviewer said, "This is a nice looking and very well-presented journal. It features a magnetic closing clasp which secures the cover and protects the pages inside. It is good quality paper and very sturdy. The quality of the item makes it good value for money and if you are looking for something to write in as a journal, I would recommend this. You don't need to worry about it going out of date like a diary as the pages are not dated."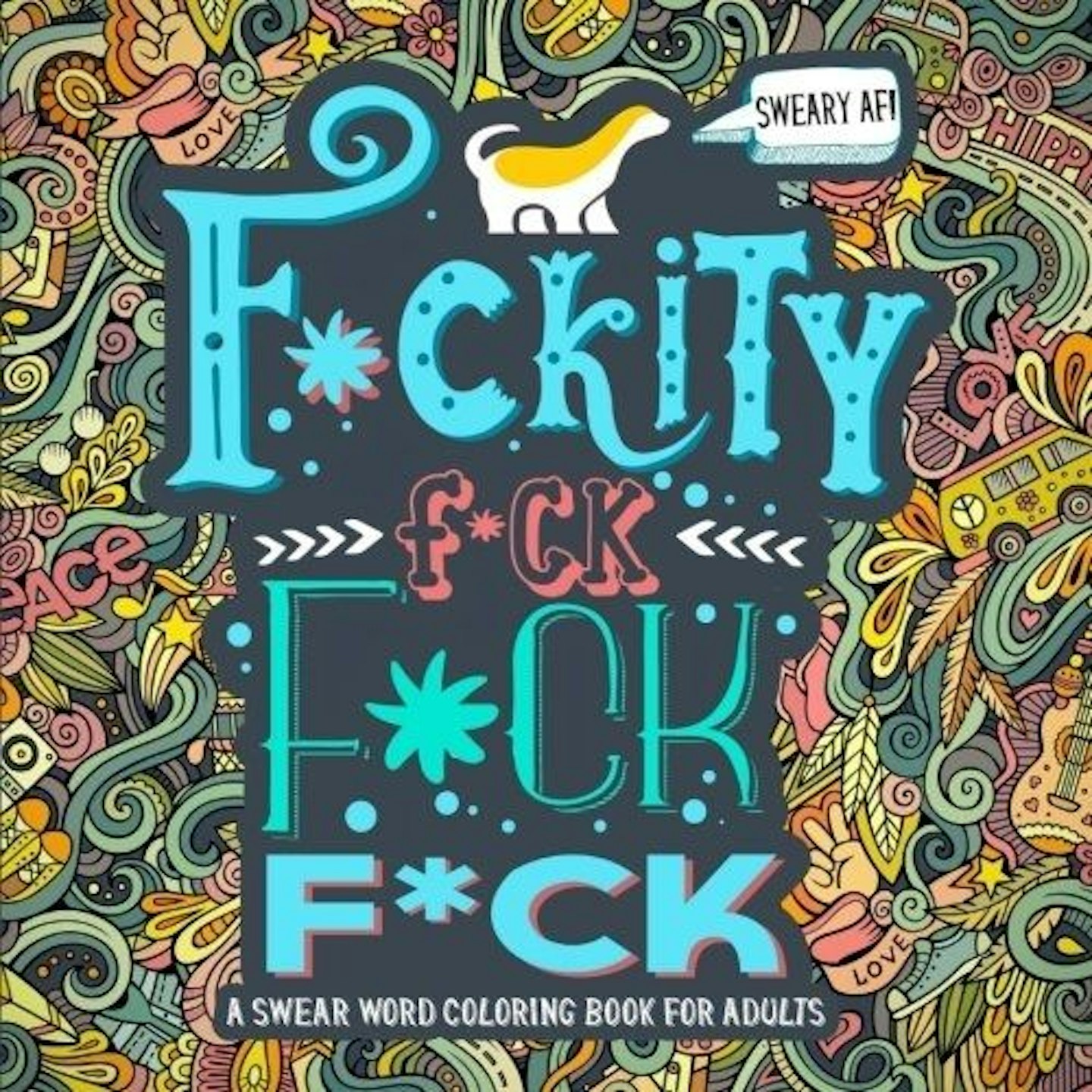 10 of 14
A Swear Word Coloring Book for Adults
Strictly for adults only! But, a whole load of fun and a fab way to unwind after a long day working or looking after your kids.
A reviewer said, "I LOVE THIS SOO MUCH!I bought it for my brother who likes to colour to keep calm and has a very fowl mouth so I know he will love it too."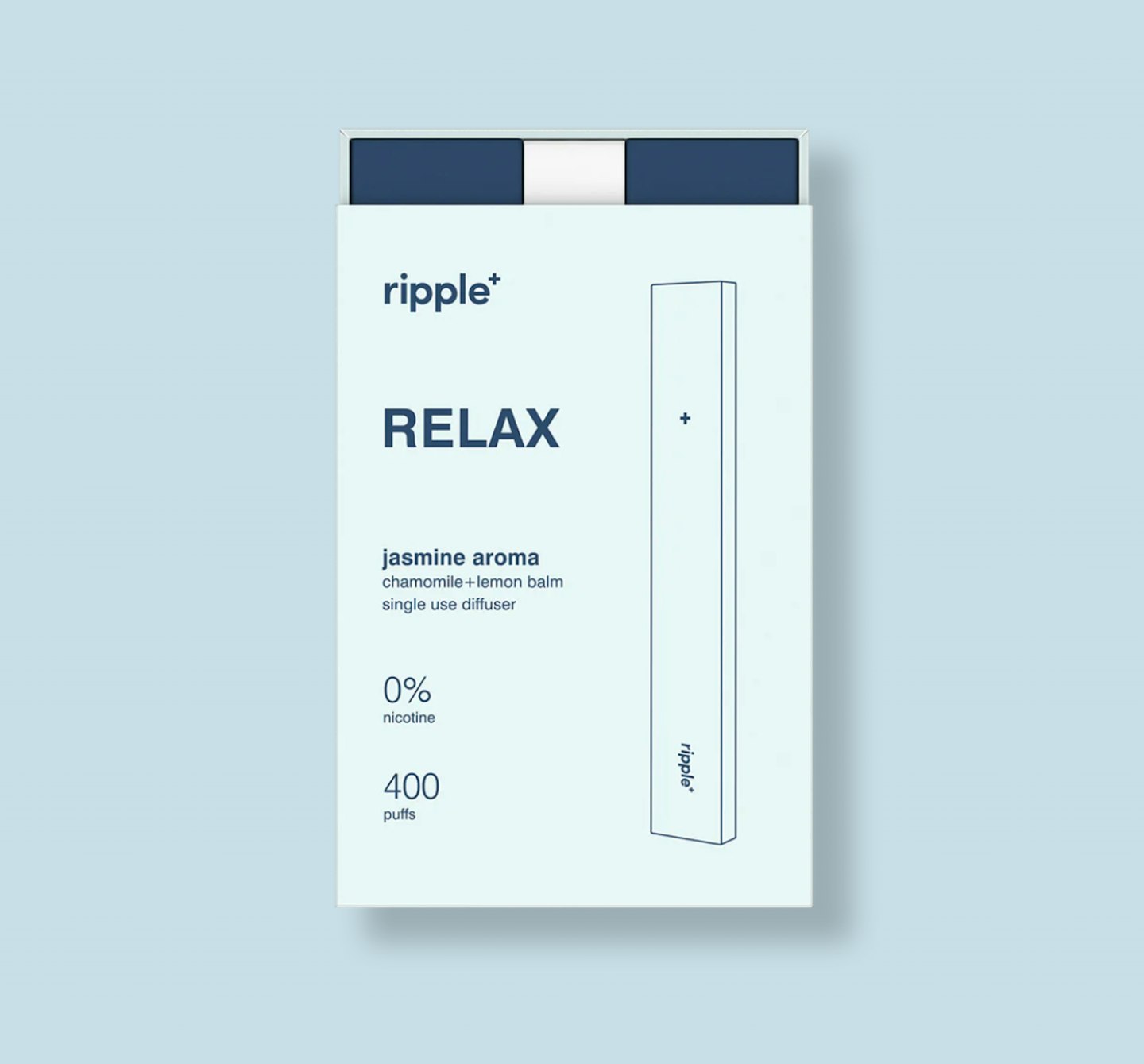 11 of 14
ripple+ RELAX
Another one for the 18+, this is ideal if you tend to reach for a cigarette or a vape pen to chill you out and want to cut down - or quit entirely. Blending extracts of chamomile flower and soothing lemon balm, and finished off with a jasmine aroma, this plant-powered puff will give you an all-over sense of calm.
A reviewer said, "This diffuser pen was something I was recommended to help me kick the habit of smoking nicotine vapes and a week later I haven't touched the nicotine but once. It's as it says relaxing and puffs oh so smooth. I really commend those at ripple for making such a wonderful product. Whether you're looking for something for stress relief or to help kick the nicotine habit I highly recommend."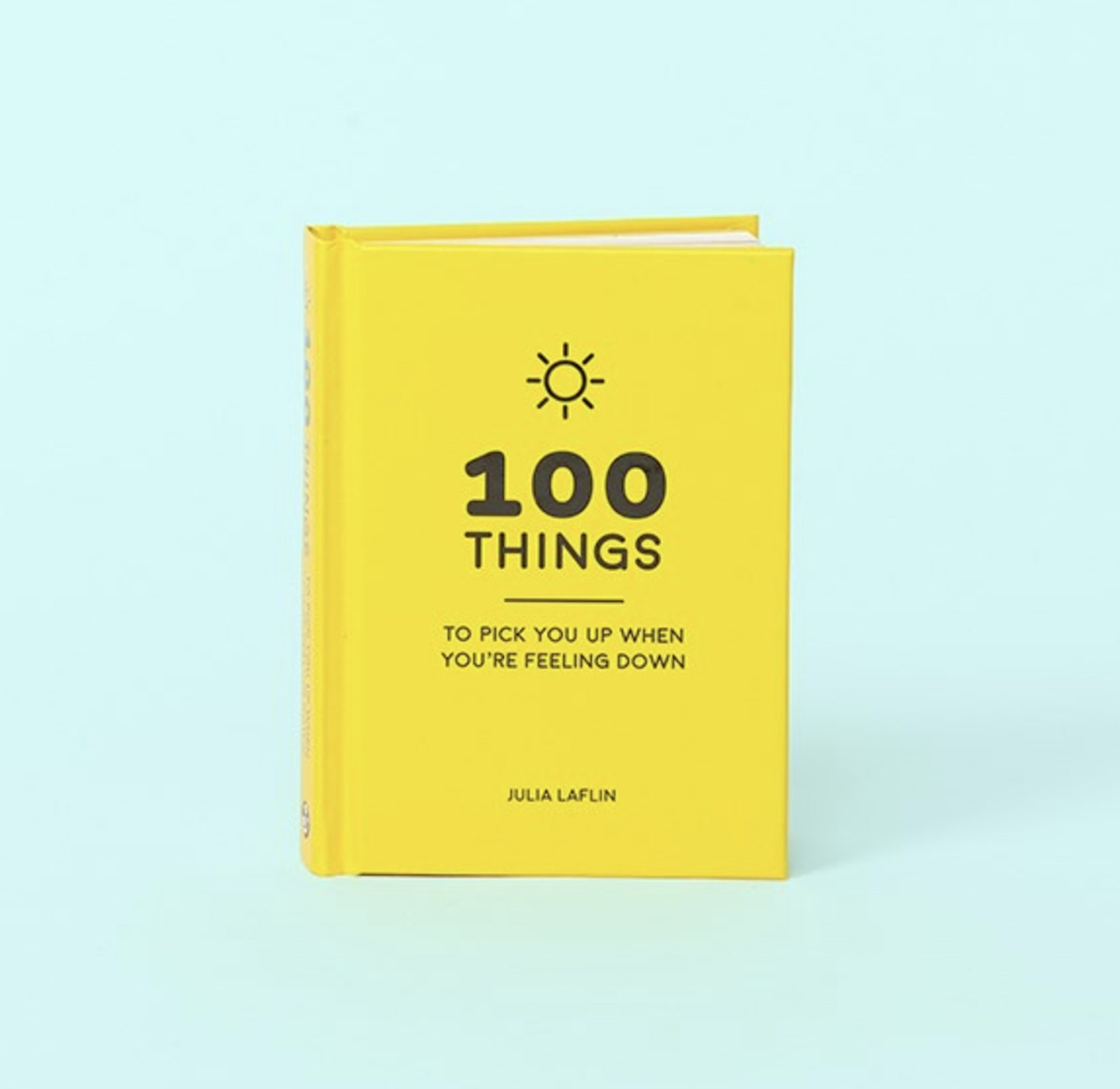 12 of 14
100 Things To Pick You Up
This book is filled with positive tidbits for a quick pick me up - perfect even if you're feeling too overwhelmed to even move off the sofa.
A reviewer said, "A good companion to have. Some really good quotes. Still enjoying."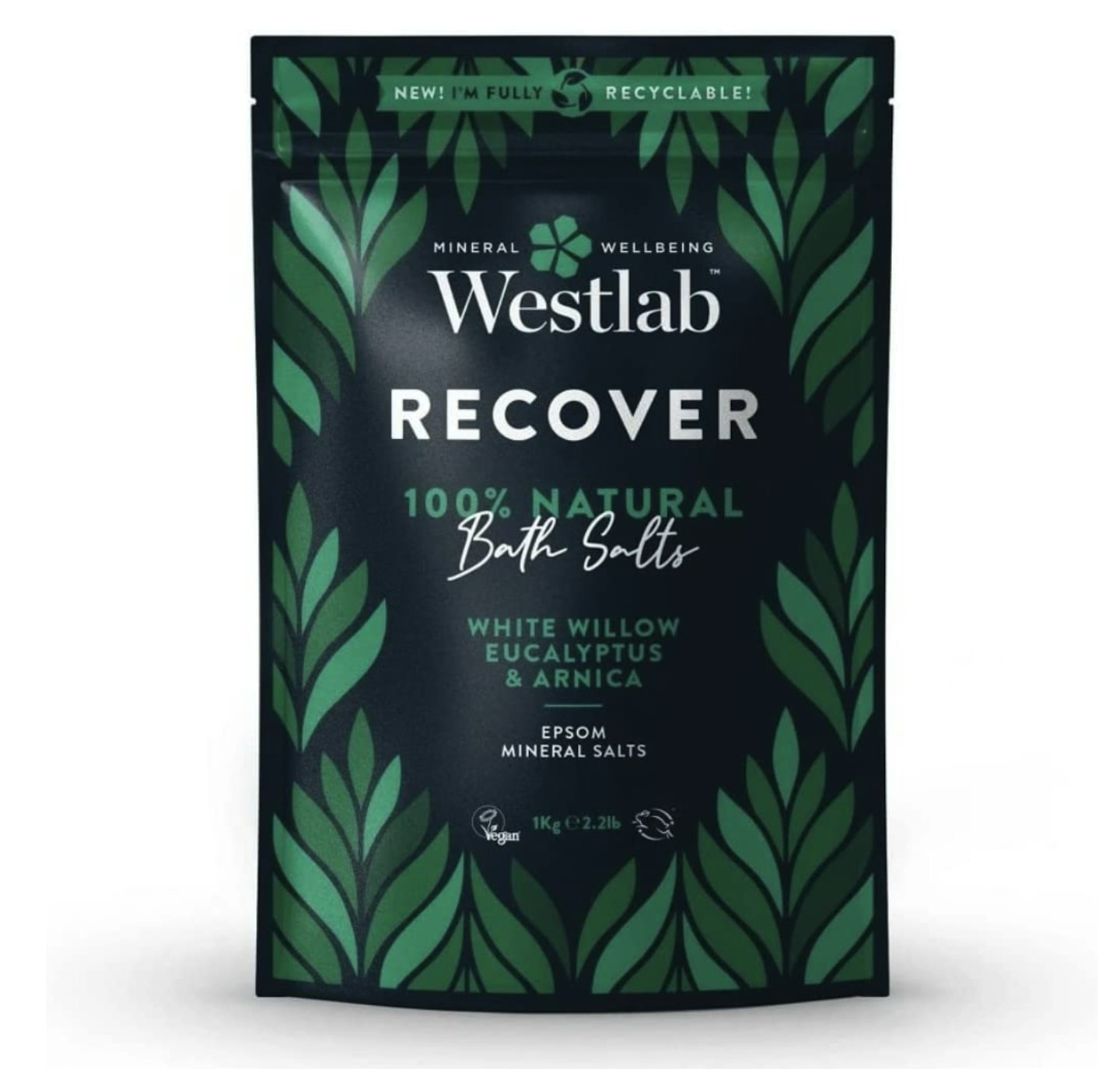 13 of 14
Westlab Recover Bathing Salt
After a long day, run yourself a bath and soothe your aching muscles in Epsom salts with white willow and eucalyptus.
A reviewer said, "Lovely product, smells great and helps you to fully relax. It's a struggle to get out of the bath! Would definitely recommend!"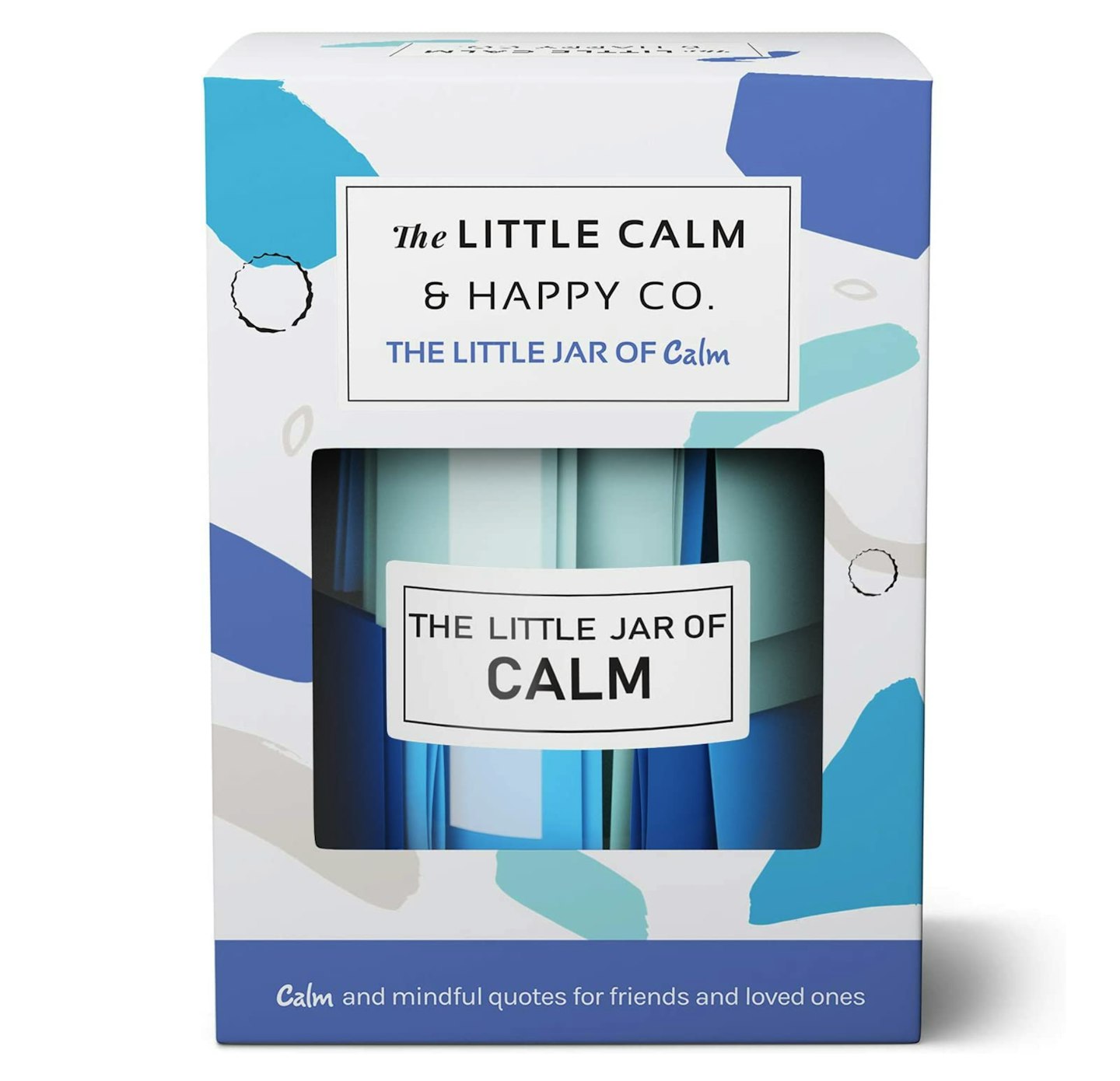 14 of 14
The Little Calm and Happy Company Calm and Mindfulness Positive Quotes Jar
When you're feeling stressed, pull a note from this jar and feel the stress disappear.
A reviewer said, "My friend has a lot of changes happening in her life and suffers from a bit of anxiety so got this as a gift for her birthday, she absolutely loved it!"
Now you've got all the stress-relief products you could need, we've pulled together some helpful tips to help you relax while you're stuck at home.
How to relax at home
Run a bath
Soaking in the tub is a fantastic way to relax both your body and mind. Unplug from the rest of the world and leave feeling refreshed.
Connect with nature
Sit in your garden or open your window and listen to the world around you.
Write a to-do list
If you're stressing about all the cleaningthat you need to do around the house then writing a list can help you de-stress the mind. It will also help you complete your jobs quicker.
Light a candle
There's something really relaxing about lighting a candle and watching the flame dance. Just don't leave it unattended at any point!
Do some cooking
If following lists and repetition helps you to chill out, cooking a meal is a fantastic way to achieve this. Best get chopping...
Watch a film
Re-watch one of your favourites and have a moment to yourself.
Organise a room
They do say that a tidy room tidy mind, right? And, we think it works.
After practical, positive advice that you can action today to feel better tomorrow? Follow @theboostuk, a community powered by Closer.