Jenny Powell causes a stir with her age-defying looks and super-toned figure every time she uploads a bikini pic to Instagram. Despite being 55, she doesn't appear to have aged a day since the start of her TV career in the '80s.
And the presenter now tells Closer that her 50s have given her even more confidence and that she's proud to show off her body.
She says, "You have to grow your inner confidence! There was no conscious decision behind me wearing bikinis in my 50s. I wasn't making a statement – I just wanted to! The 50s are the new 30s. You have to do whatever makes you happy… I get some lovely messages from some people though about how I've inspired them to wear a two-piece on their holiday, which I love."
After getting her start on reality TV, Jenny's first presenting role came with the BBC Two show No Limits in 1986, which was followed in 1989 with Top Of The Pops. She soon became a regular on our screens as the hostess of Wheel Of Fortune and with her role as a panellist on Loose Women. Now, Jenny has turned to radio, presenting the weekend breakfast show on Greatest Hits Radio, although she occasionally makes one-off TV appearances, including in the series Celebs On The Ranch.
She may have been in the industry for over 35 years, but the mum-of-two looks so youthful that fans often suggest she could be her 22-year-old daughter Constance's sister.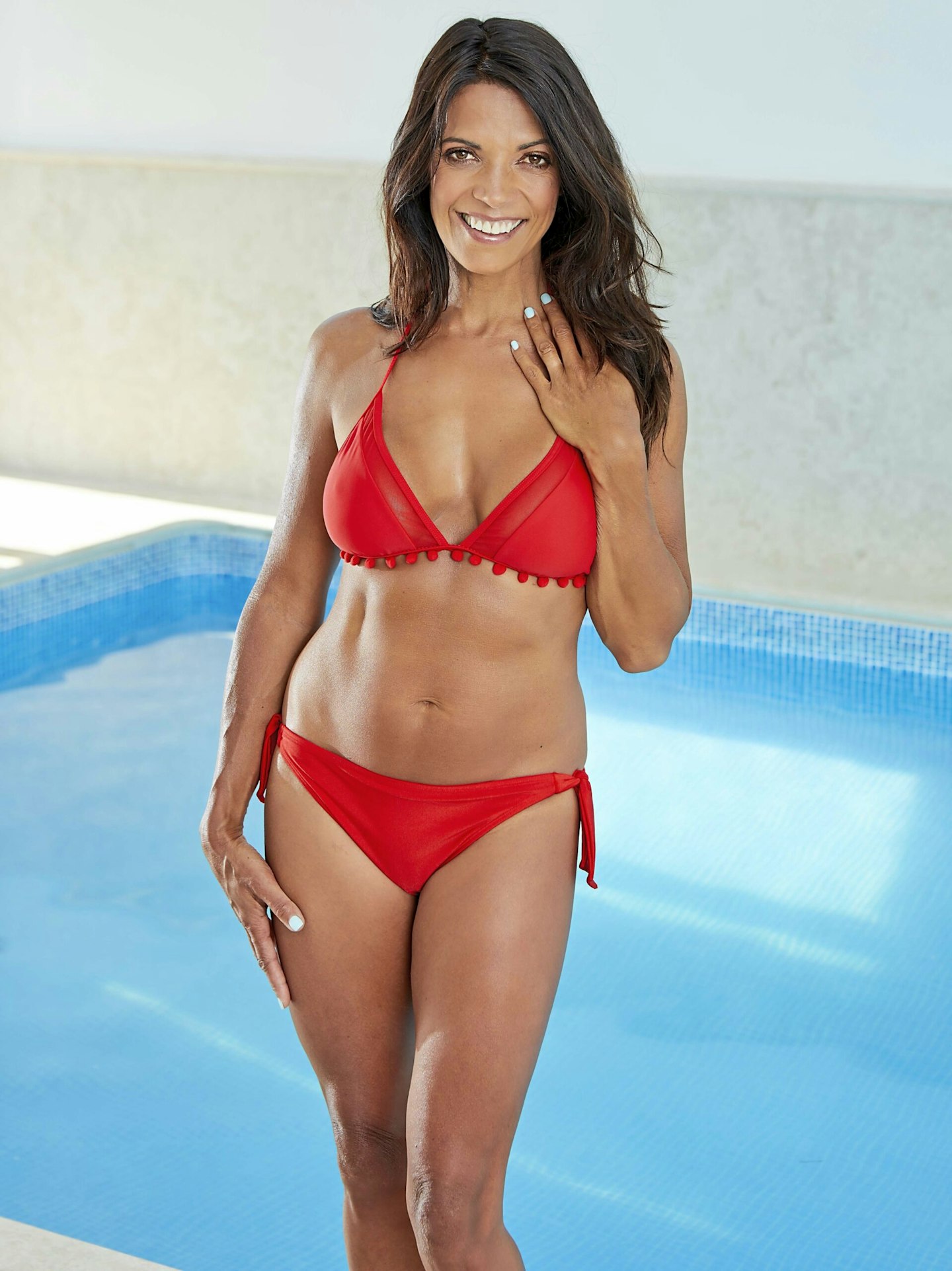 According to Jenny, who had a boob job in the early 2000s, the secret to her trim figure is doing yoga at least four times a week.
She explains, "I've had my boobs done and I don't care if people judge me for that. I got them done at my mum's suggestion over 15 years ago when it was all the rage. I'd finished breastfeeding and had lost some weight and they were a bit saggy. I haven't had any work done on my face yet, but I'd never say never. Give it a few years and we'll see.
"I then got into yoga about five or six years ago at the suggestion of a friend, and it's been my saving grace through menopause, grief – following the loss of my dad two years ago from prostate cancer – anxiety and lockdown."
Jenny adds that it even helped her manage her menopause symptoms, saying, "My hair started coming out during the menopause due to stress, but yoga helped to rebalance me. It also helped with my hot sweats and aching joints."
Two years ago – after being pictured with Love Island star Charlie Brake – fans speculated that Jenny had a toyboy lover, but she insisted that they were just friends and she's still as loved-up as ever with fiancé Martin Lowe.
But despite having been engaged to sports therapist Martin, 48, since 2014, she has no plans to get married any time soon. Jenny, who was also previously linked to Take That's Jason Orange and Bros' Matt Goss in the '90s, was married to entrepreneur Toby Baxendale – with whom she had two daughters Connie and Pollyanna, 13 – but it ended in 2009 after three years together.
And while Jenny, who now lives in Cheshire with her daughters, keeps her relationship with Martin relatively private – only occasionally sharing pictures of the former model to her Instagram – she's more than willing to gush about her daughters, revealing that they love to celebrate the big moments, like Polly being picked to play football for Stoke City.
She says, "I'm really conscious to make sure that I'm physically spending time with my girls. We love chilling out in Polly's room – she's the tidiest – and just talking.
"Connie and I just went to Ibiza together and it was incredible. I felt a bit bad that we didn't hit any clubs – I'm not a big partier any more – but Connie was fine with it. She's an artist so was happy to head to the beach and draw the incredible views."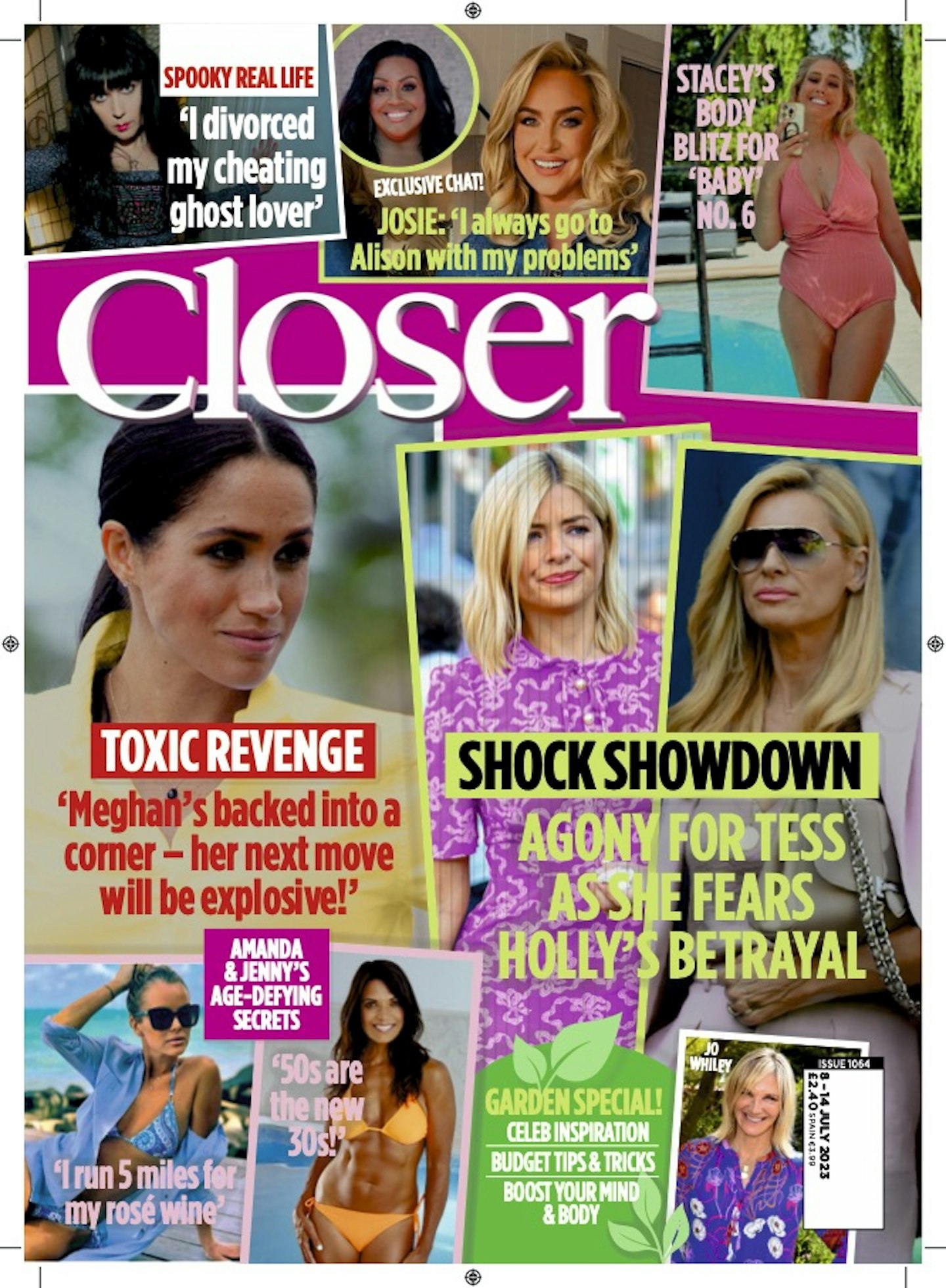 Jenny adds that while she has had cosmetic surgery, she wouldn't be keen to encourage her daughters to follow in her footsteps.
She says, "If Connie or Polly ever told me that they were thinking about surgery or tweakments, we'd have to look at why they actually felt like that because the procedure wouldn't fix the underlying issue.
"People are always going to judge you – it's human nature – but it doesn't matter what they think. It's about you. That's what I try to instil in the girls."
Jenny was speaking at The MaiLi MyPower event. The event was organised by the MaiLi dermal fillers brand as part of its "My Power" campaign. Its aim was to raise awareness about the unfair judgement of women, foster mutual support, and help each woman discover their own unique strengths. For more info: maili.com/uk/.
WATCH Inside Hayley Palmer's Fridge | Closer's Fridge Raider