January is drawing to a close, we're scraping through to payday, and the weather only seems to be getting colder.
So you'd be forgiven if your good intentions to smash your fitness goals (along with the best laid plans to quit drinking/smoking/doomscrolling) have fallen by the wayside.
Whilst 2022 was the year to do away with unrealistic 'New Year, New Me' cliches, it's never a bad time to increase your activity or take up a new hobby – and exercise should never be considered as a punishment for eating, but rather a celebration of movement AND an opportunity to meet new people and diversify your weekly routine.
The secret is finding something you enjoy, and that might be something way out of comfort zone. Women are often led to believe that cardio is king, which leads to hours spent in the gym rotating from machine to machine with one eye always trained on the (usually completely inaccurate) calorie consumption. Let 2022 be the year you step AWAY from the cross trainer and try something new.
It might seem obvious, but a great way to learn to enjoy exercise as a full package, rather than just a means to a (weight loss) end, is to look into finding some sports you might enjoy. There's traditional racket sports you can play at your local park or leisure centre, and joining a football netball team is a great way to make friends.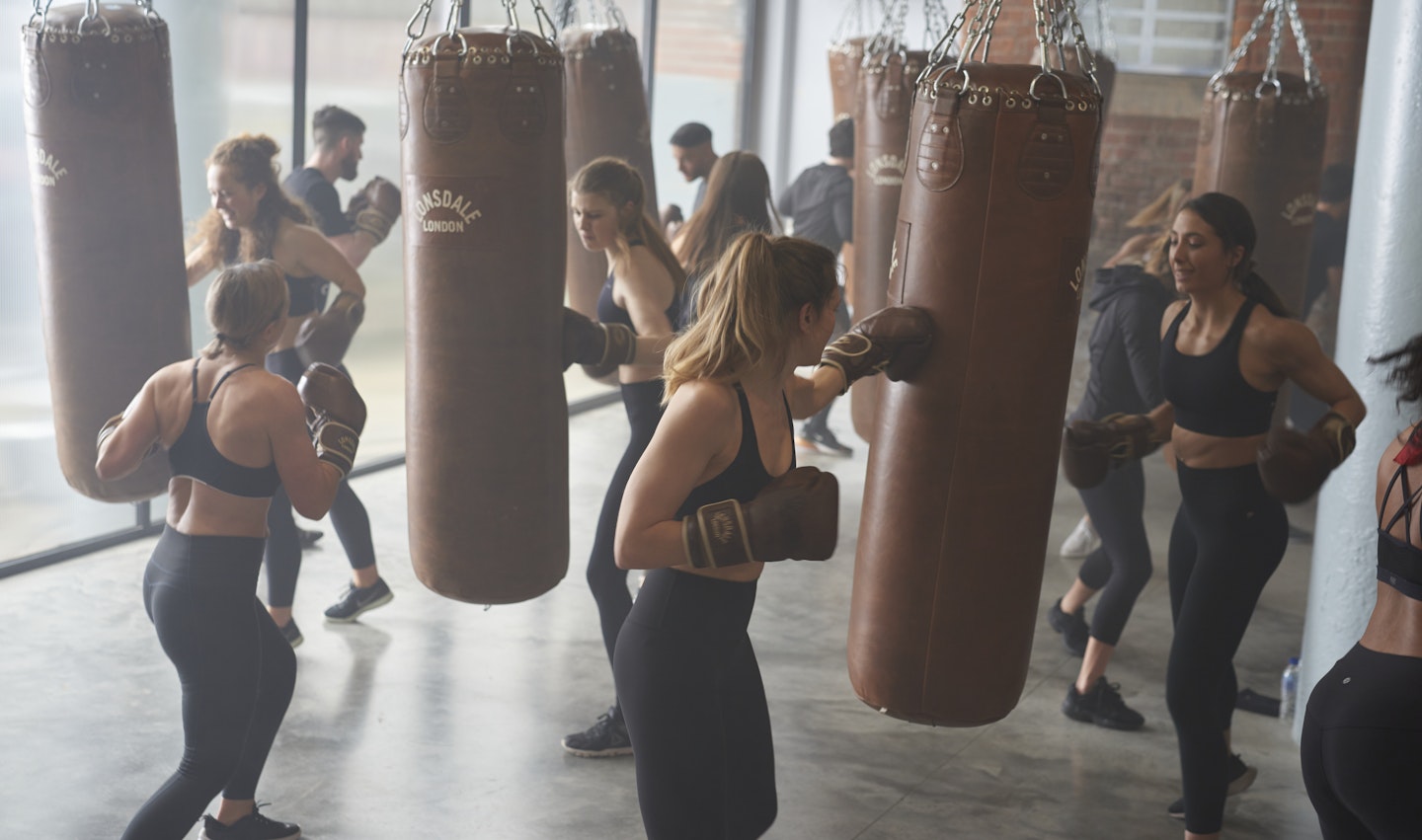 READ MORE
Everything you need for a home workout during social isolation
Boxing for fitness has been growing in popularity for a good few years now, and while 'Boxfit' classes like body combat – boxing and other combat inspired classes done without equipment usually – are popular in gyms, there's SO MUCH to be said for getting in a ring, working with pads and partner or taking it all out on bag. As well as delivering a seriously sweaty cardio hit and a mental work out (that fancy footwork is no joke), boxing uses resistance to build up muscle and tone wobbly bits – not to mention confidence and a properly bad ass attitude.
Like many combat sports, boxing has up until recently been considered a male dominated arena, but in the last few years there's been a major effort made by dedicated studios and PT's to introduce female friendly and female only spaces to learn and work out, with many former and current semi-pro and amateur boxers lending their skill to teaching a new generation the joys of the sport.
Ailsa Mullins is one such boxer who also works as a trainer at BLOK studio, which has studios in London and Manchester.
In case you needed any more convincing, here's what Ailsa Mullins herself had to say about boxing.
What are some of the barriers that stop women taking up a sport like boxing?
Boxing is still a heavily male-dominated sport, and even though the community around boxing is super inclusive and supportive, the first step in can be nerve-wracking. There are a lot of 'firsts' when taking up boxing; how the hell do you wrap your hands, what are all the names of punches, but any good coach will walk you through it.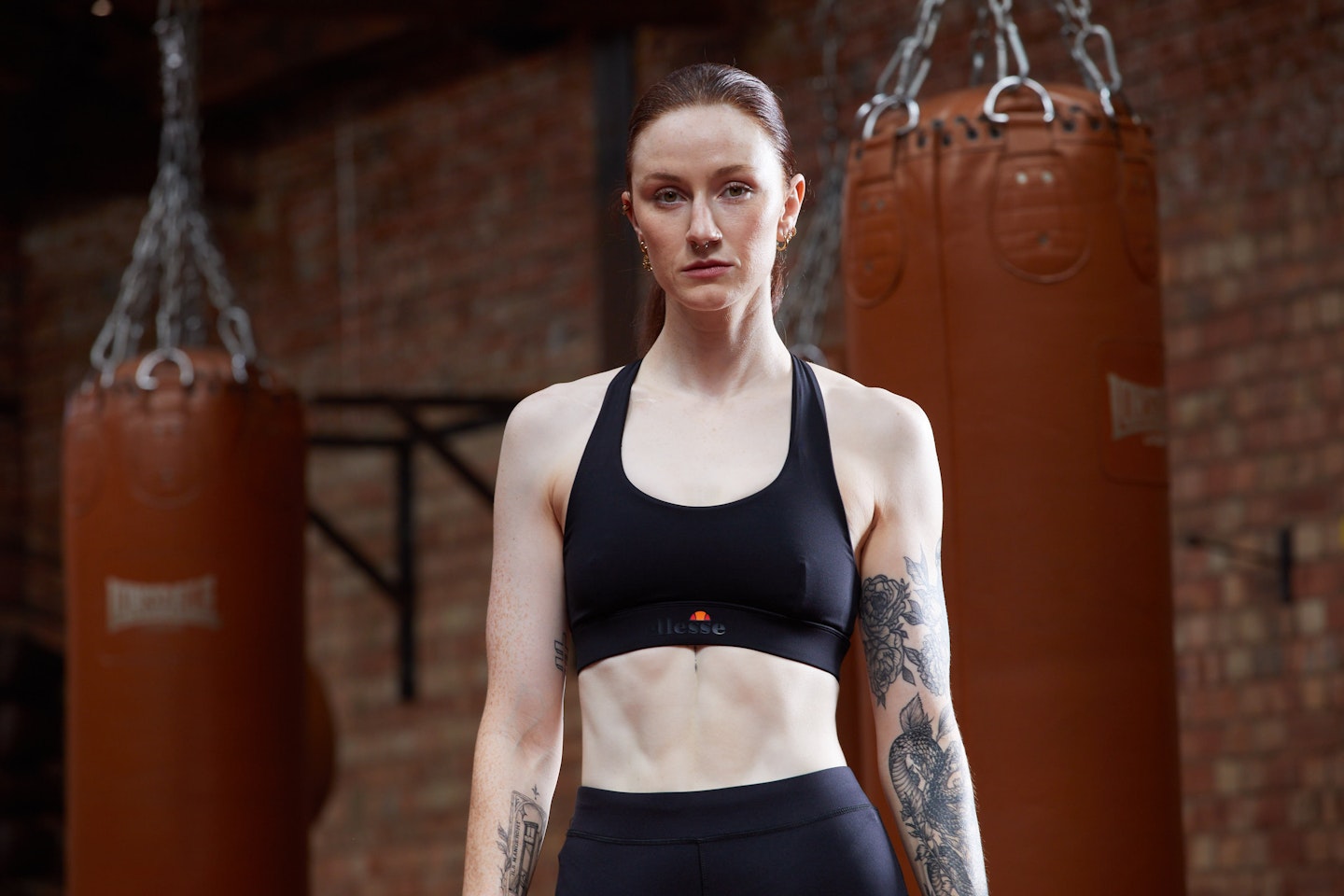 What's behind the explosion in popularity of boxing at the moment?
There are a few different things pushing women's boxing into the spotlight. From a cultural POV, it is an interesting time to be a woman. Boxing is empowering and makes you feel strong in both your body and mind, something that is a huge draw for a lot of people.
You also can't talk about women's boxing without mentioning the importance of London 2012, the first-year Women's Boxing was recognised as an Olympic sport. Trailblazers such as Katie Taylor, Ramla Ali, Nicola Adams & Terri Harper have all been huge driving forces of bringing the sport into the spotlight.
Is boxing a good alternative to more mainstream cardio like spinning on Zumba?
For me personally, I've also found a lot of mainstream cardio a hard one to stick to. But with boxing there is so much going on, in a session you are thinking about your breathing, footwork, power and speed. The added element of skill and competition is what got me hooked.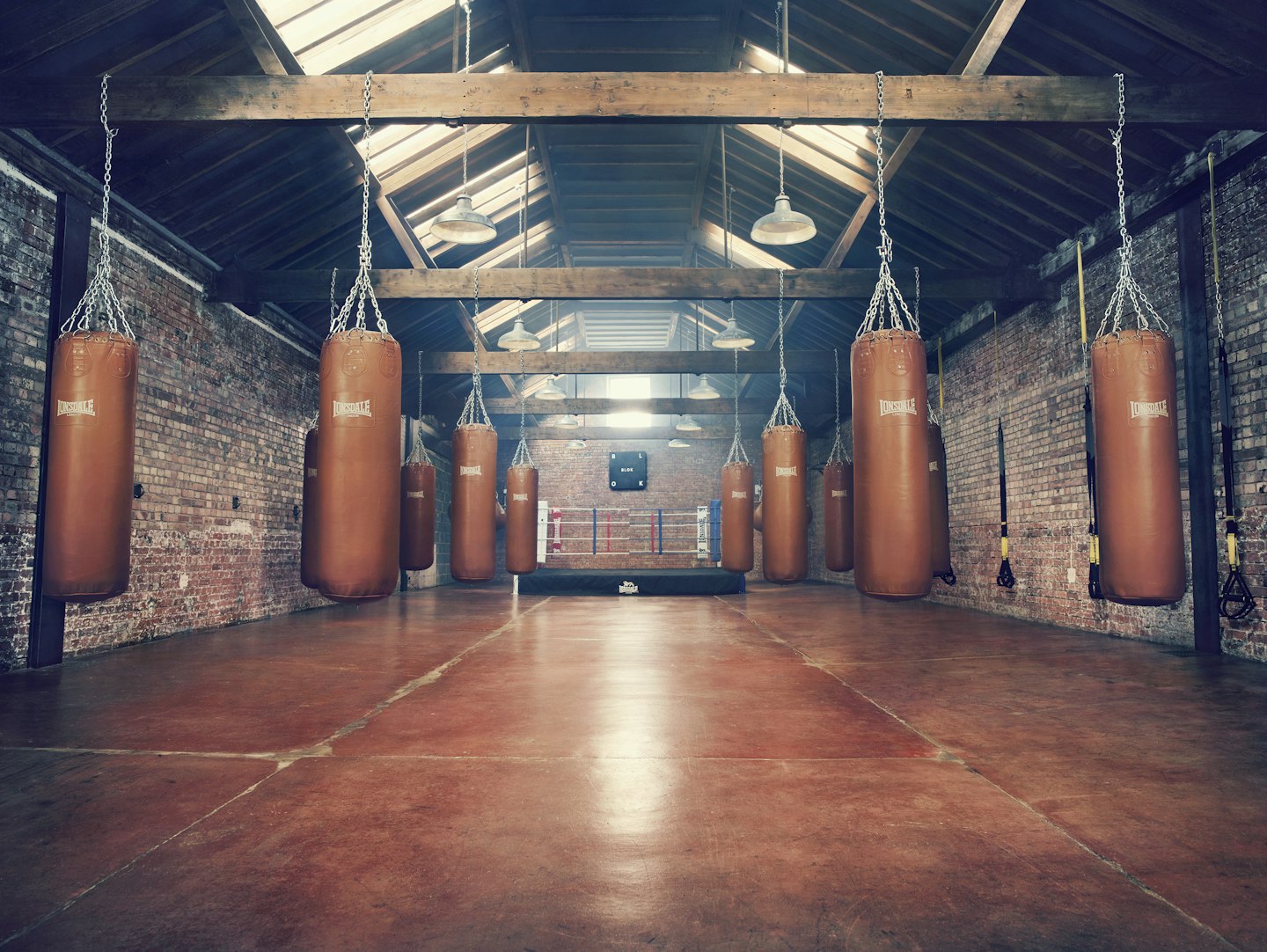 What specific benefits are there to pad work and training on the bag over classes like box fit?
Using bag and pad work brings a new skill aspect to a boxing workout. Rather than just trying to hit something as hard as you can, as a boxer, you become aware of how your body moves; using your full body in power and agility. It becomes as mentally tiring as it is physically, and with learning a new skill there is something very addictive about it.
CHECK OUT: the best health and fitness buys
Best health and fitness buys SLIDER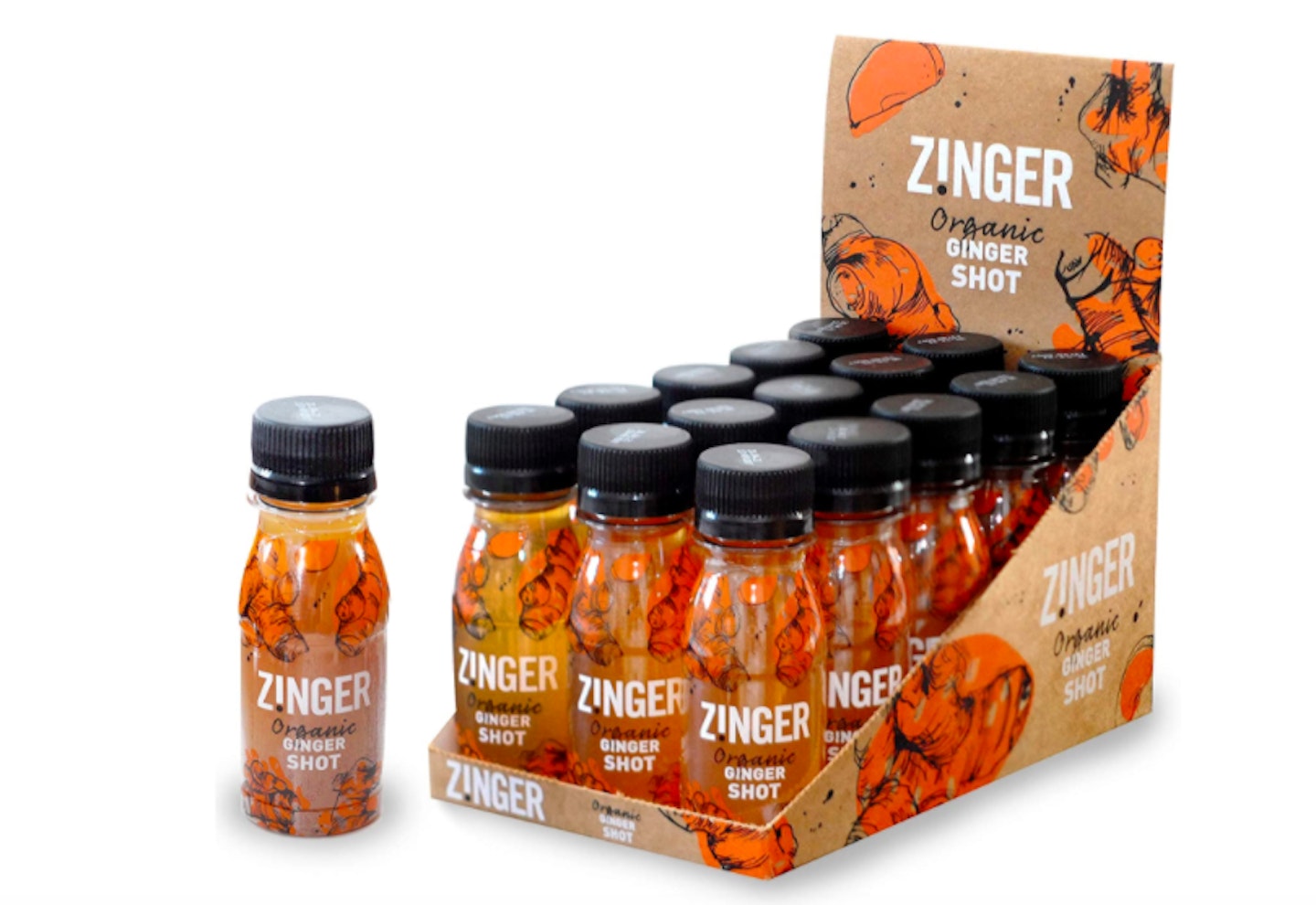 1 of 19
CREDIT: Amazon
Zinger Organic ginger shot (70ml x 15 shots)
There's nothing quite like a spicy ginger shot to make you feel alive in the mornings. This pack from Amazon is really great value, too.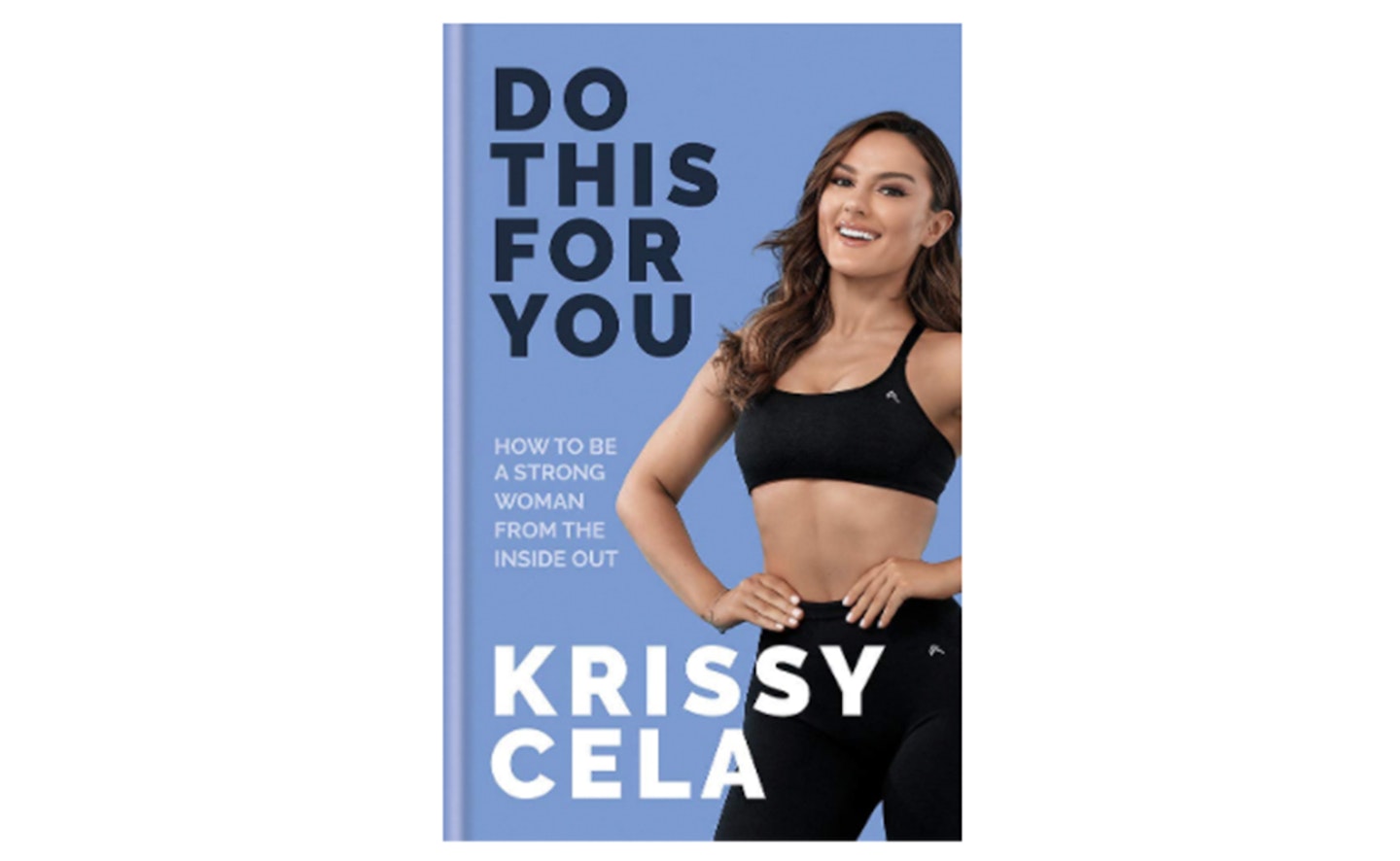 2 of 19
CREDIT: Amazon
Do This for You: How to Be a Strong Woman from the Inside Out
YouTuber and co-founder of the Tone and Sculpt app Krissy Cela has released her own book which is perfect for anyone on a fitness journey or who wants to live a healthier and happier lifestyle. A must-have read for 2021.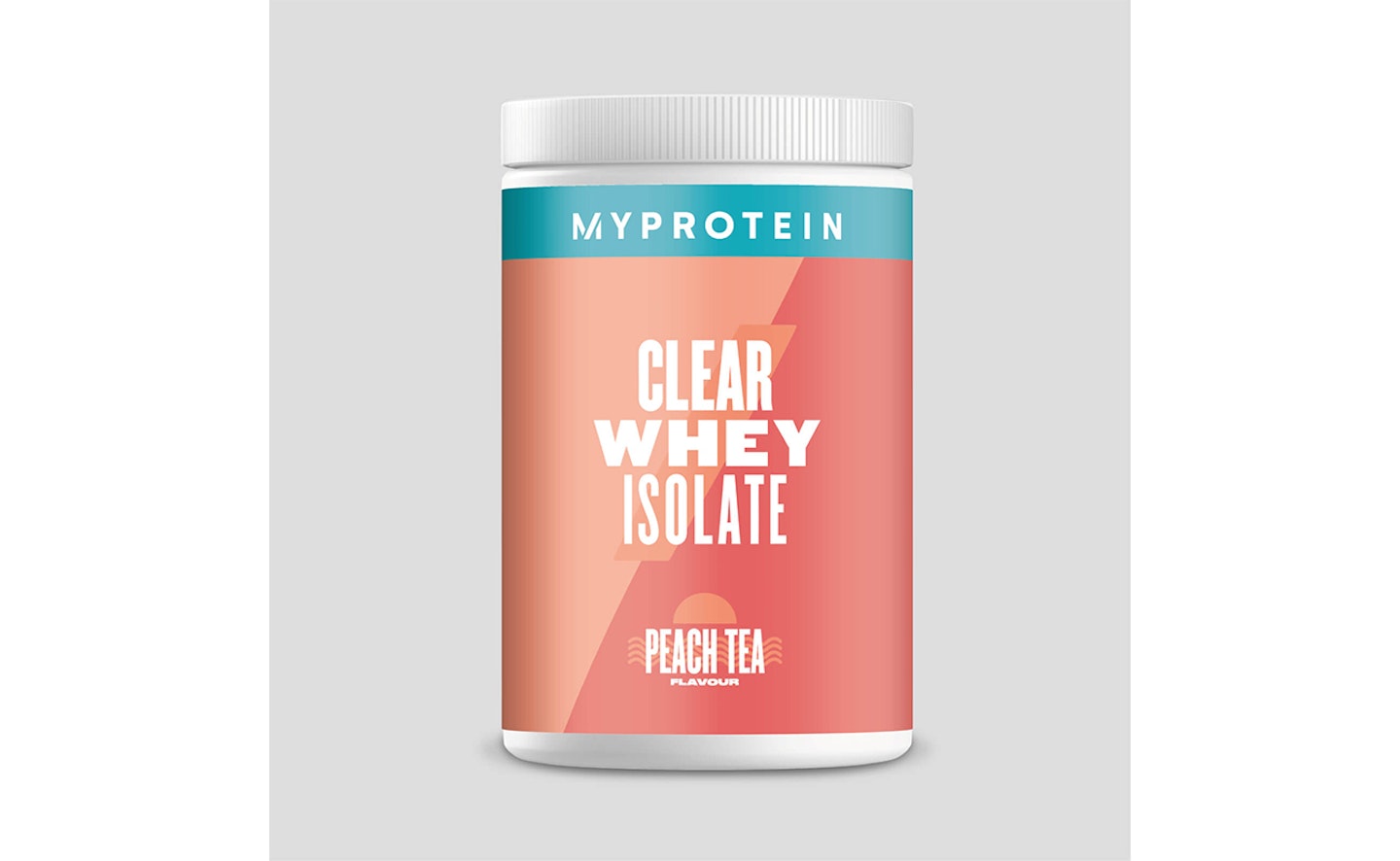 3 of 19
CREDIT: My Protein
Clear Whey Isolate
If you hate the taste of milky protein shakes or simply fancy a switch up, you absolutely need to try the Clear Whey from MyProtein. It tastes like squash and each serving packs 20 grams of protein. Delish.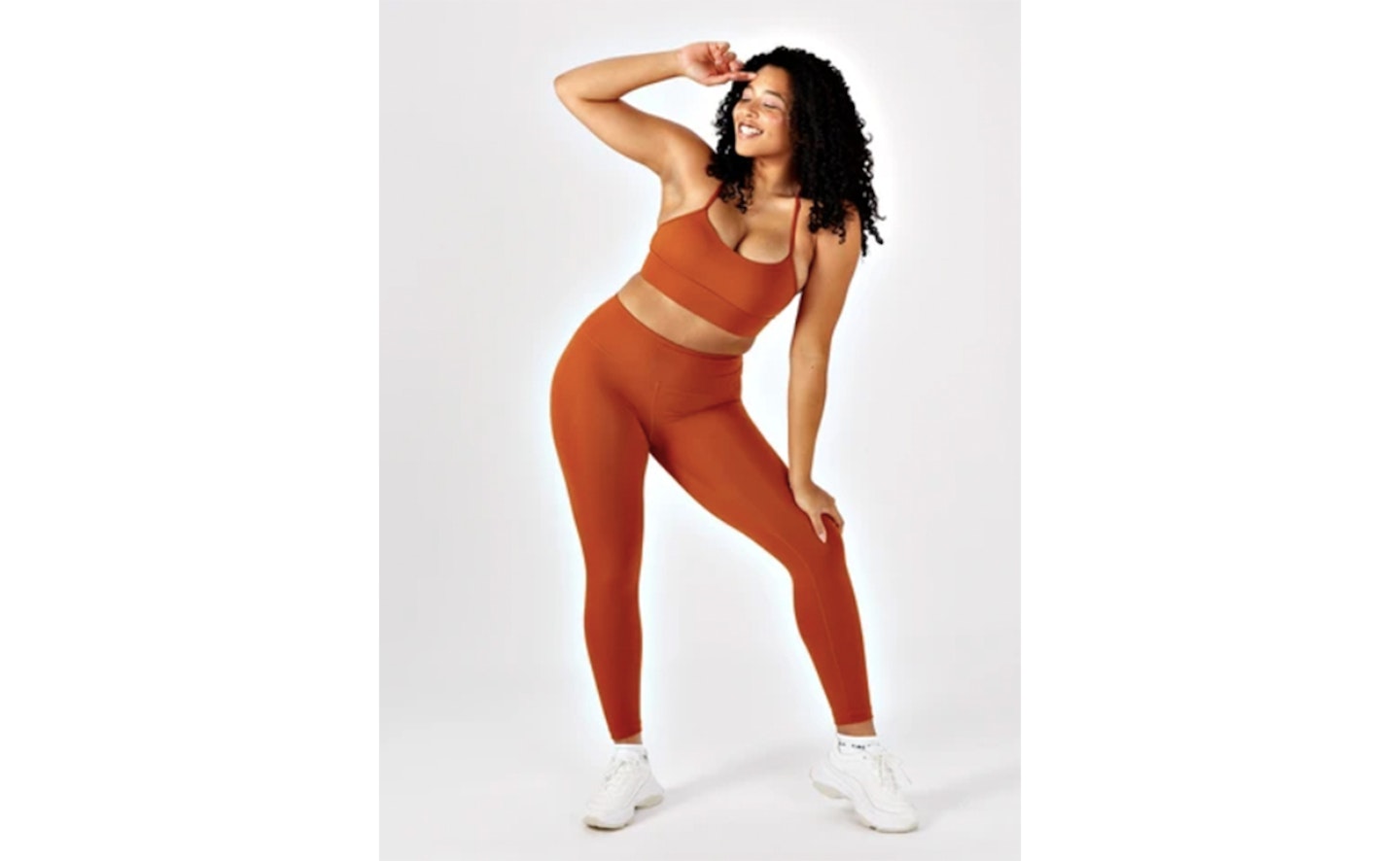 4 of 19
CREDIT: Tala
Skinluxe™ Leggings in Copper
Tala's latest collection Skinluxe does exactly what it says on the tin - an easy-breezy, comfortable material that also feels hella expensive. We're huge fans of the new copper and cedar colourways, too. Shop the matching bra here.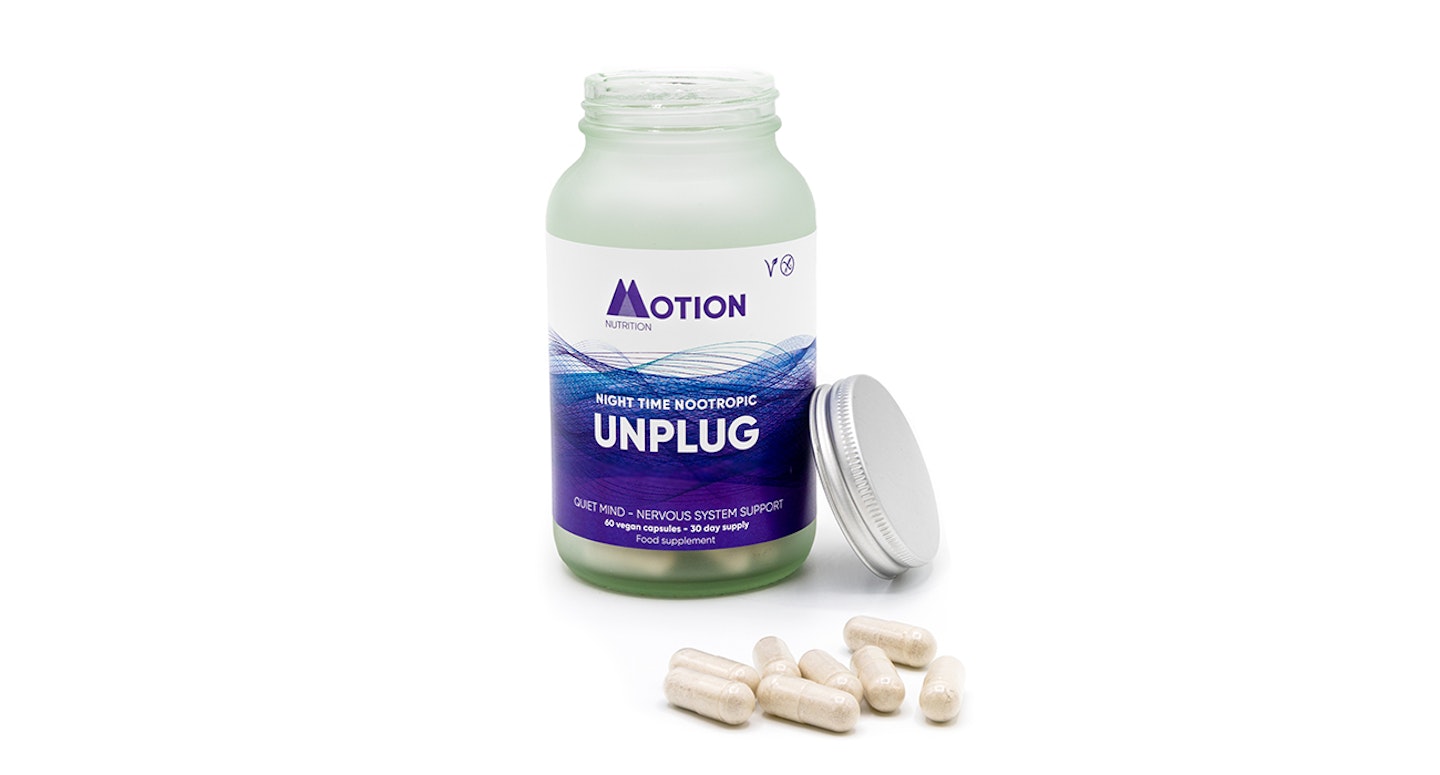 5 of 19
CREDIT: Amazon
Motion Nutrition Unplug
If you struggle with falling asleep, you may find Motion Nutrition's Unplug tablets do just the trick. The supplement promotes sweet dreams and a calm mind. We personally noticed a huge difference in the morning and are converts.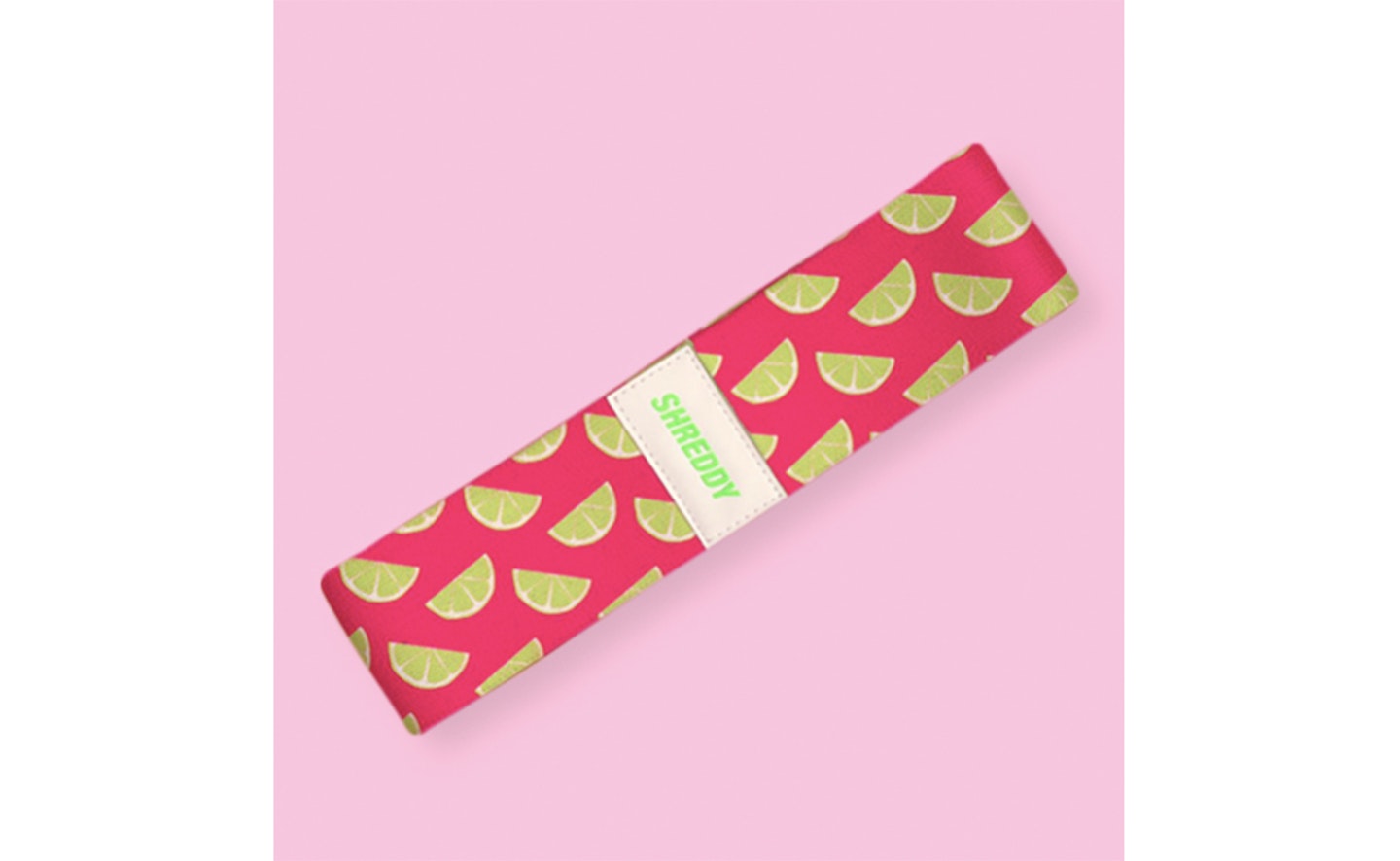 6 of 19
CREDIT: Shreddy
The Main Squeeze Band
Add some serious resistance into your leg workouts with a good ol' band. We love the Shreddy bands as they're easy to use and really great quality. Prepare to feel the BURN.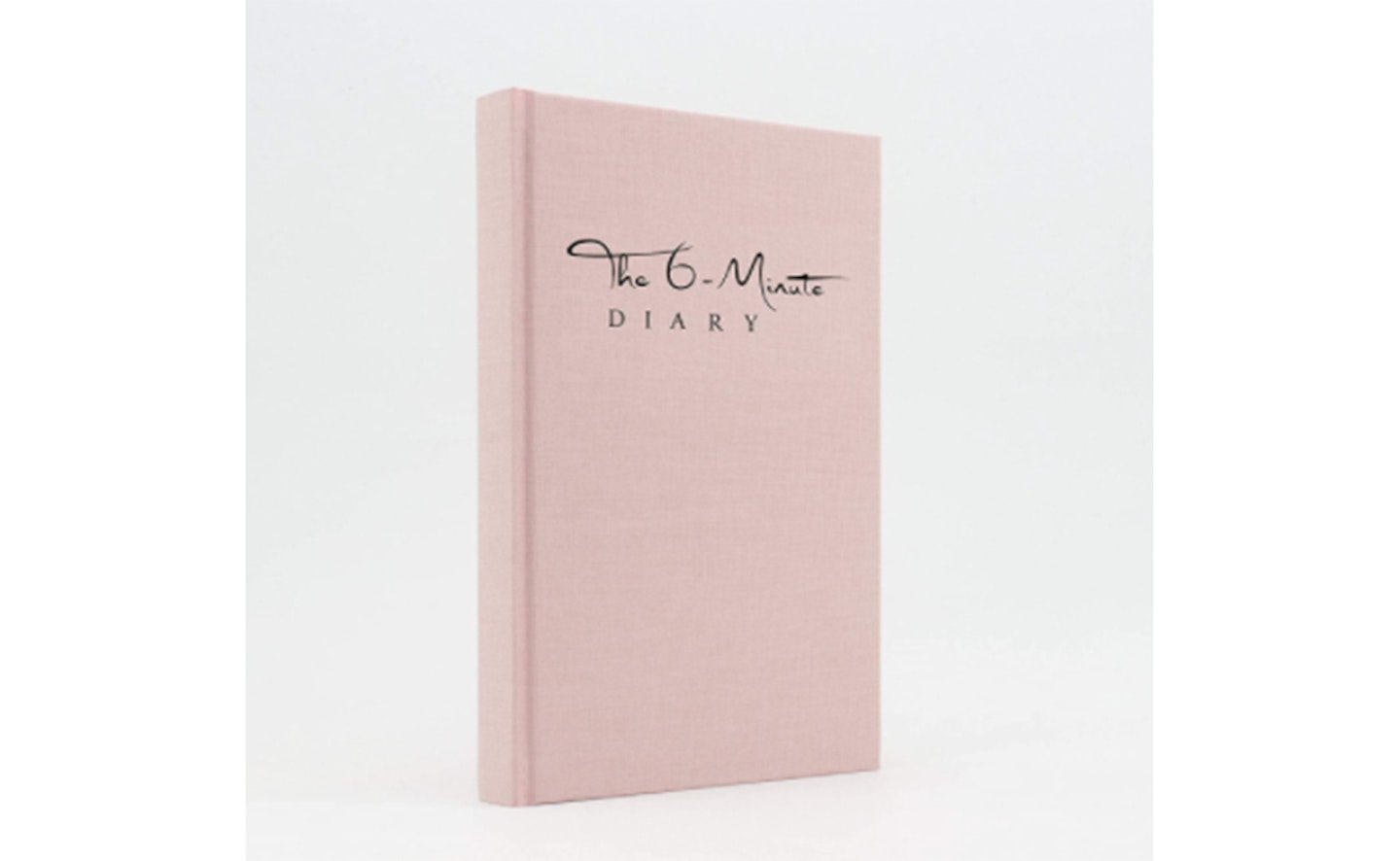 7 of 19
CREDIT: Amazon
The 6-Minute Diary
Writing down you're gratitudes each day can really help you feel more positive about life. We adore this diary which encourages you to take just six minutes out of your day to reflect.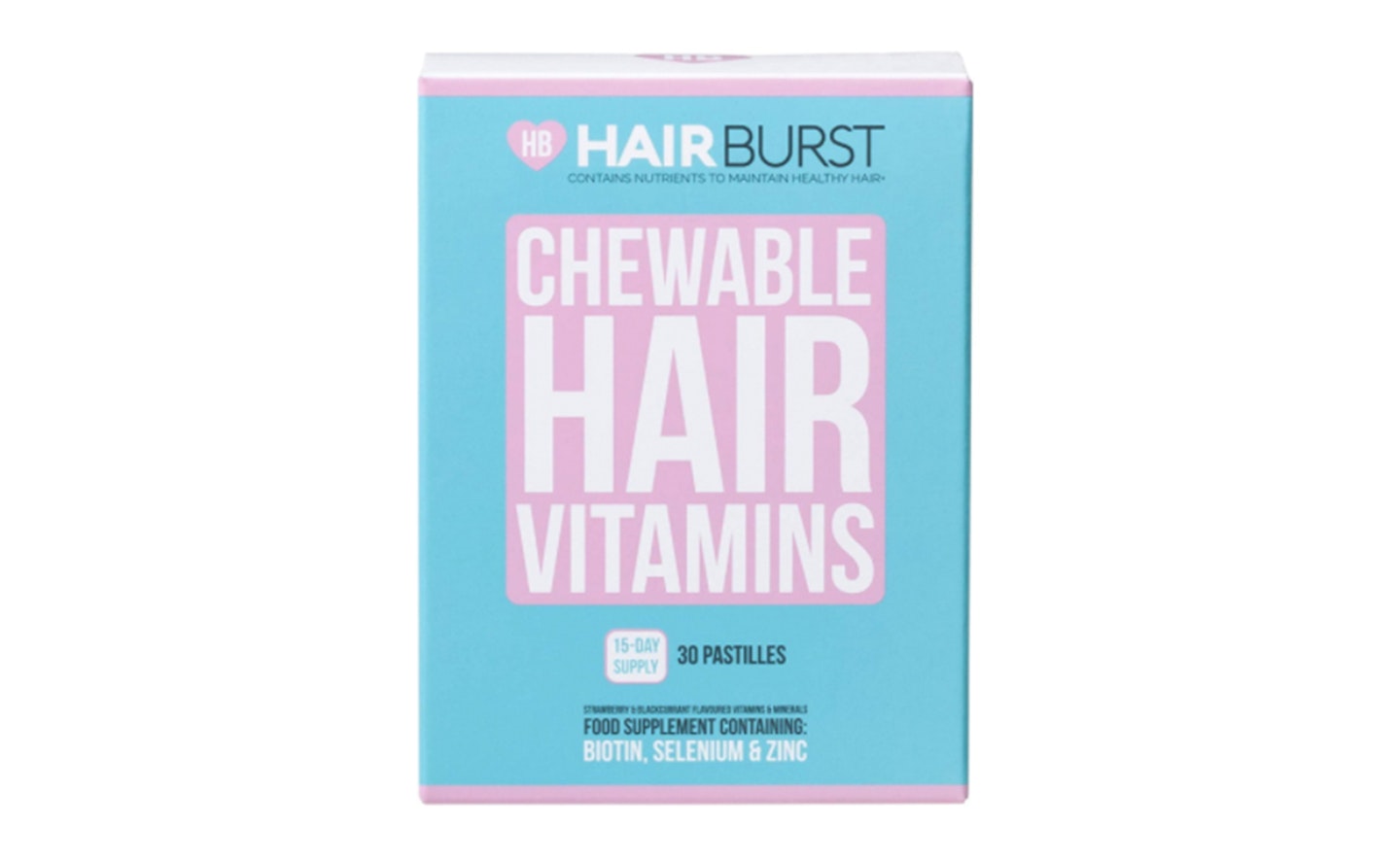 8 of 19
CREDIT: Amazon
Hairburst Biotin Chewable Hair Vitamins
Lockdown is a good opportunity to get your hair in tip-top condition. If you're after some serious hair growth, it's time to take a Biotin supplement. We love the chewy tablets from Hairburst.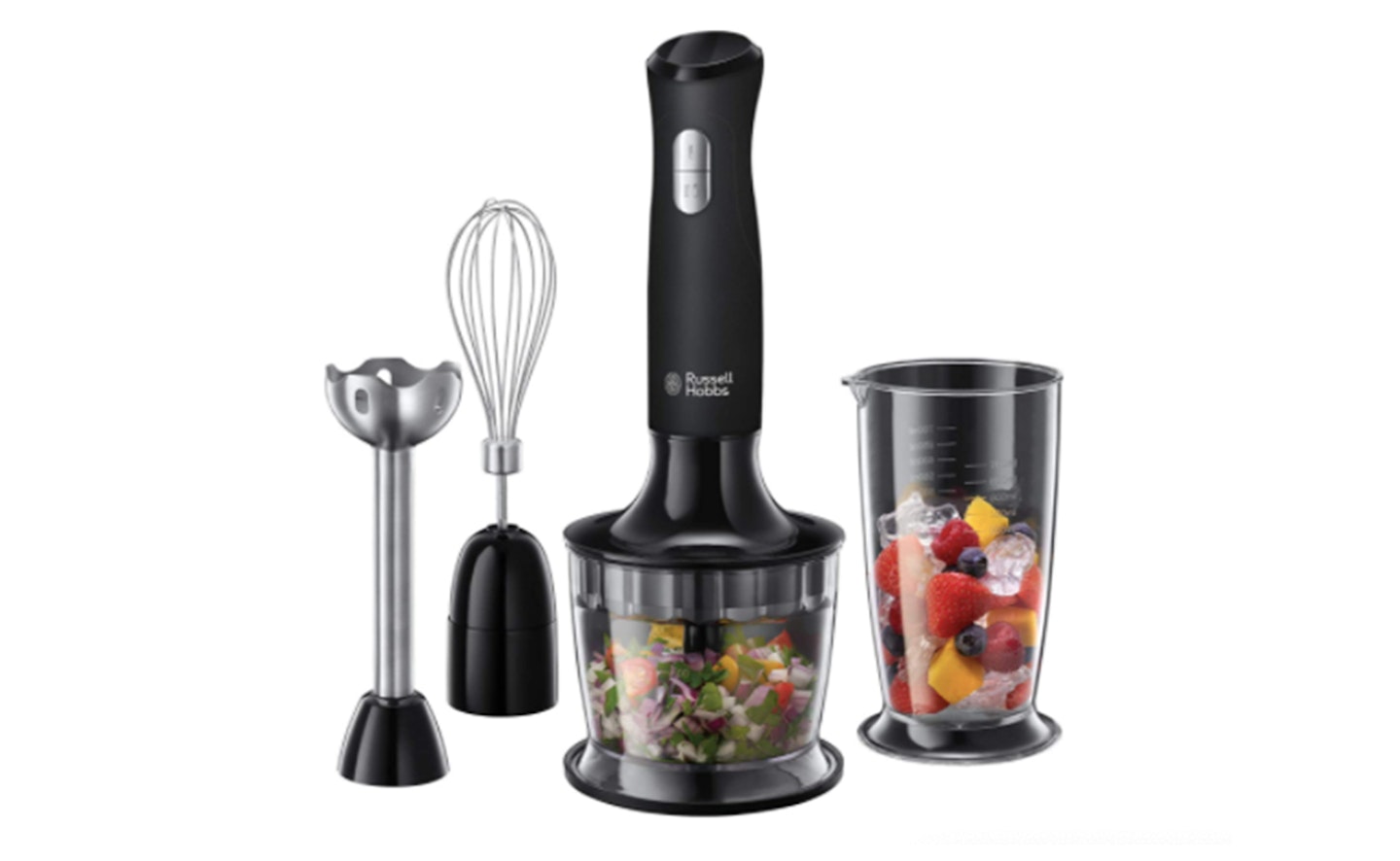 9 of 19
CREDIT: Amazon
Russell Hobbs 24702 Desire 3 in 1 Hand Blender with Electric Whisk and Vegetable Chopper Attachments
If you are cooking delicious and healthy food from scratch, this hand blender will soon become your BFF. From expertly chopping veggies to blitzing smoothies, it's complete gold.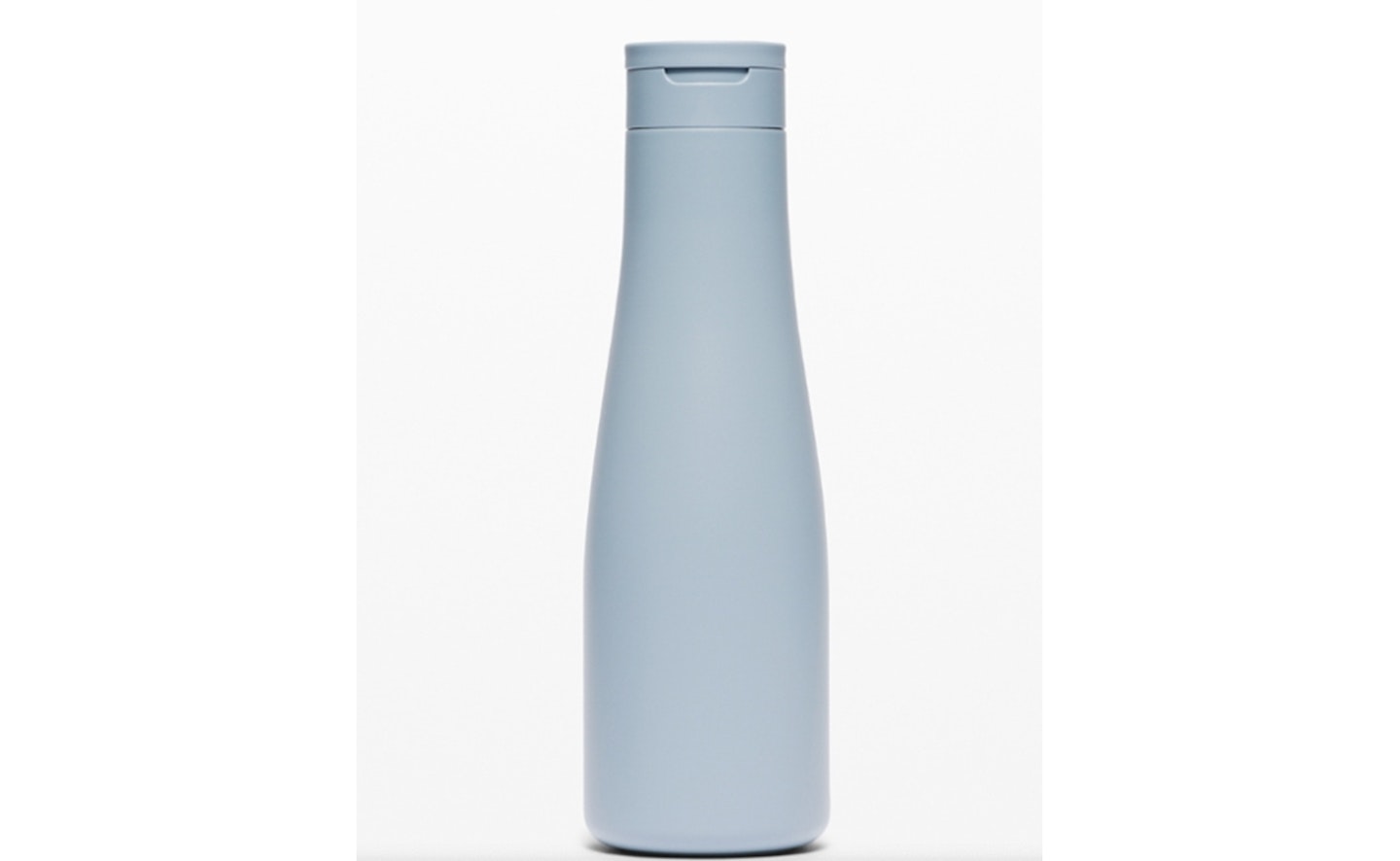 10 of 19
CREDIT: Lululemon
Stay Hot Keep Cold Bottle
A very 'gram-friendly water bottle that will encourage you to drink more h20. What's more, it's now in the sale!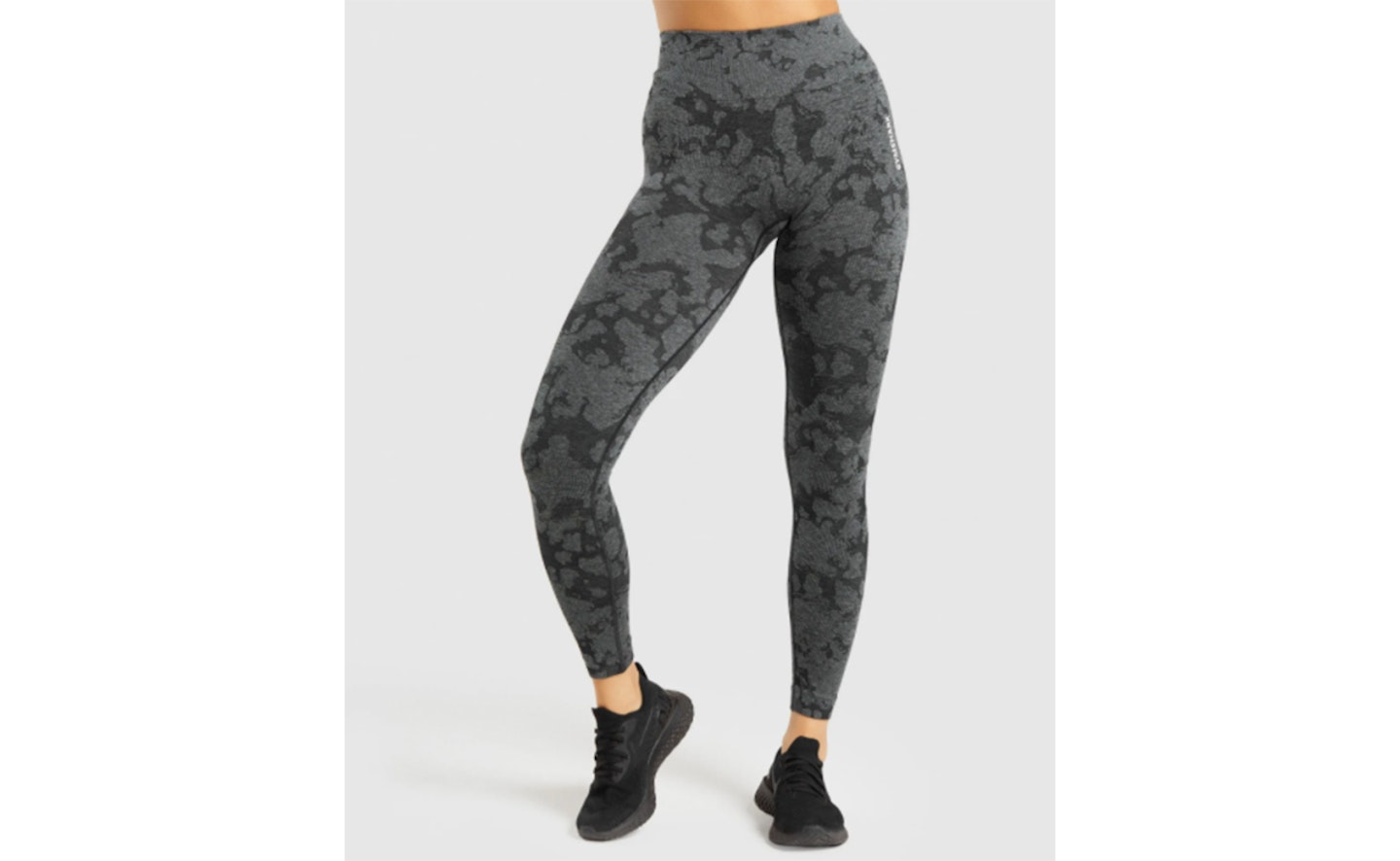 11 of 19
CREDIT: Gymshark
Adapt Camo Leggings
Now is the perfect time to treat yourself to a new pair of gym leggings. This Camo pair by Gymshark are not only insanely flattering but also feels comfortable when working out.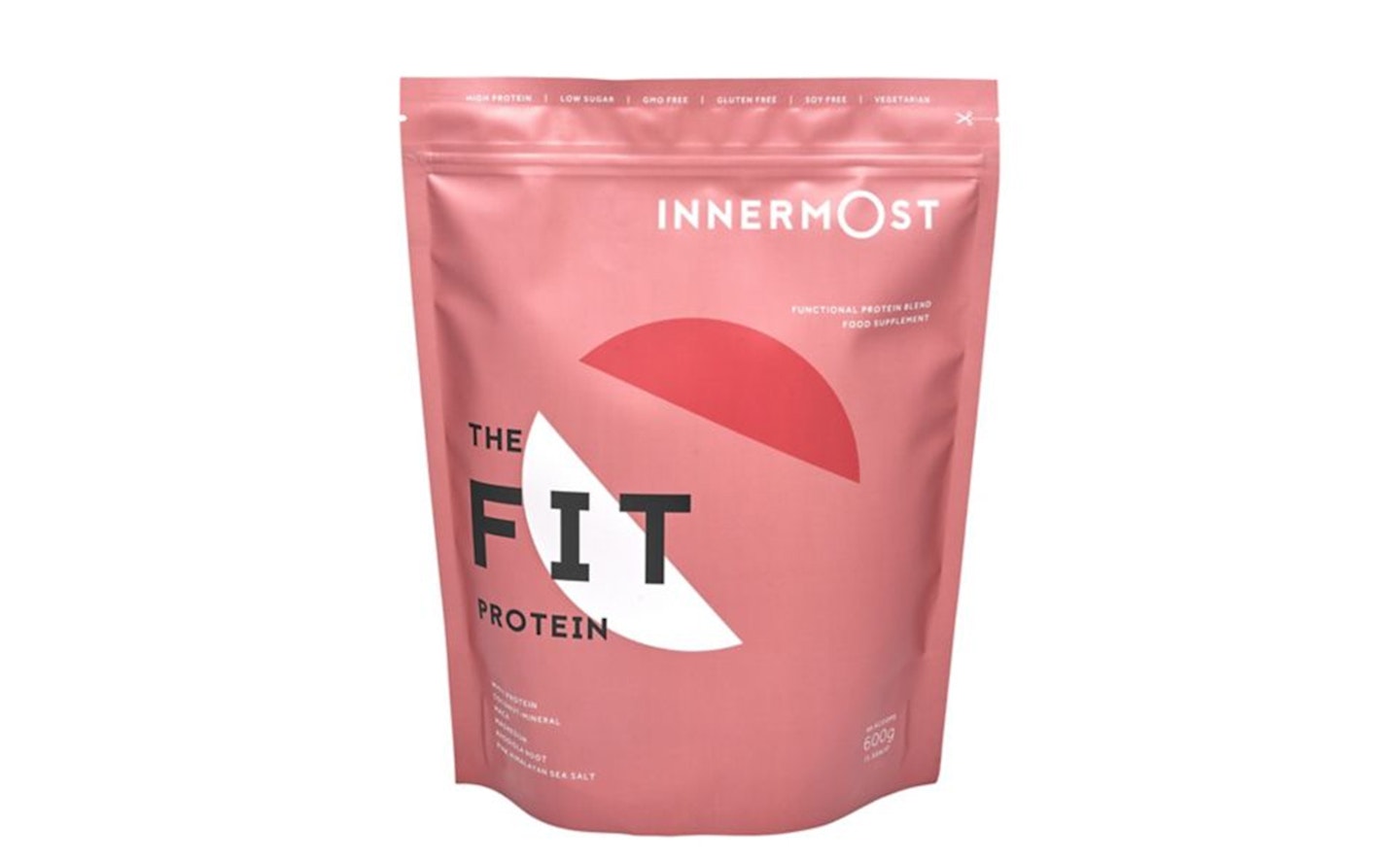 12 of 19
CREDIT: Boots
Innermost Fit Protein Powder Vanilla
A delicious protein powder that can be used in porridge, pancakes and of course a post-workout shake.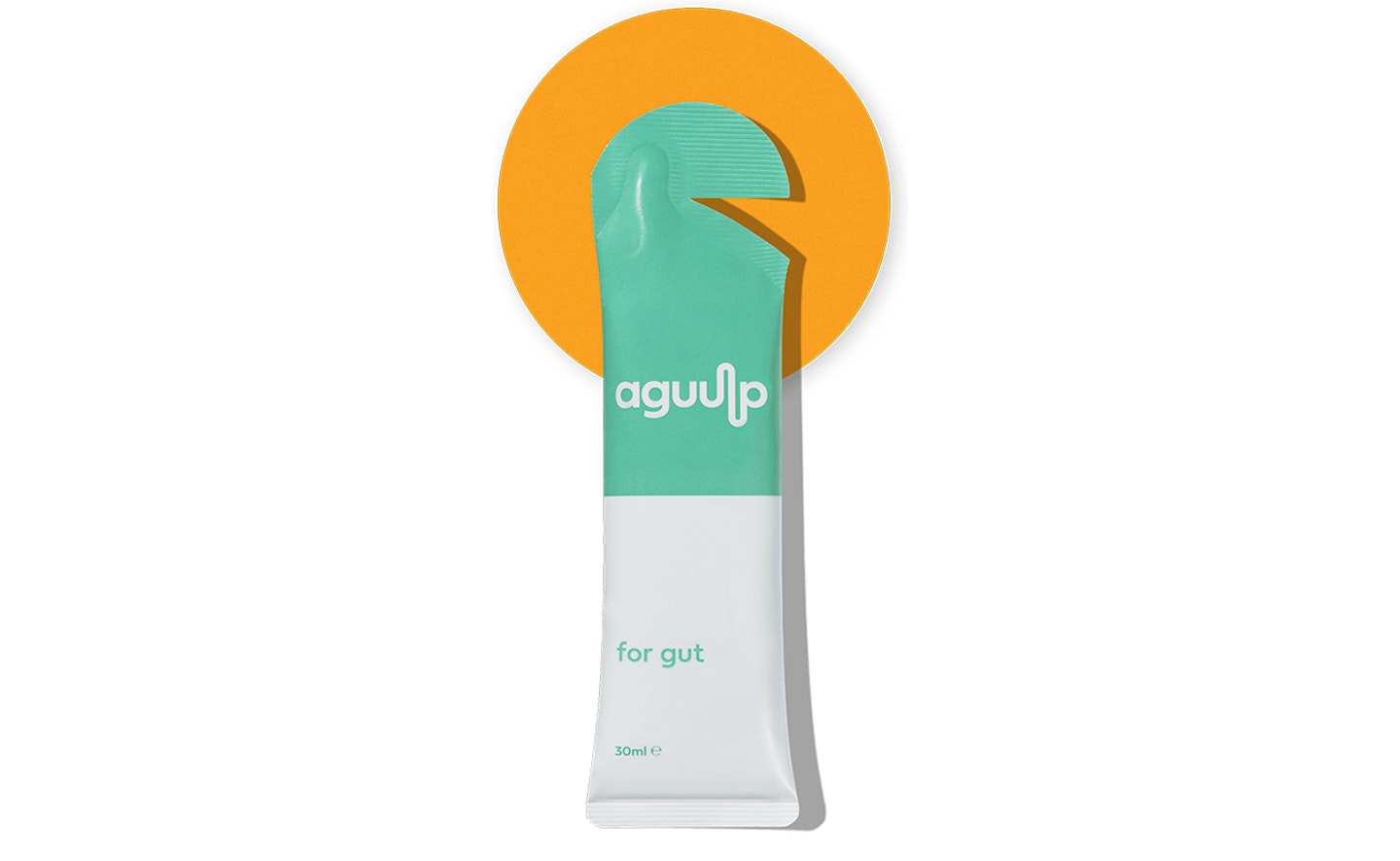 13 of 19
CREDIT: Aguulp
Aguulp for Gut
Professor Green has launched his own gut health supplements after finding they revolutionised his health and wellbeing. Each sachet contains a powerful blend of soluble fibre, prebiotics (Inulin, GOS, FOS), vitamins and amino-acids.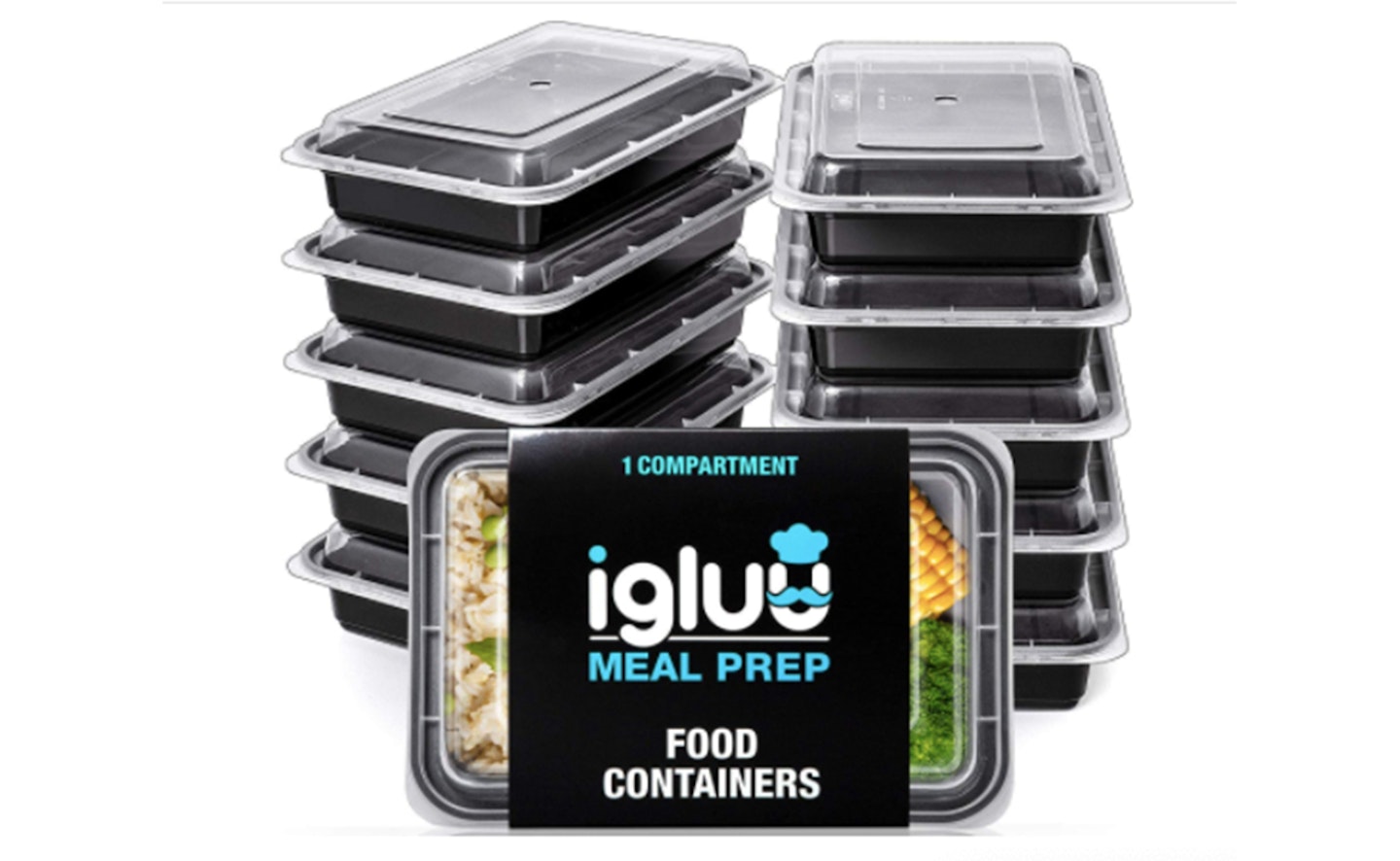 14 of 19
CREDIT: Amazon
Meal Prep Containers
Prepping your lunches for the week not only saves you time and money, but also is hella convenient. Lunch breaks are short enough without having to source a healthy lunch too.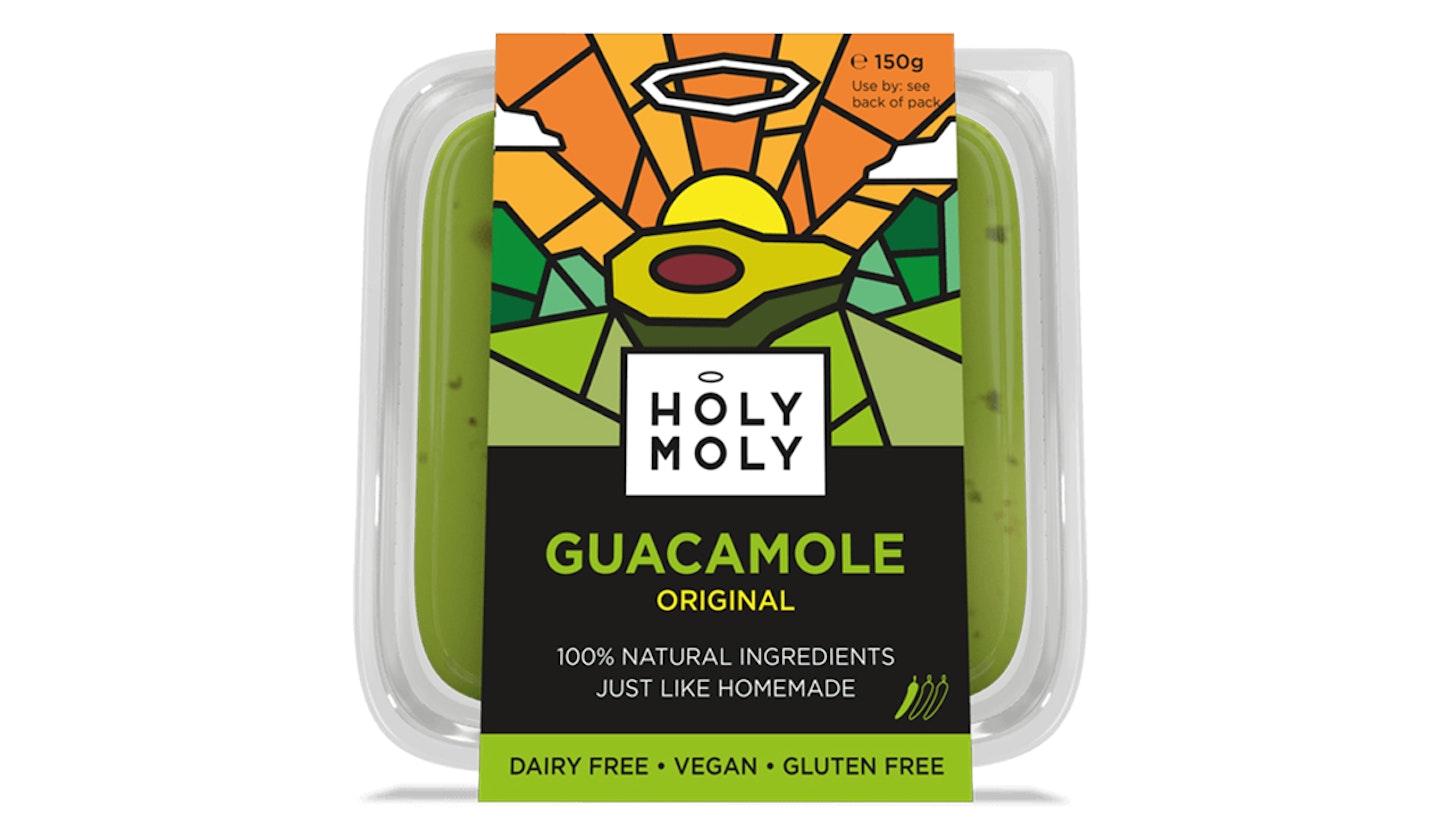 15 of 19
Holy Moly Guacamole (pack of five)
If you like avocado toast but hate the admin, or simply want a nutritious dip for your crisps (balance), you'll adore these ready-made avocado packs by Holy Moly.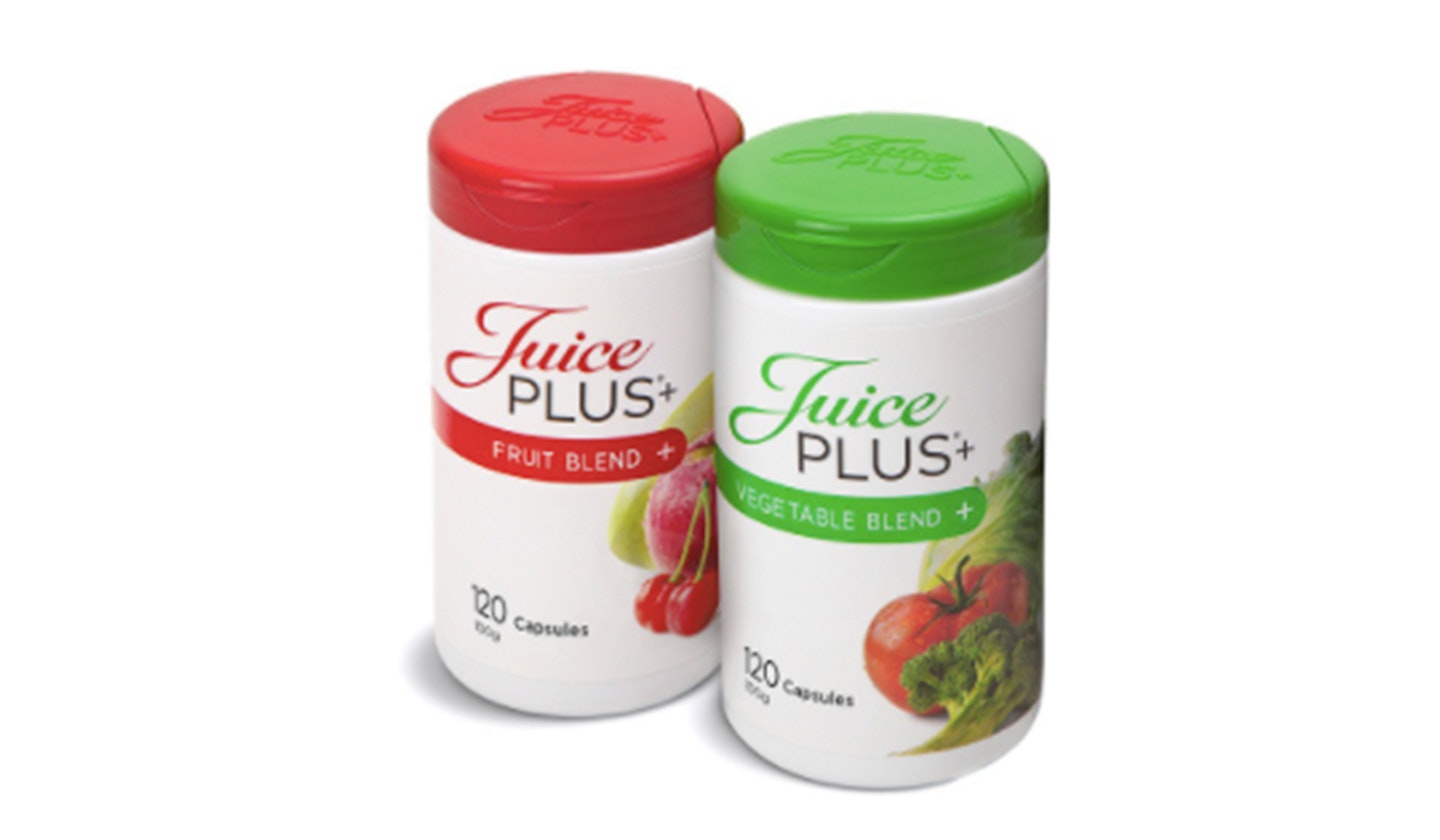 16 of 19
Juice PLUS+ Fruit and Vegetable Blend Capsules
In an ideal world, you'd get all your micronutrients from fruit and veg, but that's not always realistic. Enter Juice Plus, a supplement which helps bridge the gap and is bursting with essential vitamins and minerals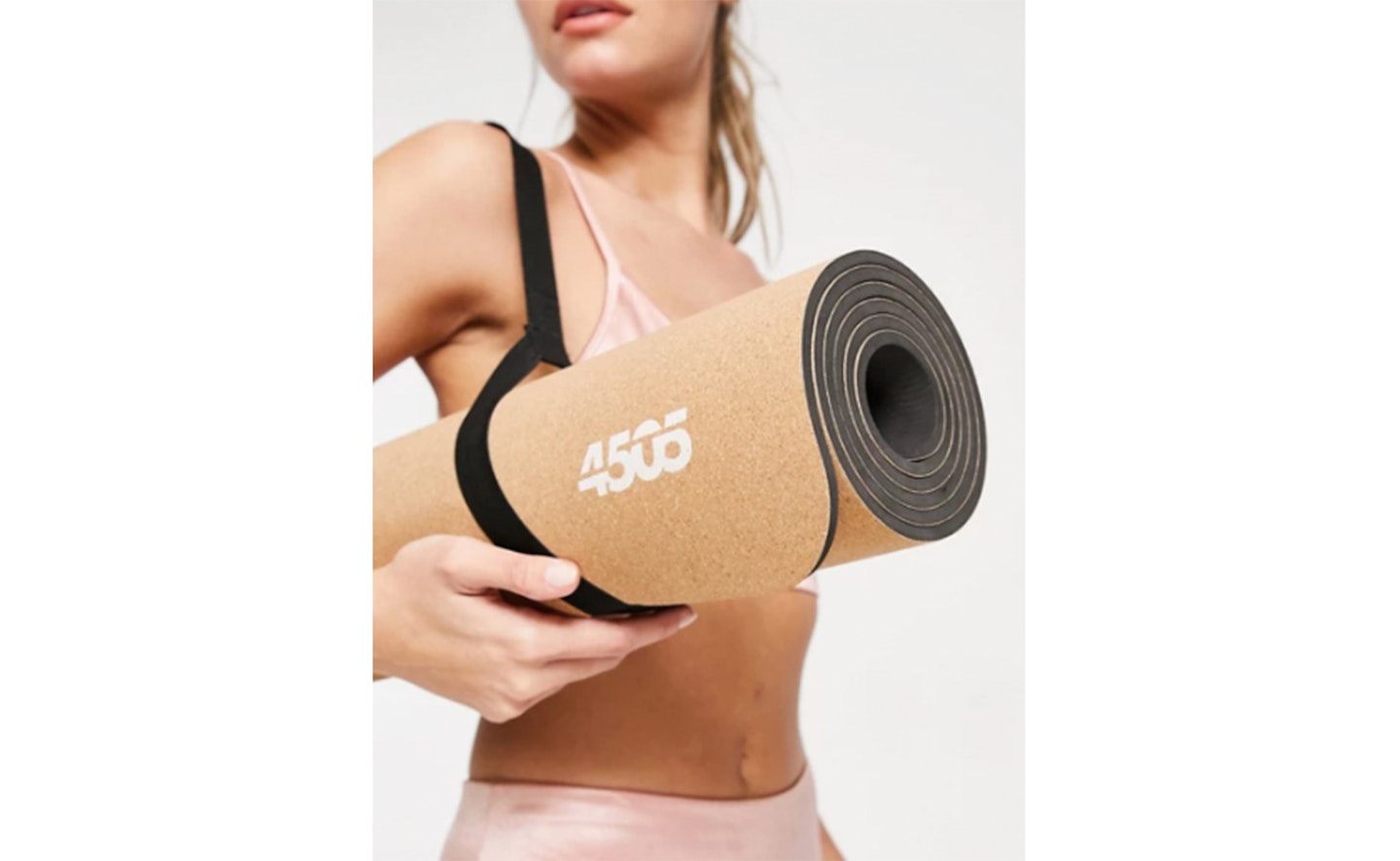 17 of 19
CREDIT: ASOS
4505 Yoga Mat
A good mat is the unsung hero of your gym kit. Because nobody has time for painful crunches on the floor!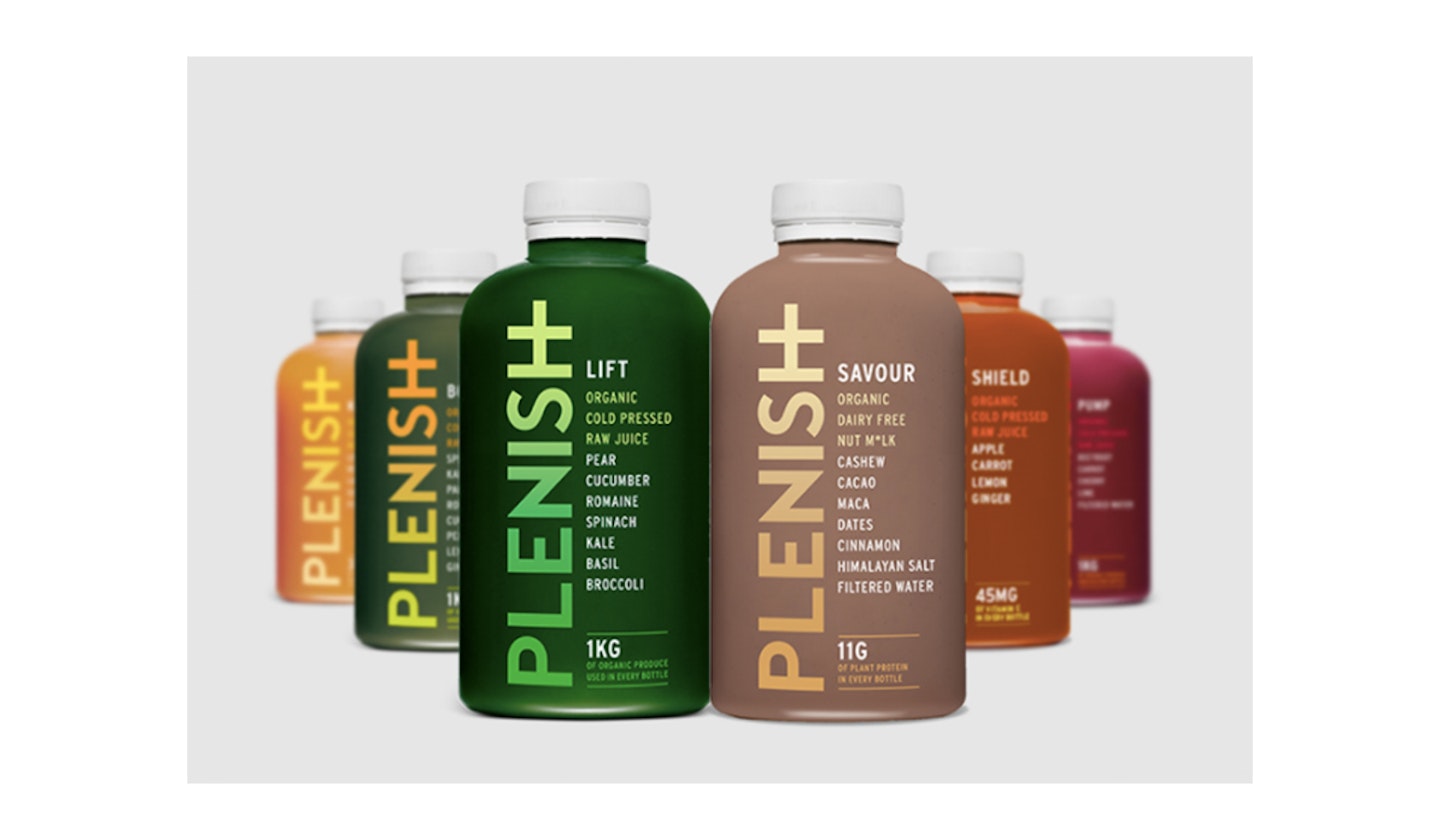 18 of 19
Plenish Juice Cleanse
Whether you want to reap the benefits of a juice cleanse or simply want an array of healthy juices in your fridge to sip on through our the day, you'll adore Plenish.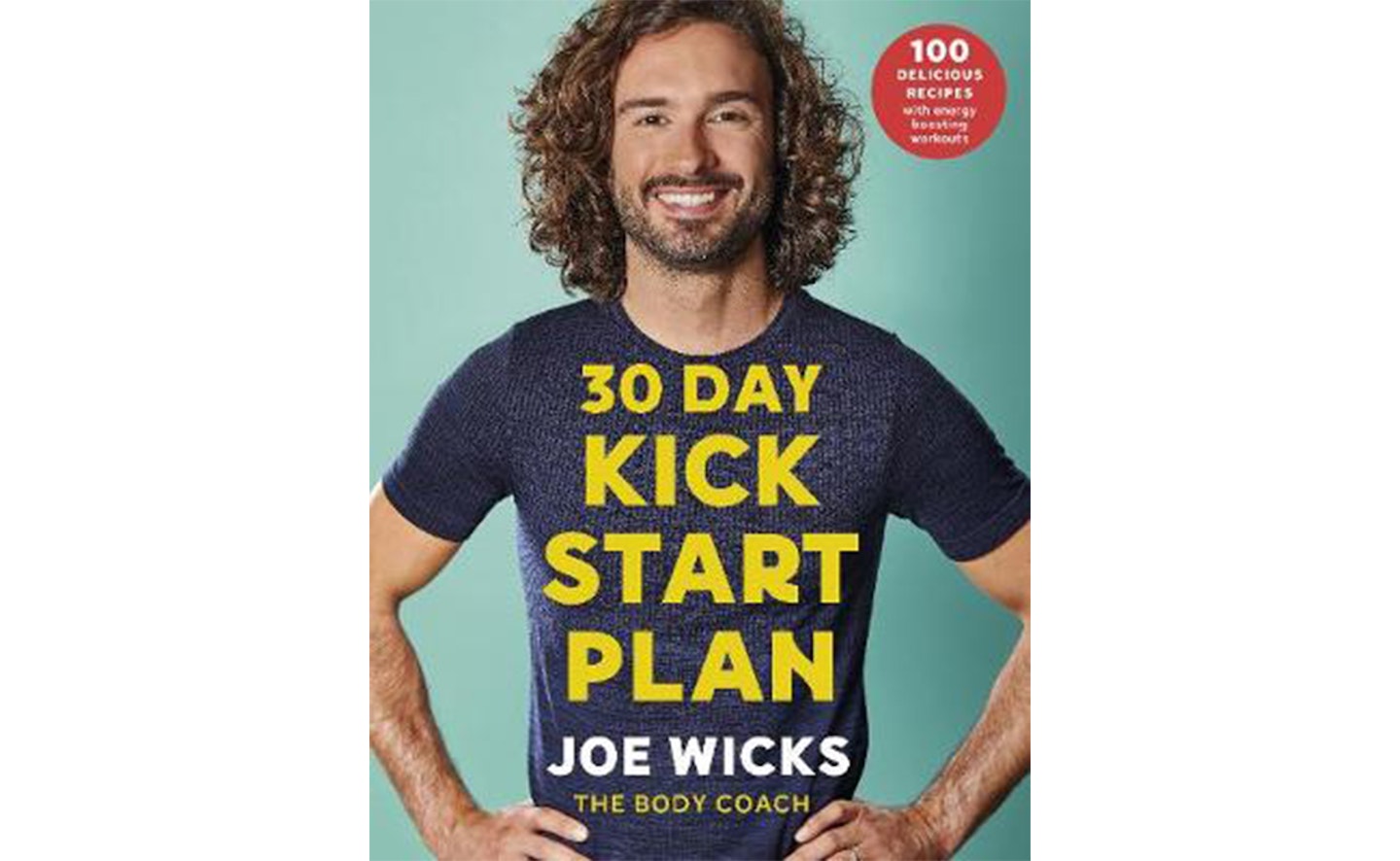 19 of 19
CREDIT: Amazon
30 Day Kick Start Plan: 100 Delicious Recipes with Energy Boosting Workouts
Joe Wicks and lockdown go together like Michael Bublé and Christmas. This jam-packed book is filled with fun workout ideas, delicious recipes and more.
WATCH: Alexandra Cane on pressures after leaving Love Island leading to her transformation
What are some of the things newbies should know before they try boxing for the first time?
You can't be terrible at something you've never done before. Don't compare yourself to anyone else and relax, it's going to be fun.
Keep your hands up, chin down and the rest will follow.
Is boxing effective for building muscle as well as burning calories?
Boxing won't build mass in the same way that lifting weights will, however, it is a full-body workout. Power is driven from your legs and core, and you'll start to see your strength build as you box.
BLOK studios offer a full timetable of classes including boxing and loads more across their three studios in Clapton (London), Shoreditch (London) and Manchester. Visit their website to find out more.