Christmas dinner is undoubtedly one of the best parts of the entire festive season – but if it's your job to make the magic happen, it needn't be a huge chore. We've put together a seriously epic list of everything you'll need to prepare Christmas dinner. We're talking a preparation checklist, Christmas table checklist, and the all-important food checklist - we don't scrimp on the details here.
Plus, we've included some handy tips and hacks that will not only save you time on prep but give you the perfect festive feast.
Time to dig in.
Christmas dinner preparation checklist
First and foremost, you've got to have all the necessary preparation tools in advance so the big day can go off without a hitch.
Just so you know, while we may receive a commission or other compensation from the links on this page, we never allow this to influence product selections.
Description
Get your turkey extra juicy with a baster for a delish main dish - no dry turkey complaints here.
Description
We'd definitely recommend a mixer for preparing your Christmas desserts and sweet treats. This
Description
You need a roasting tin for your roasties! This non-stick roasting tin from Lakeland has a
Description
What else would you roast the veggies on? You'll need a trusty oven tray like this Prestige
Description
You can use a cupcake tin to make the mince pies and even use it to form your homemade Yorkshire
Description
Wine and beer are almost a guarantee at Christmas, even if it's non-alcoholic. The John Lewis &
Description
This multi-tasking hand blender will help make meal prep a whizz. Sauces, meringues, homemade ice
Description
If you want to cook your centrepiece and sauces to perfection, a digital thermometer will help
Description
Get the most out of your roast with a carving knife and fork which will help you slice through
Description
Sure, you probably already have your pots and pans to hand to boil vegetables and make gravy and
Description
Christmas lunch is not the time for guesswork when eager mouths are waiting. A measuring jug like
Description
We always wear our best for Christmas Day, so the last thing you need is to be splashing sauce or
Description
Use a rolling pin to roll out pastry and gingerbread dough. This one is a little pricier than your
Christmas table checklist
Next up, you'll want to get the table looking extra festive for the main event and have all the necessary serveware so the family can help themselves to gravy, sweet treats, the abundance of veg on offer, and more. Though we won't blame you if you skip the Brussel sprouts.
And if you're wondering about how to decorate your Christmas table, we've also included a video for some inspiration:
Sure, you could stick to regular table settings and use an old jug for the gravy, but this is Christmas! It's the perfect time to get a little fancy and you can use these pieces year after year for Christmas days to come.
Description
Deck your Christmas table out with Christmas decorations or a centrepiece for that festive 'wow'
Description
As well as being handy for helping to direct friends and family to their placemats, place setting
Description
A tablecloth is an easy way to add some festive spirit to your table and protect it from stains
Description
Cloth napkins make a nice change from standard tissue napkins and really help to elevate the
Description
A good Christmas wine needs decent glasses to serve it in, and we think these gold rim glasses add
Description
Everyday crockery can be used for Christmas lunch, but we think it's fun to have decorated pieces
Description
Placemats will help to set the table and protect it from inevitable gravy spillages. This pair of
Description
We're a big fan of cheese and crackers to follow up on the main course or indulge in
Description
Decent-sized serving bowls are a must to be host to carrots, Brussel sprout, potatoes, parsnips,
Description
If you want your guests to pour their gravy with the least amount of spillages or resistance, a
Description
A serving jug will be needed for sauces, or for dessert to pour custard on your Christmas pudding.
Description
Everyone loves Christmas nibble so a serving platter will help keep your snacks or hors d'oeuvres
Christmas dinner food checklist
Everyone does Christmas a little differently, but here's a fab checklist that is sure to have your back covered so you don't miss any major food groups on the day.
Absolutely no one wants to do a last minute shop run - it's chaos.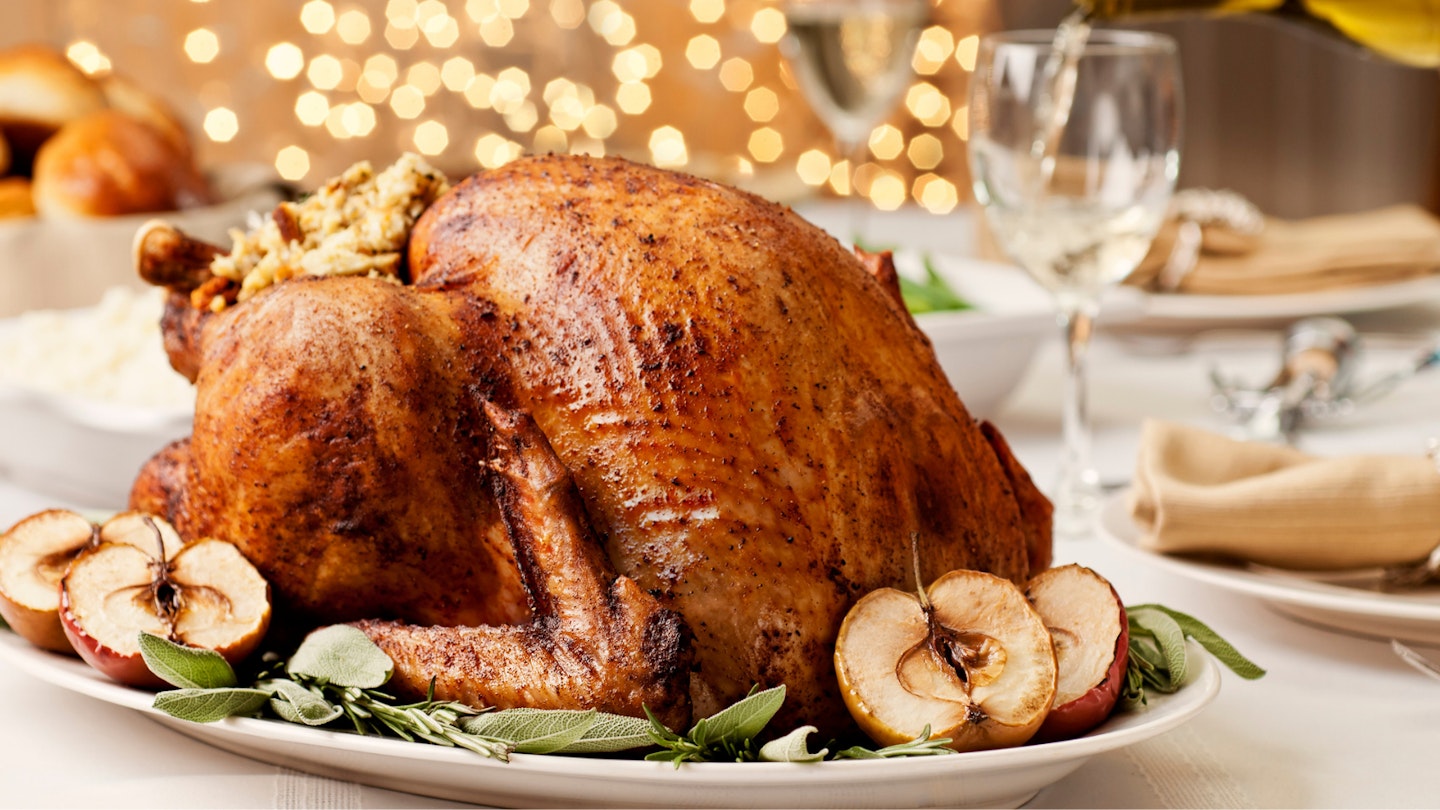 Choice of centrepiece
• Turkey
• Gammon
• Beef
• Duck
• Goose
• Lamb
• Vegan or vegetarian options/ alternatives
Sides and trimmings
• Yorkshire puddings
• Potatoes
• Brussels sprouts
• Pigs in blankets
• Carrots
• Parsnips
• Peas
• Red cabbage
• Cauliflower
• Stuffing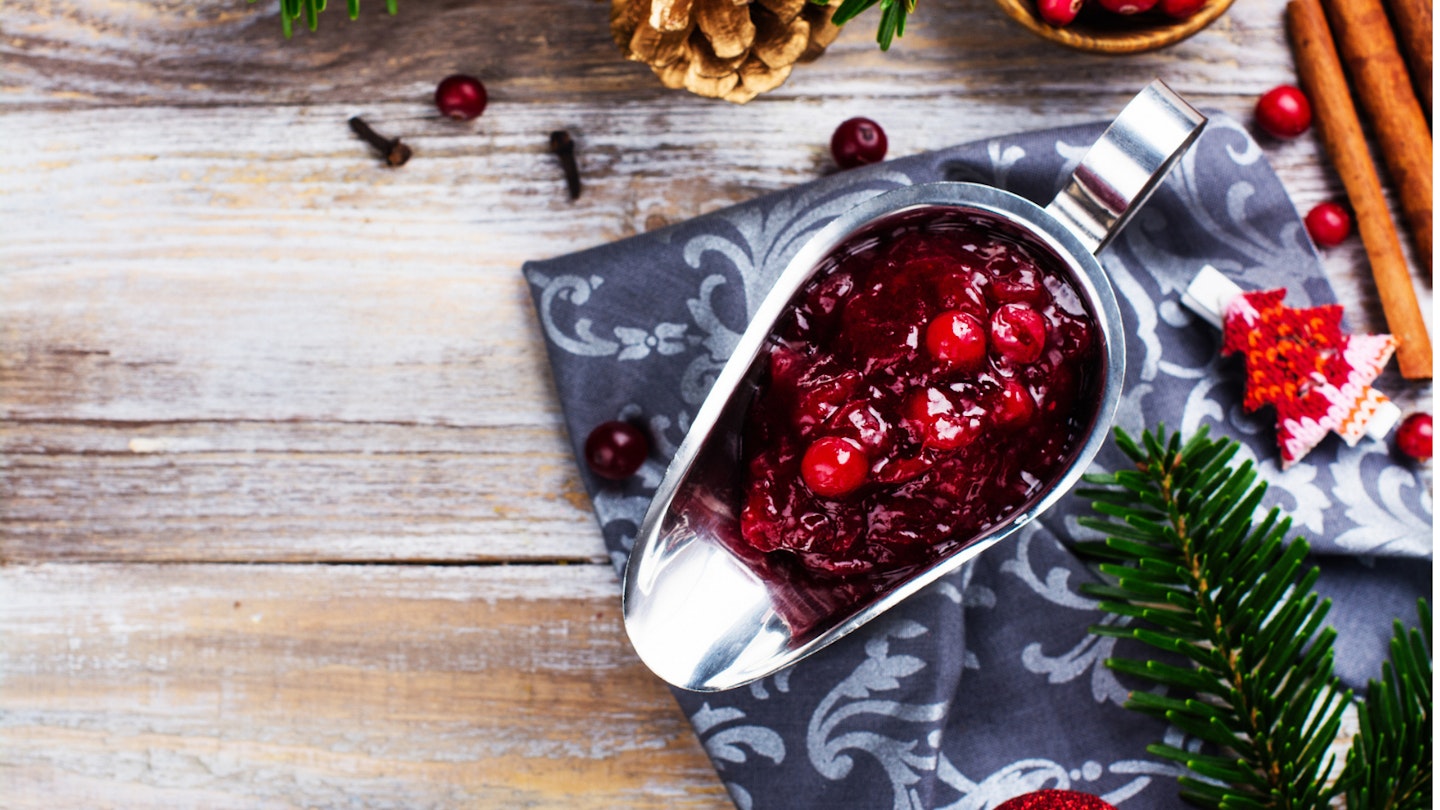 Sauces and condiments
• Cranberry sauce
• Bread sauce
• Apple sauce
• Mustard
• Gravy
• Horseradish
• Chutney
• Butter
• Mint sauce
Desserts
• Christmas pudding
• Christmas cake
• Fresh cream
• Brandy sauce
• Panettone
• Stollen
• Fresh fruit
• Pavlovas
• Trifle
• Mince pies
• Yule log
• Cheese and crackers
• Ice cream/ Vienetta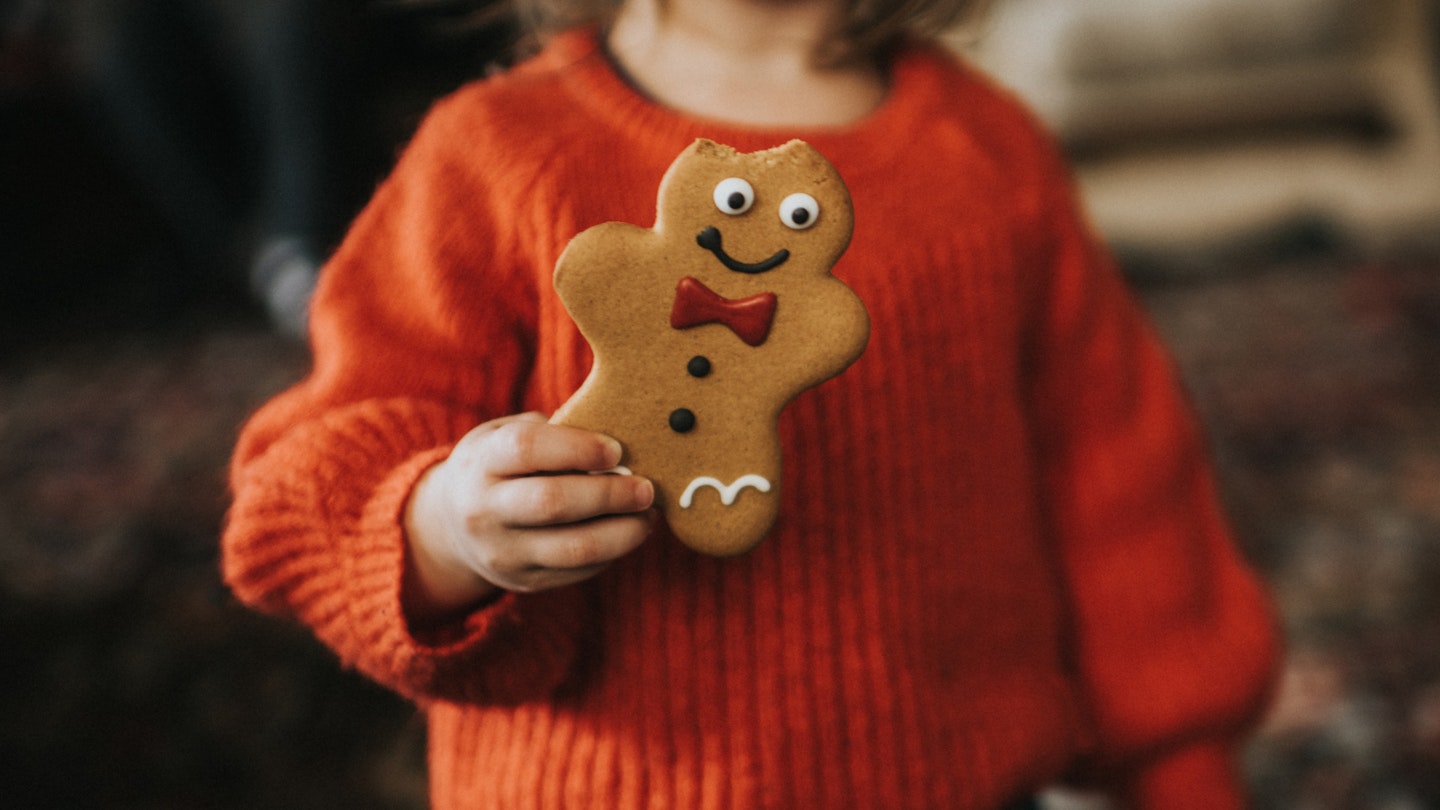 Sweets and nibbles
• Nuts
• Crisps
• Dips
• Biscuits (including gingerbread of course!)
• Satsumas
• Savoury snacks
• Tin of chocolates
• After dinner mints
• Canapés
READ NOW: Christmas party food on a budget
Drinks
• Champagne
• Wine – red and white
• Spirits
• Eggnog
• Cocktails
• Beer
• Cider
• Low alcohol Christmas drinks
• Tea and coffee
• Hot chocolate
• Soft drinks and mixers
Top Christmas dinner tips
• Before you start your meal prep, get a plan of action sorted so you know exactly what you're dealing with. Find out numbers, dietary requirements, and make sure to get anything out of the freezer that needs defrosting the night before.
READ NEXT: Alternative Christmas dinner ideas to fit all dietary requirements
• Make a note of all the cooking times, taking into consideration oven space, in case you need to get food prepped in advance and so you can deliver all the food to the table at peak temperature.
• Employ the help of (hopefully willing) kids and family members to set the table while your hands are full. If you pre-select all the Crimbo decorations, cutlery, and settings, they can't go too wrong.
• If in any doubt on numbers or appetites, get a little extra grub to save a shortfall on roast potatoes or stuffing. Worst comes to worse, they'll make delicious leftover sandwiches.
• If you don't have masses of room in your fridge/freezer, you can pre-order food from your favourite supermarket to be delivered in the days leading up to the big day. How easy and convenient is that?
Here are the supermarkets allowing you to pre-order Christmas food: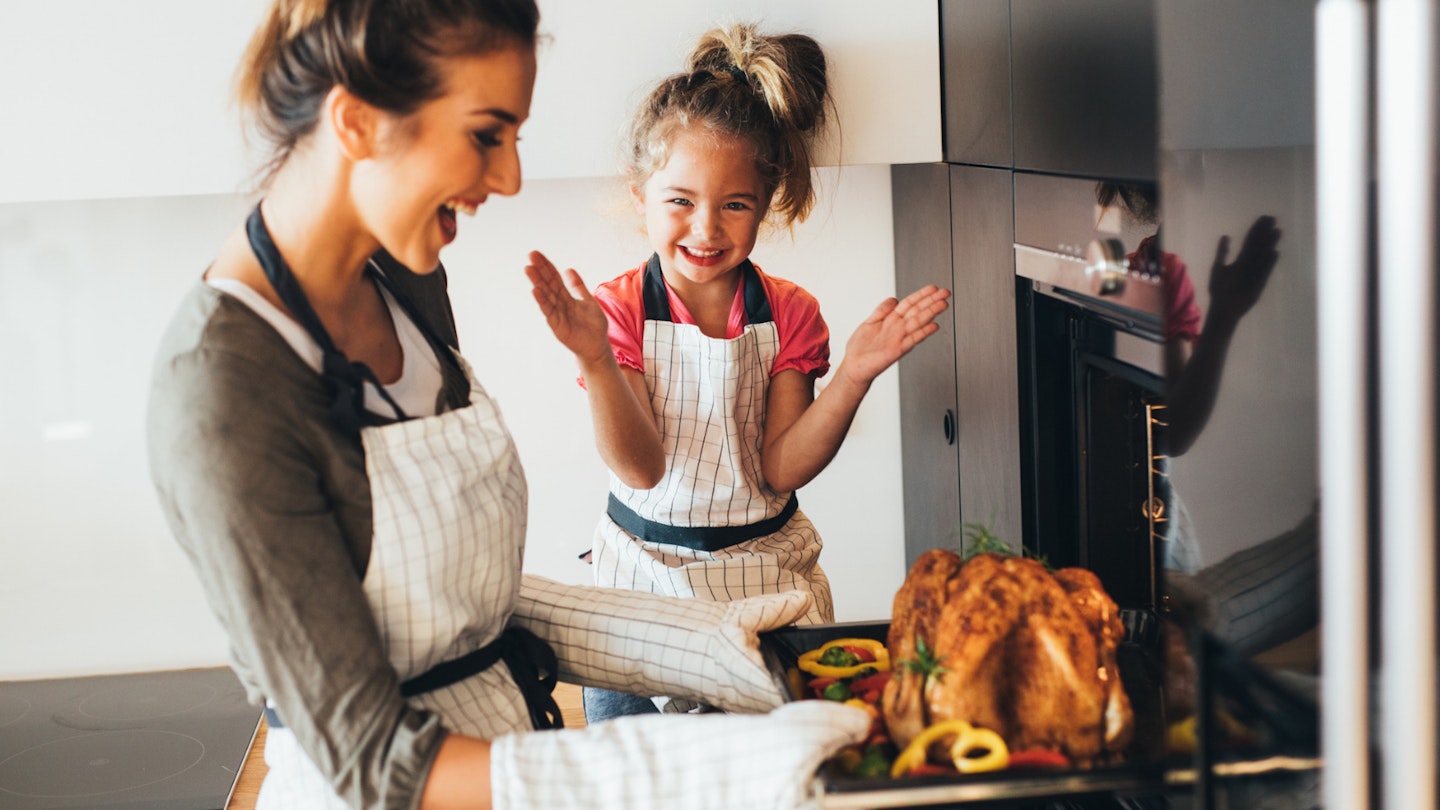 Christmas dinner cooking hacks
Turkey
• The breasts of the turkey cook quicker than the rest of the bird. To stop them from overcooking, cool them down with ice cubes before cooking.
• Stop the bird from burning by covering it with tin foil – this will give you a perfectly golden brown turkey.
Roast potatoes
• Those all-important roasties are a job on their own, so stay one step ahead by cooking them the day before! This will definitely save you time on your Christmas prep.
• Use goose fat to get them deliciously crisp on the outside and fluffy in the middle, and simply reheat the next day. We promise nobody will be able to tell.
Gravy
• No Christmas dinner is complete without some beautifully thick gravy. A top tip for achieving the perfect consistency is to mash one of the roast potatoes into the gravy and stir. You'll be wondering why you've never done it before!
Vegetables
• Make the usually boring veg one of the most exciting parts of Christmas lunch by cooking your carrots in orange juice. Throw in the zest, some butter, and a pinch of cinnamon and you're in business.
• As for those pesky Brussel sprouts, roast them – boiling them to death it the reason they always taste so bad. Add a bit of pancetta, maybe some chestnuts, and you've transformed everyone's least favourite side dish.
Stuffing
• Prepare your gorgeous stuffing and cook it in advance. Freeze it and then all you'll have to do is defrost it on the big day before warming it through.
Desserts
• Make these as far in advance as possible – and make a few. This way, there's no unhappy faces at the table and you've got loads leftover.
We've also included a little video that can further help make your Christmas dinner seamless.
Read more on Closer Online:
WATCH: TOWIE's Chloe Sims Reveals What She Wants For Christmas
How long can you keep food in the freezer for?
If you've bought frozen food ahead of the celebrations, you may be wondering how long it'll last. Or maybe you still have some bits and bobs in the freezer from last year's Christmas flop and are wondering if it can still be put to use?
According to FoodSafety.gov, fresh poultry (chicken and turkey) can be placed in a freezer 0°F or below for up to one year, in contrast to fresh, uncured, uncooked ham, which should only be frozen for up to six months.
We recommend veg and potatoes be stored and frozen between eight and 12 months, and of course, keep an eye on those use-by dates!