Any mention of the month of September sends a shiver down every parent's spine... BACK TO SCHOOL season is upon us.
It's time to get the uniforms and stationery ready and start getting energised about homework tasks and the day-to-day fun of being a parent.
On the plus side, the summer holidays may finally be coming to an end, but on the downside, you've got to start preparing everything ahead of time - and that includes school lunches.
As times are tough, many parents will be turning to packed lunches to ensure their kids are well-fed and happy. But how on earth do you keep things exciting, healthy and easy to put together?
We've got a whole host of back-to-school lunch ideas for you, as well as some brilliant lunchboxes and storage ideas to inspire you.
IDEAS: back-to-school lunch ideas to save you time
Salad wraps
Simple to put together, these salad wraps are the perfect way to make sure the kids are full while giving them a nutritious dose of veggies.
What you'll need: Lettuce, Tomatoes, Cucumber, Carrots, Cheese, Wholemeal tortillas
How to prepare: Place your ingredients in the centre of the wrap. Fold the bottom up, fold the sides in and roll it up.
You can add hummus, mayonnaise, turkey, tuna and anything else your kids love to change it up each day.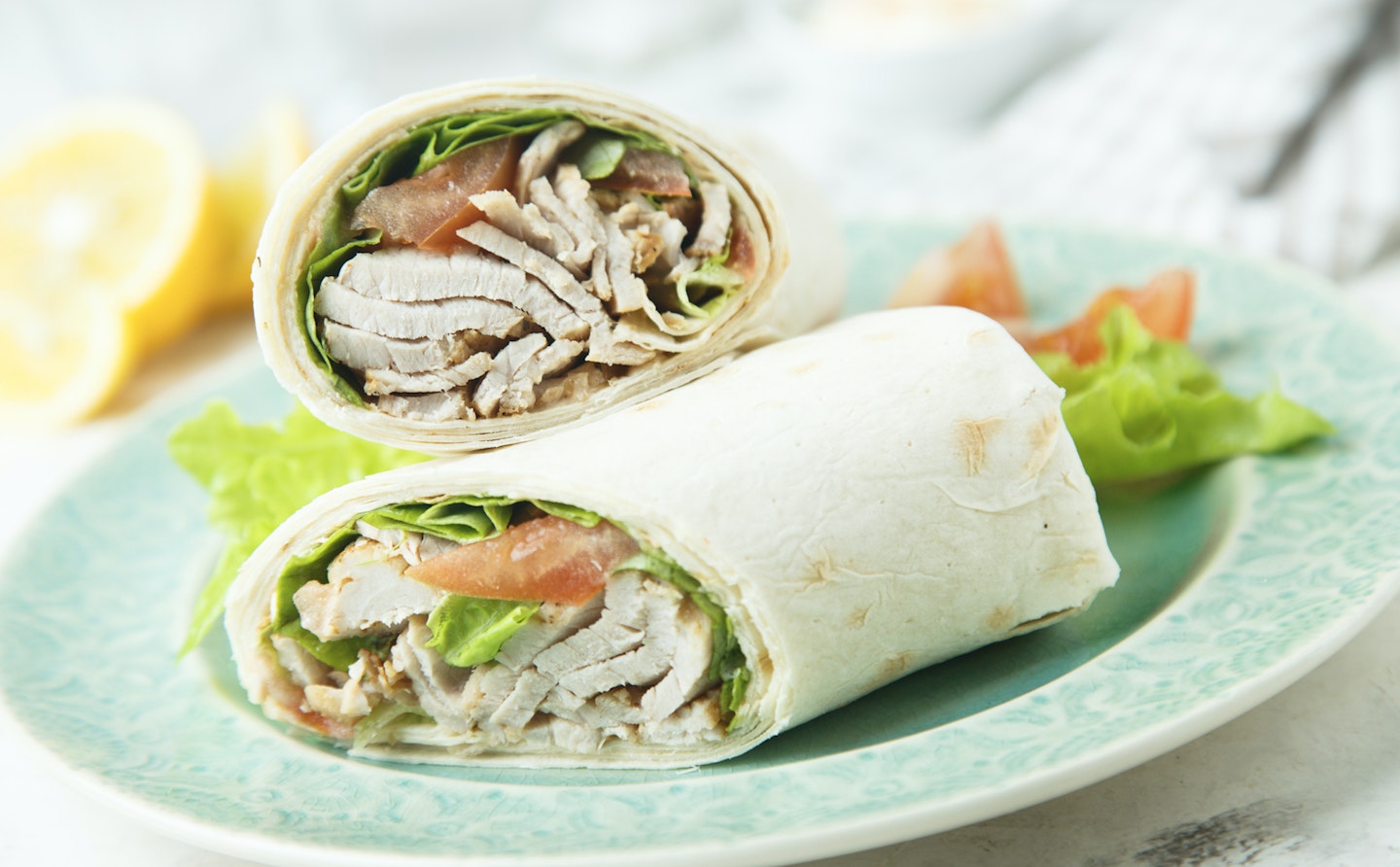 Pasta salad
The best thing about pasta dishes is that they can be made in advance and eaten cold as a salad - plus, they're really versatile.
Recipe options: Pesto pasta, BLT pasta, Tomato pasta, Mediterranean pasta, Chicken pasta
How to prepare: Cook off your pasta in advance and keep it refrigerated. When serving, you can add a dash of olive oil to ensure it isn't dry. Mix in your other ingredients and veggies, and you're good to go.
You can use pre-cut meat to make this even easier.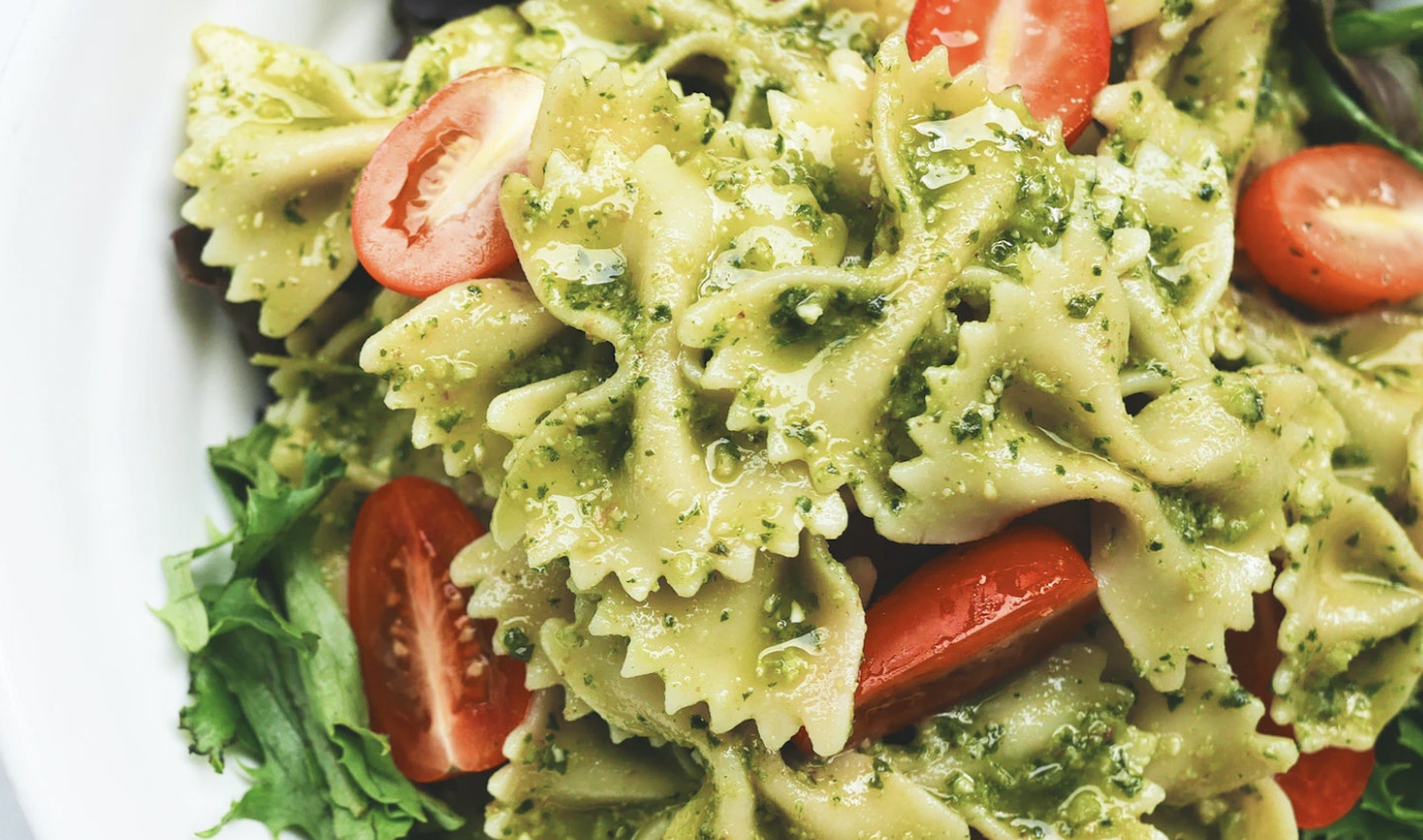 Bagels
Bagels are so easy to prepare and once again, are really versatile.
Bagel filling ideas: Salmon and cream cheese, Ham and cheese, Scrambled eggs, Egg mayonnaise, Pepperoni and mozzarella, Tuna melt, Cream cheese and cucumber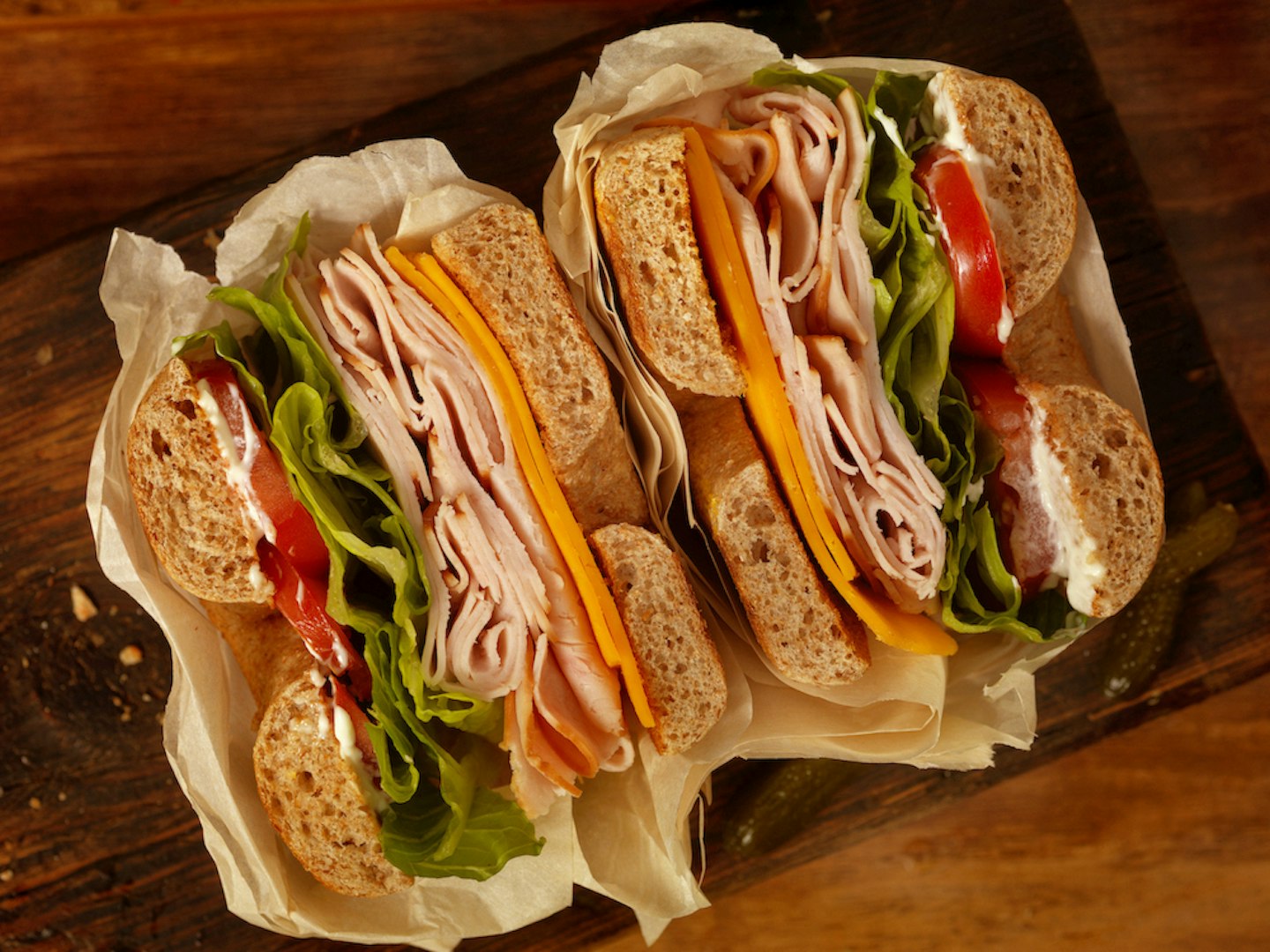 Frittatas
Frittatas take a little more prepping, but are high in protein and delicious. Plus, you can pack them full of veggies.
What you'll need: Eggs, Cheese, Fillings such as bacon, ham, spinach, mushrooms, onions, tomatoes and peas.
How to prepare:
You can either use a muffin tin (for pre-portioned frittatas) or a large baking tray.
Crack your eggs into a large bowl and whisk until combined.
Cook off your vegetables and other fillings, add any seasoning and then transfer it all into your pre-greased baking/muffin tray.
Cover the filling with the eggs and add your cheese.
Bake for around 15 minutes, until the eggs are puffed up and appear cooked.
Let your frittata cool and then serve (muffins), or cut your large frittata into slices.
You can refrigerate these for a few days, or freeze them for later use.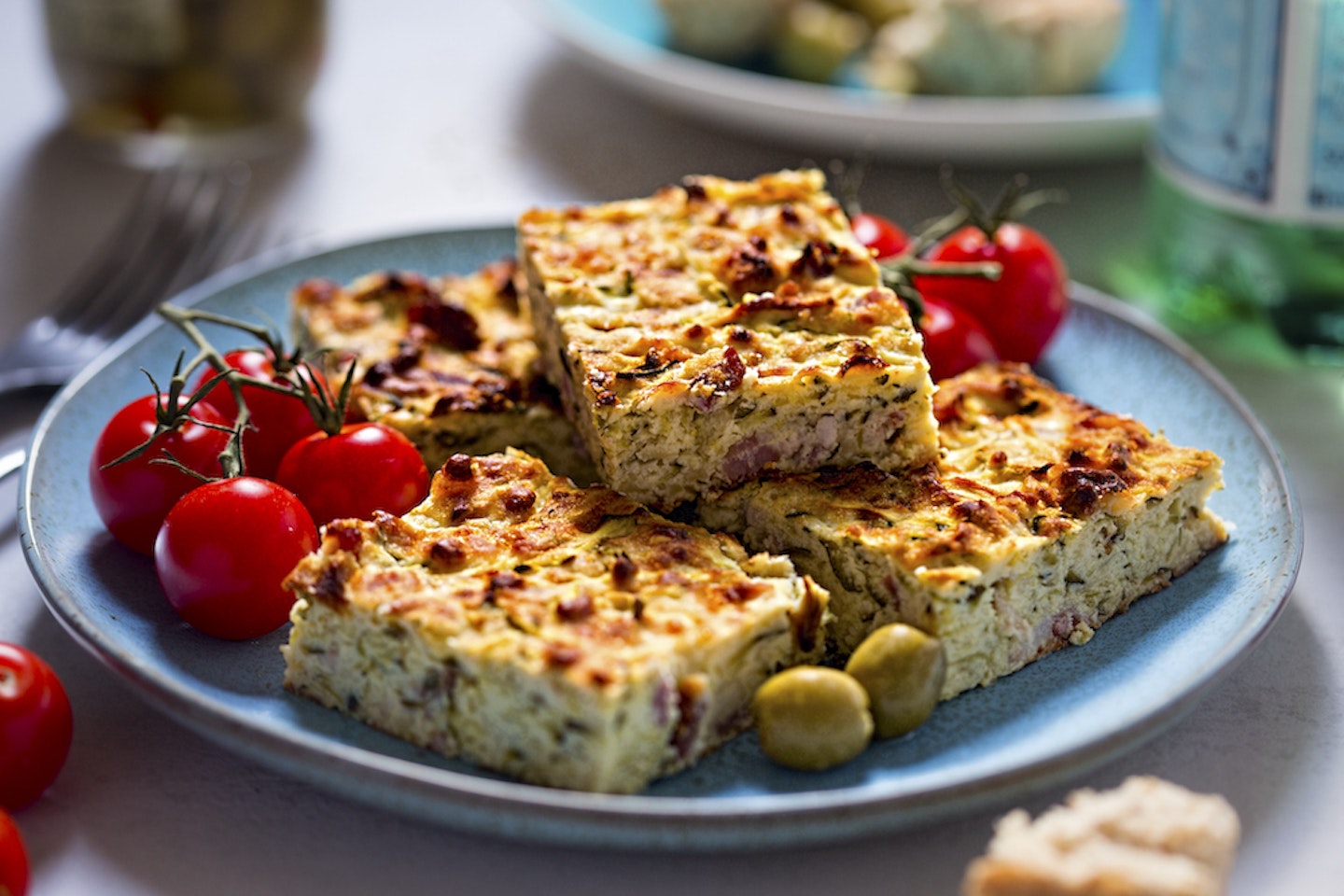 Snack ideas for kids
As well as a main meal, you can get creative with snacks and batch prepare things to make life easier. Here are some to try:
Carrots and hummus
Hard-boiled eggs
An apple and peanut butter (if your child's school allows)
Cheese and crackers
Fruit salads
Yoghurt pots (with oats or granola and fruit)
Raisin packs
Granola bars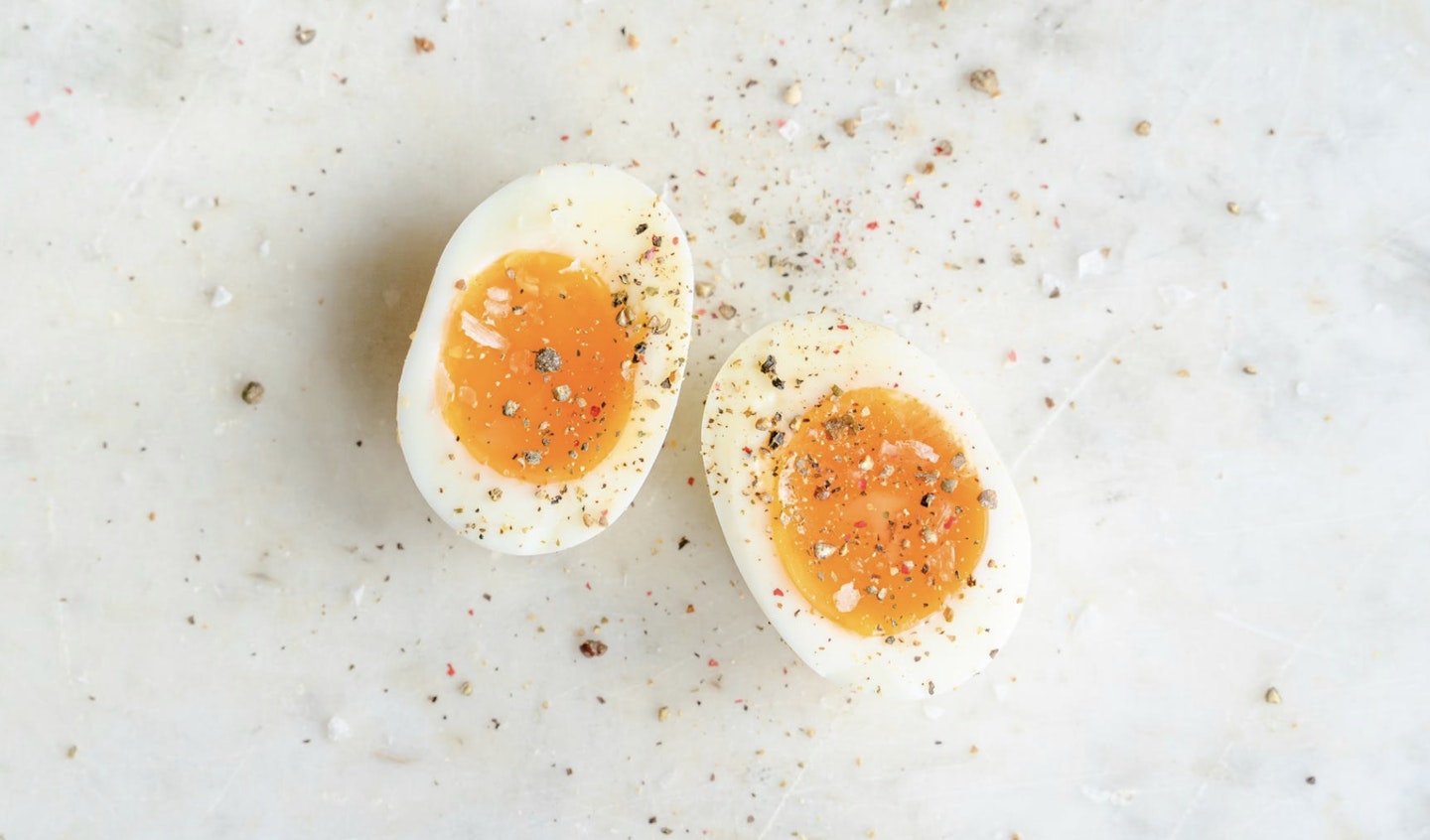 SHOP: back-to-school lunch boxes and accessories
Once you've got your lunches planned out, you'll need something to put them in. There's a great range of lunch boxes and storage containers available online, which saves you from trawling around the shops (and could save you some money).
Best lunchboxes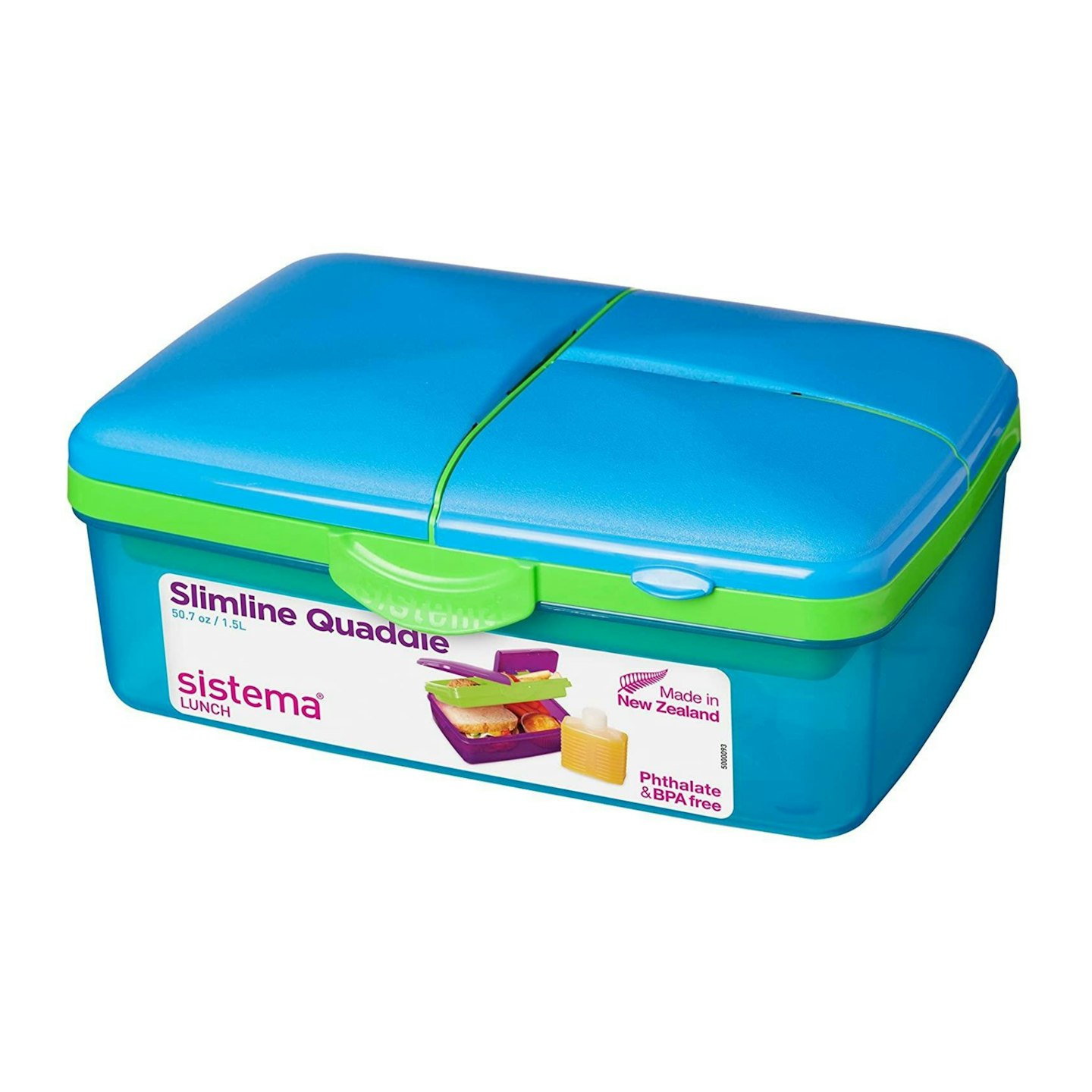 1 of 11
Sistema Lunch Slimline Quaddie
Regardless of the lunch bag you choose, having a box inside to keep things neat and tidy is a good move. This Sistema slimline multi-compartment lunch box comes with a 275ml water bottle, is dishwasher, microwave and fridge/freezer safe and guarantees no leaks.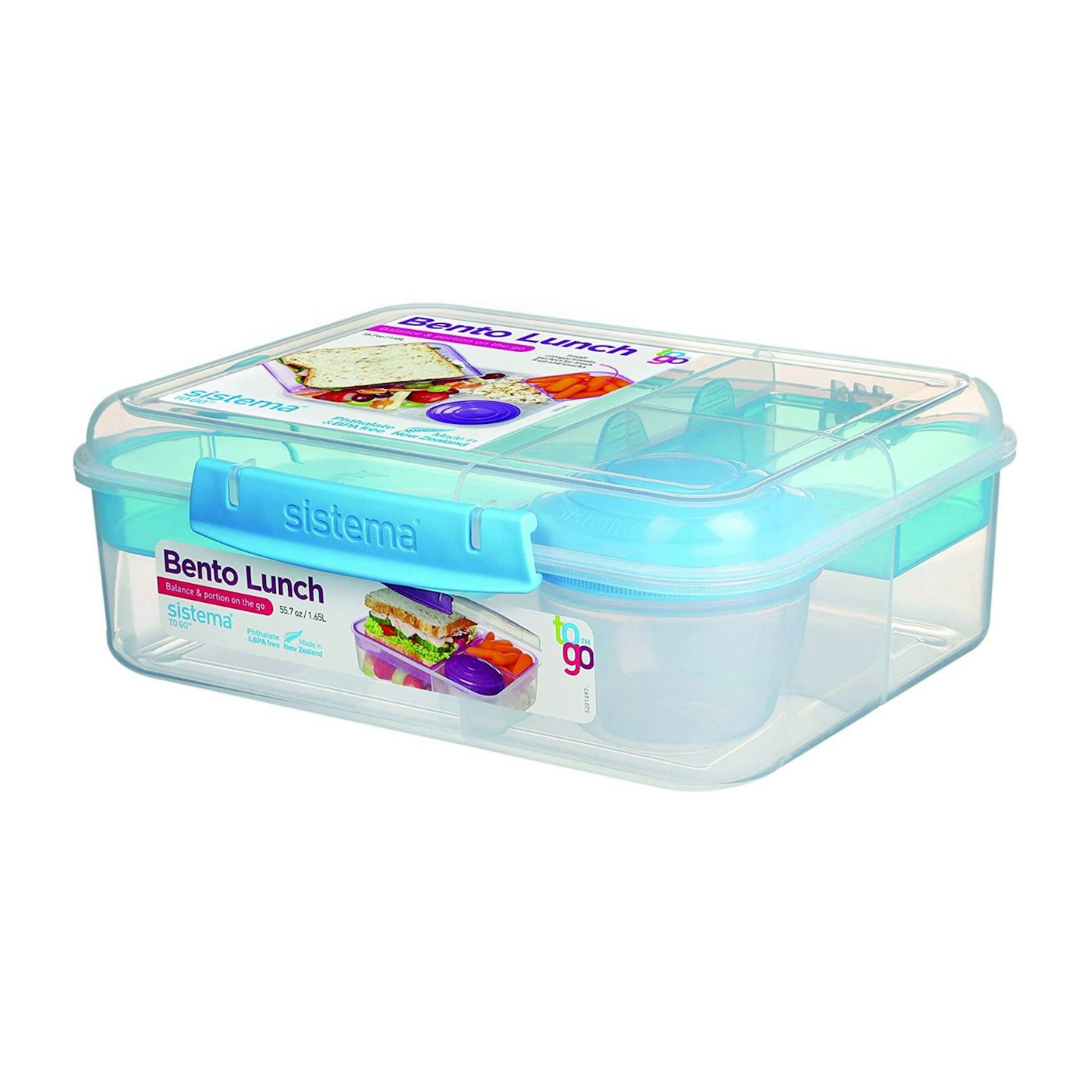 2 of 11
Sistema Bento Lunch Box to Go with Fruit/Yogurt Pot
This bento lunch box can fit a lot in, and the movable compartments make it easy to keep everything separated. It also comes with a seal-tight yoghurt/fruit pot. It's dishwasher, microwave, fridge and freezer safe.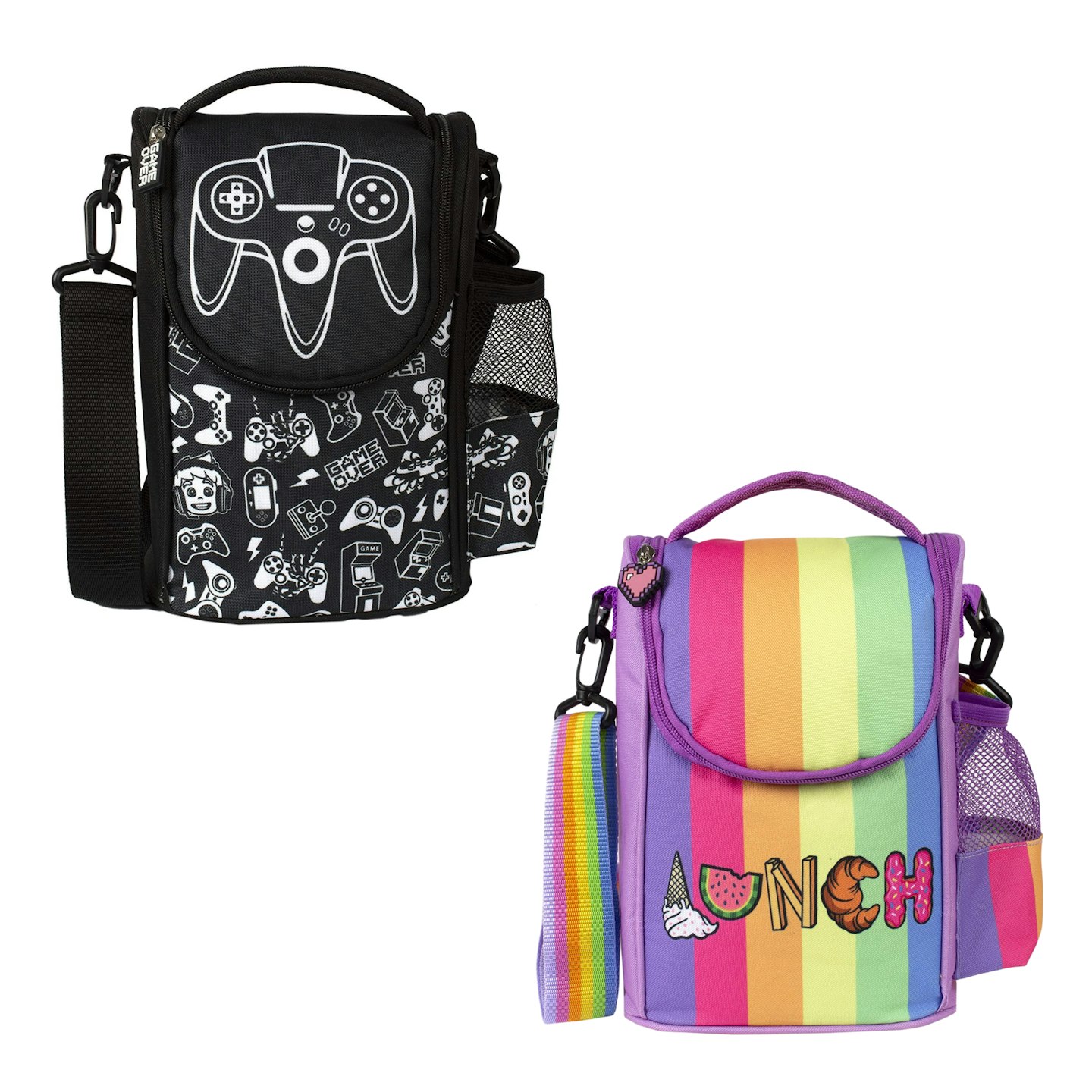 3 of 11
Fringoo - Large Capacity Kids Strap Lunch Ba
Fringoo lunch bags are strong and sturdy, so they'll last for years. These ones come with an adjustable strap, so your kids can just throw it over their shoulders and hopefully won't lose it on the way home. It's wipe-clean, fully thermal, will fit a water bottle and is machine washable at 30 degrees. There are lots of designs to choose from, so you're sure to find one to suit your child's taste.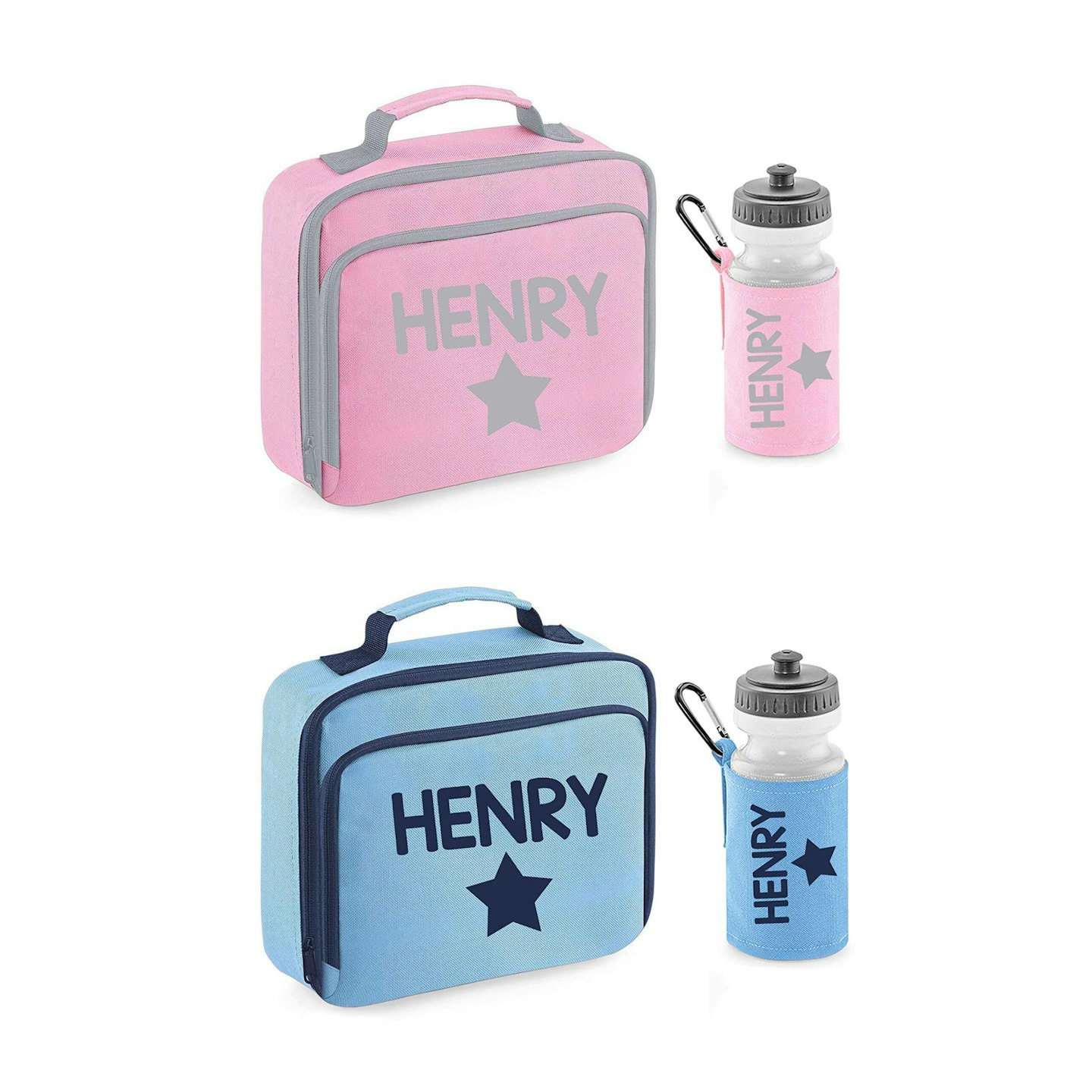 4 of 11
Personalised Name and Star Lunch Bag and Bottle
A personalised lunch bag is an easy way to make sure your kids never mix up their bags with someone else's. They're fully insulated, wipe clean and come with a 500ml water bottle and carabiner clip. You can also get one with their initials, instead.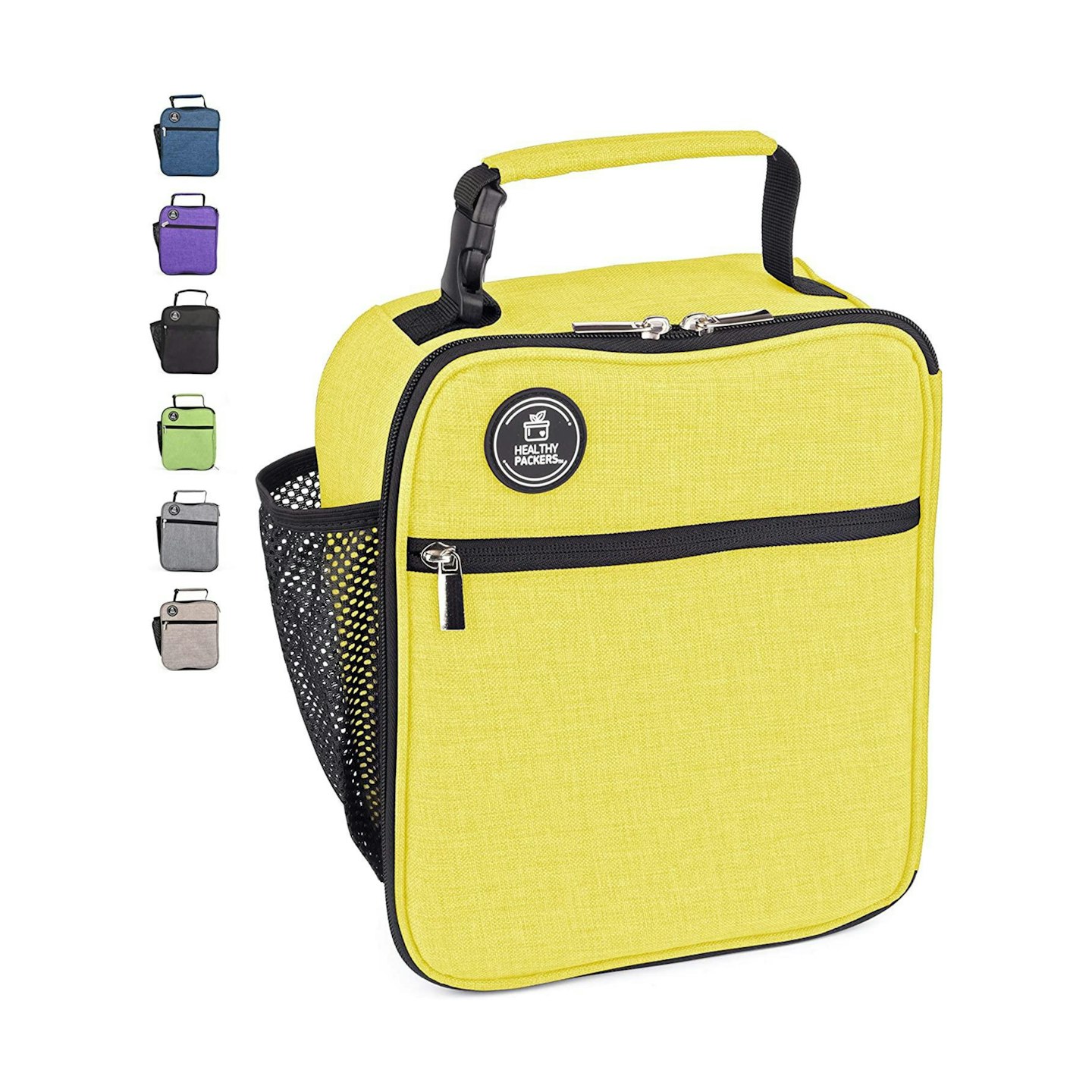 5 of 11
Healthy Packers Insulated Lunch Box
This really simple tote lunch bag is great for older kids. It's made from eco-friendly materials, is waterproof and will keep food cold. The aluminium inner lining makes this lunch box easy to clean and the mesh pocket on the side will fit a water bottle.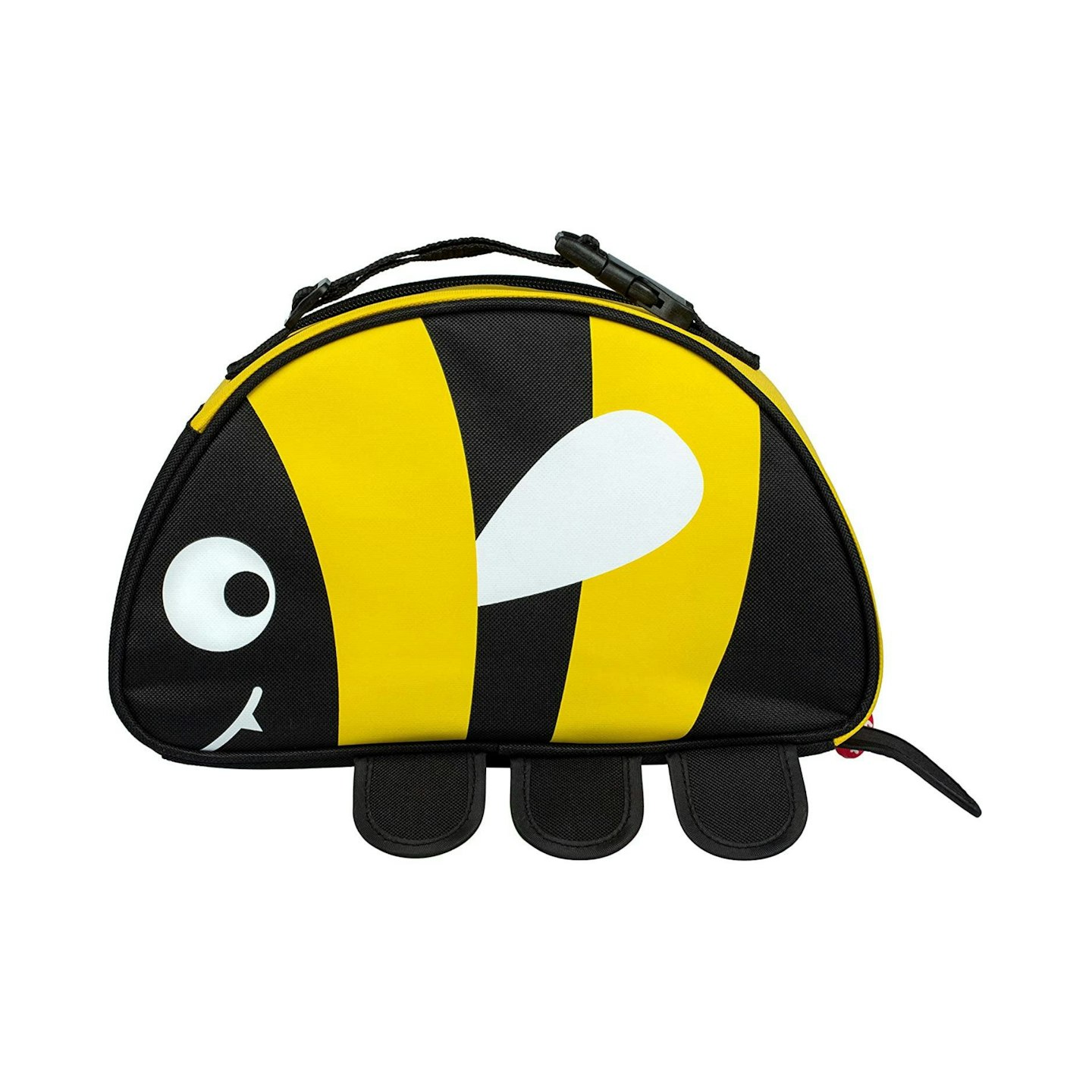 6 of 11
TUM TUM Lunch Bag for Kids
This adorable bee bag is great for younger kids - there's also a ladybird style to choose from. There's space for sandwiches, a bottle, fruit and more, and the sides fold down to create a place mat for less mess. You can get loads of matching bits and bobs to go inside it, adding to the cuteness.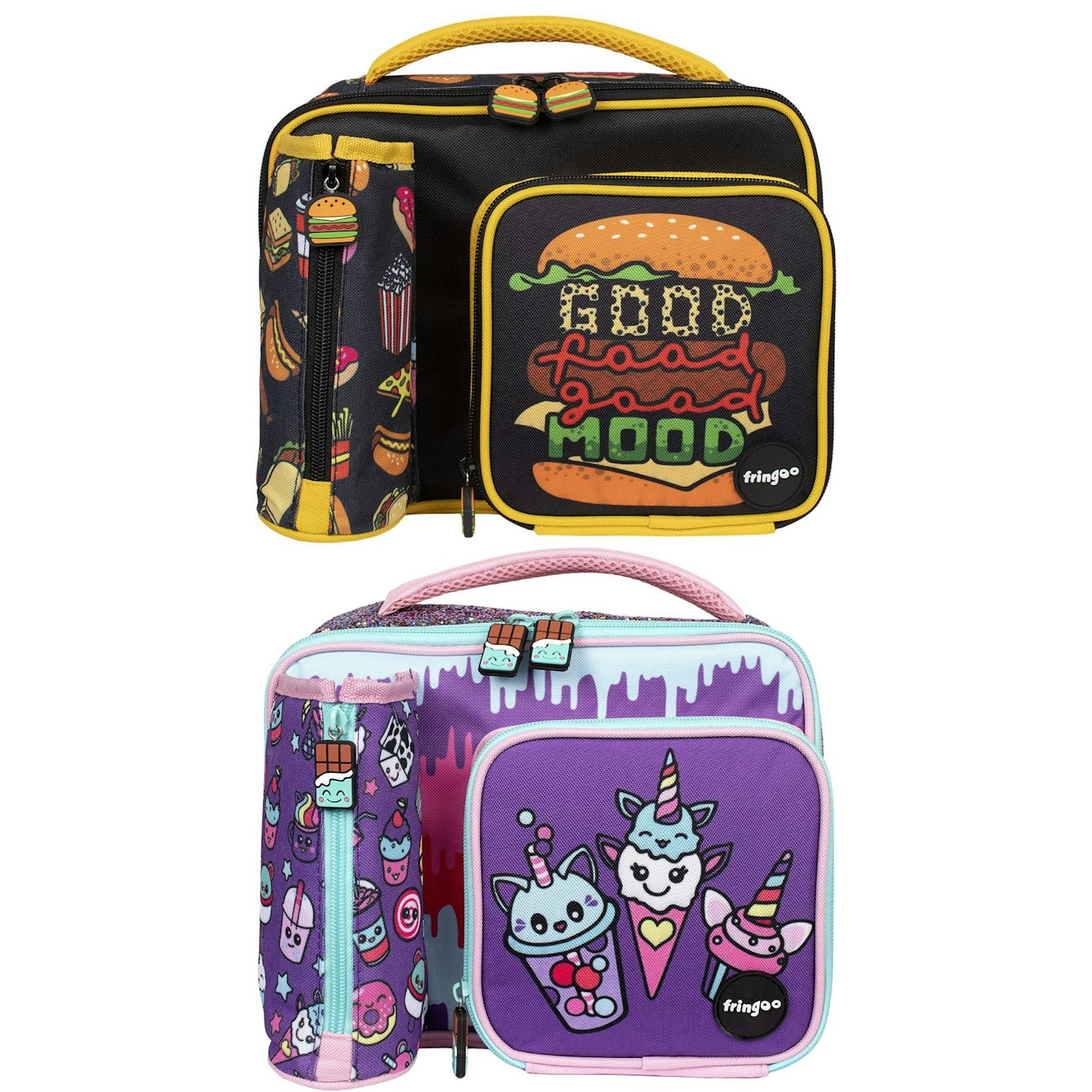 7 of 11
Fringoo - Large Capacity Kids Square Lunch Bag
Another one from Fringoo, this insulated lunch bag is wipe-clean and can be machine-washed at 30 degrees. There are multiple compartments, including a front pocket and bottle holder. There are lots of fun designs to choose from, including unicorns, dinosaurs and more.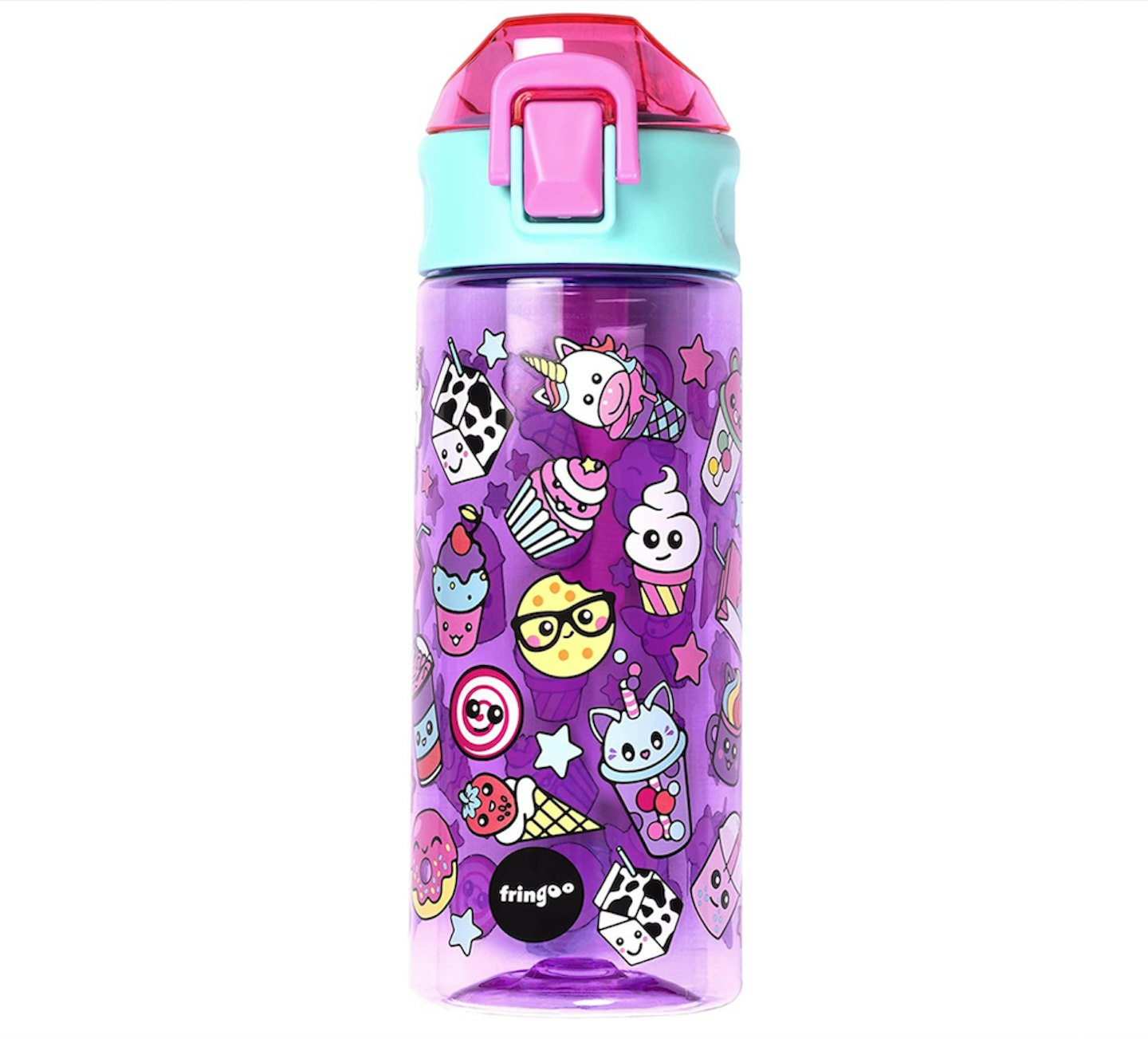 8 of 11
Fringoo Cute Food Kids Water Bottle
Available in a variety of different designs, these BPA-free water bottles are 100 per cent leakproof and will hold 600ml of water.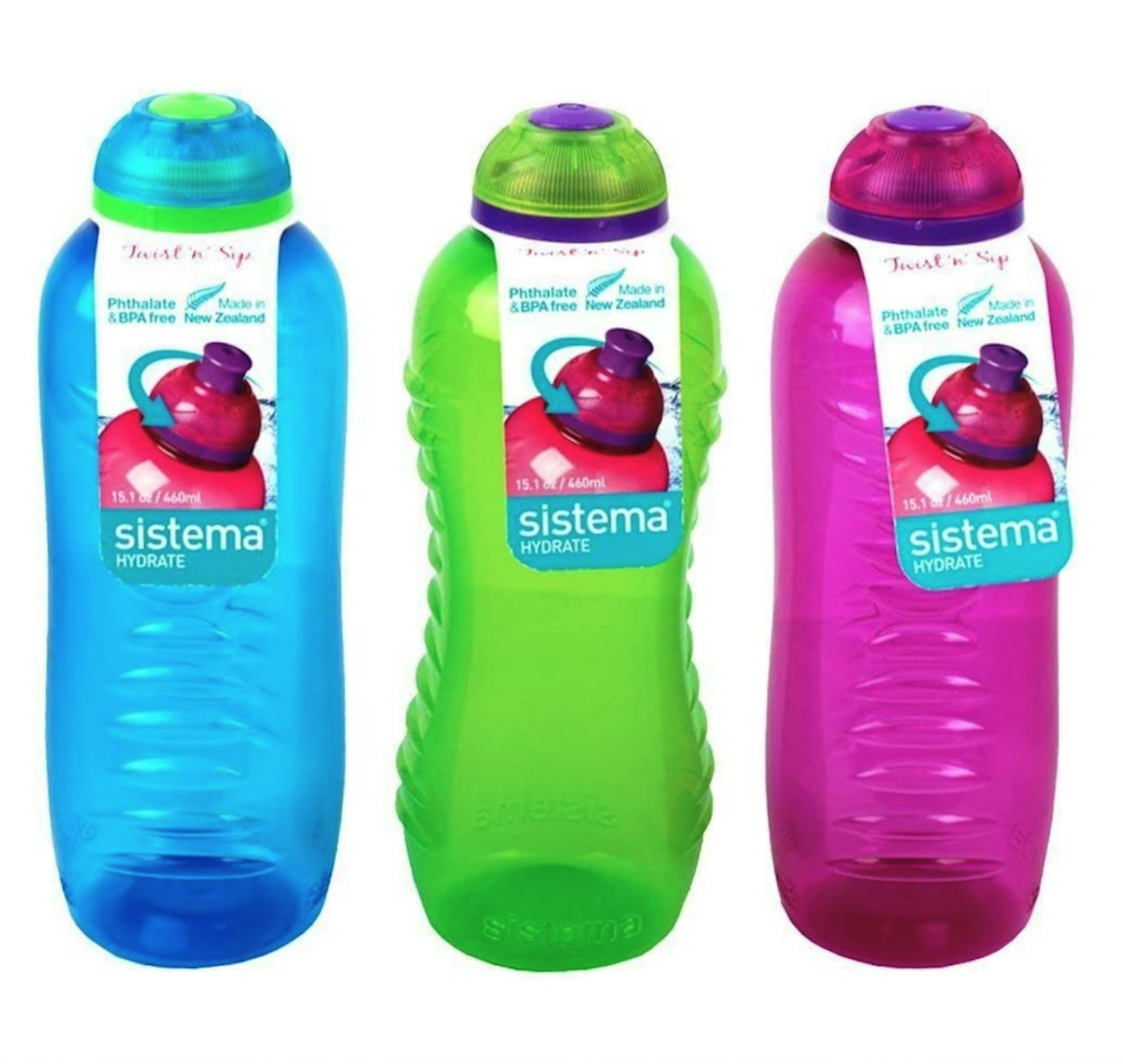 9 of 11
Sistema Kids Water Bottle
If you have a big family (or your kid is a little, um... forgetful), this pack of three Sistema water bottles will see you through. They each hold 460ml, are leakproof and BPA-free.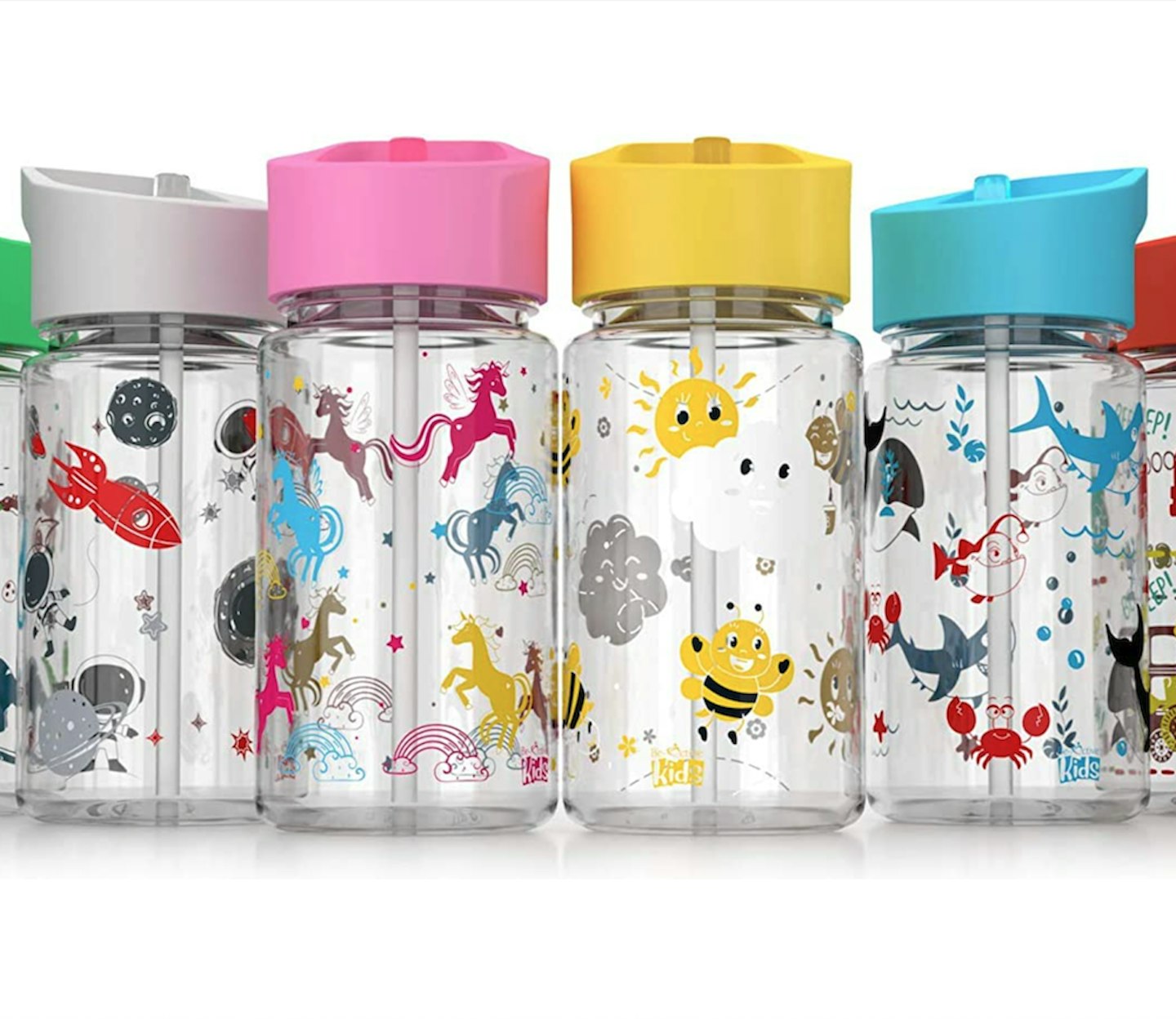 10 of 11
Be-Active Kids Water Bottle with Straw
If your child is more likely to drink more water by using a bottle with a straw, this BPA-free, flip nozzle kids' water bottle comes in a number of designs to suit their tastes.
11 of 11
36 Personalised Waterproof Name Labels
Every parent knows that name labels are a must-have when it comes to a new school year. These waterproof ones can be attached to all of their gear to ensure it doesn't go walkabouts.
Jade Moscrop is the Commercial Content Editor for Closer, specialising in lifestyle topics. When she's not writing about affordable homeware, beauty products and gym leggings, she can usually be found a hot girl walk, buying houseplants or listening to female-fronted rock bands.