The world of reality TV relationships is pretty incestuous, with romantic liaisons linking the cast of TOWIE, Made in Chelsea, Geordie Shore and the myriad of island dating shows (Ex on the Beach has a lot to answer for)
But for all the complex love triangles and relationship overlaps, there's one name that keeps popping up. Take a bow, Mr Stephen Bear.
Pete Wicks might have the looks, and Spencer Matthews has that old money gentleman's charm, but Essex boy Bear – much to our confusion – has had more than his fair share of celeb women, from Megan McKenna, Charlotte Crosby and even (reportedly) Kylie Jenner.
Although he first appeared on our screens back in 2011, his real reign of terror began in earnest in 2015, when a then basically unknown Bear set foot on the shores of Ex on the Beach. Series three was the series that launched the careers of Bear plus Megan McKenna, and also featured Kirk Norcross and Vicky Pattison.
Check out: Stephen Bear's ex-girlfriends and former flings
The loves and lays of Stephen Bear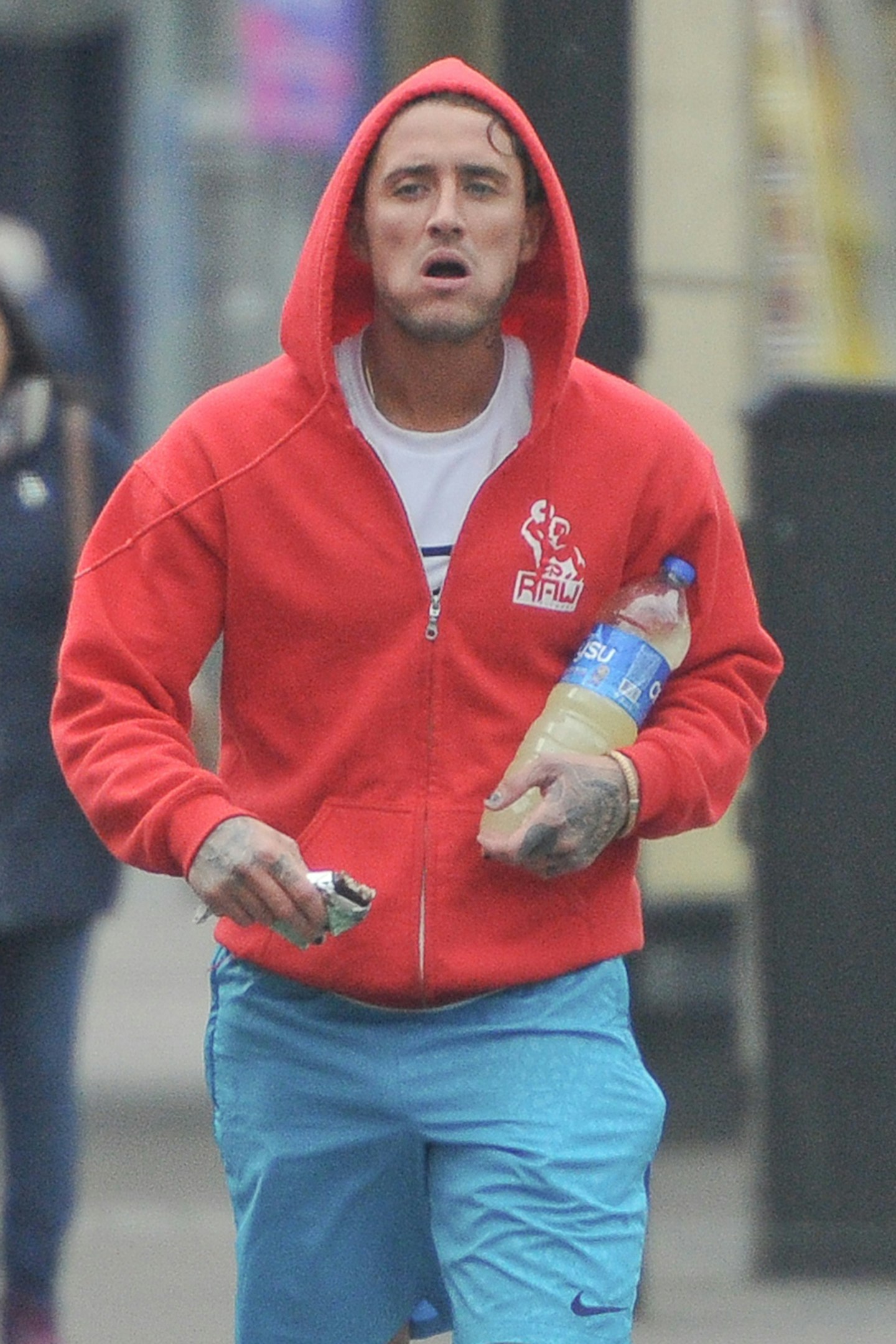 1 of 25
CREDIT: Getty
Stephen Bear
It's been said by many that his innate charm, charisma and sophistication is what makes him irresistible to women – and God knows there must be something that appeals because he's bedded more reality TV babes than we've had hot dinners.Stephen Bear – that's Bear, to you and me, formerly of 'The Bear' fame circa his Shipwrecked days – has made his way through the cast of Geordie Shore, Ex on the Beach and a string of 'mystery brunettes' from the party circuit.Here, we take a look at some of his most high-profile flings.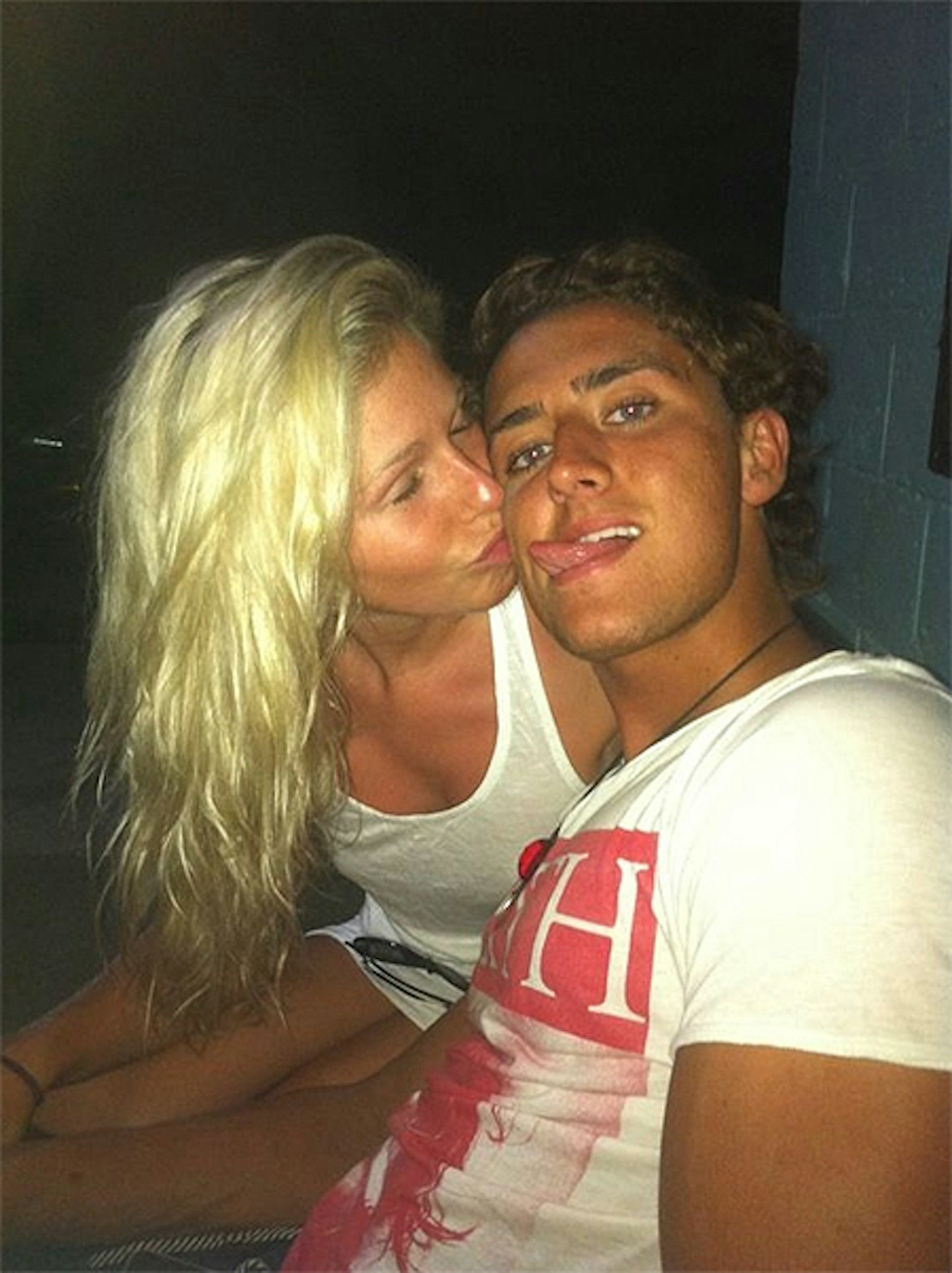 2 of 25
CREDIT: Facebook
Anna Watts
Bear first barreled onto our TV screens in 2011, on series eight of Shipwrecked. Early on he declared he was there to bed the "fittest bird" on the Island, and he quickly shacked up with model and singer, Anna Watts.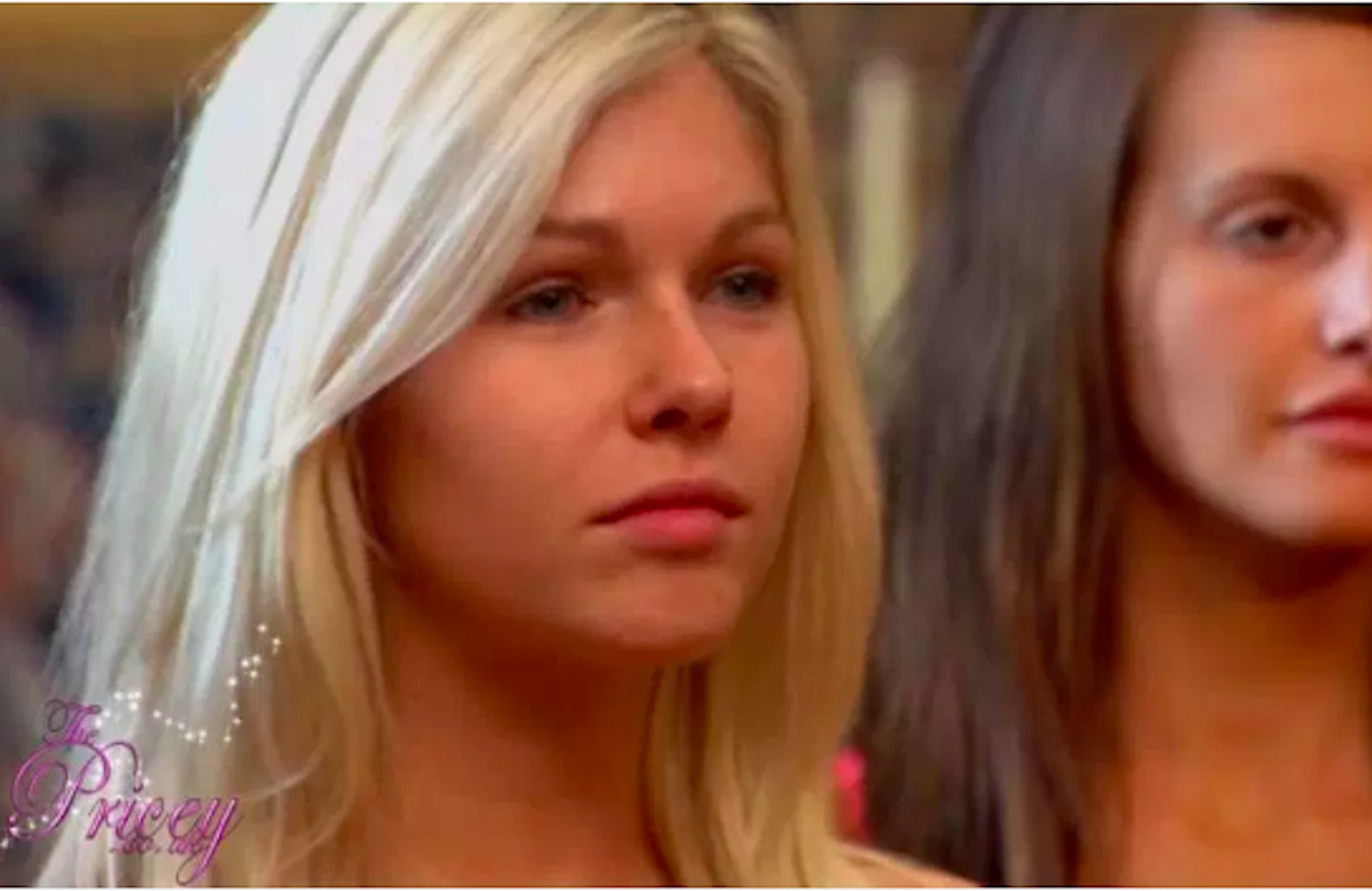 3 of 25
CREDIT: Signed by Katie Price
Anna Watts
Anna turned her back on celebdom in her early years. The last thing she showed her face at was the (extra AF, tbh) shop launch of a brand called Utter Nutter, where she said she had been busy "presenting, singing, acting, modeling", but we've seen no such evidence. She also featured on Signed by Katie Price the same year, alongside Rylan Clark-Neal and Jemma Lucy (latter pictured).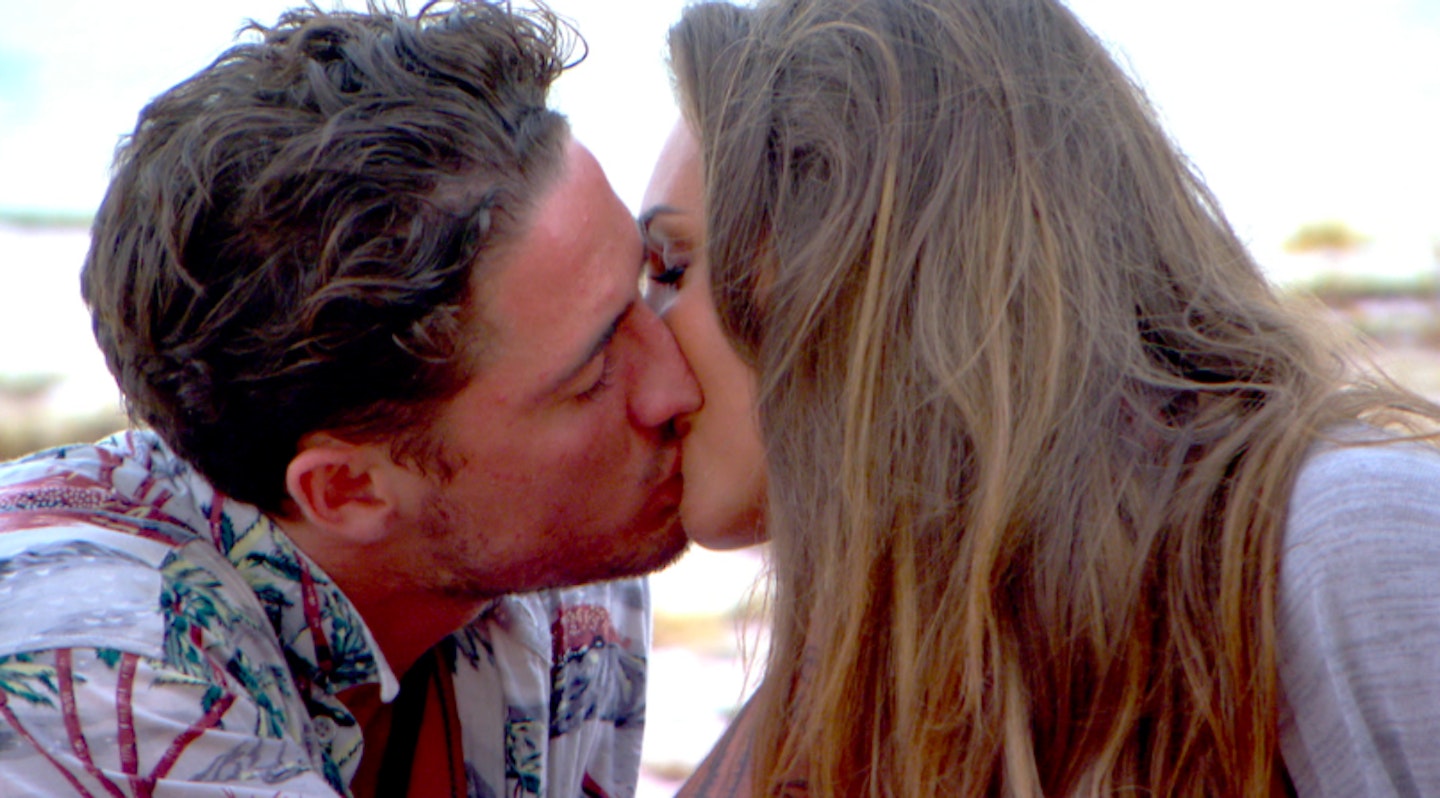 4 of 25
CREDIT: MTV
Megan McKenna
Fast forward to 2015 and Bear is back on a beach in his budgie smugglers, making a splash with the girls on Ex on the Beach. First to catch his eye was a pre-TOWIE Megan McKenna, and the attraction was mutual because just an hour after landing on the island the two were snogging on the beach.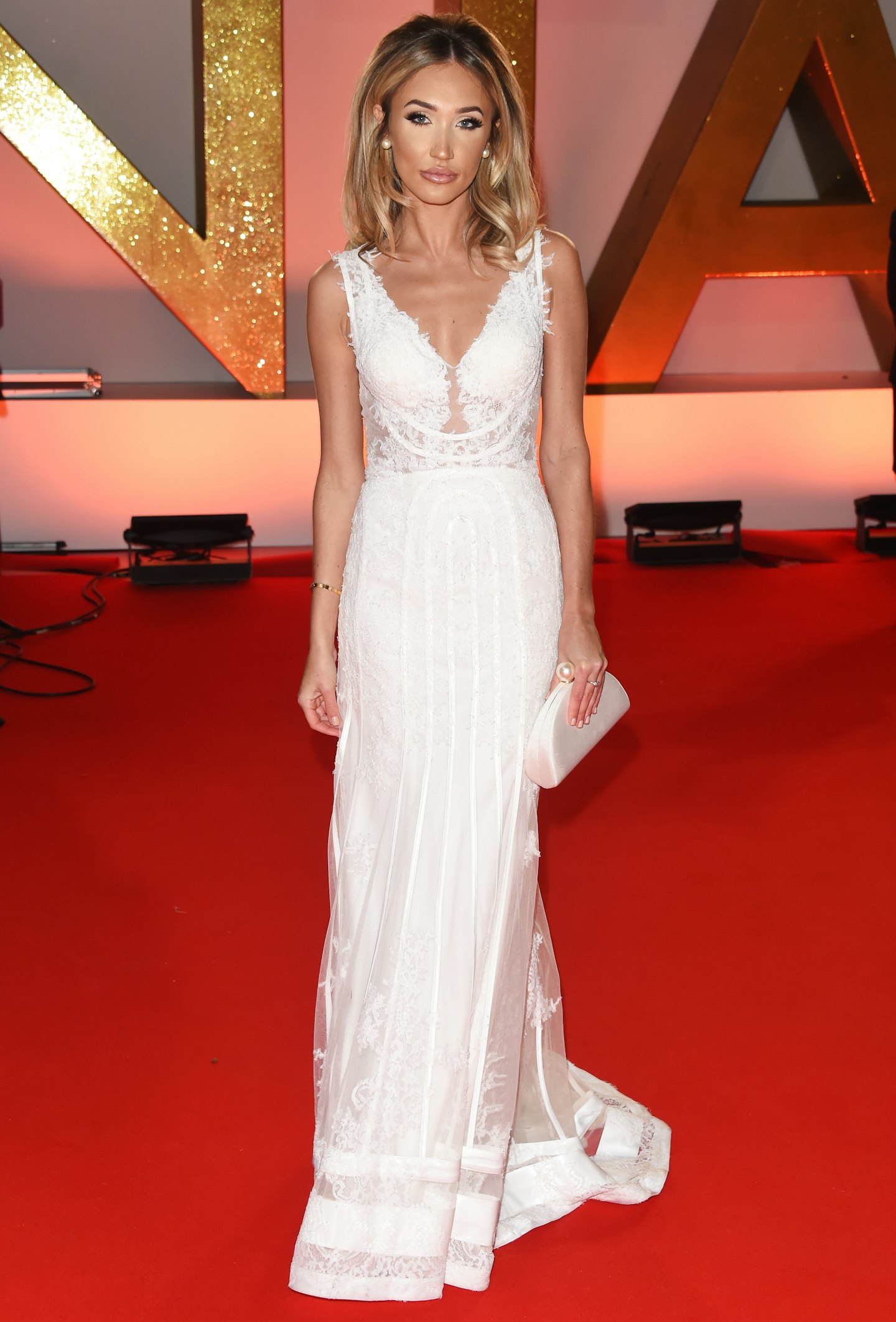 5 of 25
CREDIT: Getty
Megan McKenna
Megan McKenna went on to become – well, Megan McKenna. Her reality TV trajectory following the show has been stratospheric, most notably her reign as Queen Bee on The Only Way is Essex. She went into the Celebrity Big Brother house, features on Celebs on the Farm and is about to star in the upcoming series of Celebs Go Dating. She's also an aspiring country singer, and had a series of her own which followed her to Nashville to try and make it there.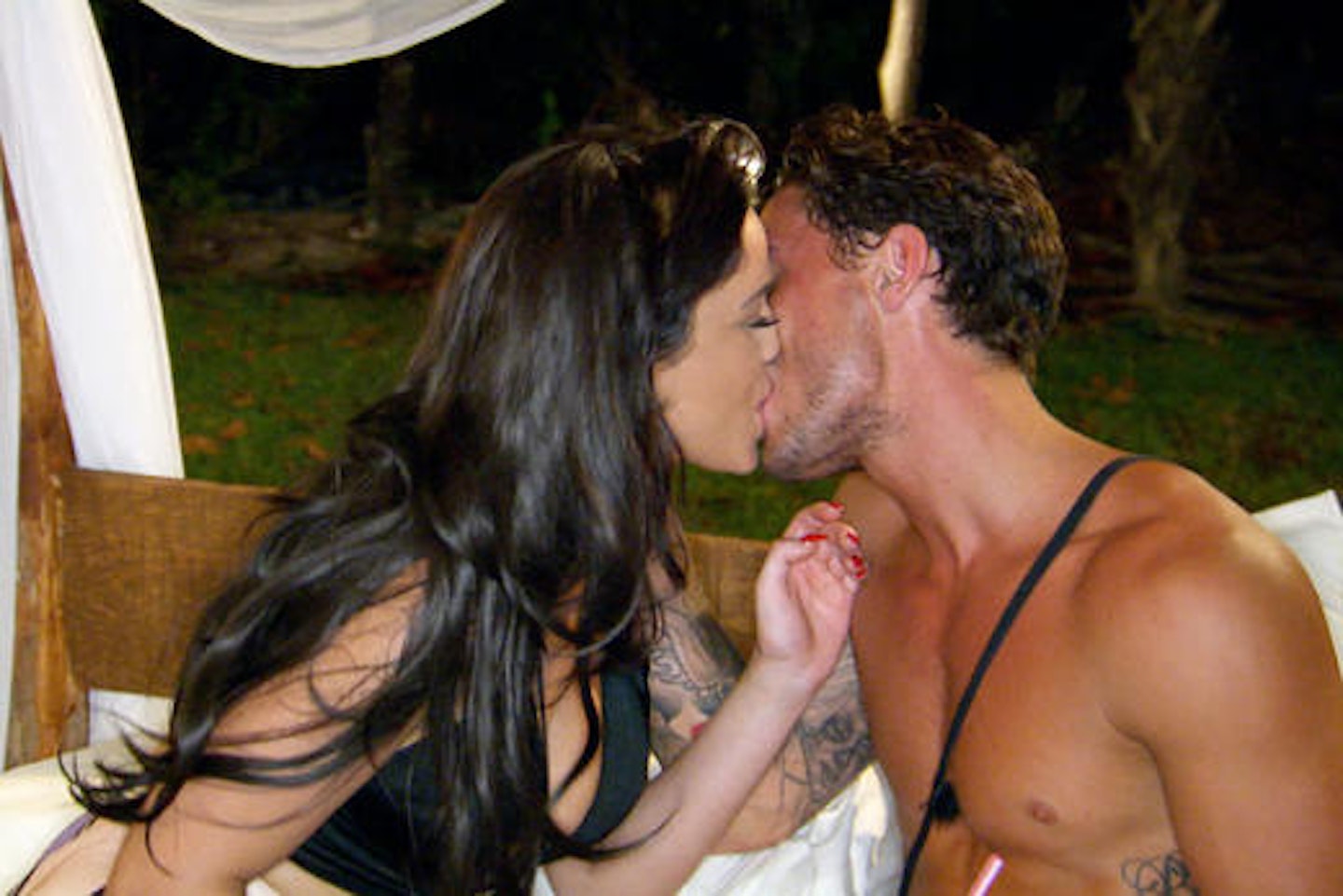 6 of 25
CREDIT: MTV
Vicky Pattison
Same series, different woman, Bear got on extremely well with one Vicky Pattison when she entered the villa a few weeks in. With his fling with Megan ending in tears and a lot of nasty insults, Vicky proved to be quite the match for Bear.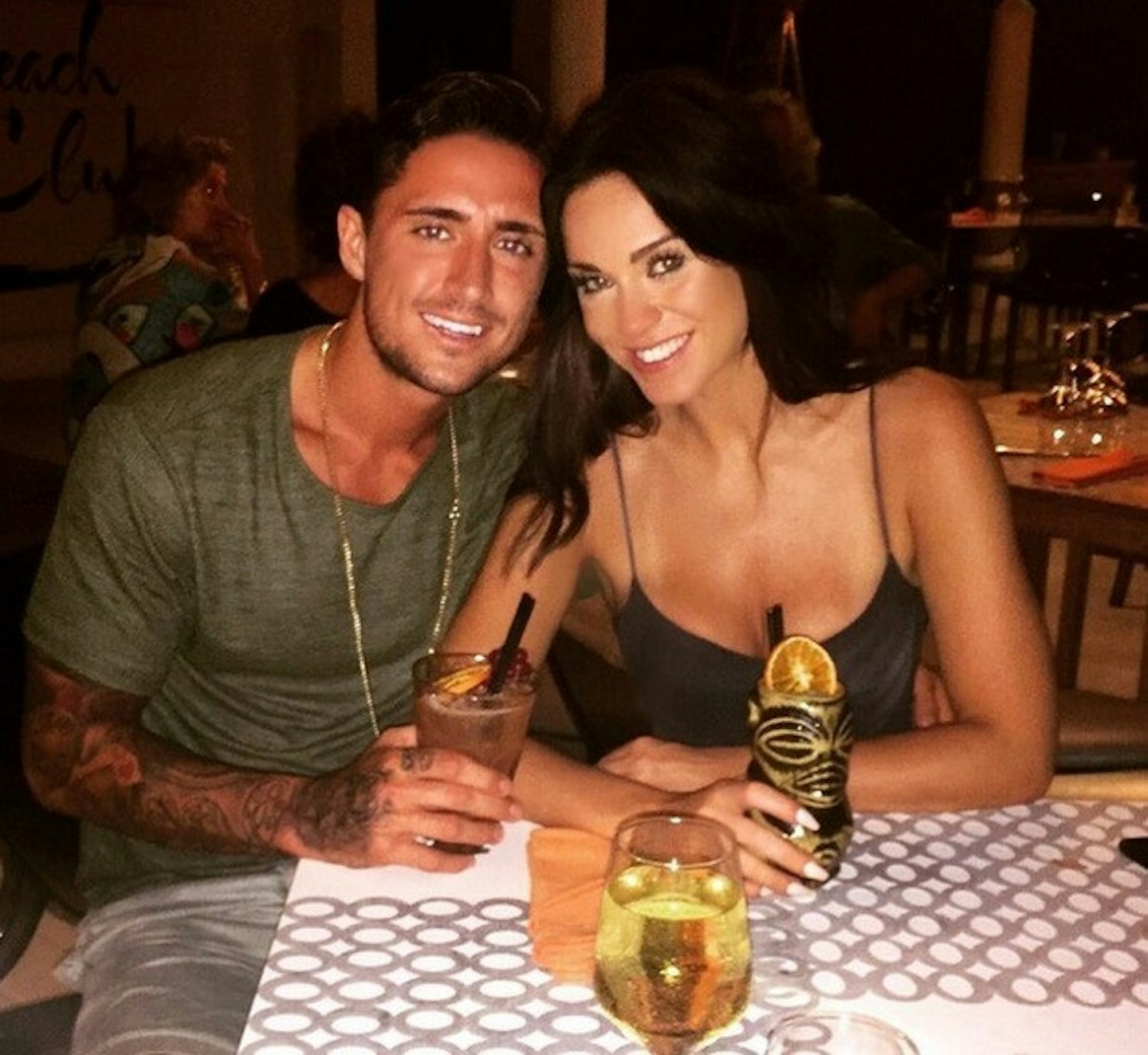 7 of 25
CREDIT: Instagram
Vicky Pattison
The couple continued to date for a few months after the show finished. They ended less than a year later under acrimonious circumstances, with Vicky calling Bear "the most vile, horrendous, snaky, conniving and manipulative person I have ever met."I have never allowed a man to mug us off as many times as he has. I feel I'm over it. I can't even say it'll hurt seeing him with other people because I've already seen him with half of the f**king Ex cast. So I think I'll be ok."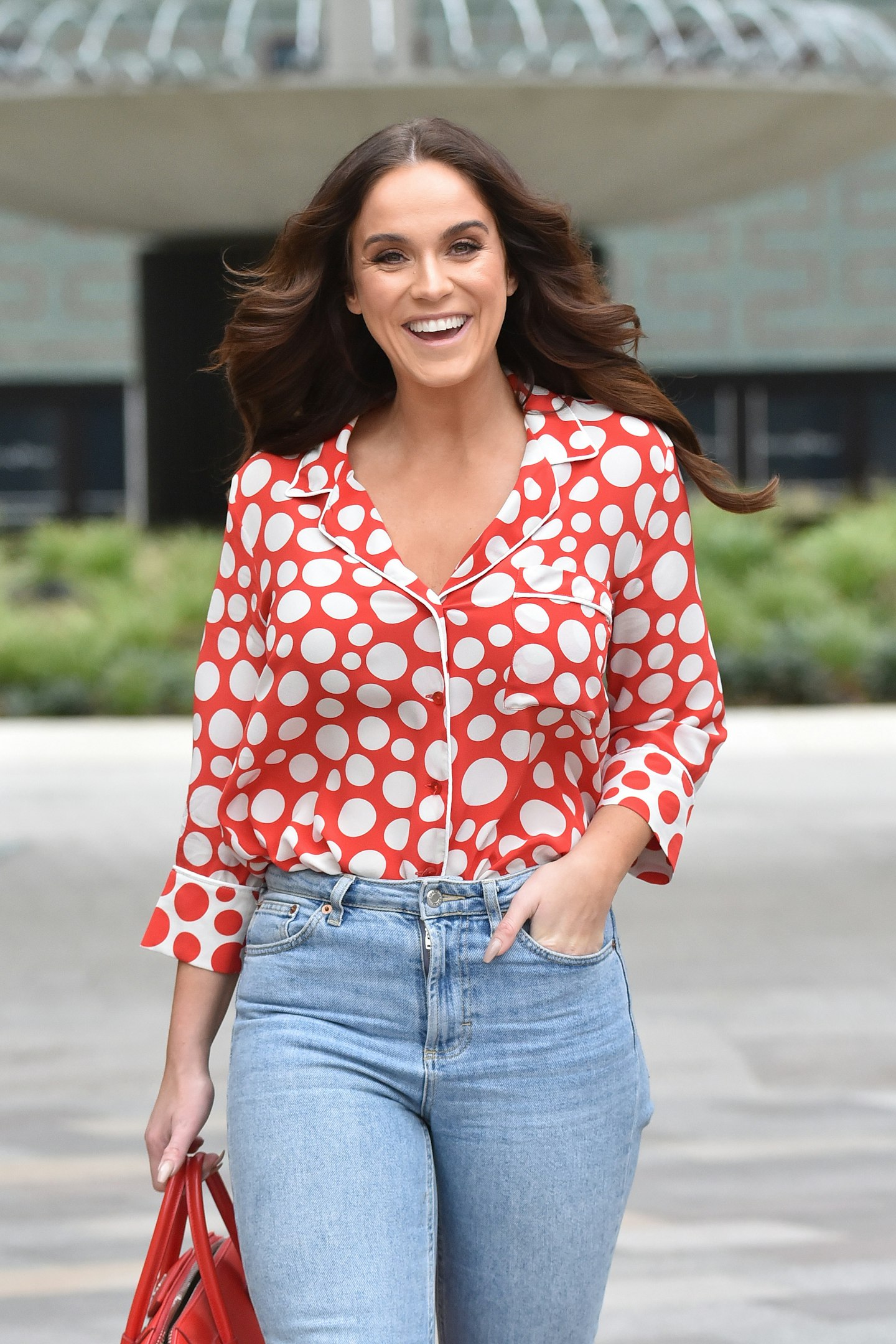 8 of 25
CREDIT: Getty
Vicky Pattison
Turns out she was okay, after all. Queen of the Jungle, day time TV correspondent and star of a number of her own shows, Vicky's career has gone from strength to strength. She's had her fair share of broken hearts, but she's currently dating TOWIE's Ercan Ramadan and the couple look SUPER loved up.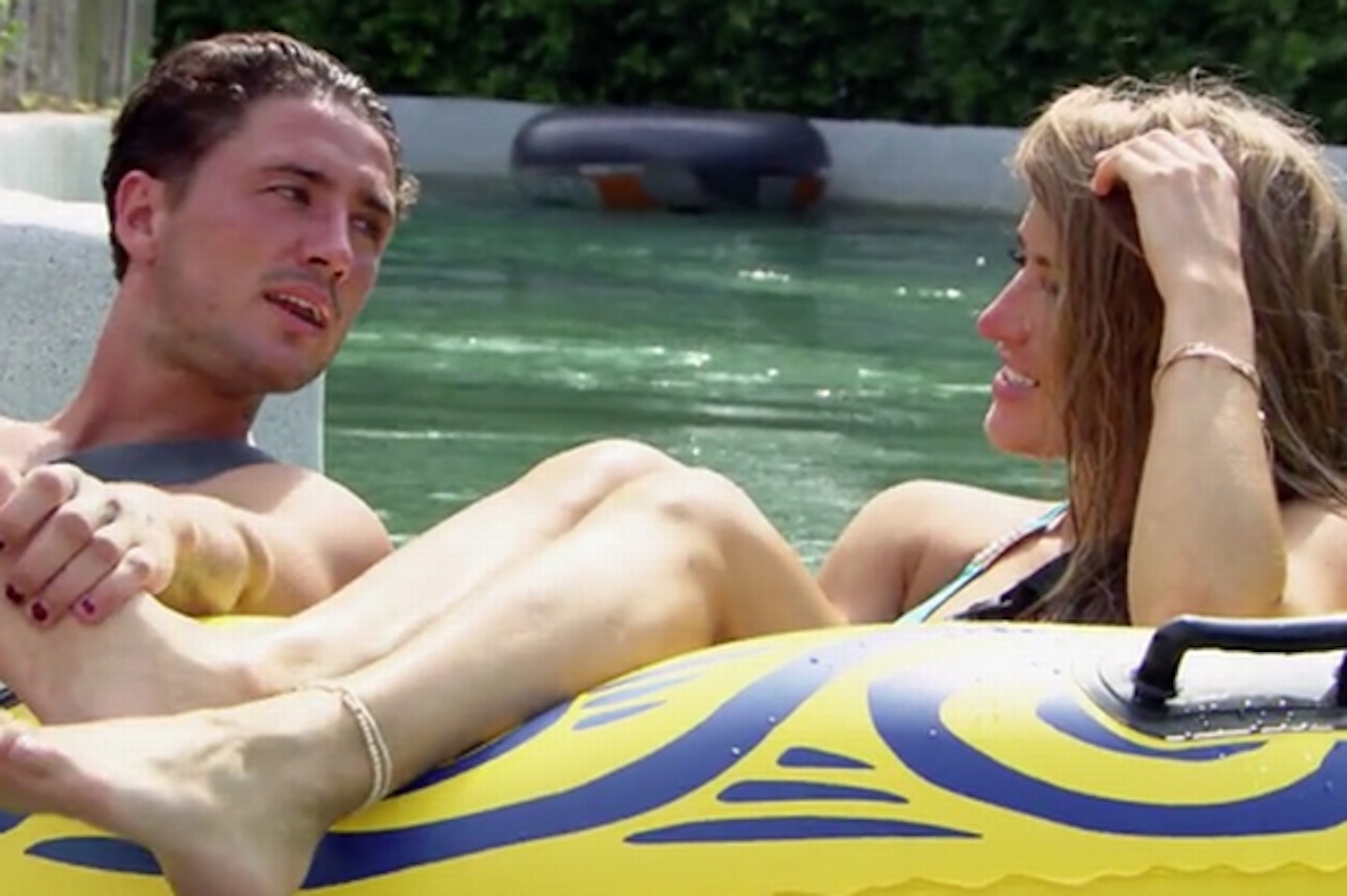 9 of 25
CREDIT: MTV
Lillie Lexie Gregg
Bear has a lot to credit Ex on the Beach for, from launching his reality career to some of his most successful relationships. He returned to the Island in 2016, where the girls once again fell for his charm, and returned to the UK with Lillie Lexie Gregg, who formerly dated Gaz Beadle during his time on Geordie Shore, on his arm.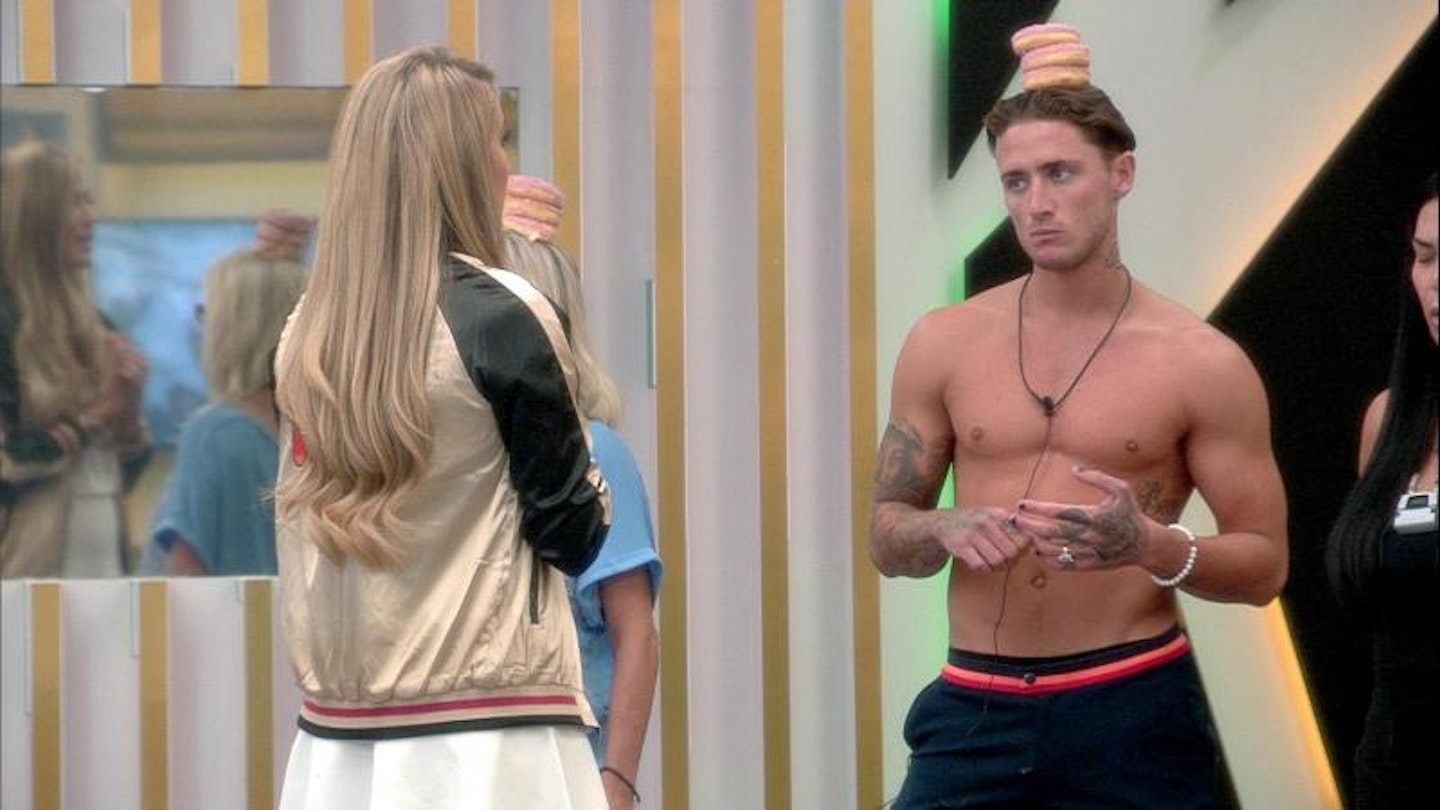 10 of 25
CREDIT: CBB
Lillie Lexie Gregg
Alas – theirs was a love not built to last. In scenes which went down in reality TV history, when Bear entered the Big Brother house just a few months later, he (predictably) got on rather too well with another housemate, and cheated on Lillie in front of the nation. Lillie entered the house during a challenge to confront him, and managed to hold it together and not cry – just about.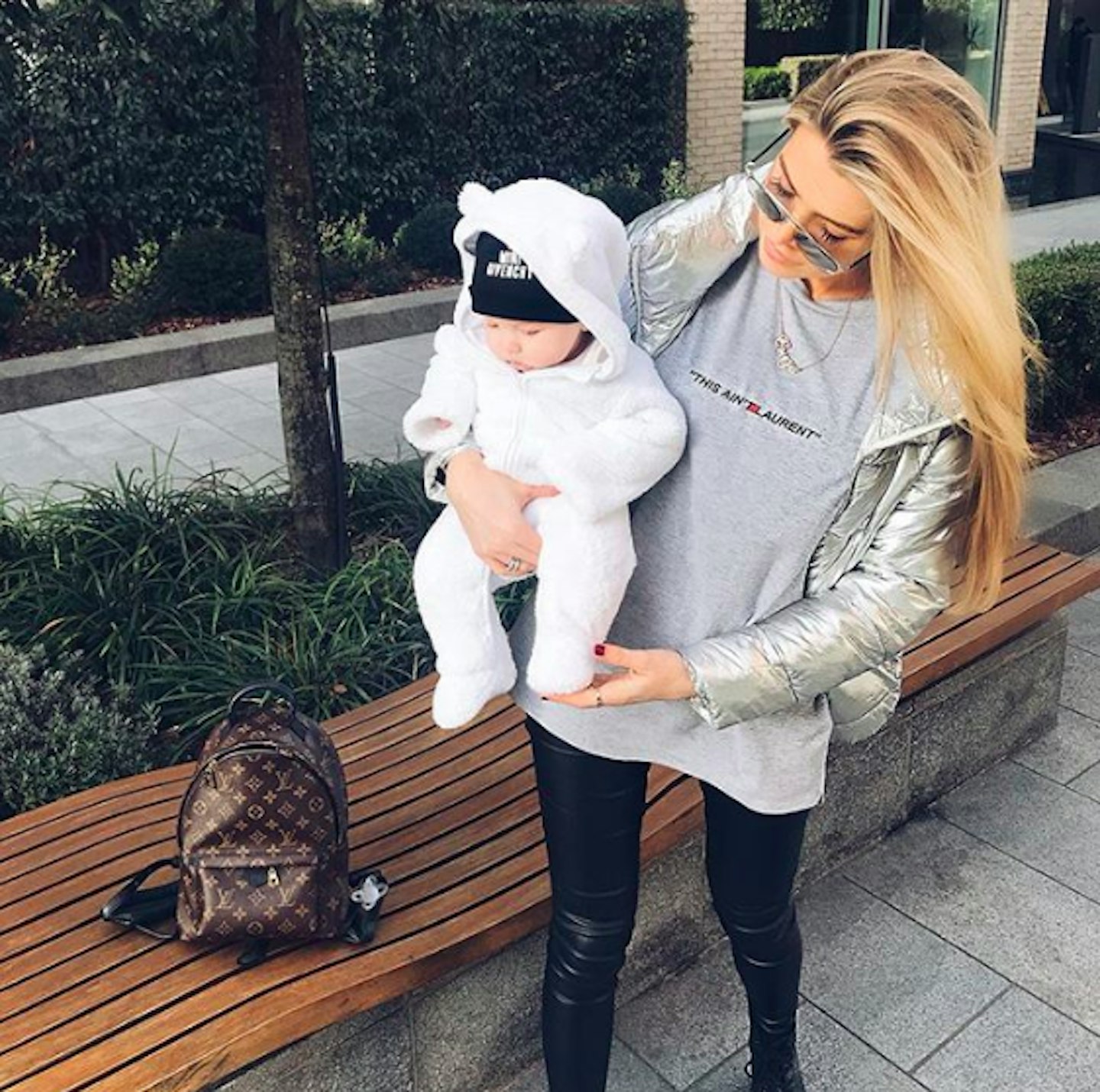 11 of 25
CREDIT: Instagram
Lillie Lexie Gregg
Lillie is now a mum and social media influencer, having got together with Brentford football player Josh McEachran in 2016.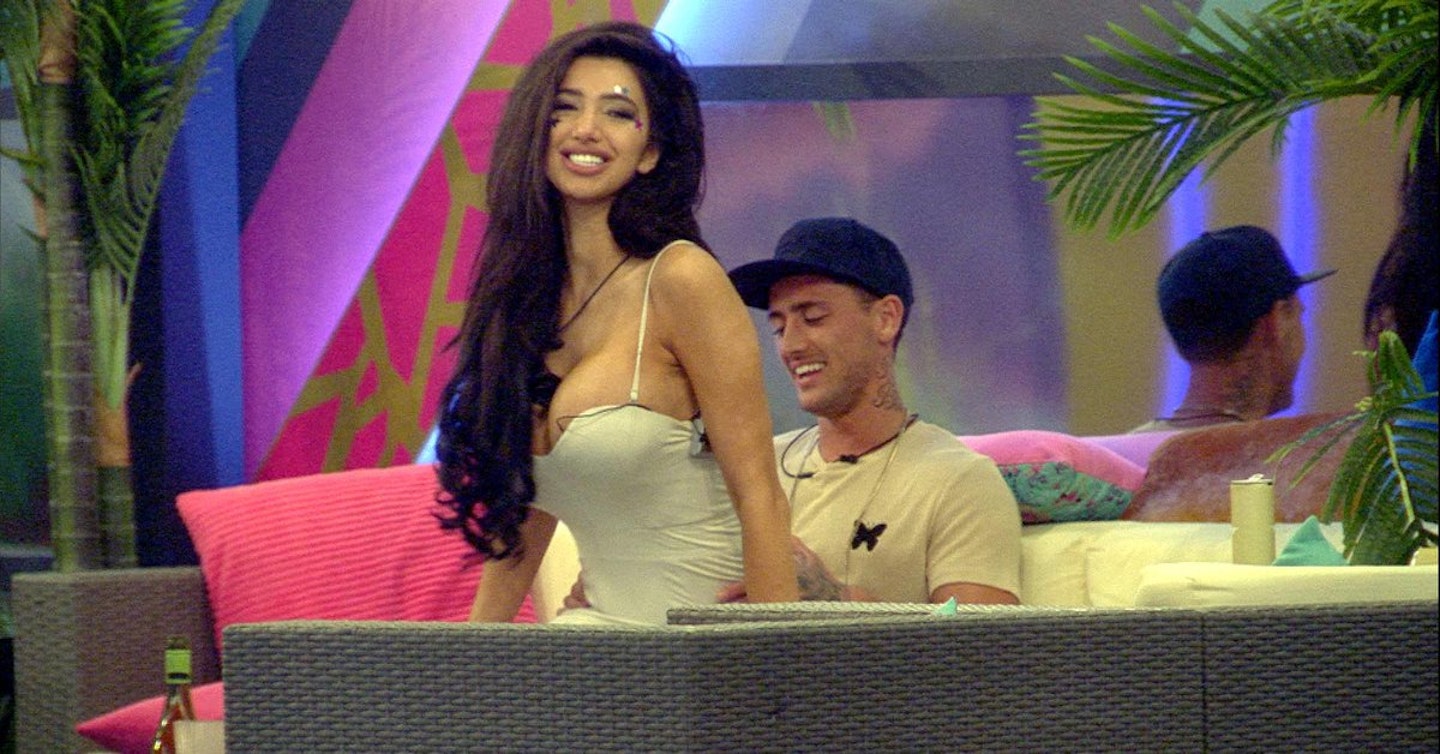 12 of 25
CREDIT: CBB
Chloe Khan
The housemate in question was a certain Chloe Khan, who was fresh out of her chrysalis following her disastrous X Factor stint in 2010. Chloe had been dating millionaire business tycoons before she entered the house, but was drawn in by Bear's well-rehearsed charm. She maintains that she didn't know he had a girlfriend on the outside of the house.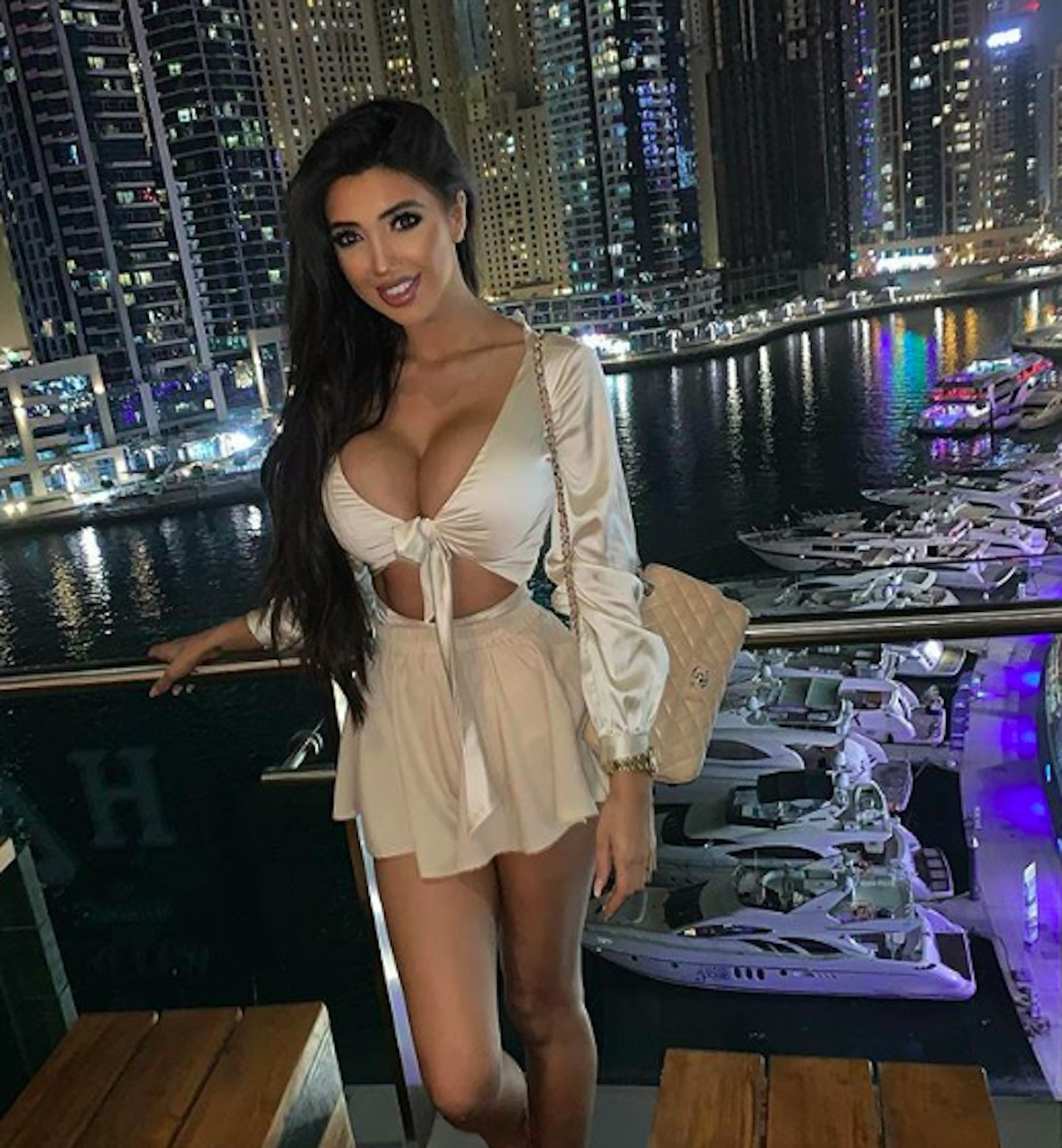 13 of 25
CREDIT: Instagram
Chloe Khan
Chloe quickly returned to living the life of absolute luxury, and swapped her Essex geezer for millionaire magnates once more. She's currently splitting her time between Dubai and the UK.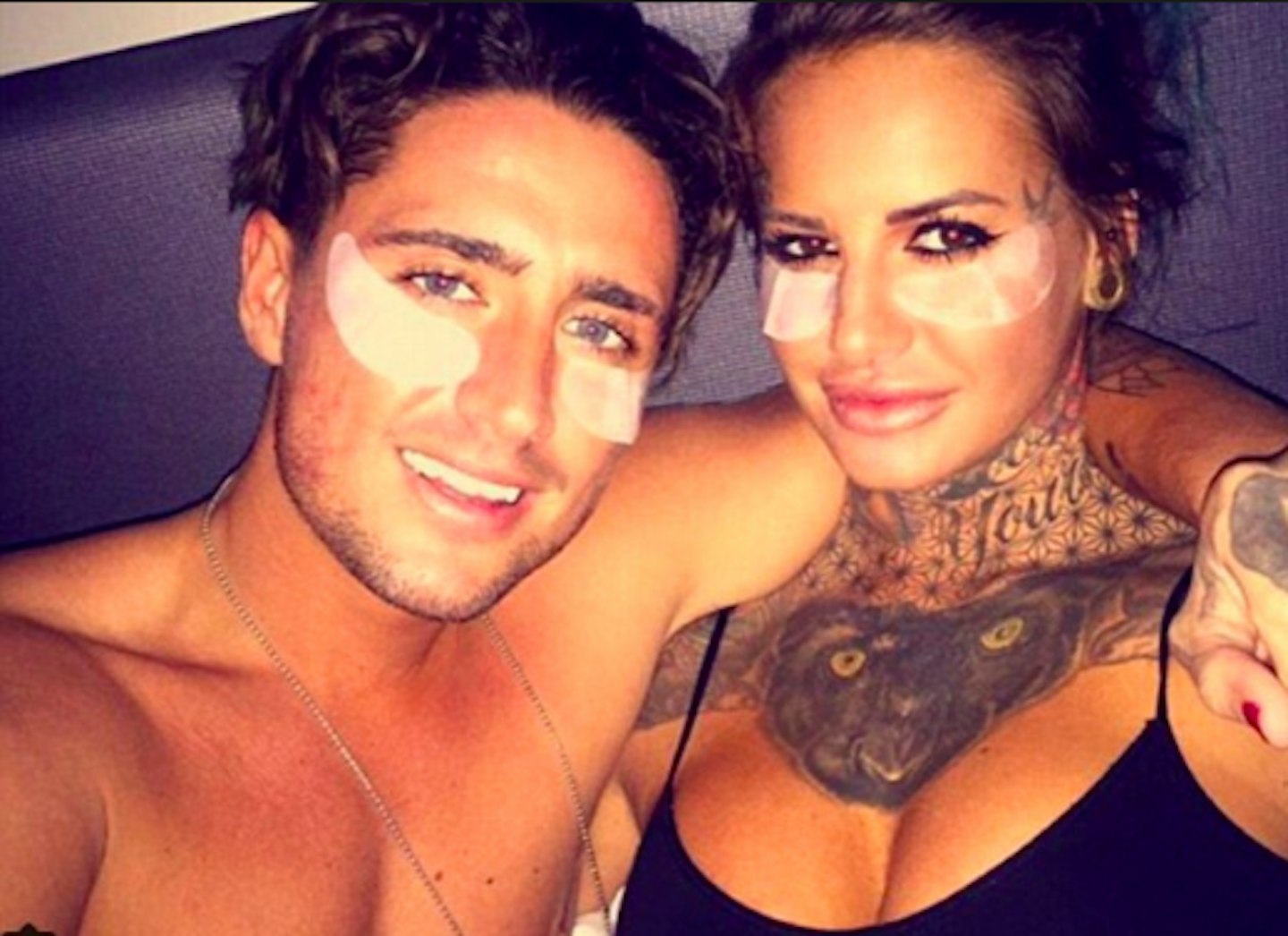 14 of 25
CREDIT: Instagram
Jemma Lucy
Fresh out of winning CBB and a year after meeting during Bear's second stint on Ex on the Beach, Bear and Jemma Lucy reconnected and went on to enjoy/endure a whirlwind fling, despite insisting for a lot of it that they were 'just friends'. In November 2016, Jemma unleashed a string of vicious tweets aimed at Bear that seemed to confirm their split. "Bear can do what he wants he's single. I f_**_d him off weeks ago as I caught him cheating.I wish him luck and especially her."Bear is for a good time not a long time."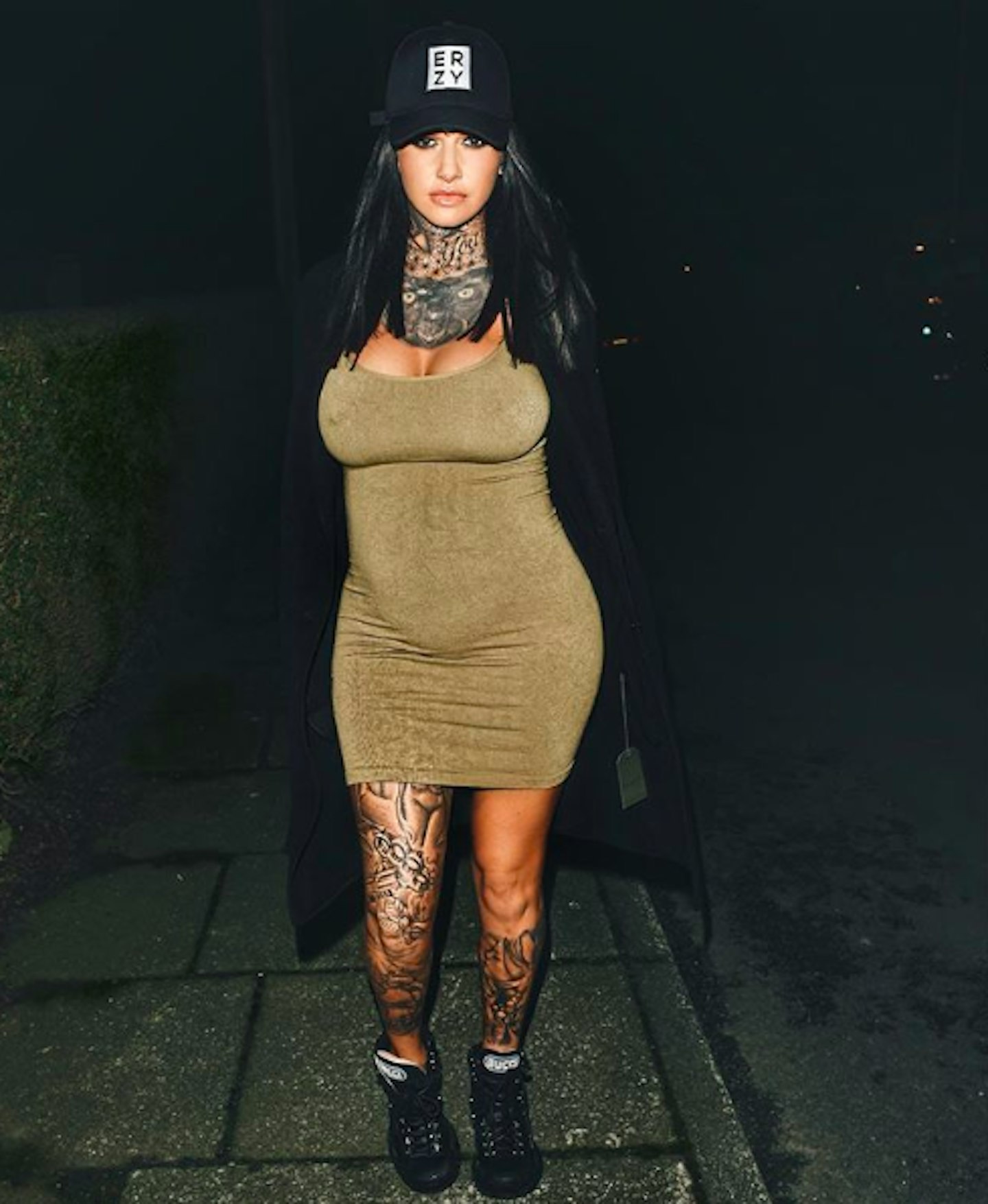 15 of 25
CREDIT: Instagram
Jemma Lucy
Jemma is currently expecting her first child."When I found out I was pregnant I was completely in shock," she said. "I didn't know what I wanted to do at first."I don't think you can ever really prepare yourself for the change that it brings to your life, and even more so when it's not planned."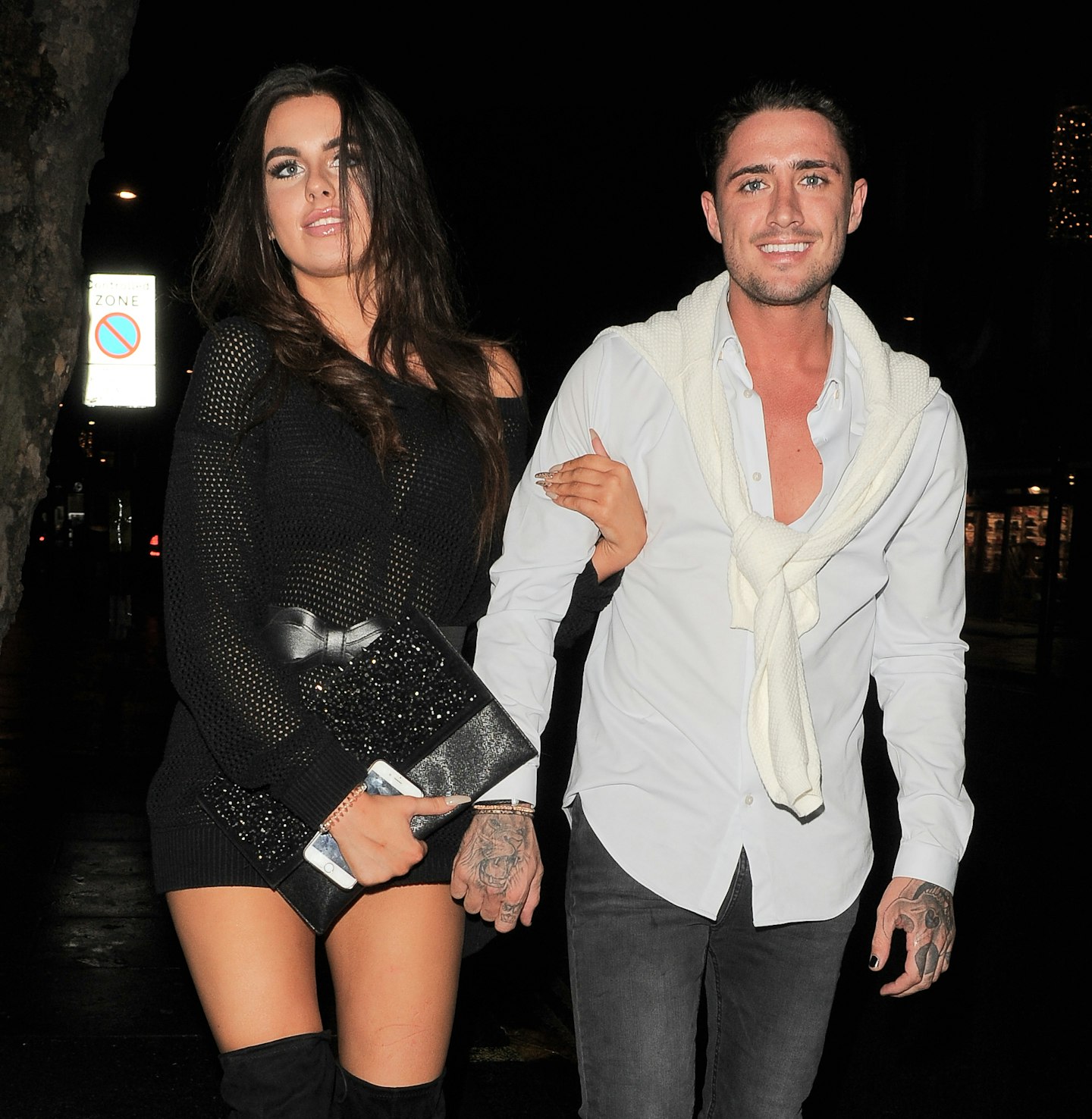 16 of 25
CREDIT: Getty
Laura Jones
As is customary for Bear, he first went public with his next girlfriend, Laura Jones, on Snapchat, just weeks after breaking up with Jemma. The press dubbed her a 'mystery brunette' after they were snapped getting hot and heavy during a night out in Camden Town.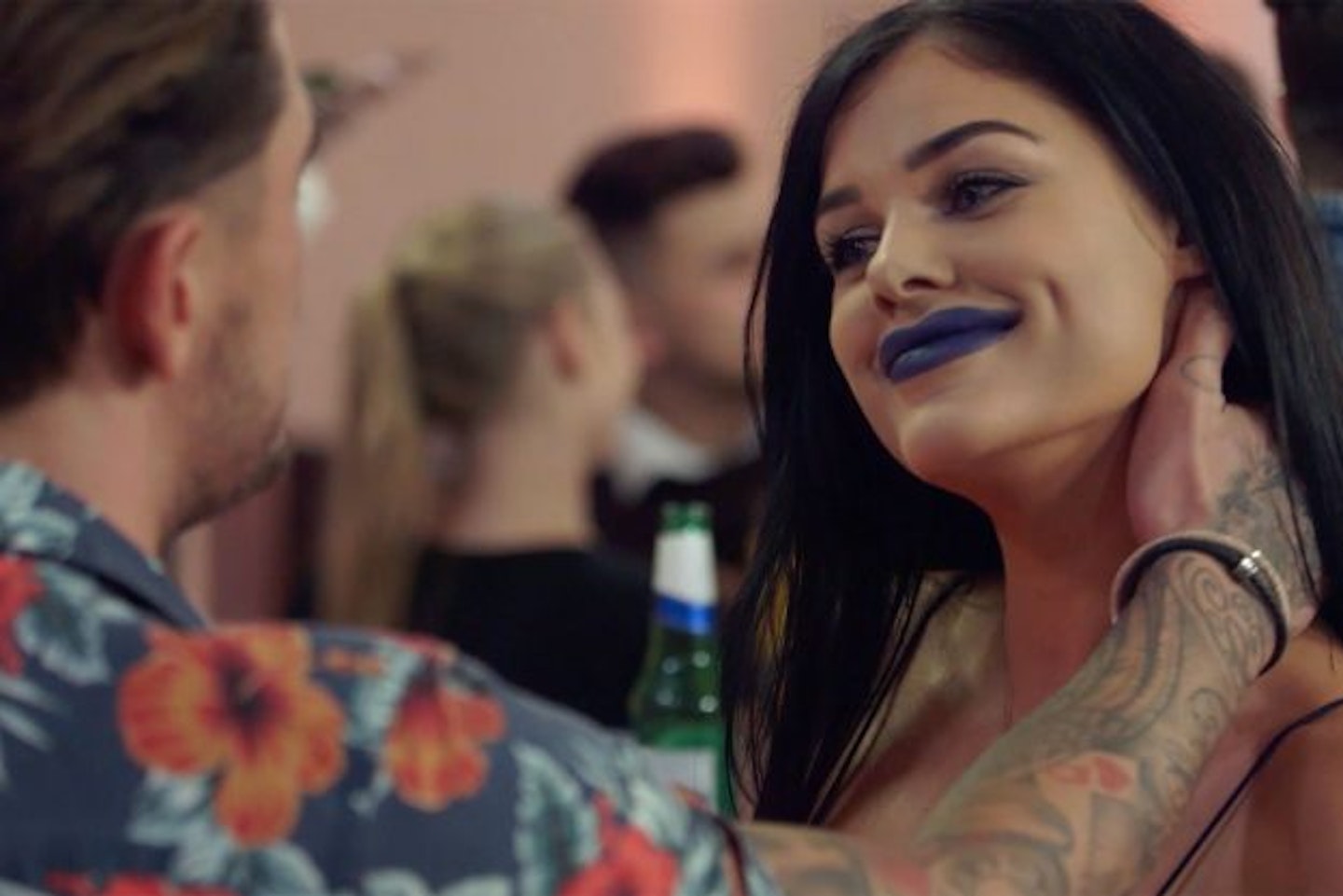 17 of 25
CREDIT: Celebs go Dating
Stacey Bennett
In 2017 Bear took part in the second series of Celebs Go Dating, where he snogged Stacey Bennett (aka Blue Lipstick Girl) at the very first mixer. Bear was later removed from the show after he repeatedly stood his dates up.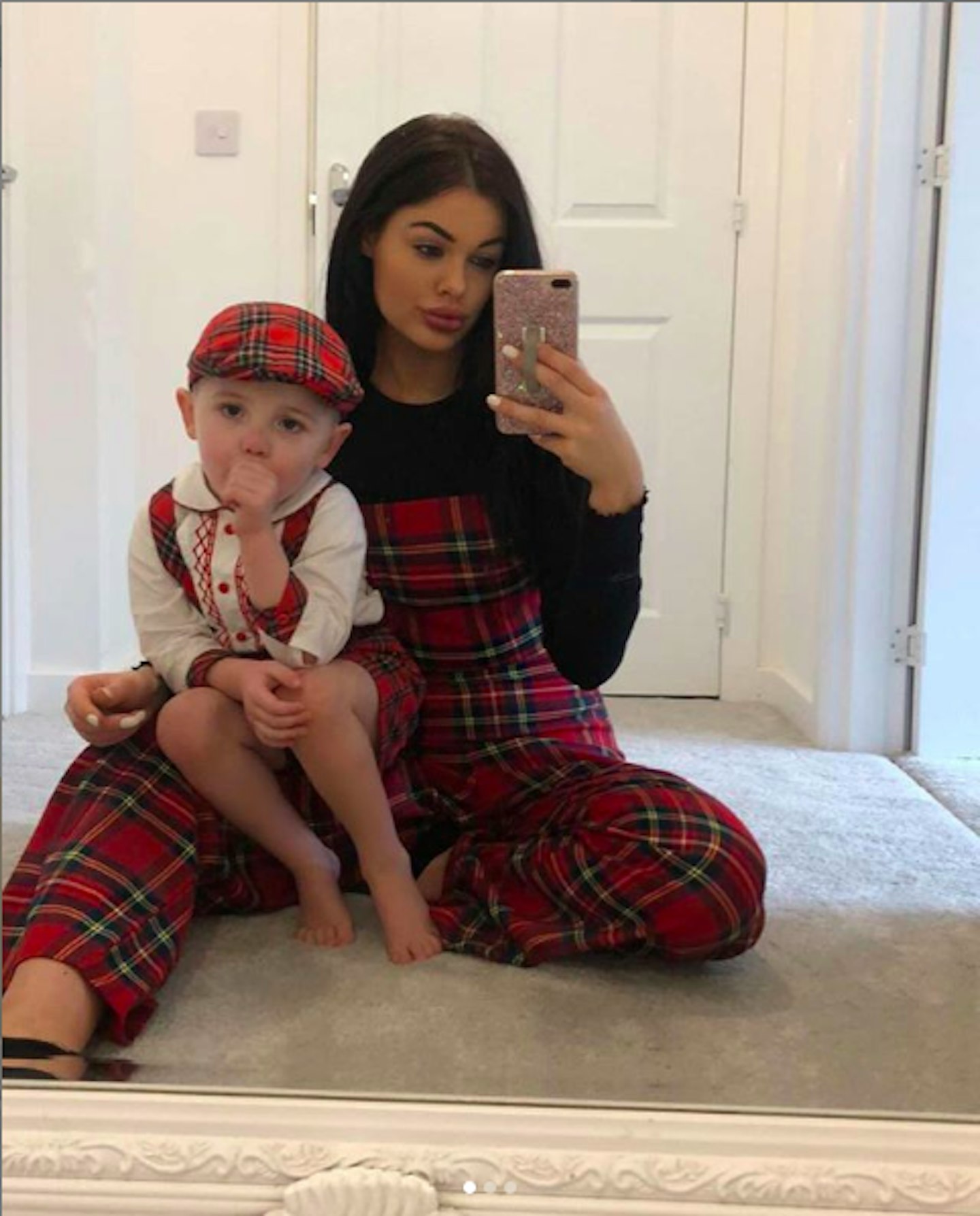 18 of 25
CREDIT: Instagram
Stacey Bennett
We haven't seen anything of Stacey on TV since then, but from her social media she does appear to be absolutely smashing it as a lingerie model and single mum to her son.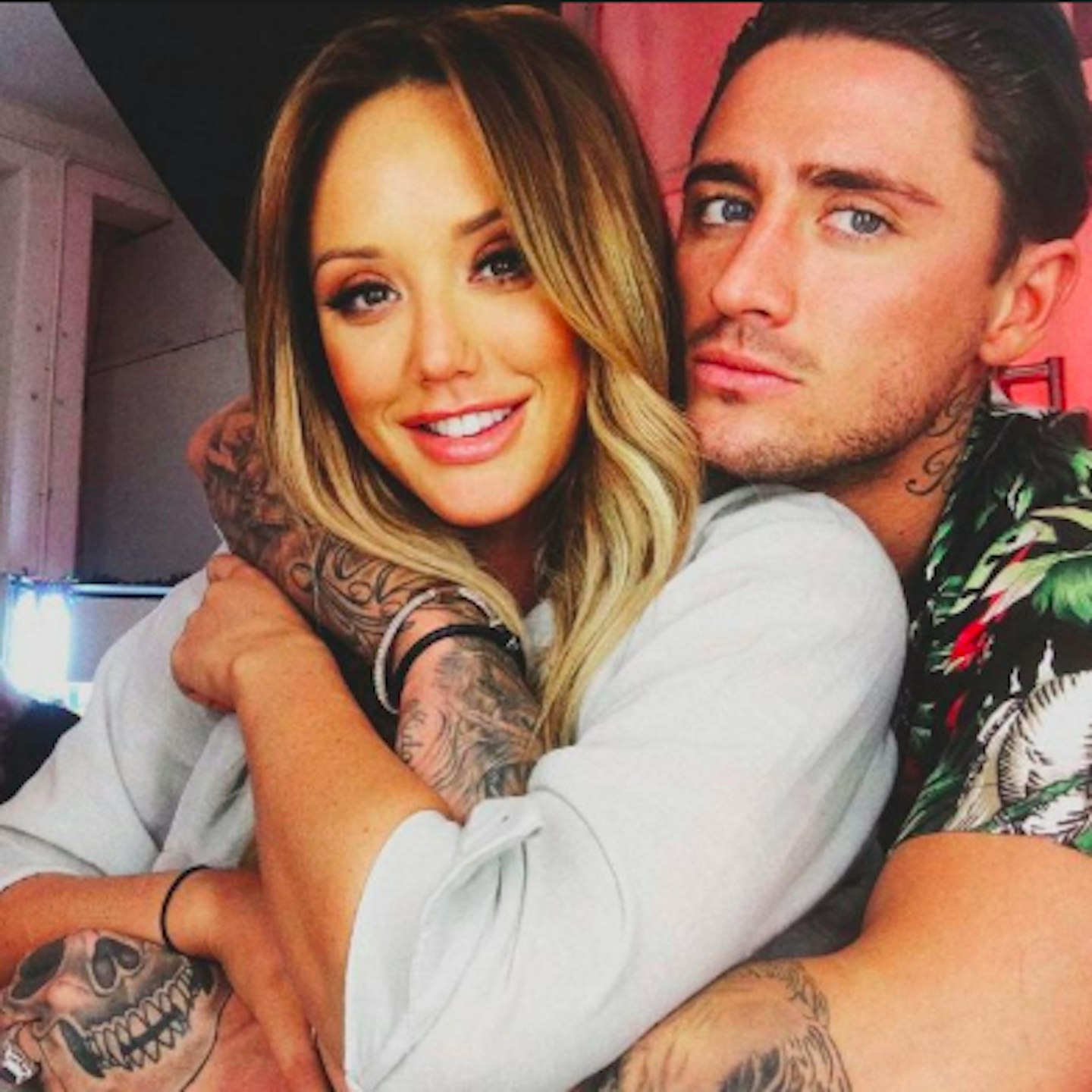 19 of 25
CREDIT: Instagram
Charlotte Crosby
And the plot thickens.Rumours had been swirling about Bear and his Just Tattoo of Us co-host Charlotte Crosby for a while when a Snapchat video of a seemingly topless Charlotte and Bear cuddling in bed made the rounds (Bear deleted it shortly afterward). The timeline of events indicated an overlap, although Charlotte insisted they were "just good friends" until after Bear left the show.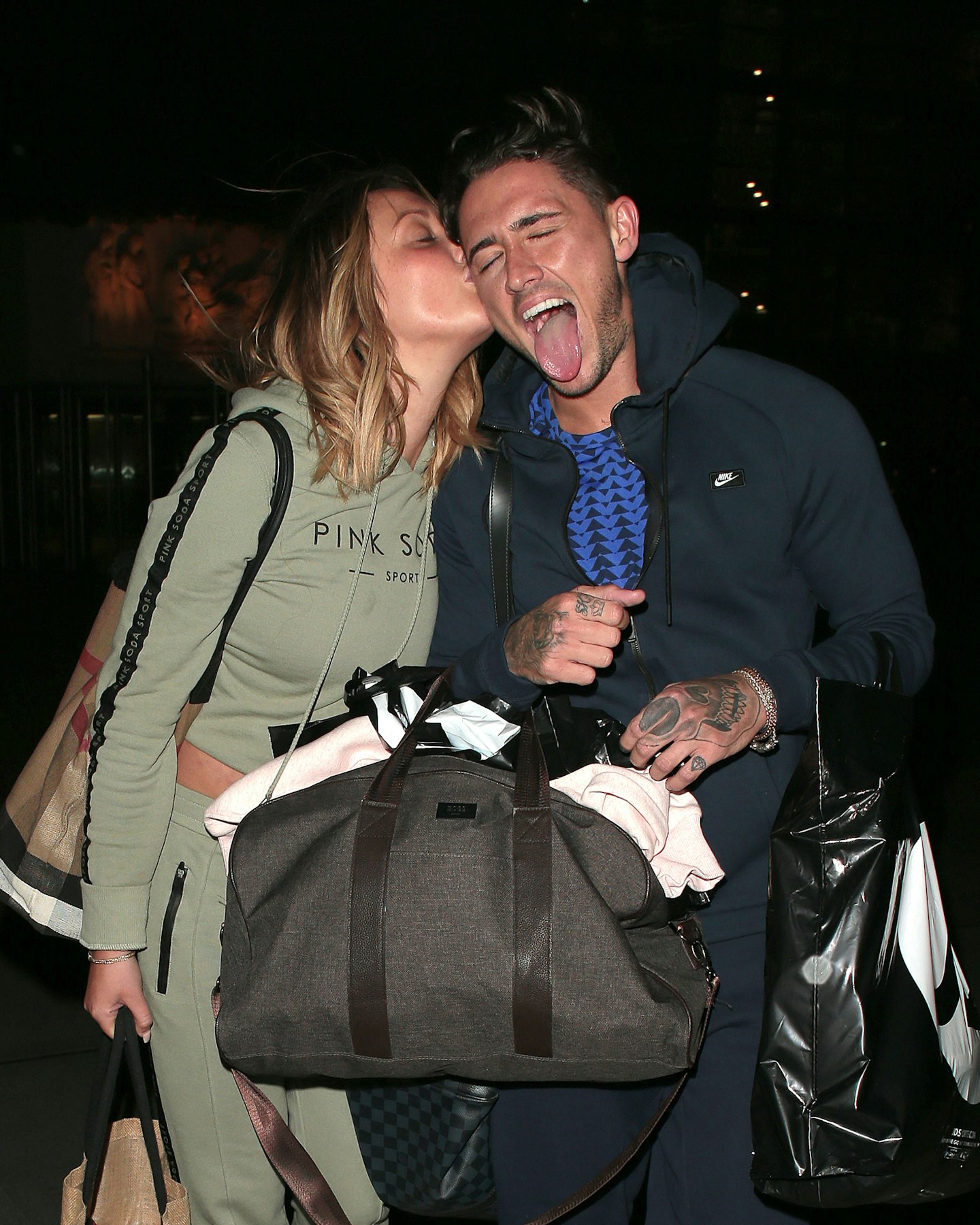 20 of 25
CREDIT: Getty
Charlotte Crosby
When they eventually did go public, the relationship proved to be one of Bear's most successful, lasting eight months. For a while they were reality TV's golden couple, with money and career opportunities round every corner. Soon after moving in together, though, things started to unravel.Needless to say, cheating allegations were at the middle of their (numerous) break ups. Despite a representative for Bear confirming they had broken up under amicable circumstances, Charlotte launched a furious Twitter tirade at her ex, saying "I can't believe I've stuck by some1 for so long. For it's to take 48hrs for them to be necking on with some1 in . club."When you try and tell every1 some1 is different and you have there back thru and thru. And they go and prove you wrong."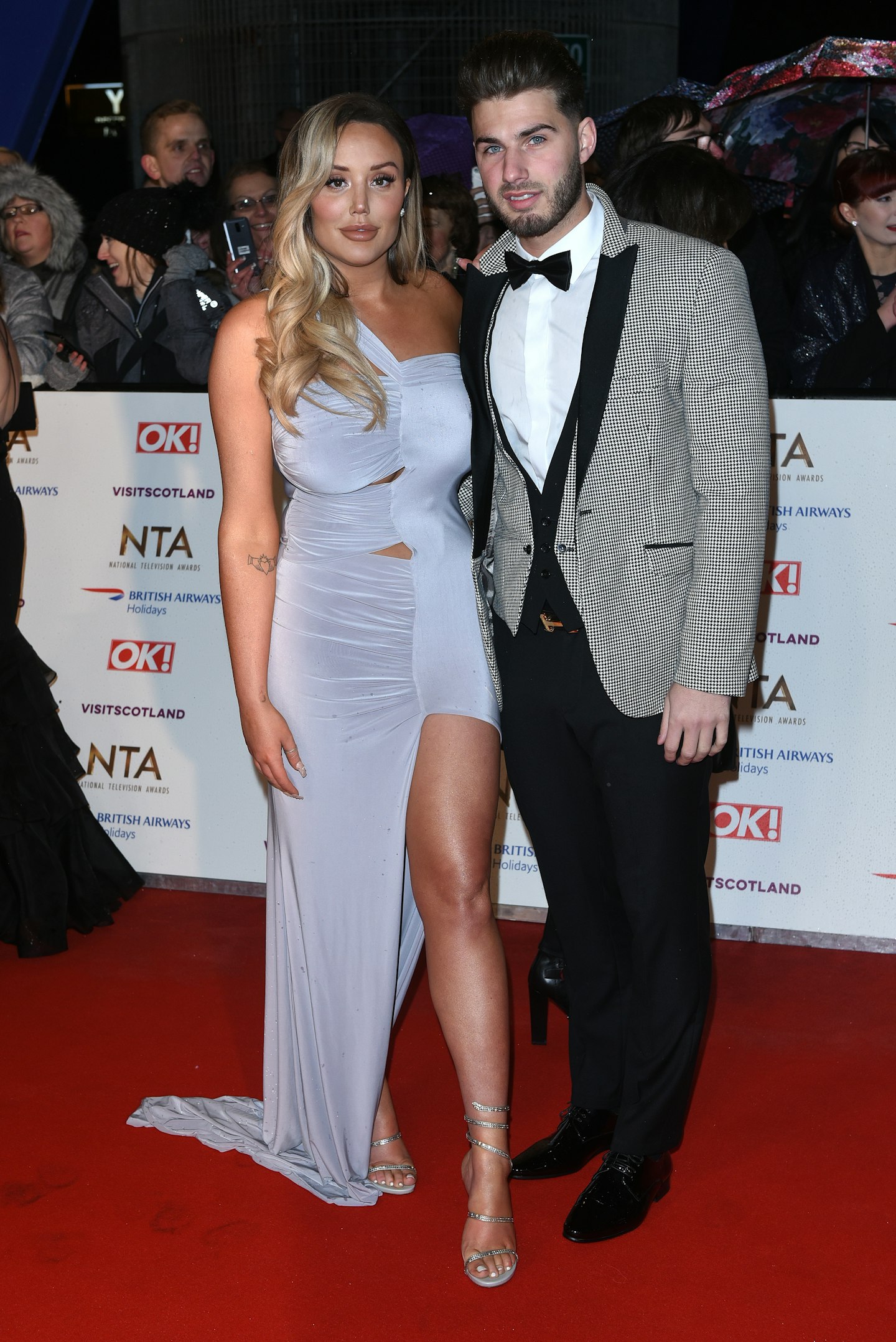 21 of 25
CREDIT: Getty
Charlotte Crosby
Charlotte is now happily loved up with boyfriend Joshua Ritchie, who she met on the reality circuit.She's even recently said she's hoping to start a family with him, although admits "not yet".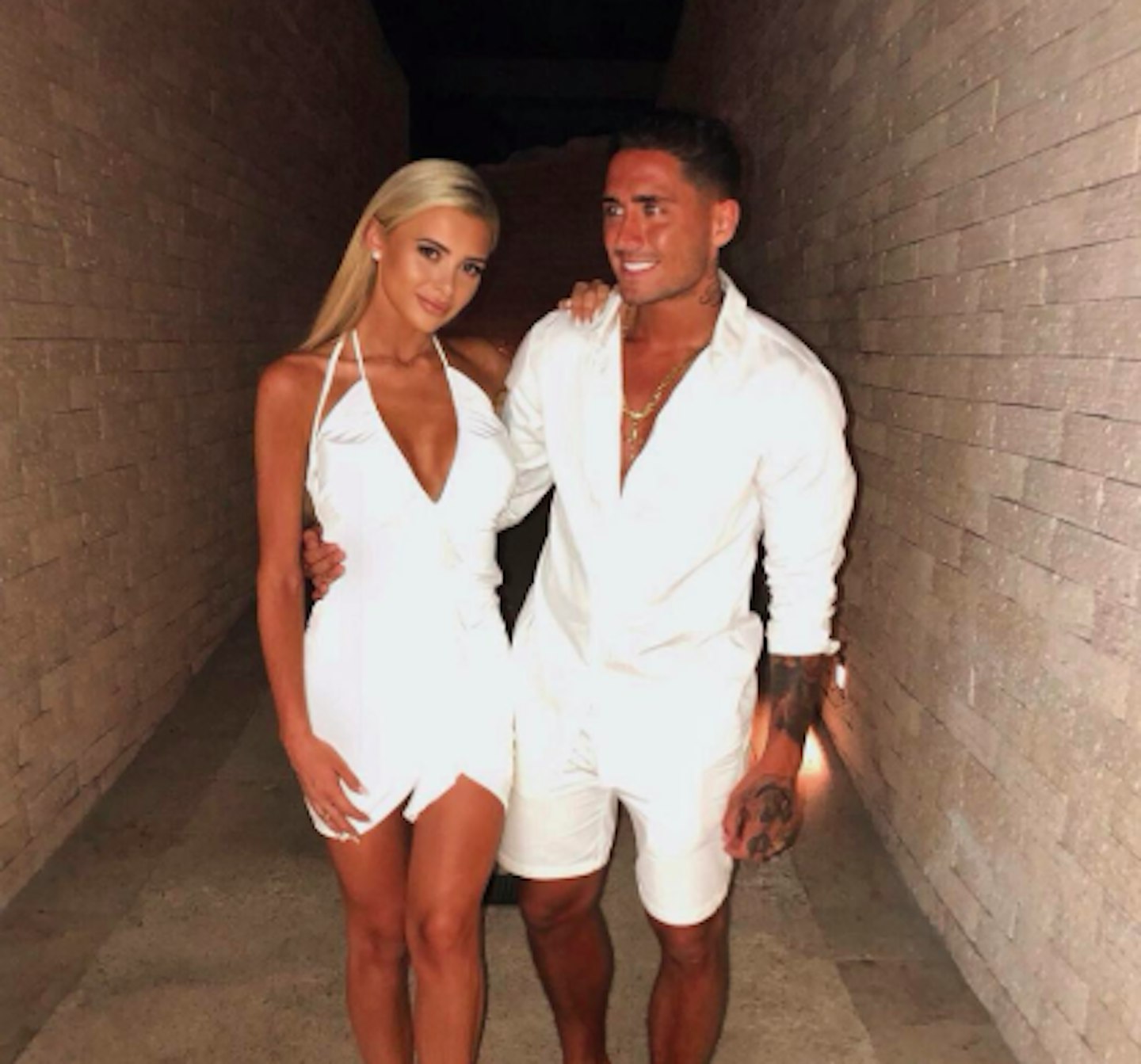 22 of 25
CREDIT: Instagram
Ellie O'Donnell
Just four months after his split from Char, he started dating 21-year-old model Ellie O'Donnell, who he met on Instagram.They split briefly in September, with sources citing 'career commitments' as the reason for parting ways (shocker).However, after reuniting briefly, they split for a second time in November, with Bear later admitting to (ah, here we go) cheating on Ellie.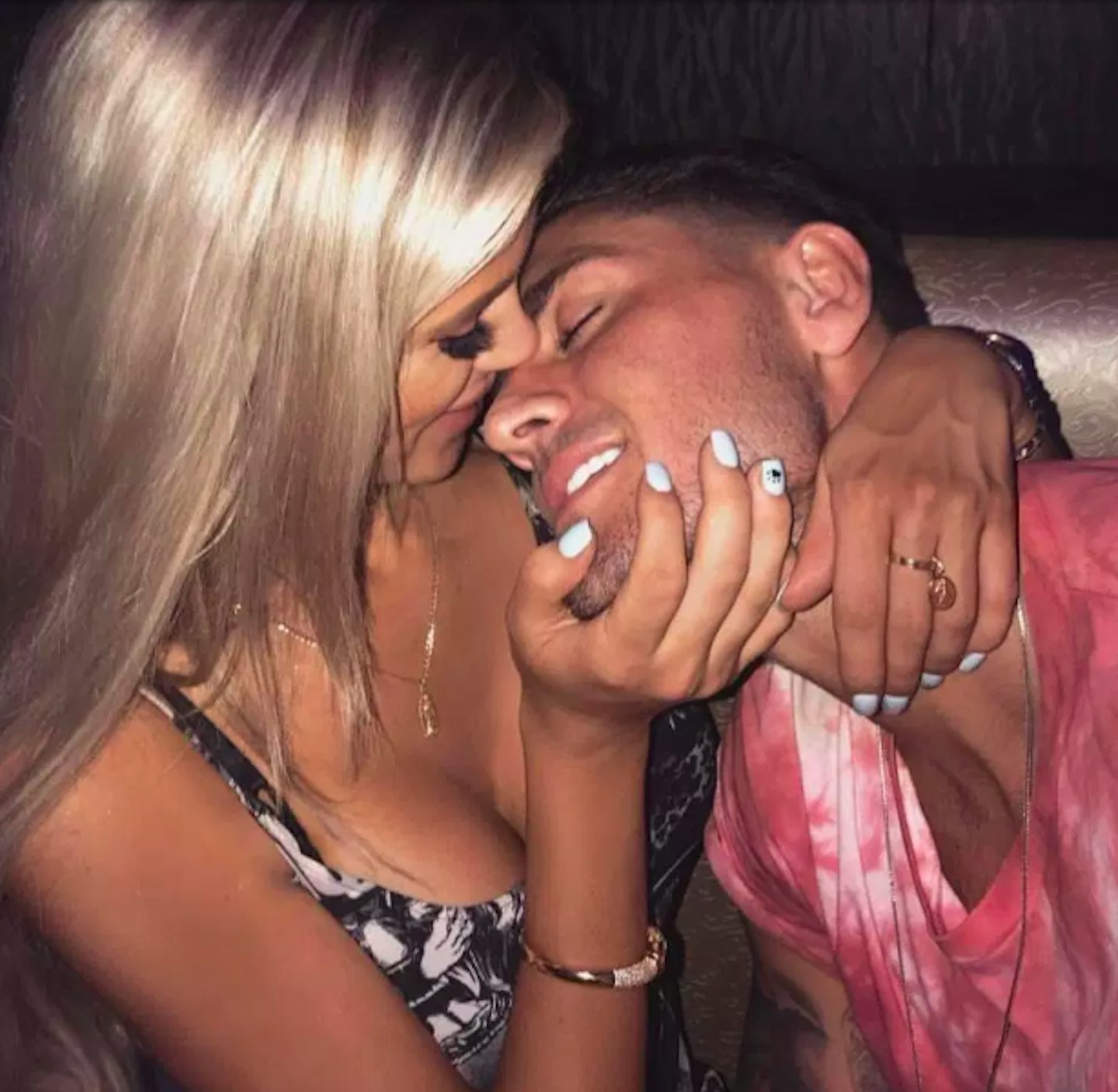 23 of 25
CREDIT: Instagram
Ellie O'Donnell
Bear recently made a very public plea to win Ellie back, taking to his Instagram to share a throwback pic of the couple which he captioned, "If I could rewind the clock I would have done so many things different. Me at my happiest."He told the Mail Online, "I cheated on Ellie with somebody else and she found out about it. We were going through a hard time, always arguing. It wasn't nice at the end."He added: "We needed to break away and then we had broken up and got back together."Then I went away filming and it looked like I got together with someone in LA, but I didn't."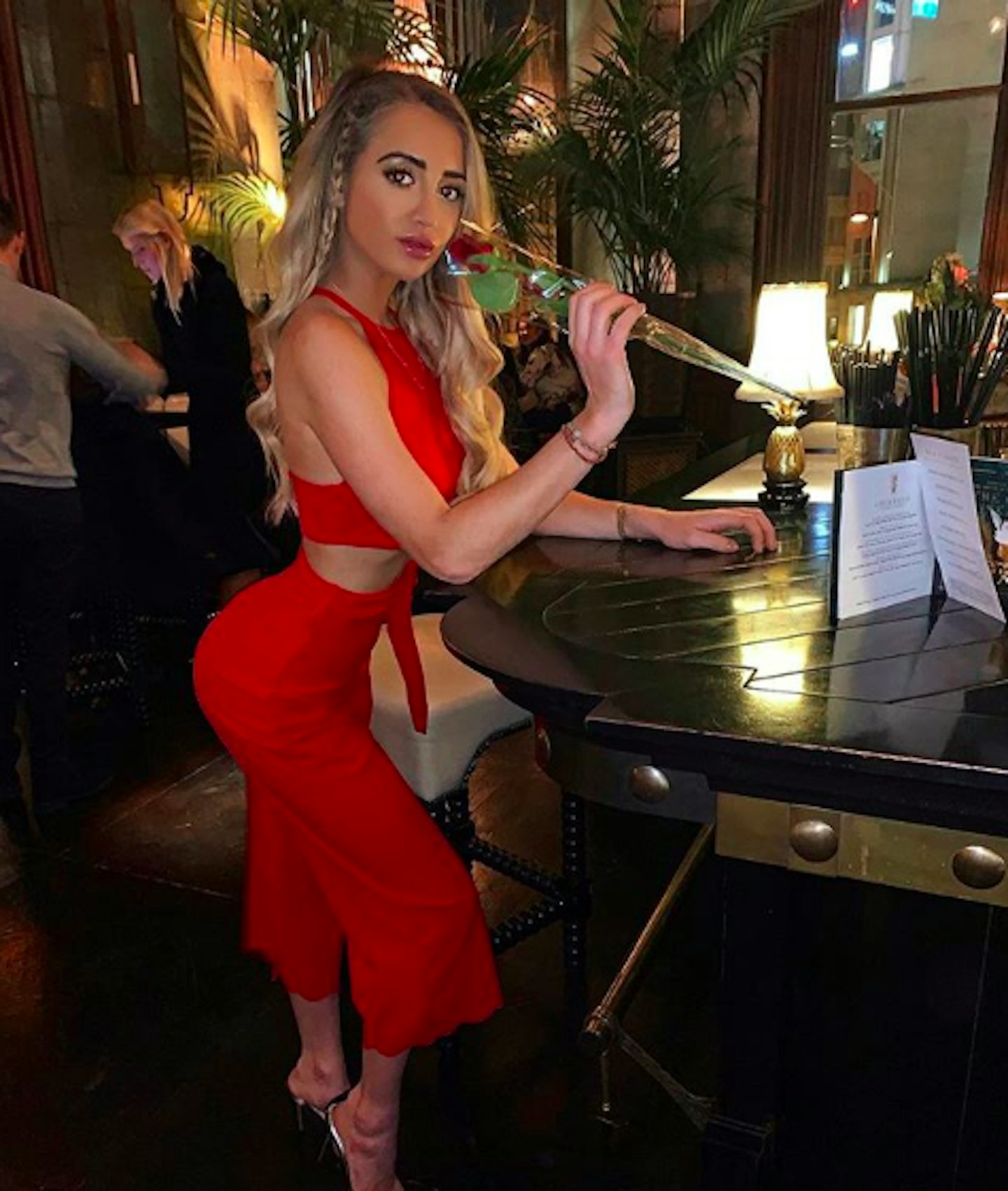 24 of 25
CREDIT: Instagram
Georgia Harrison
The girl in question? Love Island star (and Ellie Doppleganger) Georgia Harrison, who Bear reportedly grew close to while they were both in America filming for reality show The Challenge. He said of the rumours, "Landed back in the UK and Living the dream. They say a Leapord doesn't change it's spots .. lucky im a Bear."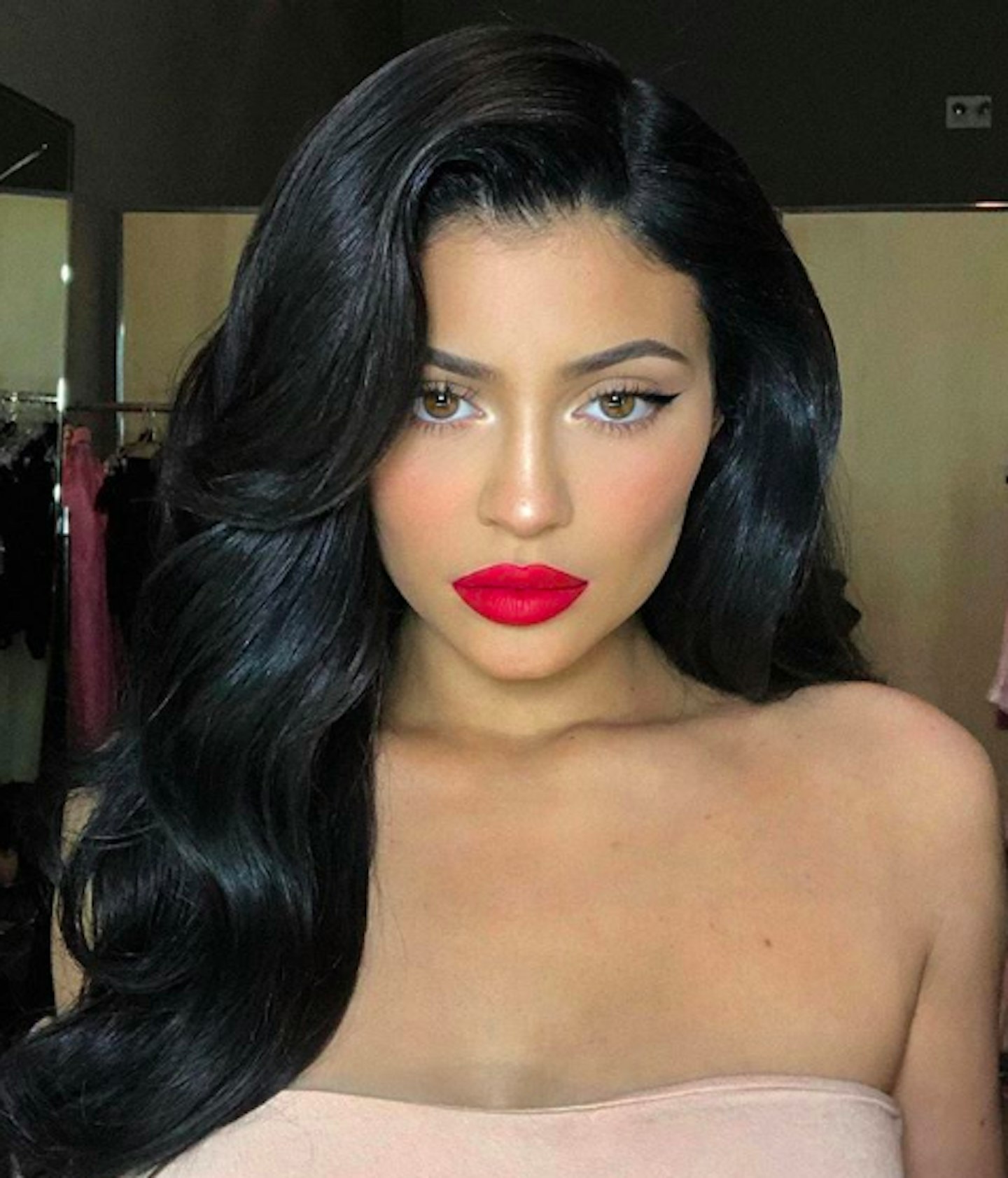 25 of 25
CREDIT: Instagram
Kylie Jenner
Bear's brother sensationally claimed that while he was in LA, Bear had a fling with Kylie Jenner. "I flew to LA after his fling with @kyliejenner recently and told him straight in his hotel room to settle down." he wrote on instagram.Err, what?Needless to say, fans were skeptical about the 'news' with many laughing (out loud, presumably) about the claim. "Listen, I've been to thousands of comedy shows, but NOTHING is funnier than Stephen Bear claiming he's had a fling with Kylie Jenner," said one.
READ MORE celeb news
Made in Chelsea star reveals: 'I didn't care if I got hit by a bus'
Love Island's Ellie Brown had secret boob job before Christmas
WATCH Charlotte Crosby reveals a behind the scenes secret about The Charlotte Show
Fast forward to now and Bear counts Megan and Vicky exes, along with a string of other reality TV hunnies.
But how does he do it?
Known for his Jack the Lad persona which quite regularly errs on the side of annoying, disrespectful and manipulative, we're at a loss to work out how, exactly, Bear has snared his prey.
He might credit his "deep blue eyes", which girls apparently "get lost in".
We're more inclined to put it down to the traditional 'sun, sea and sangria' method.
Either way, a trip through Stephen Bear's exes is worth putting your seatbelt on for.