With Strictly Come Dancing set to return this weekend, we're SO excited to see our favourite dance pros back on our screens as they get paired up with new celebs including Zara McDermott and Bobby Brazier.
One dancer we have a particular soft spot for is Dianne Buswell. She's our living, breathing, dancing, real-life Ariel and she's part of our world - seriously, there's not a moment of the day we're not thinking about her trademark bright red locks.
With the latest series of Strictly about to begin – and Dianne set to take to the ballroom floor with a brand new famous face – here's everything you need to know about this ravishing red head.
Who is Dianne Buswell?
Dianne is a professional ballroom dancer best known for appearing on Strictly Come Dancing since 2017. Before she joined Strictly, Dianne was a professional dancer on Dancing With the Stars in Australia.
How old is Dianne Buswell?
Dianne is currently 34 years old. She was born on 6 May 1989, making her a Taurus.
Where is Dianne Buswell from?
Dianne is originally from Bunbury in Australia but moved to England in 2017 when she joined Strictly. She currently lives in Sussex with her boyfriend Joe Sugg after they traded in their city pad in London for the countryside a couple of years ago.
Who is Dianne Buswell's dance partner for strictly 2023?
The Australian will be teaching some dance moves to Eastenders star, Bobby Brazier.
Who is Dianne Buswell's boyfriend Joe Sugg?
Yes, they're still dating and yes, they're just as cute as ever – adapting their couple aesthetic as the seasons change and everything...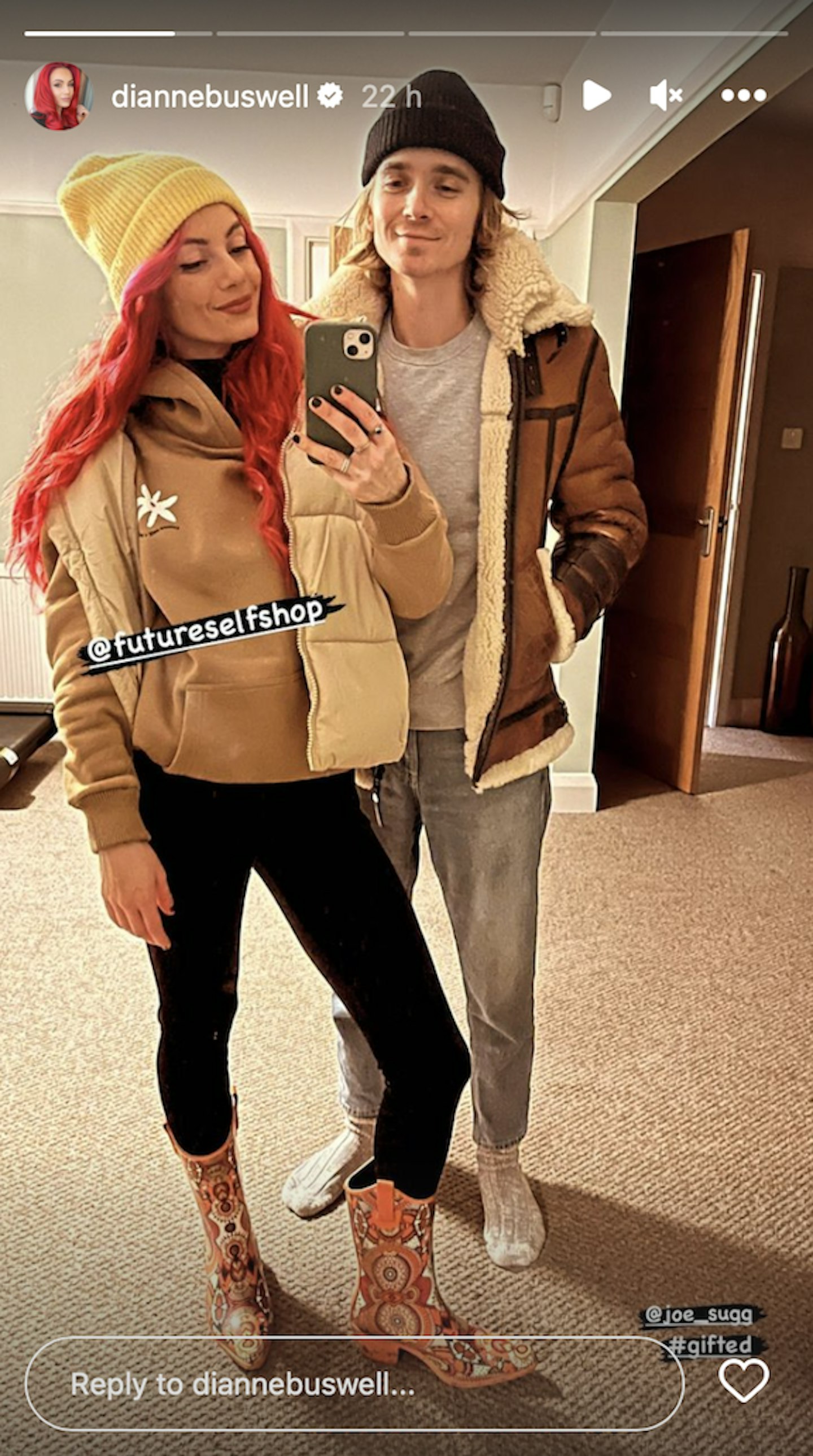 Dianne was partnered with YouTuber Joe Sugg on the 2018 series of Strictly, eventually finishing in second place. They confirmed they were a couple when the series finished, with Joe later admitting that Dianne is his first girlfriend. He told the Sunday Times, "Dianne is my first girlfriend. Other than, like, my penpal from when I was ten."
Dianne moved into Joe's flat in 2019. At the time, he shared the moment he asked her to live with him in a sweet YouTube video. He gave her a cared which read, "So I have officially invited you to live in my humble abode with me. Do you want to move in with me? Yes or no. Circle your choice. All my love, Joseph." Dianne then shared the happy news on Instagram, telling fans, "_S_o Joe asked me to move in with him! I said yes.... of course. Then I whispered to him do you realise how messy I can be 😮! If you wanna see him ask me go check out his latest YouTube video it was so sweet 😊💕."
The couple moved out of Joe's London apartment and into their first house together in the Sussex countryside in 2021.
And, yes, they're still – constantly – dancing together...
Dianne Buswell's natural hair
Although Dianne is known for her colourful looks, she gave fans a rare glimpse at her natural hair in 2021 during an Instagram Q&A when one of her followers asked, "What colour is your natural hair??"
Dianne responded with an adorable childhood snap, which appeared to be from her school days, that showed off her natural dark brown hair.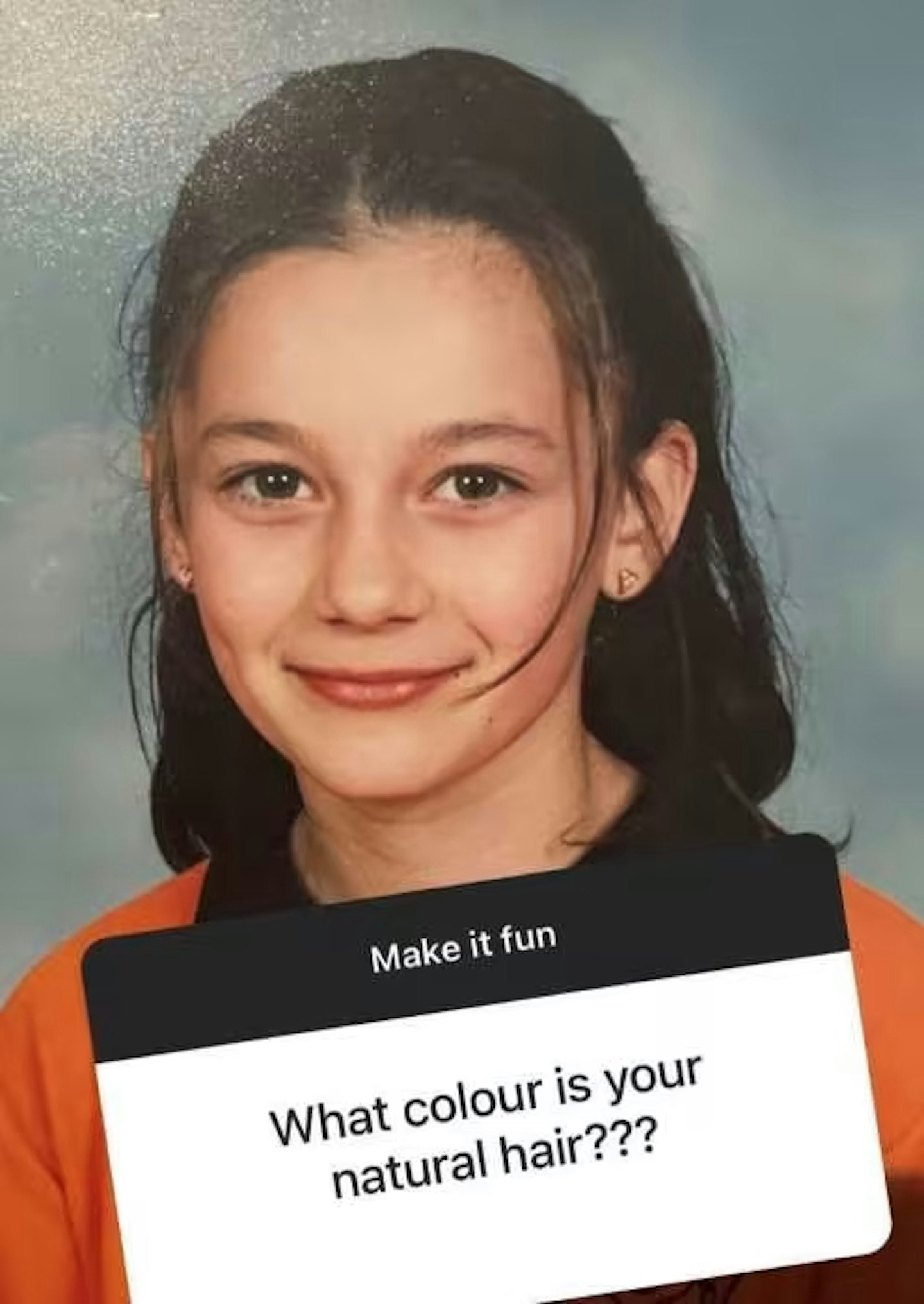 What is Dianne Buswell's Instagram?
If you want a glimpse into Dianne's life with her boyfriend Joe as well as a behind-the-scenes look at Strictly then you can follow Dianne on Instagram at @diannebuswell.