She became a first-time mum last year to daughter Alba Jean and now Charlotte Crosby reveals she can't wait to do it all again – even though it means putting her wedding plans on hold.
The 33 year old exclusively tells Closer, "I've decided that children are much more important than an engagement because of the biological clock. You can get engaged or married at any point and it will still be amazing. Baby number two will come before I see a ring, hopefully!"
Charlotte – who rose to fame as a Geordie Shore original over a decade ago – has always been open about her desire to become a mum. Sadly in 2016 Charlotte tragically suffered an ectopic pregnancy with fellow Geordie Shore co-star and ex boyfriend Gary Beadle. After being rushed for emergency surgery, Charlotte was told by doctors she "could have died".
Following a string of turbulent relationships with Stephen Bear – who's currently serving a prison sentence for voyeurism and two counts of "revenge porn", Ex On The Beach star Joshua Ritchie and videographer Liam Beaumont, Charlotte met businessman Jake Anker in November 2021. The pair had first met through a mutual friend at a New Year's Eve party in 2015 when Jake asked her for a photo. They went their separate ways before bumping in to each other six years later at a work event.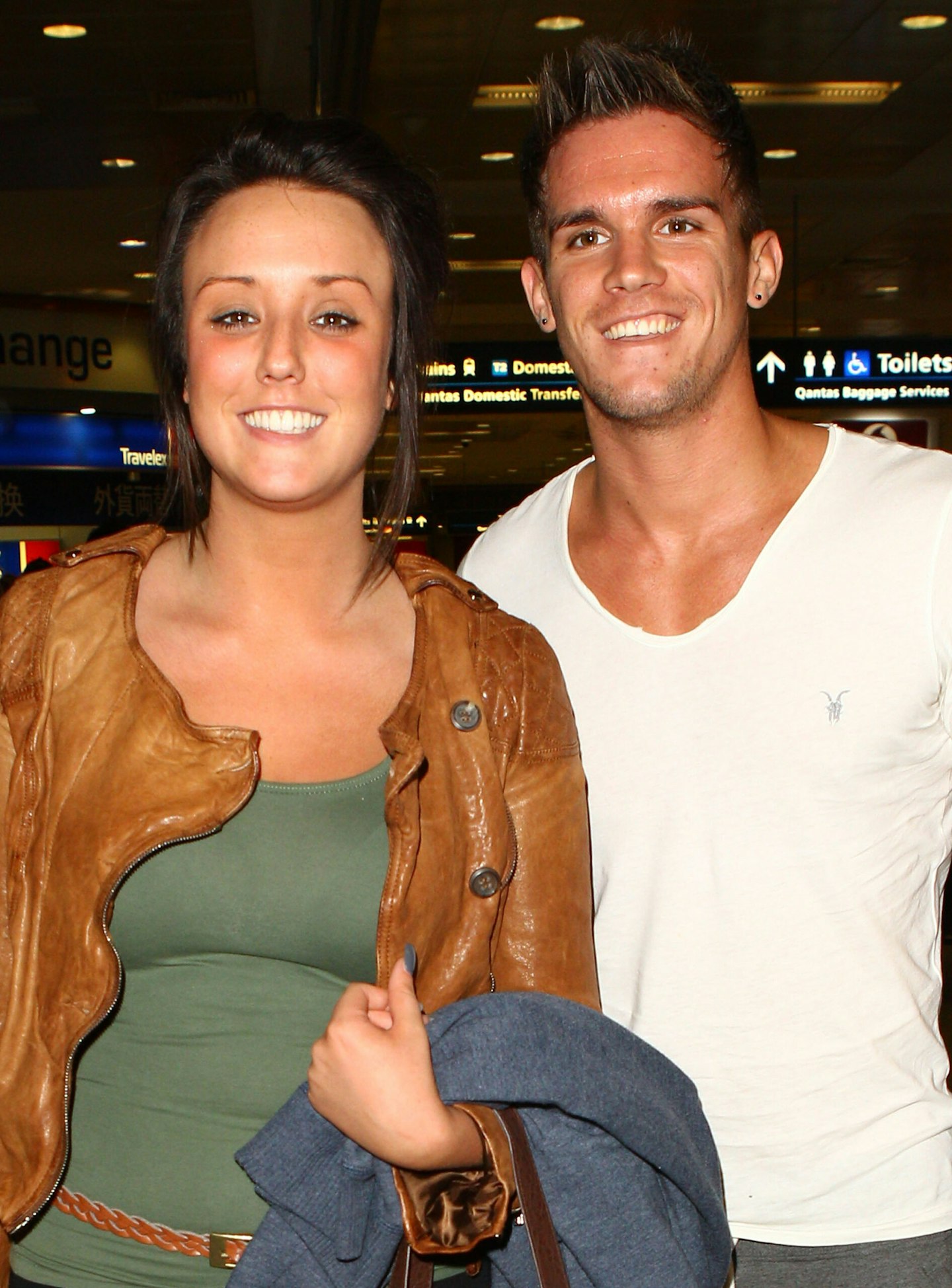 The couple started trying for a baby very early on in their relationship because Charlotte didn't want to "waste any time" and in February 2022, Charlotte discovered she was pregnant.
Shortly after welcoming Alba in October 2022, Charlotte revealed on her podcast, Always On, that she'd love to be engaged by the end of 2023 but the star has changed her mind and is instead focusing on adding to her brood.
She says, "I think I'll have another girl and then the third will be a boy, I don't know whether I'll get to the fourth. I think the boy will be a footballer because Jake is obsessed with it and was nearly a footballer himself, but it didn't end up happening for him. It's his dream to have a child who can play football."
Charlotte has recently finished filming the second series of her hit BBC reality show Charlotte In Sunderland. Cameras captured Charlotte's pregnancy and gender reveal in the first series, while the new one follows her navigating being a first-time 'mam'.
In the first episode, Charlotte and Jake discuss how the dynamics have changed between them since Alba arrived and how they're looking forward to their first date night in a long while.
Charlotte – who recently revealed they have a lot less sex than before they became parents – tells Jake, "Maybe we should get a bit experimental in the bedroom. Have you ever heard of the Kama Sutra?" to which Jake responds, "Kama what?"
But, Charlotte confirms to Closer, things are back on track in the bedroom. "We do have sex but just not as much as we used to pre baby." However, she reveals there won't be any Kama Sutra positions as Jake "hasn't got the best of flexibility".
While Charlotte was a wild child on Geordie Shore, her focus is now solely on being mum to little Alba.
"She's doing amazing," says Charlotte. "She does so many cute things, she's really into sticking her thumb up at the moment, blowing kisses and pointing.
"She's definitely a mini-me. She says momma and daddy and has done for ages. When she's on FaceTime, she can say 'Hiya' and she can do loads of different animal noises."
Charlotte is very close to her own mum and she says it would be a "dream" if Alba is as close to Charlotte. "If Alba loves me as much as I love my mam, I think I'll have definitely done something right," she smiles.
Over the years, Charlotte has been open about her struggles with self-confidence and body image. In 2014, she dropped three stone in weight. She's also undergone a nose job and admitted to having lip fillers and Botox "all the time".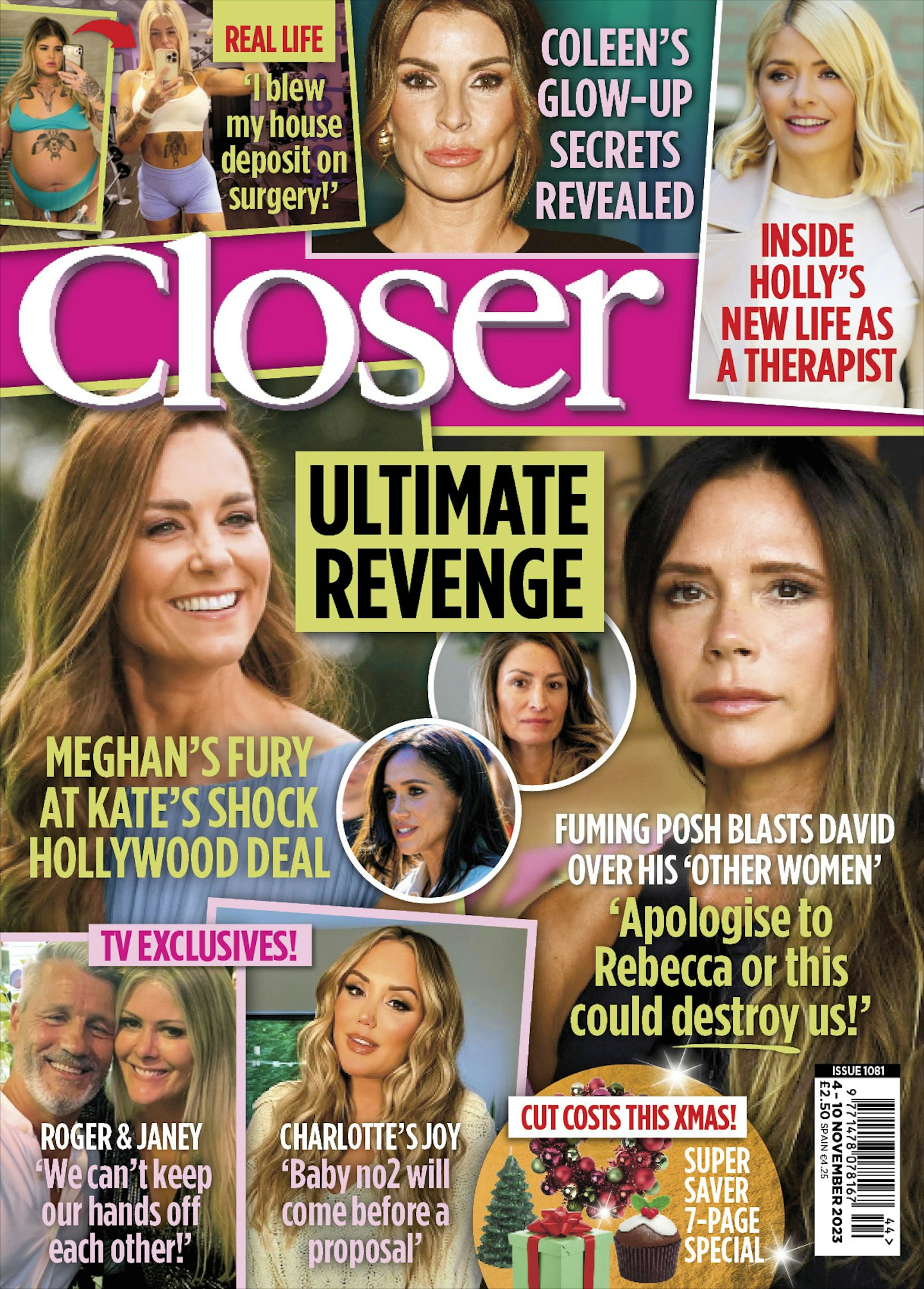 Earlier this year, she revealed she'd lost confidence in herself since becoming a mum but Charlotte now says she's happy in her skin, and only has minimal procedures done.
"I have had lip tattoo, permanent lipstick and I did have a little bit of filler. I'm feeling really good at the minute. When I hit the year mark with Alba, I finally felt my body go back to normal. It took a year for everything to settle down.
"Some things have changed that won't ever go back – I've got much wider hips now from carrying a child, which I actually love I'm very happy with that change. I'm feeling in a really good place."
WATCH: Vicky Pattison: 'I have very few celebrity friends' | Celebrity Phone Unlocked