Thanks to the likes of Marie Kondo and Mrs Hinch, our hobbies now include shopping for microfibre cloths, weekend-long clearouts and owning Zoflora in every scent. It's fair to say, we are always on the hunt for the best organisation products.
Call us boring, but nothing makes us feel like we have our life together than an organised sock drawer.
Our latest cleaning inspiration comes from Stacey Solomon's Instagram who has us hooked with her frequent best organisation products and tips, including her iconic Tap to Tidy series which also became a book.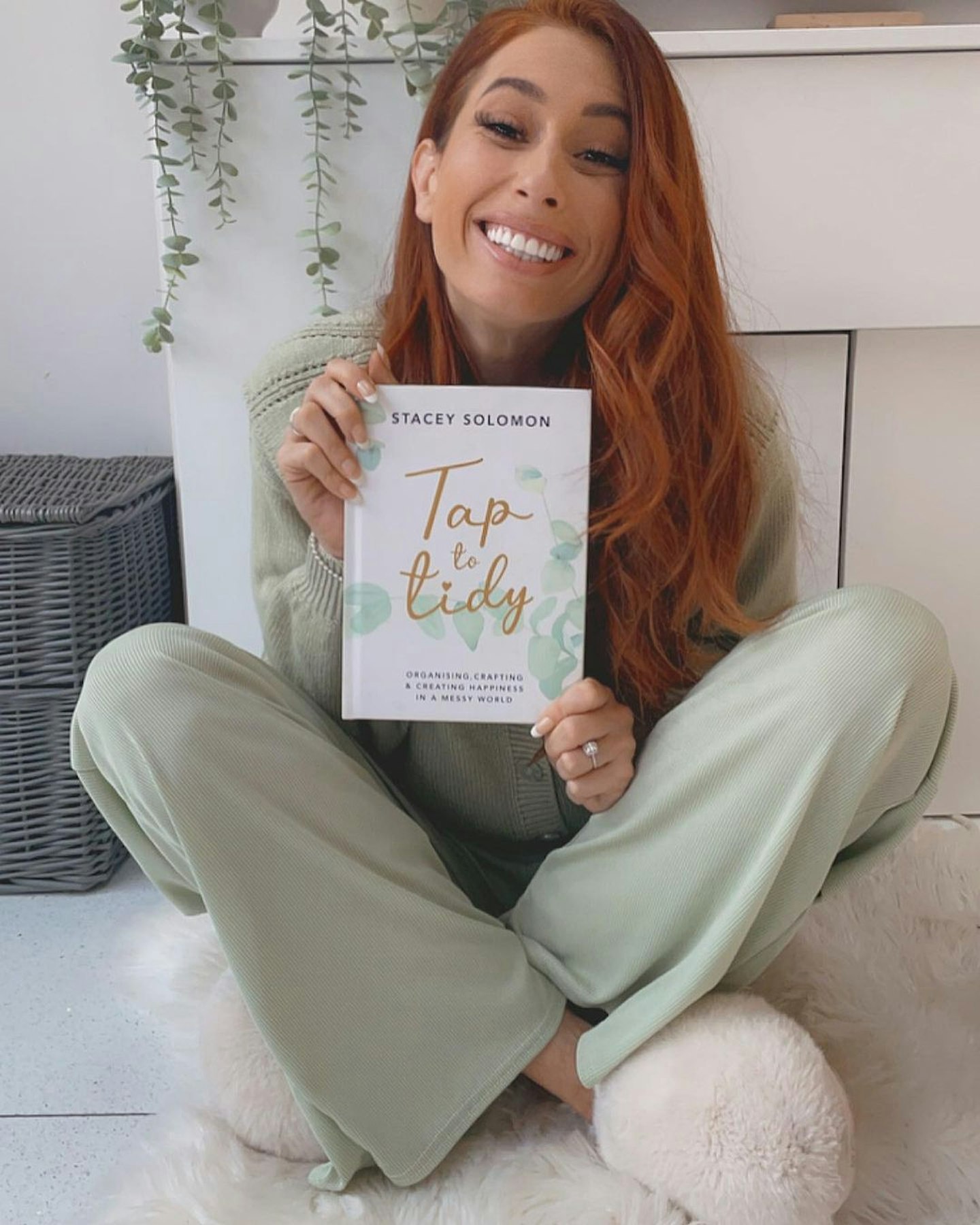 Straight up, the TV presenter is really great at organising. From cable drawers to hanging her crisps (barmy, yet brilliant) we just can't wait to see what she organises next.
"I just get so much joy out of putting things in their places," Stacey laughed when quizzed by Loose Women co-hosts.
Hear hear.
In the spirit of the best organisation products and hacks, we have found the very best buys to 'Stacey Solomon' your home.
Yes, we are using Stacey Solomon as a verb, it's time.
SHOP: The very best organisational buys inspired by Stacey Solomon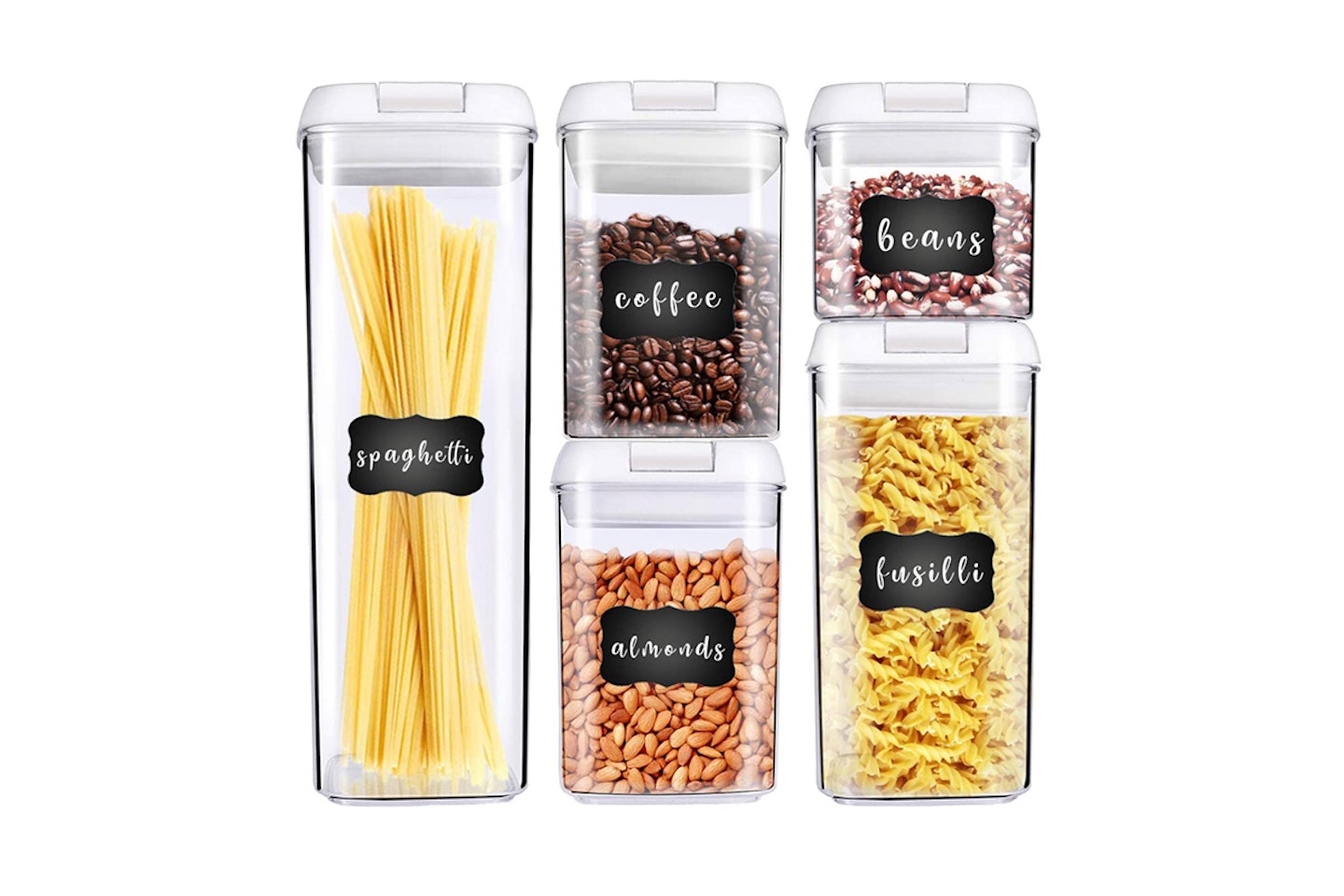 1 of 11
CREDIT: Amazon
George Olivier Stackable Food Storage Containers with Chalkboard Labels
Organise your kitchen cupboards with these very Insta-worthy storage containers, complete with chalk labels. Pantry goals.
2 of 11
CREDIT: Amazon
Joyoldelf 150Pcs Waterproof Reusable Blackboard Stickers Kit for Kitchen
Label everything from your kitchen jars to toy boxes with these high-quality blackboard labels. They can be cut to any shape and they're easy to clean - simply moisten and wipe with a cloth.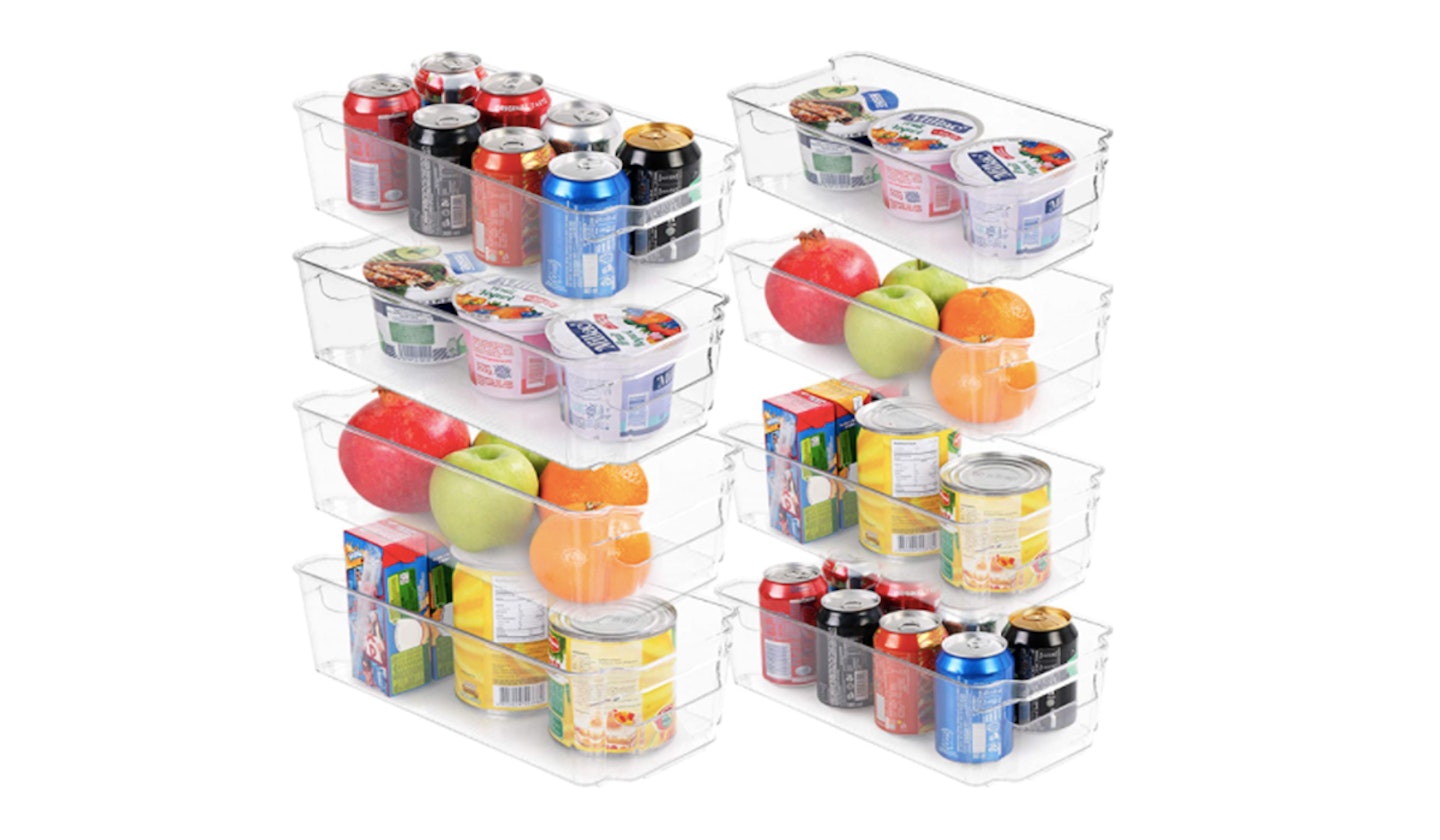 3 of 11
CREDIT: amazon
KICHLY Stackable Fridge Organisers - Set of 8
Get all your loose food bits organised with these sturdy fridge organisers. A must-buy for Hinchers or er, Solomoners?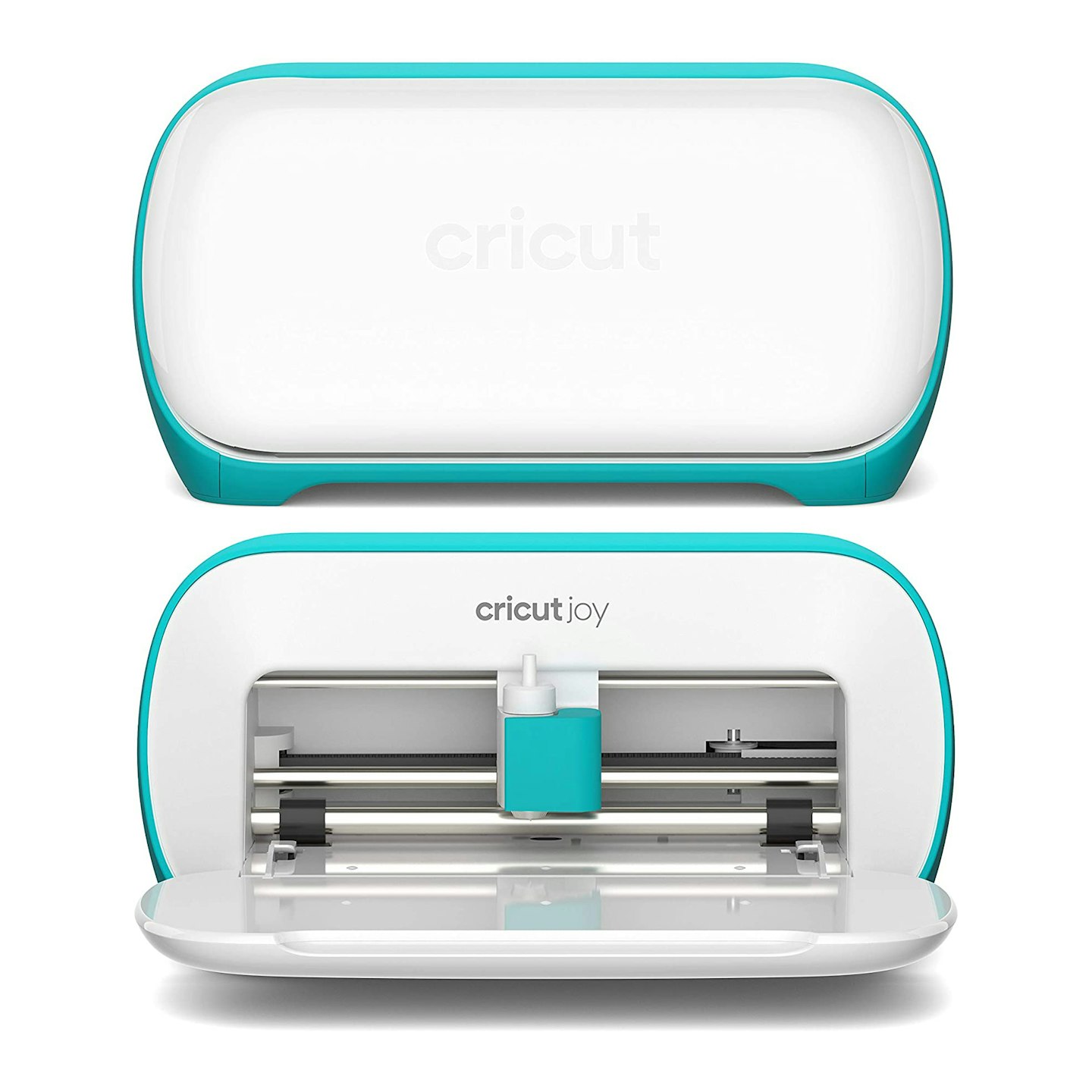 4 of 11
CREDIT: amazon
Cricut Joy
Make your own labels for jars, drawers, and everything else with a Cricut Joy cutting machine. It's small enough to keep in a drawer and will let you personalise everything in your house just like Clea and Jonna do on the show.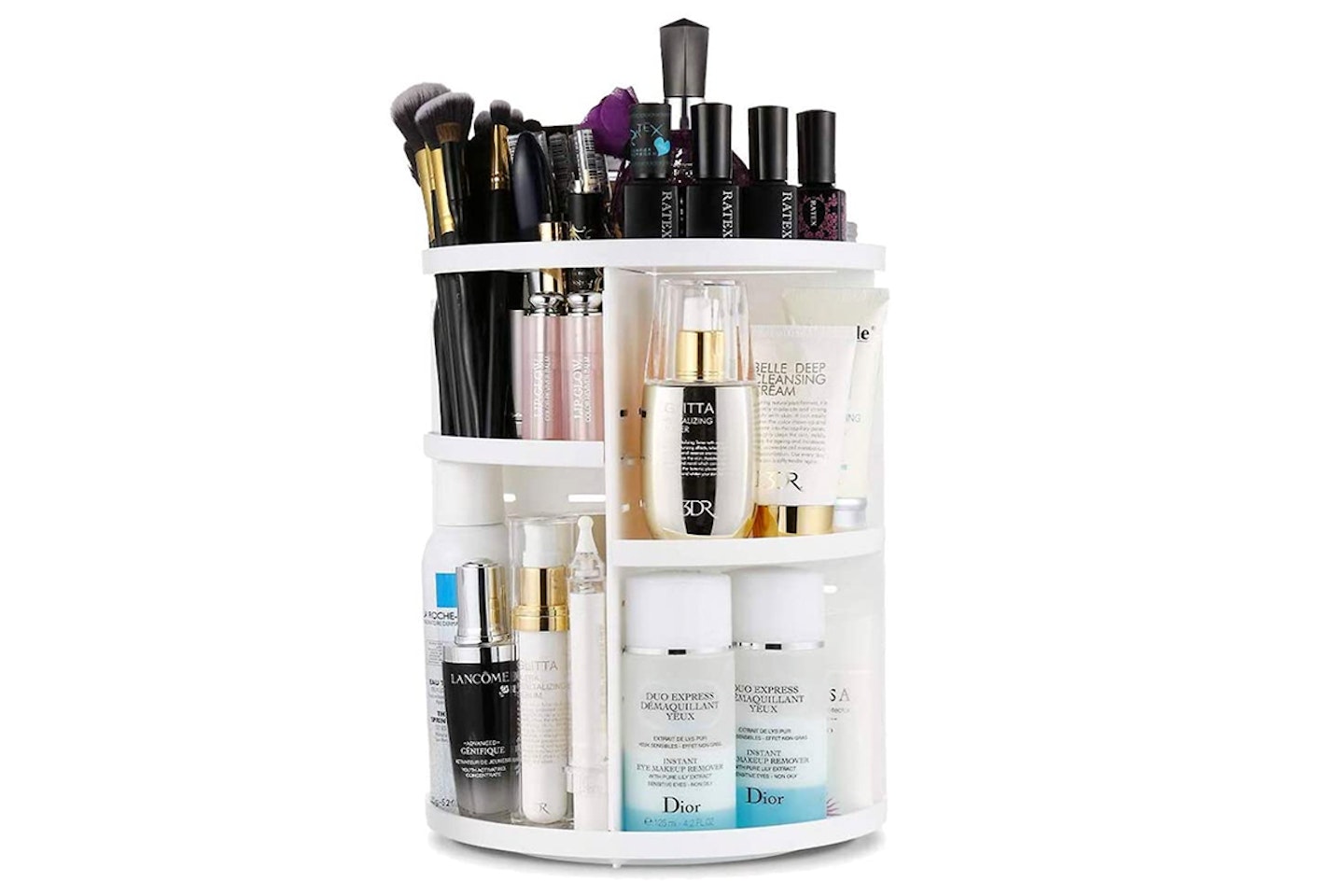 5 of 11
CREDIT: Amazon
Rotating Makeup Organizer , 360 Degree Adjustable Cosmetic Storage
Transform your dressing table with this clever carousel which rotates 360 degrees for easy grabbing. Find all your make-up, perfume and tools instantly as soon as you need them.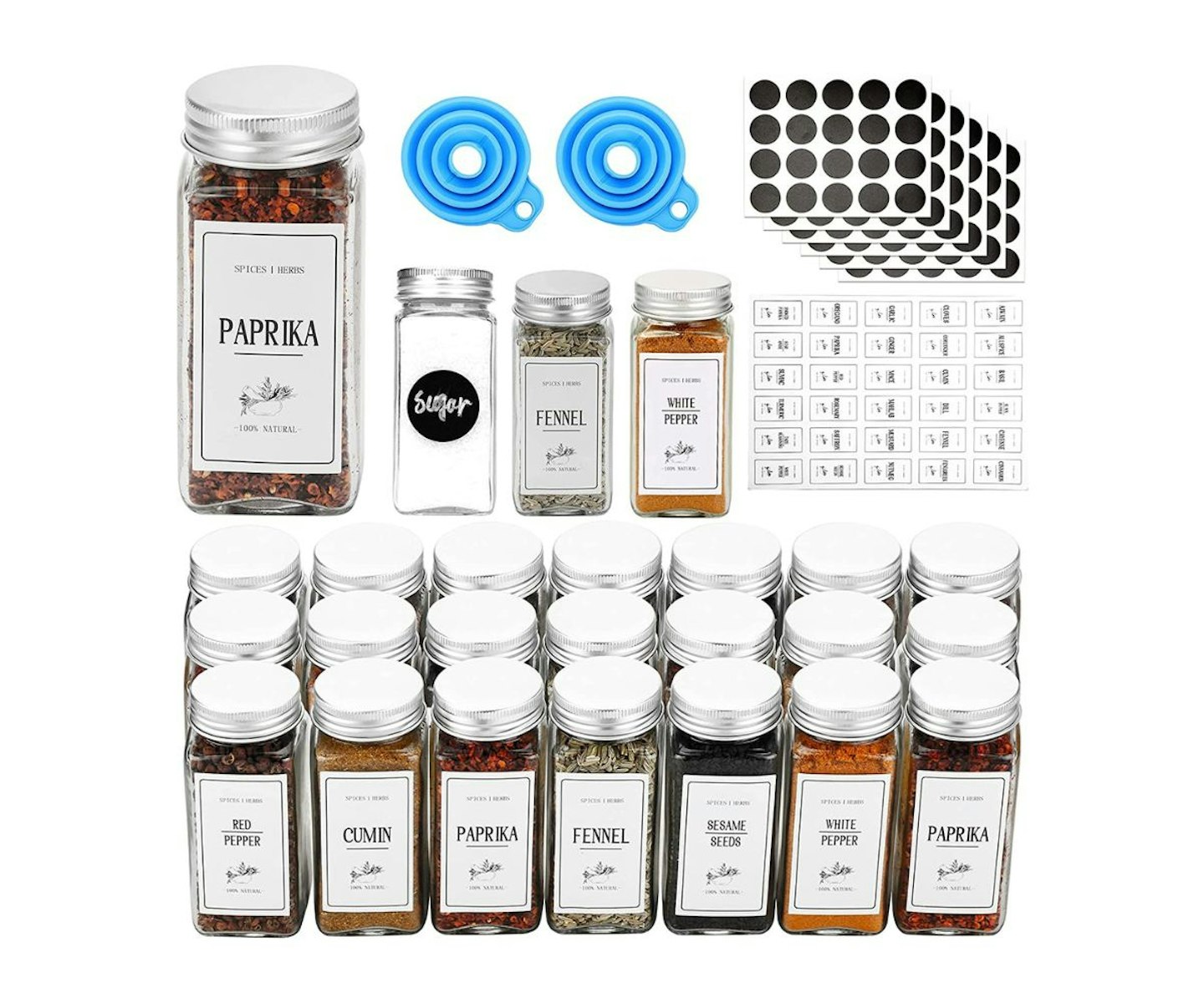 6 of 11
CREDIT: Amazon
Spice Jars with Lids 25 Pcs
This bargain set stores your everyday essentials, including preserves, jams, chutneys, rice, sugar, flour, tea, coffee, herbs, spices and more. We LOVE.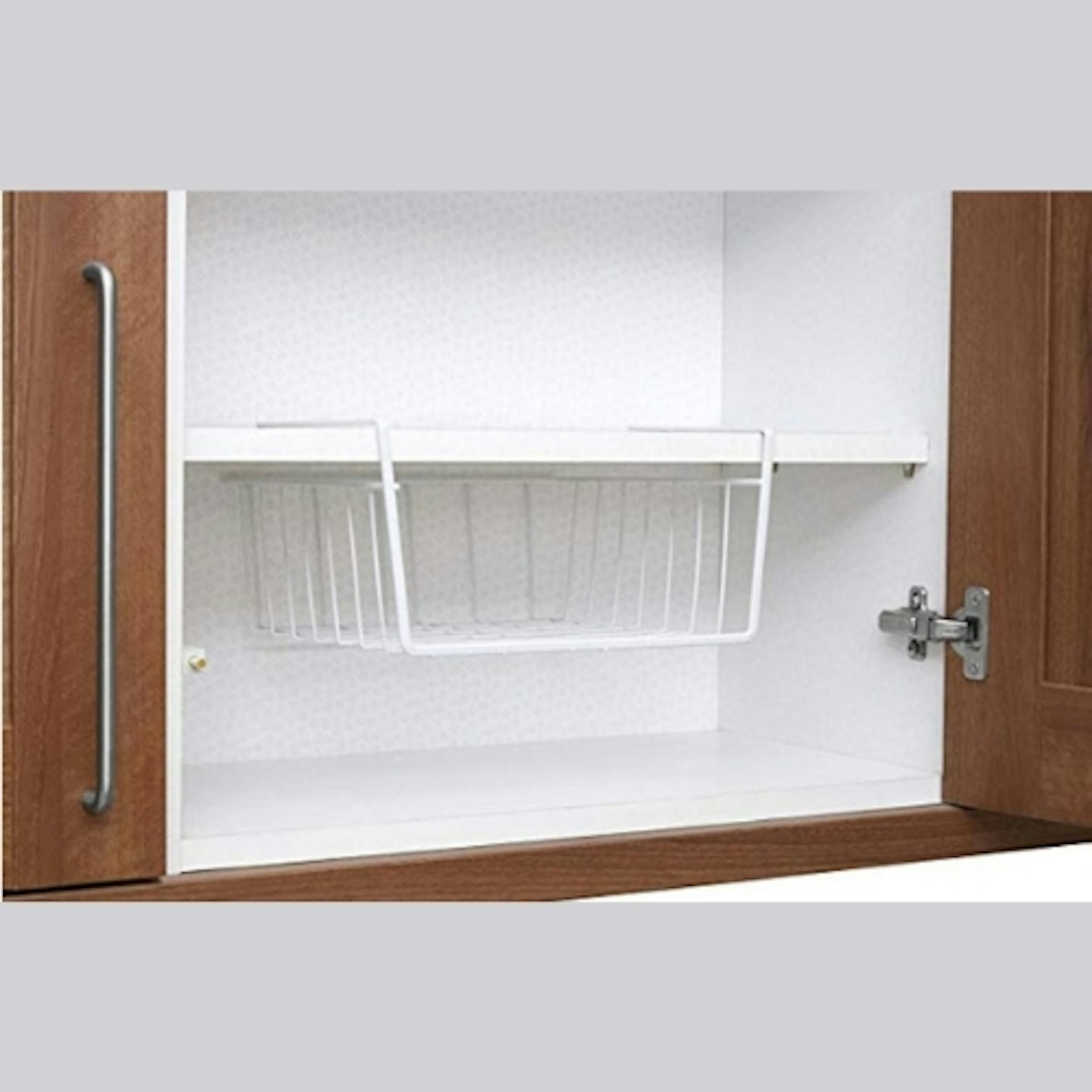 7 of 11
CREDIT: amazon
Premier Housewares Under Shelf Storage Basket for Cupboard Shelf
A secret shelf you never realised you needed... until now. Handy for everything from plates to dishcloths to biccies.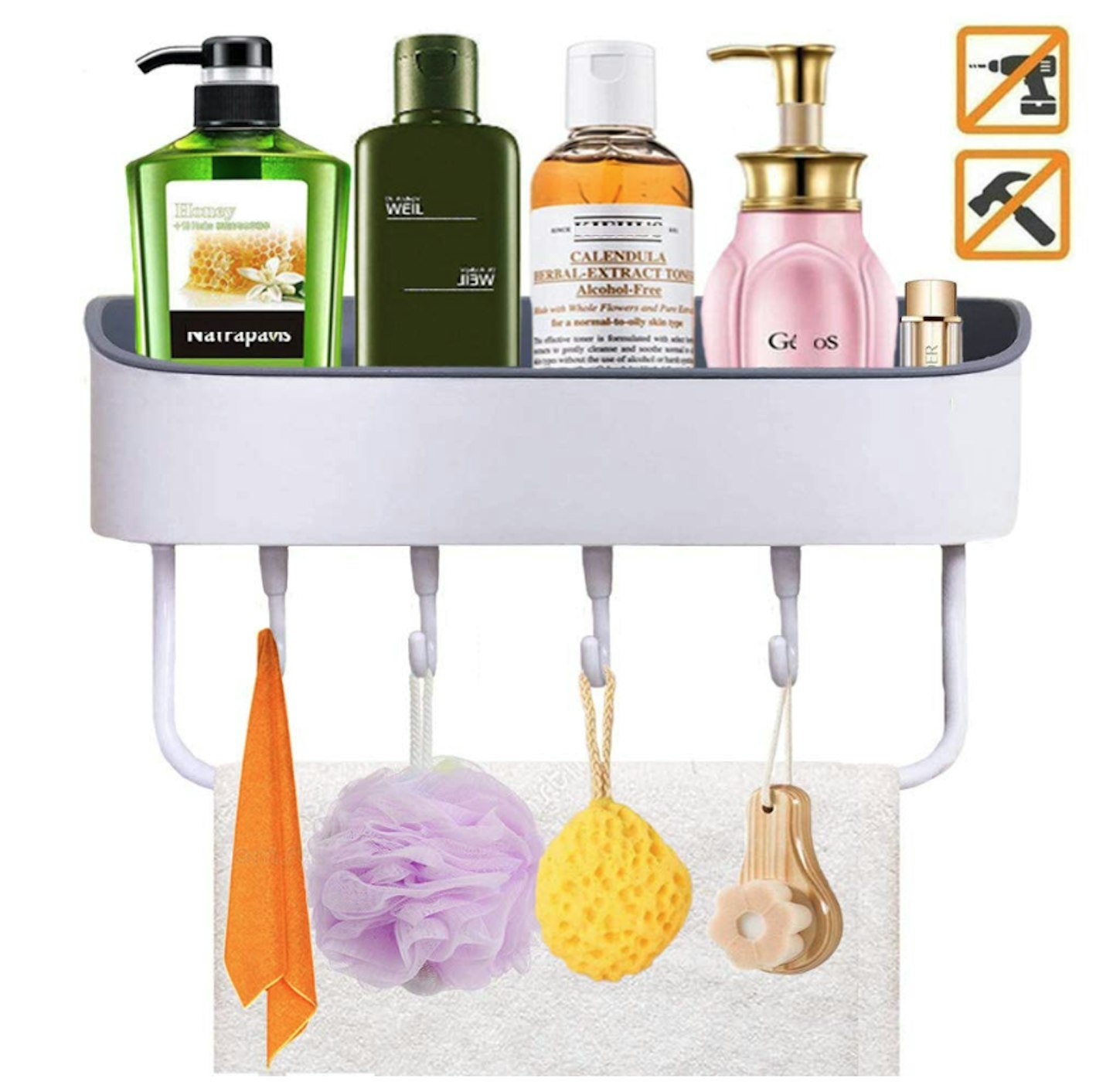 8 of 11
CREDIT: amazon
Shower Caddy, Self Adhesive Wall Mounted Shower Organiser
Keep all your shower bits tidy with this clever caddy. What's more, it doesn't need any tools to fix onto the wall and promises to stay put.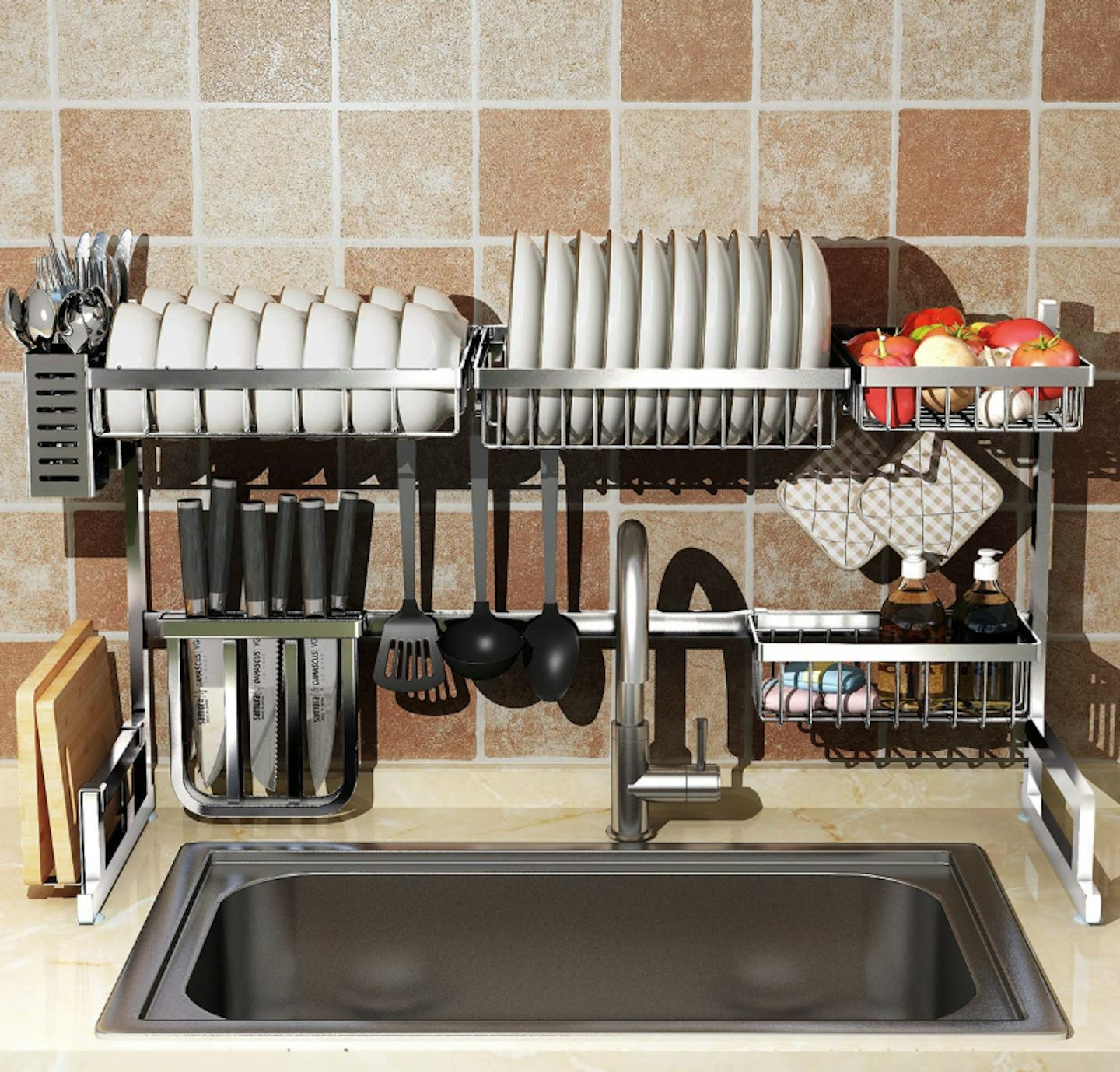 9 of 11
CREDIT: Amazon
3 Tier Adjustable Over Sink Dish Drying Rack
Free up counter space in your kitchen with this clever dish dryer that hangs neatly above your sink. We love the chic design, too.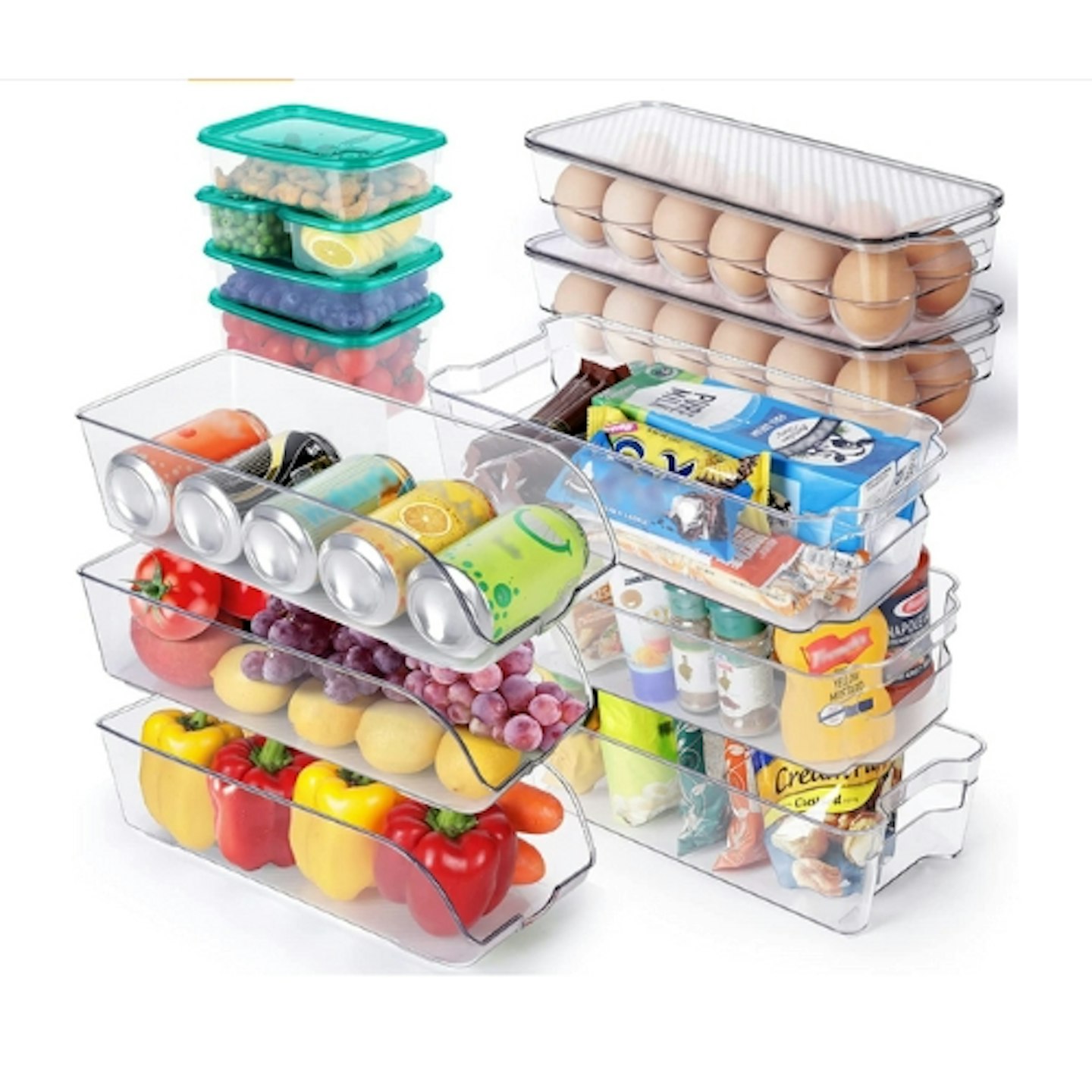 10 of 11
CREDIT: Amazon
Myiosus Refrigerator Organizer Bins Set of 13
A set of thirteen cupboard organisers that are ideal for the small bits in your fridge.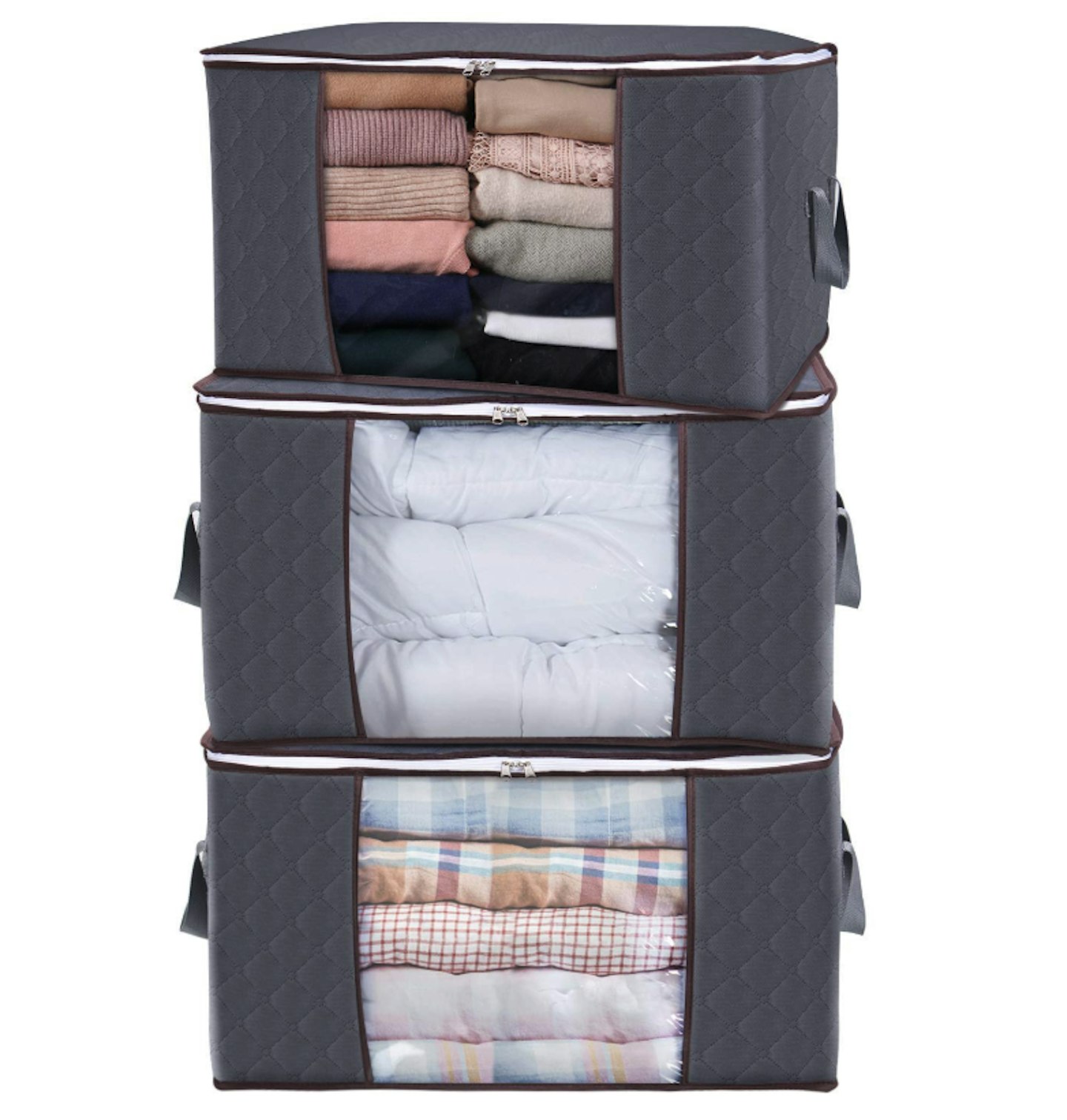 11 of 11
CREDIT: Amazon
Lifewit Large Capacity Clothes Storage Bag Organizer with Reinforced Handle (3 Pack)
Large storage bags perfect to hide away comforters, blankets, pillows, cuddly toys, winter coats or other clothes.
Best organisation products: sofa covers are a thing
As humans, it's natural for us to want to change our surroundings every now and then. It helps to keep us focused and makes things seem fresher. It truly gives you that 'new' feeling. If you've been dreaming of a new sofa but don't quite have the funds to get you there just yet, we've found a stop-gap: sofa covers.
It seems that even celebs are jumping on this sofa covers trend. Everyone's favourite TV personality, Stacey Solomon is getting in on the action with her boucle sofa.
Live your life like Stacey Solomon and read our best sofa covers article here.