In a world where dewy, glass-like skin is in, having uneven skin texture, like enlarged pores, roughness and acne scarringcan be a real pain – and an even bigger pain to cover up. Ever applied too much foundation to bumpy skin? You guessed it: it looks much, much worse.
There are some simple beauty tricks you can try though, such as building up coverage using light layers and not using highlighter on the area, as makes it stand out more – but as with most things, if you want to improve skin texture, you'll want to get to the root of the issue.
Take a look at your lifestyle. Do you smoke? Do you drink enough water? Even what you eat affects the way your skin looks, so you'll need to address this first. There are also professional treatments designed to help smoothen skin – not to mention, products you could try adding to your skincare routine, especially anything exfoliating. It's one of the proven ways to tackle texture.
To help you on your way, we've picked the brains of some industry experts, who have shared their top tips to achieving your smooth skin goals, as well as their go-to skincare essentials.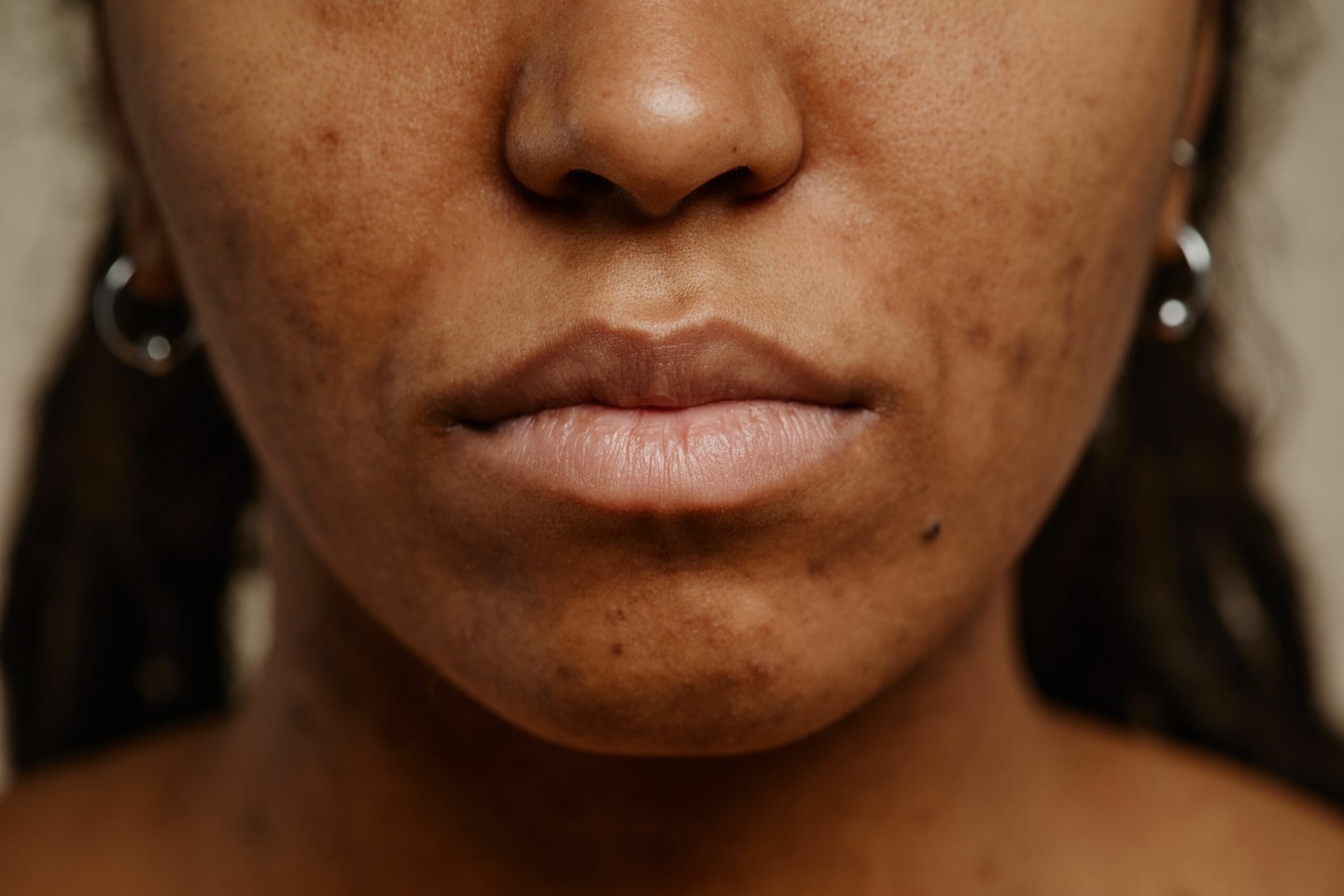 Meet the experts:
Dr Kemi Fabusiwa, Junior Doctor and Skincare Expert and The INKEY List Ambassador
Dr Marisa Garshick, Certified Dermatologist and Skin Proud Consultant
Dr Sebastian Bejma, Advanced Aesthetic Doctor at Dr Bejma Medical Clinic
Dr Ahmed El Muntasar, GP and Award Winning Aesthetician
Dr Mazin Al-Khafaji, Founder of Dermatology M
What is textured skin?
"Textured skin, also known as uneven or bumpy skin texture is skin that lacks a smooth, consistent appearance. This can be due to a variety of factors including dead skin cells, loss of collagen and elastin, sun damage, acne scars, dehydration, and other skin conditions such as rosacea or keratosis pilaris," explains Junior Doctor, Dr Kemi Fabusiwa.
The skincare guru, who is also an ambassador for The INKEY List notes: "Textured skin can look different for everyone, but common signs are small bumps, large pores, dry patches, or areas of roughness. You may notice that your skin doesn't look or feel as smooth as it once did, and makeup or skincare products might not apply evenly."
Why is my skin texture getting worse as I grow older?
"As we age, we lose collagen, and this can contribute to textural changes in the skin including fine lines and wrinkles," says Dr Marisa Garshick, Dermatologist and Skin Proud Consultant. She adds: Additionally, with age and increased cumulative UV exposure, the skin can experience uneven texture in addition to increased moisture loss, leading to rough, dry skin."
How can you improve textured skin?
Luckily, there are many ways of treating uneven skin texture. Below, Dr Sebastian Bejma, Advanced Aesthetic Doctor at Dr Bejma Medical Clinic runs through his favourite fixes.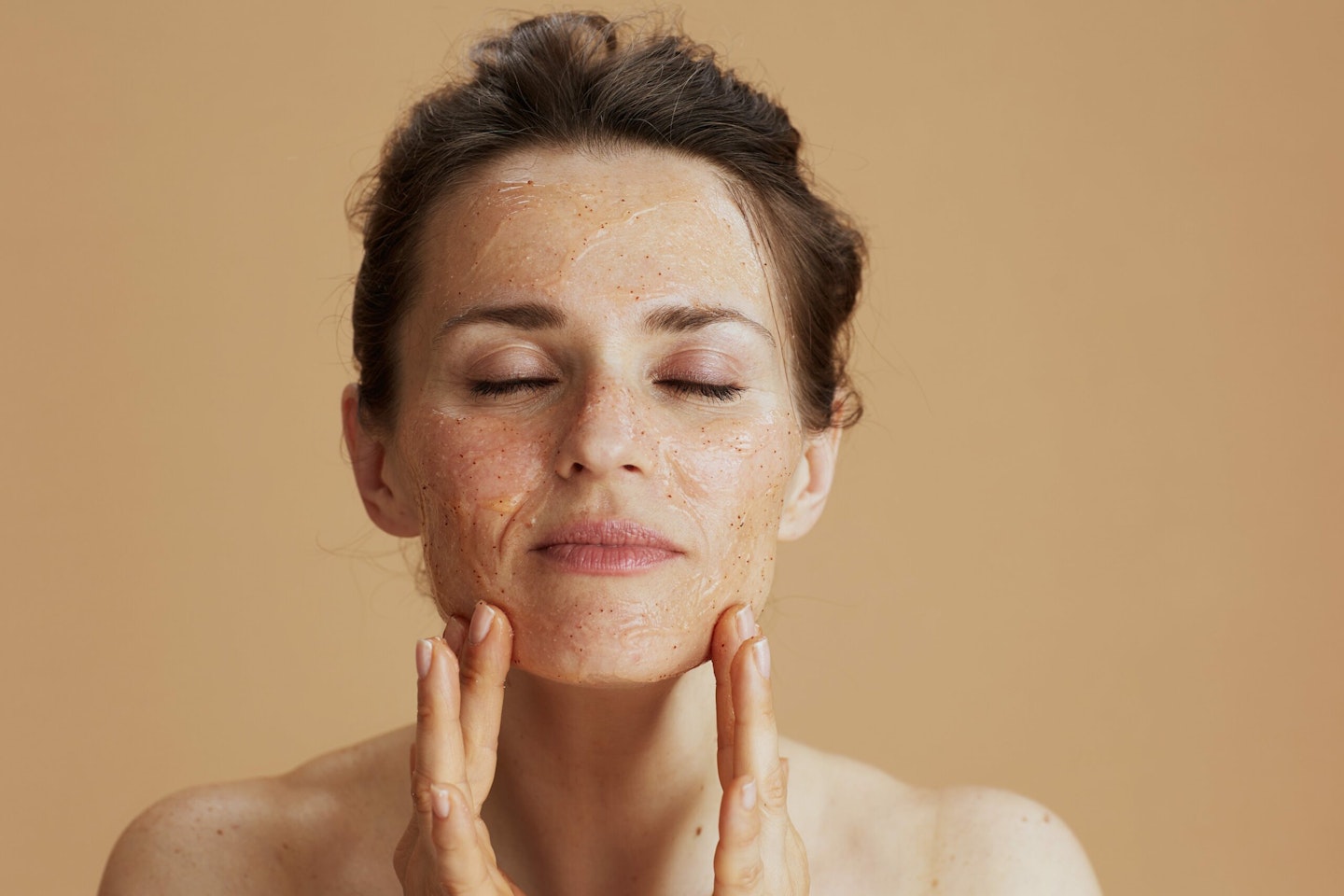 Exfoliation
"Exfoliation with a scrub or cleaning brush can be an effective way of removing the build-up of excess dead skin cells that can cause uneven skin," says Dr Bejma. "Although proceed with caution, as when used too often or too firmly, scrubs and physical exfoliants can risk compromising the delicate skin barrier and causing sensitivity and other skin problems."
Chemical Peels
"Chemical peels can be a great way to address uneven skin tone, dryness and acne. During this process, your skin expert will apply a chemical solution to your skin which will peel away dead or damaged skin cells. There are a number of different strengths of peels and usually they contain AHA and BHA acids such as glycolic acid, lactic acid, and salicylic acid."
Although don't try this at home! Dr Bejma stresses: "It's extremely important that you leave it to the professionals to apply chemical peels in order to ensure that they've been specially formulated for the specific concerns of your skin."
Vitamin A
"When applied topically Vitamin A, or retinoids, in skincare can help to increase collagen production and therefore help address uneven skin tone. They also have anti-inflammatory properties which can help to reduce swelling and address clogged pores and acne. Whilst retinoids are available over the counter, stronger formulations will require a prescription."
Microneedling
"Microneedling is another effective way to treat uneven skin tone and it is commonly used to treat scarring, stretch marks, as well as wrinkles. It works by creating invisible micro-perforations in the epidermis, which induces a wound healing response that stimulates new collagen and elastin production. This new collagen and elastin improve the skin quality and texture, addressing issues such as uneven skin."
Laser resurfacing
"CO2 laser is a fantastic way to stimulate collagen production and achieve firmer, more youthful skin. It can also help to reduce the appearance of sun damage, scars, age spots, and hyperpigmentation, therefore being extremely effective at addressing uneven skin."
Radiofrequency
"Morpheus8 combines radio frequency energy with Microneedling to improve the skin's complexion and texture for a more radiant and youthful appearance. It's ideal for treating lines, wrinkles, sagging skin, stretch marks and scarring, and it works by stimulating collagen and elastin. It can be used on any areas that can benefit from sub-dermal renewal, but the most commonly treated areas include the lower face and neck."
"Results can be seen as quickly as one treatment, although a series of at least two-three treatments, conducted one to two months apart is recommended for maximum results."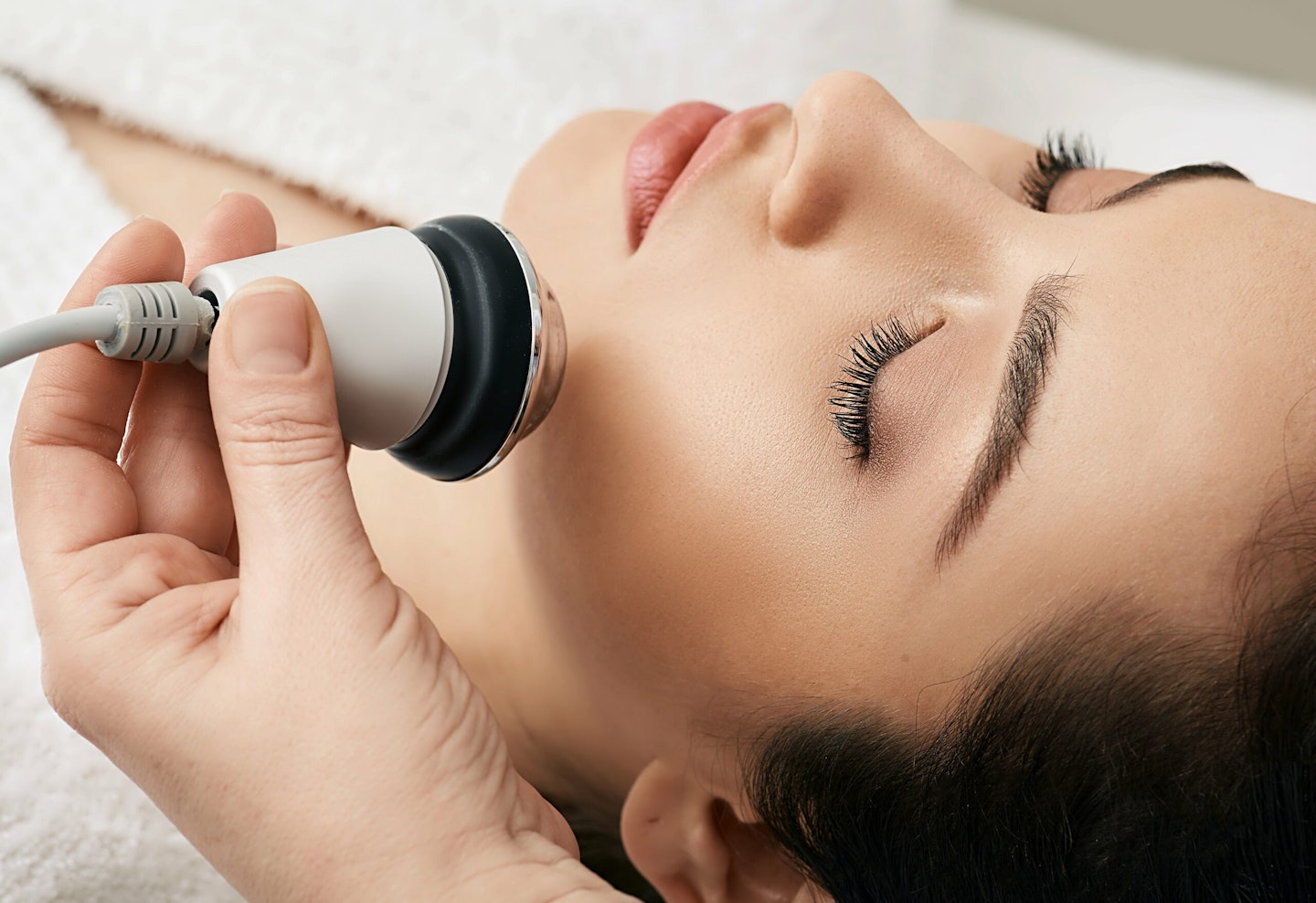 Are there any natural remedies that help uneven skin texture?
If you're looking for a budget-friendly fix, there are some natural, home remedies you can try. Dr Mazin Al-Khafaji, Founder of Dermatology M says: "Avoid excessive sun exposure, eat a varied diet that include a lot of different types, flavours and colours of vegetables, berries, fruit, nuts, and seeds – especially almonds, walnuts, linseed and black sesame seed."
How can we prevent textured skin?
"Prevention is always better than cure," notes Dr Ahmed El Muntasar. "So, if you've got spots try to avoid squeezing them and try to avoid causing damage to the skin. And always take off your makeup, double cleanse, keep the skin quality as high as possible to prevent scarring from happening in the first place."
<meta charset="utf-8"><strong>SHOP: skincare for combatting skin texture</strong>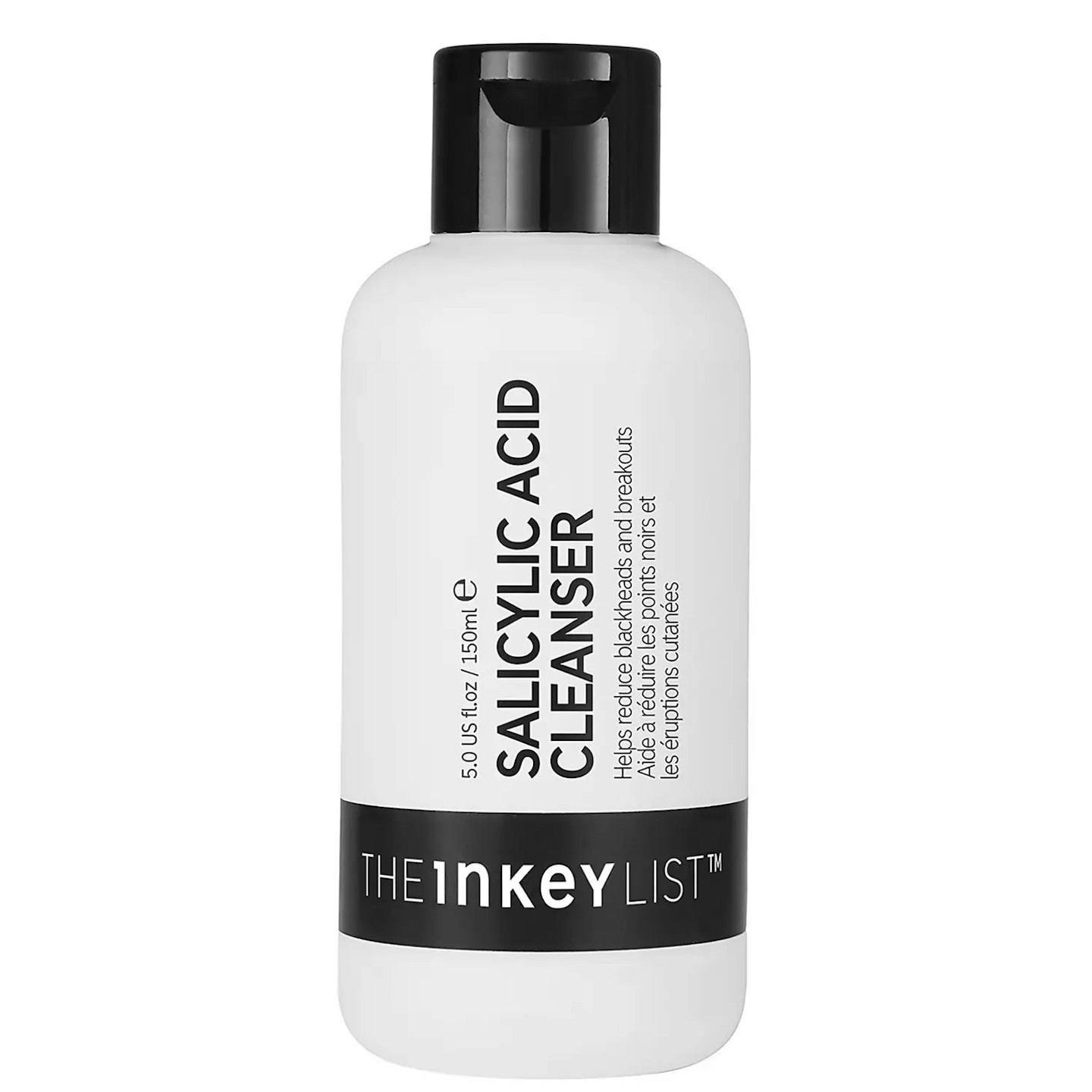 1 of 7
CREDIT: The INKEY List
The INKEY List Salicylic Acid Cleanser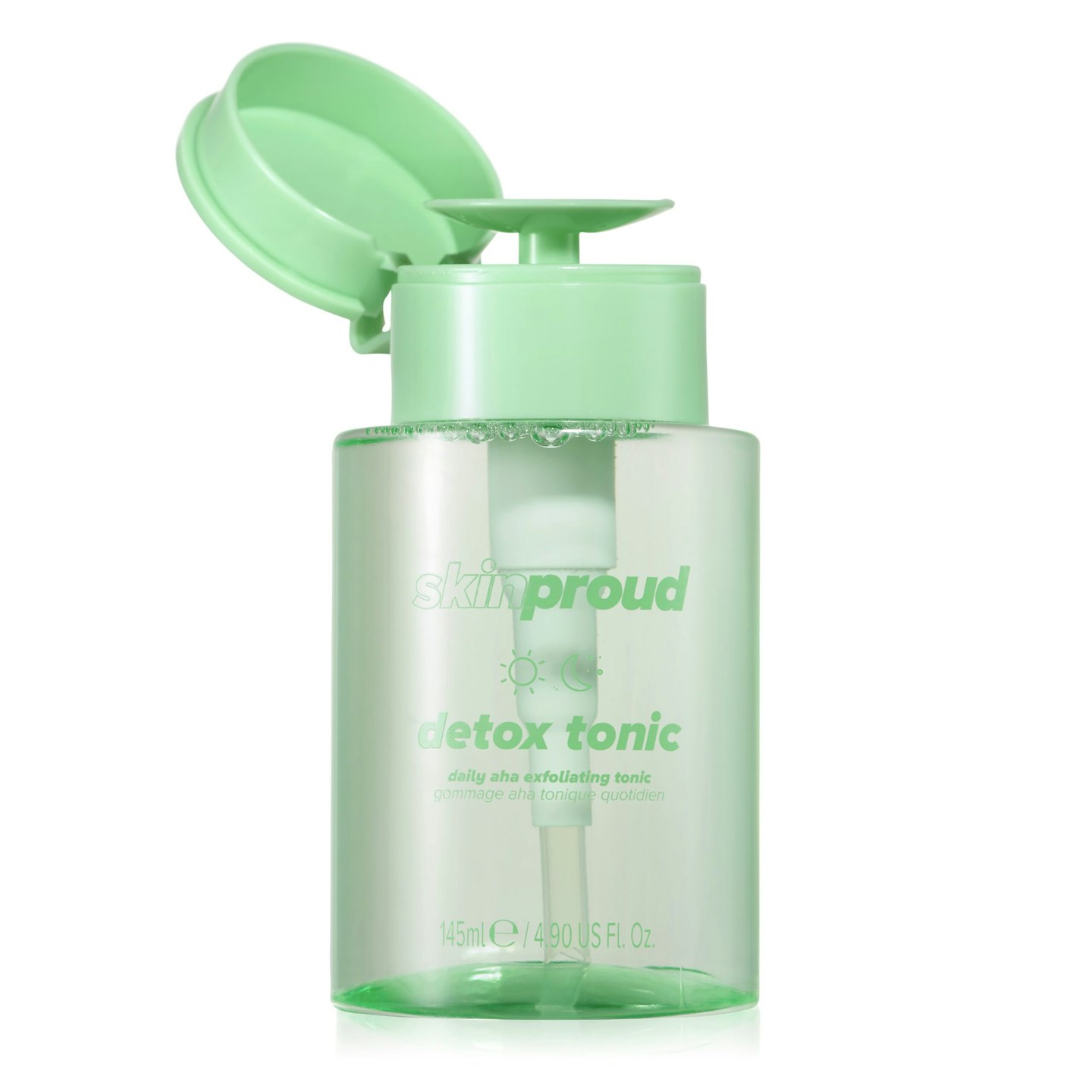 2 of 7
CREDIT: Skin Proud
Skin Proud Detox Tonic Exfoliating Toner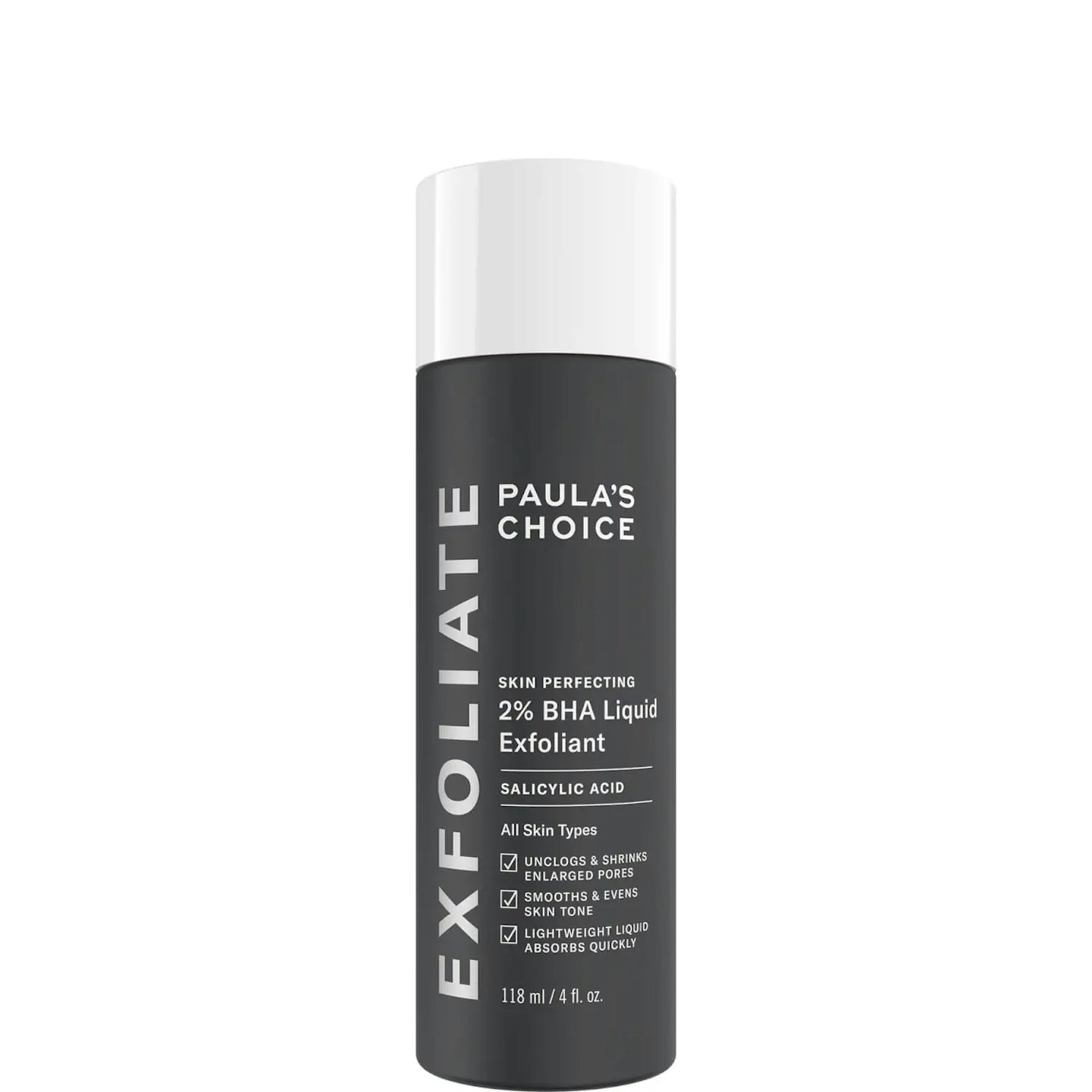 3 of 7
CREDIT: Paula's Choice
Paula's Choice Skin Perfecting 2% BHA Liquid Exfoliant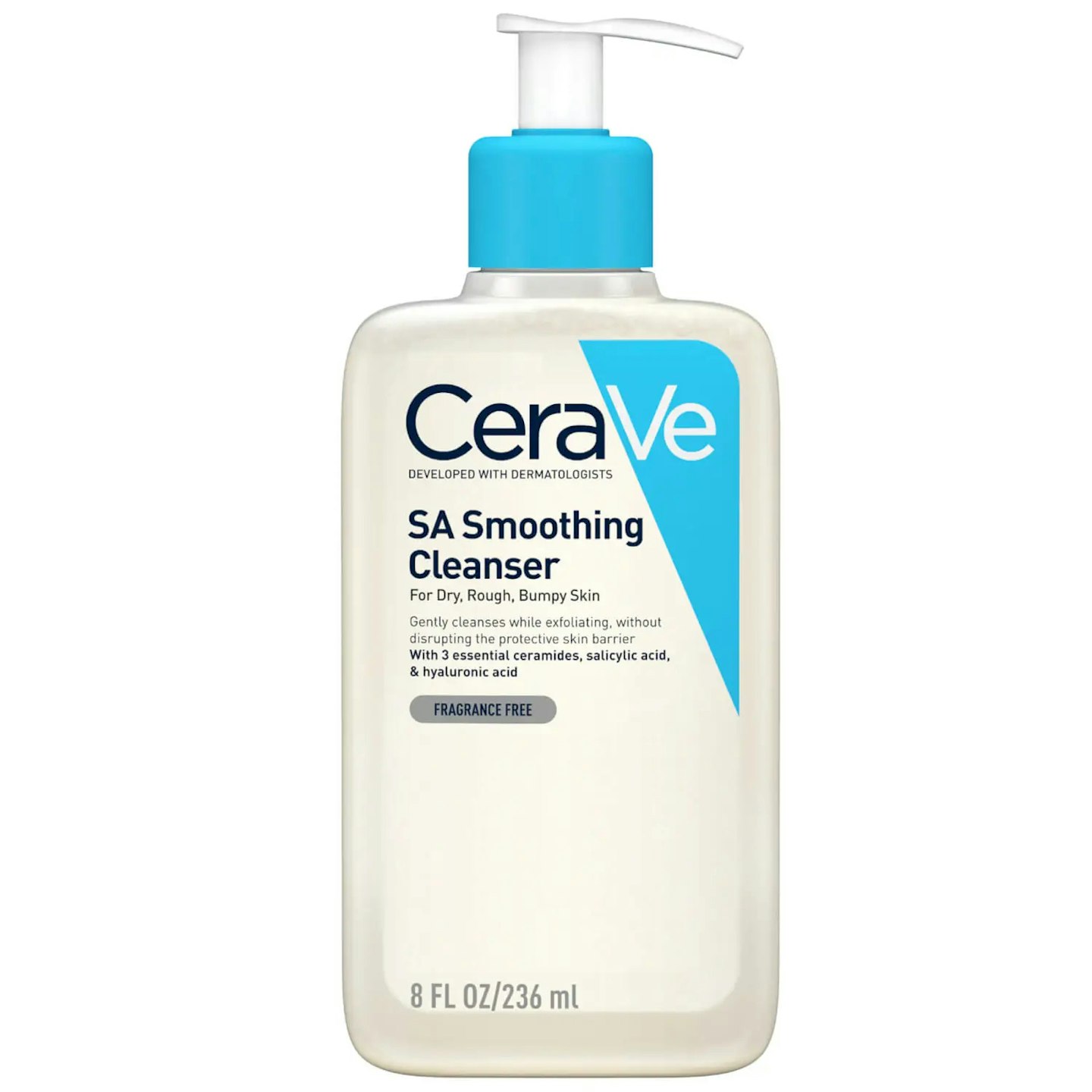 4 of 7
CREDIT: CeraVe
CeraVe SA Smoothing Cleanser for Dry, Rough & Bumpy Skin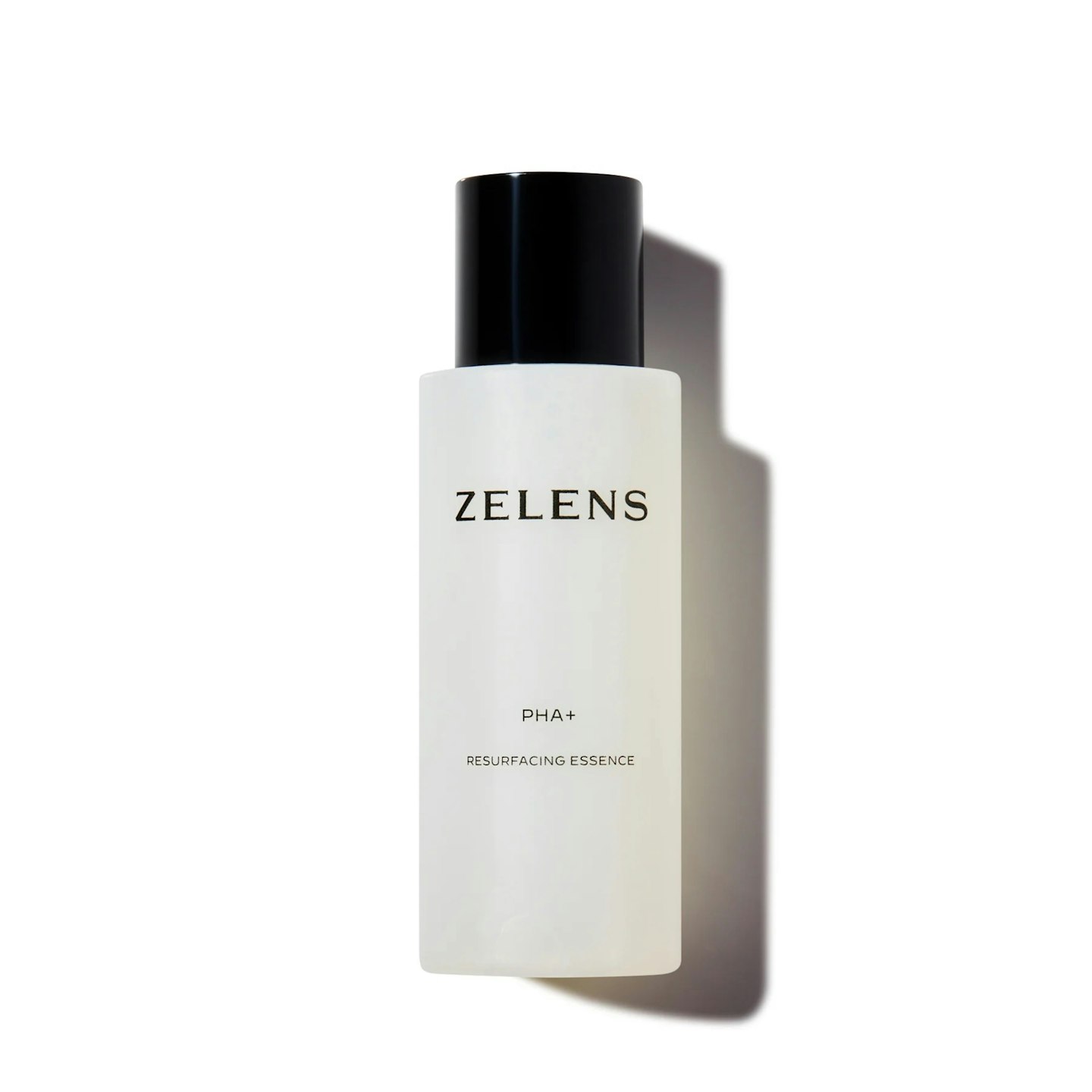 5 of 7
CREDIT: Zelens
Zelens PHA+ Resurfacing Essence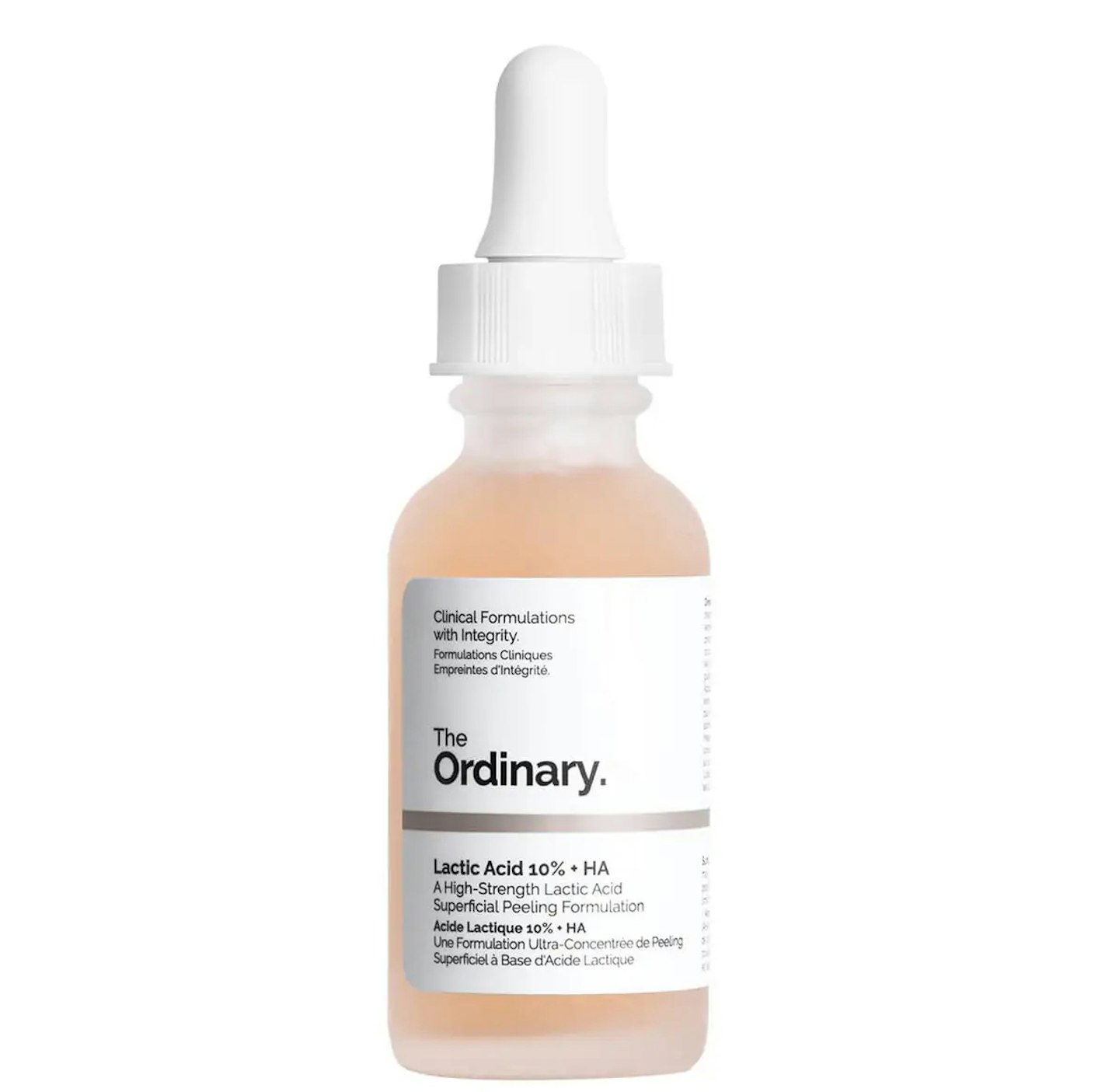 6 of 7
CREDIT: The Ordinary
The Ordinary Lactic Acid 10% + HA 2% Superficial Peeling Formulation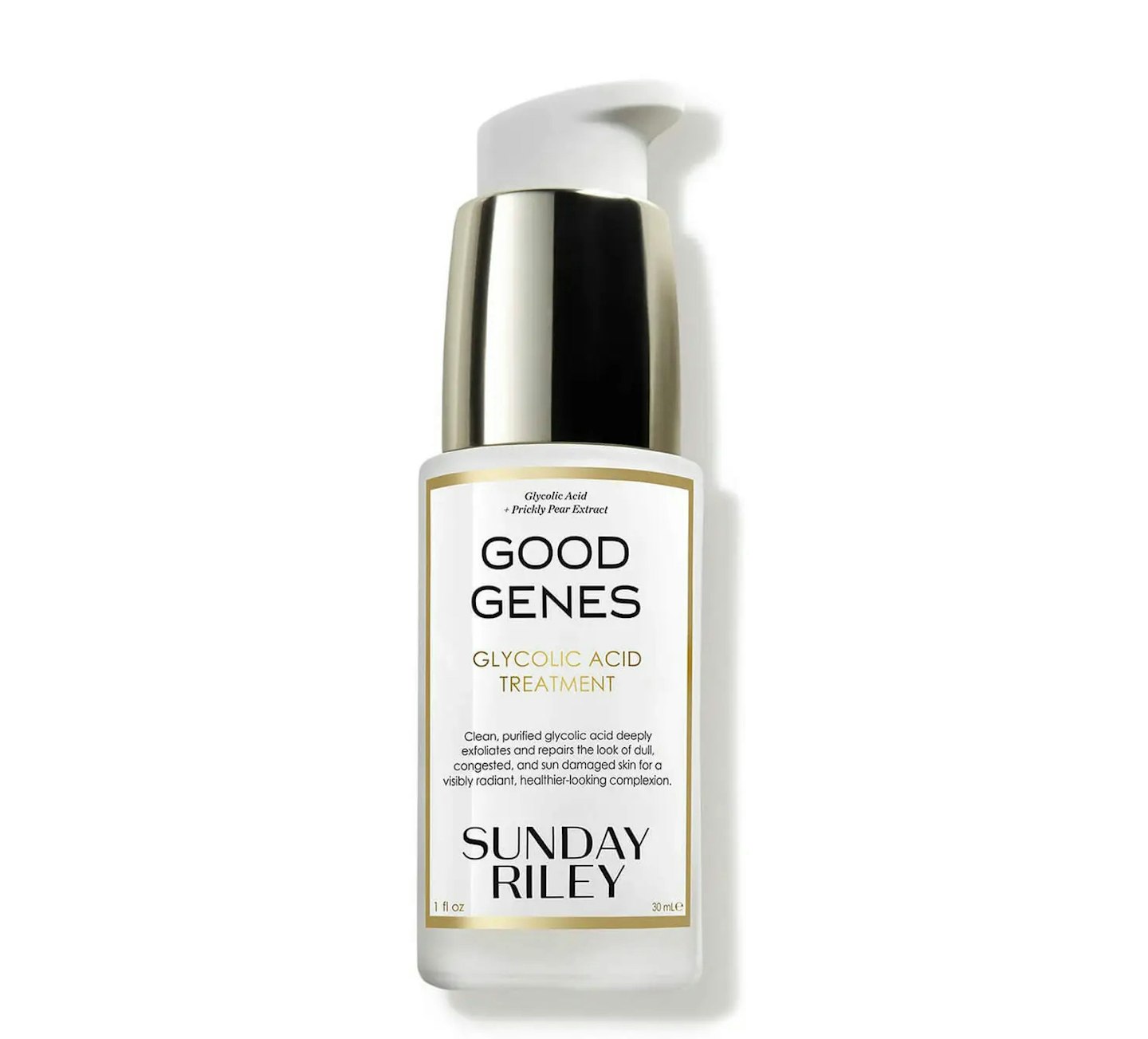 7 of 7
CREDIT: Sunday Riley
Sunday Riley Good Genes Glycolic Acid Treatment