Do you have a rich taste with no funds to match? Same. Here are some high street dupes for luxury beauty brands that will save you SO much money...
Fact: being a makeup lover is an expensive way of life. We just love makeup products SO much that we're willing to spend all of our hard-earned money on them, and nobody can convince us otherwise.
Splurging out on the odd luxury beauty product here and there is definitely a treat, but it can also be a TOTAL bank-breaker. So, we took it upon ourselves to hunt down the best beauty dupes on the internet, for those times when you want to look super glam without spending your whole life savings on an expensive foundation. See which affordable products we're lusting over below...
The best luxury brand dupes
1 of 5
Lightweight Foundation Dupes
Who doesn't love a lightweight foundation that still boasts really good coverage? We definitely do. Try The Body Shop Fresh Nude Foundation on for size - it's just like the Charlotte Tilbury Light Wonder one - but cheaper!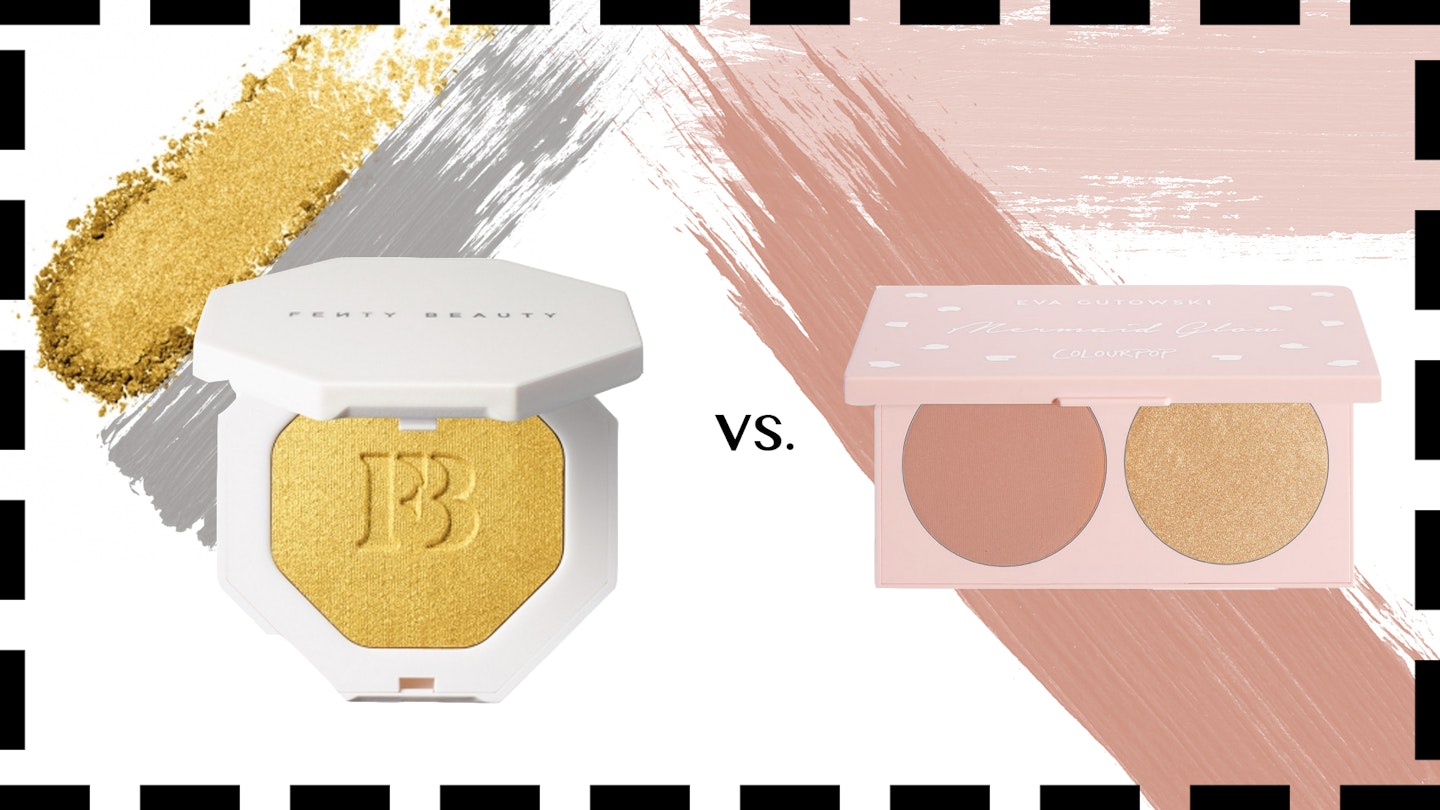 2 of 5
Highlighter Powder Dupes
Struggling to survive until payday? You still deserve to glow to the gods, even when highlighter is at the very bottom of your shopping list. For a sheen that'll be sure to blind your colleagues sitting opposite you, try the Colourpop Mermaid Glow, which gives the Fenty Beauty Killawatt Freestyle Highlighter a run for its money. Not in stock? Try the Frosty Super Shock Highlighter instead.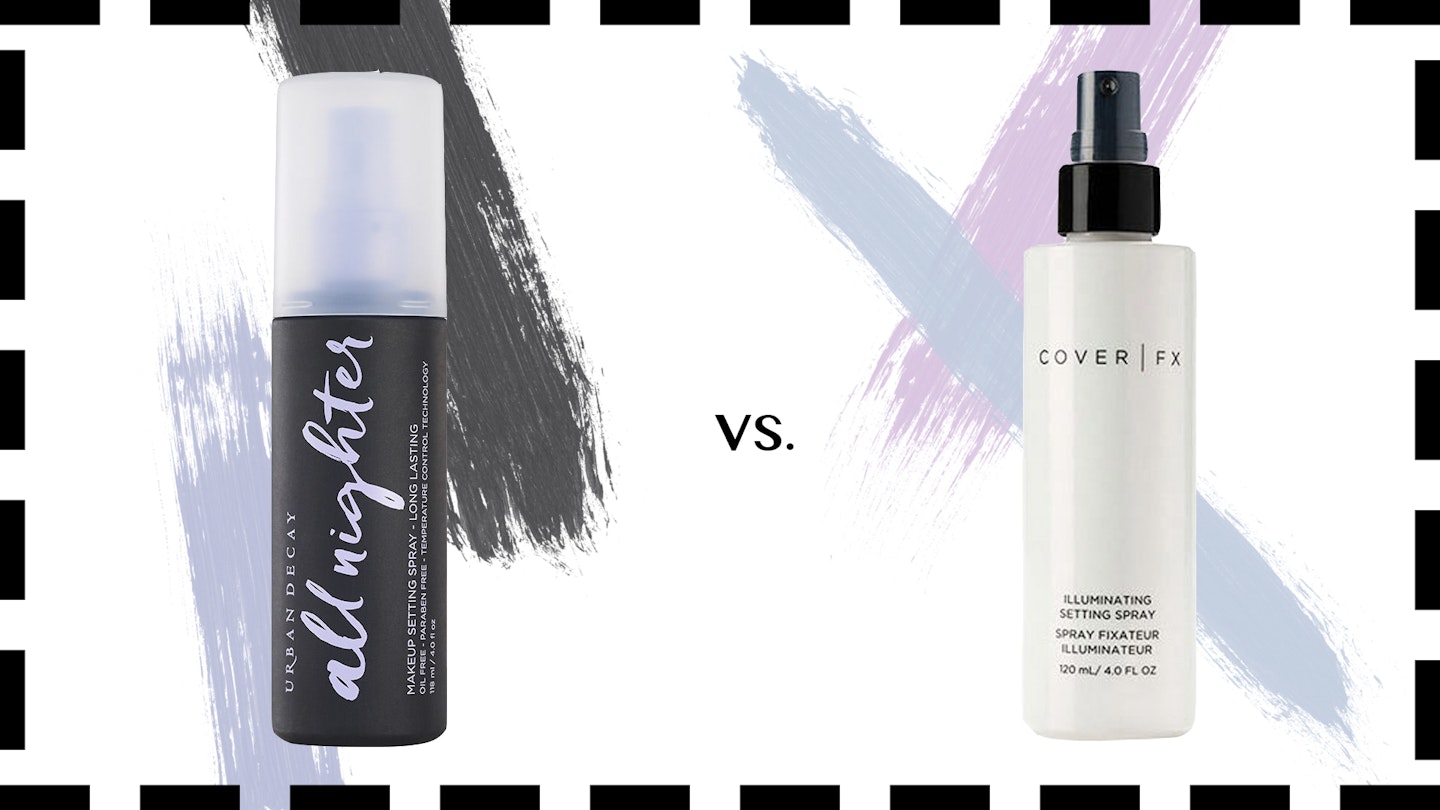 3 of 5
Makeup Setting Spray Dupes
After you've spend hours doing your make up (while lip syncing to some total music bangers) the last thing you're going to want is it all to slide off when you're sweating it out on the dance-floor. So, stock up on the VS Cover FX Illuminating Setting Spray. It works just like the Urban Decay All Nighter Spray. Bingo.beautybay.com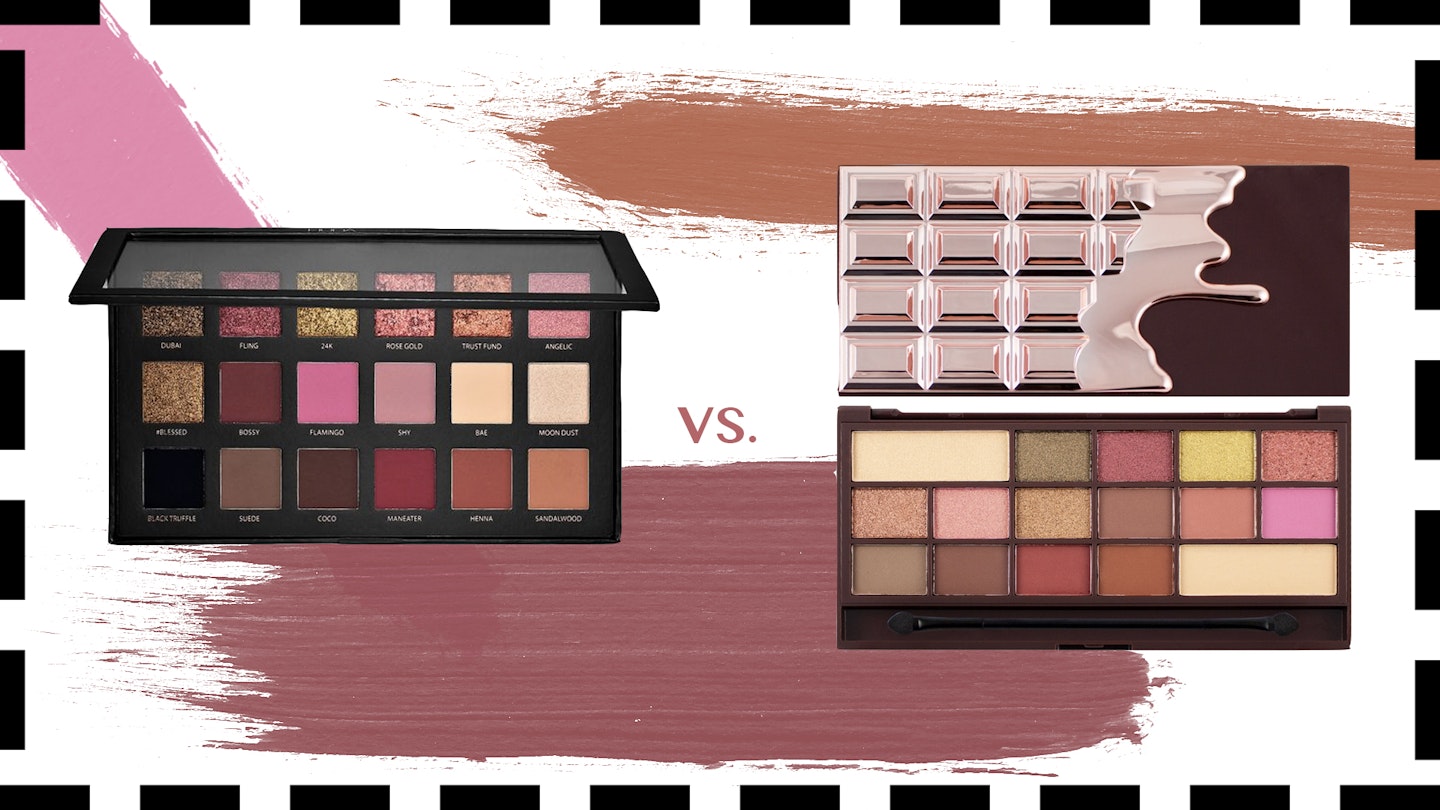 4 of 5
Eyeshadow Palette Dupes
Hude Beauty's eyeshadow palette is SO bloody beautiful, but it's not so kind to our bank accounts. That's where the I Heart Revolution Eyeshadow Palette comes in to save the day.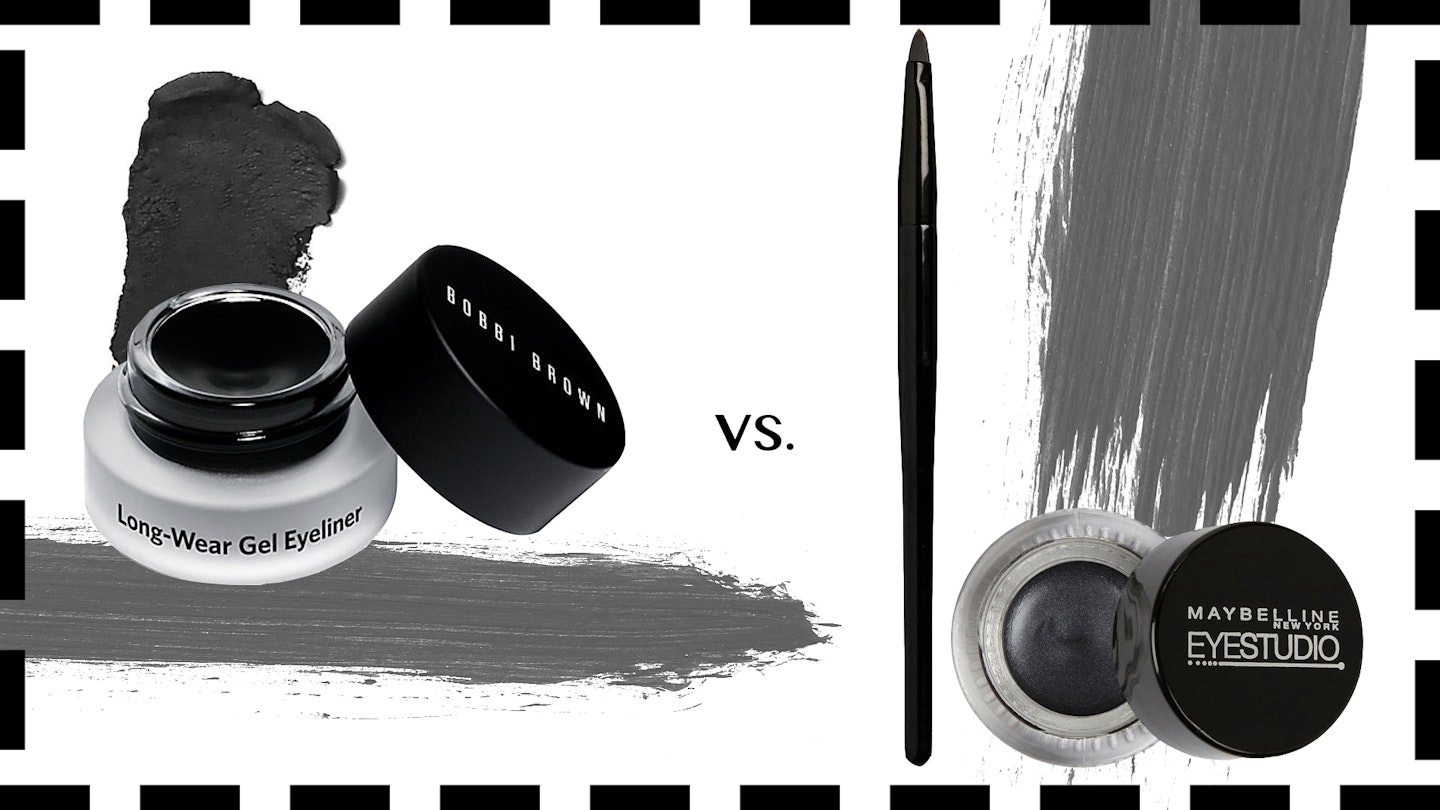 5 of 5
Eyeliner Dupes
Need to nail that eyeliner wing in the cheapest way possible? Stock up on the Maybelline Eye Studio Lasting Drama Gel Eyeliner. It glides on just like the Bobbi Brown Long Lasting Eyeliner one.
WATCH: Ferne McCann Reveals Her ULTIMATE Beauty Tip!
Which of these beauty dupes do you like the sound of? Let us know over on Facebook and Twitter.
READ MORE...
We tried Rochelle Humes' beauty range and we want EVERYTHING
Ferne McCann's launched a beauty range with Poundland and it's ace!